Team Building Activities in Bay Area
Connect people. Build relationships. Make memories.
A few of our clients
Corporate team building events and offsites
---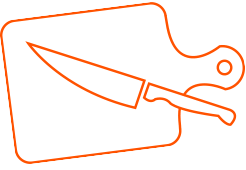 Cooking Classes
Your team will be able to participate in a distinct and exciting gourmet cooking class while also enjoying a choice of both local and international fare. With our convenient booking system, you have the option of having your experience at the chef's place, a 3rd-party location, or at your own place. Cozymeal's chefs are among the best in town, and our classes are regularly taught to those in a variety of business sectors, from tech companies to law firms.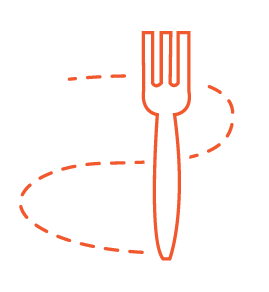 Coming soon
Food Tours
From startups to large corporations, Cozymeal offers many food tour experiences including exploring farmers' markets, touring popular restaurants or discovering local chocolate artisans. Your team will share in a unique experience while exploring the Bay Area and all the deliciousness it has to offer. Plus, our booking system is tailored to accommodate your schedule and group, so choosing an experience is seamless.
---
Any Occasion
Team building, company meeting, team celebrations or simply wanting to be entertained by a top chef? Cozymeal experiences are always a great idea.
Endless Options
From Japanese to French and paleo to vegan, we offer the largest selection of culinary experiences with the best chefs.
Easy to Plan
We have planned tens of thousands of events all over the country, from small startups to Fortune 500 companies. We serve groups of 1 to 100+ and take care of all the planning for you!
Booking is simple
---
Browse
Browse our wide selection of team building cooking classes & food tours.
Select
Select your favorite experience and your preferred date.
Book
Book and enjoy a memorable culinary event with your team.
---
About us
---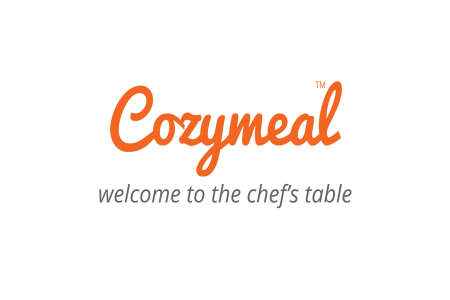 Certified
Cozymeal chefs are vetted in person to ensure our standards are met - including requirements for local or national food safety certifications.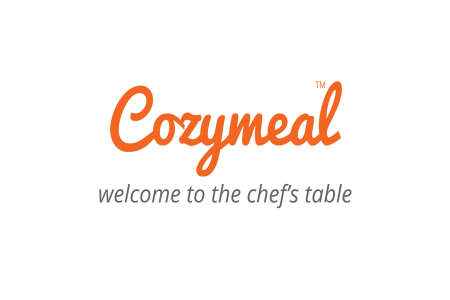 Unique
Experiences are hosted at the chef's place or your place. Choose the chef's pre-approved location, premiere venues, event spaces or the chef's private home. Alternatively, have the chef come to you by selecting "My Place" when booking.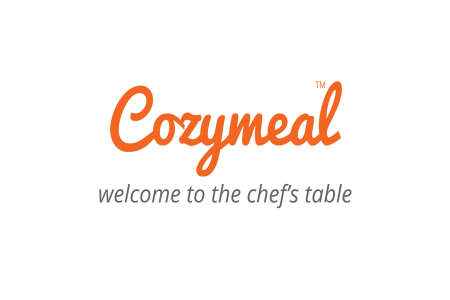 Simple
Book online or contact us by email or phone, 800-369-0157. We'll take care of everything.
---
Insurance
All Cozymeal experiences are insured.
Payment Protection
The Cozymeal Escrow System® keeps your payments in escrow until after the event so you can book with confidence.
5-Star Reviews
We love food and we love our customers. We are honored to have received over 5,000 5-star reviews.
---
---
People Love Us
---
"We booked an India cooking class on Cozymeal for our company's team building event and had the best time. The best was the end when we all sat down and enjoyed the meals we had prepared together."
Ben N. on Yelp , San Jose
"Cozymeal was a great company to work with when it came to planning a team bonding event for my office. From beginning to end, I highly recommend Cozymeal for amazing cooking classes with great talented chefs!"
Jamal A. on Yelp , San Francisco
"Cozymeals was really easy to work with for my team outing. I reached out to schedule a team outing about a week in advance, and they were able to provide a great experience within our budget. Great job, Adriana! "
Cori S. on Yelp , San Francisco
"We had Chef Phoebe lead a team building cooking class. I highly suggest her and the company if you're seeking a great time with friends, family or coworkers. The transaction via the website was as easy as could be."
Juliana S. on Yelp , San Francisco
"We had our Corporate Team Building event with Cozymeal with Chef Anja. The location was a blast since it was right in the middle of a "hip" part of town so the streets were busy. Everyone enjoyed themselves thoroughly!"
Eric B. on Yelp , San Francisco
"Did this for a company event, it was an awesome experience I would highly recommend. Learning how to cook our meal with everything being supplied in a fabulous kitchen made for a great evening. Highly recommend Cozymeal!!"
Maninder S. on Yelp , San Francisco
"We had our Corporate Team Building event with Cozymeal. The location was a blast since it was in the "hip" part of town. The mood was relaxed. Everyone enjoyed themselves thoroughly! Would do this again...and again...and again."
Eric B. on Yelp , San Francisco
"Cozymeal was really easy to work with for my team outing. The cooking experience itself was great - we had Chef Douglas teach our team how to make Spanish tapas and paella. He was a delight to work with and the food was delicious!"
Cori S. on Yelp , San Francisco
"Cozymeal was a great company to work with planning a team bonding event for my office. Heather had tremendous patience for my questions and modifications. 3 months later - my team still talks about what an amazing experience we had."
Jamal A. on Yelp , San Francisco
"Our software-engineering team cooked lunch, under Chef Joni's guidance. It was a great team-building experience. Despite the fact that none of us were particularly great cooks, we managed to create a fantastic restaurant-quality meal together."
Tim B. on Yelp , San Francisco
"Our software-engineering team cooked lunch, under Chef Joni's guidance. It was a great team-building experience. Despite the fact that none of us were particularly great cooks, we managed to create a fantastic restaurant-quality meal together."
Tim B. on Yelp , San Jose
"My team cooked with Chef Anja for our team off site. She was super knowledgable and sweet, gave us a quick summary of her background and explained to us our menu. We split into two different groups and made paella and it ended up being delicious."
Jessica J. on Yelp , San Francisco
"Did this for a company event, it was an awesome experience that I would highly recommend. Learning how to cook our whole meal with the ease of everything being supplied in the comfort of a fabulous kitchen made for a great evening. Highly recommended!"
Maninder S. on Yelp , San Francisco
"Chef Lee was wonderful and gave so much intention and excitement to the cooking class for our team building day. Her background in food being healing, nutritious, and something we can all connect with was really amazing to learn about. We truly all left inspired."
Heather M. on Yelp , San Francisco
---
Press
---





---