Online Cooking Class - Caribbean-Style Fish Tacos and Margaritas
Online Cooking Class - Caribbean-Style Fish Tacos and Margaritas
100 reviews
100 reviews
Learn how to prepare fish tacos and margaritas that will transport you to the islands.
During this live and interactive online cooking class with Chef Natasha, you will learn how to prepare fish tacos that fuse Latin and Caribbean flavors and cooking techniques. Chef Natasha will begin by teaching you how to make refreshing homemade pineapple margaritas. Then, you will learn how to prepare black pepper corn tortillas from scratch, and how to build layers of bold and bright flavor in crispy jerk fried fish.
Cooking class is fully interactive.

Chef accompanies you throughout the entire process.

Ask as many questions as you want!

Order ingredients online and have them delivered to your door.
Pineapple Margarita
With triple sec
Homemade Black Pepper Corn Tortillas
With masa harina
Crispy Jerk Fried Fish
With tilapia or flounder
Recipes

Recipe links are sent in your booking confirmation.

Ingredients

Ingredients can be adapted for dietary restrictions or lack of availability and can be delivered by your preferred local grocer with the link below.

Technology

Connect with the chef using Zoom on your computer, tablet or mobile device.

Class Participation

Chime in with questions through audio or chat. Use of video is optional.

Class Size

Public class sizes are between 4 to 20 connections to provide an opportunity for all guests to participate and ask questions. Private classes can accommodate up to 498 guests.

Event Duration

75 minutes

Prep Time

15 minutes

Labels

Adult, Date Night, Group, Mexican, Pescatarian
---
Ingredients
Pineapple juice
Orange juice
Fresh lime juice
Triple sec
Tequila
Ice
Salt
Fresh pineapple
Lime slices
Masa harina
Hot water
Fine sea salt
Ground black pepper
Italian seasoning
Flounder or tilapia
Jerk seasoning
Crackers
Bread crumbs
All-purpose flour
Garlic powder
Adobo seasoning
Cilantro
Salsa
Shredded romaine lettuce
Guacamole
Shredded cheddar cheese or Mexican cheese
Kitchen Equipment
Chef's knife
Cutting board
Nonskid shelf grip or wet kitchen towel
Rolling pin
Measuring cups and spoons
Liquid measuring cup
Mixing bowls (various sizes)
Fork
Spoons for tastings
Small whisk
Spatulas
Towels and wiping rags
Cookie sheet/plate
Medium serving platter
Soup bowl with spoon
Frying pans
---
Prep Work Details
1. Gather all ingredients, wash and dry produce, and pre-measure and organize all ingredients by recipe. 2. Slice the fish into long strips. 3. Preheat oven to 350°F. 4. Set butter out on counter 30 minutes prior to class to soften.
Cozymeal guest reviews for this experience


Amazing team event. Everyone loved the experience and the food that we made.


We had a blast! Chef Natasha took her time to explain everything, and she checked in frequently. The taco and margarita were both delicious too :).
Cozymeal guest reviews for other experiences with Chef Natasha


Chef Natasha was amazing, so personable and kind! The food turned out delicious and she gave a lot of helpful tips. Also loved the trivia!


Great class and was fun to do with friends remotely.


Such a great experience! Chef Natasha is super knowledgeable and a wonderful teacher!


Wonderful class. Can't wait to take another one from Chef Natasha.


The class was so much fun with Chef Natasha. She was so patient over Zoom, guiding us all throughout the entire process and super knowledgable about ingredient substitutions and alternative approaches. The Barbados trivia was fun as well :)


Very fun class! Everyone had a blast and Chef Natasha is very knowledgeable.


She was awesome!


Had a blast! Chef Natasha was wonderful! Very patient, friendly and knowledgeable. The Barbados Trivia was also fun. She is a try a true culinary expert!


Thank you for a wonderful time and for a delicious recipe


We did this class with family members in 3 different states, and it was a great way to spend the evening "together." Chef Natasha was engaging and created a fun, personable environment for the whole class. Bonus: the meal was fantastic.


Chef Natasha's class for Curried chicken and Naan bread was fabulous! This is our 3rd class and she was our favourite chef so far. She was very engaging, had us introduce ourselves to each other and the instructions were easy to follow...not to mention the meal was to die for!


Very very good and the meal was delicious.... this is a perfect date night activity.


Chef Natasha's class was fun and engaging. In addition to teaching techniques specific to the class, she also shared general tips that will make me a better cook. To top it off, the food was delicious. I can't believe I made restaurant quality naan!


Awesome!


The class was so much fun! My sisters and I had a great time!


Enjoyed cooking with family. Nice bonding experience.


Interactive! Great experience


Barbara Woodson
09 Apr 2021
I really enjoyed the class. Natasha was very informative and interactive with the class. I look forward to taking another class.


So fun, easy, and delicious! Thanks Chef Natasha


Natasha did a fantastic job teaching us to make Indian food and Naan. We learned some handy cooking tips and under her direction made some tasty food. Thanks!


We had a lot of fun. Natasha kept a good pace and gave us some great tips along the way. Thanks!


Chef Natasha was great! The recipe was easy to follow and so delicious. One of the best meals I've ever had!


very easy to follow


Bonjour Chef Natasha! The entire group from Montreal enjoyed our time with you. Thank you for your services. Your teaching skills were excellent! And the food was amazing! I look forward to taking other courses with you. Sue


Very helpful and VERY tasty!


We had a great time during this class! The recipe was delicious and Chef Natasha was easy to follow and a ton of fun. We can't wait to cook with her again! We learned some new knife skills that we'll use forever now.


The cooking class event for our Black History Month program was outstanding! The chef was patient, upbeat and very knowledgeable. I really enjoyed the jerk chicken skewers and the Rasta pasta was so worth my carb-treat meal! I just prepared the jerk chicken this weekend. So happy I can enjoy that portion of the menu whenever I want!!


Great class!


Really enjoyed the class. She explained the steps very well. Food was excellent!


Our company really enjoyed this class and food tasted amazing!


Chef Natasha was wonderful and patient. Thank you!


Had a great time! A lot of patience and she's a great teacher! Food came out amazing!


Very helpful. Friendly and I totally enjoyed it! Thank you!


What a great experience! This was our first virtual cooking class and it was really fun. The dish came out great and I'm so happy I learned how to make naan bread at home!


A wonderful way to spend time with family and friends the meal was amazing!


Chef Natasha was amazing!!! She even stayed on til us stragglers (me and my husband) we're all set. She was so personable and knowledgeable, I highly recommend her cheesy gnocchi class.


I loved this recipe and our Chef. She was patient and funny to boot! You can't go wrong by taking one of her classes.


I did the 'Chicken kebobs and Rasta pasta' experience with Chef Natasha. I enjoy cooking (when I have time), so initially I didn't understand why this experience would be better than just following a recipe a home. The difference is that I can learn new ideas for flavor combinations from the chef and from other participants , as well as be guided thru the cooking experience with recommendations on how to improve my technique. Chef Natasha was fun, kind and patient, and she kept in touch with our progress during the event. She answered everyone's questions and was knowledgeable in her field. The food turned out beautiful and delicious, and I look forward to doing another 'cozymeal' either on my own or with a group of friends .


Chef Natasha was great. Took me from being someone who spent almost no time in the kitchen to making a beautiful Italian dish. Thank you !


Chef Natasha was great! She was patient with our many questions and people joining late. The meal was fantastic, would love to cook with Chef Natasha again !


The recipe was simple enough to follow and the food was good.


This event was so much fun! My boyfriend thought the meal tasted like something from a really nice restaurant!


Chef Natasha was great for our group. The recipe was amazing. Her step by step interaction was fantastic. Chef is great with interacting with the group (we had 40+ ppl). I very much enjoyed that class. Would highly recommend Chef Natasha!


This was really fun! I'm so glad my company did this. It was a much needed connection with my co-workers and nice to get to see everyone's faces. The rasta pasta was delicious! Even my picky 4-year-old loved it. :)


The recipes were delicious and Chef was patient and had a good pace in the class.


Thank you so much for the class you made cooking seem easy. The homemade Alfredo sauce was so good! I will never buy the jar again. I enjoyed it so much!!


Chef Natasha was wonderful and answered all the questions we had. She took her time and the meal was delicious. Would recommend!


Chef Natasha was very patient and very thorough when she explained things. I appreciated the fact that she was teaching such a variety of people with different levels of cooking experience.


Natasha is wonderful. Very patient and a great communicator.


Thank you so much Chef Natasha for spending this time with us today! She was very patient with us!


Natasha did a great job! We had so much fun preparing our gnocchi!! What a fun family activity!!


We had an excellent time! Natasha did a great job- learned a lot and was a very laid back environment.


Chef Natasha rocks!


The class was excellent!!! Would definitely love to join another class with Chef Natasha.


Food was delicious and Natasha was kind enough to answer all of our crazy questions and make sure that everyone stayed on track and was successful. Highly recommend!


Natasha was a pleasure to work with! Best cooking class i've taken in years! Thank you, Natasha!


If there is one class you take on Cozymeal, this is the one. Great class with a great teacher and delicious results. Just a sneaky tip, cut up a fresh pineapple and have it ready...worked so well on the skewers.


This class was great! Chef Natasha did an amazing job of teaching us tips and tricks during the class! I loved that she made this meal so approachable yet exciting to make!


Chef Natasha did a great job at explaining each step and what alternatives could be used when someone needed adjusted support.


Chef Natasha was super welcoming and engaging, checked in on us and made sure we all kept up, taught us lots and spoke about her personal experiences and favorites types of sauces etc, and most of all, helped us learn how to make a really delicious meal!


Natasha combined both cooking mastery with great teaching skills. Great class.


Hi! Natasha - thanks for a wonderful class and a tremendous cooking experience. Ou


Well all I have to say is we had a wonderful experience with Chef Natasha!!! She was personable, professional, knowledgeable, and helped us create the BEST Indian meal we've ever had. Seriously. Better than local Indian restaurants. Tip- Make your naan, garlic naan with salt. Was so fabulous. We will trying out another class with Chef Natasha!


Chef Natasha — thank you for a wonderful night and a life-long amazing recipe!


Great class, problem between recipes that were emailed out and the actual lesson didn't match up in several areas. Instructor was great though!!


Chef Natasha was great. Her class was fun, easy to follow and was a great experience overall.


Fabulous night, Natasha was so much fun and kept the pace for every skill level. Can't wait to take another!


I thought Chef Natasha was a wonderful teacher. She was calm, giving clear directions and repeating ingredients or steps often. It was quite a diverse class, with skill levels ranging from beginner to pro! She handled it all beautifully. More importantly, the food was sooo tasty. I've only made naan twice in my life. The first was a disaster but this time, with her direction, it came out perfectly. I may just have to cook it a LOT. The chicken and spices blended together perfectly. I enjoyed every bite of my meal, hopefully with more members of my family joining in -- that was such a special part of the class to see mothers and daughters from all over everywhere cooking together virtually. The pandemic has led to a lot of changes in society and the way in which we can do things togethe -- but cooking with Chefs like Natasha and folks from around the world -- all virtually -- is a positive, uplifting experience in these stressful times. Take care.


Chef Natasha was great! Very patient and resourceful. The food was amazing. We doubled the Naan recipe and cooked extra chicken in an attempt to share with the neighbors but our boys went back for seconds! Highly recommended!


Natasha was great! She is knowledgeable and skilled at cooking and teaching. She made sure everyone was keeping up and engaged. I highly recommend her classes.


The recipes were delicious and were easy to follow.


very engaging session, the recipe was well explained and demonstrated.


A fun evening and a good introduction to cooking Indian food. The food turned out delicious and I'm confident I could do it again. The pace was a little fast but still a fantastic experience.


Chef Natasha was the best. Very patient and knowledgeable. I highly recommend taking her classes.


Natasha was engaging and helpful, thoroughly enjoyed the session!


Great class and easy to follow, the food came out great as well. Thank you Chef!


The class was very fun and the recipes turned out great. We did most of the prep work before the class started, so we could watch more instead of chopping?. Not necessary, because Natasha walks you through everything and makes sure everyone is in sync. We had approx 10 people in the class and she handled everyone's questions. I would definitely recommend this session.


Very fun class! Chef Natasha was amazing and the food was so flavorful and delicious! Don't prep ahead of time or she'll yell at you :).


Had an amazing time with chef Natasha and her awesome assistant. This was a wonderful birthday treat I would highly recommend chef Natasha! You will learn great tips and have plenty of fun! Thank you again Chef! Wishing you safe travels and continued success!


Chef Natasha was an absolute pleasure. She and her assistant Cheyenne made our in-home cooking class experience fun and easy. They arrived early to set up and cleaned up along the way, so that once it was time to sit down and eat, we had a clean kitchen and could enjoy the meal without the worry of clean up! I would hire them again :)


What a wonderful evening we had. Chef Natasha was not only very charming, but such a great professional. My Wife and I felt at ease in learning new cooking techniques and the food was fabulous. It was like cooking with family.


Thank you Natasha!


We had a great time with Natasha! She was very helpful and we made some delicious food! One of the coolest experiences I've had to date!


Catherine Durkin
03 Jan 2018
We had a great time and the food was delicious. Natasha was patient and so very helpful/friendly. She accidentally left her umbrella here, please let me know how I can get it to her. Thanks!


She was so much fun and the meal was fantastic!


Chef Natasha was very professional and such a pleasure to work with. She really made the entire experience enjoyable. I would highly recommend Chef Natasha.


We had a great time and the food was delicious!


The love of cooking with her grandmother and the Caribbean culture have been the inspiration for chef Natasha. Her experience as a business owner, entrepreneur and as a teacher at the culinary school of the Art Institute in Tampa have made her an excellent chef and teacher. She makes her classes easy to learn. I enjoyed her fusion of Caribbean and Indian cuisine. Her Fried Plantains with Bajan aioli were creamy and tasty, a mixture of sweet and salty. The Garam Masala Curry Chicken with Kale and Coconut Rice were also very tasty. The combination of ingredients and spices blended together very nicely. 
Guest reviews for Chef Natasha


I look forward to learning and eating the food from Chef Natasha


Chef Natasha has really taught me how to overcome my fears and cook my best in the kitchen


I appreciate Chef and all the knowledge she shares. Its very valuable


I enjoy learning new and creative ways to prepare meals that I can prepare for my family. As an middle school educator I utilize Chef Natasha for ideas and input for our home economics and food/nutrition classes.


Chef Natasha taught me how to prepare delicious meals that are wholesome and enjoyable.


I personally enjoyed being taught by Chef Natasha. She takes her time and teaches you the intricate details on how to prepare meals efficiently.


I enjoyed Chef Natasha meals they are delicious!


I truly enjoyed learning from Chef


I thoroughly enjoyed and miss the classes Chef taught while in NY, it gave me the courage to try out new recipes to make dinner for my family.


I appreciate Chef for the classes she taught us at our Invest Firm and the other culinary events that she put together for our team.
Local Grocer Delivery Available!
$ 39 Per device
75-minute class hosted on Zoom. Tax included.
---
Meet your chef

---
Awarded a scholarship from the James Beard Foundation, Chef Natasha completed her culinary education in New York City where she went on to run a boutique catering business. At the height of her career, she competed on ABC's cooking show "The Taste," as well as Food Network's "Cut Throat Kitchen." A Culinary Ambassador for Barbados, Chef Natasha has focused on staying true to her culture whilst perfecting her craft.
Other Online Cooking Class Experiences you may like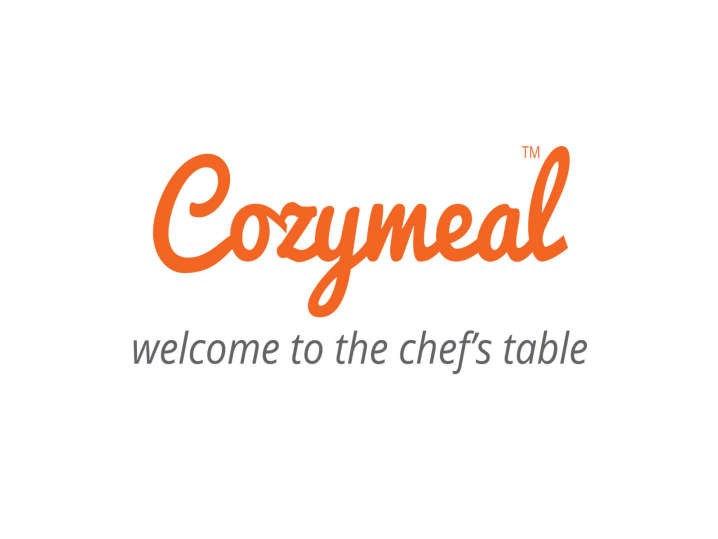 Want Even More Culinary Inspiration?
Exclusive deals, cookbooks and our best tips for home cooks — free and straight to your inbox. PLUS: 500 Rewards Points.
YOU'RE IN!
Thank you for signing up for our mailing list.
© CozymealTM, Inc. 2013-2021 - Phone: 813-563-6260
4830 West Kennedy Blvd., Suite 600, Tampa, FL, 33609