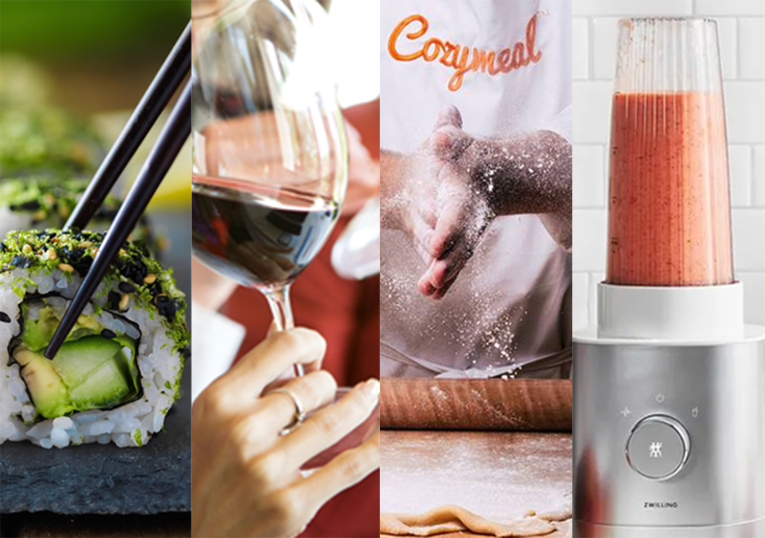 Business Gift Cards
Unforgettable Corporate Gift Cards for Your All-Star Staff and Valued Customers
Cozymeal's business gift cards are perfect gifts for customers and staff. Redeem for a world of culinary possibilities (across 120+ cities in the U.S. and Canada):
Chef-Recommended Cookware
In-Person Cooking Classes
Online Cooking Classes
Private Chef Services
Food Tours
And more!
To start, enter your work email below:
Rated top gift card by
Give the delicious experience you can trust they'll love
We love food, and we love our fellow foodies. We're honored to have received over 15,000 5-star reviews!



To start, enter your work email below:
Gift Employees or Clients an Experience They'll Remember (Without the Hassle of Coordinating It!)
Redeem for anything on Cozymeal – cooking classes, virtual events, food tours, private chefs, cookware and more!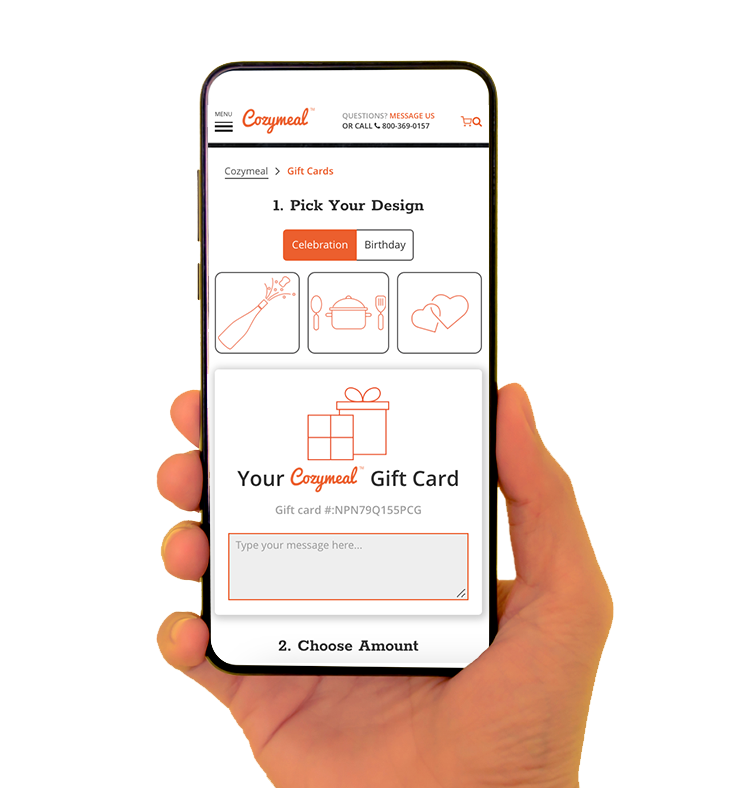 Print or Email Your Cozymeal Business Gift Cards
No redemption fees and never expires
Available at any amount ($10-$$$)
Can be purchased in quantities from 5-5,000
Foolproof gifts for customers or gifts for employees
Deliver to any valid email address OR print to give in-person
To start, enter your work email below:
People Love Cozymeal!
"The cooking class with Chef Paul last night was excellent! He was able to guide us through the class and provide little bits of knowledge along the way. His space was very inviting and provided us an excellent setup for our event. I would highly recommend to others! Thanks again for all your help!"
- Morgan Stanley (Alyssa Bernstein)
"Chef Parsati is so welcoming and nice. Love the warm, spacious, and clean place and environment. She is very hands-on, and very knowledgeable. She is friendly and make us feel at home. Definitely a great gift for any occasion."
- Jennie Li
"This experience was such a gift! Chef Luana is a great host, very kind and fun. The gnocchi we made was absolutely unlike any gnocchi I've ever had! Pillowy and soft and somehow simple to recreate! Would 10/10 recommend :)"
- Katrina Moretta
"I learned how to make two cold noodle dishes and as a bonus we talked in depth about ingredients. I received this class as a gift and loved it. Recommend!"
- Carolyn Roper
"Chef Frank is excellent! He has a gift for making cooking new things fun and exciting. We had an awesome meal at his home that we helped prepare and left with lots of great ideas and a renewed sense that cooking can be very rewarding. Thank you, Chef Frank, for a great evening!"
- Dinesh Karla
"We loved it and Caitlin she was awesome and so engaging! What a great idea you had for this business!!! I will highly recommend your business to all my co-workers!"

- Pepsi Co (Christine Martin)

"Thank you for the help! We had most everyone attend and we LOVED chef Angela Michelle! Thank you for helping with this experience!"
- Women's Energy Network (Sue Scarcella)
Curated Experiences & Products
Browse top-rated classes, tours, tastings, cookware and more.
To start, enter your work email below:
Your Business Gift Card Supports Your Local Culinary Scene
Give a gift that benefits your culinary community. Chefs on Cozymeal are among the best in the world, living right in your city — and making each dining experience personalized and unforgettable.
To start, enter your work email below:
Need Help? Contact Us.
Looking for bulk order discounts? Need help placing an order? Other questions? Contact Us.
Frequently Asked Questions
Am I buying an experience or a gift card?
You are buying a Cozymeal business gift card that can be redeemed for a number of culinary experiences and chef-recommended cookware. If you're looking for a unique corporate gift for employees or corporate gift for clients, Cozymeal gift cards bring foodie fun for everyone this holiday season.
What will the person I send the gift to receive?
You can send your business gift card in one of two ways: You can email the gift card directly to your recipient, or print out a copy to give or mail in-person.
What is the holiday ordering cut-off date for business gift cards?
The cut-off date for Christmas delivery is Thursday, December 23.