Online Cooking Class - Vegan Mediterranean Street Food
Online Cooking Class - Vegan Mediterranean Street Food
186 reviews
186 reviews
Share Event

Learn how to make a Greek street food staple with a vegan twist and a refreshing cocktail.
In this interactive online cooking class, you'll travel virtually to the streets of Greece to craft Mediterranean street food classics made vegan. Chef Stacy will be your guide as you fill your home kitchen with the aroma of vegan pita pockets stuffed with chickpea falafels you'll make from scratch. You'll also mix up crispy baked zucchini fries, vegan tahini sauce, a carrot-radish slaw and a sparkling Mediterranean cocktail with fresh mint.
Kit Description
Cuisinart® Elite Collection® 4-cup Chopper and Grinder
This hardworking chopper and grinder effortlessly chops, grinds and purées to save you time! The SmartPower® blade includes an auto-reversing feature with a sharp edge perfect for chopping and puréeing and a blunt edge for grinding through tougher foods. The BladeLock® System offers an additional safety feature by securing the blade in place during every step of food prep.
Cooking class is fully interactive.

Chef accompanies you throughout the entire process.

Ask as many questions as you want!

Order ingredients online and have them delivered to your door.
Mediterranean Sparkling Spring Cocktail
With vodka, triple sec, fresh mint, lemon juice and Prosecco
Vegan Chickpea Falafel Pita Pockets
With garlic, cashews, parsley, cumin, salt, flour and oil
Crispy Baked Zucchini Fries
With panko breadcrumbs, Italian herbs, dairy-free milk and flour
Dairy Free and Vegan Tahini Sauce
With salt and garlic powder
Vegan Carrot Radish Slaw
With rice wine vinegar, olive oil, salt and pepper
Most dietary restrictions can be accommodated. Please mention this in the message field when you submit your booking request.
Recipes

Recipe links are sent in your booking confirmation.

Ingredients

Ingredients can be adapted for dietary restrictions or lack of availability and can be delivered by your preferred local grocer with the link below.

Technology

Connect with the chef using Zoom on your computer, tablet or mobile device.

Class Participation

Chime in with questions through audio or chat. Use of video is optional.

Class Size

Public class sizes are between 4 to 20 connections to provide an opportunity for all guests to participate and ask questions. Private classes can accommodate up to 498 guests.

Event Duration

75 minutes

Prep Time

30 minutes

Shipping

Kit and cookware purchased will ship 10-14 days before your class.

Labels

Classes with Kits, Fun, Healthy, Mediterranean, Vegan, Vegetarian
---
Ingredients
Chickpeas
Garlic
Cashews
Fresh parsley
Cumin
Salt
Pepper
Flour
Oil
Pita Bread
Tahini
Garlic powder
Water
Carrots
Radishes
Zucchini
Panko breadcrumbs
Dried Italian herbs seasoning
All-purpose flour or gluten-free all-purpose flour
Non-dairy milk such as soy or almond
Cooking spray
Rice wine vinegar
Olive oil
Vodka
Triple sec
Lemon juice
Fresh mint sprigs
Prosecco
Kitchen Equipment
Strainer
Cutting board
Kitchen knife
Paper towels
Can opener
Food processor
Measuring cups and spoons
Rubber spatula
One small and two medium mixing bowls
Spatula
Plate or platter
Spoon
Whisk
Tasting spoons
Airtight container or Mason jar
Mixing spoon
Paper towels
3 medium-large mixing bowls
Oven
Heavy-duty baking sheet or roasting pan (not a cookie sheet)
Parchment paper or silicone pad
Tongs
Plates for serving
Tall glasses for cocktails
Cocktail shaker or Mason jar with a tight-fitting lid and small strainer
Muddler or wooden spoon
Metal bowl or cup
Non-stick pan
Shot glass
---
Prep Work Details
Print out all recipes sent with your booking confirmation. Gather all ingredients, equipment and utensils. Pre-heat oven to 425F. Rinse and drain chickpeas. Rinse all produce and herbs, pat dry. Trim, grate or chop produce according to recipe instructions.
Cozymeal guest reviews for this experience


The whole experience was an absolute delight. Chef Stacy was very patient and friendly and I would recommend anyone to book up as soon as possible.


Loved this class. It was fun relaxed and moved at a comfortable pace


Chef Stacy was excellent and the food was fantastic. Overall a great experience!


Chef Stacey was wonderful! The class was fun and well-organized. We had a great time and the food was delicious!


Great class and delicious recipes!!


Chef Stacy was so friendly, knowledgeable, and had great recipes. I bought this class as a Christmas present for my mom and I to do and we both had such a great day learning new things and making a great cocktail and delicious vegan lunch. Would highly recommend Chef Stacy to anyone and look forward to taking more classes in the future!


I joined the event with my mom and we had so much fun! Chef Stacy was very kind and knowledgeable, we really enjoyed cooking with her. She was very willing to accommodate different preferences and substitutions, really thoughtful and personal. I thought this class was very reasonably priced and will definitely join a cozymeal class again in the future.


I really enjoyed the class and the menu put together by Chef Stacy. I found the instruction to be helpful and liked the techniques and substitutions offered by her.


Chef Stacy is a patient, kind, and skilled teacher, and the food was super delicious. My husband and 8 year old loved it. Many thanks for this educational and fun class! I highly recommend it!


calebl@twitter.com
17 Jun 2022
Chef Stacy was a pleasant host and the food she taught us to make was great!


This was my first cooking class and it was a great experience!! I did it with my mom and two sisters and we all loved it!! Thank you Chef Stacy!!


There was not a lot of engagement and things felt very rushed


The food turned out excellent, and I learned a lot. My only comment is that I followed the instructions and prepared ahead of time, which often left me far ahead of others in the group - the class took over 1 hr 45 mins, and I ended up leaving before it was done due to another commitment (although my cooking was completed 20+ mins before I left - things were getting cold as I waited for others).


Everything came out delicious and we learned a lot from chef Stacy! Thank u so much.


Thank you so much for a great class - I saved about half the falafel balls for dinner and made them tonight and they were a hit (as well as the cocktail)!


Great class. Very personable chef. Gave simple tips to change up the recipes. Easy to follow instructions.


Stacy was amazing and the food was delicious! Can't wait to book another class!


Really great class; Stacy was super sweet!


Very fun, food turned out great!


Tasty recipes, friendly demeanor. Could have explained some of the nuances or alternative options prior plus the recipes should have stated servings per recipe.


Chef Stacy D was great! I had a lot of fun and learned new things in the kitchen, I would definitely cook the recipes again.


Great! Friendly, knowledgeable, and my team had a great time!


This was a great experience, very engaging and fun. Would do it again
Cozymeal guest reviews for other experiences with Chef Stacy D.


Chef Stacy was amazing. She was very fun and personable and gave some amazing tips for making the sushi our own.


The food was delicious!


Was a lot of fun and well-organized. Food was yummy especially the soda bread.


Class was good. Enjoyed learning the soda bread recipe. Never got the pre email


The recipes created delicious food. Our family thought if we had less discussion, we would have had more time for guided cooking.


Exceeded our expectations!! Everything was so delicious. We will definitely be making these recipes again.


Absolutely wonderful course, the food came out remarkable! I will definitely take more classes with Chef Stacy!


Dear Chef Stacy, My daughter greatly enjoyed her first Thai cooking lesson with you. You have a great gentle teaching style. You made it very easy for her to follow all the steps. She also tried deep frying for the first time., we had a great meal cooked by her yesterday thanks to you. Thanks ever so much! Nikki n Annika


I enjoyed the brunch class. The recipes are very good.


Chef Stacey did a great job walking us through all the recipes! Looking forward to adding this to our shopping list!!


Was great fun!


Chef Stacy answered all questions and did a great job demonstrating. We very much enjoyed and look forward to taking another down the line.


Excellent class - enjoyed Stacy and the food!


Love Chef Stacy! She provides excellent detailed instructions, interactive, and will make you feel comfortable while learning. My first class with Chef Stacy: Galentine's Day brunch and this was my second class. I look forward to scheduling more classes with her. If you want to learn how to prepare beautiful and delicious meals with the focus of clean eating you will have the best time learning with Chef Stacy.


Becky Mancero
29 Dec 2022
My company participated in Chef Stacy's class for our virtual holiday party and had a blast. It was engaging for everyone, including team member's family members. The menu was challenging in a good way - we felt very accomplished after making 3 menu items and a cocktail, all of which were delicious. Thanks, Chef Stacey!


Fantastic class. Easy to follow, great pace, and clear and emgagaing instructor!


Love Chef Stacy! Learned how to make delicious Crème Brûlée French Toast and a Ricotta Frittata with Spinach. Excellent interaction and guidance! Looking forward to my next class with Chef Stacy!


Thank you Chef Stacy D., you made our first Cozymeal experience a blast. The food was delicious and we will be checking out your other classes.


Stacy is knowledgeable, friendly, and her recipes were fantastic!


Stacy was great, very thorough! We had a fun time!


Chef Stacy was personable and knowledgeable, a winning combination.


We had a great time with Chef Stacy! Thank you for the fun class. Also, thank you for being so accommodating when my wife was in the hospital and we had to reschedule!


My family enjoyed our first online class with Cozymeal. Chef Stacy's instructions were clear and just the right pace. Everything came out delicious!


Very encouraging, friendly, helpful, and organized chef. Will be back in future classes.


James masters
12 Sep 2022
Very encouraging instructor. Everything was delicious and fun to make!


Fantastic class! Chef was great and food was amazing.


Awesome class! Thank you so much and everything turned out awesome!


Mary Connolly
13 Aug 2022
Super fun!


We thoroughly enjoyed Chef Stacy!!


Chef Stacy made making sushi fun and straight forward. I'm very excited to keep working on developing the skills I learned in the future!


Loved how you talked through the steps then demonstrated. It was perfect. Loved all the extra tips too. The recipes were great. Will definitely sign up for more of your classes


Had a great time and the recipes were delicious


Such a fun class! Chef Stacy is very knowledgeable, patient and nice!


Chef Stacy takes her time and explains everything in detail. She is also very knowledgable.


Went amazingly well and she was so engaged!


Great class! Loved that she took into consideration our needs and some ingredient changes.


My daughter-in-law and I had a wonderful experience in our sushi class with Chef Stacy. She provided a lot of information to us and walked us through making 2 different sushi rolls. It was an amazing experience!


Chef Stacy did a private cooking class for our remote company team, and walked us through how to make 4 delicious recipes. We had a lot of fun making each thing, and everyone's dishes turned out great! Chef Stacy is an awesome host and would recommend her classes to anyone!


The class was good. The food was great and the recipes were easy to follow. Doing this with family in 3 different states will always make it an enjoyable experience. I wish Chef Stacy would have been a little more engaging.


The food was delicious. The class was well worth the money. I would have spent way more if I went to brunch in a physical restaurant, and I can control the quality of the ingredients. Doing the prep work before the class was very helpful. We will definitely so another class with Chef Stacy.


Chef Stacy's class was wonderful. Very clear, easy, and direct directions. We will take more classes from her.


Excellent experience! She gave many alternatives and gave helpful recommendations along the way!


'90S SNACK FOOD was an awesome class. Fun and educational.


This class was great! Stacy was thorough and attentive throughout. The recipes were delicious.


Great class! Lots of fun and the food was delicious!


Flavia Medici
15 Apr 2022
great class


Reece Johnson
15 Apr 2022
A rich experience full of fun cooking and conversations. The environment created was perfect for cooking and everything was kept lighthearted enough to enjoy everything. The food was delicious too! :)


Jaya Medapati
14 Apr 2022
Great


Had a great time doing this class with my mom! Chef Stacy is very dynamic and the recipes were both quick and yummy!


Chef Stacy was warm, personable and engaging, organized, methodical, knowledgeable and easy to follow. The plant-based meal was healthy, filling, nutritious and delicious!


Loved the class, the food that we prepared was fabulous.


Chef Stacy is a master teacher. She creates a fun experience and affirms her students as they work. She makes something that seemed quite tough and daunting-sushi relatively stress-free and very do-able.


Chef Stacy's class was our first cozymeal and we will definitely be back again. It was very low key, instructional, and the food turned out great. We look forward to our next class with her.


We enjoyed our cooking lesson and learned some useful new recipes and techniques!


This was a fun and easy course! Loved the results. YUM!


Delicious recipes with lots of variation possibilities depending on ingredient availability. Couple of these will likely make it into our regular rotation. Chef Stacy did a great job explaining and demonstrating. The class was fast paced and fun!


Chef Stacy was very thorough in her explanation of not only how to cook the meals, but why we are cooking the meals. I appreciated the way she took the time to explain the importance of a whole food diet and how that helps our minds and bodies. Thanks Chef Stacy for the delicious Vegan meal prep ideas!


My first Cozymeal experience was good. Class was fast paced so preparation is the key to being successful.


Yummy rd pies and a well-paced class


This was so much fun!


Chef Stacy was great and the food was delicious!


Such a fun date night with friends and so tasty!


If we had the proper ingredients, it would have been great. The e-mail should have have noted the change in menu from when we signed up. We had everything prepped for the old menu of power bowl and wraps. We ended up watching hungrily. Can't wait to make the lasagna.


Great menu and clear instructions


Chef Stacey was absolutely lovely, and we all loved our private cooking lesson! She was kind, patient, and informative. We will definitely be taking another lesson with her in the future. Thanks so much Chef Stacey for a fun evening learning to cook with our family!


Chef Stacy was wonderful! It was our first Cozymeal experience and a great one. Even before the event I emailed her and she was super responsive answering! Great communication. In our event, there were 3 couples, a perfect group. Chef Stacy carefully explained all the steps with lots of extra cooking tips. Was super fun, healthful, and would definitely do it again soon with her and more Cozymeal events. It is a great way to have fun....


She was great!!!


It was a great experience. The only negative was the internet connection on OUR end!


Chef Stacy was awesome, we will take more classes from her. She was thorough in her explanation, willing to answer any question and very approachable. Thank you Colleen and Tim Suite


Great experience and the food was great! We had a wonderful time. Only downside was that it was tough to keep up but the chef was super patient and helpful!


Giulia Szanyi
16 Dec 2021
Wonderful class, great explanations, and loved the festive hat!


Chef Stacy is awesome! She took the time to explain each ingredient and its use/purpose. She made my first Cozymeal experience very enjoyable and I plan to take a class with her in the near future!


Chef Stacy was great! Super easy to follow, gave great options for substitutions to accommodate what works best for you personally and made an intimidating dish seem approachable for many!


Excellent instruction, and a delicious meal!!


Great class! We had a blast!


Working with Chef Stacy for our private event was such a pleasure. So appreciated her quick responses to our questions leading up to the event. Highly recommend the experience.


Everything was great! Thank you so much!


Very friendly and easy to follow. Always presented options for ingredients in case of allergies or missing from the pantry. Definitely recommend!


The recipes were simple enough for the non-cook to follow and the results were delicious! Chef Stacy kept our group on target while answering each of our questions!


Once again, Chef Stacy delivered a fantastic time - we all really enjoyed ourselves. The menu was fantastic. Chef Stacy's ease of instruction and willingness to be flexible meant that even the ones who weren't super enthused about cooking had a great time and weren't stressed. We are already talking about doing another cooking class!


Some mistakes in the recipes but overall had a good time and everything turned out delicious.


The class was ran well from soup to nuts.


Enjoyed the experience and got some very useful tips and information. Thanks Stacy


The recipes were absolutely fantastic and Stacey made the class really fun.


It was such a fun class with Chef Stacy. Very chill and the food was wonderful! Can't wait to do another one with her.


We enjoyed learning from Stacy. Really appreciate the options she gave for cooking with or without oil as well as varying the recipe per seasonal ingredients on hand. Looking forward to our next class.


Thank you! This was my first Cozymeal experience. Loved it.


My Sister Rhonda and I had so much fun at Chef Stacy's Brunch Class this morning! We loved all the menu items and so enjoyed Chef Stacey's instruction and guidance - she was so easy-going but kept everything moving at the right pace. We would definitely book and on-line class with her again! Well done!


We had an amazing time! So much fun and the recipes are fantastic. We've already booked another cooking class with Chef Stacy ?


Chef Stacey is great and I would recommend you taking one of her classes. She is very interactive has lots of energy and overall enjoyable. The food was extremely tasty.


Awesome class and the food was delicious! We'll definitely take another class with her again!


Chef Stacy was great and the food was and still is delicious! Lunches for my husband and me all week.


I really enjoyed taking this class with Chef Stacy. These recipes are simple, don't take a lot of time, and are very versitle. She was also able to reccomend substitutes when I wanted to leave out a key ingrediant, such as oil. I'm looking forward to taking her holiday class.


Chef Stacy was very engaging, patient with those of us who aren't experts, offered options and alternatives. Would definitely take another class with her in the future.


We had such a great time! Thank you!


Chef Stacy was great! She made the experience fun and informative. My team and I had a wonderful time and enjoyed the class very much.


Chef Stacy showed my husband and our guest such a great time! She is very patient and answered every question with great detail. Not only was the meal we prepared delicious but we made an amazing cocktail and learned some new cooking techniques! Thank you Chef Stacy for a great evening!


Chef Stacy is great! Very personable and engaging. The class was so much fun and we all loved the recipes! She also offers lots of helpful hints that are great. Will definitely take another class with her.


Chef Stacy provided excellent instruction in how to create authentic, healthy Mexican cuisine. My friends an family were all impressed with their introduction to Cozymeal. Chef Stacy made sure that everyone had a great experience and answered everyone's questions. Very enjoyable


We enjoyed the session, Chef Stacy was very clear, good camera work, gave us options that we can try another time when we make this again.


Stacy was great! She was very thorough, knowledgeable, patient, and friendly. We had so much fun!


Great class!


Fantastic!


Stacy was amazing for our team building Event. It was our first time taking a virtual cooking class and it was a lot of fun! We Loved the menu too!! I will be recommending her class to my other colleagues!:)


Delicious meal and a fun experience!


Delicious food!!


Such a fun class and Chef Stacy was a great teacher! Learned a lot of fun facts about sushi and how to roll it!


Peter and Angela
20 Mar 2021
Instructions said to cut everything before hand, and the we spent the whole time cutting


This class with Chef Stacy was not only so much fun, but very educational. My mom and I learned new things and had a great time doing so. The food was amazing. We will definitely be taking more classes with Chef Stacy! Thank you!


Had a great time...


.


Chef Stacy was informative and engaging. We really enjoyed the entire experience and will most definitely be back for more!


Stacy was really great with all of us. We did a virtual February birthdays family get together with her on Zoom and managed to have fun all together as we learned 2 tasty new recipes. Thanks again Stacy.


I thoroughly enjoyed this class with Chef Stacy! A fun activity for a birthday or other celebration with friends/family. The recipes make enough for 4 people, so make sure to accommodate for that when buying ingredients for more/less people. It was helpful to have a little experience in the kitchen (how to use a frying pan, cut veggies, etc.) but Chef Stacy will provide demonstrations if you ask. The peanut sauce was addictively good, by the way.


Very fun, educational, delicious experience! Thank you!


We really enjoyed our experience! The food was delicious and easy to make. Thanks Stacy!


We had so much fun doing this class! The food turned out so good and tasty, can't wait to take another class!


Chef Stacy was so fun and informational! She had great advice on techniques and substitutions if we needed them. I had so much fun and learned a lot. Thank you, Stacy!


Amazing time with Chef Stacy!!! Learned how to prepare a delicious meal, that we will definitely be preparing again in the future. Lots of fun-thank you :)


Chef Stacy was great! She gave us tricks & tips for prepping, cleaning & shopping as well as great directions for our menu. A few friends & I registered together, super fun way to 'be' with friends even when we can't really be. This is my 2nd CozyMeal class & I'll definitely take another Chef Stacy's class.


Stacy was fantastic! I had such a fun morning preparing a delicious Valentine's brunch. I could have never made it on my own! Can't wait to do it again.


She was very knowledgeable and responsive to questions. There seemed to be some errors in the recipe though, there was way too many vegetables left over from the spring rolls and it said to add garlic instead of green onions. It would also be helpful to have better suggestions for the noodles.... I had trouble getting the right consistency.


Great class! Ingredients are simple and the dishes came out very tasty. She is very patient and slowed down the pace to make sure everyone could follow.


Great class and food was delicious! Thanks, Chef Stacy. A perfect quarantine approved date night :)


A great experience! Chef Stacy helped create a great memory for our family!


Stacy did a wonderful job of educating us and letting us have fun and be creative! Perfect for a date night or even a small group of people!


She was lovely


Stacy was great! A super fun experience that we will remember for a long time. Wonderful food and company.


Chef Stacy was amazing! My girlfriend and I loved our experience. She made everything so easy from start to finish, all you have to do is show up and you'll have a great time! Not only was the food amazing, but you can tell she truly cares about what she is doing through her detailed explanations throughout the food prep/cooking process! Chef Stacy is fun, professional, talented, and very passionate about food and health. We will no doubt be booking her again soon, thanks Chef!


We had a great time with Chef Stacy! She was personable, flexible, and very adaptable to our unique dietary concerns and making the menu the best fit for our situation. Our meal was delicious, we had fun making it, learned some new things, and the experience was memorable. The kitchen was left spotless, and we would definitely take another class again. Thanks, Stacy!


I really enjoy the experience and the portions are very good size


Stacy was amazing! from the moment she got in to my house i knew i made the right choice . beautiful person the food was super delicious!!! she make us feel like a king and queen . thank you for an amazing experience, i will definitely invite you again for any kind of events that we will have. thank you so much again!! ❤️❤️


Chef Stacy was AMAZING! Her professional understanding of the culinary art is second only to her ability to teach and show her customers a good time. My girlfriend and I were celebrating our 2yr anniversary with Chef Stacy and no questions asked would do it over again. Can't wait for the next time we are in SD and able to experience Chef Stacy's other courses.


Chef Stacy exceeded our expectations. She was knowledgeable about healthy eating as well as a great entertainer. Most importantly she is a talented chef and a teacher to those looking to gain cooking experience. Would highly recommend to anyone!


This experience was amazing! Stacy is so fun and personable. I think we just made a new friend! The food was incredibly delicious and super fun to make! It was the best night ever! I can't wait for another night of fun and food!


We had the Filet Mignon & Lobster Tail dinner prepared for us by Chef Stacy. We enjoyed the food and the experience! At the beginning of the dinner Chef Stacy explained we could put on aprons and help or sit back and watch an expert create an amazing dinner - the level of participation was up to us. My 20 year old niece decided to help out a bit and learned to butterfly lobster tail. We also learned some knife skills and pointers about shopping for the foods we would be eating. I feel, after all the tips and clear instructions, I could prepare this meal in the future. And what a meal it was!! From the poke appetizer to the delicious filet and lobster tail with sides to the lava cakes for dessert we had an amazing meal. Food quality was superior. I feel we received much value for what we paid for the experience. Chef Stacy shopped, prepared the meal and cleaned up! I really enjoyed this first Cozymeal experience and am sure I will pick other events in the future. Thank you Chef Stacy for creating such an enjoyable event for our dinner!!


Chef Stacy is great! Showed up right on time although it was raining heavily outside. Explained everything very thoroughly as she went along. The only negative thing I have to say is that I personally thought we would help doing more of the cooking, more hands on. It's not, she cooks everything and explains what and why she's doing, which is still great.


Stacy was super knowledgeable, accommodating, and great company. Planning on booking her again and would definitely recommend her!!!!


Chef Stacy is very easy to talk with. We were looking for something very casual, and it was great -- but clear she could also be more formal as desired. She was very tidy and brought everything we needed. She encouraged us to give our ideas for rolls as well. Very fun night.


My hubby and I purchased this experience as a Christmas gift for 3 of our grown children and their spouses (and us, of course :)). We loved every moment. Chef Stacy was very informative and WONDERFUL at her craft! We had a blast with her!!! I've been cooking all of my life and I learned several 'tricks of the trade'. I would HIGHLY recommend her....and her cooking class! Love Love Love!


We recently had Chef Stacy come to our home, and we were delighted with the entire experience. She was very knowledgeable, and we learned so much. The food was delicious! We would recommend this to anyone!!


This was our first Cozymeal experience and Stacy did not disappoint. She is very down to earth and her sushi making class was a lot of fun! We had a great evening and would recommend Stacy to anyone who is interested in trying something new in the kitchen!


It was a pleasure to have Chef Stacy over for a cooking class. My husband and I were celebrating our anniversary and wanted a hands on experience, Chef Stacy offered great conversation and helpful cooking tips, she made us feel at ease and the food was absolutely delicious!!! It was a cool and unforgettable experience, would definitely recommend Chef Stacy. Karla and Alex


Chef Stacy provided us with an incredible experience. Not only was the food amazing, but she was delightful to talk to and learn from over the course of the evening. We learned a ton about cooking, enjoyed a fantastic meal, and truly enjoyed the company of Chef Stacy. I would absolutely do this again, and could not recommend her more.


We really enjoyed our evening with Chef Stacy. Her class was informative and the food was delicious. Highly recommend this class for a special occasion!


Chef Stacy gave an incredible experience and was very knowledgeable! Thank you!


text


Stacey was awesome!


We had a great experience with Chef Stacy! She is very knowledgeable and is passionate about food. She was an excellent teacher and seemed to truly enjoy it. We would absolutely use CozyMeal and Chef Stacy again.


Very informative, wonderful food!


Great!


We had a lovely evening with Chef Stacy.


We had a wonderful time, and Stacy did a fantastic job! What a wonderful relaxing and tasty meal. Robyn and Randy


Chef Stacy was great and greatly exceeded our expectations. The food was great and Stacy was easy to get along with. This was our first cozymeals experience and will definitely try it again!


Stacy thank you for the great experience for my son & Annie! It' greatly appreciated. When I come and visit next year I will request your services again. Have a wonderful holiday season!


Our experience with Chef Stacy was a blast! She was professional and informative and we greatly enjoyed the food and her company. Would highly recommend to anyone looking for a fun date night!


Chef Stacy was Awesome!! This was the first time we did anything like this and it was a blast. Great conversations, great instruction, and amazing food. We have a newborn so this worked out to be a really fun date night / way to celebrate a birthday.


If you are looking for an elegant cooking class in San Diego with meat and seafood, then this is probably one of the best options available. Chef Stacy is an excellent chef. We really enjoyed the experience.


Wow what a phenomenal experience! Stacy has such great energy and passion for cooking, and I couldn't have designed a more practical dinner for our needs. It was a great way to spend our anniversary... 10/10


Chef Stacy is a sweet, passionate woman who has accomplished so much in her life and business. She lends a realness to cooking that brings a grounded approach to food. She wants to make healthy delicious looking food and do it in a way that's easy to recreate at home. Take her class, you won't be disappointed.
Guest reviews for Chef Stacy D.






Kit Delivery Included!
$ 39 Per device
75-minute class hosted on Zoom. Plus shipping and tax.
---
Can be used for any experience or cookware
Meet your chef
---
After attending culinary school at San Diego City College, Chef Stacy decided to start her own business. She has been afforded the opportunity to cook for many diverse clientele and strives for superior, friendly customer service, always with fresh ingredients and delicious food. She is also an experienced Kosher chef, an advocate for clean eating and an educator on how to avoid harmful ingredients.
Other Online Cooking Class Experiences you may like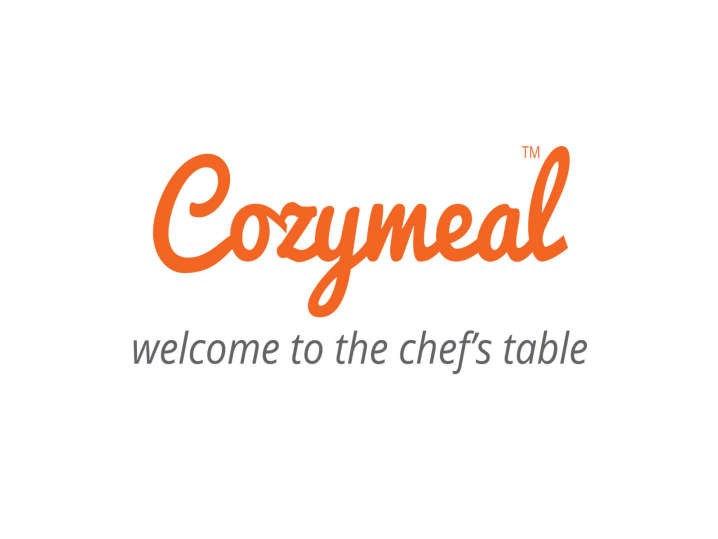 We use cookies to offer you a better browsing experience, analyze site traffic and personalize content. If you continue to use this site, you consent to our use of cookies Accept