Teens Cooking Classes
Find and compare the best online cooking classes. Fully Interactive!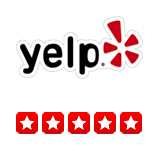 As recommended by
---
Teens Online Cooking and Baking Classes
People love us
---
"My wife and I decided to join few friends and took the Sushi class. Great fun and food for an evening out! Class is informative and creative! We'll be attending their next classes!"
Ali T. on Yelp , San Jose
"I've taken 2 classes here, both are excellent! I've taken classes for the same cost at a Sur La Table and you walk away not learning much. This class is hands on and you really learn."
Rose T. on Yelp , San Francisco
"My 12 year-old daughter and I took the Taste of Thailand class. Chef Elham worked extremely well with my daughter and was able to convey her knowledge at both an adult and a pre-teen level. "
Faith L. on Yelp , San Jose
"I have been to a few cozymeal events, and they are all lots of fun. It's great to be able to interact and take part in the preparations. Also a great way to connect with coworkers and friends. "
Mitra M. on Yelp , San Jose
"We booked chef Edison for a sushi making class and had a great time. He brought nice selection of fish and taught us how to make roles and nigiri. It was a fun and unique experience that I recommend."
Paym H. on Yelp , East Bay
"I took my friends to the chocolate dessert class for a bachelorette party. Everyone had a great time! We learned a lot of baking tips. All of us walked out laughing and talking about how much fun we had."
Jenna C. on Yelp , San Francisco
"We booked a cooking class for a girl's night. Not only was it fun to cook together, but Chef Marlène made the cooking process approachable. It was a unique experience. I will be booking a second class soon!"
Tessa R. on Yelp , San Francisco
"My wife and I are both very health conscious. We decided to book a mediterranean cooking class on Cozymeal which gave us the best experience we have had in a cooking class so far. Highly recommend these guys!"
Shawn S. on Yelp , East Bay
"We had a great Spanish paella meal with Chef Douglas. I love the aspect of bringing people together and meeting other locals you'd normally not cross paths with. It's an experience you'll never find in a restaurant."
Angie H. on Yelp , East Bay
"My husband surprised me for our wedding anniversary with a cooking lesson from Chef Sarah. I love Indian food and she did not disappoint. It was literally the best meal I've ever had. I highly recommend it to anyone."
Karen M. on Yelp , San Francisco
"Took the Indian cooking class w/ Chef Sara. We had a ton of fun learning how to cook different Indian dishes. She's not only very good but also a great coach. Definitely a unique experience and highly recommended!"
Nav O. on Yelp , East Bay
"My son received a "masterclass" from Chef Jason through Cozymeal at my home this past weekend. Most of our guests watched, we all had a wonderful meal, and Jason is delightful and entertaining. The evening was perfect, thank you!"
Rena B. on Yelp , Marin County
"My French cooking class was such an enjoyable and memorable night! The class possess all the elements of an instructive yet fun experience. I would definitely recommend Cozymeal for work parties, dates, or any sort of team-bonding event. "
Julie S. on Yelp , East Bay
"We decided to sign up for Cozymeal's Spanish class - for friend's birthday. AND IT WAS AWESOME! Good atmosphere, very helpful and fun lessons. And, we got to eat delicious food as well. Totally recommend their classes solo or with friends."
Aza A. on Yelp , San Jose
"We really enjoyed the individual attention and tips of cooking delicious Mediterranean food. The visual help, along with being able to ask questions as we prepared the meals, helped me become more confident in being able to prepare vegetarian cuisine. "
LaShone W. on Yelp , San Jose
---
About Us
---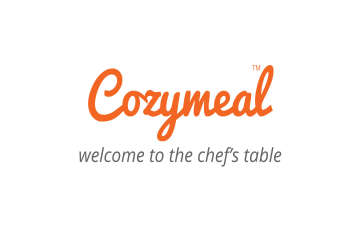 Certified
We source the best local chefs, mixologists and more who provide a unique culinary experience. Cozymeal meets each host in person or virtually to ensure they follow high standards and have food safety certifications.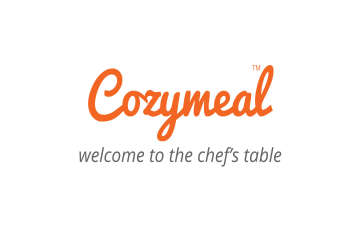 Unique
We pre-approve all host locations from private homes to exceptional venues. Most hosts can also travel to you when you select "My Place" upon booking.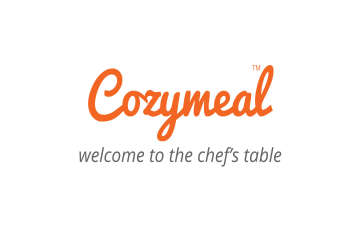 Simple
Book online or contact us by email or phone, 800-369-0157. We'll take care of everything.
---
Flexible booking
Cancel or reschedule up to 48 hours before events with
icon.
Payment Protection
The Cozymeal Escrow System® keeps your payments in escrow until after the event so you can book with confidence.
5-Star Reviews
We love food and we love our customers. We are honored to have received over 15,000 5-star reviews!
---