47 Craveable Gluten Free Snacks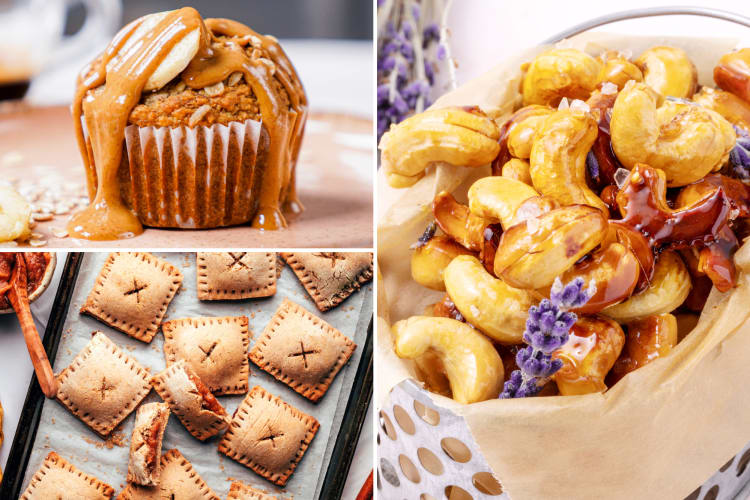 The range and variety of gluten free snacks have expanded far beyond bland rice cakes and sliced vegetables thanks to the creativity and innovation of talented chefs and home cooks. Clever cooks have crafted exciting gluten free recipes to delight kids, offer healthy options on the go and to serve at parties and special gatherings. With simple swaps and easy substitutions, there are lots of sweet or savory allergy friendly snack ideas with options suitable for a variety of dietary needs and preferences.
What are the best gluten free snack ideas for kids? What gluten free snacks are good for serving at parties? Whether cooking for little ones or preparing for a crowd, gluten free snacks provide delicious options for everyone to enjoy. From sweet treats to savory bites, here are 47 of the best gluten free snacks for any occasion.
Jump to Section
Gluten Free Snacks for Kids
1. Gluten Free Blueberry Muffins
Perfect for enjoying on the weekend or as easy snacks on the go, all you need to whip up a batch of these Gluten Free Blueberry Muffins is a mixing bowl and a muffin pan. Soft, tender and bursting with juicy blueberries, these kid-friendly gluten free snacks are finished with an irresistible sweet and crunchy topping.

Try our Gluten Free Blueberry Muffins recipe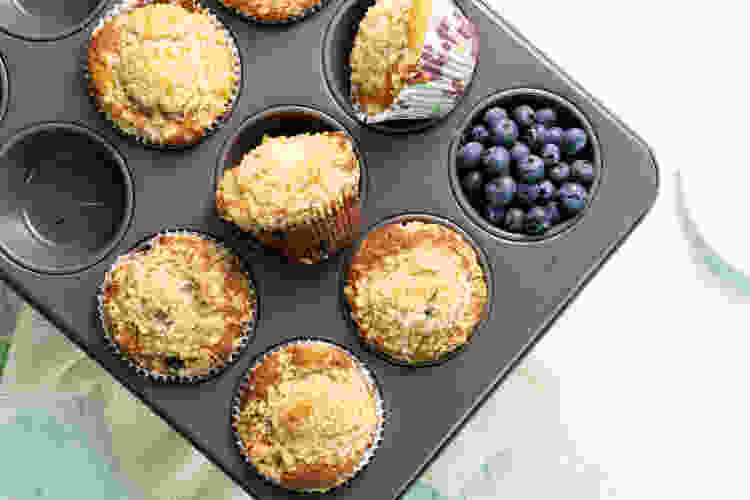 2. Gluten Free Cinnamon Rolls
Glazed generously with sweet frosting, these Gluten Free Cinnamon Rolls are great gluten free snacks for a lazy Saturday morning or a decadent afternoon treat. The soft, fluffy rolls are bursting with aromatic swirls of cinnamon and brown sugar.
Try our Gluten Free Cinnamon Rolls recipe
3. Mango Banana Smoothie
With bright fruit and tangy yogurt, this Mango Banana Smoothie is a sweet, colorful treat that comes together in just a few minutes. Easy to make and full of healthy ingredients, smoothies like this one are some of the quickest and most nutritious gluten free snacks for kids.

Try our Mango Banana Smoothie recipe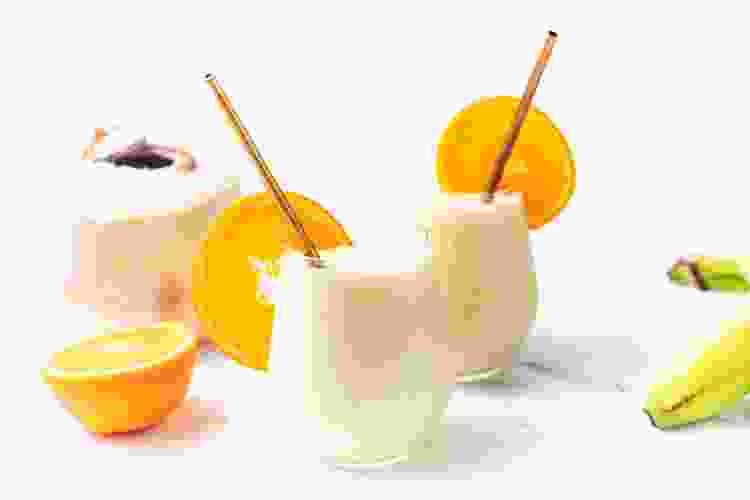 4. Date Shake
Sweet, creamy and refreshing treats like this Date Shake are perfect for keeping the kids cool and satisfied on hot summer days. The milk and ice cream can easily be swapped for plant-based alternatives to make these shakes into quick vegan and gluten free snacks.
5. Pineapple Whip
Fun and fruity Pineapple Whip is a quick and easy gluten free snack both kids and adults will love. All you need are a few ingredients and a blender to make this delicious soft serve style treat.

Try our Pineapple Whip recipe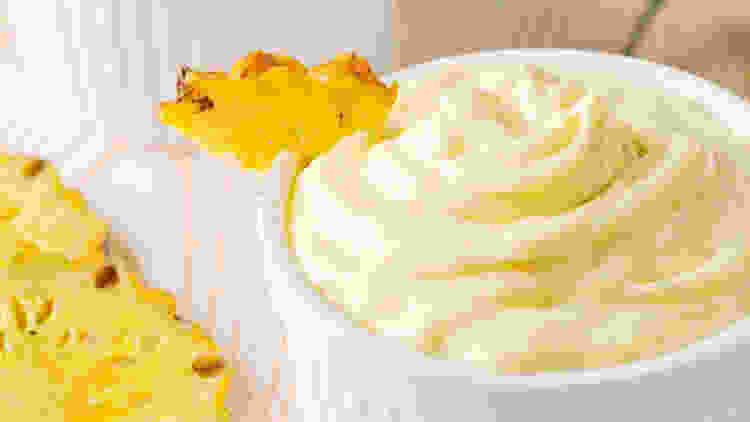 6. Dragon Fruit Smoothie
This beautiful Dragon Fruit Smoothie is a fun and nutritious treat for kids that is packed with good-for-you ingredients like fruit, yogurt and nuts. The pretty pastel color makes these picture-perfect gluten free snacks for princess or unicorn parties, birthday celebrations and more.
Try our Dragon Fruit Smoothie recipe
7. Air Fryer Potato Wedges
The air fryer is a lifesaver for busy parents in search of easy gluten free snacks for kids. These Air Fryer Potato Wedges can be enjoyed as a side for a meal or as a tasty snack served with ketchup or your favorite dipping sauce.

Try our Air Fryer Potato Wedges recipe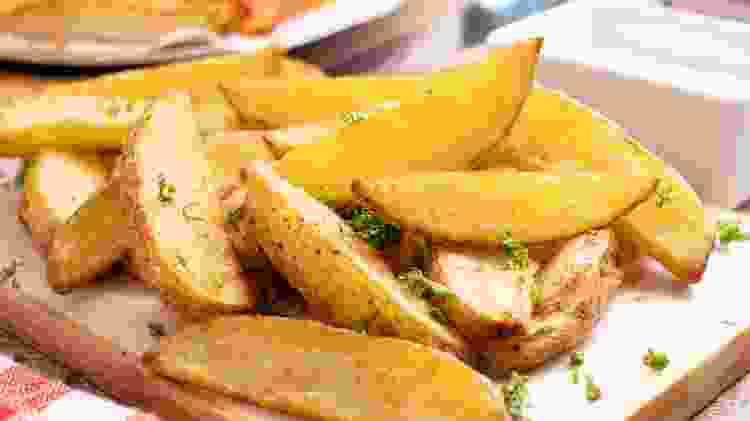 8. Red White and Blue Popsicles
With bold layers of color and flavor, these vibrant Red White and Blue Popsicles will be the kids' favorite gluten free snacks all through the summer. Made without refined sugar, these tasty treats are packed with berries and yogurt sweetened with a touch of honey.
Try our Red White and Blue Popsicles recipe
9. Peanut Butter Rice Krispie Treats
Adding creamy peanut butter and chocolate to the classic version of these gluten free snacks puts a fun spin on the original with these Peanut Butter Rice Krispie Treats. A sprinkle of flaky salt gives these irresistible treats a sweet and salty finish.

Try our Peanut Butter Rice Krispie Treats recipe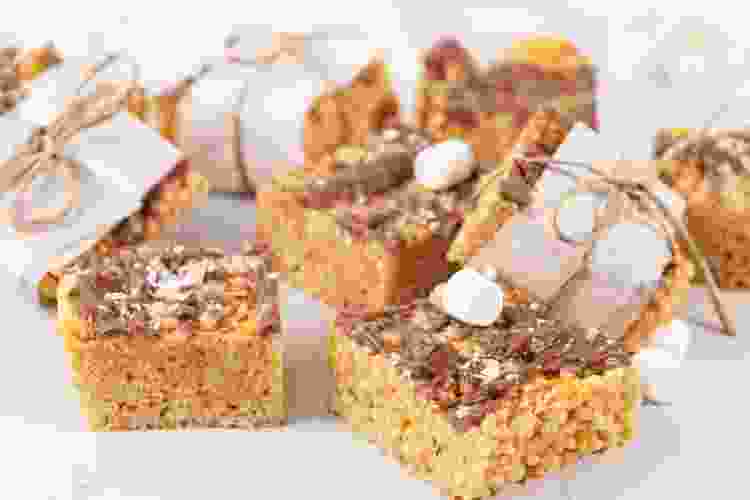 10. Strawberry Milk
The fresh strawberry syrup in this bright Strawberry Milk puts the store bought version to shame with its vibrant berry color and flavor. These sweet gluten free snacks are as easy to make as they are to drink with just four ingredients.
Try our Strawberry Milk recipe
Gluten Free Dairy Free Snacks
11. Honey Roasted Cashews
These Honey Roasted Cashews have a secret ingredient that sets them apart from average gluten free snacks. A hint of lavender gives these crunchy cashews a delicate floral note that pairs beautifully with the sweet honey.

Try our Honey Roasted Cashews recipe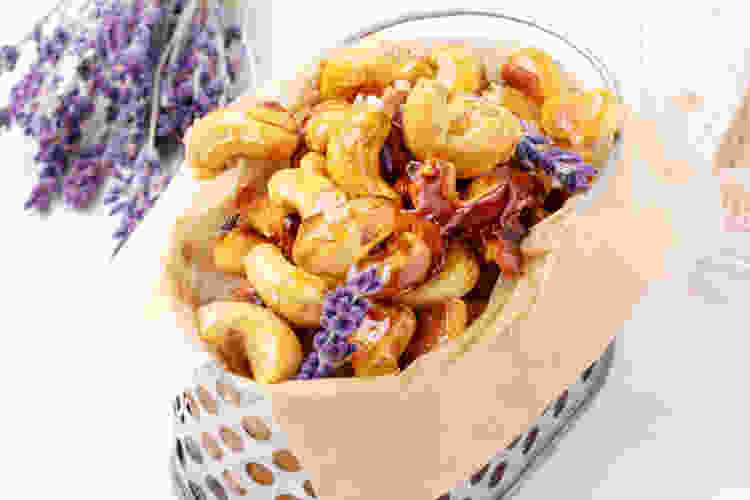 12. Gluten Free Peanut Butter Cookies
One of the best gluten free snacks for peanut butter lovers, these Gluten Free Peanut Butter Cookies make peanut butter the star, enhanced with a sprinkling of flaky sea salt. These rich, peanut-forward treats are excellent on their own or accompanying your morning coffee.
Try our Gluten Free Peanut Butter cookies
13. Simple Lavender Syrup for Coffee
Soothing Simple Lavender Syrup for Coffee adds a touch of tranquility to your morning latte. This aromatic gluten free snack offers a calming reprieve on busy days and is perfect for elevating coffee, tea and cocktails.

Try our Simple Lavender Syrup for Coffee Recipe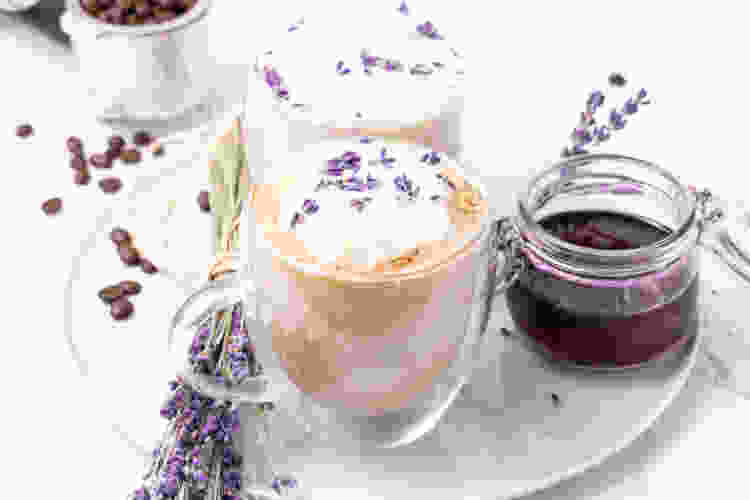 14. Apple Smoothie
Apples, pear and celery combine for this refreshing Apple Smoothie for an easy and nutritious snack. Prepping the fruit and vegetables ahead of time by hand or with the help of the food processor makes preparing these gluten free snacks even faster.
15. Paleo Brownies
Fudgy and rich with bold chocolate flavor, it's hard to believe that these Paleo Brownies are gluten free dairy free snacks. These delicious brownies are made with paleo-friendly ingredients like almond butter and coconut sugar to create this satisfying, chocolate treat.

Try our Paleo Brownies recipe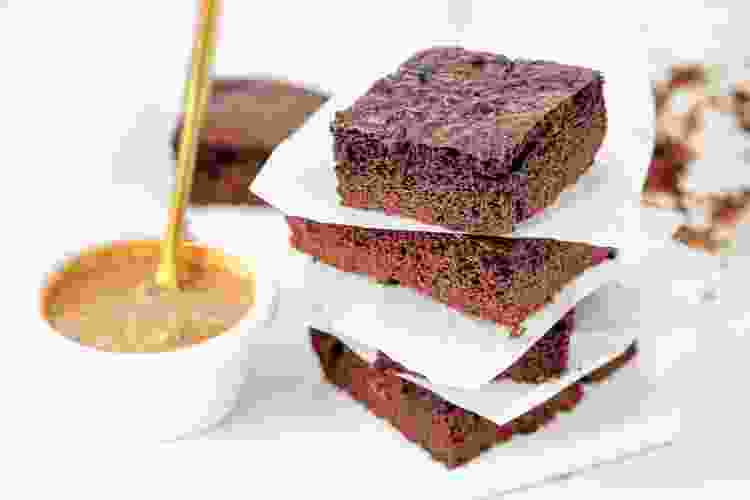 16. Gluten Free Banana Muffins with Chocolate Chips
These allergy-friendly Gluten Free Banana Muffins with Chocolate Chips are the ultimate gluten free dairy free snacks. This tried and true combination of bananas and chocolate is also vegan and made without nuts.
Try our Gluten Free Banana Muffins with Chocolate Chips recipe
17. Pistachio Latte
Upgrade your average latte with smooth and nutty pistachio milk. This Pistachio Latte features homemade, dairy free nut milk and pistachio syrup to create a delicious alternative to classic dairy lattes.

Try our Pistachio Latte recipe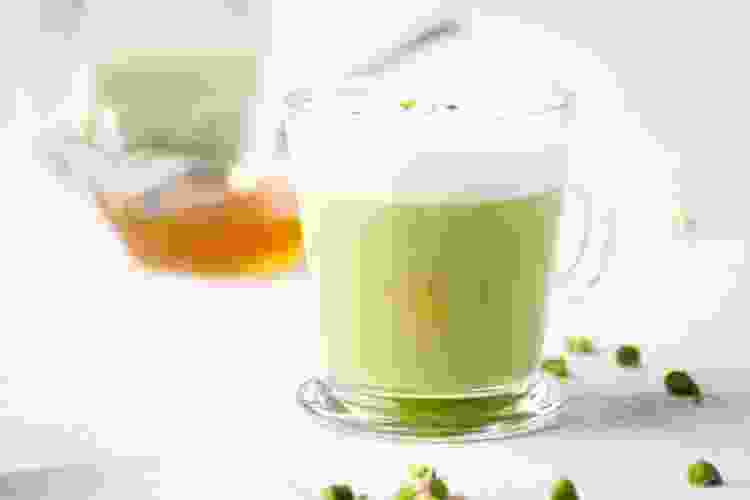 18. Blueberry Almond Snack Bars
Crunchy, nutty and sweet, the Blueberry Almond Snack Bars by Sally's Baking Addiction are convenient and tasty gluten free snack ideas. Whether on the go or to satisfy hungry kids, you will be glad to have these easy treats on hand.
19. Mini Apple Butter Pop Tarts
Nostalgic and vegan, the Mini Apple Butter Pop Tarts from Minimalist Baker feature a versatile gluten free pastry dough. Savor the cozy apple butter filling or get creative with your favorite flavor combinations in these fun gluten free snacks.
Healthy Gluten Free Snacks
20. Granola Butter
This spiced Granola Butter is a versatile topping for a variety of gluten free snacks, breakfasts and desserts from pancakes and toast to fruit and ice cream. Reminiscent of the popular cookie butter, this lighter version of the fragrant spread is free of gluten, dairy and nuts.
21. Gluten Free Granola
Packed with nuts and seeds, this Gluten Free Granola is a versatile option for gluten free snacks. Enjoy this slightly sweet and nutty mix on its own or over yogurt for a healthy snack.

Try our Gluten Free Granola recipe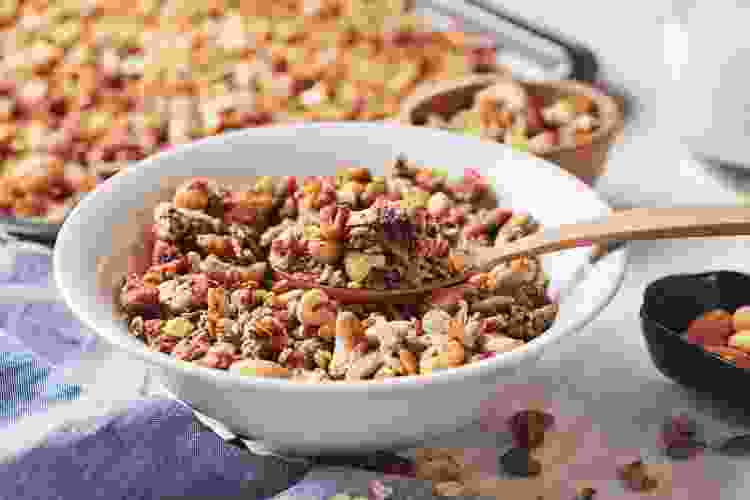 22. Air Fryer Hard Boiled Eggs
Quick and hassle-free, Air Fryer Hard Boiled Eggs eliminate the need for boiling water to make these protein-rich, gluten free snacks. Plunge the cooked eggs in an ice bath for easy peeling.
Try our Air Fryer Hard Boiled Eggs recipe
23. Avocado Brownies
Chewy, fudgy Avocado Brownies put a healthier twist on traditional brownies. These gluten free snacks are packed with healthy fats, protein and antioxidants.

Try our Avocado Brownies recipe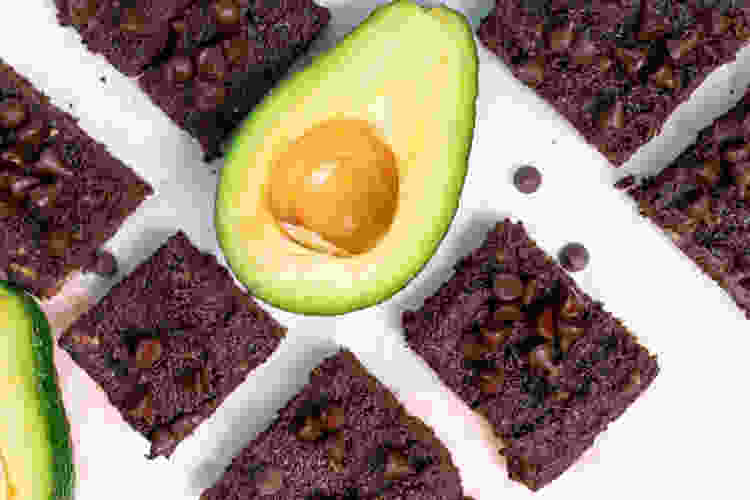 24. Chickpea Cookie Dough
For a creamy, chocolatey treat that feels indulgent, try this Chickpea Cookie Dough. Packed with protein and no added refined sugar, this tasty snack is also gluten free and vegan.
Try our Chickpea Cookie Dough recipe
25. Chia Seed Smoothie
Full of nutritious ingredients, this Chia Seed Smoothie is the perfect healthy snack to keep you satisfied between meals. This recipe also includes a convenient guide for creating your own interpretation of this well-balanced smoothie.

Try our Chia Seed Smoothie recipe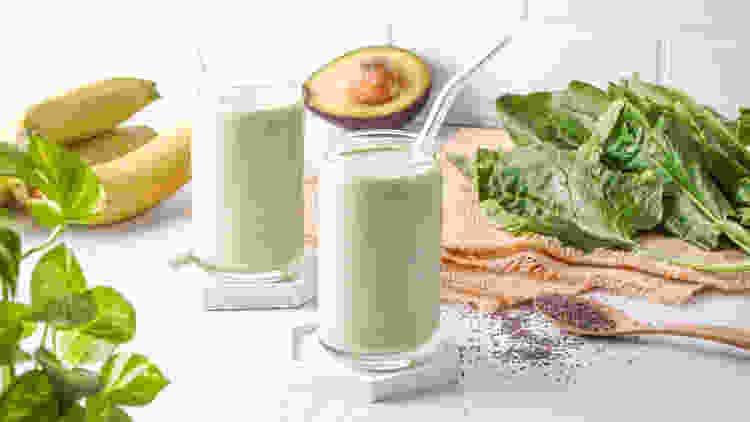 26. Cauliflower Chips
For healthy gluten free snacks that satisfy that crunchy craving, try these crisp and cheesy Cauliflower Chips. You only need a few ingredients to make this flavorful, keto-friendly snack.
Try our Cauliflower Chips recipe
27. Keto Chicken Salad
Easy to make ahead, Keto Chicken Salad is an excellent base for a variety of gluten free snacks, lunches or meal prep. Serve this hearty chicken salad with gluten free crackers or cucumber slices, in a lettuce cup or over salad.

Try our Keto Chicken Salad recipe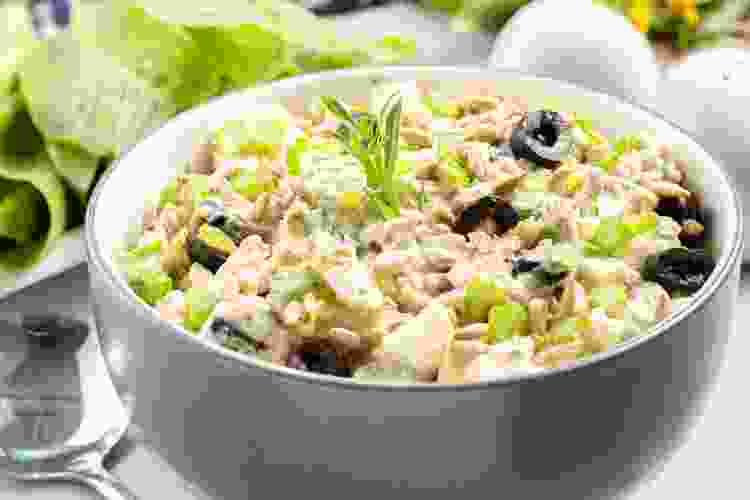 28. Healthy Seed Crackers
Skip the store bought version for these Healthy Seed Crackers by Clean Eating Kitchen that are loaded with fiber and nutrient-rich ingredients. These customizable crackers are easy to make and allergy-friendly gluten free snacks.
Gluten Free Party Snacks
29. Gluten Free Ginger Cookies
With three forms of ginger in the dough, these fragrant Gluten Free Ginger Cookies offer a bold punch of flavor. The warm spices in these aromatic cookies make them perfect gluten free snacks to bring to a holiday party.

Try our Gluten Free Ginger Cookies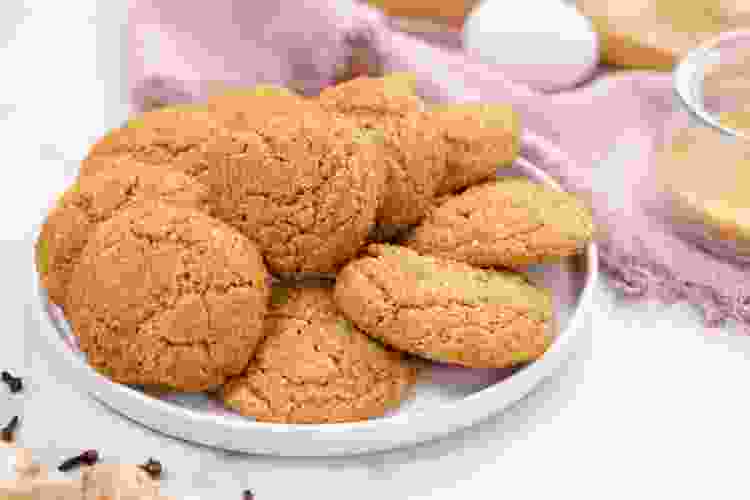 30. Mustard Dip for Pretzels
This creamy Mustard Dip for Pretzels is a crowd-pleaser for all types of gatherings from tailgates and barbecues to holiday celebrations. The sweet, spicy and savory flavors blend into a well-balanced sauce for all of your favorite gluten free snacks.
Try our Mustard Dip for Pretzels
31. Blistered Shishito Peppers
Spice up the occasion with these Blistered Shishito Peppers for gluten free snacks with a kick. The generally mild peppers are charred and enhanced with a bright hit of lemon juice and the crunch of flaky salt.

Try our Blistered Shishito Peppers recipe
32. Air Fryer Buffalo Cauliflower
Quick and crispy Air Fryer Buffalo Cauliflower makes perfect spicy, gluten free snacks for game day. Ready in twenty minutes, it's easy to satisfy hungry crowds with this gluten free and vegetarian recipe.
Try our Air Fryer Buffalo Cauliflower recipe
33. Street Corn Dip
The popular Mexican street snack becomes a scoopable dip with this crowd-pleasing gluten free dish. Spicy, zesty, sweet and savory Street Corn Dip is a fun and flavorful addition to barbecues, potlucks and other festive gatherings.

Try our Street Corn Dip recipe
34. Mango Avocado Salsa
This colorful and fruity Mango and Avocado Salsa is a vibrant addition to festive gatherings. A refreshing accompaniment to gluten free snacks or bite-sized canapes, serve this bright dip with gluten free tortilla chips or paired with seafood.
Try our Mango Avocado Salsa recipe
35. Honey Roasted Pecans
These three-ingredient Honey Roasted Pecans make tasty gluten free snacks or party favors. Buttery pecans are toasted in browned butter and honey sauce for a sweet and crunchy snack or topping for ice cream, yogurt or cupcakes.

Try our Honey Roasted Pecans recipe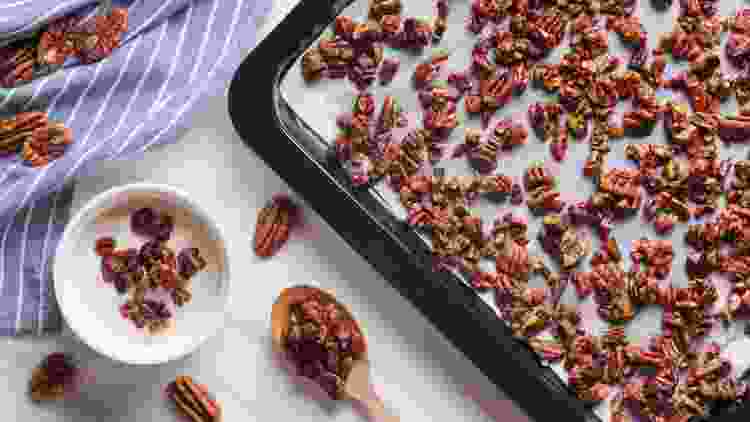 36. Honey Roasted Peanuts
Balancing salty and sweet, these homemade Honey Roasted Peanuts keep things interesting with a spicy hint of cayenne. You will want to make a big batch of these gluten free snacks to serve on game day, at holiday parties and give as edible gifts.
Try our Honey Roasted Peanuts recipe
37. Agua de Horchata
A refreshing beverage from Mexico, Agua de Horchata is a rice-based drink spiced with cinnamon and vanilla. Serve this light and creamy beverage to keep guests cool and happy at summer barbecues, tailgates and other warm-weather occasions.

Try our Agua de Horchata recipe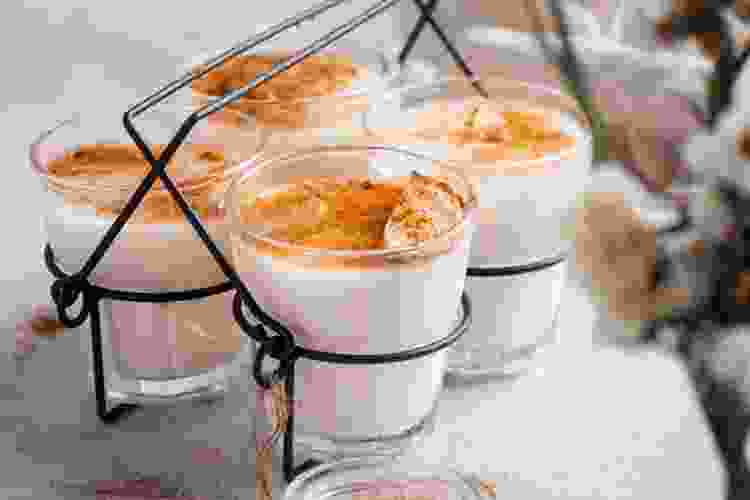 38. Chocolate Almond Bark
It's easy to impress with this shiny and crisp Chocolate Almond Bark. This decadent two-ingredient treat makes delicious gluten free snacks as well as elegant gifts and party favors.
Try our Chocolate Almond Bark recipe
39. Easter Deviled Eggs
Deviled eggs are classic gluten free snacks found on holiday tables all year round. Fill your deviled egg dish with these multicolored Easter Deviled Eggs for a bright addition to your festive table. until golden brown.

Try our Easter Deviled Eggs recipe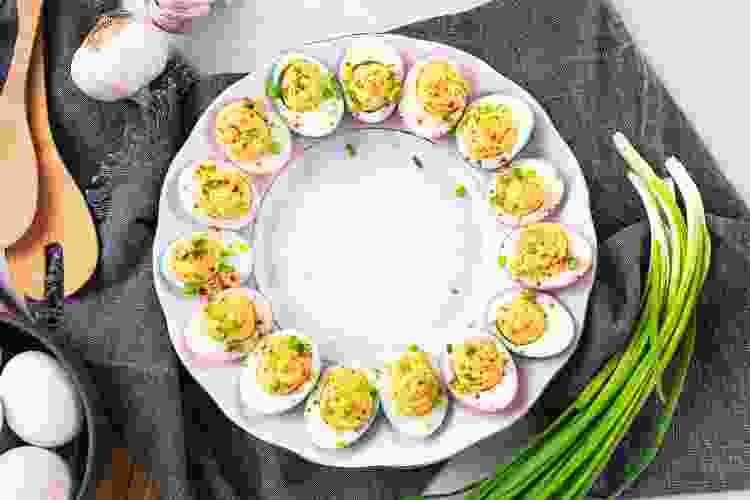 Vegan Gluten Free Snacks
40. Black Bean Hummus
This creamy Black Bean Hummus is a protein-packed addition to gluten free snacks like pretzels, tortilla chips or sliced vegetables. Whip up a batch for easy grab and go snacks throughout the week or to serve as a vegan and gluten free option at parties.
Try our Black Bean Hummus recipe
41. Almond Flour Banana Muffins
Topped with crunchy oats, sliced banana and a drizzle of almond butter, these vegan Almond Flour Banana Muffins are beautiful and satisfying gluten free snacks that are surprisingly easy to make. Enjoy these tender, slightly nutty muffins at home or on the go.

Try our Almond Flour Banana Muffins recipe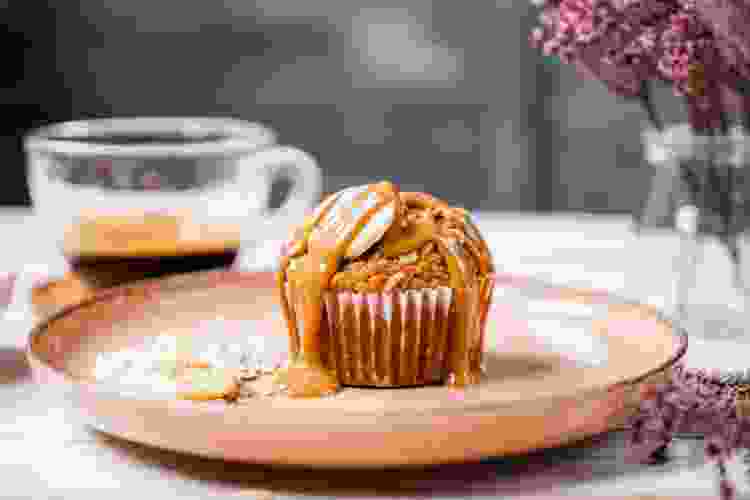 42. Turmeric Latte
This dairy free Turmeric Latte packs a unique punch of flavor from its bold ginger, warm cinnamon and rich coconut. Frothy and delicately sweet, this cozy latte is an excellent way to spice up your typical morning brew.
43. Macadamia Nut Butter
Change up the usual dairy spread and nut butter line up for this decadent and delicious Macadamia Nut Butter, spiced with cinnamon and maple syrup. Try this creamy spread with gluten free snacks or breakfasts such as seed crackers, scones, waffles, English muffins, toast and more.

Try our Macadamia Nut Butter recipe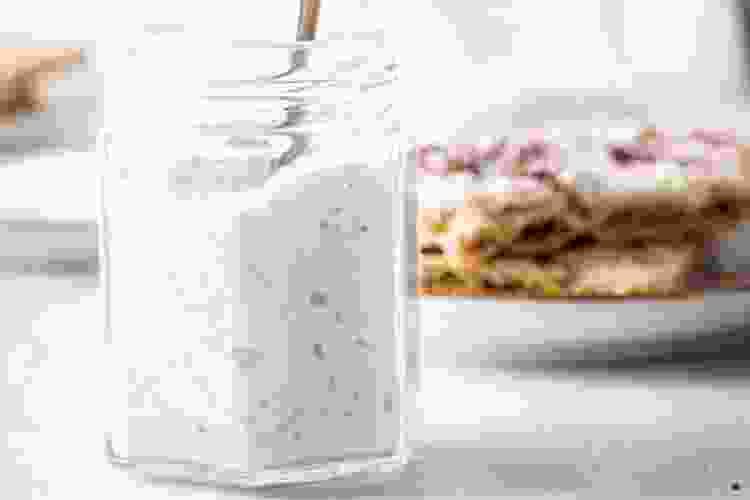 44. Vegan Hot Chocolate
Dark chocolate and cacao blend with creamy oat milk to create this comforting Vegan Hot Chocolate. Top this warm, rich beverage with fluffy coconut whipped cream and chocolate shavings for a festive holiday treat.
Try our Vegan Hot Chocolate recipe
45. Keto Guacamole
Tangy Keto Guacamole is a quick and flavorful dip or spread for gluten free snacks from tortilla chips to lettuce wraps. Pro-tip: get the most out of your limes by massaging them on the counter or microwaving for a few seconds to increase the yield of juice.

Try our Keto Guacamole recipe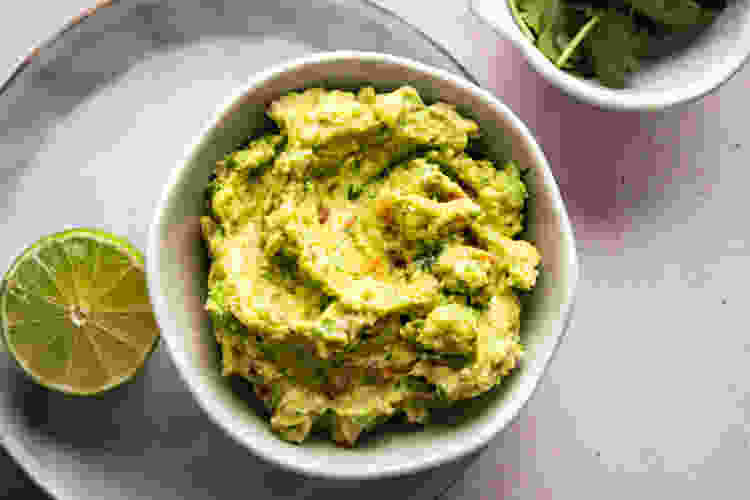 46. Spicy Edamame
Reminiscent of a popular Japanese appetizer, this Spicy Edamame balances salt, sweet and spice for a tantalizing flavor sensation. These gluten free snacks require only four ingredients for a quick and satisfying umami bite.
47. Energy Balls
These Energy Balls from Well Plated by Erin are some of the best gluten free snacks for convenience and customization. The sweet, no-bake bites can be thrown together in a matter of minutes for quick, portable snacks in a variety of flavor combinations. Start with a base of oats, nut butter and sweetener then add your favorite mix-ins to create personalized versions to suit your taste and the season such as classic trail mix or festive pumpkin spice.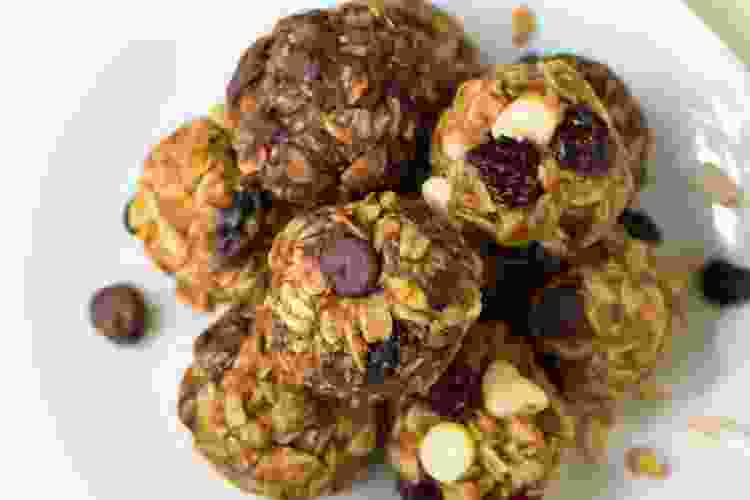 From healthy gluten free snacks that keep you satisfied to cozy gluten free treats that warm the soul, these allergy friendly recipes showcase the exciting range and diversity of gluten free cooking.
Discover more gluten free cooking inspiration with Cozymeal Recipes and create your own interpretations of these fun and inventive gluten free snacks. Elevate your kitchen with convenient tools and quality cookware from the Cozymeal Shop.