Channel your inner barista with this insanely simple and satisfying pistachio latte. Deliciously nutty and smooth, it is a great way to start the day.



Ingredients
For the Pistachio Milk
distilled or filtered water
For the Pistachio Syrup
distilled or filtered water
almond or vanilla extract
For the Pistachio Latte
batch of pistachio milk, see above
batch of pistachio syrup, see above
chopped pistachios, for garnish
Get Ingredients Delivered or

Create a Shopping List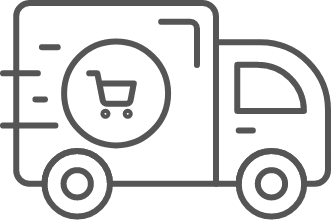 Directions
Step 1
Make the pistachio milk. Pour pistachios into a medium bowl and fill with water until the pistachios are fully submerged. Soak the pistachios overnight.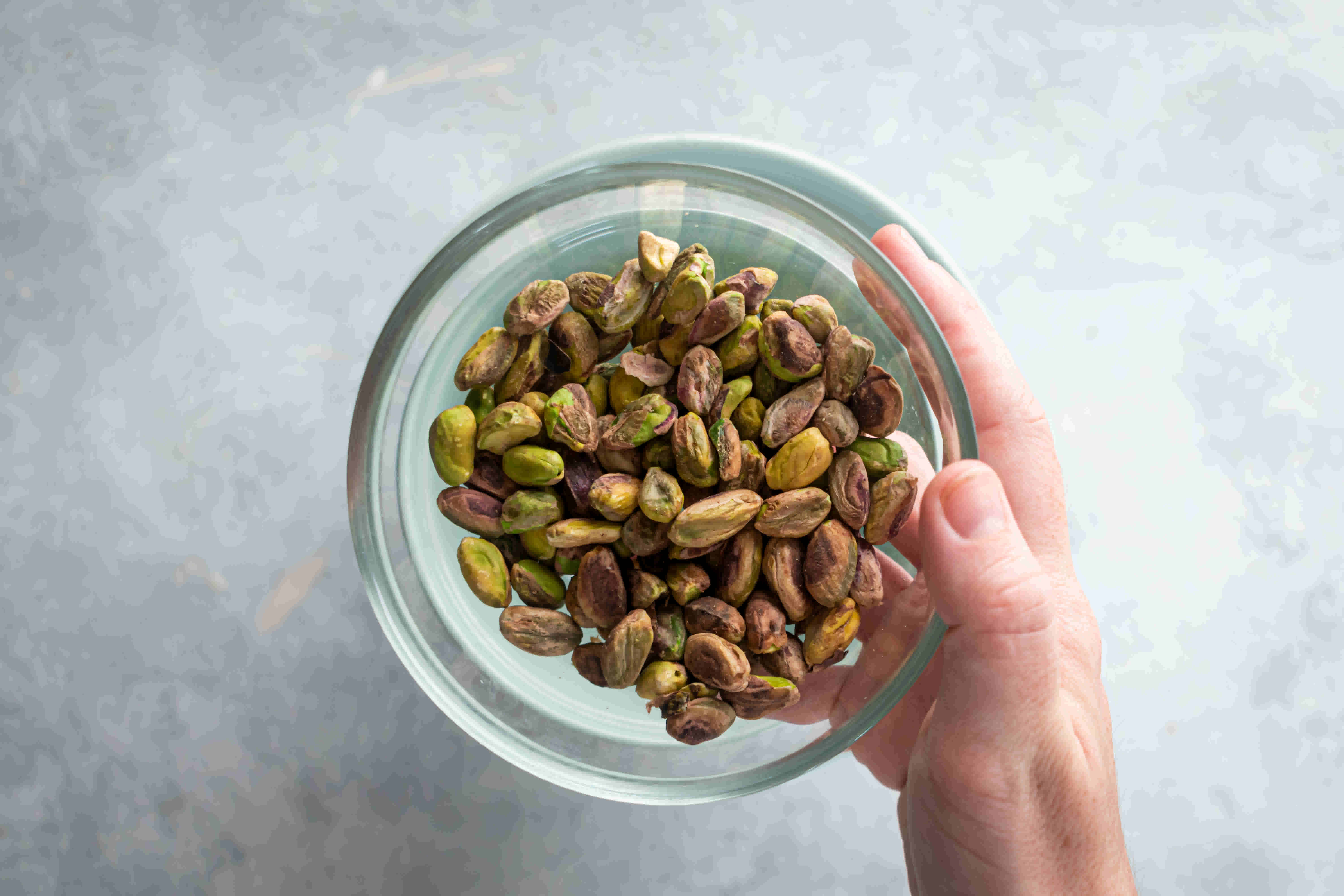 Step 2
Drain and rinse the pistachios. Place the pistachios into a blender with filtered water, matcha and almond extract.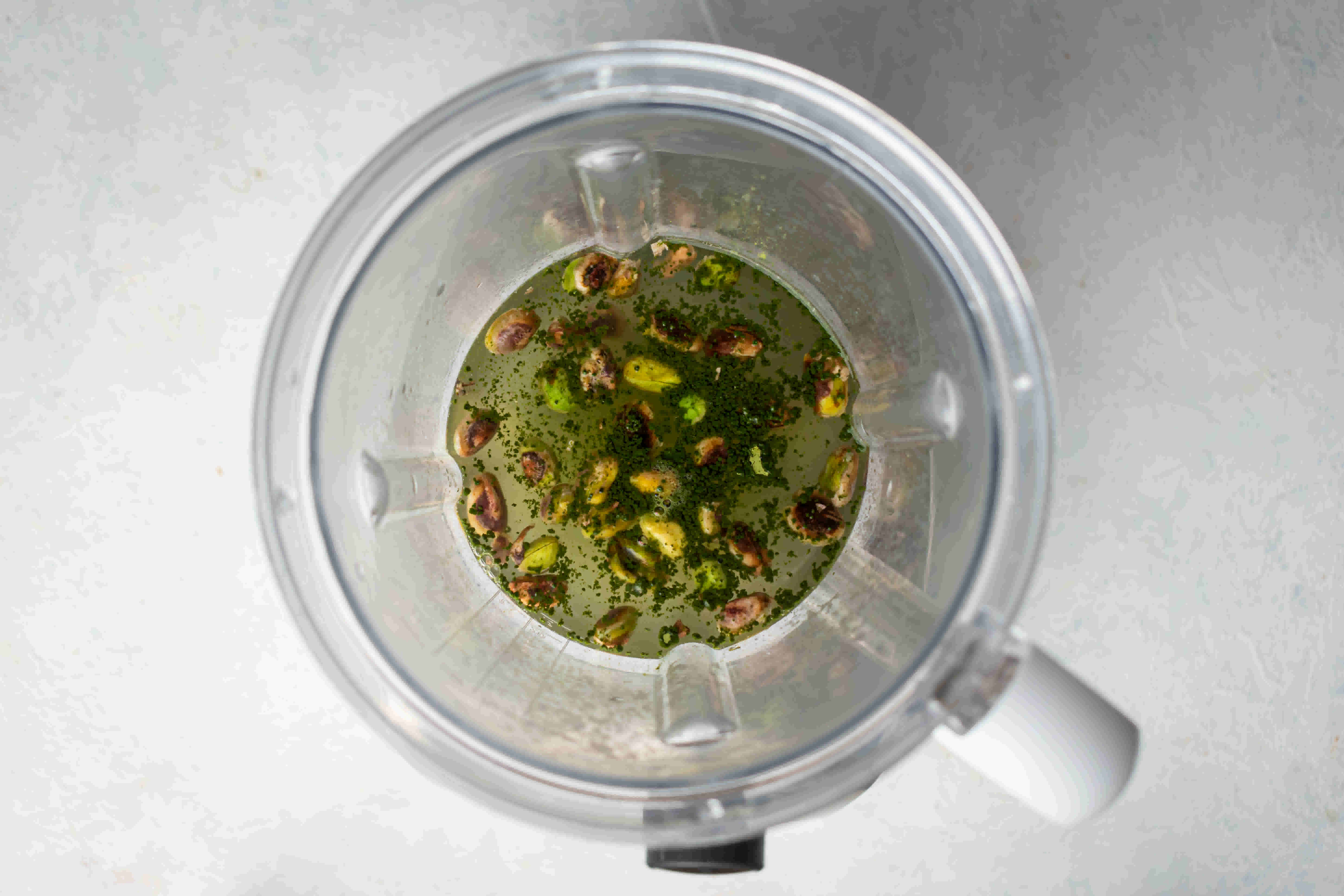 Step 3
Liquify the mixture, adding honey and adjusting the sweetness to taste.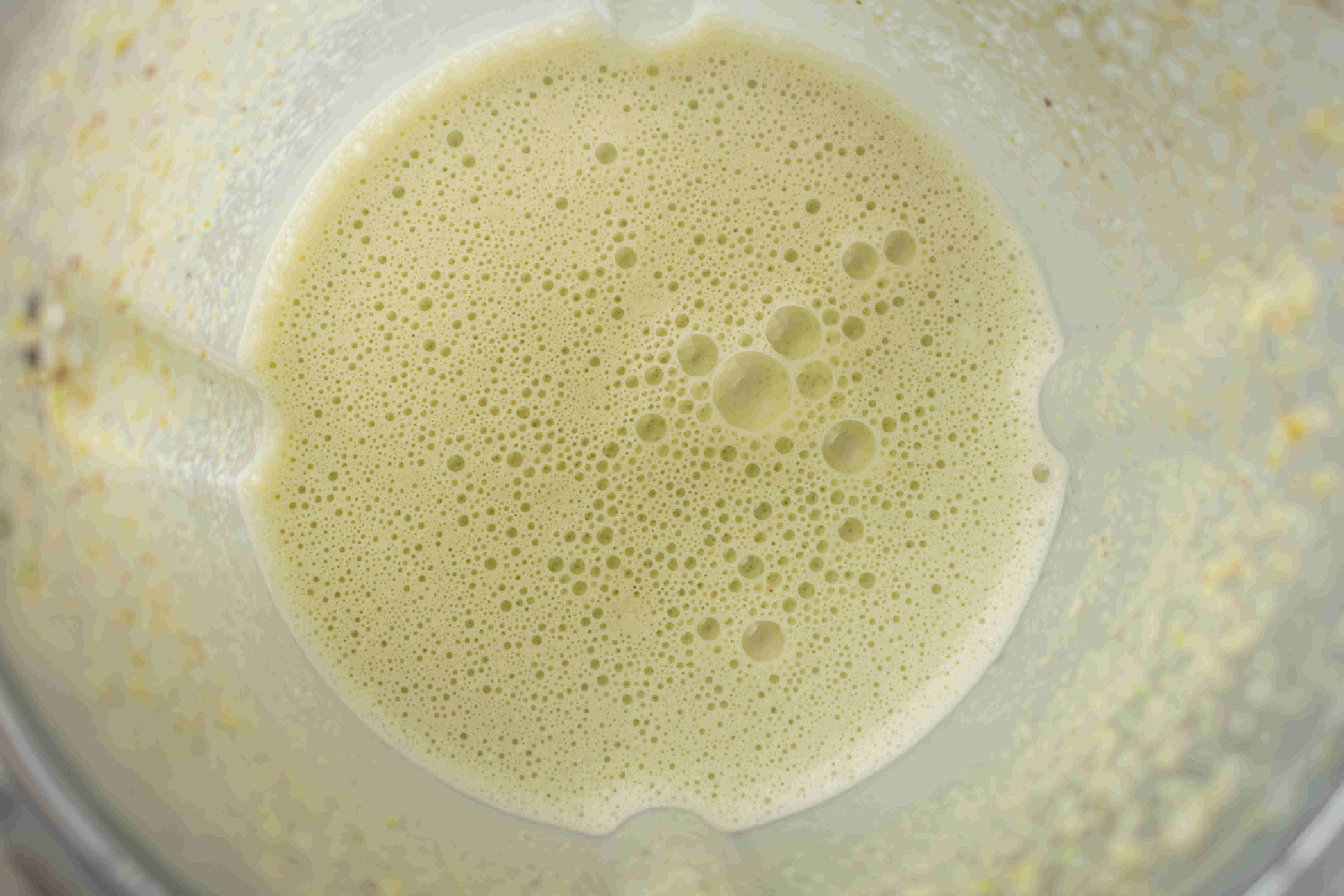 Step 4
Make the pistachio syrup. In a small saucepan, combine filtered water, chopped pistachios and sugar. Bring the heat up to medium-low and whisk until the sugar dissolves.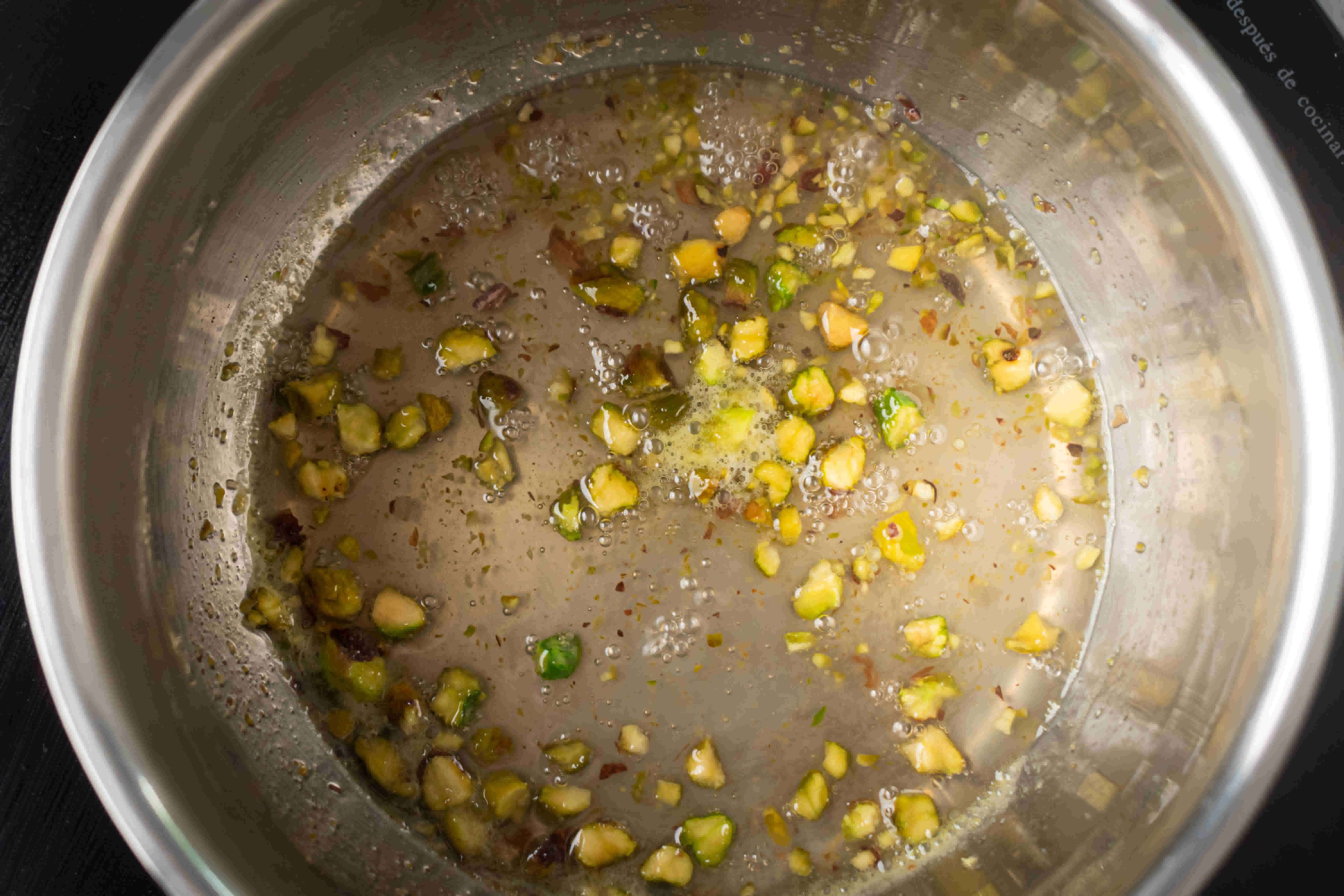 Step 5
Simmer the mixture for 2 minutes or until it just begins to reduce. Strain to remove the pistachios and stir in the almond or vanilla extract. Set aside to cool.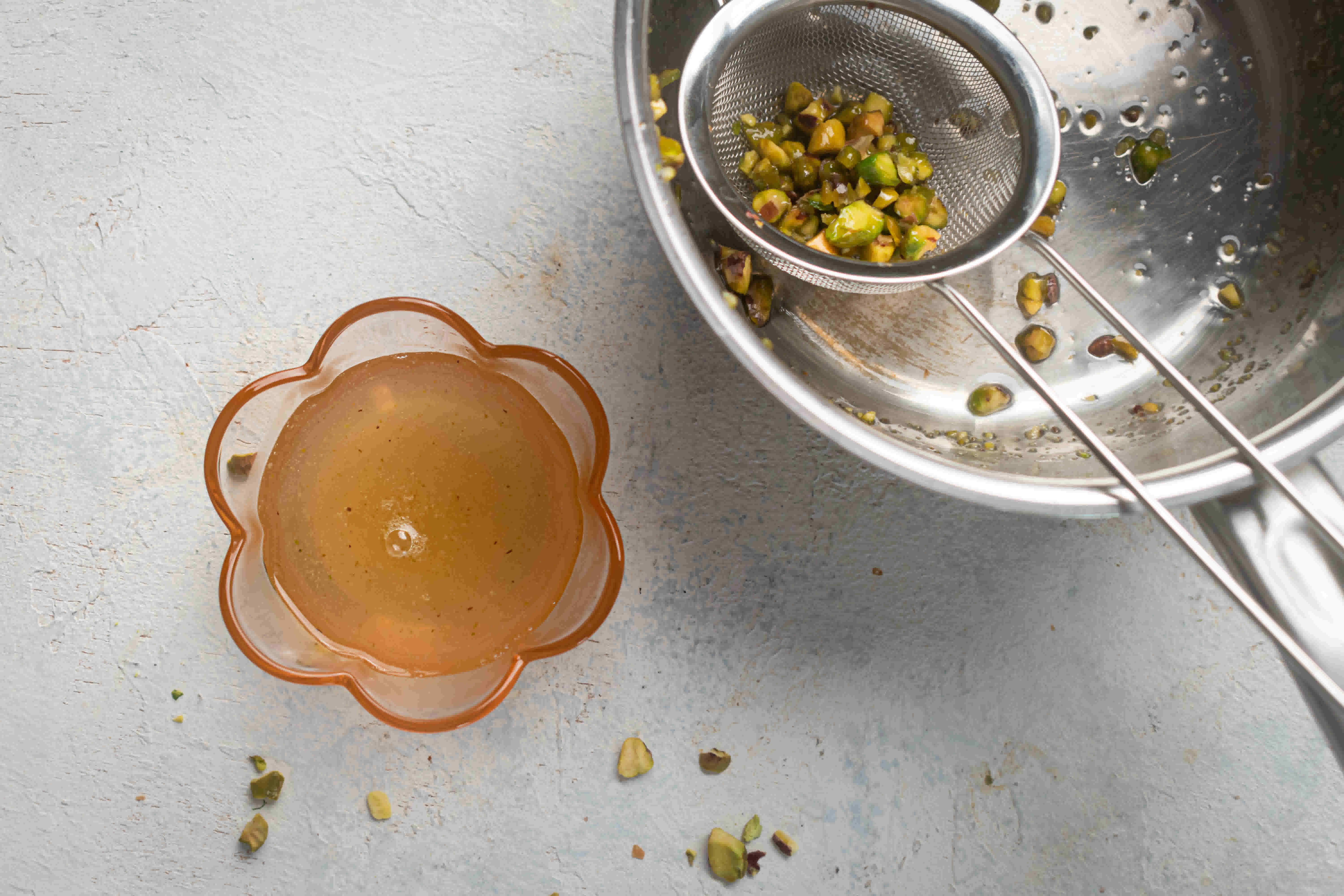 Step 6
Assemble the pistachio latte. Brew two shots of espresso.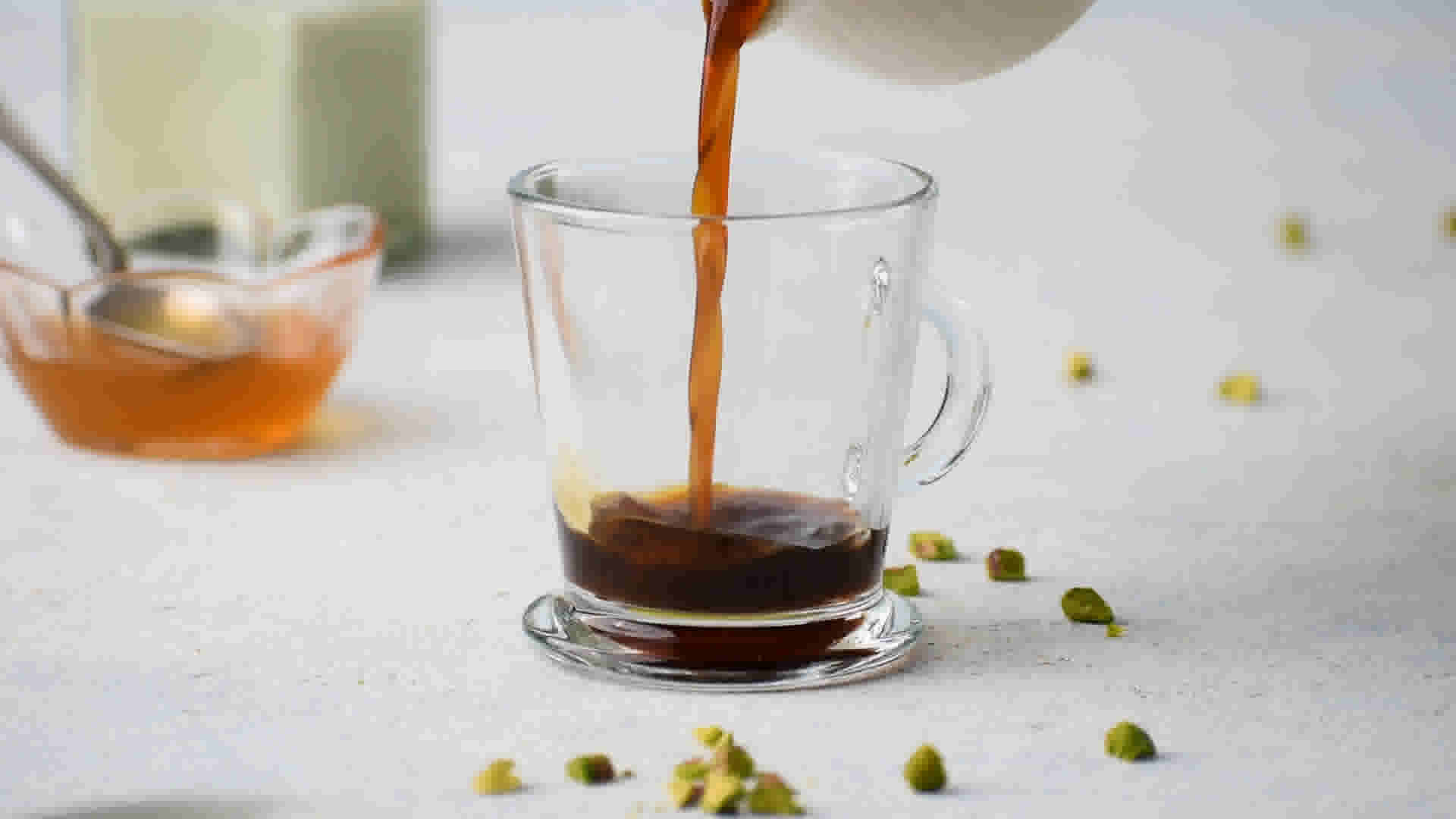 Step 7
Add the pistachio syrup to taste.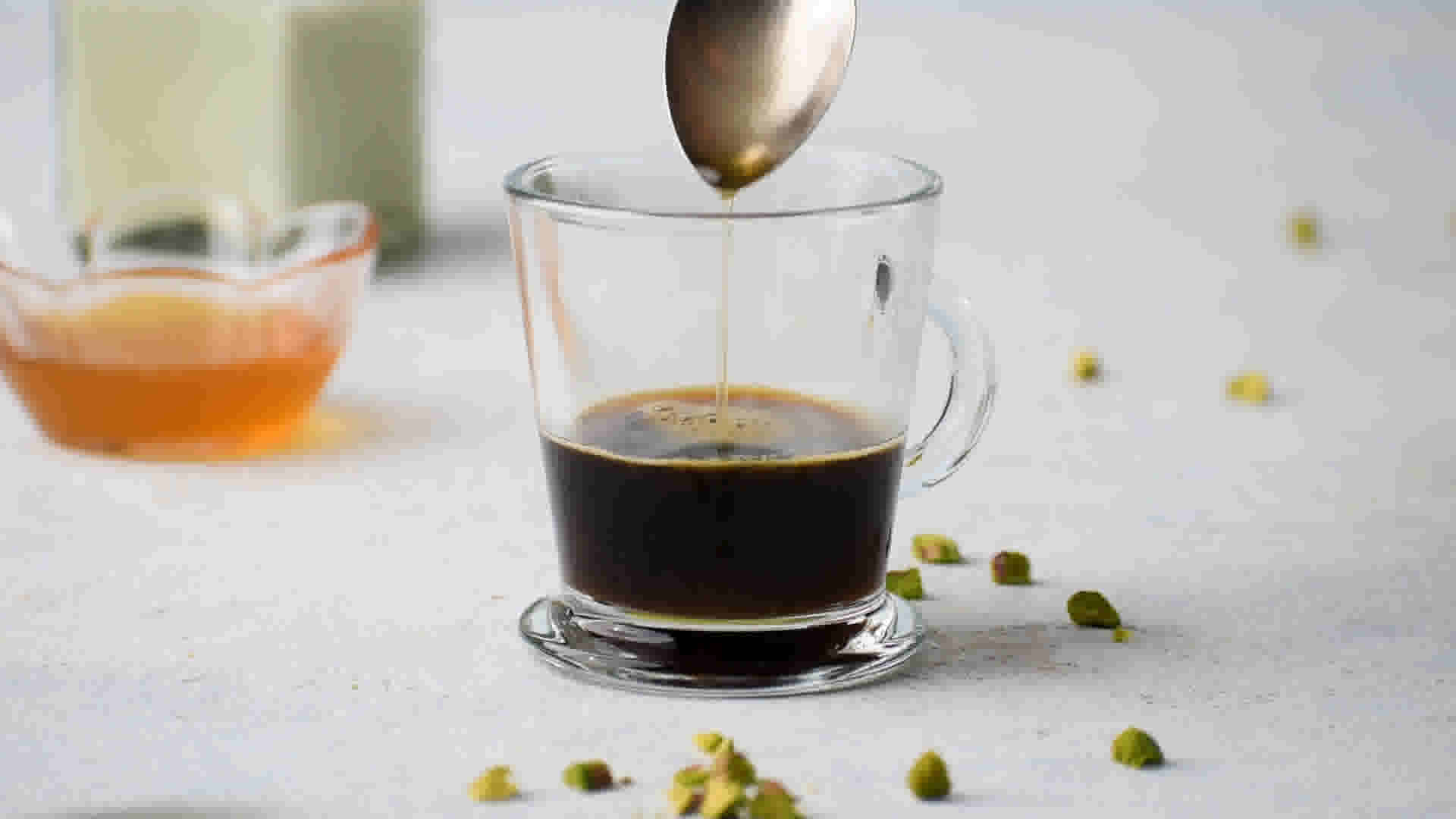 Step 8
Top the latte with six ounces of steamed pistachio milk.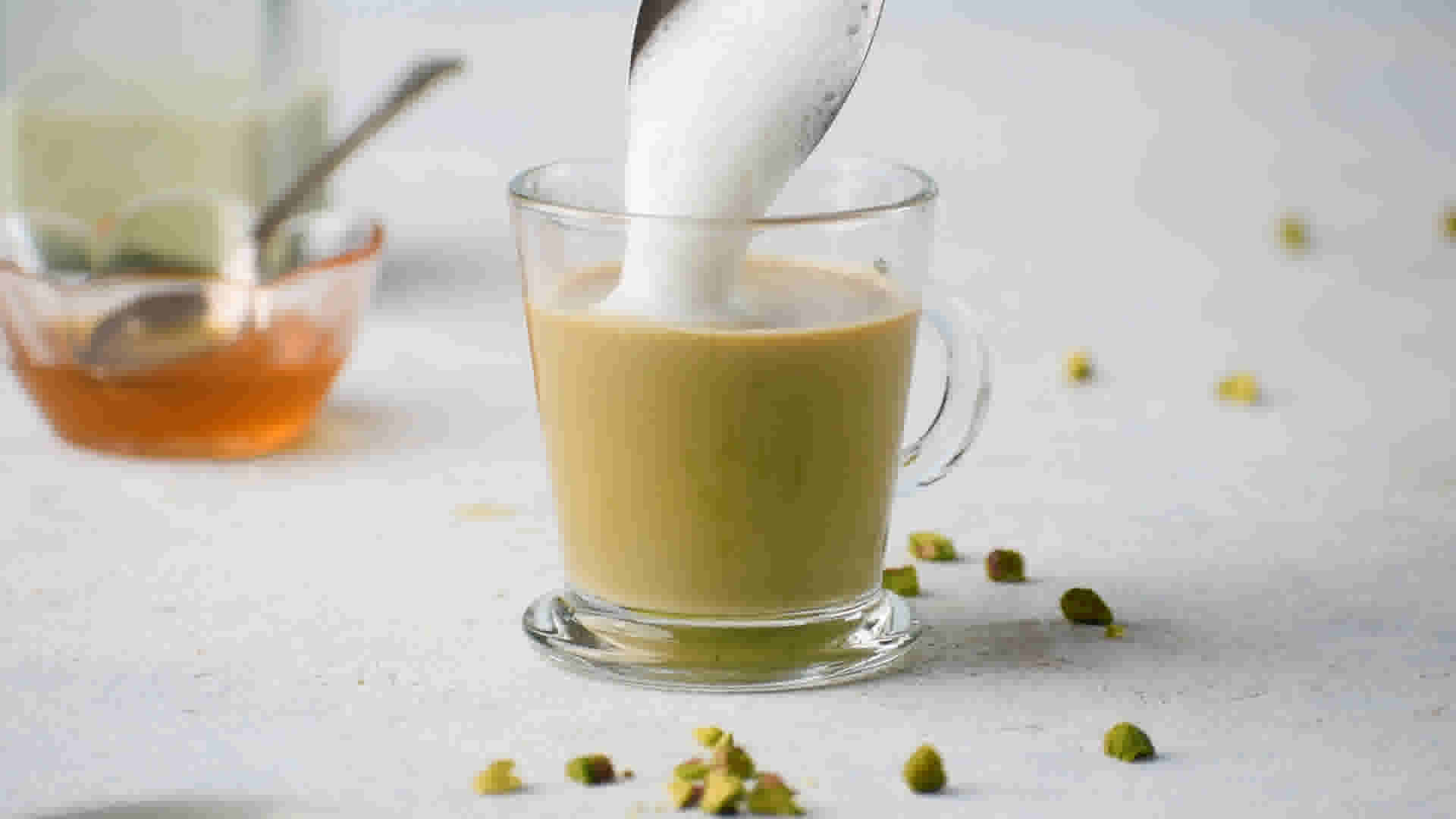 Step 9
Garnish the latte with chopped pistachios and enjoy!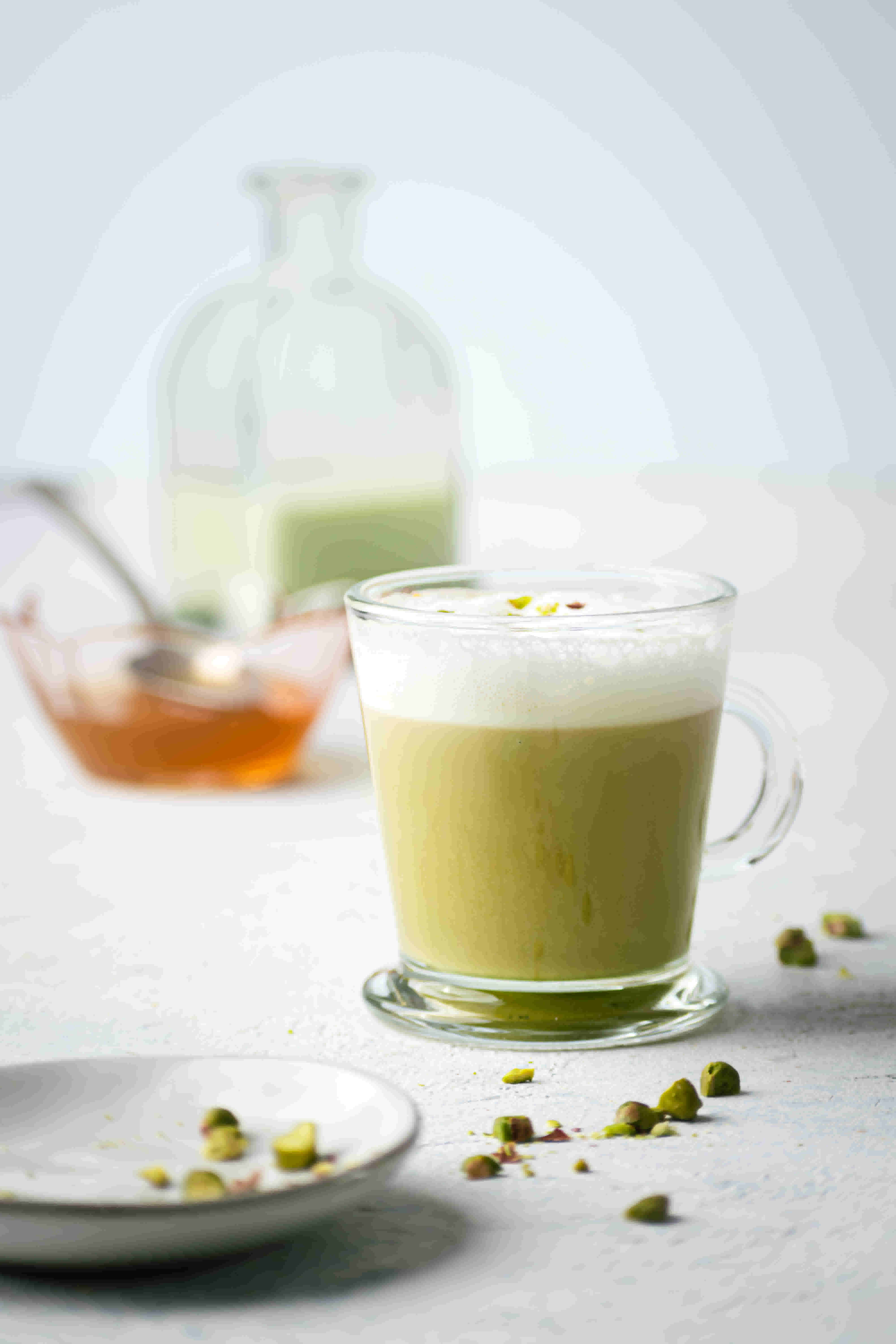 Notes:
Serving option: You can steam another non-dairy milk and layer it for a white froth on top.