76 Best Summer Desserts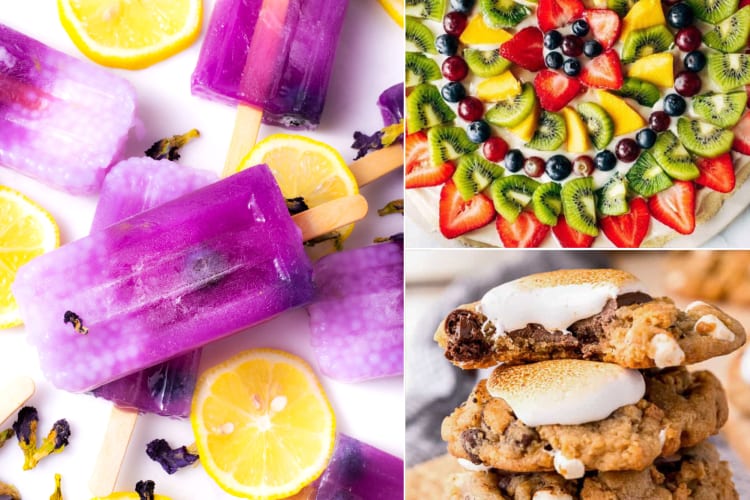 With an abundance of fresh fruit, cool treats and festive creations, summer desserts celebrate the bright colors, vibrant flavors and fun atmosphere of the season. Classic summer desserts conjure happy memories of long days lounging poolside, neighborhood barbecues and starry nights around the campfire with each sugary bite.
What are the best summer desserts? The best summer dessert recipes highlight fresh, seasonal flavors like berries, peaches and cherries. They bring fond recollections of malt shops and ice cream trucks filled with colorful frozen treats. Summer dessert ideas should be easy, refreshing and fun with plenty of options for everyone to enjoy. Here are 76 of our favorite recipes for delicious summer desserts.
Jump to Section
Easy Summer Desserts
1. Smores in the Oven
Don't let rainy days get in the way of enjoying iconic summer desserts. Smores in the Oven brings the campfire classic indoors and ready in a matter of minutes. They're the perfect easy summer desserts for a crowd.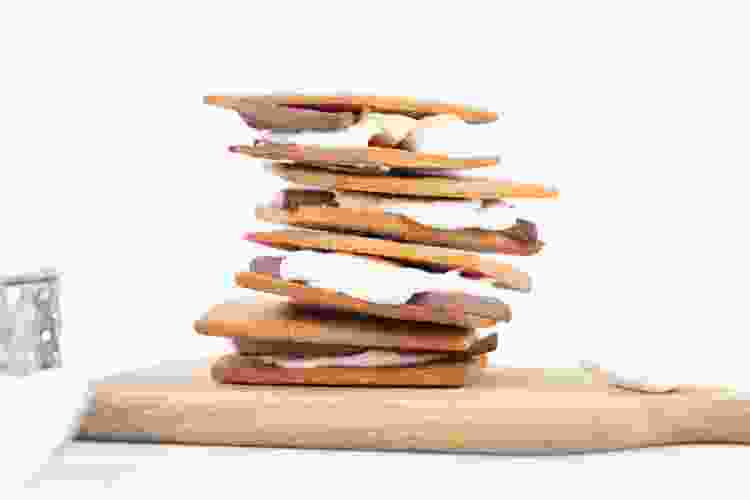 2. Avocado Ice Cream
With just a few ingredients and no fancy equipment needed, you can transform a handful of avocados into a luscious frozen treat. This easy to make Avocado Ice Cream is a sweet, creamy and elevated summer dessert. Tip: Whip it up on National Ice Cream Day to cut some heat on July 17.
3. Chocolate Ganache Tart
Chocolate lovers will adore this elegant Chocolate Ganache Tart. This easy to follow recipe is sure to impress with a buttery homemade crust and silky chocolate filling.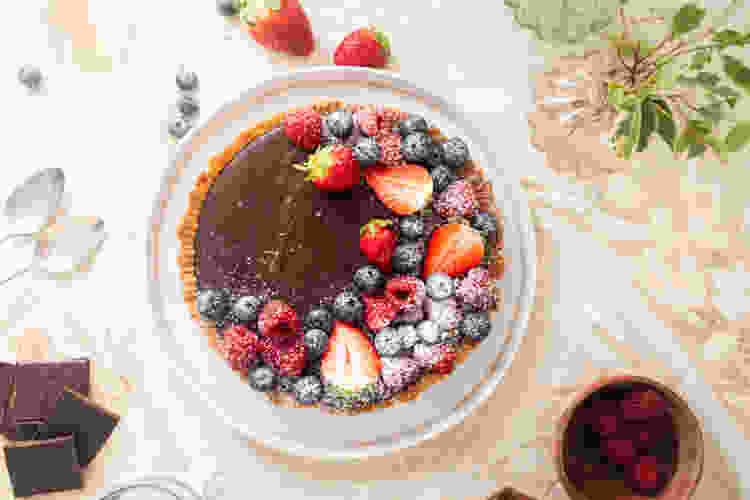 4. Cheesecake Stuffed Strawberries
Cheesecake Stuffed Strawberries are easy no bake summer desserts for a crowd that perfectly balance sweet, seasonal fruit with smooth, tangy filling. This recipe is great to make ahead for a quick after dinner treat or summer celebration.
5. Affogato
With only two ingredients, it doesn't get much easier than Affogato. This classic Italian treat is a delightfully simple way to finish a summer meal.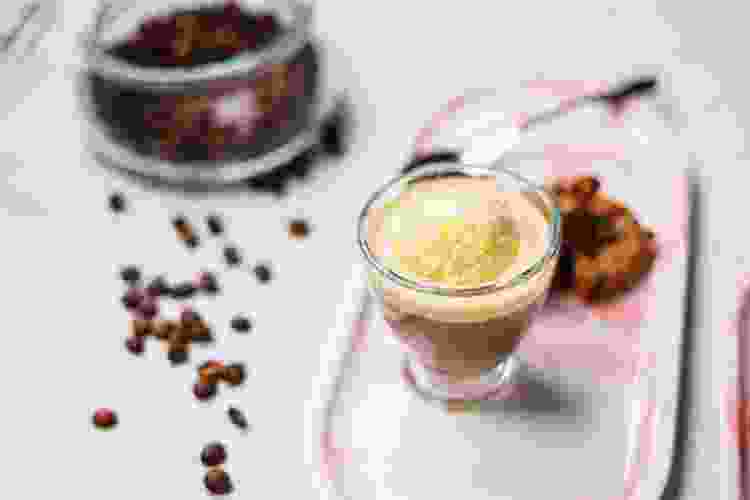 6. Funfetti Dip
Colorful Funfetti Dip makes any occasion feel a little more festive with just a few ingredients and some cute cookies for dipping. This whimsical dip is one of the easiest summer desserts for a sweet snack, poolside treat or summer party.
7. Cookie Dough Bites
These childhood favorite Cookie Dough Bites are made with heat-treated flour and no eggs to create the nostalgic treat. They are also easy on dishes, coming together in one bowl in less than ten minutes.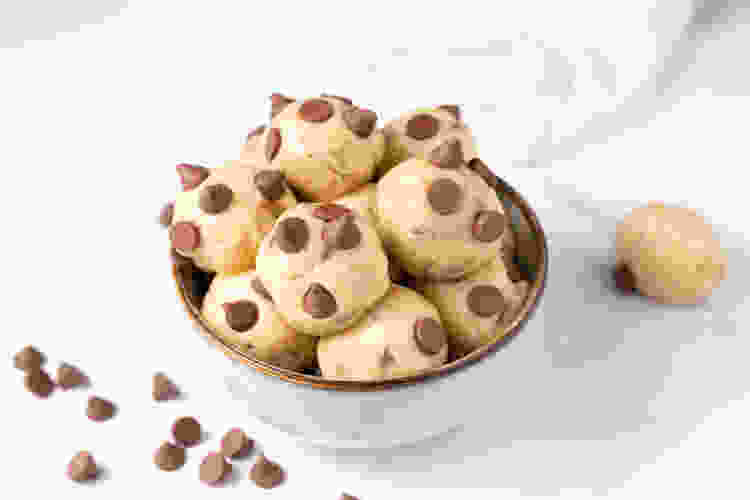 8. Vanilla Mug Cake
When you need a quick way to satisfy a sweet craving, reach for this Vanilla Mug Cake. This microwave cake can be customized with your favorite flavors or add-ins like chocolate chips or fruit preserves and is ready to eat in just three minutes.
9. Blueberry Crepes
Whether a sweet addition to brunch or a delicate seasonal dessert, these Blueberry Crepes make a simple and elegant ending to a summer meal. Topped with luscious blueberry sauce and a dollop of whipped cream, these delicate, buttery crepes make good summer desserts.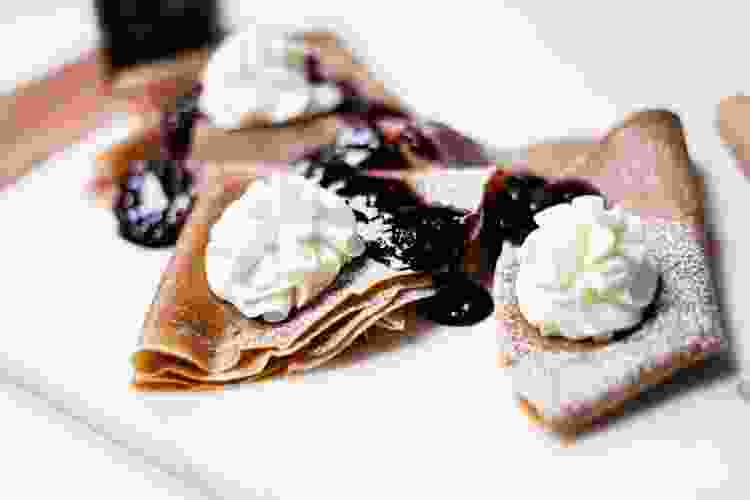 10. Vegan Golden Oreo Pie
This sunny, Vegan Golden Oreo Pie by Glue and Glitter is an easy to make dessert that also happens to be egg and dairy free. This creamy, crunchy pie will hold up well in the fridge for up to about four days, if it lasts that long.
11. Homemade Strawberry Mousse
Welcome the season of fresh summer berries with this Homemade Strawberry Mousse by Spend with Pennies. This light and airy mousse makes easy summer desserts that can be eaten topped with some fresh fruit and whipped cream or popped in the freezer for a delicious frozen treat.
Refreshing Summer Desserts
12. Date Shake
Enjoy a refreshing twist on one of the most classic summer desserts with this creamy Date Shake. Sweet Medjool dates add depth of flavor to the quintessential vanilla milkshake for a cool, summer treat.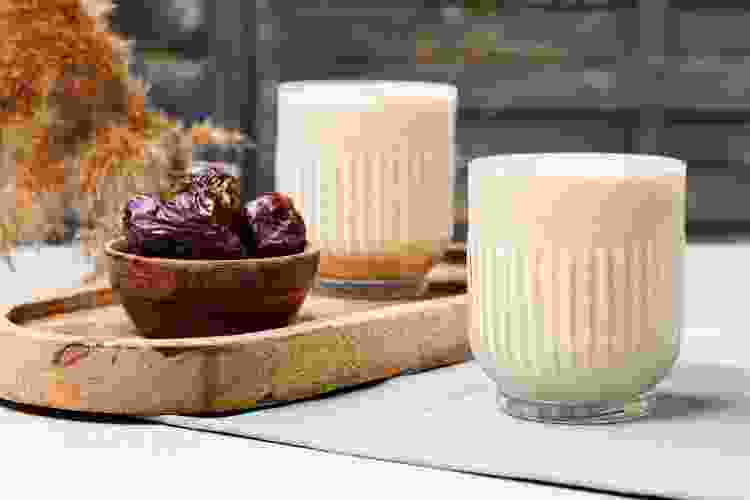 13. Blueberry Ice Cream
Creative home cooks will love cooling down with homemade Blueberry Ice Cream made with seasonal berries. Investing in an ice cream maker is a fun and convenient way to mix and match your favorite flavors into unique frozen treats.
14. Lemon Cheesecake Bars
These cool and creamy Lemon Cheesecake Bars are the color of sunshine and quintessential summer desserts. The perfect blend of sweet and tangy, these refreshing bars are a bright addition to any summer table.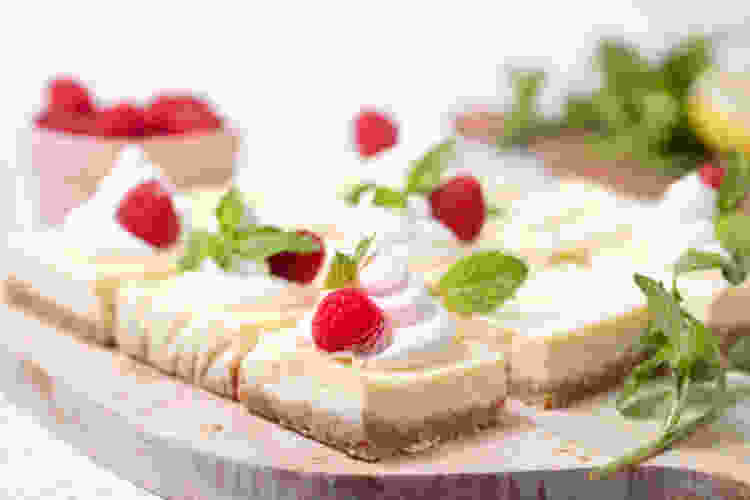 15. German Spaghetti Ice Cream
What is summer without fun, novelty ice cream? German Spaghetti Ice Cream is a whimsical treat fashioned to look like a bowl of spaghetti with red sauce. Vanilla ice cream is pushed through a slotted spoon or potato ricer to create the noodles which are then topped with a bright berry sauce.
16. Lemon Blueberry Boba Popsicles
Lemon Blueberry Boba Popsicles are a frozen summer dream. Playfully sweet and tart with a whimsical purple hue swirled with chewy pearls of tapioca, they are perfect summer party desserts.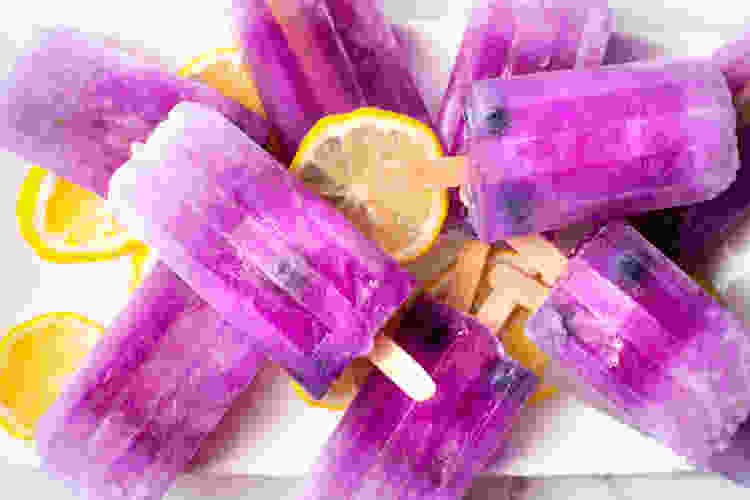 17. Strawberry Milk
Kids and adults alike will love this creamy, pink Strawberry Milk made with real fruit. Fresh strawberries create a luscious syrup for the base of this beautiful summer dessert.
18. Frozen Lemonade
Beat the summer heat with a refreshingly sweet and tart Frozen Lemonade. This recipe levels up from the conventional powdered lemonade with a zesty homemade lemon syrup and a touch of fresh mint.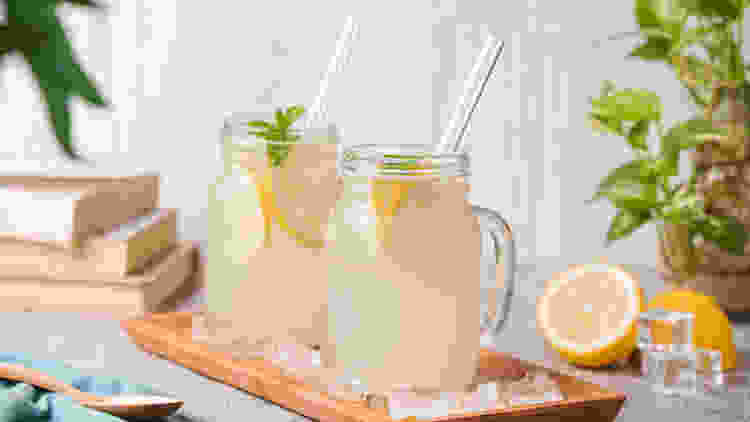 19. Cherry Limeade Pie
This Cherry Limeade Pie by Inside BruCrew Life transforms classic soda shop inspired flavors into a creamy, no bake treat. With its vibrant colors and flavors, this summer dessert brings sunny vibes with every slice.
20. DIY Dole Whip
This recipe for DIY Dole Whip from the company website lets you recreate the beloved frozen treat at home with just a few ingredients. This easy to make, tropical summer dessert is also naturally vegan and gluten-free!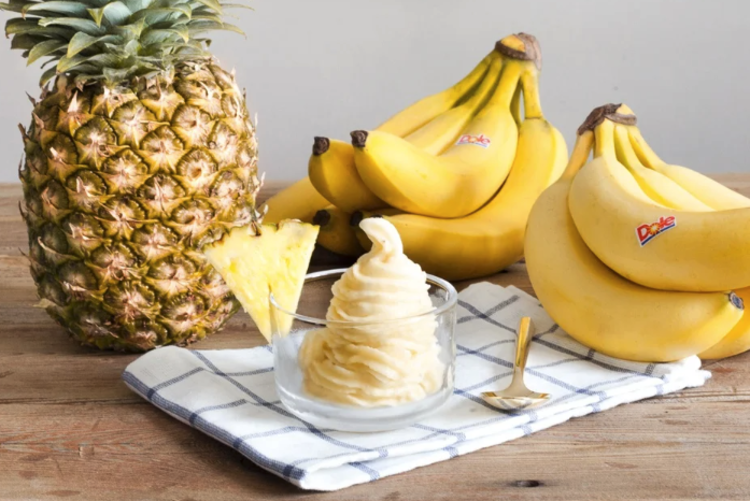 21. Homemade Blackberry Sorbet
Trade the creamy frozen custards for this smooth and refreshing Homemade Blackberry Sorbet by Baking Sense. If you don't want to break out the ice cream machine, you can easily turn this recipe into a granita mix.
22. Watermelon Granitas
Cool off this summer with these three-ingredient Italian-style Watermelon Granitas by Live Eat Learn. These easy refreshing desserts are a simple frozen treat bursting with the bright flavor of fresh, juicy watermelon.
No Bake Summer Desserts
23. Peanut Butter Rice Krispie Treats
Peanut Butter Rice Krispie Treats put a delicious spin on the classic no bake dessert with a generous dollop of smooth peanut butter. Finish these irresistible summer desserts with a drizzle of chocolate and a sprinkle of sea salt for an upgraded version of the iconic treat.
24. Creamy Fruit Salad
Beat the heat with this Indian-inspired summer dessert. Creamy Fruit Salad is a light, easy to make dessert that comes together in one bowl for a quick and refreshing summer treat.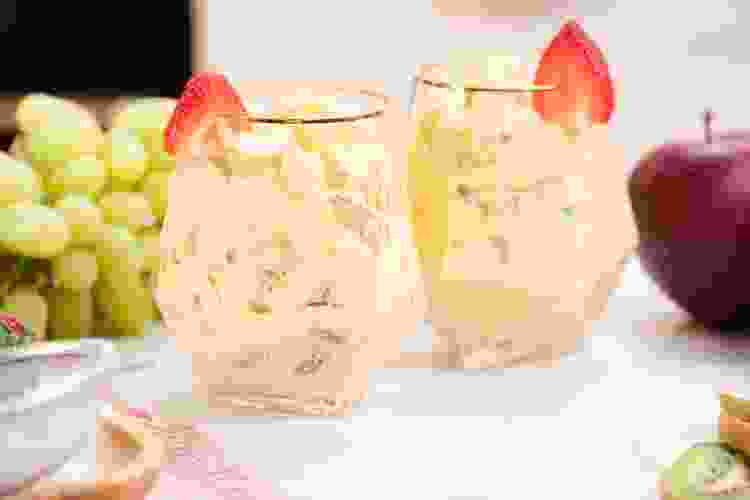 25. Vegan Mug Cake
Satisfy chocolate cravings with a rich, no bake Vegan Mug Cake that is ready in just ninety seconds. You can enjoy this decadent cake in minutes without having to heat up the whole kitchen.
26. Italian Tiramisu
Whip up one of Italy's classic summer desserts without ever turning on an oven. Italian Tiramisu layers rich mascarpone cream with bold, espresso-soaked ladyfingers to create a cool, creamy after dinner delight.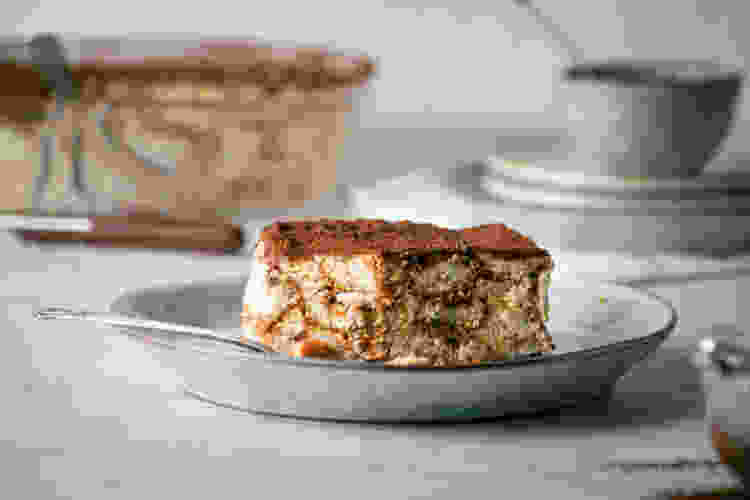 27. Strawberry Ice Cream Sandwich
With the addition of smooth caramel and crunchy pistachios, this Strawberry Ice Cream Sandwich recipe elevates the classic summer dessert with intriguing textures and flavor combinations. There's nothing to cook or heat, so all you have to do is assemble and enjoy!
28. Cinnamon Toast Crunch Ice Cream
A beloved childhood cereal transforms into a scrumptious frozen treat with Cinnamon Toast Crunch Ice Cream. Using the no churn method, you can make delicious, cinnamon swirled ice cream without the need for any special equipment.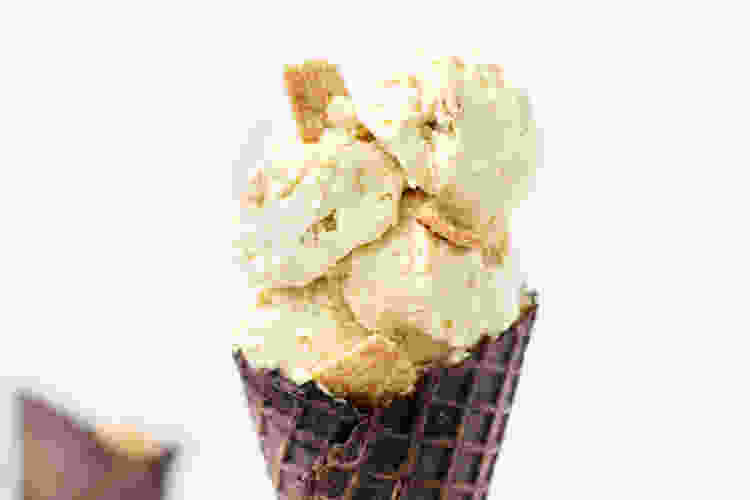 29. Vegan Cookie Dough
Vegan Cookie Dough is a customizable, no bake treat that can accommodate practically any dietary need. Swap out the type of flour, non-dairy milk or fillings for summer desserts that can be made gluten-free, nut-free and vegan.
30. Fried Ice Cream
This fun, Mexican-inspired Fried Ice Cream by Cooking Classy is an easy to make treat with no baking required. Despite its name, these summer desserts are not actually fried, so you don't have to worry about messy oil either!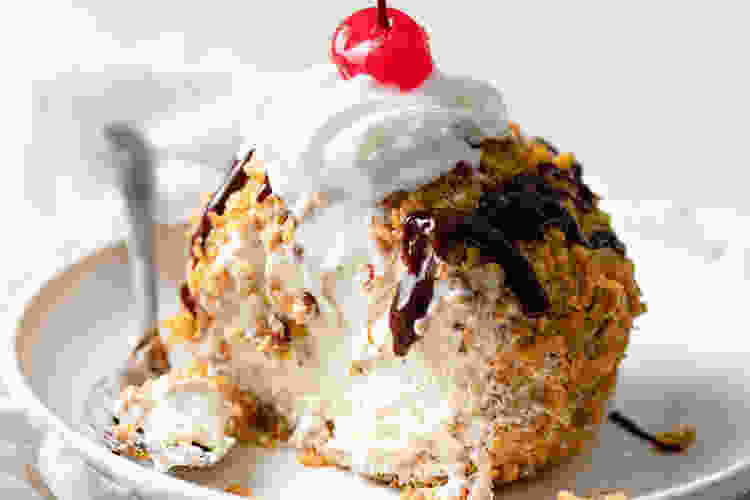 31. Frozen Blueberry Basil Lemonade Mini Pies
It's hard to believe these adorable Frozen Blueberry Basil Lemonade Mini Pies by In Katrina's Kitchen are made without the use of an oven. Convenient, premade pie crusts are filled with a sweet and airy blueberry lemonade filling with a hint of fresh basil for sophisticated, no bake fun summer desserts.
32. Blackberry Milkshake
Give a nod to yesteryear with a colorful, modern twist while sipping on this Blackberry Milkshake by Ahead of Thyme. This quick summer dessert is an easy way to beat the heat with just a blender and your favorite ingredients.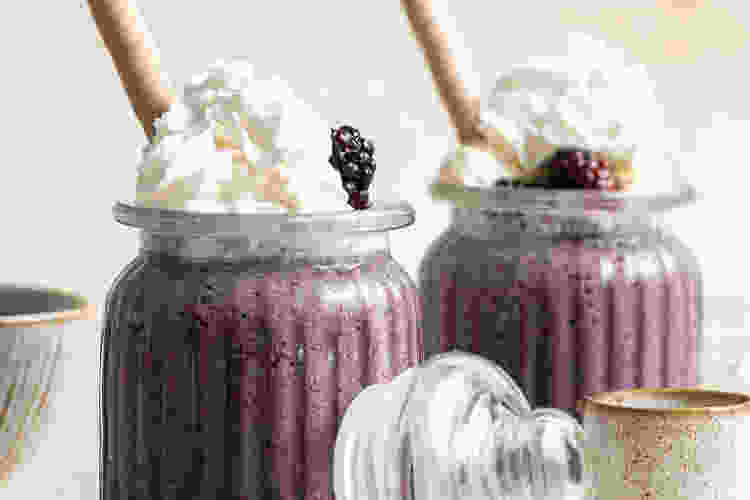 Summer Desserts for a Crowd
33. Cherry Cobbler
This cozy Cherry Cobbler highlights cherries at their peak with a crunchy almond biscuit topping. Made in a sheet pan, this summer dessert is easy to self-serve and make in large batches.
34. Churro Cheesecake
Combine two crowd favorite summer desserts to make a decadent Churro Cheesecake. Creamy cheesecake is sandwiched between layers of buttery pastry coated in cinnamon and sugar to create this unique, hybrid treat.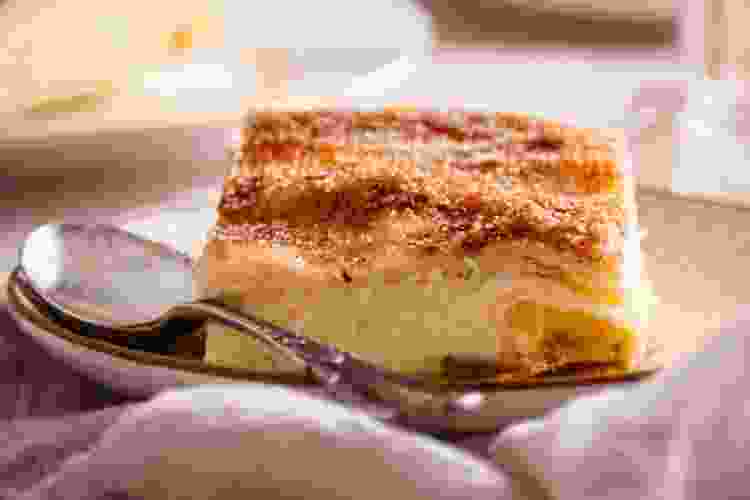 35. Oreo Cupcakes
When it comes to pleasing a crowd, you can never go wrong with Oreo Cupcakes. Soft buttermilk cupcakes are swirled with Oreo pieces and topped with cookies and cream frosting. What's not to love?
36. Red Velvet Cupcakes
With their tangy frosting and fluffy cakes with a hint of chocolate, these Red Velvet Cupcakes are a crowd-pleaser at any time of year. Their bold red color makes them an ideal addition to patriotic, summer celebrations.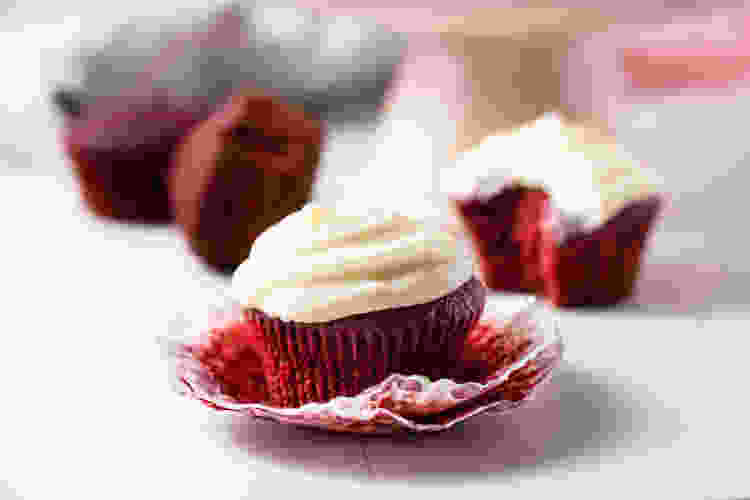 37. Strawberry Donuts
Whether enjoyed along with a sunny brunch or as tasty summer desserts, Strawberry Donuts are sure to please any crowd. With the help of a donut baking pan, you can prepare dozens of these strawberry glazed delights with ease.
38. Peach Cobbler Pound Cake
Showcase fresh summer peaches at their finest with this buttery Peach Cobbler Pound Cake. Easy to slice and serve to satisfy a crowd, this summer dessert is simply delicious on its own or with a scoop of ice cream.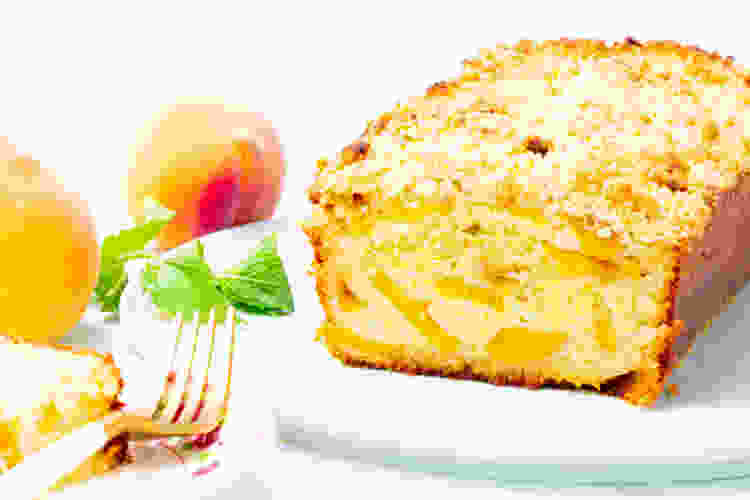 39. Strawberry Crunch Cake
This beautiful Strawberry Crunch Cake draws inspiration from a classic frozen treat and will quickly steal the show at any party or gathering. With its fresh strawberry flavor and crunchy coating, this cake is sure to impress any crowd.
40. Raspberry Brownies
Elevate the average brownie with a smooth layer of vanilla cream and bright seasonal berries. Perfect for picnics and warm weather gatherings, these Raspberry Brownies add a touch of summer to the classic dessert.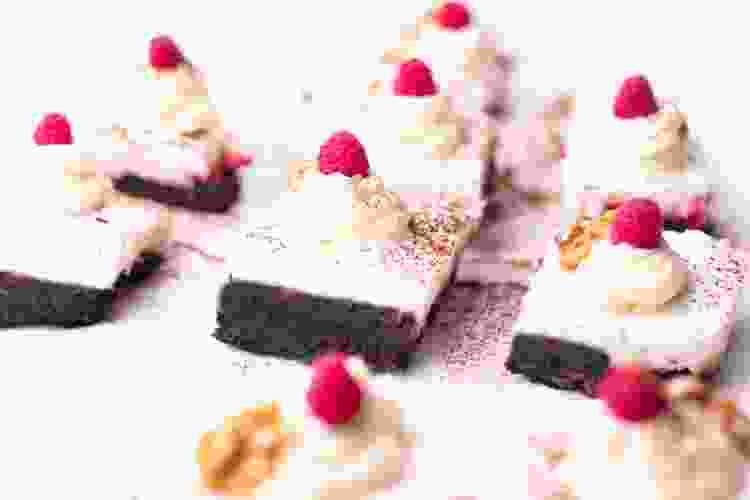 41. Strawberry Cheesecake Trifle
The Strawberry Cheesecake Trifle by Inside BruCrew Life is an impressive summer dessert that will easily feed a crowd. Layers of strawberry cake, key lime cheesecake and fresh berries create a colorful centerpiece for your next summer gathering.
42. Glazed Coconut Lime Cookies
For a vibrant, crowd-pleasing summer dessert, try these tangy Glazed Coconut Lime Cookies by Sally's Baking Addiction. These soft cookies get their signature flavor and texture from plenty of sweetened shredded coconut with a burst of fresh lime zest.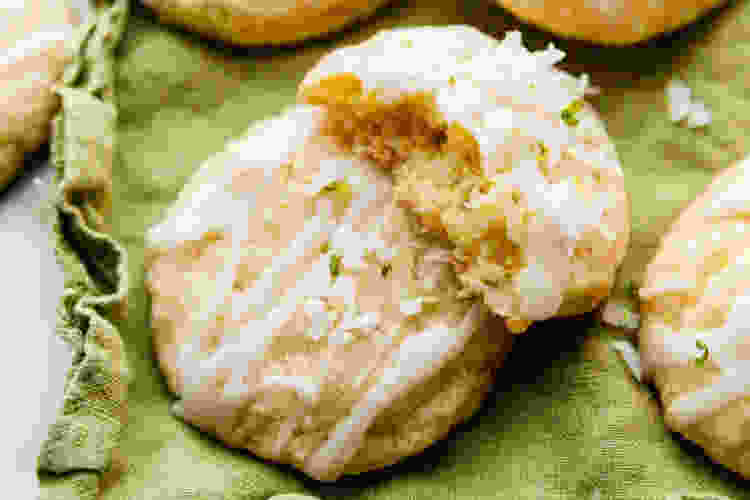 43. Key Lime Pie Bars
Bars and tray bakes are great summer desserts for feeding a crowd and these Key Lime Pie Bars by Little Spice Jar are bursting with zesty summertime flavors. The buttery, nutty crust perfectly balances the layer of bright, creamy citrus.
44. Easy Homemade Churros
Crunchy on the outside, soft in the middle and coated in cinnamon-sugar, these Easy Homemade Churros by Natasha's Kitchen are surprisingly simple to make summer desserts. This recipe for the classic Mexican dessert makes twenty or more churros to feed a hungry crowd.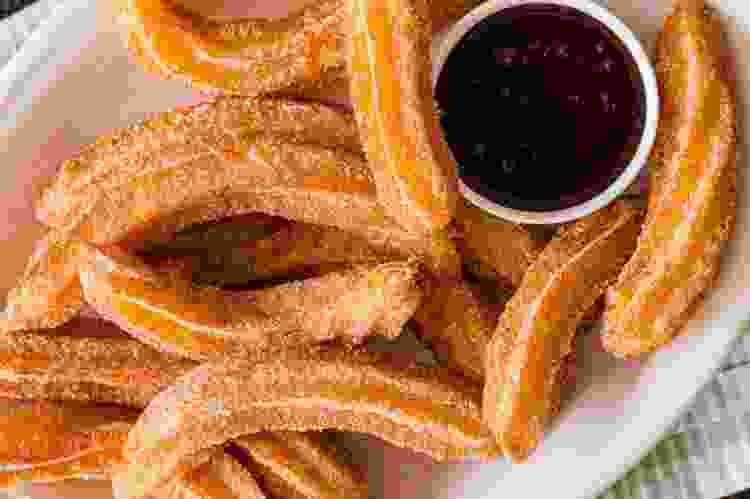 45. Banana Pudding
Feeding a hungry crowd is simple with this classic Banana Pudding recipe by Ahead of Thyme. Serve in individual cups for an easy, handheld treat at your next gathering or layer it into a large, clear bowl for a beautiful, scoopable dessert.
46. Strawberry Rhubarb Crumb Bars
These lightly sweet and nutty Strawberry Rhubarb Bars by Sally's Baking Addiction showcase one of nature's favorite pairs of the season. The jammy fruit filling is topped with a crisp oat crumble for a delightful contrast of textures.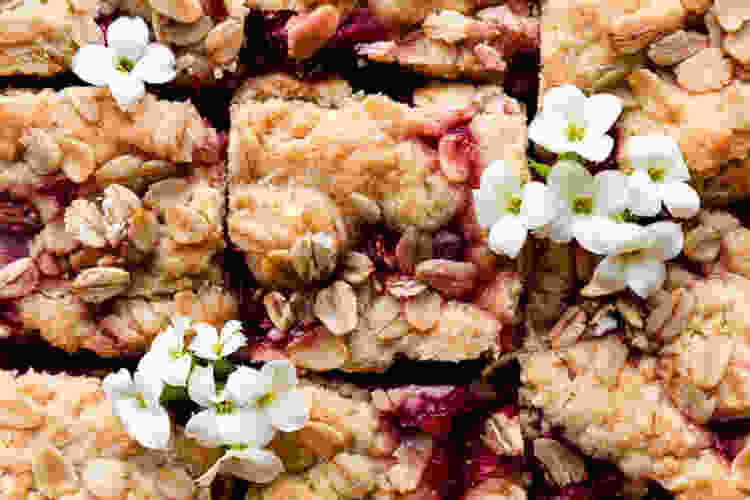 47. S'mores Cookies
These S'mores Cookies by Spend with Pennies bring the iconic flavors of the campfire classic into cookie form for a crowd-pleasing summer dessert. You will be glad how quickly these delicious treats come together as your happy campers will be asking for more and more.
Healthy Summer Desserts
48. Red White and Blue Popsicles
These Red White and Blue Popsicles are packed with seasonal fruit and tangy Greek yogurt to create fun and festive summer desserts. With no refined sugar added, these colorful pops are a lightened up refreshing desserts the whole family will love.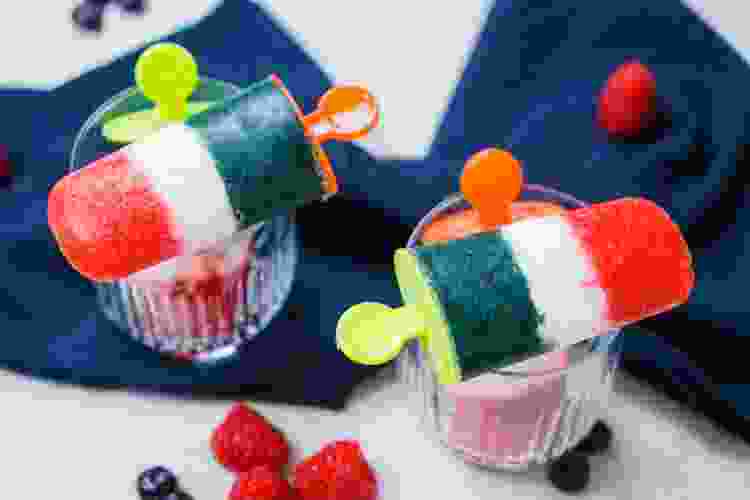 49. Rainbow Popsicles
Bright and cheery Rainbow Popsicles are cool summer desserts bursting with fresh, seasonal fruit with no added sugar. From tropical mango and kiwi to bright berries and banana, choose your favorite fruits to create layers of color in these delicious frozen treats.
50. Chickpea Cookie Dough
A childhood favorite gets a healthy twist with this Chickpea Cookie Dough. Fuel your sunny adventures with these high protein summer desserts that are low in saturated fat and provide plenty of energy for your favorite warm weather activities.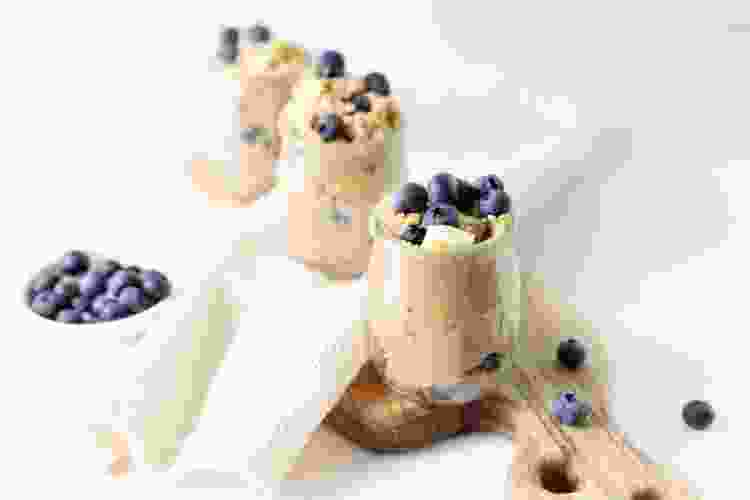 51. Brown Sugar Grilled Peaches
These simple Brown Sugar Grilled Peaches by Spend with Pennies are easy summer desserts for a BBQ. Highlighting the natural sweetness of the summer fruit at its peak with just a hint of a smoky kiss from the grill, serve them warm with a scoop of ice cream and a sprinkle of nuts for an easy, healthy summer dessert.
52. Fruit Pizza
This show-stopping Fruit Pizza by Pinch of Yum is a vibrant dessert with a soft cookie base and loads of fresh fruit. With just enough cream cheese frosting to satisfy that sweet tooth, this healthy summer dessert highlights fresh, colorful fruit at its peak.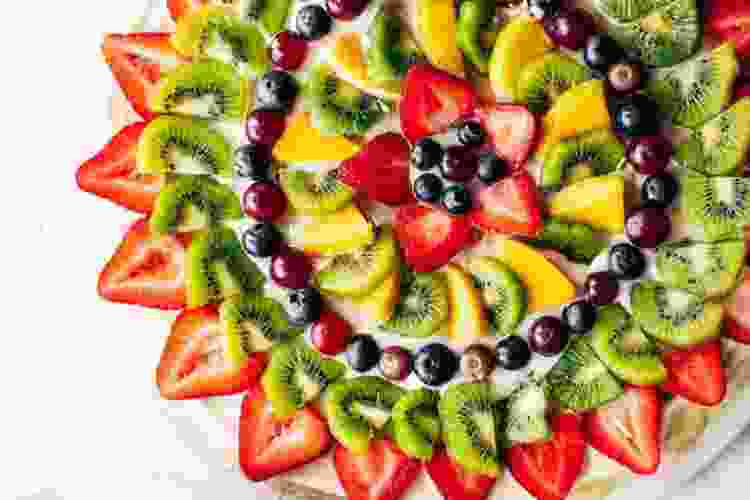 53. Trail Mix Chocolate Nut Clusters
These Trail Mix Chocolate Nut Clusters by Flavour & Savour are quick, heart-healthy summer desserts that are easy to customize with your favorite dried fruits and nuts. The finishing touch of sea salt highlights the rich dark chocolate for a sweet and salty summer treat.
54. Healthy Frozen Yogurt Bark
Combine seasonal berries with vanilla yogurt to create quick, simple, refreshing summer desserts. Healthy Frozen Yogurt Bark by the Edgy Veg mixes up a few simple ingredients for a refreshing summer treat.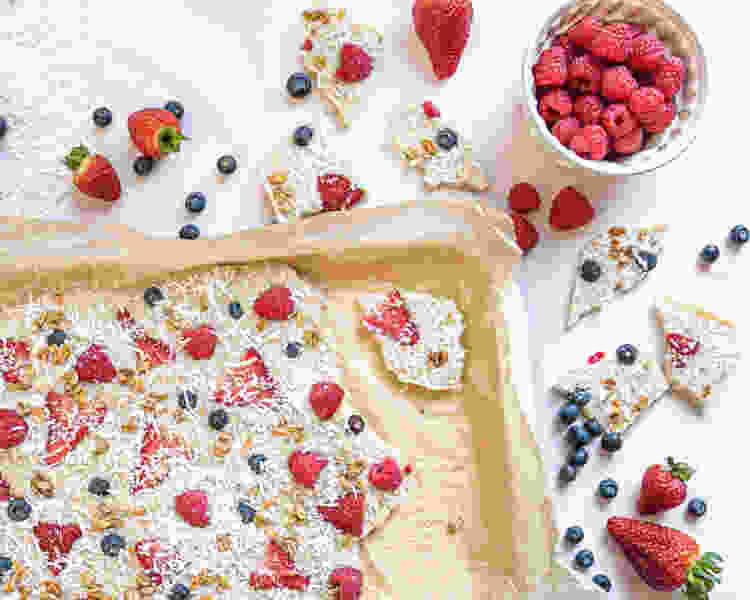 55. Banana Split Bites
These Banana Split Bites by Momables put a healthy spin on an iconic summer dessert. With juicy fresh fruit, dark chocolate and crunchy peanuts, you get all of the classic flavors of a banana split in one delicious bite.
56. Double Chocolate Zucchini Bread
The Double Chocolate Zucchini Bread by Sally's Baking Addiction makes getting your daily dose of vegetables a little bit easier. This chocolatey summer dessert is made with a heaping helping of shredded zucchini along with tangy Greek yogurt to up the nutrition level of this tasty loaf.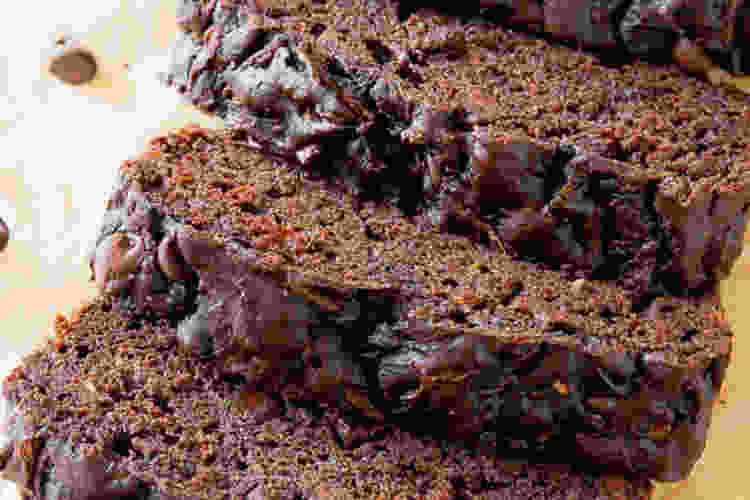 Gluten Free Summer Desserts
57. Fried Banana
For a tropical twist on summer desserts, try making Fried Banana. Paired with cool, coconut ice cream, this warm, crunchy, gluten-free treat becomes a delightful contrast of temperatures, flavors and textures.
58. Strawberry Mochi
Strawberry Mochi is a fun summer dessert that showcases fresh strawberries wrapped in layers of sweet red bean paste and soft mochi. This Japanese-inspired summer treat is refreshing, unique and naturally gluten free.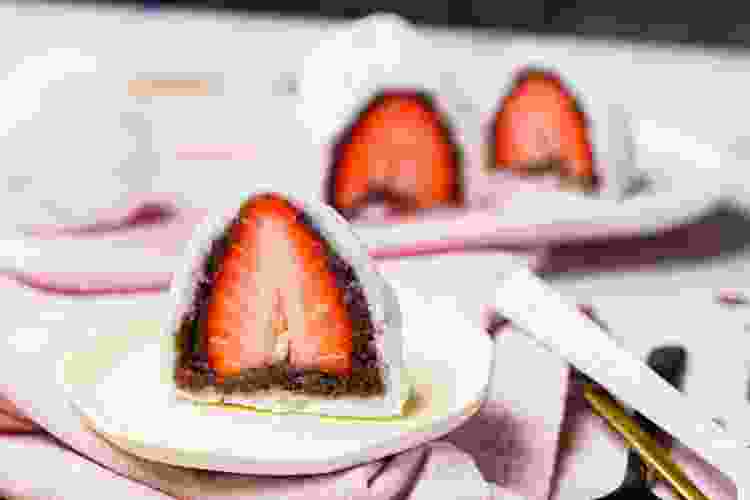 59. Candied Strawberries
Inspired by a popular Chinese street snack, these crunchy Candied Strawberries are delicious on their own or as beautiful toppers for cupcakes and other summer desserts. Fresh, juicy strawberries are coated in a shimmering sugar glaze for a simple, gluten-free summer treat.
60. Pink Velvet Macchiato
Transform the flavors of an iconic red velvet cake into sippable summer desserts. With tangy cream cheese, cocoa and a kick of espresso, this iced Pink Velvet Macchiato is a colorful, gluten-free, coffee concoction ideal for enjoying on a hot, summer afternoon.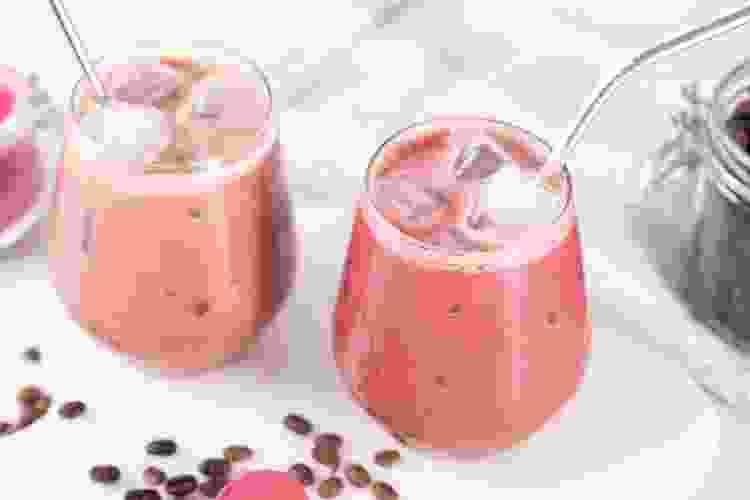 61. Boba Latte
Whip up this quick Boba Latte for a refreshingly sweet, gluten-free beverage perfect for hot, summer days. Become your own barista with an easy simple syrup and a package of tapioca pearls to elevate your classic iced latte.
62. Avocado Brownies
Fudgy Avocado Brownies showcase the versatility of the beloved fruit in this decadent summer dessert. The decadent gluten-free recipe results in a rich and deeply satisfying chocolate treat.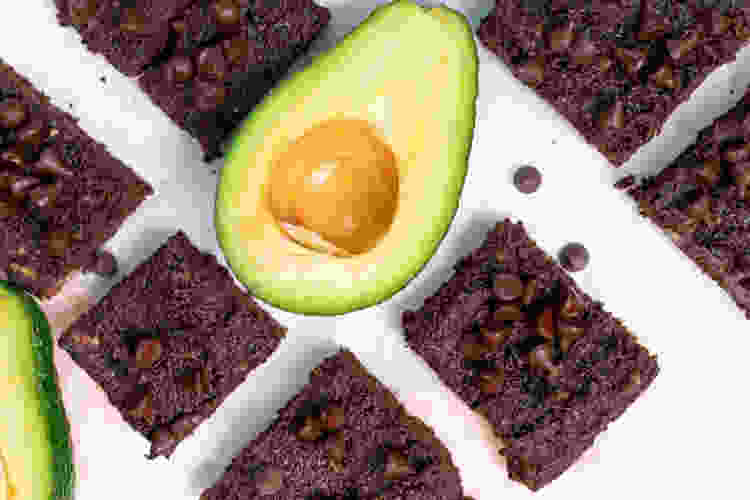 63. Gluten-Free Lemon Drizzle Cake
This light and fluffy Gluten-Free Lemon Drizzle Cake by Clean Eating Kitchen is a sweet summer dessert with plenty of bright citrus flavor. The sugary glaze perfectly balances the ample lemon juice and zest of the cake.
64. Pavlova
This popular Australian dessert is naturally gluten free and endlessly customizable. The Pavlova from Sally's Baking Addiction is perfectly crisp around the edges with a marshmallowy center topped with zesty lemon curd and piles of fresh, seasonal berries.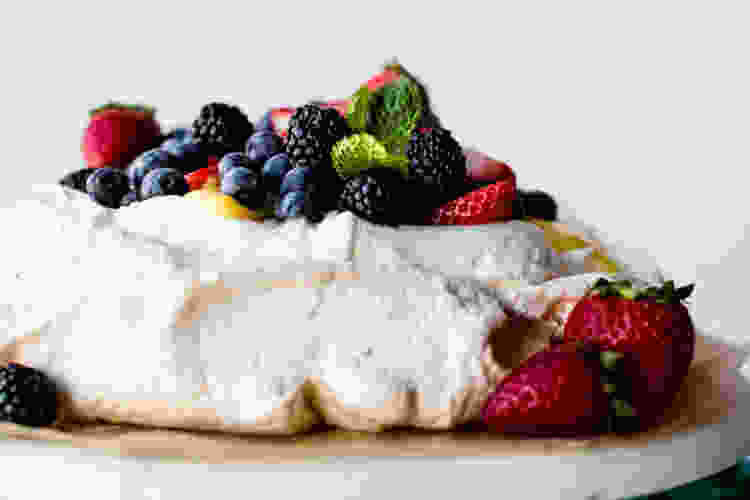 65. Gluten Free Lemon Bars
These Gluten Free Lemon Bars by Iowa Girl Eats taste like pure sunshine. These bright bars pack a hefty citrus punch in a sweet and tangy lemon filling with a buttery, gluten free shortbread crust for a classic taste of summer.
Summer Barbecue Desserts
66. Cookie Ice Cream Sandwich
Become the life of the party when you unveil these nostalgic summer desserts. The easy to make Cookie Ice Cream Sandwich is a classic, handheld treat that is perfect for a summer party.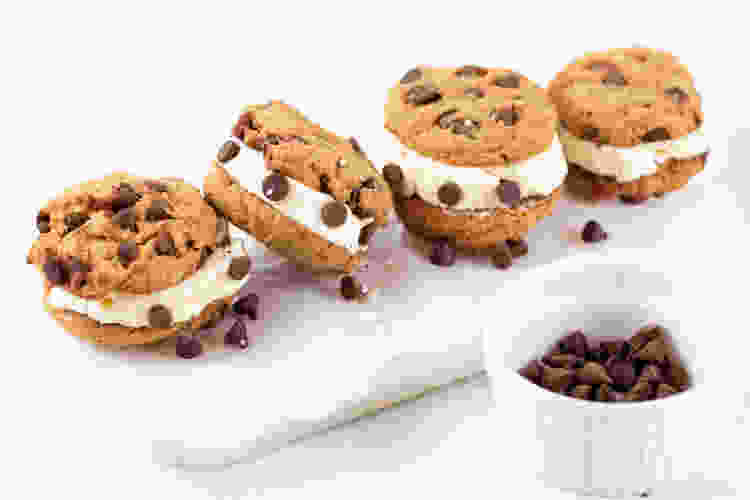 67. Oreo Cheesecake Bites
These miniature Oreo Cheesecake Bites are easy, grab and go summer desserts that will look great at any summer barbecue. Tangy cheesecake swirled with Oreo crumbs and finished with chocolate sprinkles? Yes, please!
68. Strawberry Shortcake Cupcakes
Capture the flavors of summer in these Strawberry Shortcake Cupcakes. This reinterpretation of an iconic summer dessert is sure to delight everyone at the party.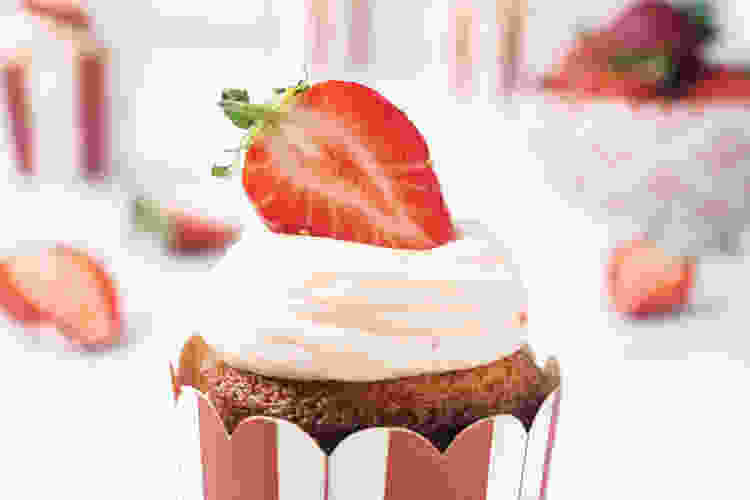 69. Banana Pudding Brownies
Can't decide which dessert to bring to the party? Pair two crowd-pleasing favorites into one luscious treat with Banana Pudding Brownies. Fudgy, walnut-studded brownies are topped with a creamy pudding, fresh bananas and crunchy vanilla wafers for a perfect match-up of two beloved summer desserts.
70. Peach Cobbler Cheesecake
Peach Cobbler Cheesecake packs two incredible summer desserts into one delicious bite. Smooth and creamy cheesecake is packed with juicy peach topping with a hint of rum for the grown-up summer barbecue dessert of your dreams.
71. Flower Cupcakes
Add a bright touch of summer to your gathering with these adorable Flower Cupcakes. The cupcakes are topped with colorful, blooming marshmallow flowers that are surprisingly easy to make.
72. Lemon Blueberry Pound Cake
Lemon Blueberry Pound Cake is a welcome addition to any picnic or barbecue. With a quick glaze and a sprinkle of lemon zest, this buttery cake becomes a centerpiece among summer baking recipes.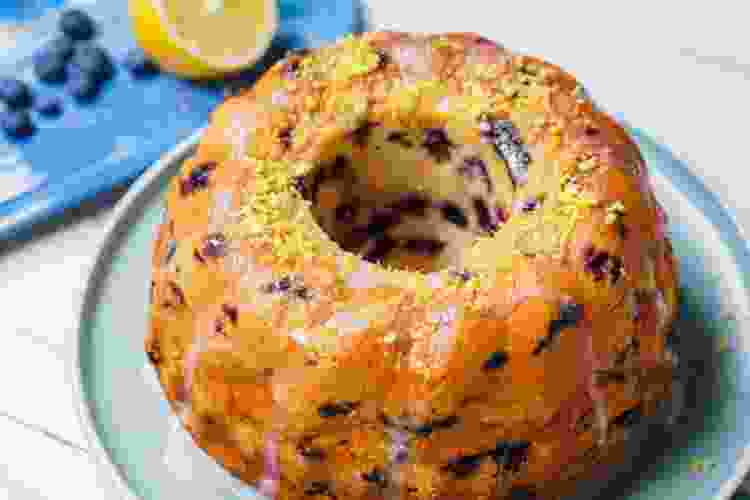 73. Peach Tea
Nothing pairs with the smoky, spicy flavors of summer barbecue like a refreshing glass of Peach Tea. This recipe uses fresh peaches to make a smooth, cold-brewed tea for the ultimate sweet summer beverage.
74. Ice Cream Cone Cupcakes
These colorful summer desserts would make adorable additions to any summer party. The Ice Cream Cone Cupcakes by Spend with Pennies are easy to make, portable treats that are sure to delight everyone at your next summer gathering.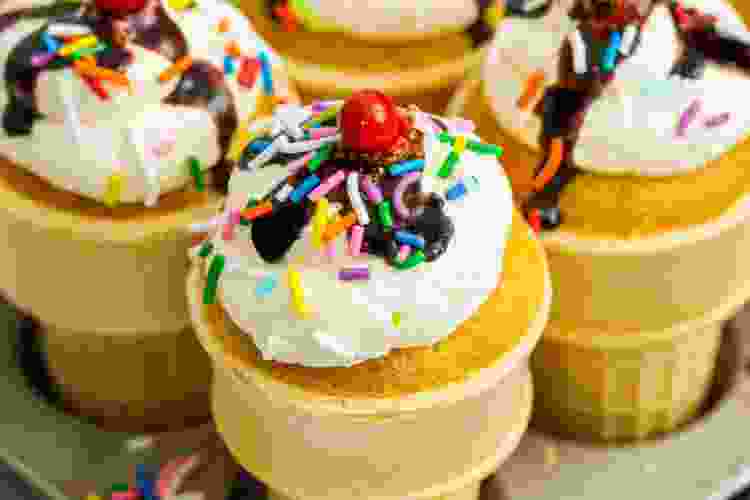 75. Dirt Pudding Cups
These Dirt Pudding Cups by Homemade Hooplah are an adorable rendition of a childhood classic. Perfect for summer parties and barbecues, these handheld treats are fun and easy to make summer desserts with just a few simple ingredients.
75. Lemon Fruit Parfait
The luscious Lemon Fruit Parfaits by Inside BruCrew Life are ideal for outdoor picnics, barbecues and summer gatherings. The easy-to-assemble, handheld summer desserts layer fresh seasonal fruit with a creamy lemon filling, topped with a light spritz of whipped cream.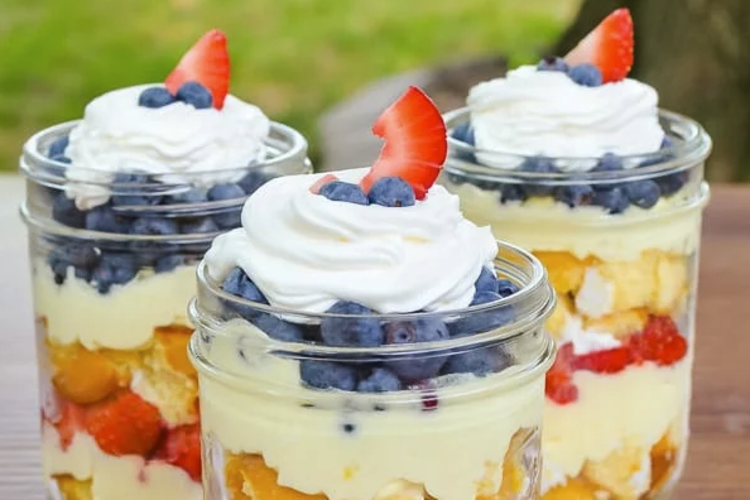 From homemade frozen treats and childhood favorites to innovative twists on classic flavors and sophisticated sweet sensations, our favorite summer dessert recipes capture the magic of summertime. The best summer desserts hold treasured memories while inspiring fun, new traditions.
Explore more crowd-pleasing summer dessert ideas and sweet treats for every season with Cozymeal Recipes and discover helpful tools to elevate your summer kitchen in the Cozymeal Shop.