31 Fun Girls Night Ideas for 2023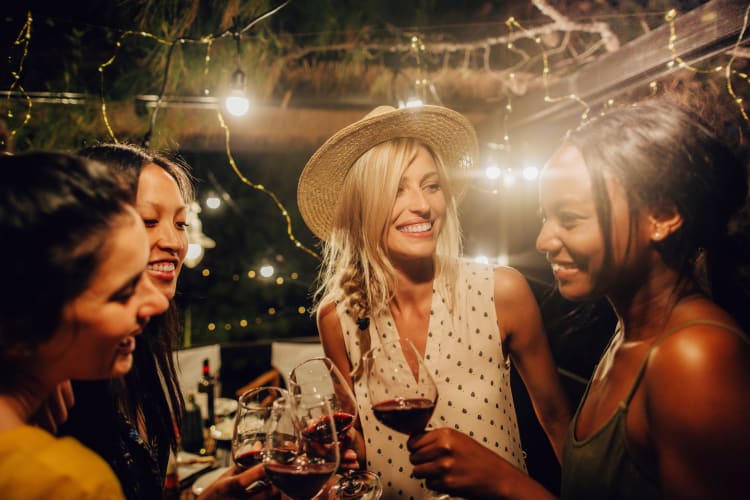 Our editorial team recommends the best products through independent research, selection and careful review. If you make a purchase through one of our affiliate links, we may earn a commission. Prices are subject to change.
Finding inspiration for some unique girls night ideas can be tricky, especially when everyone's juggling a hectic schedule. Busy days can get the best of us, and taking the time to relax, unwind and hang out with your best friends is important.
We've taken the work out of brainstorming with 31 fun ideas perfect for any girls night in or out. Whether your group prefers to keep it low key at home or hit the town, there is something for everyone.
Read through our list of fun girls night ideas and figure out which one you and your friends want to do first!
Jump to Section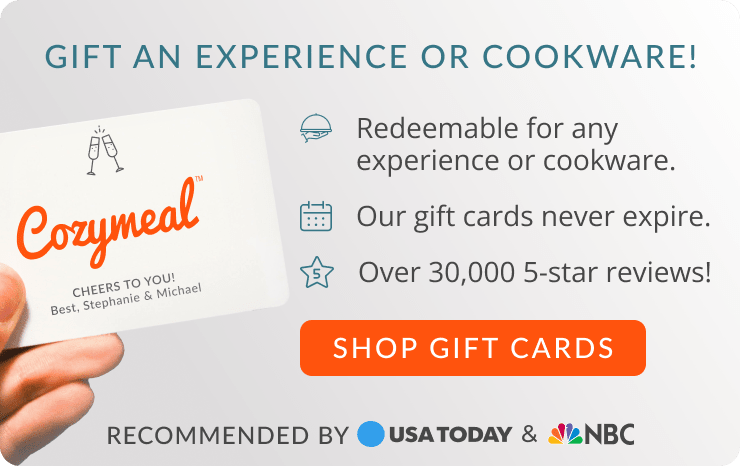 Foodie Fun Girls Night Ideas
1. Online Cooking Classes
Whether you're looking for something super low-key or simply living on opposite ends of the country, there's no reason you can't still have a fun girls night — virtually! Get everyone together for an online cooking class, where a world-class chef will guide your group through mastering restaurant-quality dishes at home.
Learn to make fresh pasta from scratch, comfort foods with a vegan spin, takeout classics and more with this unique girls night idea. If you have a bunch of foodies in the group who want to learn to cook like a chef, this is sure to be a hit.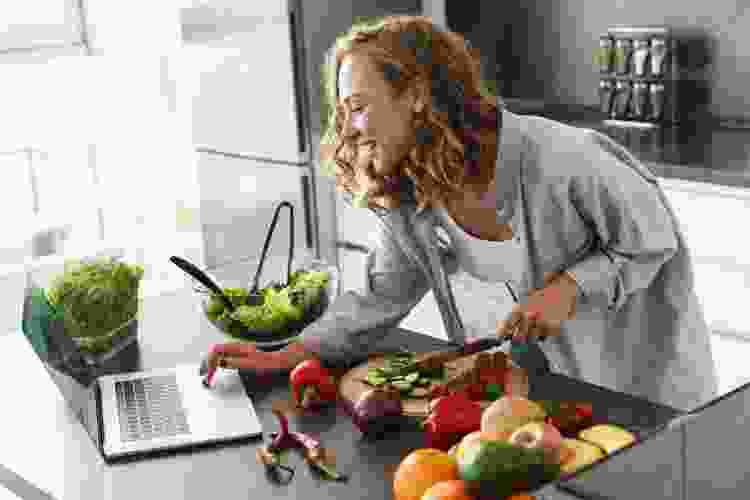 2. In-Person Cooking Classes
Bring out the chefs for this appetizing girls night idea! You can all channel your inner Julia Child as you enjoy entertaining and informative culinary classes led by personable, friendly chefs.
There are cooking classes in Houston, cooking classes in New Orleans, cooking classes in Denver and all cities beyond and between. You can find chefs who come to you, or instead visit the chef's location for a hands-on class. Browse today to find some cooking classes near you for a truly delicious girls night idea. There are even awesome international options like cooking classes on the Gold Coast or cooking classes in Hanoi!
Book a Local Food Tour Now

Explore your city's best bites, esteemed eateries and hidden gems with a top-rated tour guide.

Book Now
3. Private Chef Meal
If your girlfriends prefer eating great food over making it, treat them to an incredible private chef meal. This girls night idea transforms your location of choice into a fine-dining venue, where a talented chef will cook a gourmet meal for your group. Simply choose your menu and let your chef handle the rest — including cleanup at the end.
Check out private chefs in Miami, private chefs in Houston, private chefs in San Diego and other locations. Browse all private chefs near you today.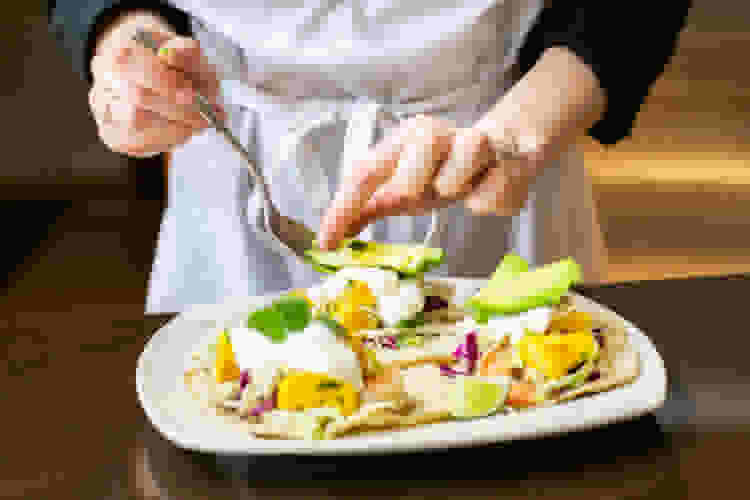 4. Walking Food Tour
It's clear that good food and girls night ideas go hand in hand. Another way to enjoy amazing eats as a group is by going on a walking food tour. Explore your city's best bites, hidden gems, local history and more with the help of an expert guide.
You'll find food tours in NYC, food tours in San Francisco and beyond. Book a food tour near you today.
Book a World-Class Private Chef Now
Five-star fine dining from the comfort of home. Find your favorite private chef experience starting at $59/person.
5. Fondue Fun
There is something about fondue that invokes a feeling of pure fun, while also being kind of classy. Grab your gals and bring out the best fondue pot! From dipping bread in cheese to fruit in chocolate, the possibilities are endless. Sit around, eat some yummy fondue and gab with your girls for a great girls night idea.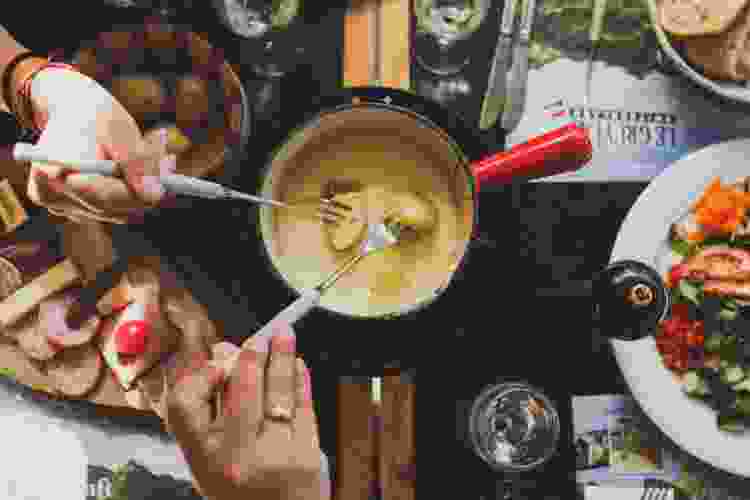 6. Home Tasting Party
Everyone brings a favorite dish to share with their gals on this culinary-inspired girls night. Think outside the box, too, when it comes to dishes to prepare. Perhaps each dish can represent a culture or family tradition. It will become a great — and delicious — new girls night idea.
7. Throw a Dessert Night
A luscious girls night idea is to spend a night indulging in fine desserts. Head to a fancy ice cream parlor, pastry shop or order decadent treats like cupcakes on Bake Me a Wish ahead of time. You could even ask everyone to bake a homemade sweet and top them all off with bourbon sauce. You all deserve to treat yourselves to something yummy. No calorie counting allowed!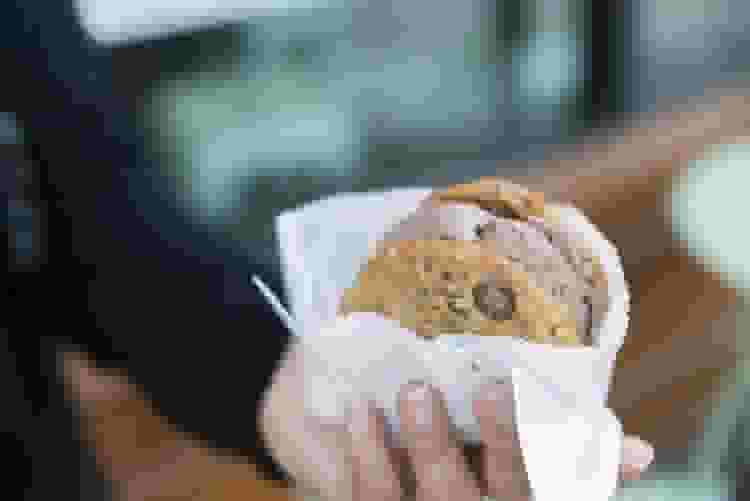 Mixology and Wine Girls Night Ideas
8. Online Mixology Classes
Forget going out for happy hour and bring happy hour to you! Picture this: Your next girls night spent crafting fun cocktails together, from fruit-infused margaritas to famous cocktails named after celebrities. You don't need to even leave the house! Online mixology classes are unique girls night ideas that your whole group can enjoy from anywhere. Best of all? You're all set for your own virtual happy hour together.
9. Virtual Wine Tasting
Round up your gals and enjoy the classic elements of a food and wine tasting tour from the comfort of home. Virtual wine tasting experiences put a modern spin on a classic girls night idea. You'll get to tune in live to talented chefs knowledgable in the fine art of wine pairing. You'll sip on different reds, whites and beyond while you whip up small bites to complement each glass.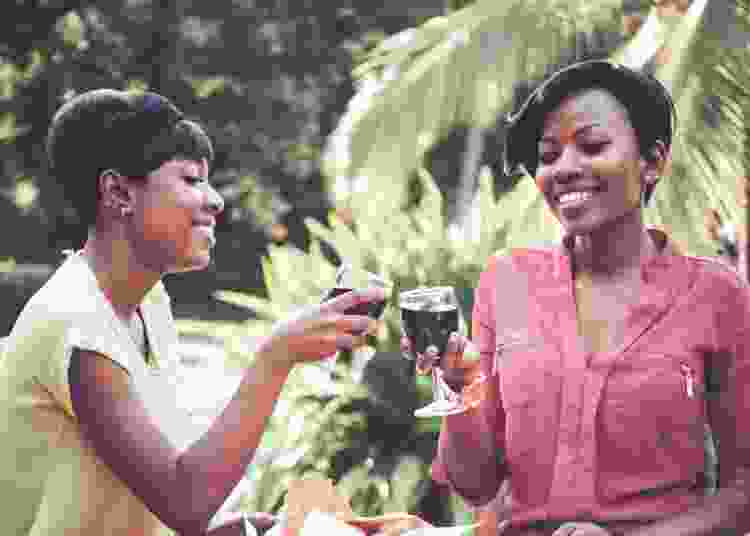 10. Make a Black Manhattan
Get into the "spirit" of girls night by whipping up a Black Manhattan. This smooth, silky cocktail uses Averna as a substitute for vermouth, adding notes of licorice, citrus and spice. It's a sumptuous something-different!
Gourmet Cooking Classes Near You
Take your culinary skills to new levels with guidance from five-star chefs.
Arts and Crafts Girls Night Ideas
11. Make Your Own Pottery
Get your hands dirty for a fun girls night idea. Visit a make-your-own pottery studio to learn some art skills while bonding with your girlfriends. Go home with fond memories and your pottery treasure.
12. Crafting Fun
It's always nice to sit around with your girls, talk and catch up. For a laid-back girls night idea, you all could plan a crafting night at home. From knitting to scrapbooking to coloring, and much more, you can all enjoy each other's company — complete with snacks — while exercising your creativity.
Girls Night Games
13. Try to Escape the Room
Throw your girls in a room, lock the door and throw away the key! Now if this isn't a fun girls night idea, we don't know what is. Escape rooms, like those offered by The Escape Game, are all about solving clues to get out of a locked room. Each one of your friends is sure to bring their A-game as you work together to make your great escape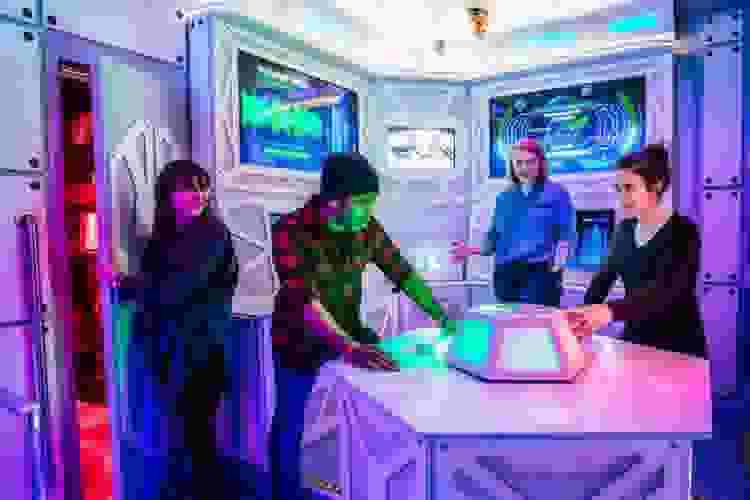 14. Tell Scary Stories
Feeling spooky? Whether it's Halloween or not, try out a unique girls night idea by hosting an old-school sleepover and telling some scary stories! Everyone can come prepared with a spooky story to tell, while you all sit around in the dim light and try to get everyone to jump. Make a theme of it by hiring a tarot card reader or psychic and serving up your favorite celestial snacks and decor.
15. Go Glow in the Dark Bowling
Bowling is always great fun. For an entertaining girls night idea, try nighttime bowling! Many alleys offer glow in the dark bowling, where the lanes are lit up with colorful lights. Everyone can laugh the night away as you all do your best to hit those strikes.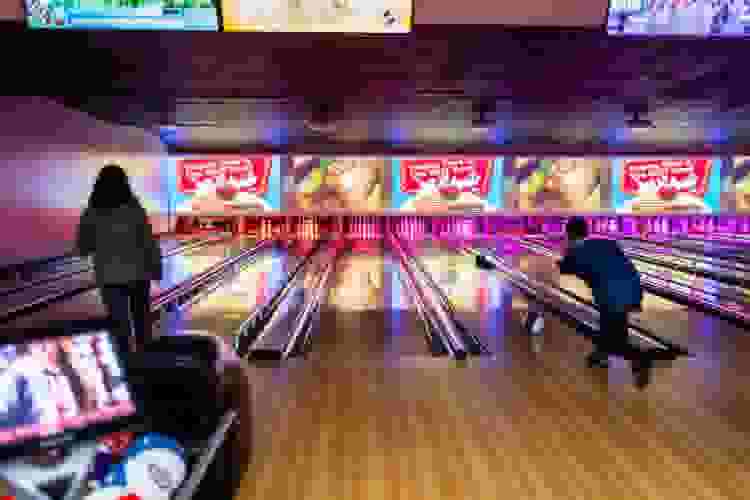 16. Board Game Night
A nice idea for a low-key girls night in is to have a party playing board games. No, board games don't have to be boring! Everyone can bring their favorite game, from Monopoly to Cards Against Humanity. Each game will bring lots of laughter, competition and great fun.
Join a Live Online Cooking Class Today
Your kitchen is now your own culinary classroom. Connect with chefs from around the world right from the comfort of home.
Relaxing Girls Night Ideas
17. Relax at a Spa
The ultimate girls night can be a night of much-deserved pampering. You can either book a session at a spa for some indulgently relaxing fun, or stock up on at-home lotions and face masks from Sephora and treat yourselves to some DIY de-stressing. This also makes a great Galentine's Day idea for a group!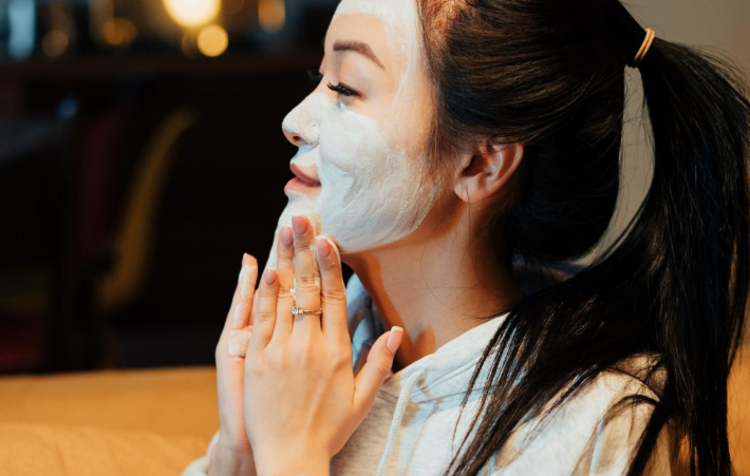 18. Breakfast in PJs
Have a fun, tasty brunch with your girls without leaving the comfort of your home. It can be a morning party or even at night — who says you can't have breakfast for dinner? All your gals can arrive in their comfy PJs while you whip up some pancakes, waffles, French toast and more. For a really fun girls night idea, set up a DIY mimosa bar.
19. Swap Day
We all have items we no longer need. For a different kind of girls night idea, host a get-together where you and your friends bring some things to swap; clothes, makeup, baby items, food and more can be up for grabs. In addition to the fun, you'll all get a chance to go home with some new items!
20. Plan a Movie Night
Head to the movies for a relaxing and enjoyable girls night idea. Choose a fun chick flick, an action movie or whatever else the girls agree on. Buy some candy and popcorn and get lost in a great movie together. If you'd rather keep it low-key, plan a movie marathon night at home with some of our favorite food movies!
21. Go on a Shopping Spree
Why not treat yourselves? Grab your girlfriends and head to your favorite stores for a shopping spree of your dreams. Even if you do not wish to purchase anything, window shopping can be a fun girls night out idea, too — especially when you have your best friends by your side.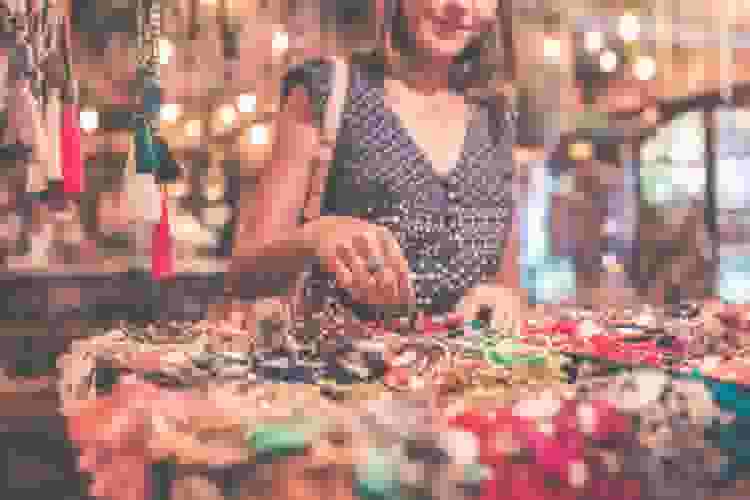 22. Cruise Around on the Open Sea
Hop on a boat with your gals for an entertaining girls night idea! There are so many boating options with companies like Hornblower to make your night unforgettable, from relaxing night cruises to fun, drink-fueled booze cruises and more.
23. Start a Book Club
By starting a book club, you and your close girlfriends can have a fun and relaxed girls night on a regular basis. Choose a book that you all agree to read, then get together for a quality night in discussing the book, having snacks and drinking wine.
Girls Night Out Ideas
24. Karaoke
This is another fun girls night idea that can be adapted for a night in or night out. You can buy (or borrow) a karaoke machine and invite your girls over for the ultimate DIY karaoke night in, or hit the town to sing your hearts out at a local karaoke bar. It is bound to be a fun night full of lots of laughs, singing and amazing memories.
Book a Live Virtual Wine Tasting Now
Indulge in all things wine with the best chefs and sommeliers in the industry. Virtual wine tastings bring a taste of the vineyard home.
25. Tour a Museum at Night
Many museums, like the Brooklyn Museum, hold exclusive nighttime events where they stay open late and offer food, drinks, tours and more. This is a unique way to spend some quality time with your girls. A night at the museum is definitely a guaranteed fun girls night out!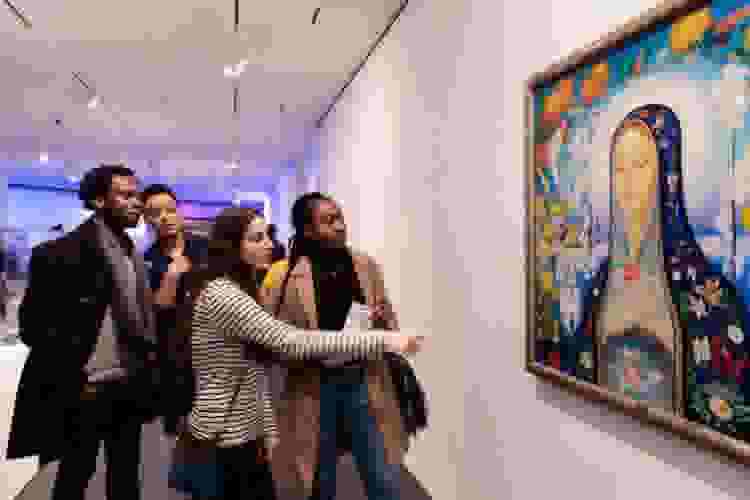 26. Laugh Out Loud at a Comedy Show
Take in a laughable comedy show for your next girls night idea. You can enjoy some food and drinks while laughing the night away. Go see a famous comedian if you can, or find a small local spot with some acts that are sure to be just as funny.
27. See a Show
Enjoy an entertaining atmosphere by seeing a show for a special girls night idea. From Broadway to off-Broadway to local shows, they are all sure to be a hit amongst your friends. Get your applause ready!
28. Visit a Psychic
Interested in what your future holds? A truly memorable and out-of-the-box girls night idea is to visit a psychic. See what is in store for you and your friends!
29. Take Your Girls Out to the Ballgame
Enjoy some peanuts, Cracker Jacks and good friends by rooting for the home team. Enjoy a girls night at the ballpark for a classic fun time. Bring your glove to catch that foul ball!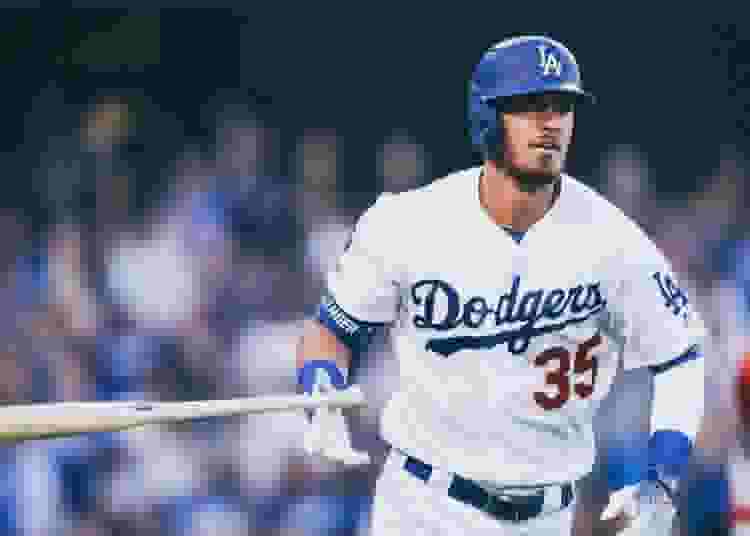 30. Dance the Night Away
Get your girls together and head out dancing for a sure-fire fun time. This classic girls night idea is always a winner. Get all dressed up, find a spot that offers dancing that everyone will enjoy and get ready for a great time.
31. Get a Workout at a Trampoline Park
For a jumping fun time with your best girls, visit a trampoline park like House of Air and get to bouncing and laughing. It is certainly a different and super fun way to spend a girls night.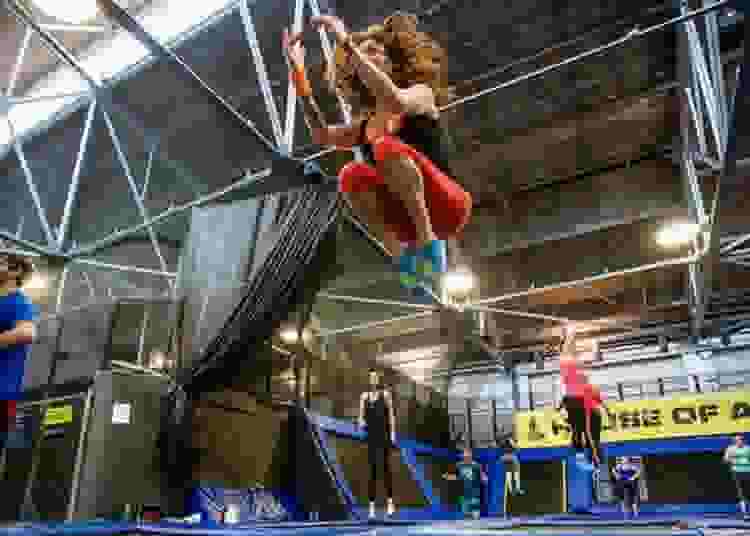 FAQs
What is a girls night?
A girls night — whether you spend it chilling at home or out on the town — is a celebration of friendship and the perfect way to unwind from life's everyday stresses. It's also a great way to catch up, bond and let your nearest and dearest friends know just how much you love and appreciate them.
Book an Online Mixology Class Now
Master the art of mixology from home with live online mixology classes. Embrace your inner craft cocktail connoisseur.
What do you do on a girls night at home?
A laid-back girls night in is every bit as fun as an action-packed girls night out, and your options are nearly endless. Plan a virtual culinary meet-up with an online cooking class, bond over a great book or movie, play an old-school round of truth or dare, or turn your living room into a karaoke bar. Your imagination's the only limit for these girls night ideas!
How do you make a girls night fun?
You know your girls better than anyone, so plan for things you know everyone can enjoy together. For example, if your friends are outspoken foodies, they'd probably love taking cooking classes, having a fondue party or going on a food tour.
What should I cook for girls night?
If you're doing the cooking, plan for some low-key bites that please most palates and suit your budget. Finger foods that are easy to eat while socializing are always a good call. You can also share the load and ask everyone to pass a dish or snack. Be sure to take dietary restrictions into account, too!

Join 200,000+ Culinary Enthusiasts
Exclusive deals, recipes, cookbooks, and our best tips for home cooks — free and straight to your inbox. PLUS: 500 Rewards Points.
How do I host ladies night?
Start off by deciding on what you'd like to do, whether that's hosting a game night, booking a spa day or going to a ballgame. Give yourself enough time to gather supplies, get tickets or reservations, and poll your girlfriends on a day and time that works best for their schedules — those with young children or work the next day may prefer an earlier gathering. Keeping things simple and casual removes stress from the equation, leaving more room for you to kick back and enjoy any girls night idea you choose.