The 27 Best Gifts for National Girlfriends Day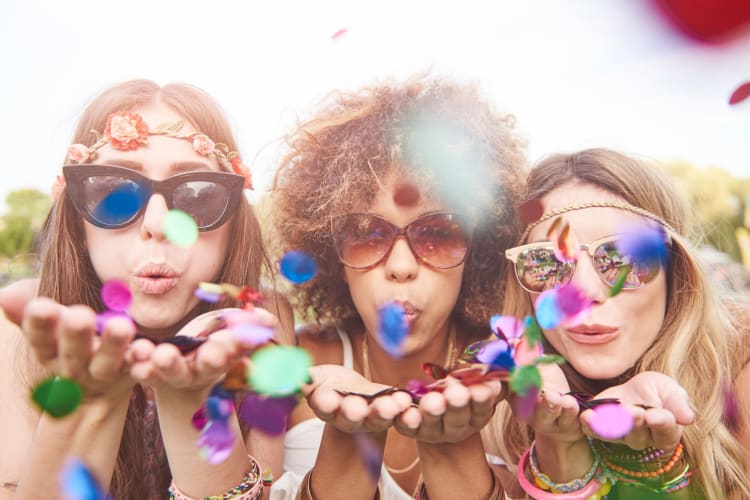 Our editorial team recommends the best products through independent research, selection and careful review. If you make a purchase through one of our affiliate links, we may earn a commission. Prices are subject to change.
August 1st is National Girlfriends Day, and that means it's time for you to show your favorite ladies some appreciation. Whether they're friends or romantic partners, they deserve a little treat.
But what do you get someone for National Girlfriends Day when she seems to have everything already? Let's talk about it! Read on for 27 of our top gifts for the girls in your life.
Jump to Section
Gift a Local Cooking Class Now
Give your favorite gourmand the gift of world-class cooking lessons with the best chefs in their city.
Foodie Gifts for Girlfriends
1. In-Person Cooking Class
Whether your foodie friend is a novice in the kitchen or an excellent home cook, an in-person cooking class is still an awesome gift. She'll improve her cooking skills and learn how to make something new. She can learn how to make sushi in cooking classes in Miami, make delicious pasta in cooking classes in NYC and so much more. Find cooking classes near you and sign her up!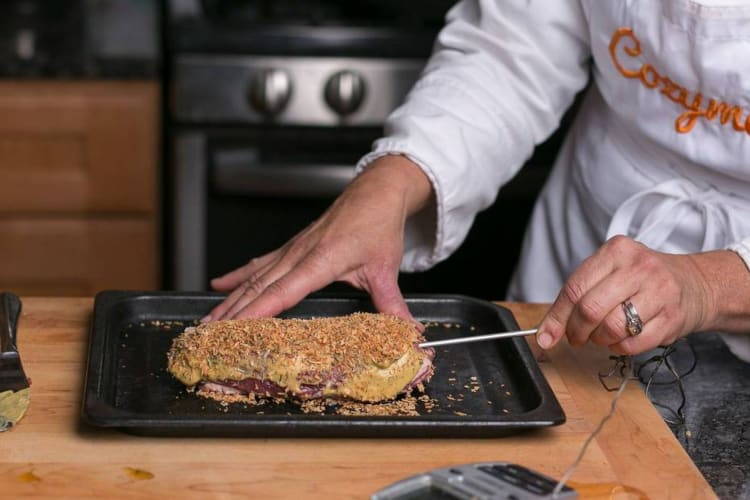 2. Private Chef Experience
Having a private chef cook a meal for you feels so luxurious. Give the gift of luxury to your friend or partner for National Girlfriends Day with a private chef experience. You can find an amazing chef to cook your girlfriend's favorite meal for her. There are private chefs in Los Angeles, private chefs in Scottsdale and, of course, private chefs near you.
3. Food Tour
If your friend loves going out to eat, look for food tours near you for National Girlfriends Day. Why eat one delicious meal when you can eat several and check out some new local eateries with your best female friend? There are food tours in Dallas, food tours in Las Vegas and even food tours in a city near you. It's time to eat!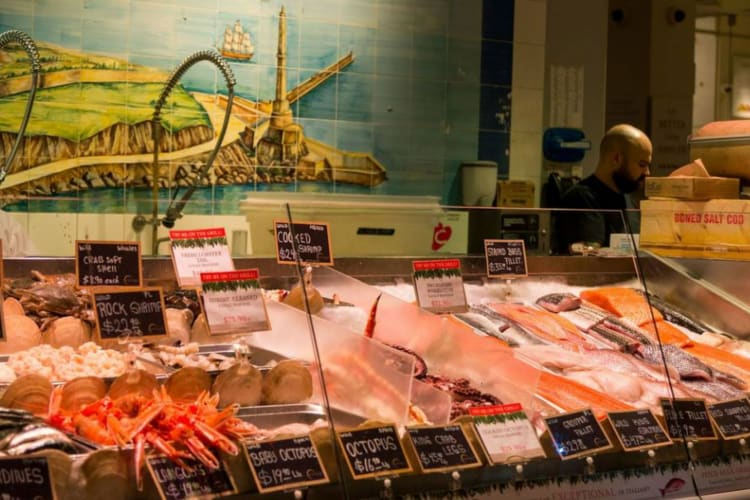 4. Online Cooking Classes
Perhaps your friend isn't the type to go to an in-person class. She's busy, or you can't find the perfect class for her in your area. No problem. Online cooking classes are an excellent gift for National Girlfriends Day. Your friend can learn to cook her favorite meals on her own time from the comfort of her own home in live, interactive virtual sessions.
5. Online Beverage Classes
If your friend is always the group bartender, an online beverage class is a great gift for National Girlfriends Day. She can elevate her skills and learn more about her favorite drinks. Consider a classy virtual wine tasting or an online mixology class so she can learn to make her favorite cocktail.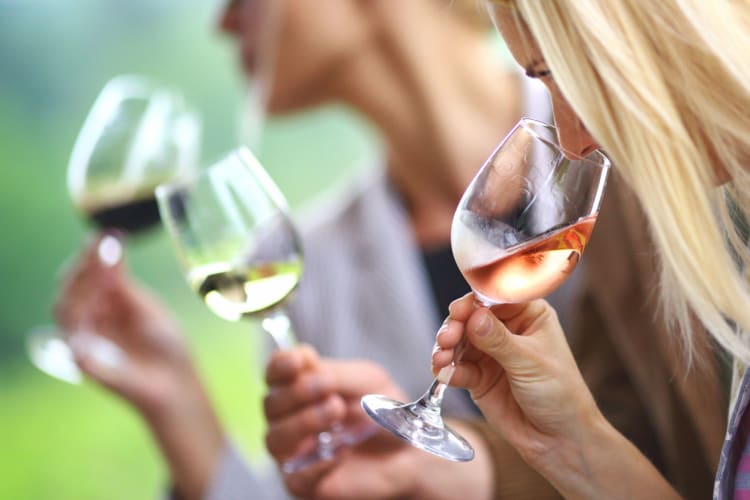 6. Foodie Gift Card
If you know your foodie friend would love to take a cooking class or go on a food tour, but you're not sure exactly which one to choose, no problem. There's nothing wrong with a good old-fashioned gift card for National Girlfriends Day. You can get a foodie gift card for any amount over $10. Your friend can use it for kitchen gear, cooking classes and so much more.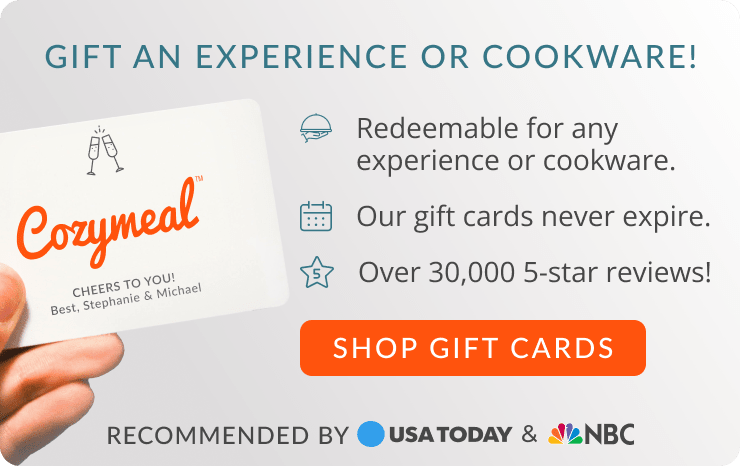 7. New Cookware Set
Any good home cook knows the struggle of worn-out cookware sets. Even if you take good care of your cookware set, it can only stand up to so much use before it's time for a replacement. This National Girlfriends Day, why not replace your friend's cookware set with a shiny new one? This GreenPan Reserve Ceramic 10-Piece Cookware Set in green is both high-quality and visually stunning. It will make a great gift for any chef in your life.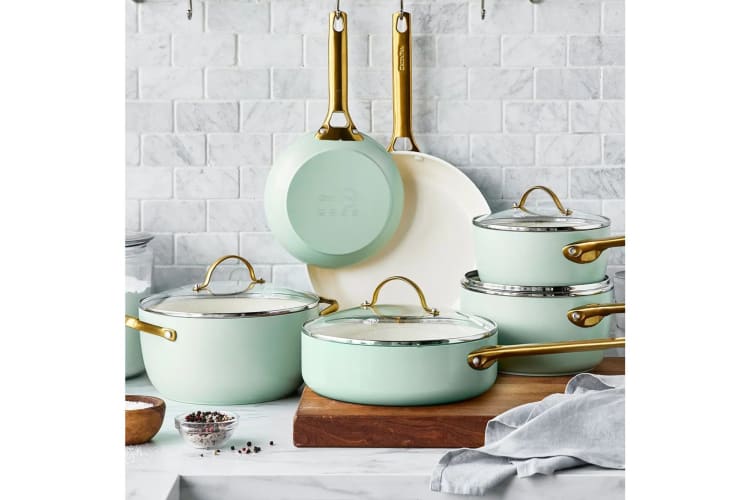 8. Wine-Making Kit
If your girlfriend loves a good glass of wine, why not let her make her own? With a wine-making kit, it's so easy that you can do it at home. The Brooklyn Brew Shop Bubbly Sparkling Wine Kit is beginner-friendly, and it yields tasty results. Making wine at home is a lot of fun.
9. Fondue Pot
If your friend loves to host parties, a fondue pot is a great addition to her kitchen. Whether she's making delicious chocolate fondue for your next dessert party or a rich cheese fondue for the next potluck, she'll have you to thank for it. This Cuisinart 13-Piece Fondue Set is an awesome first fondue kit for your favorite gal pal!
10. Hot Sauce Set
Is your friend a little bit spicy? Give her the gift of high-quality hot sauce this National Girlfriends Day. A hot sauce set is a unique gift that will also get a lot of use. There are less spicy options for milder meals and totally over-the-top options for when she's feeling fiery. This hot sauce set from Heatonist has all of the sauces from the popular Hot Ones series.
Girlfriend Gifts From a Gal Pal or Friend
11. Personalized Travel Mug
If you're looking for great gifts under $25, look no further. You can never have too many travel mugs. A sweet personalized travel mug is a great National Girlfriends Day gift for any coffee or tea lovers in your life. It's simple, useful and versatile. There are so many personalization options to choose from, but if you're looking for something sleek and simple, these laser-engraved stainless steel travel mugs make fantastic gifts. You can even get one for each of your gal pals so you can all match.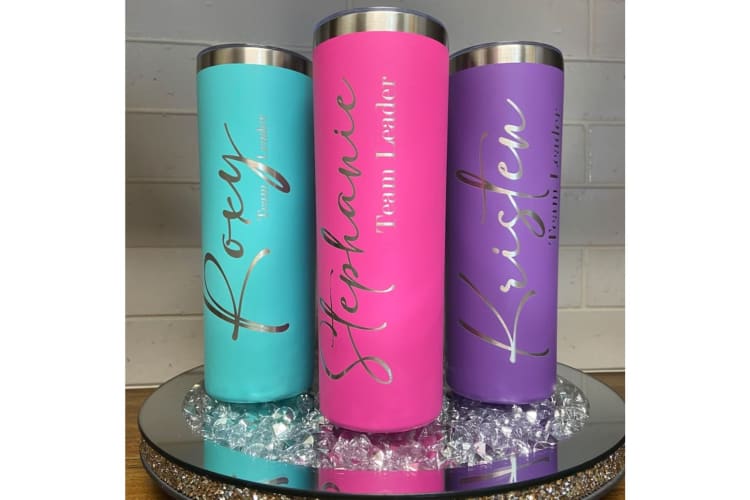 Gift a Local Food Tour Now
The perfect gift for every gastronomist. Discover an abundance of culture and culinary delights with a five-star local guide.
12. Scented Candles
Are scented candles the perfect gifts? Maybe. Who doesn't love when their home smells awesome? We love the scented candles from Homesick that are themed on various cities. Choose your current city, your friend's hometown, a place you've traveled together or a place you know she'd love to visit.
13. Nail Art Kit
If your friend is tired of getting her nails done at the salon, why not give her the opportunity to learn how to be her own nail tech? A nail art kit is the perfect gift for any girl who loves having fabulous nails and switching them up often. We recommend polygel nails for people who love the look of long nails but don't want to deal with acrylics. These excellent starter kits have everything your friend will need for her first DIY manicure.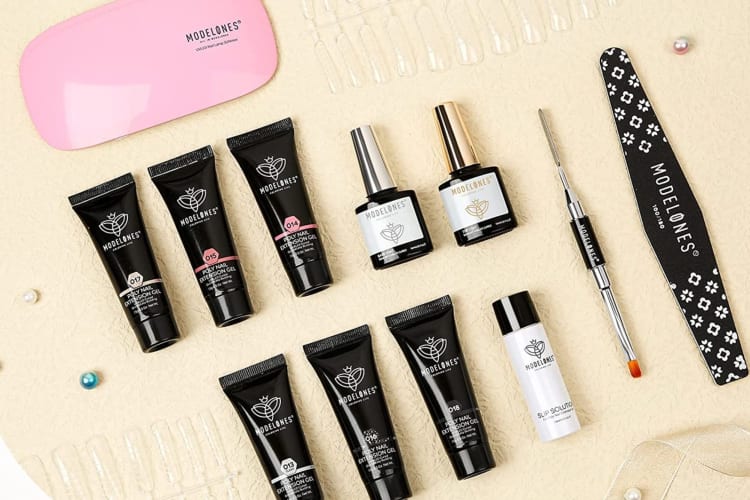 14. Guided Journal
Journaling is fantastic for mindfulness, mental health, tracking goals and so much more, but many people struggle with standard blank journals. Give your favorite gal a guided journal for National Girlfriends Day so she can start organizing her thoughts and reaching her goals. Choose one that matches her personality. For example, the ever-popular Wreck This Journal is an awesome journal for someone who doesn't take herself too seriously.
15. Eyeshadow Palette
A nice eyeshadow palette makes an excellent National Girlfriends Day gift idea for any makeup-wearer in your life. Find a palette that matches her favorite makeup aesthetic and surprise her with it. The Modern Renaissance Palette from Anastasia Beverly Hills is a classic and popular palette that's almost always a hit. If you're not sure what to buy, this is a pretty safe choice.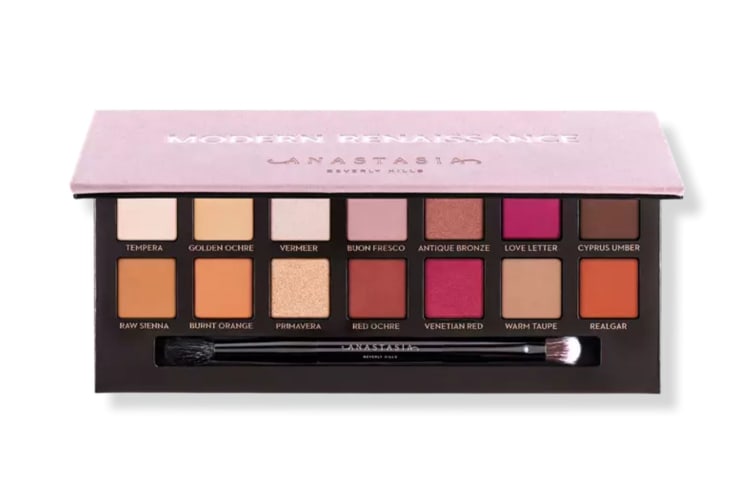 16. Fun Board Game
Board games are so much fun with friends, so if your gal pal is a board game lover, why not find her a new game to play? Board games make great gifts under $50. Make sure you know what she already has at home and check to see the recommended ages and player numbers for games before you buy them. For example, if your friend likes party games with larger groups of people, you may want to check out Wavelength, which can accommodate up to 12 players.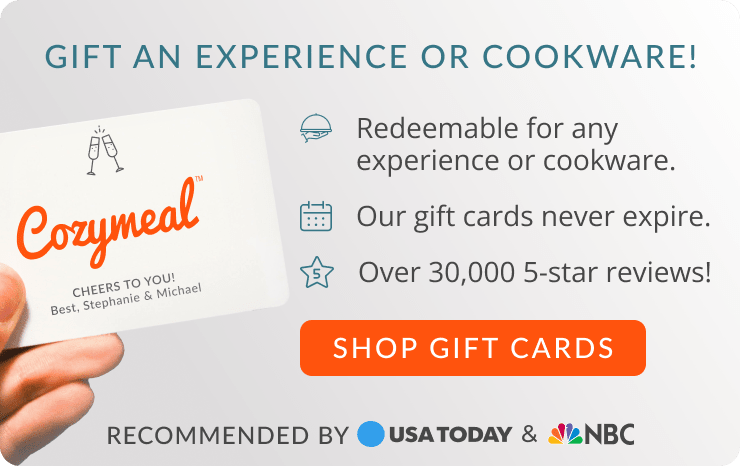 17. Bath Bomb Set
The bath bomb hype may be behind us, but they haven't gotten any less fun. A simple bath bomb turns a boring old bath into a colorful, glittery and luxurious experience. Why not give that experience to a friend? This colorful and whimsical bath bomb set is a great option if you're unsure where to look. Shaped like doughnuts, muffins and other fun treats, these bath bombs are sure to make their day.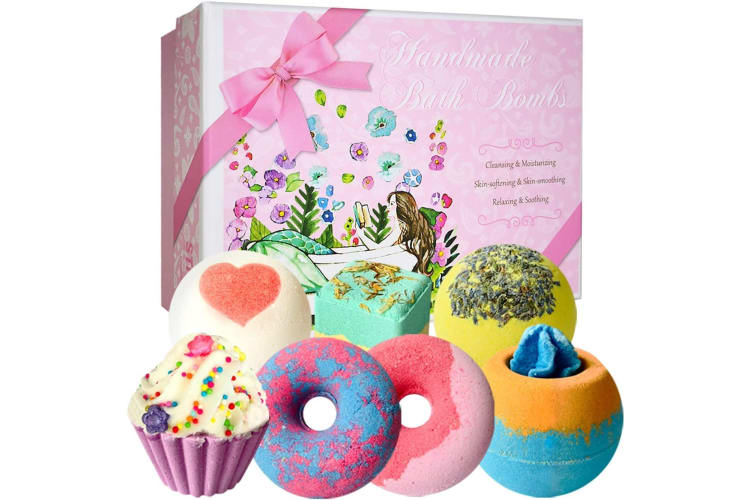 18. The Joy Luck Club
Is your favorite female friend a voracious reader? Books may seem too simple to be good gifts, but any reader knows that books can be meaningful. The right book will make the perfect National Girlfriends Day gift. There are so many awesome books to choose from. Amy Tan's The Joy Luck Club is a great option. It explores the relationships between four female Chinese immigrants, as well as the often complex relationships between mothers and daughters. It's a modern classic.
19. Personalized Jewelry
Personalized jewelry is an awesome National Girlfriends Day gift idea. You can even get matching jewelry for yourself to truly show off your friendship. There are so many places to get personalized jewelry, but name jewelry is a popular and high-quality option. Make sure to pick a piece that suits your friend's style!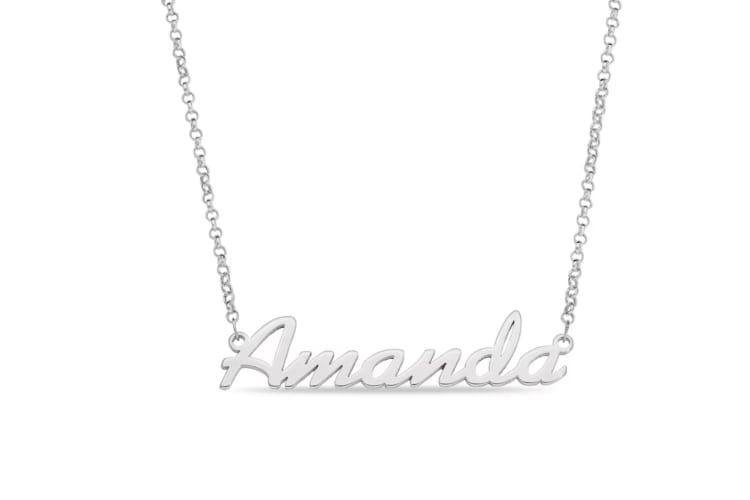 20. Cute Desk Plant
Is your favorite gal pal also a self-titled plant mom? You know what you have to do this National Girlfriends Day. It's time to get her a new plant to add to her collection! Choose something simple and small that she can easily place somewhere in her home, like a cactus, succulent or money tree. You can buy plants in person or, if there's no good local plant shop, gift them one of these adorable money plants.
Gifts for Girlfriends From a Romantic Partner
21. Spa Day
Your girlfriend deserves a chance to sit back and relax. Give her the gift of a day of pampering by buying her a gift card to a local spa. Bonus points if the spa day also includes a manicure and pedicure.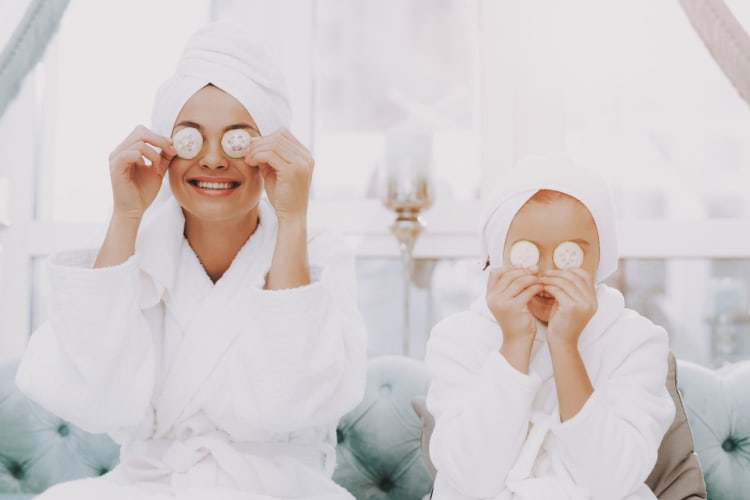 22. Lingerie Set
When you're shopping for a gift for your girlfriend, you can't really go wrong with a fancy lingerie set as long as you know your girlfriend's style preferences. Pick something that suits her personal aesthetic from a classy brand like Agent Provocateur for a gift that she'll love.
Gift an Online Cooking Class Now
Give your favorite gourmand the gift of world-class cooking lessons right from the comfort of their own kitchen.
23. Gemstone Earrings
Jewelry is a safe choice when it comes to romantic gifts for National Girlfriends Day. As long as your partner has her ears pierced, she's sure to love her new earrings. Try to match the jewelry style that she wears day-to-day and pick a gem that makes sense for her, even if it's not a diamond. These 18 karat yellow gold plated sapphire earrings are a great choice!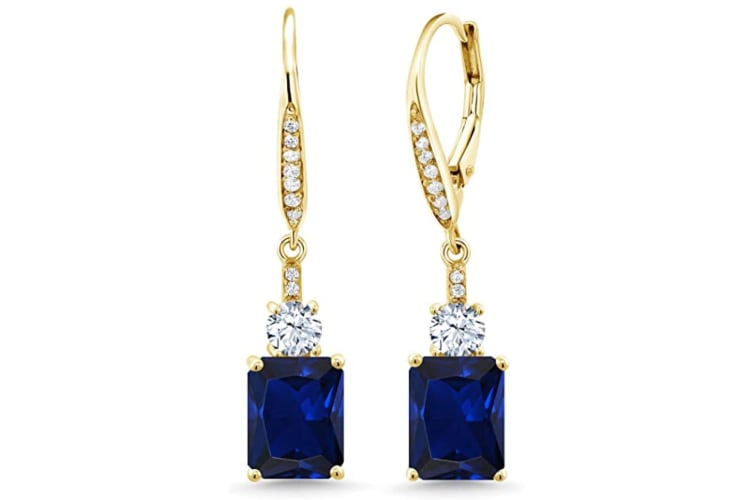 24. Handmade Love Coupons
If you're looking for a last-minute National Girlfriends Day gift that won't break the bank, consider making your own. Create your own sweet, handmade love coupons that your girlfriend can redeem for things like a massage, a home-cooked meal or a movie night. Get creative with it!
25. Designer Perfume
If your girlfriend is a perfume queen, you know what you have to do this National Girlfriends Day. Buy her a designer perfume that she may not be willing to buy for herself. You can choose one with notes you know she loves or try something completely new. Prada Candy is an excellent first designer perfume for a friend who is sweet yet unconventional, like the scent itself.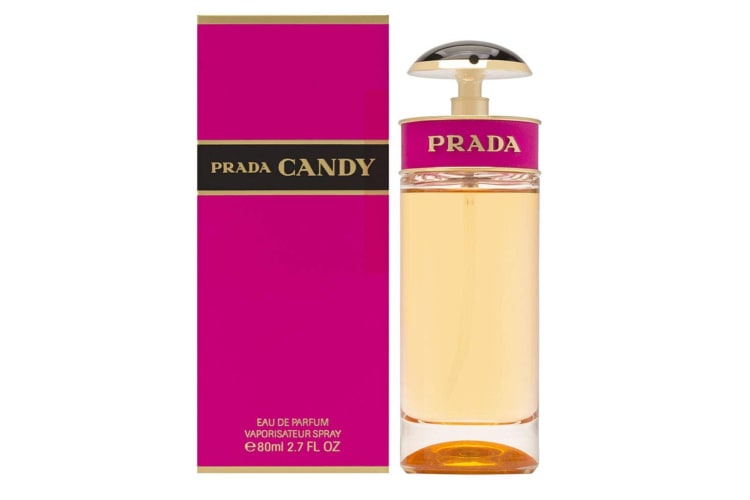 26. New Bag
Not all women are into bags, but the ones who are will almost certainly appreciate a new designer bag as a gift for National Girlfriends Day. You can get secondhand designer bags for relatively affordable prices, and that also gives you the option of finding unique pieces from previous seasons that may no longer be available. You can also choose a more current bag, like this sweet Pillow Tabby shoulder bag from Coach.
27. Romantic Getaway
If you love grand gestures, consider a romantic getaway as a gift. You don't have to go far. While you could go to a coveted and exciting destination for your girlfriend's getaway, you can also find a nice local hotel for a "staycation." See if you can find a hotel with a romantic suite. Bonus points for a classic heart-shaped tub and luxurious room service.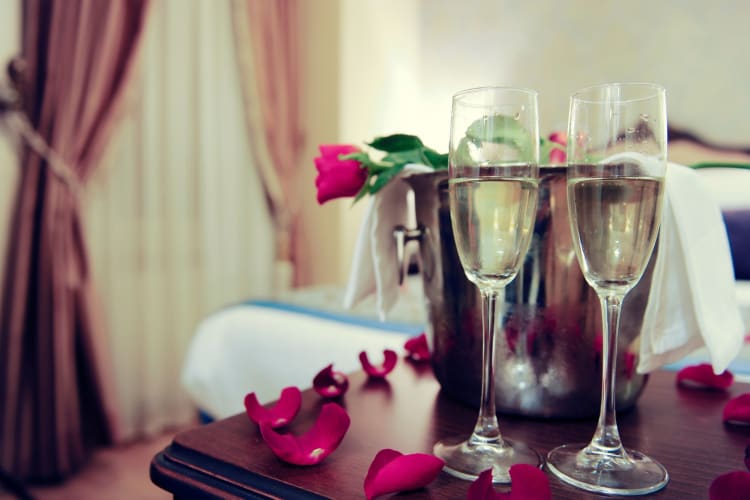 National Girlfriends Day is coming up fast, but no need to worry: Use this gift guide to find the perfect gifts for your favorite ladies. Whatever you buy is sure to be a hit as long as it's from the heart!
For even more gifts for National Girlfriend Day, check out other experiences happening on Cozymeal.