57 Great Gifts Under $50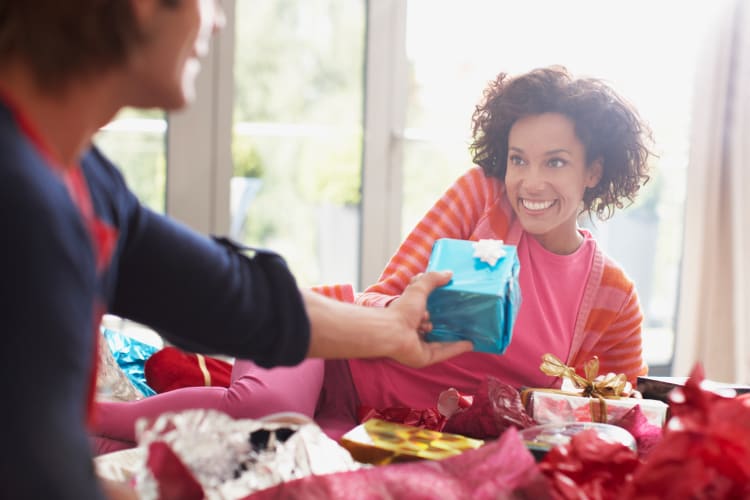 Our editorial team recommends the best products through independent research, selection and careful review. If you make a purchase through one of our affiliate links, we may earn a commission. Prices are subject to change.
Shopping season has arrived again, and luckily, mastering the art of finding quality gifts under $50 isn't as tricky as it may seem — especially with the help of online shopping. Even if you choose to skip the mall or the big box experience this year, you can still get your shopping done on time and on budget.
Have you started gathering ideas from your friends and family yet? Have you set a budget that keeps you happily shopping for every gift-giving occasion ahead without breaking the bank?
The good news is there are amazing gifts under $50 available for everyone on your list, in every category imaginable. From electronics to kitchen gear, from toys to home comforts, here's a list of the 57 best gifts under $50 to make your shopping experience as joyous as the holidays themselves.
Jump to Section
GET UP TO $50 IN COZYMEAL
CASH™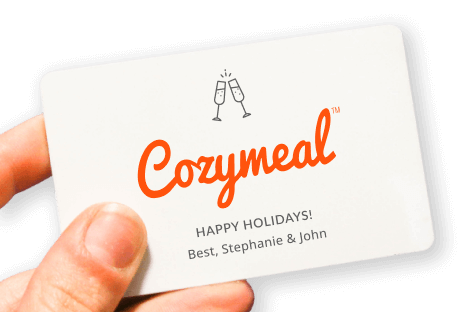 GET UP TO $50 IN COZYMEAL
CASH™
$100 or more, get $10 Cozymeal Cash™
$250 or more, get $25 Cozymeal Cash™
$500 or more, get $50 Cozymeal Cash™
Gifts for Men Under $50
1. Online Mixology Classes
Shake up his holiday with a course in cocktail creation that his inner bartender will thank you for! With a wide selection of beverages to choose from and a crew of world-class mixologists on hand to teach them, online mixology classes will have him slinging classic cocktails and novel creations in no time.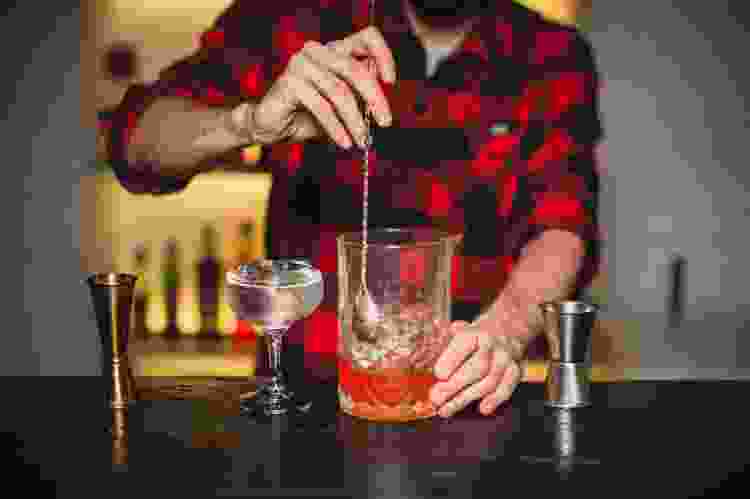 2. Craft Beer Club Package
A one-month subscription to this artisan beer curating service turns into a doorstep delivery of 12 world-class craft beers perfect for an at-home tasting or for sharing with friends and family. A great way for him to sample some interesting brew flavors and maybe discover a new favorite.
3. Whiskey Tasting
The whiskey snob in your life will love an immersive whiskey tasting experience. Taught by talented scotch stewards with years of experience, this is an ideal way to sample curated whiskey, scotch and bourbon tastings from around the world. Plus, with this gift for men, he'll get to learn all about distilling methods, tasting notes and food pairings to complement each selection.
4. Shower Bomb Bundle
An ordinary shower becomes a luxury experience with the addition of aromatherapy. This collection of all-natural shower bombs dissolve to release the scent of essential oil blends that relax, invigorate and refresh, adding a spa-like dimension to his grooming experience. For gifts under $50, this one is pretty special.
5. Hammock
Help him get in the swing of things with this lightweight, portable one-person nylon hammock, perfect for stringing between trees in the back yard or a forest locale during camping trips. It can also be used in urban settings for a dose of portable relaxation anytime and anywhere.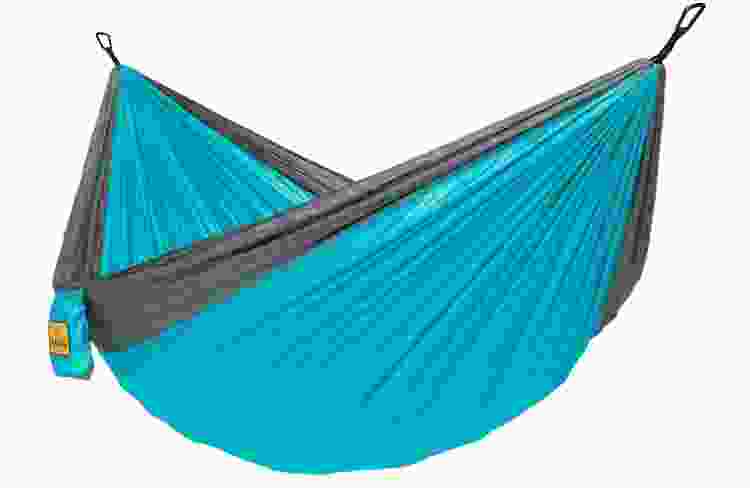 6. Touch Screen Gloves
Using devices in cold weather without exposing his hands to rough outdoor conditions will be no problem with these contemporary gloves, designed specifically for touch screen use. They're stylish and functional and come with a handy clip to keep them together when not in use.
Gift an Online Mixology Experience
Raise a toast to the perfect gift. Enjoy craft cocktails, bartending basics and more taught by five-star mixologists.
7. Thin Profile Card Wallet
Form and function blend beautifully in this trim profile card wallet, available in fashionable navy heather fabric and equipped to comfortably carry a combination of cards and cash. And it slips easily into either a front or back pocket for the ultimate in flexibility.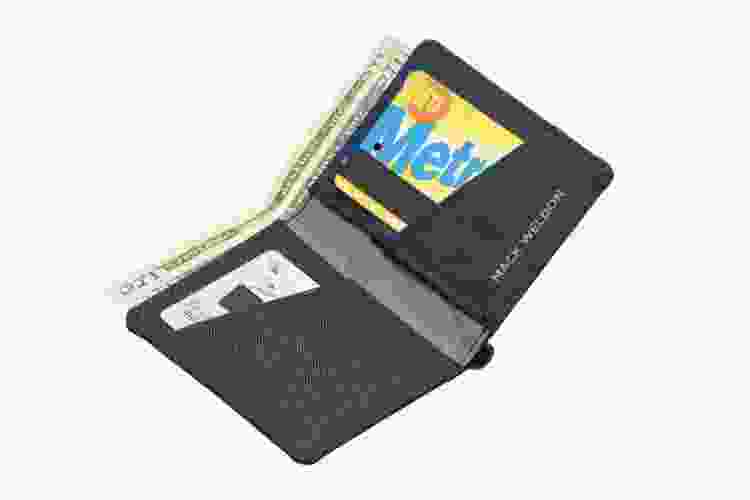 8. Headlamp
Whether he's running down the road less taken or wandering off the beaten track, this comfortable headlamp is a perfect light source for the hiker, biker, jogger or spelunker in your life who needs a little illumination as he goes. It also makes him visible to passing vehicles for an added element of safety
Gifts Under $50 for Her
9. Online Cooking Classes
When it comes to gifts under $50 for her, an experience gift is a thoughtful option and one of the best gifts for foodies. Support the chef on your list with interactive online cooking classes. She can explore a new cuisine, brush up on her baking skills or learn to cook like a chef. With a roster of top-notch chefs ready to teach in a virtual environment, she can expand her culinary horizons from the comfort of her own kitchen.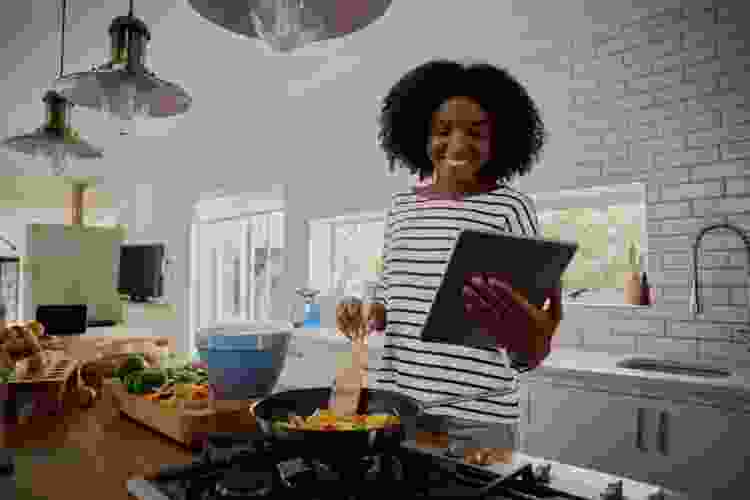 10. Virtual Wine Tasting
Give her the gift of a gourmet food and wine tasting from home with a virtual wine tasting experience. With live instruction from expert chefs and sommeliers all over the world, she'll learn how to pair reds, whites and other wine varieties with homemade appetizers, tapas and small plates. This is the ultimate wine gift for the wine lover in your life.
11. Coffee Classes
For the morning person or coffee lover in your life, it's hard to beat the fun of a coffee class. These live classes are taught by some of the best baristas in the industry who are eager to teach all there is to know about brewing your own café-quality coffee at home.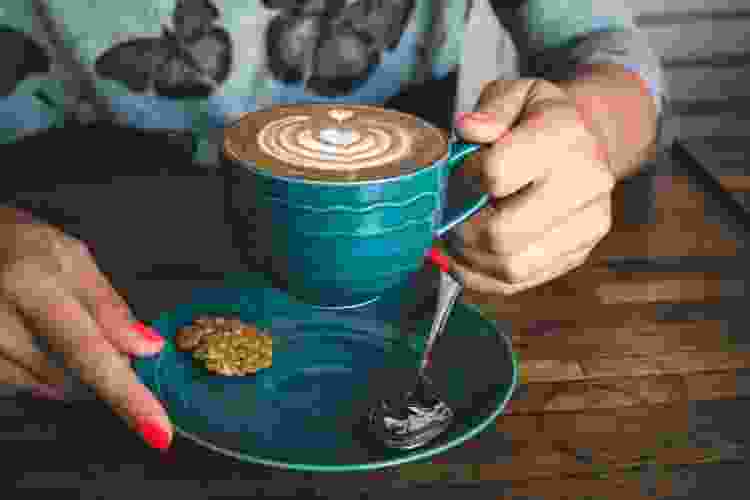 12. Natural Sound Machine
The soothing sounds of nature will lull her into a sweet night's sleep with this compact sound machine that includes 25 soothing sound profiles. There's a basic white noise setting to cover ambient bedroom noises and a timer with different settings. And it doubles as a colorful night light.
Gift an Online Mixology Experience
Raise a toast to the perfect gift. Enjoy craft cocktails, bartending basics and more taught by five-star mixologists.
13. Tea Drop Sampler
A novel idea in the world of tea beverages: Bouillon cubes that contain tea leaves and sugar compressed into lovely shapes with no messy infuser to clean or bag to throw away. Drop one into a cup of hot water and watch it dissolve into a blissful beverage, ready for enjoyment in no time. This tea sampler is a thoughtful option for gifts under $50 and includes citrus ginger, blueberry acai, rose earl grey, sweet peppermint and matcha green tea flavors.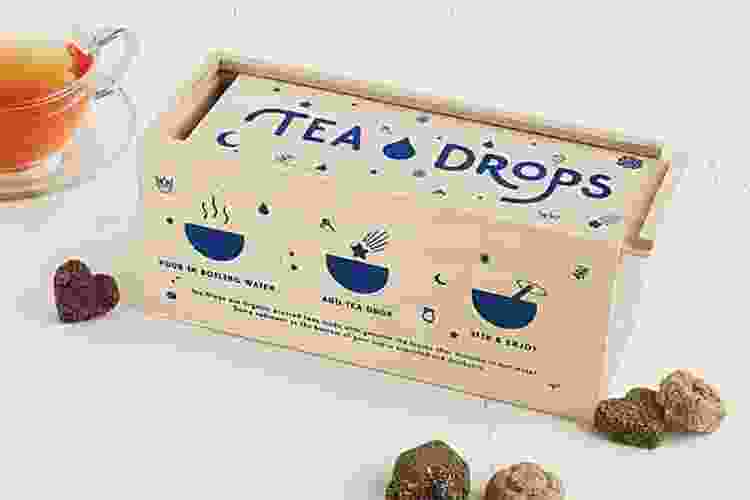 14. Bamboo Bathtub Tray and Caddy
Bath gifts under $50 are always a welcome treat. This clever bathtub caddy spans the width of a bathtub and holds a wine glass, a candle, snacks and the electronic device of her choice; it's one of the best gifts for women who enjoy a relaxing soak with all of their favorite things right at their fingertips. Its warm bamboo design is a splendid fit for modern bathroom décor.
15. Teddy Bear Slippers
Comfort gifts under $50 have never looked or felt so soft as with these luxe slippers — it's no coincidence they're named for the softest of stuffed animals! They'll envelop her feet in soothing plush luxury, and they come in four contemporary colors that ensure she'll be walking on air all winter long.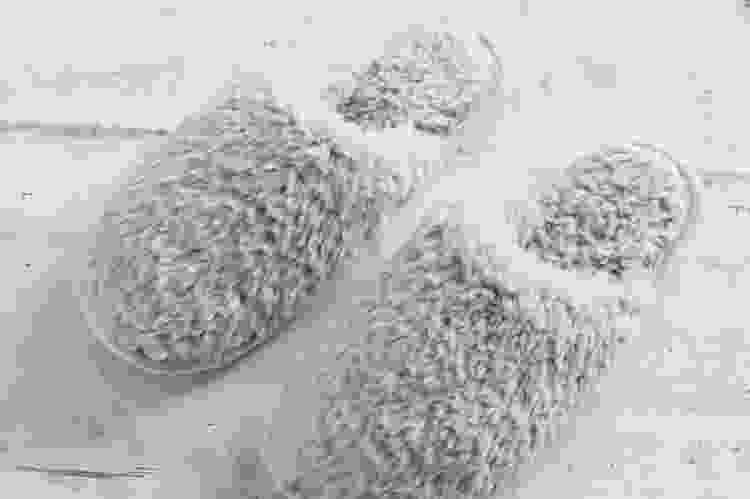 16. Comfy Fleece Robe
If keeping her warm and comfortable with gifts under $50 is the goal, this hooded fleece robe continues the theme beautifully. Its super-soft ribbing and faux-fur Sherpa hood keep her bundled up and allow her to lounge in serene spa-style luxury without leaving home.
$50 Gift Ideas for Kids
17. Gravity Maze
As gifts under $50 for kids go, sneaky educational science games make wonderful options! Kids can test their physics knowledge and their ability to predict outcomes with this curious cube contraption game. They'll build a maze of colorful see-thru blocks, each with a pathway or an obstacle inside, then launch marbles into the entrance and see just how far they can get.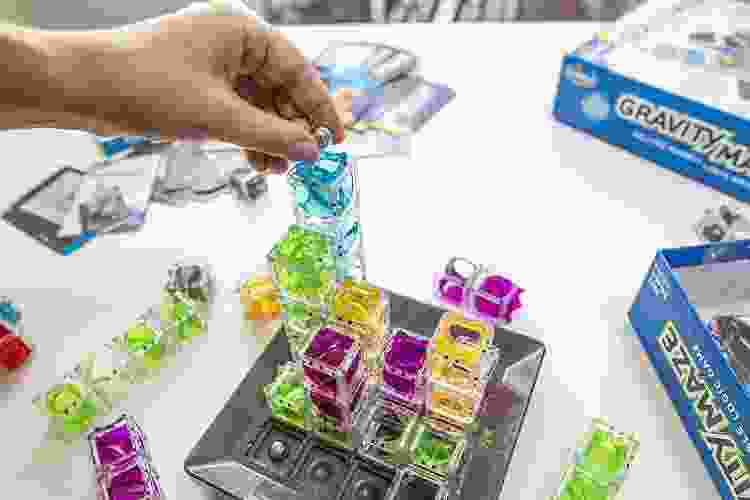 18. Hover Soccer
Blend an oversized air hockey set with classic soccer rules and you get this kickable battery-operated hovering puck that can be used safely indoors by kids of all ages. With such an engaging combination of games and sports, even the adults will be eager to get in on the fun.
Gift an Online Cooking Class Now
Give your favorite gourmand the gift of world-class cooking lessons right from the comfort of their own kitchen.
19. Astronomy Projector
Gifts under $50 can include an entire galaxy if you know how to shop! For little ones who set their gaze on the starry depths, this lighted device projects constellations onto the walls and ceiling of a darkened bedroom. They'll learn the locations of their favorite stars and can even fall asleep under a shimmering night sky.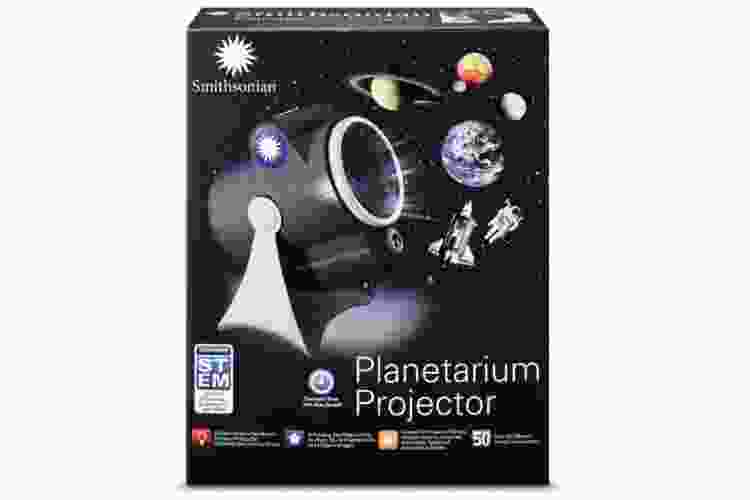 20. Chain Reaction Lego Sets
Rube Goldberg-style machines galore are possible with this complex-machine building set from Lego. Build 10 different imaginative designs then test their workability for an exciting mix of science, construction, gameplay and outright fun. Who says learning gifts under $50 can't be fun?
21. 79-Piece Art Supply Set
A complete set for the budding artist, including markers, colored pencils and charcoal, this art supply collection is a tremendous introduction to a world of creativity for younger artists just starting out or for older creators looking to experiment with new mediums.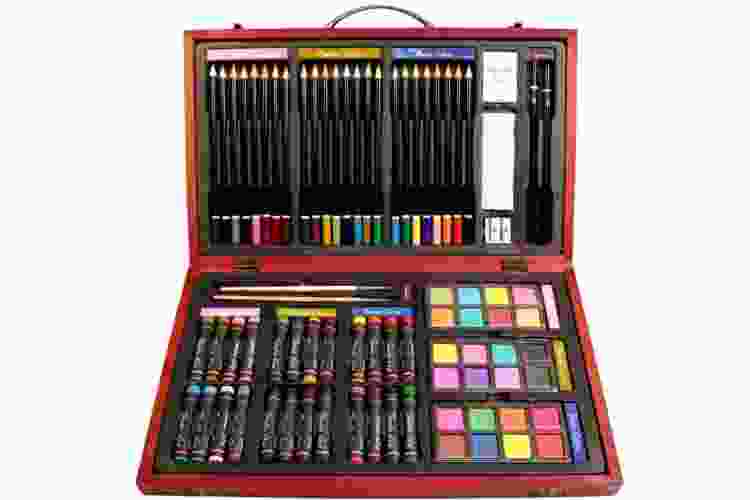 22. Flashing Memory Game Cube
A fun option in the gifts under $50 category is this unique flashing cube memory game. It comes with both a speed game where you "chase" the light around the cube, and a memory game where you memorize the order of flashing colors.
$50 Gift Ideas for Families
23. Foodie Gift Cards
Make cooking a family experience with a foodie gift card, perfect for both the seasoned foodies and the budding gourmands in your life. They can use their gift card toward a variety of culinary experience gifts, including cooking classes, online mixology classes, virtual wine tasting, private chef experiences, food tours and more!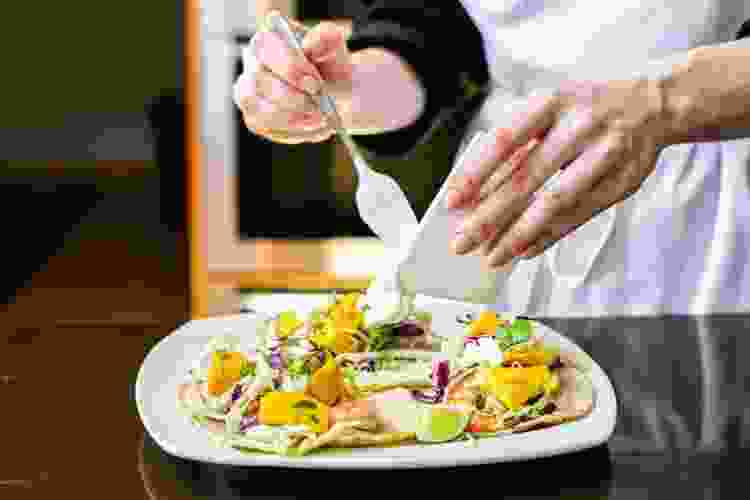 24. Gourmet Snack Box
This luxury snack collection is a party in a box filled with cheeses, fruits, sweets and sausages are sure to please everyone in the family in your gifts under $50 range. There are several sizes and curated collections for you to choose from. And be sure to time your delivery properly so your gift will arrive in time for the giving occasion.
Hungry for the Best Cooking Gifts?
Shop gifts and experiences for food lovers, budding chefs and cocktail connoisseurs.
25. Old-Fashioned Stovetop Popcorn Popper
Gather round the popper and watch the kernels turn into fluffy delicious goodness in this classic stovetop popper. Made of easy-to-clean stainless steel with a sturdy wood handle and patented stirring system for perfect pops every time, it's ideal for creating movie night goodies or a popping up a quick healthy snack for the family.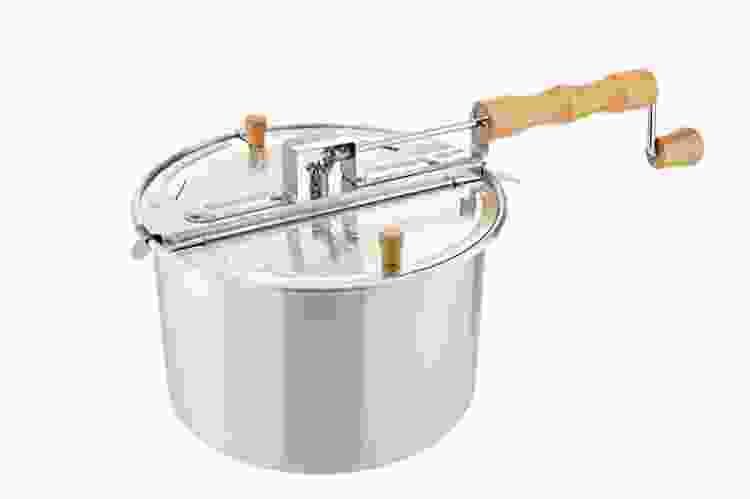 26. Wireless Bluetooth Karaoke Microphone
Get the party started with the flick of a switch on this wireless karaoke microphone. Compatible with Android and iPhone devices, it comes with a 360-degree microphone built into the handle and easy-to-control echo and volume effects. And the USB port allows you to record your masterwork directly to MP3.
27. Hot Chocolate on a Stick
Coming in from the cold is much more fun when there's hot chocolate waiting for you, and these inventive hot chocolate pops make for mess-free beverage fun. Just dip them into hot milk and watch them turn into delightful naturally flavored cocoa treats. The 8-pop sampler includes French truffle, peanut butter cup, peppermint and salted caramel flavors.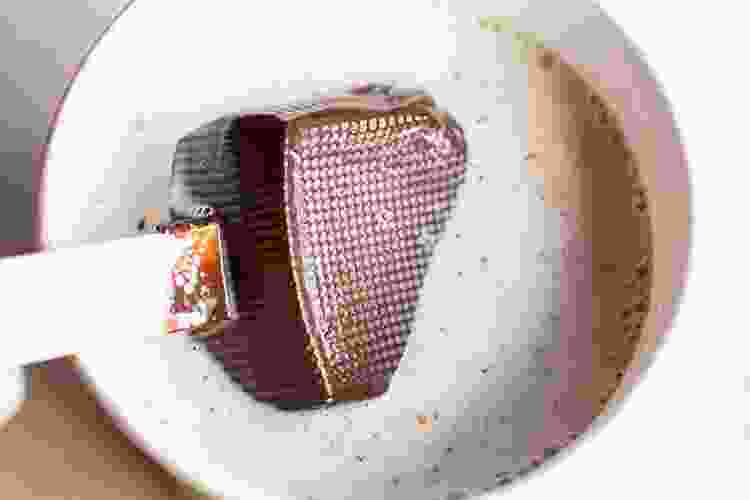 28. Blank Slate Board Game
Add an exciting twist to your board game collection with this mind reading challenge. Players earn points by completing phrases while trying to predict what the other players will write on their boards. Only direct hits will score. Simple rules and quick play make this a sure-fire win when it comes to family gifts under $50.
29. Collapsible Cornhole Set
No need to put the bags away for the winter! This clever nylon cornhole set is perfect for indoor or outdoor play, and its light collapsible design folds up for easy storage. Compared to the more expensive, less portable sets, this one fits nicely within your gifts under $50 limit. Let the games continue!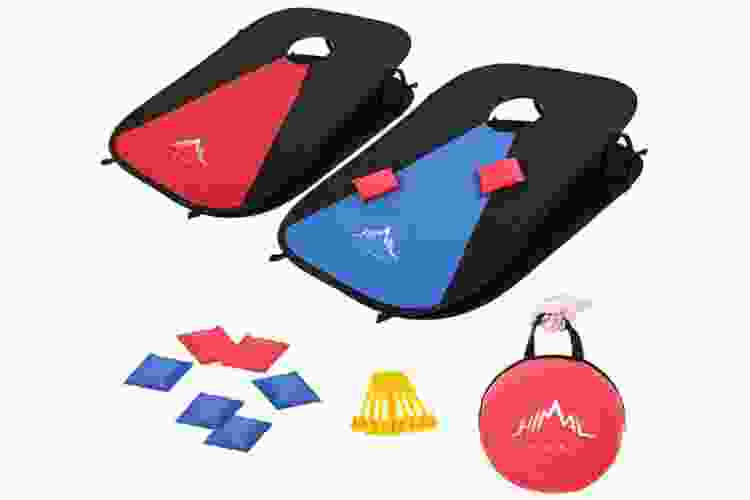 30. Soundbar
Elevate any family room entertainment center or outdoor pool party fun with this streamlined bar speaker with Bluetooth capabilities. It works both indoors and outdoors, and its adaptable wireless design lets it move easily from one sound-blasting occasion to the next.
Gift a Virtual Wine Tasting Now
The ultimate gourmet gift for any wine lover on your list. Virtual wine tastings bring a virtual vineyard experience right to you.
31. Five-Game Outdoor Play Set
There's something for everyone in this deluxe five-game yard play set. The whole gang can enjoy badminton, ring toss, scoop ball, frisbee and volleyball. Perfectly portable for beach, backyard, picnic or camp set-up. It's like giving a whole amusement park's worth of fun — a definite score for gifts under $50.
Best Gifts Under $50 for the Home
32. Kitchen Apron
A stylish unisex apron is the perfect addition to a busy kitchen in a bustling home. Think of the splashes and splatters that will be avoided during dinner prep and summer cookouts! Shareable and wearable by all adults in the family, they make great gifts under $50 for modern chefs and amateur foodies alike.
33. Homesick Candles
This thoughtful candle company recreates the signature scents of locales all over the U.S. Choose a new home mixture with a light refreshing smell or order a special regional blend for someone who could use a little "home" in their home. You can also add your own message to the label for an extra-personal touch that makes your gifts under $50 even more special.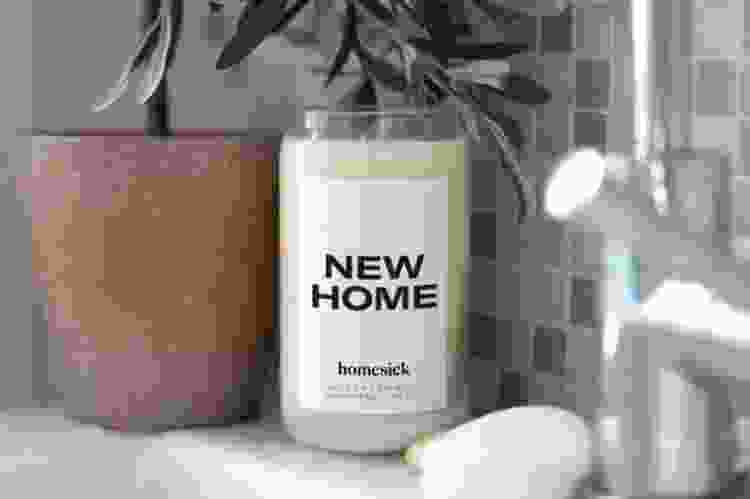 34. Cheese Board
A beautifully designed charcuterie and cheese board comes complete with coordinating stainless steel cheese knives for handy slicing and serving. It's a perfect addition to a cocktail party or an upscale dinner, and it stores beautifully on a countertop or tucks away tidily in a drawer or cabinet. For lovely household gifts under $50, it's a sure-fire hit!
35. Wyze Night Vision Security Camera
Compact and discreet, the Wyze night vision camera captures stunning video images without complicated installation, and cloud storage makes it all watchable from your smartphone or laptop screen. They make great gifts under $50 for the security fanatic in your life, or the new parents who want a little late-night peace of mind with their newborn.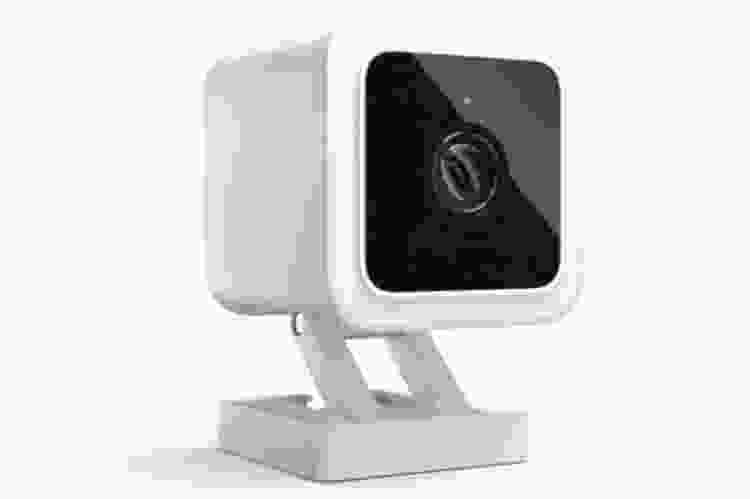 36. Cozy Reversible Sherpa Throw
Brisk weather calls for as much warming comfort around the house as possible! This lightweight, hypoallergenic throw will add warmth to the family room while also warming the family. At a price this reasonable, you can grab two and still make your $50 gift budget.
GET UP TO $50 IN COZYMEAL
CASH™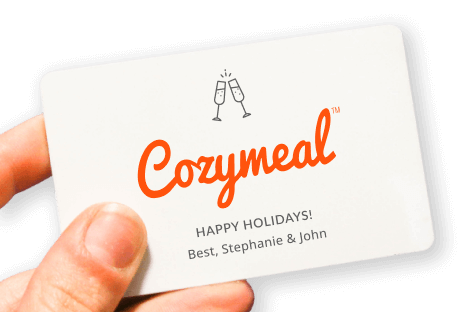 GET UP TO $50 IN COZYMEAL
CASH™
$100 or more, get $10 Cozymeal Cash™
$250 or more, get $25 Cozymeal Cash™
$500 or more, get $50 Cozymeal Cash™
37. Retro-Style Toaster
With its sleek rounded edges and its color-and-chrome finish, who wouldn't love having an artful vintage-style toaster resting their kitchen counter? And you can tick off two categories in your gifts under $50 search, fashionable and functional. Available in blue and black hues to reflect its mid-century origins amidst more modern decor.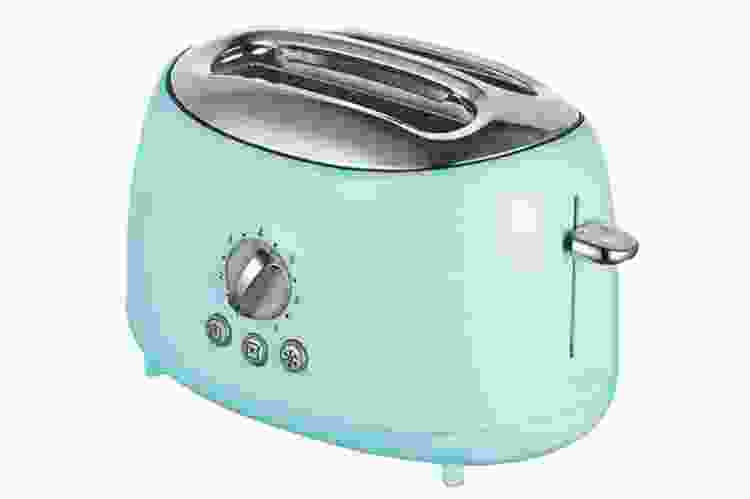 38. Mixtape Welcome Mat
Mix it up with a whimsical greeting that enlivens the entrance of any home! This welcome mat printed in the design of a classic mixtape cassette comes with "Welcome Mix" in handwritten font on the label. It's a great choice in retro gifts under $50 for music lovers and makes for a fun conversation starter from the moment guests arrive!
39. Essential Oil Diffuser
Add a comforting, therapeutic touch to any indoor environment with this essential oil diffuser. The light, refreshing aroma of essential oils in blends will relax, energize and comfort, and with its elegant modern design and teakwood casing, it makes a lovely addition to a shelf or tabletop.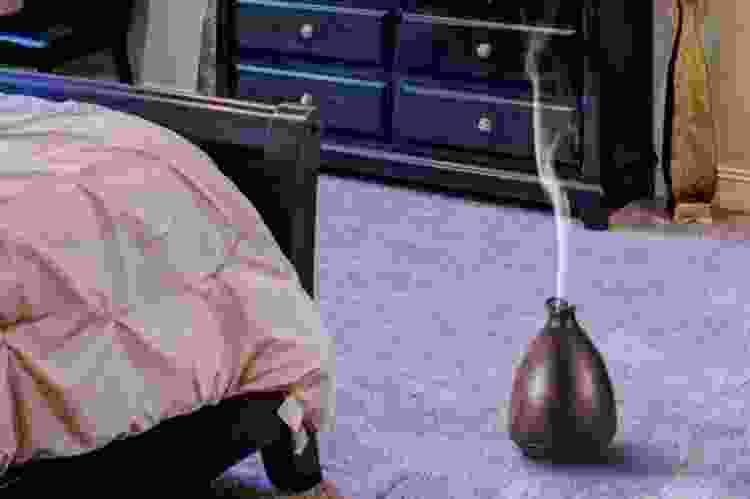 Best Gifts Under $50 for the Kitchen
40. Sphere Ice Molds
Make the mixologist on your list the hit of the home-based bar scene with these striking silicone ice molds. The spheres they create fit neatly in a whiskey glass, and the fascination of seeing a perfect ice orb as you imbibe is a magical experience. These are a steal when it comes to gifts under $50, so buy a few and spread them around your crew!
41. Glass Pour-Over Coffeemaker
Nothing tops the pour-over method for achieving an amazing cup of coffee. The discerning coffee drinker on your list will love the artful shape of this attractive hourglass flask with its comfortable cork collar and reusable mesh filter, and the superior flavor of the coffee it creates will make this a favorite among your gifts under $50 this season.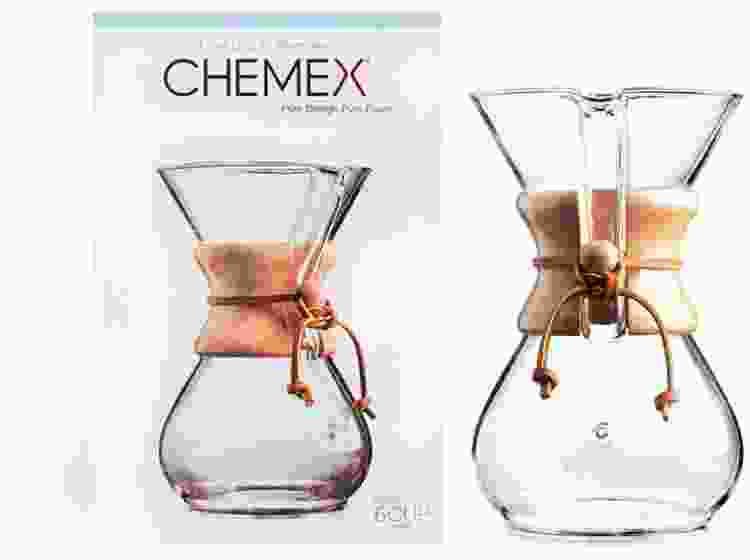 42. Belgian Waffle Maker
Breakfast and brunch fans will be head over heels for this classic Belgian waffle maker and dessert lovers will discover the wonder of cake batter waffles — everybody wins with this kitchen gift under $50! With its sturdy construction and anti-overflow design, it's a great addition to any family kitchen.
GET UP TO $50 IN COZYMEAL
CASH™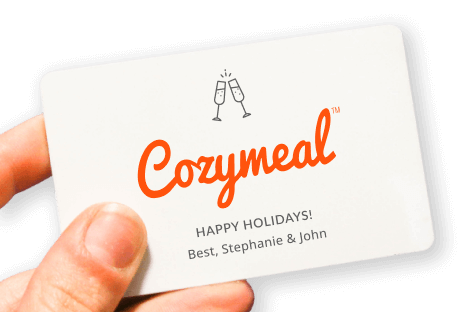 GET UP TO $50 IN COZYMEAL
CASH™
$100 or more, get $10 Cozymeal Cash™
$250 or more, get $25 Cozymeal Cash™
$500 or more, get $50 Cozymeal Cash™
43. Bento Box
These traditional Bento containers hold a lot more than sushi, though it's perfectly suited for that as well. Made with thoughtful, sturdy construction for keeping lunch or dinner courses separated, it's microwave- and dishwasher-safe for easy cooking, clean-up and storage. Gifts under $50 have rarely been so useful!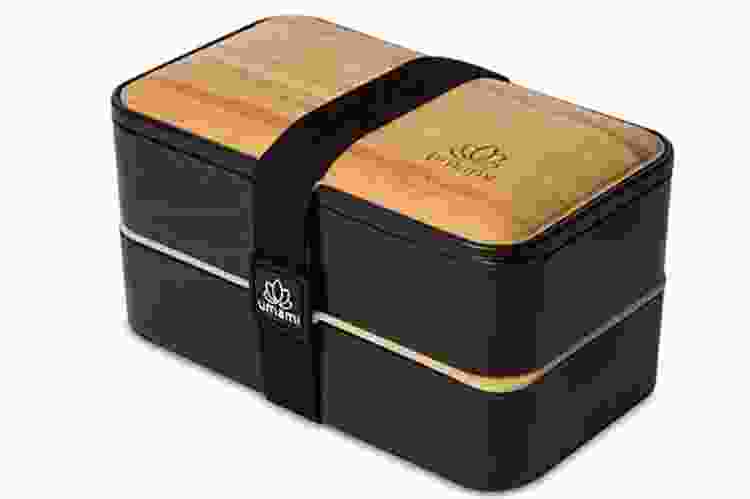 44. GreenLife Qwik Egg Maker
The key to perfect eggs is a dedicated egg machine that can cook up to seven eggs in one go. With settings for poaching, hard-boiling, egg bites and omelets, there's no such thing as overcooking with the GreenLife Qwik Egg Maker. Everyone's order will be up in no time!
45. Olive Oil and Dipping Spice Set
Great as a snack or an appetizer, seasoned oil dips for bread are a delicious way to elevate the usual fare. This set of olive oil and spices is the perfect accessory to dinner parties and for those who just enjoy a gourmet snack. For gifts under $50 that satisfy your foodies, you can't do better.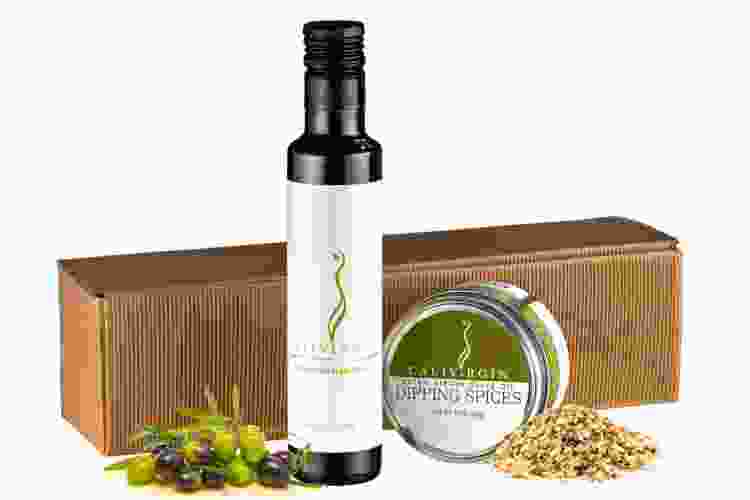 46. Aerating Wine Tumbler Set
Thrill your wine enthusiast friends and family members with a set of sleek glass tumblers that aerate your wine as you pour. It eliminates the need for a separate aerator, and their artful modern design makes them easy to grip and lovely to hold. Functional and beautiful; for gifts under $50 aimed directly at the wine lovers on your list, you can't go wrong.
47. Panini Press
Take sandwiches to the next level with this small electric grill and panini press from George Foreman. It serves two people and it compact enough to sit comfortably on the countertop.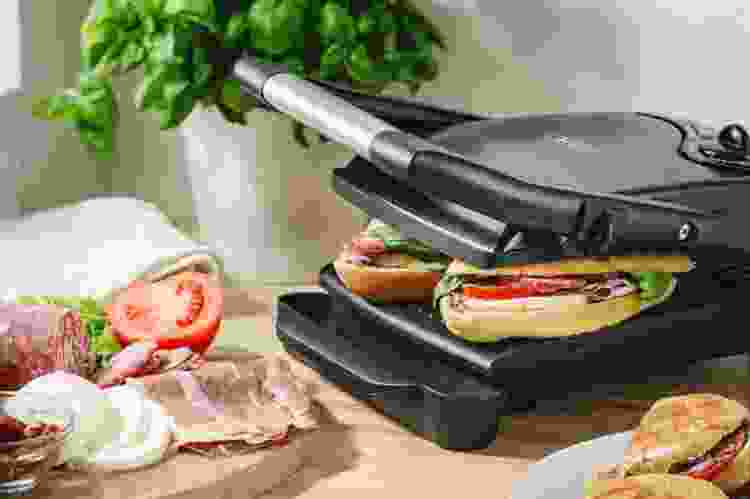 Tech Gifts Under $50
48. Waterproof Portable Bluetooth Speaker
This is a great tag-along sound system with a sturdy carabiner that attaches easily to a belt loop or backpack, and its sturdy waterproof construction means it can go sailing down the river and stand up to a singalong in the shower.
Hungry for the Best Cooking Gifts?
Shop gifts and experiences for food lovers, budding chefs and cocktail connoisseurs.
49. Wireless Fast-Charging Mouse Pad
Tech gifts under $50 that do double duty will definitely be appreciated. Keep your phone charging right by your side while you work with this stylish mouse mat. It doubles as a wireless fast-charge station for your mouse and iPhone to eliminate awkward cables and slow charging times.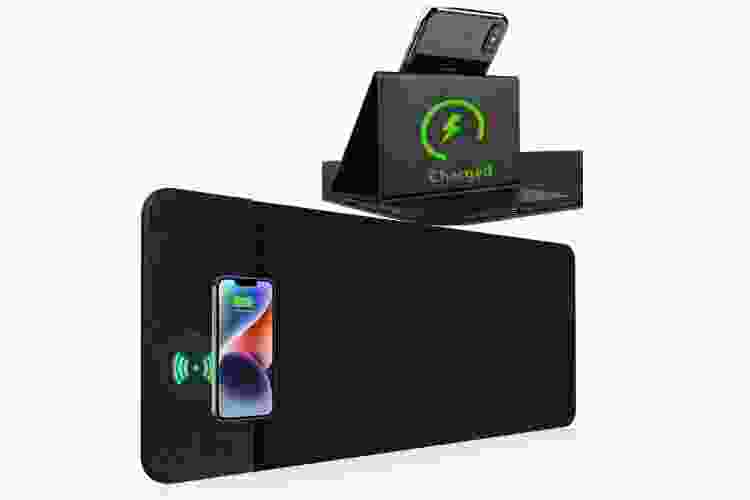 50. Sunlight Alarm Clock
For the night owls on your list who like something more subtle than an alarm to rouse them in the morning comes this sunlight clock featuring an LED light that replicates the soft illumination of rising or setting sun. And there's a traditional alarm for the diehards as well!
51. Tiki Tunes
This little dynamo will be the hit of the gifts under $50 party! A powerful Bluetooth speaker with a tiki torch design and a soft atmospheric LED bulb that flickers like real fire combines the best elements of light and music, all in one cute little device. And, it can be synced up in pairs for a true stereophonic experience.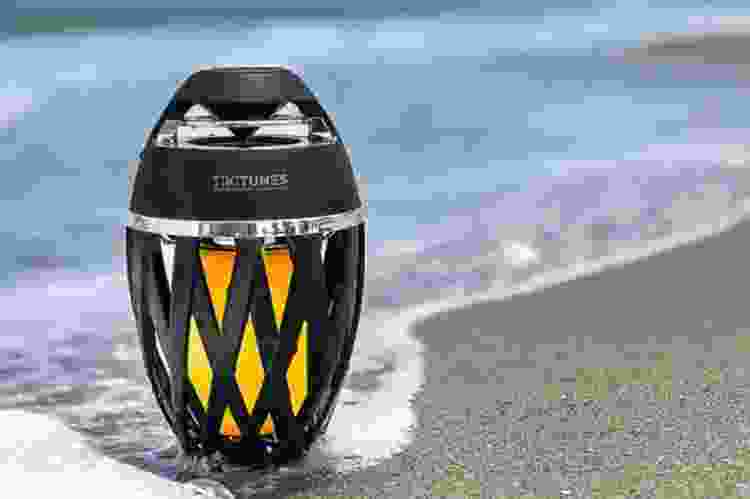 52. UV Sterilizing Wand
Ensure your health and safety with this handy sterilizing wand that uses UV light to kill harmful germs and bacteria. They're small and portable, which makes them perfect gifts under $50 for home, car and office use.
53. Charging Station
Choosing slick tech gifts under $50 that work for the whole family is a breeze with this sleek multi-port charging station. With slots for up to six devices, plus earbuds and smartwatch, the whole family will be juiced in no time — and everyone will always know where they left their phones and tablets!
54. Amazon Echo Dot
For people on your list who want to stay connected with a simple-to-use device, this smart speaker from Amazon provides music, reminders, smart appliance controls and more. With highly responsive voice commands, the whole house will be wireless and hands-free in no time, making this among the handiest gifts under $50 this season.
55. Tile Sticker Two-Pack
For the habitual misplacers in your life, these clever Tile tags will keep them in the know. Add them to keys, remotes — anything that can be lost. Then download the app to your phone, and when your item is within 150 feet, you'll know exactly where it's located. You'll never lose track of it again (maybe)!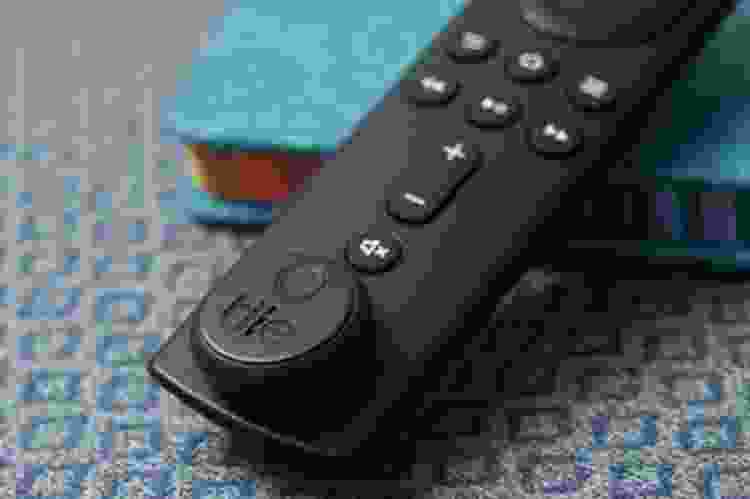 56. Smartphone Camera Lens Kit
Expand the camera capabilities of any iPhone or Android smartphone with these ingenious clip-on lenses. Achieve wide-angle and macro effects and illuminate your subjects with the miniature ring light. It all comes in a handy travel case for easy transport.
Gift Cookware Loved by Chefs
Shop gourmet gifts for your favorite foodie. Chef-beloved brands. Easy returns. Price matching guaranteed.
57. Rocketbook Smart Notebook
The award for the most futuristic option in the Gifts Under $50 category goes to this mind-blowing invention! A brilliant reusable hybrid of old and new tech, this smart notebook transfers handwritten data to your devices wirelessly, then cleans up in the microwave for the next use. What will they think of next?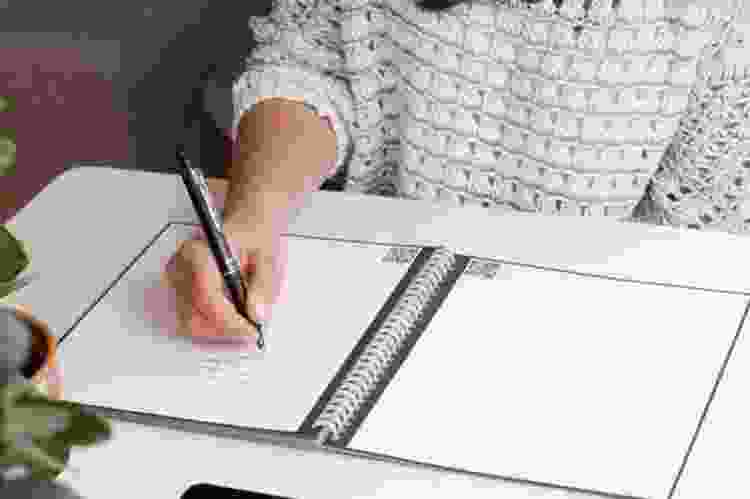 FAQs
What is a good $50 gift?
There's an impressive selection of fun and useful electronic gadgets available as gifts under $50, as are home and kitchen items. Gift cards for a favorite restaurant are a popular choice, too. Clothing and home comfort items such as warm jackets, soft robes and comfortable slippers are wonderful options as well.
You can never go wrong with home entertainment gifts under $50, like a Roku dongle or Amazon Fire stick. There are also Netflix and Hulu gift cards available for those on your list who are still undecided about their streaming options; a gift of a three-month subscription is an excellent way for them to test the waters while keeping it under $50.
What gifts can I buy under $50?
There are amazing choices in all categories when shopping for gifts under $50. Many board games are priced between $15 and $25; these make great choices for families and older children.
Food gifts are a sure-fire hit, either in the form of a snack crate or a thoughtful party pack that you assemble from scratch. And there's a wide variety of household gifts under $50 such as scented candles and throw blankets that always make for thoughtful additions to a home-centered gift.
You could even combine a few gifts under $50 for a fun gift basket without breaking the bank!
What is a good gift for anyone?
In general, kitchen gadgets are fun and affordable choices for gifts under $50 for anyone on your list, as are luxurious bath and beauty gifts. If you aren't sure of their tastes, you can opt for a thoughtful gourmet snack basket or an insulated tumbler for some great $50 gift ideas.
When all else fails, a gift card is a great way to let someone know you're thinking of them while maintaining your budget for gifts under $50.
Gift an Online Cooking Class Now
Give your favorite gourmand the gift of world-class cooking lessons right from the comfort of their own kitchen.
Consider the interests of the person you're giving to and opt for a relaxing spa gift card for an overworked mom who could use some serious downtime or a gaming gift card for a video game enthusiast who can't get enough screen time. And a Cozymeal gift card is always perfect for sending friends and family on an unexpected culinary adventure they'll never forget!
Is $50 a good gift?
Yes! Thanks to online shopping, it's easier than ever to find gifts within your budget, and searching for gifts under $50 returns a surprisingly broad selection of choices for friends and family members.

Join 200,000+ Culinary Enthusiasts
Exclusive deals, recipes, cookbooks, and our best tips for home cooks — free and straight to your inbox. PLUS: 500 Rewards Points.
Whether you're shopping for a homeowner, a coffee lover, a bookworm or a tech fan, you can find useful and enjoyable gifts under $50 for everyone on your list!
For even more inspiration in finding the best gifts under $50, check out other experiences happening on Cozymeal.