43 Unique Wine Gifts for Wine Lovers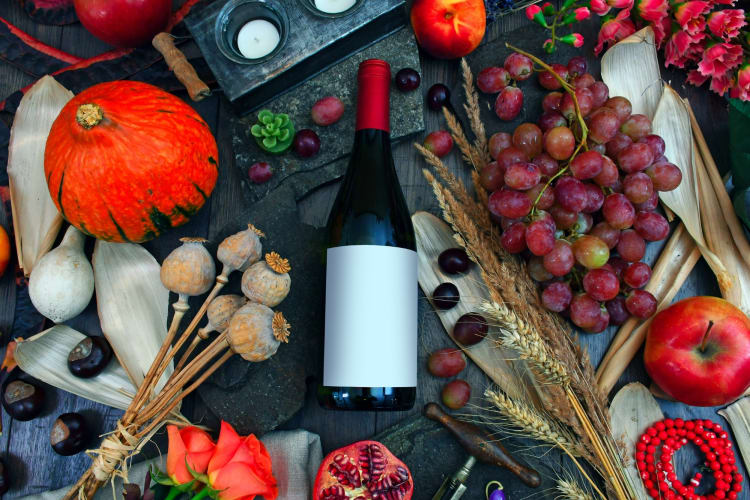 Our editorial team recommends the best products through independent research, selection and careful review. If you make a purchase through one of our affiliate links, we may earn a commission. Prices are subject to change.
The season of gift-giving celebrations calls for special beverages, and wine gifts of all varieties are sure to be chief among them!
There's a wine lover or two in everyone's crew. With so many amazing bottles, great flavor profiles and intriguing gifts for wine lovers to choose from, shopping for wine fans can be one of the easier tasks on your holiday to-do list.
If you have something a little more unique in mind for that special someone, you can search the unlimited choices on the web for the best wine gifts to suit the person and the celebration. And for any parties or holiday occasions you're scheduled to attend, a pretty bottle is a perfect way to say thank you to your hosts or to present them something special to set on the bar.
But the possibilities don't stop with wine itself. Do you know a wine fan who's also a game lover? Or an art collector who loves contemporary wine decanters that are both artful and functional? From books to games to apparel, reach beyond the bottle and find a wonderland of items suitable to make your wine lover happy, from a whole spectrum of wine accessories, gadgets and tools at prices that fit every budget.
Here's a list of our favorite 43 wine gifts to make your shopping a little bit easier and your season a whole lot brighter!
Jump to Section
Experience Wine Gift Ideas
1. Virtual Wine Tasting
Sometimes, experience gifts can be all the more meaningful than something tangible. Enjoy a sampling of regional wines while lounging in your living room or reclining in your own backyard with a virtual wine tasting. In these live classes, you'll learn the finer points of vintages, varietals and food pairings from sommeliers and chefs with a true passion for wine. A unique experience for anyone who's curious to learn more!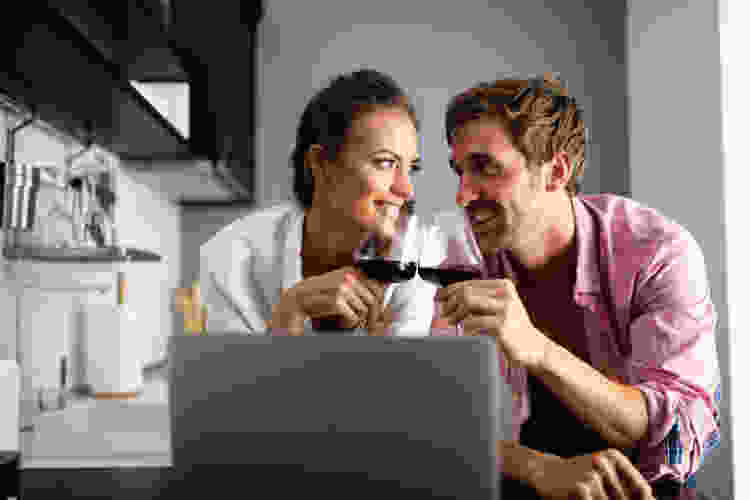 Gift a Virtual Wine Tasting Now

The ultimate gourmet gift for any wine lover on your list. Virtual wine tastings bring a virtual vineyard experience right to you.

Shop Now
2. Online Mixology Class
For lovers of mixed drinks and craft cocktails, there are online mixology classes that cover a wide variety of beverages, from wine and Champagne to spirits and cocktails. Whatever the pour, you're sure to gather a wealth of knowledge from talented mixologists who've shaken and stirred for some of the most prestigious watering holes in the industry.
Best Fine Wine Gifts
3. Justin Isosceles Bordeaux
If your wine lover is a fan of the red, this Bordeaux blend from Paso Robles promises to be a fulfilling choice. Its unique blend marries cassis and cherries to chocolate to create a robust bouquet, balanced by spicy French oak.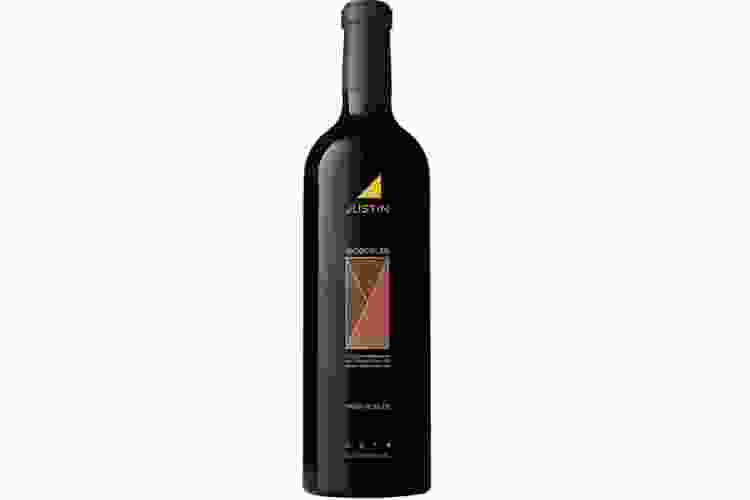 4. Girard Cabernet
For the more daring wine lover, there's this intriguing combination. Dark chocolate and plum notes play in the nose and on the tongue with this deep red California bottle, a great wine gift for those on your list with finer tastes for sweet yet complex wine experiences.
5. Salmon Sancerre Sauvignon Blanc
A white that's sure to please, this old-vine selection contains crisp citrus notes and makes an excellent wine for pairing with cheese. A great wine gift choice for your sauv blanc fans.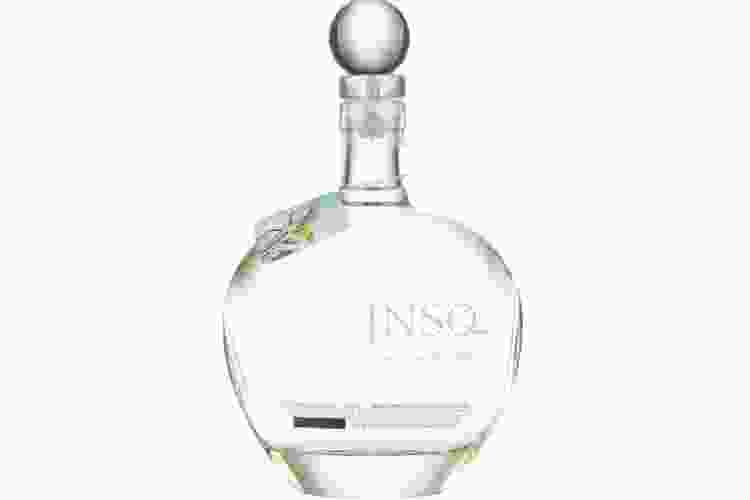 6. Cooper & Thief Barrel-Aged Red Blend
This jam-like red wine aged in bourbon barrels to infuse a smoky sophistication is a perfect wine gift for anyone on your list who loves red but also savors a spot of adventure in their glass.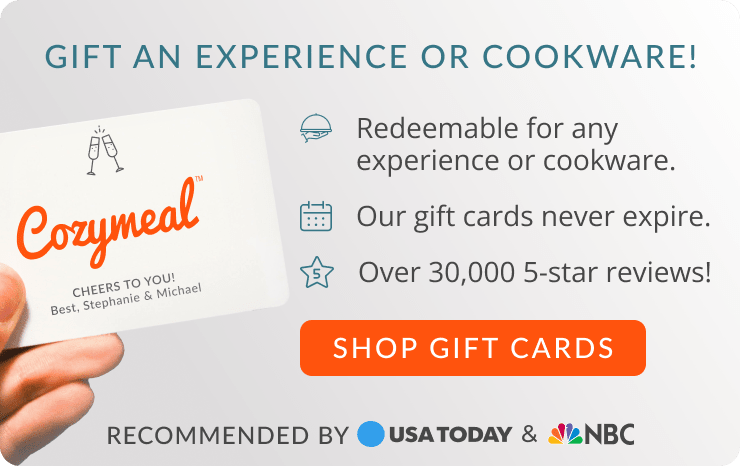 7. Veuve Clicquot Brut Champagne
Think of this as an occasion in a bottle. Creamy, deep and light with the flavors of ginger and pear, this delightful medium-bodied Champagne is the perfect wine gift to announce that the festivities have begun!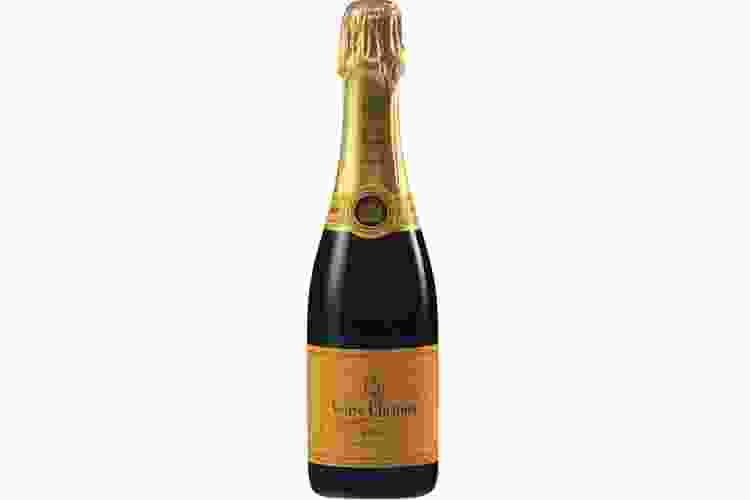 8. Red Schooner Malbec
Another red for the list, this one a dense Malbec from Argentina decorated with French oak and dark red fruit notes. Fasten a new corkscrew around the neck with a ribbon and call it a wine gift for the ages!
9. Stella Rosa Black
This low-alcohol wine cocktail made largely from Brachetto grapes blends berry flavors with a touch of natural sparkle. Perfect for anyone who favors a deeper tone to their pours.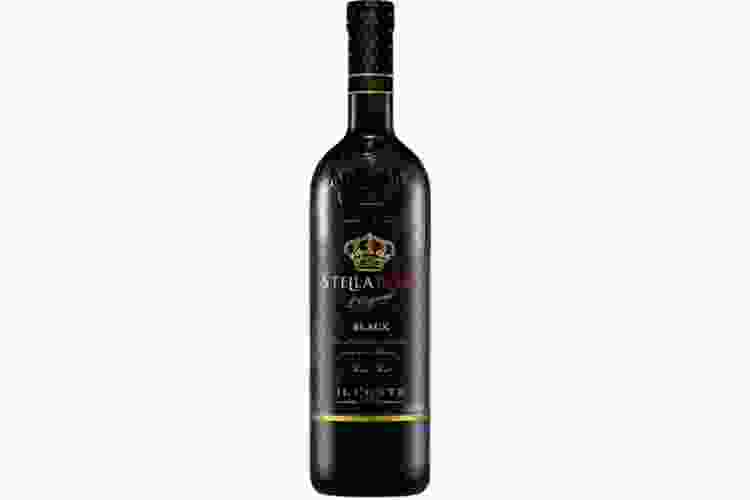 10. Wagner Riesling Ice Wine
With a delightful blend of citrus, honey and peach, this dessert wine is a specialty wine gift for anyone who loves a lighter wine experience. Present it paired with delicious fruit tart from your local bakery for a sweet celebration.
11. Penner Ash Pinot Noir
An enticing pinot exploding with the spicy tones of bitter cherry, blackberry, mocha and cherry cola, this bottle is bound to become the life of the party for any wine lover lucky enough to receive it!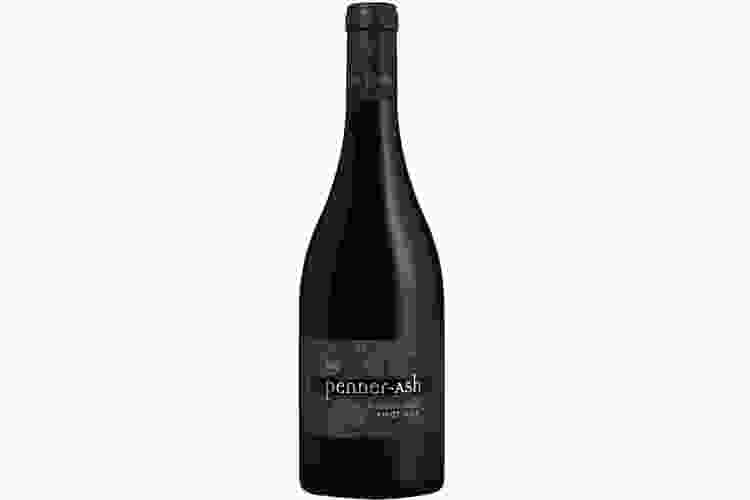 Best Gifts for Wine Lovers Under $20
12. Firebrand Chardonnay
Oak, vanilla and green apple aromas make this vibrant white a fun choice for chardonnay fans. Its lightness pairs well with pasta and seafood dishes, which is never a bad thing.
13. 19 Crimes
Each label from this inventive vintner features a criminal figure from colonial Australia. Download the app to your smartphone to see an augmented reality video of the convicts describe their offenses while you sip. An interactive experience and a delicious pour all in one unique bottle…the future of wine gifts has arrived!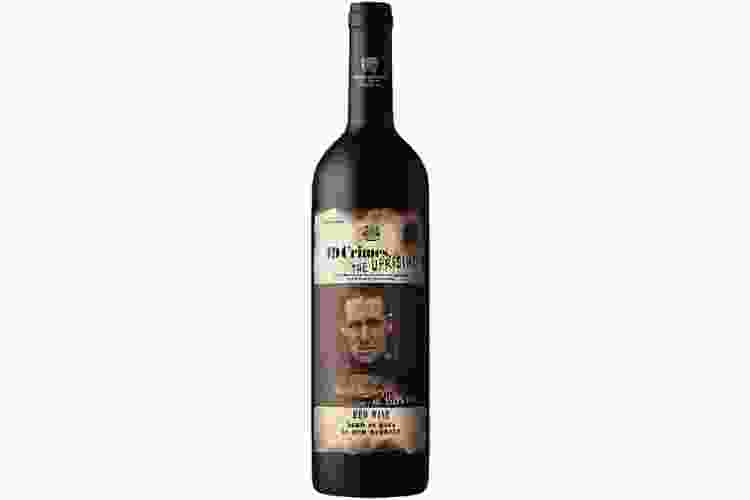 14. L'Eclat Sparkling Rosé
It may not be from the Champagne region, but it is authentically French! Fruity and refreshing, this rosé makes a great wine gift for the lovers of sparkling beverages on your list.
Gift an Online Mixology Experience
Raise a toast to the perfect gift. Enjoy craft cocktails, bartending basics and more taught by five-star mixologists.
15. Chocolate Bar Port
A dessert blend that melds the best of both chocolate and port flavor profiles, this bottle makes a great wine gift idea for those whose tastes tend toward the sweet. And the novelty of cocoa and wine mixed together in the same beverage makes it a great conversation starter, too.
16. Roscato Rosso Dolce
A gently fizzy red from the Lombardy region in northern Italy, this bottle is a great selection for anyone who loves novelty in their glass. It can also be served as an aperitif.
17. Risata Moscato D'Asti
Moscato is a celebration wine, and this bubbly concoction certainly qualifies. With honey and fruit aromas, it's a fragrant celebration in a bottle, and a perfect wine gift for the party lovers in your circle.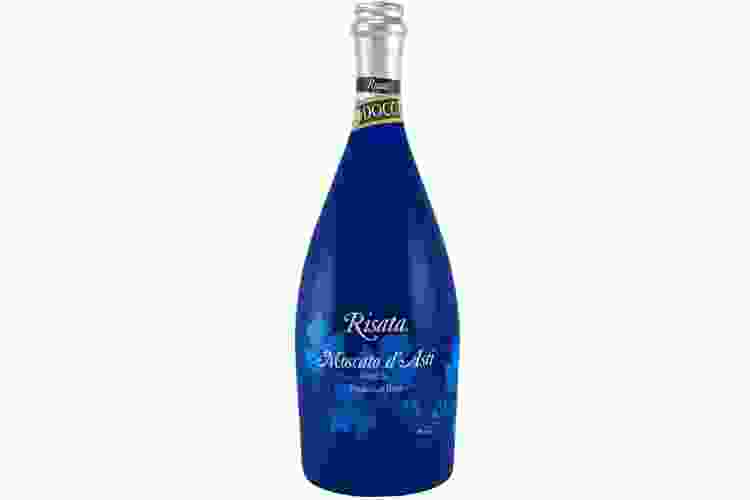 18. Apothic Crush Red Blend
If there's such a thing as "gothic wine", this one fits the bill! Crush is a velvety red blend with notes of chocolate and caramel that makes a most pleasing wine gift for the red aficionados on your list.
19. Big Encanto Prosecco
For anyone on your list who loves mixed beverages with a wine base, this crisp, fruity bottle lends itself to unforgettable mimosas, which makes it two occasions in one. A perfect wine gift for brunch lovers.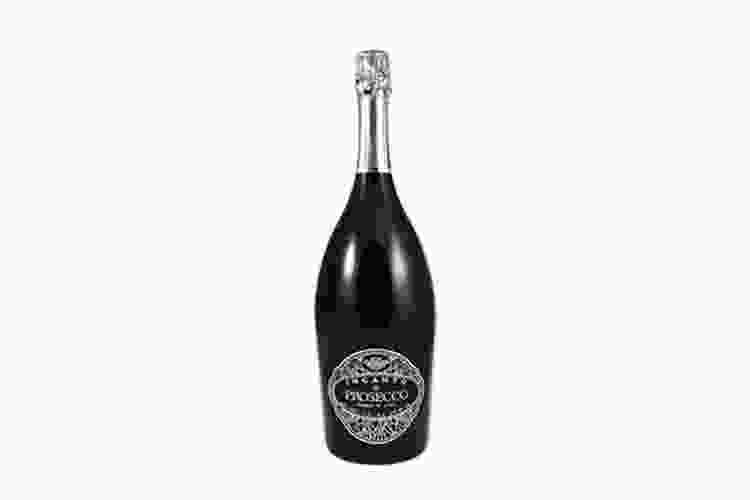 Wine Accessories
20. Wine Rack
This simple wine rack holds up to 10 bottles and folds away when not in use. It's a wine gift conversation piece that makes a stylish addition to any kitchen counter or bar décor.
21. Vinturi Deluxe Wine Aerator
Make easy work of aerating your red wines with this sleek, artful wine aerator, perfect for hands-free countertop party preparation of a whole bottle or a single glass.
22. Rabbit Corkscrew
No more tricky corkscrew adventures! A must-have wine gift for every connoisseur's tool kit, Rabbit's brushed metal finish easy-grip easy-grip corkscrew comes in a variety of fashion colors and makes opening bottles a comfortable task.
Shop Like a Chef in the Cozymeal Shop
Update your kitchen with top-rated cookware. Beloved brands, easy returns and guaranteed price-matching.
23. Bottle Toppers
No need to polish off the whole bottle in one go with these glittering dichroic glass plugs in artful contemporary designs. They make showstoppers of your bottle toppers, a perfect wine gift for the one-glass drinkers who like to let their wine rest between pours.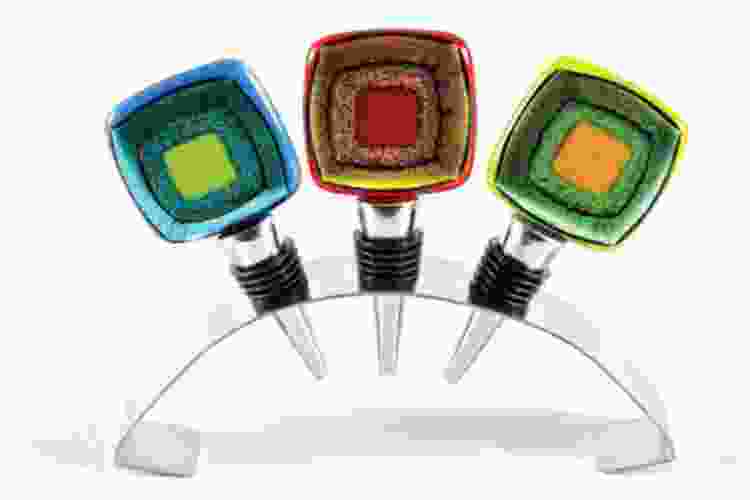 24. Wine Chiller
Modern shape meets functional brilliance in a metal bottle chiller. Personalize the surface with a monogram or family name for an elegant wine gift idea to last for generations.
25. Wine Tasting Flight
Small in profile but grand in style, this four-flask wine tasting flight has a chalkboard surface that allows you to write the names in chalk before each glass. A great choice for the wine samplers on your list.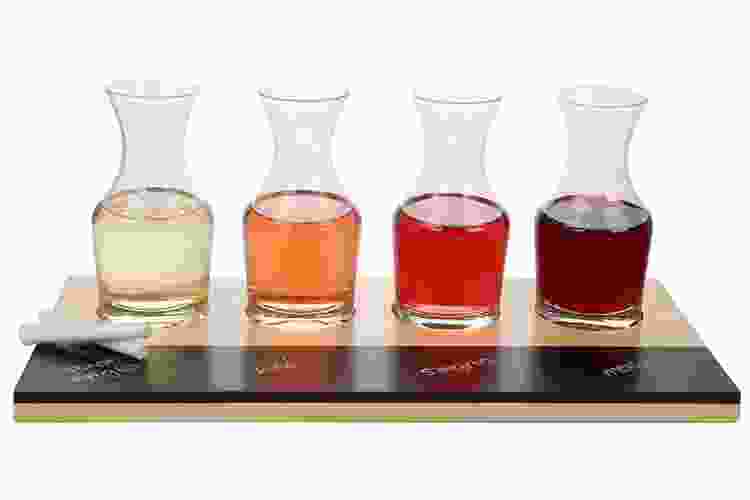 26. Champagne Straws
Why dirty your wine glasses if you don't have to? For the fun folks in your gift-giving crew, these extra-long reusable metal straws let you sip straight from the bottle for a whimsical wine gift experience!
27. Monogrammed Wine Glasses
The classic feel of these sturdy wine glasses makes a perfect surface for an etched monogram to personalize your wine lover's dedicated glass. A set of four is a fantastic wine gift for a family or corporate group.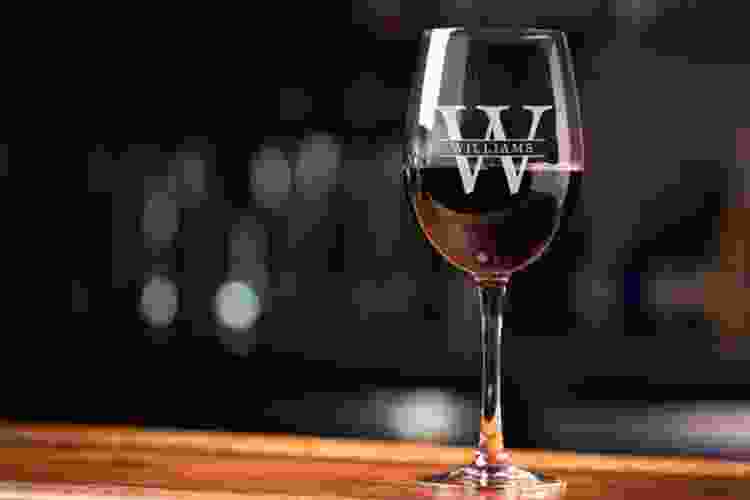 28. Decanter
This elegant Spiegelau Authentis Decanter makes a stunning presence on the dinner table of any wine lover. The sophisticated shape helps enhance the bouquet, aroma and mouthfeel of your favorite vintages and red wines.
29. Wooden Case for Boxed Wine
If you're exchanging gifts with fans of boxed wine, this wine gift is a perfect accessory! Made out of hazelnut, this wooden case perfectly houses most three-liter bottles of wine for a more elegant, upscale display.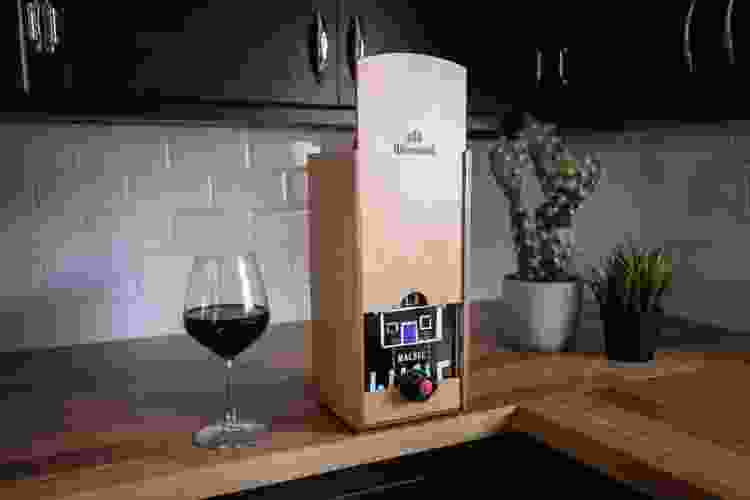 30. Wine Purifier
For anyone who loves wine but suffers from the effects of sulfites, this wine purifier gadget is a wonderful wine gift and the solution to all of their headaches. Simply pour your wine through the opening directly into the glass and enjoy the last sip.
Gift a Virtual Wine Tasting Now
The ultimate gourmet gift for any wine lover on your list. Virtual wine tastings bring a virtual vineyard experience right to you.
31. Corkcicle Air
For those who favor their wine chilled, this wine gift is a clever and useful option. Just pop the reusable icicle in your freezer then use it as a stopper in your bottle to chill your wine to the perfect temperature every time.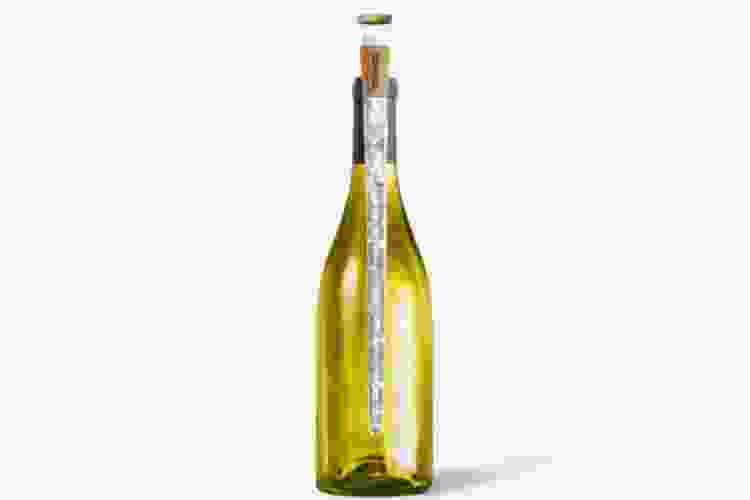 Themed Wine Gifts
32. Wine Folly Wine Guide
An entire education in wine in a single volume, this comprehensive, contemporary guide to all things vino offers charts, graphs and illustrations to illuminate the wine experience for anyone on your list who wants to know more.
33. 12 Nights of Wine Advent Calendar
Why choose one bottle to gift your wine fan when you can give them a dozen? Twelve wine taster bottles in an elegant box will help them count down the days. This makes a great host or hostess wine gift for those early-season parties!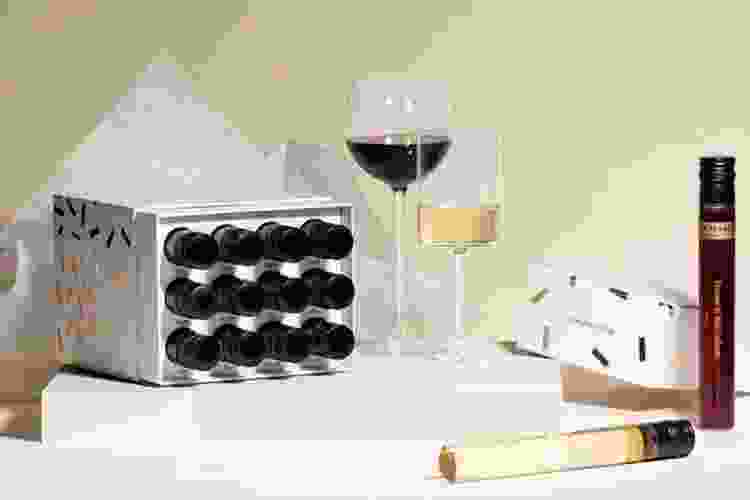 34. Wine Cooler Sleeve
This tote-along cozie keeps your wine properly chilled for picnics, BBQs and other outdoor gatherings, in a colorful nylon sleeve that makes a sweet wine gift for the wine lovers on your list who enjoy their bottles al fresco.
35. Red Wine-Infused Coffee
If anyone on your list loves their coffee as much as their wine, consider these red wine-infused beans as a wine gift to suit both their interests at the same time.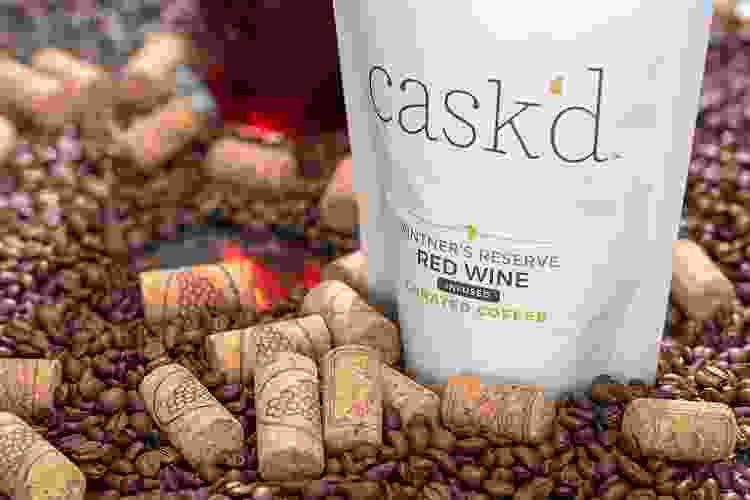 36. Bathtime Wine Holder
The relaxation goes even deeper with this hands-free bath-side wine holder. It suctions to any bath or shower wall to cradle the globe of a wine glass with non-slip grips.
37. Wine Soap
This delightfully scented handmade soap offers your wine lover a luxuriant bath experience without the bottle, though there's no rule that says they can't do both!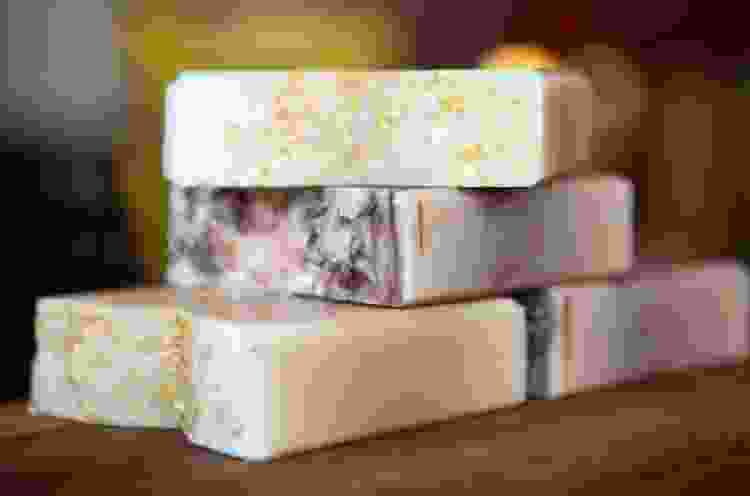 38. Wine and Snack Basket
Who could refuse a basket loaded with tasty treats hand-selected to pair with the bottles included? Creamy Houdini chardonnay and fruity Talaria cabernet sauvignon come nested in chocolates, crackers and olives. A wine gift to end all wine gifts!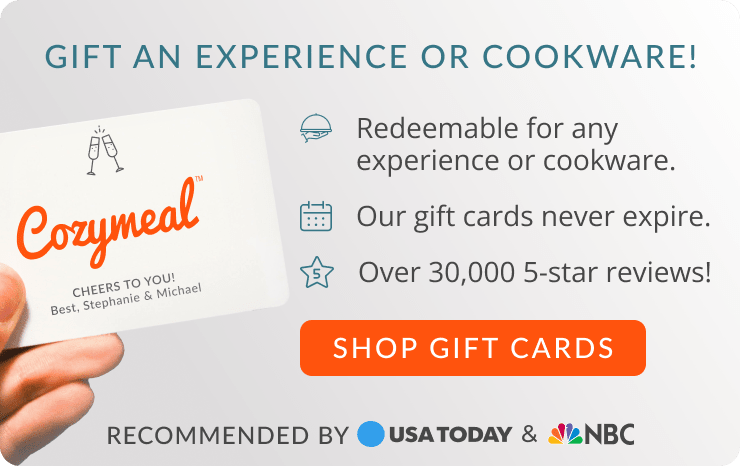 39. Outdoor Bottle and Glass Holders
Artful and portable, these yard spikes hold a bottle and four glasses at hand level for fun and function. A perfect wine gift for poolside enjoyment or a front lawn get-together when table space isn't available.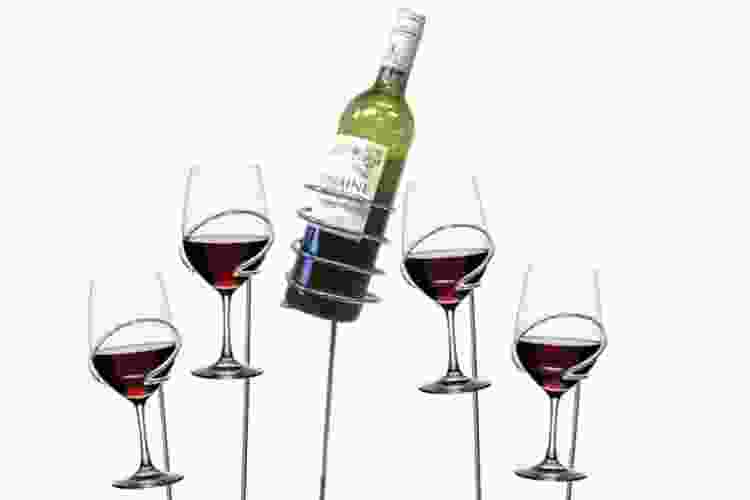 40. Beautiful Boards Book
The art of charcuterie is within reach for the cheese tray fans in your circle. With beautiful photographs and step-by-step instructions, this book on snack boards will teach your wine lover the perfect way to accent their beverages with meats, cheeses and other delectables.
41. Oak Infusing Bottle
Turn any bottle into a vintage pour in just two hours with this clever micro oak barrel contraption! It's a perfect wine gift for anyone wanting to switch up their usual choices without straying too far from their comfort zone.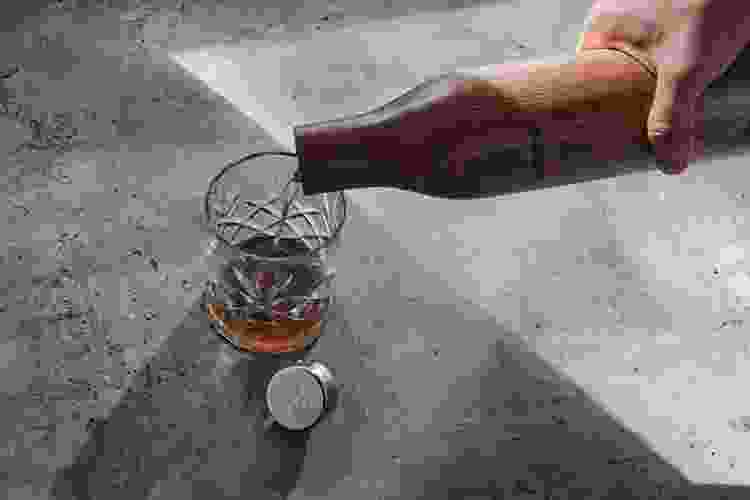 42. Wine Chart Art Print
Instead of memorizing all there is to know about the wines they serve, your wine lover can call on this handy at-a-glance guide that doubles as attractive wall art for any kitchen or bar.
43. Wine IQ Board Game
Game night just got a little more interesting for your wine lover with board game dedicated to their favorite subject! Imagine a night of wine, small bites and a few rounds of vintner trivia, and this wine gift is destined to become a favorite.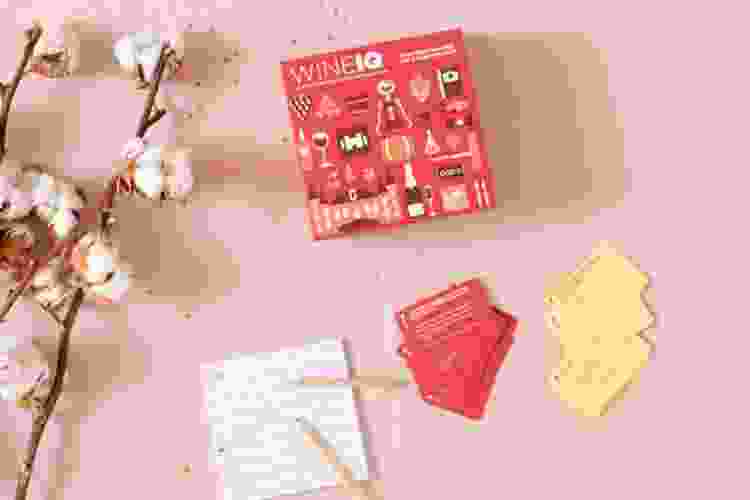 FAQs
What's a good wine for a gift?
Choosing wine that makes a good gift depends on the brand and varietal your wine lover favors.
If they love reds, you might go with a zinfandel like the Prisoner in the higher price range or a Forever Vineyards pinot noir for a mid-price. For whites, a refreshing Buttercream chardonnay or a Laudato pinot grigio are always great choices.
And if you have anyone without a favorite who loves a bit of excitement in their wine tasting, rosés have undergone a fun resurgence in recent years. And, of course, prosecco and Champagne are always in style as a celebratory drink for any occasion.
Gift an Online Mixology Experience
Raise a toast to the perfect gift. Enjoy craft cocktails, bartending basics and more taught by five-star mixologists.
What does every wine drinker need?
Glasses make some of the best wine gifts, and even if your wine lover has a favorite, they can always make room for more! Bottle openers and corkscrews make great gifts for wine lovers, too. Try decorating the neck of a nice, affordable bottle with a new corkscrew tied with a ribbon or pairing a varietal selection with a set of corresponding glasses to make a thoughtful combination.
If you just can't make up your mind, a gift card to a wine retailer makes an excellent shopping opportunity for any wine lover. They'll have a great time searching through the enticing selection of possibilities, and they'll be sure to get something they want without you having to know their exact tastes.
What is a good merlot to give as a gift?
Radius is a highly rated merlot from Washington. With sweet berry, plum and marshmallow notes, it makes a wonderful choice for merlot lovers and a perfect red meat pairing for any occasion that calls for a host gift.
Dark Horse merlot is another great choice for a wine gift, and a very affordable selection as well. Its chocolate-and-molasses notes give it a rich profile that rates highly among wine experts.
And for a higher-priced merlot, Duckhorn comes with fantastic reviews for its marzipan, dark fruit and spice flavor profile.
What is a good inexpensive wine?
There are amazing wines available everywhere at very reasonable prices. If you're looking in the under $20 range, Trader Joe's is renowned for their inexpensive wine selections, affectionately known as Three-Buck Chuck. Their current stock runs in the $12-per-bottle range.
Cupcake, Apothic, Franzia, Bogle, Dark Horse and Kendall-Jackson are all brands that are available nationally and produce a spectrum of high-quality affordable varietals that make perfect gifts. And they're almost always stocked at grocery store chains, so it's easy to pick up a bottle as a wine gift on your way to the celebration!

Join 200,000+ Culinary Enthusiasts
Exclusive deals, recipes, cookbooks, and our best tips for home cooks — free and straight to your inbox. PLUS: 500 Rewards Points.
Even if you aren't sure about picking out an actual wine, there are plenty of other great gifts for wine lovers to round out your shopping list, from the highly personal to the whimsically novel. If you're not sure what direction to head in, ask the specialists on hand for their advice. Many of them are knowledgeable about a vast array of wines and should be happy to help you figure out how to select the perfect wine gifts for anyone on your list.
And don't be afraid to group a few items to make a basket or collection of tools and accessories to accent the wine itself. These are always appreciated and come in handy. No matter what you find to be the most exciting, your search is bound to be eye-opening and fun!
For even more great gifts for wine lovers and everyone else on your list, check out other experiences happening on Cozymeal.