The 28 Best Experience Gift Ideas for Her or Him in 2022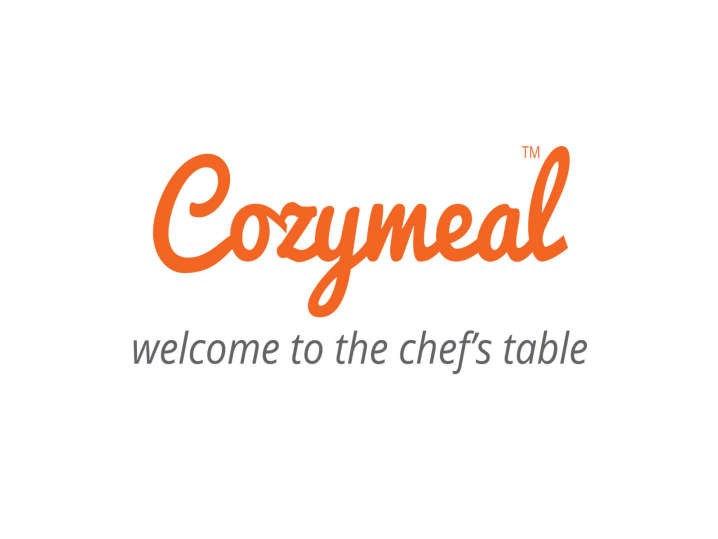 The perfect gift isn't something that you can wrap or put in a box. The perfect gift is an experience.
In 2014, Cornell University published findings that experiences create more satisfaction than material goods over time. What's more, the act of looking forward to an experience leads to more happiness overall. What does this mean for you? It's time to start giving the gift of experience.
Experience gifts require a little bit more creativity (i.e., you can't just walk into a store and pick one off a shelf), but the best experiences are always more personal, more thoughtful, more fun and are always a catalyst for unforgettable memories.
Check out these 28 best experience gifts for her or him, whether you're shopping for your significant other or your best friend. There's something thoughtful and unique on this list for each member of your inner circle.
Jump to Section
Hungry for the Best Cooking Gifts?

Shop gifts and experiences for food lovers, budding chefs and cocktail connoisseurs.

Shop Now
Experience Gifts for Her
Food
1. Hands-On Cooking Classes
Give her the gift of a day spent with an expert chef! Hands-on cooking classes are great experience gifts that will teach her the ins and outs of all her favorite dishes. There are options for decadent desserts, global cuisines, fusion fare and more, with classes to suit all skill levels. Browse the cooking classes in Napa, cooking classes in Chicago and other cooking classes near you to find one that will strike her fancy.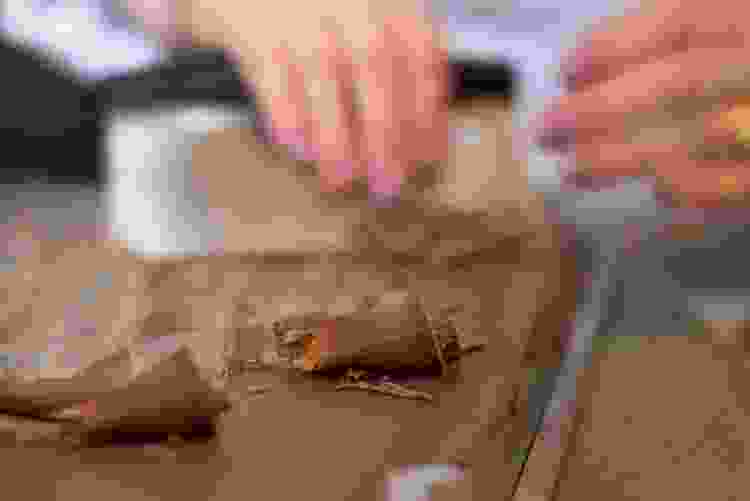 2. Local Food Tour
Treat that adventurous someone in your life to a culinary exploration of her city's tastiest bites on a local food tour. By combining sweet and savory food samplings with fascinating stories, local culture, history and architecture, a walking food tour is the perfect recipe for a memorable experience gift. Explore food tours in San Francisco, food tours in Boston and more food tours near you.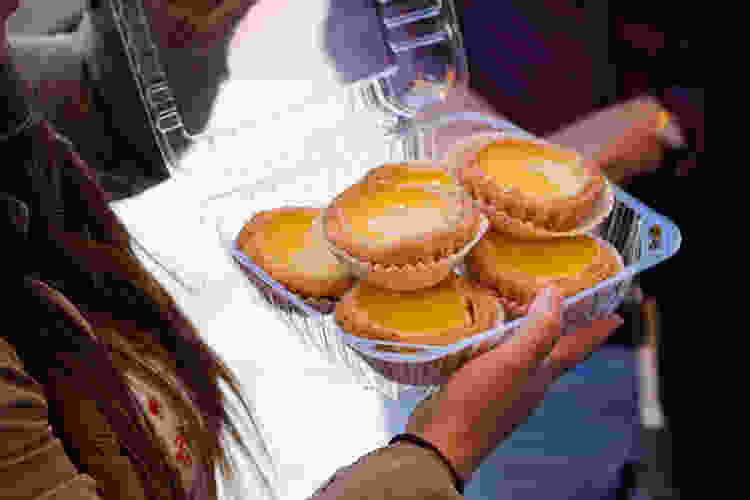 3. Culinary Experience Gift Card
If food is a general love for this special someone, a foodie gift card is her gateway to a world-class collection of cooking classes, food tours, personal chef experiences and even cookware in the Cozymeal Shop. Gift cards can be purchased in any amount from $10 up and they never expire.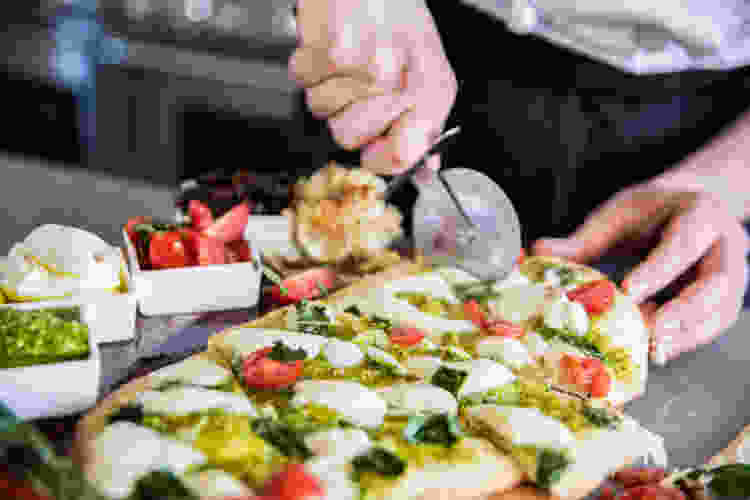 Alcohol
4. Online Mixology Classes
Give the gift of a crowd-free night out and craft cocktails! Online mixology classes offer virtual instruction from charming, top-rated mixologists who love teaching the art of cocktail-making. This is a great experience gift certain to shake things up.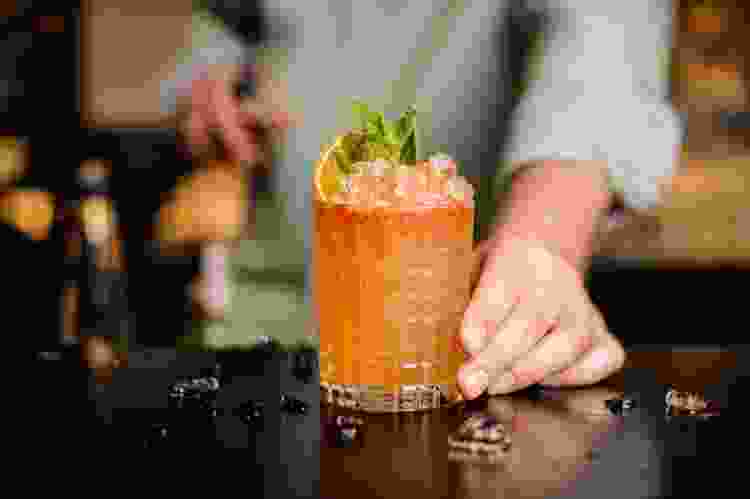 5. Virtual Wine Tasting
No vineyards nearby? No problem. Round up the girls for a virtual wine tasting event that will bring the elegance and expertise of a professional wine tasting lesson right to their own kitchens. With expert instruction from world-class sommeliers and chefs, they'll get to sample wines from all over the world. They'll even get to learn about pairing each wine with a complementary appetizer or dish.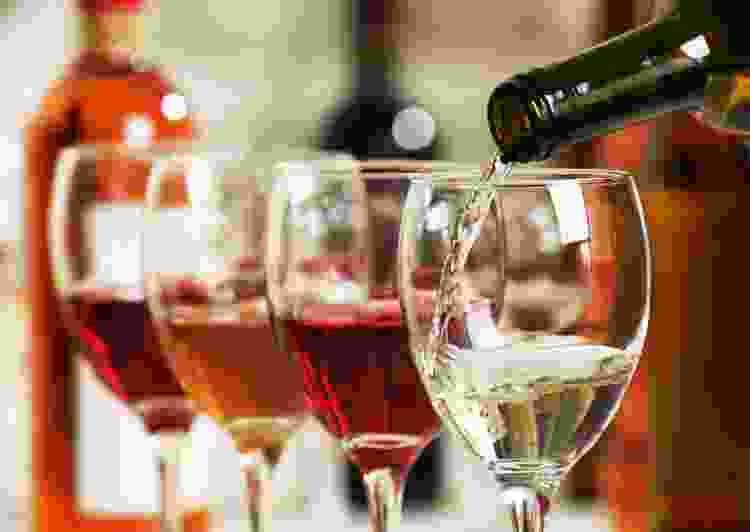 Relaxation
6. Online Coffee Classes
For the ultimate morning person in your life, you can't go wrong with live online coffee classes for an experience gift. Led by the best baristas in the industry, these interactive classes teach tricks of the trade for brewing café-quality coffees at home. For the person who loves relaxing at the corner coffee shop, these classes bring the ambiance, charm and delicious drinks home to your own kitchen.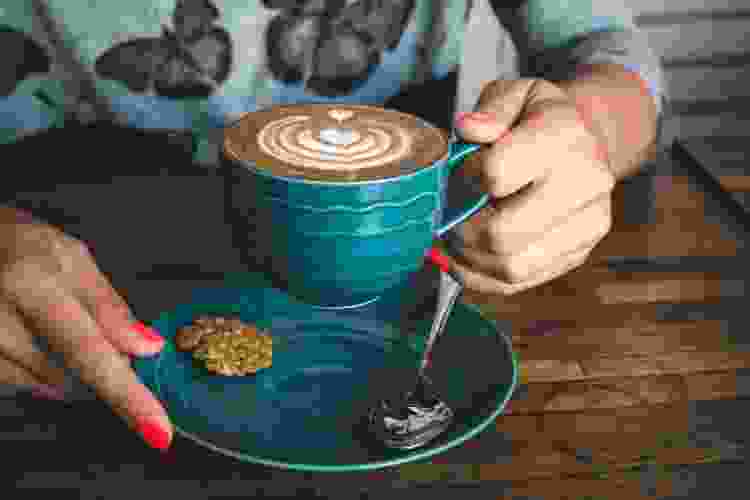 Gift an Online Coffee Class Now

Bring out their inner barista with live online coffee classes and give their caffeine fix a café-quality upgrade.

Shop Now
7. Spa Package
For that someone in your life who is always doing things for others but never takes time for themselves, this is an experience that they will truly appreciate. A day at the spa is one of the most relaxing and rejuvenating experience gifts you can give. She can indulge in a mud bath, enjoy a hot stone massage or try out a trendy new spa treatment. Forest bathing, perhaps?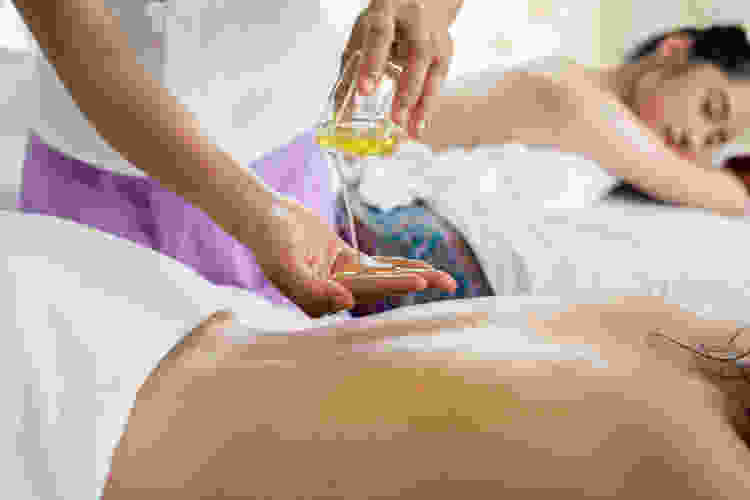 8. Pottery Class
Sign her up for a pottery class that includes step-by-step instruction with experienced, enthusiastic local artists. This is an experience gift she will definitely enjoy. Plus, she will leave with her very own one-of-a-kind creation she can proudly display.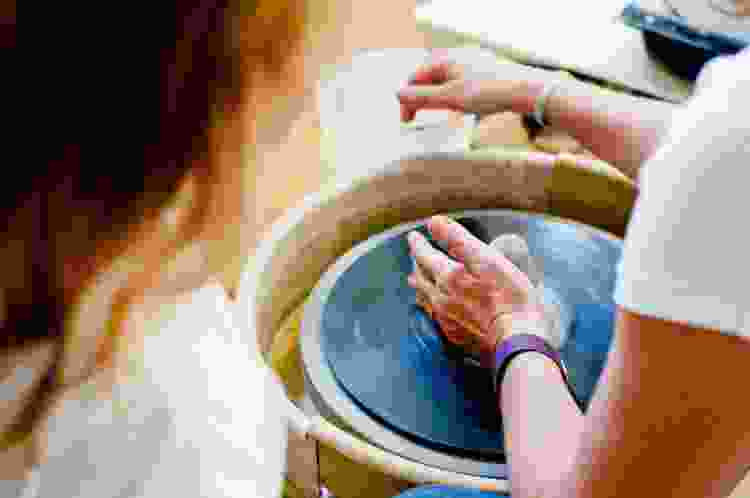 9. Yoga Retreat
For one of the most energizing and relaxing experience gifts you can give — book a yoga retreat! If a yoga retreat is a bit of a stretch (financially, that is), book a fun local class like SUP yoga, aerial yoga or goat yoga instead.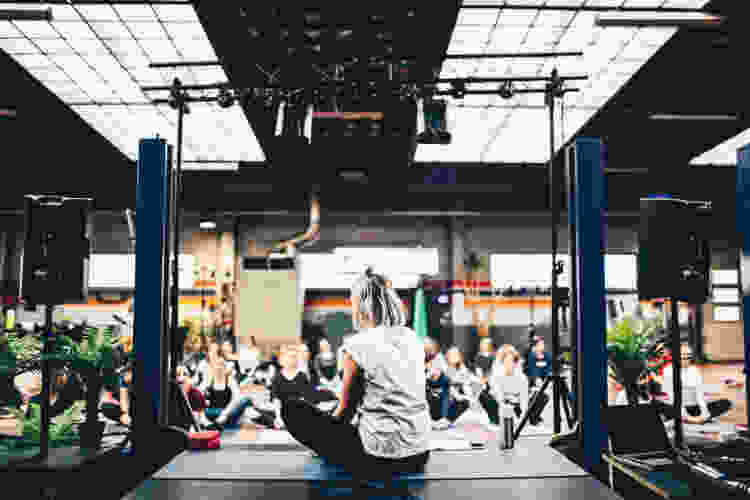 10. Hotel Gift Card
Travel is the ultimate memory-maker, and traditionally it's hard to give as a gift. You can get around this hiccup with a hotel gift card. Whether it's for a local staycation or a resort you know she's always wanted to visit, plenty of hotels big and small offer gift vouchers that be redeemed for a stay.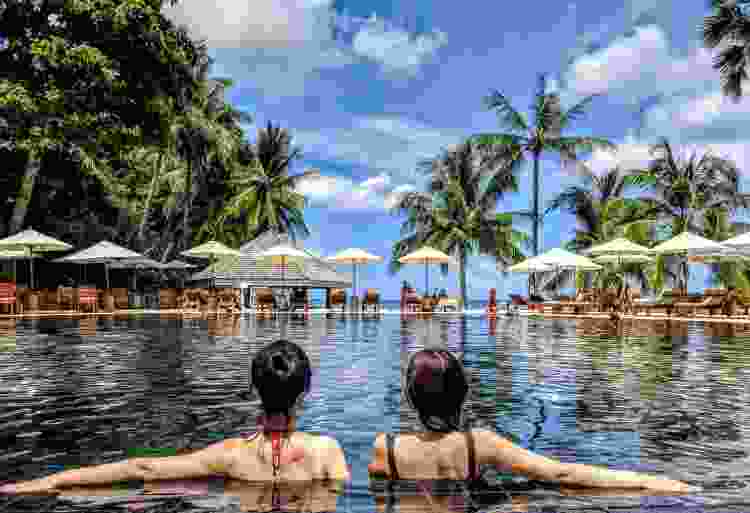 Adventure
11. Dance Classes
Give the gift of dance classes for a twirling good time. From the flirtatious foxtrot to the sensual salsa, dance lessons are an experience gift that will make couples want to grab their partner and shimmy, shake or cha-cha all night long.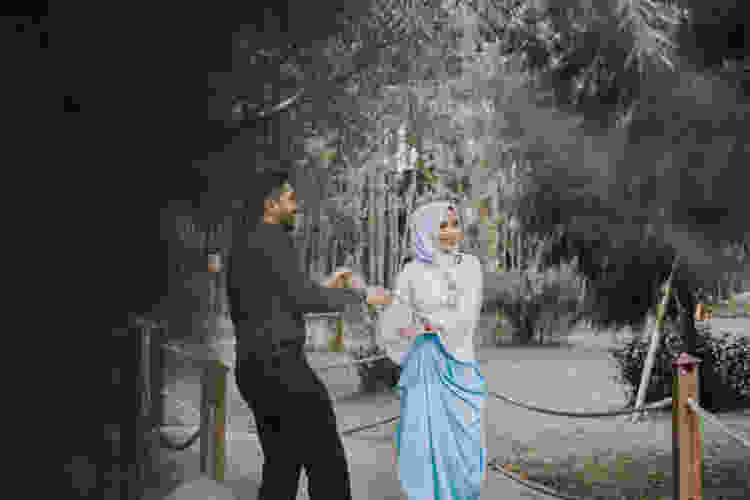 12. Camping Trip
Doing the legwork to reserve and pay for campsite fees in advance is a great gift for the adventurous. If there's a site they've always wanted to camp that fills up quickly, book it now!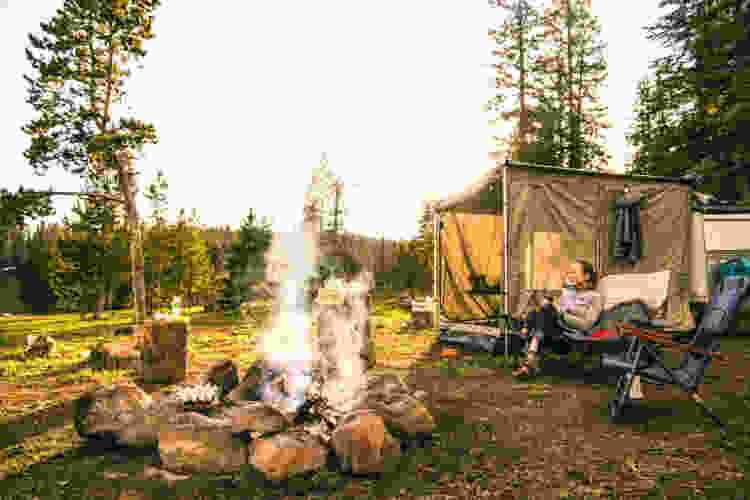 13. Canoeing or Kayaking Trip
For the woman that loves unplugging and enjoying the great outdoors together, find a canoeing or kayaking trip for them! Canoeing and kayaking make for great experience gifts any outdoorsy person would love to receive.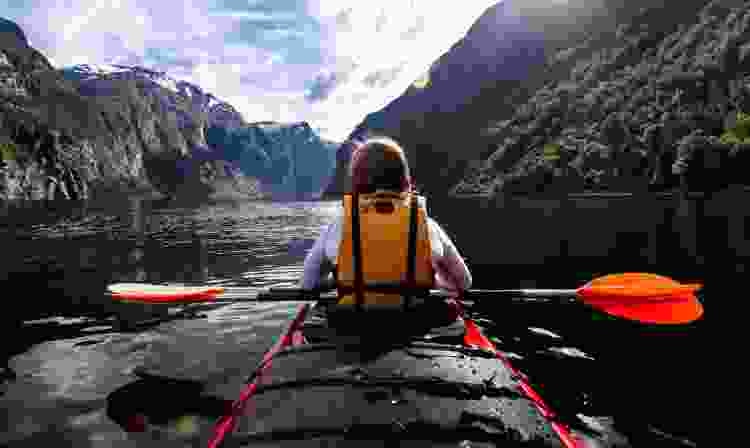 Gift a Local Food Tour Now

The perfect gift for every gastronomist. Discover an abundance of culture and culinary delights with a five-star local guide.

Shop Now
14. Day Passes to an Amusement Park
Spring for a day pass to an amusement park, water park or fun park nearby. Perhaps even for the whole family! They will enjoy rousing a little healthy competition on the go-kart track, getting wet and wild at the water park or seeing who made the best face on the roller coaster.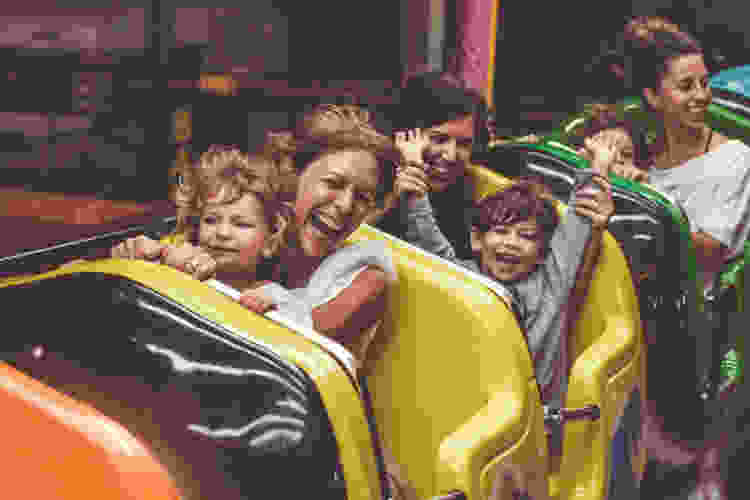 Experience Gifts for Him
Food
15. Online Cooking Classes
If the man in your life loves experimenting in the kitchen, you can't go wrong with online cooking classes. These virtual classes turn any home kitchen into a culinary classroom, where world-class chefs will give step-by-step coaching on how to cook a gourmet meal. Pick a menu of his favorite foods or surprise him with something he's never tried before!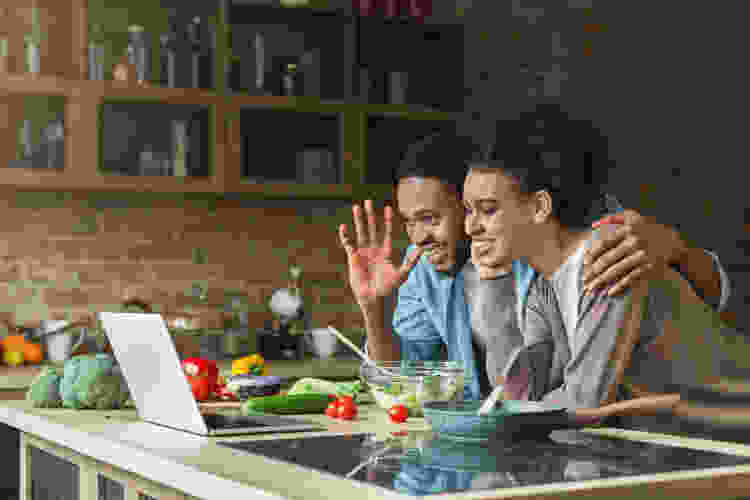 16. Private Dining Experience
Treat him to a private multi-course meal prepared by top-notch chefs in an intimate dining experience. No matter what he defines as his favorite meal, private chefs offer menus that please all palates (and budgets). When people sit down and dine together, they are sharing more than just food. There are private chefs in Austin, private chefs in NYC and more. Browse all private chefs near you today.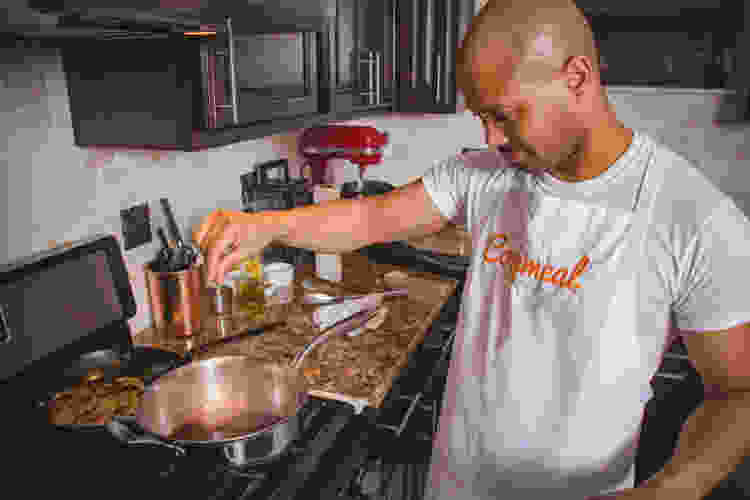 Alcohol
17. Virtual Whiskey Tasting
If he loves whiskey, scotch or bourbon, live virtual whiskey classes give him a guided tasting experience from the comfort of home. Each tasting is led by a world-class scotch steward with a wealth of knowledge on the creation, history and enjoyment of whiskey and all its iterations. He'll also learn recipes for seasonal whiskey cocktails to enjoy year-round.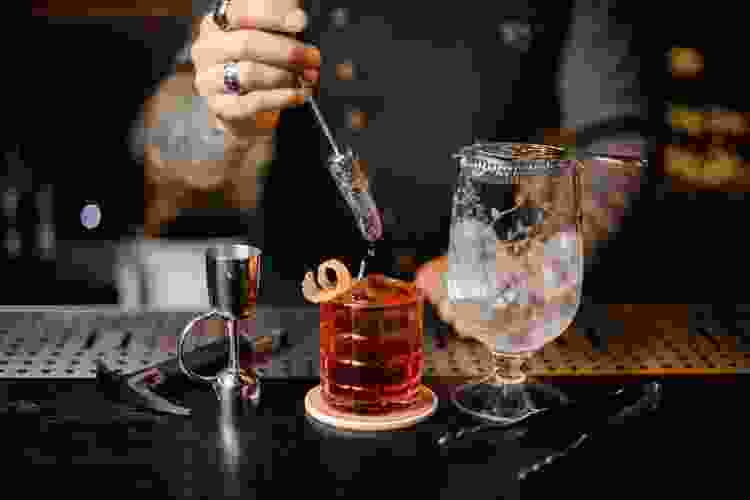 18. Craft Brewery Tour
A craft brewery tour is one of those experience gifts that is always a good idea. Do a little research and check out what tours are available in your city. Or, hire him a designated driver, round up his buddies and make a tailored itinerary just for him.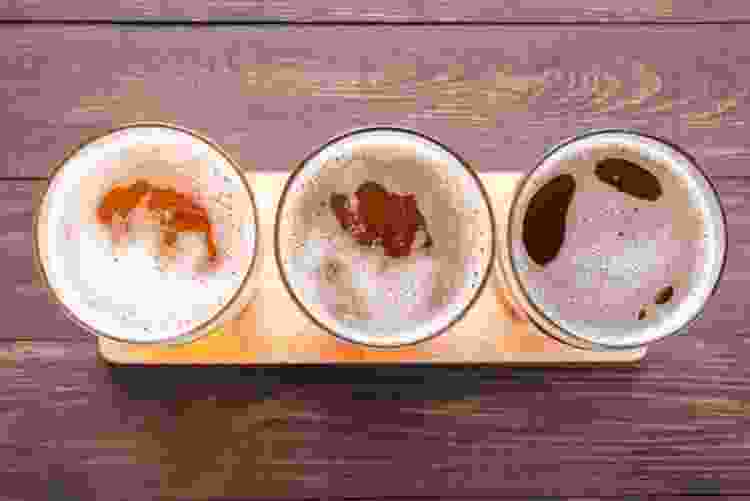 Relaxation
19. Tickets to a Sporting Event
No matter what his favorite sports are, there always seems to be a "big game" coming up, right? Whether it's a pro match or the minor leagues, tickets to a sporting event always make for great experience gifts for him.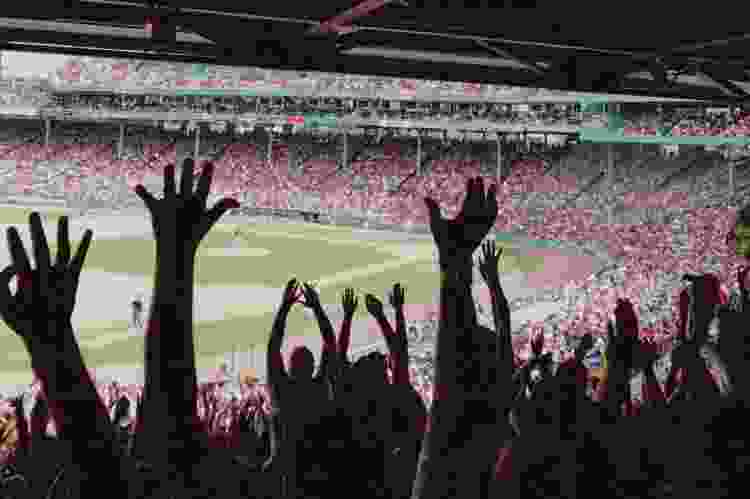 Gift a Live Virtual Whiskey Tasting

Need a gift for your favorite scotch snobs and bourbon buffs? Give a world-class whiskey tasting from the comfort of home.

Shop Now
20. Golf Tee Time
Instead of getting the golf enthusiast in your life yet another golf shirt or box of golf balls, surprise him by scheduling a tee time at a course he's always wanted to play. A round with his friends at a top-notch course is sure to be an experience gift he'll love.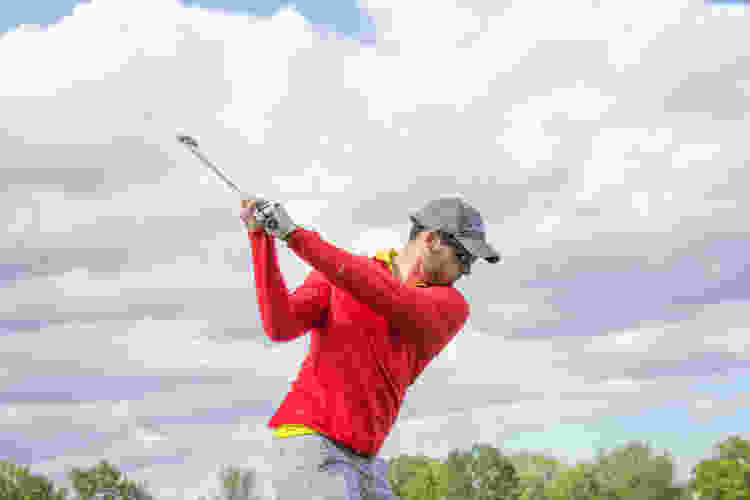 21. Charter Fishing Trip
A charter fishing trip makes a great experience gift that's sure to catch him a good time! You can choose between half-day or full-day trips and there are charter fishermen that go out on all bodies of water including lakes, rivers and the ocean.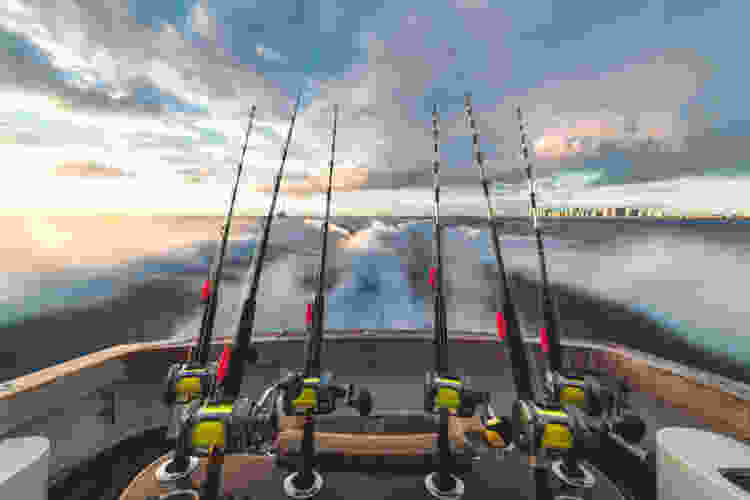 22. Concert Tickets
Whether a major arena tour or a local show at a hole-in-the-wall, concert tickets are great gifts that always create lasting memories. Find out what concerts or music events are playing nearby. There's sure to be something good in the lineup.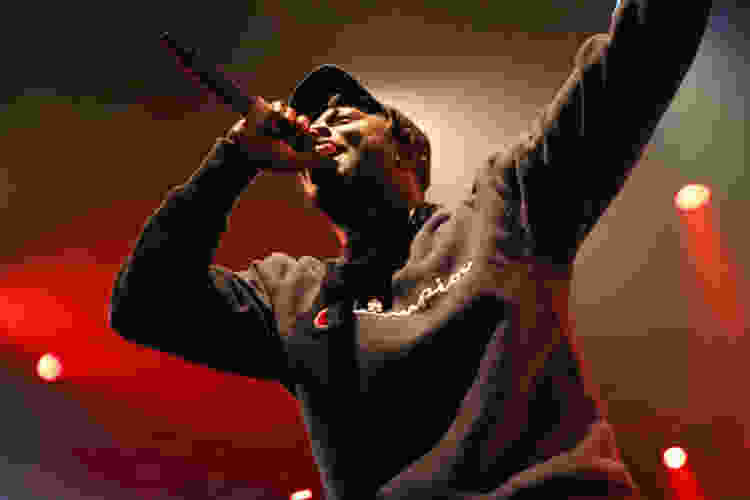 23. Hot Air Balloon Ride
No gift is complete without an abundance of balloons. It's time to take it up a notch (or a lot of notches) and book a hot air balloon ride for a fun experience gift that will take anyone you gift it to up to cloud nine.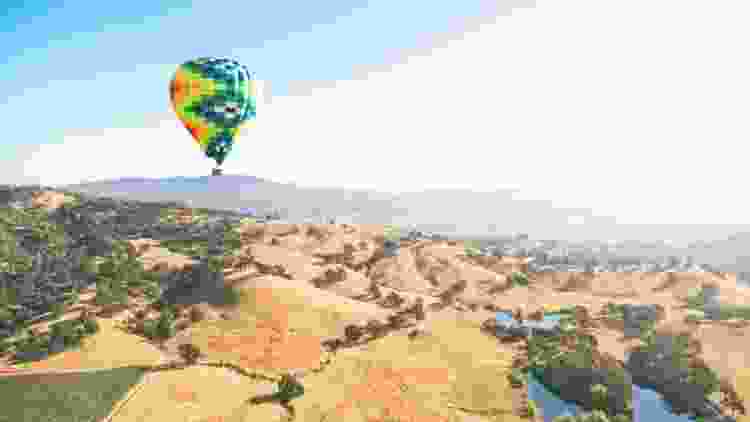 24. Tickets to a Comedy Show
Check out the lineup at local comedy clubs or see if any big comedic acts are coming to town. Comedy show tickets make a great gift filled with fun and gut-busting laughter.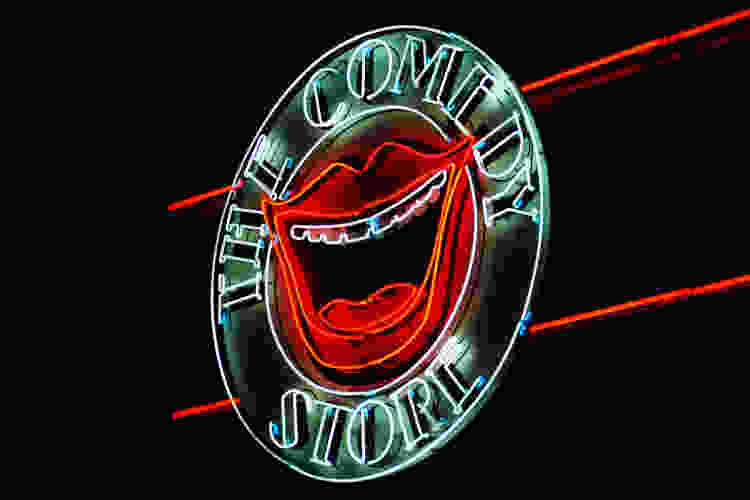 Adventure
25. Paintball
For an adrenaline-pumping experience gift, find a paintball park nearby and spring for entry fees and gear rentals. Giving him the gift of paintball is sure to be one of the most colorful experiences out there.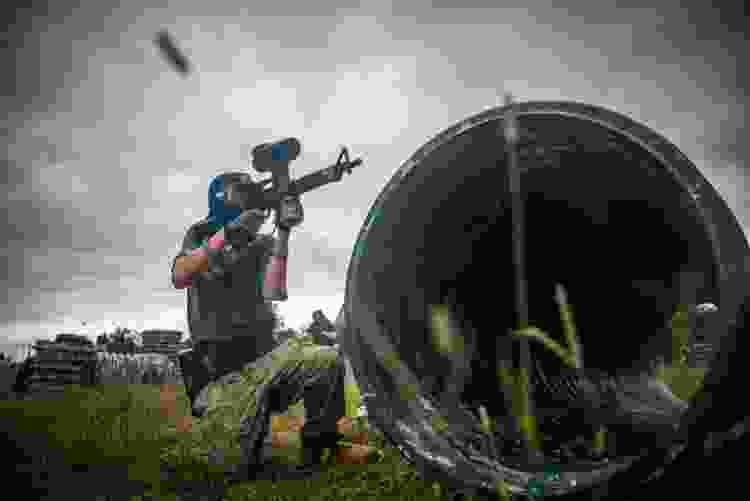 26. Helicopter Tour
Gifting a helicopter tour is a surefire way to knock his socks off. Send him sky-high to admire awe-inspiring aerial views for one of the most breathtaking experience gifts out there.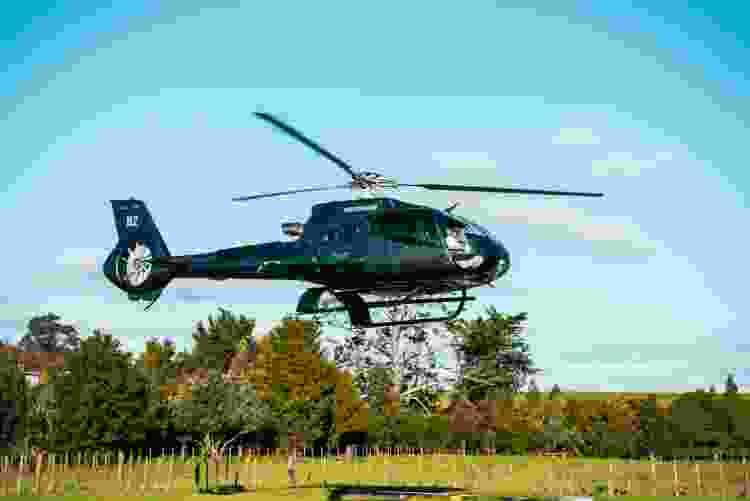 27. White Water Rafting Expedition
White water rafting is one of the greatest experience gifts for the adventurous soul. Different classes of rapids mean the expedition can be as daring, exciting and exhilarating as they please.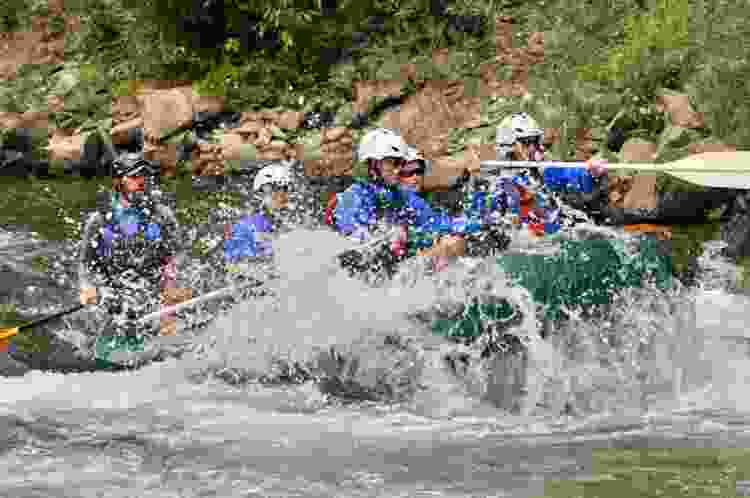 28. Ziplining Tour
Take experience gifts to new heights at a zipline park. A day at a zipline park is guaranteed to score high on the fun-meter as they conquer dangling obstacles and explore the trees from a new perspective.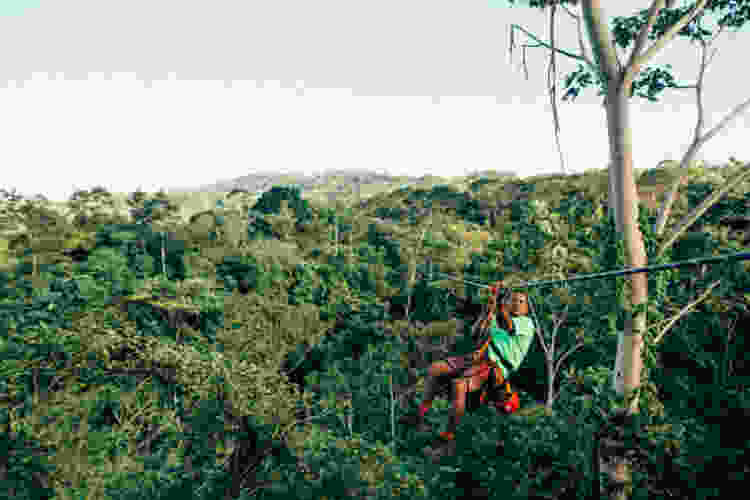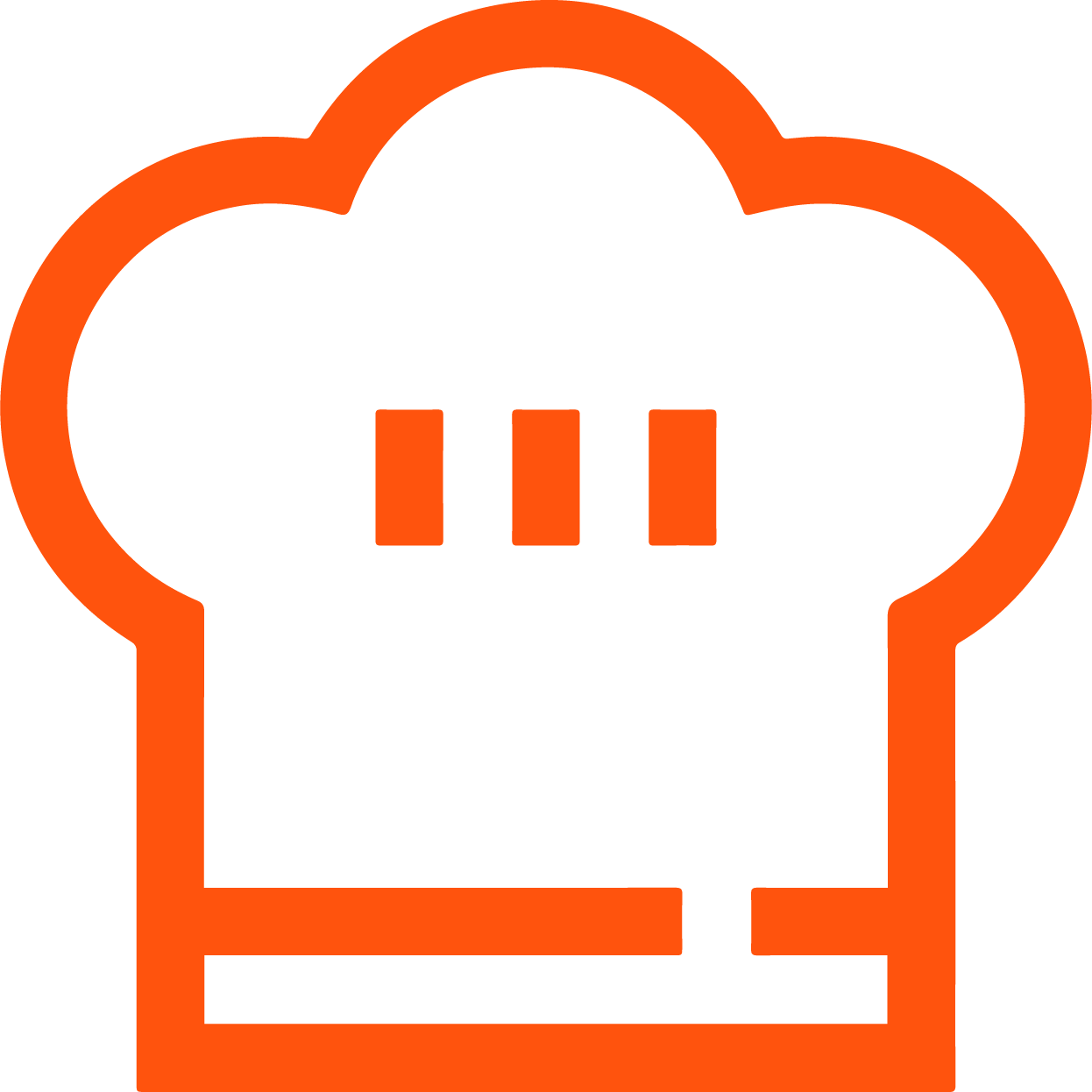 Join 200,000+ Culinary Enthusiasts
Exclusive deals, recipes, cookbooks, and our best tips for home cooks — free and straight to your inbox. PLUS: 500 Rewards Points.
Whether it's a birthday, holiday, anniversary, graduation or any occasion in between, you can't go wrong with these 28 experience gift ideas for her or him. Spare yourself the task of canvassing stores for presents that might be forgotten in less time than it took you to find a parking spot. Give the gift of an experience instead and help create memories that last a lifetime. There's something for everyone in your life.
For more experience gifts for anyone and everyone in your life, check out more experiences on Cozymeal in a city near you.