41 Unique Last-Minute Gift Ideas for 2023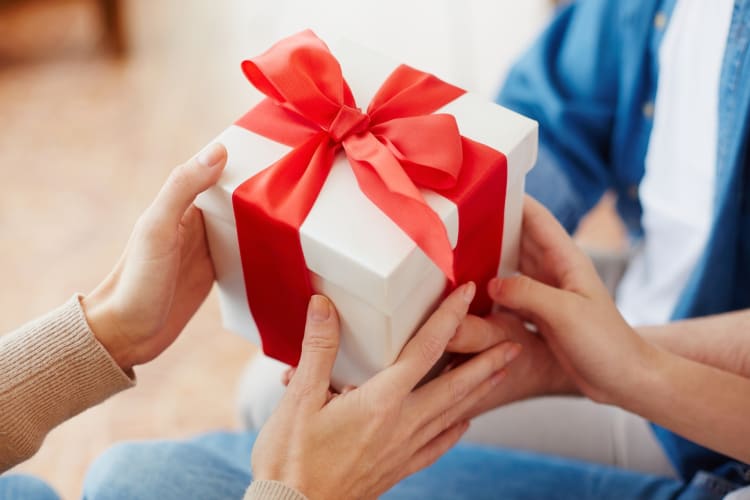 Our editorial team recommends the best products through independent research, selection and careful review. If you make a purchase through one of our affiliate links, we may earn a commission. Prices are subject to change.
Are you looking for last-minute gift ideas for a birthday, anniversary, wedding or another special event? We all know that person who says "I really don't need anything" or "You don't need to get me anything." Well, we all know that's not going to happen.
So, how do you choose a useful and thoughtful (and possibly very last-minute) gift? Whether you've procrastinated, just found out about the event or simply don't know what to get, this list is designed with a variety of occasions, budgets and interests to help you pick out the perfect last-minute gift to please that special person.
Jump to Section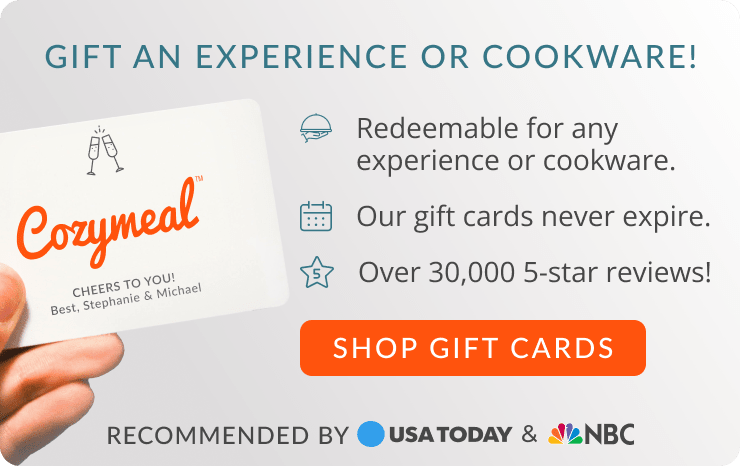 Last-Minute Wedding Gift Ideas
1. Foodie Gift Card
Foodie gift cards allow the recipient to choose from a variety of unique culinary experiences, like food tours, private chefs, hands-on cooking classes or even online classes. Foodie gift cards are available in any amount from $10 up and never expire. They can also be used in the Cozymeal Shop to purchase chef-recommended cookware and baking essentials, making this a top choice for the best last-minute gift idea for weddings.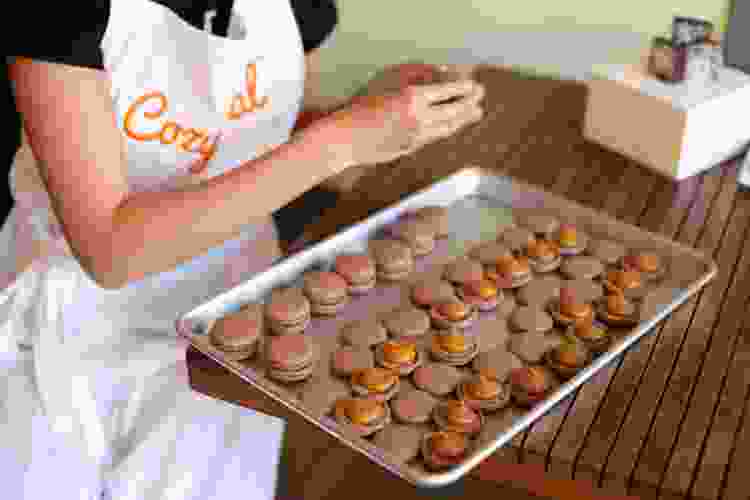 2. Towel Warmer
Bath towels are a given for wedding gifts. Why not give a special cozy gift that others may not have thought about? This Livefine towel warmer has a bucket-style design that can heat up two towels, a bathrobe and other cotton fabric items to a warm and cozy temperature.
3. Wine Aerator
Tuck the Viski – Summit Aerating Pour Spout in along with a nice bottle of red for the perfect last-minute wine gift idea. The air-blending helix allows the wine to get contact with oxygen and minimize dripping.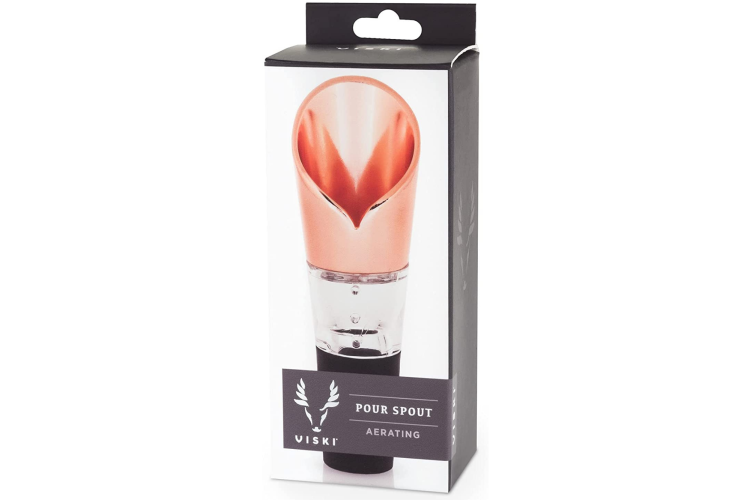 4. Monogrammed Steak Brand
Put a new take on the classic monogrammed wedding gift with this initial branding iron. This is a fun last-minute wedding gift idea for grillmasters and steak lovers. It's made of steel and can also be used on wood or leather.
5. State-Shaped Cutting Board
A fun gift for newlyweds is a personalized cutting board/serving tray in the shape of their home state (or anywhere else they hold dear). This thoughtful last-minute gift idea is sure to be on display or holding hors d'oeuvres at their next party.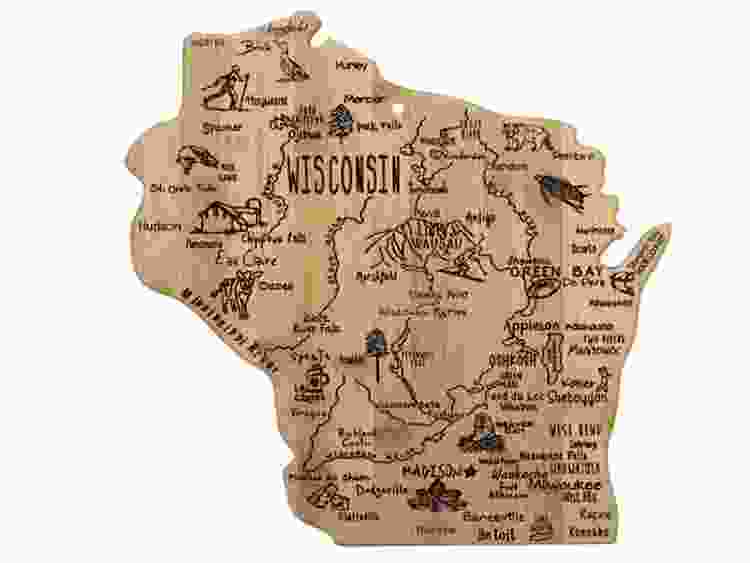 Last-Minute Birthday Gifts
6. Cooking Classes
Have a friend who loves to bake, grill, roast or sauté the day away? Give them the gift of newfound culinary skills! There are chef-led cooking classes in Denver, cooking classes in New Orleans, cooking classes in Hanoi and beyond that make for perfect last-minute gift ideas for foodies. Explore all cooking classes near you today, or find a live online cooking class they can do from the comfort of home.
7. Streaming Service
A streaming service (Think: Disney+, Netflix, Paramount+ and more) is a unique birthday gift and one of the best last-minute gift ideas to present to that friend who loves the latest binge-worthy series, new movies, live sports, classic favorites and news.
Price: $7.99-$17.99 per month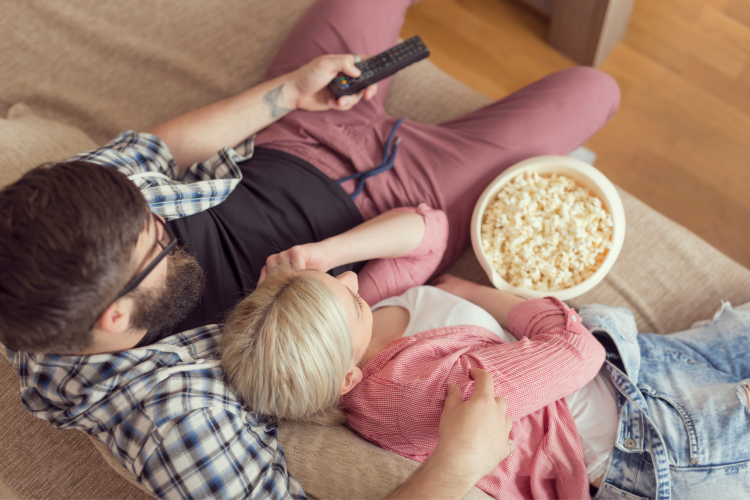 8. Acupressure Mat and Pillow
Hundreds of spike-like nodes on the Gaiam acupressure mat and pillow provide pinpointed pressure to the back, neck and head. While stimulating blood flow, it helps ease away aches, pain and soreness while increasing circulation and reducing stress and tension. No nails are necessary (you're welcome).
Shop Like a Chef in the Cozymeal Shop
Update your kitchen with top-rated cookware. Beloved brands, easy returns and guaranteed price-matching.
9. Cupcake Sampler
Order up a gift of 25 Baked by Melissa mini cupcakes for the ultimate birthday treat. The bite-sized treats come packaged for easy transport or storage. We can't guarantee the birthday person will share, though!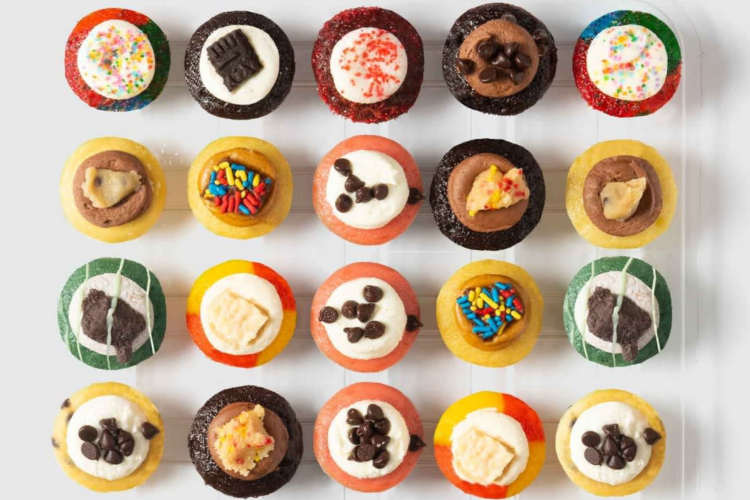 10. Disney Parks Cookbook
From Dole Whips and Mickey pretzels to churros, frozen lemonade and Star Wars blue milk, the Unofficial Disney Parks Cookbook is a last-minute gift idea that will make that Disney lover the happiest person on Earth.
11. Bread Proofing Basket
Mrs. Anderson's Round Bread Proofing Basket is a nice choice for the bread-baking birthday person. An essential tool for helping softer bread dough stay stable while rising, it has a coiled design that will add rustic texture to any bread creation.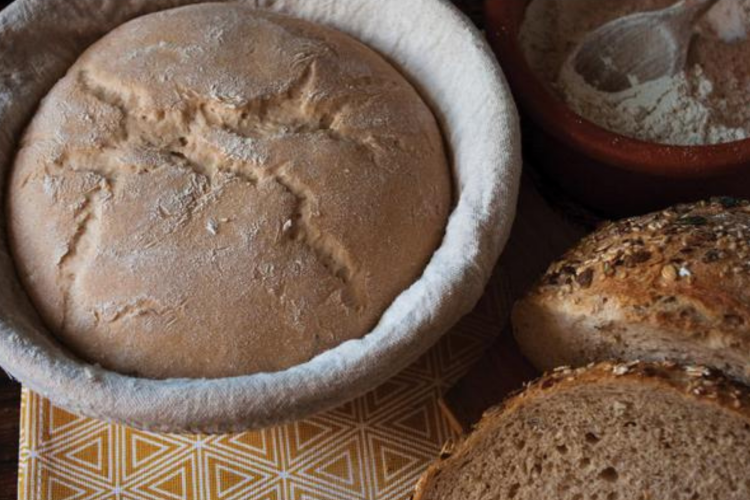 12. Charitable Donation
If your best bud says they have everything they need, you can consider a charitable donation in their name. Ideas include everything from health and medical research to conservation, disaster and environmental organizations, including the Red Cross, Save the Manatees, Make-A-Wish, Doctors Without Borders and more. Charities.Org is a great place to start to find a perfect last-minute birthday gift donation.
Price: The sky's the limit
Last-Minute Anniversary Gifts
13. Private Chef Experience
Who wouldn't want a gourmet chef to come in and prepare a four-course meal complete with candlelight and wine? If you're looking for last-minute anniversary gifts that take all the work out of a romantic dinner, or a special first anniversary gift to remember, this is for you. These top-rated chefs handle all of the shopping, cooking and even kitchen clean-up. Check out private chefs in San Diego, private chefs in Austin, or other private chefs near you to pick out a romantic and delicious menu for your next anniversary gift. It would also make a nice wedding gift for newlyweds.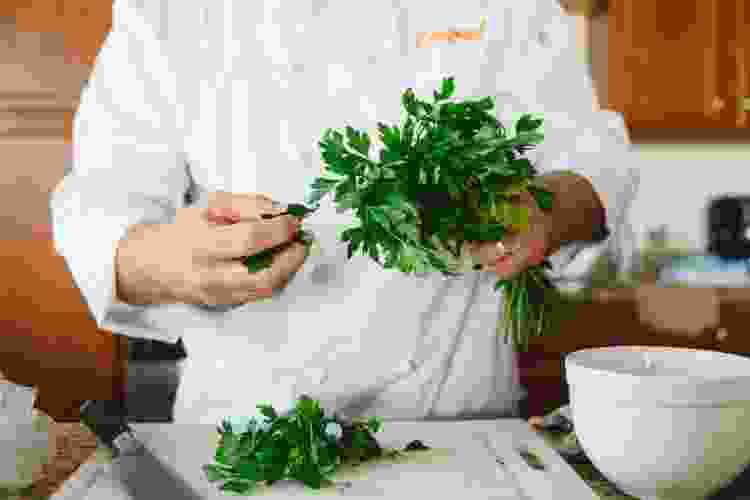 14. Food Tours
Food tours are an excellent last-minute gift idea. They allow you to explore the culinary scene in your own locale or wherever you might be visiting. Check out food tours near you to find local selections. Food tours in San Francisco, for example, take you through the Mission District and Chinatown, or you could visit Greenwich Village, Brooklyn and Hell's Kitchen via food tours in NYC.
Gift a Local Food Tour Now
The perfect gift for every gastronomist. Discover an abundance of culture and culinary delights with a five-star local guide.
15. Virtual Wine Tasting
Surprise your sweetie with a virtual wine tasting. This is one of the best last-minute gifts for wine lovers. They'll learn about international wines, food pairings and wine history while sipping red, white, sweet or dry wine varieties. This one is high on our list of best last-minute gifts for girlfriends.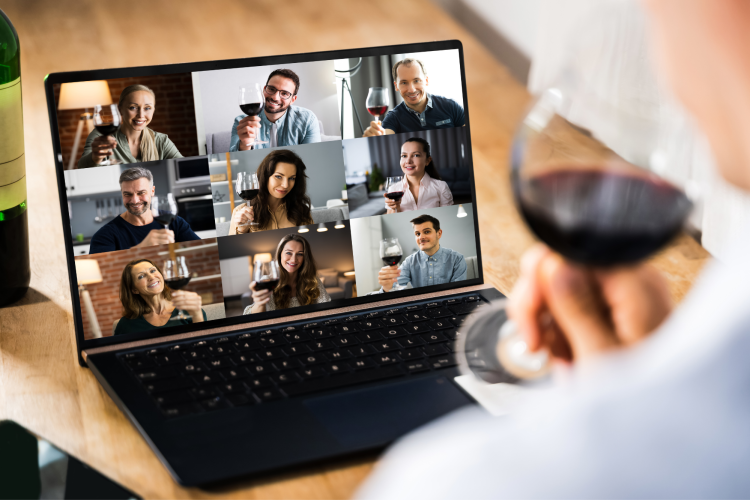 16. Star Map
This custom star map by date shows how the stars aligned on a specific date. It's then personalized with names, dates and location. Whether it's a wedding date, engagement date or some other special event, the recipient is sure to love this unique and lovely last-minute gift idea.
17. Chocolate Gift Box
This Godiva Classic Gold Assorted Chocolate Gift Box features assorted milk and dark chocolates all ready to give. It's the best of the best.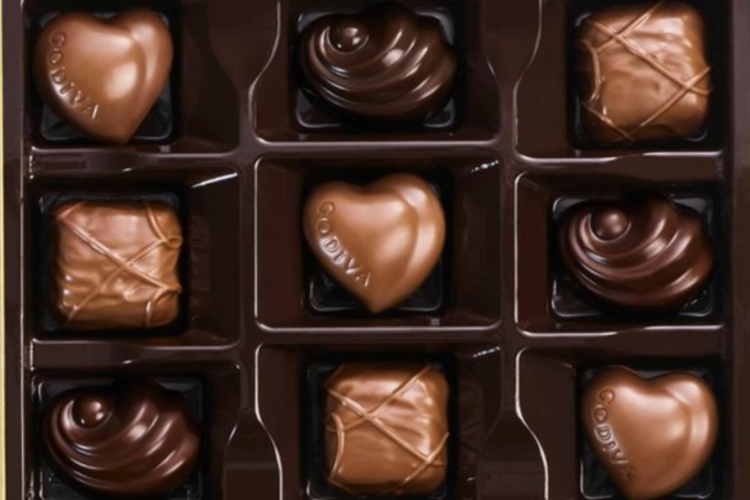 Last-Minute Gift Ideas for Mom
18. Coffee Classes
Need a last-minute Mother's Day gift? Taught by world-class baristas, coffee classes are a last-minute gift idea any coffee lover would appreciate. Along with learning how to roast, brew and pour like a pro, online coffee classes can teach you how to make cold brew coffee, create coffee mocktails and use specialized equipment like the AeroPress. These also make great gifts under $50 if you're on a budget.
19. Waterproof Speakers
If Mom enjoys a bubble bath with background music, she'll appreciate the soothing sounds of this JBL waterproof speaker. It features 20 hours of battery life and can be connected to up to two smartphones or tablets via Bluetooth. Along with being waterproof, it's also dustproof (what mom wouldn't love that?). She can take it outdoors, to the beach or the waterpark without worrying about rain or the occasional splash of water or sand.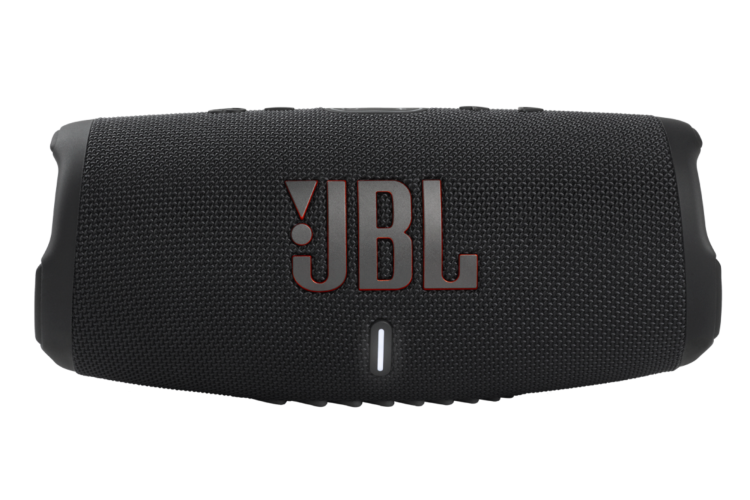 20. Beach Lounge Chair and Cargo Cart Combo
This 2-in-1 beach lounger cargo cart is a unique and useful last-minute gift idea for a mom (or anybody, really) who needs some help with all the towels, sunscreen, beach toys and whatnot. A 2-in-1 design eliminates the need to add a chair to the cart for solo beach trips. It's also great for soccer games, gardening and trips to the park.
Gift a Virtual Wine Tasting Now
The ultimate gourmet gift for any wine lover on your list. Virtual wine tastings bring a virtual vineyard experience right to you.
21. Essential Oil Diffuser
The attractive finish and flower-shaped diffuser of this ultrasonic faux wood essential oil diffuser make it a top pick for last-minute gift ideas for her. An alternative solution to synthetic room fresheners and scented candles, it burns up to eight hours and provides cool steam with no heat involved. Just add tap water and a few drops of essential oils for a spa day at home.
Price: $29.99

via Pharmaca
22. Etsy Gift Card
An Etsy gift card makes a great last-minute gift idea for the hard-to-shop-for person on your list. They can choose handmade jewelry, pottery, textiles, art and much more.
23. Decorative Rolling Pin
Mrs. Anderson's Paisley Design Rolling Pin imprints Mom's best sugar cookies, fondant and shortbread with a stylish paisley print. Made from European beechwood, this last-minute gift for Mom has a laser-etched surface to make beautiful designs on everything from pasta to pastry.
24. Mason Cash Pie Dish
The Mason Cash 10" Pie Dish is a last-minute gift idea that will make Mom's apple pie look as pretty as it is delicious. It's made of scratch-resistant stoneware that's microwave, dishwasher and freezer safe. A raised forest-inspired design gives a nostalgic touch, and there's even a rim for perfect pastry crimping.
25. Hair Dryer and Volumizer Combo
Mom can blow dry and volumize in one step with the Revlon One-Step hair dryer and volumizer. The oval brush design smooths hair while the rounded edges create volume at the roots and ends. There are two heat/speed settings, a cool button and an ION generator to help hair dry fast and reduce heat damage.
Price: $64.99

via Brushean
26. Makeup Brush Sanitizer
This makeup brush sanitizer stores and sanitizes up to seven brushes. UV-C light and ozone technology kill up to 99.9% of viruses and bacteria to keep all the germs away in this last-minute gift idea.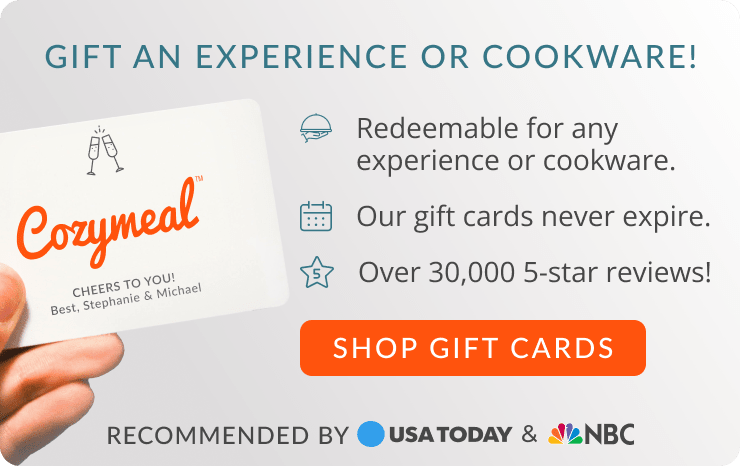 Last-Minute Gift Ideas for Dad
27. Online Mixology Classes
Online mixology classes for Dad are a unique last-minute gift idea. He can brush up his mixing, stirring and shaking skills while learning how to create delicious combinations of liqueur, mixers and garnishes.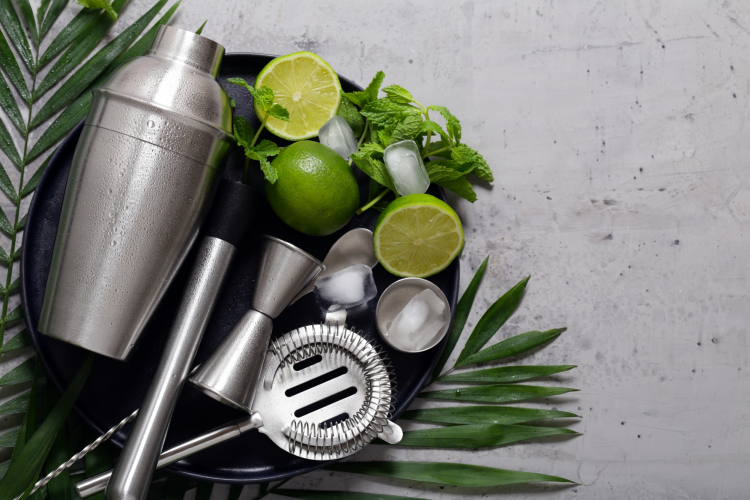 28. Whiskey Tasting
For last-minute gift ideas for dads who enjoy a sip of whiskey, gift him a whiskey tasting experience. Classes cover food pairings, distilling methods and flavor profiles from around the world. He will be able to spice up the next get-together with a newfound knowledge of advanced cocktails and varieties such as bourbon, scotch, rye and Irish whiskey.
29. Moscow Mule Mug Set
Once Dad perfects his Moscow mule-making skills, he will need the right vessel to serve it in. This elegant hammered copper Moscow mule set contains two 16oz. polished and hammered mugs.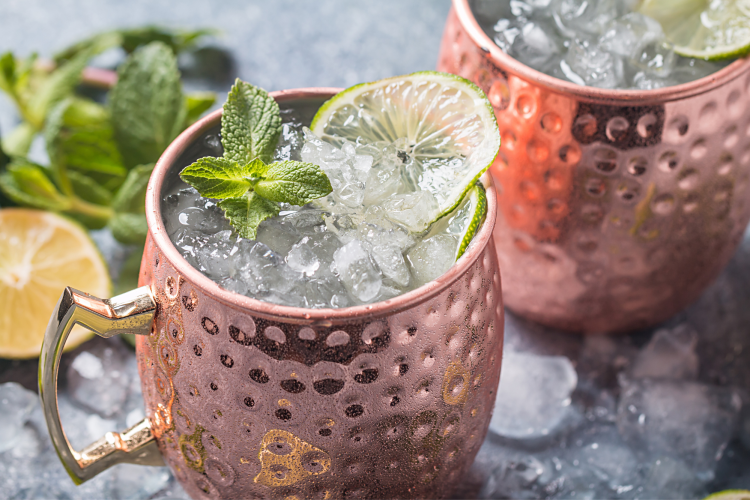 30. Fish Flip Flops
Comfortable and flexible, these fish flip flops are a great last-minute gift idea for the fun and frivolous father who likes to make a statement (whatever that statement might be).
31. Death Star Cheeseboard Set
Indulge Dad's love of everything Star Wars with a Death Star cheeseboard set. Made of rubberwood and stainless steel, the split-level design swivels open to reveal four stainless steel tools: a cheese cleaver, a cheese planer, a fork-tipped cheese knife and a hard cheese knife/spreader.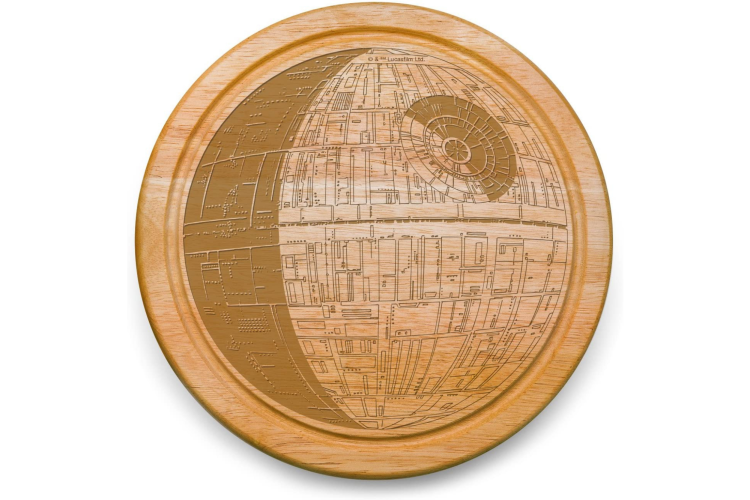 32. Wireless Charger
If Dad is always misplacing his charger (or having it "borrowed"), this fast wireless charger makes a useful last-minute gift idea. High speed and compatible with Apple and Android, it doubles as a hands-free phone stand for portrait and landscape orientation.
Last-Minute DIY Gifts
33. FarmSteady Italian Fresh Cheese-Making Kit
The FarmSteady Italian Fresh Cheese-Making Kit contains everything you need to make four classic Italian cheeses by hand: mozzarella, burrata, ricotta and mascarpone. This last-minute gift idea makes eight batches and comes with a cheesecloth, a cheese basket, thermometer, vegetable rennet, citric acid and cheese salt.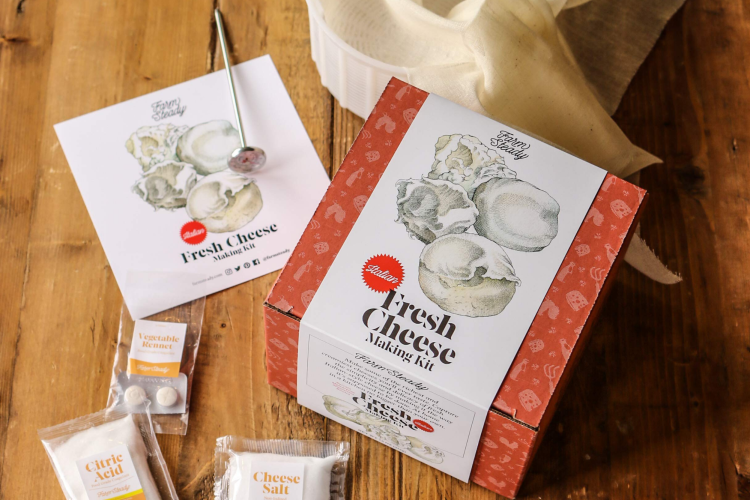 34. Sparkling Water Maker
For that DIYer who likes to make their own carbonated beverages, the SodaStream Fizzi sparkling water maker turns plain water into sparkling water in seconds. Flavors can even be infused into it, which makes this one of the most fun and tasty last-minute DIY gifts we can think of.
Gift Cookware Loved by Chefs
Shop gourmet gifts for your favorite foodie. Chef-beloved brands. Easy returns. Price matching guaranteed.
35. Ryobi Glue Gun
This last-minute gift idea isn't your typical artsy-craftsy glue gun. The Ryobi ONE+ cordless glue gun is built for tough tasks like upholstery, home repair projects and attaching pieces of wood together for sanding. We bet it'll hold on to those googly eyes as well.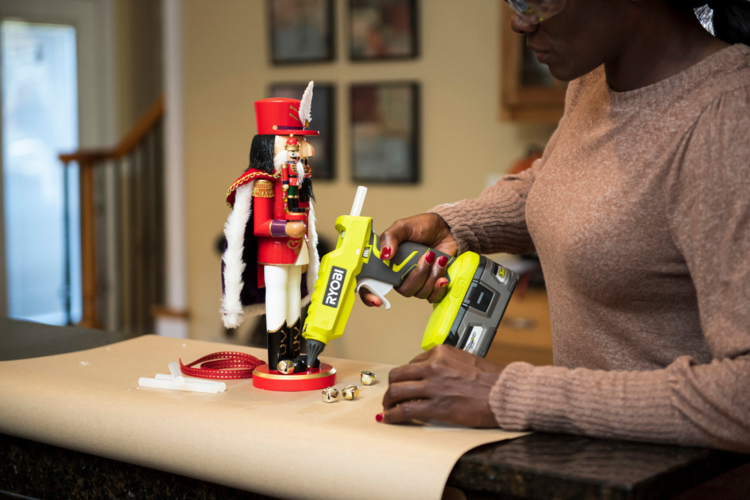 Last-Minute Gift Ideas for the Pet Lover
36. Dog Biscuit Pan
If you need a last-minute Christmas gift idea for an animal lover, there are plenty of options! Pet parents can make healthy treats for their favorite pooch with the Nordic Ware Puppy Love Pan Mold. Made of aluminum, this last-minute gift idea can make 16 dog biscuit-shaped treats.
37. Pet Subscription Box
The BarkBox subscription box is a good last-minute gift idea for any dog lover. Each month, they'll get a box filled with treats, toys and other fun things. You can even do an e-gift card to make it extra easy-peasy.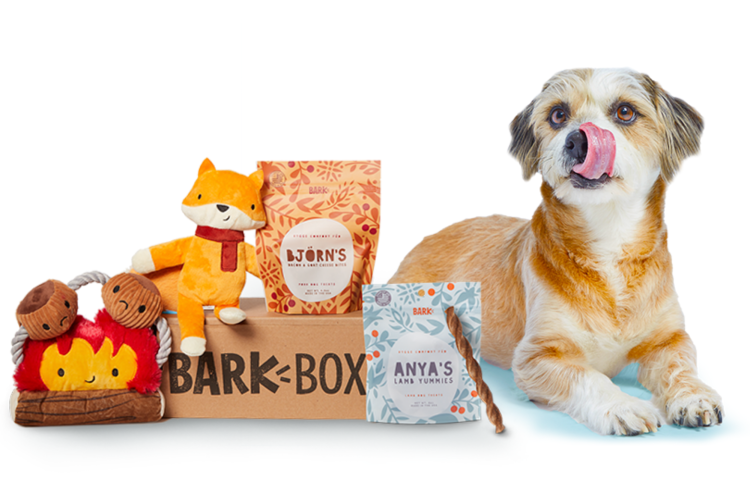 38. Dog DNA Test
The Embark Breed DNA test for dogs makes a unique last-minute gift idea for pet lovers. A simple cheek swab can help identify ancestry and genetic markers of more than 350 dog breeds. The kit includes the DNA swab, DNA stabilizing solution and return shipping packaging.
Last-Minute Gift Ideas for the Adventure Seeker
39. Solar Charger
Capture power and charge on the go with this handy portable solar charger. It's the perfect last-minute gift idea for camping, boating, hiking or power outages at home. Durable and waterproof, it has two USB ports and an LED light. The USB battery bank is compatible with most Apple and Android smartphones.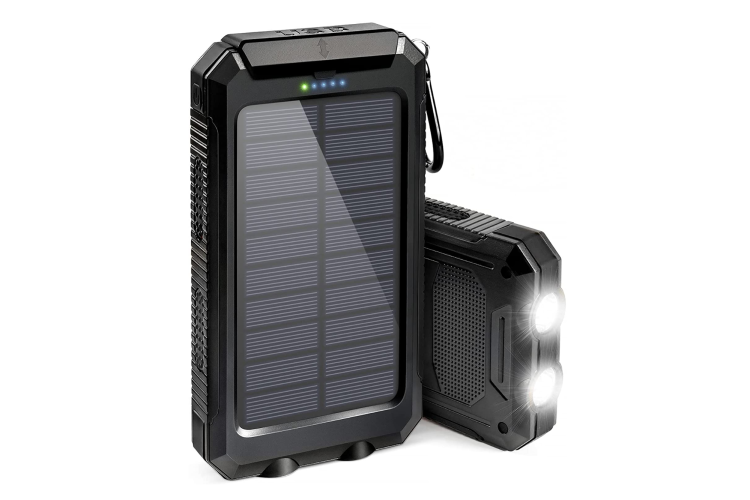 40. Reusable Water Bottle
Whether it's water or that morning cup o' joe, the double-walled stainless-steel construction of the Hydro Flask keeps cold things cold and hot things hot. It holds 32oz. and has a wide lid with an attached straw.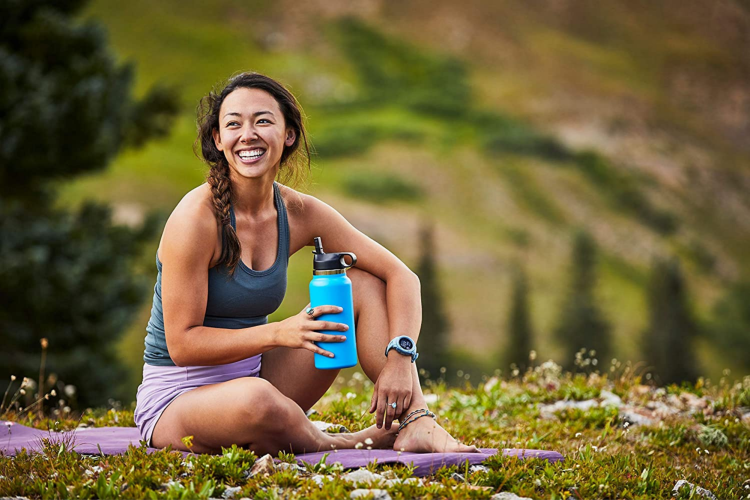 41. Personal Locator Beacon
Safety comes first when traveling the backcountry and off-the-grid places. If your brother, dad or spouse is an extreme explorer or solo sailor, this buoyant personal locator beacon is a safe and essential last-minute gift idea for him. It uses GPS and Galileo GNSS communications to track whereabouts if lost anywhere in the world. It's rugged, compact and works on land, sea and air. Features include global coverage, strobe, infrared strobe and a digital display to make a reliable last-minute gift idea.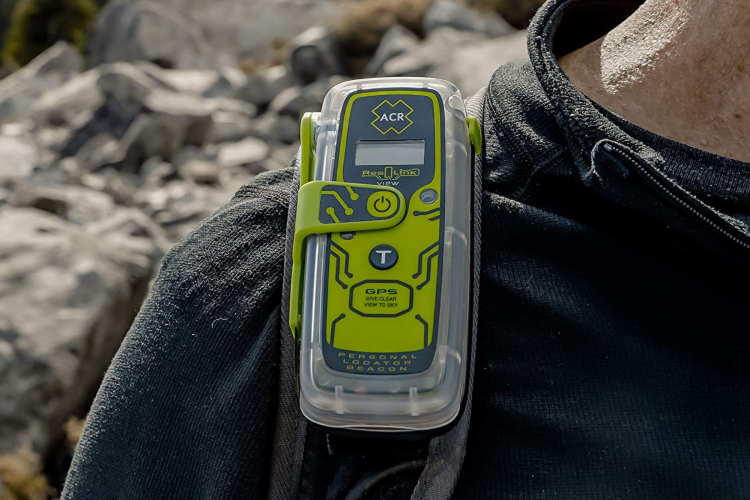 Hungry for the Best Cooking Gifts?
Shop gifts and experiences for food lovers, budding chefs and cocktail connoisseurs.
FAQs
What are good last-minute gifts?
Last-minute gift ideas include convenient but thoughtful (and even humorous) gifts that show you've considered their interests, hobbies and personalities. Examples include gift cards for video games, cooking classes, restaurants, entertainment and other activities.
What do you get a friend at the last minute?
For that faraway friend (or even a gift for neighbors), e-gift cards, meal services and magazines, puzzle or monthly fruit subscription services (we like the idea of a little gift each month to extend the occasion) are perfect last-minute gift ideas.
How can I give an experience instead of gifts?
Sometimes an experience can be even more meaningful, and memorable, than a physical item. Experience gifts include things like a food tour, a sushi making class, a bicycle tour or even a basket-weaving class. Take the class with the recipient or let them choose a partner.

Join 200,000+ Culinary Enthusiasts
Exclusive deals, recipes, cookbooks, and our best tips for home cooks — free and straight to your inbox. PLUS: 500 Rewards Points.
The next time you're tasked with the dilemma of coming up with a last-minute gift idea, take a deep breath and consider some of the items on our list. Whether it's Mom, Dad, your best friend from second grade or another special person, they're sure to enjoy, appreciate and actually use any of these last-minute gift ideas.
For more last-minute gift ideas, check out other experiences happening on Cozymeal.