52 Unique Gifts for Newlyweds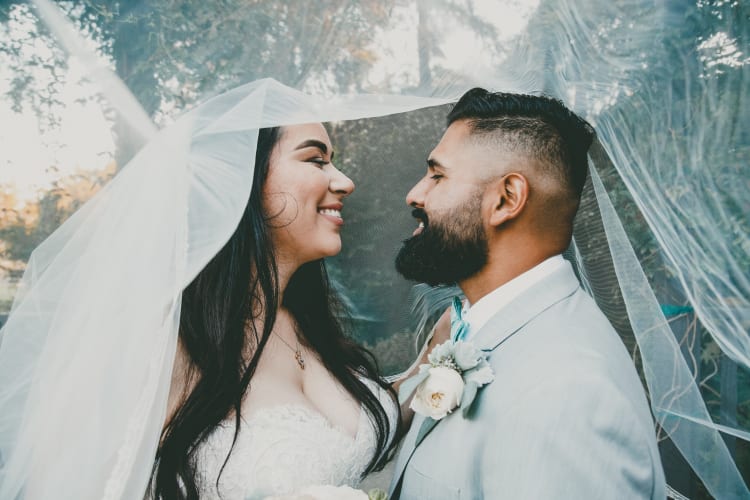 Our editorial team recommends the best products through independent research, selection and careful review. Prices are subject to change.
Wedding season is upon us, which means it's time to pick out some unique gifts for newlyweds that won't get relegated to the back of a closet.
Going off-registry can be a risk when you're picking out a wedding gift, but surprising the happy couple can also be way more exciting for both you and them.
These 52 one-of-a-kind gifts for newlyweds cover all tastes, needs and wants; from big-ticket items to more affordable tokens of your love for the newly married couple. The newlyweds will use (and adore) these special gifts long after the big celebration is through.
Jump to Section
Gifts for Foodies
1. In-Person Cooking Classes
Give newlyweds the gift of creating something delicious together with the help of a hands-on professional chef! Browse through cooking classes in Philadelphia, cooking classes in Boston and other cooking classes near you for some truly great gifts for newlyweds. You'll find a variety of menus featuring meals from near and afar, including some of the most romantic lands like France and Italy.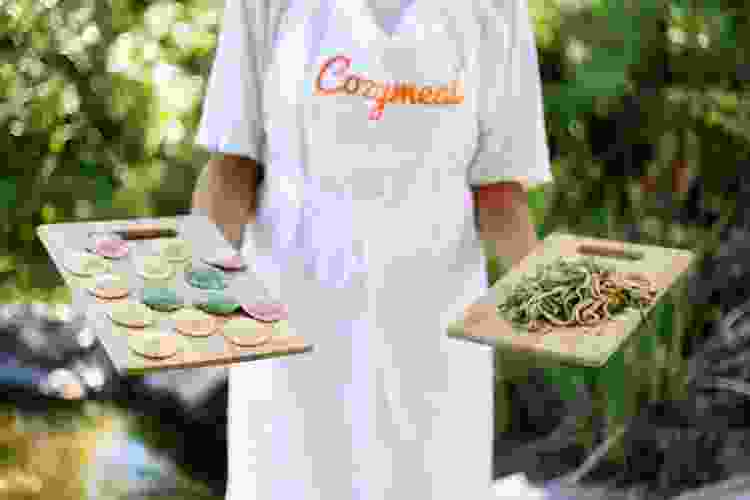 2. Online Cooking Classes
Online cooking classes make equally great gifts for newlyweds, regardless of where they live, and are a great way for them to learn to cook like a chef. The happy couple can tune in to live virtual classes taught by professional chefs from all over the world. They'll get to follow along, ask questions and show off their gourmet creation at the end.
3. Private Chef Experience
Give the gift of gourmet fine dining right in the comfort of home. Private chefs offer diverse menus that span every type of cuisine and culture, with cleanup provided at the end. You can find private chefs in NYC, private chefs in San Diego, private chefs in Vancouver and beyond. Browse through the available private chefs near you to find menus that please all budgets, tastes and dietary needs, making them truly special gifts for newlyweds. And if you're also on the lookout for birthday, anniversary or bachelorette party ideas, a personal chef is also a wonderful option.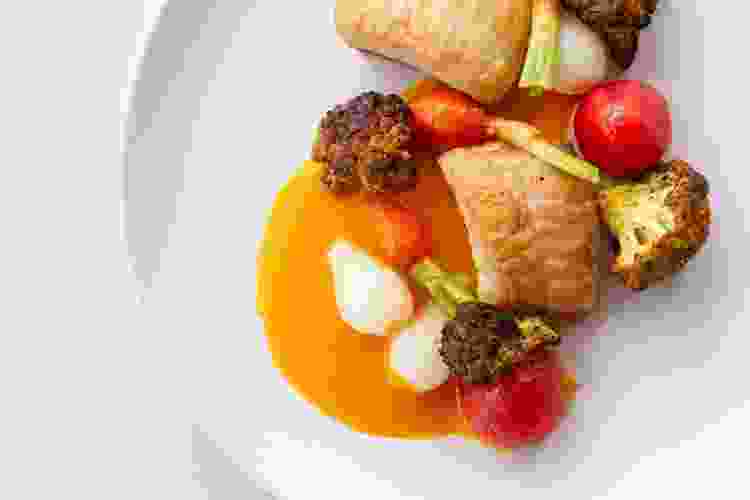 4. Online Mixology Classes
Raise a toast to the newlyweds! Online mixology classes are ideal gifts for newlyweds who prefer enjoying their cocktails without a crowded bar as a backdrop. They can join a live class where a master mixologist will teach them how to make professional-quality drinks and bar bites at home. This is a useful gift idea especially for couples to love to host or entertain guests.
Hungry for the Best Cooking Gifts?
Shop gifts and experiences for food lovers, budding chefs and cocktail connoisseurs.
5. Virtual Wine Tasting
Does the lovely couple prefer wine? Virtual wine tastings are the perfect way to sample wine selections from around the world, all at the lead of an expert sommelier. While they learn about various production methods, flavor notes and history, they'll also learn recipes for gourmet food pairings that complement every sip.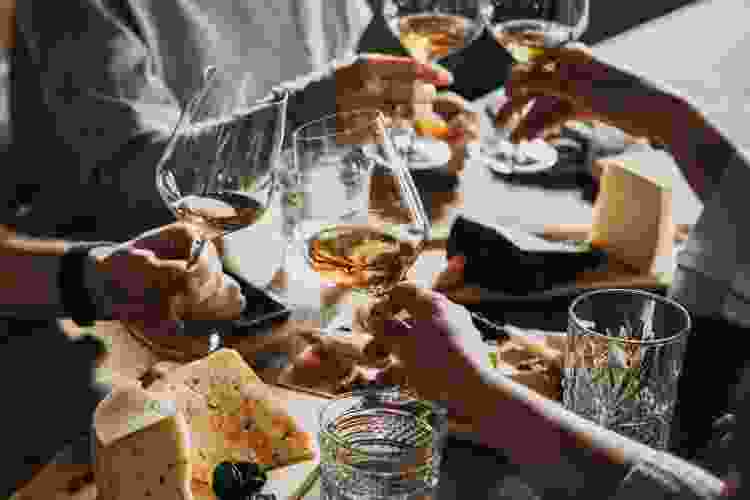 6. Gift Card for a Culinary Experience
If you're undecided on a gift for your newlywed friends, a foodie gift card will be their ticket to cooking classes, food tours, private chef experiences and other gourmet dining offerings. The perfect experience gifts, gift cards are available in any dollar amount from $10 up and never expire.
7. Food Tour
Another fun gift for foodies, treat the newlyweds to a culinary and cultural stroll around their city's tastiest neighborhoods on a local food tour. By combining enticing bites with fascinating stories, local culture and history, food tours are the perfect recipe for a fun, memorable gift for newlyweds. It's also an exceptional way to help them stake out places for future date nights, or even a great first anniversary gift! Check out food tours in Seattle, food tours in New Orleans and other food tours near you.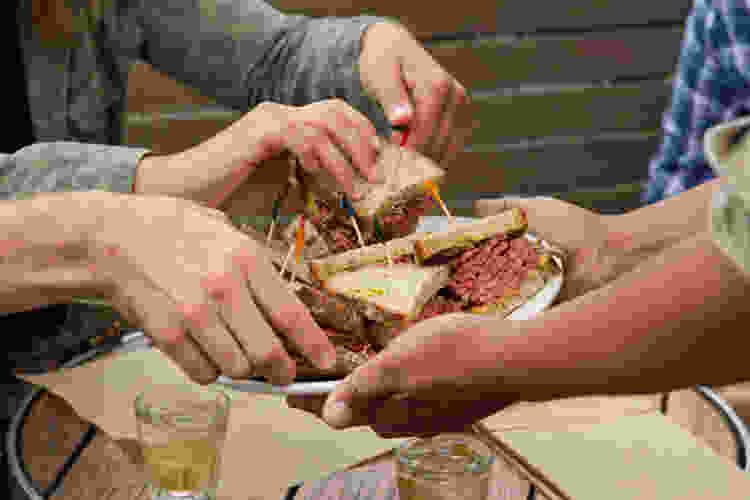 8. Essentials Cookware Set
For the sweethearts who love to spend time together in the kitchen, a good starter cookware set is a thoughtful gift that will go to good use. For example, the Hestan NanoBond Titanium Stainless Steel Essential Set is ultra-tough and convenient, coming with the must-haves they need to get started: an 11" skillet, 2-quart saucepan and 3.5 quart sauté pan. Do your foodie friends already have the essentials on hand? Think outside the box with something like the Ballarini Crêpe Pan Set for a truly unique gift for newylweds.
9. Marcato Atlas 150 Pasta Machine
If you need a classic wedding gift for couples who love to cook, this is a perfect solution. The Marcato Atlas 150 Pasta Machine is a useful foodie gift for newlyweds. Made of durable anodized aluminum and constructed in Italy, this pasta roller is the ideal accessory to home cooks with a penchant for Italian cuisine. The 10-speed dial rolls your pasta sheets to the desired thickness, letting you crank out lasagna, fettuccine, tagliatelle and more with ease.
10. Classic Staub Cocotte
As the happy couple stocks their kitchen with cookware essentials, a high-quality cast iron pot is a must-have gift for newlyweds. The Staub Tall Cocotte 5 Qt transitions seamlessly from stovetop to oven for effortless browing, simmering, braising and sautéeing. The elegant enameled design is both timeless and durable, with chef-approved quality designed to last.
Gift an Online Cooking Class Now
Give your favorite gourmand the gift of world-class cooking lessons right from the comfort of their own kitchen.
11. Cookbooks
Whether you're looking for a foodie gift or a gift for bakers, a cookbook is one of those gifts for newlyweds that will help keep them out of the dreaded weeknight dinner rut. Share one of your own trusty favorites or pick out something you know will suit their tastes. How to Cook Everything by Mark Bittman is never a bad idea.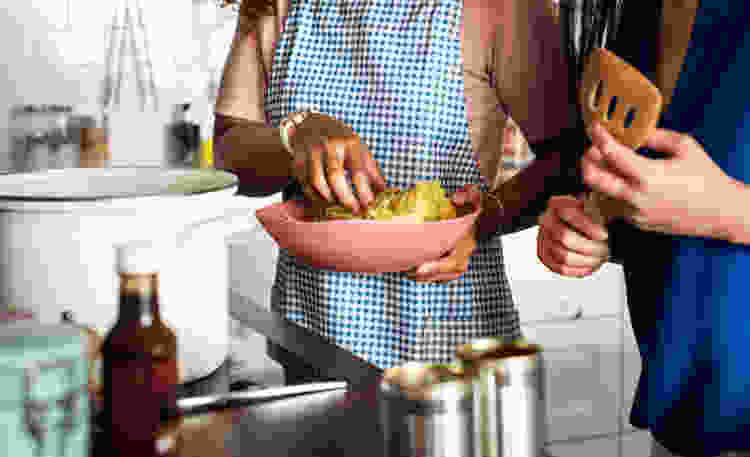 12. Home Bar Supplies
If the happy couple got a bunch of fancy barware they have no idea what to do with, there are plenty of ways to play off this idea for some unique gifts for newlyweds. A cocktail recipe book is a great gift for cocktail lovers to aid them in crafting delicious drinks while showing them what they're supposed to do with that Hawthorne strainer and wooden muddler. Or, gift them some fun home bar accessories such as the Viski Lewis Ice Bag and Mallet or Brooklyn Brew Shop New England IPA Beer Making Kit.
13. Local CSA Membership
Community-supported agriculture (CSA) programs are a great way to give the gift of fresh, healthy food while supporting local farmers. This is one of the most plentiful food gifts for newlyweds, as the bounty keeps coming as long as the growing season lasts.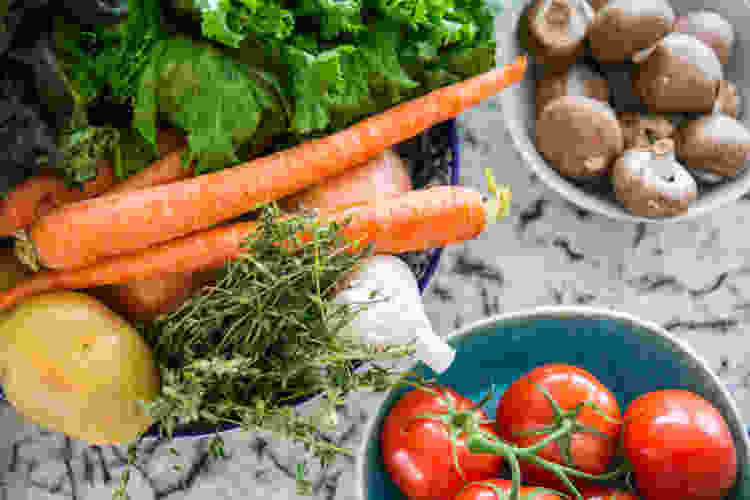 14. Gourmet Pizza Making Tools
Pizza making becomes just a little bit more practical with the right tools at your disposal. For a fun gift for newlyweds who love doing DIY pizza night, why not stock their kitchen with all of the essentials they need to become their own favorite pizza parlor? The Fante's Pizza 13" Stone, Fante's Pizza Peel and Ateco Stainless Steel Pizza Cutter are a few items that can get them started making their own perfect pies in no time.
15. Cheese of the Month Club
This classic option for cheese lovers will never go out of style. Whether the newlyweds are aspiring cheese connoisseurs or seasoned curd nerds, a cheese of the month club is one of the tastiest gifts for newlyweds.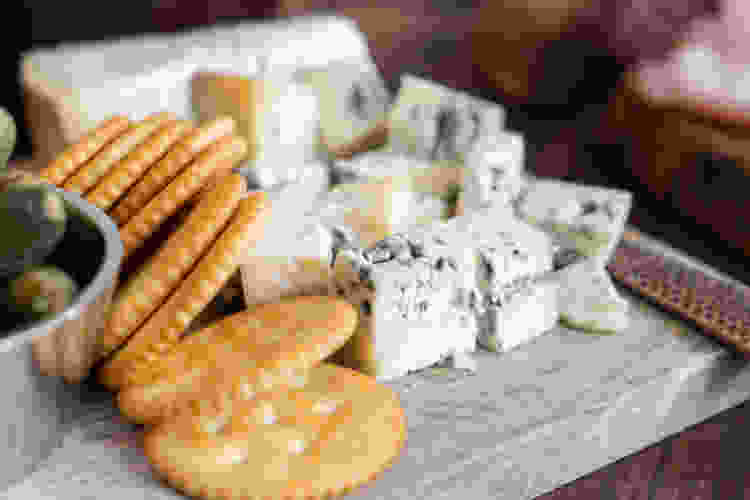 16. Coffee Subscription
Give them a reason to linger over breakfast with a cup of rich, gourmet coffee. Coffee subscriptions like MistoBox are fun gifts for newlyweds that span a range of regions and roasts, delivered right to their door on a regular basis.
Gift a Virtual Wine Tasting Now
The ultimate gourmet gift for any wine lover on your list. Virtual wine tastings bring a virtual vineyard experience right to you.
17. Coffee Classes
Coffee classes are unique gifts for newlyweds who love starting the day with a freshly-brewed cup of joe. In classes led by top-rated baristas, they'll learn how to bring the armoas, flavors and recipes of their favorite coffee shop home to their own kitchen. From roasting tips to brewing techniques to perfecting the pour, these classes for coffee lovers have it all.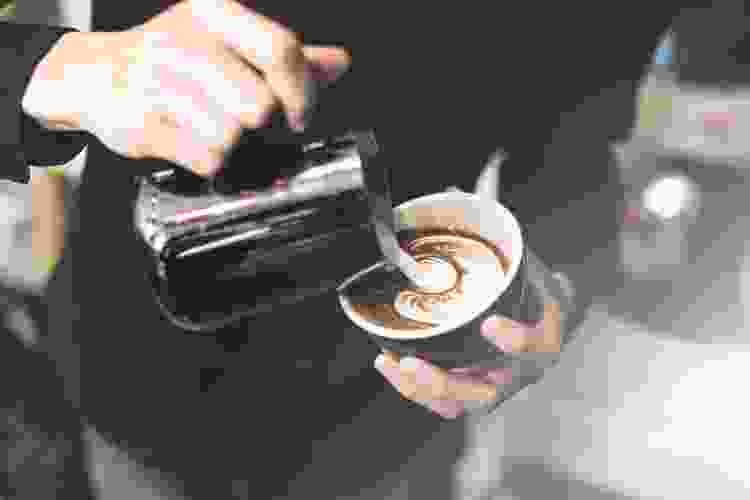 18. Molecular Gastronomy Kit
What do you get the couple who already has everything? A molecular gastronomy kit, of course! These kits show you how to practice all the most popular molecular techniques, from bubbles that pop in your mouth to frothy food foams. They'll learn how to plate on par with a five-star restaurant.
Gifts for the Home
19. Portable Hammock
Portable hammocks big enough for two are perfect gifts for newlyweds who love outdoor siestas (and snuggling, of course). They can bring it on adventures or hang it in the backyard.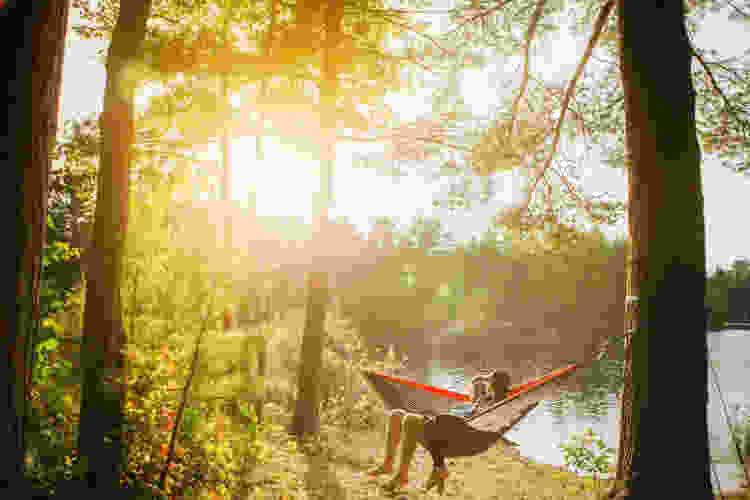 20. Bluetooth Speaker
Perfect for background music, game night soundtracks or living room dance parties, high-quality portable Bluetooth speakers would be great gifts for newlyweds who love to entertain or relax with tunes playing.
21. Nice Pillows
Really nice pillows are the ultimate sleep luxury the happy couple is guaranteed to love. Throw in sheets with a high thread count and you've got some comfy and cozy gifts for newlyweds.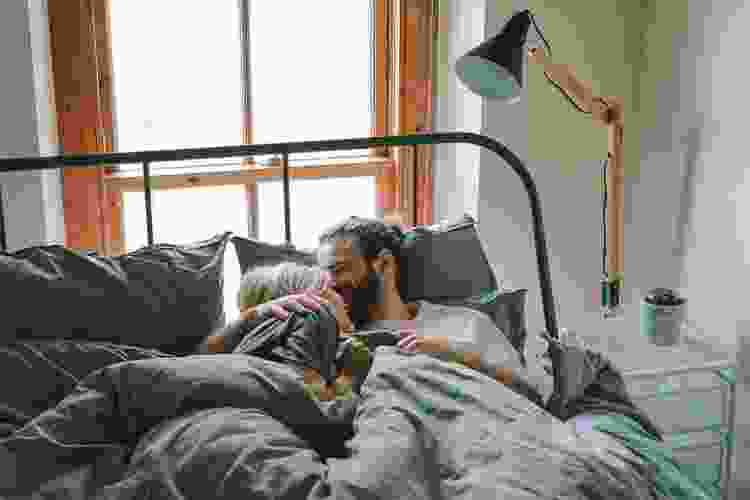 22. Maid Service
A gift certificate for a professional maid service is one of those gifts for newlyweds that will be sincerely appreciated. It will definitely stand out from all of the towels and kitchen utensils.
23. Ring Dish
A his and hers ring dish for the bathroom counter is a great gift for newlyweds. They are completely customizable and, most importantly, assure there will be no fishing wedding bands out of the sink drain.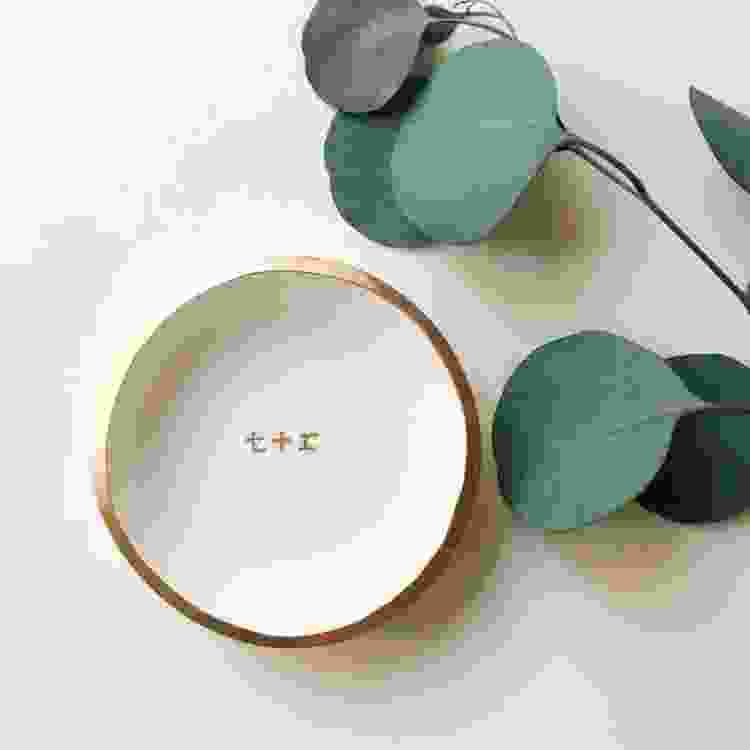 24. A Tree
The happy couple can plant their tree together and watch it grow while serving as a long-lasting reminder of their love's endurance. Bonus points for gifting a functional tree, like a fruit tree, which can yield sweet treats for years to come.
25. Board Games
No matter what kind of game they're into — cards, trivia, strategy or roleplaying — board games are super fun gifts for newlyweds guaranteed to secure you an invite to their next game night.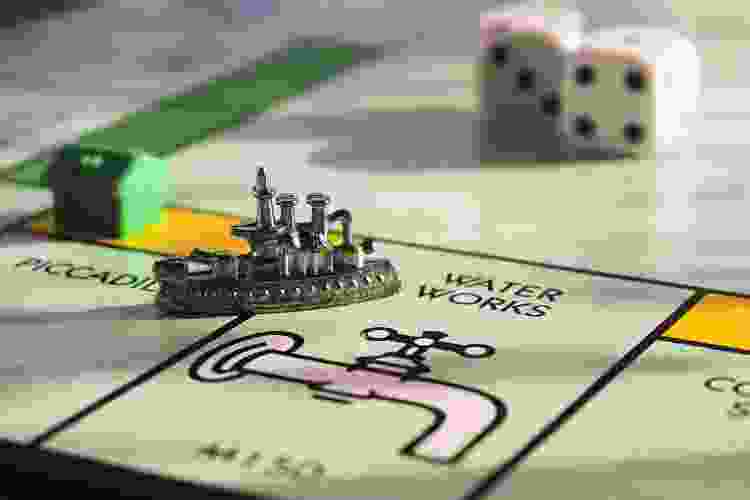 26. Living Moss Bathroom Mat
Appeal to their natural side while keeping their bathroom floor dry with a living moss bathroom mat. After newlyweds step out of the shower or bath, the moss is nourished by the water that drips off of their body. This daily watering, plus the moisture levels in most bathrooms, creates an ideal climate for the moss.
Gift a Virtual Wine Tasting Now
The ultimate gourmet gift for any wine lover on your list. Virtual wine tastings bring a virtual vineyard experience right to you.
27. Antiques
Shabby-chic design is back in full swing. Head to flea markets, farmers markets or local yard sales to scope out some truly unique antique gifts for newlyweds. Find the perfect piece and it may even become a future family heirloom!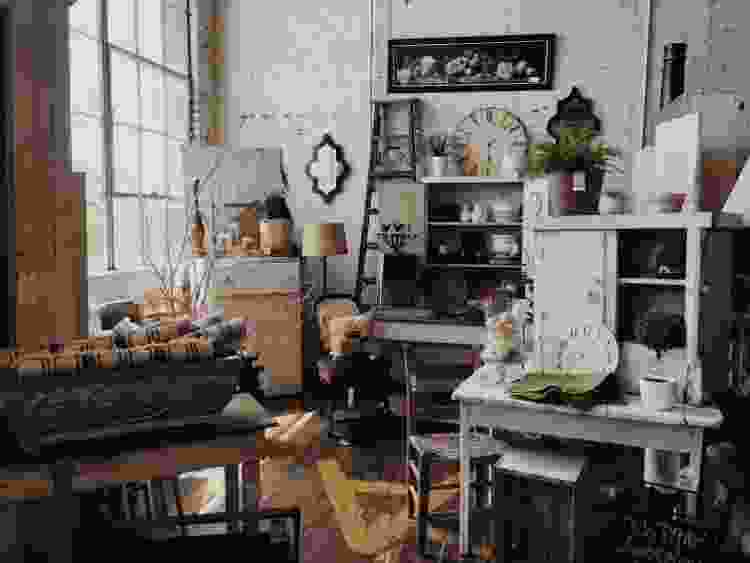 28. Zero Gravity Chairs
A pair of zero gravity chairs is one of the ultimate gifts for newlyweds they didn't know they needed. These chairs position your body to make you feel weightless, stress-free and energized by elevating your feet to be at the same level as your heart, which minimizes the toll gravity takes on your body.
29. Nest Thermostat
If thermostat wars are getting a little heated, Nest thermostats make great gifts for newlyweds. It will help them keep their cool and save money.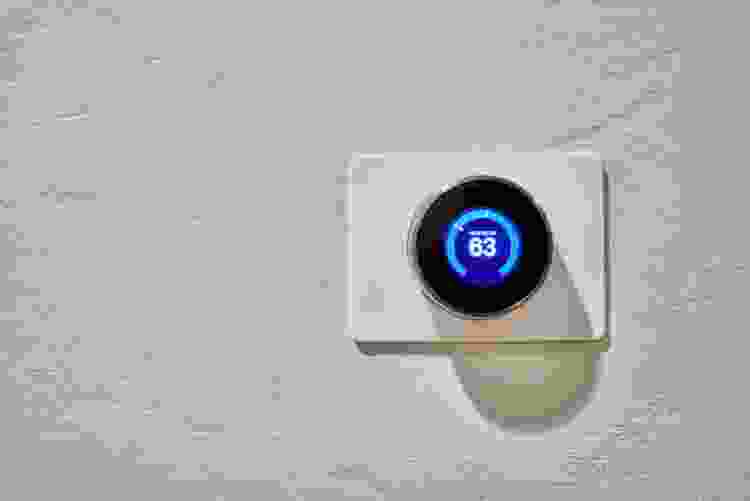 30. Tabletop Fireplace
If the happy couple likes to entertain outdoors, a tabletop fireplace makes a wonderfully unique gift. They typically use recycled liquid ethanol fuel and produce no odor or smoke.
31. Vacuum
It might not be one of the sexiest gifts for newlyweds, but you can't go wrong with a vacuum. If you do want to up the sexy factor, spring for an iRobot Roomba!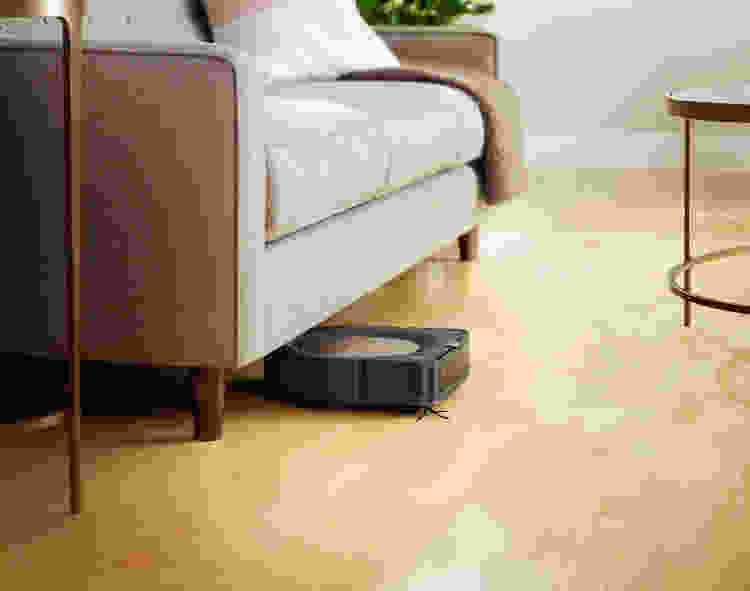 32. Matching Undies
Help them match their bottom half to their better half! Matching Mr. and Mrs. undies are lighthearted gifts for newlyweds that provide a fun way to freshen up their underwear collection.
33. Digital Photo Frame
Give the newlyweds a gift that keeps giving with this stunning Aura digital photo frame. The happy couple can display their wedding and honeymoon photos in style with this Oprah-approved smart frame.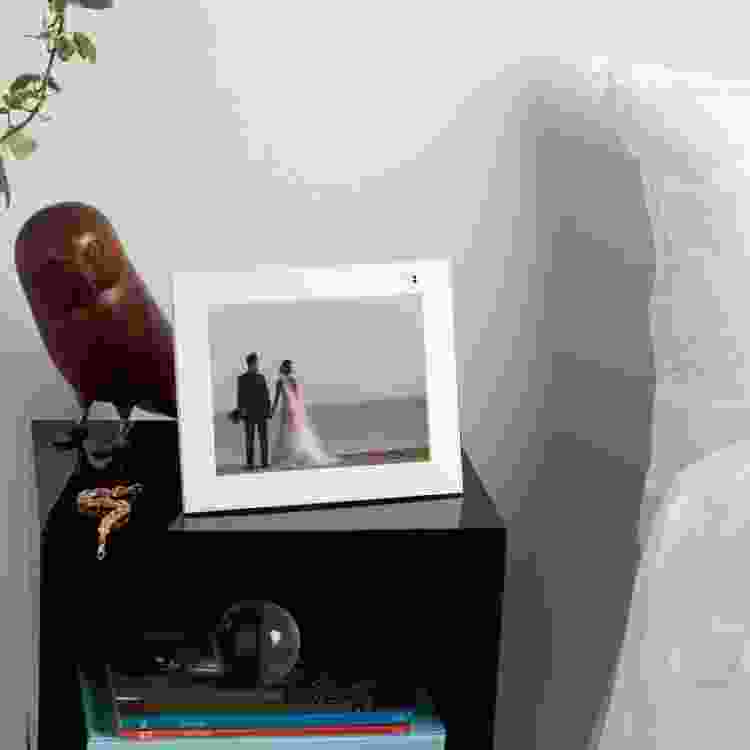 34. Cuddly Blanket
An oversized, extra-comfy, super-snuggly blanket makes one of the coziest gifts for newlyweds. They'll never want to leave the couch.
35. Essential Oils
Maybe you saw an essential oil diffuser on the registry or you've been subjected to their soapbox preaching on the benefits of essential oils. Either way, you can't go wrong with essential oils, which are therapeutic gifts for newlyweds that smell great.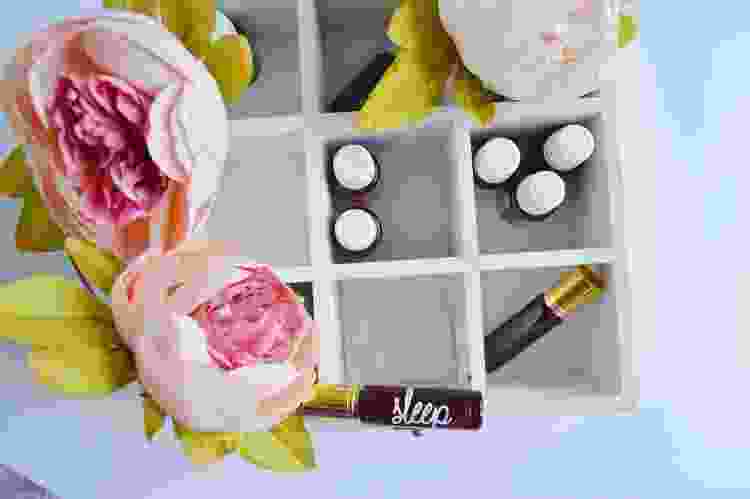 36. Reusable Water Bottles
You can never have too many water bottles. Matching reusable water bottles from brands like S'well make great — and sustainable — gifts for newlyweds.
Gift Cookware Loved by Chefs
Shop gourmet gifts for your favorite foodie. Chef-beloved brands. Easy returns. Price matching guaranteed.
Experience Gifts
37. Date Night Subscription Box
Date night subscription boxes make for exciting gifts for newlyweds. Whether it's a romantic night on the town or a salsa lesson in the living room, date night boxes make it easy for newlyweds to keep it fresh and have a blast together every month.
38. Spa Day
Treat the newlyweds to some pampering by booking them a day at the spa. Warm saunas, couples massages and mud baths (plus Champagne) is something every newlywed wishes they would have put on their registry.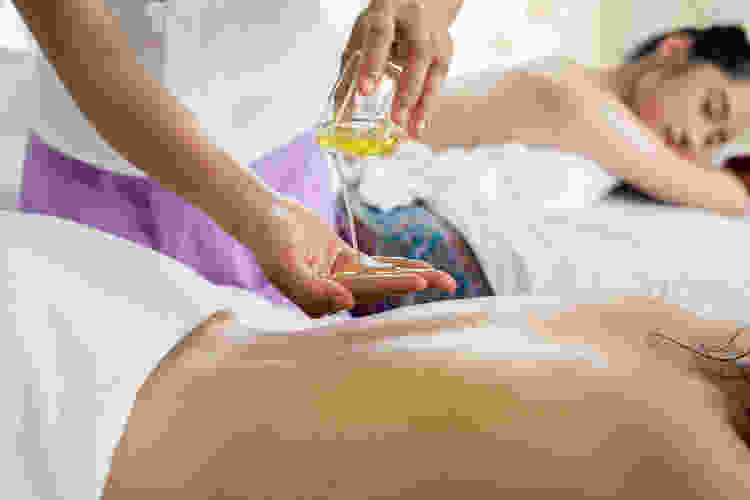 39. Concert Tickets
Is the happy couple's favorite band or artist coming to town? Concert tickets are foolproof gifts for newlyweds who love letting loose on a night out enjoying live music.
40. Pottery Class
There's just something truly romantic about creating something together. Remember the pottery scene from Ghost? Pottery classes together are great gifts for newlyweds that make for a fun date. They'll even end up with some new, original art for their place!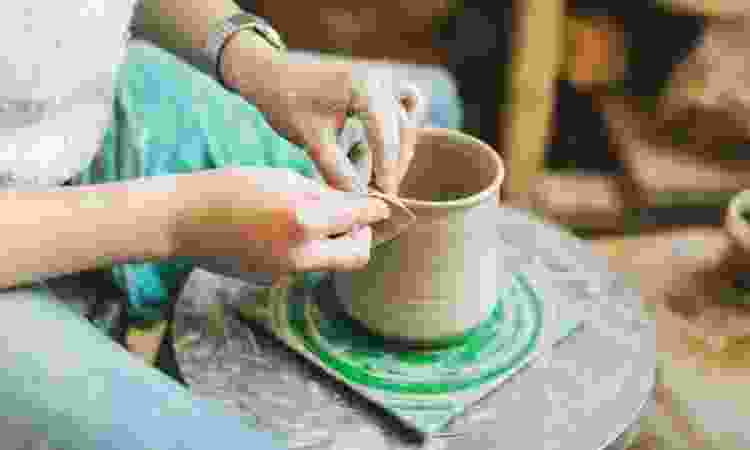 41. Parking Pass
Is there a beach, park or area of the city nearby with an impossible parking situation? If so, parking passes are great gifts for newlyweds with the magical ability to diffuse fights as they circle around for the fourth time.
42. Tickets to a Theater Production
Whether it's a local show or a major Broadway production, show tickets are perfect gifts for newlyweds who love a night on the town. For example, if they love Phantom of the Opera and the Broadway cast is touring through, tickets to the show are a truly thoughtful idea!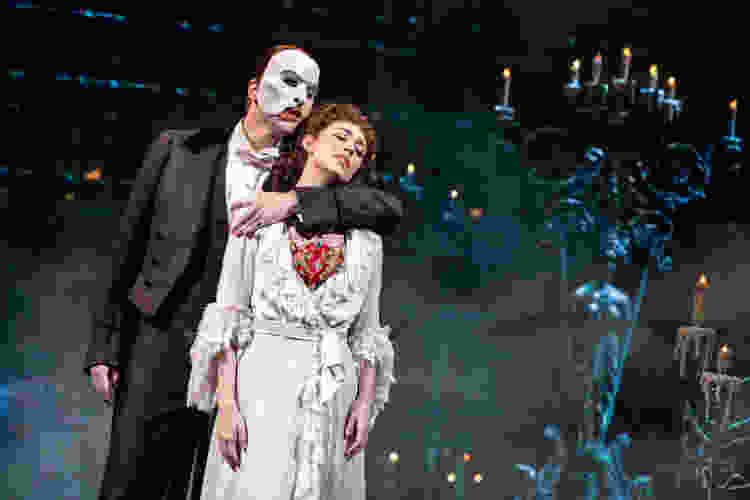 43. Bed and Breakfast Gift Card
Planning a wedding can be stressful. Give the gift of a unique staycation with a gift card to a local bed and breakfast or boutique hotel. These make unique gifts for newlyweds who want to get away without being far from home.
44. America the Beautiful Pass
An America the Beautiful national park pass is one of the best gifts for newlyweds who love nature. Each pass covers entrance fees at national parks and national wildlife refuges as well as fees at national forests and grasslands.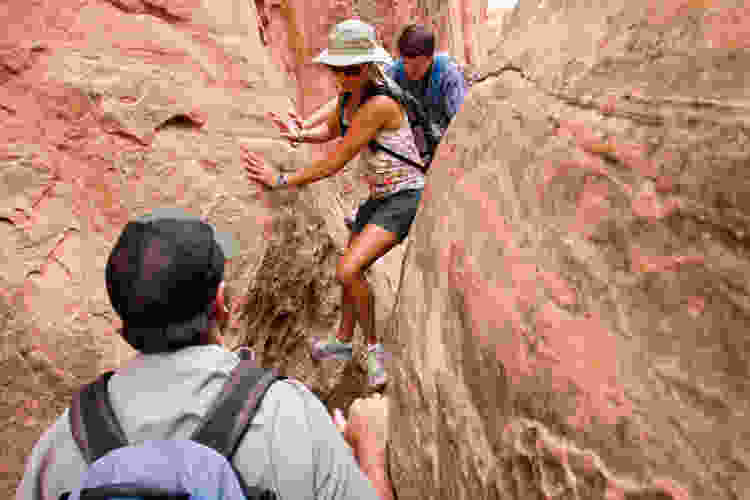 45. A Charitable Donation in Their Name
Is there a charitable cause the newlyweds are passionate about? Making a donation in their name to one or a few passionate causes is a gift to more than just the happy couple.
Gift a Private Chef Experience Now
Treat someone special to gourmet fine dining at home. Gift a private chef experience starting at $59/person.
46. Mug Club Membership
For the craft beer aficionados who love talking hop varietals with other bar patrons, get them a mug club membership to one of their favorite local craft breweries.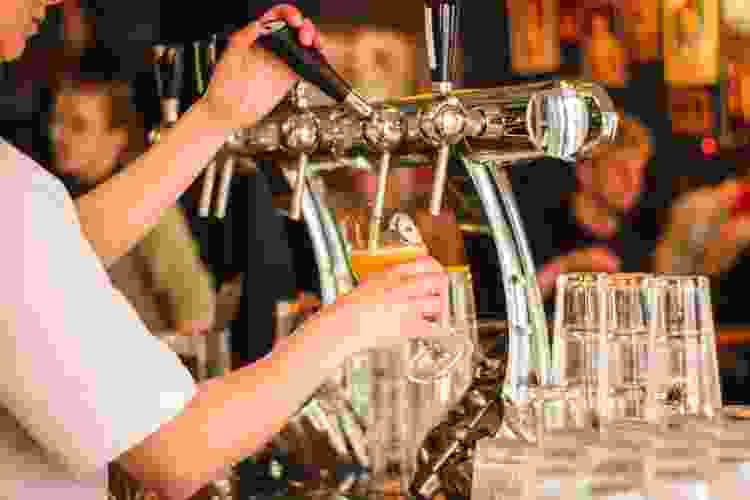 47. TV Subscription
For the couple that loves to binge-watch a day away together, gift them with a TV subscription to a service like Sling TV, Netflix, YouTube or Hulu. This is one of the more simple but extremely useful gifts for newlyweds they'll use every day!
48. Your Skills and Talents
Use your own skills and talents to make handmade, heartfelt and unique gifts for the couple. Make some art for their new place (a painting, drawing or piece of pottery), knit them matching slippers, build something, brew a batch of homemade jam, etc. You know what your skills are — use them!
49. Dance Classes
If your newlywed friends are outgoing types who love to dance, why not gift them some dance classes or lessons? They'll be able to hit the town in style with new moves they learned from a professional instructor.
50. Annual Memberships
Annual memberships to local attractions are fun gifts for newlyweds who love to explore their city! Find a place they enjoy and frequent, such as a museum, zoo, aquarium or botanical garden.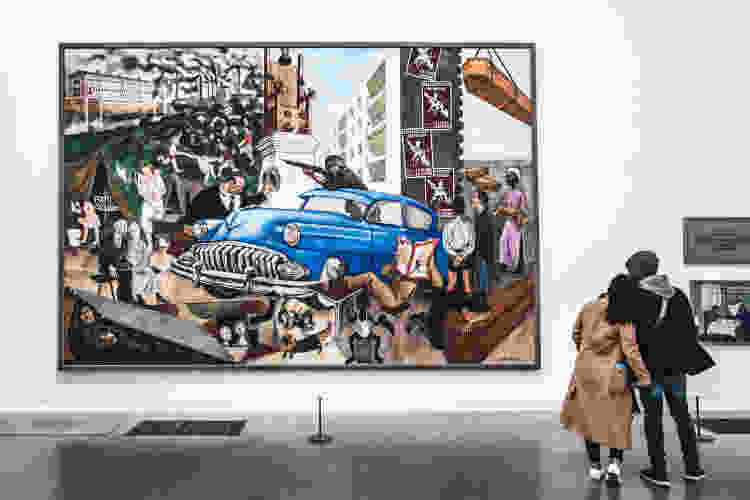 51. Bucket List Adventure Journal for Couples
The newlyweds can create and journal their unique couples bucket list adventures with this gift. More specifically, it's an activity that's sure to get the newly married couple smiling and dreaming together.

Join 200,000+ Culinary Enthusiasts
Exclusive deals, recipes, cookbooks, and our best tips for home cooks — free and straight to your inbox. PLUS: 500 Rewards Points.
52. Fitness Punch Card
For the couple that sweats together, gift a pair of punch cards to one of their favorite fitness centers, like a CrossFit gym, yoga studio or a racquet club.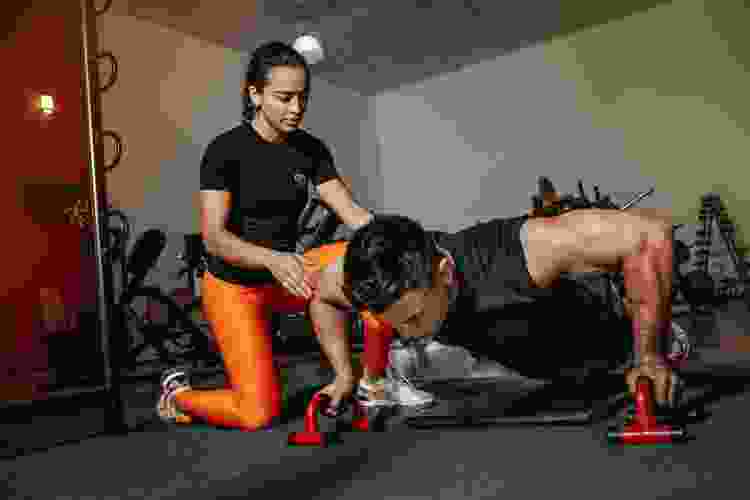 Picking out a wedding gift doesn't have to be something you overthink. Let this list be your jumping-off point and go beyond the usual tired gifts with something from the heart. You will blow any newlyweds away — even if you're on a tight budget.
For even more unique gifts for newlyweds, check out other experiences on Cozymeal happening in your city.