Learn to Cook Like a Chef: The Ultimate Guide for Professional Cooking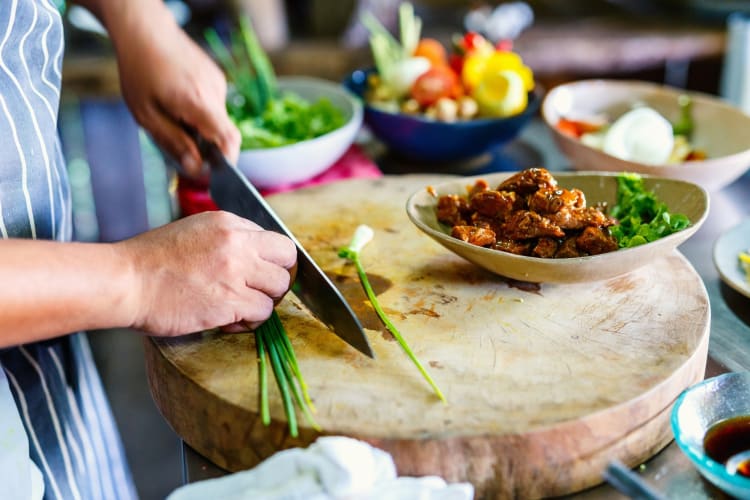 So you've decided to learn to cook like a chef. You've scheduled more kitchen time, cleaned your stove and hit up the grocery store to grab all the ingredients you'll need. Good for you! You're well on your way to learning how to cook like a professional chef.
But now comes the hard part: you actually need to start cooking. The good news is, in the age of the internet, going into the kitchen alone without any baseline for where to begin is no longer necessary. Thankfully, there are plenty of professionals out there who are gracious enough to share their knowledge on how to cook just about anything.
A nearly endless variety of cooking classes, recipe resources and video tutorials are at your fingertips to help you learn to cook like a chef and gain confidence in the kitchen. Get ready to sharpen your skill and knife set with a few great places to learn how to cook like a professional.
Jump to Section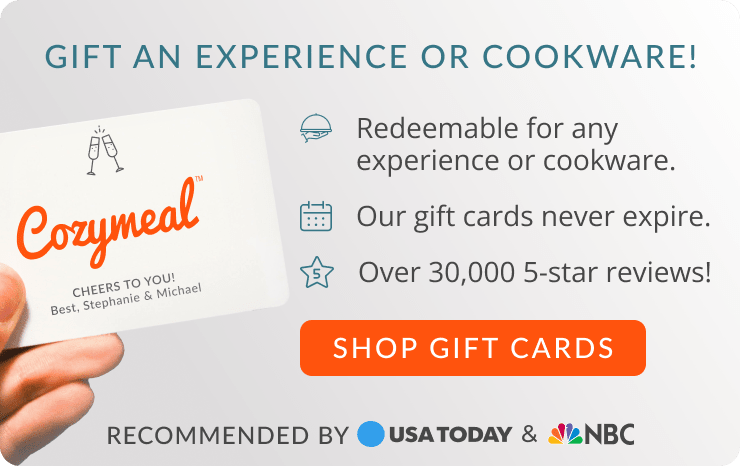 Learn How to Cook Like a Chef With Online Cooking Classes
You can transform your kitchen into a top-tier culinary classroom with a little help from some online cooking classes. If there's a cuisine you've always wanted to learn how to cook like a restaurant chef, or even if you're just ready to elevate your overall culinary skills to semi-professional calibre, chances are there's a class that will help you learn to cook like a chef.
The beauty in online cooking classes is that you aren't limited by your location or skill level. In fact, there are plenty of online cooking classes for beginners that shine a spotlight on cooking 101.
Apart from joining the virtual classrooms of chefs all over the country, you can head abroad, too — consider getting an expert lesson in pasta making from a Rome-based chef, or a masterclass in tapas from a culinary professional living in Madrid. The interactive format is a great way to learn how to become a chef at home. The best part? As your skills improve, you can take more advanced classes and continue learning.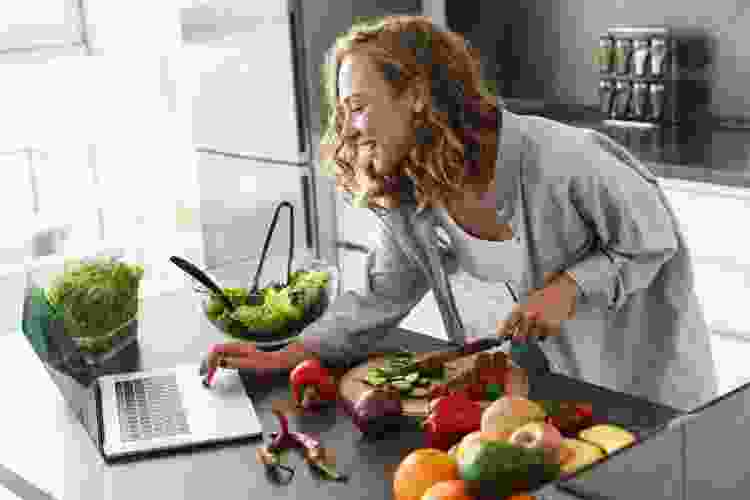 Join a Live Online Cooking Class Today

Your kitchen is now your own culinary classroom. Connect with chefs from around the world right from the comfort of home.

Book Now
Learn How to Cook Like a Chef With In-Person Cooking Classes
Some people just learn how to cook better when they're getting their hands dirty. If you're more the hands-on type, you may be better suited to some in-person classes offered in a range of cities across the U.S., including cooking classes in New Orleans, cooking classes in Minneapolis and beyond. Cooking classes are a deep-dive into the world of a professional chef, where you'll get face-to-face instruction on knife skills, ingredient selection, seasoning ratios and other cooking tips ranging from the basic to the most advanced.
Have a favorite food you've always wondered how to cook? Interested in trying some diet-specific dishes that are paleo, vegan or gluten-free? This is your ticket, with in-person, chef-led classes that cater to all tastes, preferences and dietary needs.
If you want to learn to cook like a chef, there's arguably no better way than in the classroom of a professional. Explore cooking classes in NYC, cooking classes in Chicago, cooking classes in Birmingham, UK and more. Browse all cooking classes near you to find your favorite.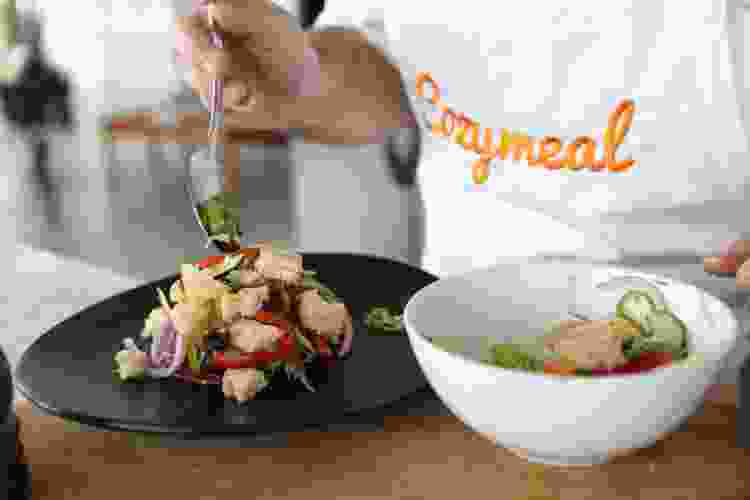 Learn How to Cook Like a Chef With Recipes
If you've already got the basics of cooking 101 down, perusing recipes can be a great way to learn to cook like a chef. You'll get inspiration for new flavor pairings, introduce yourself to dishes you've never tried before and gain a better understanding of how to get more flavor, texture and general gustatory pleasure out of the ingredients that you already have on hand.
Gourmet Cooking Classes Near You
Take your culinary skills to new levels with guidance from five-star chefs.
Recipes can be found in every corner of the internet, covering any skill level, dietary need or cuisine type. Pick one that strikes your fancy, and try to recreate it as closely as possible. What did you like about it? What would you change? If you're someone who learns better with a teacher at the lead, you can always roll up your sleeves for some cooking classes in Columbus, cooking classes in Charleston, cooking classes in Napa and more.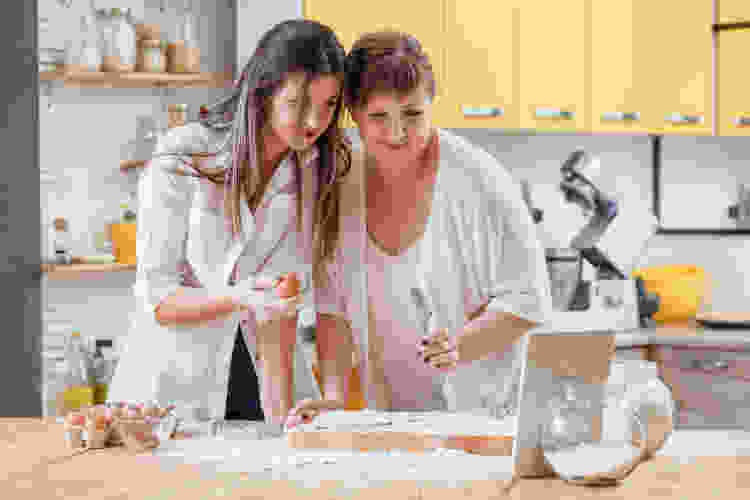 Learn How to Cook Like a Chef With Videos
When you're learning how to become a self-taught chef, the internet offers no shortage of informative videos on everything from nailing your knife cuts to selecting the right herbs. Below are a few helpful videos to help you learn to cook like a chef.
1. How to Sear a Steak
Simple and to the point, this video on how to sear a steak will give you a quick breakdown of letting your meat come to room temperature, searing it off in a hot skillet and forming a beautiful steakhouse-worthy crust. For written instructions on how to cook the perfect steak, check out the accompanying blog post.
2. How to Cook the Perfect Rice
Don't worry — famous hothead Gordon Ramsay can't yell at you if you're just watching a video, but his culinary know-how is valuable in your quest to learn to cook like a chef. Here, the Hell's Kitchen chef walks you through the steps of making basmati rice. The process outlined in this video also applies to cooking regular rice, though you can season it however you want.
3. How to Cut an Onion
Knowing how to cut an onion is a fundamental skill in the kitchen, and one of the first you should tackle as you learn to cook like a chef. This simple tutorial breaks it down into just a few simple steps. Let the structure of the onion help you dismantle it. You'll end up with beautifully regular pieces, and you can adjust the method to create smaller ones.
4. How to Make Homemade Tortillas
Dazzle your friends, infuriate your enemies and make impressive tacos with homemade tortillas. This staple is so ubiquitous in stores that it's probably a mystery to you how they're even made. Take some time to learn the cooking basics of the tortilla, and see just how easily you could be making these at home (seriously, the ingredients you need are already in your kitchen). What's more, you'll now have the ability to whip up fresh ones anywhere, any time.
Book an Online Cooking Class Now
Ready to perfect your homemade pasta, paella or pad thai? Join a world-class chef from the comfort of your kitchen.
5. How to Break Down a Chicken
If you really want to learn to cook like a chef, dividing a whole chicken into delicious, edible parts is equally requisite, impressive and economical. Should you watch this video from Tasty and teach yourself how to do it, you will save yourself from spending tons buying each part of the chicken separately. Plus, it'll force you to start cooking all those chicken pieces you're making — AKA, even more practice!
6. How to Make Vinaigrette Dressings
Once you have the foundation down for how to make vinaigrette dressings, you can start experimenting with different oils, vinegars and mix-ins to add a vibrant pop of flavor to your salads and marinades.
7. How to Bake Fish
Knowing how to bake fish is a great culinary skill to have under your belt, and it's easier than you might think. This tutorial focuses on the en papillote (in parchment) method, where your fish of choice is sealed with butter, herbs and citrus into a parchment paper parcel and baked to perfection. In your mission to learn to cook like a chef, this simple yet beautiful preparation will wow everyone at the dinner table.
Tips and Tricks for Learning How to Cook Like a Restaurant Chef
You've probably observed at some point that food cooked in an excellent restaurant just tastes different from food made at home by a hobbyist cook, even one with years of experience under their belt.
Here are some tips and tricks from the professionals for anyone who wants to learn to cook like a chef and create food that has that je ne sais quois quality about it:
Dried herbs aren't "bad" compared to fresh —Just know when to use both in the cooking process for optimal flavor. Dried herbs work well in dishes with longer cooking processes, as heat and moisture brings out their flavors. This means dried herbs can be added early unlike fresh herbs, whose charms come out when added toward the end. Use both types if you really want to get the most flavor and aroma into your dish. For cold foods, though, fresh is almost always best.
Don't fear butter — Nearly every chef you'll meet (with the exception of vegan or non-dairy masters) uses butter in generous quanitities for its high smoke point and the rich flavor it imparts to anything cooked in it.
Book a Gourmet Cooking Class Now
Kick-start your culinary confidence with help from a world-class chef. See what's cooking in your city today.
Don't fear MSG, either (yes, really) — MSG (monosodium glutamate) has been been unjustly villified to the point of infamy over the last fifty or so years (this course blog from Cornell University concisely explains why). In truth, MSG occurs naturally in a number of foods including certain cheeses, meats, tomatoes, mushrooms and seaweed. Though the stigma against MSG is lifting, it's still fair to say that many chefs or restaurants in the West avoid the ingredient for its lingering reputation. If you're cooking a meat or savory dish at home, however, and feel that your dish is lacking something indefinable, a pinch of MSG could be what you're looking for to make the savory flavors pop.
Embrace high heat when needed — If your culinary comfort zone on the burner dial is around a medium but you want your vegetables crisp, your steaks seared and your soups or sauces thick, it's time to be brave and use high heat. Heat is a tool, and as with any culinary tool, the key is knowing when and how to employ it to achieve your desired effect. For the utmost tenderness in a roast, for instance, low heat is preferable. For a deep, brown crust, high heat is the ticket as the outside will cook much faster than the inside.

Never underestimate the power of presentation

—

The eyes may not have a direct physiological influence on the taste buds, but presenting your food in an attractive manner can certainly impact how eager your guests are to eat it and how much pleasure they take in the entire experience. When learning how to cook like a chef, learn to see like one, too. Search for ingredients with complementary colors. Put finished dishes in serving bowls rather than spooning out from the cookware they were prepared in. Experiment with different arrangements to find the presentation for a particular dish that makes you and everyone at the table salivate the most.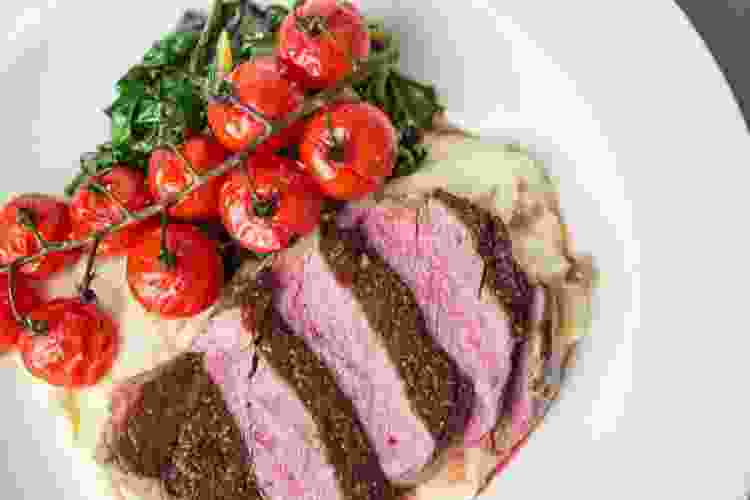 Essential Cooking Equipment
If your goal is to teach yourself how to cook like a chef, you'll need the tools of the trade. Here are some essential items that belong in every chef's kitchen.
1. Chef's Knives
Professional chef's knives are the ultimate kitchen tool. Cutting, slicing, mincing and dicing are a pleasure when you're working with a high quality chef's knife. A good knife is a vital tool in any kitchen, but it's especially important for someone learning to cook like a professional. If you're on a budget, you can even find some of the best chef's knives under $100.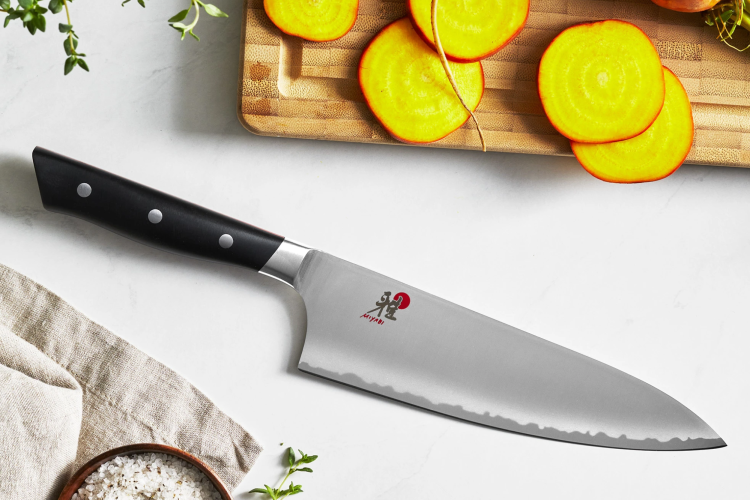 Shop Like a Chef in the Cozymeal Shop
Update your kitchen with top-rated cookware. Beloved brands, easy returns and guaranteed price-matching.
2. Casserole, Baking and Gratin Dishes
Having a diverse range of casserole and baking dishes in your kitchen prepares you for nearly any main, side or dessert you can dream up. Professional chefs keep a variety of the best casserole dishes on hand for easy cooking, serving, storing and, perhaps best of all, quick clean-up.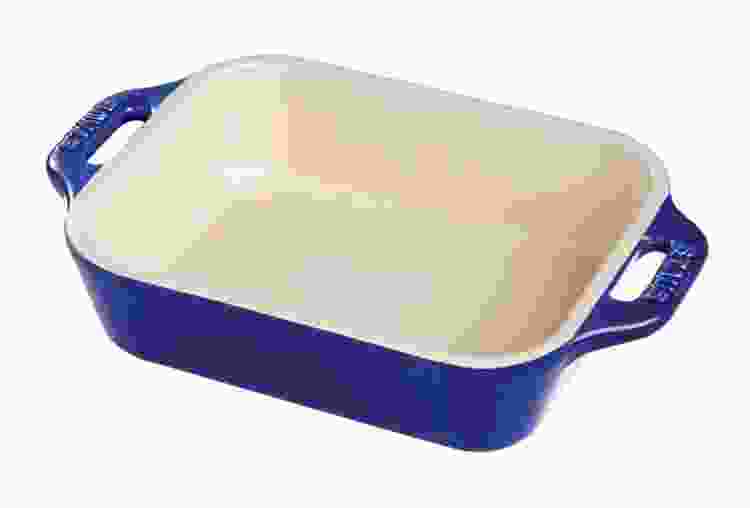 3. Mixing Bowls
With a variety of different-sized mixing bowls ready at your fingertips, you'll be all set to mix, prep and serve like a professional chef. A stainless steel mixing bowl like the Harold Import Co. Mixing Bowl 2 Qt. is unparalleled in terms of culinary utility, while a colorful piece like the Mason Cash S30 8.25" Mixing Bowl in Green can double as a delightful serving dish.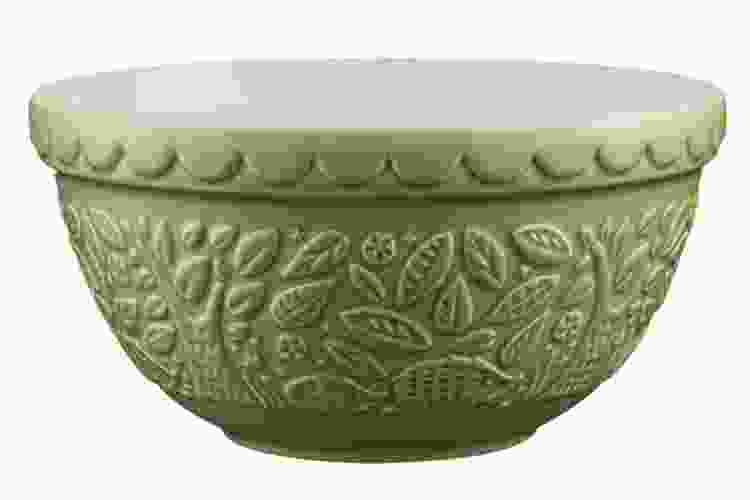 4. Cookware Sets
If your goal is to teach yourself how to cook like a chef, it may be time to upgrade your collection of cookware. Chef-grade cookware sets include top-quality saucepans, sauté pans, skillets and more types of pans for ultimate culinary performance and endless cooking capabilities.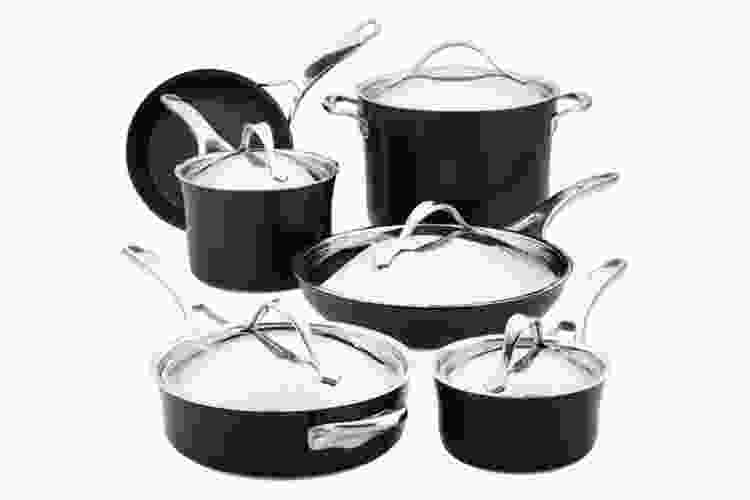 The best way to learn to cook like a chef? Just start cooking. Really, it's that simple. And with countless educational resources at your fingertips, including online cooking classes, in-person cooking classes, recipes and video tutorials, you're sure to pick up some new skills to elevate your culinary game.
More Cooking Classes Near You

Join 200,000+ Culinary Enthusiasts
Exclusive deals, recipes, cookbooks, and our best tips for home cooks — free and straight to your inbox. PLUS: 500 Rewards Points.
For even more ways to learn how to cook like a chef, check out other experiences happening on Cozymeal.