What Is a Utility Knife Used For?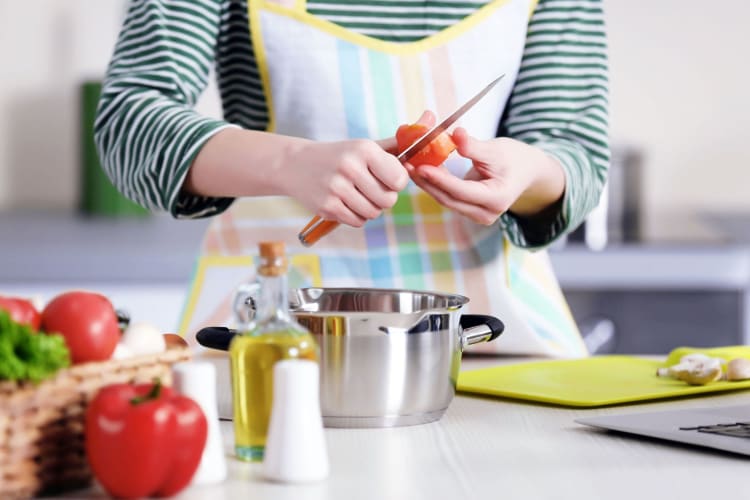 Our editorial team recommends the best products through independent research, selection and careful review. Prices are subject to change.
So you've come across utility knives on a list of must-have kitchen items or a comprehensive knife guide, and you're wondering "What is a utility knife used for, anyway?" What makes these handy little knives so special, and why should you buy one?
As the name implies, utility knives are, well, utilitarian. These versatile knives have many potential kitchen uses, and we're here to talk about them. Read on to learn more about what a utility knife is used for.
Jump to Section
Shop Top Cutlery Loved by Chefs
Update your cutlery collection with knives a cut above the rest. Shop chef's knives, steak knives, paring knives and more.
What Is a Utility Knife?
To be clear, there are two different types of utility knives. There are the retractable pocket-style utility knives that you may see people use on campsites, at work or around the house, and there are kitchen utility knives that look more like conventional straight knives.
We're talking about the latter.
Kitchen utility knives are mid-sized, multipurpose knives. These knives can be either straight-edged or serrated. They're generally between 4.5 and 6 inches long and much thinner than a chef's knife.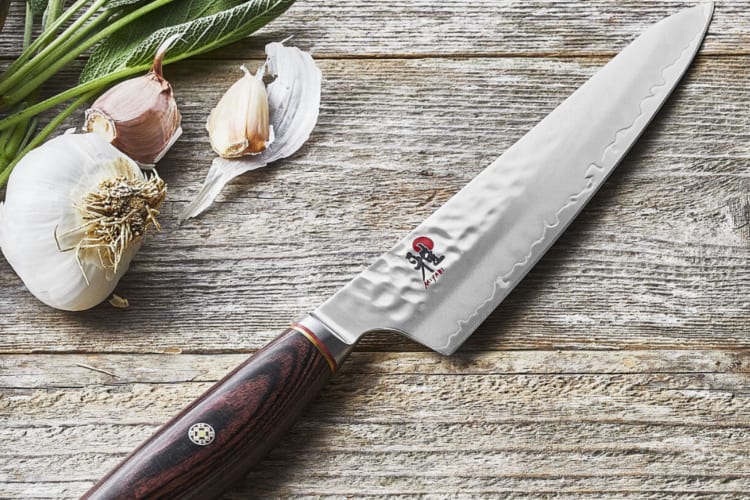 Because they're so multifunctional, they're the perfect go-to knife in any kitchen. A sharp utility knife can be used for most cutting and slicing tasks in a pinch. If you're a home chef who only has space for one new knife, a utility knife is a great choice because it can do many of the jobs of other types of kitchen knives.
But what is a utility knife used for?
Uses for a Utility Knife
1. Cutting Sandwiches
So what is a utility knife used for in the kitchen? If you don't have a go-to sandwich knife yet, a utility knife can fill that void.
While they're not as efficient as serrated bread knives at cutting through entire loaves of hard-crusted bread, they can easily cut through the soft tops of sandwich bread and even most thick sandwich rolls.
Utility knives can also cut through any type of sandwich filling. Whether you're eating a soft peanut butter and jelly sandwich or a tough Italian hoagie, you can use the utility knife for it.
Now, will you use your utility knife to cut your sandwich into rectangles or triangles?
2. Slicing Cheese
Do you have a go-to cheese knife? Most people don't. You don't need one if you have a utility knife at home.
Utility knives are both sharp and precise and also small enough for small pieces of cheese. Next time you're setting up a cheese board for a wine and cheese night with friends, bring out the utility knife.
The utility knife can be used for soft cheese and hard cheese alike. While it's sturdy, it's sharp enough that it won't crush soft cheeses. You can even cut hard Parmesan cheese with a utility knife.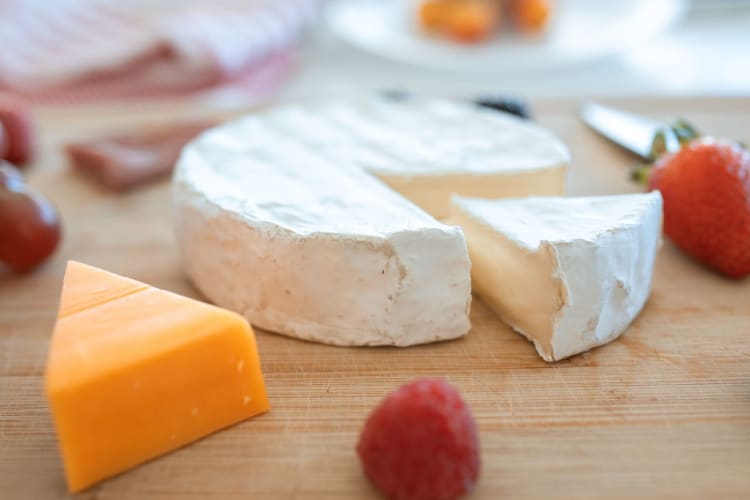 Shop Like a Chef in the Cozymeal Shop
Shop premium knives from the brands you love, used and approved by world-class chefs.
3. Chopping Fruits and Vegetables
What else do you use a utility knife for? Many people use them to chop up fruits and vegetables into bite-sized pieces for cooking and snacking alike.
Utility knives aren't the best choice for super thin slices, but they're fantastic for chopping. They make quick work of most types of fruits and vegetables. Easily take apart an artichoke, chop up an apple for a fruit salad or chop a bell pepper for a burrito bowl.
Utility knives handle mid-sized fruits and vegetables best. While you may not want to use a utility knife for something as tough and large as the firm rind of a watermelon (you can, but it's not the best option), it can still handle softer-shelled produce like delicata squash with ease.
4. Cutting and Peeling Citrus
Who doesn't love tasty and tart citrus fruit? If you're always in the mood for fresh oranges and lemons, you can use a utility knife for them. Utility knives are sharp enough to make clean cuts into citrus rinds, making them very easy to peel. They can also easily remove the spongy white pith.
Cutting citrus fruits in half is another great use for a utility knife. The precision and sharpness of the knife allows you to cut through even the softest and ripest citrus fruits without crushing them and getting juice everywhere.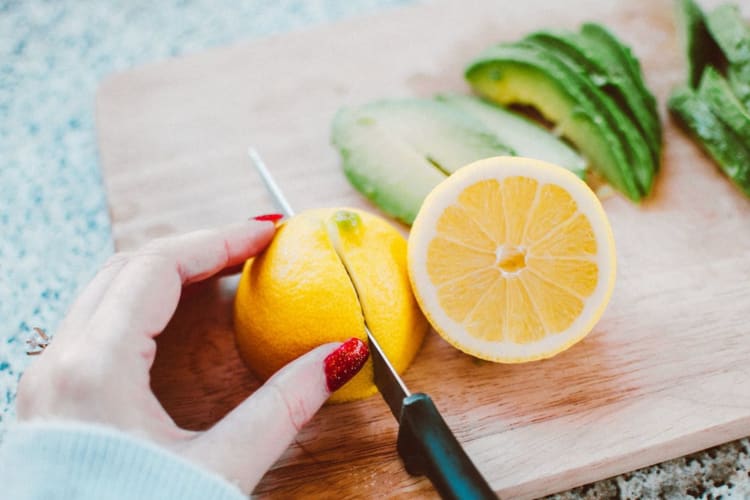 5. Preparing Meat
A utility knife can be used for fresh, cooked and cured meats. Whether you're slicing into a cooked and rested steak, assembling a tasty charcuterie board, slicing meat for a sandwich or cutting up raw chicken for a meal, you can use the utility knife for it.
What about seafood? A utility knife can be used for fish and other types of seafood as well. It's even small and sharp enough to be used for deveining shrimp or removing skin from fish.
You may have trouble with large roasts, like a Thanksgiving turkey, but a utility knife can be used for smaller cuts of meat.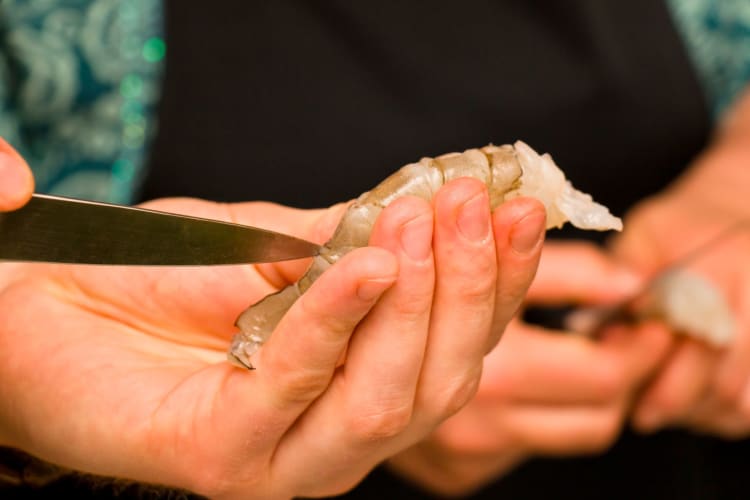 6. Dicing and Mincing Alliums
Ah, alliums. They're what make most savory dishes so much tastier. What do you use a utility knife for if not dicing and mincing shallots, onions and garlic?
While a utility knife isn't the perfect tool for this task, it's still a great one. A utility knife rivals some of the best kitchen knives as long as you use a good dicing or mincing technique. Whether you like larger chunks of onion or garlic, delicate onion slices or fine slivers of scallions, you can use the utility knife for your alliums.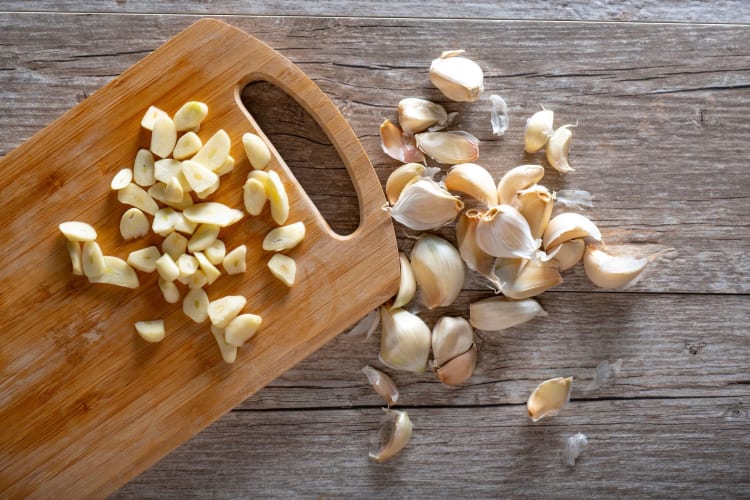 Shop Top Cutlery Loved by Chefs
Update your cutlery collection with knives a cut above the rest. Shop chef's knives, steak knives, paring knives and more.
7. Chopping Nuts
Are you in need of some chopped walnuts or pistachios for a recipe? You don't have to buy them pre-chopped. Your utility knife can be used for this job.
Once you've shelled the nuts, simply chop them up with your knife. We recommend putting your hand over the back of the knife for more precise cuts if you need the pieces to be somewhat uniform. You won't have the curve or weight of a chef's knife to make chopping the nuts easier, but the utility knife can still do the job.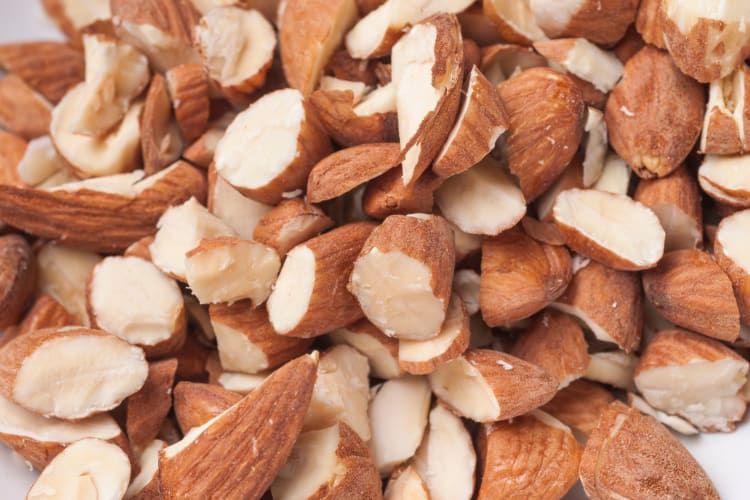 Our Favorite Utility Knives
Below, we've rounded up some of our favorite utility knives loved and recommended by chefs:

Join 200,000+ Culinary Enthusiasts
Exclusive deals, recipes, cookbooks, and our best tips for home cooks — free and straight to your inbox. PLUS: 500 Rewards Points.
Now that you know what a utility knife is used for, what are you waiting for? It's time to buy yourself a handy new utility knife to use in your kitchen. Don't forget to check out our list of favorites for the knives we recommend and use at home.
For even more ways to elevate your kitchen, check out chef-recommended cutlery in the Cozymeal Shop.