Saucier vs. Saucepan: What Is the Difference?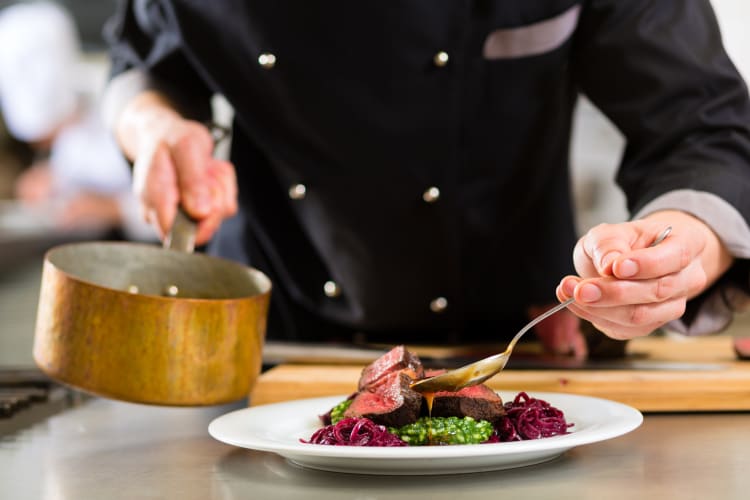 Our editorial team recommends the best products through independent research, selection and careful review. Prices are subject to change.
Most home cooks are familiar with basic pots and pans, but could you identify a saucier vs. saucepan? The differences between saucepans and sauciers are subtle, but distinct. Both types of cookware are excellent choices for boiling water or making sauces, although a saucier or saucepan might be more suited to certain kitchen tasks.
The main difference when comparing a saucier vs. saucepan is in the way the pan is shaped. A saucepan has a flat bottom and tall, straight sides while a saucier has sloped walls, a rounded bottom and wide opening with rolled edges. These small variations can make a big impact when preparing certain foods by affecting cooking surface area, liquid retention, ease of use and cleanup.
Do you need both a saucepan and saucier in your kitchen collection? To decide which type of pan is right for you, let's explore the similarities and differences of a saucier vs. saucepan in more detail.
Jump to Section
Shop Like a Chef in the Cozymeal Shop
Update your kitchen with top-rated cookware. Beloved brands, easy returns and guaranteed price-matching.
What Is a Saucier?
Traditionally used by French chefs and in professional kitchens around the world, the saucier is a type of pan that is gaining popularity with home cooks who have discovered its many benefits. With its bowl-like shape, the saucier excels when preparing dishes that require frequent whisking or stirring such as custards, oatmeal, polenta, risotto, reductions and of course, sauces.
Thanks to its sloped walls and rounded bottom, a saucier vs. saucepan has a larger cooking area which helps prevent burning while making it easier to whisk or stir the entire contents of the pan without bits of food getting burnt or stuck around the bottom edges. When comparing a saucier and saucepan, the saucier shape allows for easily coating pasta in sauce or other dishes that require gentle tossing. The wider opening of a saucier increases the speed of evaporation, making it ideal for reducing sauces.
A modern saucier such as the Demeyere Atlantis 3.5 Qt Stainless Steel Saucier With Lid combines classic features like a rolled rim for easy pouring with innovative technology to prevent hot or cold spots for a versatile and easy-to-use addition to any cookware collection.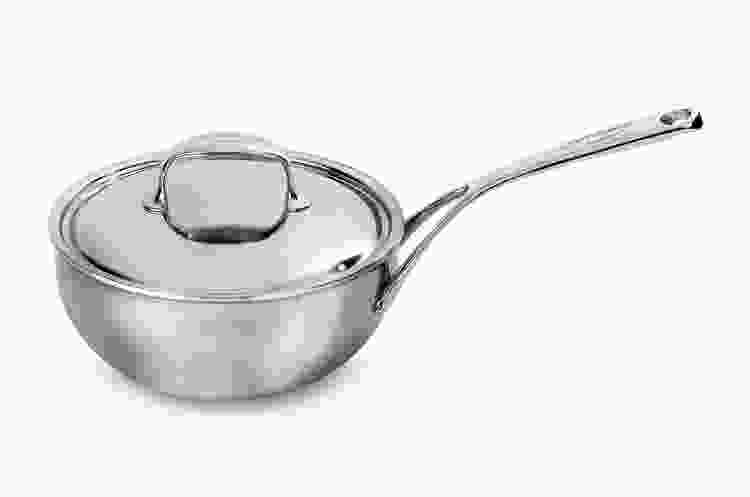 What Is a Saucepan?
A staple in most home kitchens, the best saucepans are multi-functional tools well suited for boiling pasta or grains, deep frying, braising or simmering soups and sauces. With its flat bottom and tall sides, the saucepan reduces spillage and maximizes contact with the burner for quick heating. Other saucepan uses include steaming vegetables and simmering soups thanks to better heat retention and slower evaporation due to its narrower opening. Although it may be slightly less efficient at some tasks than a saucier, there is a reason that a saucepan is the standard for many of the best cookware sets and a must-have for home cooks.
A quality saucepan such as the Hestan ProBond Stainless Steel Saucepan can perform the same tasks as a saucier with only slight concessions to its counterpart and is generally more familiar to the home cook.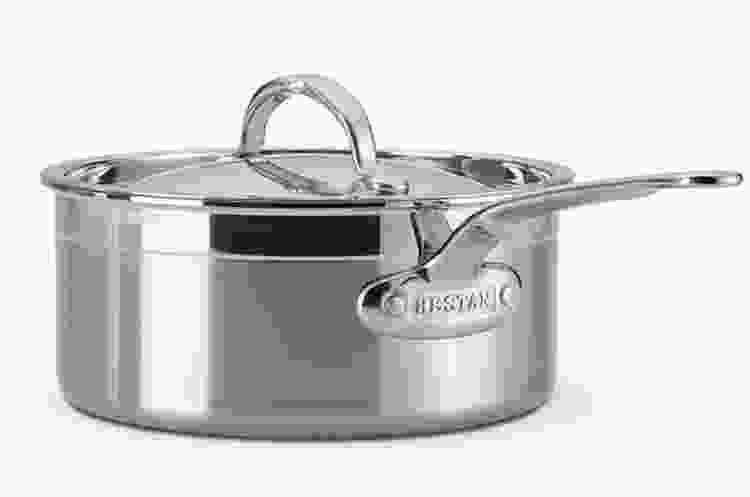 Shop Chef-Approved Cookware
Beloved brands. Easy returns. Price-match guarantee. Kick your kitchen confidence up a notch with cookware loved by chefs.
Are Sauciers and Saucepans Interchangeable?
Although sauciers and saucepans can be used interchangeably, it does not mean that they necessarily should be. While either type of pan can sufficiently handle most kitchen tasks, each type of pan is better suited for certain functions.
When debating whether to use a saucier vs. saucepan for your dish, consider the merits and detriments of each type of pan and how it might affect the cooking process. If you need better liquid retention, opt for a saucepan. If the dish needs to be stirred frequently, a saucier is often the better choice. Ultimately, you can perform most of the same tasks with either a saucepan or a saucier, but having both in your collection can offer additional versatility, efficiency and convenience to your cooking experience.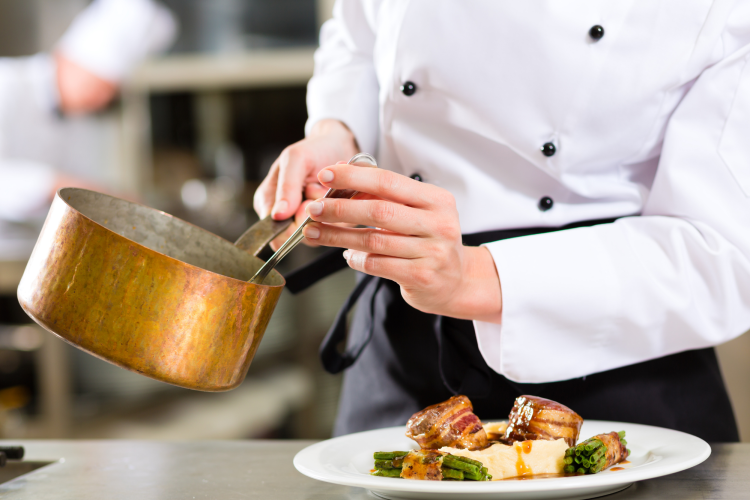 Join 200,000+ Culinary Enthusiasts
Exclusive deals, recipes, cookbooks, and our best tips for home cooks — free and straight to your inbox. PLUS: 500 Rewards Points.
When choosing a saucier vs. saucepan, having both is convenient, but either type of pan can handle a variety of kitchen tasks from boiling pasta or grains to steaming vegetables or reducing sauces. Considering the advantages and disadvantages of a saucier vs. saucepan can help you decide which type of pan is right for your kitchen needs.
For even more ways to elevate your kitchen, check out chef-recommended cookware in the Cozymeal Shop.