49 Best Gifts for Bakers in 2023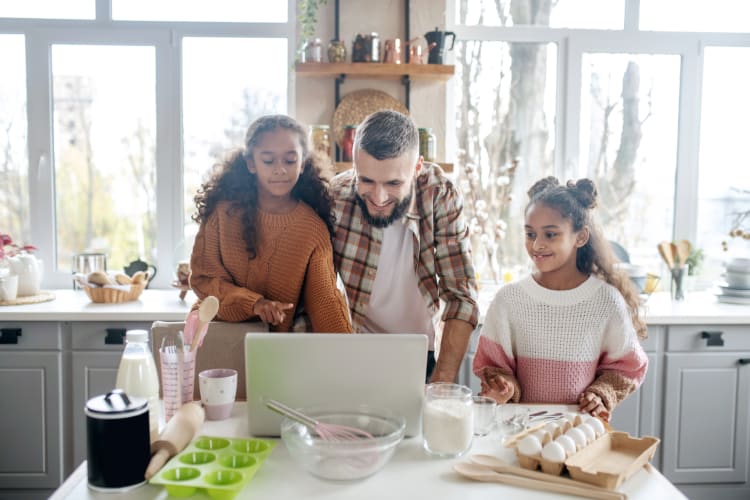 Our editorial team recommends the best products through independent research, selection and careful review. If you make a purchase through one of our affiliate links, we may earn a commission. Prices are subject to change.
Need inspiration for some thoughtful and useful gifts for bakers this year? Maybe that person in your life who arrives at every event with the best tasting dessert, watches every baking show on TV and puts store-bought baked goods to shame?
No matter their skill level, specialty or style, if you're lucky, you know someone who loves to bake. We've made your shopping list easier with a roundup of useful gifts for bakers that will possibly score you more baked goods in return. Whether you're shopping for someone who just learned what it means to temper chocolate or a bonafide cookie pro, here are 49 of the very best gifts for bakers.
Jump to Section
The 10 Best Gifts for Bakers
1. Cuisinart Stand Mixer
The Cuisinart 5.5 - Qt Stand Mixer is an essential tool and one of the must-have gifts for bakers or home cooks. Give the gift of a lifetime of cookies, pie crusts and more with this classic appliance complete with 500-watt motor, tilt-back head and 12 speeds of precision mixing power.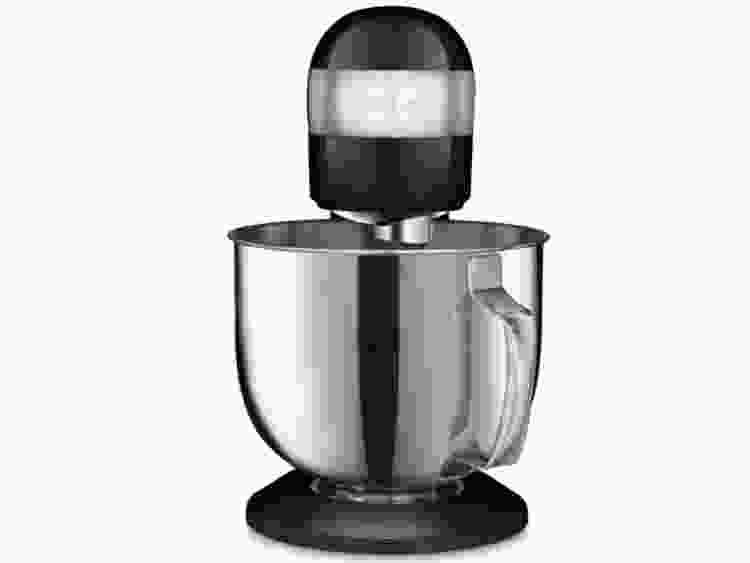 Gift Cookware Loved by Chefs

Shop gourmet gifts for your favorite foodie. Chef-beloved brands. Easy returns. Price matching guaranteed.

Shop Now
2. Non-Stick Bakeware Set
Baked goods are only as good as the pans they're cooked in. This high-quality Anolon Advanced Bakeware 5-Piece Bakeware Set is a handy baking gift for people who like to bake and includes all the essentials; two 9" round cake pans, a 9" square cake pan, a 14"x16" cookie sheet and a cooling rack. These pans are a heavy-duty baking gift idea, and the non-stick finish ensures baked goods always release easily.
3. Mixing Bowl Set
The Nordic Ware Covered Mixing Bowl Set - 8 Pc is perfect for bakers of all levels. Plus, all the bowls come with lids, which makes storing leftover cookie dough a breeze.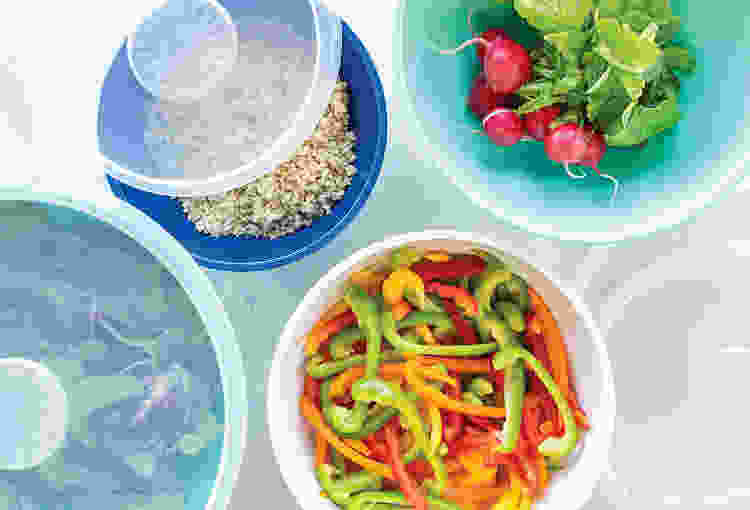 4. Kitchen Scale
With baking, precision matters, and you can't go wrong by getting them a Zwilling Kitchen Scale. These are one of the most useful gifts for bakers, providing an accurate readout quickly so that they know without a doubt that they've got the right mix of ingredients and that everything will come out perfect.
5. Food Processor
Need to chop nuts for quick bread? Dice up some dried fruit for a recipe? What about break down some chocolate for a decadent dessert? Instead of doing it all by hand, turn to this compact Cuisinart Elite Collection 4-Cup Chopper/Grinder for speed and efficiency.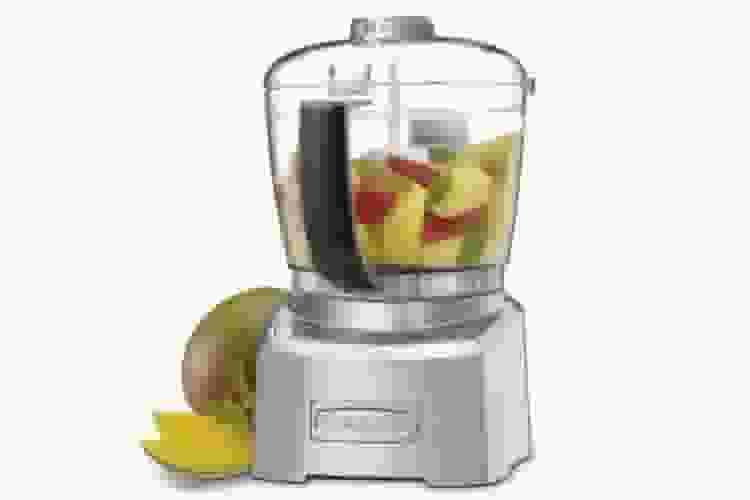 6. Decorative Rolling Pin
The Mrs. Anderson's Paisley Design Rolling Pin is what every baker and pastry chef needs. Made of beechwood, this whimsical baking gift idea imprints a beautiful paisley design onto pie crusts, pastries and cookies. It's a fun addition to any baking tool arsenal.
7. Ceramic Pie Dish
Don't allow your pie-baking friends to settle for a boring pie dish! Spoil them with this intricately designed Mason Cash 10" Pie Dish for a thoughtful baking gift idea. The high-quality, super durable stoneware leaves you plenty of room to load up on fillings. And the fun forest design makes all your fancy latticework look even better.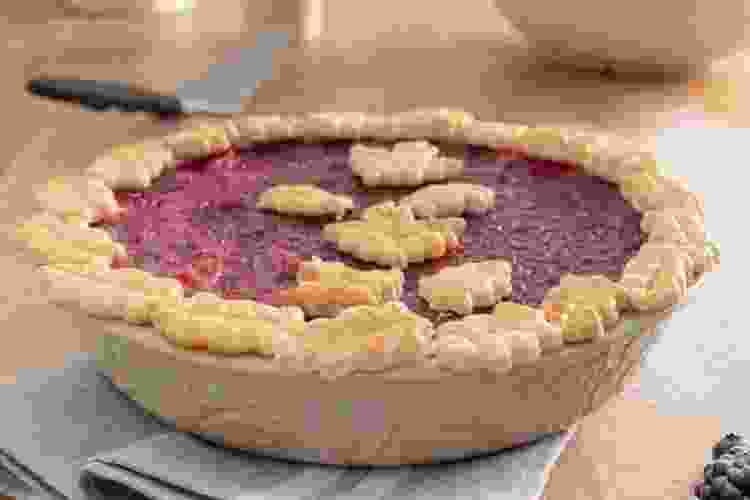 8. Electric Hand Mixer
The baker in your life might be strong, but no one can cream butter and sugar as well as an electric hand mixer. This Cuisinart Power Advantage Plus 9-speed Mixer comes with a storage case and multiple attachments, including long beaters, a chef's whisk, spatula and dough hooks. This small kitchen appliance can do it all.
Gift an Online Cooking Class Now
Give your favorite gourmand the gift of world-class cooking lessons right from the comfort of their own kitchen.
9. Baking Canisters
These gifts for bakers will go to great use; keeping your baking staples fresh is important for good results. The best way to keep everything from chocolate chips to flour fresh is to seal them in airtight containers. There's even a container designed specifically to keep brown sugar soft.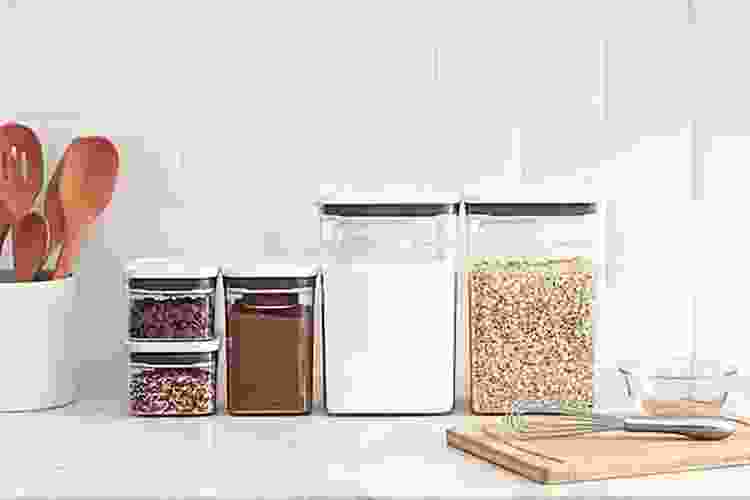 10. Cookbook Stand
This recipe book stand makes sure they always have the recipe at an angle that is easy to read for a quick consultation. This bamboo cookbook stand is sure to be a very thoughtful gift for any baker.
Experience Gifts for Bakers
11. Online Cooking Classes for Bakers
Sometimes, an experience can be the best baking gift idea. Now, bakers can take online cooking classes in the comfort of their own kitchens through an interactive, live-streaming virtual platform taught by a professional chef. They will get step-by-step coaching, tips and be able to ask all the questions they want. From online baking classes to online cake decorating classes and more, they're sure to find the perfect selection.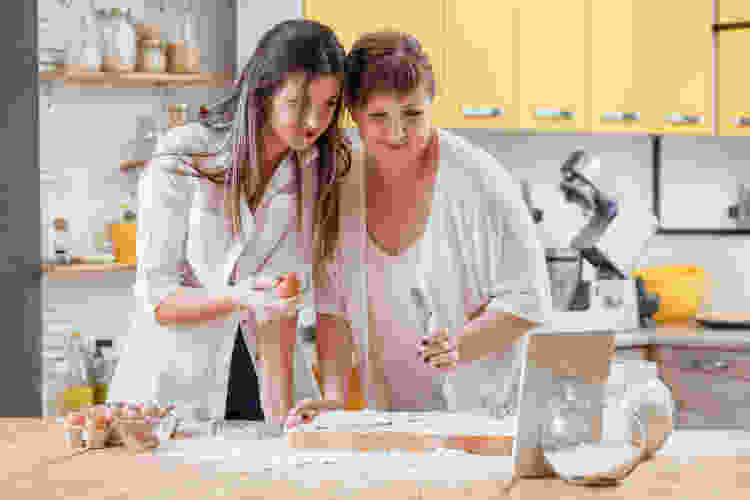 12. Cooking Classes for Bakers
Treat the baker on your list to a sweet exploration of everything from apple pie to zabaglione. There are myriad baking-focused cooking classes across the country taught by professional bakers, cake artists and pastry chefs that make great gifts for bakers. You can find cooking classes in NYC, cooking classes in New Orleans and beyond.
13. Online Mixology and Baking Combo Classes
Some things just go together. Hot toddies and holiday cookies. Homemade hot cocoa and peppermint bark. Mimosas and pancakes. Online mixology classes that include a baking spin are unforgettable and unique experience gifts for bakers.
Gifts for Bread Bakers
14. Bamboo Cutting Board
Not all cutting boards are created equal. Some look great and are stylish to boot, but wreak havoc on your knives. The Helen's Asian Kitchen 14X10 Bamboo Cutting Board makes a terrific cutting and bread board, and thus, a great gift for bread bakers.
15. Staub Cocotte
A portable cocotte, such as the Staub Cocotte Round 4Qt, is the perfect vessel for making artisan-style loaves and one of the best Dutch ovens for bread. The steam that's created inside the pot transforms the dough, resulting in melt-in-your-mouth bread with a shatteringly crispy, golden crust.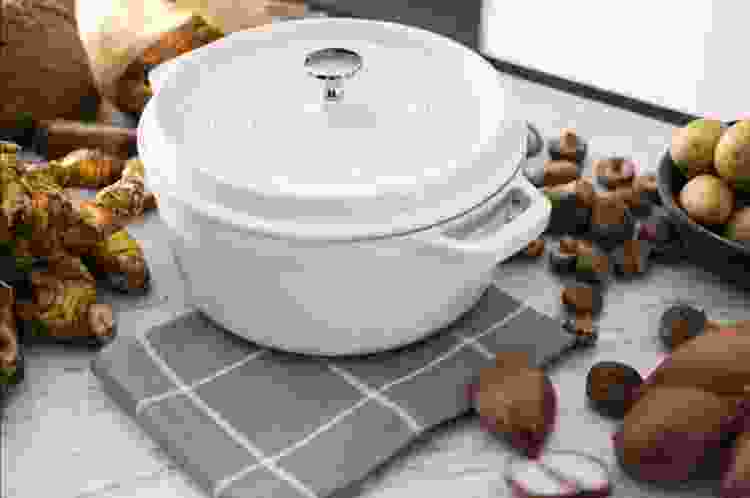 16. Artisan Bread Lame
If you're unfamiliar, a lame is a sharp bread making tool that's used to score dough before it bakes so the steam can escape. Mrs. Anderson's Artisan Bread Lame makes a beautiful gift for bakers under $20.
17. Pastry Dough Scraper
Mrs. Anderson's Baking Pastry Dough Scraper helps scrape flour and dough crumbs from work surfaces, simplifies lifting and turning rolled-out pastry, and efficiently sections yeast dough. It's an extremely useful gift for baking lovers of all stripes.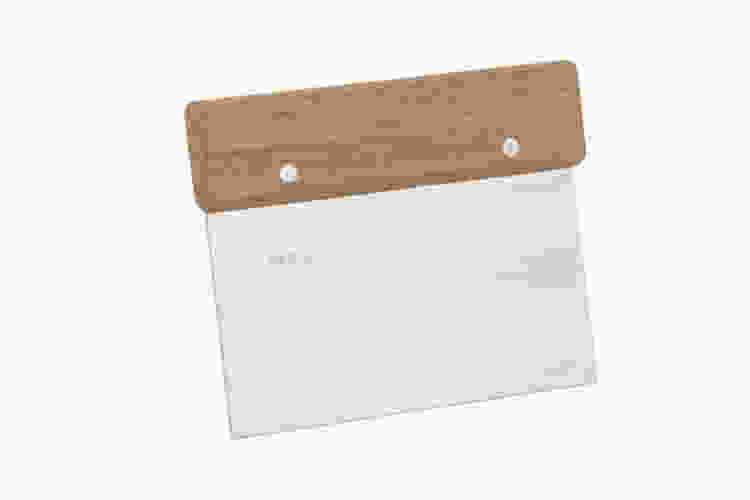 18. Trivets
Every bread baker needs a stage to showcase (and cool) their loaves. Trivets are a classic gift for bakers that will always go to good use.
Christmas Gifts for Bakers
19. Cookie and Icing Press
It's the holidays, and that means lots and lots of cookies! Gift Mrs. Anderson's Baking 18-Piece Baking Cookie & Icing Gun to the person who always gifts you a tin of Christmas sweets. They'll love adding this cookie tool to their arsenal.
20. Your Recipe as a Foil Art Print
This is one of the most thoughtful gifts for bakers who have a treasure trove of batter-covered index cards. Pick a favorite recipe, scan and send, then watch it get turned into a foil print work of art. It's a great way to preserve a prized recipe in its original handwriting.
21. Pizzelle Maker
A crisp, sweet pizzelle is the marking of the holiday season in cookie form. Usher in the season with a pizzelle iron that will give these thin cookies that classic pattern and texture.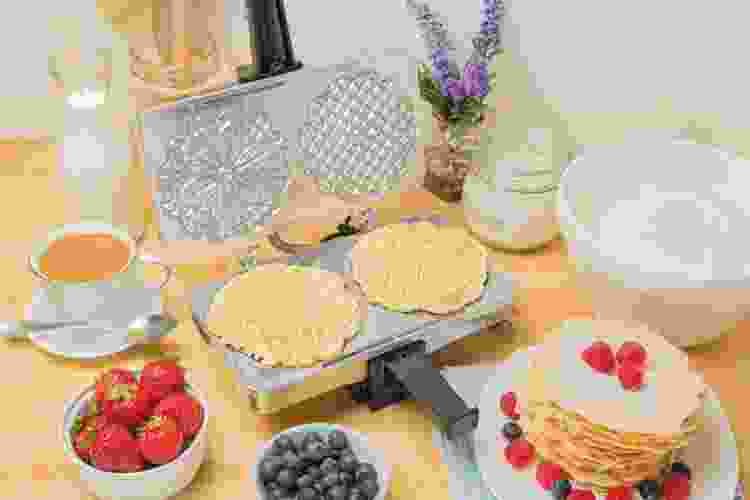 22. Black Marble Pastry Board
This pastry board is made of marble, so it provides the cool surface needed for baking. Combine this with the marble rolling pin found above and you've got a great Christmas gift for bakers.
23. Milk and Cookies Shot Glass Making Kit
The Dominique Ansel bakery may be known for its cronut, but the baker also makes a pretty mean milk and cookies shot, too. This milk and cookies shot glass kit makes one of the most fun gifts for bakers who want to try it at home without having to travel to New York or London.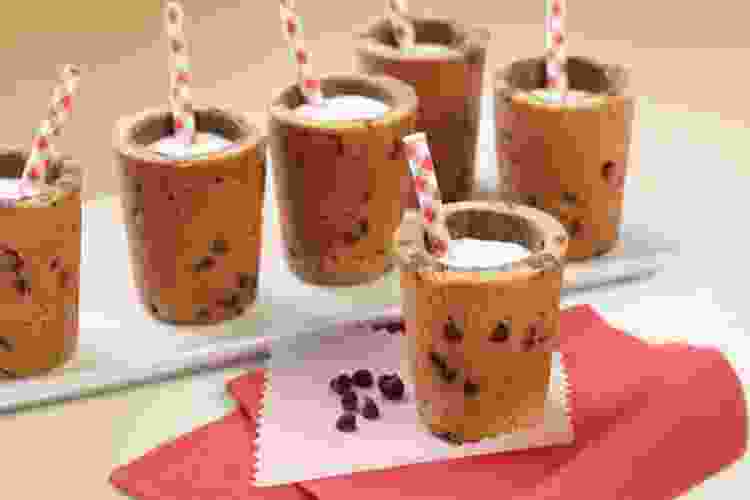 Gifts for Bakers Under $20
24. Cozymeal Branded Bib Apron
An apron is definitely one of the quintessential gifts for bakers. Every baker needs an apron to keep their clothes free from flour, eggs and whatever messes happen. The Cozymeal Branded Bib Apron offers a clean, polished and professional look while you're whipping up culinary wonders in the kitchen.
Shop Like a Chef in the Cozymeal Shop
Update your kitchen with top-rated cookware. Beloved brands, easy returns and guaranteed price-matching.
25. Ceramic Pie Weights
Mrs. Anderson's Ceramic Pie Weights are handy gifts for bakers that make sure a pie crust doesn't ride up in the pan. By baking the crust with the weighted beads in it first, the crust forms all around the pan, creating those nice pockets for the filling to go in.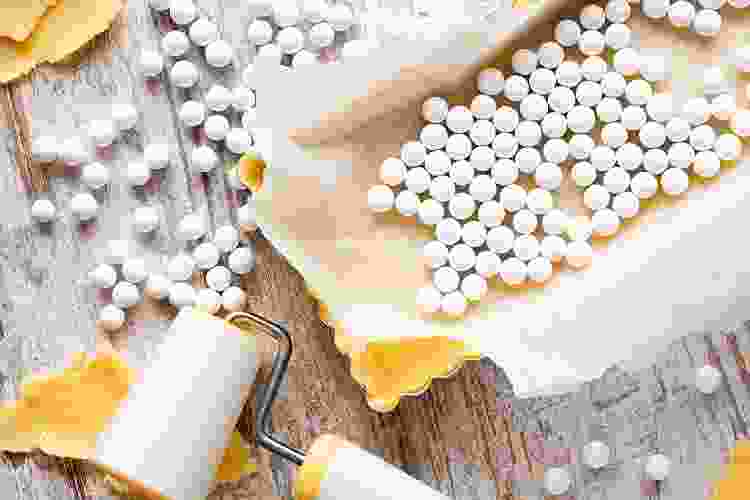 26. Offset Spatula
Mrs. Anderson's 8" Offset Spatula is the ideal stocking stuffer for a cute home baking gift. They can use it to make dramatic whirls of frosting on cakes and even pry muffins out of their tins.
27. Cookie Scoop
The easier it is to scoop cookies, the more cookies they'll make. And the more cookies they make, the more cookies they'll likely gift to you! Mrs. Anderson's Cookie Scoop is a must-have tool for bakers. It holds 1.6 tablespoons and yields 10 scoops per cup of dough.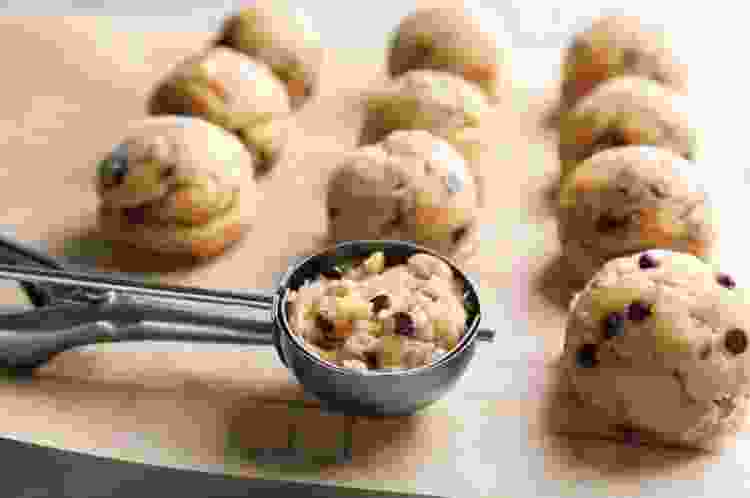 28. GIR Silicone Spatula
This GIR spatula is made with one piece of silicone (wrapped around a perfectly bendy core) so there are no nooks or crannies for gunk to hide. It gets every batter bowl completely clean and then IT gets completely clean — every time.
Gifts for Cookie Bakers
29. Non-Stick Baking Mats
Silicone mats are a must for any cookie lover, and the Anolon Advanced Bakeware Silicone Non-Stick 2-Piece Baking Mat Set is the perfect gift for bakers and cooks. These BPA-free mats take the place of parchment paper, foil or non-stick spray to keep your sheet pans clean and bake up cookies or treats that release effortlessly from the tray.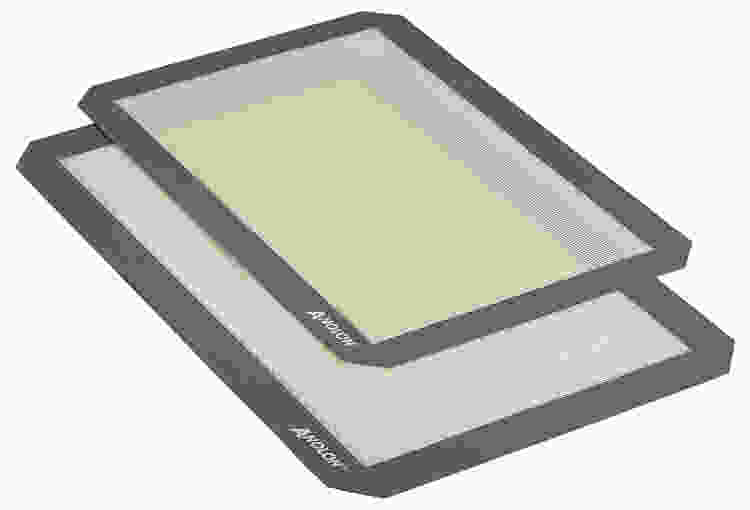 30. Macaron Kit
Your favorite baker will love the ability to make macarons whenever the craving strikes. This handy kit comes with a non-stick silicone baking mat, refillable batter/icing pen and six different tips for decorating your creations. An included recipe book covers fun flavors like Earl Grey and even wasabi.
31. Alphabet Cookie Cutter Set
They'll never be lost for words with the fun Talisman's Script Alphabet Cookie Cutter Set. The storage jar comes with 26 letter cookie cutters to spell out any assortment of greetings or special messages. If your special someone loves cookies, this fun gift for bakers can't be beat. You could also use the letter cuttouts in a fun gift-wrap presentation for a clever, more personalized gifts for bakers.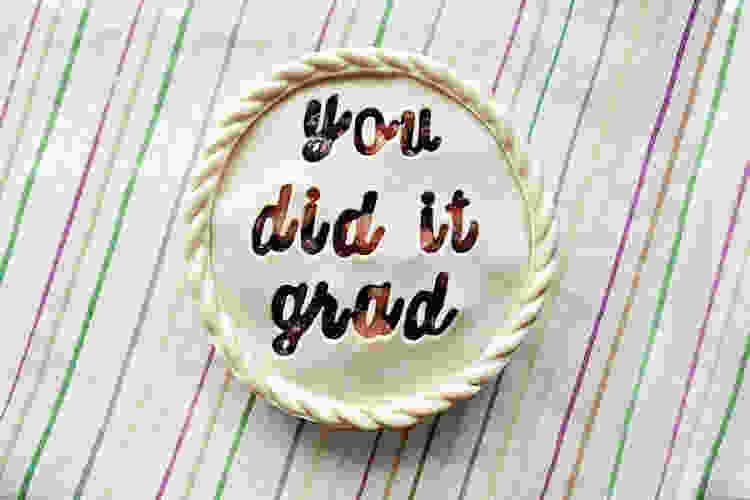 32. 100 Cookies
This is the cookie recipe book of the decade, which makes for a spectacular gift idea for bakers. Each treat is more gorgeous and interesting than the last and, yet, the recipes are still totally approachable.
33. Cookie Jar
Classic cookie jars make beautiful gifts for bakers. This ceramic cookie jar allows cookie bakers to store their sweets and treats in style. It also comes with a ceramic lid that locks in freshness to keep their latest batch of cookies fresher longer.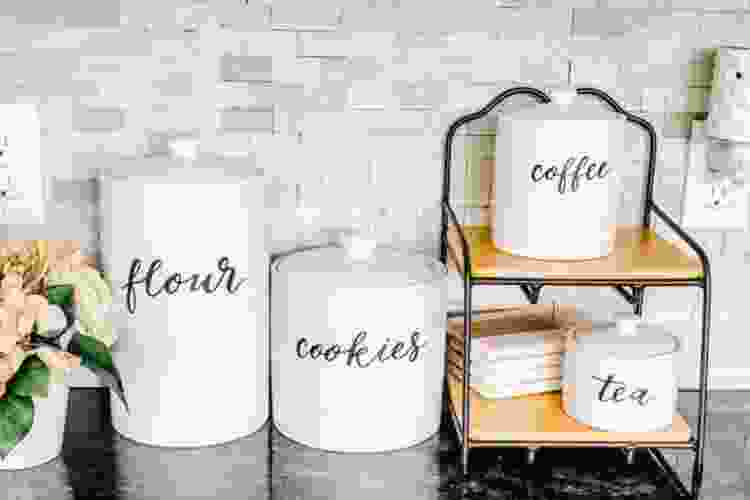 Gifts for Cake Bakers
33. Springform Pan
The non-stick Anolon Advanced Bakeware 9" Springform Pan is one of the best gifts for cake bakers looking to build their cookware collection. The professional-grade, leak-proof clamps guarantee you can trust all the goodness to stay inside while baking.
34. Deluxe Cake Decorating Set
Consider this decorating set everything one would need to frost the perfect cake. With 46 pieces, it's the ultimate gift for a cake baker.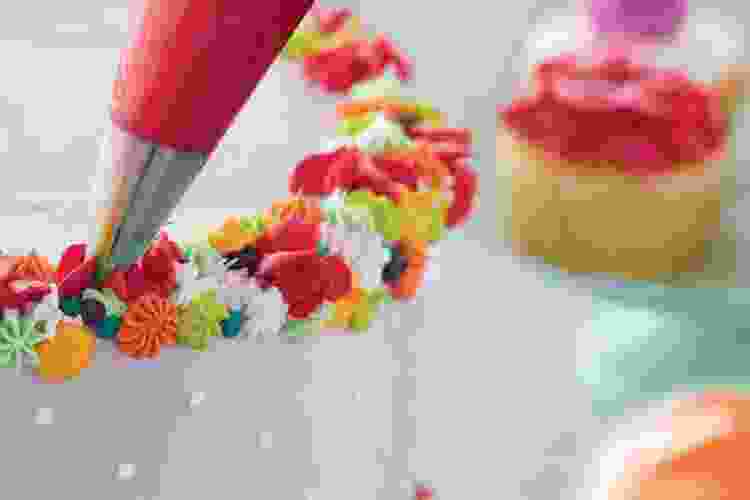 35. Cake Tester
Every home baker needs a cake tester in their arsenal. Sure, you could always use a toothpick, but where's the fun in that?
36. Rotating Cake Stand
If you have a friend who's really into making fancy layer cakes, they definitely need a rotating cake stand. This set comes with spatulas and smoothers to ensure their designs are perfect every time, all of which are perfect gifts for bakers.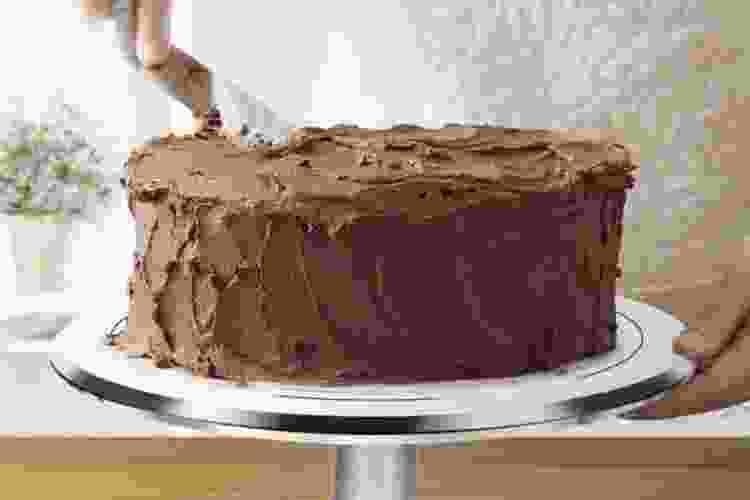 37. Stainless Steel Cake Knife
Is a cake knife a knife of absolute necessity? Most people will tell you it's not. But for cake enthusiasts, a knife especially for cake makes for one of the best gifts for bakers.
38. Silpat Round Cake Liners
Say goodbye to pesky parchment paper, and give the special someone in your life something even easier. The iconic Silpat brand has cake rounds made of the same non-stick material as their baking mats, making them super useful gifts for bakers.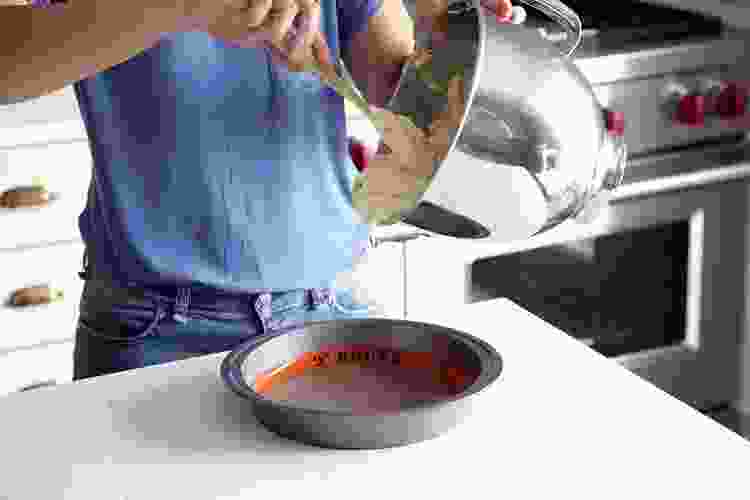 Gifts for Little Bakers
40. Kids Complete Baking Set
Mrs. Anderson's Kids Baking Set is a colorful collection of tools that will get every kid set up for success in the kitchen. It comes complete with a miniature non-stick rolling pin, set of spatulas and whisk, along with six non-stick muffin cups, a non-stick silicone fluted pan and three cookie cutters. It's an adorable baking gift idea for young hands.
41. Reusable Cupcake Liners
Cupcakes don't need to have throw-away paper liners. In fact, these colorful silicone liners are excellent gifts for bakers! They're a dream to bake with, don't require any grease and leave no waste.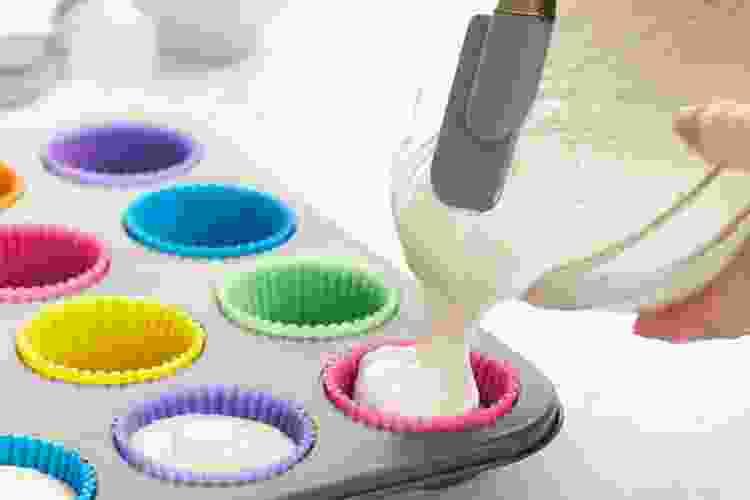 42. Measuring Cups and Spoons Set
Help the little baker in your life start building up their own arsenal of baking supplies with a set of measuring cups and spoons. These make perfect gifts for bakers just starting out in the kitchen. This stainless steel set with color-coded handles will last them a lifetime.
43. Rainbow Cake Kit
This rainbow cake kit has everything a little baker needs to whip up their own version of Instagram-famous rainbow cakes at home. They will combine the pre-measured dry cake ingredients and coloring gels to bake the six rainbow-hued layers. The kit also comes with baking tips, piping bags and dry ingredients for buttercream.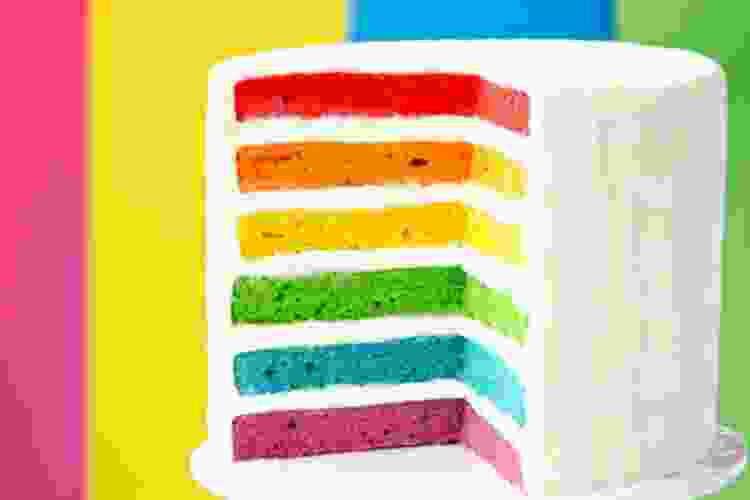 44. Cupcake Scoop
Get the perfect amount of batter into each cupcake and avoid the mess with this cute gift idea for bakers. This cupcake scoop is the easiest and most tidy way to fill cupcake pans and liners. Just scoop the batter and then place the curved end over your pan to dispense the perfect amount every time.
45. Cake Pop Maker
There's nothing better than a delicious cake pop decorated to the nines. This easy-to-use cake pop maker will allow them to have fun making and decorating their own cake pops at home.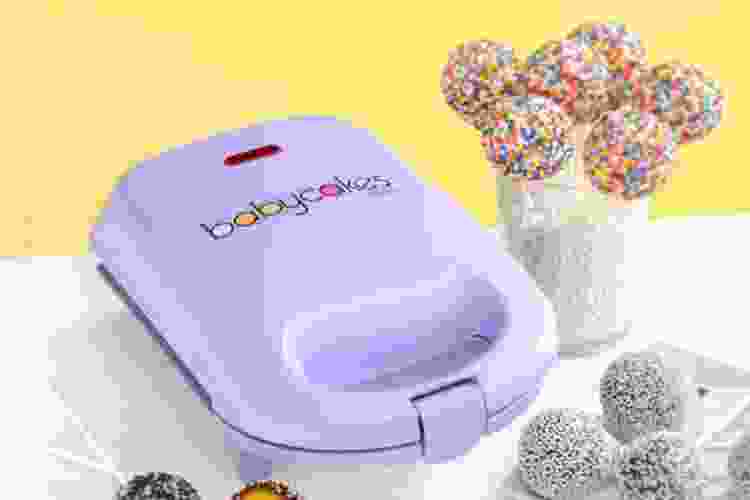 Funny Gifts for Bakers
46. Holy Sheet
Infusing a little bit of humor is a great way to narrow down gifts for bakers who have everything. A baking sheet might not be considered the most exciting gift. However, any home baker would be amused to get their hands on one of these holy sheets. These aluminized steel pans are reinforced with steel rods to prevent warping. And these useful gifts for bakers come with a bright blue hue that's sure to be a statement piece in the kitchen.
47. "Bakers Gonna Bake" T-Shirt
You've caught your friend frosting cupcakes while singing Taylor Swift's "Shake It Off" more than once. It's time to honor those musical stylings with this super-soft baking t-shirt.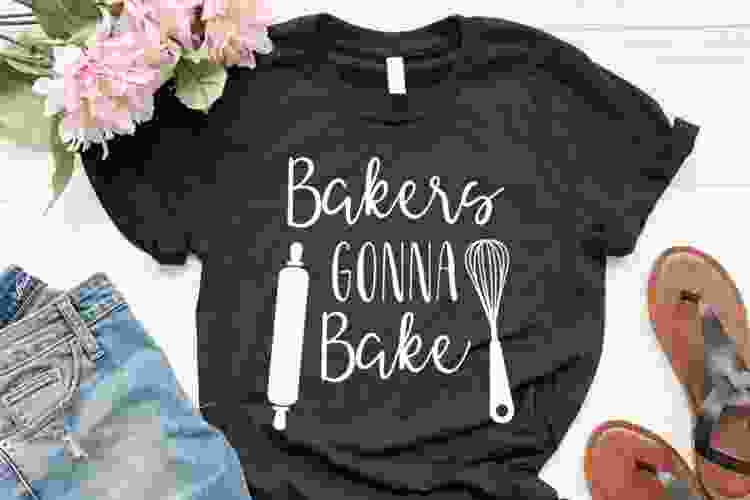 48. Bear Oven Mitts
They'll be able to hold hot stuff with their "bear" hands with these grizzly-size oven mitts. You get a right and left mitt, constructed from insulated cotton with heat-resistant silicone "pads."
Gift an Online Cooking Class Now
Give your favorite gourmand the gift of world-class cooking lessons right from the comfort of their own kitchen.
49. Fresh Picked Muffin Molds
You won't be able to help but giggle when you see these adorable muffin baking molds. Modeled after berry cartons, these cute gifts for bakers come in a set of four silicone molds that are non-stick and easy to clean.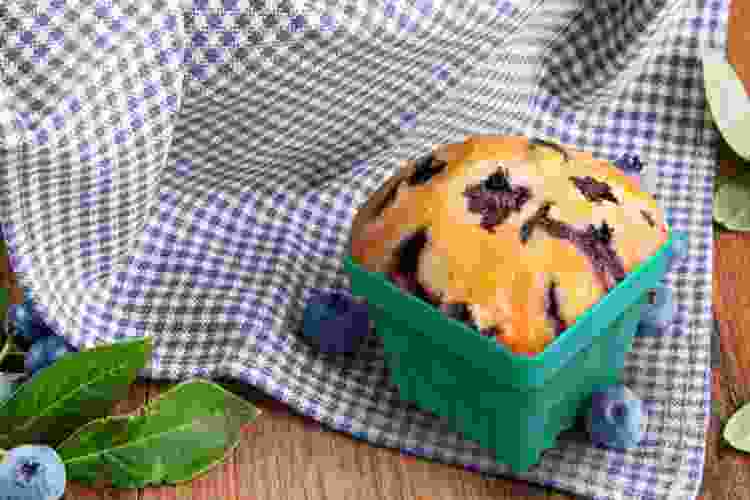 Join 200,000+ Culinary Enthusiasts
Exclusive deals, recipes, cookbooks, and our best tips for home cooks — free and straight to your inbox. PLUS: 500 Rewards Points.
Happy Shopping!
Finding the best gifts for a baker doesn't have to be a guessing game. Even if you aren't sure of their baking style, the unique gifts for bakers on this list cover a diverse range of tastes and skill levels.
From baking classes to kitchen gadgets, let this list be your jumping-off point for useful gifts for bakers. You can even mix and match to put together a package gift for the sugar fiend in your life.
For even more great gifts for bakers, browse other offerings on Cozymeal or pick out the perfect foodie gift card!