The 12 Best Gifts for Foodies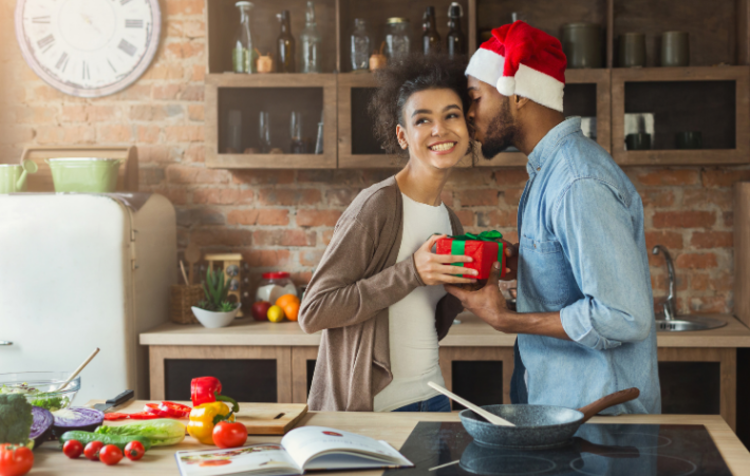 Our editorial team recommends the best products through independent research, selection and careful review. Prices are subject to change.
We've all got a foodie in our lives. They describe favorite meals with tears in their eyes, were onto sous vide back in 2005, get their kicks from grocery shopping and love asking the chef to surprise them at any semi-secret, off-the-beaten-path eatery they can find. Whether it's a friend, relative, significant other or coworker, an abundance of choices may leave you scratching your head when an occasion for gift-giving approaches. What are some of the best gifts for foodies, whether they love cooking, eating or both?
From hands-on culinary experiences to handy gadgets and more, here's a sparkly lineup of gifts for foodies that will go to great use in anyone's culinary collection. And — hint, hint — you might just find something for yourself, too!
Jump to Section
Shop Foodie Gift Cards From $10+

Unlock the door to a world of gourmet cooking classes, private chefs, online experiences, cookware and more.

Shop Now
1. Cooking Classes
One of the best gifts for foodies isn't necessarily something tangible, especially for the foodie in your life who already has "everything." The perfect present just may be an experience gift. Whether the recipient has a new culinary obsession, is looking to discover the secret recipe for a favorite dish or wants to learn to cook like a chef, there are culinary classes that run the gourmet gamut, making them ideal gifts for foodies. Classes are led by top-rated local chefs and welcome all tastes, skill levels and dietary preferences. There are cooking classes in NYC, cooking classes in Denver and beyond. Browse the cooking classes near you and pick your favorite!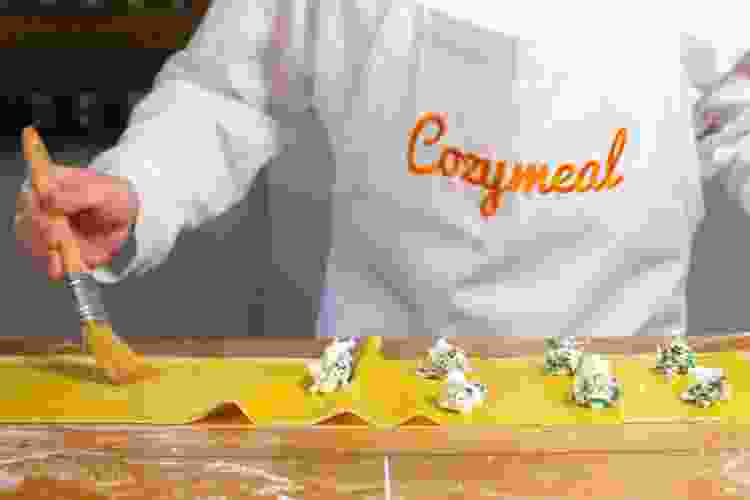 2. Online Cooking Classes
If the foodie you're gifting loves tinkering around their own kitchen, give them the opportunity to join a world-class chef revolutionizing cooking at home with live online cooking classes. Professional chefs offer classes from around the country — and around the globe — that anyone can tune into. During a live-streaming virtual class, attendees can follow along with step-by-step coaching on their favorite dish (or one they've always wanted to try). From online healthy cooking classes to online French cooking classes, chefs offer cooking tips while also fielding questions, turning anyone's kitchen into a culinary classroom. If you're looking for some unique gifts for foodies, online cooking classes fit the bill.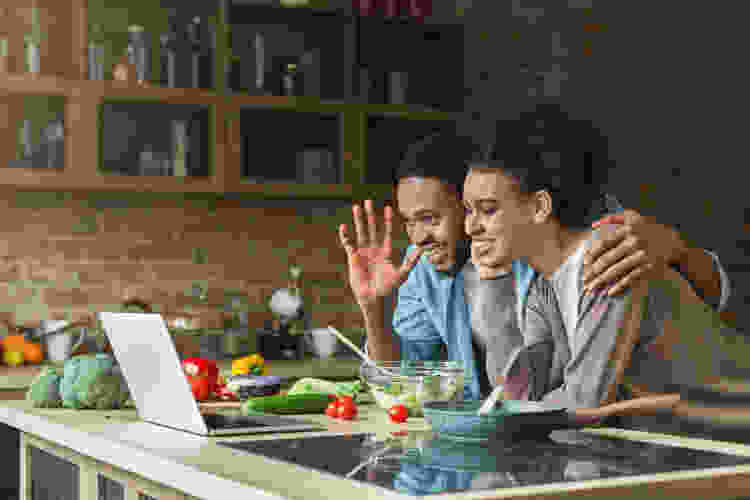 3. Private Chef Experiences
Treat the gastronome in your life to a fine-dining culinary experience crafted by professional private chefs. This is one of the best gifts for foodies who love to eat more than they love to cook. Private chef experiences are a perfect way to elevate any date night or dinner party with gourmet fare, from Italian to Spanish to French and beyond. They can choose the cuisine, date and time, and a local chef will source the finest ingredients and bring kitchen equipment to their place to prepare an incredible meal with cleanup provided at the end. There are private chefs in Houston, private chefs in Orlando and beyond. Browse the selection of private chefs near you to see all available menus. Private chef experiences are unforgettable gifts for foodies sure to create a lasting memory.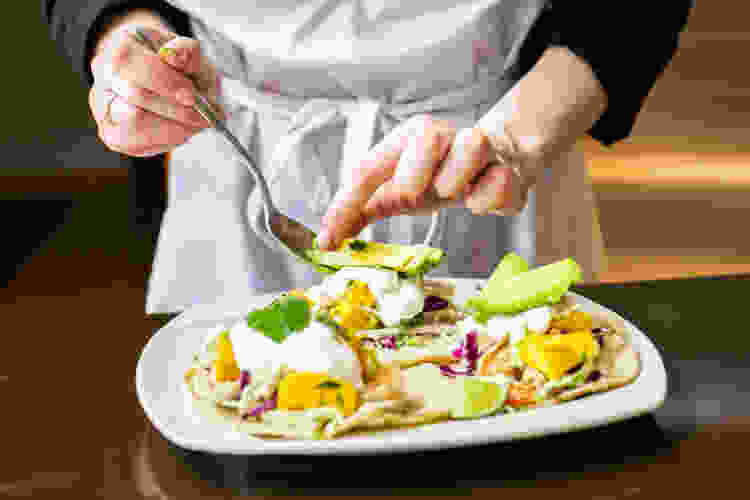 Gift a Private Chef Experience Now

Treat someone special to gourmet fine dining at home. Gift a private chef experience starting at $59/person.

Shop Now
4. Online Mixology Classes
Foodies also love a good cocktail pairing. If you're looking for some gift ideas for foodies that aren't so on the nose, give them the opportunity to master the art of cocktail making from home with online mixology classes! Under the guidance of a professional mixologist, they'll learn all about the history of certain cocktails while receiving expert advice on stirring and shaking, flavor combinations, pouring technique, selecting tools and equipment, and more.
5. Virtual Wine Tasting
If your favorite foodie is a self-proclaimed wine snob, a virtual wine tasting is an ideal gift to indulge their interests. Taught live by some of the best sommeliers and chefs in the industry, virtual wine tastings bring the refined elegance of a wine tasting experience to your home kitchen. Your recipient will get the chance to sip and sample wines from around the world, learning all about each selection's distinct flavor profile, grape variety and history. They'll also get to learn about gourmet food pairings that complement each wine.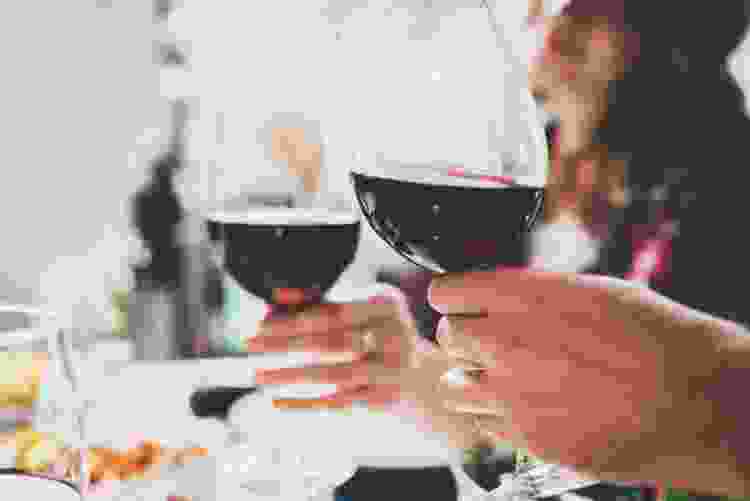 6. Food Tours
Treat that adventurous foodie in your life to a cultural and culinary exploration of their city's tastiest nook and crannies. By combining sweet and savory food tastings with fascinating stories, local culture, history and architecture, a food tour creates the perfect recipe for one of those one-of-a-kind gifts for foodies. Take a look at the schedule for food tours in Chicago, food tours in NYC or other food tours near you today!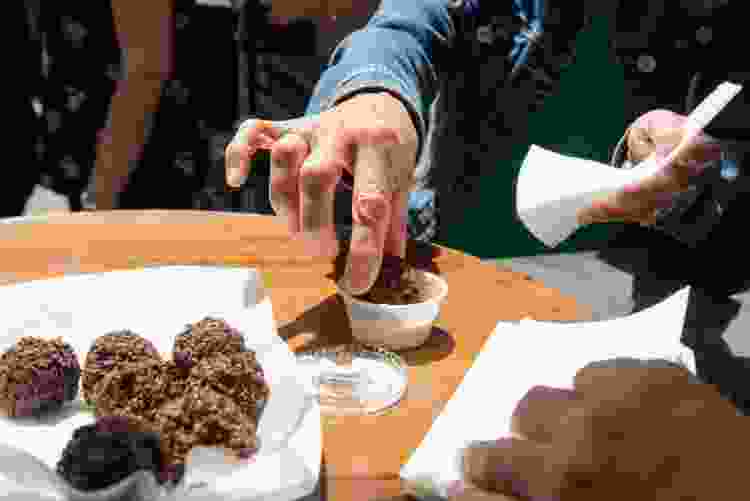 7. Gourmet Pasta Machine
Give the gift of fresh pasta any time their heart desires! If your foodie friend loves indulging at the best Italian restaurants in town, they'll love the chance to bring that culinary magic home to their own kitchen. The Marcato Atlas 150 Pasta Machine is durable, easy to use and perfect for both novices and experienced cooks alike. With 10 settings to choose from, you can crank out everything from thick lasagna noodles to paper-thin ravioli sheets with ease. If you need a gift for foodies that ticks the homemade Italian food box, this is sure to be a hit.
8. Dutch Oven
Dutch ovens are a versatile kitchen essential that will serve any foodie for years to come. Look for one made with cast iron that is easy to care for, such as the Finex Cast Iron Dutch Oven - 5 Qt or the Staub Tall Cocotte 5 Qt. Perfect for family-sized one-pot dinners, roasts and more — there are even the best Dutch ovens for bread — a large Dutch oven would make one of the most useful gifts for foodies who love to feed a crowd! Pro tip: This would also make one of the best Christmas gifts for foodies.
Shop Like a Chef in the Cozymeal Shop

Update your kitchen with top-rated cookware. Beloved brands, easy returns and guaranteed price-matching.

Shop Now
9. Cheese Knife Set
Any foodie knows a cheese plate is fundamental to the success of a party or gathering. When done right, a cheese plate is the centerpiece of the hors d'oeuvres table, a captivating conversation piece and a creative masterpiece. And to properly pull off a gourmet cheese plate, you'll need a set of specialty knives designed for slicing their way through a variety of cheeses. A gift for foodies such as the Zwilling 3-Pc Cheese Knife Set is both a tool and a statement piece for anyone plating a mighty spread of cheeses and accouterments.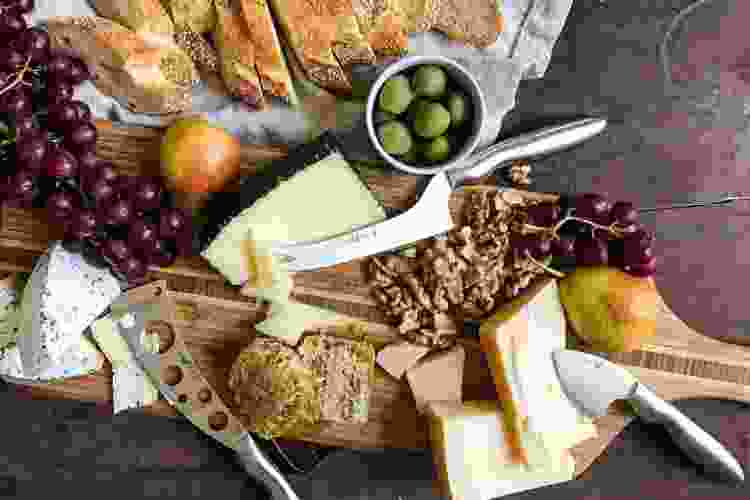 10. Sushi Making Kit
Looking for some gifts for foodies that step outside of the normal gadgets? Making sushi at home is relatively simple with the right equipment, ingredients and most importantly, practice, practice, practice. With items like bamboo rolling mats, rice paddles, rice spreads, cutting tools and sauce dishes, the foodie in your life can start making sashimi, nigiri, rolls and more at home. The DIY 9-Piece Bamboo Sushi Making Set is a great starter option, or a more specialized kit like the Global Grub DIY Sushi Kit comes with sushi rice, nori, wasabi powder, sesame seeds and more. There are many options for best sushi making kit on the market!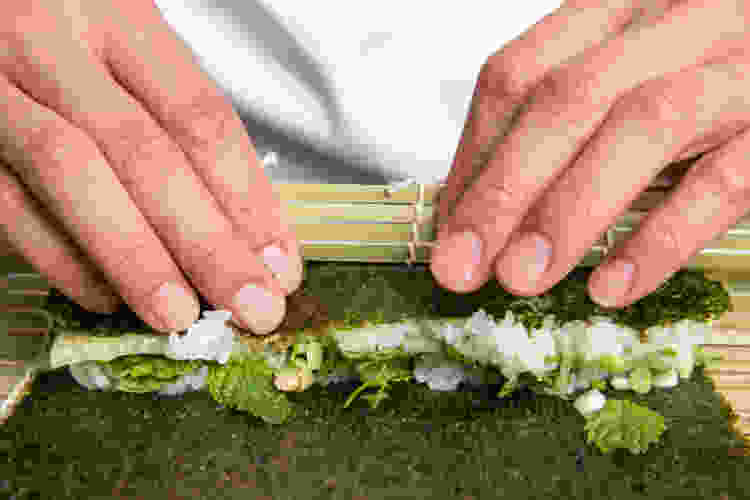 11. Pizza Making Equipment
The good news is that anyone with basic cooking skills can make great homemade pizza. The bad news is that most of the essential tools needed to make it are not typically found in one's kitchen. You'll want to consider a few essential pizza making tools as you brainstorm some smart gifts for foodies: Mrs. Anderson's Baking Pastry Dough Scraper for working the dough, Fante's Pizza Peel for easily transporting pies, Fante's Pizza 13" Stone for a crispy crust and an Ateco Stainless Steel Pizza Cutter for easy slicing. There are options to fit any budget, which should give any of the equipment for pizza making a top spot on your list of gift ideas for foodies. As an added bonus: More pizza making equipment for them = more invites to pizza night for you.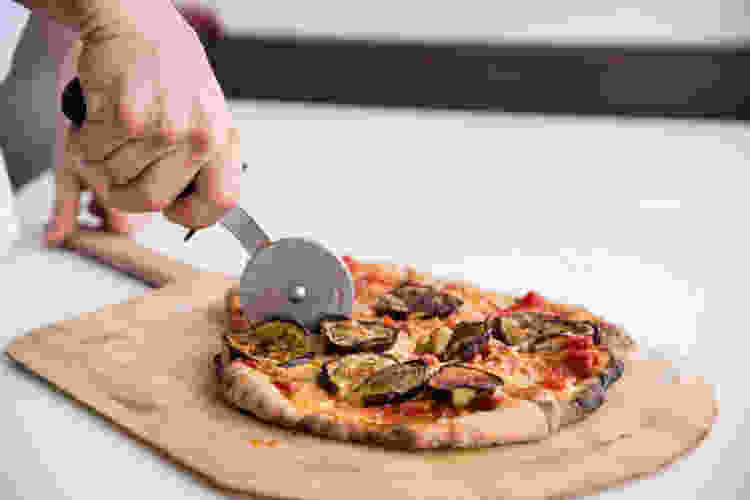 Gift a Local Cooking Class Now

Give your favorite gourmand the gift of world-class cooking lessons with the best chefs in their city.

Shop Now
12. Sous Vide Machine
One of the best gifts for foodies is also one of the best well-kept secrets of professional chefs. A sous vide machine makes it easier than ever for home cooks to prepare perfectly cooked food. Sous vide cooking is the process of vacuum-sealing raw food in plastic pouches and cooking it slowly in a temperature-controlled water bath. The vacuum-packaging seals all the natural juices, flavors and seasonings into whatever you're cooking. The temperature control means the food will never over-cook. Translation: The recipient will be able to cook chicken breast so tender they can cut it with a fork and scrambled eggs the consistency of fine custard. Of all the gifts for foodies on this list, a sous vide machine will have all future dinner guests asking your friend, "What's your secret?"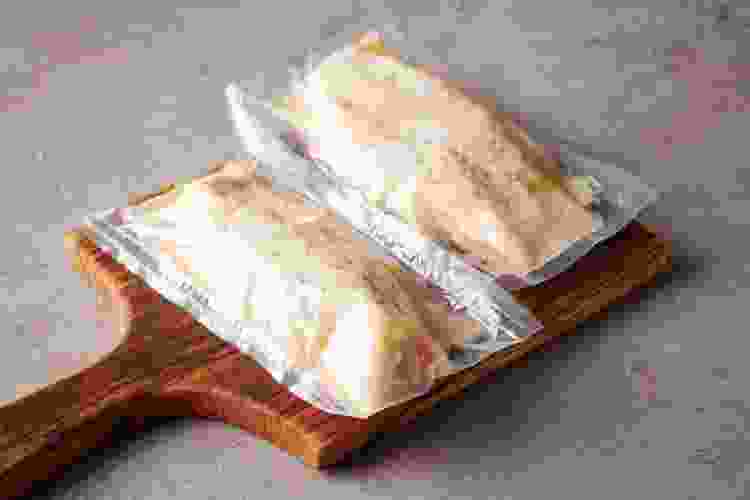 Join 200,000+ Culinary Enthusiasts
Exclusive deals, recipes, cookbooks, and our best tips for home cooks — free and straight to your inbox. PLUS: 500 Rewards Points.
Finding a great present for the self-proclaimed food lover in your life doesn't have to be a guessing game. Even if you aren't sure of their favorite type of dish to cook or prepare, the items on this list cover a diverse range of tastes, skill levels and cooking styles. Whether you need inspiration for some birthday, anniversary or Christmas gifts for foodies, or you're just looking to get a special someone a token of your appreciation, this list can be your perfect starting point.
Need more ideas for some useful gifts for foodies? Check out other experiences on Cozymeal, browse the Cozymeal Shop or pick out the perfect gift card for foodies.