13 Best Pasta Making Tools for Every Pasta Perfectionist
Our editorial team recommends the best products through independent research, selection and careful review. Prices are subject to change.
Pasta making tools are like the Ferraris of kitchen gadgets; they're sleek and shiny and they make the journey to gourmet Italian cuisine a smooth and exciting ride.
If you consider yourself a pasta perfectionist — or even if you're just starting out with homemade pasta, maybe with some online pasta making classes — having the right pasta making tools is essential for the job. And there's a world of incredible pasta making tools just waiting to be discovered.
So which of these helpful implements will serve you best? And where do you find the perfect pasta making tools to add to your collection to make your culinary life easier? Our handy list of the best pasta making tools on the market helps simplify your pasta making process. And they're all much more affordable than an actual Ferrari.
Jump to Section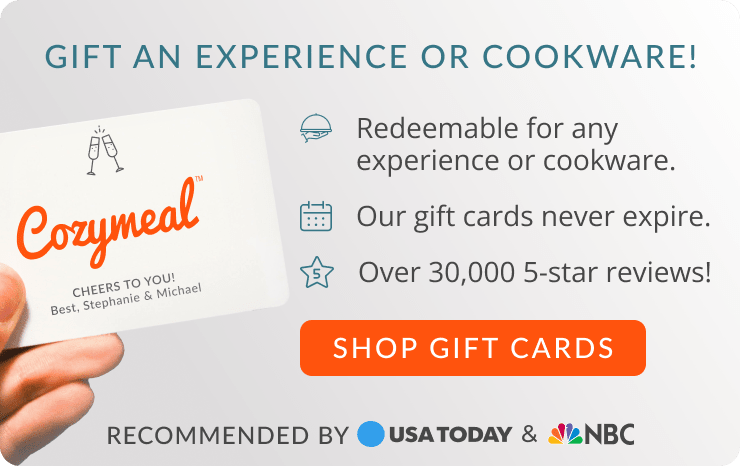 Best Pasta Making Tools
1. Anolon Advanced Bakeware 3-Piece Pasta Tool Set
Drain your freshly made pasta creations and serve up generous helpings of homemade sauces with the Anolon Advanced Bakeware 3-Piece Pasta Tool Set. Sturdy nylon heads in Old World bronze colors make them as stylish as they are useful.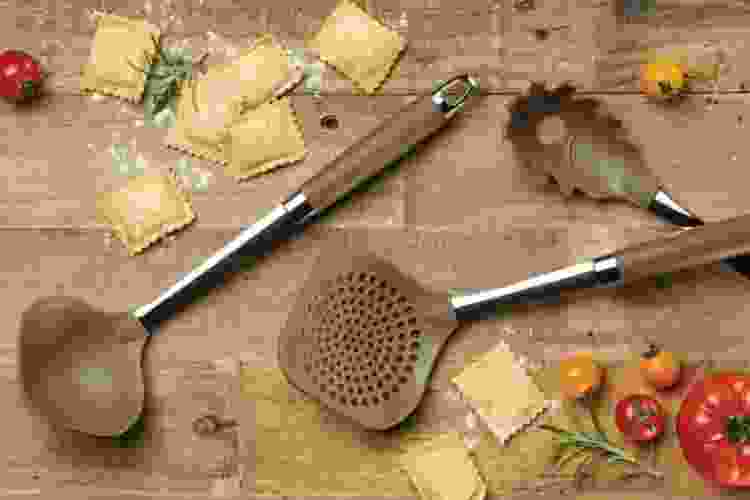 Shop Chef-Approved Cookware

Beloved brands. Easy returns. Price-match guarantee. Kick your kitchen confidence up a notch with cookware loved by chefs.

Shop Now
2. Henckels Cheese Grater
With a pasta making tool as steady and sharp as this Henckels Cheese Grater, shredding fresh mozzarella and Parmesan for topping your homemade pasta will be the easiest part of the process. Don't forget to sample the goods while you work!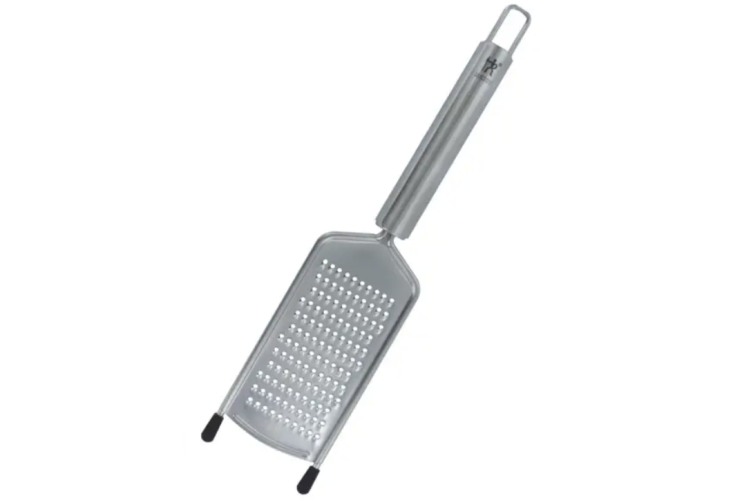 3. Mrs. Anderson's Baking Pastry Dough Scraper
Pasta dough doesn't stand a chance of sticking to your cutting block with Mrs. Anderson's Baking Pastry Dough Scraper on the job. This powerhouse pasta making tool has a comfortable wooden handle and super-sheer stainless-steel blade designed for heavy-duty scraping.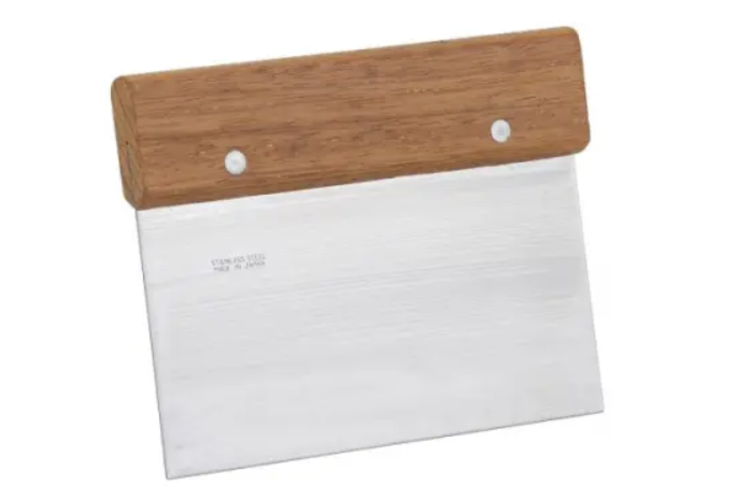 4. Fante's Cousin Rosa's Pastry Cutter
Slicing strips of dough into the elegant shapes of your culinary dreams is no problem with pasta making tools as clever as this. The dual rotary cutting heads on Fante's Cousin Rosa's Pastry Cutter make creating pasta with linear or fluted edges quick and easy.
5. Nordic Ware Baker's Delight 3-Pc Set
Making homemade pasta becomes much more convenient with the Nordic Ware Baker's Delight 3-Pc Set. This trio of baking sheets is a pasta maker's best friend when it's time to bake a batch of ravioli or transfer bundles of noodles between countertops.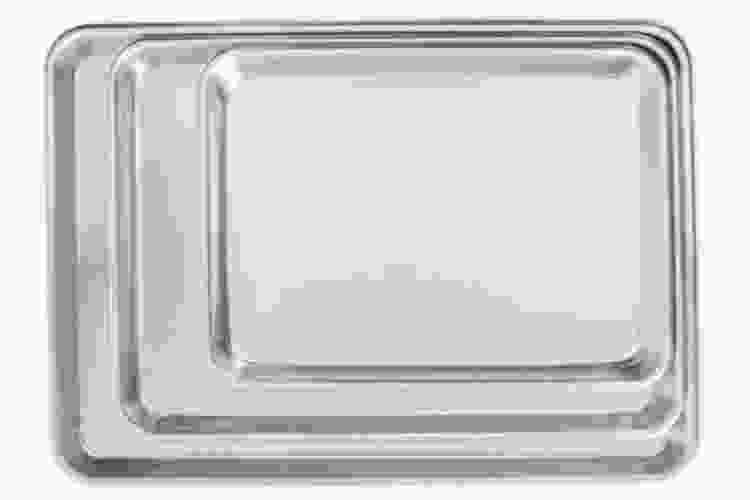 6. Helen's Asian Kitchen 5" Spider Strainer
Pasta making accessories with fun names are a bonus, and few are more entertaining than Helen's Asian Kitchen 5" Spider Strainer! It's ideal for fishing freshly cooked pasta out of boiling water or scooping and straining fried ravioli from hot oil.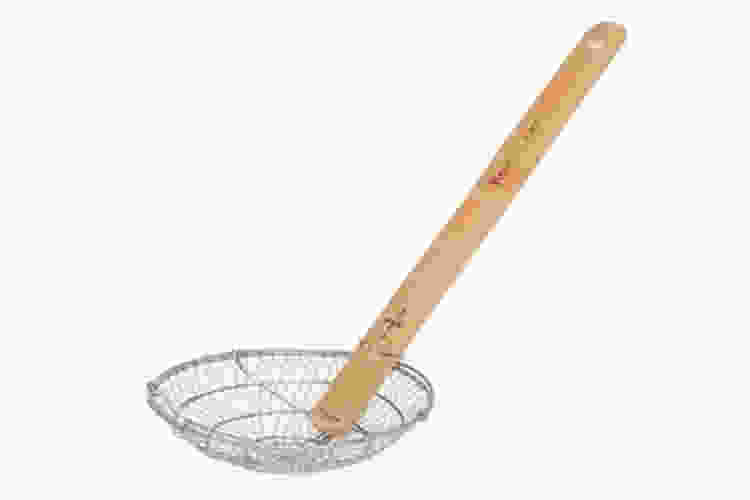 7. Marcato Atlas Pasta Drying Rack
This one might count as 16 pasta making tools in one. The Marcato Atlas Pasta Drying Rack is a multi-armed wonder with 16 acrylic rods for hang-drying endless strands of fettuccine, spaghetti and more. When you're finished, it collapses down to be stashed away until next time.
Shop Like a Chef in the Cozymeal Shop
Update your kitchen with top-rated cookware. Beloved brands, easy returns and guaranteed price-matching.
8. Demeyere Stainless Steel 5.5-Qt Sauce Pot
A complete set of pasta making tools should include a deep pot for boiling noodles and crafting artisan sauces. Our favorite is the Demeyere Stainless Steel 5.5-Qt Sauce Pot. This Belgian-made workhorse provides seven-layer construction for even heating and can go from cooktop to oven without breaking a sweat.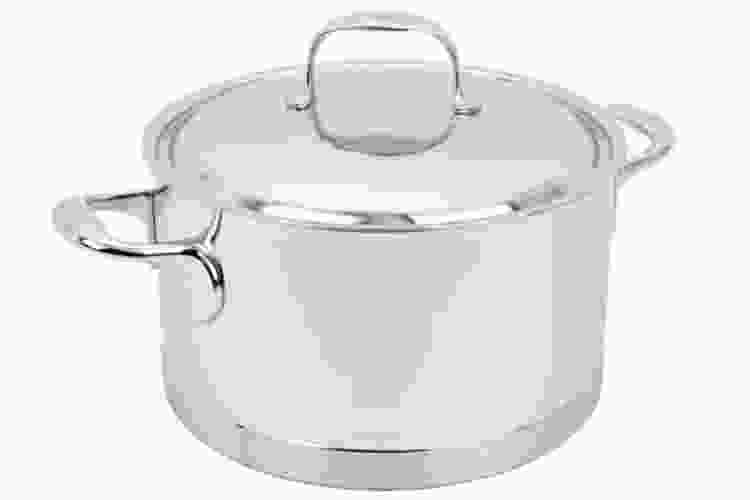 9. Zwilling Kitchen Scale
Accuracy is key when it comes to pasta making tools. You'll make pitch-perfect measurements every time with the Zwilling Kitchen Scale. It's a modern marvel, cordless, digital and elegantly designed to sit quietly on your counter when not in use. You'll never overmeasure ingredients again!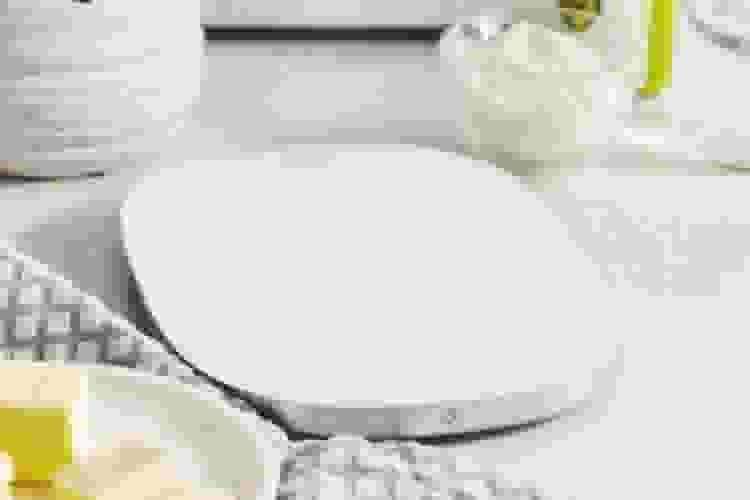 Best Ravioli Making Tools
10. Fante's Grandma Luisa's Jumbo Ravioli Maker
Modern mass-production innovation meets simple, classic design in Fante's Grandma Luisa's Jumbo Ravioli Maker. Don't be fooled by the low-tech construction — this is the best ravioli maker available for letting you fill and press 10 flute-edged ravioli at a time. It even comes with authentic Fante family recipes for delicious old-fashioned pasta like Grandma used to make.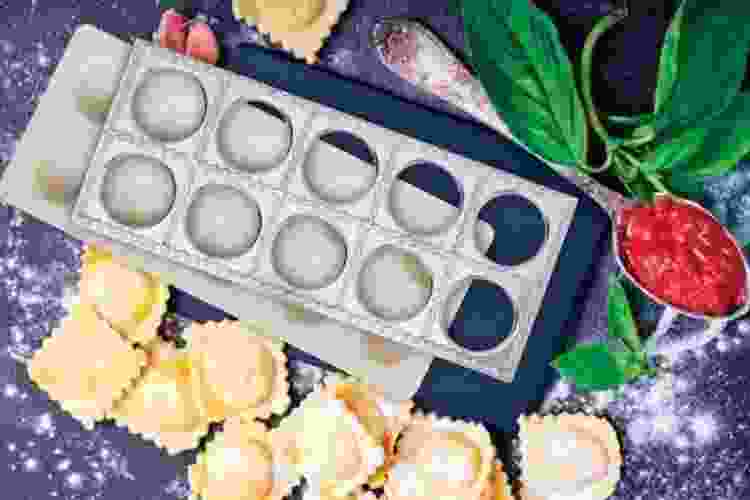 11. Fante's Grandma Rina's Ravioli Square Stamp
Maybe you favor ravioli making tools that allow more individualized ravioli crafting. Not a problem with Fante's Grandma Rina's Ravioli Square Stamp! You can hand-press each perfect pillow separately to ensure their edges seal and snip with artisan precision. Works great with cookies and other dough creations, too.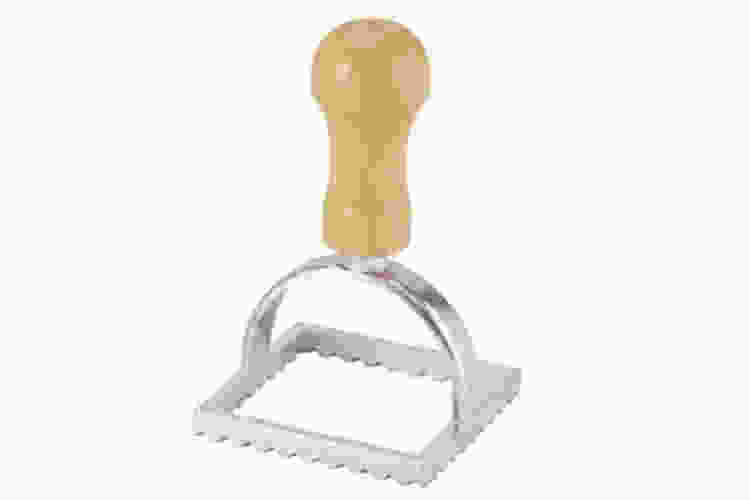 Best Pasta Machines
12. Marcato Atlas 150 Pasta Machine
This heavy-duty countertop cutter is a dynamo and one of the best pasta making machines available. The Marcato Atlas 150 Pasta Machine takes the trouble out of rolling dough by hand, and with a 10-setting dial control, it provides any thickness you'll need for perfect pasta prep. It's also upgradable with a motor and cutter attachments for even easier work (both sold separately from the core machine).
13. Cuisinart Pasta Roller & Cutter Attachment
You can make cutting pasta by hand a thing of the past with the Cuisinart Pasta Roller & Cutter Attachment, the best pasta machine attachment around! When affixed to the Cuisinart 5.5 - Qt Stand Mixer, these two become professional-grade countertop pasta making tools that simplify the work of preparing your homemade pasta creations. With pasta making tools this helpful, you can crank out twice as much spaghetti in half the time!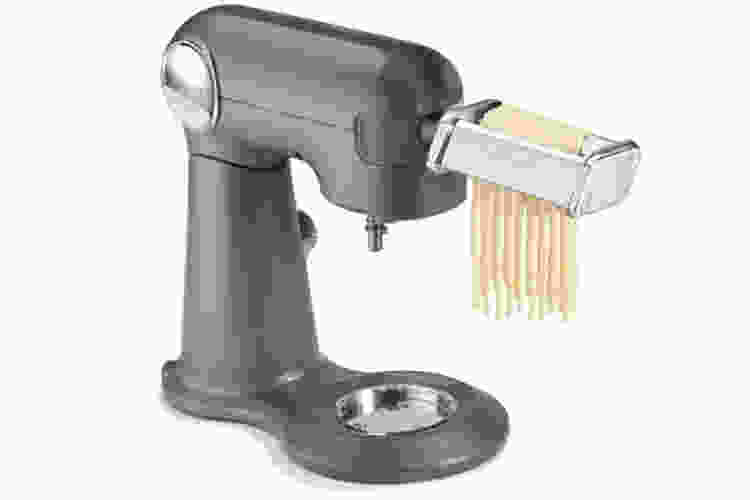 Join 200,000+ Culinary Enthusiasts
Exclusive deals, recipes, cookbooks, and our best tips for home cooks — free and straight to your inbox. PLUS: 500 Rewards Points.
Making pasta in your own kitchen is a wonderful way to keep your family's home cooking legacy alive. Handing down beloved age-old recipes and gathering your loved ones around the counter to teach them traditions and techniques can create incredible memories and open the door to a world of family history just waiting to be explored.
With the addition of a few handy pasta making tools to your workspace, you can make the process easy and fun for everyone involved. It's true even if the tradition begins with you!
For even more ways to elevate your kitchen, check out chef-recommended cookware in the Cozymeal Shop.