51 Best Gifts for Coffee Lovers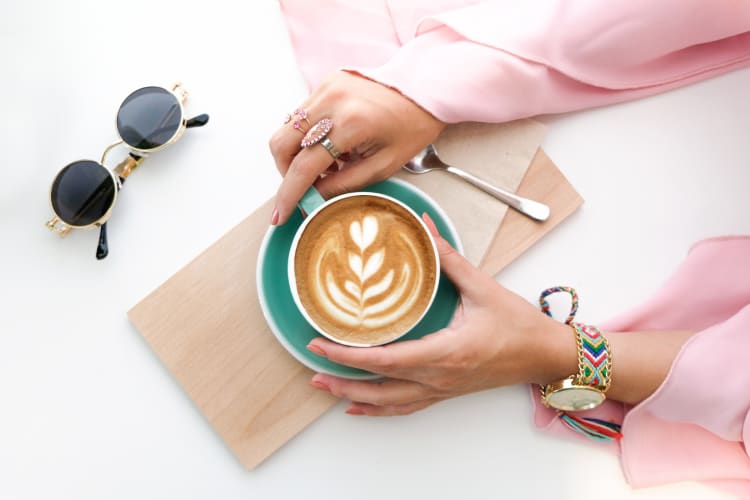 Our editorial team recommends the best products through independent research, selection and careful review. If you make a purchase through one of our affiliate links, we may earn a commission. Prices are subject to change.
If you've never shopped for the coffee fans in your life, you'll be amazed at the array of gifts available for coffee lovers! Coffee is one of the most popular beverages in the world. With an ever-growing audience for coffee gifts, there's something to suit everyone, from sampler baskets of world-class beans to gourmet grinders and brewers.
So what do you get the die-hard java enthusiast who savors their joe? And where do you shop to dig up the perfect gift for your bean enthusiasts? We've gathered the best items in one place to help make your search successful. Whether you're shopping for a birthday, holiday or just treating yourself on National Coffee Day, check into the list below to get a taste of what's brewing!
Jump to Section
Join a Live Online Cooking Class Today

Your kitchen is now your own culinary classroom. Connect with chefs from around the world right from the comfort of home.

Book Now
Best Coffee Making Gifts for Coffee Lovers
1. Drip Coffee Maker
The award-winning Zwilling Enfinigy Drip Coffee Maker is the future of drip coffee! Its modern design makes it an artful coffee gift idea, while its innovative brewing method ensures robust coffee flavor minus the bitter aftertaste.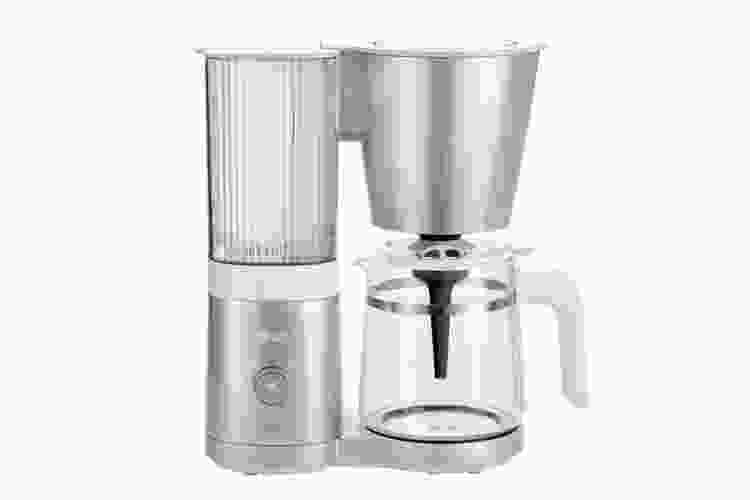 2. Pour Over Coffee Maker
The preferred method for true connoisseurs makes a brilliant gift for coffee lovers. The Fino Pour Over Glass Coffee Maker enhances the classic hourglass shape with a stylish handle for easy pouring, and the reusable stainless-steel mesh filter minimizes waste.
Hungry for the Best Cooking Gifts?

Shop gifts and experiences for food lovers, budding chefs and cocktail connoisseurs.

Shop Now
3. Coffee Making Classes
Treat your coffee lover to an expert coffee creation session with coffee classes. They'll learn to grind, pour and brew from expert baristas, all from the comfort of their own kitchen. Sign them up for a few lessons and maybe join them for a class or two!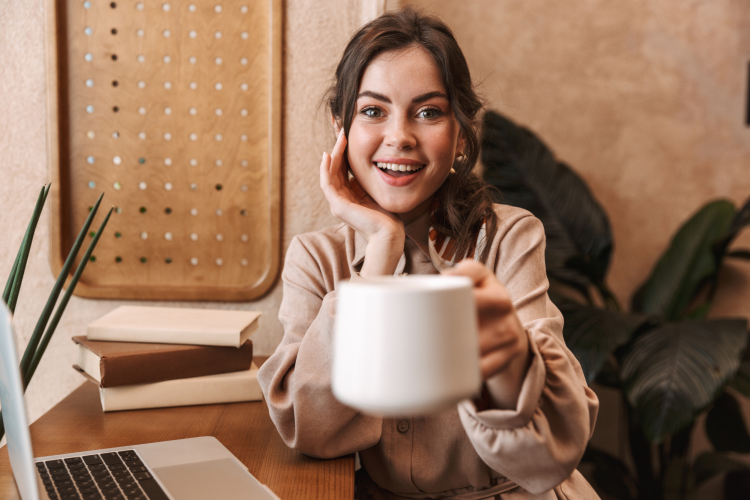 4. Combo Coffee Grinder/Brewer
When the Cuisinart Automatic Grind & Brew 12-Cup Coffeemaker tops your list of gifts for coffee drinkers, you've made a very fine choice. This combo grinder/brewer grinds beans for the freshest coffee experience possible and brews them straight away. The Brew Pause feature even lets you sneak a cup mid-brew!
5. Stovetop Espresso Maker
The Fino Stovetop Espresso Maker is a gift for espresso lovers that provides a classic European coffee experience. The compact pot conserves counter space but brews a powerful round of espresso thanks to ingenious engineering that keeps even heating throughout.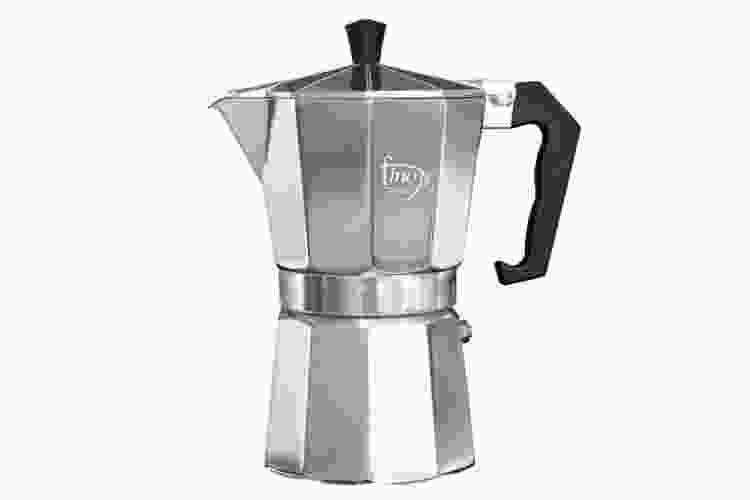 6. AeroPress Coffee Maker
Giving the AeroPress Coffee Maker as a gift for coffee lovers provides java fans with everything they need to create brightly flavored coffee in just about a minute. The total immersion process and superfine straining keep out bitterness and grit, and the compact size packs away easily for travel use.
7. Programmable Coffeemaker
Set the timer on the Cuisinart 10-Cup Thermal Programmable Coffeemaker and wake up to freshly brewed coffee every morning. There's even a charcoal water filter to make the brew extra-delicious. One of the most thoughtful gift ideas for coffee lovers of all stripes!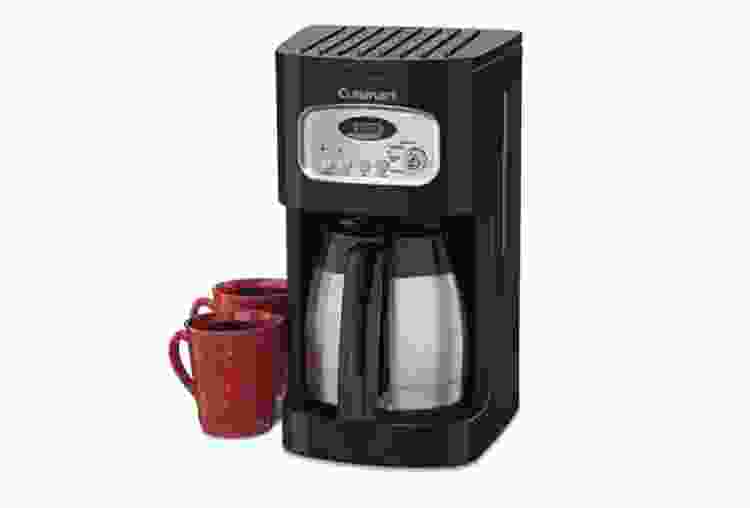 8. French Press Coffee Maker
For creating the boldest, deepest flavor, few gadgets can beat the Aerolatte French Press Coffee Maker. It prepares eight rich cups of their favorite roast made with hot water, grounds and patience. This gift for coffee lovers can go anywhere they go!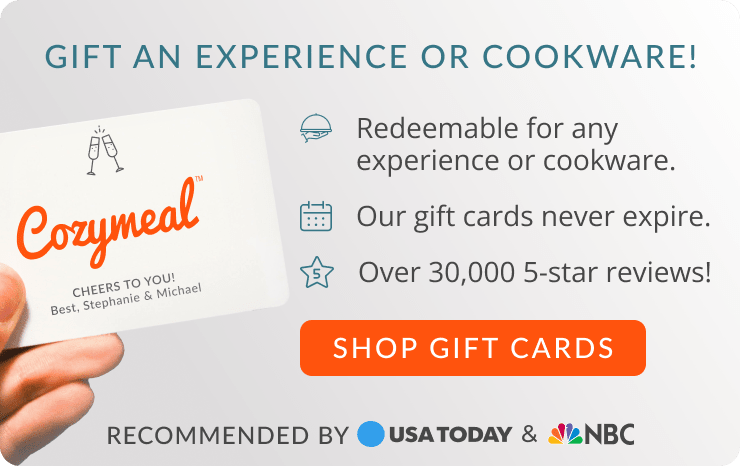 9. Single-Serving Pod Coffee Maker
For easy desktop or workspace refills, the Keurig singleserve pod brewer provides a compact, personal coffee maker with a sleek design that comes in a range of stylish colors. It's compatible with reusable K-pods, too.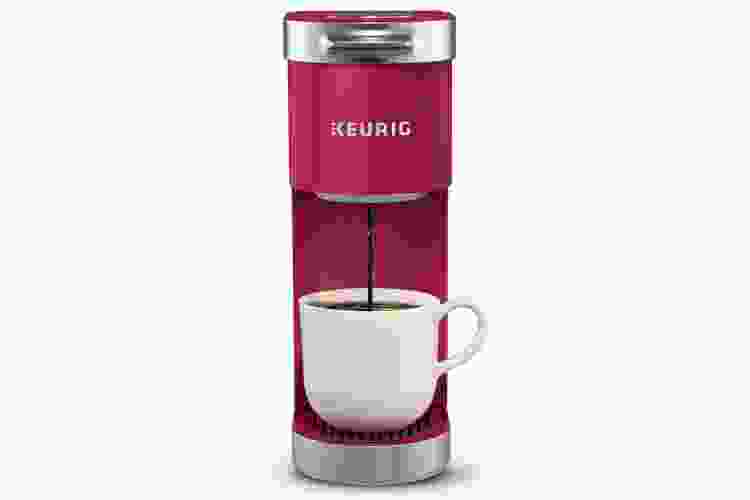 Best Serving Gifts for Coffee Lovers
10. French Press and Latte Glasses
Give the Zwilling Sorrento Double Wall 3 Pc French Press and Latte Glass Set as a gift for coffee lovers that covers brewing and serving in an attractive four-piece set. Double-walled tumblers keep temperature steady as your aficionados enjoy their affogatos (coffee with ice cream).
11. Contemporary Kettle
The charming shape of the Fino Narrow Spout Tea Kettle, 34 oz. makes this gift for coffee lovers a conversation piece on table or countertops. The narrow spout makes for precise pouring, and the generous 34 oz. capacity means the beloved bean juice just keeps flowing!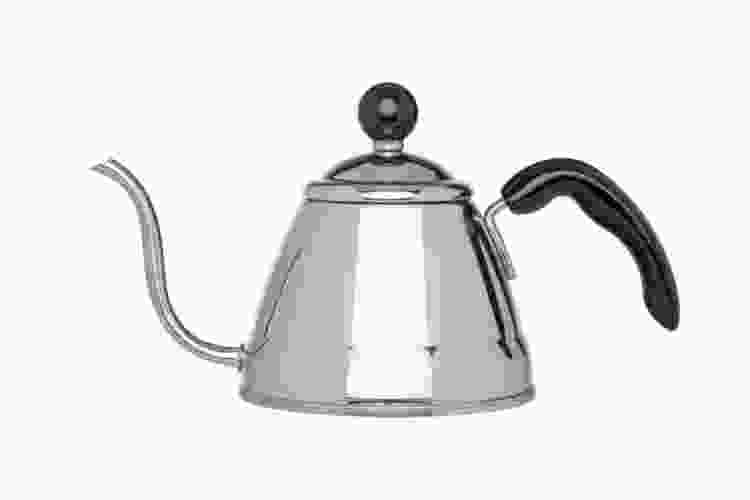 12. Turkish Coffee Warmer
Try Fino Turkish Warmer Coffee Pot for a simple and authentically Middle Eastern gift for coffee lovers to add to their collection. It works on cooktops of all styles to create warm freshly brewed coffee, steamed milk, rich syrups and more.
13. Milk Frother
Cappuccinos get a whole "latte" fancier with Zwilling Enfinigy Milk Frother. Create foamed milk designs or just top off your pour with fluffy steamed milk without overfilling the cup. Few coffee gifts are this interactive — or this exciting!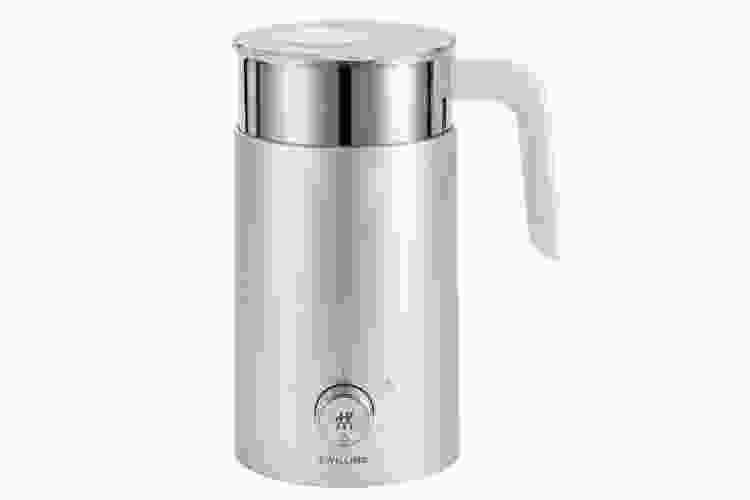 14. Milk Frother With Stand
The Aerolatte Milk Frother With Stand is a sturdy hand whipper that foams milk, cream and even meringue for desserts to go with your coffee. And it's battery-operated for easy use, an easy win for your coffee-loving friends and family.
15. Coffee Grinder
The Zwilling Enfinigy Coffee Grinder is an attractive countertop machine with adjustable 140-option grinding for every bean fiend's taste. There's a milk frother feature as well for doubling up on the gifts for coffee lovers on your list.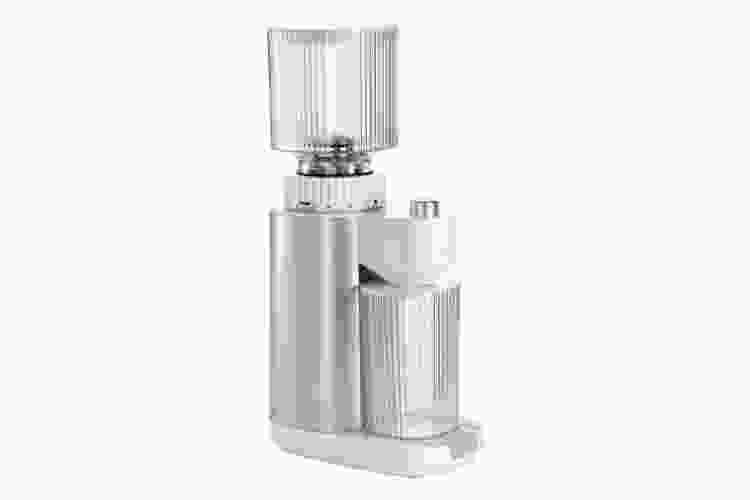 16. Collapsible Pour Over Cone
The brilliant design of the Fino Collapsible Pour-Over Coffee Brewing Cone lets your caffeine enthusiast perform their pour over directly into their favorite mug. It's made of collapsible silicone for easy clean-up and handy portability.
Gift Cookware Loved by Chefs
Shop gourmet gifts for your favorite foodie. Chef-beloved brands. Easy returns. Price matching guaranteed.
17. Coffee Glass Set
The Zwilling Sorrento Plus 4 Pc Coffee Glass Set is a perfect gift for coffee lovers who like to see the depth of their brew. The double-walled construction holds temperatures hot or cold, and the clear glass walls allow visibility into the swirling world of foamed milk and stirred-in creamer.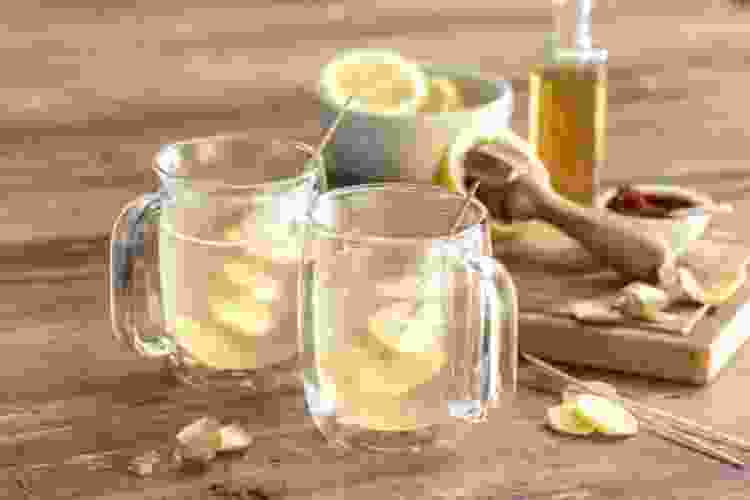 18. Portable French Press Mug
It's a French press…it's a travel mug…it's both in one! With the Aerolatte French Press To Go Portable Travel Mug, 12oz, you can double up the gifts for coffee drinkers and let them take the vivid flavor of fresh-pressed coffee with them wherever they go.
19. Double-Wall Glass Cappuccino Mug Set
Present the Zwilling Sorrento Plus Double Wall 2 Pc Cappuccino Glass Mug Set to your most ardent cappuccino fans and watch their eyes light up. The charming shape and transparent walls of these thermal glasses will captivate them as they create their favorite whipped and blended treats for two.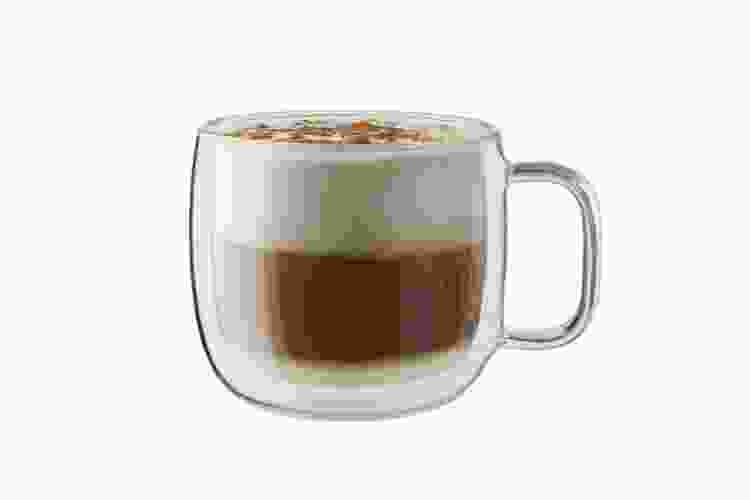 20. Cappuccino Art Stencils
Aerolatte Cappuccino Art Stencils, Set of 6 lets your java fans add creative flair to their coffeehouse concoctions. Six whimsical designs in this gift for coffee lovers let them sprinkle cinnamon, nutmeg and cocoa onto a frothy canvas for the ultimate in café art.
21. Jumbo Coffee Shop Muffin Pan
The Nordic Ware Naturals Jumbo Coffee Shop Muffin Pan is not only one of the best muffin pans, but also makes a great gift for coffee lovers who appreciate delicious baked delights with their favorite brews. Six generous channels let them craft oversized muffins and cupcakes to turn their home kitchen into their personal café.
22. Silicone Donut Baking Pan
With Mrs. Anderson's Silicone Donut Baking Pan, whipping up baked donuts of all flavors is a breeze. Easy clean-up and storage are bonuses in this gift for coffee lovers (or gift for bakers!) with a taste for dunking sweet homemade treats.
Hungry for the Best Cooking Gifts?
Shop gifts and experiences for food lovers, budding chefs and cocktail connoisseurs.
23. Turkish Coffee Serving Set
Bring a sense of international style to your gifts for espresso lovers with this exquisite Turkish coffee serving set for two. Intricate scrollwork and authentic design lend old world magic, and traditional coffee from Turkey included let them embrace the vintage Turkish coffee experience.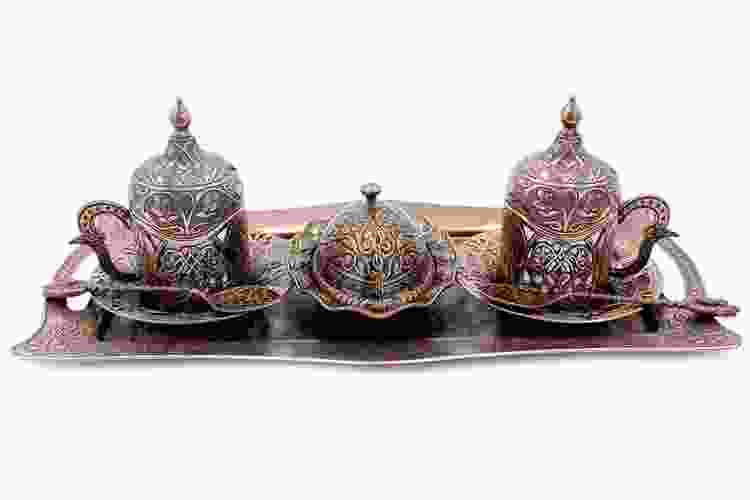 Best Ingredient Gifts for Coffee Lovers
24. Brooklyn Brew Shop Breakfast Stout
Flip the coffee game on its lid with the Brooklyn Brew Shop Mikkeller's Beer Geek Breakfast Stout. This dark beer beauty blends the best of craft ale and artisan coffee flavors to create a primo beverage gift for coffee lovers and beer fans alike. Breakfast, lunch or dinner, it's sure to be a winner!
25. Gourmet Coffee Syrups
Add a splash of sweet flavor to your beloved roast with a selection of premium syrups from Monin. With amaretto, French hazelnut and Irish cream, it's a gift for coffee lovers that takes them on a flavor adventure around the world.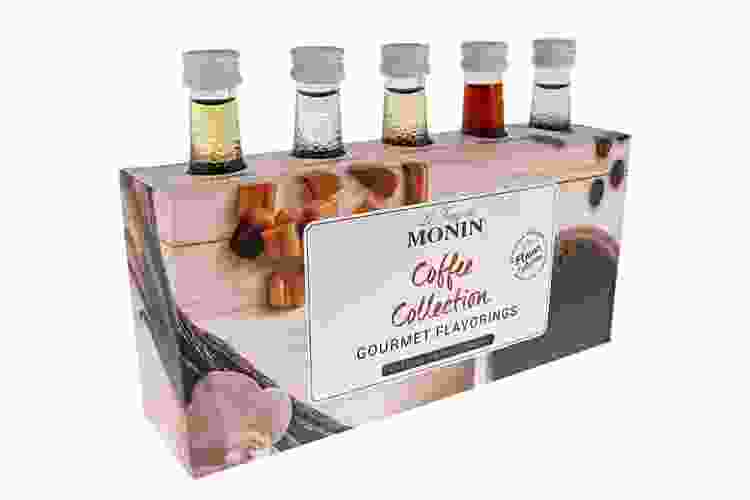 26. Coffee Syrups
The best gift for coffee lovers who favor the sweeter side of java is this boxed set of gourmet add-ins. They'll have their pick of syrups that turn an ordinary cup into a full-blown celebration.
27. Premium Floral Syrups
A gift for coffee lovers with a sense of adventure, this selection of floral-based syrups lends the gentle essences of orange blossom, lavender and rose for an elevated coffee experience. The blend of florals and roasts will take them to new heights of caffeinated bliss.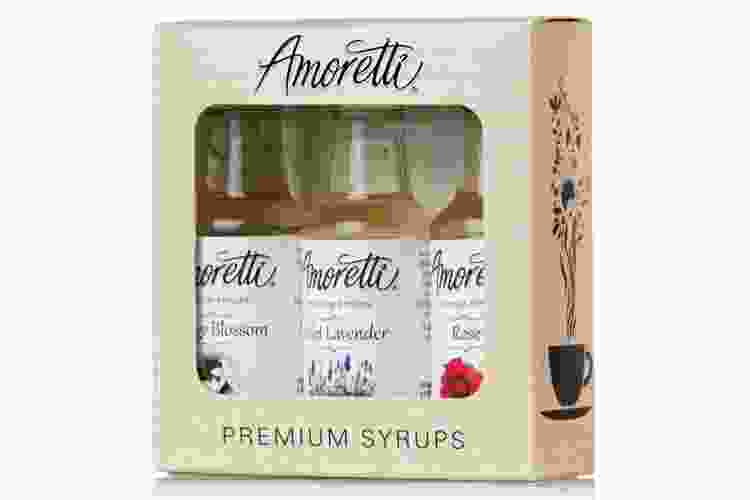 28. Coffee Lover's Syrups Set
Bring the drive-thru experience home for your coffee fans with these premium coffee house syrups. No need to stand in line for a peppermint mocha or a caramel-vanilla whip when this gift for coffee lovers lets them blend up their favorites in their own kitchen.
29. Bourbon Barrel-Aged Coffee Sampler
A special gift for coffee lovers who savor spirits as well, this barrel-aged variety of Cooper's Cask single-serve capsules adds the warmth of whisky, rum and rye to the fierce depth of boldly roasted beans. The result is a smooth pour with flavor to spare.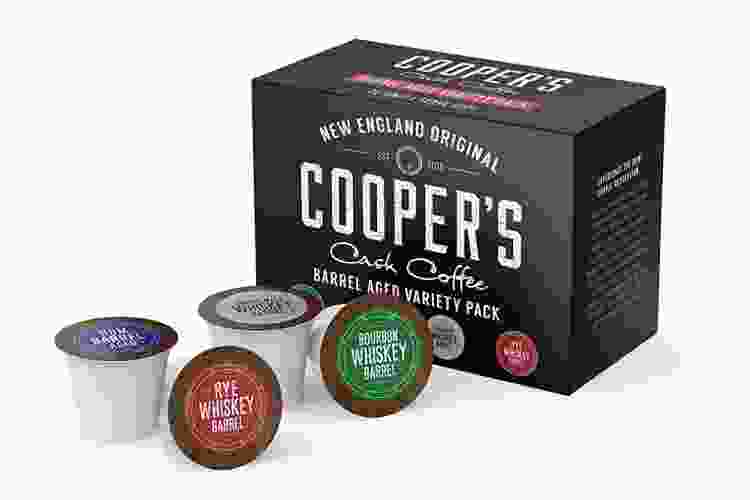 30. Biscotti Gift Selection
If your stumped about what to get a coffee lover, try cookies instead! Barnett's Biscotti gift basket brings the crisp sweetness of these traditional Italian cookies home for enjoying with the best brewed beverages. It's a gift for coffee lovers that can't be whipped, but it can certainly be dipped!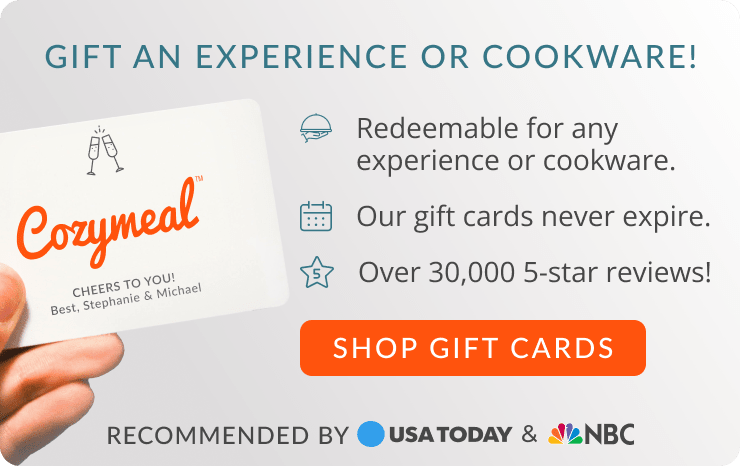 31. Gourmet Cocoa Powder
World-class mochas depend on top-notch chocolate like this special Dutch cocoa powder. This 22 oz. canister provides a gift for coffee lovers who favor a heaping scoop of chocolate added to their bold roast.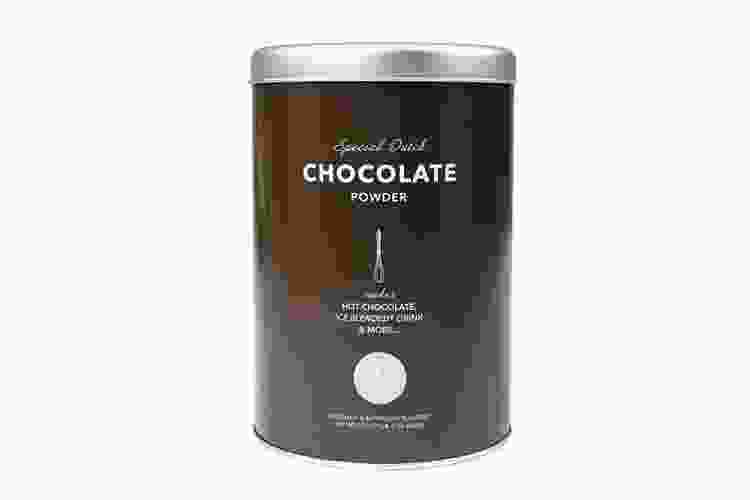 32. Whiskey and Rum Barrel-Aged Coffee Sampler
Cooper's Cask comes through with ground or whole-bean barrel-aged coffee in rum and whiskey flavors for pour-over, press or traditional brewing. Sample single-malt, rye and rum in this gift for coffee lovers looking for a little extra kick in their cup!
33. World Coffee Selection
Coffee becomes an international adventure with this world coffee tour sampler. This boxed gift for coffee lovers contains 16 coffees from around the globe, each from a top coffee producing region of the world and each with its own distinct flavor notes.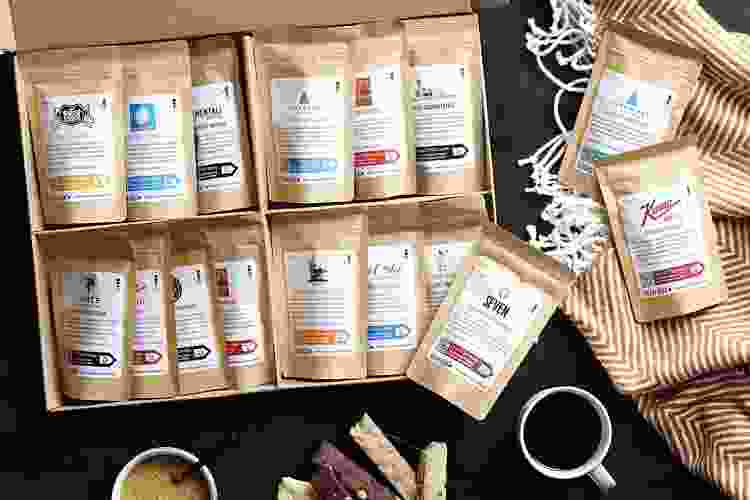 34. Kahlúa Mocha Coffee
When Kahlúa adds sweet flavor to premium coffee, you know the results will be a special gift for coffee lovers! Let them brew up an indulgent cup featuring delicious notes of rum, vanilla and caramel.
35. Organic Specialty Coffee
Six packets of gourmet roasts in a linen back make this whole bean sampler packet a fun and delicious coffee gift idea. Your coffee lover can sample the tastes of South America, Central America and Indonesia in various roasts.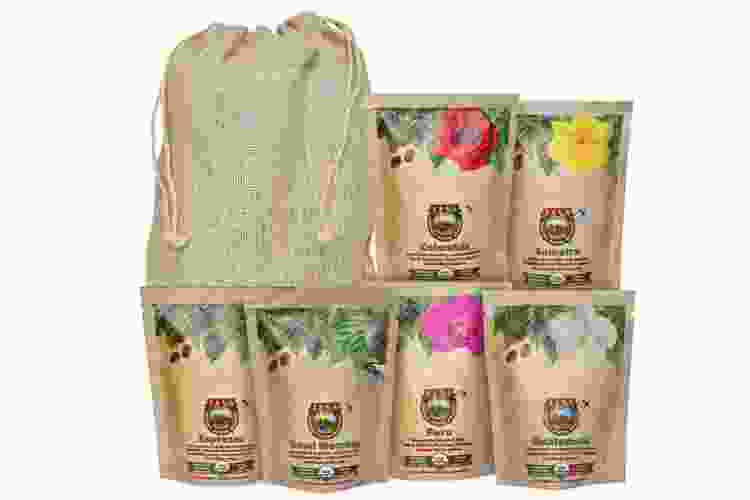 Best Storage Gifts for Coffee Lovers
36. Stainless Steel Coffee Canister
Fresh coffee is a must, and the Coffee Gator comes through in the clutch for beans and grounds alike! The sleek design cuts a stylish profile on any countertop, and this gift for coffee lovers is a two-for-one, with separate cans for beans and grounds.
37. Pour Over Filter Holder
A simple bamboo receptacle that holds cone filters of all sizes, this filter container is a minimalist bamboo vessel that stores pour over filters when not in use — an overlooked need that can be remedied with a gift for coffee lovers to savor.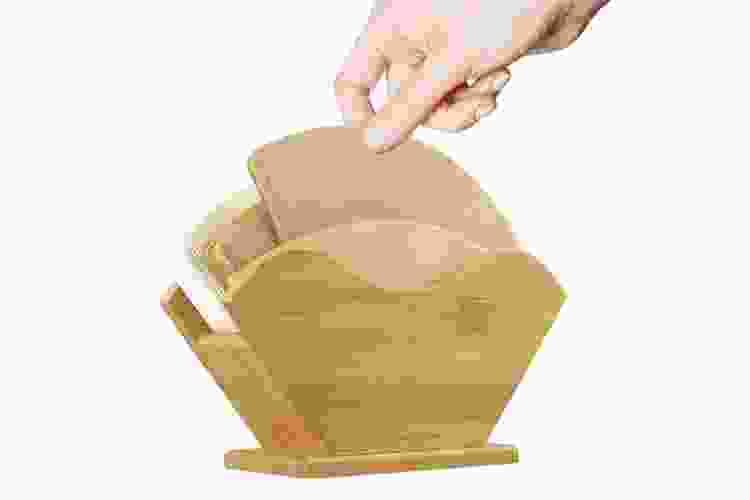 38. Ceramic Coffee Canisters
If your friends and family go for farmhouse chic, this ceramic storage canister set is a great choice. It comes with four different sizes so you always have the perfect storage vessel to keep your grounds safely sealed.
Gift Cookware Loved by Chefs
Shop gourmet gifts for your favorite foodie. Chef-beloved brands. Easy returns. Price matching guaranteed.
39. Textured Coffee Canisters
This attractive two-piece canister set features natural texture and relief pattern for a hip coffee house vibe while storing beans or grounds. And because coffee stores best in light-proof containers, the design helps the robust stuff stay good to the last drop — literally!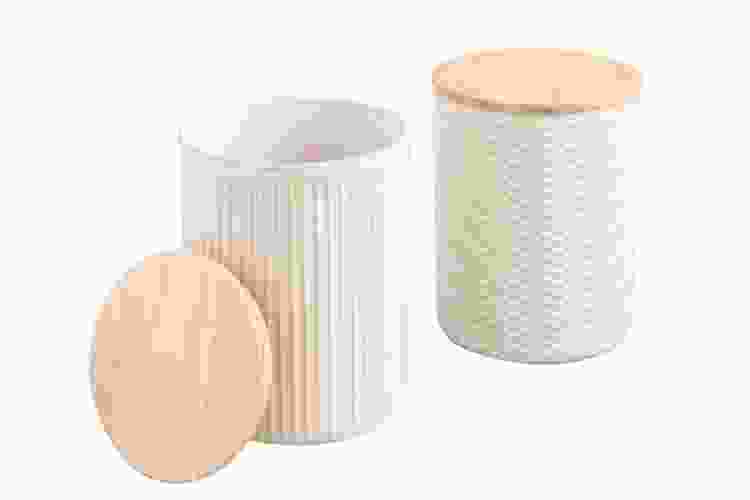 40. Black Coffee Canisters
For a sharper look, these Typhoon Otto canisters bring corrugated matte black carbon steel and honeyed bamboo together for a coffee-tea-sugar combo that'll sweeten up your coffee fan's kitchen.
Best Themed Gifts for Coffee Lovers
41. Organic Body Scrub
Take the caffeinated goodness from the kitchen to the bath with this spa-style body scrub. Made from ground arabica beans, it's a gift for coffee lovers who favor a hearty helping of self-care with their brew.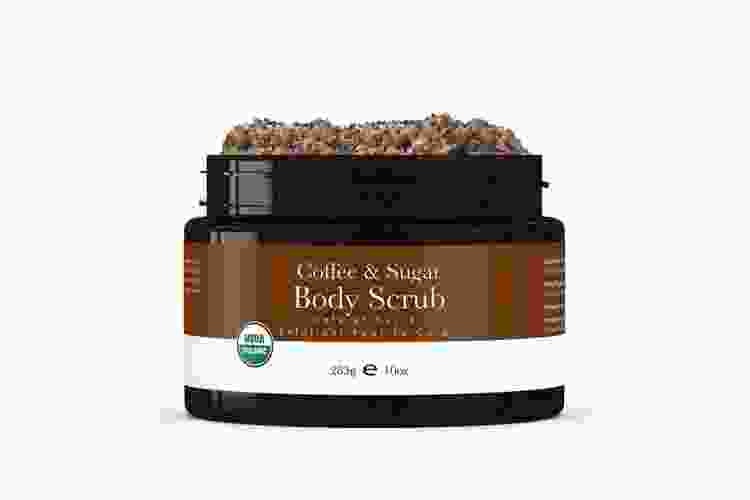 42. Coffee-Scented Candle
Add the scent of coffee to warm the home space even when there's nothing brewing with Sweet Water's coffee-scented candles. Blending the essences of Kona, caramel crème and rum, this is a gift for coffee lovers with a nose for delicious scents.
43. Coffee-Scented Essential Oil Set
Essential oils can be added to your coffee lover's diffuser or oil warmer to keep the air filled with aroma of the good stuff. This indulgent set includes six different fragrances for a menu of virtually unlimited blends.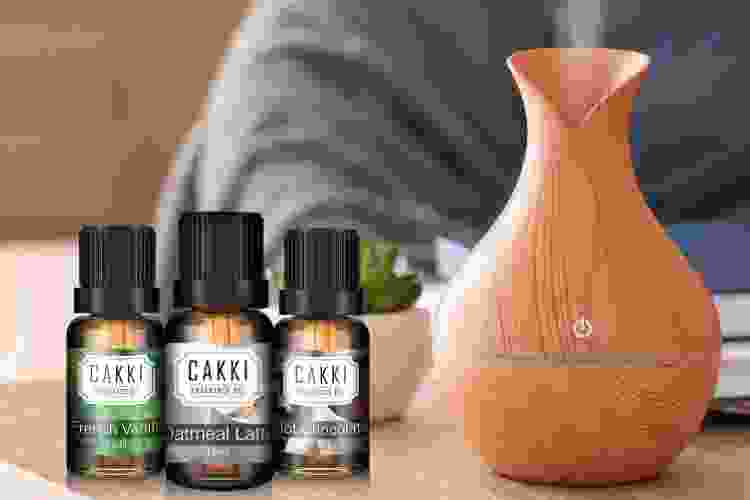 44. Coffee-Scented Body Lotion
Wear the scent of your favorite coffee shop with coffee-scented body lotion. Soothing spa vibes like this included in gifts for coffee lovers are sure to be appreciated.
45. Cinnamon-Coffee Bath Bar
Suds up in the tub with a super scrub using this exfoliating detox body soap. While this unscented bar doesn't impart the aroma of coffee, the ground arabica beans embedded in the surface leave you feeling soft and renewed, while cinnamon helps your skin retain elasticity.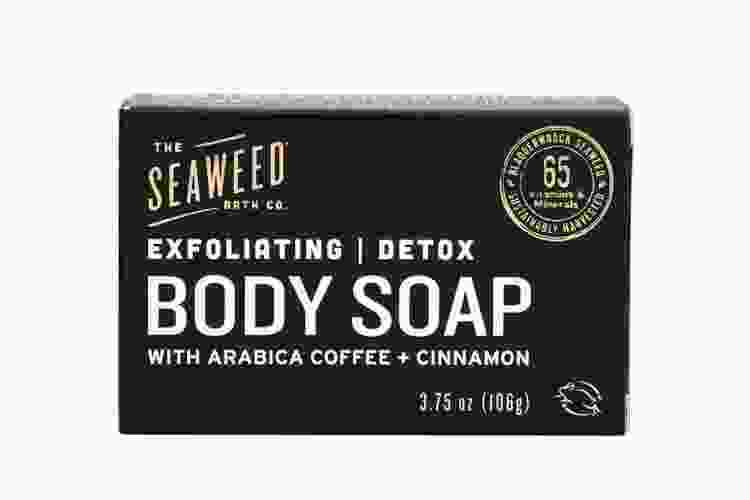 46. Coffee Bean Sachets
Tuck these coffee-scented sachets around the house or in your car to fill your favorite spaces with the fragrance of fresh coffee. It's an invigorating coffee gift idea that requires zero prep time — and it never goes cold!
Hungry for the Best Cooking Gifts?
Shop gifts and experiences for food lovers, budding chefs and cocktail connoisseurs.
47. Café Chalkboard Menu
The Struck by Design coffee menu chalkboard transforms a kitchen counter or coffee station into a do-it-yourself barista bar with helpful recipes for café favorites. This delightful and decorative piece gives the secret formulas for flat whites, lattes, Irish coffee and more.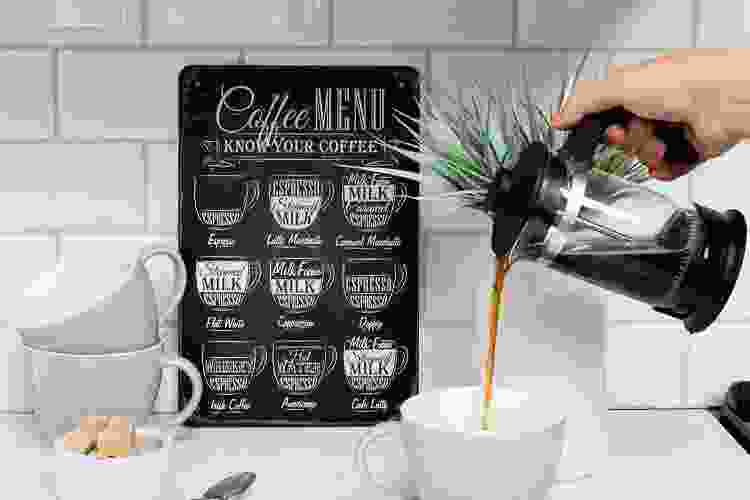 48. Cappuccino and Espresso Recipe Book
Clue your coffee lover in on the professional combinations for over 150 classic and contemporary coffee drinks with the Coffee Cookbook. Trendy treats like Dalgona and forever favorites like dirty chai make this a gift for java fans with an expansive palate.
49. Coffee-Based Cookbook
Delicious recipes featuring coffee as a star ingredient are collected in Cooking Coffee: Brewing Up Sweet and Savory Dishes Everyday. From breakfast foods and baked treats to delectable dinner dishes and beyond, this gift for coffee lovers will take their favorite drip into exciting new territory.
50. Baker's Bible
Whip up sugary delights to pair with morning joe with Beginner's Baking Bible, a trove of recipes devoted to the novice chef with a serious sweet tooth. When you give this gift for coffee lovers to your favorite java fan, the results are bound to be sweet.
51. Guide to Creating Craft Coffee
Craft Coffee: A Manual is a barista's guide to serious brewing and a look inside the artisanal coffee scene. No espresso or blended drinks in this one; this coffee gift idea keeps the focus on brews, pour overs and presses of hardcore coffee only.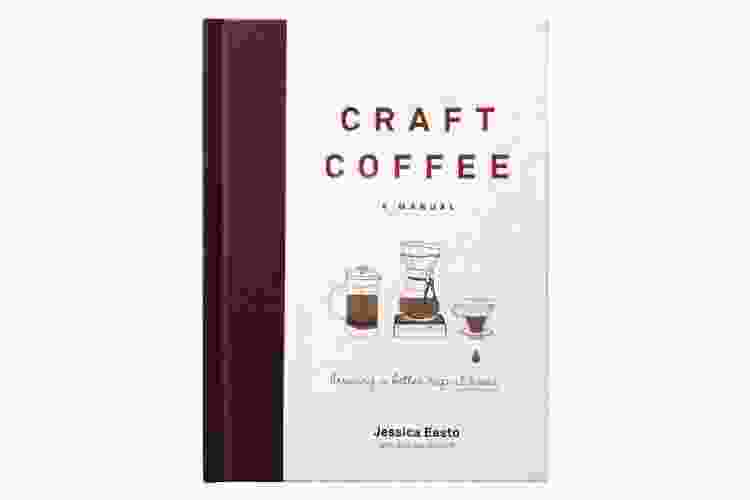 Join 200,000+ Culinary Enthusiasts
Exclusive deals, recipes, cookbooks, and our best tips for home cooks — free and straight to your inbox. PLUS: 500 Rewards Points.
Once you start shopping, you might discover there are so many gifts for coffee lovers out there, choosing just one is impossible. A few smaller gifts assembled in a basket or tray can make a sweet gift set that shows them how much you care about their caffeine cravings! No matter what you choose, your coffee lover is sure to appreciate your recognition of their passion for the brewed bean.
For even more great gifts for coffee lovers, check out other experiences happening on Cozymeal.