National Coffee Day: September 29, 2023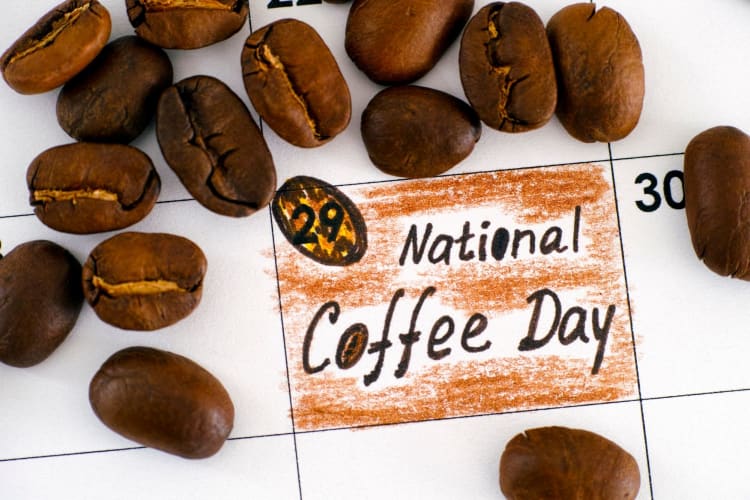 Our editorial team recommends the best products through independent research, selection and careful review. If you make a purchase through one of our affiliate links, we may earn a commission. Prices are subject to change.
Did you know that there's a National Coffee Day? It makes sense. After all, coffee is one of the most popular drinks in the country (and even the world). Of course it gets its own day!
But when is National Coffee Day? When did it originate, and what should you do to celebrate it? We've got the answers to all of your burning questions. Grab a cup of coffee and read on to learn more.
Jump to Section
Gourmet Cooking Classes Near You
Take your culinary skills to new levels with guidance from five-star chefs.
When Is National Coffee Day?
National Coffee Day is celebrated on September 29th in the United States. Other countries, however, may have different days for celebrating the world's most popular caffeinated beverage. International Coffee Day is actually just a few days later on October 1st.
Having National Coffee Day in late September makes a lot of sense. Autumn is the perfect time to get cozy with a hot cup of coffee.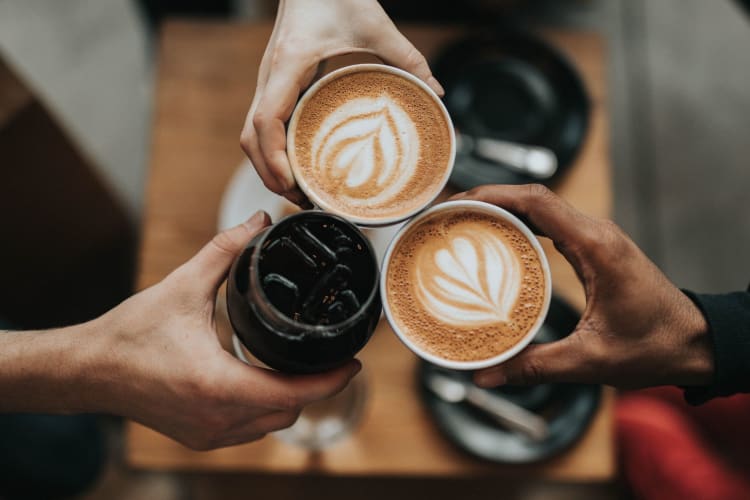 How National Coffee Day Started
The exact origins of National Coffee Day (like many food holidays) are unclear. According to various sources, the first celebration of National Coffee Day happened in 2005. However, it didn't really take off until 2009.
That was the year that the Southern Food and Beverage Museum in New Orleans used September 29th as the kickoff day for the New Orleans Coffee Festival. Since then, September 29th has officially been National Coffee Day, and many coffee-related brands and businesses have been promoting National Coffee Day deals.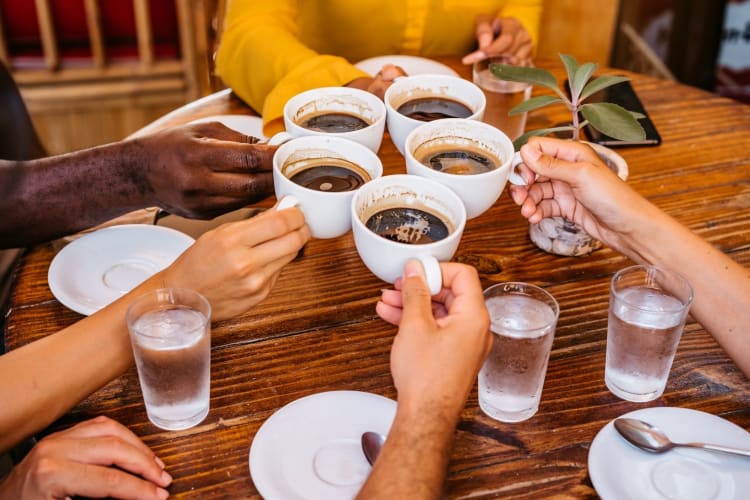 How to Celebrate National Coffee Day
1. Try a New Coffee Brewing Method
How do you make your coffee? On National Coffee Day, why not try something new? There are so many options, and they all give your coffee a slightly different taste.
A drip coffee maker, like the Zwilling Enfinigy Drip Coffee Maker, is quick and convenient. You can make a lot of coffee at once (up to 12 cups), and there are convenient timers and warming settings. For your daily cup of joe, this is the most popular method of brewing.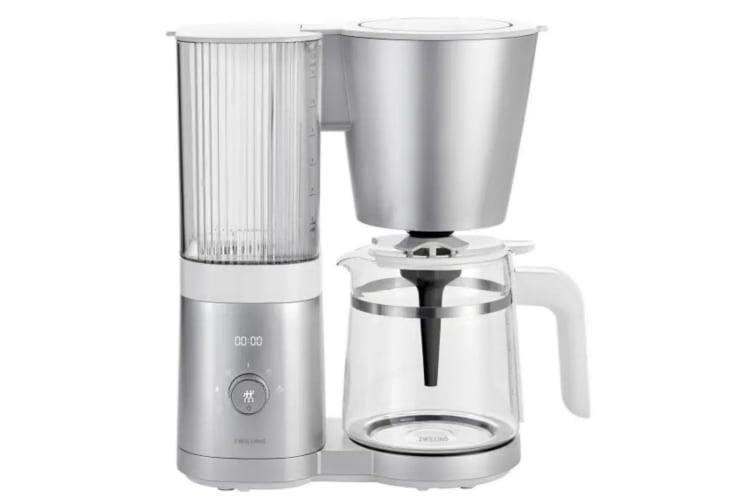 Pour-over coffee is trendy amongst coffee connoisseurs, and you can use the Fino Pour-Over Glass Coffee Maker to make your own. Pour-over coffee lovers claim that this method allows more of the flavors and aromatics of the beans to stand out. While pour-over coffee can be time-consuming, using a special coffee maker for it makes it easy.
The French press is a good middle zone between drip coffee and pour-over coffee. It's a method for making rich and dark coffee in a matter of minutes, and you can use a quality press like the Bonjour Monet 3-Cup French Press to do it. It's easy to customize the strength of your coffee with this method, and you can even use the best French press to make cold brew.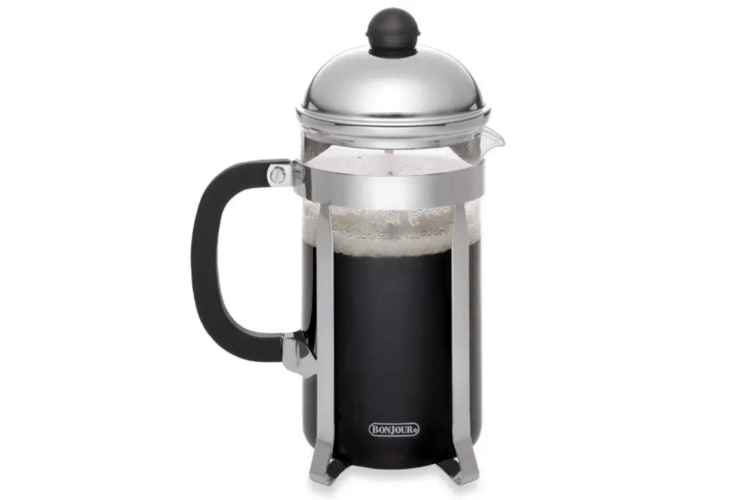 Join a Live Online Cooking Class Today
Your kitchen is now your own culinary classroom. Connect with chefs from around the world right from the comfort of home.
2. Experiment With a New Coffee Blend
Are you tired of your standard cup of coffee? On National Coffee Day, try a new and interesting coffee blend.
Many people think that all coffee is "just coffee," but this isn't the case. Even if you've never been a big coffee lover, a new blend may be just the ticket. You can try one of the many delicious blends from Volcanica Coffee if you're not sure where to start.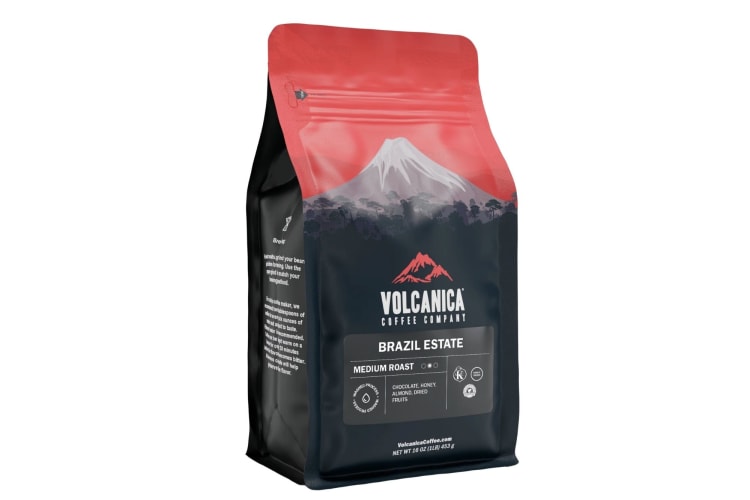 3. Visit a New Coffee Shop or Café
There's nothing wrong with big-name coffee shops, but on National Coffee Day, why not pay a visit to a smaller local café instead? See if there are any new coffee shops in your area that look appealing, or find an old one that you've never visited before. Bring a book, notebook or laptop with you so you can enjoy the vibe while you drink your coffee.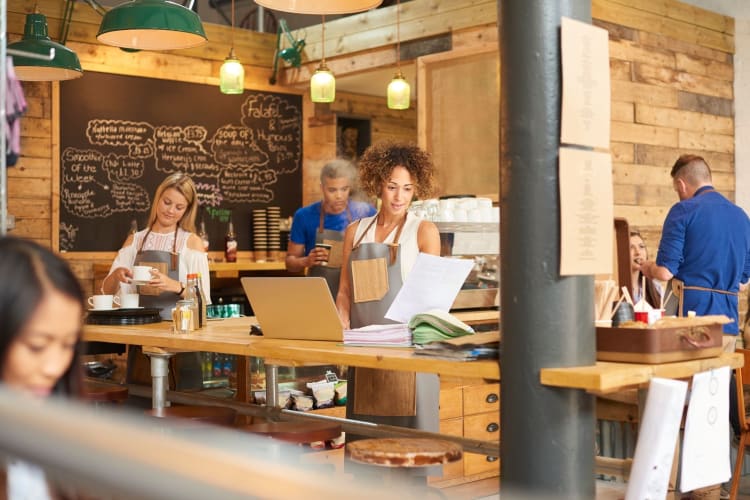 4. Give a Cup of Coffee to a Friend or Co-worker
Why not give the gift of coffee to someone else on National Coffee Day? Take advantage of some National Coffee Day deals and pick up an extra cup for a friend or co-worker as a nice surprise. Make sure you get something that they'll like.
If you're not sure what to get, a sweet mug or a gift card for a local coffee shop is a great option.
You could even pay it forward with a coffee for a stranger. When you visit a coffee shop, offer to put money toward the next person's order, or ask if they have a fund for people who can't afford a cup of coffee.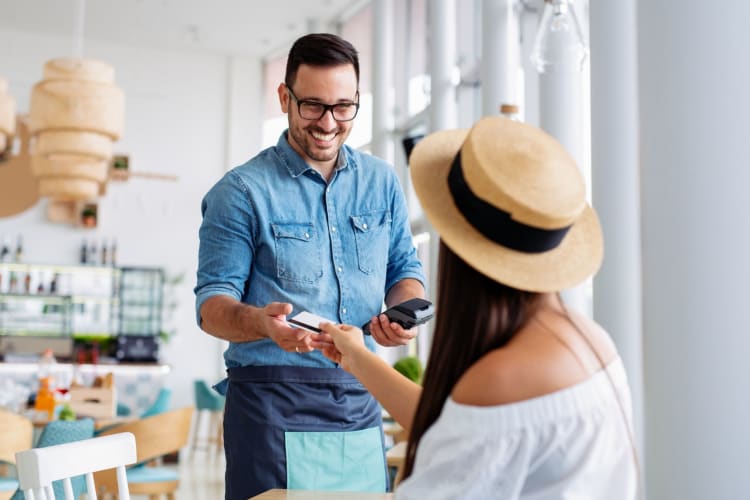 5. Bake With Coffee
Coffee isn't just for drinking. As a matter of fact, it's a great addition to a lot of different baked goods. Make yourself some delicious coffee treats (Italian tiramisu, anyone?).
If you don't love the flavor of coffee in your desserts, you may be surprised to know that you can still bake with it. A bit of coffee is great for amplifying the taste of chocolate in chocolate cakes, cookies, cupcakes and other sweets. You get all of the delicious chocolate with only a slight hint of coffee flavor.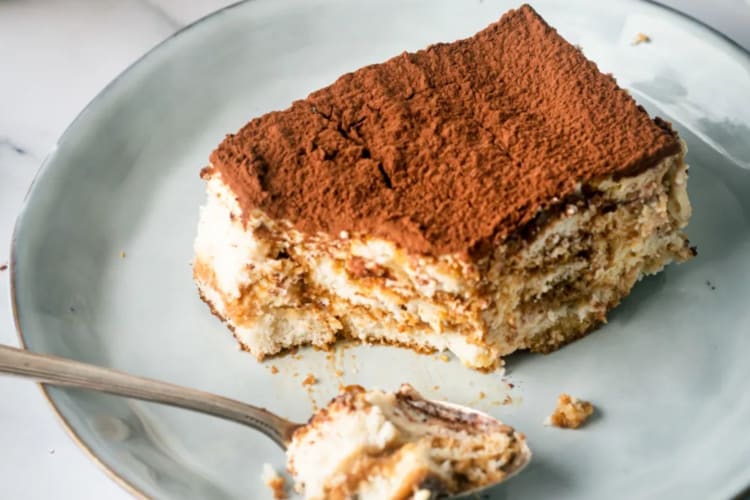 Book a Gourmet Cooking Class Now
Kick-start your culinary confidence with help from a world-class chef. See what's cooking in your city today.
6. Have a Coffee Tasting
We all know about wine tastings, but what about coffee tastings? A coffee tasting is a great way to spend national coffee day this year.
We recommend doing this with friends. Everyone can bring their favorite type of coffee and, as a group, you can go through each one and rate them. Don't forget to bring snacks to truly complete the tasting!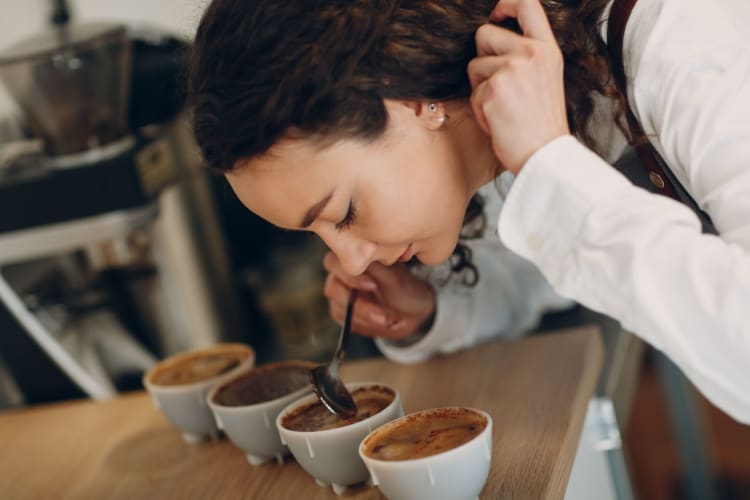 10 Facts About Coffee
1. Coffee Houses Aren't a Modern Concept
The first coffee houses, which were similar to modern-day cafés, appeared in the Ottoman Empire all the way back in the 16th century. They quickly spread to other parts of the world and turned into popular gathering places like they are today.
2. Caffeine Content Varies
Do you ever feel like some types of coffee give you more energy? You're not wrong.
The caffeine content of coffee can vary widely depending on factors like the type of bean, roast and preparation method. Generally, a standard cup of brewed coffee contains around 80-100 milligrams of caffeine. And though it may seem surprising, the lighter the roast, the higher the caffeine content.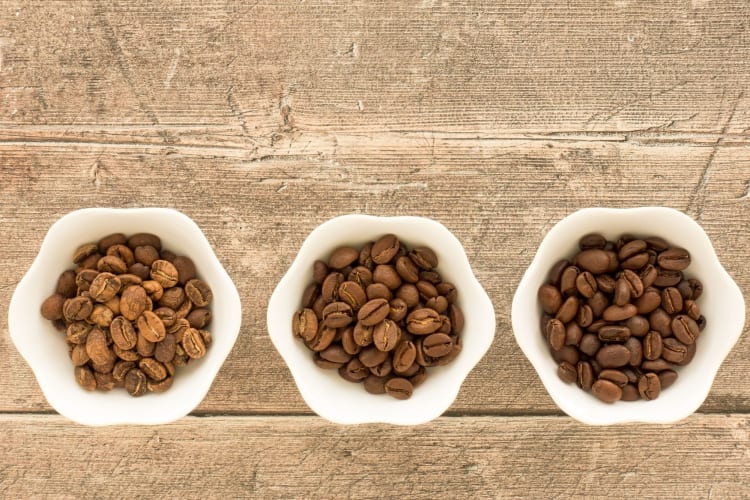 3. There's Coffee in Space
Astronauts are hard at work. It makes sense that they'd need coffee to keep them going.
In 2015, the International Space Station got its first espresso machine. It was designed to function in microgravity, allowing astronauts to enjoy a cup of coffee even in space. In 2019, a new machine called the "ISSpresso" was sent into space so astronauts could enjoy a wider variety of espresso drinks.
4. Coffee May Have Health Benefits
While you should watch your caffeine intake, coffee may actually have a few health benefits.
Normal moderate coffee consumption may be connected to improved cognitive function, reduced risk of certain diseases (such as Parkinson's and type 2 diabetes) and even potential protection against certain types of cancers.
Of course, this assumes you aren't adding a lot of sugar to your morning brew.
5. Espresso Takes Seconds to Make
You may want to consider getting an espresso machine if you're always in a hurry. A well-made espresso is brewed in about 25 to 30 seconds. This quick extraction process contributes to espresso's concentrated flavor and strong caffeine content.
Book an Online Cooking Class Today
Five-star chefs. Step-by-step coaching. Flexible menus. Come see what's cooking in a live online cooking class.
6. Instant Coffee Comes From Japan
Instant coffee is controversial. Some people love it while others don't find it sophisticated enough. Regardless of how you feel about it, it once served an important purpose.
Instant coffee was invented by a Japanese scientist named Satori Kato all the way back in 1901. It didn't take off at first, but it gained popularity during World War II due to its convenience for soldiers.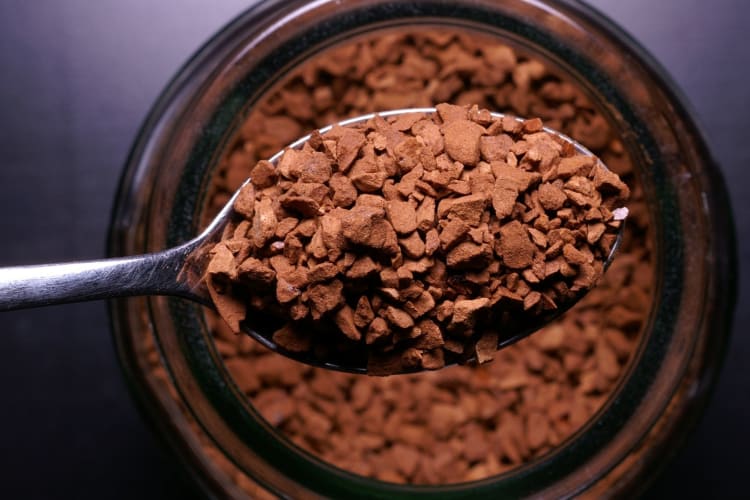 7. Animals Are Involved in the Coffee Making Process
This isn't true for all types of coffee, but for some more expensive coffees, animals play a crucial role.
In some parts of the world, coffee beans are eaten and then excreted by animals like civets (small nocturnal mammals in parts of Africa and Asia). These beans are collected, cleaned and roasted to create a unique and expensive coffee variety known as "civet coffee."
8. There Are Over 100 Types of Coffee
That's right, there are over 100 different species of coffee plant. The average person, however, will never taste most of them.
The two most commercially important types of coffee are arabica and robusta. Arabica beans are known for their smoother flavor, while robusta beans have a stronger and more bitter taste. Which do you prefer?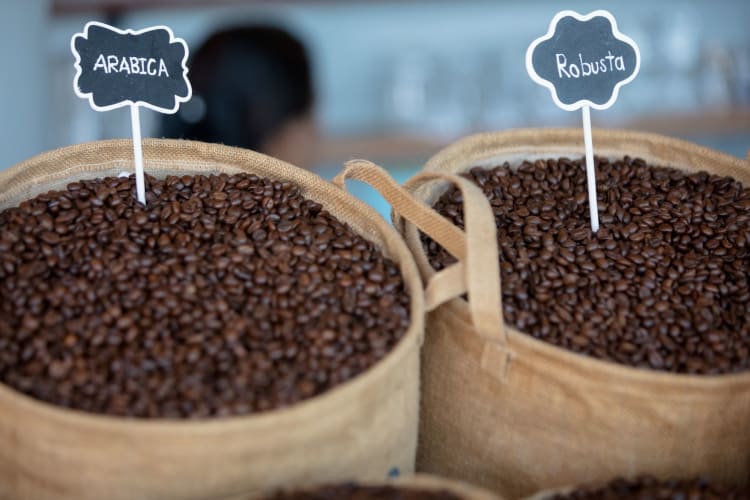 9. Coffee Is the Second-Most Traded Commodity
Coffee is one of the most traded commodities in the world, second only to oil. Its popularity and demand make it a significant global industry.
Unfortunately, as a result of its popularity, this mass coffee cultivation can have environmental effects, particularly related to deforestation and water usage. However, there is a growing movement towards sustainable and eco-friendly coffee production going forward.
10. Coffee May Have Been Discovered in Ethiopia
There are many potential sources for coffee, but this is one of the most popular theories. Coffee is believed to have been discovered in Ethiopia by a goat herder named Kaldi, who noticed his goats becoming more energetic after eating certain berries. He tried them himself and experienced a similar burst of energy. They were coffee berries.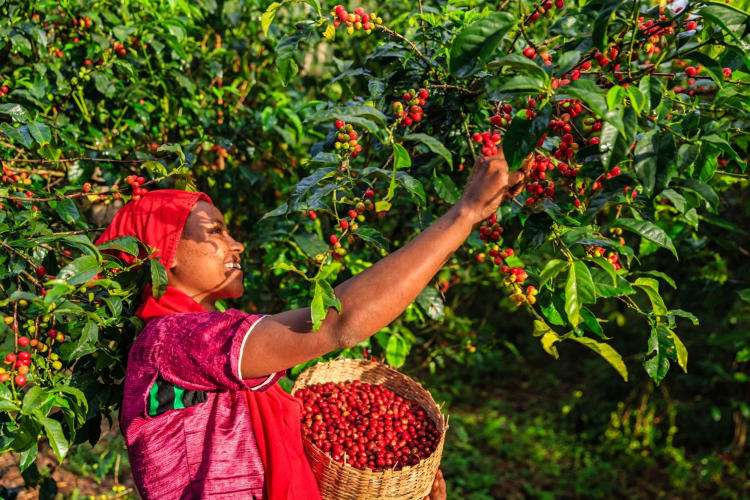 Join 200,000+ Culinary Enthusiasts
Exclusive deals, recipes, cookbooks, and our best tips for home cooks — free and straight to your inbox. PLUS: 500 Rewards Points.
So how are you going to celebrate National Coffee Day? Try a flight of coffees at a coffee tasting, visit a new café or even experiment with new brewing methods. You'll be wide awake and fully energized this September 29th for sure!
For even more ways to explore your favorite food holidays, check out other experiences happening on Cozymeal.