National Chocolate Cake Day: January 27, 2023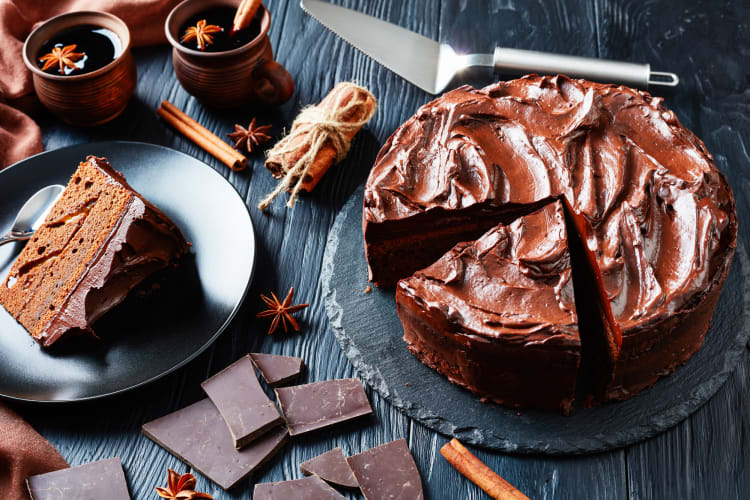 Your favorite dessert gets its own special day; January 27 is National Chocolate Cake Day! This holiday celebrates the history and deliciousness of all kinds of chocolate cakes. For a sweet treat that is so commonplace, chocolate cake has an interesting history for how it came to be. The chocolate cake we love today has undergone many iterations since its invention.
National Chocolate Cake Day is a lighthearted food holiday to enjoy the sweet things in our lives. While National Bittersweet Chocolate Day was just around the corner, it's time for another excuse to indulge in the good stuff. Mark your calendar for January 27th and find try new ways to enjoy this rich, chocolatey baked good.
Jump to Section
Book a Gourmet Cooking Class Now
Kick-start your culinary confidence with help from a world-class chef. See what's cooking in your city today.
10 Ways to Celebrate National Chocolate Cake Day
1. Take a Baking Class
What better way to celebrate National Chocolate Cake Day than with a baking class? With baking classes in Atlanta, you can learn techniques from world-class pastry chefs to create fluffy, moist cakes. You can learn new recipes for chocolate cake and other desserts during baking classes in Philadelphia. During cooking classes near you, expert instructors will teach you kitchen skills you can apply to your own cooking. Have a low-key baking night instead with online baking classes, which can be a fun stay-home date idea or weekend hangout with friends.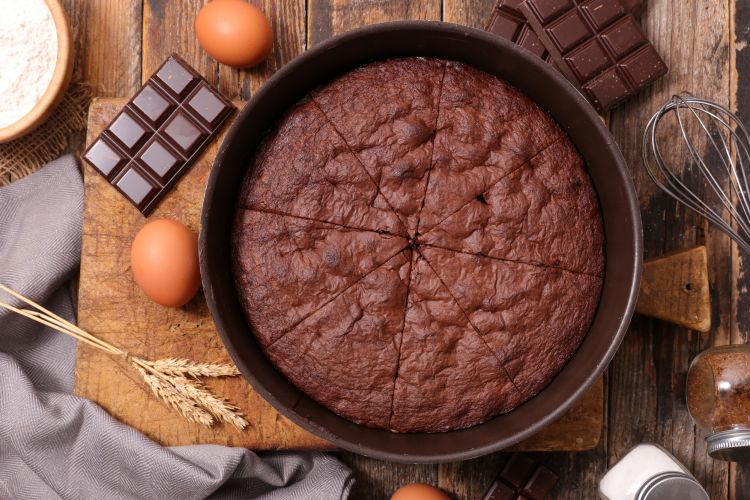 2. Learn About the History of Chocolate Cake
On National Chocolate Cake Day, learn about the history of how the chocolate cake we love was first created. According to the University of Michigan, chocolate in America was consumed as a beverage rather than a dessert until the 1830s and 1840s. It wasn't until 1847 that the first chocolate cake recipe was printed, although it's quite different from modern chocolate cakes. Over the years, the recipe has been developed and tweaked to become the sweet treat we love today.
3. Have Your Own Bake Off
The best way to celebrate National Chocolate Cake Day is to have as many chocolate cakes as possible. Host a bake off with your friends and family. Everyone can make and decorate their own version of a chocolate cake. Present them on cake stands and sample a slice from each before voting on your favorites.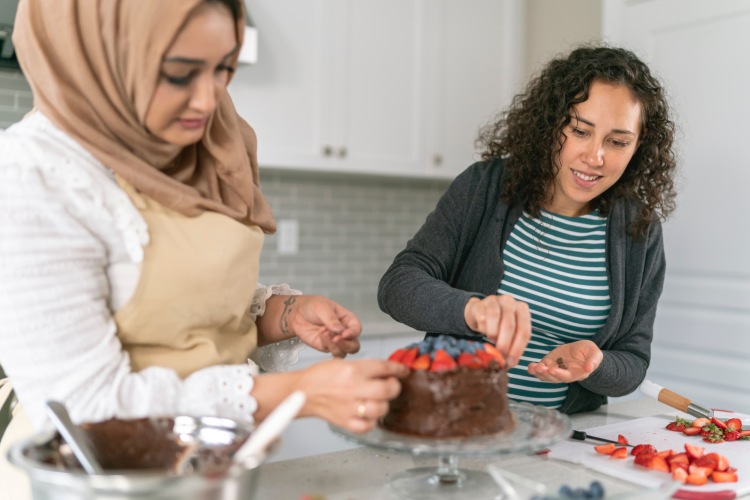 4. Take a Cake Trip
There are some restaurants and bakeries known for their chocolate cake. And if they aren't where you live, that gives you an opportunity to go on an adventure. Do a little research to see who has the best chocolate cake near you and set out on a cake. This can be a sweet spin on a day trip, and you might find your new favorite treat.
5. Make the First Chocolate Cake Recipe
Why not make the recipe that started it all? The first chocolate cake recipe was published by cookbook author Eliza Leslie in 1847 in The Lady's Receipt Book, which you can find online. National Chocolate Cake Day is the perfect opportunity to make the historic recipe.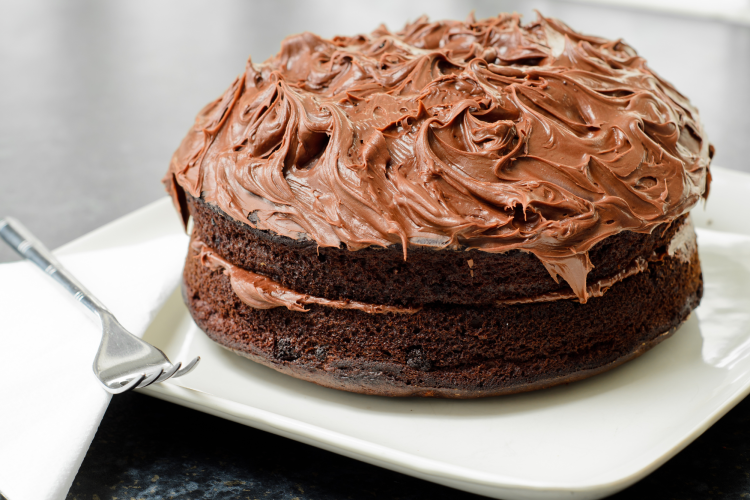 Gourmet Cooking Classes Near You
Take your culinary skills to new levels with guidance from five-star chefs.
6. Baking Show Watch Marathon
On National Chocolate Cake Day, you can settle in on the sofa in front of the television for a baking show marathon. Shows like The Great British Bake Off, Sugar Rush and Zumbo's Just Desserts feature talented pastry chefs making a wide variety of decadent dishes. You can use these shows as inspiration for your next baking session. Don't forget to enjoy a slice of chocolate cake as you watch.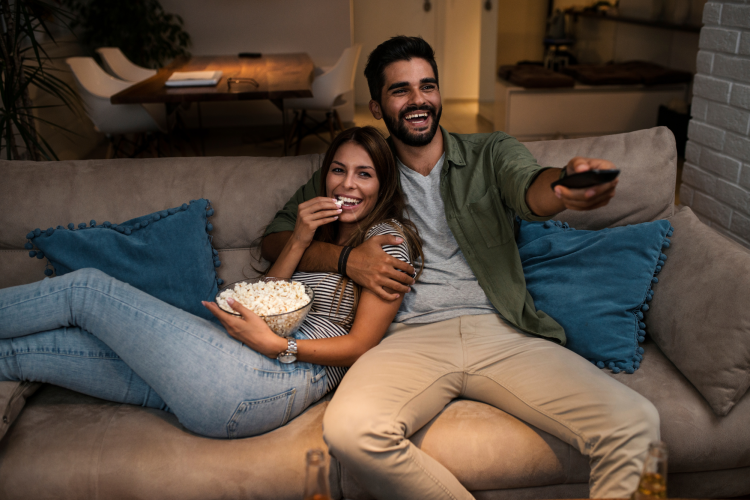 7. Pass Out Cake for Friends and Family
Share the joy of a sweet treat with friends and family on National Chocolate Cake Day. Celebrate the day by passing out slices of chocolate cake to your friends, family, coworkers or even strangers. If you're a baker, you can make your own. Or you can get a few slices from your favorite bakery to give out.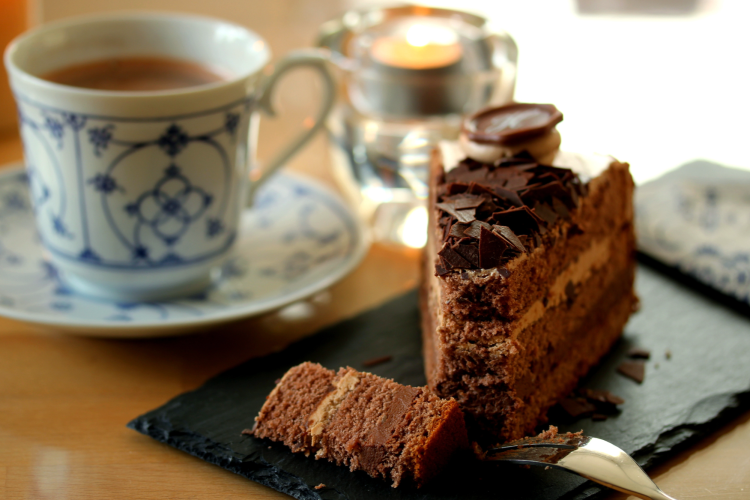 8. Have a Chocolate-Themed Picnic
Gather chocolate cake and your other favorite chocolate desserts for a sweet picnic date idea. You can take these desserts to a scenic location and enjoy them. Try a traditional chocolate cake, as well as cupcakes, tarts, petit fours, brownies, pound cakes and more. Bring your partner or a group of friends to enjoy the chocolate overload together.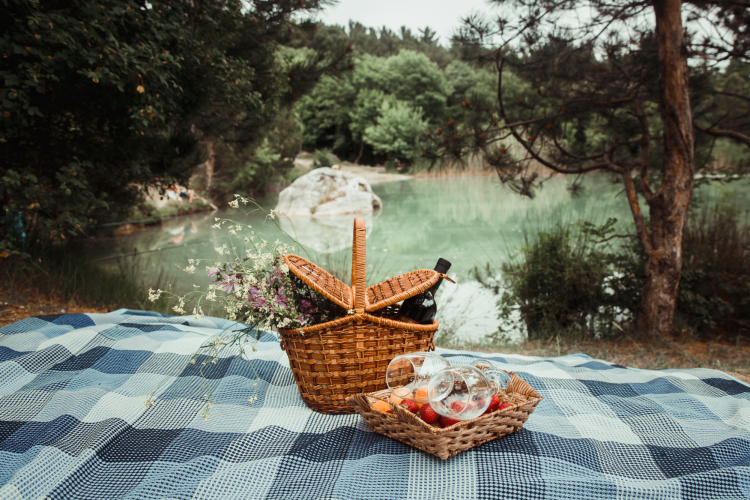 9. Go On a Bakery Crawl
Who has the best chocolate cake in your city? Maybe it's your favorite bakery or maybe it's one you've never tried. On this National Chocolate Cake Day, go on a bakery crawl to find the best chocolate cake. Pick out about five bakeries and grab a piece of cake from each. Compare them to each other and find your favorite.
10. Make Chocolate Cakes From Around the World
There are so many different kinds of chocolate cake and you shouldn't limit yourself to just one on National Chocolate Cake Day. Try a sachertorte from Austria or a chocotorta from Argentina. The nama chocolate from Japan and the amandine from Romania are rich and decadent. You can find recipes online and celebrate how different cultures love chocolate cake.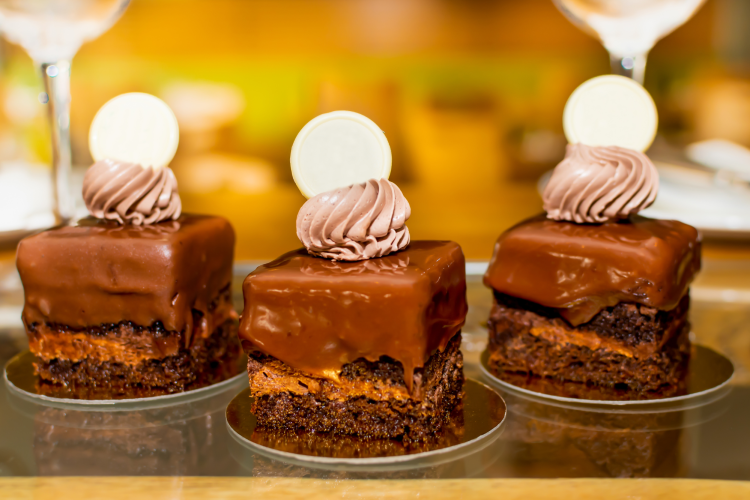 Join 200,000+ Culinary Enthusiasts
Exclusive deals, recipes, cookbooks, and our best tips for home cooks — free and straight to your inbox. PLUS: 500 Rewards Points.
Our Favorite Chocolate Cake Recipes
Want to indulge your sweet tooth on National Chocolate Cake Day? Here are some of our favorite chocolate cake recipes:
If you've been looking for a reason to indulge with a piece of chocolate cake, it might be time to celebrate National Chocolate Cake Day. This holiday celebrates the sweet treat and the history of how it came to be. This year, on January 27, find ways to enjoy the rich dessert, whether it's by baking a cake or supporting a local bakery. No matter how you choose to celebrate, be sure to have a slice or two. Maybe you can even try out some new cake recipes to have your favorite ready when World Chocolate Day rolls around in July!
For even more fun ways to explore your favorite foods, check out other experiences happening on Cozymeal.