41 Stay-Home Date Ideas for a Romantic Night In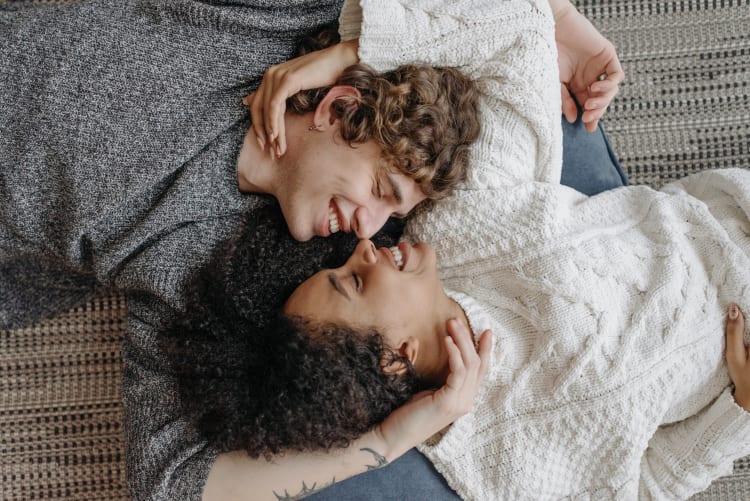 Our editorial team recommends the best products through independent research, selection and careful review. If you make a purchase through one of our affiliate links, we may earn a commission. Prices are subject to change.
In the past few years, hectic work schedules combined with a need to stay safe during a pandemic prompted couples to embrace creative stay-home date ideas. But out of this necessity, many people discovered that a low-key date at home can be just as fun as one out on the town. Sometimes, you want to keep the love alive while keeping things low-key!
Do you and your significant other desire to keep the romance alive in the new year and beyond? Investing time in a few of these cute stay-home date ideas might do the trick.
Jump to Section
Book a Virtual Wine Tasting Now
Bring the winery home with an unforgettable live virtual wine tasting. Your personal sommelier is standing by.
Fun Stay-Home Date Ideas
1. Online Cooking Classes
Couples can sign up for live, fully-interactive virtual cooking classes right from the comfort of home. Classes range from the simplest meals to gourmet dishes, each led by a world-class chef. These stay-home date ideas are fun, educational and can be put on repeat any time you want to spice up your romantic life.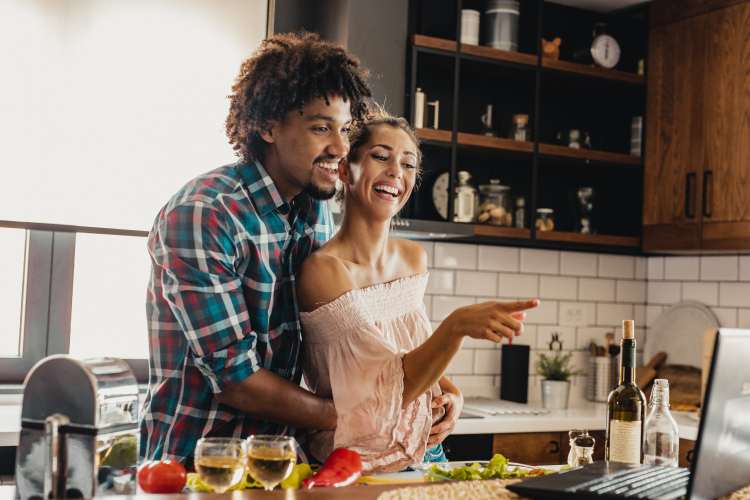 2. Private Chef Experiences
You can easily find private chefs near you, whether you seek private chefs in NYC or private chefs in Los Angeles, for the ultimate romantic night in. Your chosen chef handles all of the grocery shopping and them cooks a gourmet meal in your own home. Even kitchen cleanup is taken care of so you can simply enjoy your time together.
3. Online Mixology Classes
Fun stay-home date ideas often involve learning a new skill; online mixology classes offer a chance to do just that. The best online mixology courses teach popular modern and classic drink combos that are used in numerous social gatherings, each taught by a master mixologist.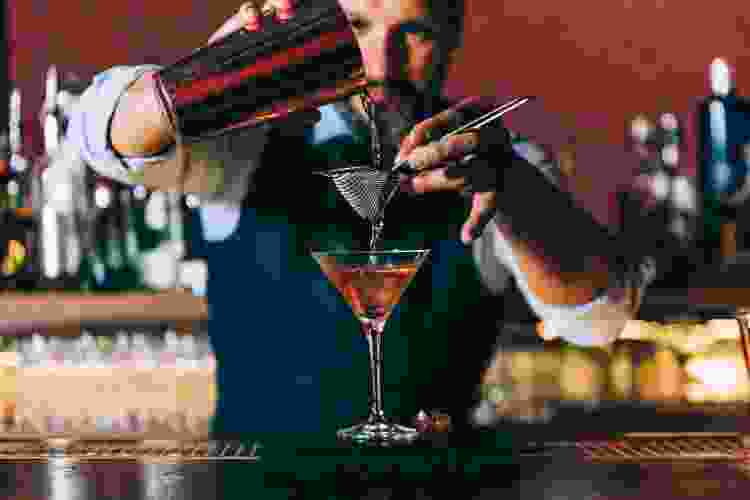 4. Virtual Wine Tastings
For fine wine connoisseurs, romantic stay-home date ideas may include virtual tastings. Explore virtual wine tastings from the comfort of home, where the industry's best sommeliers can teach you all about your favorite drinks.
5. Online Coffee Classes
Java lovers who share an appreciation for the bean will likely enjoy online coffee classes. Together, you'd savor rich flavors from a variety of regional coffees, placing an aromatic note to your date night (or morning!). This is also a cozy winter date idea if you need a way to warm up together.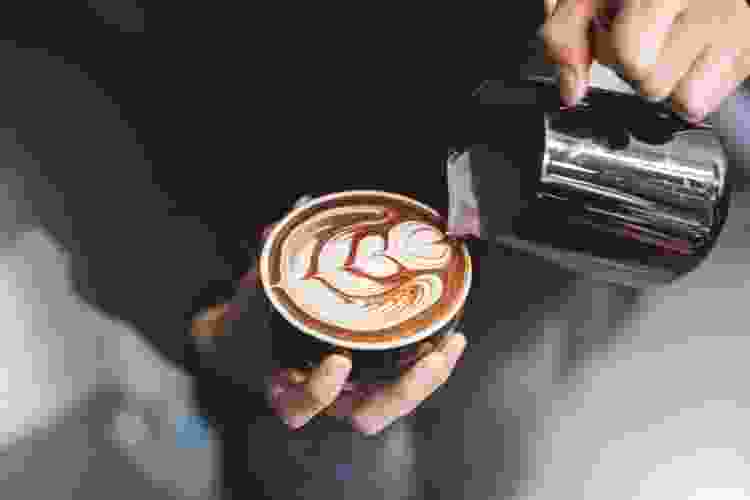 6. Finder's Seekers Mysteries
Finder's Seekers is an escape room-style game where adventure components are delivered straight to your door. In regards to stay-home date ideas, this is among the most inventive.
7. Paint Night Challenge
Fun stay-home date ideas involving paints can help you and your loved one rediscover a lost zest for art. Painting together can also help you bond in ways that reignite passion and creativity.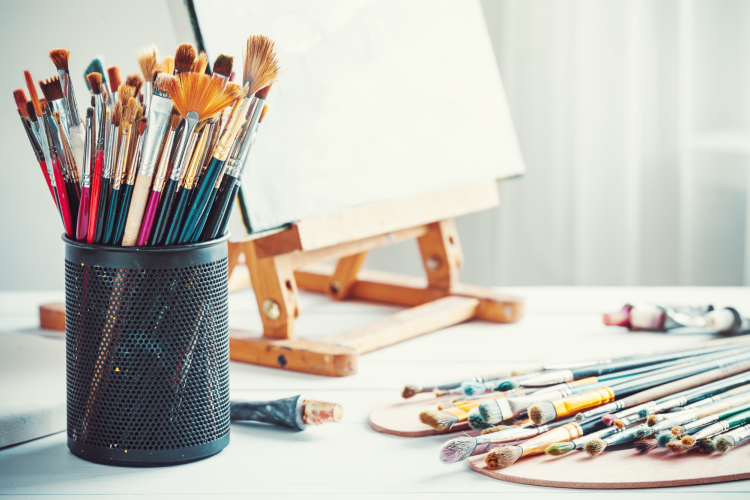 8. Indoor Camping
Rediscover your childhood by creating a camping environment indoors. Building a fort, pitching a tent or even toasting s'mores can enhance your indoor camp-out experience.
9. Learn a New Language
Learning a new language can be a rewarding, exhilarating experience for a couple. Try one of the well-known romantic languages like French, Italian or Spanish. If you have a long-distance love, learning a language together is also a great virtual date idea.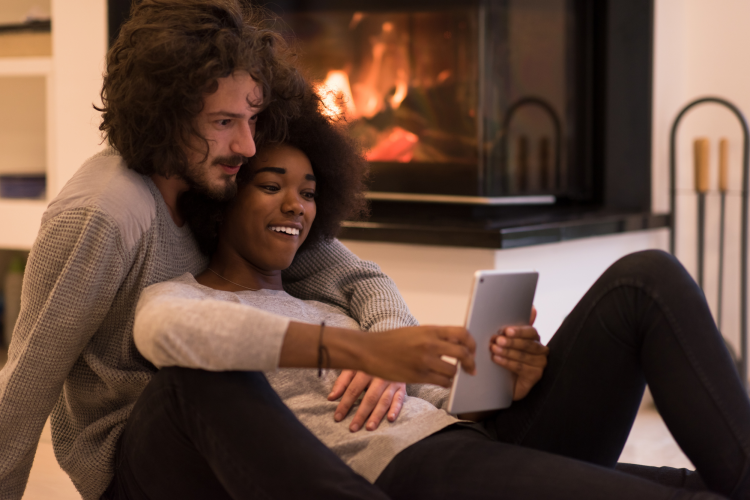 10. Dance Lessons
Among stay-home date ideas, working up a Dirty Dancing-style sweat with your sweetie via online classes is simply the best!
Book an Online Cooking Class Now
Ready to perfect your homemade pasta, paella or pad thai? Join a world-class chef from the comfort of your kitchen.
Foodie Stay-Home Date Ideas
11. Indoor Picnic
A cheese plate that includes wine and fruit or chocolate-dipped cherries can be among the many cute stay-home date ideas to accent your free time together. Set out a few of your favorite bites for a fun picnic date idea any time of year.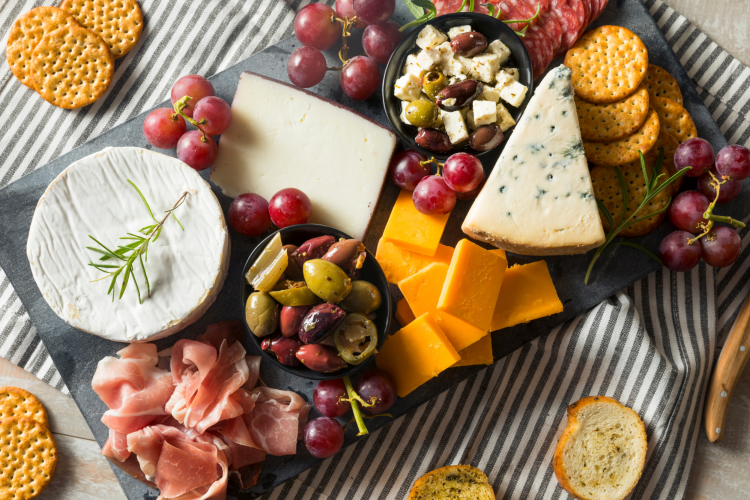 12. Food Delivery or Carryout
While this option runs the risk of feeling mundane, you can spice up your foodie stay-home date ideas with a bit of creativity. For instance, create a Greek theme by eating Mediterranean food while wearing togas. With apps like Doordash, tasty meal delivery has never been easier. (How does Doordash work? Don't worry: It's very simple!)
13. Fondue
Among the numerous stay-home date ideas for foodie couples, this one is perhaps the yummiest. With fondue, the sky's the limit: cheese, chocolate, shrimp? Yes, please! Add one of the best fondue pots to your kitchen collection, and get cooking.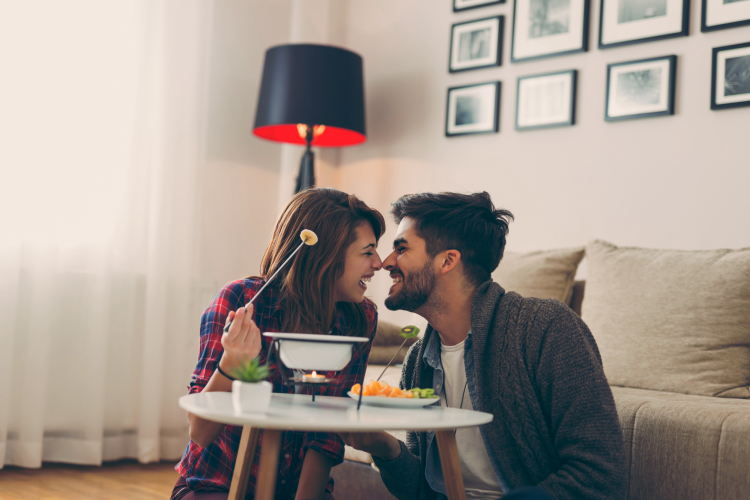 14. Finger Food and Board Games
Yahtzee, Monopoly and Connect Four, anyone? Indulge in a bit of nostalgia as you enjoy several finger food and favorite appetizers.
15. Gourmet Dinner Night
Cooking a fancy dinner can create the kind of memories that last a lifetime. Choose a gourmet dish you've always wanted to try and learn how to make it together.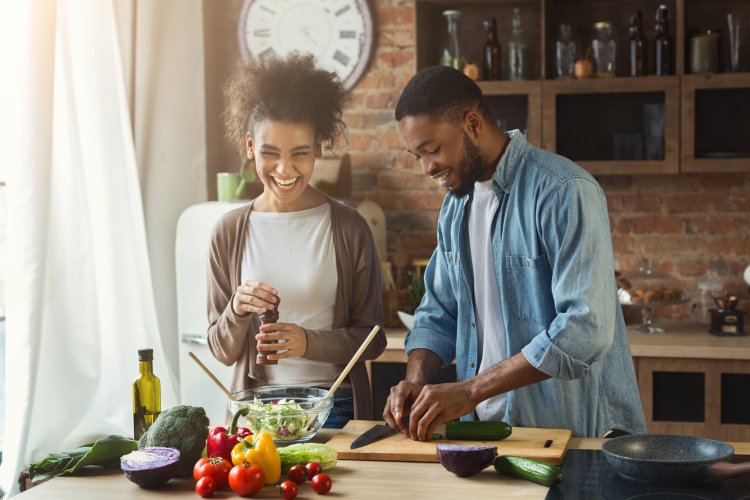 16. Food by Country
Explore Mediterranean, Latin or French-based dishes for a country-themed dinner. You just might discover your new favorite flavors!
17. Bake From Scratch
Express yourselves and have a great time creating delectable desserts together.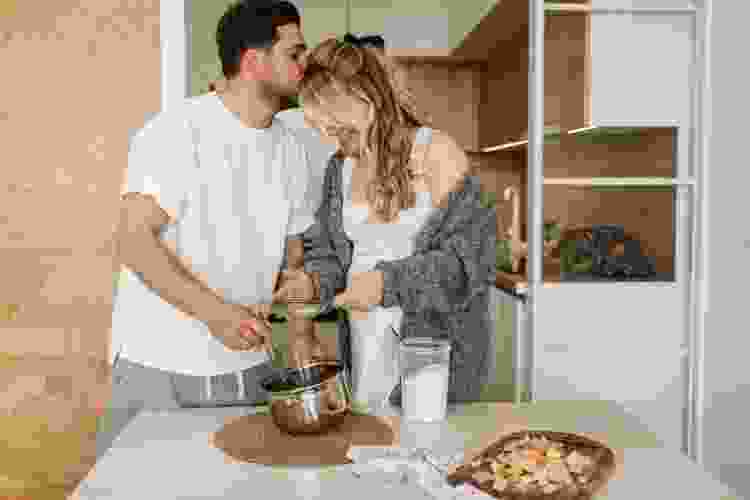 18. Food by States
Southern fried chicken with a twist? Seattle-based entrée with a personalized touch? Any of these stay-home date ideas can create an exciting food-based atmosphere to share.
19. Holiday Food Making
Whip up something sweet before an upcoming holiday celebration! Pick out a few themed recipes, then have fun decorating them together.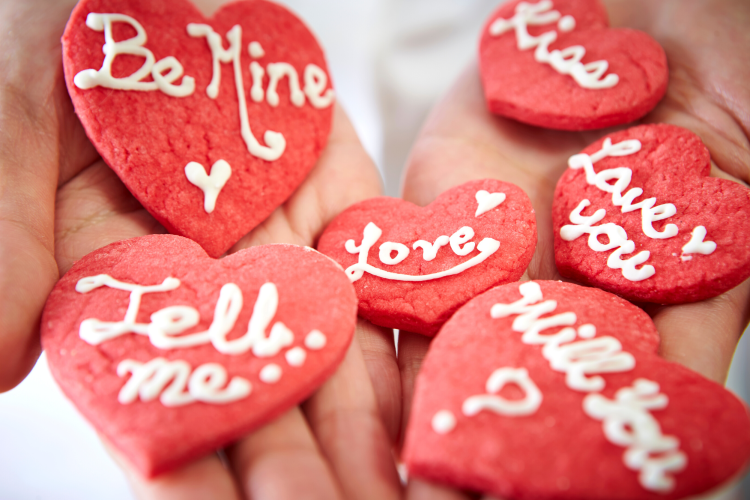 20. Sensual Foods
Crack open an oyster or serve up a platter of chocolate-covered, well, anything! Feeding one another could undoubtedly ramp up the sexy and bring the two of you closer together.
Romantic Stay-Home Date Ideas
21. Classic Love Songs
Pulling out the vinyl, a mixed tape or simply perusing YouTube can assist in building a love song playlist to last all night long.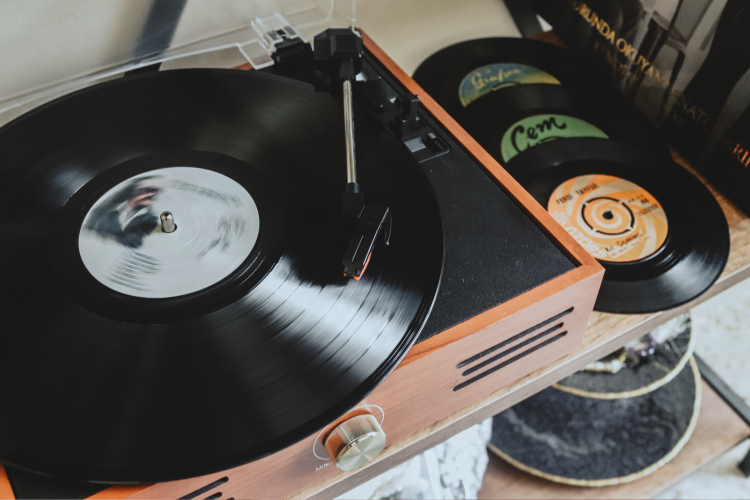 22. Tape Love Professions
Use your cell phones and record cute messages to play later when you need a romantic boost. Just be careful not to accidentally upload said video on Instagram!
23. Romantic Couples' Games
While some stay-home date ideas use classic games as an impetus for romance, others are made specifically for couples. A quick online search will uncover romantic couples' games made just for you and your partner.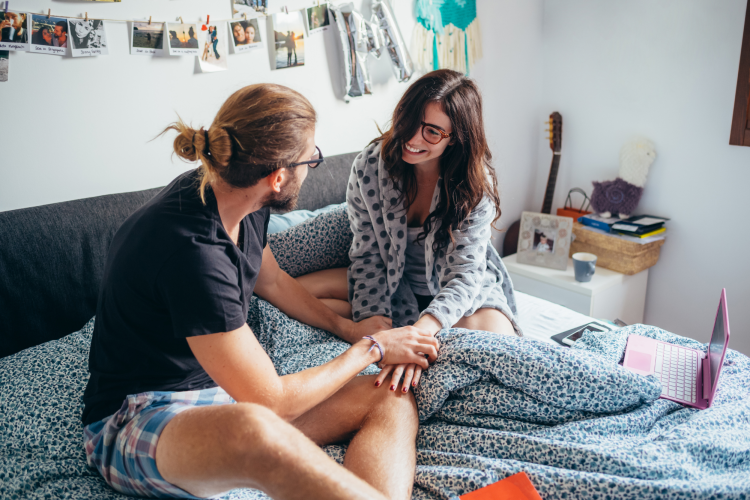 24. Sexy Trivia
Stay-home date ideas steeped in old-fashioned games like Trivial Pursuit or Would You Rather can take a romantic turn. For example, asking your sweetheart if they would rather kiss or undress you may lead to some fascinating confessions.
Join an Online Mixology Class
Craft cocktails. Palate-pleasing food pairings. Master mixologists. Skip the crowded bar scene and host your own virtual happy hour.
25. Candlelight and Roses
When it comes to classic stay-home date ideas, who can resist the ambiance of soft lighting and fragrant flowers?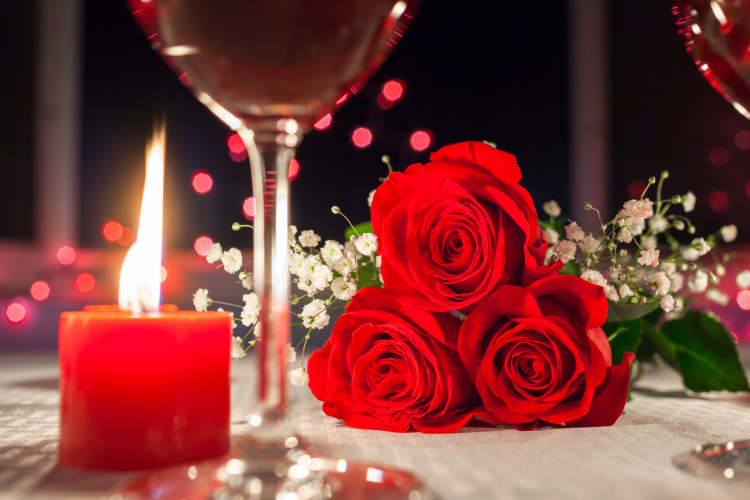 26. Patio Stargazing
Cuddle up with your sweetie on the veranda and take in the wonders of the night.
27. Sunrise Sunset
If stay-home date ideas involving stargazing go well, you may find yourself wrapped in each other's arms at sunrise. Likewise, toast the setting sun at the beginning chill of the evening with a nice glass of wine.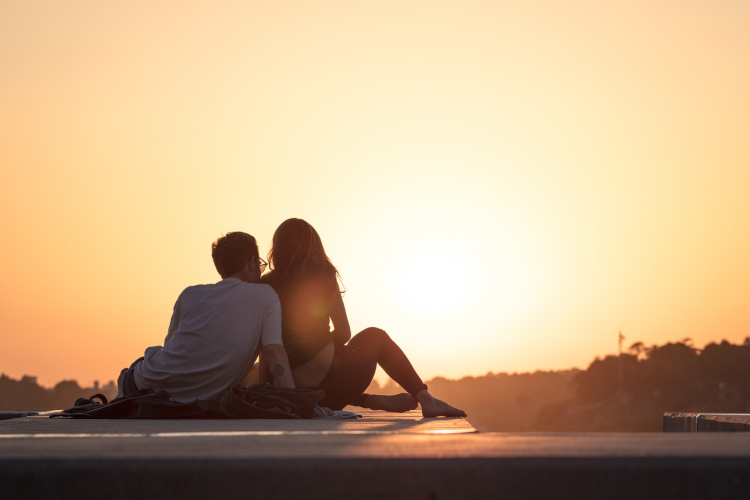 28. Peruse Comedy Skits
Laughter can be incredibly sexy! There are a host of laugh-out-loud videos to be found on YouTube and similar video hosting platforms.
29. Dual Spa Treatments
Stay-home date night ideas like this one may require dialing up a nearby masseuse but the expenditure could pay off well in the end.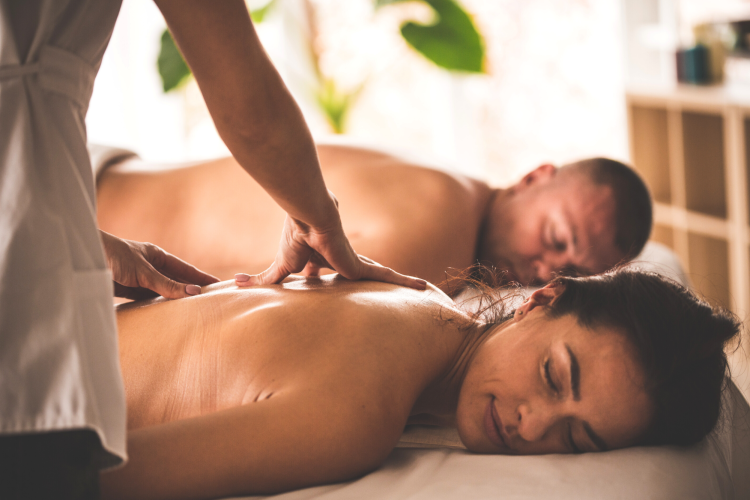 30. Read Classic Love Poems
If Lord Byron gives your loved one heart flutters, this suggestion will be right up your alley. You can also write your poems and read them to each other via candlelight.
31. Netflix and Chill
One way to add spark to this expected date night scenario is guessing specific plot outcomes of popular streaming shows. The winner may ask their partner to do something sensual, like offer a nice shoulder rub or passionate kiss as a reward.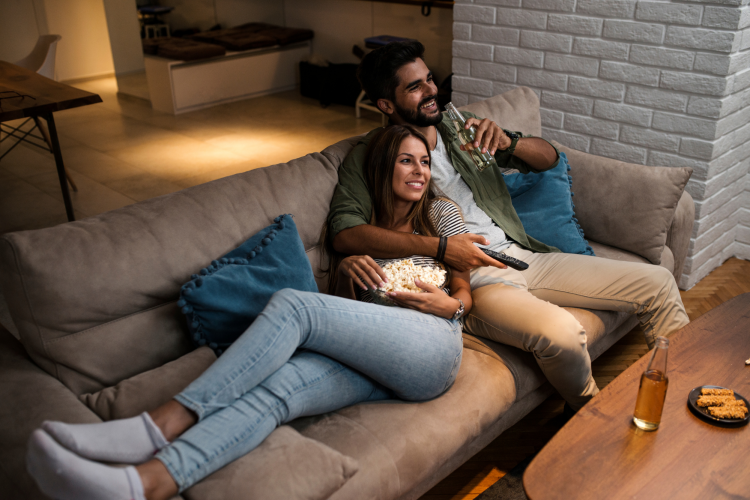 Cute Stay-Home Date Ideas
32. Binge Watch a Popular Show
These kinds of fun stay-home date ideas provide closeness and excitement. Add spice via the previous guess-the-plot and reward challenge.
33. Lo-Fi and Meditate
Lo-fi music is the perfect backdrop for a relaxing evening of couples' yoga or meditation.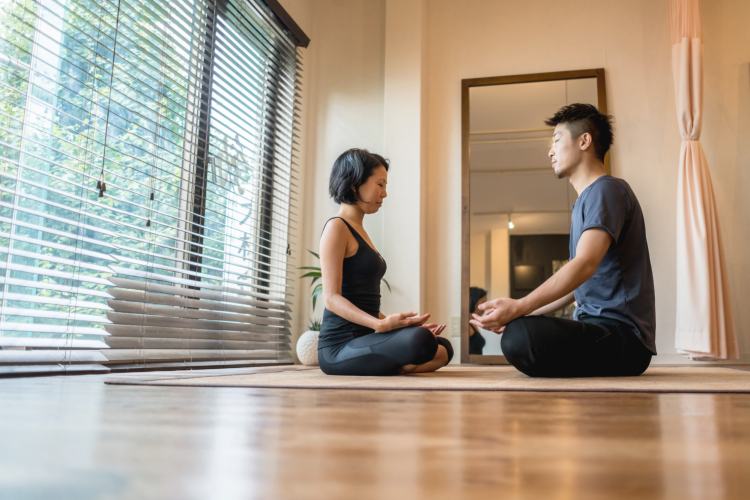 34. Gamer Night
Adore video games? Stay-home date night ideas involving games like Fortnite or Call of Duty may be what you need to unwind and enjoy quality time with one another.
35. Plant Flowers
Looking for a fun thing for couples to do while enjoying the outdoors? Planting romantic flowers can be an everlasting symbol of undying affection and devotion.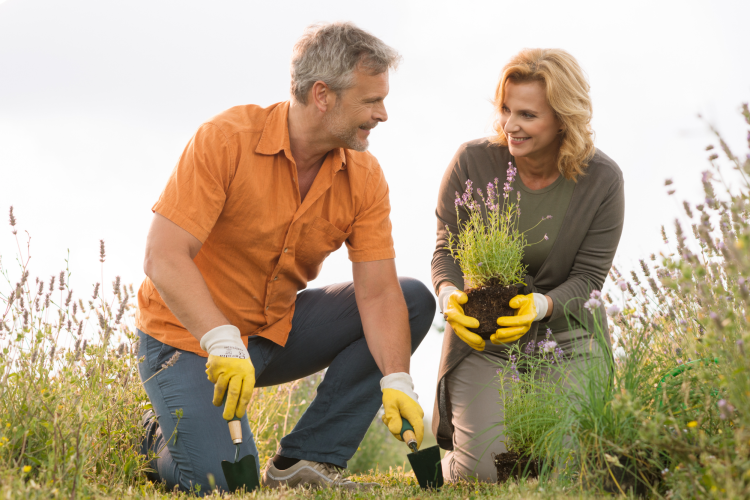 36. Figure Modeling
"Draw me like one of your French girls…" could be the evening coo as you both suit up (or down) for an evening of artful sketching and modeling.
Book Your Virtual Wine Tasting
Bring the winery home with an unforgettable live virtual wine tasting. Your personal sommelier is standing by.
37. Start an Herb Garden
Herb gardens require little space and can be started on window sills, patios or rooftops. Fill it with fragrant varieties and plan some recipes together to reignite mutual enchantment.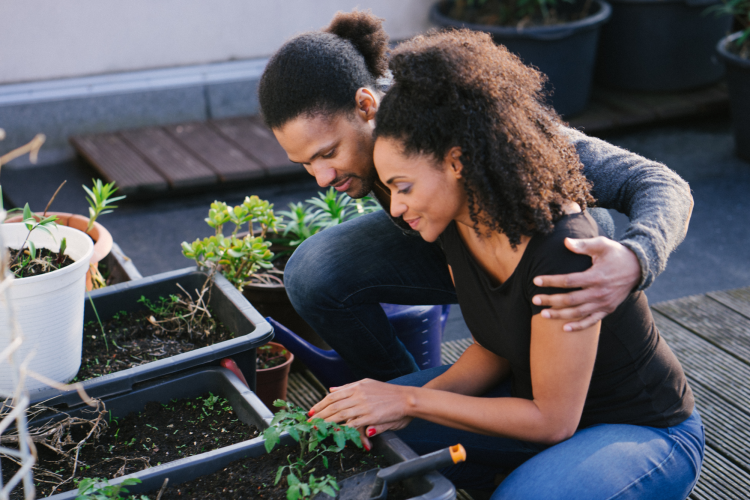 38. Play Dress Up
Playful and cute stay-home date ideas, like dressing up in one another's clothing, may result in spontaneous laughter and sexy hijinks!
39. Living Room Karaoke
Can't sing a note? It doesn't matter; you can share laughter and companionship while crooning to your favorite tunes!
40. Plan an Exotic Vacation
Stay-home date ideas can lead to discussions about traveling abroad. Whether it is just a fantasy or comes to actual fruition, the topic is bound to inspire passion.
41. Open Journal
As with the video messages, writing down and sharing your thoughts can inspire communication and renew appreciation for one another.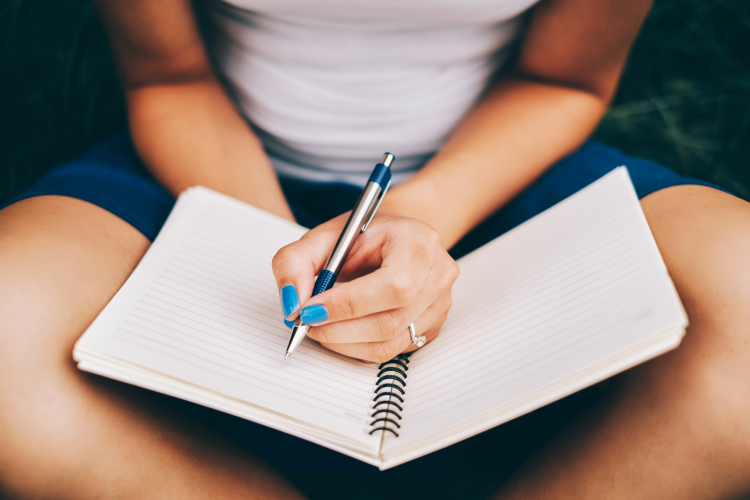 Join 200,000+ Culinary Enthusiasts
Exclusive deals, recipes, cookbooks, and our best tips for home cooks — free and straight to your inbox. PLUS: 500 Rewards Points.
Preferences vary from couple to couple, but the ultimate goal is to keep the bonds between you strong. By utilizing many of the stay-home date ideas for couples, your love can remain alive for many years to come.
For even more fun stay-home date ideas, check out other experiences happening on Cozymeal.