51 Wonderful Winter Date Ideas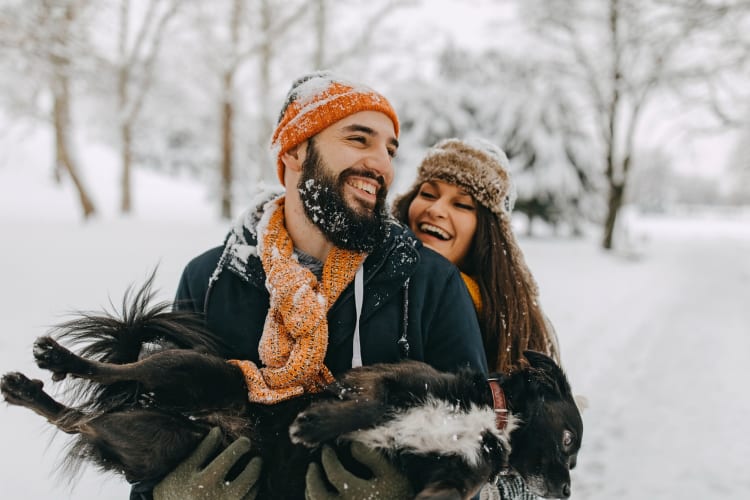 There's so much to consider when it comes to planning exciting winter date ideas. A winter chill is a perfect excuse to plan imaginative and fun indoor winter date ideas that keep things cozy and romantic.
Are you up for an excursion through the snowy outdoors? Plan a carriage ride through the park and take in the crystalline wonderland or have a snowman-building contest that will bring out the kid in you both. Would you rather stick close to home when thinking up winter date ideas? Dress up to the nines and throw a gala for two or set up a hot chocolate bar that warms you through and through.
Whether you're looking for a calm evening at home or a thrilling trip into the heart of snow country, have we got a list of winter date ideas for you!
Jump to Section
Book a World-Class Private Chef Now
Five-star fine dining from the comfort of home. Find your favorite private chef experience starting at $59/person.
Foodie Winter Date Ideas
1. Take Some Cooking Classes
Winter is a perfect time for whipping up some new dishes! Premium chefs offer gourmet cooking classes in Houston, cooking classes in Los Angeles, cooking classes in Perth and in towns and cities all around the globe. You can browse all cooking classes near you to find your favorite. And if you prefer learning from home, there are online cooking classes that make delicious winter dates, too.
2. Book a Private Chef
Bring the restaurant to your own home kitchen with a private chef experience. With private chefs in San Francisco, private chefs in Austin, private chefs in Auckland and beyond, you're sure to find one in your town that warms your heart. You and your special someone won't have to lift a finger; everything from the grocery shopping to the cooking to the kitchen cleanup is accounted for. Check into the private chefs near you for a host of exciting winter date ideas for at-home dining!
3. Have a Virtual Beverage Experience
Spend an evening tasting exciting beverages without venturing out into the cold. Explore an extensive list of online mixology classes and virtual wine tastings, each led by some of the best drink specialists in the business. It's a pub-café-winery experience you can have at home!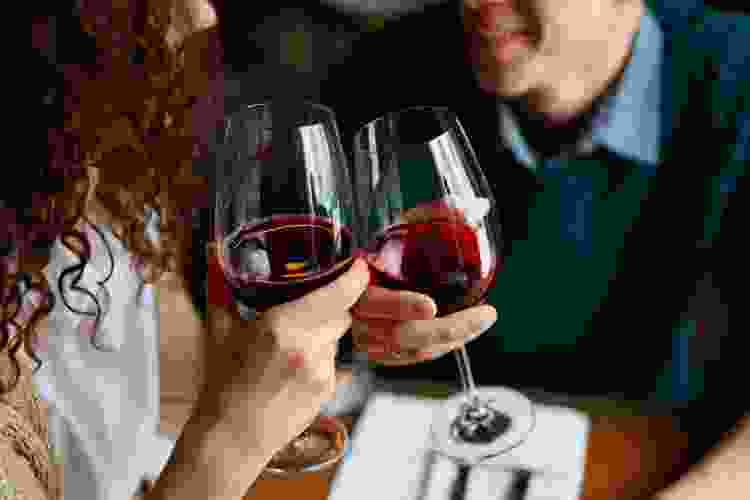 4. Open a Winter Bar
For a fun evening in, plan your own at-home winter-themed cocktail bar. Serve seasonal drinks, use ice made in decorative winter shapes like fun snowmen and gingerbread folk, and whip up savory and sweet winter appetizers to serve.
5. Take a Chocolate Factory Tour
If there's a chocolatier in your area, book a tour to see how the sweet stuff is made. This winter date idea is likely to come with delicious samples during your visit…but be prepared to buy extras!
6. Bake Some Holiday Cookies
Warm up the kitchen with a holiday cookie-baking session. Create your favorite recipes for each other, choose some new treats to bake together or challenge each other to select a random recipe from a grab bag. Sweet fun no matter how you slice it!
Book an Online Cooking Class Now
Ready to perfect your homemade pasta, paella or pad thai? Join a world-class chef from the comfort of your kitchen.
7. Play Restaurant Roulette
Mix up your dinner date options! Throw the names of six never-before-tried restaurants in a glass and draw one out at random. Then, make reservations or head out to grab a table. Keep the other names handy to try for other winter dates.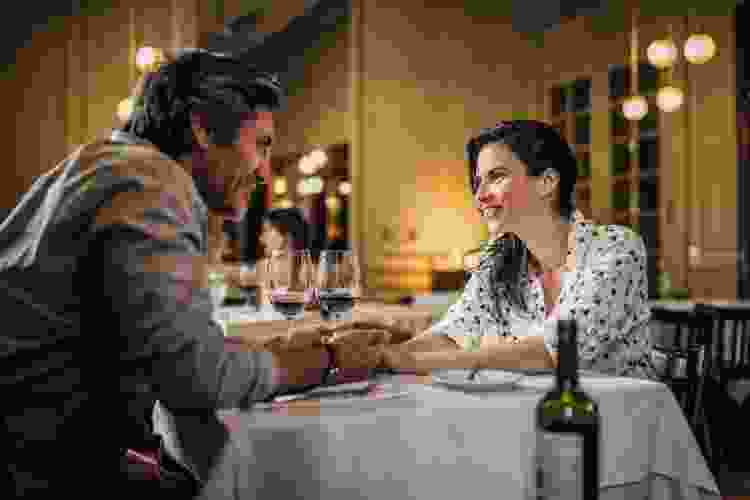 8. Dress Up for a Home Dinner
Even if you're ordering in, prepare to wear your date-night best and turn your dining room into a gourmet restaurant. Serve your selections on your best dining ware to make this upscale winter date idea extra elegant.
9. Plan a Cold Weather Tiki Night
Set up a tropical-themed tiki bar and buffet in your kitchen or dining room. Wear tropical shirts, grass skirts and leis, and serve authentic Hawai'ian or Polynesian dishes and drinks. And, of course, have a ukulele playlist handy for mood music!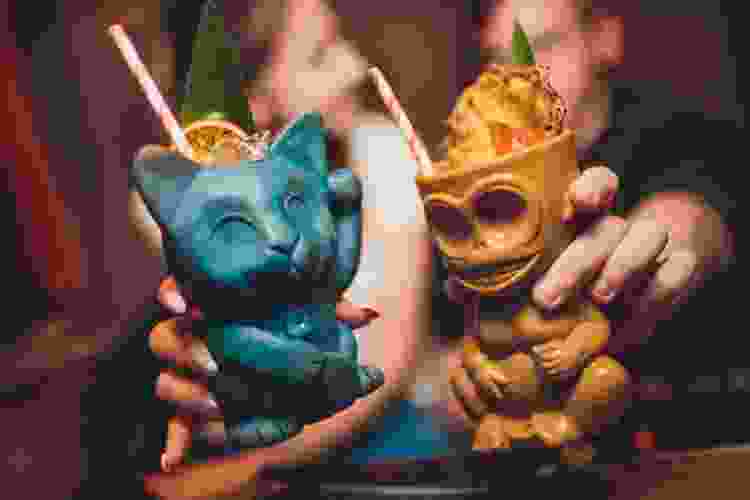 10. Cook a Candlelight Home Dinner
Dim the lights and add some glowing romance to your at-home dinner. Prepare a special meal and set the table with pine boughs, cones and winter florals to create extra atmosphere in this heartwarming winter date idea.
11. Enjoy Fondue for Deux
Try this cozy dinner specialty for a fun winter date idea! Slice up prime meats, gourmet breads and vegetables and dip them in melted cheese, chocolate and rich sauce. You can grab the Cuisinart 13-Pc Fondue Set to use again and again.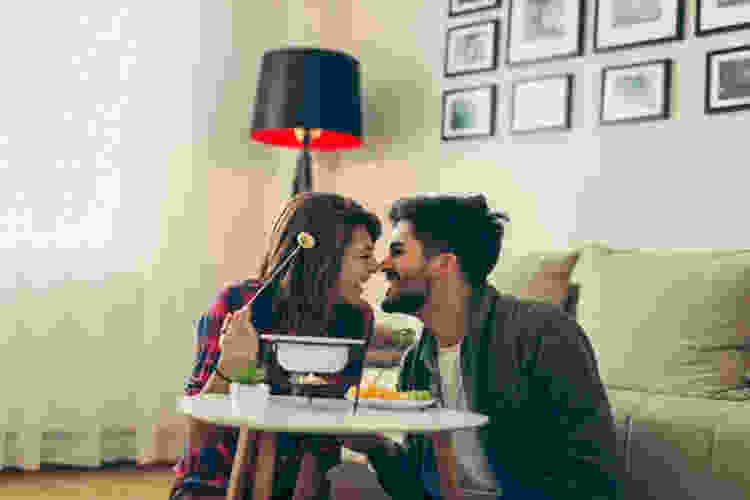 12. Sip Some Cider
Experiment with different versions of fruit ciders using apple and berry juices, mulling spices and your favorite wine or spirits. You'll find some new flavors to savor while stirring up some mixology fun.
Cute Winter Dates
13. Do Some Holiday Shopping
A winter date idea that's both fun and practical! Plan a date to tackle shopping work for both you and your date. Head for the mall or your favorite department store, browse together and start crossing off those must-haves on your holiday wish lists.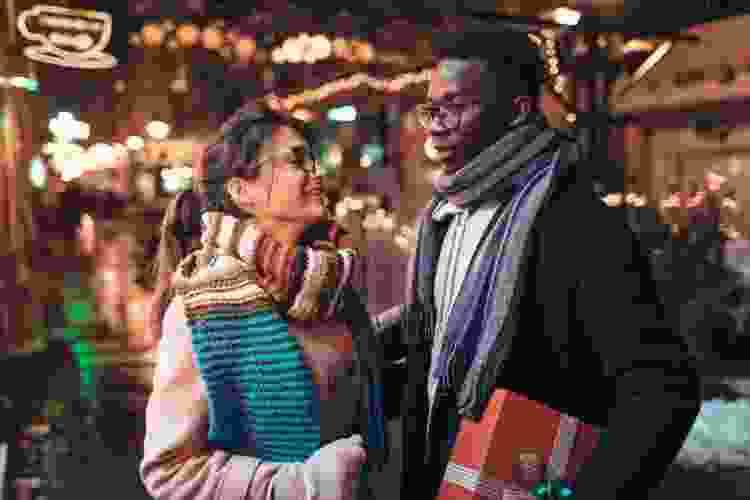 14. See a Little Theater
Winter seems to make theater trips even more magical. Choose a special show you've been hoping to see and plan for a nice dinner before or dessert and drinks afterward to take advantage of the extra cheer.
Book a Virtual Wine Tasting Now
Bring the winery home with an unforgettable live virtual wine tasting. Your personal sommelier is standing by.
15. Prepare a Home Spa Night
Spa nights at home make excellent winter date ideas! Treat each other to massages, foot rubs, hot stone treatments and more. Buy a special set of massage bars, masks, robes and other spa goodies just for the occasion.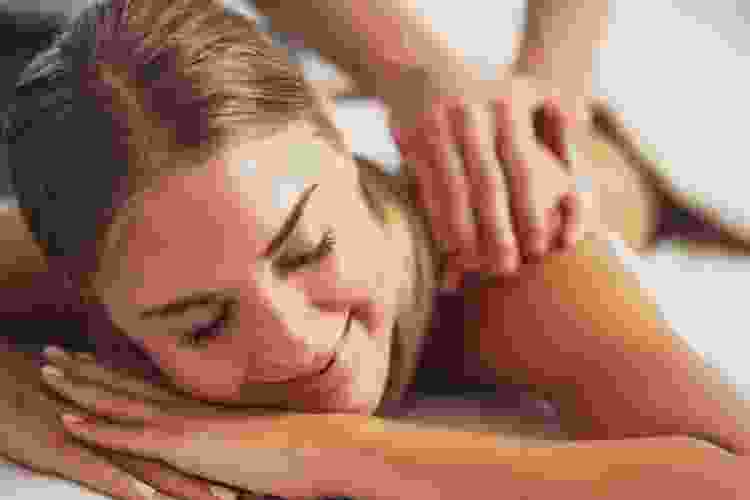 16. Throw Together a Hot Chocolate Bar
Cocoa isn't just for kids anymore. For this soothing winter date idea, stock your counter or home bar with cocoas, syrups, toppings and add-ins. Then, surprise each other by creating your own custom cocoa cocktail concoctions to share. Don't forget the peppermint Schnapps for a grown-up kick!
17. Settle in for an at-Home Fireside Cinema
Cue up your favorite holiday films for a cute winter date idea that turns a night at home into a prime feature! Don't forget snacks and beverages; you can even choose a themed menu that matches your film choices for an extra treat on this stay-home date idea.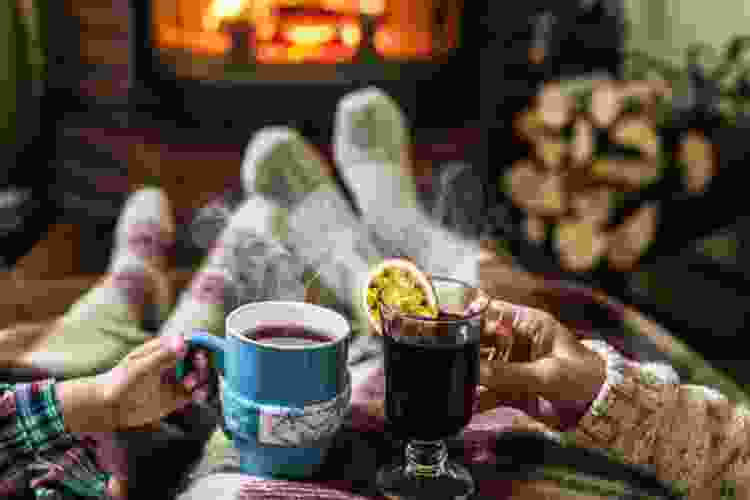 18. Have a Baking Competition
In the festive tradition of television baking contests, create an event for baking three holiday-themed treats. Set up a specialty bake, a blind bake and a showstopper bake to see who can outbake whom. Make sure you have all the necessary ingredients beforehand so this winter date idea goes off without a hitch.
19. Hold a Gift Wrapping Race
Conquer your wrapping tasks in this winter date idea by going head-to-head in a timed wrapping race. Try for packages of equal shapes and sizes to level the playing field. Whoever finishes first wears the "Best Wrapper" badge on the big day.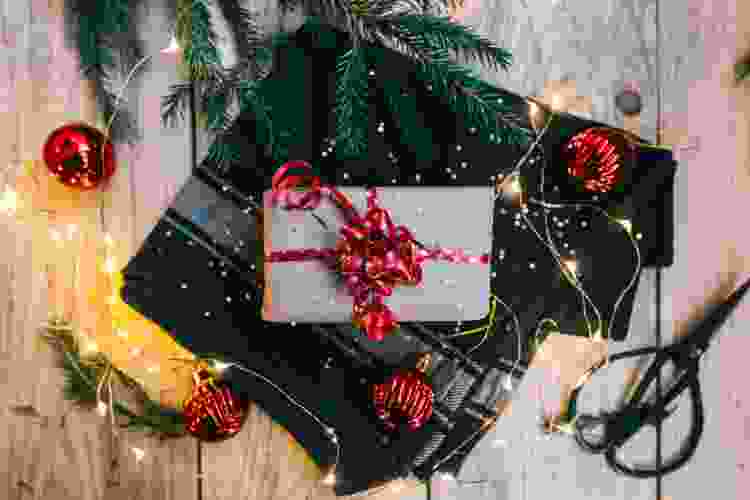 20. Throw an At-Home Gala
Throw a little glitter around your dining room with garland, tinsel and other decorations, dress up in your finest party attire and order dinner from a high-end restaurant. Then, mix and mingle in a holiday gala for just you two!
Outdoor Date Ideas for Winter
21. Do Some Ice Skating
Plan a visit to a local rink for a great first-date idea for winter. If you don't have an outdoor rink in your area, check online for indoor or practice rinks open for public use.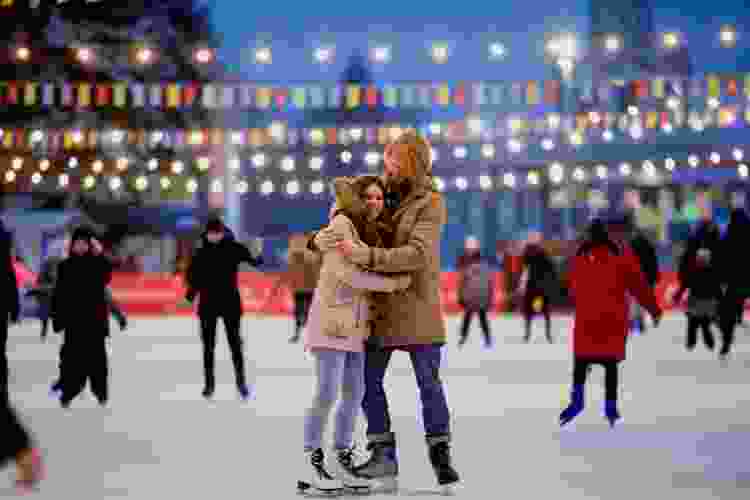 22. Take a Ski Trip
Nothing beats a ski trip for a full-fledged winter date idea. Find a lodge or inn with an exciting slope and book a snowy weekend filled with exciting runs and a great fireplace for snuggling.
Gourmet Cooking Classes Near You
Take your culinary skills to new levels with guidance from five-star chefs.
23. Go Sledding
Don't let the kids have all the fun! Grab a sled and head for the hills for an afternoon winter date idea that will remind you how exciting cold weather can be.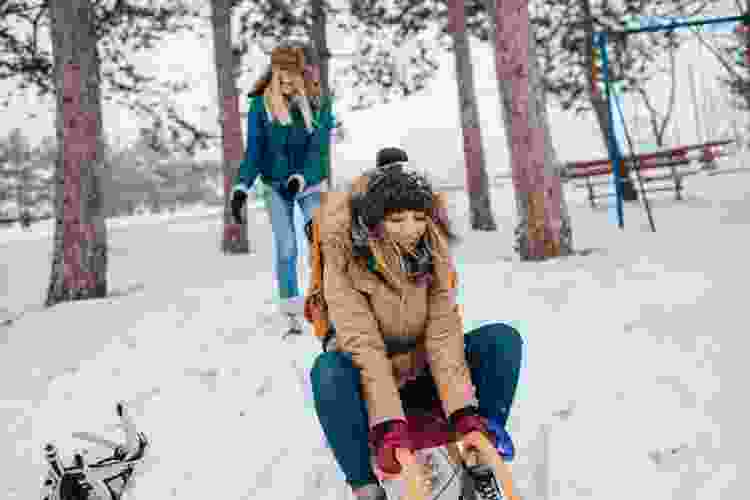 24. Schedule a Carriage Ride
A horse-drawn carriage ride through the park is a truly romantic winter date idea. Many city parks offer rides during winter months as a special treat. Check ahead and make reservations if necessary.
25. Have a Snowman Contest
If it's been a while since you built your own personal Frosty, this winter date idea will get you back in the groove. Collaborate on a single snowman, build snowmen of your own or plan an entire crew of snowfolk to fill the yard!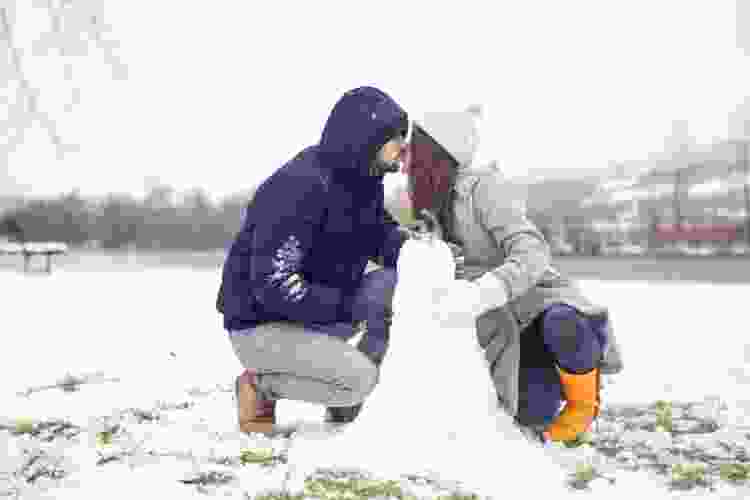 26. Do Some Snow Painting
Fill a few spray bottles with food coloring and water and spray vibrant designs onto the open white canvas of freshly fallen snow. You can create colorful love letters to each other that will warm your souls, even as the temperature drops.
27. Take a Winter Wonderland Walk
Crisp winter evenings are ideal for strolling with your sweetheart. Make this outdoor winter date idea extra special by planning a stop at a pub or bar for a mulled wine warm-up afterward. This would also make a cute second-date idea or third-date idea.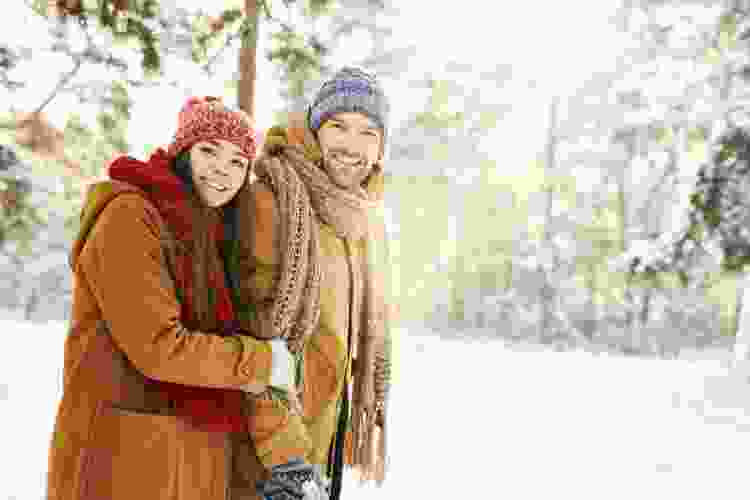 28. Plot a Winter Hike
Wander through the woods while the trees are bedecked in ice and see the world in a whole new way. Make sure to have warm beverages waiting at home for your return.
29. Head North for a Cabin Trip
Spend a weekend huddled up in a cabin tucked away in the woods. Bring provisions and take advantage of your alone time with walks, talks and fireside dinners. With a winter date idea this cozy, the spring thaw will seem a thousand years away!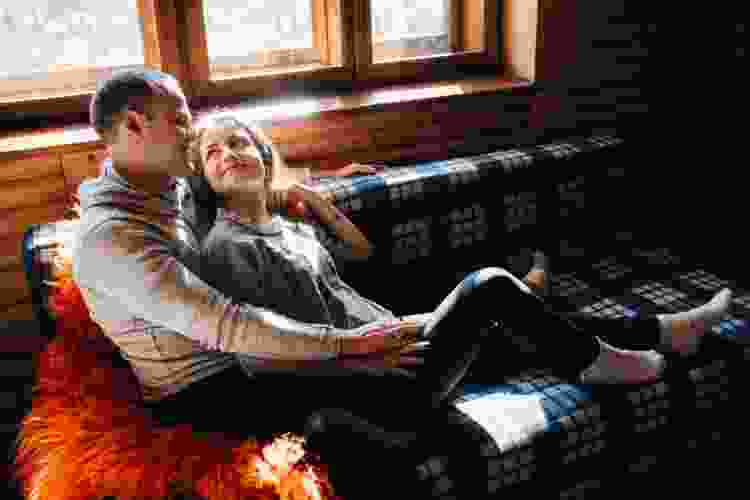 30. Cuddle Up on a Hayride
A hayride is a winter date idea that lets you see the sights out in the open. Check local farms and parks to see if reservations are necessary, fill a thermos with cider and hit the hay.
Book a World-Class Private Chef Now
Five-star fine dining from the comfort of home. Find your favorite private chef experience starting at $59/person.
31. Create a North Pole Obstacle Course
Don't let the snow settle on your winter romance fun! Pack snow in blocks, bars and hills and create an obstacle course for one another to complete. Be creative with your snow ninja warrior stations!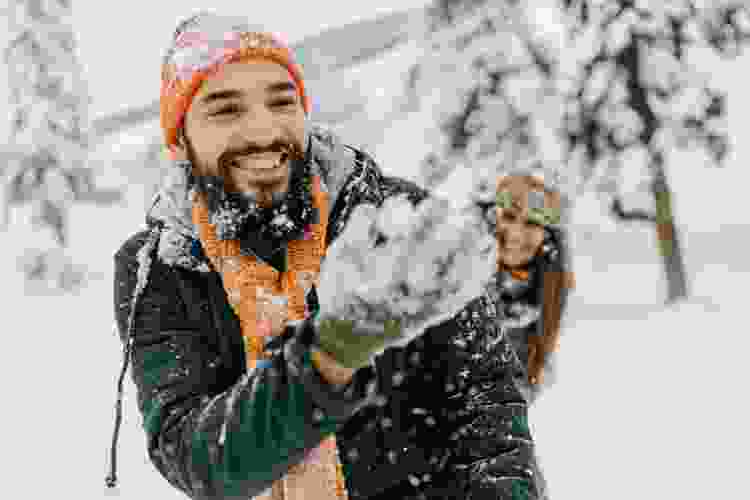 Free Winter Date Ideas
32. Stroll a Holiday Market
Take advantage of pop-up markets filled with holiday treats and trinkets! You can walk, talk and window shop without spending a cent. This is a great get-to-know-you first date idea for winter.
33. Take a Holiday Light Adventure
Pack into the car for a free winter date night idea that's sure to dazzle! Check for maps in your local newspapers to make sure you hit all the best displays in your area.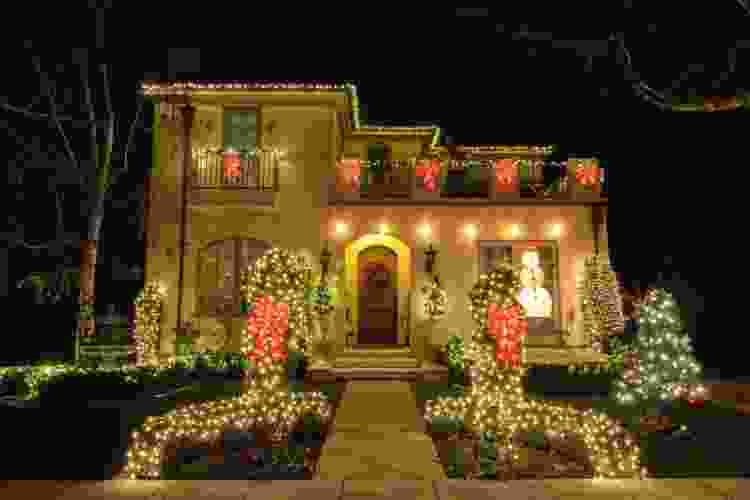 34. Enjoy Grown-Up Storytime
Settle in for a favorite story or novel that you read aloud while sharing a bottle of wine. Take turns reading chapters and throw in character voices for a special touch.
35. Perform Some Carol-oke
Load up a special holiday playlist and take turns singing them at top volume. Invite a few friends over for the holidays and turn it into a hilariously fun double date idea!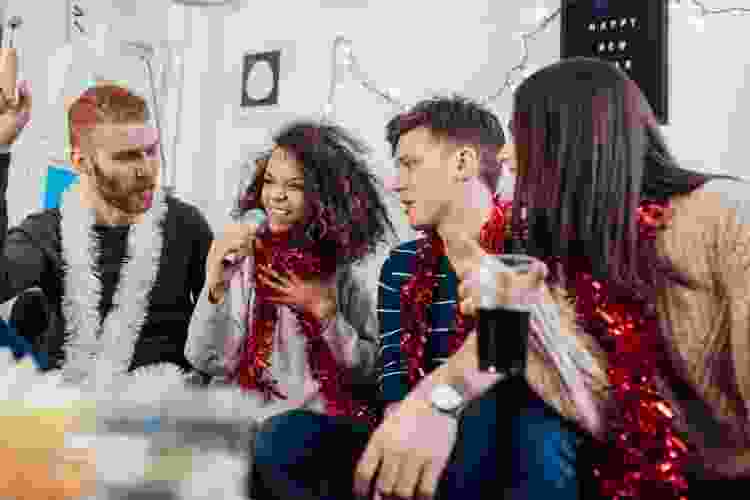 36. Do Some Skywatching
Choose a clear night to bring some blankets outside and gaze at the starry evening sky. Search for constellations you already know, find some new ones and make up some of your own together. With this winter date idea, the sky's the limit.
37. Throw a Game Night
Your winter date night ideas should definitely include game night. Grab a few of your favorite board, dice, card or video games and have some friendly competition over special drinks and snacks.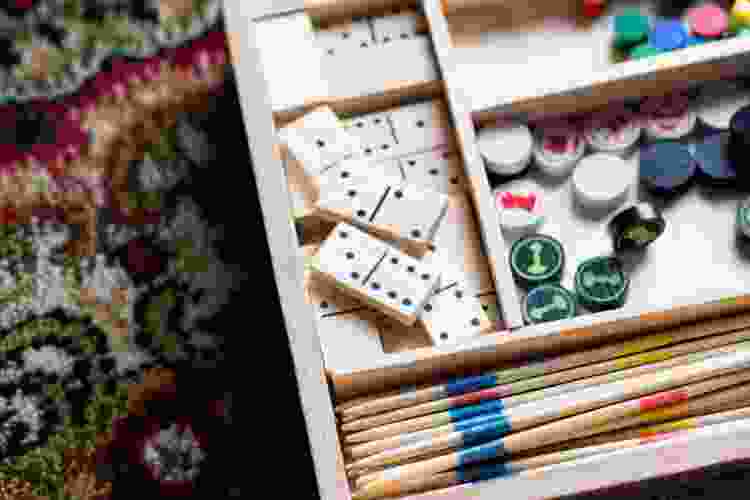 38. S'mores and Snuggle
Light up the fire pit and make the classic campfire dessert that everyone loves, s'mores! Give them a grown-up twist by adding a swipe of flavored nut butters, fancy jellies or gourmet chocolate.
39. Watch Some Holiday Specials
Check the viewing schedule, make popcorn and cider, and set aside some time to watch the holiday specials you've always loved. Some are available for streaming, which means this winter date idea can happen whenever you want it to.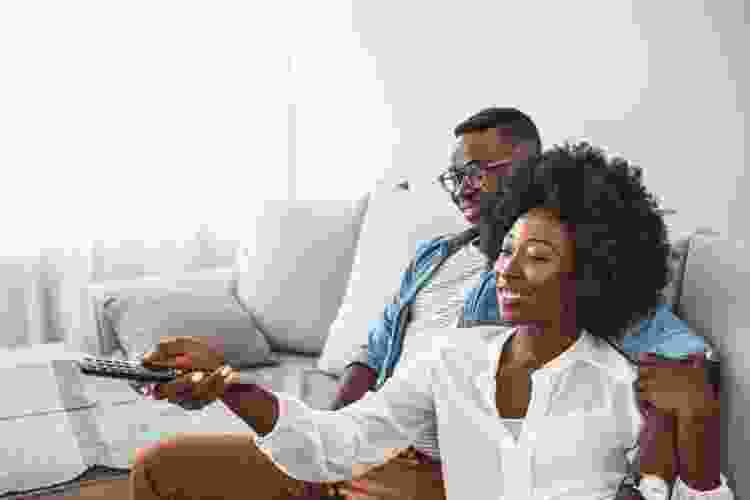 40. Camp Indoors
No need to brave the falling temperatures outside. Set up a tent in your living room or family room, string twinkle lights to serve as stars and make a romantic snack board to share in your makeshift campsite.
Book an Online Cooking Class Now
Ready to perfect your homemade pasta, paella or pad thai? Join a world-class chef from the comfort of your kitchen.
41. Do Some Candlelight Yoga
Get in a good stretch with a yoga session by candlelight. Not only is this winter date idea a sweet way to spend quality time together, it's also a great low-light way to wind down after a busy day.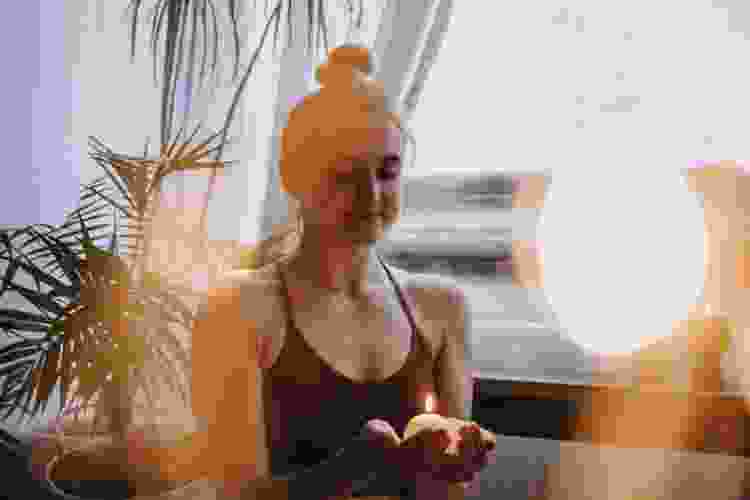 42. Make a Holiday Music Video
Find a cheerful outdoor locale, fire up your favorite holiday tune and film a silly video celebrating the spirit of the season. Bonus points for adding on-point viral dances to your production!
43. Volunteer Together
Share the holiday spirit with those who could really use it by spending an afternoon or evening donating your time at a shelter or food bank. It's a great way to make your date time even more meaningful.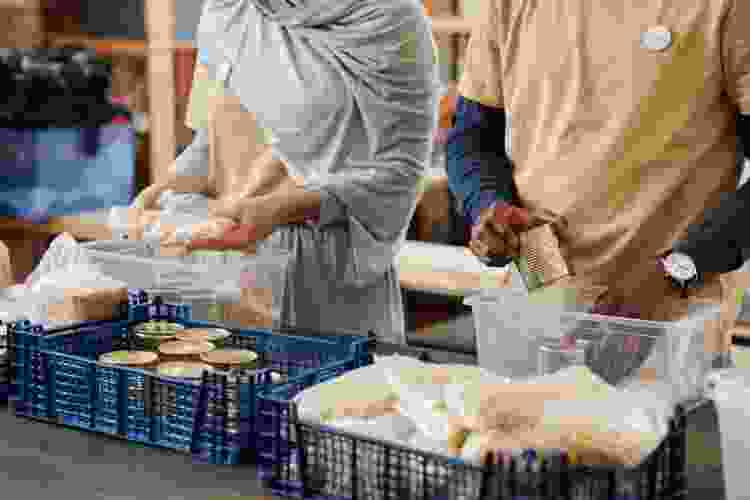 Creative Winter Date Ideas
44. Book a Paint-and-Sip Session
Paint-and-sip studios are a great winter date idea that combines art and wine in a single event. Learn to create a masterpiece while savoring a favorite bottle with your special someone.
45. Tour an Art Gallery
Find a new exhibition or explore some classics for a winter date idea that surrounds you with color, line and form. You can check into outdoor exhibits that make the most of the season, too.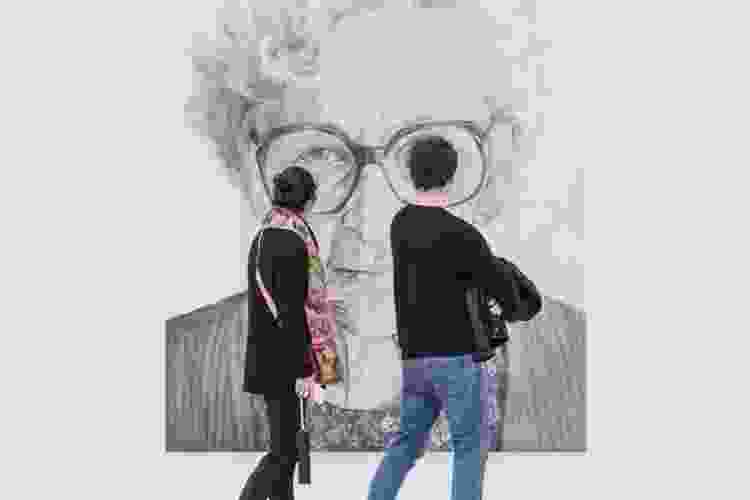 46. Plan a Holiday Card
Spend a relaxing evening creating a Christmas letter or planning a holiday photo for a cute Christmas date idea. If you've had special events this year such as engagements or upcoming weddings, be sure to make the announcement!
47. Do Some Decorating
Decorate your tree, house or yard for a fun winter date idea that gets the halls decked! Make sure there are plenty of tasty treats and cheerful holiday tunes while you hang the tinsel.
48. Make Each Other Holiday Gifts
For an extra-special winter date idea, spend some time creating custom holiday gifts for one another. Plan ahead to have supplies and resources ready on the special night. Share your progress but keep the finished product a surprise!
49. Construct Gingerbread Houses
Create your own neighborhood out of gingerbread with a winter date idea that will test your creativity. Purchase assemble-yourself kits or bake your own custom gingerbread blueprint. Be sure to share photos of the finished products on your social media sites.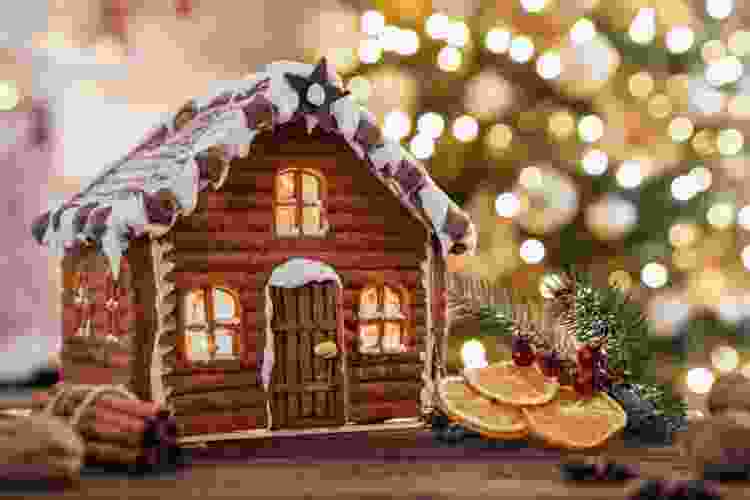 50. Become Holiday Angels
Share the warmth with a winter date idea that helps others. Head to the mall, choose an angel from the tree and spend an evening shopping for a child who'll love receiving your gifts on Christmas morning.
Book Your Virtual Wine Tasting
Bring the winery home with an unforgettable live virtual wine tasting. Your personal sommelier is standing by.
51. Play Secret Santa
Pack up some festive holiday bags with treats and goodies for folks in your neighborhood. Then, drop them on their doorstep anonymously for a fun surprise that will put you both in the spirit of giving.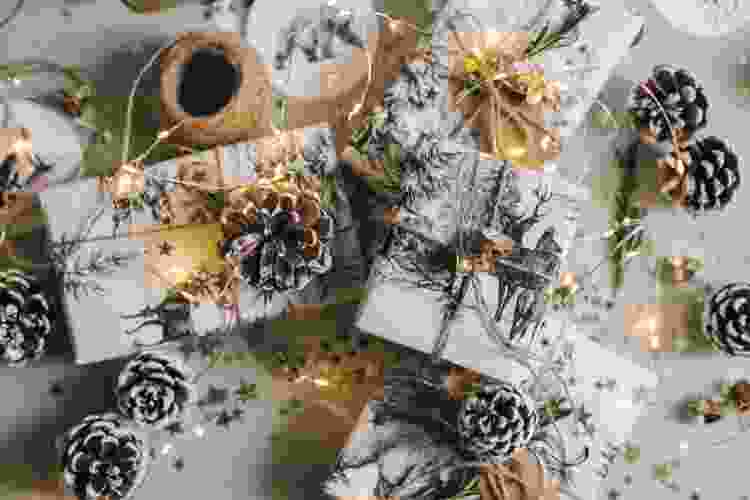 Join 200,000+ Culinary Enthusiasts
Exclusive deals, recipes, cookbooks, and our best tips for home cooks — free and straight to your inbox. PLUS: 500 Rewards Points.
Winter dates are some of the coziest occasions you can have with your special someone. There's no better time of year to hunker down, snuggle up and make magical memories. They don't have to be costly or complicated. They just need to make the most of the time you spend in each other's company.
And with so many opportunities for indoor and outdoor fun together, you're sure to make winter a season of romance to remember for years to come!
For even more fun winter date ideas, check out other experiences happening on Cozymeal.