67 Fun First Date Ideas to Break the Ice in 2023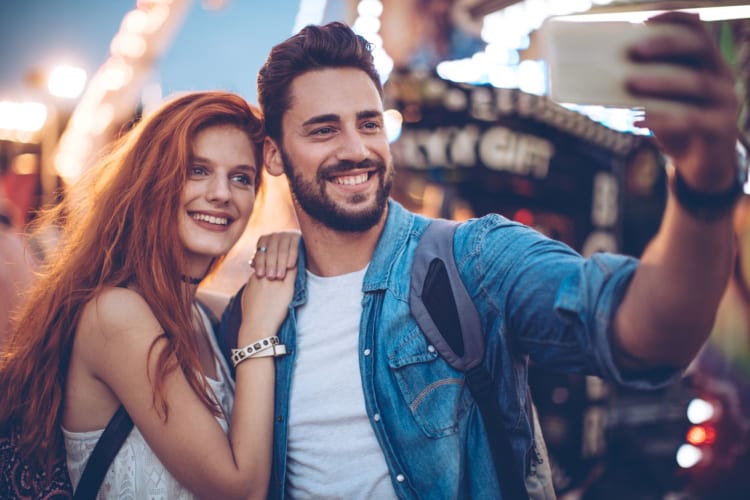 Though first date ideas are ideal get-to-know-you opportunities, they don't have to be fraught with awkwardness or anxiety. When you round up a collection of first date ideas that break the ice without leaving you cold, your chances of having a warm introduction are much more likely.
So how do you determine which ideas for first dates are awesome ice breakers that don't deserve the cold shoulder? We've done the legwork to find a slew of the best first date ideas that cover a range of interests and activities. Circle your favorites or use them as inspiration for planning things to do for a first date that will get your encounter off on the right foot!
Jump to Section
Gourmet Cooking Classes Near You
Take your culinary skills to new levels with guidance from five-star chefs.
First Date Ideas for Foodies
1. Take Cooking Classes
Start things off at a simmer with cooking classes. You can find cooking classes near you, including online cooking classes that take the kitchen fun to the internet. Big city first dates can take advantage of cooking classes in San Francisco, cooking classes in New Orleans and more.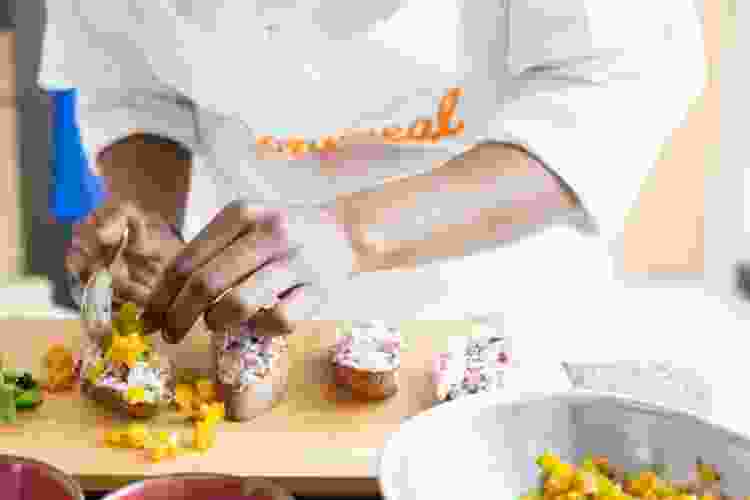 2. Try a Private Chef Dinner
Treat your new flame to an at-home private chef experience. From capital city experiences like private chefs in San Diego or private chefs in Houston to private chefs near you in cities around the world, these events feature talented local cooks preparing their greatest hits.
3. Embark on Food Tours
Step out and find the latest and greatest places for a bite with local food tours near you. You'll be led by expert guides who know how to find the best of the best. Food tours in Boston and food tours in Chicago offer excursions to top-notch eateries and other fabulous food locales.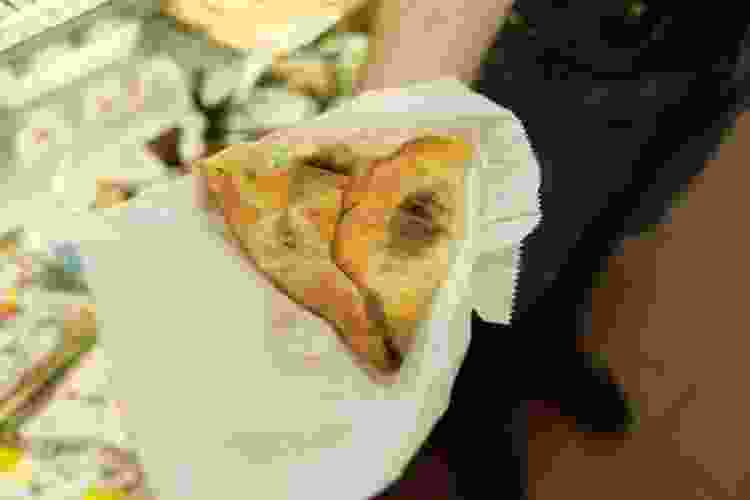 4. Savor Virtual Beverage Tastings
Virtual beverage tastings are first date ideas that offer sweet sips from wherever you choose. There are virtual wine tastings that introduce you to bottles from around the world and online mixology classes that clue you in on the latest in cocktail creativity.
5. Make Italian Gnocci
Gnocci are incredibly versatile, working with practically any sauce, and they're so fun to make! Work together on this recipe as a cooperative first date idea that ends with a delicious meal.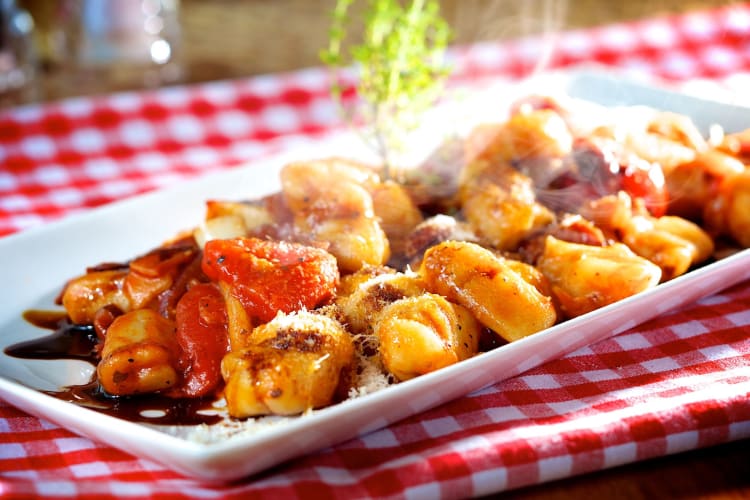 6. Go for Fast Casual
For keeping the pressure low, great first date ideas that feature fast casual dining are the best option on the menu. Choose a setting where comfort is key and familiarity allows you both to relax.
7. Try Some Food Trucks
Test out a mobile smorgasbord by finding a food truck chuck wagon train. Sample a diverse menu from a food truck event and share your dishes family-style.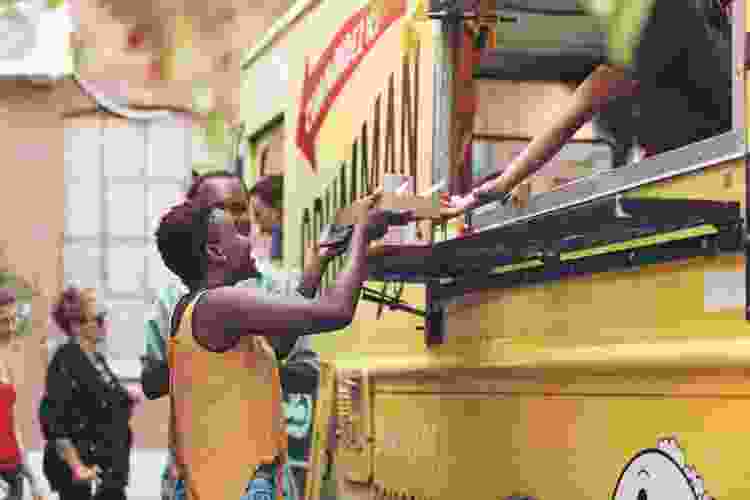 Cute First Date Ideas
8. Go Ice Skating
Snuggle up and enjoy the glide with an ice-skating session! It's an old-fashioned way to melt someone's heart.
Book a World-Class Private Chef Now
Five-star fine dining from the comfort of home. Find your favorite private chef experience starting at $59/person.
9. Shop at a Farmers Market
Stroll the aisles of fresh, locally grown produce and artisan food creations at a farmers market. A first date idea this fresh can result in a home-cooked dinner using fruits and vegetables from nearby growers.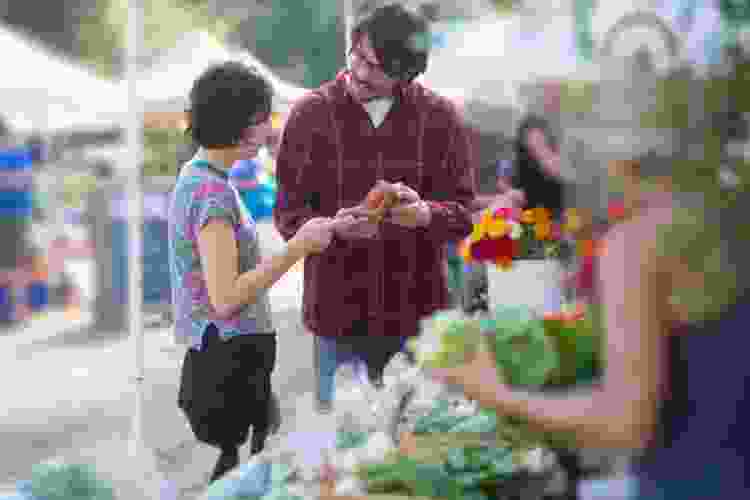 10. Try a Progressive Dinner
You can test out a progressive dinner by making reservations for appetizers, dinner and dessert at different restaurants. To add even more excitement to this first date, make a pact with your companion to order only items you've never tried before!
11. Have a Snowman Building Contest
If you're in the market for fun winter date ideas, set up a snowman contest that'll warm your hearts. Spend some wholesome hours constructing your best frozen folk and dress them in cold weather gear.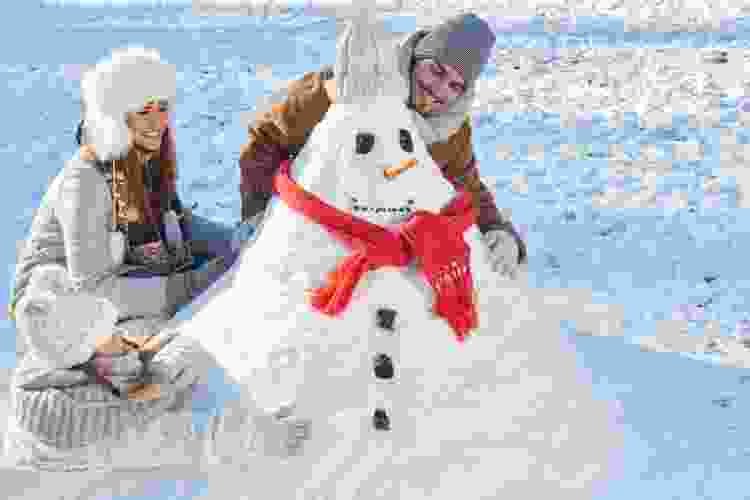 12. Do a Pub Crawl
If choosing a single bar to hang out in is too much pressure, why not turn your first date into a pub crawl instead? Select a few spots that share the street and sample your way from one end to the other.
13. Have Your Just Desserts
Sweeten the situation with a dessert-centered first date idea that lets you skip dinner in favor of the final course. Research restaurants and cafés in your area renowned for their sugar savvy, and share a few plates.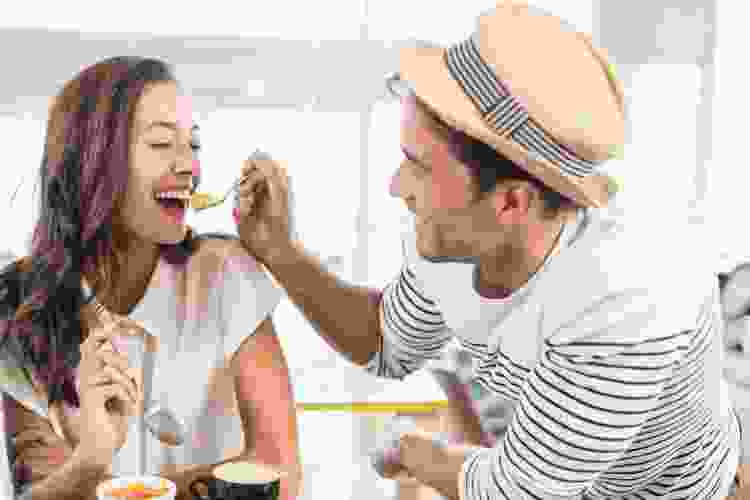 14. Chill Out With Ice Cream
Get off to a cool start with a meet-up at a gourmet ice cream shop. You can get the scoop on one another while enjoying scoops of luxury flavors for a cute first date that's welcome no matter the season.
Adventurous First Date Ideas
15. Try Kayaking
Take to the water and paddle your way around the local landscape. Rent kayaks or bring your own, and set out on lakes and other waterways for adventuresome summer date ideas that can get you thinking outside of your comfort zone.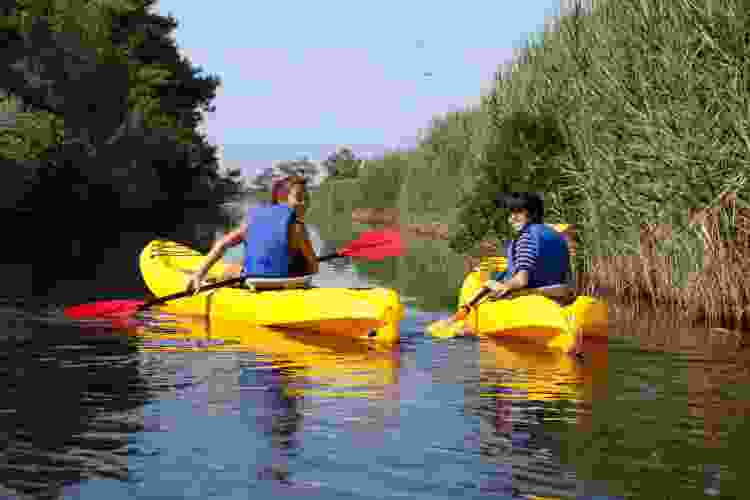 16. Take a Hike
Get off the beaten path and onto a new trail with a hike. This is a great addition to your first date idea arsenal. You'll have fresh air, fabulous views of nature and a fun opportunity to chat about whatever comes to mind.
Book a Local Food Tour Now
Explore your city's best bites, esteemed eateries and hidden gems with a top-rated tour guide.
17. Help Out Rescue Animals
For animal lovers, volunteering at a rescue shelter is a great ice-breaking first date idea. You can sign up for a few tasks that help out critters in need while exploring all the things you have in common with your first-time companion.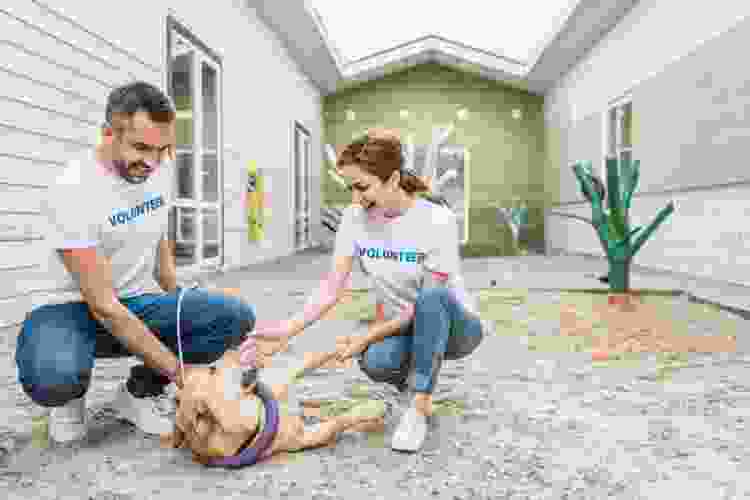 18. Take a Dinner Cruise
Schedule a sunset voyage with dinner and drinks at a harbor in your area. Some even include live music and a rundown of significant landmarks. You'll have the perfect setting for easy conversation.
19. Bike Around Town
Pedal through the city in search of new sites with an easygoing bike ride around town. Rent a couple of cycles and stop off someplace nice for a bite to eat or delicious drinks when the moment calls for it.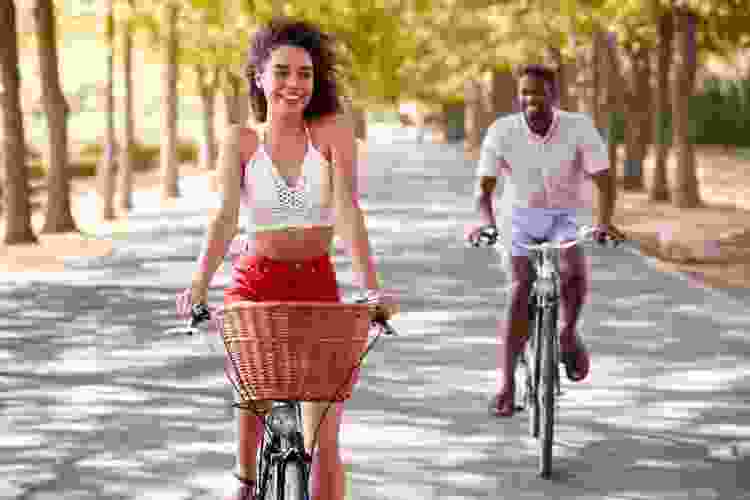 20. Try a Ghost Tour
Take a nighttime stroll through the most haunted parts of town with a ghost tour in your selection of first date ideas. These treks include an expert guide sharing the lurid history of city sites while searching for spirits!
21. Share a Workout
Get into the nitty gritty with a first date idea that takes you straight to the gym. You can spot each other and pick up workout tips, and even schedule shared time with a personal trainer as a no-nonsense first date introduction.
Creative First Date Ideas
22. Paint and Sip Together
Get creative on your first date by booking a paint and sip session at a local studio. These courses require no painting experience and include bites and beverages for a cocktail party atmosphere.
23. Hit the Bookstore
Peruse new and old titles at a local bookstore and learn each other's literary tastes. You can even map out a story-led adventure, searching for specific titles in a timed book-based scavenger hunt.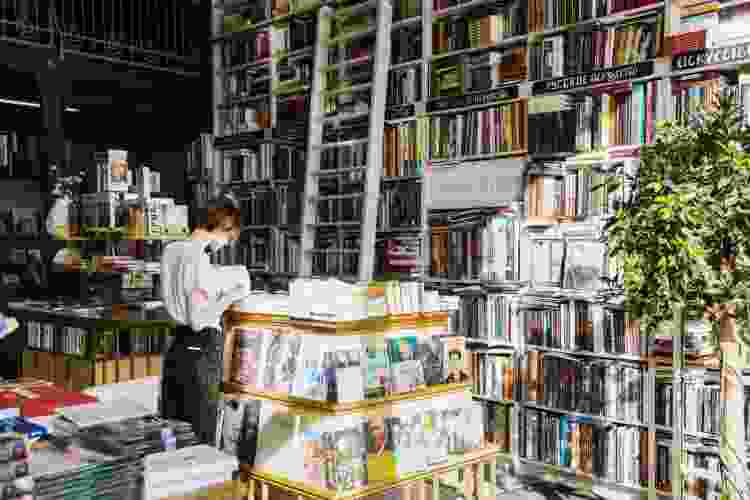 24. Tour a Winery
Explore vintages and varietals with your new someone in a first date idea where "wining" is encouraged! Wine fans can choose a nearby winery or even plan a short excursion to a vineyard to savor new and favored flavors.
25. Have a Psychic Reading
Slip over to the spiritual side for a session with a psychic. You can choose from tarot, energy readings or spiritual advice with a little help from the beyond. You might even learn whether a second date is in the cards.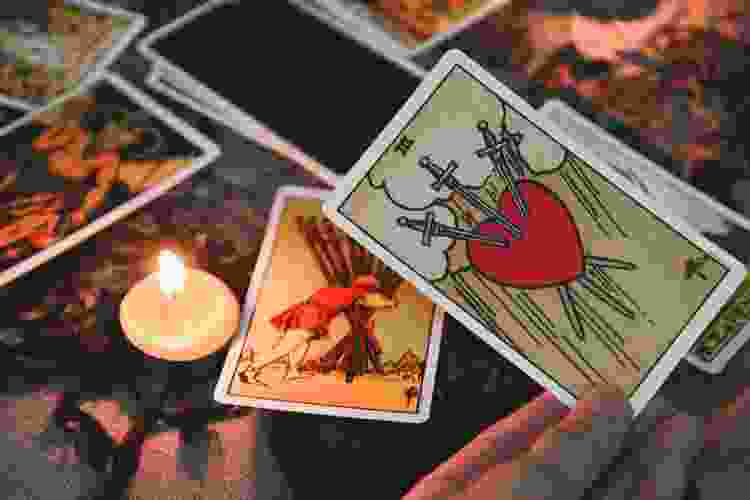 26. Take a Brewery Tour
See how the suds get made with a visit to a craft brewery. You can tour the vat room, learn about the brewing process and taste the creations to choose your favorite.
Book Your Virtual Wine Tasting
Bring the winery home with an unforgettable live virtual wine tasting. Your personal sommelier is standing by.
27. Take a Pottery Class
You don't have to recreate the scene from "Ghost" to enjoy a pottery class as a fun first date idea! You can find courses offered by local potters who'll show you how to create your own fun works of art.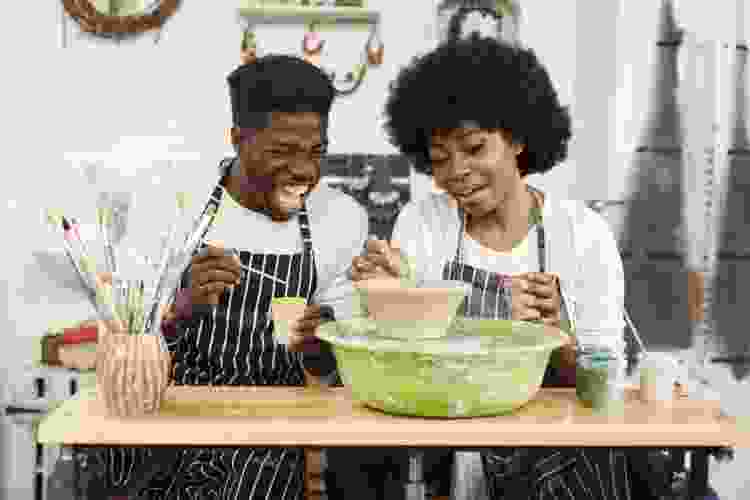 28. Try Glass Blowing
Turn up the heat with a glass blowing class and create mind-boggling art in a first date idea that really sizzles. You can collaborate on a piece while learning from expert artists who love sharing their knowledge.
29. Visit an Art Gallery
Go shopping for a piece of art or just enjoy being surrounded by imaginative works with a visit to a modern art gallery. If you have a gallery row in your area, you can spend the evening basking in the glow of glorious creativity.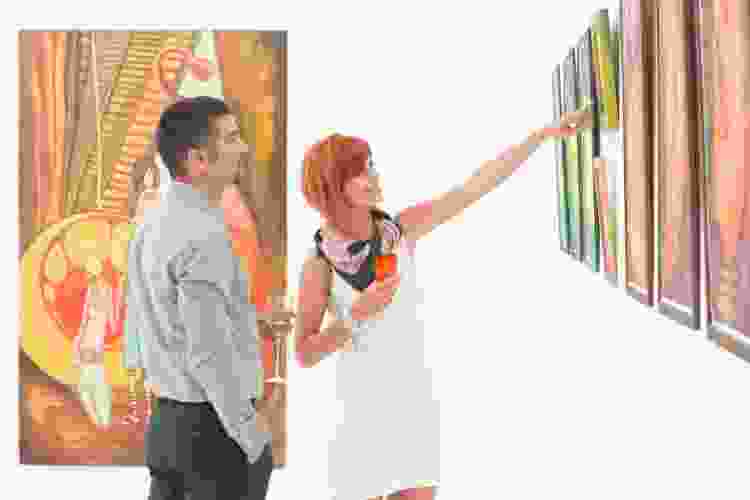 30. Try a Photo Scavenger Hunt
Take a trip downtown or to a popular nature area near you and turn your first date into a photo-based scavenger hunt. Create a list ahead of time of target images like key landmarks and well-known architecture.
Playful First Date Ideas
31. Take to the Arcade
Load up on tokens at a local arcade and aim for the high score on classic consoles and modern video game masterpieces. You and your companion can go head-to-head for some friendly first date competition.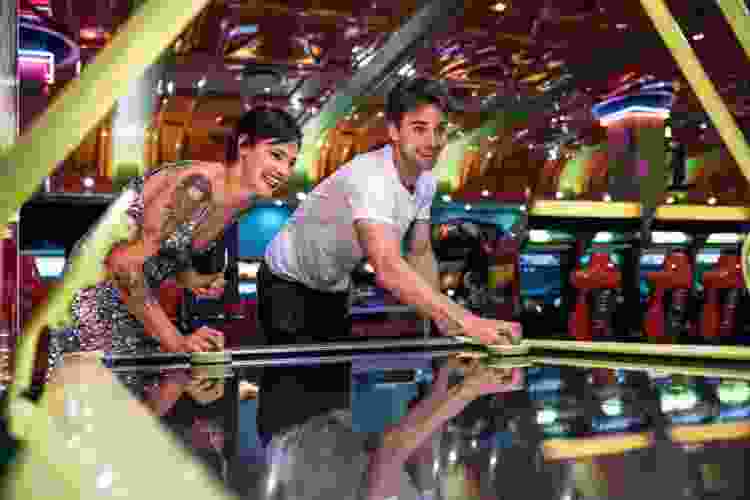 32. Get Gaming
Hook into a multiplayer video gaming station and get to know each other in the virtual world. Even light competition from a whimsical title like Mario Kart can get the communication flowing and gives you a familiar space to play in.
33. Throw Some Axes
Aim for the bullseye with a first date trip to an axe-throwing alley. A little friendly competition with drinks and dining in the mix makes a great setting for learning more about each other. It's a winning way to test the strength of your connection early on.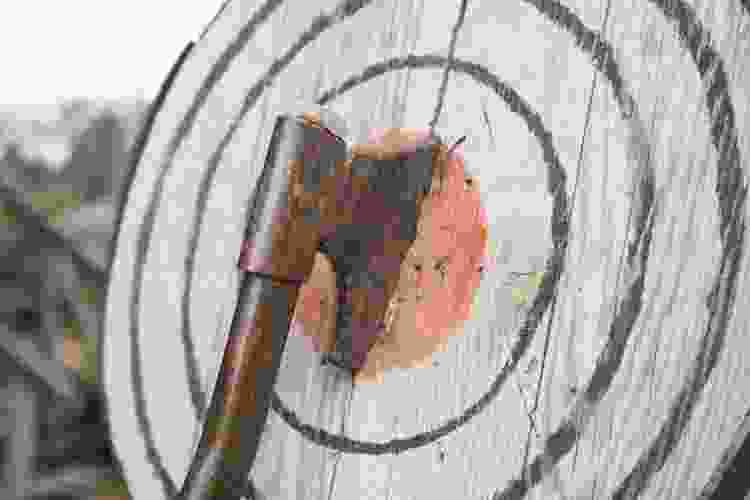 34. Have a Game Night
You can roll the dice on an evening of board game fun that's no trouble to put together. Gather some classic titles or check out new options, prepare some simple snacks and drink and spin the wheel!
35. Belt It Out With Karaoke
Karaoke is the great equalizer when it comes to first date ideas. Secure a booth for a more intimate song session or go for broke with a more public performance that might make you and your date stars for the evening.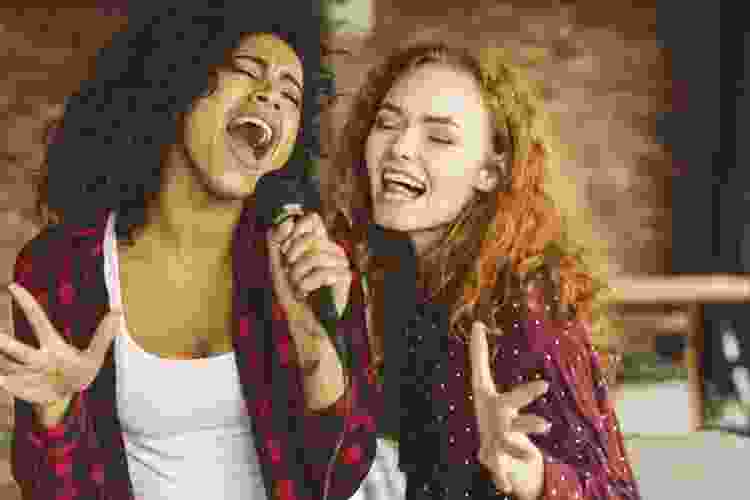 Join an Online Mixology Class
Craft cocktails. Palate-pleasing food pairings. Master mixologists. Skip the crowded bar scene and host your own virtual happy hour.
36. Try an Escape Room
Test your compatibility with the timed challenge of an escape room. Communication is key in these experiences, and cracking codes and solving puzzles under pressure can create connections that movie night might miss.
37. Do Open Mic Night
Try an open mic night to add the excitement of live performance to your trove of great first date ideas. From poetry to music to improv, you can find spots around town that offer the audience a chance to stand in the spotlight.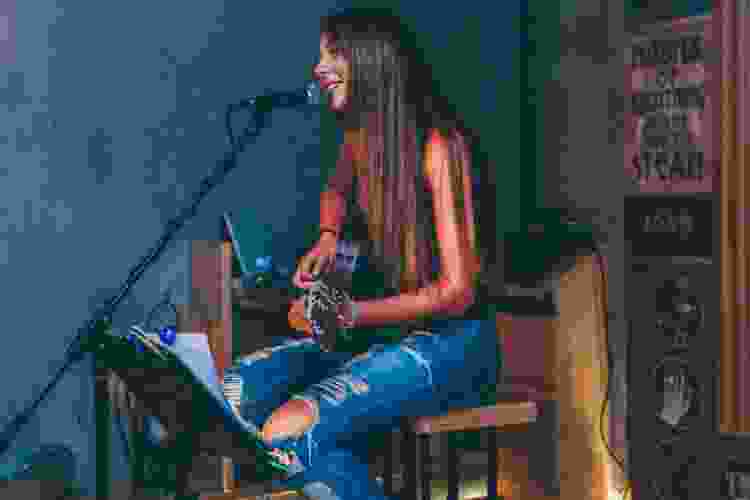 38. Try Pub Trivia
Find out just how much your companion knows with a few rounds of trivia at a local pub. You're sure to surprise each other in hilarious ways with a first date idea where there's no such thing as useless information.
39. Visit a Casino
First date ideas are always a gamble, but when it comes to breaking the ice with someone new, a night at a casino puts the odds in your favor. The free drinks may be watered down, but the savings give you extra cash for trying your luck.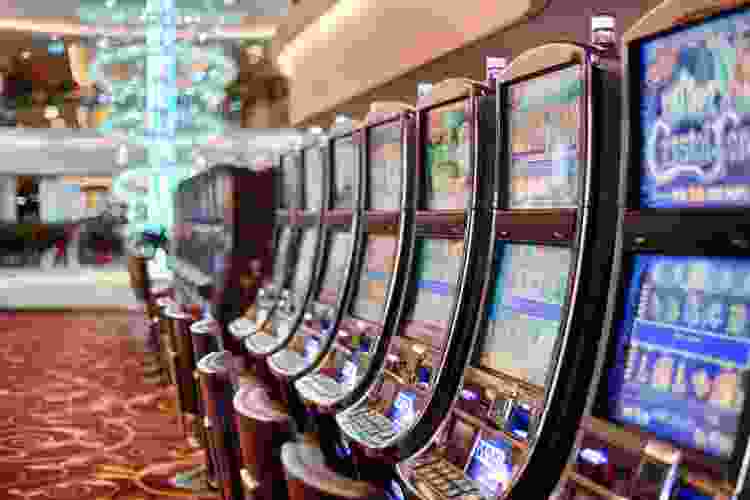 40. Do a Downtown Scavenger Hunt
Book a scavenger hunt in your downtown area for a fun first date idea that gets you searching for new details around the city. These excursions give you both a chance to discover and share local lore as you stroll.
41. Go for Mini Golf
Line up on the links for a round or two of mini golf in a first date idea that makes you feel like a kid again. No matter how tall you are, you'll find the whimsical courses and challenging obstacles to be just the right size for a fun time out.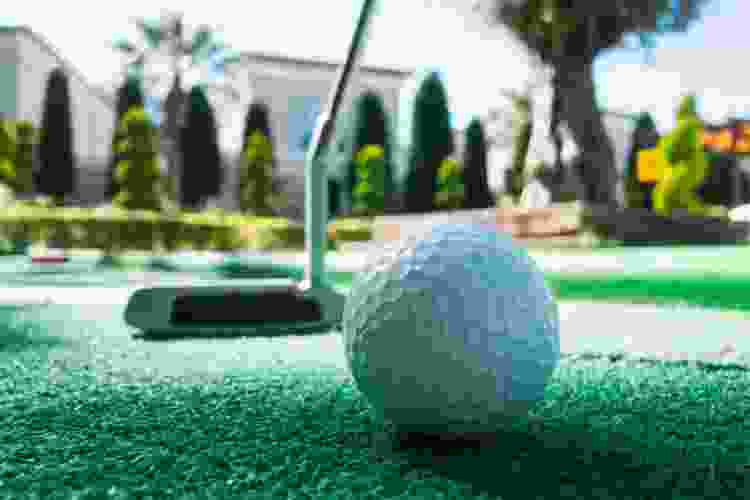 Romantic First Date Ideas
42. Take a Sunset Drive
For a first date that gives you a different perspective on things, drive to one of the highest points in your city and watch the sunset. Plan a playlist, bring snacks and drinks and plan some icebreaker conversation topics.
43. Do Dance Lessons
Test out your groove by learning modern moves with dance lessons in your first date idea line-up. Learn from local instructors teaching everything from tango to hip hop.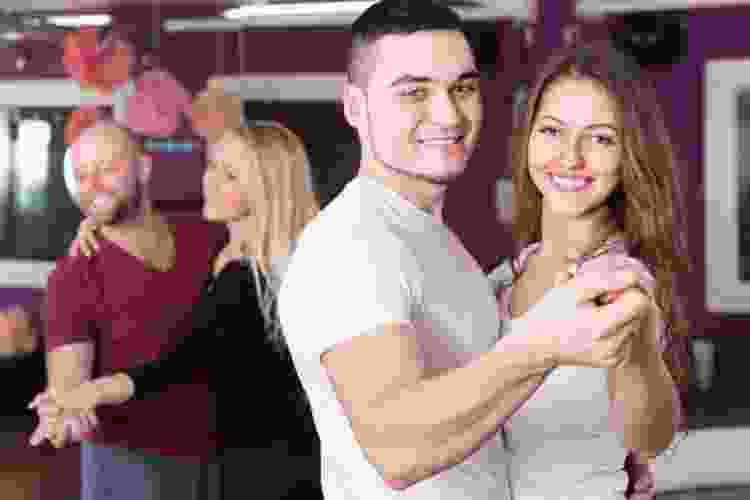 44. Enjoy Rooftop Cocktails
Set your sights higher with a first date idea that takes you above the hustle and bustle and go for rooftop cocktails. You can find a restaurant with a rooftop patio or veranda and order up a few rounds of luscious libations to inspire sweet conversation.
Book an Online Cooking Class Now
Ready to perfect your homemade pasta, paella or pad thai? Join a world-class chef from the comfort of your kitchen.
45. Play Netflix Roulette
Hit the couch and let Netflix choose your entertainment for stay-home date ideas with a unique kick. Plan some choice drinks, order in dinner or cook up some home snacks as you enjoy a flick hand-selected by the algorithm.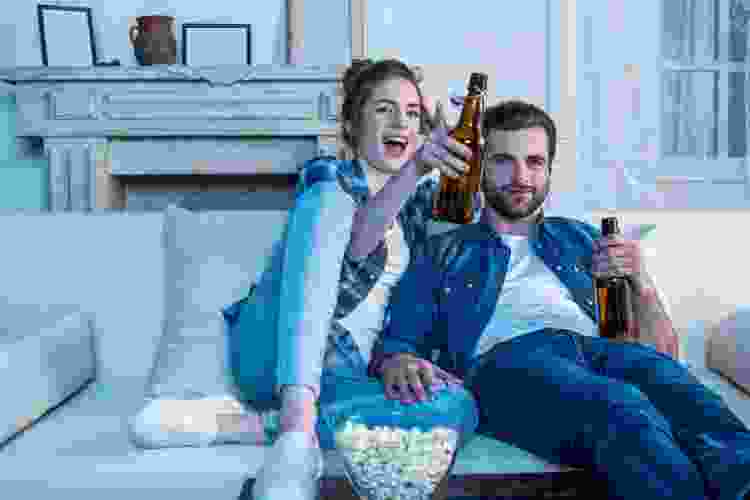 46. Warm Up by a Bonfire
A beachside bonfire is an excellent first date idea for getting your companion to huddle a little closer. Check your local beach for a bonfire schedule and bring plenty of fixings for s'mores!
47. Hear Some Live Music
Choose a jazz club or blues bar and enjoy some live music for a first date idea that rocks. Breaks between sets will give you a chance to chat while you sip craft beers or artisan cocktails and enjoy the vibe.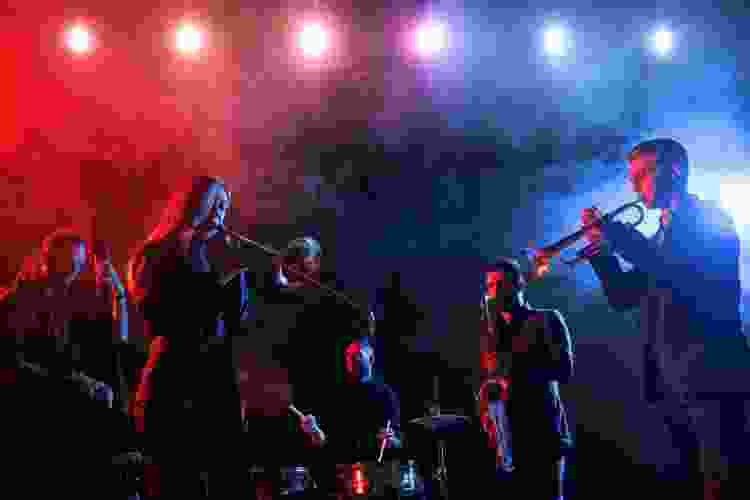 48. Try an Indie Cinema
Many towns have small, independent movie houses showing art films that make perfect locales for a first date. Try the quirky options at the snack bar as part of your adventure.
49. Hit the Dance Floor
Enjoy the high-energy environment of a dance club as a first date idea that puts a new spin on things! You can go wild and show off your moves or keep things reserved as you hang at the bar and enjoy the lights and music.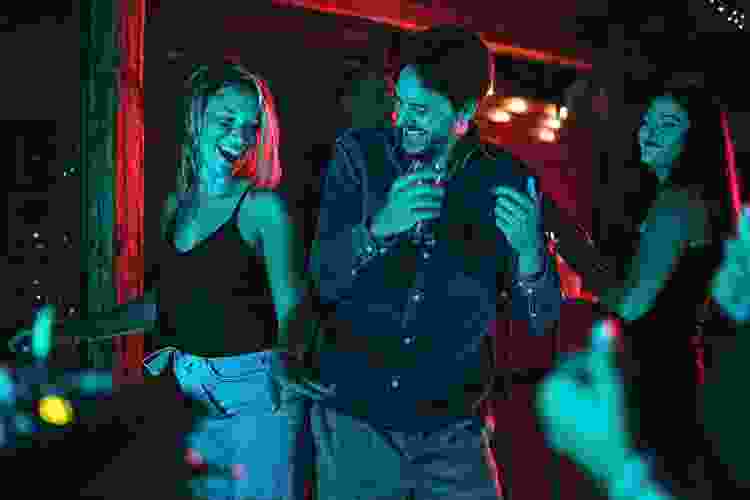 50. Step into a Speakeasy
Cue the romance of a bygone era by finding a speakeasy in your city to turn your first date into a cinematic event. These creative clubs require passwords and usually have limited seating to make the excitement more complete.
Relaxing First Date Ideas
51. Have a Spa Day
Chill out at a nearby spa for a first date idea that's all about relaxation. Choose a suite of services to surprise your companion, or select your options together. The serene setting and luxurious atmosphere will be heavenly.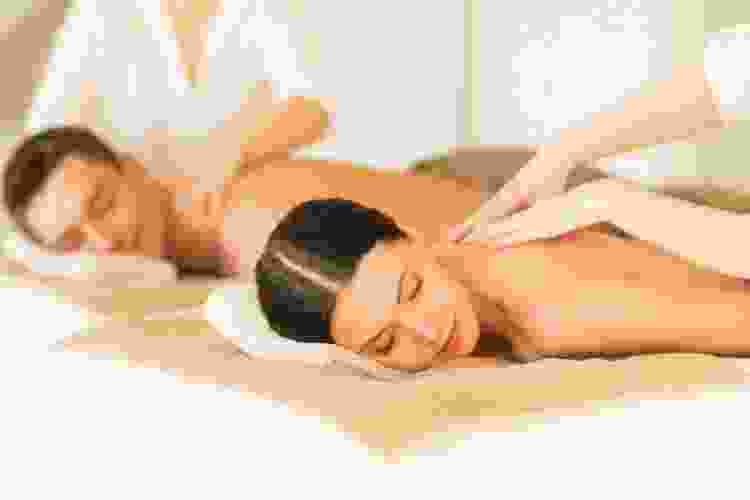 52. Do Some Yoga
Yoga is one of the few first date ideas where being a poser works in your favor! Enjoy a rejuvenating session, then follow up with a healthful meal at a local vegan spot.
53. Do Brunch
Make the mid-morning your preferred rendezvous time by enjoying brunch as a satisfying first date idea. Choose a new spot and sample their brunch menu to discover new favorites with someone who may end up topping your list.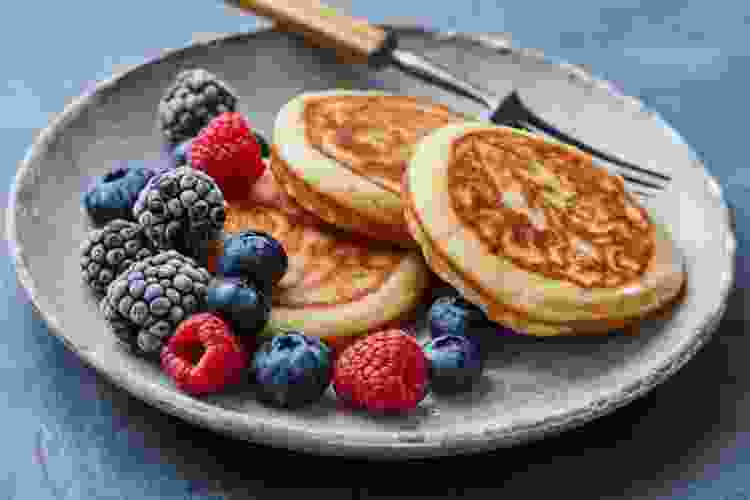 Book a Gourmet Cooking Class Now
Kick-start your culinary confidence with help from a world-class chef. See what's cooking in your city today.
54. Try Meditation
Bring in the bliss with a recentering meditation class that takes some of the pressure for conversation out of a first date. You can try a beginner's session or go for a more advanced course to tap into your inner peace.
Science and Nature First Date Ideas
55. Do the Zoo
See exotic creatures in various versions of a natural habitat by including a zoo trip or animal preserve excursion on your first date. Many zoos are devoted to conservation, with many endangered species to encounter on your afternoon out.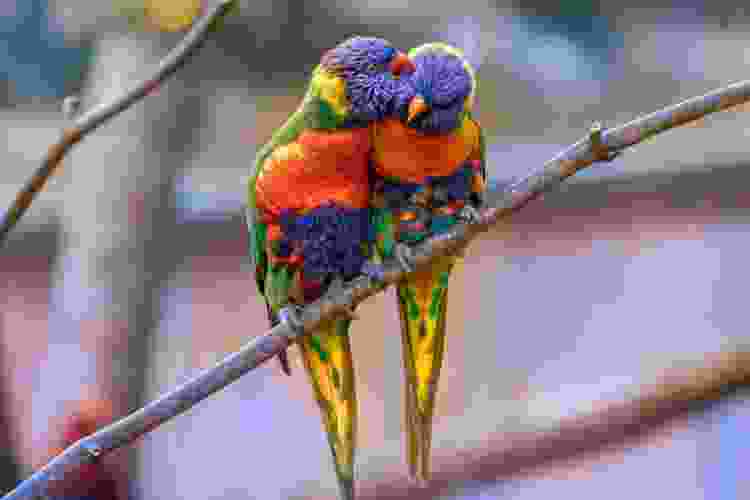 56. See the Science Museum
Explore the nature of the universe with a trip to your local science museum. There are interactive exhibits and mind-expanding displays that turn your first date into an excursion that's fun and informative.
57. Visit the Planetarium
You'll be seeing stars with your new companion when your first date leads you to your local planetarium. Check event listings to book a guided lesson in telescope use, or spring for tickets to the dome theater for a breathtaking view of the cosmos.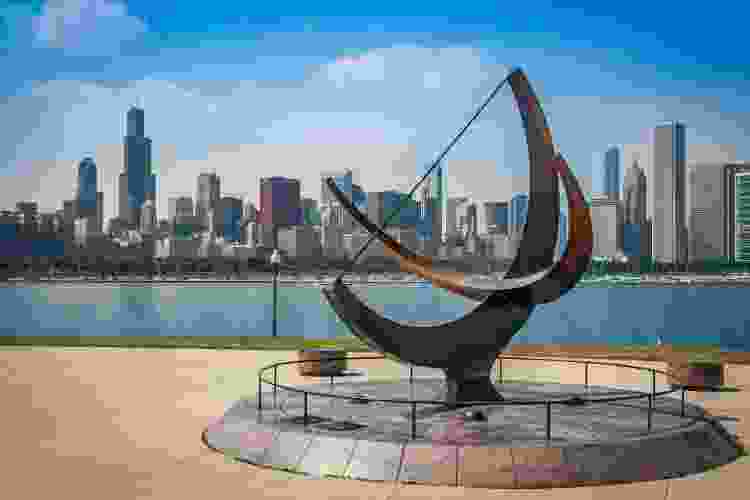 58. Pick Produce
Research orchards and open farms in your area and set up a produce-picking session. You can gather apples, pick pumpkins or collect seasonal options depending on when your outing happens. First date ideas have rarely been so fresh!
59. Visit a Museum
Whether it's filled with art or loaded with history, a first date at a museum gives you a common subject to talk about. Being surrounded by colorful works or artifacts from the past can minimize awkward silences.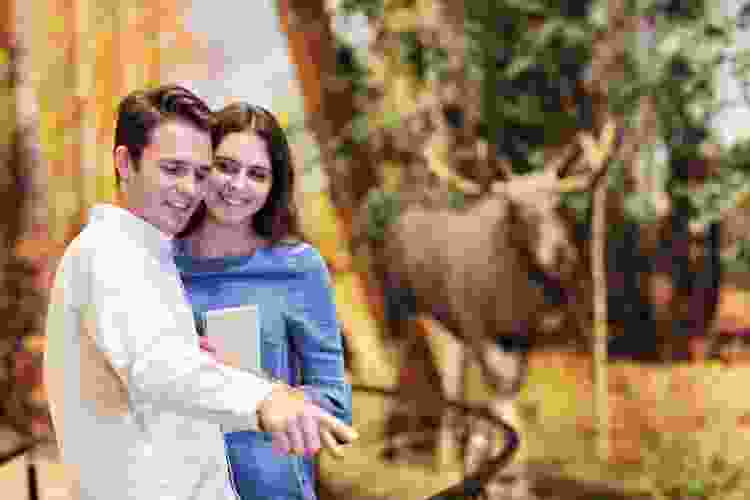 Free or Cheap First Date Ideas
60. Do the Dollar Store
For a great cheap first date idea, plan a meal at the dollar store. You can find incredible deals on canned and dry goods, sauces, baking ingredients and even produce and frozen foods.
61. Have a Photo Shoot
No need for selfies when your first date includes a fellow photographer! Spend an afternoon in pretty parks or glossy mall locations and take viral-worthy smartphone snapshots to see one another in a glamorous light.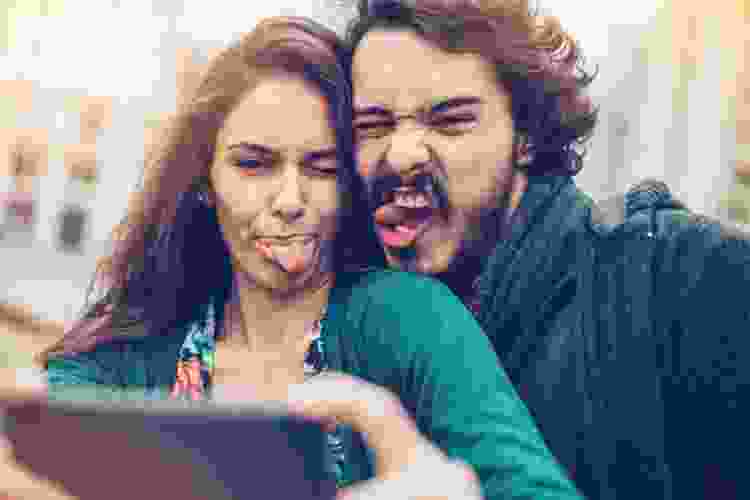 62. Take a Distillery Tour
Get into the spirit of things with a tour of a local distillery. This cool first date idea gives you a behind-the-scenes look at how tequila, vodka, gin and rum are made, with tasty sampling along the way.
Book a World-Class Private Chef Now
Five-star fine dining from the comfort of home. Find your favorite private chef experience starting at $59/person.
63. Have a Beach Day
If you have a sandy shore nearby, your first date can literally be a day at the beach. Pack a delicious lunch and lots of cool drinks and lay on the shore as you become acquainted.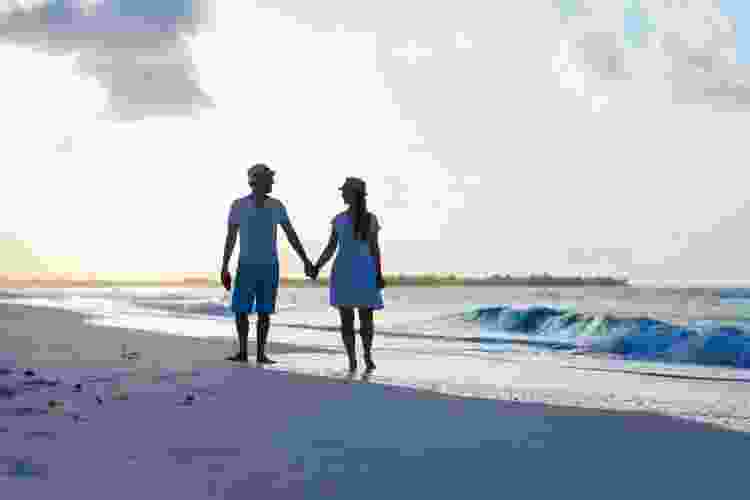 64. Plan a Picnic
Choose a favorite park and turn a simple picnic into an outstanding first date idea. Plan a luxe meal with charcuterie and wine, or head in the opposite direction with fun fast food and snack-style desserts.
65. Visit a Record Store
Go old-school and saunter into a local record store to make your first date a whole lot more melodic. Share your tastes with your companion in hopes of creating sweet harmony.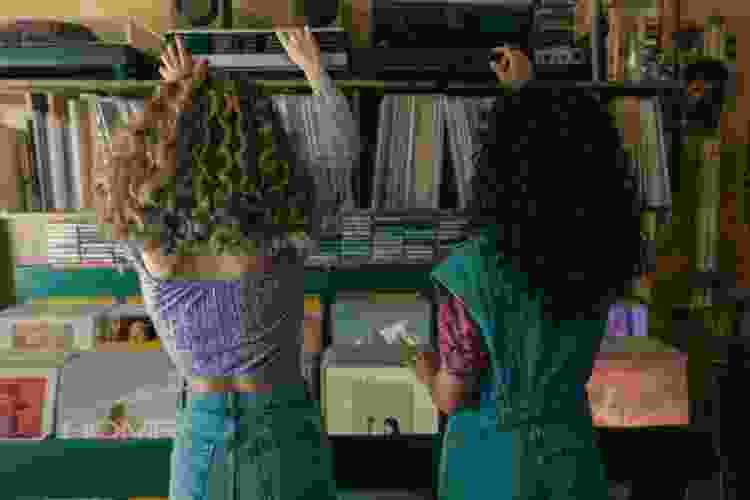 66. Try Thrift Shopping
Pop some tags in a cheap first date idea that turns your thrift store budget into big rewards. Set a small limit and get shopping. Then share your treasures with each other over drinks and dinner or lunch at a local diner.
67. Go for Coffee
There's a latte (get it?) to love with a first date idea that involves a coffee shop. Plan a trip to your favorite locale or choose an entirely new place to try together. It's an ideal setting for you to espresso yourself without getting too frothy.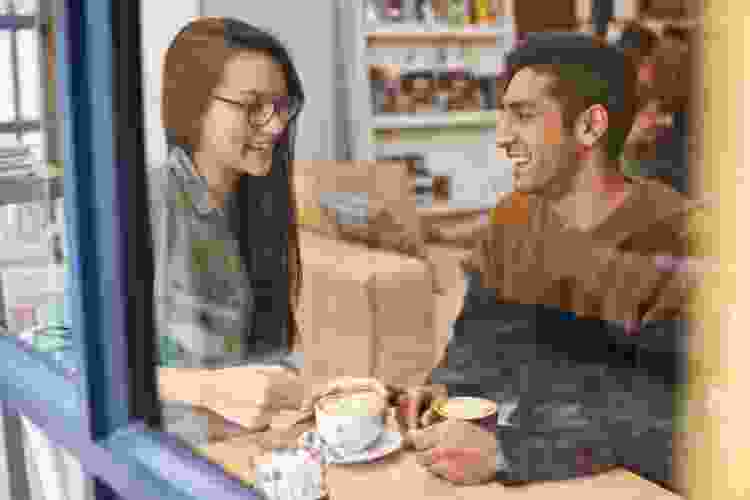 Join 200,000+ Culinary Enthusiasts
Exclusive deals, recipes, cookbooks, and our best tips for home cooks — free and straight to your inbox. PLUS: 500 Rewards Points.
Finding exciting things to do for a first date doesn't have to be extravagant or expensive to be enjoyable. You just need a list of fun things for couples to do to make your first encounter relaxed and enjoyable. Use your imagination to find good first date ideas that you're both sure to enjoy while learning more about one another.
For even more fun first date ideas, check out other experiences happening on Cozymeal.