21 Easy Weeknight Date Ideas in 2023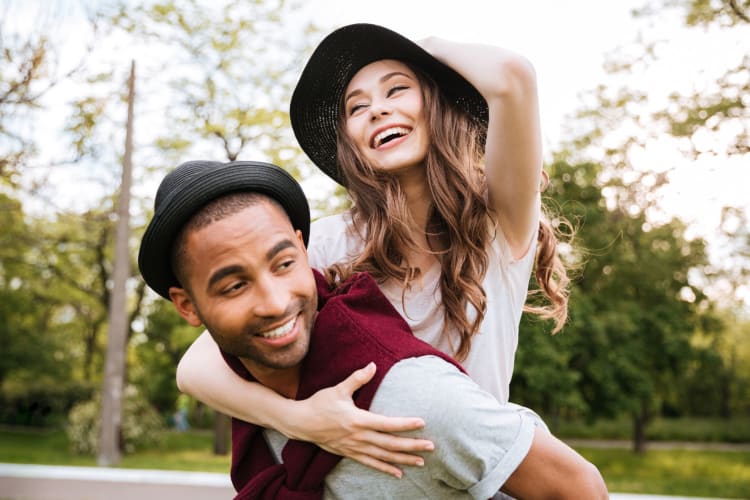 Although Fridays and Saturdays are more common for dates, don't overlook unique weeknight date ideas. Weeknight dates may seem unconventional, but they can be especially fun, challenging you and your partner to be creative with your time together. When enjoying low-key weeknight dates, you can rest assured knowing you'll feel bright and ready for work in the morning.
Are you looking for perfect, simple weeknight date ideas to rekindle some sparks without staying out too late? Ready to relax and refresh with your sweetheart this evening? Planning weeknight dates with your partner can be just as fun as the dates themselves. For inspiration, check out this list of 21 weeknight date night ideas!
Jump to Section
Book a Gourmet Cooking Class Now
Kick-start your culinary confidence with help from a world-class chef. See what's cooking in your city today.
Weeknight Date Ideas for Foodies
1. Take a Cooking Class
When the workday is over, there's nothing better than a fresh and delicious meal. Surprise your date on a weeknight by signing up for cooking classes near you. One of the best weeknight activities for couples is to learn something new together. You can find professionally-taught cooking classes in DC, cooking classes in Denver and in other cities all around the world. Are you balancing busy schedules? Turn up the heat in your kitchen at home with online cooking classes.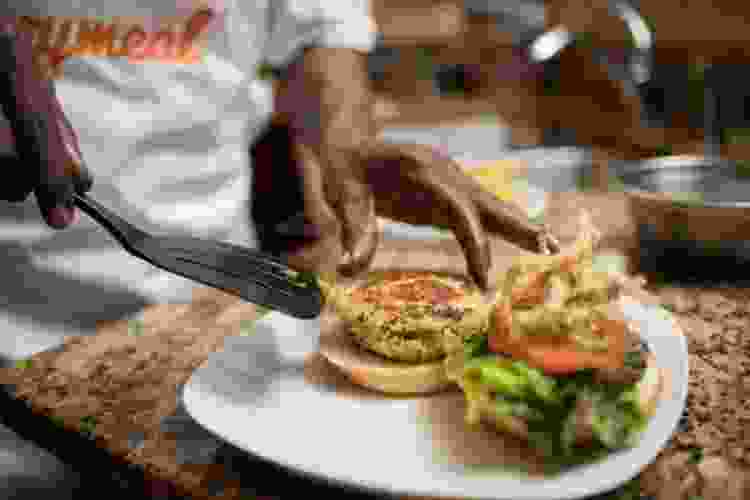 2. Book a Private Chef Experience
Is there anything better than a home-cooked meal? Try a home-cooked meal hosted by your own private chef. Make your weeknight date ideas a reality by discovering private chefs near you. With a private chef experience, you and your date can completely relax knowing that groceries, cooking and dinner are covered. You won't even have to worry about the dishes! Discover private chefs in Los Angeles, private chefs in Houston and beyond to treat yourselves to the perfect meal.
3. Attend a Food Tour
Learn something new with your lover on a food tour through the city. Attending food tours in Boston or food tours in NYC makes for excellent and memorable weeknight date ideas. You don't even have to live in a major city to discover hidden gems on a food tour. You might be surprised by the delicious local treats and fun foodie knowledge hiding right under your noses. Take your tastebuds and your best bud on a culinary journey; look into food tours near you.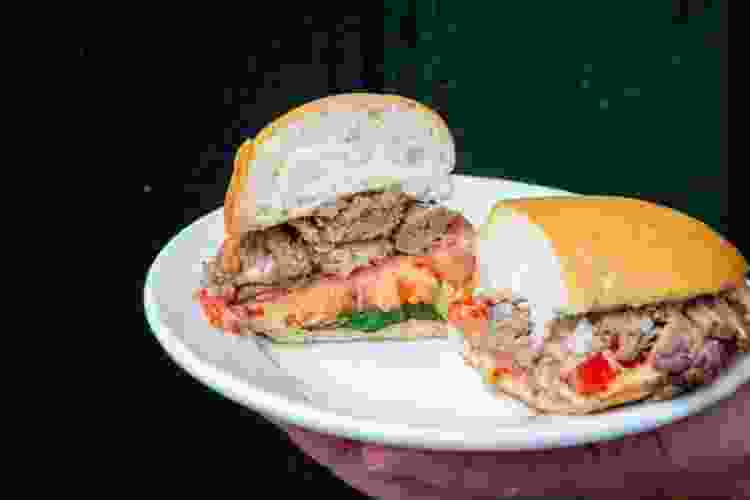 4. Have a Sunset Picnic
Looking for sweet and intimate weeknight date ideas? Don't underestimate the romantic power of a simple picnic. Pack a charcuterie board and head to a rooftop or check out other creative picnic date ideas. Feast on dinner together in the open air, then lay back on a cozy blanket in the grass. You and your partner are sure to enjoy spending quality time outdoors and sipping on tea or wine as you watch the sunset on the horizon.
5. Go Out for Desserts
Happy hour may be one of the most typical weeknight date ideas, but it can leave you feeling more groggy than refreshed. Instead of hitting the bars this evening, grab an ice cream bar! Plan to take your date to the local ice cream shop, bakery or pâtisserie after dinner. Sample some new and interesting flavors and load up on sweets before you head home. Does your sweetheart have an eager sweet tooth? Skip dinner and go out for just desserts.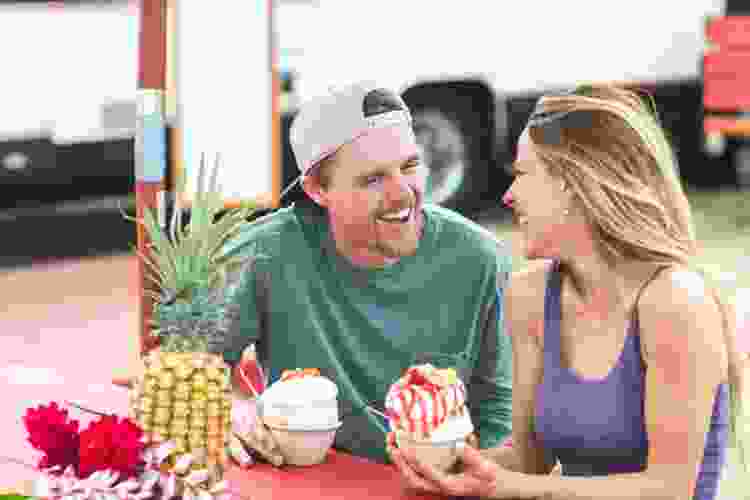 Book a World-Class Private Chef Now
Five-star fine dining from the comfort of home. Find your favorite private chef experience starting at $59/person.
Relaxing Weeknight Date Ideas
6. Savor Virtual Beverage Tastings
Looking for relaxing, at-home weeknight activities for couples? Enjoy a little happy hour buzz from the comfort of your own home with virtual beverage tastings and classes led by world-class sommeliers and mixologists. With online mixology classes, you and your partner can sample new beverages and learn about the creation of your favorite drinks. For a different kind of experience, opt for virtual wine tastings to explore tasty food pairings and become well-versed in the art of reds and whites.
7. Walk Around the Block
Couples who exercise together can relax together. When it comes to simple weeknight date ideas, it's hard to beat a walk around the block. According to the American Institute of Stress, walking for 20-30 minutes at moderate intensity is a great way to reduce stress and get an aerobic workout. Stop to smell the flowers in your neighborhood, or browse store windows as you stroll through the city.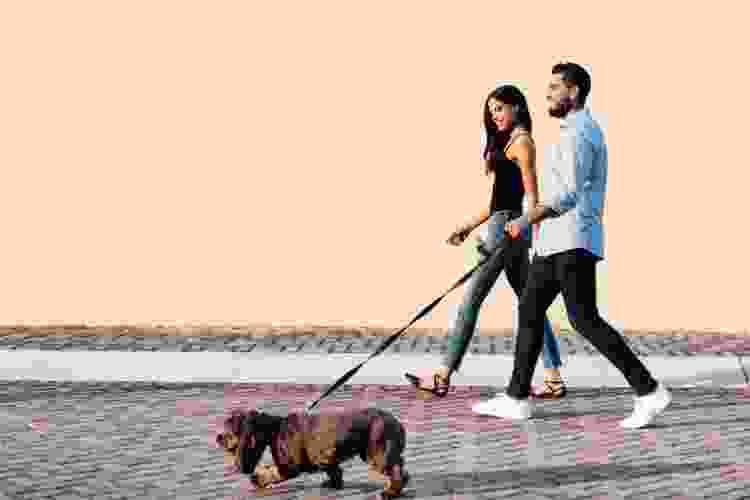 8. Complete a Jigsaw Puzzle
Jigsaw puzzles are the perfect weeknight date idea when you need a little time to reconnect. After work, head to your local game store or bookstore to pick out a jigsaw puzzle together. Kick back and relax with a beverage of your choice and finger foods. As you enjoy conversation with your partner, work together on completing your puzzle. Jigsaw puzzles allow you to keep your brain busy, spend quality time together and marvel at your masterpiece when it's finished.
9. Have a Spa Night
Who couldn't use a little mid-week makeover? Indulging in an at-home spa experience is a weeknight date idea your partner is sure to love. Start your evening by lighting a relaxing scented candle or diffusing essential oils, then take turns applying face masks. Let the masks work their magic as you move on to hand, scalp or back massages. Finish off your spa night with a long soak in a bubble-filled tub.
Creative Weeknight Date Ideas
10. Play With Polymer Clay
If you love a more hands-on artistic experience, consider crafting with polymer clay for a weeknight date idea. Polymer clay is very similar to ordinary, earthy clay, but you don't need a kiln to fire your finished projects. All you need to fire your polymer clay is a regular kitchen oven. Sculpt polymer clay jars, ornaments, jewelry or wind chimes. When you're finished, bake your creations and allow them to cool. Finally, decorate your projects with acrylic paint and display them proudly around your home.
Book a Local Food Tour Now
Explore your city's best bites, esteemed eateries and hidden gems with a top-rated tour guide.
11. Paint and Sip
Creative weeknight date ideas allow you and your sweetheart to express yourselves through art, but you don't have to be Michelangelo to create a fun painting date. Pick up some paints and canvases at your local craft store and set up an art studio in your living room. Follow along to a painting tutor like Bob Ross, but wait to reveal your paintings until you're finished. For an extra boost of creative energy, pour yourselves a couple of glasses of wine. Just be sure not to swish your paintbrush in the wrong glass!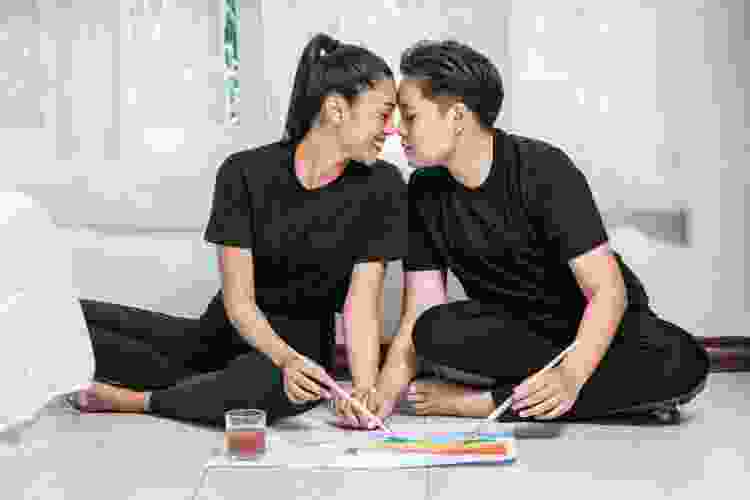 12. Build a Blanket Fort
Weeknight activities for couples don't always have to be boring and grown-up. Inspire your partner's childlike imagination by building a blanket fort in your living room or bedroom. Use clothespins, safety pins and masking tape to secure your sheets to chairs and couches. Build a secret tunnel and set up a movie room complete with a laptop, popcorn and plenty of cozy pillows. Don't forget to hang fairy lights for extra romantic charm.
13. Create Your Own Board Game
The most fun weeknight date ideas involve a little competition. Grab a sheet of poster board and colored construction paper. Cut and paste colored spaces around your board game with different point values or fun couples challenges, whatever you'd like. Collect household objects for game pieces or sculpt your own from polymer clay. Borrow a pair of dice from another board game and prepare to get competitive!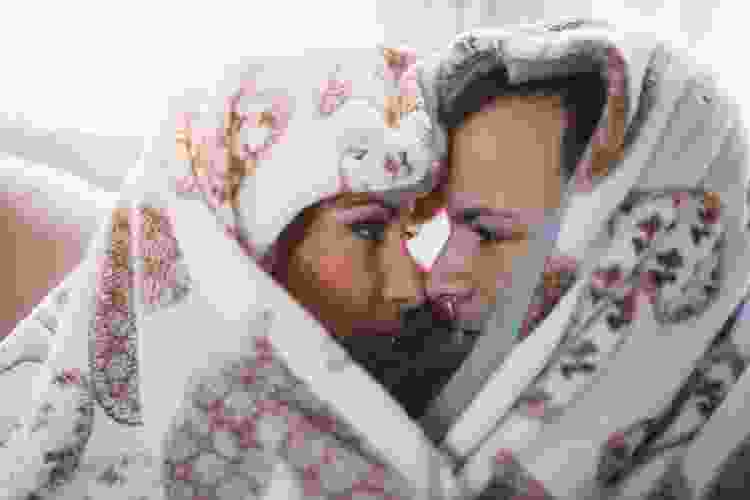 Adventurous Weeknight Date Ideas
14. Wander the Aquarium
A visit to the aquarium is an awesome weeknight date idea. Weekdays are the best time to go to the aquarium as a couple. There are generally fewer families around on the weekdays, and admission prices may be cheaper. Take your time walking through the exhibits together and enjoying the relaxing underwater sights. Visiting the aquarium is one of the best summer date ideas, too; cool down and cuddle up as you watch the cuttlefish dance before your eyes.
15. See a Comedy Show
Enjoy a laugh together by planning a night out at your local comedy show. Whether you've been married for 30 years or this is your first date, seeing a comedian is a great weeknight date idea to get to know your partner a little better. Comedy shows take the pressure off of conversation and allow you both to enjoy a relaxing, hilarious evening. Plus, you'll leave the comedy show with jokes you can giggle about for years to come.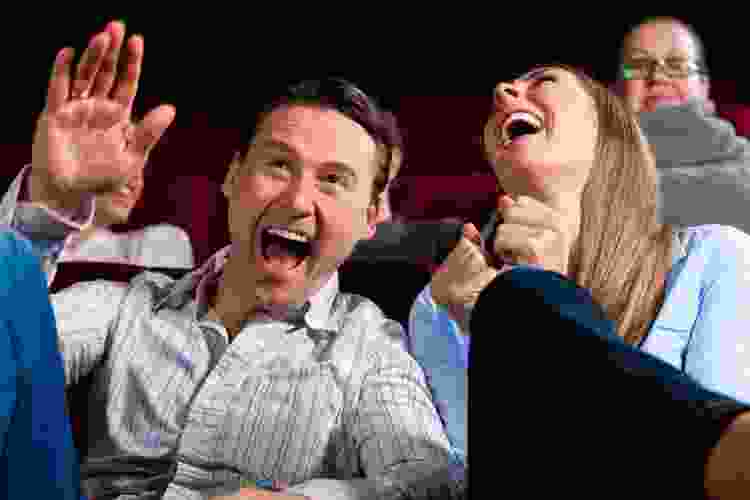 Book an Online Mixology Class
Craft cocktails. Palate-pleasing food pairings. Master mixologists. Skip the crowded bar scene and host your own virtual happy hour.
16. Beat an Escape Room
Overcoming challenges together is a key part of a healthy relationship, and what better way to practice than by visiting an escape room? Escape rooms offer a unique weeknight date idea where you and your partner will have to work together to find your way out. Beating an escape room is one of the most fun things for couples to do because it requires teamwork, creativity and critical thinking skills. Once you break free, you'll know you can accomplish anything.
17. Grab an Unusual Fruit
Adventure can be found in the most unexpected of places — including the produce aisle. Take your partner to browse the fruit and vegetable section of your local grocer. Challenge yourselves to pick out one strange or unusual fruit each. When you get home, look up fun ways to prepare or cook your fruit, then indulge in a totally new experience. Tasting new foods is a great weeknight date idea to expand your palate, understand other cultures and try new things with your partner.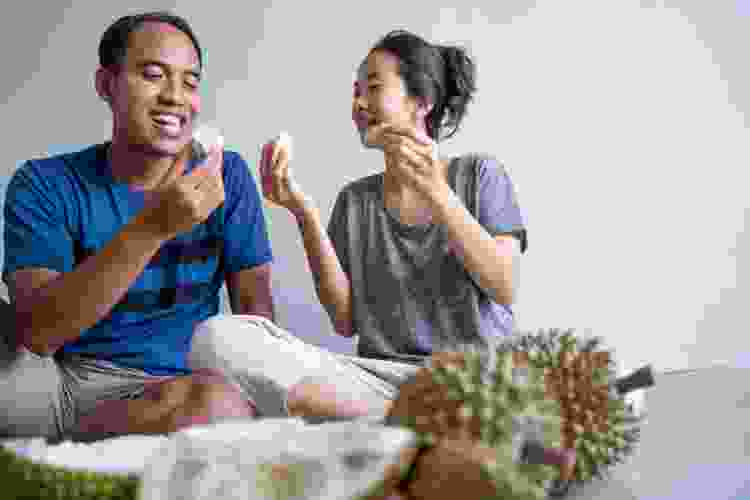 18. Go to a Pub Trivia Night
Check out your local bar or pub's schedule to determine their next trivia night. Trivia nights are one of the best weeknight date ideas to unleash your inner nerd or movie buff. If you've been hiding a wealth of knowledge, now is the time to let loose. You never know what hidden interests your partner may have, and you're sure to learn some new fun facts together at trivia night. If you and your date love to socialize, consider inviting another couple to join your trivia team.
Affordable Weeknight Date Ideas
19. Have a Home Movie Night
Some stay-home date ideas are classics for a reason, and movie night is no exception. Watching a movie together is cozy and relaxing and won't keep you up past bedtime. Spice up your standard movie night by making movie-themed drinks and snacks. For example, sip on some hot chocolate while you watch The Polar Express, cook up Kahuna burgers for Pulp Fiction or dig into beignets watching Disney's The Princess and the Frog.
20. Light a Fire
Are you looking for weeknight date ideas to help you grow a little closer to your partner? Bundling up around a warm fire is sure to ignite sparks in your conversation. Collect logs together and build a fire in your fireplace or patio at home. If you don't have a fireplace, head to a nearby campground to enjoy a quick bonfire and some fresh air. Don't forget to enhance any winter date ideas by ending your night with a toasty fire pit.
21. Find a Secret Scenic View
Perfect weeknight date ideas can be fun, adventurous, romantic and cheap. Take a scenic drive into the countryside in search of the perfect view. This can be a scenic view you've heard rumors about or one that you find completely by yourselves. When you arrive, toast to yourselves with tea, sparkling bubbly or hot cider. Bring a pair of lawn chairs to kick back, relax and enjoy a private sunset show together. You'll always be able to return to this spot when you need a little romance refresher.

Join 200,000+ Culinary Enthusiasts
Exclusive deals, recipes, cookbooks, and our best tips for home cooks — free and straight to your inbox. PLUS: 500 Rewards Points.
You don't have to hold out until the weekend to enjoy a little quality time with your cutie. You can have a perfect weeknight date that isn't expensive or exhausting. Whether you'd prefer a cozy night at home or an adventurous night out, there are plenty of weeknight date ideas to keep your evening short, sweet and relaxing. At the end of your date, you can settle into bed feeling refreshed and ready for work in the morning.
There's no time like the present to plan a fun surprise for your sweetheart. Celebrate every moment by taking advantage of your weeknights together!
For even more fun weeknight date ideas, check out other experiences happening on Cozymeal.