61 Sweet Summer Date Ideas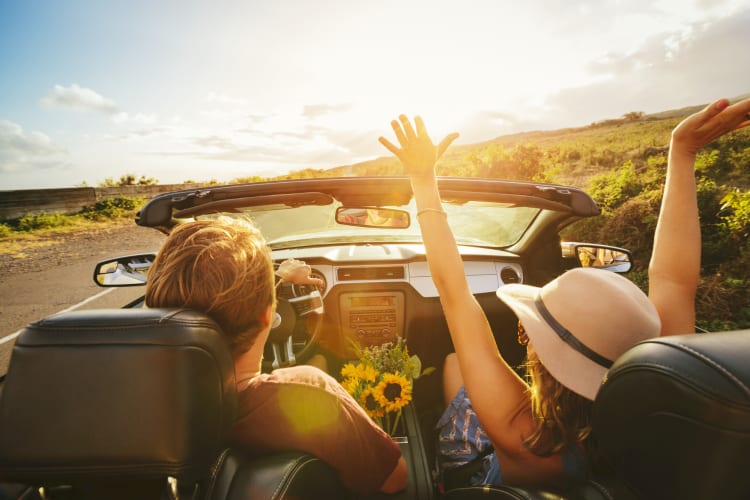 With so many wonderful things to do in summertime, there's no shortage of fun summer date ideas to help you enjoy this beautiful and sunny season. It's a great time to be outside, but there's also lots of other exciting events and activities to explore, too.
Since you definitely don't want to waste any of your precious summer moments researching and planning, we've put together this list of 61 sweet summer date ideas to inspire you. Whether you want to be outside in the warm weather, enjoying summertime sweets or just having a good time, we've got a fun summer date for you!
Jump to Section
Book a Local Food Tour Now
Explore your city's best bites, esteemed eateries and hidden gems with a top-rated tour guide.
Foodie Summer Date Ideas
1. Cooking Classes
Learn a new skill this summer with cooking classes near you. Join top-rated local chefs for in-person cooking classes in Houston, cooking classes in Boston and more! Or, if you want a more intimate date night, check out online cooking classes for an equally exciting culinary experience from the comfort of your home.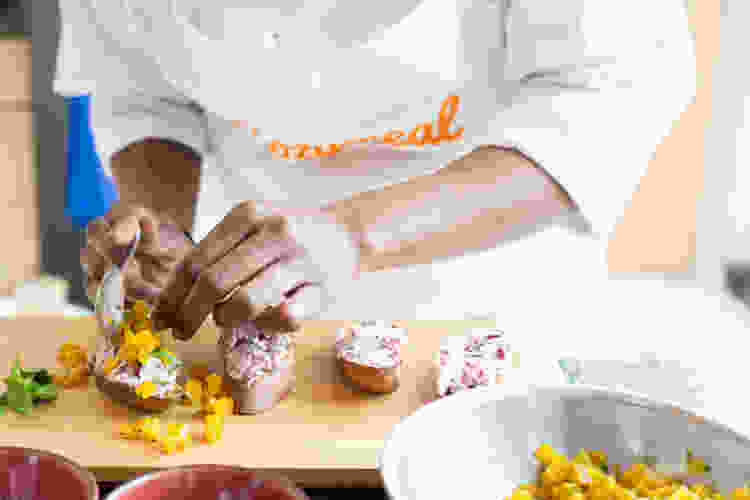 2. Private Chef Experiences
Skip the cooking and busy summer restaurants and let one of the private chefs near you treat you to a personalized dining experience. They'll handle the planning, shopping, cooking and cleaning, so you can just sit back, relax and enjoy dinner with your date. From private chefs in San Diego to private chefs in NYC and beyond, these master chefs are ready for you no matter where you are.
3. Food Tours
For a date all foodies will love, explore the local food scene with food tours near you. Dive into the world of deep dish pizza with food tours in Chicago or try some classic cajun dishes with food tours in New Orleans. Whatever culinary adventure you choose, a food tour is always a fun date idea.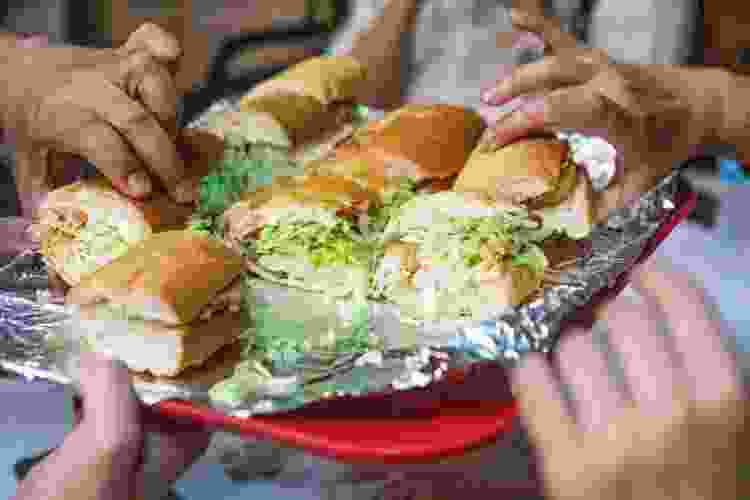 4. Rooftop Bar
There's nothing more romantic than the city lit up at night, so grab your date and enjoy a few drinks (and maybe dinner, too) as you admire the view together from a rooftop bar. The atmosphere is lively and intimate, and since it's summer, you don't have to worry about getting cold once the sun goes down.
5. Peruse a Farmers Market
For a fun summer date idea that foodies will love, check out your local farmers market. Many are held at least weekly during the summer. With all sorts of unique vendors and tons of fresh, seasonal produce, it's a great way to shop local and support your community while also having a fun time together.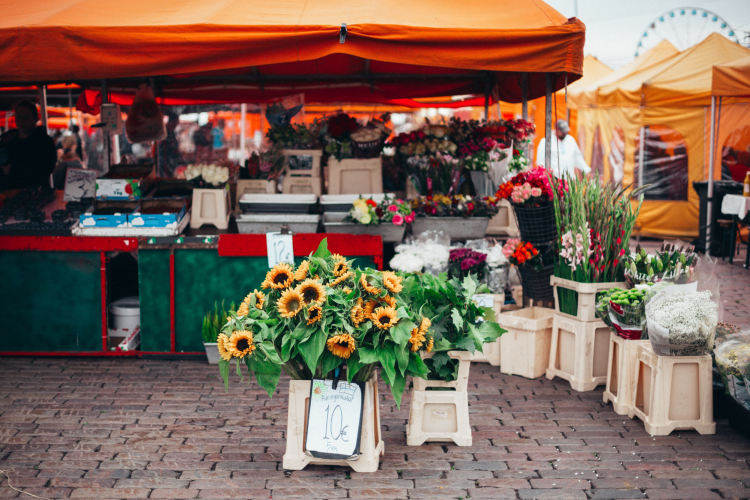 6. Ice Cream
Grabbing a scoop or two of your favorite ice cream is a fun summer date idea for couples of all ages. You scream, I scream, we all scream for ice cream dates!
7. Berry Picking
Summer is the season for berries, so head to the farm and pick some fresh strawberries, blueberries or raspberries. Afterwards, you can bake up a delicious fruit crisp together to enjoy with a scoop or two of ice cream.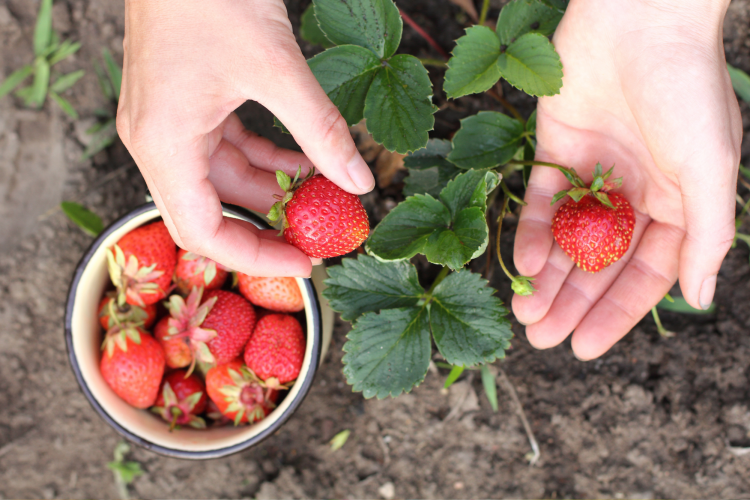 8. Wine Tastings
Vineyards are especially gorgeous in the summer, which makes it the perfect time for a wine tasting date. Sip and savor delectable wines while you enjoy the picturesque vineyard landscape.
Gourmet Cooking Classes Near You
Take your culinary skills to new levels with guidance from five-star chefs.
9. Food Truck Crawl
The arrival of summer means the arrival of food trucks — lots of food trucks. For a fun summer date idea, go on a food truck crawl, sampling all the delicious eats until you find your favorite.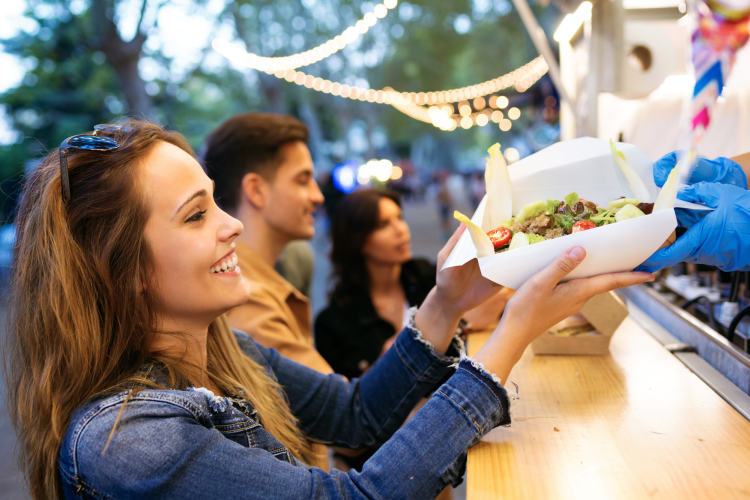 10. Visit a Brewery
There's nothing like a cold, refreshing beer in the summer. Visit a brewery (or two or three) to enjoy some delicious craft beers in an exciting atmosphere. A lot of breweries even have outdoor patios, so you can really enjoy the summer weather.
11. Make Ice Cream
If you both love ice cream, but want an engaging, hands-on activity, then make your own ice cream together. Whether you make it in a bag or use an ice cream maker, it's fun and delicious!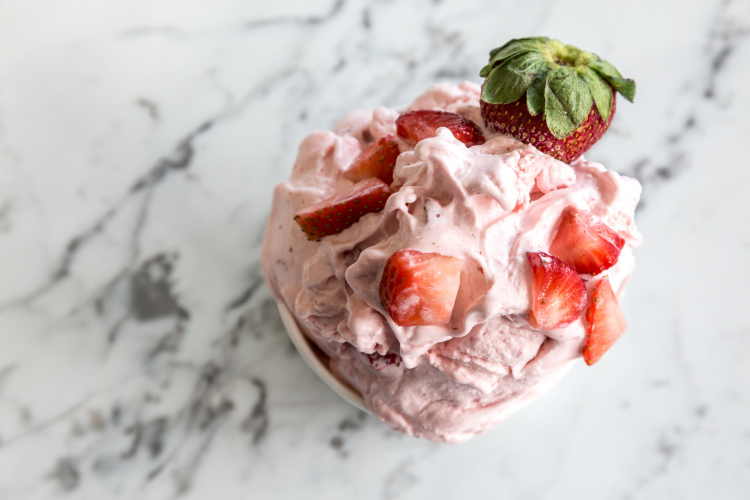 Cute Summer Date Ideas
12. Brunch
Brunch is always a good idea, and it's even better on warm, sunny summer weekend, especially if you dine outside on an adorable patio or terrace and dress a bit fancy. It really is such a cute summer date idea!
13. Pack a Picnic
An outdoor picnic is a classic, and quite lovely, summer date idea. Once you find a cute spot in the park, lay out your spread of crackers and cheese, pop the Champagne and enjoy. If you'd like to do something a little fancier, there are plenty of picnic date ideas to take inspiration from!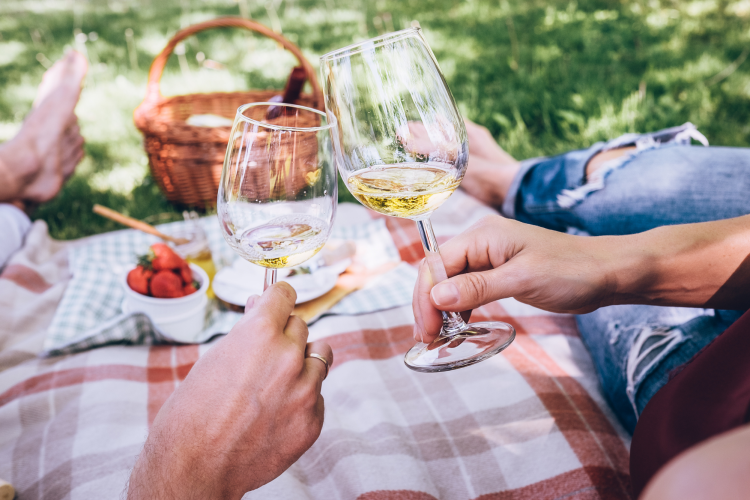 14. Watch the Sunset
Whether you watch from a rooftop, the beach or even just a hill in the park, admiring the sunset is a dreamy summer date idea. Be sure to pack a blanket, so you can snuggle up while you enjoy the magic — and maybe some Champagne if you're feeling extra romantic.
15. Visit a Fair
Come summertime, there's all sorts of fairs and festivals filled with fun activities for you and your date to enjoy. Plus, the nostalgia of it will have you feeling all warm and fuzzy inside.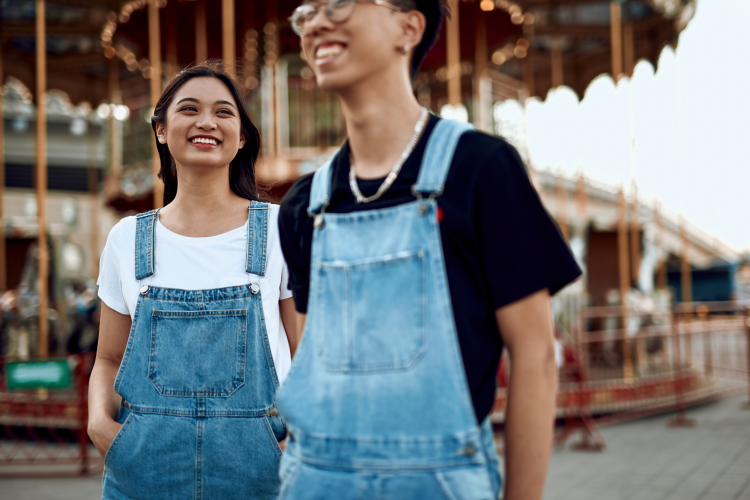 Outdoorsy Summer Date Ideas
16. Take a Hike
Summer is a great time to be outdoors, so take advantage of the beautiful weather by exploring a hiking trail nearby. Whether you head to a scenic mountain summit or a local forest, spending time together in nature is a refreshing summer date idea that will have you bonding in new ways.
Book a World-Class Private Chef Now
Five-star fine dining from the comfort of home. Find your favorite private chef experience starting at $59/person.
17. Outdoor Yoga Class
Take some time to reconnect with yourself and your body by attending an outdoor yoga class together. It's a great summer date idea if you're looking for a way to relax and enjoy the outdoors.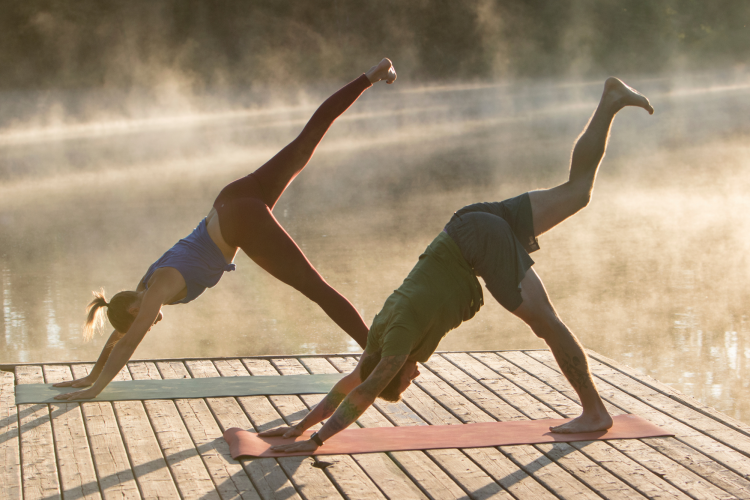 18. Beach Trip
Going to the beach is a classic summertime activity, and it's also one of the most fun date ideas for the summer, too! Spend the day lounging in the sun and swimming before grabbing a bite to eat along the boardwalk — there's seafood chowder, lobster rolls, ice cream and all your other beachside favorites.
19. Camping Trip
Even if it's just a short overnight trip, camping is a fun and memorable experience that will leave you and your date feeling more connected to nature and each other. With all different kinds of camping options, from cabins to backcountry tents, everyone can enjoy this summer date idea, no matter their camping comfort level.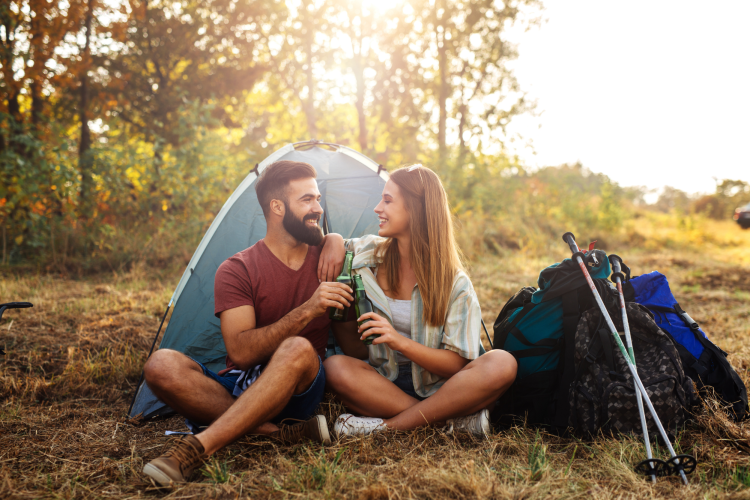 20. Swim at a Waterfall
If you're ready for a serious summer adventure, hike to a waterfall and go for a swim (if it's safe to do so, of course). It's a pretty incredible experience that you won't soon forget.
Summer Date Ideas at Home
21. Virtual Experiences
Say goodbye to boring date nights at home! With online mixology classes, you can learn the best techniques for making your favorite drinks. Or, bring the vineyard to your living room with virtual wine tastings. No matter which you choose, all these professionally-led experiences are great for a stay-home date idea.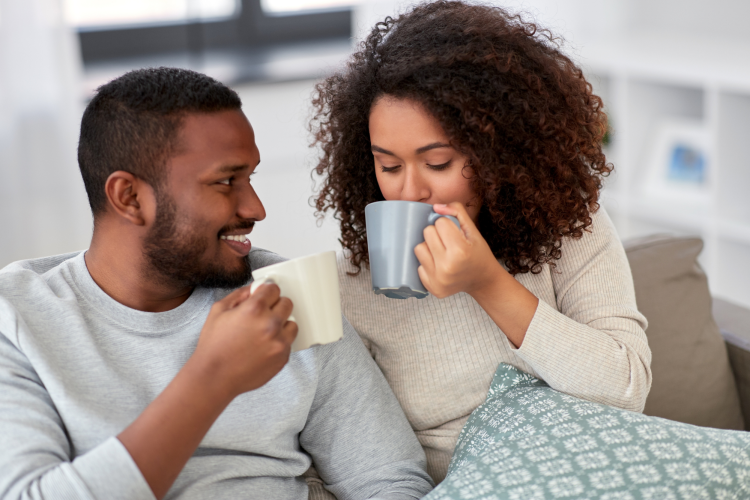 22. Movie Marathon
If the weather's rainy or you just feel like having a quiet night in, snuggle up on the couch and watch your favorite movies together. With movies on Netflix, Disney+, Hulu and more, the possibilities are endless. Most importantly, don't forget the popcorn!
23. Bonfire and Smores
For a great at-home summer date night idea, build a bonfire in your backyard and roast some marshmallows. After all, who doesn't love a warm, crackling fire and delicious, ooey-gooey smores?!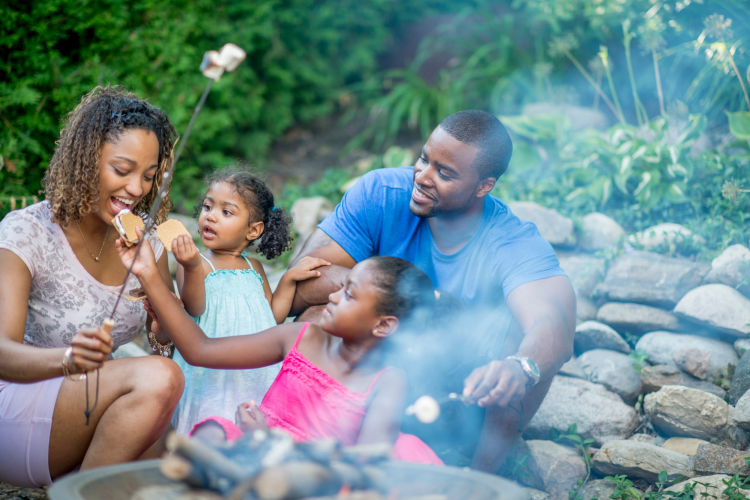 24. Water Balloon Fight
Embrace your inner child and have a water balloon fight in your yard. This a great summer date idea for couples who like a little friendly competition or want a fun activity for family date night.
Book an Online Cooking Class Now
Ready to perfect your homemade pasta, paella or pad thai? Join a world-class chef from the comfort of your kitchen.
25. Backyard BBQ
Instead of going out to a loud and busy restaurant, grill up your own delicious dinner for a backyard BBQ dinner date. This is also a great summer date idea if you want to have a double (or triple) date night with other couples.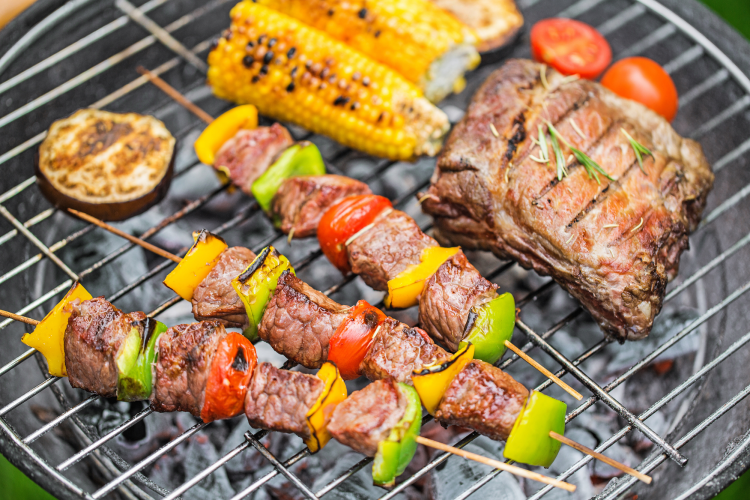 26. Game Night
Break out the board games and spend the night trying to secure victory. Invite your friends and see which couple has what it takes to win for a fun double date idea.
Free Date Ideas for Summer
27. Go for a Drive
Cue your favorite playlist, buckle up and just start driving. It's a relaxing and relatively cheap date idea for summer days and nights. Roll down the winds and enjoy the ride, wherever it may take you.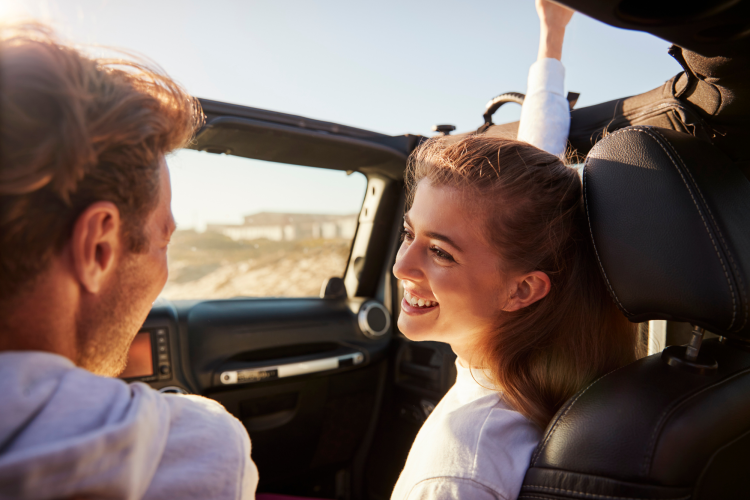 28. Live Music
Many musicians and artists take full advantage of the long summer days and warm weather by hosting free outdoor concerts, especially in local parks. It's one of the best free date ideas summertime brings, as who doesn't love live music?
29. Take a Walk
Summer date ideas don't have to be complicated or expensive to be fun. Taking a stroll around town, along the boardwalk or through a park is a simple, fun, and cheap date idea for summer.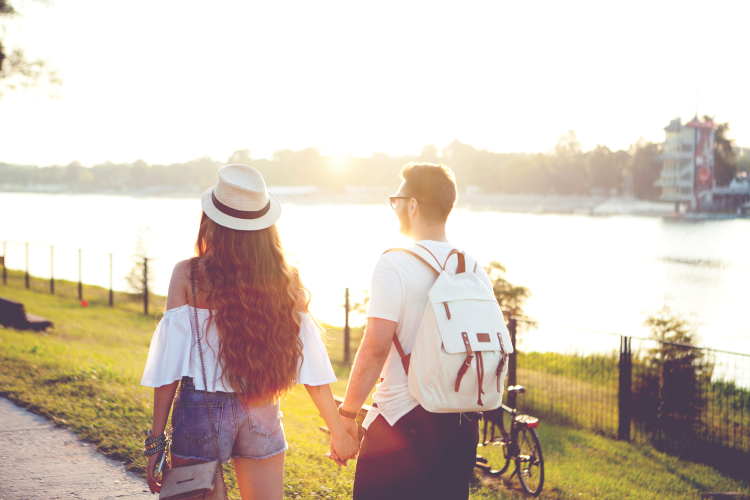 30. Go Stargazing
Stargazing is easily one of the most romantic (and free!) summer date ideas. Snuggle up on a blanket outside and get lost in the magic of the night sky while you point out constellations and look for shooting stars.
31. Watch a Fireworks Show
Summertime is also the season of fireworks, with free fireworks shows happening all the time, especially around Independence Day. Who knows, maybe all the fireworks will ignite a special spark between you and your date.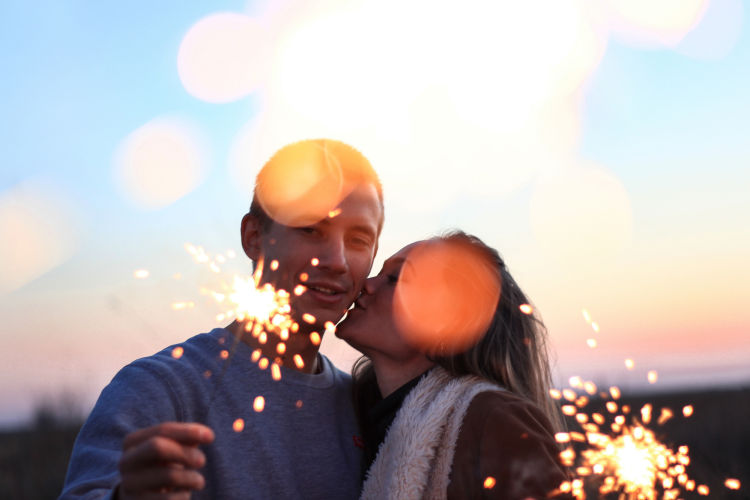 Artsy Summer Date Ideas
32. Have a Photoshoot
Pick out some cute summer outfits and then spend the day snapping photos of each other. Even if you just use your smartphone camera, posing and taking photos is always a fun thing for couples to do, especially if you're willing to get a bit creative with the camera angles or venture to interesting locations for the shoot.
Book Your Virtual Wine Tasting
Bring the winery home with an unforgettable live virtual wine tasting. Your personal sommelier is standing by.
33. Visit a Botanical Garden
A trip to your local botanical garden is a great summer date idea, especially since the flowers and blooms are extremely beautiful this time of the year. Stroll hand-in-hand through the gardens and admire the beauty around you. It's also a great spot to take that photoshoot together.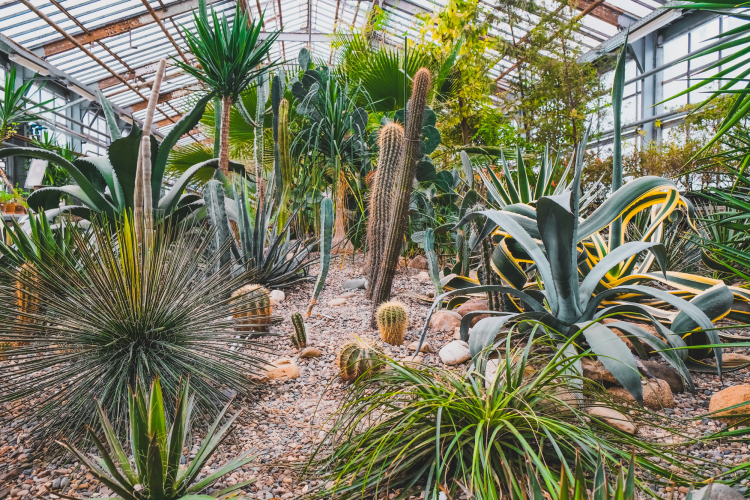 34. Karaoke Night
Whether you decide to set up your own makeshift stage at home or visit a local karaoke bar, you'll have a great time singing the night away. Make sure you sing your favorite duet or special song together!
35. Visit a Museum
For the couples who love learning new things, a date at the museum is the way to go. Pick the museum that interests you and check out their exhibits. Whether it's an art, history, science or other speciality museum, you're bound to have a fun and informative time together.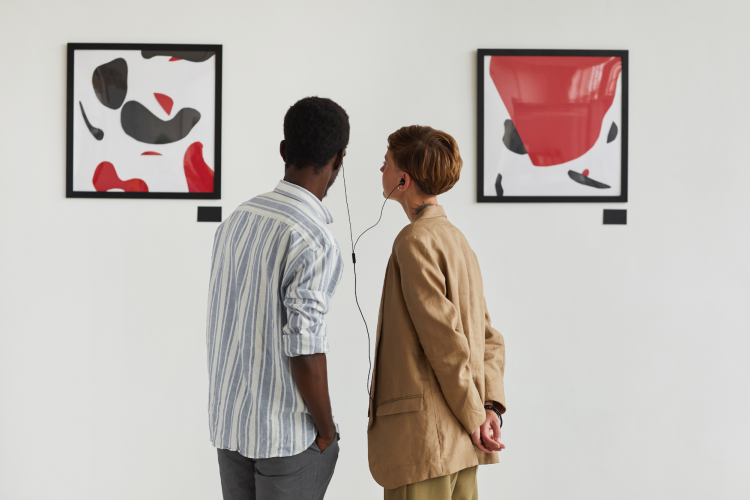 36. Go Flower-Picking
If you're feeling super artsy, go foraging for wild flowers at a nearby forest or hillside. Then, when you get home, you can arrange bouquets for each other. It's a summer date idea that's adventurous, creative and romantic all at once.
37. Take an Art Class
Let your inner artists shine when you take an art class together. You'll have a lovely time expressing yourself through art, whether you decide to paint, craft some pottery or create some other artistic masterpiece!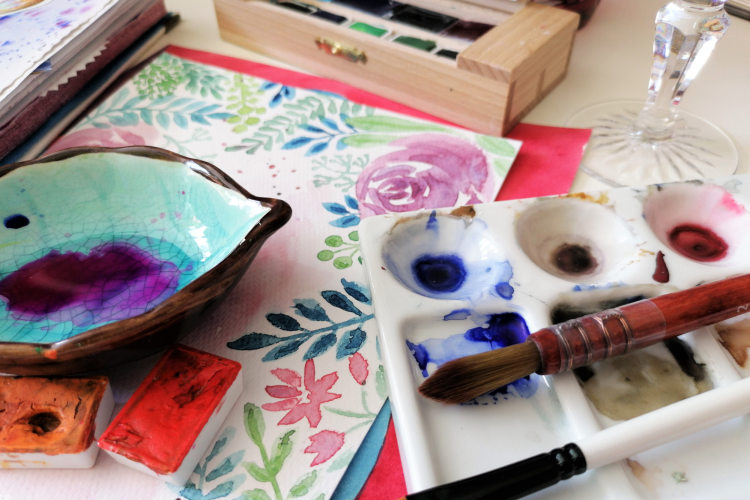 38. Attend an Outdoor Play
Don't just watch any old play, attend an outdoor performance for an even more exciting way to experience the art of theatre! It's totally different than watching a play indoors, but it's a summer date idea that definitely won't disappoint.
39. Go for a Sunrise Stroll
You'll be glad you woke up early for this one. Sunrises are beautiful, and there's really no better way to start your day than admiring the gorgeous daybreak while walking hand-in-hand with your special someone.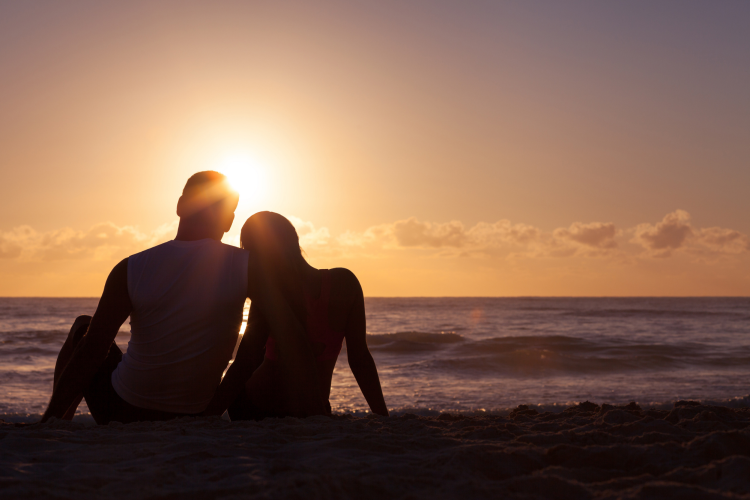 Sporty Summer Date Ideas
40. Go Mini-Golfing
Mini-golf is a classic date idea, and summer is the perfect time to tee off with your date. It's a fun activity that everyone will love, no matter how old.
41. Try Fishing
Whether it's your hundredth time or your first, spending a day out on the water fishing is a great bonding activity. You'll need lots of patience, but the excitement of reeling in a fish is totally worth it, especially when you get to share the experience with your special someone.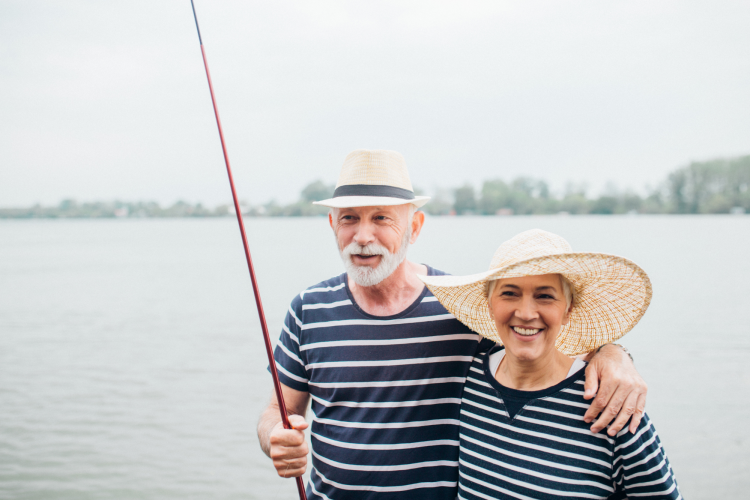 42. Watch a Ball Game
For the true sports fanatics, a date night at the ballpark is the perfect summer date idea. You'll not only get to watch your favorite team play ball, you'll also get to enjoy all those delicious stadium snacks.
Book a Local Food Tour Now
Explore your city's best bites, esteemed eateries and hidden gems with a top-rated tour guide.
43. Go Bowling
If you enjoy sports, but don't necessarily want to work up a sweat, head to the bowling alley and try to knock down those pins. It's a fun way to engage in a little bit of lighthearted competition with your date.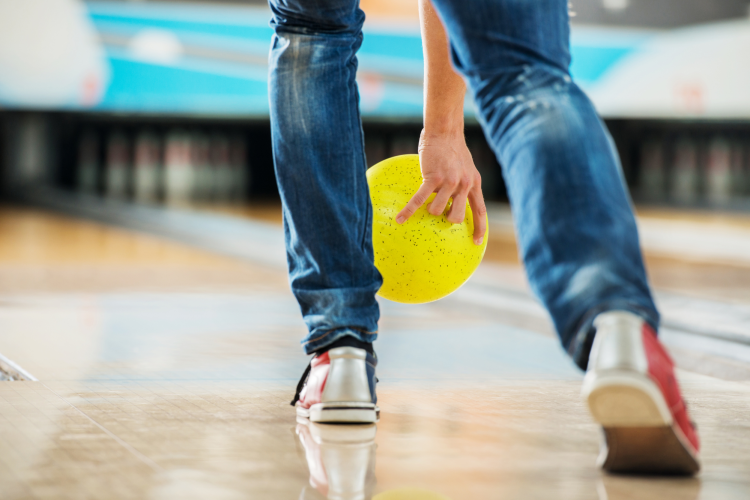 44. Adventure on Rollerblades
Instead of just taking a walk, go on a rollerblade adventure together. It's a neat way to explore local trails and paths, and also a great way to get some exercise.
45. Go-Karting
There's something so exciting about racing around the track on go-karts, which is why you can't go wrong with this classic date idea.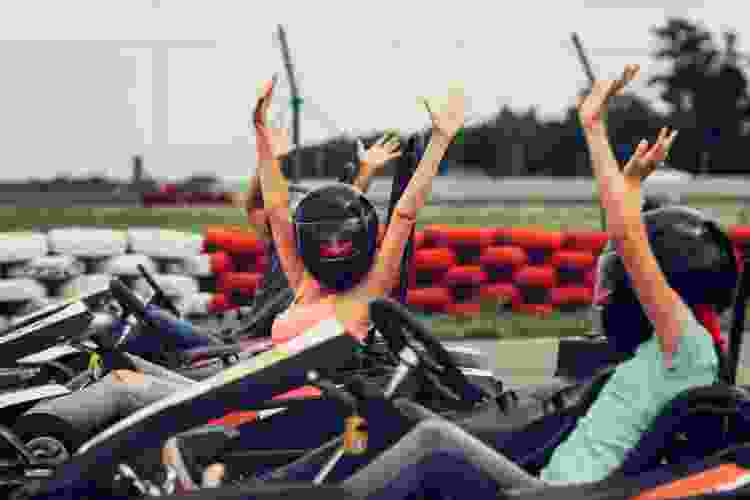 46. Attend a Soccer Game
If you both love soccer, then summer is the perfect time to catch a game at the stadium. Watching the game will have you both on the edge of your seats, and if you're lucky, you just might get to yell out "gooooooaaaallll."
Adventurous Summer Date Ideas
47. Visit an Amusement Park
A great summer date idea for all the thrill seeking couples is a trip to an amusement park. You'll have a blast riding the roller coasters and rides, which also gives you a great reason to hold on tight to your date.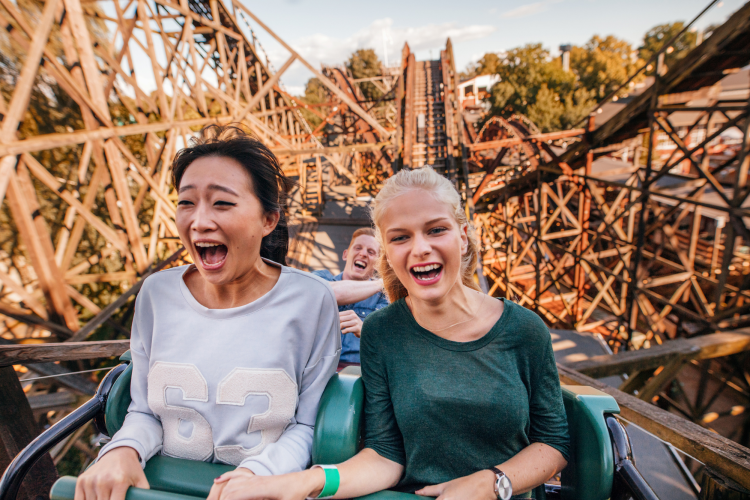 48. Go for a Bike Ride
One of the more adventurous and fun date ideas for the summer is to take a bike ride together. You can explore local trails, cycle along the scenic coastline or maybe bike to your favorite cafe for lunch. No matter where you choose, you'll both have a blast pedaling around in the fresh air.
49. Hot Air Balloon Ride
Bring your relationship to new heights by taking a hot air balloon ride together. It's a bit exhilarating, while also being extremely romantic and pretty relaxing. While the view will be impressive no matter what, it's especially magical at sunset.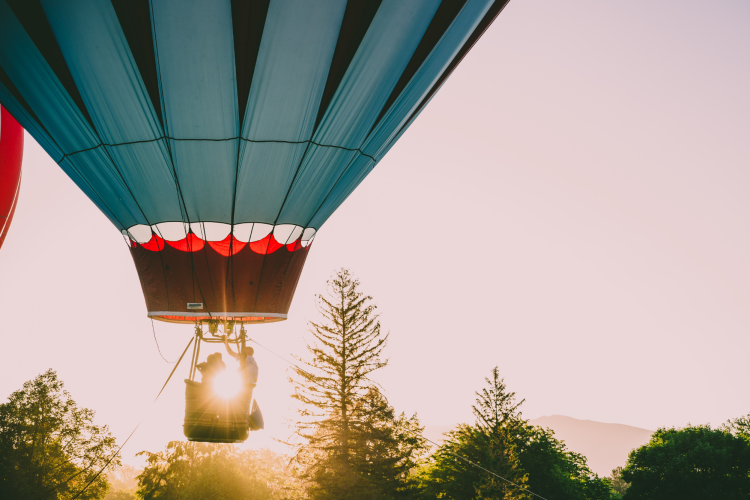 50. Go Skinny Dipping
This is one of the more risque summer date night ideas, but taking a scandalous swim with your date is both exhilarating and memorable. While you don't need swimsuits, you'll definitely want to pack some towels!
51. Set Sail
Charter a sailboat and let the winds carry you across the waves. It's a fun date idea for the summer, especially if you enjoy tackling a challenge together.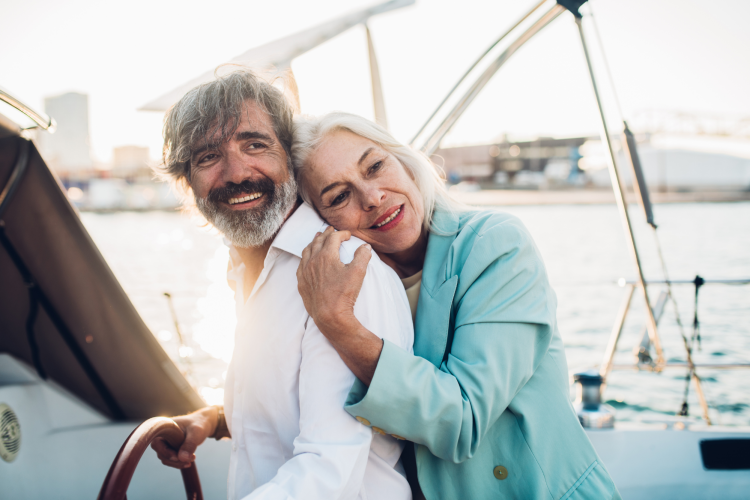 52. Go for a Paddle
Rent a kayak, canoe or some paddleboards, and spend the day floating on the water and soaking up the sun. You can paddle around relatively calm lake waters or take on some more challenging ocean waves, depending on how adventurous you're feeling.
Book a Gourmet Cooking Class Now
Kick-start your culinary confidence with help from a world-class chef. See what's cooking in your city today.
53. Rock-Climbing
If you're looking for a bit of athletic challenge and adventure, rock climbing is a great summer date idea. You'll have to work together to belay one another, but it will be super rewarding when you reach new heights as a team.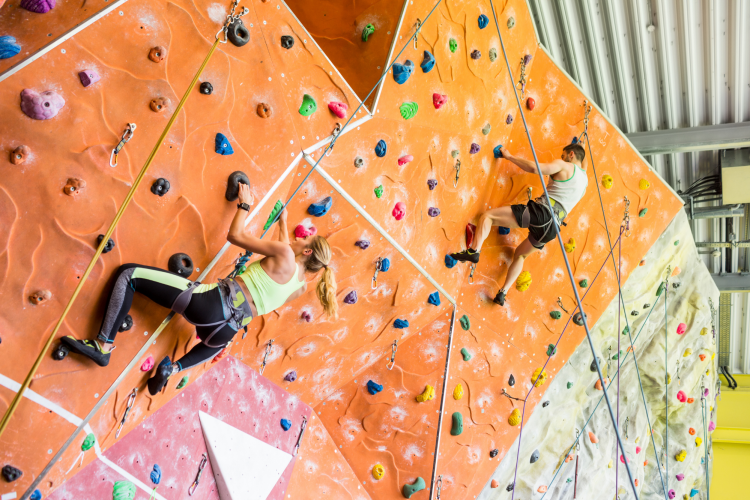 54. Skydiving
What could be more exhilarating than jumping out of a plane together? This is pretty much the ultimate summer date idea for the adventurous thrill-seekers.
55. Road Trip
Plan a summer road trip together, and then embark on your adventure. Who knows exactly where your travels will bring you, but as long as there are snacks and good music, you're gonna have a grand ole time together.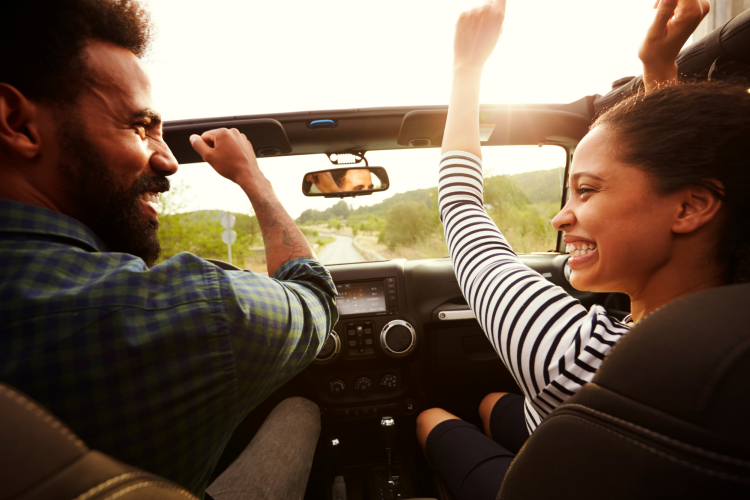 56. Try an Escape Room
For a really unique summer date idea, visit an escape room together. You'll have to work together and combine your brain power if you want to successfully overcome the riddles and challenges.
Relaxing Summer Date Ideas
57. Pool Day
Sometimes you just want a bit of rest and relaxation, which is exactly when you need a date at the pool. Spend the day unwinding with your special someone as you lounge on the patio and float in the water.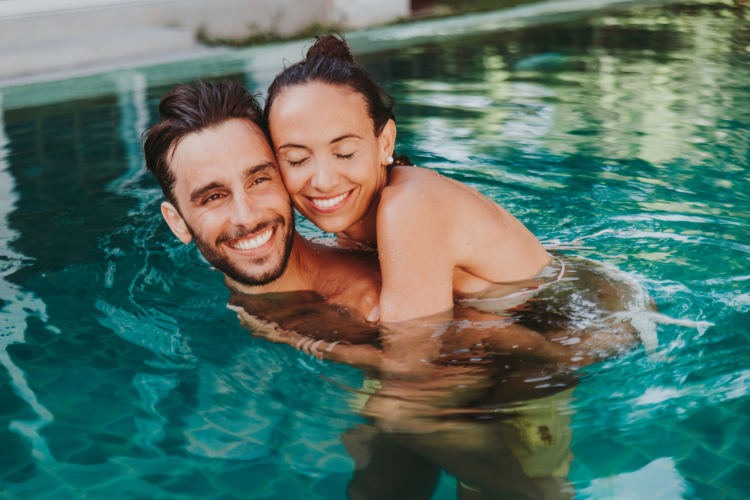 58. Watch an Outdoor Movie
Watching a movie is always a great way to relax, so why not enjoy the beautiful summer weather at the same time? Whether you go to a drive-in outdoor movie or set up a projector in your backyard, it's a lovely and lowkey summer date idea.
59. Spa Day
Everyone loves being pampered, so treat yourselves to a relaxing day at the spa together. Sit back, relax and let the tension melt away while you get a couples massage together. It's a blissful summer date idea you'll both love.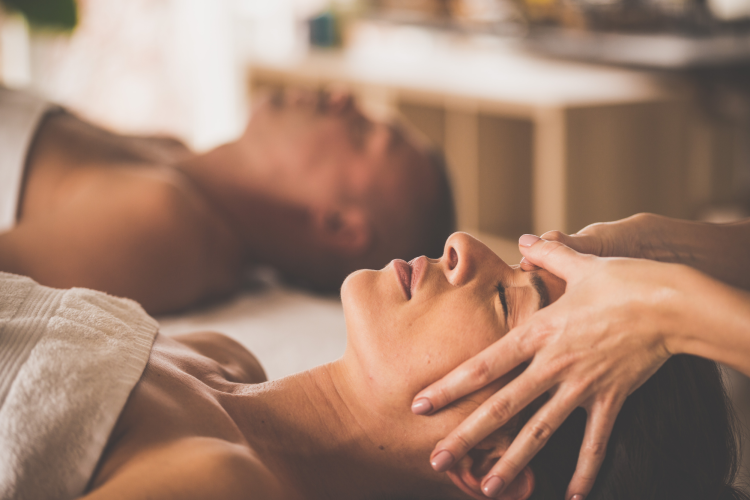 60. Tube Down a River
If you want to spend time in nature, but also want to relax, then going tubing is an excellent summer date idea. You'll feel super content gently floating down the river while you soak up the sun and admire the view along the river bank.
61. Take a Trip
Plan a mini getaway because you deserve a relaxing vacation together. Even if you don't go far, sometimes all you need to recharge is a change of scenery and some time away from home.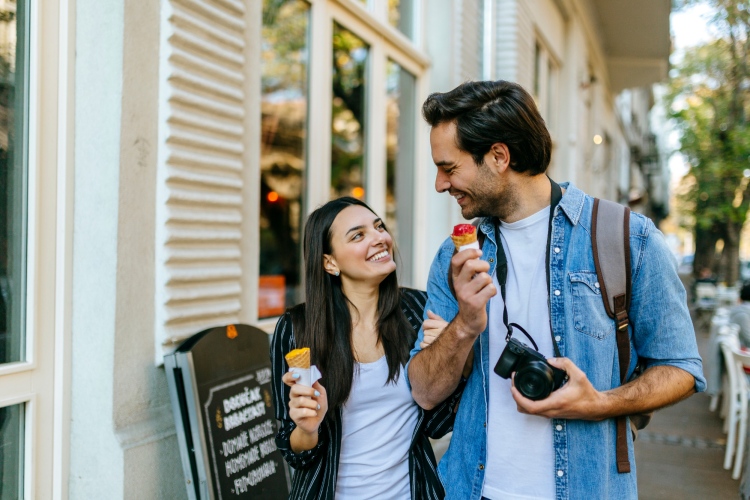 Join 200,000+ Culinary Enthusiasts
Exclusive deals, recipes, cookbooks, and our best tips for home cooks — free and straight to your inbox. PLUS: 500 Rewards Points.
Now that you're feeling inspired by all these great summer date ideas, it's time to pick your favorite and put it in action. From backyard bonfires and homemade ice cream to beach trips and beyond, there's no way you'll be bored this summer. Grab your special someone and start enjoying the beautiful season of summer!
For even more summertime inspiration, check out other experiences on Cozymeal.