27 Unique Date Ideas in D.C.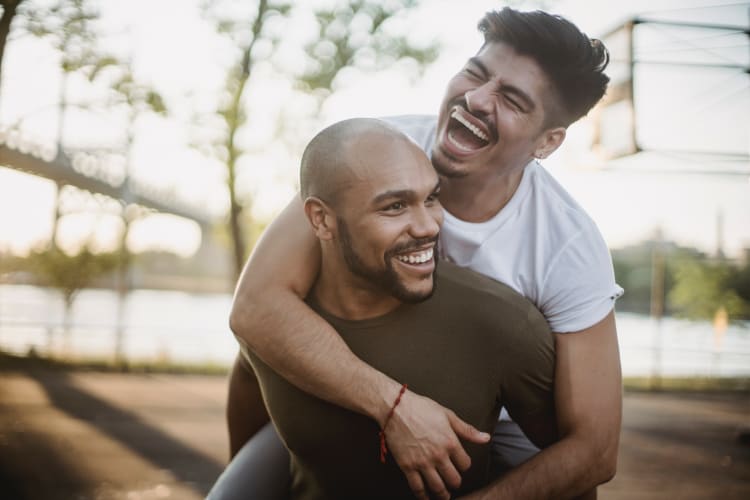 Have you been searching for the best date ideas in D.C.? From some of the country's best museums and historical sites to butterfly gardens and dancing, there's plenty of exciting places to visit and fun things to do in the nation's capital.
Whether you're looking to impress the foodie in your life, for something outdoorsy and adventurous, or to experience the city's art and culture, our guide has 27 of the best date ideas Washington D.C. has to offer. You're sure to have a fabulous date in D.C .with any of these great date ideas!
Jump to Section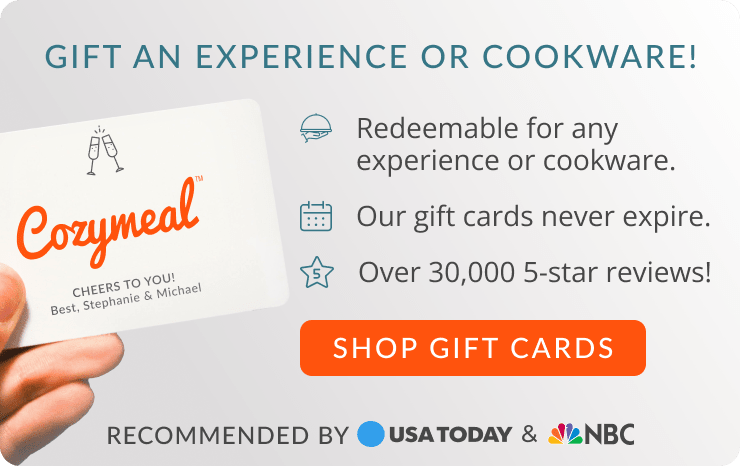 Foodie Date Ideas in D.C.
1. Cooking Classes
If you're looking for one of the best date ideas in the nation's capital, look no further than cooking classes in D.C. Led by top-rated chefs, these classes will have you and your date learning new skills, cooking up something delicious and making incredible memories together. With all different kinds of cooking classes near you, there's something to please everyone's palate. There's even plenty of online cooking classes for something a bit more intimate!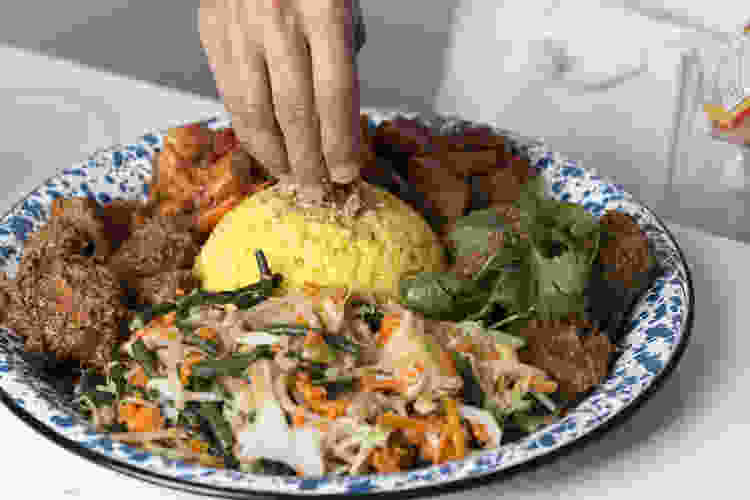 2. Private Chef Experiences
For something extra special, private chefs in D.C. provide the ultimate personalized dining experience for you and your date. These renowned, Michelin-quality chefs will curate a personalized menu and handle the entire dining experience, from shopping and cooking to serving and cleanup. Simply decide the time and place and enjoy an incredible culinary experience with your date when you find the best private chefs near you.
Top-Rated Cooking Classes in D.C.

Master the art of gourmet cuisine with the help of the best chefs in Washington D.C.

Book Now
3. Brewery Tours and Tastings
Check out one of the many local brewery tours and tastings for a chill and fun date idea in D.C. You'll have a blast exploring the intricate workings of your favorite breweries. Of course, after you learn how your beloved ales are made, you can then sit back and enjoy a beer or two together!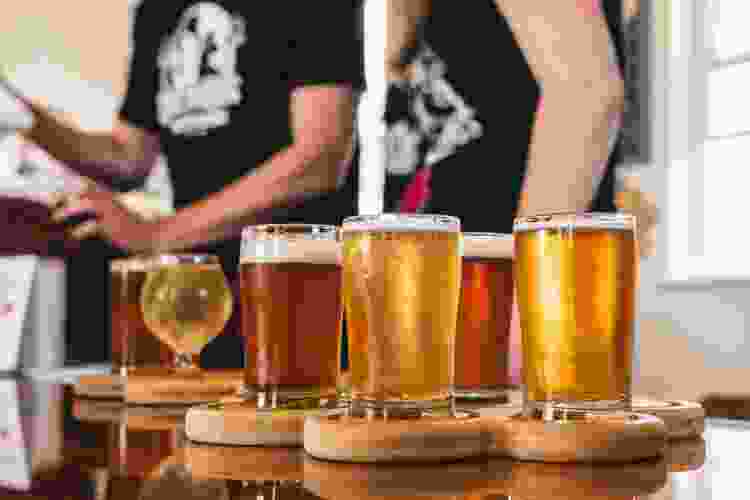 4. Visit Union Market
This culinary marketplace offers all sorts of gourmet eateries, with everything from oyster bars and poke bowls to falooda and lox-spiced bloody marys. Share a new culinary experience together at this food-lover's paradise.
5. Dine at a Michelin-Starred Restaurant
Any serious foodie knows that earning a Michelin-star rating is a pretty major deal. For an extra special date night, impress your date by dining at Minibar or Pineapple & Pearls, both of which received a two-star rating.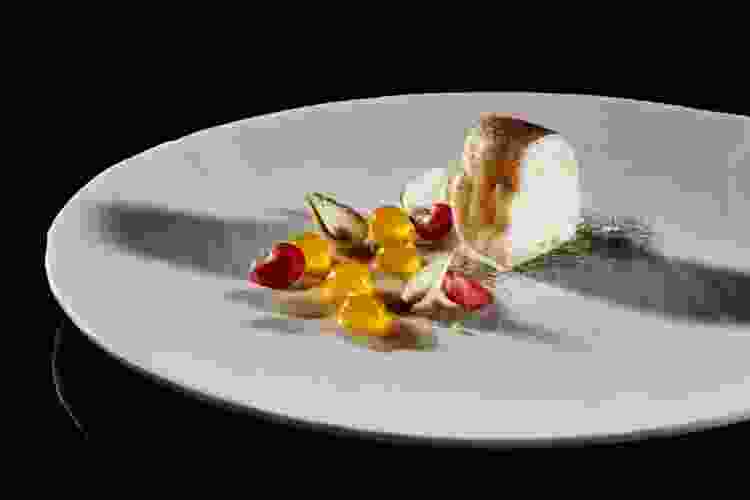 Relaxing Date Ideas in D.C.
6. Unwind at Home With Virtual Date Ideas in D.C.
Online mixology classes are a great date idea in D.C. for when you want to relax together in the comfort of your home. Top-rated mixologists will teach you how to mix up your favorite drinks so you can unwind without ever venturing to a bar. Or, you can skip the mixing part altogether and just enjoy some drinks with virtual wine tastings instead.
Book a Private Chef in D.C. Now
Indulge in the finest fare D.C. has to offer. Book a five-star private chef experience starting at $59/person.
7. Let Your Worries Flutter Away at a Butterfly Garden
For a relaxing date idea in D.C., head to the Butterfly Pavilion at the Smithsonian Museum of Natural History and let the gentle fluttering of the butterflies brighten your mood and lift the stress away. You and your date will both feel incredibly at peace strolling through the tropical oasis and admiring the beautiful butterflies.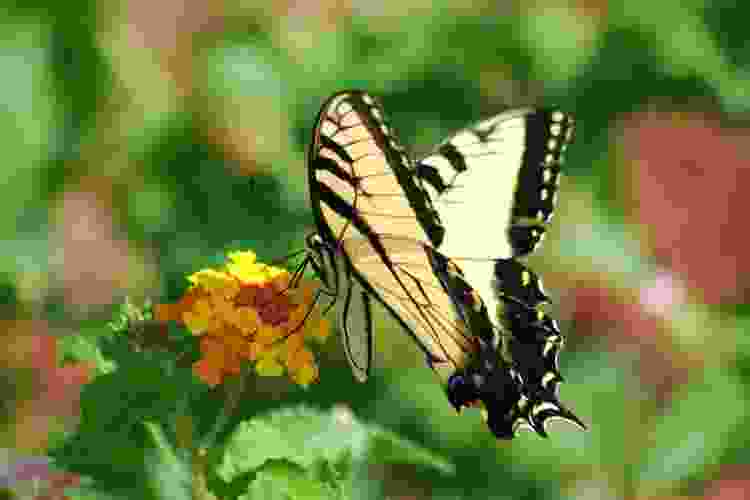 Free Date Ideas in D.C.
8. Jam Out to a Free Concert
Summertime in D.C. is filled with all sorts of live music — and listening to live music is a classic date idea in D.C. Set the mood with some live jazz at the National Gallery of Art's Sculpture Garden, enjoy some patriotic tunes played by a military band or simply find some local reggae or rock-n-roll at the park.
9. Watch an Outdoor Movie
If you're looking for a more intimate date idea in D.C., bring a blanket to Georgetown's Waterfront Park and get cozy while you watch a movie along the water's edge. The Sunset Cinema Series offers all different kinds of films, and it's entirely free.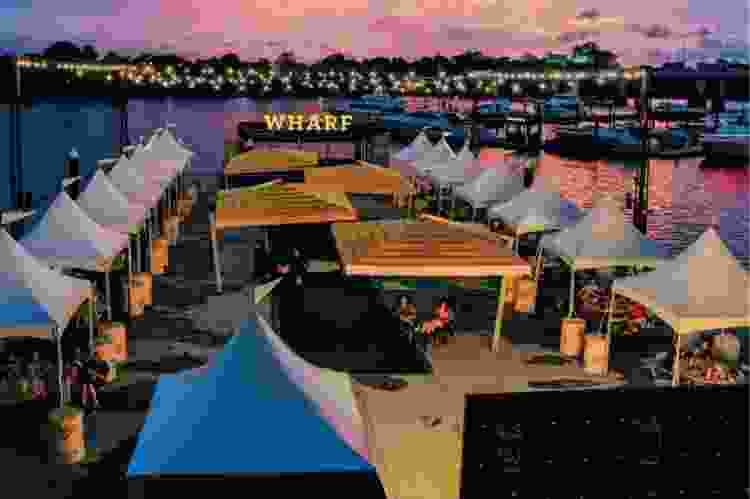 10. Picnic and Watch the Airplanes
Picnics date ideas are always great, but you can make it even more exciting by heading to Gravelly Point Park, where you can watch the airplanes soar overhead as you feast on some wine and fancy cheese. It's romantic, exhilarating and relaxing all at the same time.
Outdoorsy Date Ideas in D.C.
11. Explore the Wharf
When it comes to fun things to do in D.C., the historic waterfront District Wharf is a wonderful place to explore with your date. Stroll along the four piers for incredible views of the city, or simply wander around and wait for inspiration to strike. With parks, restaurants, shops and more, this date idea in D.C. is a great way to check out the city together.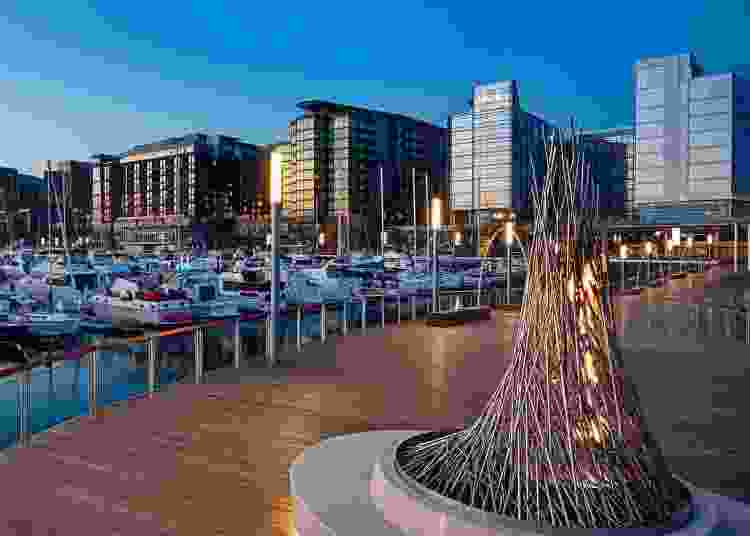 12. Paddle on the Potomac
If you want an adventurous, but charming date idea in D.C., rent a canoe or kayak and set off on a romantic paddle with your partner and explore the city from the water. What could be more dreamy than a sunset boat ride on the Potomac River?
Book Your Virtual Wine Tasting
Bring the winery home with an unforgettable live virtual wine tasting. Your personal sommelier is standing by.
13. Stroll Through the U.S. Botanical Gardens
Flowers are always a great idea, especially for a date, so what could be better than heading to the U.S. Botanical Gardens for a lovely and fragrant stroll? It's a beautiful and romantic way to enjoy some time outdoors together.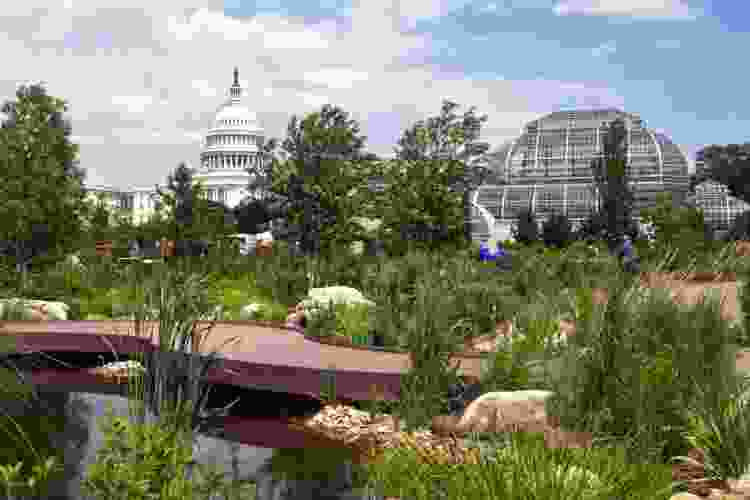 14. Visit the National Zoo
It's one of the nation's favorite (and oldest) zoos, and for good reason! The National Zoo is home to so many adorable animals, including the world-famous pandas, and a date at the zoo will have you feeling lovey-dovey — both for the animals and your date.
15. Tour the Monuments at Night
For one of the best date ideas Washington D.C. has to offer, plan an after-dark monuments visit. These iconic monuments are even more mesmerizing, and unbelievably romantic, when lit up at night and will leave you and your date feeling some special American magic.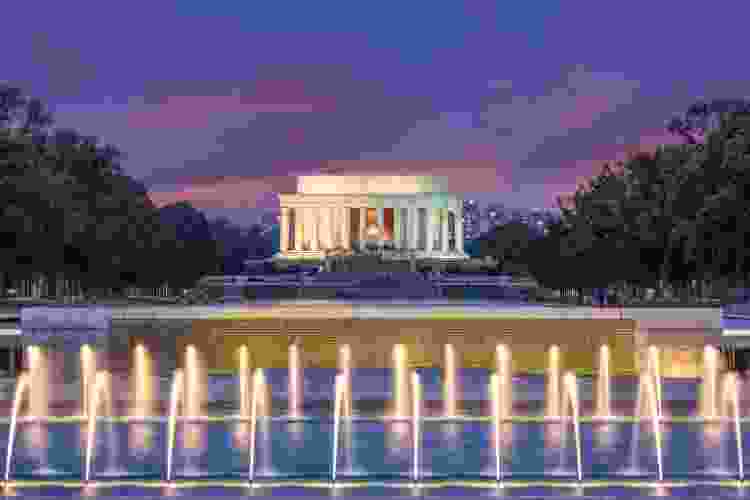 Artistic Date Ideas in D.C.
16. Browse a Bookstore
Book lovers and comic fans will love a date browsing the shelves at D.C.'s beloved indie bookstore, Politics & Prose. Even better, head to a local café or park afterward and spend the afternoon reading together.
17. Learn About Lincoln and Catch a Show at Ford's Theatre
For a date idea in D.C. that both history and theatre buffs will love, plan a day at Ford's Theatre, the site of Abraham Lincoln's assassination. It's now a museum and working theatre, so you can spend the day learning about one of the country's most famous presidents before catching a live show in the evening.
18. Laugh at an Improv Show
If you want to guarantee a date night filled with fun and laughter, attend a show at D.C. Improv. The comedians will keep you smiling all night long as you enjoy the delicious food from the on-site restaurant.
19. Visit Torpedo Factory Art Center
This visual arts center is a bit more unique than your average art museum with over 84 working studios, five galleries and two workshops. Not only can you admire the incredible artwork together, but you can also watch the artists in the act of creation and ask questions about their creative process. The building itself is a bit of a novelty, too, as it used to be a naval munitions factory.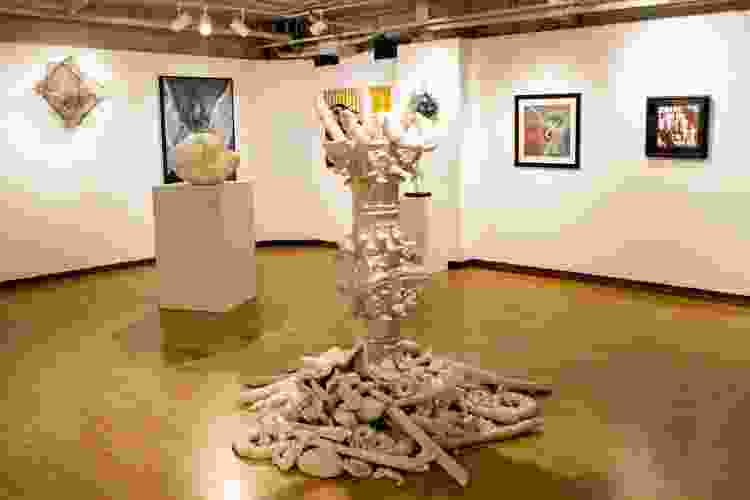 20. Have a Photoshoot at a Street Mural
The neighborhoods of D.C. are filled with mesmerizing street murals just begging to become the backdrop for your next artsy Instagram photo. Get creative together as you pose in front of artist portraits, inspirational quotes, artsy flowers and more. Plus, you'll have plenty of keepsakes to remember the date afterward.
Book an Online Cooking Class Now
Ready to perfect your homemade pasta, paella or pad thai? Join a world-class chef from the comfort of your kitchen.
21. Visit an Art Museum
D.C. is home to some of the most renowned art museums in the country, including the Smithsonian American Art Museum, National Museum of Women in the Arts, the National Portrait Gallery and more. Exploring any of these informative and inspiring museums together makes for an engaging and unique date night in D.C.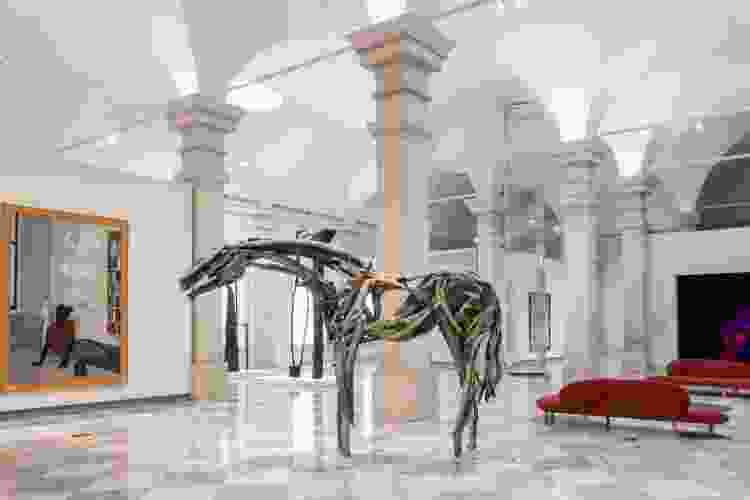 22. Visit the National Postal Museum
Visit this unique museum to learn about the workings of the U.S. mail system, as well as personal American love stories that involved writing love letters. You might even be inspired to write a love letter to your date, which is super cute and romantic.
Adventurous Date Ideas in D.C.
23. Bike Around the City
For a more active date night in D.C., rent a bike from Capital Bikeshares and set off on a bike tour of the National Mall. You'll be able to check out a whole lot more than on foot, and you'll work up an appetite so you can enjoy some post-bike burgers and beer.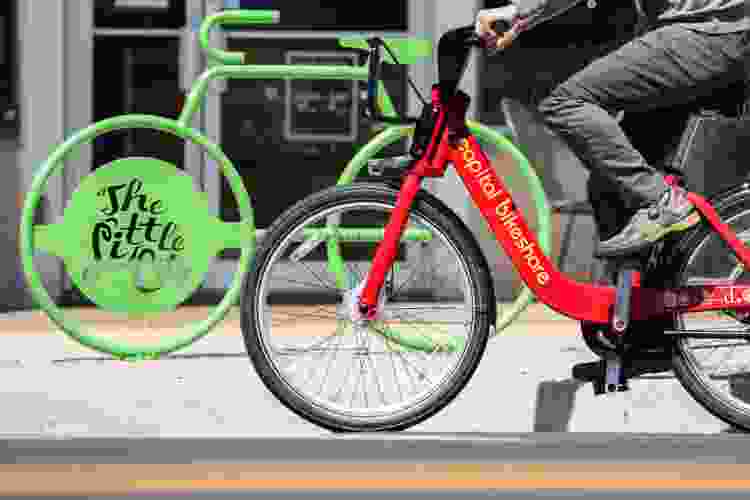 24. Dance the Night Away at Glen Echo Park
Whether you want some good old-fashioned dancing fun or just want to learn some new moves, you can't go wrong with an evening dancing at Glen Echo Park. The night begins with a quick dance class before the dance floor really opens up. With styles from tango to swing, you can try something new and really let loose!
25. Get Lost in Virtual Reality at the Arcade
It's time to level up your arcade date night at Augment VR Arcade, where you and your date can experience the latest virtual reality technology. With activities such as wielding lightsabers, outrunning zombies, virtual painting and more, you and your date will be having so much fun, you might not even want to come back to actual reality!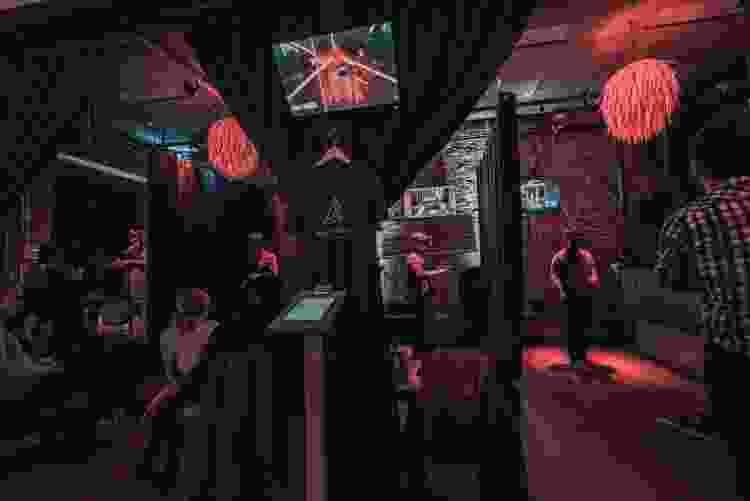 Sporty Date Ideas in D.C.
26. Head to the Race Track
Equestrians will love a date at Pimlico Race Course, where you can feel the exhilaration of watching the horses race around the track. If you plan far enough ahead, you can even attend the famous Preakness Stakes.
Book a Private Chef in D.C. Now
Indulge in the finest fare D.C. has to offer. Book a five-star private chef experience starting at $59/person.
27. Cheer on Your Favorite D.C. Team
No matter what sport you love, you'll absolutely have a blast cheering on your favorite team with your date. It's the perfect occasion to let your competitive side out, and of course, enjoy your favorite ball-park or stadium snacks!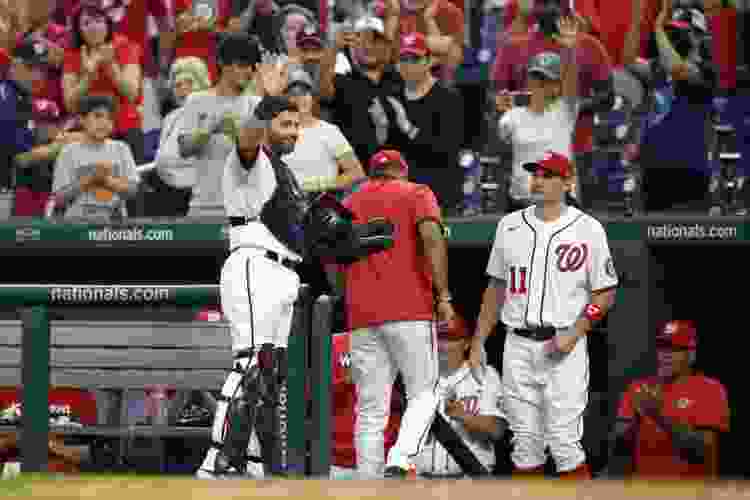 Join 200,000+ Culinary Enthusiasts
Exclusive deals, recipes, cookbooks, and our best tips for home cooks — free and straight to your inbox. PLUS: 500 Rewards Points.
Now that you know all these great date ideas in D.C., it's time to start planning your incredible date. Whether you decide to take a trip to the zoo, visit the monuments at night, get lost in some virtual reality or something else entirely, you're about to have a fabulous date in the nation's capital.
For even more exciting ways to explore D.C. and beyond, check out other experiences happening on Cozymeal.