33 Date Night Ideas in Boston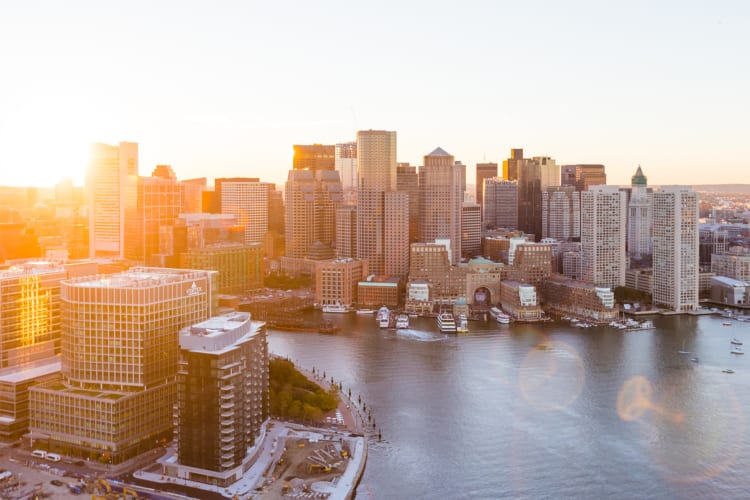 Conjuring up original date ideas in Boston can be challenging, especially when temperatures in Beantown dip below freezing.
Boston offers many couple-friendly excursions suited for any season. But when a nor'easter blizzard is brewing and outdoor activities are out of the question, your options for dates in Boston are limited and you've got to get creative with date nights that go beyond dinner and a movie.
No matter how long you've been dating, it's time to layer up and climb out of the winter doldrums with some date ideas in Boston that are a little more inspired than cuddling on the couch.
Here are 33 fun and unique date ideas in Boston.
Jump to Section
Book a Boston Food Tour Now
Explore Boston's best bites, esteemed eateries and hidden gems with a top local guide.
Foodie Date Ideas in Boston
1. Take a Cooking Class
If you're looking for some unique date ideas in Boston, why not head to the kitchen and try your hand at making something delicious together? Cooking classes in Boston will pair you up with local five-star chefs eager to teach you tips and techniques behind gourmet cuisine.
Don't feel much like going out? Online cooking classes give you an interactive culinary lesson from the comfort of home. Tune in live to chefs from all over the world offering menus ranging from pastry to paleo. This is a fun way to turn your kitchen into a memorable date night destination.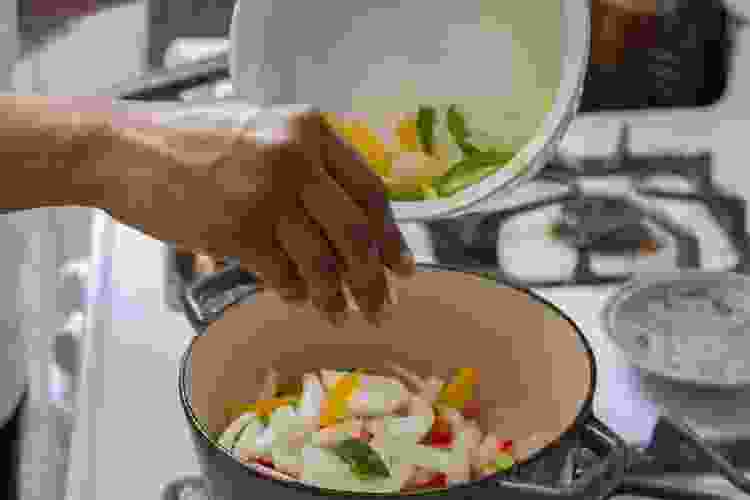 2. Raise a Toast to Online Tastings
Your date night dinner wouldn't be complete without a drink to complement the meal. Take things up a notch with online mixology classes or virtual wine tastings and enjoy the charms of the bar scene at home! Spend a romantic night together practicing your stirring, shaking and pouring technique, or sample wines from around the world with advice from world-class sommeliers.
3. Book a Boston Food Tour
Treat your date to a culinary and cultural stroll around the city's most vibrant and tasty neighborhoods. By combining sweet and savory tastings with fascinating stories, local culture, history and architecture, food tours in Boston are unique date ideas in Boston that create the perfect recipe for memorable and one-of-a-kind outings. It's also an exceptional way to explore new hidden gems in the city, whether it's the best pizza in Boston or the best seafood in Boston.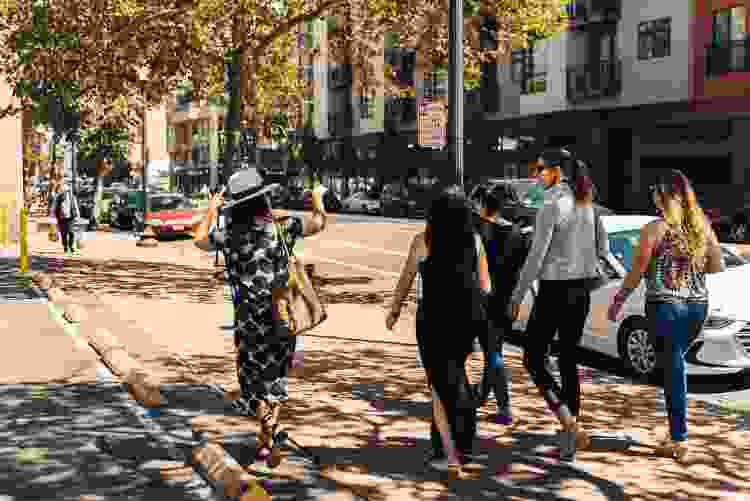 4. Indulge in a Private Chef Experience
The ultimate in romantic and intimate date ideas, a local private chef in Boston can help elevate your special night into a true gourmet experience. Simply choose your favorite menu and let your chef handle the rest, including the shopping, cooking, serving and kitchen clean-up. This is the perfect way to enjoy a restaurant-worthy culinary experience from the comfort of your own home.
5. Chow Down on One-Buck Shucks
Are they aphrodisiacs? No, not so much. But the placebo effect has to be worth something. Part of oysters' aphrodisiac "brand" is the sensuality of the eating experience itself, especially when there are so many spots in and around Boston where you can slurp $1 briny bivalves together. Pair with tropical cocktails and you've just constructed the perfect staycation date idea in Boston.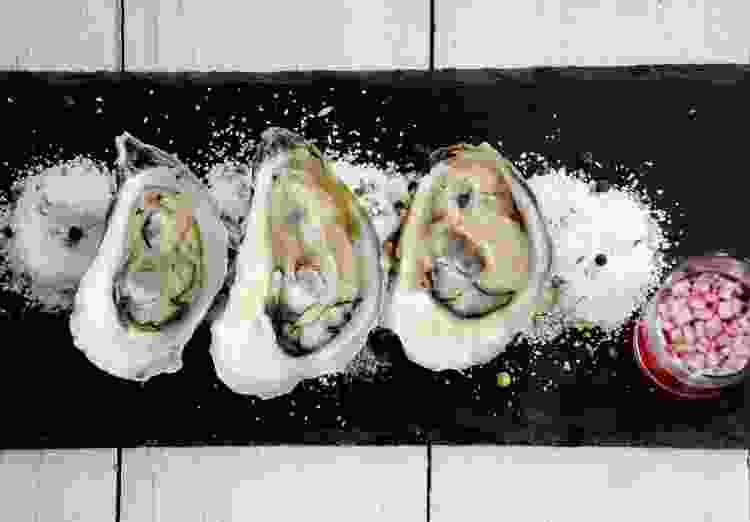 Book a Top Private Chef in Boston
Indulge in the finest fare Boston has to offer. Book a five-star private chef experience starting at $59/person.
6. Explore Classic New England Cuisine
Whether you were born and bred in Boston or just moved to the city, discovering Boston's culinary roots is a must. And the best way to do so is to grab your date and delight in an authentic New England dinner at any number of local eateries, hidden gems or warm and cozy restaurants. From clam chowder to lobster rolls to the city's namesake baked beans, this date idea in Boston is a great way to lean into the iconic Boston foods that define local culture. Don't forget to end your date with a slice of Boston cream pie.
Free Date Ideas in Boston
7. Take a Stroll Along the Esplanade
Boston's Back Bay is home to one of the loveliest date ideas in Boston, the Esplanade. Situated along the Charles River, this natural expanse is ideal for romantic walks among some of the most beautiful green spaces in Massachusetts. You'll find free seasonal activities all year round, whether you're rounding up fun fall date ideas or braving the East Coast chill with outdoor Boston winter date ideas ideal for snuggling.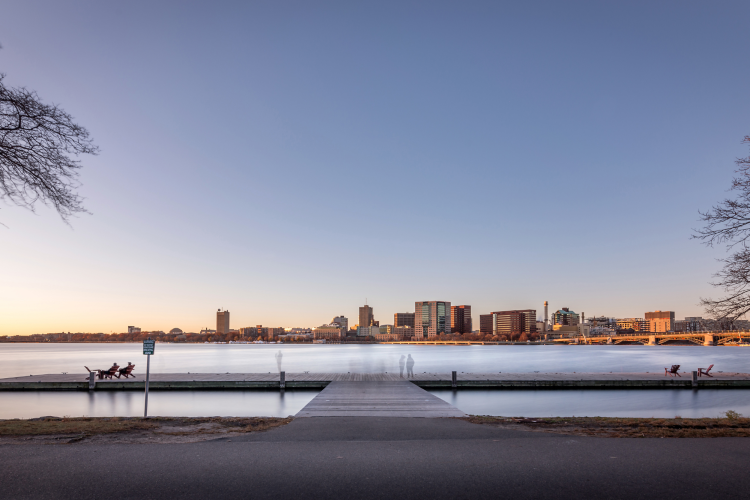 8. See the Sights at Castle Island
There's may not be a castle on Castle Island, but that doesn't prevent it from being one of the best free date ideas Boston has to offer. A quick 15-minute trip from the city, this gorgeous expanse provides beaches, scenic overlooks and even a July 4th 21-gun salute from Old Ironsides as it cruises through Charlestown Navy Yard. It's a perfect locale to explore for romantic picnic date ideas with an ocean view.
9. Get into the Swing of Things at the Lawn on D
The Lawn on D is a community gathering spot with some of the most intriguing date ideas anywhere in Boston. This ultra-contemporary outdoor space on D Street makes a playful possibility for your first-date ideas around Boston. Glowing moon-shaped swings light up the night, with an array of oversized board games make for perfect outdoor entertainment. Admission is free, swings are first come, first served and concessions stands are available for snacks and drinks while romance blossoms.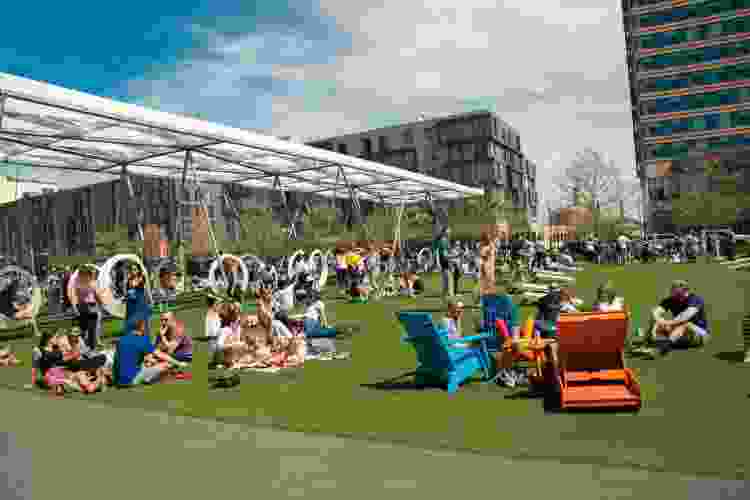 Top-Rated Cooking Classes in Boston
Master the art of gourmet cuisine taught by Boston's best chefs.
10. Groove Along With a Concert in the Park
Free music is always a good thing, especially when included among your fun date ideas in Boston. Summer concert series in neighborhoods around the city make it easy for music-loving couples to settle in with a few drinks and soak up the sweet tunes. From jazz in the park to bands from various genres performing most weekends through the summer months, there's a variety of last-minute date ideas that are sure to keep the music playing.
11. Get on Your Feet for a City Tour
With Free Tours by Foot, couples in search of Boston's best date ideas are just a click away. Take a spooky ghost tour and visit the haunted corners of the city (perfect for a Halloween date idea), or wear your best tweed coat for a trek through the Cambridge and Harvard campuses. There are six excursions to choose from, and though the name and the price say "free," a suggested pay-what-you-want model lets you show your appreciation with a few dollars for the guide service.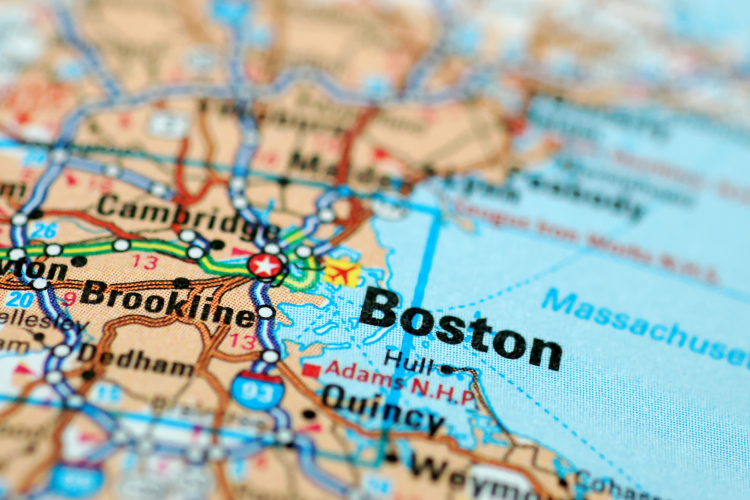 12. View the Heavens at Coit Observatory
Get starstruck with your special someone with an evening of skywatching at Coit Observatory. Public viewings through Boston University's bank of telescopes have been a tradition since 1967. You and your special someone can take advantage of the chance to gaze into infinity together, taking in a sky full of stars entirely for free. Cheap date ideas around Boston have rarely been this cosmic.
Cute Date Ideas in Boston
13. Walk on the Sweet Side With a Chocolate Factory Tour
Get an insider's view of the chocolate making process with a tour of the Taza Chocolate factory. Taza creates stone ground bean-to-bar chocolate, a technique that creates a unique finished product that's less processed and more rustic. See the chocolate making in action Wednesdays through Fridays between 11:00 a.m. and 2:00 p.m. for a delicious date idea in Boston's artisan food scene. Your $12 admission includes samples of the good stuff!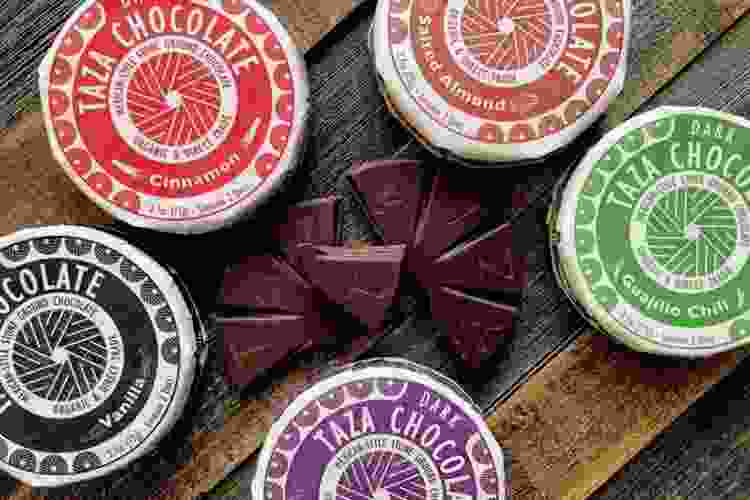 14. Experience Some Truly Bad Art
You and your sweetheart don't need a trained eye to know bad art when you see it! The Museum of Bad Art, or MOBA, is Boston's tribute to dubious artistic creations. Couples looking for hilarious date ideas in Boston can experience an array of poorly executed paintings chosen from among the museum's growing collection. Though the concept is humorous, the museum is serious about presenting art that might not find a home otherwise, making this a top-notch spot to spend some together time.
Book a Boston Food Tour Now
Explore Boston's best bites, esteemed eateries and hidden gems with a top local guide.
15. Play Around at a Board Game Café
Cuddle up for a few rounds of their favorites at Tavern of Tales, one the best date ideas in Boston for lovers of all things gaming. Book a private session with a game master to learn about the latest premium releases or hang out in the dining room and play on your own. You'll find a collection of familiar favorites and new titles to try, plus treats and drinks to enjoy from the café and bar as you roll the dice on romance.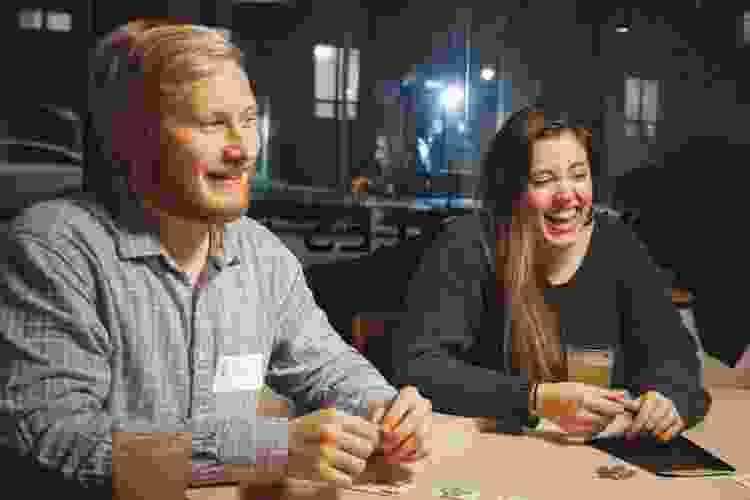 16. Get Colorful at SOWA First Fridays
SOWA, Boston's south end art district, offers some of the best art-oriented date ideas anywhere in Boston. On the first Friday of every month, this vibrant district opens its gallery doors to welcome visitors and introduce their newest works. Bring your special someone to meet the artists, grab a bite and a drink at a local diner and maybe even take home a piece of art to add to your home collection.
17. Snap Some Couple Photos on Acorn Street
The quaint brick-and-mortar buildings and cobblestone roadways on frequently photographed Acorn Street make a perfect backdrop for photographic date ideas in Boston. Couples can pose for romantic self-portraits while taking in the historic vibe in one of the country's oldest neighborhoods. The holidays are particularly pretty, with row houses dressed to the nines for the festive season. Nearby Charles Street offers shops and restaurants to visit after your shoot.
18. Take Afternoon Tea in the Boston Library
Turn a trip to the library into an elegant date idea in Boston with an afternoon tea. The Boston Library offers 90-minute tea sessions with cakes and scones served in the stately McKim Building. Guests can also sample tea-infused cocktails with a distinctly literary theme, creating a book lover's paradise that doubles as a cute date idea in Boston like few others around the city.
Date Night Ideas in Boston
19. Take Your Place on the Karaoke Stage
For couples who love the spotlight, Stage Karaoke Studios is a Boston date idea worth singing about. Book a private studio to keep your crooning sessions on the down-low or step onto the main stage and belt out your favorite tunes. With full lighting production and DJ services, you'll have a prime location to show off your talent, and maybe even hit the high notes with a date night duet.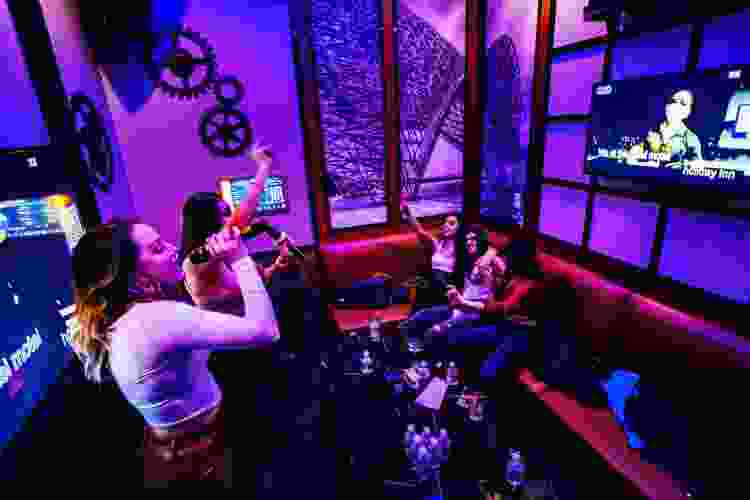 Book a Top Private Chef in Boston
Indulge in the finest fare Boston has to offer. Book a five-star private chef experience starting at $59/person.
20. Get on the Floor for a Night of Dancing
At Venu, you'll find the hippest club for a date night in Boston with glamour to spare. Rent a VIP tables and turn your weekend evening out into a celebrity-style affair. There's a posh bottle menu for occasions that call for high-ticket indulgences. A few spins on the floor to the latest hip-hop and Latin club tunes and you'll be floating on air.
21. Sneak Into a Speakeasy for Dinner and Drinks
Hideaways to hunker down in are a must when it comes to exciting date night ideas in Boston. With reservations at a speakeasy like Next Door, couples can sink into the romance of a bygone era where secret passages lead to pleasures untold. In this case, those pleasures include elegant pours, craft cocktails and a host of sumptuous small plates. Be sure to dress to impress for your 90-minute escape to this upscale oasis.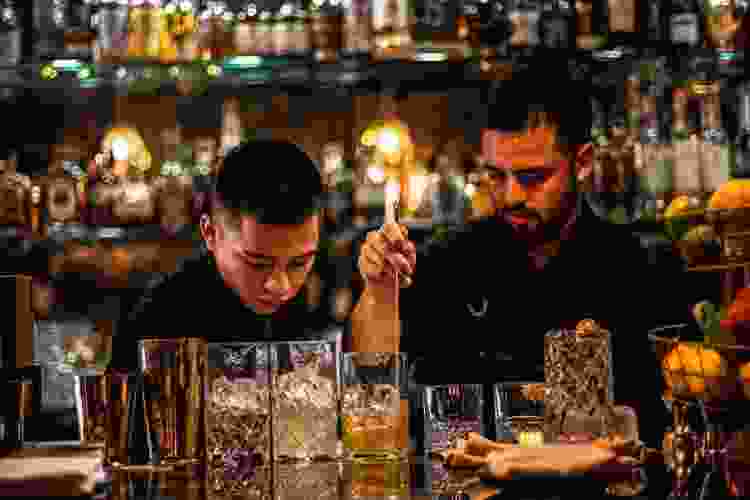 22. Get Carried Away With a Carriage Ride
Thrill to the classic romance of a carriage ride through the heart of town, one of the best date ideas in Boston for seeing the city sights. Tours last between 15 and 60 minutes, with prices ranging from $40 to $150 and up, plus gratuity. You'll visit a list of historic sites in some of the city's most charming districts, snuggled up in an old-fashioned horse-powered vehicle that never goes out of style.
23. Experience the Power of a Symphony
For a date night idea only Boston can offer, pick up tickets to a concert with the Boston Symphony Orchestra. This world-renowned orchestra has been thrilling crowds since 1881. The finest virtuosos from around the globe fill the calendar, providing couples with a taste for culture something sweet to sample year-round. You can also find free community concerts around town for budget-friendly classical music date ideas that present the very best entertainment in Boston.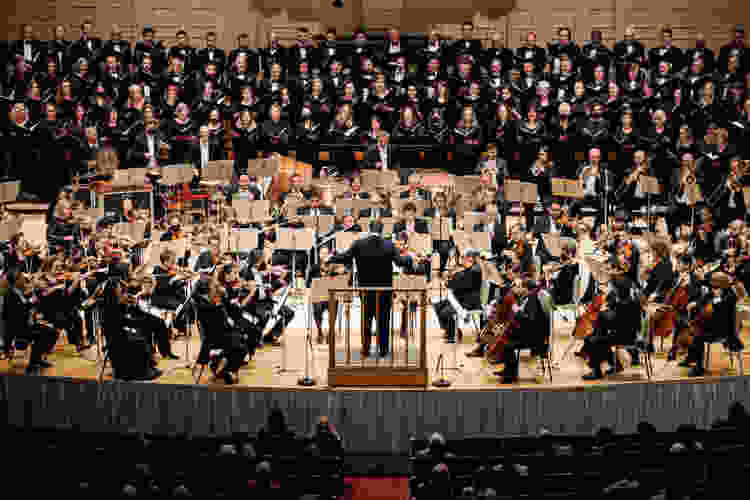 24. Take a Shot at Social Darts
Flight Club takes the game of darts in energetic new directions with their Social Darts events, a perfect date night idea for Boston couples who love making new friends. Groups of between two and twelve guests participate in dart competitions using the latest in HD screen scorekeeping. Drinks and dishes complete the scene in one of the more interactive things to do in Boston when date night arrives.
Top-Rated Cooking Classes in Boston
Master the art of gourmet cuisine taught by Boston's best chefs.
First-Date Ideas in Boston
25. Dig Into the City's Best Desserts
Get your first date ideas in Boston off to a sweet start with dessert instead of dinner. There's Boston cream pie, of course, a staple of the city's sweets scene. You can go global with Mediterranean treats from Sofra, indulge in pastries and baked goodies at Café Beatrice or sample cannoli and gelato with a trip to Dolce, the city's open-all-day café. Pair a few small plates to share with coffee or cocktails to make your first date a memorable one. Dates in Boston can certainly be decadent, so live it up!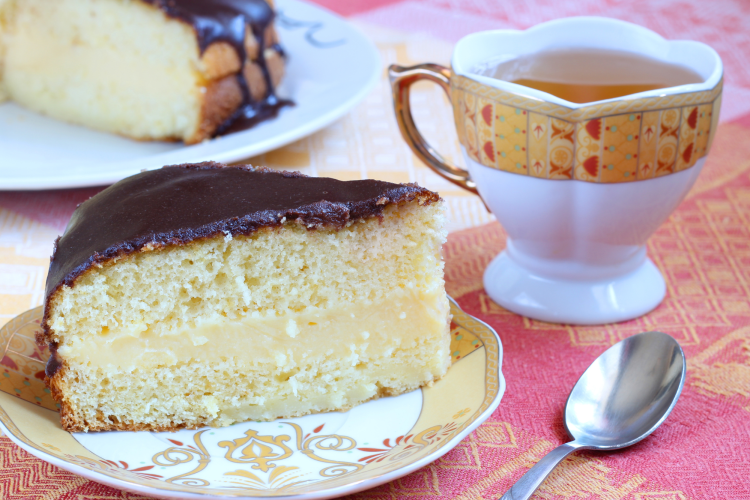 26. Get Artsy With a Paint and Sip Lesson
Paint and sip lessons like the sessions at Muse Paintbar make exceptional date idea in Boston for couples with a creative calling. No worries if you've never painted before. These courses include all the supplies and instruction you'll need to create a finished work of your own. With drinks and snacks on hand, you and your new someone will be partying with color and unleashing your creative side in no time.
27. Bury the Hatchet at an Axe Throwing Club
Challenge your new boo to some friendly competition with an evening of axe throwing, a bullseye of a first date idea in Boston. Urban Axes offers a safe space for tossing sharp objects, providing a safety lesson and introductory instruction before letting to test your mettle. You can book a Social Throwing session to take the first-date pressure off or try a one-hour walk-in to make things a bit more personal. Without a doubt, these are some of the best first date spots in Boston.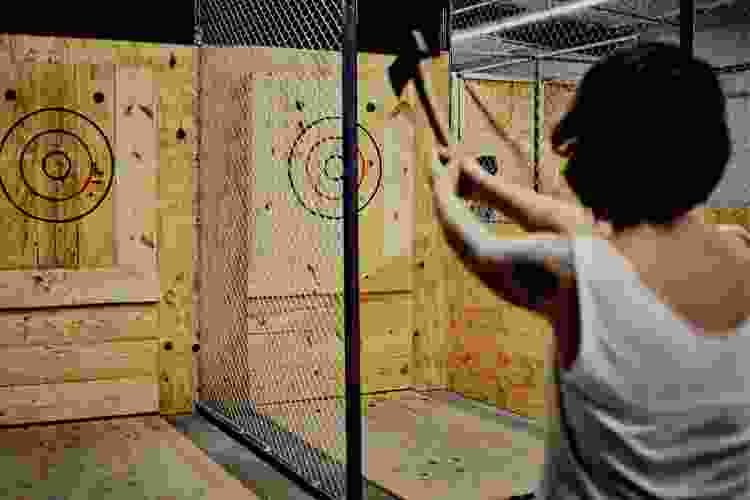 28. Glide Together on an Ice Rink
Boston winter date ideas for new couples should absolutely include an ice skating session. With modern rinks like the Rink at 401 scattered around the city, Boston is home to some of the sweetest skating sites in the U.S. Bundle up and invite your new someone to tie on some blades and go for an old-fashioned glide across the ice, with a necessary stop for spiked hot chocolate after your toes have thawed!
Outdoor Date Ideas in Boston
29. Fenway Park
This temple to the great American pastime makes a great date idea in Boston for baseball fans of all stripes. Book a Fenway tour and experience the oldest baseball stadium in the U.S that's still in use. Couples can get a peek behind the scenes of a Boston landmark and learn the history of the players who've helped make the Red Sox a true American legend.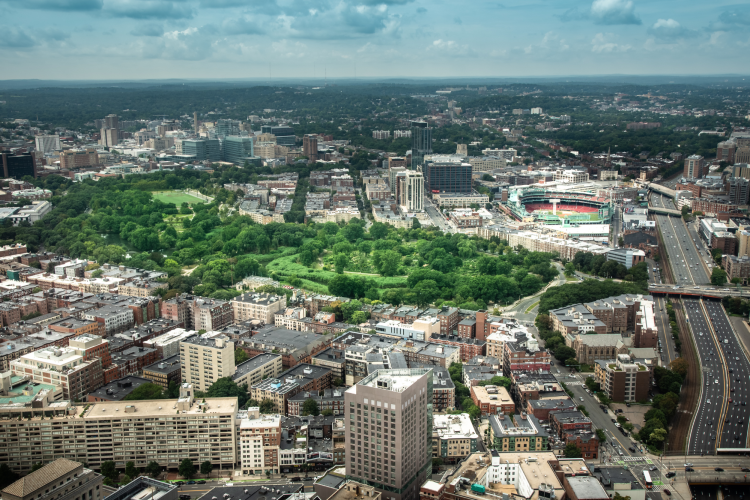 Book a Boston Food Tour Now
Explore Boston's best bites, esteemed eateries and hidden gems with a top local guide.
30. Harbor Tour
The beauty of Boston Harbor makes a fantastic date idea in Boston when weather permits. Whether you prefer whale watching and sightseeing on a booze cruise or taking in the view on a turn-of-the-century yacht, you'll find tour companies ready to get you seabound. Some tours are seasonal, running from spring through fall, something to consider when planning your rollicking nautical date ideas in Boston's Atlantic waters.
31. Stop and Smell the Roses at Boston Public Garden
For an outdoor date idea in Boston with natural appeal, pack a picnic and take a trek through Boston Public Garden. This 19th century green space was America's first botanical garden, filled with Victorian charm and lush heritage. Glide along tranquil waters on a swan boat or simply stroll the grounds and take in the scenery before having lunch al fresco.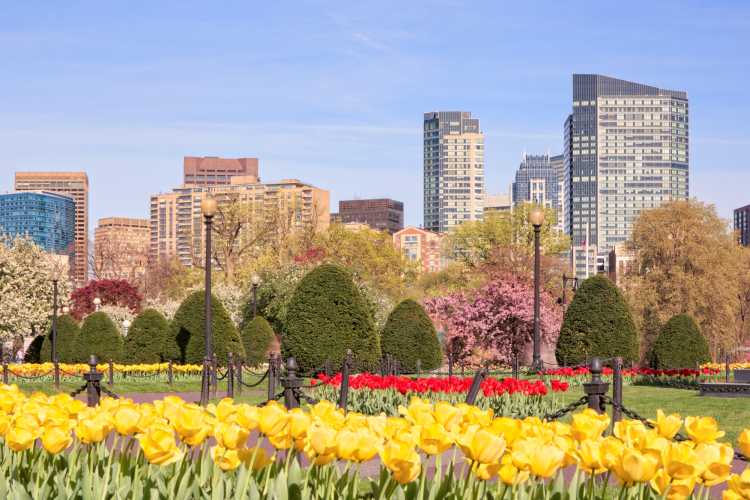 32. Take a Stroll Among the Masterpieces
From the expressive street art of the Roxbury neighborhood to the celebration of color along Rose Kennedy Greenway, incredible public art exhibits provide date ideas in Boston that take advantage of both creative genius and outdoor spaces. Spend an afternoon exploring one of these open-air galleries with coffee and pastries for a lowkey outdoor date filled with color and vision.
33. Get Pumped With Fitness in the Park
Active couples can jump, stretch and kick their way to better health with a workout date in the fresh air. With more than 100 outdoor fitness classes around the area, energetic summer date ideas in Boston for health nuts is as easy as checking The Boston Calendar and finding a session that suits your tastes. You'll spend special time together while improving your wellbeing under the beautiful Boston skies.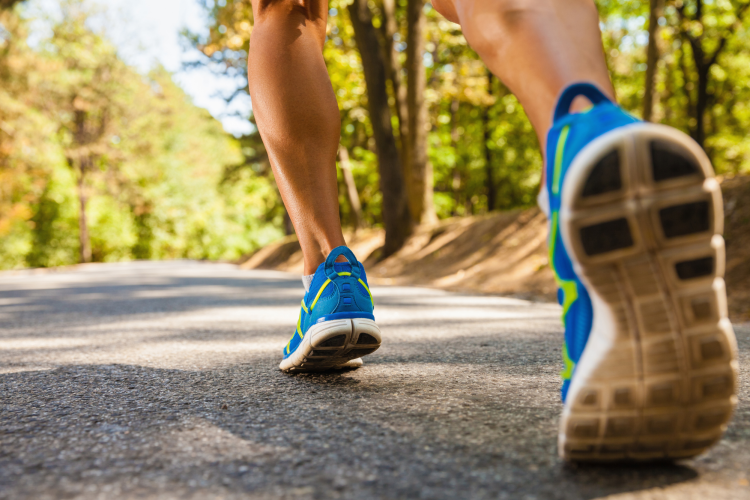 Join 200,000+ Culinary Enthusiasts
Exclusive deals, recipes, cookbooks, and our best tips for home cooks — free and straight to your inbox. PLUS: 500 Rewards Points.
There you have it! These wicked awesome date ideas in Boston will help you spice things up, enjoy the season and get to know and love the city you call home.
For even more date ideas in Boston and other cities, check out other experiences happening on Cozymeal.