37 Must-Do Date Ideas in Pittsburgh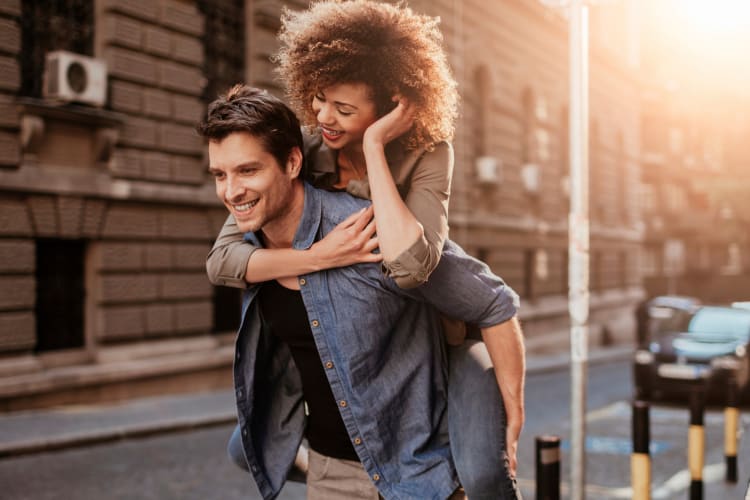 Our editorial team recommends the best products through independent research, selection and careful review. If you make a purchase through one of our affiliate links, we may earn a commission. Prices are subject to change.
Are you looking to impress someone special with a few creative date ideas in Pittsburgh? The Steel City has a wealth of museums, sporting events and quirky attractions to offer something for every taste.
Pittsburgh was built on hills and is bordered by the Allegheny, Monongahela and Ohio rivers, making for some beautiful scenery and steep streets. From a stroll through Pittsburgh's original foodie paradise in The Strip to a sunset ride on a rollercoaster at Kennywood Park, you and your date are bound to find something you like in this list of 37 fun date ideas in Pittsburgh.
Jump to Section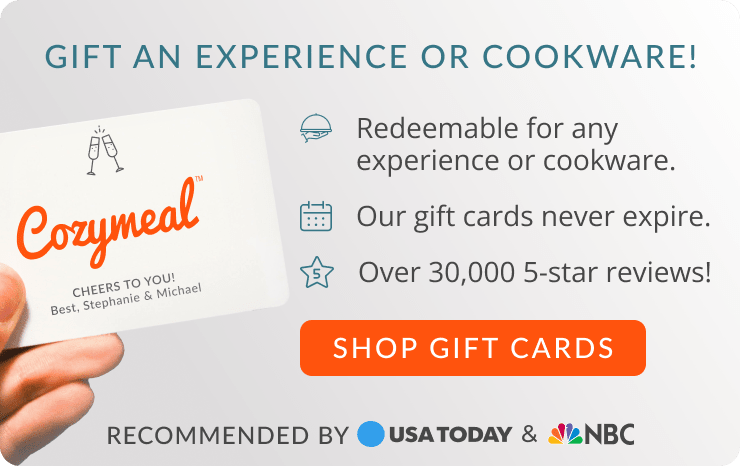 Foodie Date Ideas in Pittsburgh
1. Cooking Classes
If you and your date are foodies, what could be better date night in Pittsburgh than to look for some cooking classes near you? Explore popular local cuisines like Italian, Polish or Hungarian, or discover a new cuisine altogether with cooking classes in Pittsburgh. It's also fun to learn new techniques from a professional chef and use them to make dinners at home. You can take in-person classes or stay home and sign on for an online cooking class.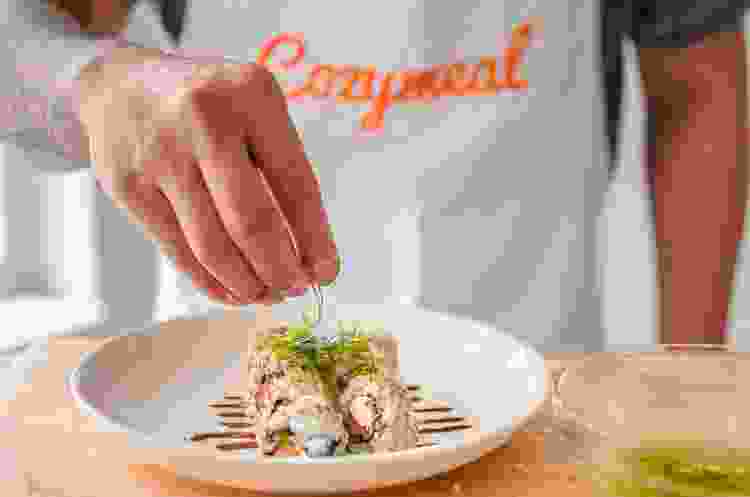 Top-Rated Cooking Classes in Pittsburgh

Master the art of gourmet cuisine taught by Pittsburgh's best chefs.

Book Now
2. Private Chef Experiences
If you have a special anniversary coming up, or you're simply looking for a stay-home date idea, looking up private chefs near you makes for a memorable date night in Pittsburgh. You choose the meal, the date and time, and one of the experienced private chefs in Pittsburgh will prepare a wonderful meal for you and your date, and tidy up before leaving.
3. Brewery Tours
Beer has always been big in the Iron City, but in recent years Pittsburgh has seen a wave of new artisan breweries. There is even one in a converted church. Gather with some friends for a fun double date idea out on the town.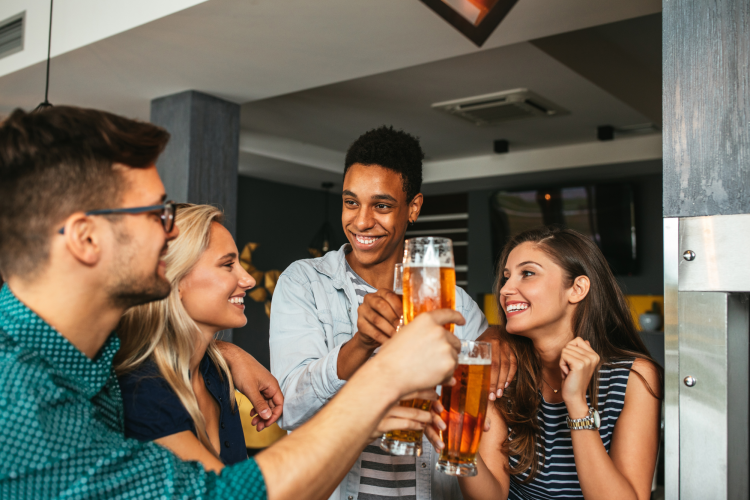 4. Winery Tours
Although central Pennsylvania is not famous as a wine region, Pittsburgh is home to several urban wineries, cideries and meaderies. As far as date ideas in Pittsburgh go, taking someone to a tasting and sampling the local libations is a great way to spend an evening.
5. Distillery Tours
Once the sole territory of large producers, many small distilleries have started in Pittsburgh in recent years. They each specialize in small batch whiskey, rum, vodka or gin and offer tastings on a regular schedule.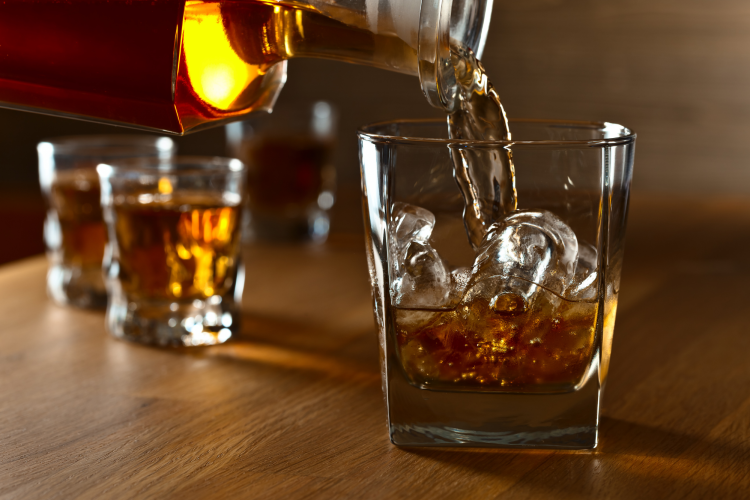 6. Food Tours
Pittsburgh is famous not only for food, but also for fascinating architecture. You can blend both with a food tour through one of the city's famous neighborhoods. Probably the best-know food area in Pittsburgh is simply called The Strip. Located along the banks of the Allegheny River, this area is full of restaurants, sandwich shops, food purveyors, galleries and an amazing farmers market, so it's a popular spot for a date idea in Pittsburgh.
Book a Top Private Chef in Pittsburgh
Indulge in the finest fare Pittsburgh has to offer. Book a five-star private chef experience starting at $59/person.
7. Experience Eastern European Vegan at Apteka
This romantic restaurant offers seasonal dishes on its Eastern European Vegan menu. Dishes like chlodnik (vegan borscht) and faszerowane pomidory (tomatoes stuffed with zucchini, onions and rice) are made with locally produced fruits and vegetables.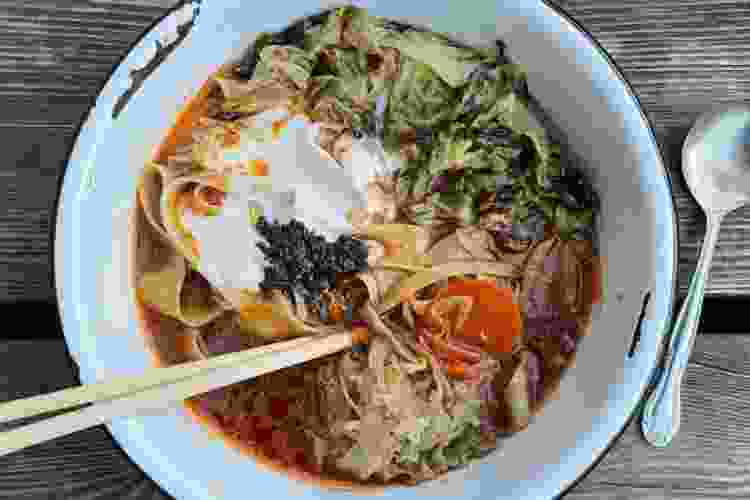 8. Dine in the Trees
A short drive north, Tree Tops Restaurant in Acme offers fine dining inside or on a deck that meanders through the trees. Steaks and seafood, plus vegetarian, gluten-free and vegan dishes promise something for everyone.
9. Wood-Fired Specialties From Alta Via
The pasta is amazing at this Italian establishment just north of the city, but Alta Via also makes good use of a wood-fired oven to produce appetizers and vegetable dishes like baby artichokes with mint and Meyer lemon aoli. A visit to this restaurant is sure to be one of your better date ideas in Pittsburgh.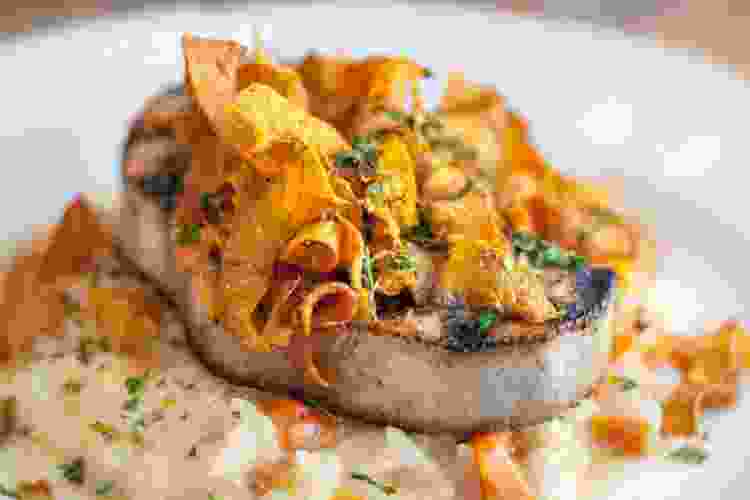 Relaxing Date Ideas in Pittsburgh
10. Stop and Smell the Roses at Phipps
If you like flowers and gardens, Phipps Conservatory is a relaxing date idea in Pittsburgh. The 14-room glass house with 23 separate gardens presents exhibits year-round, with the spring bulb display and Christmas as favorites.
11. Hang Out With Animals
If your date is an animal lover, a trip to the zoo is a fun date idea in Pittsburgh. The Pittsburgh Zoo includes an aquarium and offers a chance to see exotic land and sea animals. You can even go zip lining!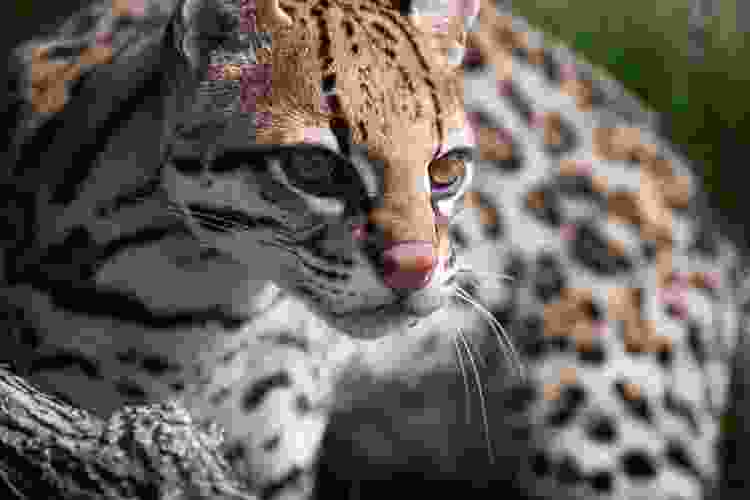 12. Meet a Different Kind of Pittsburgh Penguin
The National Aviary is a beautiful enclosed garden with lots of species of birds, including penguins. Pay a visit for a unique date idea in Pittsburgh that will make your hear soar.
13. Take in a Game
With no shortage of beloved sports teams, one of the most popular things to do in Pittsburgh for couples is going to a Pirates baseball, Steelers football or Penguins hockey game.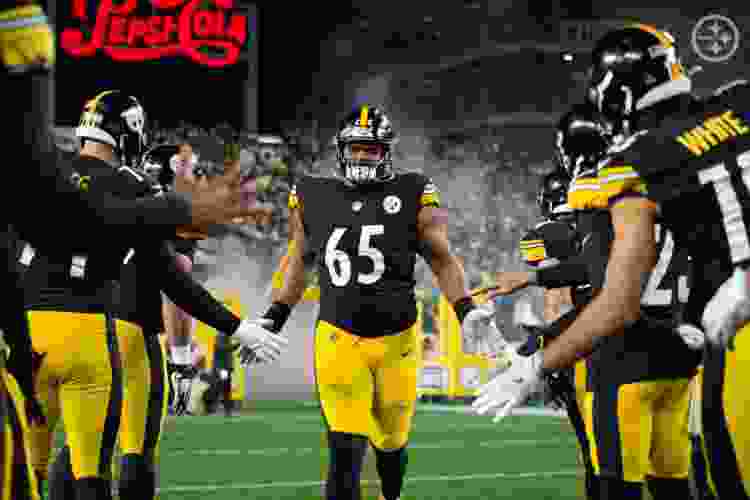 14. Play to Relax
Another great date idea in Pittsburgh is to revisit your junior high days at an arcade. Dave and Buster's is a popular choice packed with classic arcade games just like you played as a kid. It's often described as Chuck E Cheese with alcohol.
Top-Rated Cooking Classes in Pittsburgh
Master the art of gourmet cuisine taught by Pittsburgh's best chefs.
Free Date Ideas in Pittsburgh
15. Take in Some Art
The permanent collection at the Frick Art Museum is free, as are the beautiful grounds, which are a perfect place for a picnic date idea.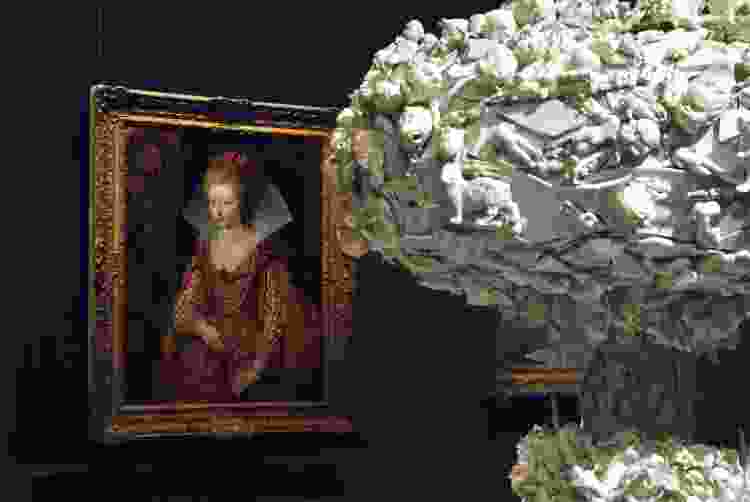 16. Check Out Some Culture
One of Pittsburgh's real gems is the Cathedral of Learning on the University of Pittsburgh campus. The building is used for classes, but the lower floors of the soaring, 42-floor skyscraper contain the intricately decorated Nationality Rooms. If you're both fond of beautiful architecture and learning something new, this is a great date idea in Pittsburgh.
17. Explore the Stars
The Allegheny Observatory offers free tours on Thursday nights from April through November. This date night idea in Pittsburgh is perfect for stargazers.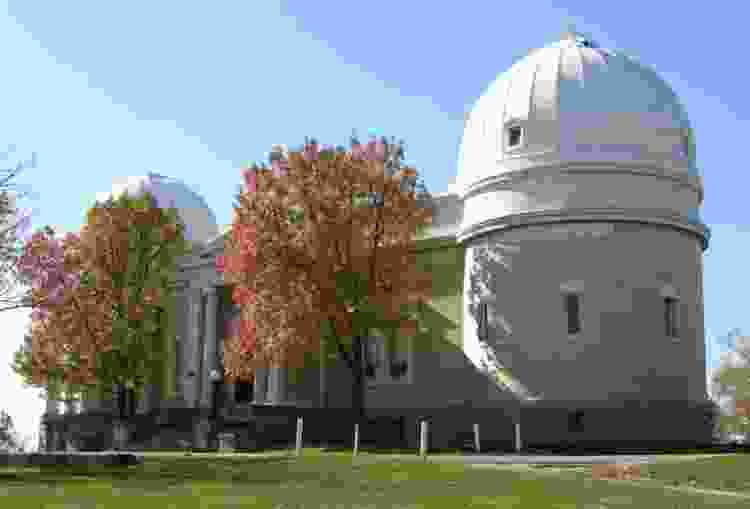 18. Tour a Jail
While some dates could end with someone in jail, few start out that way. But the Old Allegheny County Jail is a great date idea in Pittsburgh if only for the amazing architecture.
Outdoorsy Date Ideas in Pittsburgh
19. Take to the Water
With three rivers and numerous lakes nearby, kayaking is a popular date idea in Pittsburgh for couples who love the outdoors. You can rent kayaks in several locations if you do not own one.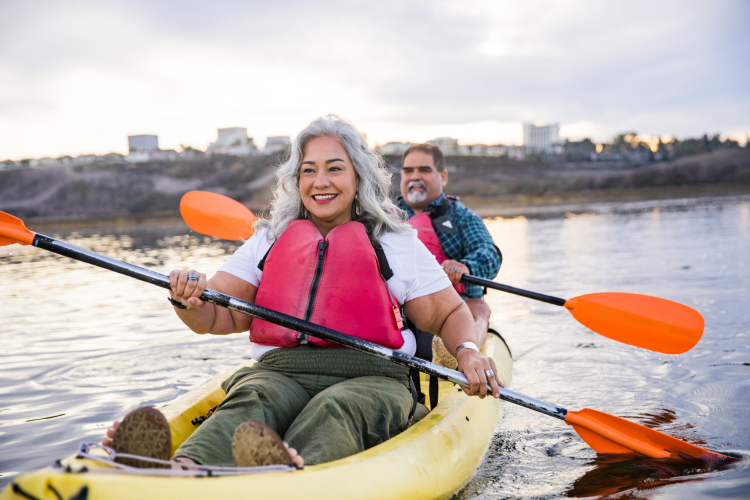 20. Go to Bicycle Heaven
If the weather doesn't cooperate for a ride, check out one of Pittsburgh's most unusual museums. Bicycle Heaven has a truly impressive collection of bicycles, including the bicycle from Pee Wee's Big Adventure.
21. Hit the Trails
Pittsburgh has lots of trails for hiking or biking. Schenley Park, Raccoon Creek and the Three Rivers Heritage Trail all offer beautiful scenery and great exercise.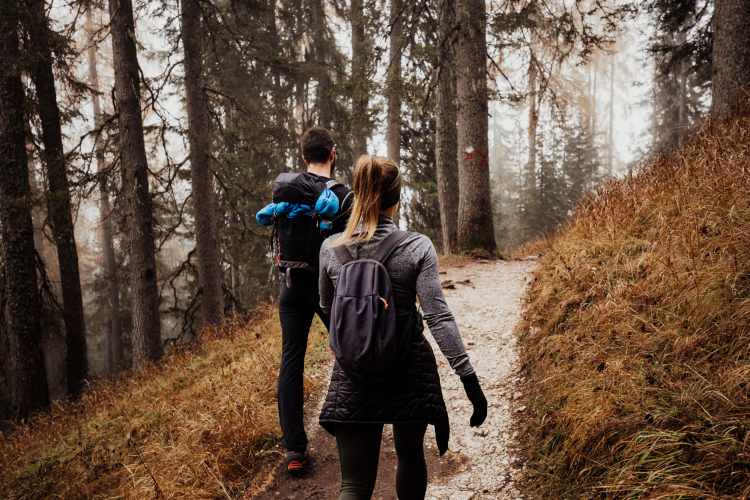 Adventurous Date Ideas in Pittsburgh
22. Pretend You Are a Lumberjack
Axe throwing is becoming popular as a uniquely fun thing for couples to do. It's an effective way to work off energy and a competition on a double date would be a fun date idea in Pittsburgh.
23. Work Together to Escape
If being locked in a room together is your idea of a good time, a trip to an escape room might be a good date night idea. This one does not work well as a surprise.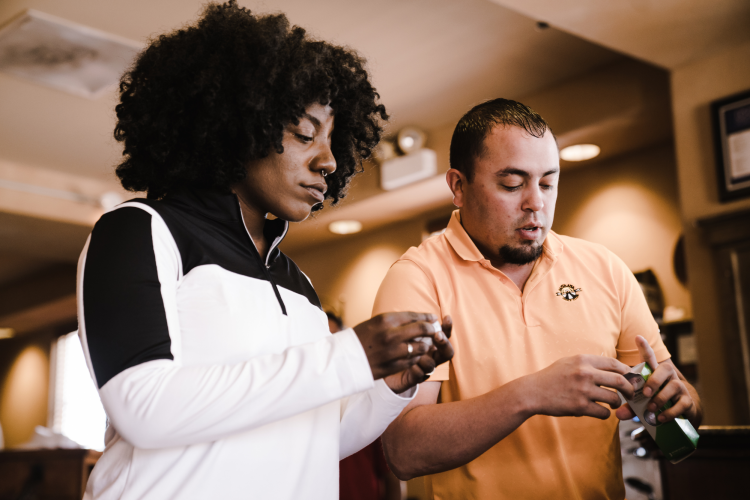 24. Test Your Aim
Have you got a sharp eye? See who is the better shot at the Keystone Shooting Center.
Book a Top Private Chef in Pittsburgh
Indulge in the finest fare Pittsburgh has to offer. Book a five-star private chef experience starting at $59/person.
25. Tackle a Rock Wall
If rock climbing is more your style, you have several choices including ASCEND Pittsburgh, Iron City Boulders and The Climbing Wall. It's a great way to get in a workout while spending time with your date.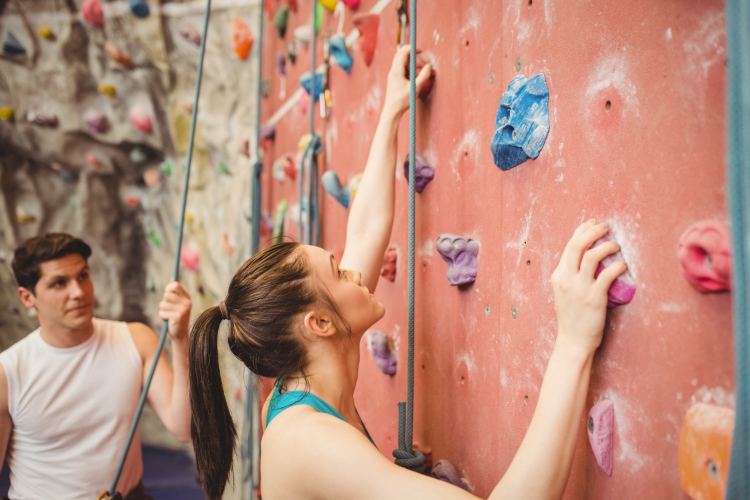 26. Take a Sunset Ride
Historic Kennywood Park tends to be pretty crowded during the day, but after 5 p.m. the crowds thin out and this amusement park is a great date idea in Pittsburgh on a summer evening. A roller coaster ride at sunset is a perfect excuse to cuddle up to your date.
Artistic and Educational Date Ideas in Pittsburgh
27. Pop Into the Andy Warhol Museum
The work of Pittsburgh native Andy Warhol crossed the divide between pop and fine art and you can see it at The Andy Warhol Museum.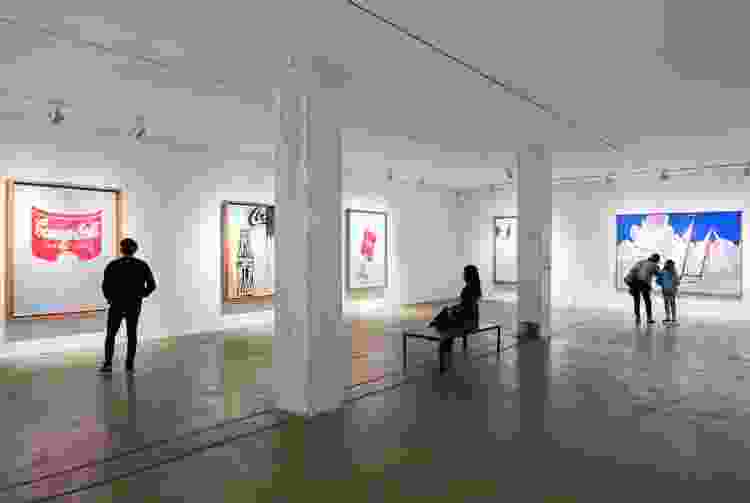 28. Discover the Treasures of Pittsburgh
There are several public art walking tours that include many of the murals, statues and installations throughout the city. You can wander through the neighborhoods on a self-guided tour, sign up with a guide or take to the water for a North Shore Kayak Art Tour as an unusual date idea in Pittsburgh.
29. Explore Pittsburgh History
The Senator John Heinz History Center covers over 250 years of the history of western Pennsylvania from the first settlers to Mr. Rogers.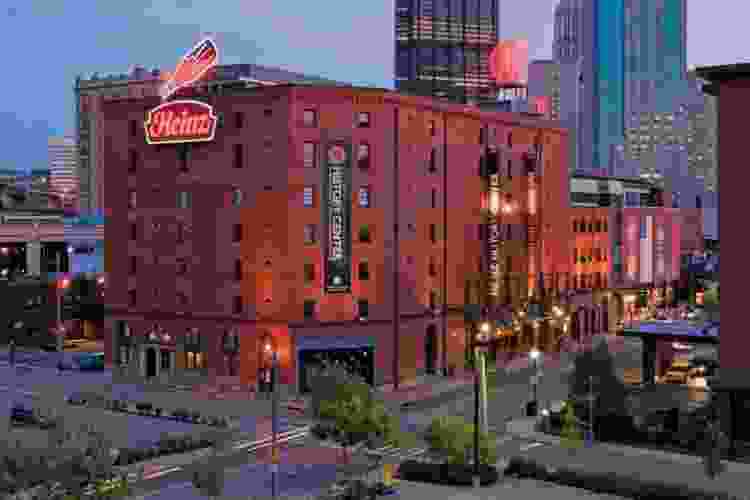 30. Join the First Friday Gallery Crawl
Several areas of the city such as Penn Avenue in Garfield, The Strip District and Downtown have a high concentration of art galleries, and they invite patrons to come see new exhibits and enjoy some wine and snacks. If you and your date appreciate art, this is a perfect date idea in Pittsburgh.
31. Be a Kid Again, Sort Of
At 21-Plus Night at Carnegie Science Center, you can enjoy all of the science activities you loved as a kid and drink a beer while doing it. This adults only experience makes a perfect date idea in Pittsburgh.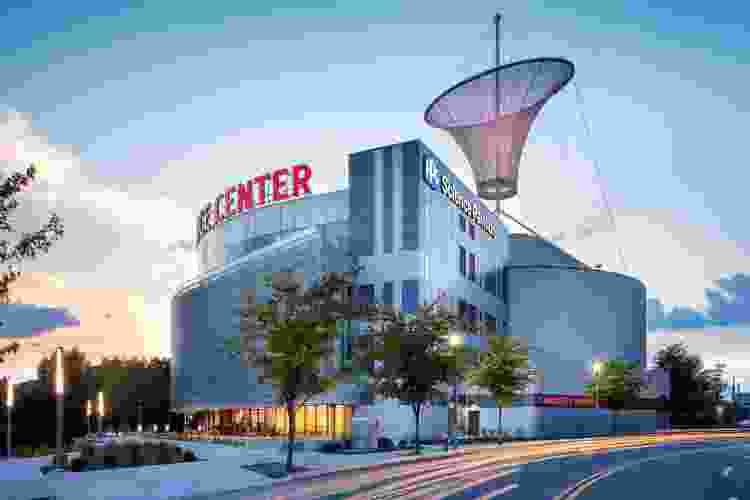 Quirky Date Ideas in Pittsburgh
32. Get a Thrill at the Mall
The Monroeville Mall near Pittsburgh was the setting for The Night of the Living Dead, a 1968 film by George Romero that cemented zombie mythology in the collective imagination. The Living Dead Museum is located in the mall and if you and your date are horror fans, this is a perfect date idea in Pittsburgh.
Top-Rated Cooking Classes in Pittsburgh
Master the art of gourmet cuisine taught by Pittsburgh's best chefs.
33. Heat It Up at the Pittsburgh Glass Center
While creating fine, hand-blown glass takes years of practice, you and your date can give it a try with the help of the folks at the Pittsburgh Glass Center. Hors'doeuvres, drinks and live music add to the atmosphere.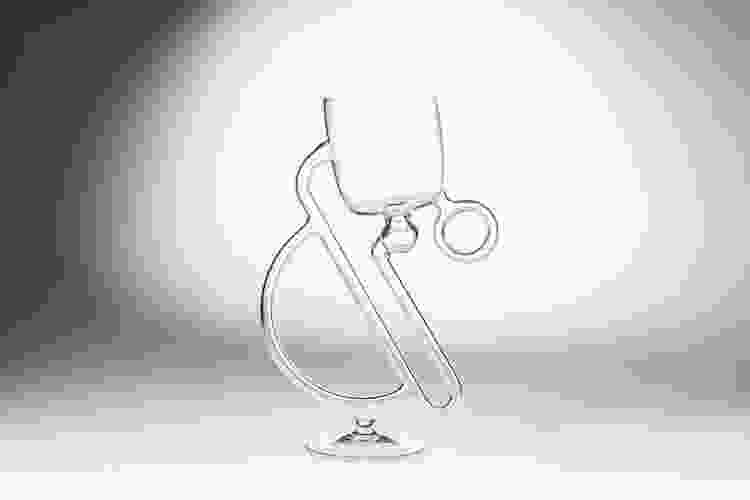 34. Lift Your Spirits at Randyland
Randyland is difficult to describe. This collection of buildings on Pittsburgh's North Side is probably the most colorful date idea in Pittsburgh. Artist Randy Gilson has turned his property into a collection of painted joy.
35. Meet a Robot
For a really unusual date, check out the Robot Hall of Fame at Carnegie Mellon University. This collection looks at the history and development of robots in society. This is the perfect nerdy date idea in Pittsburgh.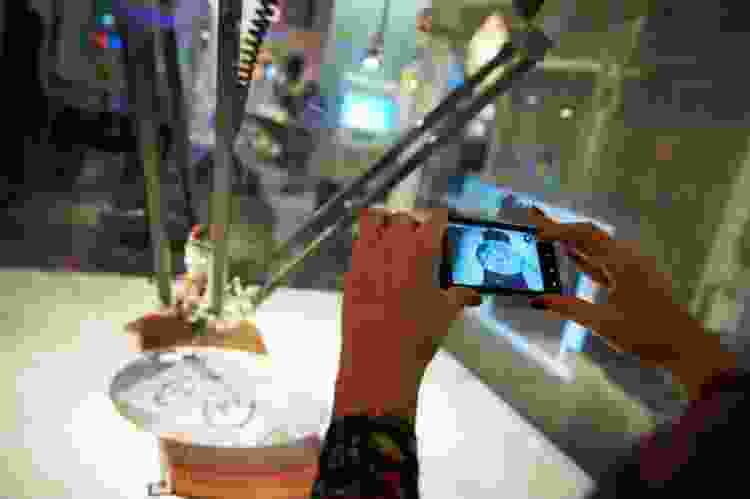 36. Climb Some Stairs
Pittsburgh is built on hills — steep hills. Local author Bob Regan has identified hundreds of municipal public stairs throughout the city in Pittsburgh Steps: The Story of the City's Public Stairways. This not only a purely Pittsburgh date idea, it's also good cardio training.
The Iconic Pittsburgh Date
37. Get the Ultimate Pittsburgh Experience
This date idea in Pittsburgh is a great way to experience the beauty of the city. Start off with a Gateway Clipper Cruise along the three rivers, then head to Station Square for dinner at one of the top-notch restaurants. End the evening with a trip on one of the city's inclines. The Pittsburgh skyline at night is breathtaking, and it is a great opportunity to pop open a bottle of wine and have a toast at the top of Mount Washington. This date idea in Pittsburgh is a real classic.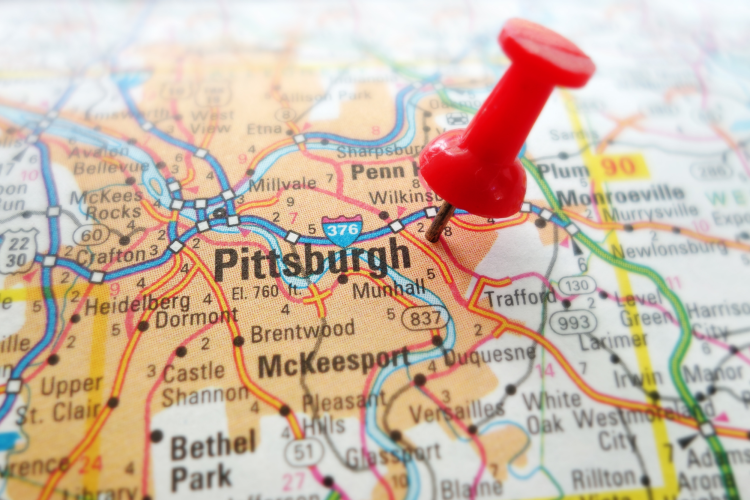 Join 200,000+ Culinary Enthusiasts
Exclusive deals, recipes, cookbooks, and our best tips for home cooks — free and straight to your inbox. PLUS: 500 Rewards Points.
Whether you choose the all-out Pittsburgh evening, a Steelers game or a cooking class, this beautiful city at the confluence of three rivers offers a wide array of entertainment and no shortage of date ideas.
For even more fun date ideas in Pittsburgh and beyond, check out other experiences happening on Cozymeal.