51 Fun Double Date Ideas to Spice Up Date Night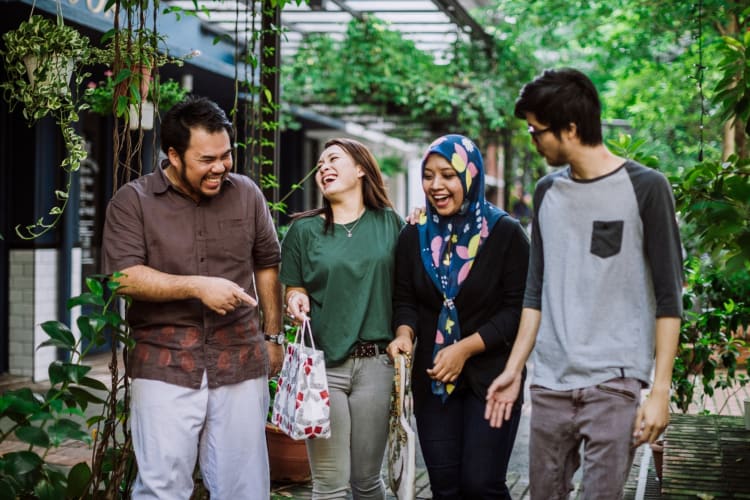 If you're tired of the same old date nights time and time again, have you considered double date ideas? Breathe new life into your date night routine by bringing your favorite fellow couple into the picture for a cute double date. If you're unsure of things to do on a double date, the list below will help get you started.
From foodie experiences to creative activities to free group outings, there are all sorts of fun double date ideas to explore. Each of these group date ideas offer their own benefits, so why not try to tick them all off the list?
Jump to Section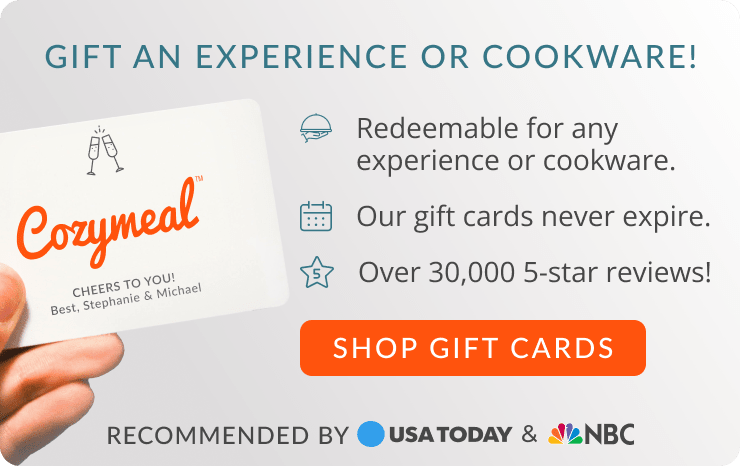 Foodie Double Date Ideas
1. Cooking Classes
If you and your partner like to cook, some hands-on group culinary classes are the ultimate double date idea. Whether you're looking for cooking classes in NYC, cooking classes in Dallas or beyond, there are plenty of chef-led cooking classes near you to choose from.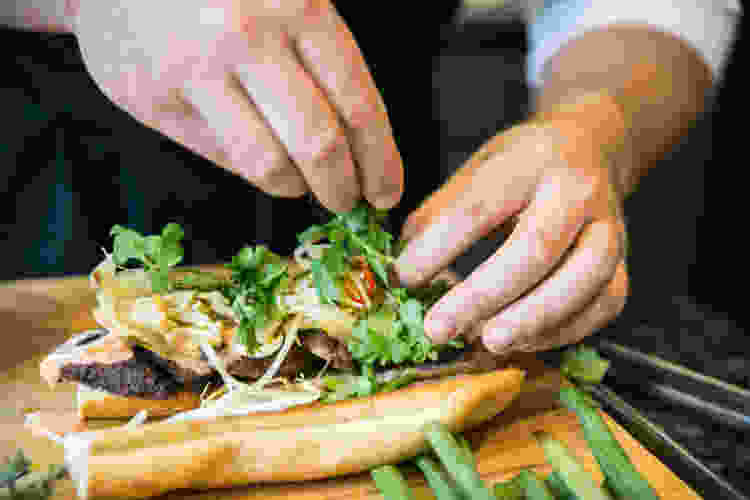 2. Online Cooking Classes
You don't have to go anywhere to learn the art of great home cooking! Enhance your culinary skills from wherever you are with online cooking classes. These live, fully-interactive classes are perfect for a long-distance or remote double date, or even if you're just in the mood for a laid-back stay-home date idea.
Book an Online Cooking Class Now

Ready to perfect your homemade pasta, paella or pad thai? Join a world-class chef from the comfort of your kitchen.

Book Now
3. Food Tours
Food tours near you are a great way to discover the best of your city's culinary scene, history and culture. Whether you're interested in food tours in San Francisco, food tours in Chicago or elsewhere, guided food tours make fun double date ideas and offer something delicious for everyone.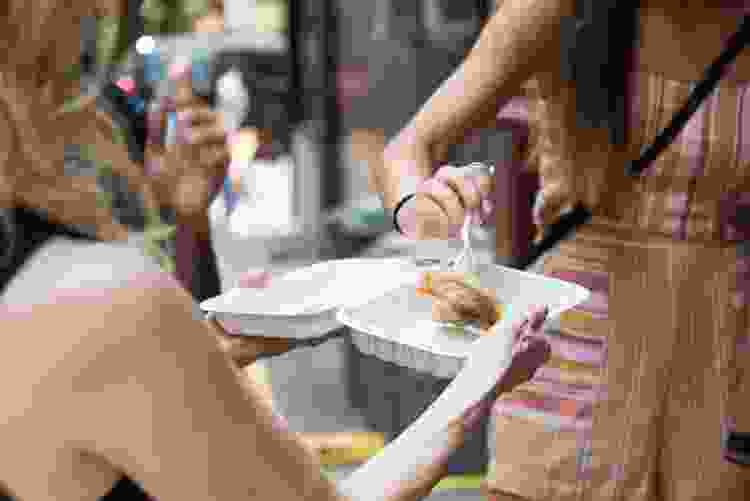 4. Private Chef Experiences
Dine in luxury by booking a private chef as an indulgent double date idea. Private chefs come to you with all of the skills, equipment and ingredients needed to prepare a spectacular meal. You won't lift a finger as they handle the cooking, serving and kitchen cleanup. There are private chefs in Los Angeles, private chefs in Houston and beyond — browse all private chefs near you to pick your favorite.
5. Online Mixology Classes
Online mixology classes are one of the most fun double date ideas for any couple who loves the charm of happy hour, minus the crowded bar scene. Each guided class is led by a master mixologist who can show you how to make picture-perfect craft cocktails worth raising a toast to.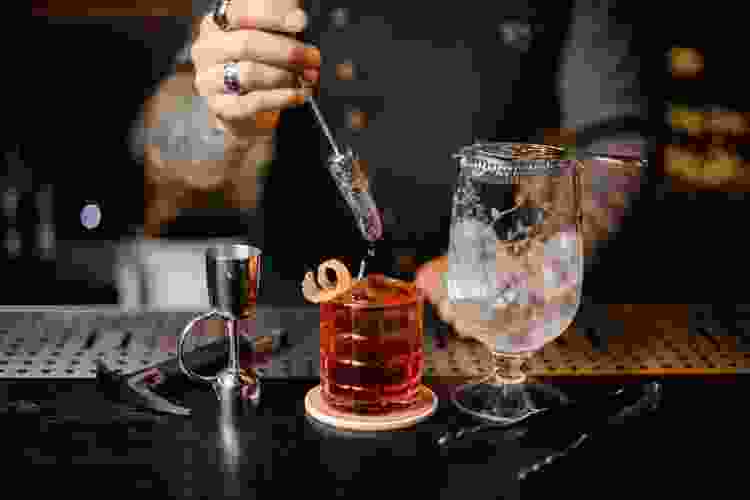 6. Whiskey Tastings
If you and your partner love bonding with your whiskey aficionado friends, there's no greater double date idea than a hands-on whiskey tasting. You'll get to learn the ins and outs of your favorite distilled spirit with the help of a renowned scotch steward, including cocktail recipes, food pairings and more.
7. Coffee Classes
There's no simpler joy than a cup of coffee in the morning; except maybe learning how to brew your own café-quality coffee at home! Coffee classes are the best way to learn the ropes from world-class baristas and make fun double date ideas for all the caffeine lovers in the crowd.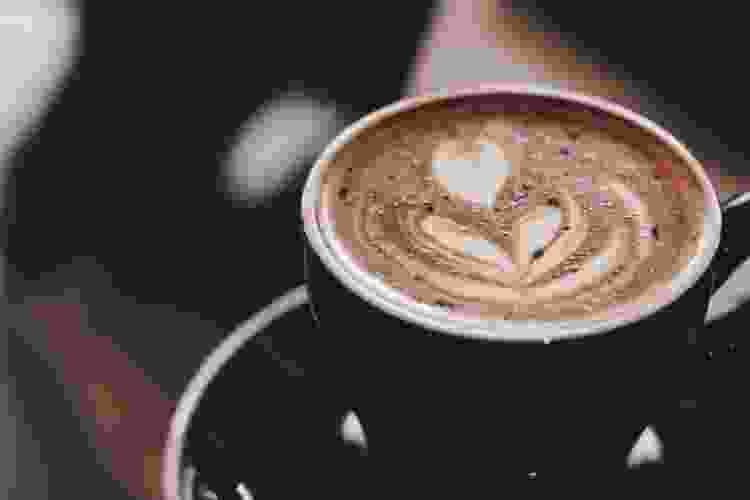 Book Your Virtual Wine Tasting
Bring the winery home with an unforgettable live virtual wine tasting. Your personal sommelier is standing by.
8. Virtual Wine Tastings
You and your crew can learn the delicate art of wine tasting from home with a unique virtual wine tasting experience. With guidance from a five-star sommelier or chef, you'll learn the basics of tasting and identifying an assortment of wines without even leaving home. Plus, you'll get a lesson in gourmet food pairings to top off the night.
9. Winery Tours and Tastings
If you prefer an in-person wine tasting experience, a local tour and tasting is a great double date option. With a tour, you'll get to see the winemaking process firsthand and get to try a range of different varieties along the way.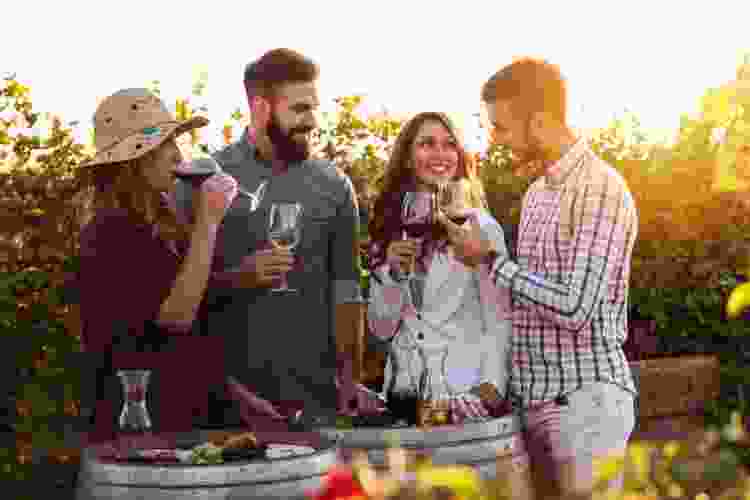 10. Brewery Tours and Tastings
Beer is just as complex as wine, but a brewery tour will help demystify the bubbly beverage. Why not explore the art of brewing and discover the difference between various types of beers?
11. Barbecue
If the weather's nice at the time of your date, invite your fellow couple over for a backyard barbecue. There are few better ways to bond than over grilling sausages, corn or veggie burgers over an open flame.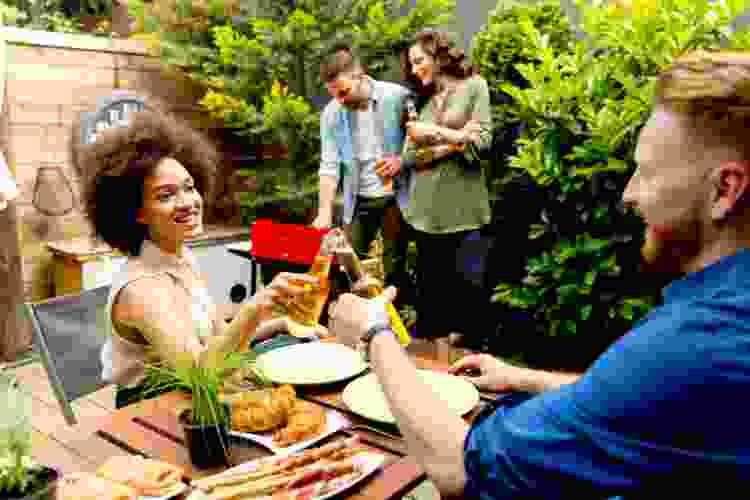 12. Baking Day
If you're after fun date ideas for sweets lovers, gather your partner and pals and whip up some baked goods for your next double date. You can even have a decorating contest! Baking days make for especially apt Christmas date ideas or Halloween date ideas for the sheer number of holiday-related shapes and themes involved.
Creative Double Date Ideas
13. Drink and Draw
If you prefer to hit the town while flexing your creative muscles, a wine and painting class is a fun, surefire way to help you release those pre-date jitters.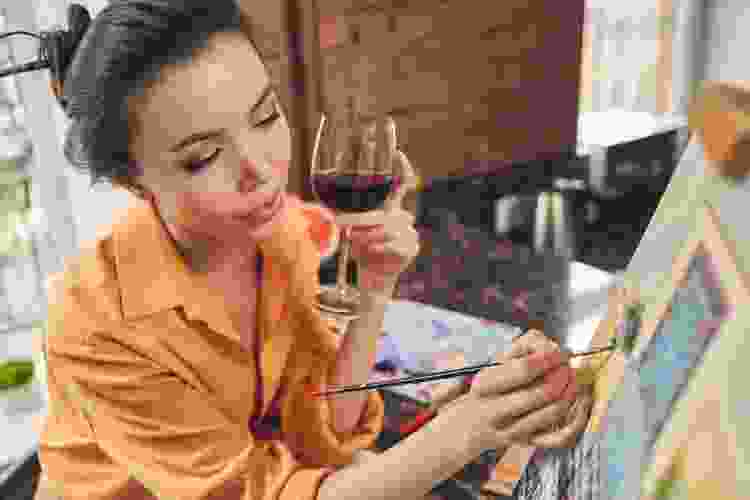 14. Pictionary Night
A game of Pictionary is always a good double date idea. Just make sure that your pencils are sharpened and your paper is blank before the games begin! This is an especially fantastic weeknight date idea because it's so low-key.
15. Ceramics Class
Do you have a knack for ceramics? Show off your skills and maybe even make a cute gift for your date with a guided pottery class.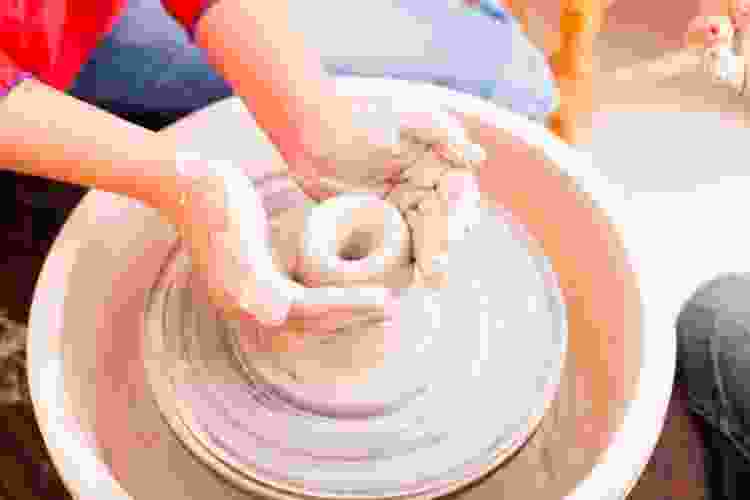 16. Vision Board
For long-term partners, there's no better way to map out your future together than by making creative vision boards that outline your personal and relationship goals. Where do you hope life is taking you next?
17. Scavenger Hunt
If you've got good organization skills, create your own scavenger hunt. They always make fun double date ideas and are sure to lead to lasting memories.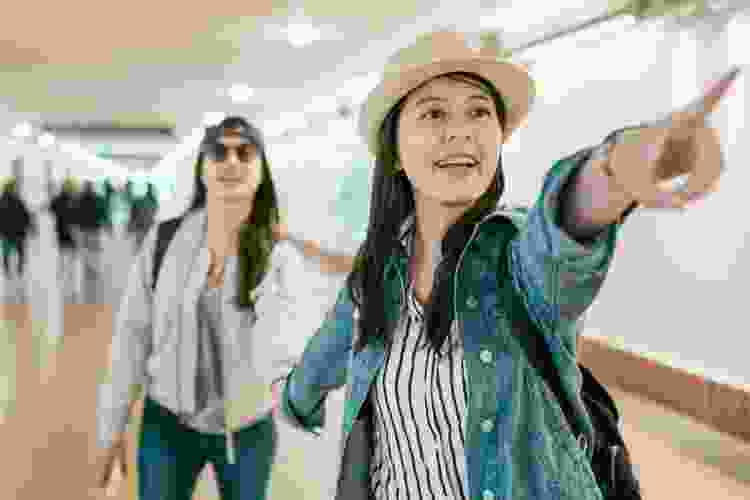 18. Charades
Do you consider yourself much of an actor? Test your skills and see how well your partner and friends know you with a game of double date charades.
Gourmet Cooking Classes Near You
Take your culinary skills to new levels with guidance from five-star chefs.
19. Gallery Tour
For a creative double date activity, check out the exhibits happening at your local art gallery and bond over your favorite pieces.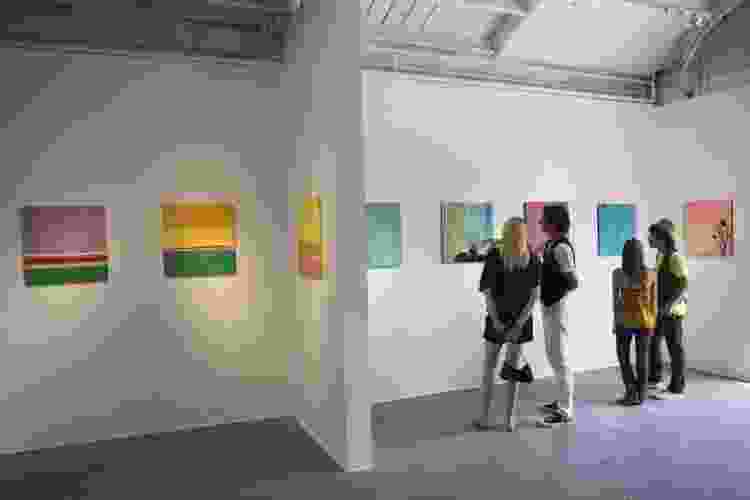 20. Photoshoot
Want to freshen up your photo album? Grab another couple and take turns snapping cute photos of each other and making memories on your next double date. This is a perfect last-minute date idea because it requires no prep-work or planning.
Outdoorsy Double Date Ideas
21. Hiking
A day on the trails is always fun, but even better with friends. If you're planning a double date soon, find your nearest hiking path and head off on an adventure.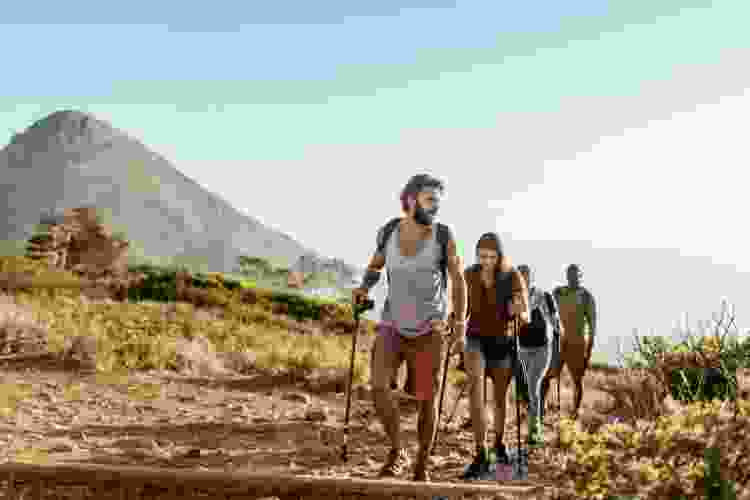 22. High Ropes Course
Whether you're already a high ropes pro or a novice that wants to overcome your fear of heights, there's no better way to do a high ropes course than with your partner and friends by your side.
23. Beach Day
Live near a beach? Beach days are free and fun double date ideas that anyone will enjoy. Just don't forget towels and snacks!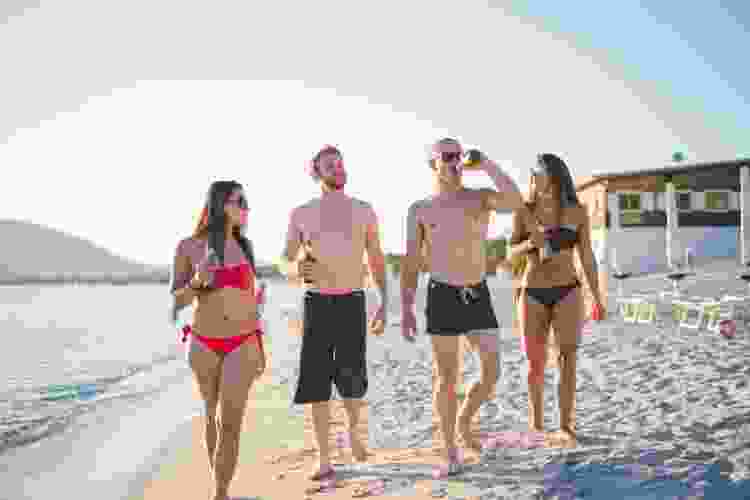 24. Ice Skating
Ice skating with a hot cocoa in hand is always a fun activity for couples. If you're after fun date ideas, consider heading to your local skating rink for a group session.
25. Roller Skating
Alternatively, head to a roller rink if you prefer land to ice. It's just as fun and a great form of fitness that you can do practically anywhere.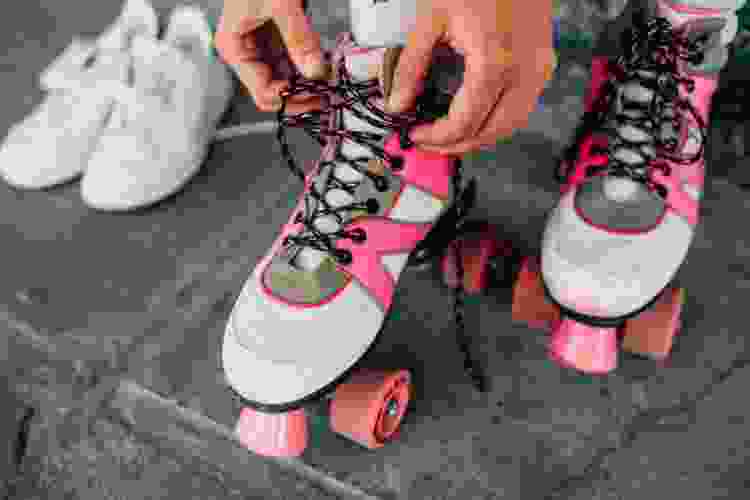 26. Go-Kart Racing
Does your partner always try to backseat drive? Let them be in full control by challenging another couple to a go-kart race on your next double date outing!
27. Sailing
If you're searching for cute double date ideas, consider renting a boat and going sailing for the day. It's a romantic activity you're sure to remember for years to come.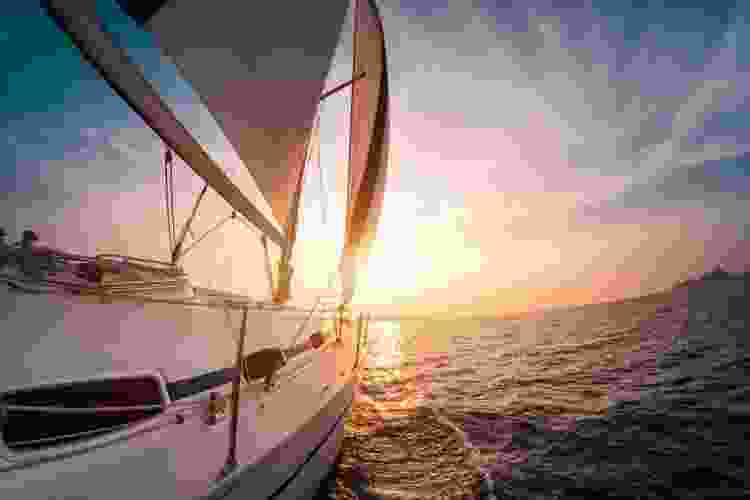 28. Camping
Got a long weekend coming up? Camping makes for a great extended double date idea with people you're comfortable spending a lot of time with.
29. Cycling
A bike ride is a pleasant way to bond with your friends on your next double date. Whether you're road cycling or enjoying a leisurely beach ride, this makes a lovely date activity.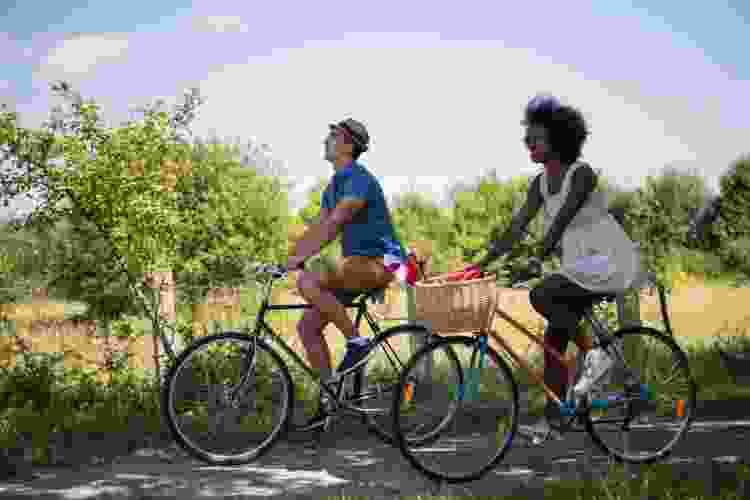 30. Zoo
Animal lovers shouldn't overlook the wonder of the zoo as a date venue. Zoos are fun double date ideas that will keep you entertained all day.
Book a World-Class Private Chef Now
Five-star fine dining from the comfort of home. Find your favorite private chef experience starting at $59/person.
Exciting Double Date Ideas
31. Laser Tag
Laser tag is always better in groups, making a double date the perfect time to play. See who can rack up the most points while you run around the course.
32. Escape Room
If you've never tried an escape room, a double date is the perfect opportunity to experience one and bond with your group in the process. You'll have to work together to solve riddles, overcome obstacles and beat the clock.
33. Bowling
Whether you prefer cosmic or traditional, bowling is an exciting, engaging and classic date idea for couples and groups of all sizes.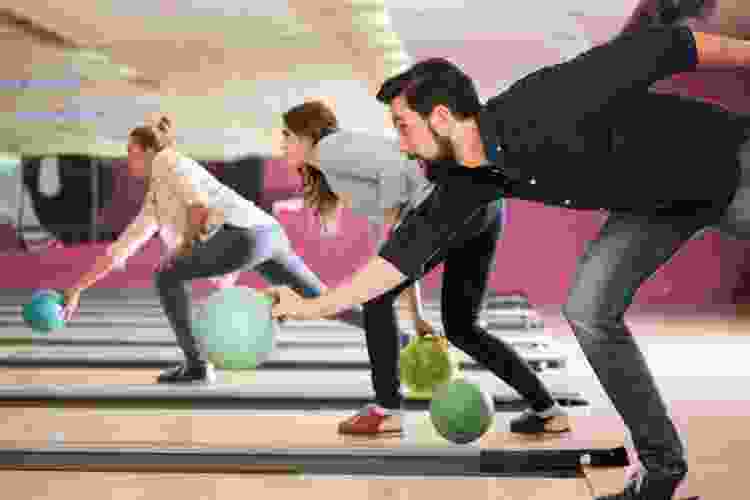 34. Amusement Park
Like roller coasters? Head to your nearest amusement park on your next double date. With games, rides and snacks, there's plenty to keep you and your date entertained.
35. Concert
If you and your friends share musical taste, concerts make fun double date ideas. Make a night out of seeing your favorite act or check out a new performer you've never heard.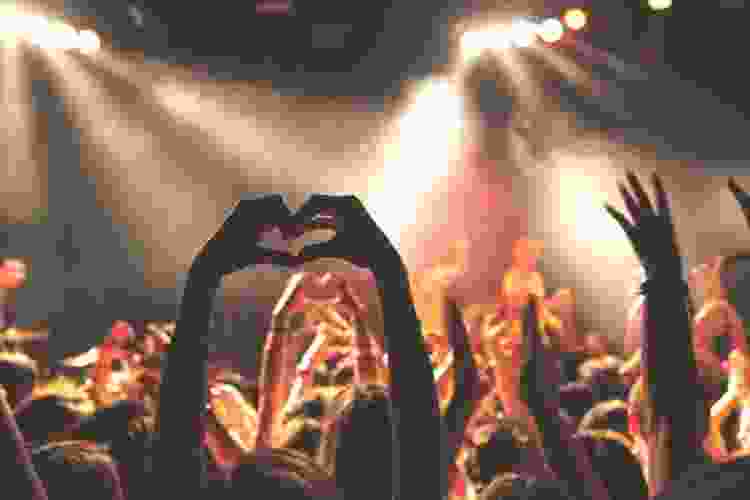 36. Karaoke
Put your singing skills to the test! Hit up a karaoke bar on your next double date outing, providing the perfect opportunity for duets and serenades.
37. Mini Golf
Golf may not sound like the most exciting date activity, but mini golf sure is. If you enjoy putt putt, consider it for your next group date.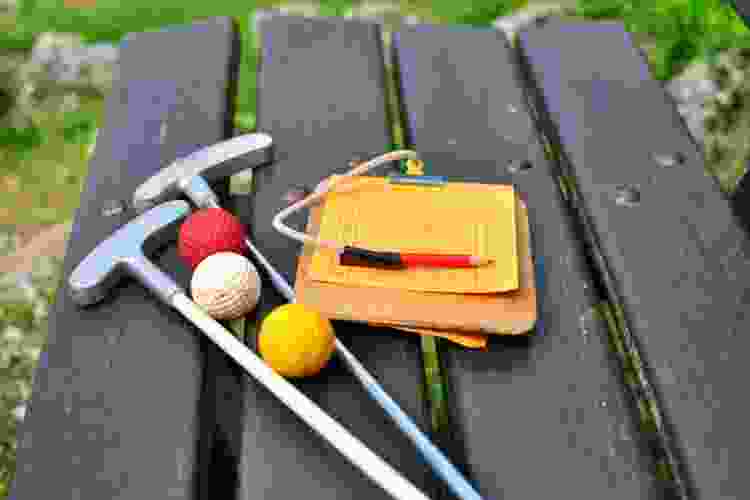 38. Sporting Event
Whether you prefer baseball, basketball, football or tennis, sporting matches are fun double date ideas for any sport lover.
39. Rock Climbing
Athletic or not, rock climbing is an exhilarating double date idea. If you have a local climbing gym, book a few hours for a fun way to take date night to new heights.
40. Dance Class
Want to learn the art of ballroom dancing or perfect your hip-hop moves? Find your rhythm by booking a group dance class for your next double date.
Free Double Date Ideas
41. Beach Volleyball
Cute double date ideas don't have to cost money. Beach volleyball is a fun and free option, as long as you have a beach nearby to do it.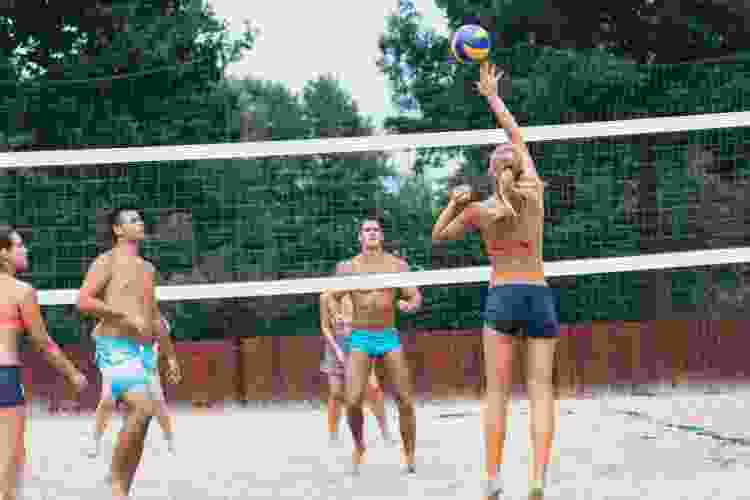 42. Trivia Night
Many bars and restaurants host free trivia nights, making this a cheap date idea as long as you're willing to buy a few drinks.
Book a Local Food Tour Now
Explore your city's best bites, esteemed eateries and hidden gems with a top-rated tour guide.
43. Free Comedy Show
If you've got a comedy club in your area, it may offer free improv or stand-up nights, both of which make funny and fun group date ideas.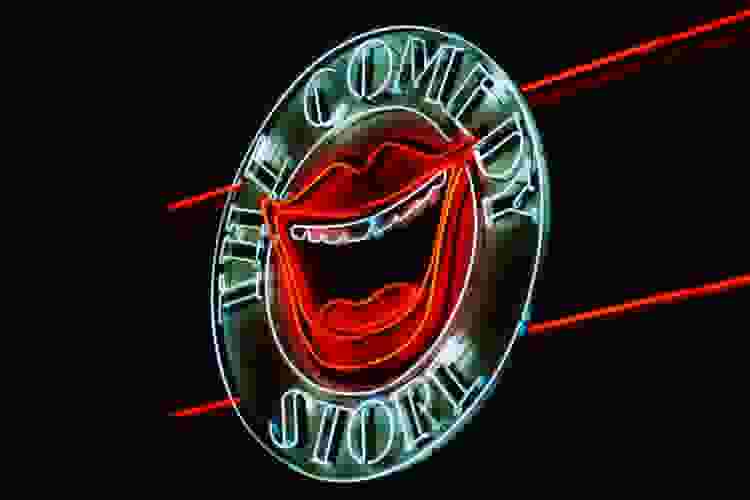 44. Walking Tour
Most large cities have free walking tours that will teach you the history and hidden secrets of the area. But if there's not one near you, you can always host your own as a group date.
45. Volunteer
Bond with your partner and fellow couple while doing good by volunteering on your next double date. From the animal shelter to the soup kitchen, there's no shortage of ways to help.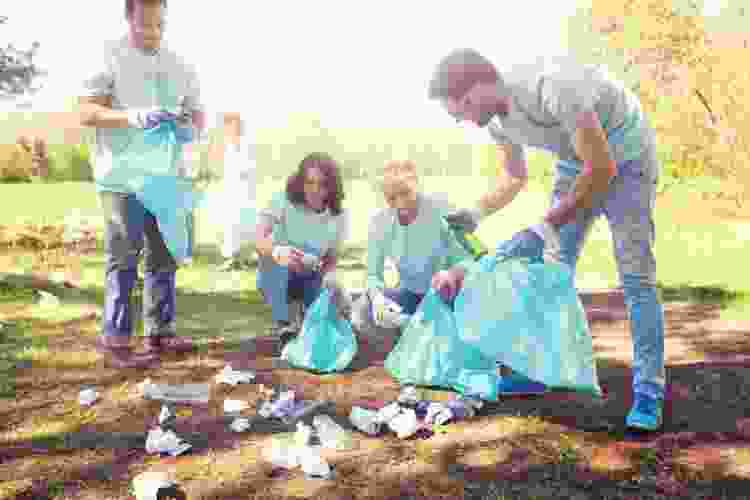 46. Movie Night
If you have a screen to share, you've got all you need to host a movie date night. To make it even better, get each person to contribute their favourite movie snack that you can all share as you watch.
47. Picnic
Pack a basket of your favorite snacks and head out on a picnic for your next double date. They may be free, but picnic date ideas are always a blast regardless of budget.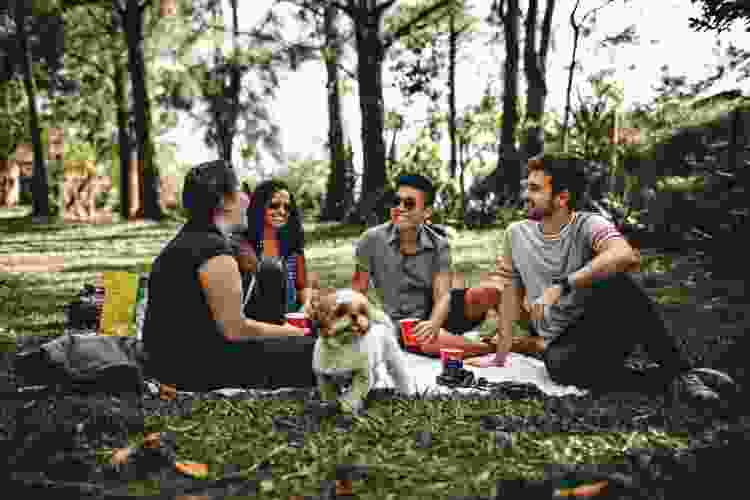 48. Foraging
As long as you've done all your research beforehand, foraging outings are fun date ideas. Search for edible herbs, flowers and even fungi and cook up your findings once you're done.
49. Video Game Competition
No matter your game of choice, a gaming tournament is a fun and slightly competitive double date idea that any video game lover is sure to enjoy.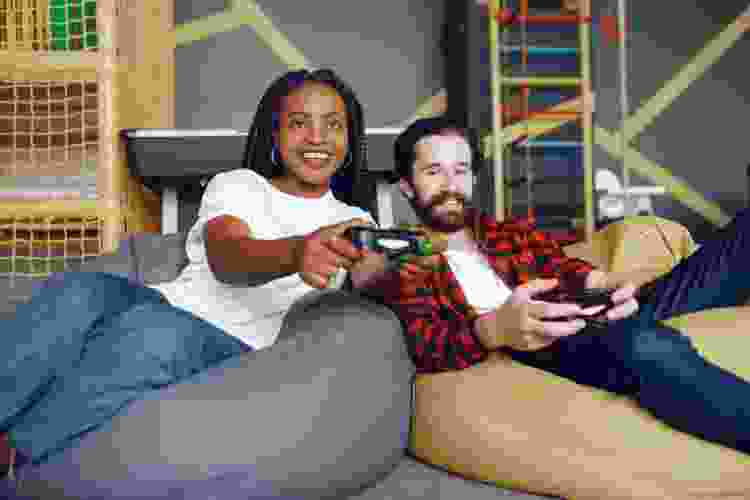 50. Public Museum
Museums make fun date ideas as it is, but they're even better when they're free. Many museums offer free admission on certain days or times of the week. If there's a free admission day coming up near you, grab your pals and plan to spend the day there on your next date.
51. Double Doggy Date
If you and your coupled-up pals have pups, include them in the fun by taking them to the park for a double doggy date.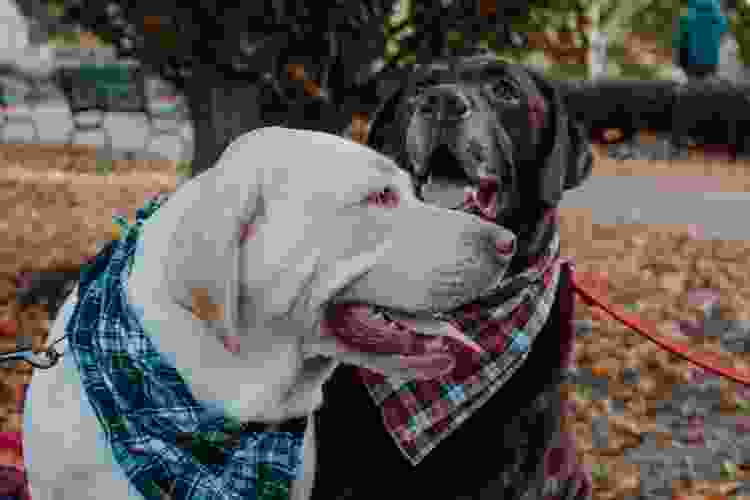 Join 200,000+ Culinary Enthusiasts
Exclusive deals, recipes, cookbooks, and our best tips for home cooks — free and straight to your inbox. PLUS: 500 Rewards Points.
As you can see, there's no shortage of fun double date ideas to explore, from foodie double date options to creative dates to free double date ideas. No matter you and your partner's interests or budget, there are great group date ideas to suit every couple.
For even more fun date night ideas, check out other experiences happening on Cozymeal.