51 Cute Christmas Date Ideas for 2023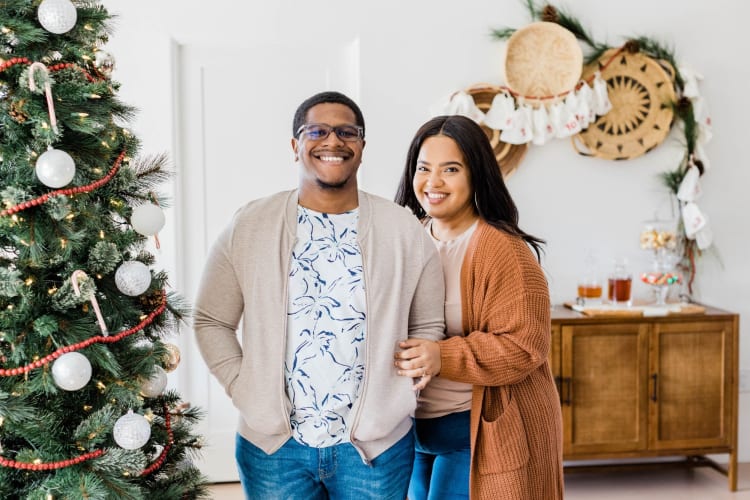 If you want to celebrate the most special time of the year with your beloved, then you'll need lots of cute Christmas date ideas. After all, the holidays are meant to be shared with your loved ones, as that's part of what makes this time of year so magical.
Between the shopping, parties and other festivities, the holidays are also an extremely busy time of the year, which doesn't leave you with much time to plan your holiday dates. As our gift to you, we've put together this list of 51 date ideas that are perfect for Christmastime.
Whether you're looking for a date involving food and drink, beloved holiday traditions, adventures in the snow or something else, there's something perfect for every couple on this list. With all these great ideas, you'll be able to spend lots of quality time with your loved one this season!
Jump to Section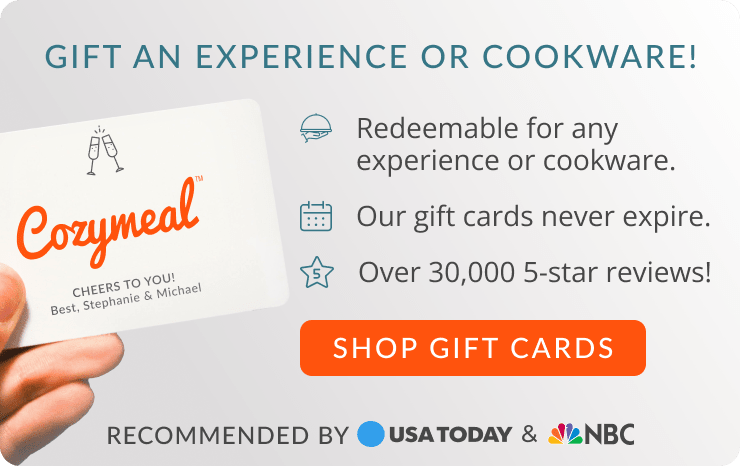 Foodie Christmas Date Ideas
1. Cooking Classes
Learn a new skill this Christmas with online cooking classes or in-person cooking classes near you. You'll have a blast as you improve your culinary skills and cook up something delicious under the guidance of top-rated chefs. From cooking classes in Philadelphia to cooking classes in Boston to cooking classes in Barcelona and more, you can enjoy this Christmas date idea wherever you are!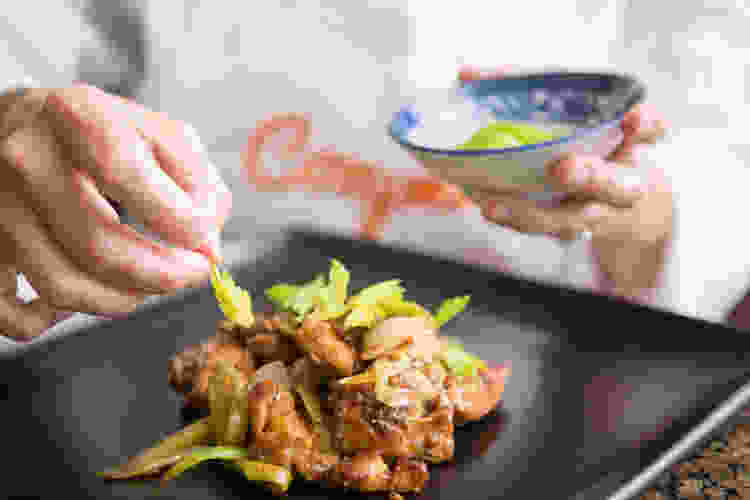 Book a World-Class Private Chef Now

Five-star fine dining from the comfort of home. Find your favorite private chef experience starting at $59/person.

Book Now
2. Private Chef Experiences
For an intimate Christmas date idea, treat yourselves to a gourmet meal that's been specially prepared for you by one of the talented private chefs near you. These masterful chefs take care of the planning, shopping, cooking and even cleaning, letting you enjoy a romantic dinner date in the comfort of your own home. Take advantage of the private chefs in Chicago, private chefs in Austin, private chefs in Singapore and beyond this season for a truly gastronomic holiday experience!
3. Food Tours
Experience a local culinary journey this holiday season with one of the many food tours near you. You and your sweetheart will get to explore your city's best bites and famed eateries at the lead of an expert guide. With food tours all across the country, including food tours in Seattle, food tours in New Orleans and more, there's a unique and delicious experience just waiting for you.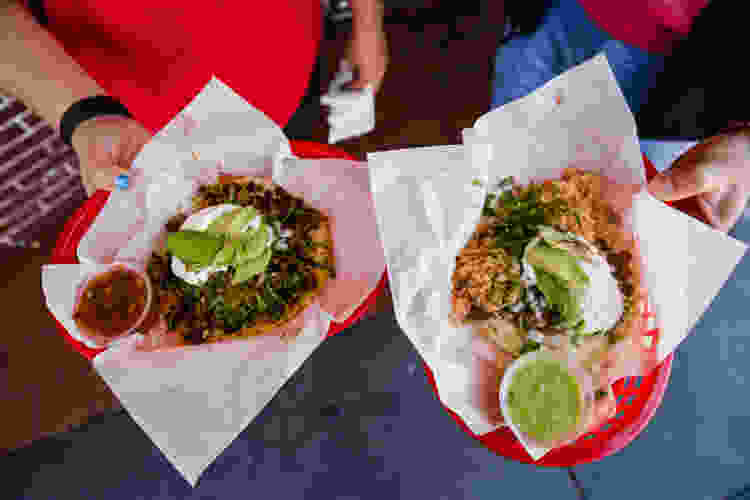 4. Gingerbread House Competition
Who doesn't love decorating a gingerbread house? Whether you decide to bake your own or buy premade kits, decorating gingerbread houses is always a fun Christmas date idea. If you want to make it even more interesting, turn it into a competition and recruit your friends and family to judge.
5. Make Eggnog
If you're up for a challenge, head to the kitchen and make some eggnog together. It's not only fun to make this creamy and rich spiced beverage, it's also delicious!
6. Indoor Christmas Picnic
Missing the picnic date ideas of warmer weather? Don't let the snow outside stop you! Instead, move the picnic indoors for a fun Christmas date idea. Spread a blanket out on the floor, preferably in front of the fireplace, and lay out your holiday picnic feast to enjoy together.
7. Christmas Cookies
One of the best Christmas-time activities is baking and decorating Christmas cookies. So grab your date and have some fun in the kitchen with this classic Christmas-themed date idea.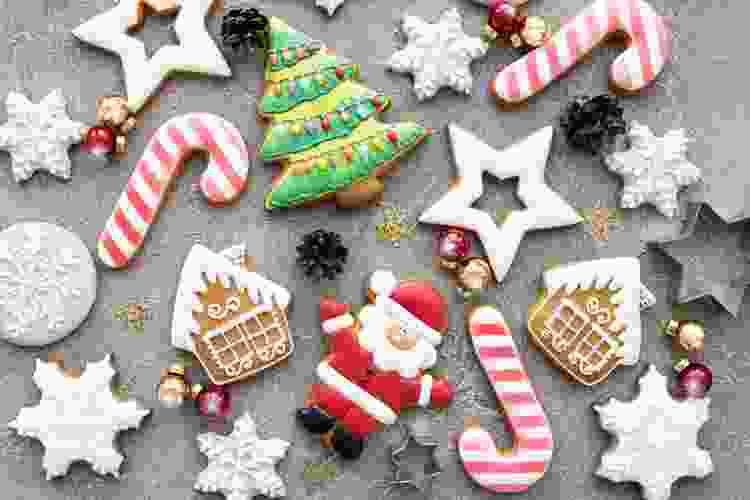 8. Hot Chocolate Bar
Set up your own gourmet hot chocolate bar and sip your way into the Christmas spirit. With different kinds of chocolate, whipped cream, marshmallows, sprinkles and more, there's endless ways to enjoy this decadent beverage.
Book an Online Cooking Class Now
Ready to perfect your homemade pasta, paella or pad thai? Join a world-class chef from the comfort of your kitchen.
9. Cozy Coffee Shop Date
Coffee shops are always a great place for a date, especially during Christmastime, when you can really cozy up with a warm drink. Whether you chat, read your books or play some games, you can't go wrong with this classic Christmas date idea.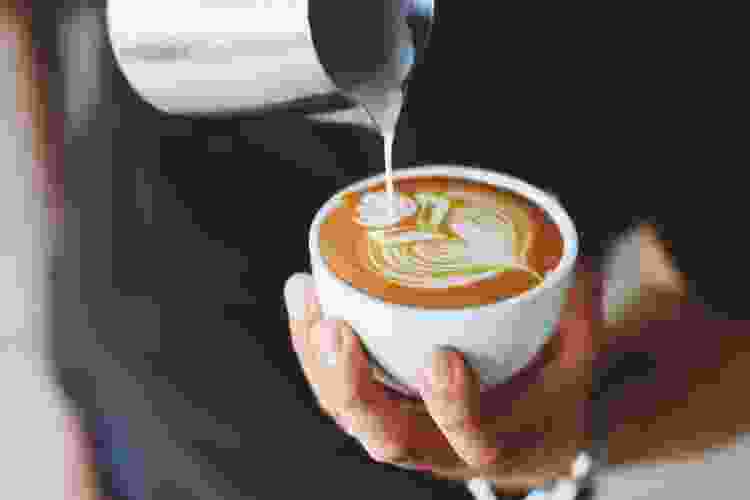 Christmas Date Ideas at Home
10. Virtual Experiences
Try something a little different this year by planning a virtual experience for your holiday date night. Learn how to shake up your own fancy cocktails with online mixology classes, or for something more relaxing, spend the evening sipping on your favorite wines with sommelier-led virtual wine tastings.
11. Snuggle by the Fireplace
Don't let the cold ruin your date night. Spend an intimate evening snuggled up next to the fireplace for a sweet stay-home date idea. To make it even more romantic, cue up your favorite holiday playlist and uncork a bottle of wine.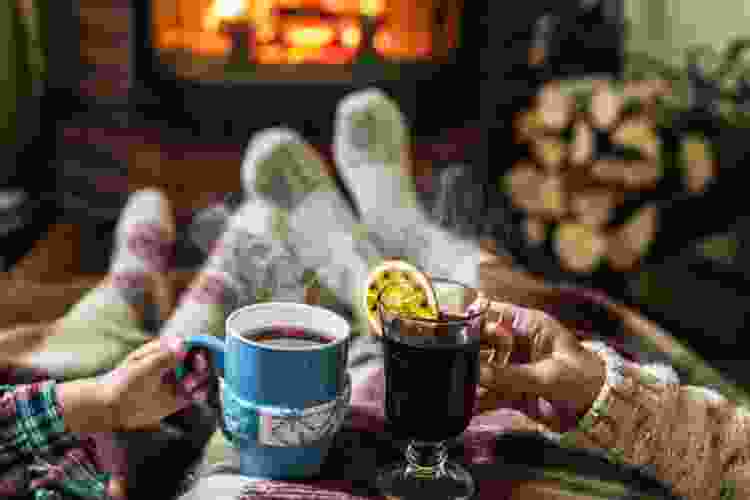 12. Holiday Movie Marathon
One of the best parts of Christmas is getting to watch all those holiday movies, so why not make a date night out of it? Snuggle up on the couch, grab some popcorn and get lost in your favorite holiday films with this classic at-home Christmas date idea.
13. Christmas Karaoke
Spend the evening at home singing your favorite holiday tunes and Christmas carols. It's all the fun of a regular karaoke night, only more festive. Plus, who can resist belting their heart out to Mariah Carey's "All I Want for Christmas Is You?"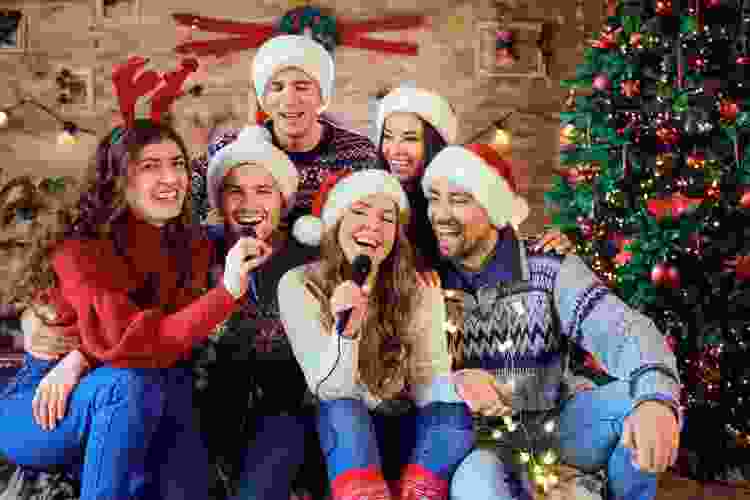 Cute Christmas Date Ideas
14. Christmas Love Letters
There's something so intimate and personal about a handwritten love letter, especially in today's digital age. Write each other holiday love letters to open on Christmas morning. It's a sentimental Christmas date idea that also makes for a great holiday tradition.
15. Ice Skating
Ice skating is one of the most classic winter date ideas. There's something so romantic about skating around the rink hand-in-hand, even if you can barely ice skate or find yourself falling a lot.
16. Christmas Card Photoshoot
Since you need to send out Christmas cards anyway, why not make it a date? After you're all dressed up in your matching holiday outfits, get creative as you have your own festive photoshoot. You'll not only have a grand time, but you'll also have an amazing card this year.
Book Your Virtual Wine Tasting
Bring the winery home with an unforgettable live virtual wine tasting. Your personal sommelier is standing by.
17. Meet Under the Mistletoe
It's one of the oldest holiday traditions out there, so you'd better kiss your date under the mistletoe! The lore behind mistletoe's meaning is debated; according to Live Science, early traditions can be traced back to Celtic Druids, ancient Greece and Norse mythology. Whatever the origin, you can turn this into a challenge by each hiding your own mistletoe and seeing who can be the first to catch the other by surprise.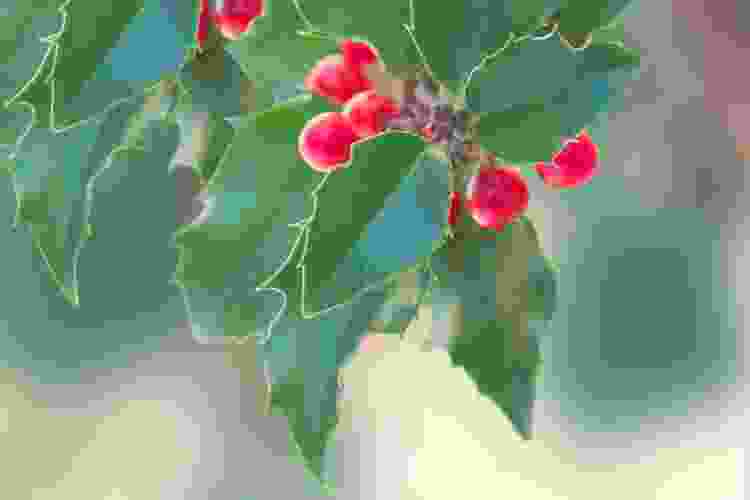 18. Christmas Tree Shopping
Picking out your Christmas tree is always one of those cherished holiday moments. Whether you go with your significant other or turn it into a family date, it's an intimate and special experience to share with those who you love most.
19. Holiday Shopping
If you both love to shop, head to the local stores and boutiques to tackle your holiday shopping together. It's a great Christmas date idea to help you get into the holiday spirit while also crossing a major item off your to-do list. You just might find some great last-minute Christmas gifts to round out your list.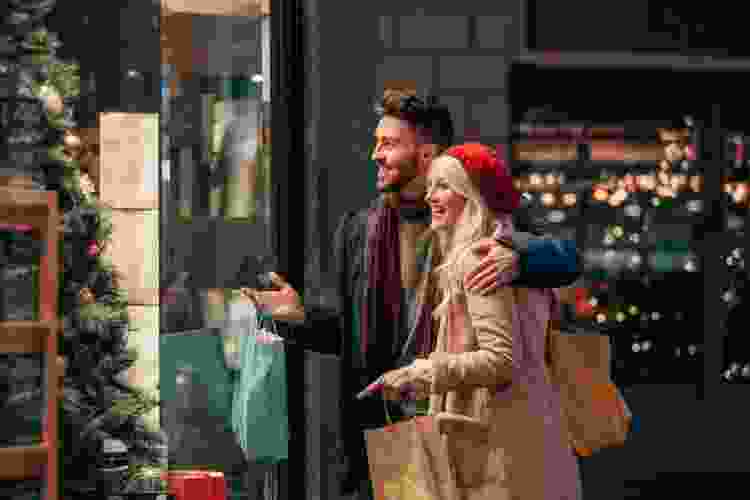 20. Visit an Animal Shelter
Give some love to the cute shelter animals. The puppy snuggles and kitty cuddles will have you both feeling all warm and fuzzy inside. Beware, though, or you just might end up leaving with a new furry friend!
Christmas Date Night Ideas
21. Romantic Sleigh Ride
A holiday sleigh ride is one of the most romantic Christmas date ideas. Snuggle up aboard your horse-drawn carriage sled as you admire the twinkling lights and winter wonderland. It's unbelievably magical, especially at night.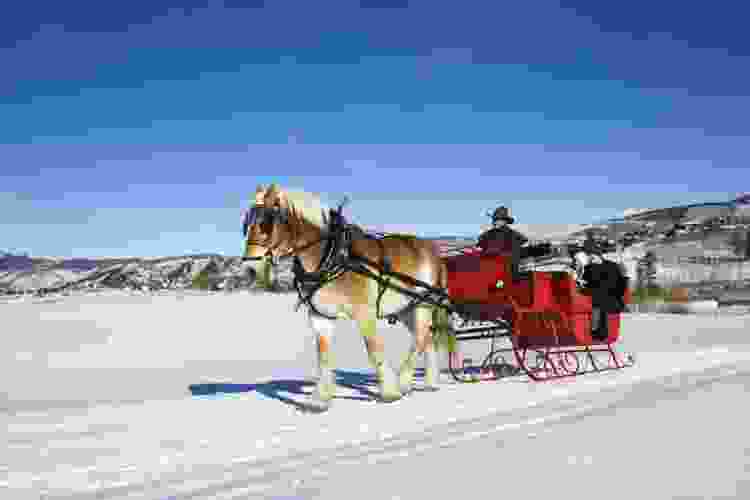 22. Christmas Light Tour
Some people go all out when it comes to decorating their houses and yards for the holidays. See who has the most impressive display by going on your own self-guided Christmas light tour. It's a great Christmas date night idea if you're looking for a bit of adventure with a lot of holiday magic.
23. Volunteer at a Soup Kitchen
If you're looking for a way to give back this holiday season, volunteer at a local soup kitchen and help support those who are less fortunate. It's one of the most rewarding Christmas date ideas, and after all, it is the season of giving.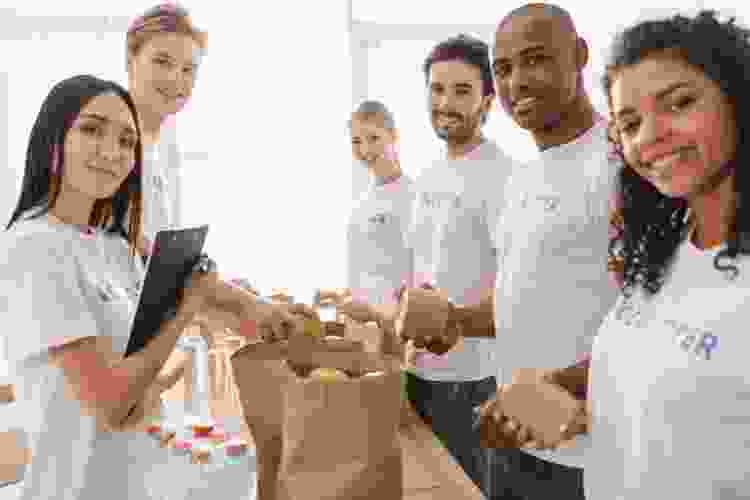 24. Stargazing
While you might not typically think of stargazing as a wintertime activity, it can be even more romantic when you're snuggled up under blankets on the porch and surrounded by snow. It's definitely one of the more dreamy Christmas date ideas.
Book a Gourmet Cooking Class Now
Kick-start your culinary confidence with help from a world-class chef. See what's cooking in your city today.
Outdoorsy Christmas Date Ideas
25. Sledding
Embrace your inner child and spend the day sledding, preferably in a double toboggan. Speeding down the hill will feel so fun and exhilarating, but will also give you a reason to hold on tight to your date.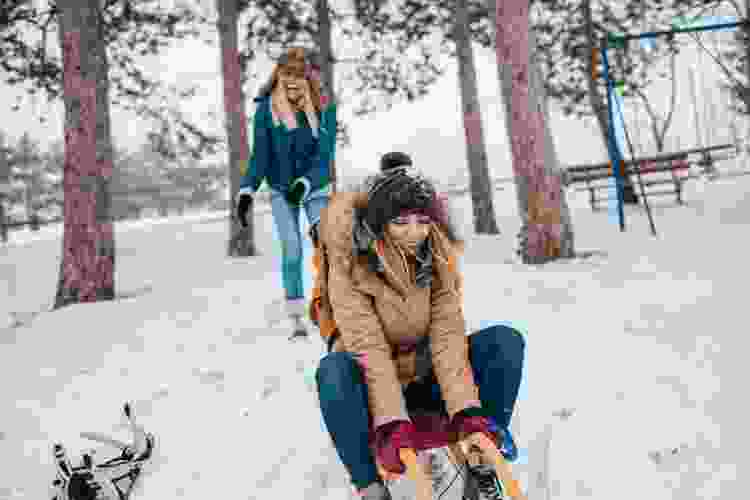 26. Play in the Snow
If a snowball fight sounds a little too intense, opt instead for some more lighthearted playing in the snow. From making snow angels to creating your own artsy snow sculptures, there are endless possibilities for having fun in the snow together!
27. Have a Snowball Fight
Just because you're adults now doesn't mean you can't still have an epic snowball fight. After preparing your snow forts for defense, take cover and start launching! It's a great way to practice and perfect your snowball-making technique, and of course, to engage in some friendly competition with your date.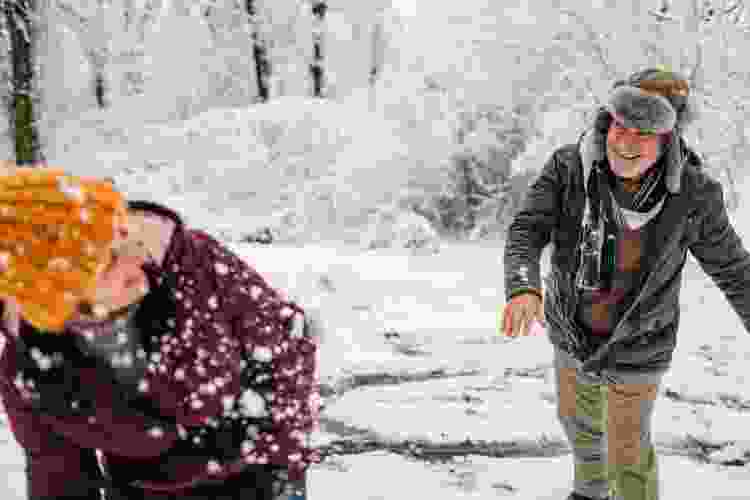 28. Polar Plunge
If you want a really exhilarating Christmas date idea, head to your local body of water and take the Christmas plunge together. It'll be frigid and thrilling, but you'll have the perfect reason to huddle close and share some hot cocoa together afterward.
29. Hit the Slopes
For couples who love the thrill and adventure of winter sports, head to the mountains and spend the day shredding the slopes. It's the perfect Christmas date idea for all those skiers and boarders.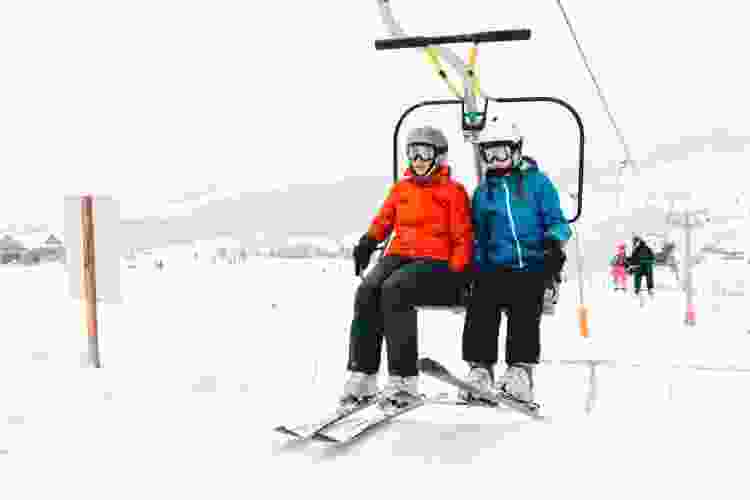 30. Take an Evening Walk or Snowshoe
There's something so romantic about snowy winter evenings, which is why an evening stroll makes for such a great Christmas date idea. If you're feeling super adventurous, throw on a pair of snowshoes and explore the trail by moonlight (or headlamp).
Artsy Christmas Date Ideas
31. Get Decorating
Get into the holiday spirit by putting up your Christmas decorations together. From hanging the ornaments on the tree to stringing lights outside and more, it's a fun and creative way to start celebrating the season together.
32. DIY Ornaments
If you're looking for a really creative Christmas date idea, making your own ornaments is perfect. Whether you add them to your tree or gift them to your loved ones, your handmade ornaments will add an extra special touch of love to Christmas every year.
Book a World-Class Private Chef Now
Five-star fine dining from the comfort of home. Find your favorite private chef experience starting at $59/person.
33. Make Handmade Christmas Cards
Take a trip to your local craft store together and stock up on all the card-making essentials. After you're done shopping, head back home and spend the afternoon crafting personalized Christmas cards for your friends and family members. You'll have fun making them, and they'll love receiving a handmade holiday card.
34. Attend the Ballet
For a Christmas-themed date idea sure to impress, attend the ballet and get lost in the mesmerizing beauty of the dancers. Whether it's The Nutcracker or a different show, the graceful movements and lyrical melodies won't disappoint.
35. Build a Snowman
For couples who love being creative, but also love being outside in the snow, building a snowman is a great Christmas date idea. You can build one together, or each create your own snowman and snowwoman — it's extra cute if you can make them holding hands (stick hands, of course).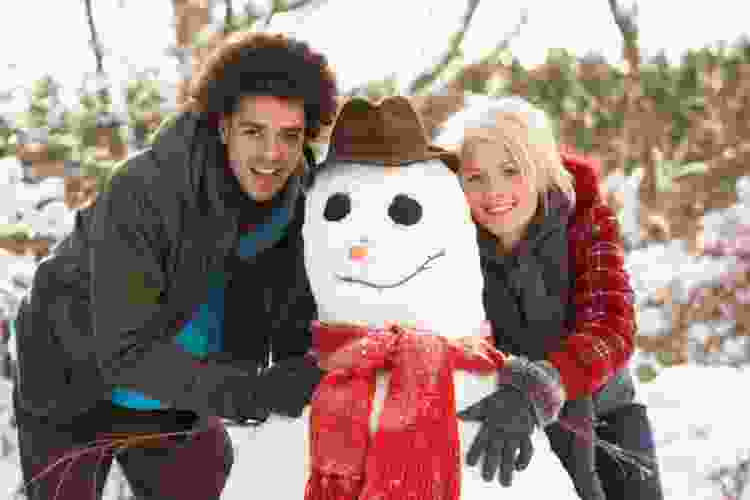 36. Make Your Own Advent Calendars
Get ready to count down the days by creating your own advent calendars together. You can each make a special calendar for each other, or you can create a date night advent calendar with a different idea for each night. Either way, it's a great way to make sure you keep having fun all month long.
37. Present Wrapping
Have some fun while you wrap your presents this year by doing it together. You can make it even more exciting by turning it into a bit of a mini-competition and seeing who can make the prettiest, fanciest or silliest wrapping job.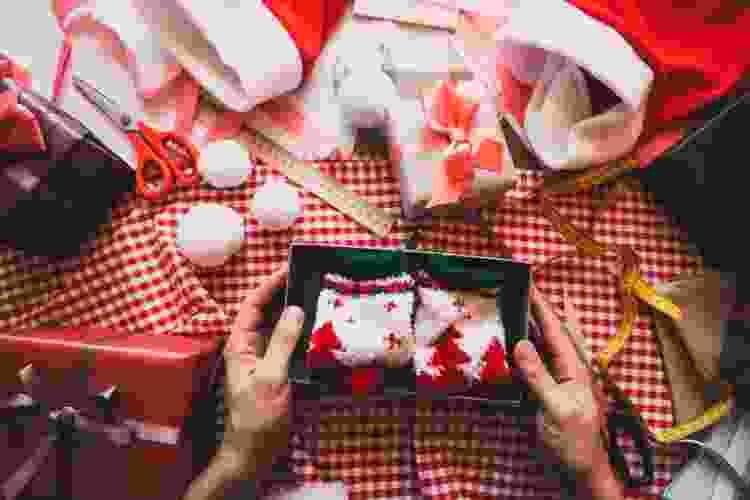 38. Write a Christmas Newsletter
Spend some time reflecting on the great year you've had together as you write your Christmas newsletter. The memories will bring a smile to your face and have you feeling even more grateful for your special someone.
39. Make Christmas Stockings
The stockings were hung by the chimney with care...after the lovely couple spent a fun afternoon crafting their special holiday stocking pair. It's an adorable Christmas date idea, and plus, you'll get to reuse them year and year.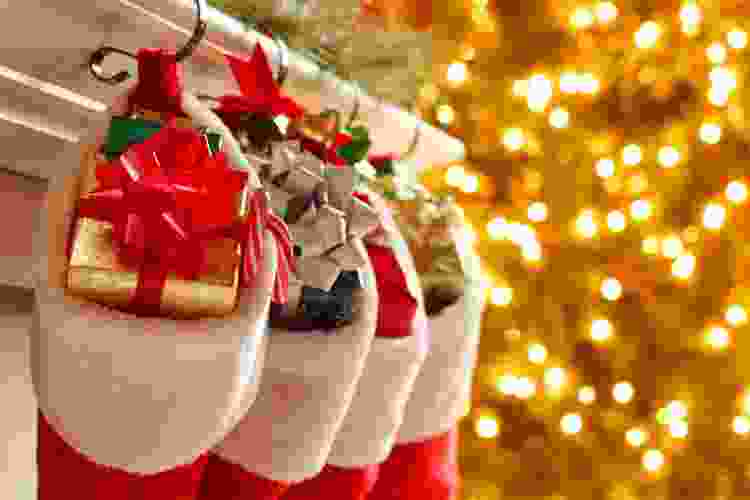 40. Attend a Christmas Concert
With so many holiday-themed concerts during December, there's something for everyone to enjoy, no matter what your favorite type of music. From Christmas concerts by popular artists to orchestral Christmas concerts and more, listening to live holiday music is a romantic Christmas date idea that won't disappoint.
Book an Online Cooking Class Now
Ready to perfect your homemade pasta, paella or pad thai? Join a world-class chef from the comfort of your kitchen.
41. Create Paper Snowflakes
All you need for this simple Christmas craft is some paper and scissors (and maybe a YouTube video). After you've made your delicate snowflakes, you can hang them up around your home or donate them to a local shelter, nursing home or children's hospital.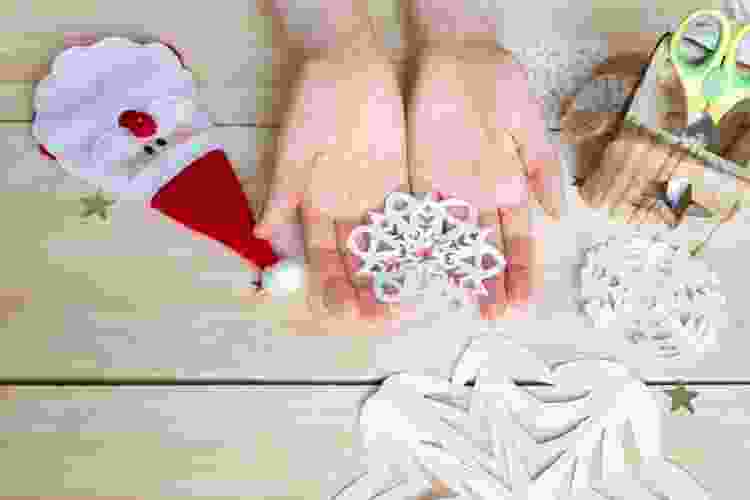 42. Make a Homemade Christmas Gift
After you spend some time brainstorming, get artsy-craftsy as you work together to make a homemade Christmas gift. It's a fun thing for couples to do together, and the lucky recipient will absolutely love their new gift.
Creative Christmas Date Ideas
43. People-Watch at the Mall
The holidays bring out the best in people, but they also tend to bring out the crazy. If you're looking for a unique Christmas date idea that will give a few laughs, observe the strange and unusual behavior of frazzled holiday shoppers at the mall.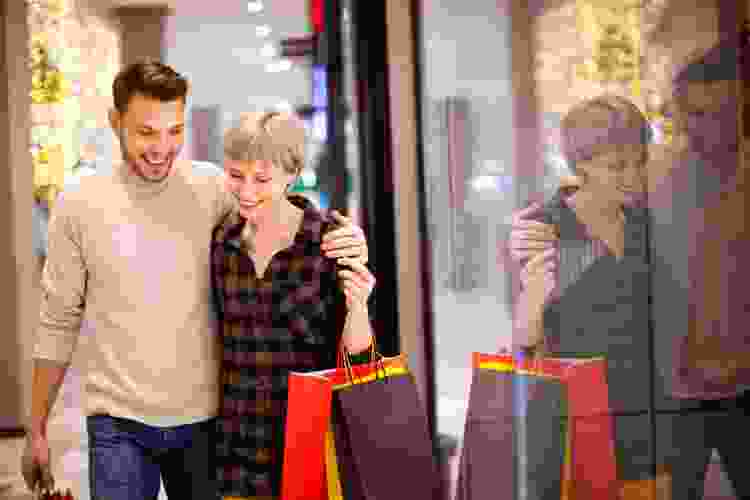 44. Make Your Holiday Wish List
While making your holiday wish list might seem pretty straightforward, you can make it a super exciting activity by turning it into a scavenger hunt. After you make your list together, head out to the stores and see if you can find each item on your list. Take a picture of every item so your friends and relatives know exactly what you want this year.
45. Take Your Picture With Santa
This might seem a bit silly, but you're really never too old to get your picture taken with Santa! It's a fun and lighthearted Christmas date idea, and you'll also have a great picture to include with your Christmas card or newsletter.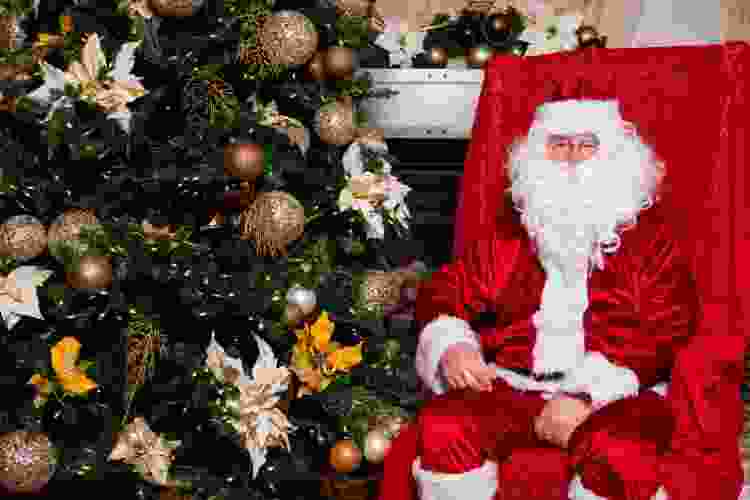 46. Revisit Your Favorite Christmas Children's Books
Visit a bookstore and spend some time reading your favorite Christmas children's books together. This nostalgic Christmas date idea will bring you right back to your childhood as you experience the delight of these magical stories once again.
47. Holiday Getaway
For one of the most romantic Christmas date ideas, go on a holiday getaway together. Whether you spend the weekend in a cabin or travel to the islands for a week, a couples vacation is the perfect way to treat yourselves this holiday season.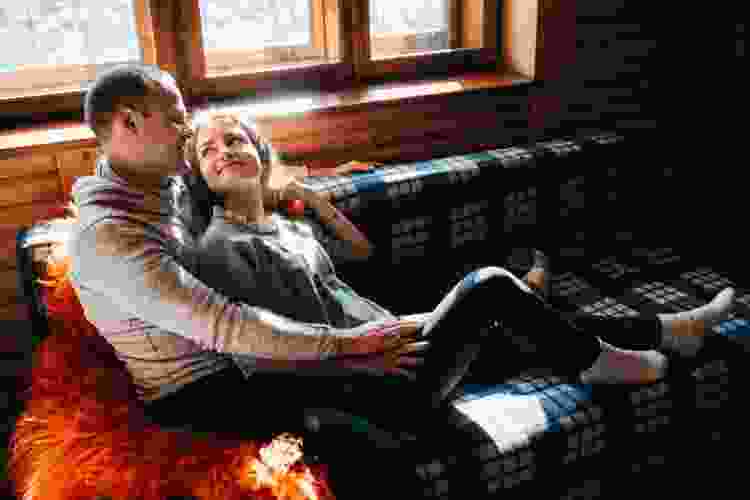 Christmas Date Ideas With Friends
48. Ugly Sweater Parade
Host an at-home fashion show and strut down your makeshift runway in your best (worst) ugly sweaters! Invite your friends to be the paparazzi and make sure they capture all your cringy chicness on camera. It's a Christmas date idea that will have everyone laughing.
Book a Virtual Wine Tasting Now
Bring the winery home with an unforgettable live virtual wine tasting. Your personal sommelier is standing by.
49. Cookie Swap
Every guest (or couple) brings a batch of their favorite homemade Christmas cookie to the party, and then you start swapping. Everyone will end up with a wide assortment of scrumptious holiday treats to enjoy, which is a whole lot more exciting than just having one type of cookie to snack on.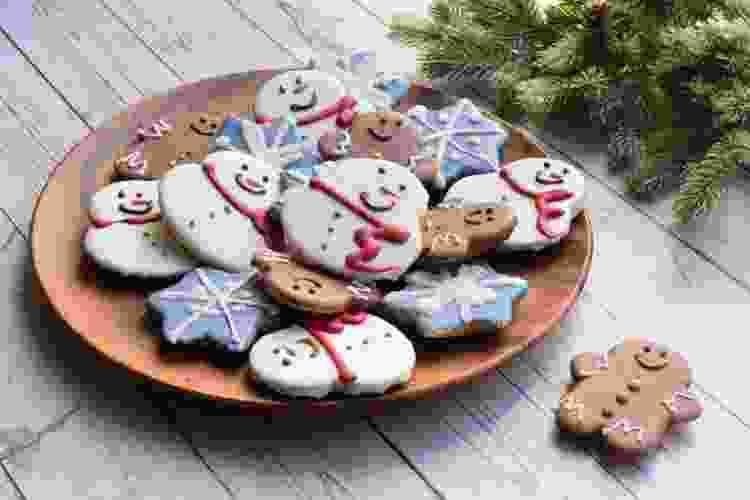 50. Go Caroling
Grab some of your other couple friends and go caroling around the neighborhood for a fun double date idea. What better way to spread some Christmas cheer with your date than singing loud for all to hear?
51. Christmas Game Night
Gather round with all your friends for a night of friendly competition and lots of fun as you play your favorite board and card games. Whether you play traditional games or decide to try a Christmas-themed version instead, you'll have a blast spending time with friends and loved ones, which is what the holidays are all about!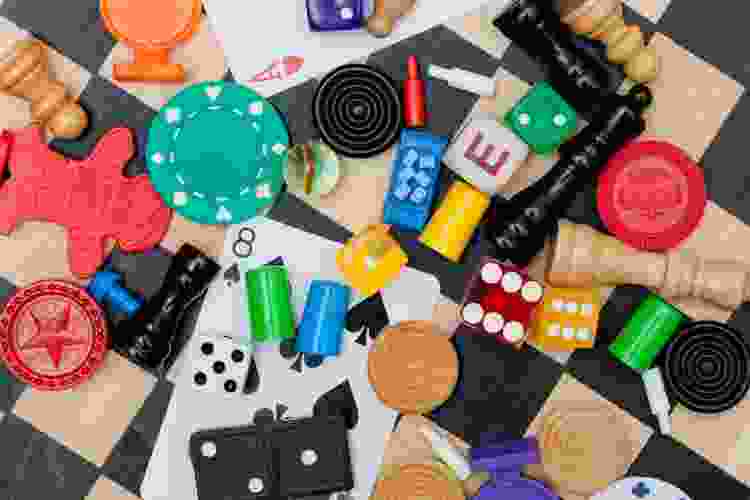 Join 200,000+ Culinary Enthusiasts
Exclusive deals, recipes, cookbooks, and our best tips for home cooks — free and straight to your inbox. PLUS: 500 Rewards Points.
Now you're finally ready for the holiday season with all these cute Christmas date ideas! From caroling and virtual wine tastings to ugly sweater parades, Christmas cookies and more, these date ideas will have you feeling all the holiday magic.
While you might be counting down the days until Christmas, you don't need to wait any longer to start having a great time with your date. Kick off the holiday season with a Christmas-themed date today and start celebrating with your special someone.
For even more Christmas inspiration, check out other experiences happening on Cozymeal.