101 Christmas Gifts for Men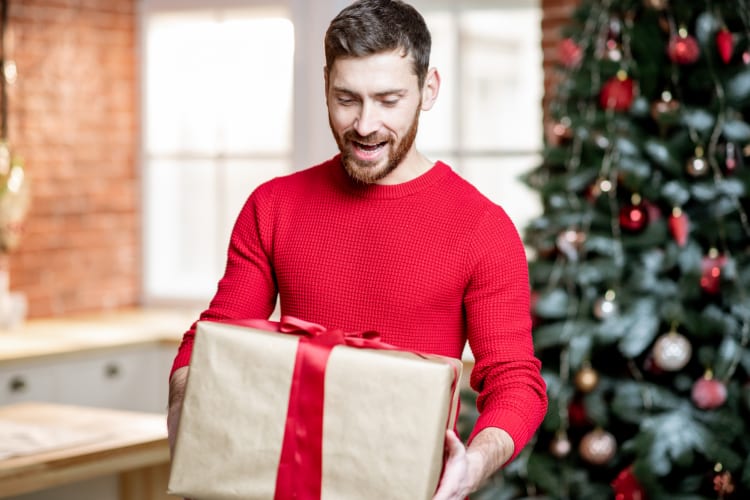 Our editorial team recommends the best products through independent research, selection and careful review. If you make a purchase through one of our affiliate links, we may earn a commission. Prices are subject to change.
Looking for some useful Christmas gifts for men in your life? You're not alone. When it comes to gifts, men have a reputation of being difficult to shop for. How is it that men seem to never want or need anything?
There's the husband who buys himself everything he wants. There's the boyfriend with fickle tastes. There's the dad who insists that he wants "nothing" (as if that's a viable option).
However, all is not lost. Here's a list of 101 Christmas gifts for men to make finding that perfect gift for him a lot less daunting.
Jump to Section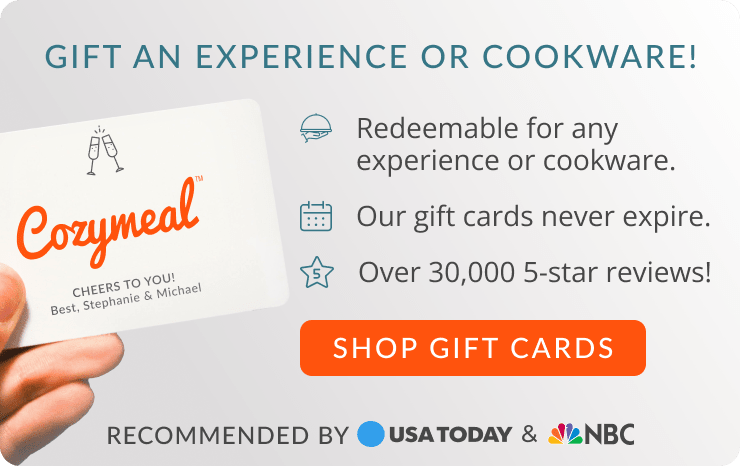 Best Gifts for Men
1. Cooking Classes
One of the best Christmas gifts for men isn't necessarily something that you can put in a box; it's an experience. Whether he has a new culinary obsession, is looking to discover the secret recipe for an old favorite or wants to learn to cook like a chef, hands-on cooking classes near you deliver and run the culinary gamut. You'll find cooking classes in Dallas, cooking classes in San Francisco, cooking classes in Milan and beyond.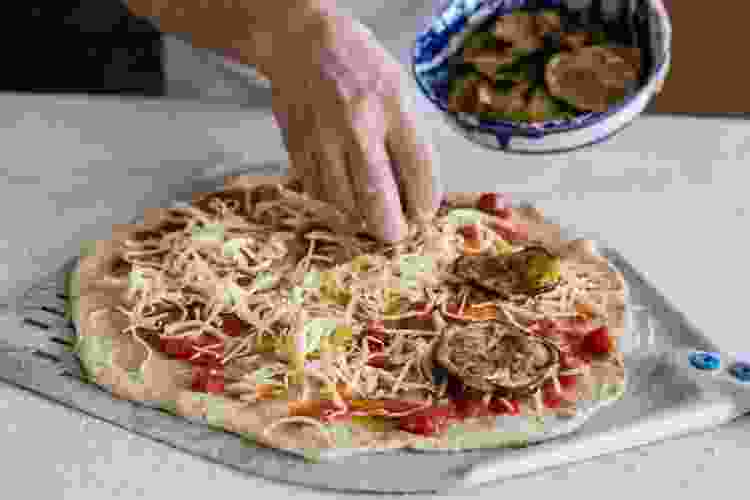 2. Online Cooking Classes
If the man you're gifting loves to cook in his own kitchen, give him the opportunity to join a world-class chef revolutionizing at-home cooking with live and interactive online cooking classes. He can follow along in real-time as talented chefs from all over the world offer insight into some of his favorite dishes.
3. Roku Ultra
Roku Ultra is one of the best gifts for men and the centerpiece of any home theater. He'll enjoy a smooth TV streaming experience, even in rooms further from his router, as well as spectacular color, contrast and brightness with Dolby Vision, and hear three-dimensional audio that soars above and around him.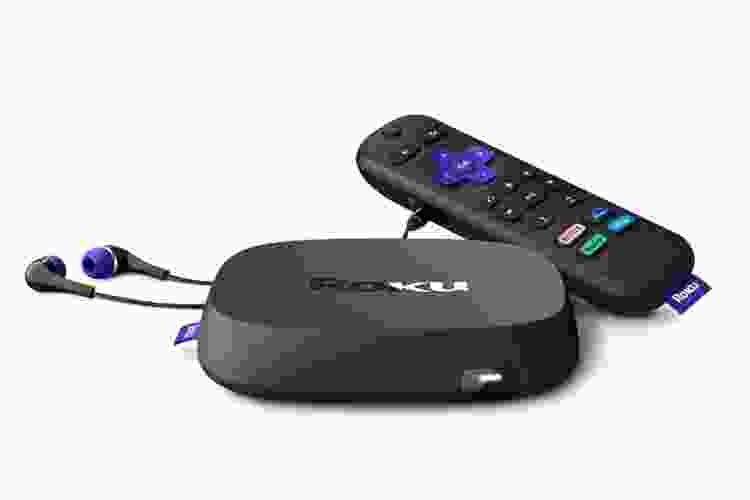 4. Zero Gravity Chair
A zero gravity chair is one of the best Christmas gifts for men. These chairs position your body to make you feel weightless, stress-free and energized by elevating your feet to be at the same level as your heart, which minimizes the toll gravity takes on your body.
5. Bose QuietComfort Headphones
You can't go wrong with a pair of Bose noise-canceling headphones — and now they're wireless! These ones have earned top marks for sound quality and are known to be extremely comfortable.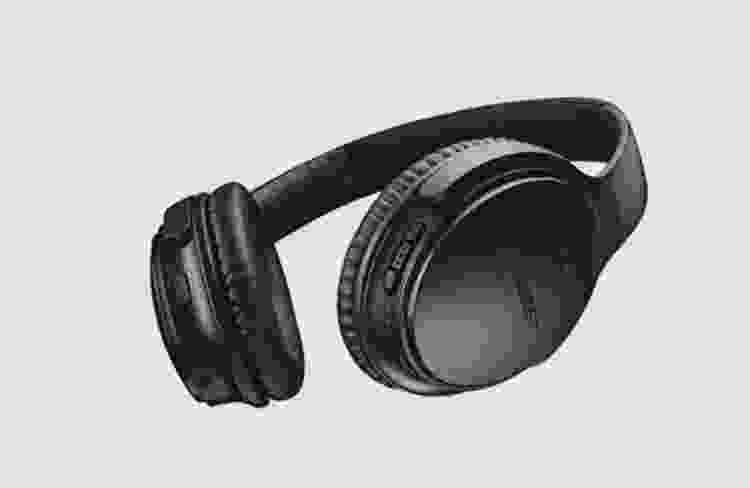 6. Portable Bluetooth Speaker
Possibly one of the best Christmas gifts for men who like to host parties at home, this Bluetooth speaker delivers impressive sound in a light and portable format. It's also fully waterproof, so he can take it to the beach or pool without having to worry.
7. Wood Phone Docking Station
He won't be asking you if you've seen his wallet anymore with this docking station. This handy Christmas gift for men will help him keep his phone, wallet, keys and other important items organized in one place.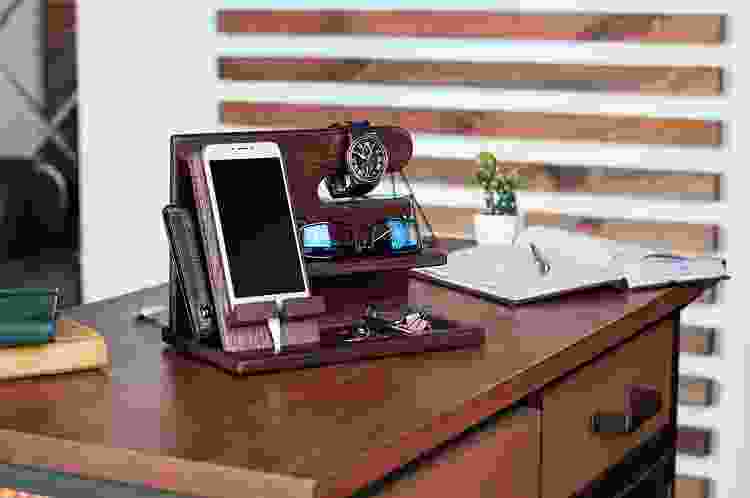 8. Monogrammed Leather AirPods Case
Although you can't ensure that he'll never lose his AirPods again, this custom leather case makes a great Christmas gift for men and will at least help him make sure he doesn't mix up his headphones with yours. The black, brown or red leather case even comes with a clip, so he can attach it to a keychain, backpack or pocket.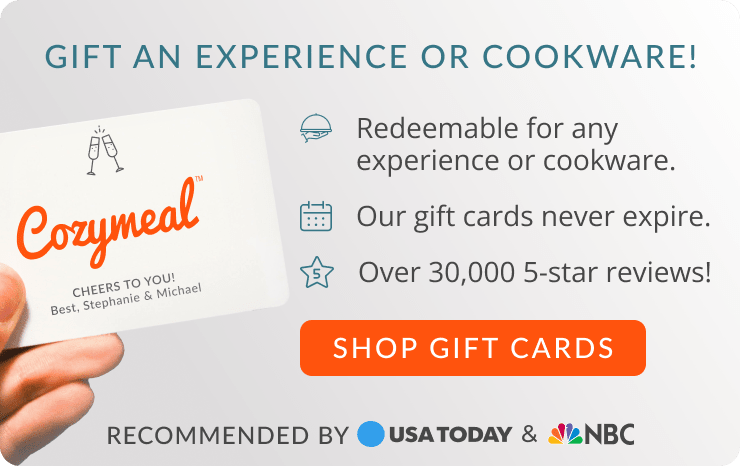 9. Chemex Pour Over Coffee Maker
Pour over coffee may be having its day in the sun, but this precise, easy-to-master brewing method has appealed to coffee drinkers for decades.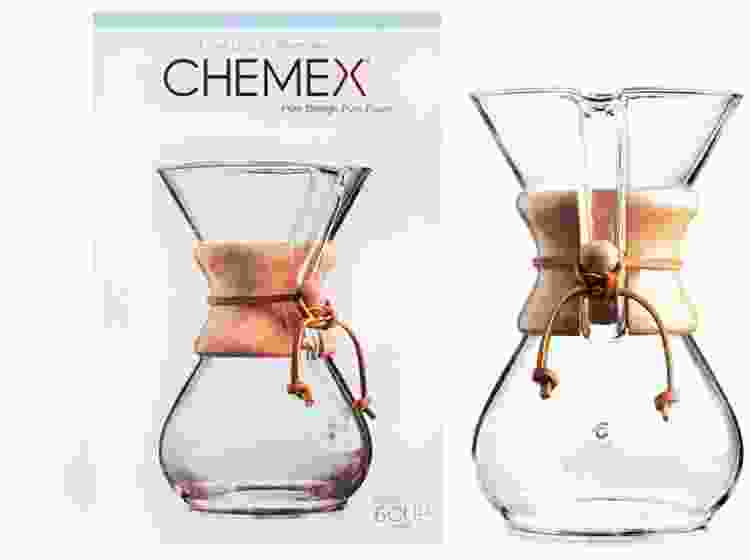 10. Handmade Leather Belt
This solid handmade leather belt is so comfortable he will find themself wearing it all the time. It has an antique steel finish belt buckle and can also be monogrammed with their name or initials for a thoughtful Christmas gift for men.
11. NES Classic Edition
Throw it back to the 80s with this fun Christmas gift for men. This collectible NES system comes loaded with only the best video games: Super Mario Bros., Zelda, Donkey Kong and more.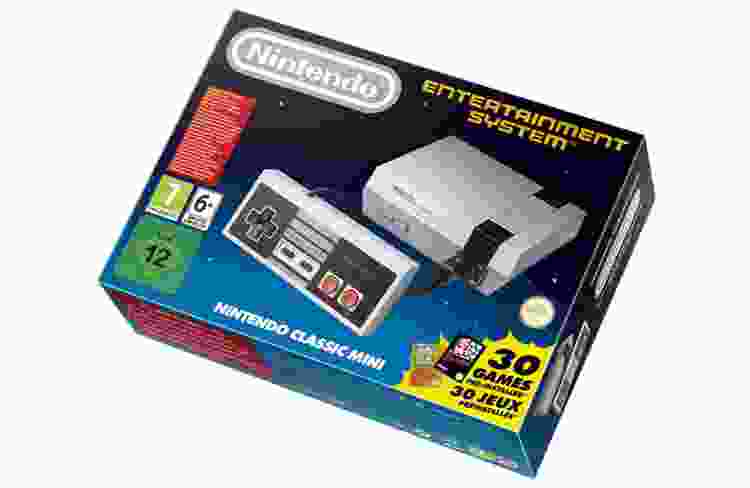 12. Leatherman Multitool
Quite literally a toolkit that fits in the pocket, this handy Christmas gift for men has just about everything a man might need for tasks around the house. This one is 100% reliable, just like him.
13. Remarkable Digital Notebook
We all need somewhere to jot down our thoughts. This smart notepad is especially convenient because it's, well, smart. He can jot, note and doodle away knowing that all of his creations are being saved digitally, too.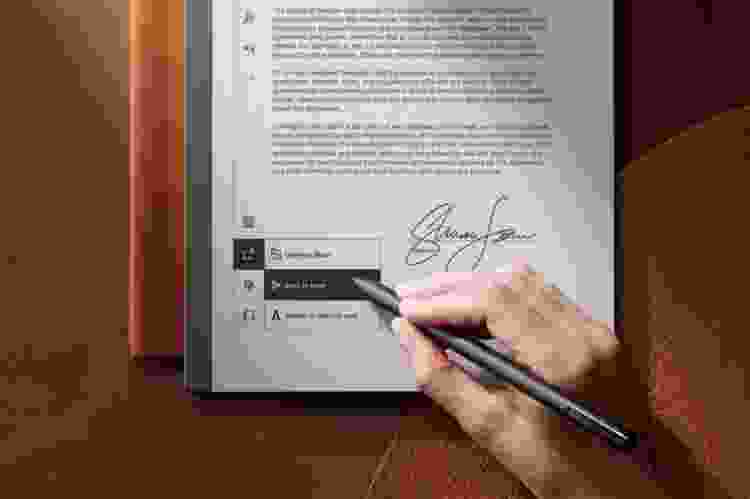 14. Theragun Mini
It's the fitness-related Christmas gift for men to top all fitness-related gifts: The new, smaller, quieter, but just as effective Theragun Mini percussive massager.
15. America the Beautiful Pass
An America the Beautiful pass is his ticket to more than 2,000 federal recreation sites. Each pass covers entrance fees at national parks and national wildlife refuges as well as standard fees at national forests and grasslands. Pair it with a National Parks Passport to complete the perfect Christmas gift for men.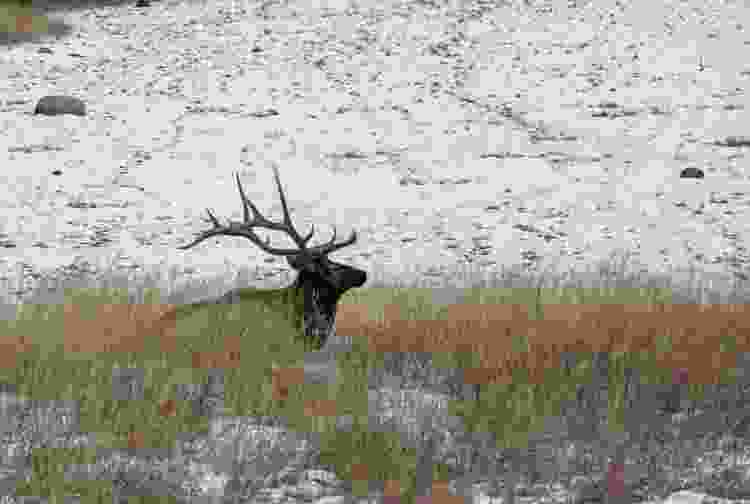 16. YETI Wheeled Cooler
He's sure to appreciate this best-in-class Christmas gift for men. Now he can take his favorite drinks with him to tailgates, camping trips and backyard barbecues with this useful wheeled cooler.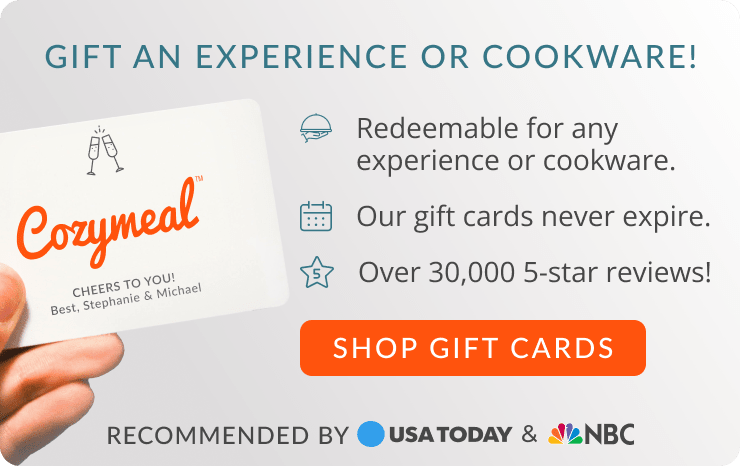 Unique Gifts for Men
17. Food Tour
Treat that adventurous eater in your life to a cultural and culinary exploration of his city's tastiest nook and crannies. By combining sweet and savory food tastings with fascinating stories, local culture, history and architecture, a food tour creates the perfect recipe for one of those one-of-a-kind Christmas gifts for men. You'll find food tours in Seattle, food tours in NYC and more. Find a food tour near you today.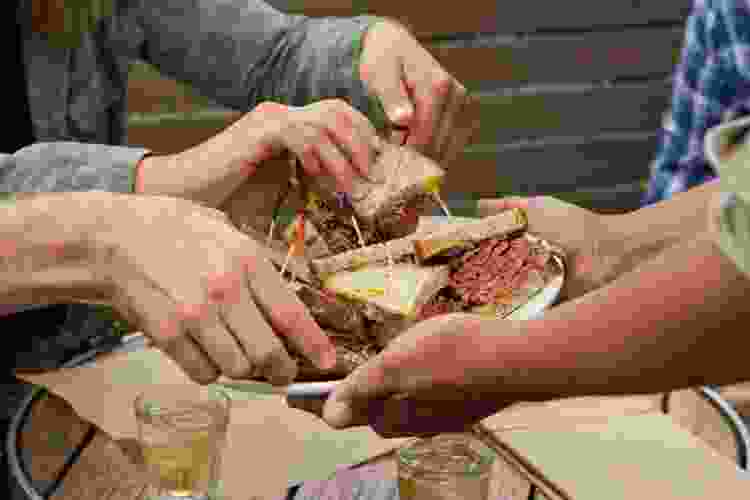 18. Monogrammed Steak Brand
This unique gift for men will allow him to stamp his perfectly grilled steaks with his custom monogram.
19. Temperature Control Smart Mug
Take the term "coffee snob" to the next level (in a good way!) with this handy Christmas gift for men. With this smart mug and its coordinating app, he'll be able to control the temperature of his coffee all morning long.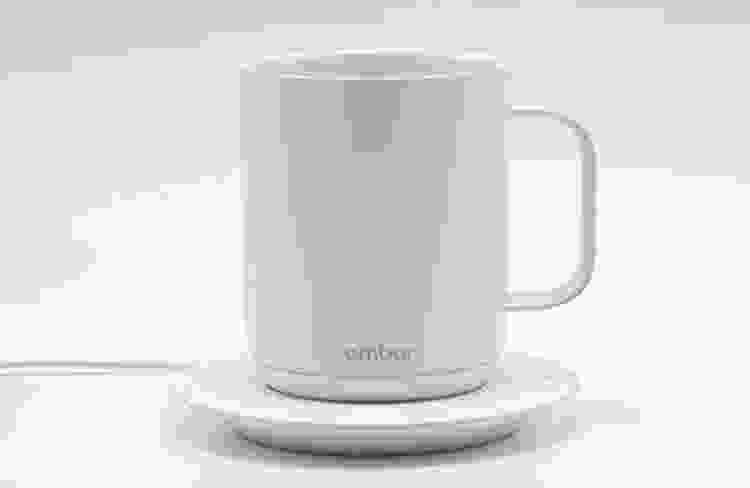 20. TRX
A strength builder, muscle stretcher and cardio tool, the TRX is a useful gadget for any guy's home gym. It takes up minimal space and is a breeze to use, perfect for beginners or more advanced athletes.
21. Indoor Hydroponic Garden
Here's a hobby that'll benefit everyone in the house. This hydroponic garden sits on the counter and churns out crops of herbs, tomatoes and other fresh foods to harvest and eat year-round.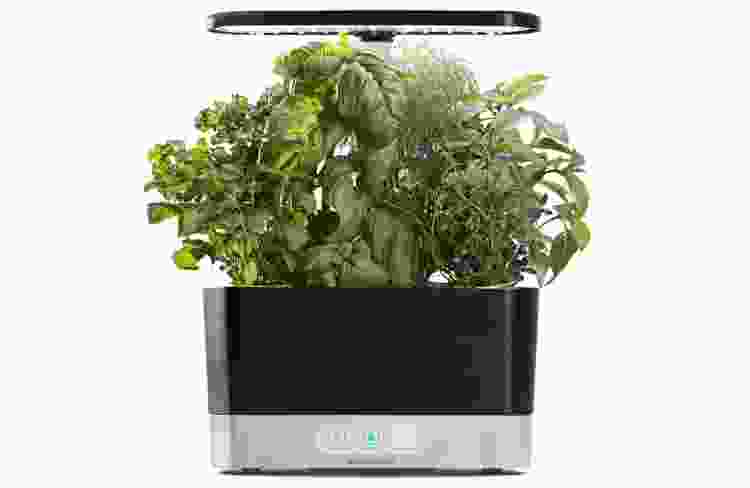 22. LARQ Self-Cleaning Water Bottle
Now here is a gift he'll be sure to use every single day. The LARQ water bottle is as stylish as it is technologically advanced. The bottle uses UV-C LED light to eliminate up to 99.9999% of bio-contaminants from the water. So he'll stay healthy and hydrated through the day.
23. Radiate Portable Campfire
Any outdoorsy guy will be flaunting this perfect Christmas gift for men on his next camping trip. This prep- and cleanup-free instant campfire burns for up to five hours, so bring on the s'mores.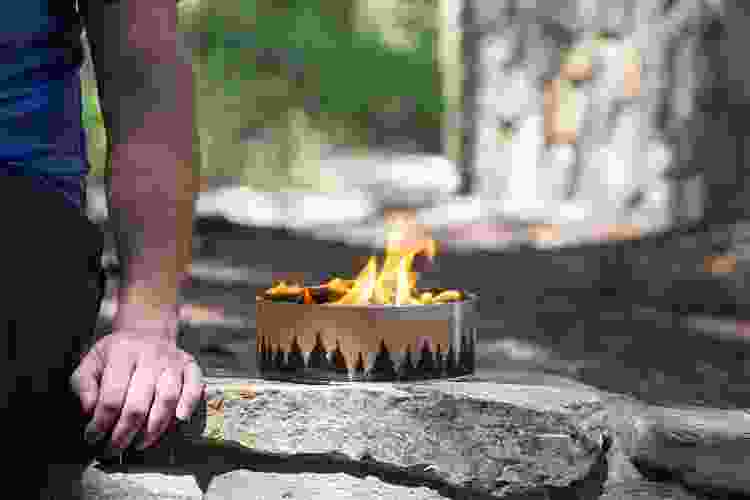 24. Snowshoes
Help him embrace the winter season with this unique Christmas gift for men. Lightweight yet durable, these snowshoes are ready to take him through rugged trails no matter the conditions. They also come with poles and a carrying case.
Gift a Local Food Tour Now
The perfect gift for every gastronomist. Discover an abundance of culture and culinary delights with a five-star local guide.
25. Stir It Up Turntable
Mindfully built from sustainable materials and designed in collaboration with members of Bob Marley's family, this turntable is one fun Christmas gift for men he's sure to love.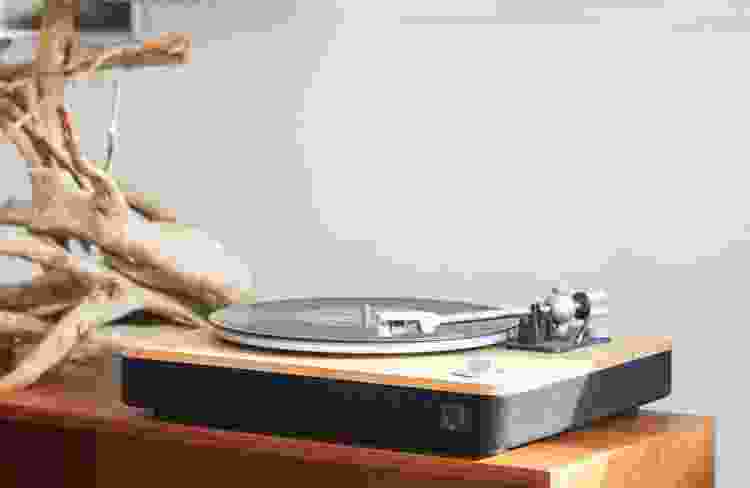 26. The Bucket List: 1000 Adventures Big & Small
Help him plan his next big adventure with this thoughtful gift: A collection of spectacular bucket list experiences perfect for the passionate traveler.
27. Bicycle Multitool
This compact repair kit packs in all the essentials — a variety of hex wrenches, multiple screwdrivers and more — to keep his bike in mint condition.
Price: $7.99

via WOTOW
28. Telescope
This telescope is a fun Christmas gift for men that can be put to great use for years to come. Compact and easy to assemble, this model includes slow-motion control knobs so you can easily track objects moving through the sky.
29. Matrix Urban Bike Helmet
This smart bike helmet is adorned with lights — lights to signal turns, lights to signal slow-downs, lights that flash in the darkness to alert vehicles. It's the ultimate safety measure for urban bikers and a very useful Christmas gift for men.
30. Brita Filtering Water Bottle
Brita's take is as close as we've found to the perfect water bottle, with a built-in filter to rid water of unwelcome gunk.
31. Portable Hammock
This Christmas gift for men is perfect for the man who loves traveling, camping or just relaxing in the backyard. This portable hammock is durable, comfortable, fits two people and comes with adjustable tree-friendly straps.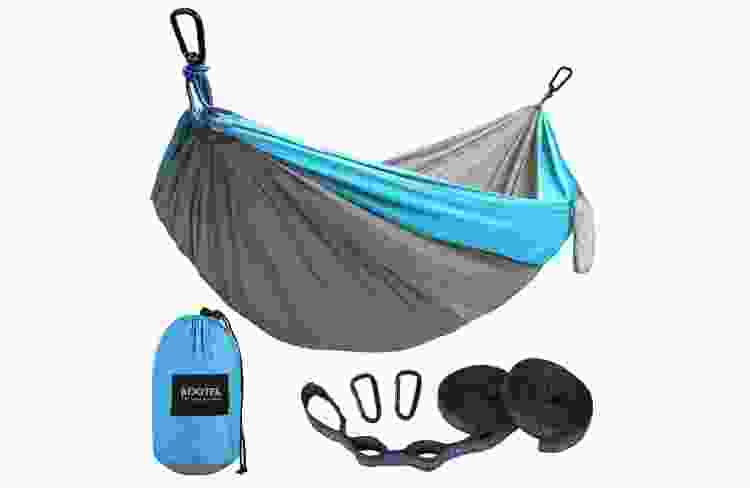 Christmas Gifts for Boyfriend
32. Private Chef Experiences
For one of the best Christmas gifts for men, treat him to a fine dining culinary experience crafted by a world-class private chef. This is the perfect way to elevate any date night or dinner party with gourmet fare. He can choose the cuisine, date and time, and a local chef will source the finest ingredients and bring kitchen equipment to his place to prepare an incredible meal with cleanup provided at the end. There are private chefs in Chicago, private chefs in Los Angeles and beyond. You can even find international options like private chefs in Auckland. Book a private chef near you today.
Gift a Private Chef Experience Now
Treat someone special to gourmet fine dining at home. Gift a private chef experience starting at $59/person.
33. Engraved Pocket Knife
A pocket knife engraved with a sweet message makes for a Christmas gift for boyfriends that is both thoughtful and practical.
34. 100 Movies Scratch-Off Poster
Even the biggest movie buffs will find a few flicks on this list that they haven't watched yet. But they can also make a game out of it with this scratch-off poster: Before they fire up Netflix, they can pick a square to reveal their nightly watch until they scratch off all 100 options.
35. Apple Watch
The Apple Watch is the most popular watch in the world. Period. If he has an iPhone but doesn't have this watch yet, this is a great Christmas gift for men.
36. Custom Vinyl Record Print
Think of a song that means something to him (maybe the one you played during your first dance?) and send it to this Etsy seller to print on vinyl. They'll turn it into a unique Christmas gift for men customized with the message and colors of your choice.
37. Wool Coffee Sleeve
Made of repurposed blanket ends from a 150-year-old American woolen mill, this coffee sleeve can be used for hot or cold drinks and makes for a useful Christmas gift for men.
38. Eden Adjustable Pillow
This gift will have him kicking his feather down pillow to the curb. Soft, breathable and supportive from edge to edge, this pillow adjusts to his unique size and sleep position for restorative sleep and energized mornings. And, the cross-cut memory foam fill is infused with gel to create a cooler sleep experience.
39. 3-in-1 Charging Stand
It may not be the new iPhone under the tree, but he'll be thrilled to receive this gift: A charging stand that'll keep all of his Apple accessories powered up and in one place. There are designated spots for his iPhone, AirPods and Apple Watch, so he'll never have to turn the house upside-down just to find a missing cord.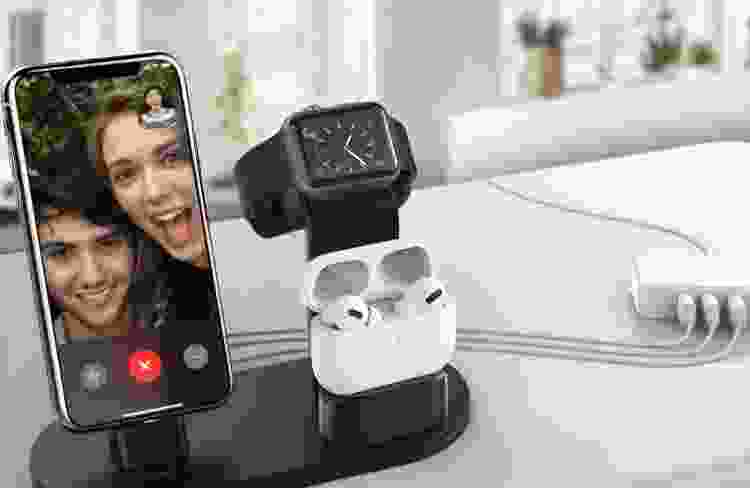 40. Vetelli Dopp Kit
With a trusty vintage design, this quality leather dopp kit is the perfect size to pack all his grooming essentials when traveling and the perfect Christmas gift for men. Premium leather on the outside and quality nylon on the inside, the toiletry bag also has a water-resistant inner bottom.
Gift Cookware Loved by Chefs
Shop gourmet gifts for your favorite foodie. Chef-beloved brands. Easy returns. Price matching guaranteed.
41. Cold Brew Bottle
This glass travel mug is a fun and practical Christmas gift for men that does triple duty as a pour-over maker, a cold brew maker and a tea steeper.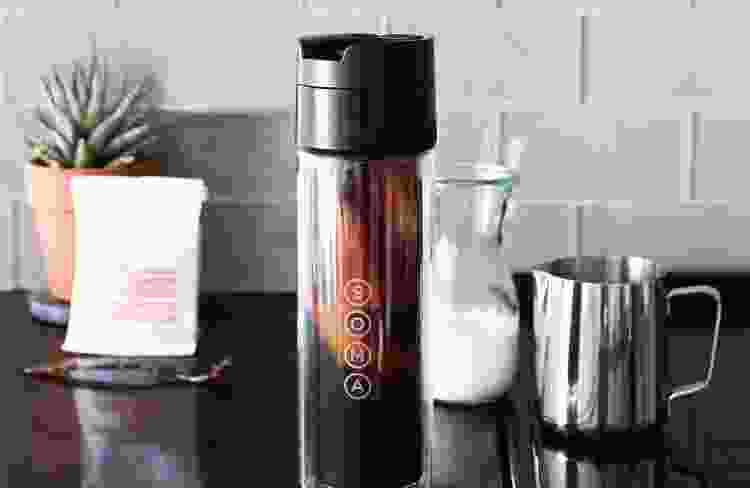 Christmas Gifts for Brother
42. Foodie Gift Cards
Foodie gift cards make some of the best Christmas gifts for men, and a perfect Christmas gift for brothers. These experience gifts never expire and are redeemable for cooking classes, online mixology classes, food tours, cookware and more! You can purchase a gift card in any amount over $10.
43. Whiskey Tasting
If your brother has an affinity for fine spirits, he'll love a whiskey tasting experience led by some of the best scotch stewards in the industry. He'll get to sample whiskey, scotch and bourbon selections from around the world while learning all about the history of each one.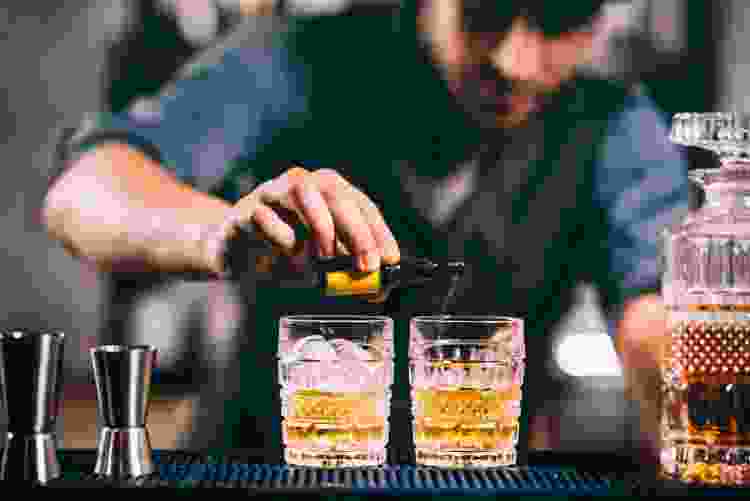 44. Coffee Classes
Any coffee lover will be thrilled to learn tricks of the trade from a world-class barista in a coffee class. Each experience is a lesson in all things coffee, from roasting techniques to brewing methods to pouring like a pro. His kitchen will become his new favorite café!
45. Carhartt Legacy Gear Bag
Just like Carhartt's durable outerwear, this gear bag can take on the elements with a tough, water-repellent fabric and abrasion-resistant base. In the iconic Carhartt brown colorway, this stylish and sturdy bag makes a perfect Christmas gift for men.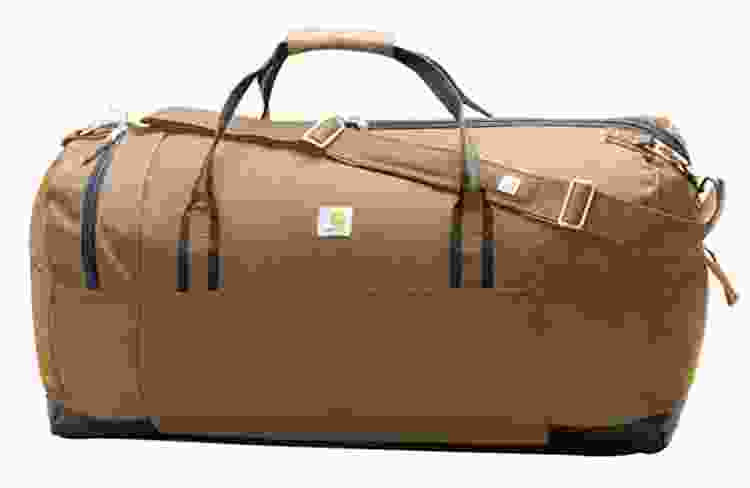 46. Carhartt Beanie
This Carhartt beanie is a classic and a great Christmas gift for men. It's durable, rib-knit construction is great for any outdoor pursuit. He'll reach for it every time the wind gets blustery and the temperatures drop. It's warm, comfortable, made of stretchable rib-knit fabric and fits most any noggin.
47. Cooling Pint Glasses
He shouldn't have to settle for a beer at room temperature. With these cooling pint glasses, he'll be able to sip on a brewski precisely between 43°F and 53°F a.k.a. the perfect temperature.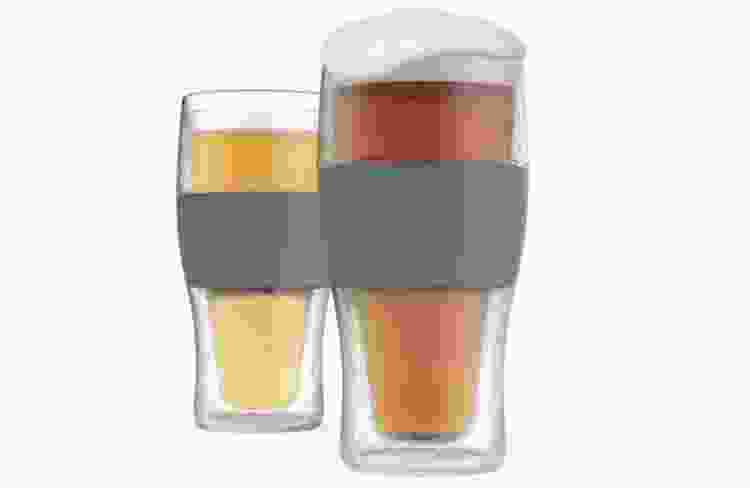 48. YETI Rambler
Help him keep his coffee hot, cocktails cold and water, smoothies, cold brews and craft beers just how he likes them. This YETI Rambler is also dishwasher-safe and fits in his car's cup holder.
Gift an Online Mixology Experience
Raise a toast to the perfect gift. Enjoy craft cocktails, bartending basics and more taught by five-star mixologists.
49. Engraved Luggage Tags
Though it may seem small, a luggage tag is a must-have when traveling and a great Christmas gift for men. Help him spot his nondescript black bag in the endless sea of nondescript black bags with this modern engraved luggage tag.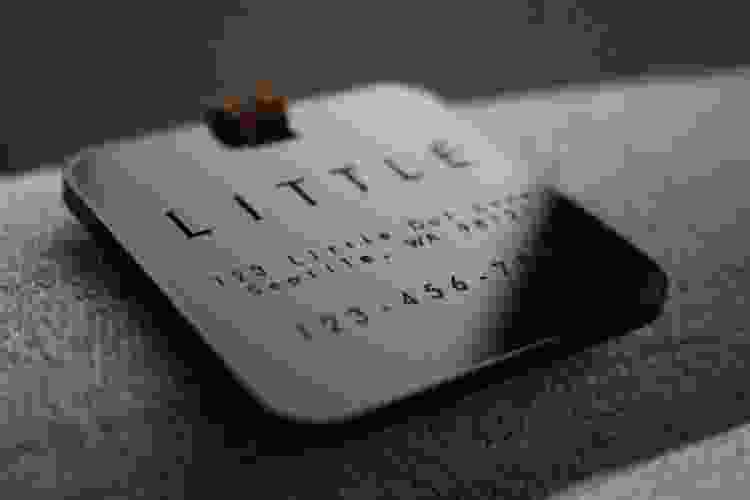 50. Relative Insanity Party Game
This Christmas gift for men is an insanely fun card game and a chance for him to dunk on wacky relatives.
51. iRobot Roomba
The iRobot Roomba Wi-Fi-connected robot vacuum is a great Christmas gift for men who hate to clean. For effortlessly clean floors, all he has to do is schedule it with the app or his voice assistant.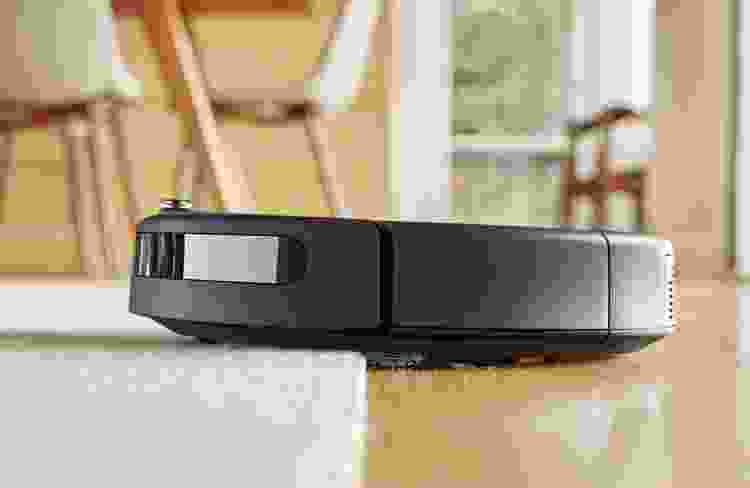 Christmas Gifts for Dad
52. Virtual Wine Tasting
A virtual wine tasting experience is a perfect Christmas gift for dads who enjoy pairing a great glass of wine with homemade small bites and appetizers. These live, interactive experiences will pair him up with a talented chef who can walk him through how different wines complement a menu of tapas, sushi, street foods and more.
53. Online Mixology Classes
Give him the opportunity to master the art of cocktail making from home under the guidance of a knowledgeable mixologist. During online mixology classes, he'll learn all about the history of certain cocktails while receiving expert advice on stirring and shaking techniques, flavor combinations, perfecting how to pour and more.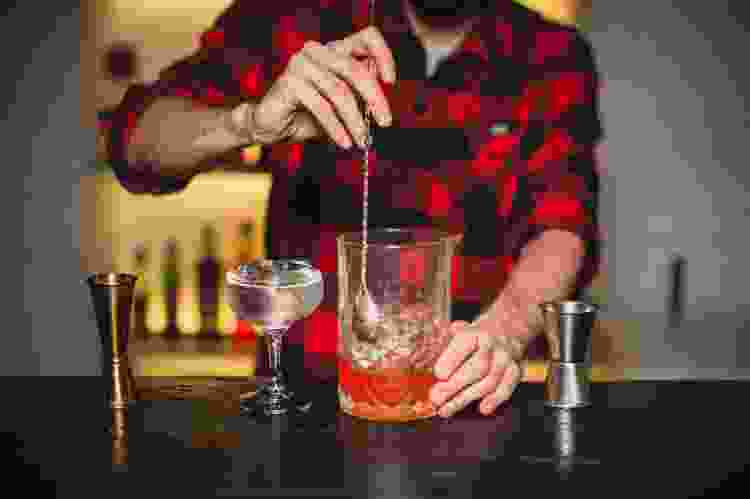 54. Beer Caddy
With this stylish beer caddy, he can easily tote his favorite six-pack of beer to any occasion in style.
55. Bartesian Premium Cocktail Machine
This cocktail machine is the perfect way to get any party started. The machine uses cocktail capsules like a Keurig or Nespresso machine, and the various flavors were all created by mixologists. Choose from a margarita, an old-fashioned, a whiskey sour and more.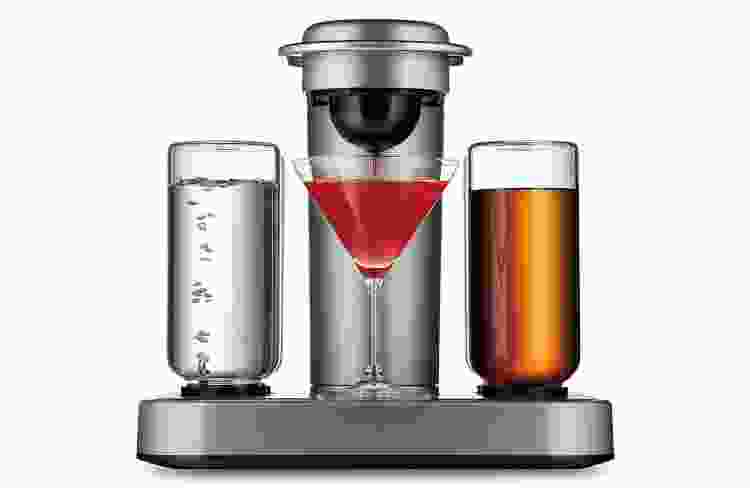 56. Harley Davidson Patent Prints
Whether he spends his weekends riding Harleys or dreaming about them, he'll love decking out his man cave with these motorcycle patent prints. While the frame-ready prints themselves aren't vintage, the motorcycles they highlight date back to the 1920s.
Gift an Online Cooking Class Now
Give your favorite gourmand the gift of world-class cooking lessons right from the comfort of their own kitchen.
57. Personalized Golf Balls
This is a great Christmas gift for men and the avid golfer in your life. He'll love this personalized golf set that includes a dozen golf balls, tees and pencils.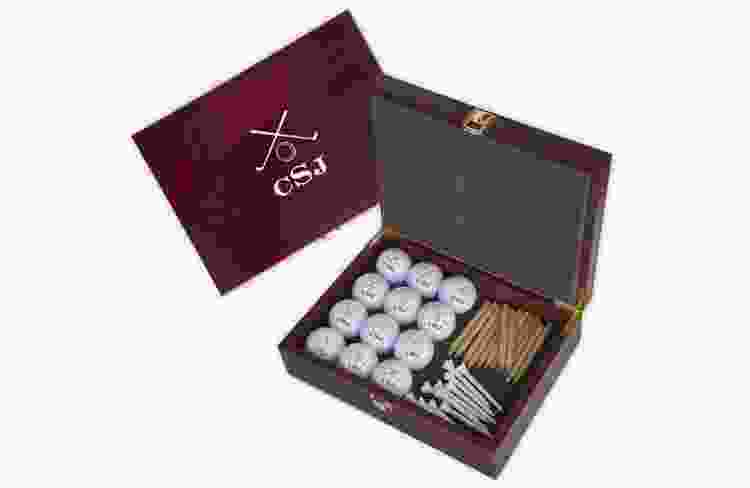 58. UGG Slippers
A nice warm pair of slippers might be the perfect Christmas gift for men. These suede slippers are lined with the plush shearling that UGG boots are so famous for and that will keep his feet warm and comfortable all day long.
59. Genetic Ethnicity Test
If he loves going through old photos and talking about his family history, give him the gift of an AncestryDNA kit so he can learn even more about his heritage. This is a fun Christmas gift for men that will prove interesting for the whole family!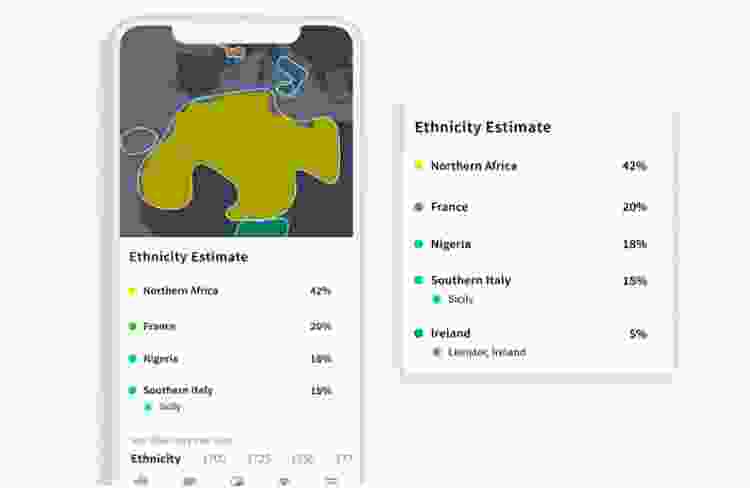 60. Shiatsu Back Shoulder and Neck Massager
Doesn't everyone wish they could have a personal massage therapist? This shoulder and neck massager is the next best thing. Ease his tension at the end of the day with this back, neck, and shoulder massager.
61. Bose Sport Audio Sunglasses
These high-performance polarized sport sunglasses are engineered with high-quality sound that's louder and deeper than all other audio sunglasses. This is a seriously futuristic Christmas gift for men, and one he'll seriously appreciate.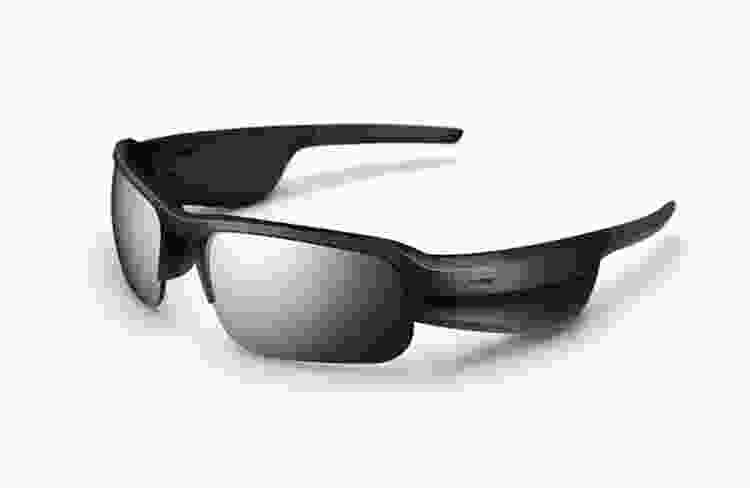 62. EGO Power+ Lawn Mower
No other cordless mower matches or surpasses the power of gas mowers, making the EGO Power+ Mower a true gas replacement lawn mower. A 20" steel deck, 60-minute run time and brushless motor are just a few of the features that make this a great Christmas gift for men.
63. Cigar Humidor
This is the perfect Christmas gift for men or any cigar aficionado. This cigar humidor is made with premium kiln-dried Spanish cedar wood for excellent aroma and moisture retention.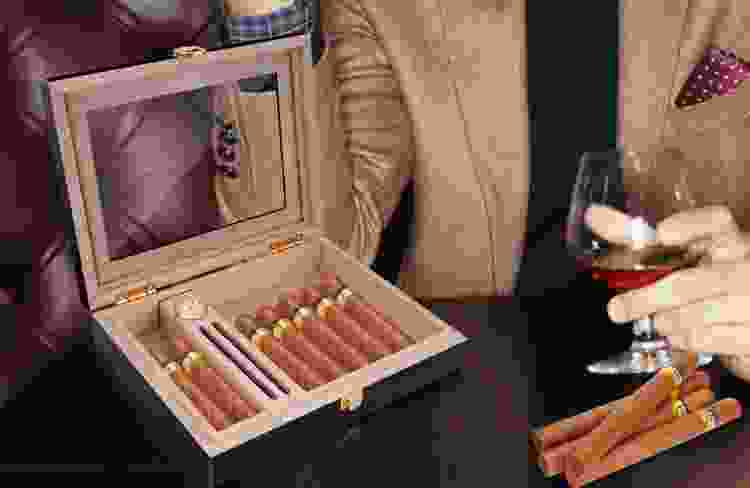 64. Bushnell Binoculars
Empower him to explore the outdoors (or just his backyard) with these classic binoculars from Bushnell. They make great Christmas gifts for men and are manufactured with quality optics and built to last.
65. Accelerator Pro Indoor Putting Green
This putting green is a great Christmas gift for men who can't sit still when he's stuck at home or at the office — made even better by an automatic ball return.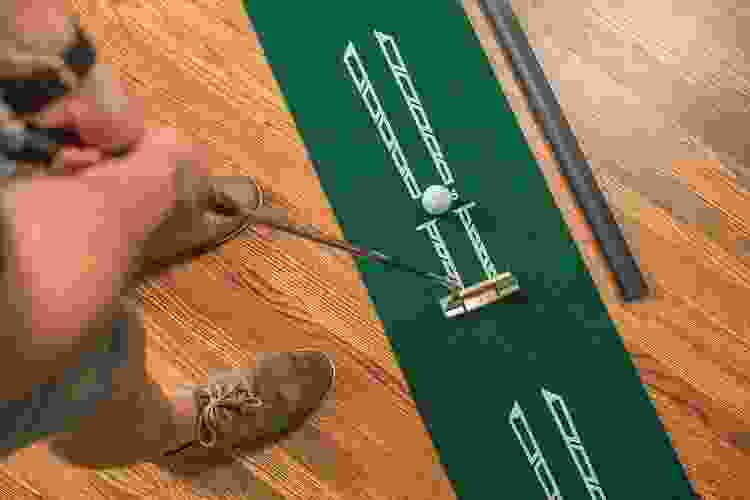 Cooking Gifts for Men
66. Apron
Everyone needs an apron to keep their clothes free from whatever messes happen in the kitchen. The Cozymeal Branded Bib Apron offers a clean, polished look and makes a great Christmas gift for men.
Hungry for the Best Cooking Gifts?
Shop gifts and experiences for food lovers, budding chefs and cocktail connoisseurs.
67. Heavy-Duty Dutch Oven
A timeless heavy-duty Dutch oven makes a useful Christmas gift for men who love to cook. The Finex Cast Iron Dutch Oven - 5 Qt is perfect for simmering, stewing or braising, and the octagonal design results in mess-free pouring. It also comes with ergonomic stainless steel handles for a secure grip while cooking and serving. It's hands-down one of the best cast iron pans on the market.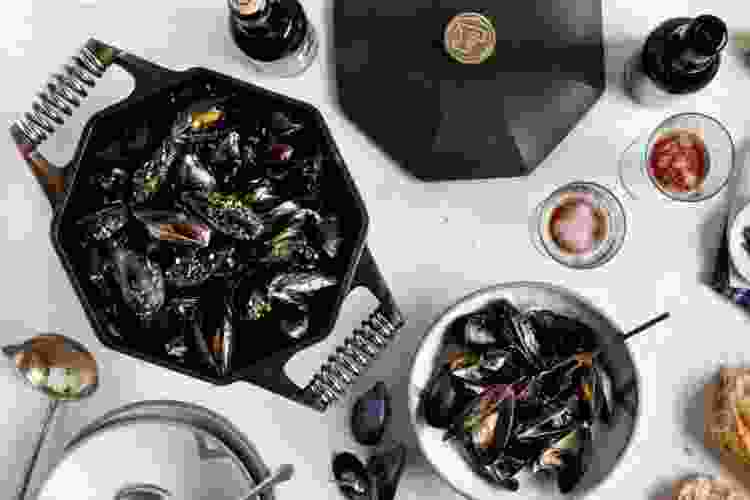 68. Bamboo Cutting Board
Not all cutting boards are created equal. Some look great but wreak havoc on your knives. Bamboo makes a terrific cutting board, made from sustainable materials that don't damage knife blades over time. The Helen's Asian Kitchen 14X10 Bamboo Cutting Board is a terrific Christmas gift for men.
69. Marble Cheese Board
An elegant marble cheese server, such as the True Elegance Rectangular Marble Cheeseboard, makes for a striking display at parties and gatherings, and it's one excellent Christmas gift for men.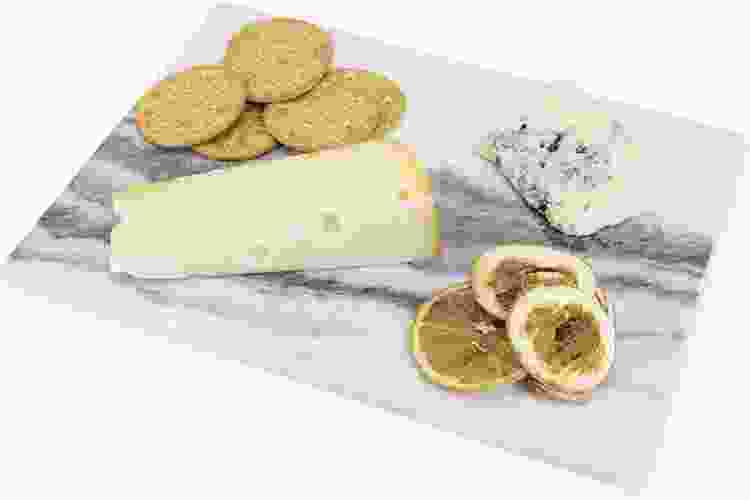 70. Paella Pan
There's really only one way to cook authentic, family-style paella, and that's in one of the best paella pans. The Nordic Ware Paella Pan is an excellent Christmas gift for men who love this Spanish staple dish. This aluminized steel pan makes 6-8 servings of paella and comes with a PFOA-free non-stick coating.
71. Cheese Knife Set
A beautifully designed set of cheese knives makes a great Christmas gift for men who love all things food. The Zwilling 3-Pc Cheese Knife Set comes with three knives, one each for soft, medium and hard cheese.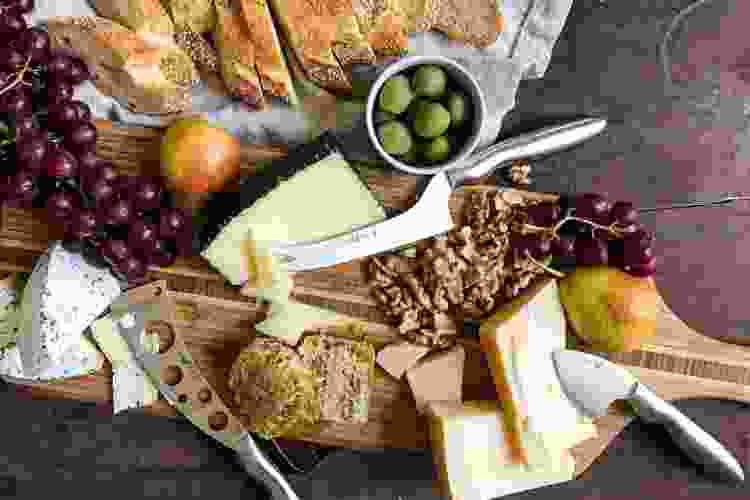 72. Trivets
Tabletop trivets will protect his table and countertops from heat or moisture and are designed to hold even his largest pots or platters.
73. Aluminum Pots
Every great cook needs a great set of pots and pans, and the Anolon Nouvelle Stainless 11-Piece Cookware Set makes an excellent Christmas gift for men who work hard in the kitchen. This heavy-duty stainless steel set comes with 1.75qt and 3.5qt saucepans with lids, an 8.25qt stockpot with lid, 3qt sauté pan with lid, 12" frying pan with lid and an 8" frying pan.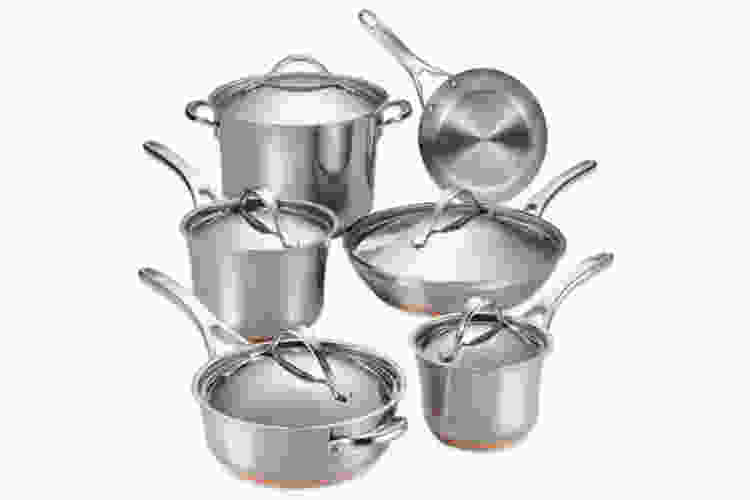 74. Sushi Making Kit
The best sushi making kits easily create homemade sushi at home without all the fuss. Whether he's just learning how to make sushi rolls or working on perfecting his favorite sushi recipes, the popular Global Grub DIY Sushi Kit makes a perfect Christmas gift for men.
75. Clay Brick Humidifier
A clay brick humidifier is an essential piece for the cheese connoisseur: It maintains the overall humidity to keep cheese fresher for longer. These clay bricks are fired at the perfect temperature and porosity to provide consistent humidity levels for cheese.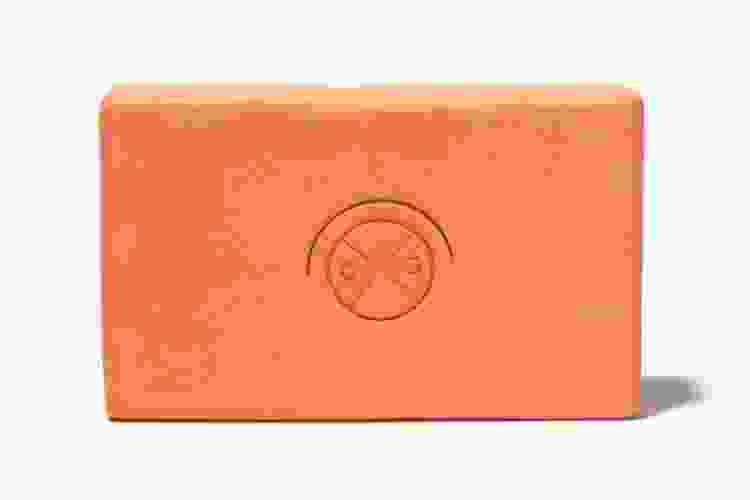 76. Gas-Powered Outdoor Pizza Oven
Because every man must have a hobby, and that hobby ought to be making delicious pizza in the backyard with a gas-powered pizza oven. Cue this perfect Christmas gift for men.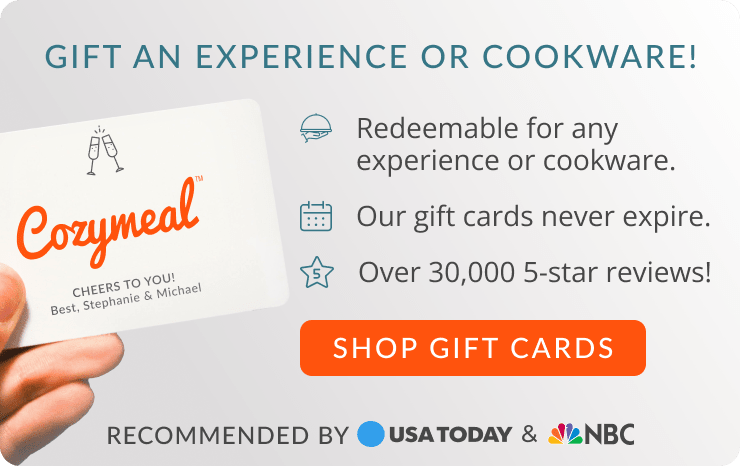 77. Grill Master Gift Box
This Christmas gift for men contains all of the gourmet spices a master chef needs to create a mouthwatering work of art on the grill or in the kitchen.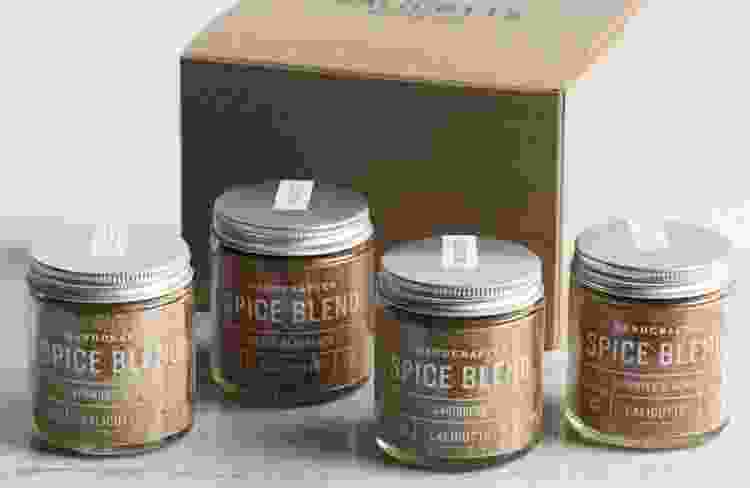 78. Ceramic Pizza Stone
The Nordic Ware Deluxe Square Pizza Stone With Rack is an excellent pizza making tool that can be used on the grill or in the oven. It even comes with handles for elegant serving or easy pizza transportation.
79. George Foreman Indoor/Outdoor Electric Grill
Every grilling buff wishes they could take the grill with them where they go, and now they can. This electric grill comes with a removable stand and works just as well on the countertop as it does in the backyard.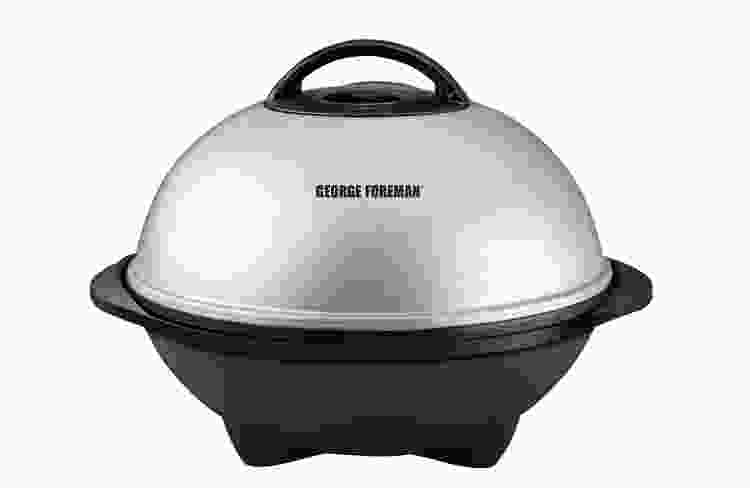 82. Thug Kitchen Cookbook
The Thug Kitchen Cookbook offers up recipes for those who want to elevate their kitchen game and eat healthy without lifting their pinkies or sticking their nose in the air.
81. Zwilling Fresh & Save Sous Vide Starter Set
Up his game in the kitchen with this fun Christmas gift for men: The Zwilling Fresh & Save Sous Vide Starter Set comes with everything he needs to get started with sous vide in the kitchen, including vacuum sealer, sous vide stick and BPA-free plastic bags.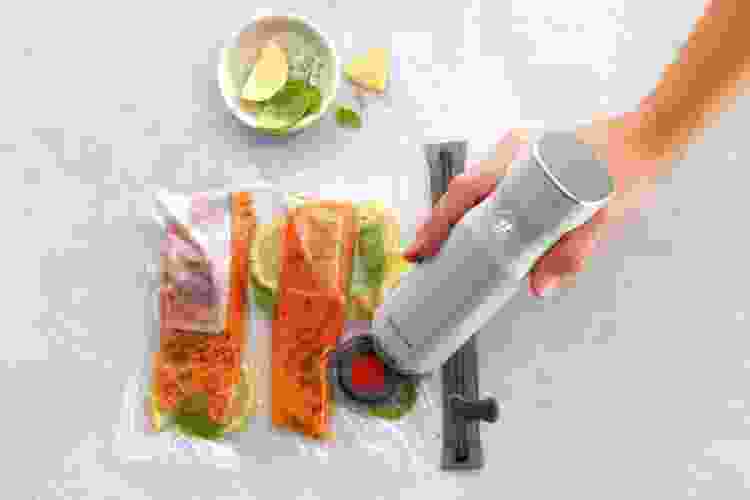 82. Premium Chef's Knife
Every home chef needs a trusted chef's knife, and the razor-sharp Miyabi Artisan 8" Chef Knife is one of the best chef's knives on the market. Handcrafted in Seki, Japan, this knife features a blade made with micro-carbide powder steel, finished with a katana edge — and an elegant cocobolo rosewood pakkawood handle. This is a great Christmas gift for men who need a cutlery upgrade.
83. Chili Powder Sampler
This chili powder sampler offers three distinct flavor profiles, so he can get to work spicing up everything from meats and vegetables, to stews and soups and even chocolate desserts.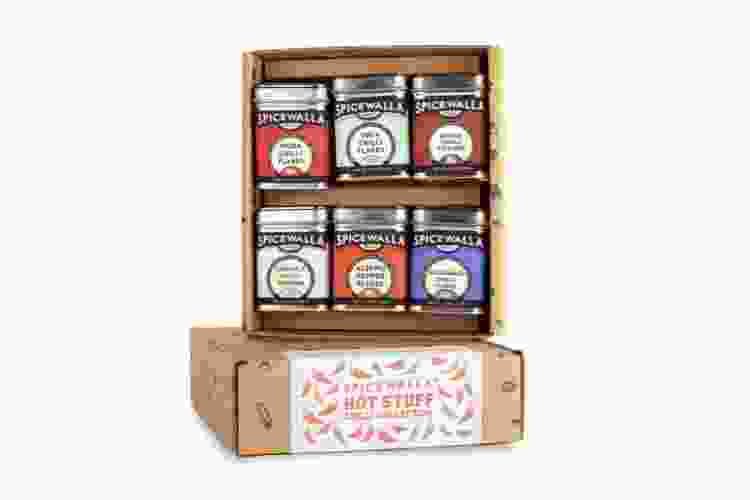 Gift Sets for Men
84. Sushi Serving Set
Sushi serving plates that come with chopsticks are great for homemade or takeout sushi and sashimi. They also usually come packaged in a nice box, making it a great gift set for men. The handy AYA Sushi Lovers Set comes with two ceramic sushi plates, two ceramic chopstick holders, chopsticks and two ceramic sauce dishes. As a bonus, you'll also get a bamboo rolling mat, nigiri maker and fun heart-shaped sushi maker.
85. Kiehl's Facial Fuel Power Pack Set
If he's new to the world of grooming, get him this essentials kit to jump on the well-groomed bandwagon. Kiehl's has men covered, with some of their best products that make the best Christmas gifts for men.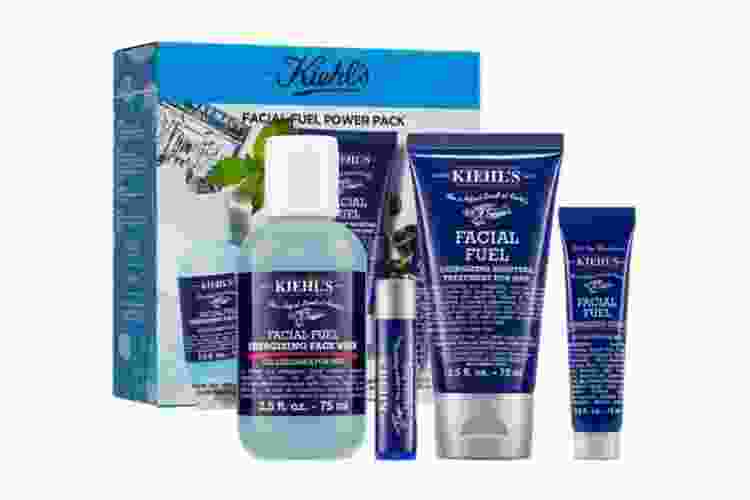 86. Star Wars Poster Set
More library-friendly than his tacky movie posters, this Christmas gift for men features the most iconic characters in Star Wars — Darth Vader, Yoda, R2-D2 and Chewbacca — on vintage dictionary pages.
Gift a Virtual Wine Tasting Now
The ultimate gourmet gift for any wine lover on your list. Virtual wine tastings bring a virtual vineyard experience right to you.
87. Whiskey Stones Gift Set
If he's a big whiskey lover, consider getting him this whiskey stones gift set. A real whiskey fan knows it shouldn't be watered down, and this set includes whiskey stones that won't melt so he can enjoy the complete taste.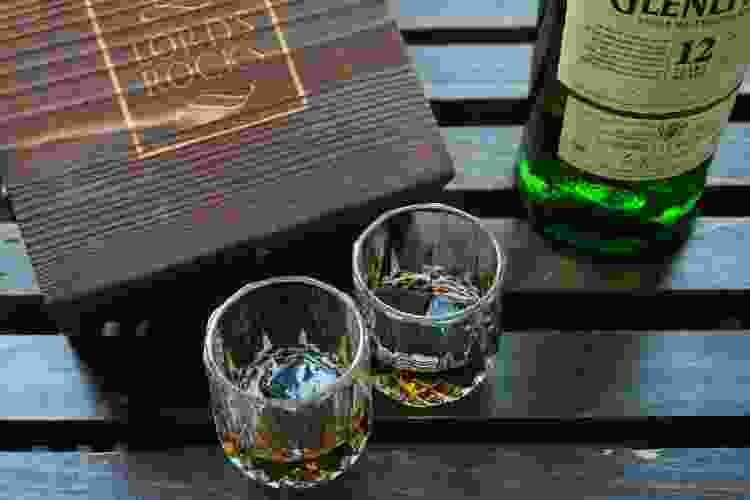 88. Poker Set
This poker set comes with everything he needs to play any form of card game he wants. This Christmas gift for men surely won't flop.
89. Beard Care Kit
This Christmas gift for men is ideal for anyone with a beard or mustache, or thinking about growing one. This kit has all the beard care products he'll need and it comes in a portable metal gift box.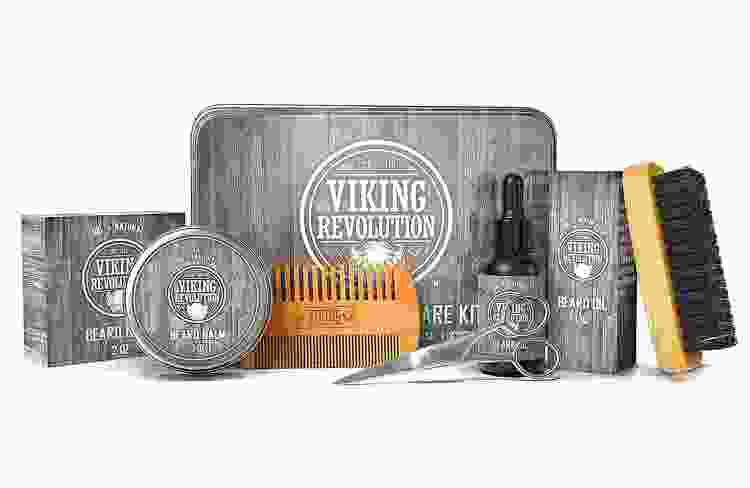 90. Survival Kit
This compact tool set is perfect for camping, hunting, fishing or even household use. With so many great tools in one set, this survival kit makes one of the best and most useful Christmas gifts for men.
91. Cornhole Set
He'll love challenging his friends to a little friendly competition at backyard tailgates with this cornhole set.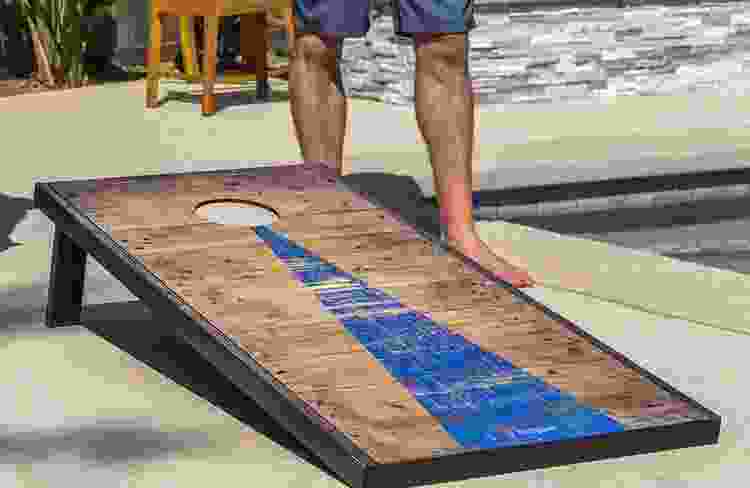 92. Cocktail Shaker Kit
The Viski Gunmetal Mixologist Barware Set is made from stainless steel to last. It comes with a 17oz. cocktail shaker, hawthorne strainer, double-sided jigger with 1.5oz., 0.75oz. and 0.5oz. capacities, and a weighted bar spoon, all in a classy gunmetal finish.
93. Mystery Tackle Box Fishing Kit
Have a man in your life who loves to fish? This mystery tackle box includes an assortment of fishing lures geared toward freshwater bass. Plus, it comes with expert tips on how to catch more fish.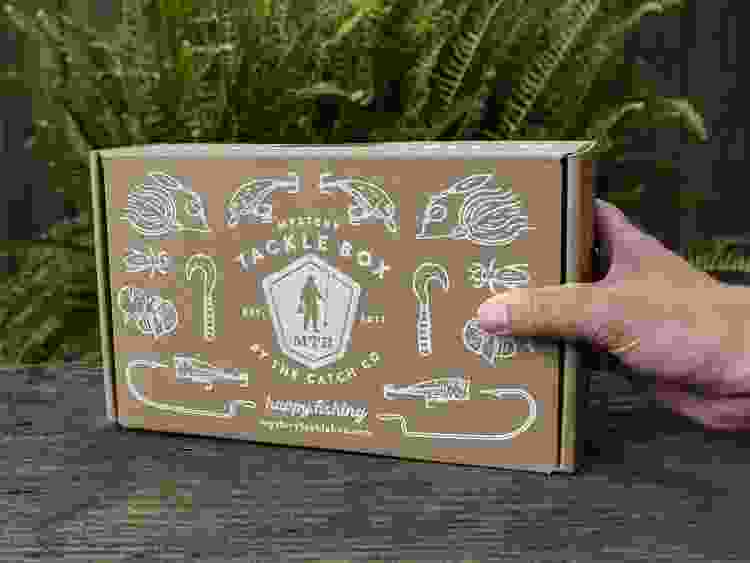 95. Man Crates Caveman Crate
Man Crates delivers guy-friendly gift bundles in a cool crate, with a laser-etched crowbar. Inside he'll find four types of jerky, along with almonds and cashews to snack on, for a delicious Christmas gift for men.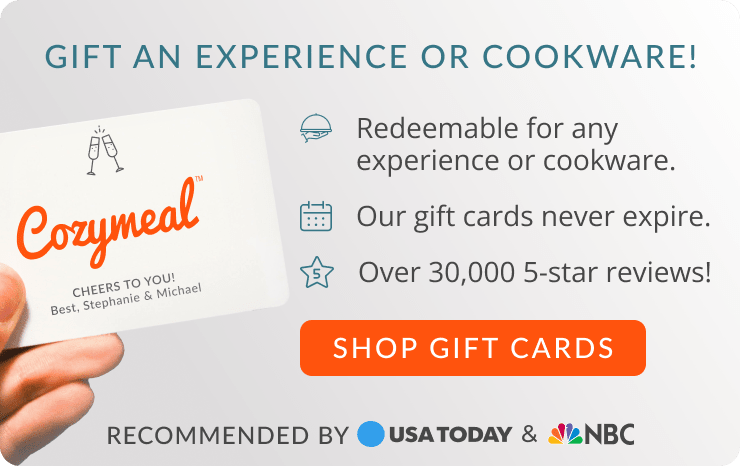 96. Classic Bed Sheet Bundle
Do not underestimate the power of new bedding to change a man's life. Seriously, don't. Because he won't.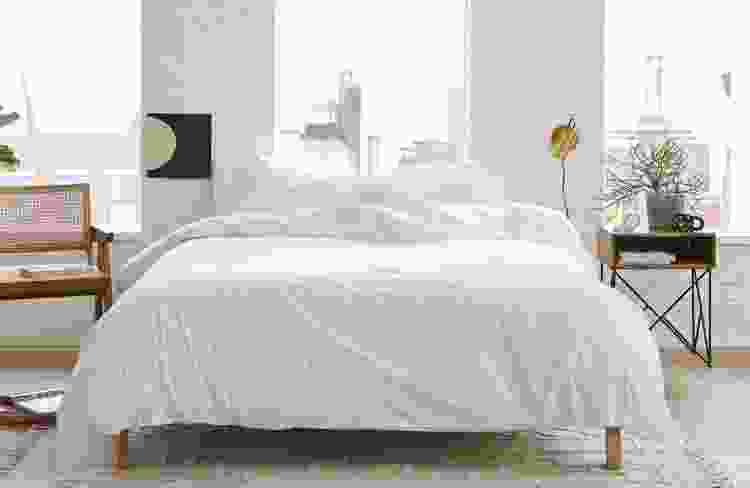 95. Make Your Own Hot Sauce Kit
For the man who puts hot sauce on everything, this DIY hot sauce kit allows him to create his ideal heat level and flavor profile. It comes with peppers, vinegar, spices and bottling essentials, so he can add some extra fire to all of his favorite foods.
Subscription Gifts for Men
97. Craft Beer Club Subscription
If your favorite beer snob has already hit up every local brewery within a 50-mile radius, bring the bottles to his front door. This beer club subscription will supply him with a dozen beers every month that are sourced from some of the country's best microbreweries. From pilsners, to IPAs, lagers and more, there are plenty of options for him to explore.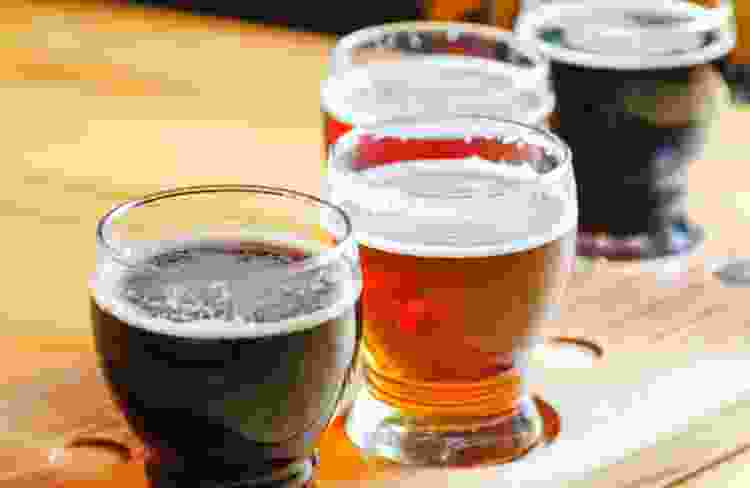 98. Winc Wine Club
If you're looking for a unique Christmas gift for men, this wine club subscription will help him find his new favorite wine. Each month, he'll get boutique wines from across the country delivered straight to his door. By far the best way to experience affordable wines, especially if he's new to wine.
99. Butcher Box
What man wouldn't love a box of grass-fed and -finished beef, heritage breed pork and free-range organic chicken delivered right to his door? Butcher Boxes are great Christmas gifts for men who are big meat-eaters.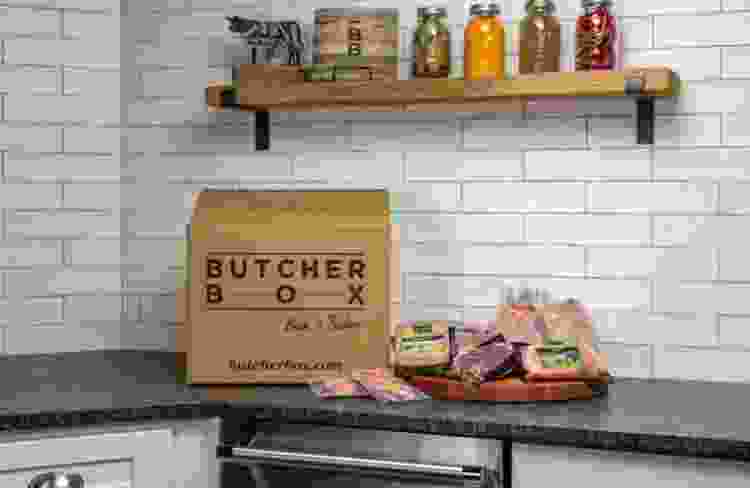 100. Atlas Coffee Club
For the man who needs his morning coffee to have a great day, help him discover the best coffee beans in the world with this coffee subscription Christmas gift for men. Each month, he'll receive a curated selection of single-origin coffee with brewing recommendations and information about each roast.
101. Monthly Sock and Underwear Subscription
Socks and underwear are classic gifts for men, but how can you put a fun spin on things? Choose from two monthly shipments from Stances — socks or underwear — and you'll be keeping any guy stocked with stylish undergarments all throughout the year.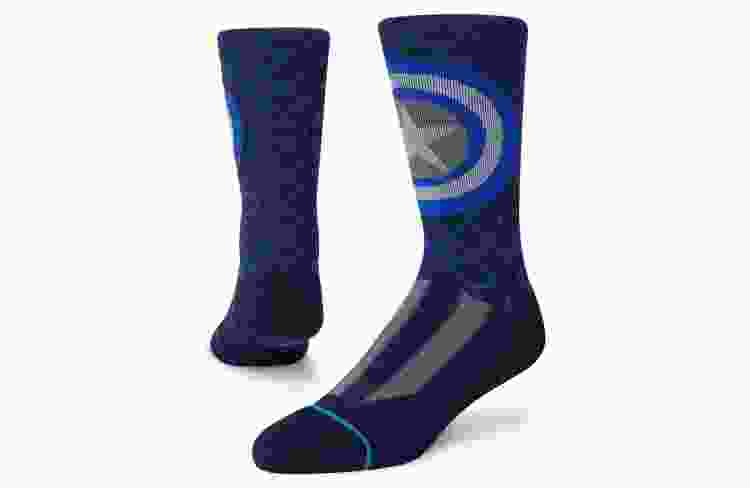 FAQs
What do you get a man for Christmas?
Before settling for yet another boring Christmas gift for men (read: ties), take some time to really think about what the guy you're shopping for would love to unwrap. What does he like? Is there something that would be useful in his day-to-day life or bring joy to his routine but that he wouldn't buy for himself?
The above list of Christmas gifts for men is full of thoughtful ideas to match any budget and takes care of any guy on your shopping list — grandpa, dad, son, husband, boyfriend, brother, friend and so on.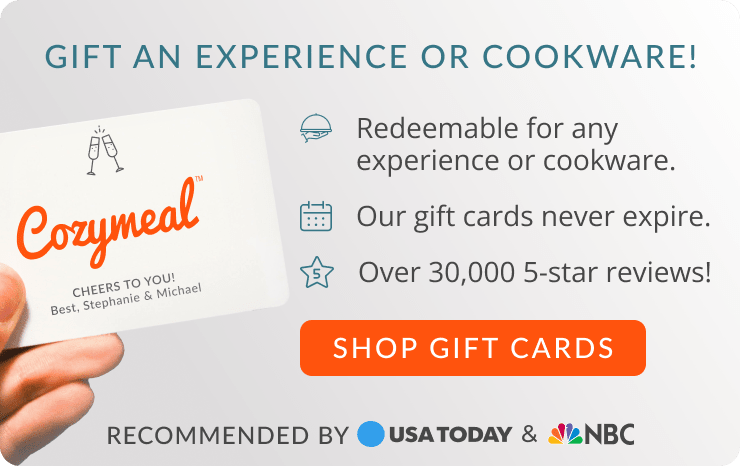 What is the best gift for a man?
The best gift for a man is something that's both thoughtful and useful. Something that symbolizes your relationship with him. A gift that he wouldn't buy for himself but that will be memorable and practical is one of the best Christmas gifts for men.
What do you buy a man that has everything?
The best Christmas gifts for men that already have everything and for whom money is no problem is tough to find. Think about things that he wouldn't buy for himself, and start brainstorming from there. Experiences — like cooking classes, food tours, show tickets, etc. — are usually a great idea!
What are good small gifts for guys?
Good small Christmas gifts for men include accessories, like socks or belts, games, small tech gadgets and foodie gift cards.
What can you get a man who wants nothing?
For the man who says he wants nothing, go with food. Everyone loves food.

Join 200,000+ Culinary Enthusiasts
Exclusive deals, recipes, cookbooks, and our best tips for home cooks — free and straight to your inbox. PLUS: 500 Rewards Points.
Once you've finished stocking up on all the Christmas gifts for men in your life, sit back, relax and wait for the smiles to appear. After all, the best part of gift giving is seeing his face light up when you find exactly what he didn't know he needed.
For even more great ideas for Christmas gifts for men, check out other culinary experiences happening on Cozymeal.