53 Thoughtful Gifts for Seniors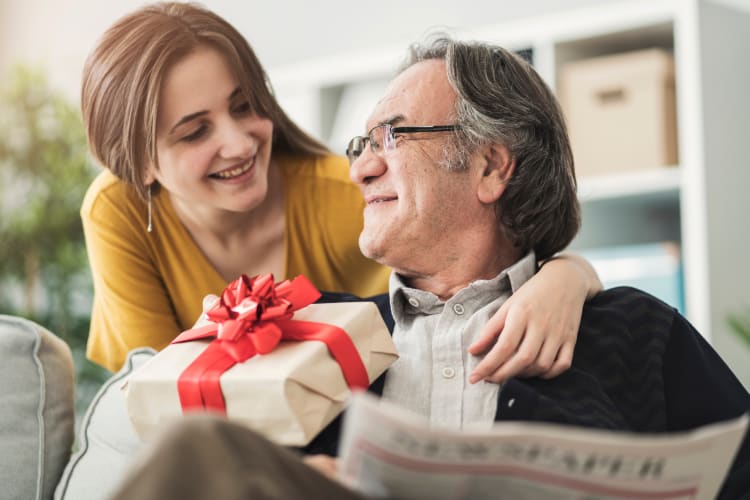 Our editorial team recommends the best products through independent research, selection and careful review. If you make a purchase through one of our affiliate links, we may earn a commission. Prices are subject to change.
Are you looking for some thoughtful gifts for seniors this holiday season? Maybe you know a senior citizen who would enjoy a unique culinary experience, learning a new skill or kicking back and engaging in favorite hobbies such as reading, watching movies or listening to music?
We've come up with some unique and heartfelt gift ideas for seniors to make your holiday shopping a little bit easier. Whether you're shopping for a parent, grandparent or an elderly neighbor, here are 53 thoughtful gifts for seniors that they're sure to love, appreciate and actually use.
Jump to Section
GET UP TO $50 IN COZYMEAL
CASH™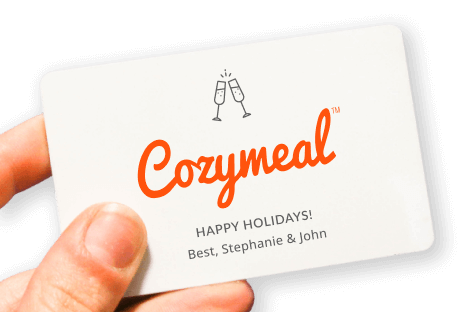 GET UP TO $50 IN COZYMEAL
CASH™
$100 or more, get $10 Cozymeal Cash™
$250 or more, get $25 Cozymeal Cash™
$500 or more, get $50 Cozymeal Cash™
Foodie Gifts for Seniors
1. Private Chef Experiences
A private chef near you is a wonderful gift for older people, giving them the chance to enjoy the company and knowledge of world-class local chefs. Private chefs will do all the shopping, cooking and serving for your favorite senior. The best part is they don't even have to venture out and about for this experience. The chef comes right to them, and even provides cleanup at the end. Check out private chefs in San Francisco, private chefs in NYC and beyond today for a truly thoughtful gift for seniors.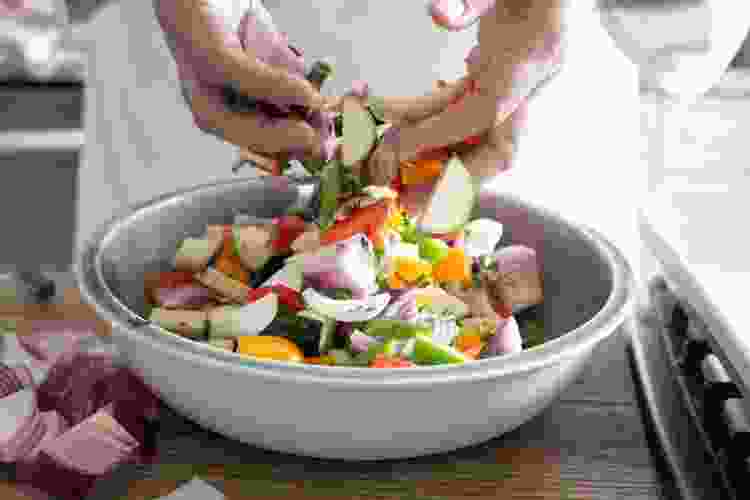 GET UP TO $50 IN COZYMEAL

CASH™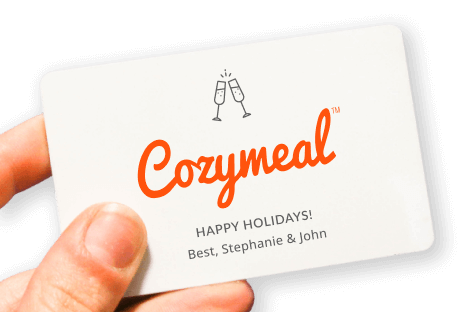 GET UP TO $50 IN COZYMEAL

CASH™

$100 or more, get $10 Cozymeal Cash™

$250 or more, get $25 Cozymeal Cash™

$500 or more, get $50 Cozymeal Cash™
2. Foodie Gift Cards
A foodie gift card is a great experience gift for a senior who enjoys fine dining or loves to cook. These gifts cards are available in any amount over $10 and never expire, perfect for online and in-person cooking classes, online mixology classes, virtual wine tastings, food tours, private chef experiences and more.
3. Online Cooking Classes
For seniors who'd love to learn to cook like a chef, online cooking classes are an excellent choice. From online pastry classes to online bread baking classes and more, they'll get step-by-step instructions and friendly help from chefs all over the world. Classes are live and interactive, and can be taken from the comfort of home. All they need to enjoy this gift for seniors is an internet connection and a tablet or other mobile device.
Kitchen and Tabletop Gifts for Seniors
4. Hand-Crank Pasta Machine
A pasta machine is a must for any home chef, especially one who loves homemade Italian food. The Marcato Atlas 150 Pasta Machine is a pasta making tool that's both practical and easy to use, with 10 settings for pasta sheets of every thickness. It's also made of durable anodized aluminum for professional-quality durability that lasts.
5. Single-Serve Coffee Maker
Who doesn't like a nice cup of coffee or tea (or even hot chocolate)? The Keurig K-Mini Plus brews a quick cup and has a slim body (less than 5 inches wide) that doesn't take up too much space on the counter. It also has strength control and is compatible with travel mugs. Plus, it comes in a variety of colors to match most any kitchen décor, making it a tasteful gift for seniors and a great gifts for coffee lovers in general.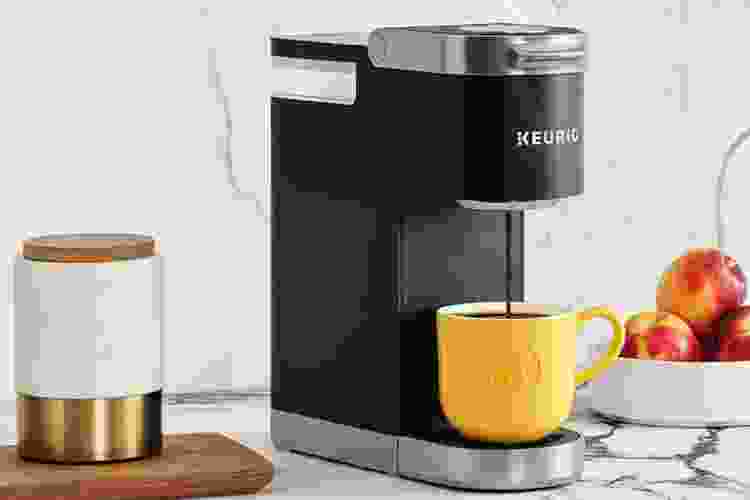 6. Hamilton Beach Smooth Touch Can Opener
For that senior with arthritis or mobility troubles, the Hamilton Beach Smooth Touch Can Opener makes a good gift for seniors because it has an easy-opening lever. It also cuts along the side of the can so there aren't any sharp edges. It opens regular and pop-top cans.
Gift Cookware Loved by Chefs
Shop gourmet gifts for your favorite foodie. Chef-beloved brands. Easy returns. Price matching guaranteed.
7. Engraved Lazy Susan
Personalized gifts bring an extra special touch of thoughtfulness to the holiday gift exchange. This personalized lazy Susan can be engraved with a last name, wedding date or other special text. This gift for seniors will bring a smile every time they look at it.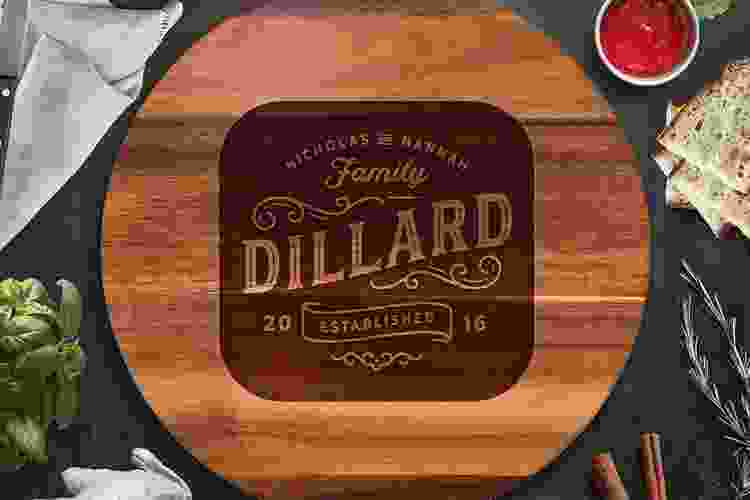 8. Personalized Mug
You can never go wrong with a nice mug as a useful gift for seniors. This long-distance heart and state mug from Cupology will quickly become a favorite. You pick the two states, and each state is embellished with a heart. A swooping line connects the two. The mug comes in 11 oz. and 15 oz.
Technology Gifts for Seniors
9. Digital Picture Frames
Digital picture frames keep loved ones close by, making for a thoughtful gift idea for elderly family members. The Skylight Frame is 10 inches and features an easy-to-use touchscreen. Images can be sent from a smartphone or via email. It connects to Wi-Fi to receive photos, but they can be viewed without Wi-Fi.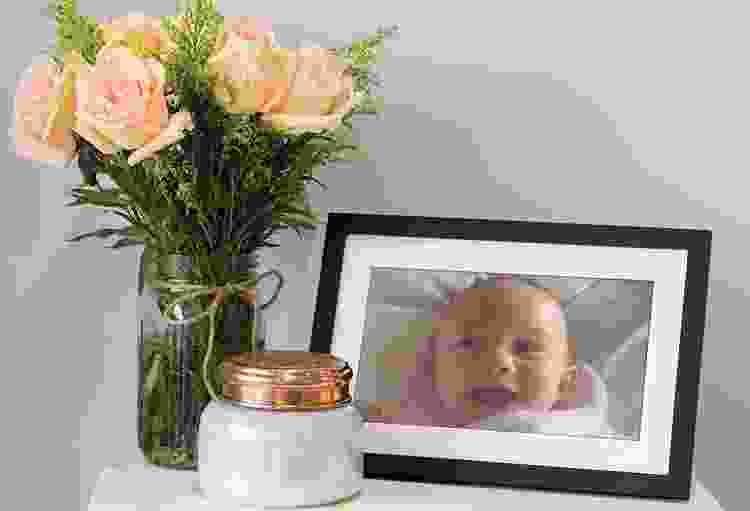 10. iRobot Roomba 675 Vacuum
The iRobot Roomba vacuum makes a good gift for seniors who may not be able to clean as easily as they once did. It automatically loosens and suctions up dirt, dust, pet hair and more. It's self-charging and works on hardwood floors and carpet. What's really cool is that it works with Google Assistant and Alexa to start cleaning with just the sound of a voice.
11. Amazon Echo Show
Speaking of Alexa, cue the Echo Show. Seniors may disagree at first, but once they get the hang of it, they'll embrace the assistance of Alexa and the Echo device. Senior citizens can simply use their voice to play music or watch TV while staying connected with friends, family and even healthcare providers (not to mention the safety aspect of monitoring security cameras and outdoor lighting). The Amazon Echo offers to-do lists, calendars, weather reports, photos and even cooking instructions.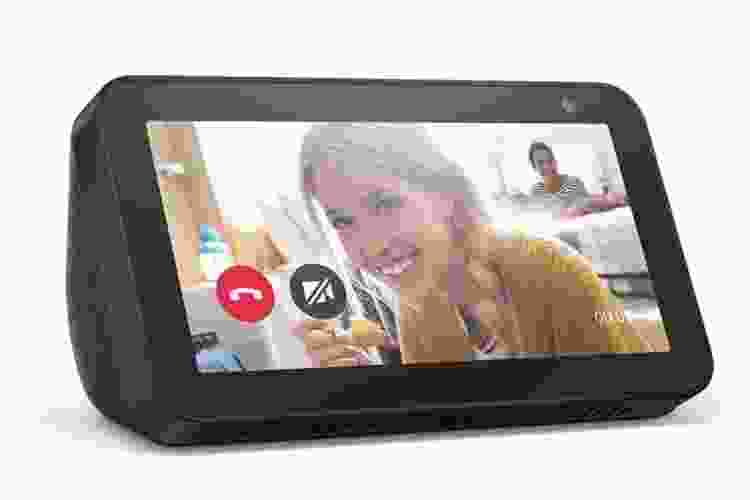 12. Samsung Galaxy Tab A
Seniors who are ready to embrace the digital world need devices with larger screens (zoom features are also nice) and a simple interface (at least until they get the hang of it). The Samsung Galaxy Tab A is thin and lightweight with a 10.1-inch screen, a Dolby Atmos Surround sound system and a long charge life. A tablet is a great gift for seniors to stay connected with video chatting as well as playing games, reading and surfing the internet.
Gift a Virtual Wine Tasting Now
The ultimate gourmet gift for any wine lover on your list. Virtual wine tastings bring a virtual vineyard experience right to you.
Gifts for Elderly Women
13. Basket of Beauty Products
Just because Grandma doesn't get out much doesn't mean she's not still into makeup. Surprise her with a thoughtfully curated basket of bareMinerals makeup, including lipstick, blush, face powder and mascara.
14. Massage Gift Card
Give the gift of relaxation and pampering with a gift card to a local spa. Add to this an offer to drive your recipient to and from her appointment, and you've got one of the most thoughful gifts for seniors.
15. Monthly Flower Subscription
Present a gift for senior women that they'll look forward to every month. The Harry and David Plant of the Month Club is perfect for seniors who enjoy pretty flowers. Each month they'll receive a package with a 6-inch plant such as gardenias, succulents, begonias or pink and white roses.
Price: $399.99 for 12 months
16. Grandchild Birthstone Necklace
Grandma can keep her grandchildren close to her heart with this Tree of Life Birthstone Necklace. Each birthstone has an attached tag that's engraved with the name of the child. You can add on as more grandchildren are born, making this gift for seniors one they'll cherish forever.
Gifts for Elderly Men
17. BBQ Accessories
If your grandfather is the grill master of family BBQs, this Weber Premium Tool Set is the way to go. The set includes a heavy-duty stainless steel fork, spatula and pair of tongs, each with a long, soft-touch handle for maximum comfort and grip. In fact, most grilling gifts tend to be great present picks for the elderly men in your life!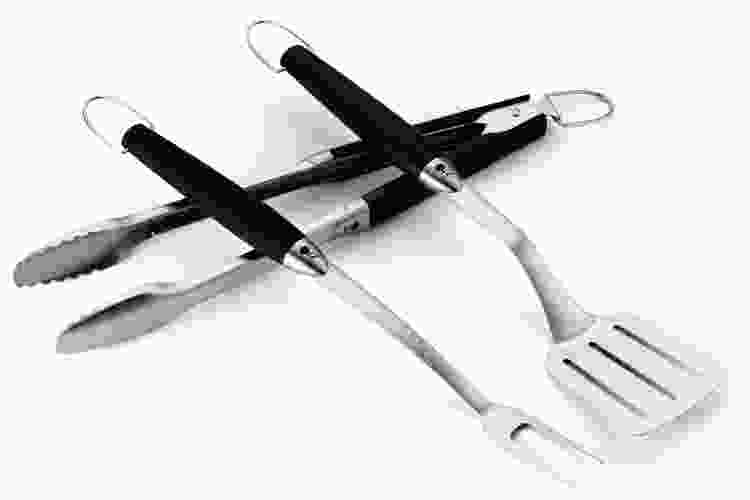 18. Golf Gloves
If Grandpa likes to hit the links, he could probably use a new pair of gloves. These Callaway gloves are made of premium synthetic leather with finger vents and perforations for breathability.
19. Chess Set
Chess boards are a classic gift idea for senior citizens, and the Chess Armory Magnetic Chess Set is made of beautiful inlaid walnut wood. The folding board doubles as a storage box when not in use, making it easy to transport. Magnets keep everything in place. Sturdy polished wooden pieces have felt on the bottom to protect the board.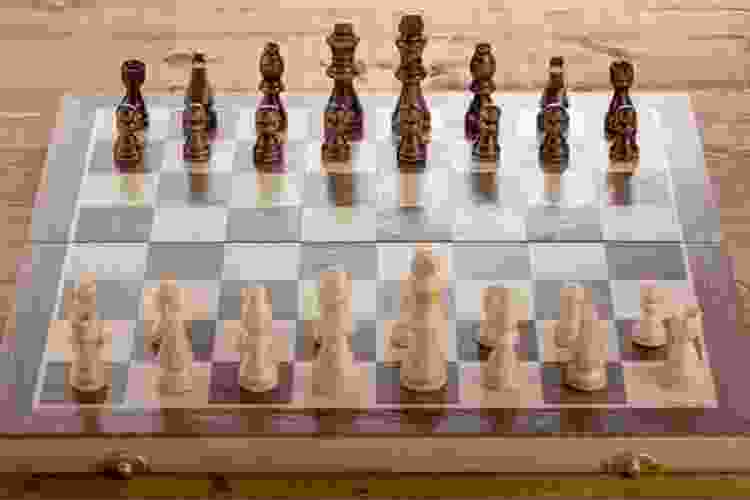 20. Monthly Fruit Delivery
Who doesn't enjoy getting packages in the mail every month (especially when it's a package of tasty fruit)? Harry and David's Fruit-of-the-Month Club is the perfect gift for seniors who like to try out different fruit varieties. Pineapples, strawberries, mangoes, plums and peaches are just a few of the fruits they could receive each month.
Price: $469.99 for 12 months
GET UP TO $50 IN COZYMEAL
CASH™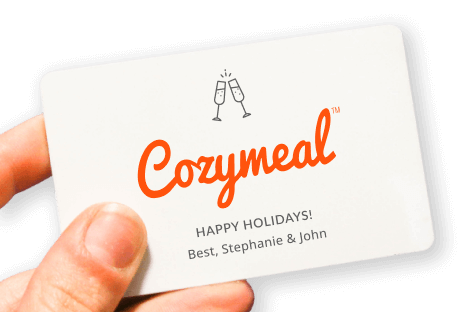 GET UP TO $50 IN COZYMEAL
CASH™
$100 or more, get $10 Cozymeal Cash™
$250 or more, get $25 Cozymeal Cash™
$500 or more, get $50 Cozymeal Cash™
Entertainment Gifts for Seniors
21. Headphones
Even seniors like to turn up the tunes. Bose Soundlink around-ear headphones are wireless for comfort and Bluetooth-enabled for connectivity. This gift for seniors will please music lovers and podcast listeners.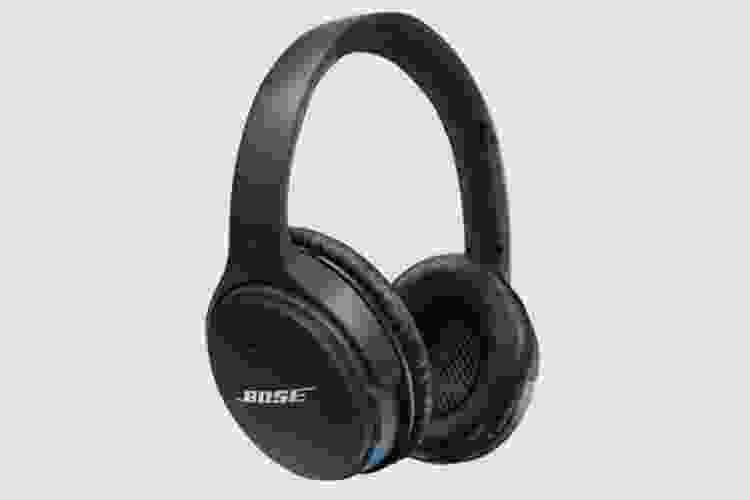 22. Streaming Subscriptions
It's something they probably wouldn't get for themselves, but a Netflix or Hulu subscription makes a wonderful gift for seniors who spend a lot of time watching movies and television. They can watch old favorites and find new binge-worthy shows for entertainment.
23. Craft Kits
Painting kits make fun and entertaining gifts for seniors with a creative streak. This paint-by-numbers kit for adults comes with everything you need to create a masterpiece. Choose from all sorts of scenes.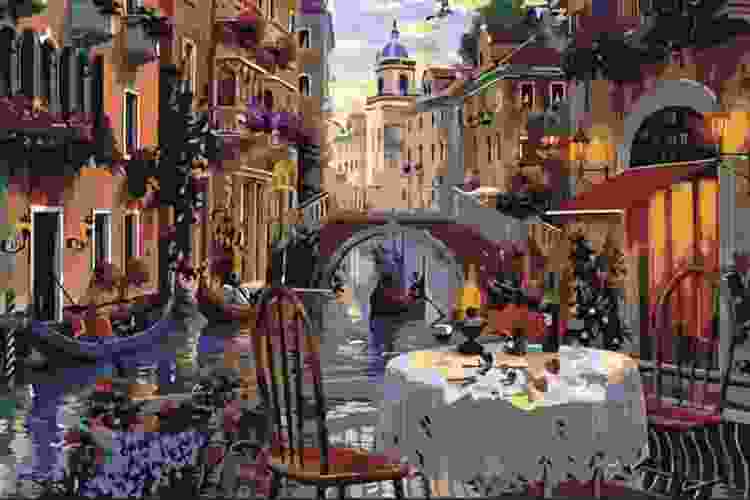 24. Magazine Subscription
Yes, some people do still read magazines. Take a cue from their interests, hobbies or lifestyle to pick a magazine they'll look forward to reading.
25. Crossword Puzzle, Word Search and Coloring Books
The trend in grown-up coloring books is still going strong. Many consider it a calming and meditative activity. A basket full of coloring books, crossword puzzles and other games is sure to be a pleasing gift for a senior who likes to use their hands and mind to create and solve.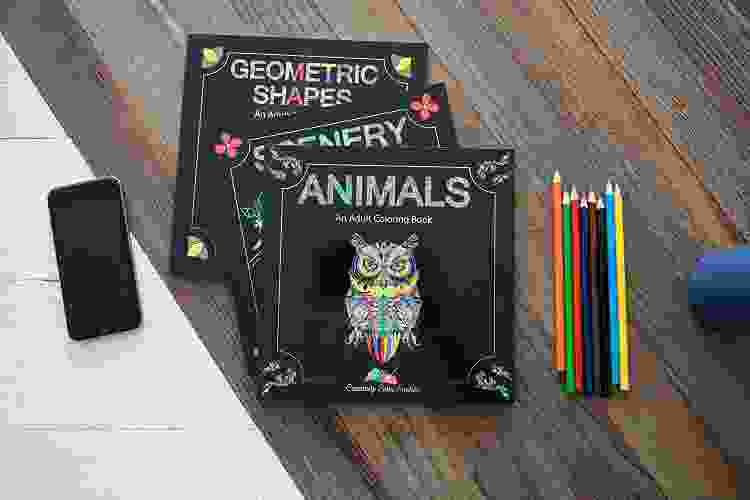 26. Jigsaw Puzzles
Puzzles are a favorite of young and old alike. Ravensburger is a well-made brand with sturdy pieces that the grandkids can enjoy as well. This makes a thoughtful gift for seniors as you can choose scenes from places they've been, cars they've driven or animals they adore.
27. Reading Stand
This bamboo reading stand works for books, tablets and more. Seniors can use it in the kitchen to hold cookbooks. The spring-loaded pegs help keep even thick books open and in place. It adjusts to five angle settings, making it a versatile and convenient gift for seniors who may be sitting or standing while using it.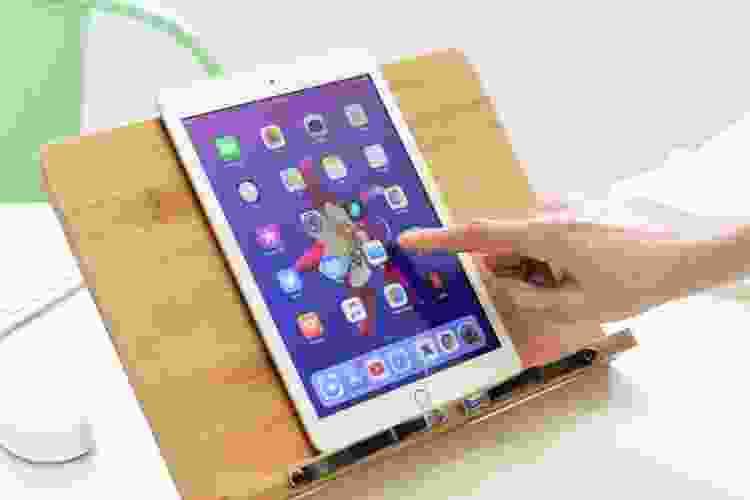 28. Sofa Armrest Organizer
Help your favorite senior keep all the remotes, paperbacks, phones, pens and what-not organized and easy to reach. The Joywell Sofa Armrest Organizer has six pockets and comes in a wide variety of colors and holiday patterns. The back has a non-slip rubber pad, so it can even be used on a desk. Pick up a couple as gifts for all seniors in your life.
Hungry for the Best Cooking Gifts?
Shop gifts and experiences for food lovers, budding chefs and cocktail connoisseurs.
Gifts for Elderly People Who Have Everything
29. AncestryDNA Kit
DNA kits make the perfect gift for seniors who enjoy history and heritage. An AncestryDNA kit will help them explore physical traits, build a family tree and learn about their origins and ethnicity. These kits are often on sale around the holidays, making it an even better bargain for those on your list.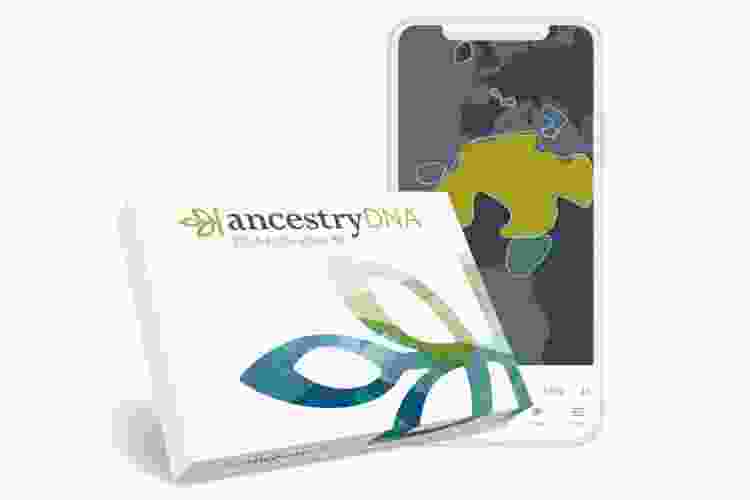 30. Autobiographical Journals
Seniors who like to write and tell stories will enjoy an autobiographical journal that they can personalize with their own stories and history. It can help rekindle memories and be passed down to future generations. The Book of Me: A Do-It-Yourself Memoir has hundreds of questions on family history, making a thoughtful gift idea for older people. Gold foil and raised embossing make it a lovely gift to display on the coffee table.
Home Décor Gifts for Seniors
31. Desktop Sand Art
This desktop sand art frame will look great on Grandma or Grandpa's desk or coffee table. More than just an artsy gift for seniors, it offers a calming vibe as the sand flows around the frame.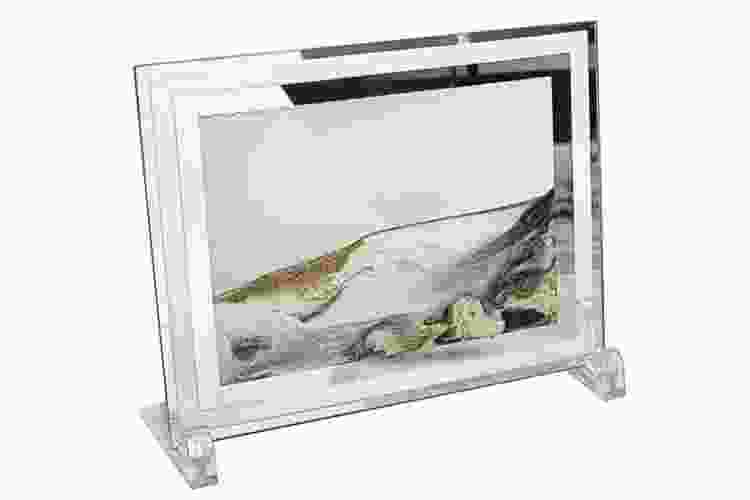 32. Photo Blanket
A thoughtful, cozy gift for seniors is a soft blanket. Make it even more special by personalizing it with photos of loved ones, pets or a favorite greeting. This unique throw blanket offers a variety of templates to create the perfect collage for your loved one.
33. Monogrammed Throw Pillow
This monogrammed throw pillow can be personalized with a family name or initial. Choose from multiple colors and design set-ups to create the perfect gift for seniors with a love of home décor.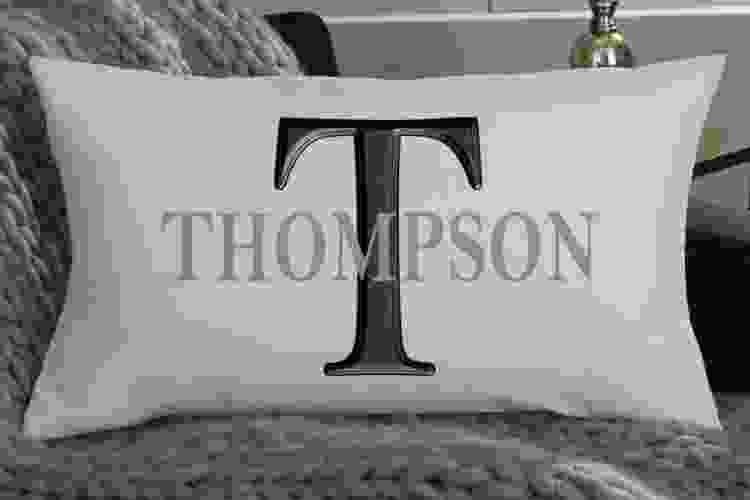 34. Custom Photo Calendar
Grandparents love looking at photos of their family, especially their grandchildren. This Snapfish wall calendar lets you add photos to create a year full of fun memories for your favorite senior, elderly neighbor or shut-in.
Health and Wellness Gifts for Seniors
35. White Noise Machine
Quality sleep is important at all ages. White noise machines make excellent gifts for seniors who have trouble sleeping or live in noisy areas. This white noise machine features 16 sounds that include soothing white noise and nature sounds like the ocean, dolphins and the rain. Compact in size, it has volume control and 10 speed settings. It can also be used for relaxation, meditation and yoga practice.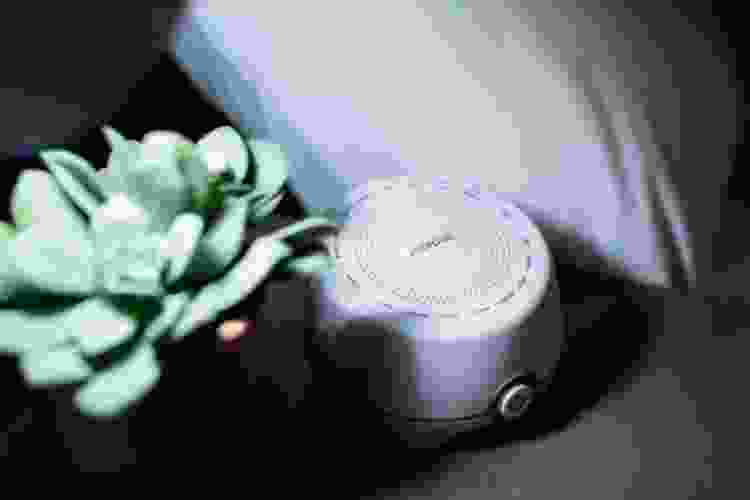 Gift a Private Chef Experience Now
Treat someone special to gourmet fine dining at home. Gift a private chef experience starting at $59/person.
36. Weighted Blanket
A cozy weighted blanket is a thoughtful gift for seniors. Weighted blankets help reduce anxiety, promote calmness and improve sleep. The Brookstone Calming Weighted Blanket comes in several weights, including 15, 18 and 20 pounds. It's moisture-wicking and machine-washable.
37. Memory Foam Seat Cushion
Seniors who have sciatica, lower back time or spend a lot of time sitting will appreciate the comfort of this memory foam and gel seat cushion gift for seniors. It has an ergonomic contoured design that supports the tailbone and relieves pressure.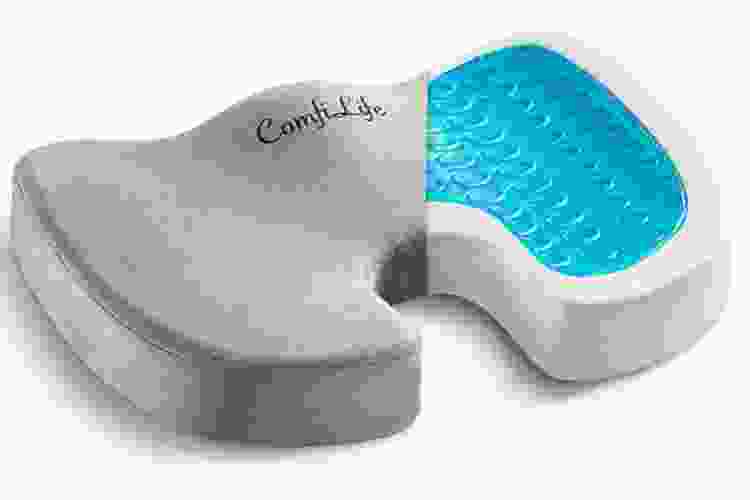 38. Tote Bag for Walker
Seniors who use a walker will appreciate the extra storage and convenience of a tote bag designed specifically for a walker. The RMS Walker Bag is made of water-resistant canvas and has zippered pockets, adjustable clip fasteners and an insulated compartment for snacks and drinks. With interior, front and back storage, it's the perfect gift for seniors who use walkers.
39. Fitbit Fitness Tracker
The Fitbit Inspire 2 is a heart rate and fitness tracker gift for seniors. It monitors sleep and tracks steps, distance, calories, resting heart rate and more. The active senior can record their walks, bike rides and workouts with ease.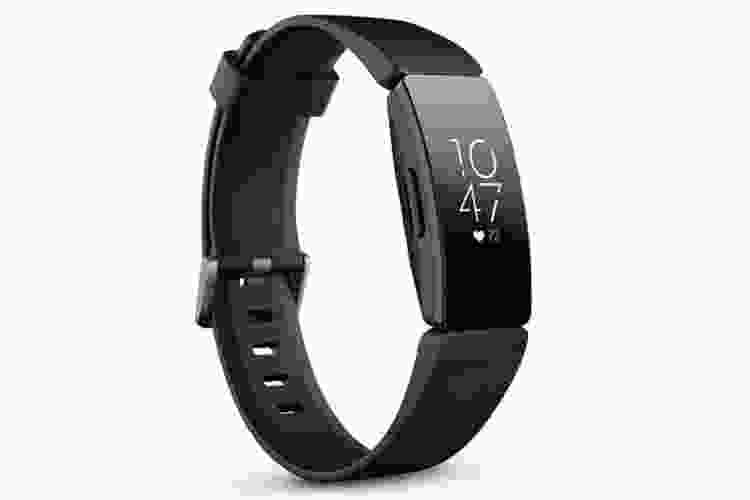 40. Nightlight Outlet Covers
Safety devices always make a good gift for seniors. This LED nightlight outlet cover helps light the way as a handy safety feature and alternative to the traditional nightlight. It's energy-efficient, easy to install and doesn't take up extra outlets like a nightlight.
41. Eyeglass Stand
The best gifts for older people are sometimes the simplest and most useful. This pack of two eyeglass stands is a great idea for those who drop their glasses or need a place to store them. The two-pack allows seniors to store them in multiple rooms around the house. They have a soft lining to prevent scratches.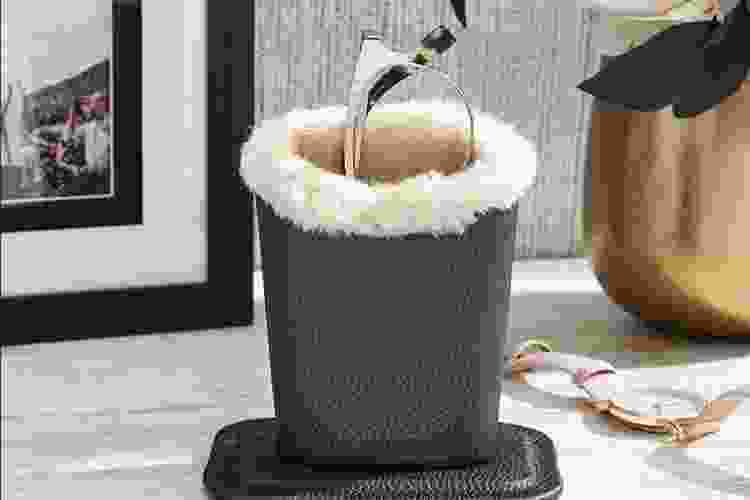 Nature and Outdoor Gifts for Seniors
42. Digital Weather Station
Digital weather stations are excellent gifts for seniors who like to stay on top of the weather. This AcuRite digital weather station displays time, temperature and the 24-hour forecast. It shows coming weather conditions such as sunny, cloudy and raining as well as humidity and air pressure.
43. Window Bird Feeder
A gift for seniors who love birds is a window bird feeder. It makes it easy to watch their favorite feathered friends without scaring them away. Nature's Hangout Window Bird Feeder is made of see-through acrylic with super strong suction cups that attach to the window.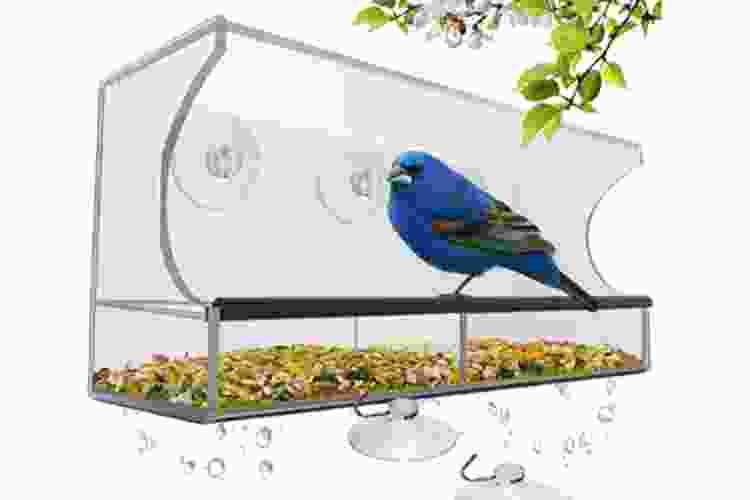 GET UP TO $50 IN COZYMEAL
CASH™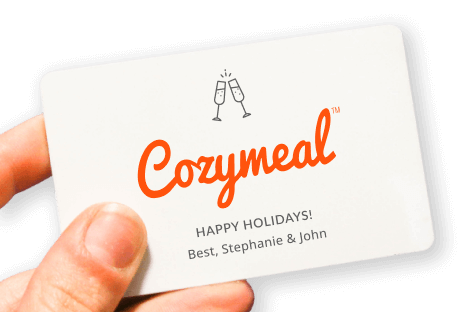 GET UP TO $50 IN COZYMEAL
CASH™
$100 or more, get $10 Cozymeal Cash™
$250 or more, get $25 Cozymeal Cash™
$500 or more, get $50 Cozymeal Cash™
44. Cornhole Lawn Game
Lawn games are good gifts for senior citizens who like to get outdoors with family and friends. Cornhole is played by tossing corn-filled bean bags into holes in a raised wooden platform. Choose one decked out in their favorite sports team or college colors.
45. Folding Gardening Seat with Tool Set
A folding gardening seat with a detachable tote makes a good gift for seniors who like to garden. This one comes with 10 garden tools that fit into a zippered detachable tote. The backrest is nice for seniors with back issues. It has a lightweight aluminum frame that's easy to carry around the yard.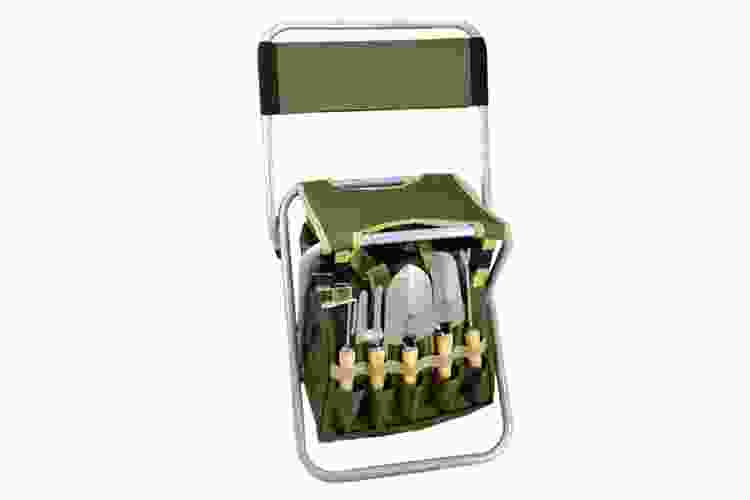 46. Walking Stick
Even if your favorite senior is more active than you are, a walking stick is a nice thing to have when out traversing the trails or trekking around the neighborhood. Cascade Mountain Tech Trekking Poles come as a set of two for a convenient gift for seniors. They're made of lightweight aluminum, fold for easy storage and have adjustable locks.
47. Wildlife Conservation Donation
A thoughtful gift for seniors who love animals is a donation to a charitable cause in their name. Are they a fan of manatees? Consider "adopting" a manatee in their name from Save the Manatee. They'll receive a certificate, a newsletter and photos of "their" manatee.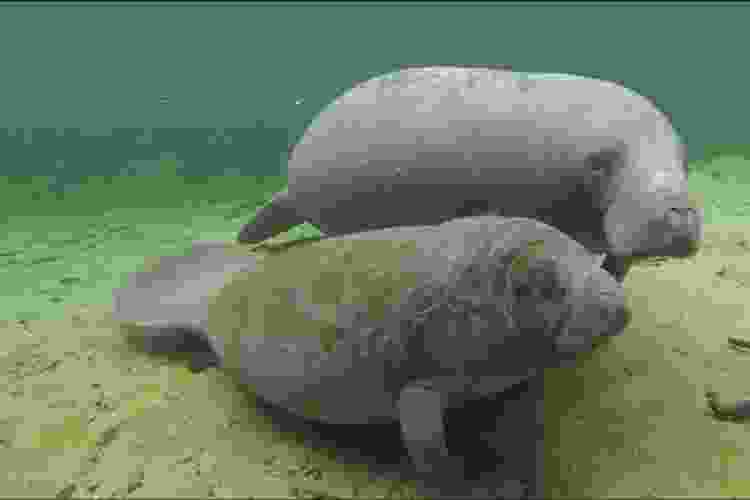 Travel Gifts for Seniors
48. Scratch Off Travel Map
The traveling senior will have a blast reminiscing and marking off the places they've been to on this scratch-off map. The large size (23x33 inches) makes it a good gift for seniors who may have poor eyesight.
49. Coffee Table Travel Books
National Geographic's Destinations of a Lifetime features 225 of the world's most beautiful places. Along with stunning photos, it lists where to stay, where to eat and what to do in each location. Travel buff seniors can check off where they've been and make a list of where they want to go.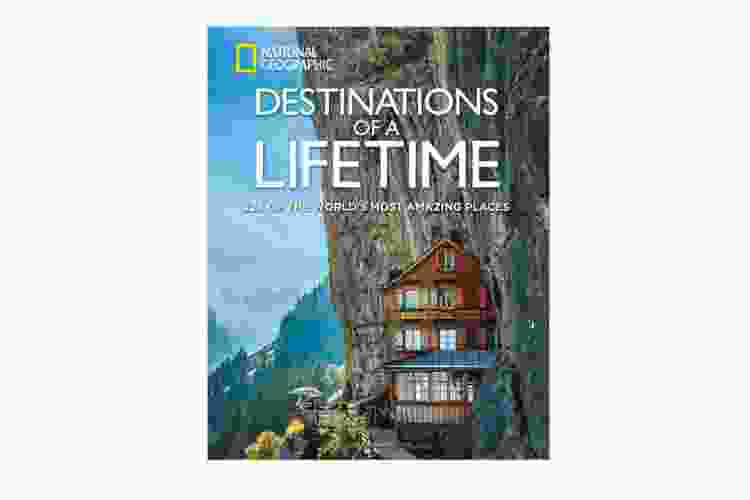 Gift a Local Food Tour Now
The perfect gift for every gastronomist. Discover an abundance of culture and culinary delights with a five-star local guide.
50. Moleskine Traveller's Journal
Present this Moleskine journal as a gift for seniors who like to plan. They can record before and after accounts of all of their journeys. It has an eight-year calendar and timeline for the serious travel planner, as well as checklists, budgeting, to-do lists and places to store mementos like tickets, photos and maps.
51. Digital Camera
The Olympus PEN E-PL9 is a compact, lightweight and easy-to-use digital camera. It has 16 MP, a 3-inch screen flip-down touch screen and 4K video. This gift for seniors lets them enjoy a new hobby and share their photos with their family and friends.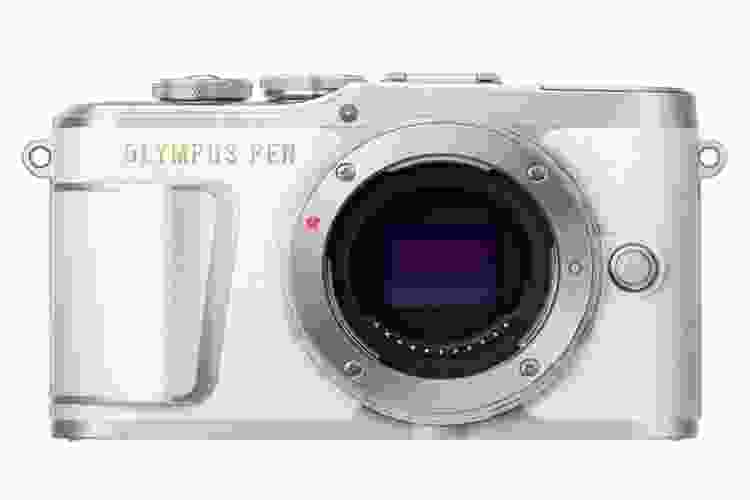 Funny Gifts for Seniors
52. Senior's Texting Code Mug
This Senior's Texting Code Mug comes complete with all the hilarious text codes a senior will ever need. LMDO: Laughing My Dentures Out will have them, well, laughing their dentures out.
53. Foxy Grandpa Hat
This trucker-style Foxy Grandpa Hat will remind the ladies that Grandpa may be foxy, but he's taken.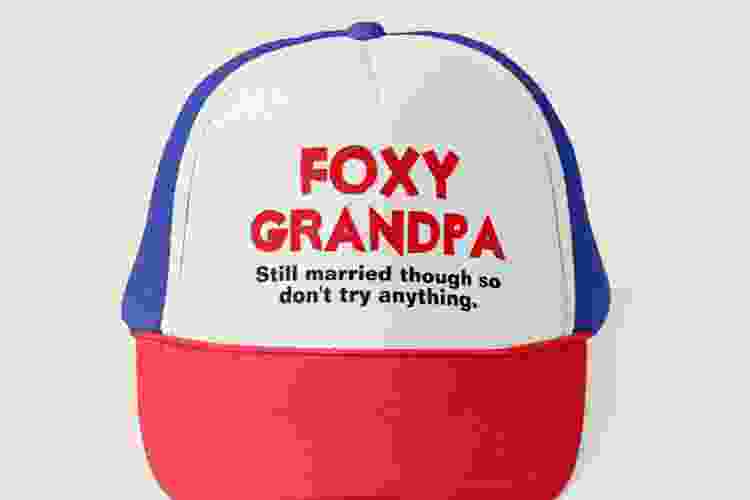 FAQ
What is the best gift for seniors?
Some of the best choices include things like robes, puzzles and games, digital photo frames, coffeemakers and even foodie gift cards. Think about their interests and hobbies when shopping for gifts for seniors.
What do seniors buy?
In addition to the necessities like groceries, medication and clothing, senior citizens buy gardening supplies and entertainment items such as books, music and board games.
What is a good gift for an older woman?
Good gift ideas for older women range from personalized products like family trees and DNA kits to cookbook stands, grandchild birthstone necklaces, digital photo frames and a subscription flower delivery service.
What is a good gift for an older man?
If you're looking for a good gift for an older man, consider things like fitness gear, a universal remote, armrest organizers or a useful foodie gift card.
What do you put in an elderly gift basket?
Gift baskets make perfect gifts for senior citizens. Fill up a basket with crossword puzzles, word searches, sudoku and a pack of large-print playing cards. Stick some pens and pencils in there as well. Another great gift basket for seniors is one filled with muffins, fresh fruit, coffee or tea and a cute mug.

Join 200,000+ Culinary Enthusiasts
Exclusive deals, recipes, cookbooks, and our best tips for home cooks — free and straight to your inbox. PLUS: 500 Rewards Points.
Shopping for gifts for seniors doesn't have to break the bank or be a difficult experience. This gift guide was designed to provide a wide array of choices to help you find the perfect gift for your favorite senior citizen whether they're shut-in, an active outdoor enthusiast or somewhere in between.
From hobbies, nature and home décor to cooking, baking and health and wellness, there's a wealth of great gift ideas to get you started. You might even find a little something for yourself, and you'll definitely make their day.
For even more great gift ideas, check out other experiences happening on Cozymeal.