39 Cozy Gifts to Keep You Warm in 2023
Our editorial team recommends the best products through independent research, selection and careful review. If you make a purchase through one of our affiliate links, we may earn a commission. Prices are subject to change.
Cozy gifts make perfect presents for the holidays, but they're also great to give any time of the year — they bring comfort and joy into people's lives and help them relax or keep warm. Are you shopping for the holiday season? Maybe you're looking for a unique gift for someone you care about who could use some help unwinding?
Cozy gifts aren't just great presents for women; men also love to indulge in the comforts of a warm blanket or scented candle. Whether you're shopping for your parents, siblings, friends, significant other or coworkers, a gift that brings comfort is one they're sure to appreciate.
No matter who you're shopping for, this guide is filled with cozy gift ideas so you're sure to find something for everyone on your list.
Jump to Section
GET UP TO $50 IN COZYMEAL
CASH™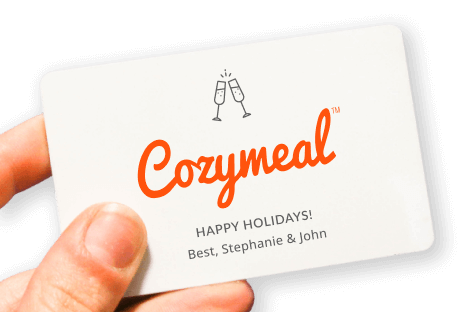 GET UP TO $50 IN COZYMEAL
CASH™
$100 or more, get $10 Cozymeal Cash™
$250 or more, get $25 Cozymeal Cash™
$500 or more, get $50 Cozymeal Cash™
Cozy Gifts for Foodies
1. Cooking Classes
Any foodie in your life would appreciate the opportunity to learn new recipes and techniques in the kitchen. Check out cooking classes near you to find a unique cozy gift. There are cooking classes in Philadelphia, cooking classes in Dallas and many other cities across the country. There are even international markets available, such as cooking classes in Phuket or cooking classes in Mississauga. Online cooking classes are also the perfect gift for someone who prefers staying in and cooking delicious meals in their own kitchen.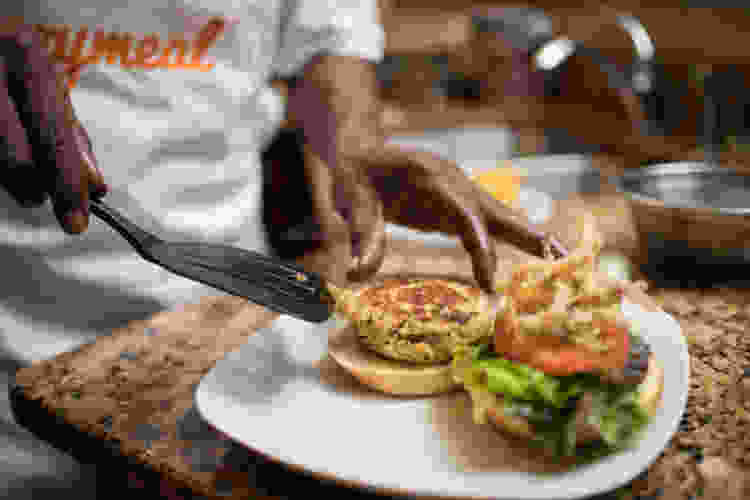 2. Food Tour
Does your foodie friend love a good adventure? Check out food tours near you for gifts that encourage exploring new places and tasting eccentric flavors. Maybe the person on your list has an upcoming trip planned or they haven't had the opportunity to explore the food scene in their own city. Either way, food tours are a one-of-a-kind gift. There are food tours in Boston, food tours in Los Angeles and elsewhere across the U.S., plus all over the world: Check out food tours in Brisbane, food tours in Osaka and more.
3. Private Chef Experience
No foodie can turn down a gourmet meal, and private chefs near you bring that five-star experience right to them. Give the cozy gift of a hassle-free date night or special occasion dinner, complete with grocery shopping and kitchen cleanup provided. Check out private chefs in San Diego, private chefs in NYC, private chefs in Abu Dhabi and beyond.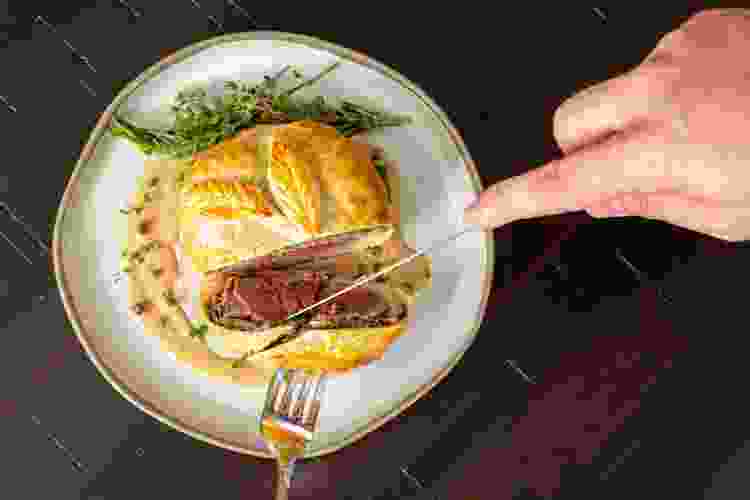 4. Foodie Gift Card
If you're unsure which experience gift to give, consider a foodie gift card. Gift cards can be used to book cooking classes, food tours, private chef experiences and virtual classes, or to purchase cookware or appliances from the Cozymeal Shop. They're available in any amount over $10 and never expire.
5. Stainless Steel Sauce Pot
Few things make you feel more at home than a big pot of soup or chili slow cooking on the stovetop. The Demeyere Stainless Steel 5.5 Qt Sauce Pot is the perfect kitchen gift for making amazing soups, stews and sauces, and it can even go in the oven.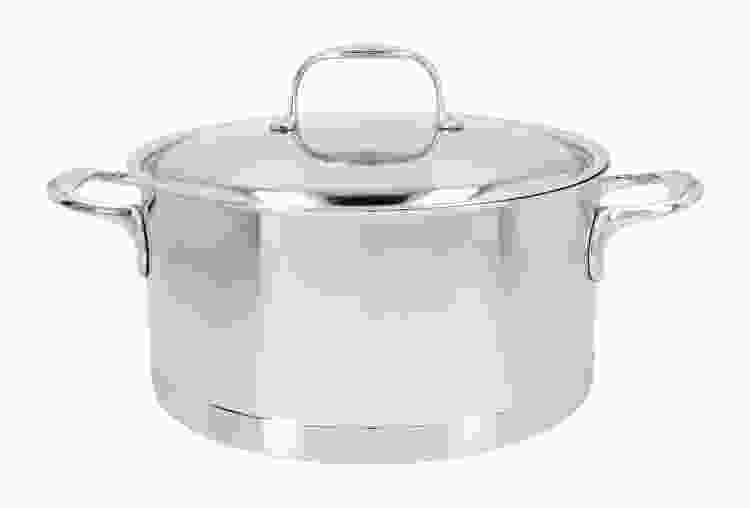 6. Wok Set
Another classic comfort food is homemade stir fry. Whether you prefer vegetables, chicken, tofu or beef, this Helen's Asian Kitchen Carbon Steel Round Bottom Wok Set is a fantastic tool for creating authentic and delicious stir fry meals as well as many other Asian dishes. If the foodie in your life loves Asian flavors, this is a cozy gift they'll use again and again. Pair it with some Asian cooking utensils to round out the gift.
Gift Cookware Loved by Chefs
Shop gourmet gifts for your favorite foodie. Chef-beloved brands. Easy returns. Price matching guaranteed.
7. Programmable Coffee Maker
Give the gift of waking up to the smell of freshly brewed coffee every single morning with the Cuisinart 10-Cup Thermal Programmable Coffeemaker. This coffee maker can be preset to brew coffee at a specific time each day and brews up to 10 cups at once so there's plenty of java for even the biggest caffeine lovers.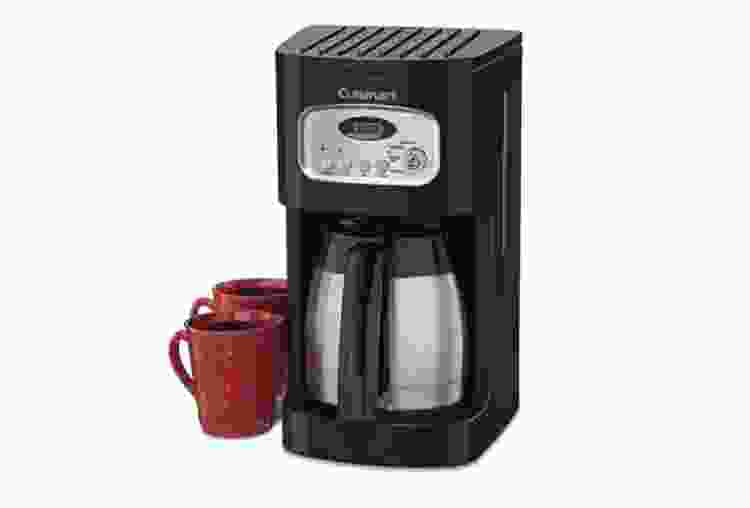 8. Loose Leaf Tea Sampler
If the foodie on your list prefers tea over coffee, check out these loose leaf teas as a great cozy gift idea. With a variety of tea options that all come in individual canisters, your recipient can try each of the nine black, herbal or green teas to find their new favorite.
9. Herb Garden Kit
This herb garden kit is the gift that keeps on giving as recipients can start their seeds, watch the plants grow on their windowsill and harvest the herbs each time they cook dinner. You can select your choice of any three herbs to be featured in the set. This kit adds life to any room and flavor to any dish.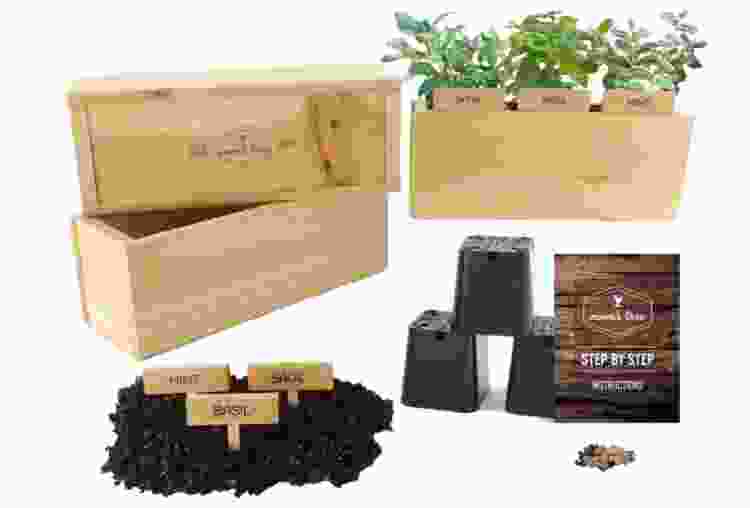 10. Apron
These aprons are super cute and comfortable making them the best cozy gift for the cook who seems to have everything. They're handmade and lightweight with a large front pocket. These aprons are durable, machine washable and come in patterns featuring either oranges, lemons or avocados.
Cozy Gifts for Him
11. Whiskey Tasting
Need a good last-minute gift idea for him? Nothing warms you up inside better than sipping on some bourbon. Book him a whiskey tasting so that he can enjoy some new spirits or interesting cocktails with guidance from the experts.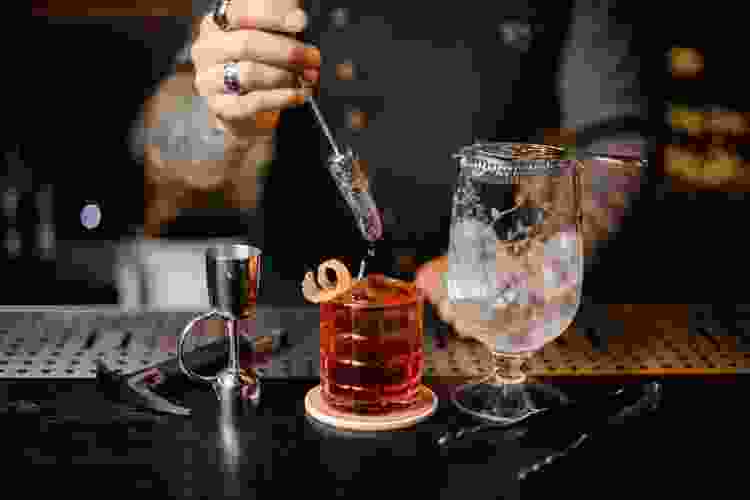 12. Wool Socks
If he lives in a region that experiences long, harsh winters, but he loves the great outdoors, this wool sock set will keep him warm and comfortable while he hikes, hunts or lounges around the house. They're made in Vermont and come with a lifetime warranty, doubling as a foolproof Christmas gift for men.
GET UP TO $50 IN COZYMEAL
CASH™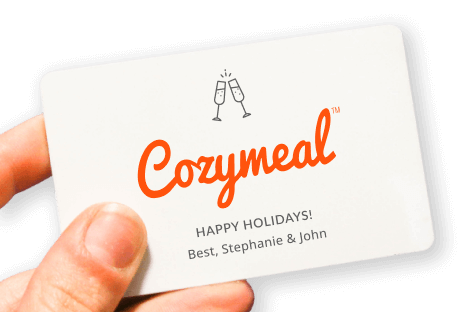 GET UP TO $50 IN COZYMEAL
CASH™
$100 or more, get $10 Cozymeal Cash™
$250 or more, get $25 Cozymeal Cash™
$500 or more, get $50 Cozymeal Cash™
13. Throw Blanket
It's the little touches, like comfortable throw blankets, that make a house feel like home. This throw blanket is oversized and lightweight so it's perfect for any season and great for the guy who gets too hot underneath comforters. He can toss it over his couch or the foot of his bed to add elegance and comfort to any room.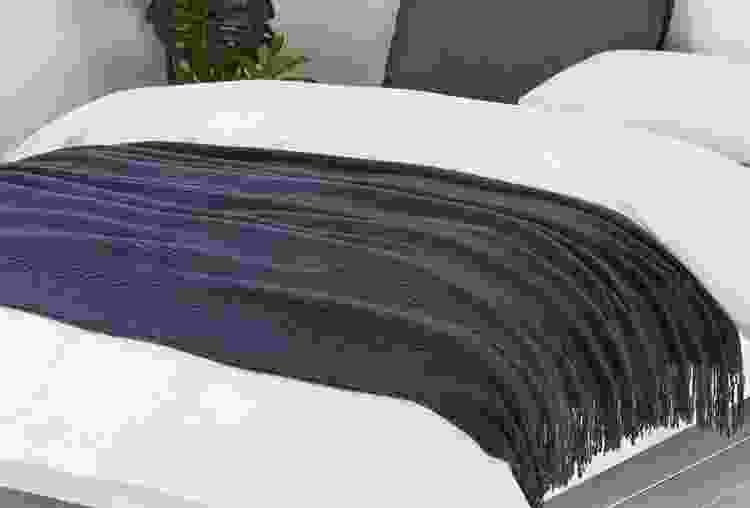 14. Sweatpants
Gray sweatpants are a staple in most mens' wardrobes so upgrade his style with these extra comfortable Adidas pants that are perfect for movie days on the couch or going on a coffee run.
15. Towel Warmer
Is there anything cozier than comfy clothes still warm from the dryer? Give the cozy gift of that warm feeling every time he steps out of the shower with a bucket-style towel warmer. This machine has an attractive design and is spacious enough to fit a bath towel and a robe or pajamas.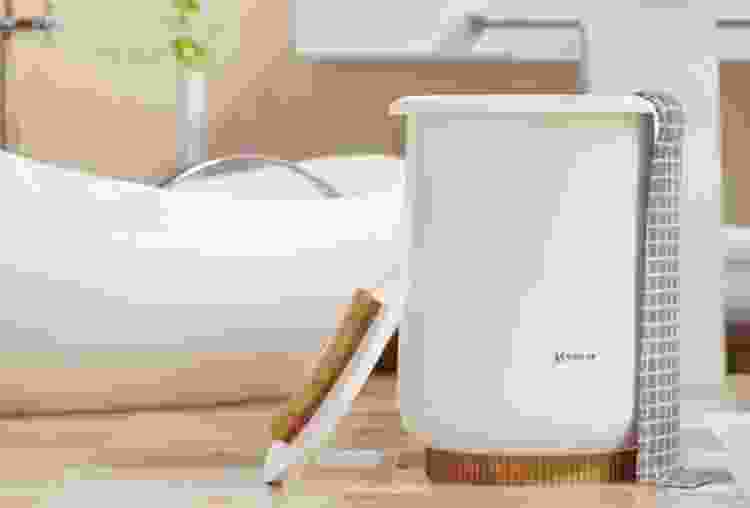 16. Robe
Robes are comfortable as well as useful, but they're also the kind of thing men don't usually think of upgrading. This fleece robe is soft, luxurious and sure to keep him warm, even in the chilliest months.
17. Outdoor Fire Pit
Who doesn't love gathering around a warm fire for smores and good conversation? This little fire pit is compact and easy to assemble which makes it a great cozy gift for any guy no matter the size of his backyard. Whether he prefers relaxing by the fire or inviting company over for an intimate evening, he's sure to appreciate this gift.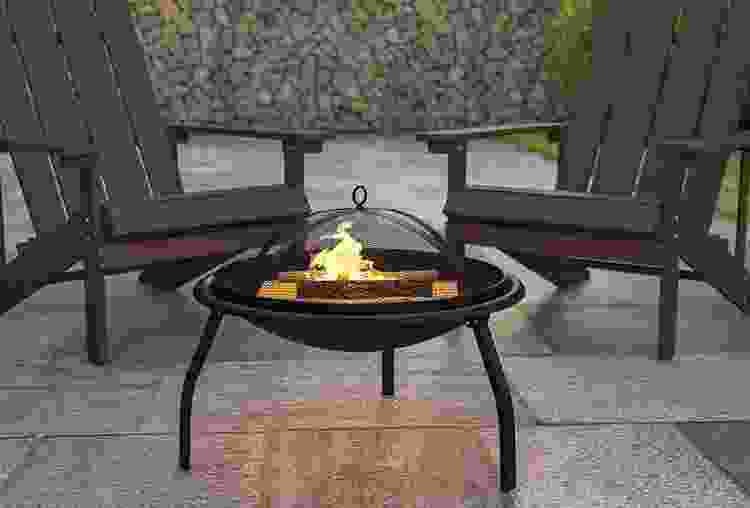 18. Beanie
This knit cuffed beanie will keep his head warm and his look stylish even during the harshest winter blizzards. It's durable, comfortable and makes great workwear or everyday wear for a great gift under $50.
19. Sleep Mask
Does he need a pitch-black room to fall asleep? Get him the gift of a great night's rest with this comfortable and effective sleep mask. This cozy gift will be life-changing for any guy who is a sensitive sleeper or frequent traveler.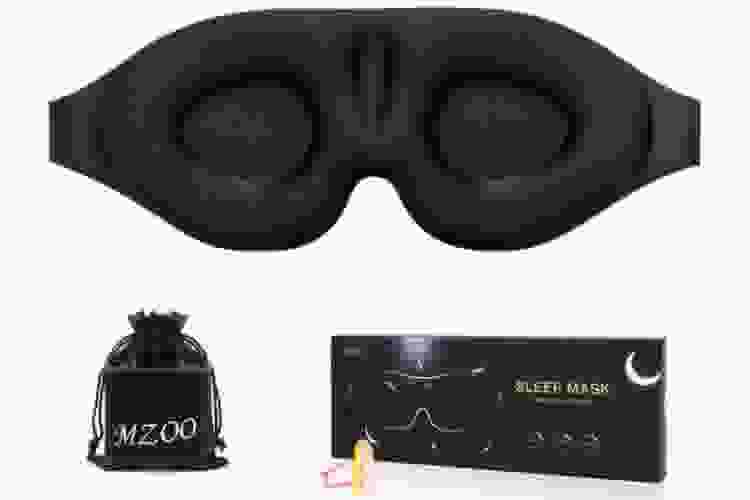 20. Pocket Projector
This little pocket projector is an awesome cozy gift for any guy on your list. It's portable and easy to use so he can enjoy a cinematic experience anywhere in his home or even outside.
Gift an Online Mixology Experience
Raise a toast to the perfect gift. Enjoy craft cocktails, bartending basics and more taught by five-star mixologists.
Cozy Gifts for Her
21. Coffee Classes
Whether she's your significant other, friend, mother, sister or co-worker, coffee classes are a cozy gift for any coffee nerd in your life. Does she begin each morning with a cup of coffee? Maybe she spends a lot of money on buying lattes every day? Classes will help her perfect her daily brew.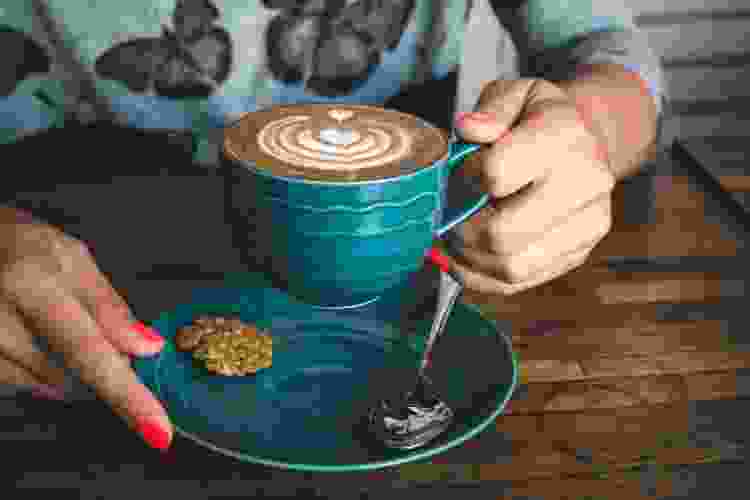 22. AeroPress Coffee Maker
If she doesn't have the means to make fantastic coffee at home, the AeroPress Coffee Maker is the cozy gift she'll use daily. This gadget brews high quality coffee in minutes, and it can even be used to make delicious espresso. Add the Aerolatte Milk Frother With Stand if the lady on your list loves hot lattes and cappuccinos.
Price: $19.99 for AeroPress; $31. 95 for milk frother
23. Shawl
This soft, stylish cashmere shawl will compliment any outfit and help keep her warm while she's out on a date or with friends. This also makes a lovely Christmas gift for girlfriends if you need a holiday idea.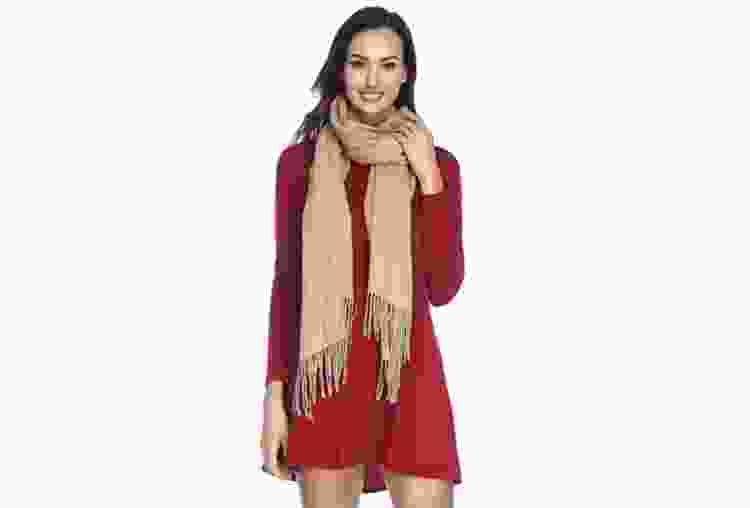 24. Tie Dye Pajama Set
This pajama set is cute and incredibly comfortable with a long sleeve t-shirt paired with jogger pants. Both pieces are made of super soft material, so this will be her new favorite loungewear.
25. Oil Diffuser
Help her unwind with an essential oil diffuser designed to promote feelings of calmness and relaxation. Diffusing oils is good for both the body and the mind as it supports healthier lungs and digestive systems as well as improves clarity and focus.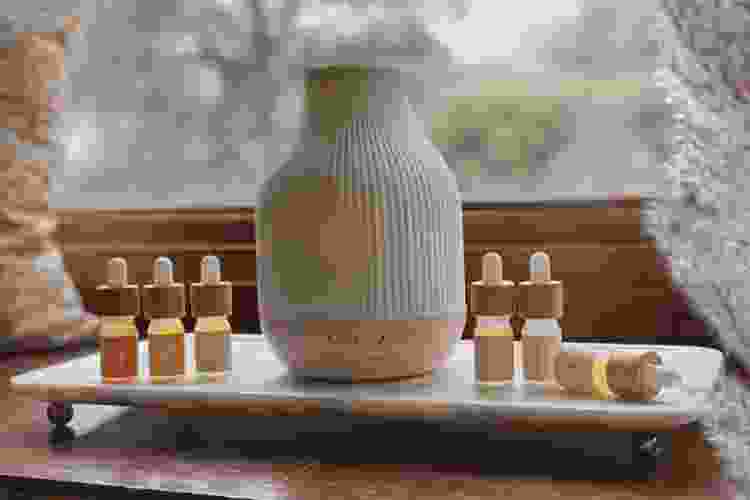 26. Aromatherapy Candle
Nothing sets the cozy vibe quicker than lighting a scented candle. The dim glow from the candle paired with the scent triggers instant relaxation. These hand-poured aromatherapy candles make wonderful cozy gifts for any woman on your list.
27. Slippers
A great pair of slippers can take her comfort level to the next level. These fuzzy slippers are plush and soft, making them a cozy gift she'll enjoy wearing around the house daily.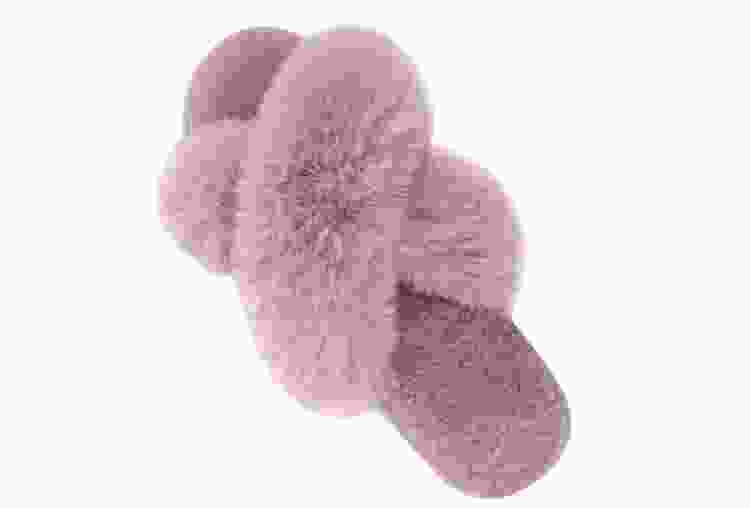 28. Silk Pillowcases
Silk pillowcases look and feel great as well as being great for her hair to keep it healthy and prevent tangles. Add style and comfort to her bedroom with these handmade 100% silk pillowcases.
Hungry for the Best Cooking Gifts?
Shop gifts and experiences for food lovers, budding chefs and cocktail connoisseurs.
29. Space Heater
Does the woman you're shopping for seem to be freezing cold no matter what the weather is like? This tiny space heater is small but powerful, making it the perfect cozy gift for the girl who's always cold. She can use this to warm her bathroom or in a mudroom or entryway so she can instantly be greeted with warmth.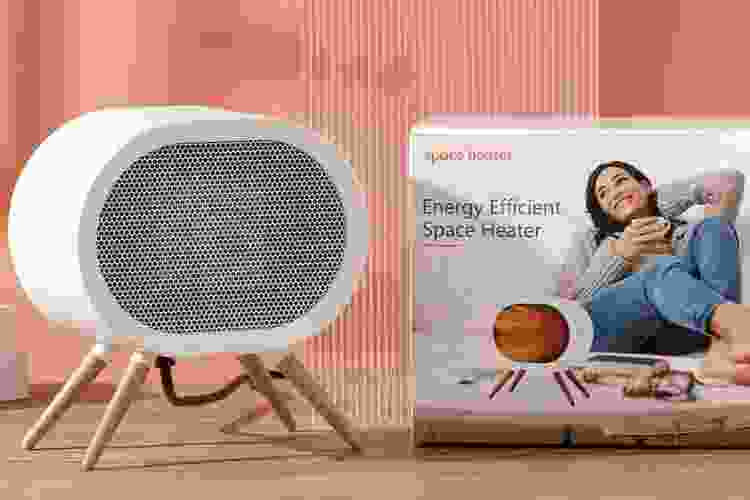 30. Area Rug
This faux fur area rug adds style and comfort to any space. It's high quality at a fantastic price point, super plush and comes in multiple shapes, sizes and colors.
Cozy Gifts for Parents
31. Virtual Wine Tastings
Are the parents you're shopping for too busy to go out or prefer a cozy night in? Virtual wine tastings are a fun, cozy gift that allows them to try something new and learn a little from the comfort of their home.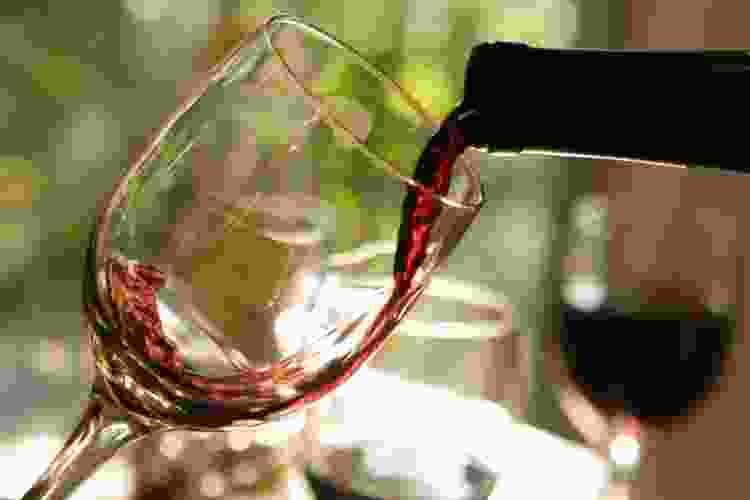 32. Online Mixology Class
If wine isn't their preferred drink and the parents in your life prefer craft cocktails, consider giving them one of these online mixology classes. This is another interactive and engaging experience where they can learn how to make their favorite classic cocktails or unique drinks without even leaving the house.
33. Fireplace
Give the gift of cozying up around a fireplace with the family, even if they don't have a fireplace, with this compact electric fireplace. This little machine adds ambiance to any room and even gives some heat output. They can sit around it for storytime, and it definitely will enhance the holiday spirit in their home, leaving them feeling like they're roasting chestnuts on an open flame.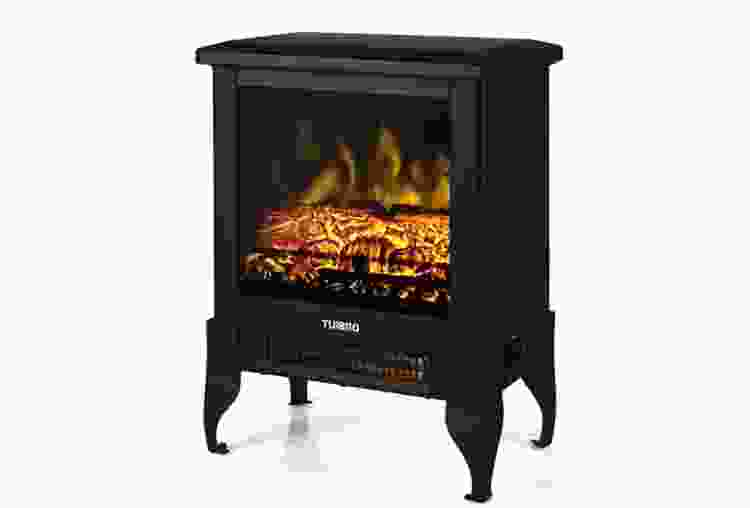 34. Slanket Siamese
This is a unique cozy gift for any couple who loves snuggling up on the couch close together. The Slanket Siamese is the original blanket with sleeves, and this one is designed to keep two people warm and comfortable. This is perfect in bed, on the couch or outside at sporting events.
35. Mattress Topper
Some parents, especially those with newborns or toddlers, are desperate for a good night's sleep. Help them relax into their bed immediately by giving them this cooling mattress topper that is certain to make their bed softer, cooler and more comfortable than ever.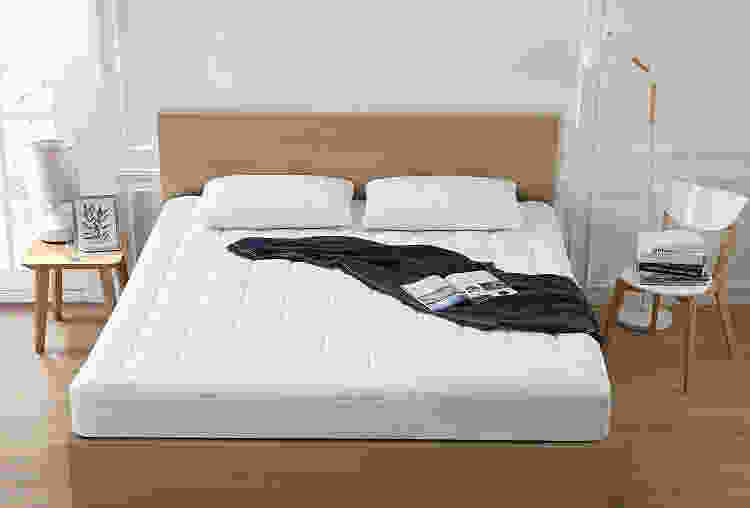 Gift a Private Chef Experience Now
Treat someone special to gourmet fine dining at home. Gift a private chef experience starting at $59/person.
Cozy Gifts for Pet Lovers
36. Personalised Throw Pillow
Throw pillows add comfort and a personal touch whether they're on the sofa, a chair or the bed, but these personalized pet photo pillows are a one-of-a-kind cozy gift. Any pet parent will absolutely adore receiving a pillow that looks like their fur child.
37. Pet Stairs
If the pet lover you're shopping for allows their animals on the bed but has a pet that is too small, old or disabled to jump onto the furniture, these folding pet stairs are an amazing cozy gift for them. They will be able to cuddle with their pet each night.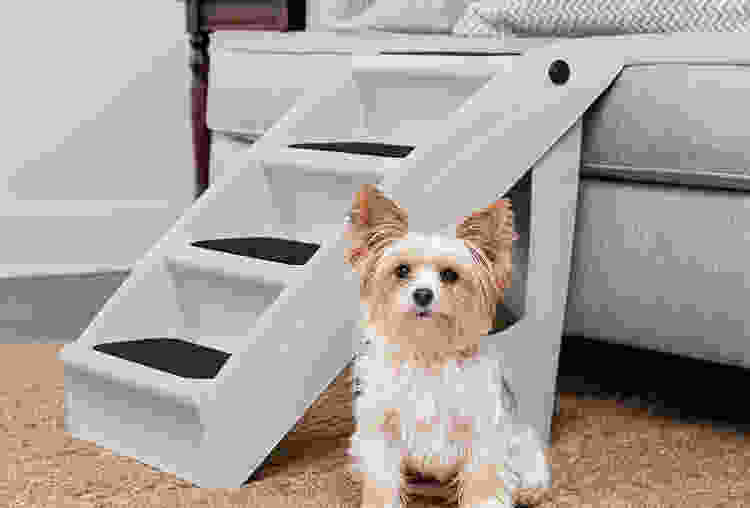 38. Pet Odor Candle
Pets bring into our homes joy, laughter and unfortunately smells. These pet odor-eliminating candles add ambiance to a room while masking those unwanted wet dog or litter box scents. It's also budget-friendly, making a great gift under $25.
39. Matching Pajamas
Let's face it, plenty of people who own dogs or cats can be a bit obsessed with their pets. If this sounds like the person you're shopping for, then they will definitely adore these sets of matching pajamas for themselves and their pet.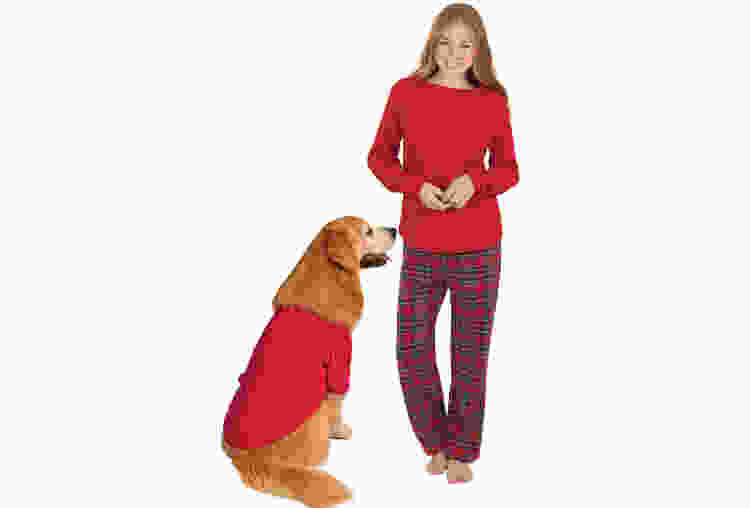 Join 200,000+ Culinary Enthusiasts
Exclusive deals, recipes, cookbooks, and our best tips for home cooks — free and straight to your inbox. PLUS: 500 Rewards Points.
No matter what season you're shopping for, these items and experiences are some of the best cozy gifts that anyone on your list will appreciate.
For even more cozy gift ideas, check out the experiences happening on Cozymeal, plus chef-recommended cookware in the Cozymeal Shop.