33 Unique Hostess Gifts Besides a Bottle of Wine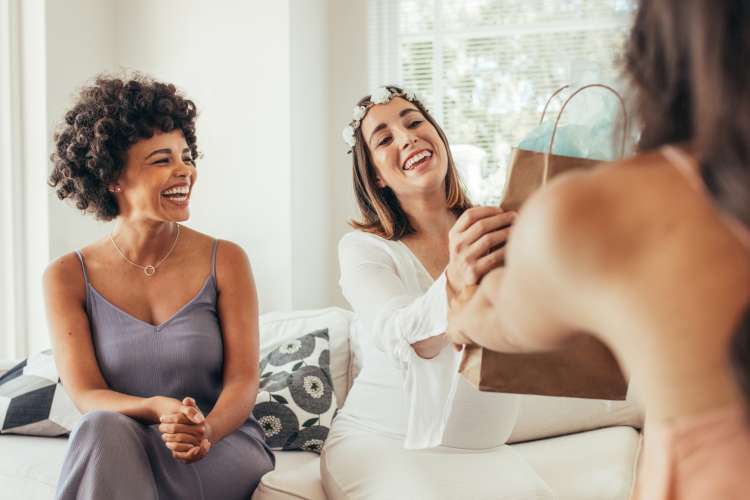 Our editorial team recommends the best products through independent research, selection and careful review. If you make a purchase through one of our affiliate links, we may earn a commission. Prices are subject to change.
Whether it be a backyard barbecue, rooftop soirée or even the simplest of dinner parties, you'll want to show gratitude with a great hostess gift.
You already know it's bad form to show up empty-handed. But what to do when a bottle of wine seems a little too contrived? Bring one of these unique hostess gifts and you'll guarantee yourself an invite back. This list features everything from home accents to foodie gifts and stylish kitchenware. Plus, there's something here for every type of host and every kind of occasion.
Jump to Section
Foodie Hostess Gifts
1. Foodie Gift Cards
Foodie gift cards by Cozymeal make some of the best and easiest hostess gifts. These experience gifts are available in any amount over $10, never expire and can be redeemed for cooking classes (in-person and virtual), private chef experiences, cookware and so much more. They can also be emailed or printed out for a last-minute gift!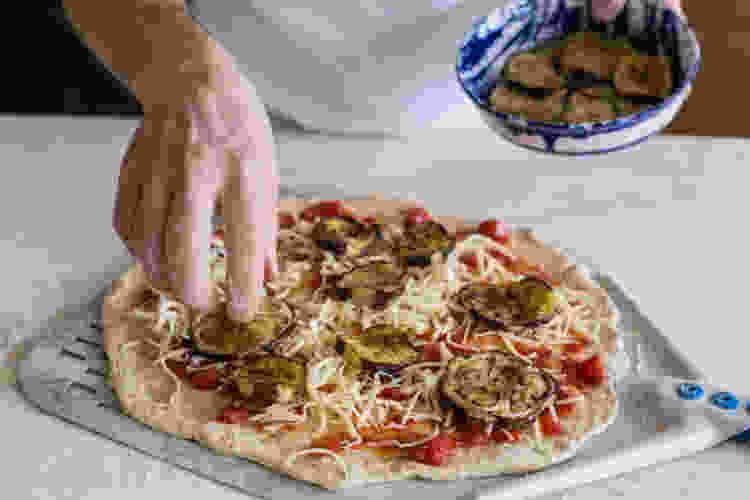 2. Food Tours
Treat the adventurous host to a cultural and culinary exploration of their city's tastiest nook and crannies on a food tour near you. By combining sweet and savory food tastings with fascinating stories, local culture, history and architecture, a food tour creates the perfect recipe for one of those unique hostess gift ideas. You can find food tours in Boston, food tours in Seattle and everywhere in between.
3. Private Chefs
Private chefs near you are excellent hostess gifts for anyone and feature multi-course menus prepared by the best chefs in the city. The giftee will be able to choose the cuisine, date and time, and a private chef will bring the ingredients and equipment to their place to prepare an incredible meal with cleanup provided at the end. There are private chefs in Austin, private chefs in San Francisco and beyond.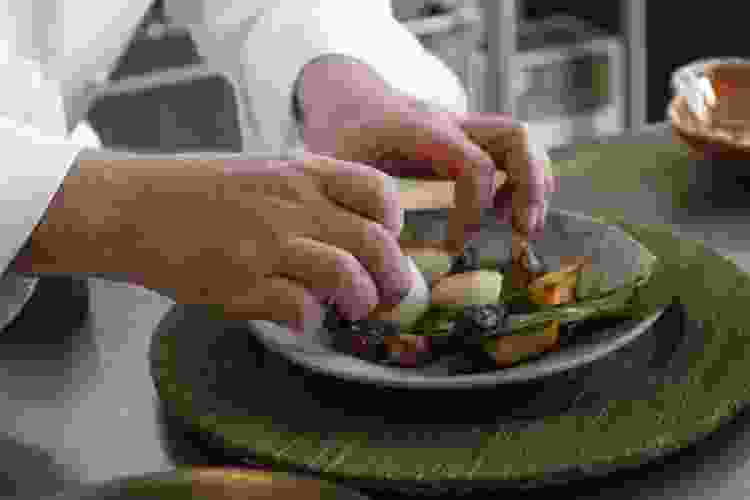 4. Cooking Classes
Give one of the best hostess gifts by finding cooking classes near you. These cooking classes are led by the city's best chefs — from cooking classes in Denver to cooking classes in Washington DC and beyond — and help to boost confidence in the kitchen while providing a fun and unique opportunity to explore new ingredients, techniques and cuisines.
5. Online Cooking Classes
Gift the hostess with the mostest the opportunity to experience live, interactive online cooking classes. They can take a cooking class in the comfort of their own kitchen through a live-streaming platform taught by a world-class chef. They'll get step-by-step coaching and be able to ask all the questions they want.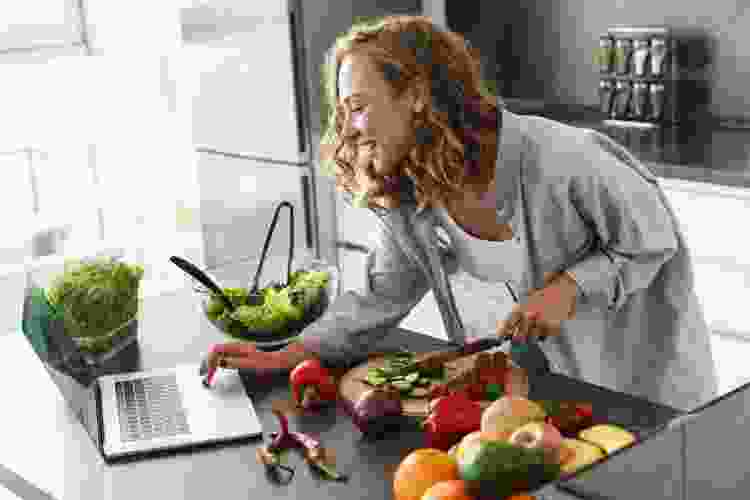 6. Marcato Atlas 150 Pasta Machine
Homemade pasta is the ultimate foodie indulgence, and it's easy to make with the useful Marcato Atlas 150 Pasta Machine. This hand-crank pasta roller comes with 10 dial settings for rolling dough to the perfect thickness. Made in Italy of sturdy anodized aluminum, this pasta making tool will have them cranking out homemade lasagna sheets, fettuccine, tagliatelle and more with every turn.
Shop Like a Chef in the Cozymeal Shop
Update your kitchen with top-rated cookware. Beloved brands, easy returns and guaranteed price-matching.
Beverage Hostess Gifts
7. Online Mixology Classes
Gift your host or hostess with the opportunity to master the art of cocktail making under the guidance of a professional mixologist during online mixology classes. They will learn all about classic and contemporary cocktails while enjoying food pairings and taking their mixology skills to the next level.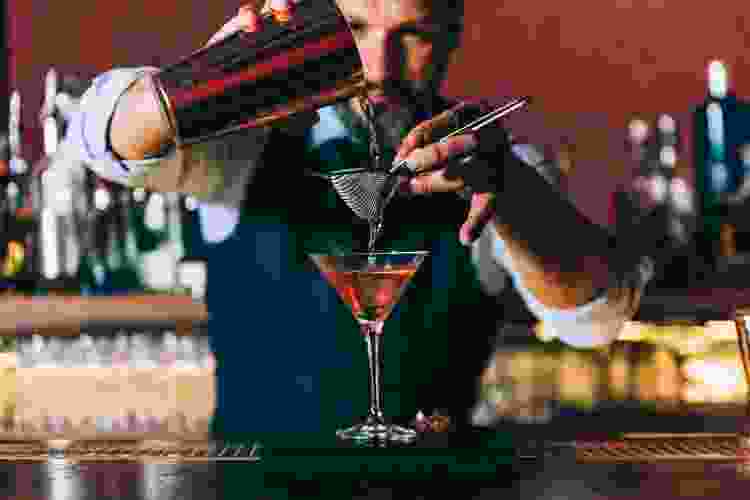 8. Virtual Wine Tastings
Virtual wine tastings led by world-class sommeliers and chefs include an in-depth wine sampling along with palate-pleasing food pairings to complement each glass. Whether they prefer red or white, sweet or dry, this is perfect for wine lovers of all kinds
9. Whiskey Tastings
Whiskey tastings are a great hostess gift for whiskey connoisseurs of all calibers. World-class experts offer scotch, whiskey and bourbon tastings that cover everything from flavor profiles to food pairings, and from age statements to distilling methods.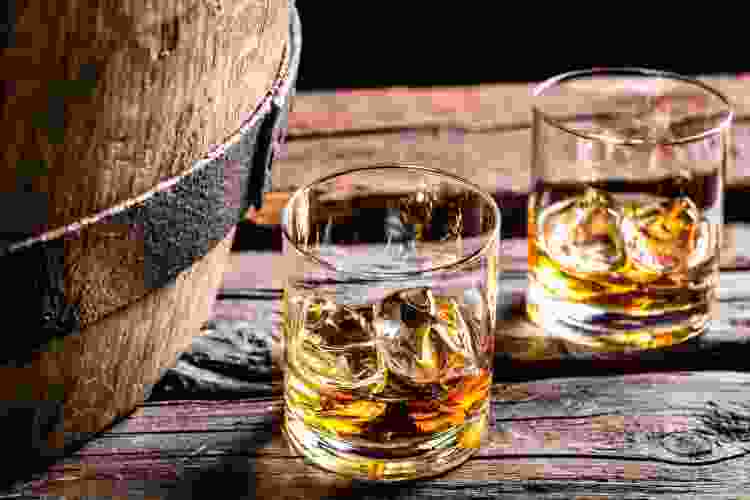 10. Coffee Classes
The ultimate hostess gift for any coffee lover, offee classes will pair them up with world-class baristas who can teach them all about roasting their own beans, brewing the ultimate cup and pouring like a pro.
11. True Copper Barware Set
The True Copper Barware Set makes a beautiful addition to any at-home bar. Complete with all of the barware basics — a shaker, jigger, strainer and bar spoon that doubles as a muddler — this flashy yet elegant mixology set makes an excellent hostess gift.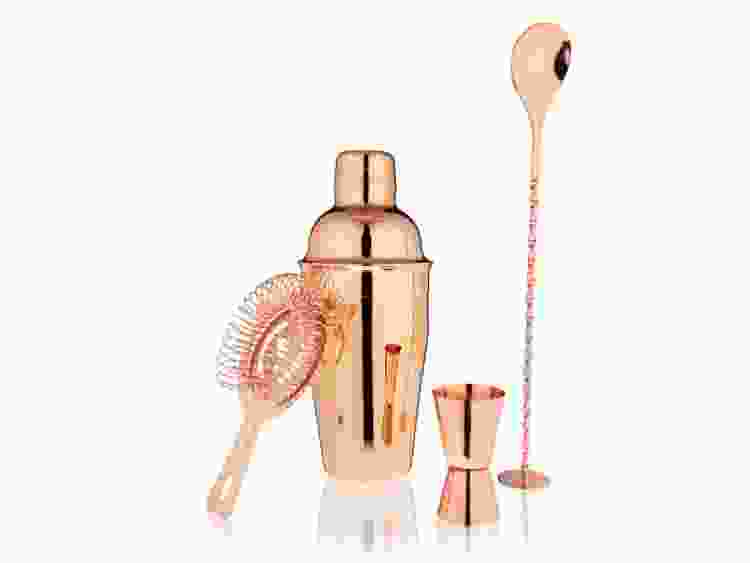 12. Aerolatte French Press Coffee Maker, 8 Cup
The Aerolatte French Press Coffee Maker makes a perfect hostess gift for any coffee aficionado. This elegant and economical French press makes 8 cups of fresh coffee and features a built-in microfilter that captures grounds before they slip into your morning mug for a more flavorful and enjoyable brew.
13. Cuisinart PerfecTemp Cordless Electric Kettle
The Cuisinart PerfecTemp Cordless Electric Kettle makes it easier than ever to brew the perfect cup. This state-of-the-art electric tea kettle also has six preset temperatures for brewing different varieties of teas.
14. Viski Glacier Rocks Ice Sphere Molds
For ice spheres that chill faster, dilute less and last longer than traditional cubes, the Viski Glacier Rocks Ice Sphere Molds are the ideal choice. The molds can also be filled with garnishes such as fruit slices and herbs to give your favorite drinks a splash of color and flavor!
Gift a Virtual Wine Tasting Now
The ultimate gourmet gift for any wine lover on your list. Virtual wine tastings bring a virtual vineyard experience right to you.
15. Brooklyn Brew Shop Hard Cider Kit
Enjoy tart, dry and bubbly hard cider with the Brooklyn Brew Shop Hard Cider Kit. This kit makes three batches of delicious hard cider that's as fun to make as it is to drink.
16. Brooklyn Brew Shop Everyday IPA Beer Making Kit
The Brooklyn Brew Shop Everyday IPA Beer Making Kit is great for hop heads looking to brew a crowd-pleasing batch. Columbus hops lend their signature bitters to this IPA, while aromatic Cascade hops add a touch of sweet citrus.
Kitchen Hostess Gifts
17. Mason Cash Set of 3 Measuring Cups
This Mason Cash Set of 3 Measuring Cups includes 1 cup, 1/2 cup and 1/4 cup sizes and makes a great hostess gift. Those cute forest animals on the sides aren't just for looks, either — Mason Cash has been crafting bakeware with raised designs since 1800 to give bakers that perfect grip.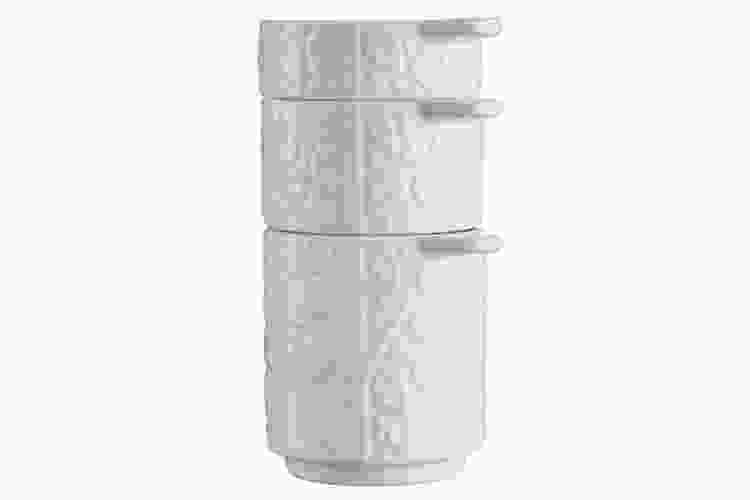 18. Mrs. Anderson's Measuring Spoons - Set of 6
Mrs. Anderson's Measuring Spoons feature all the essentials — sizes include 1/8, 1/4 and 1/2 teaspoons, a full teaspoon, a full tablespoon and a bonus 2 teaspoons. They're built from sturdy stainless steel, too, so they'll hold their shape even when they're scooping out the brown sugar.
19. Mrs. Anderson's Paisley Design Rolling Pin
Mrs. Anderson's Paisley Design Rolling Pin features a beautifully detailed laser-etched surface that imprints a paisley design into dough. Made from European beechwood with electroplated iron ball bearings, this rolling pin is an ideal hostess gift for home bakers.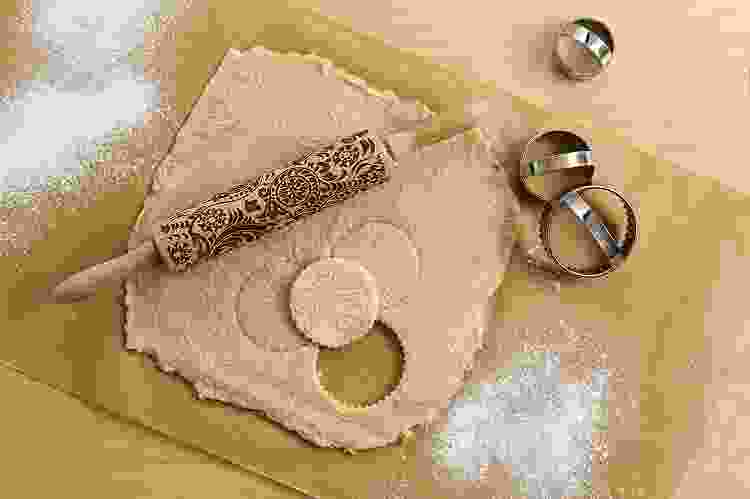 20. Fante's Pizza 13" Stone
Fante's Pizza 13" Stone is the secret to turning out brick oven-quality pizzas in your own kitchen. The stone is also safe for use in gas, electric, convection and microwave ovens, and even on the grill.
21. Zwilling 3-Pc Cheese Knife Set
Give your cheeses the specialized attention they deserve with the Zwilling 3-Pc Cheese Knife Set. The set makes a great hostess gift and includes three knives — one each for soft, medium and hard cheeses.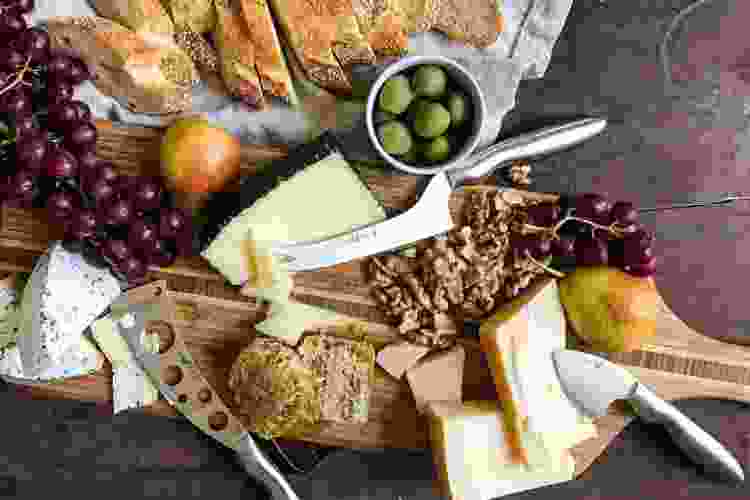 22. Mason Cash 12" Rectangular Baker
The Mason Cash 12" Rectangular Baker is ready to bake up lasagna, roasted vegetables, a fruity cobbler...the works. It's also embossed with adorable forest scenes inspired by folk tales of the mid-19th century for an extra touch of charm.
Gift a Private Chef Experience Now
Treat someone special to gourmet fine dining at home. Gift a private chef experience starting at $59/person.
23. Staub 3-Pc Mini Round Cocotte Set
Whether it's storing salt and pepper on the counter for easy access, baking up individual desserts or serving your favorite mac and cheese recipes, the Staub 3-pc Mini Round Cocotte Set is a versatile addition to any kitchen.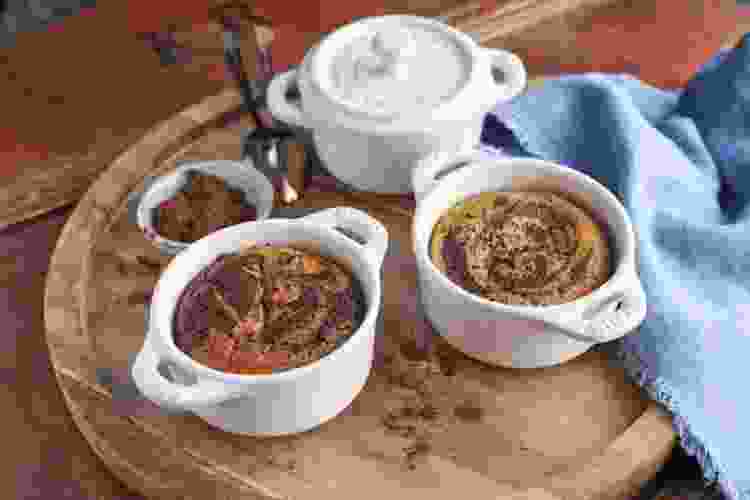 24. Mrs. Anderson's Baking 18-Piece Baking Cookie & Icing Gun
Mrs. Anderson's Baking 18-Piece Baking Cookie & Icing Gun makes baking that treasured family sugar cookie or shortbread recipe easier than ever before. This 18-piece cookie gun is easy to use as it extrudes cookie shapes from firm dough without rolling or cutting.
Unique Hostess Gifts
25. Succulent Gift Set
This gorgeous succulent trio from Lula's Garden can be sent straight to their door for a lovely thank-you gift after a party or get-together. Plus, the succulents come packed in an ivory box that's pretty enough to leave on display, eliminating the need to find a planter.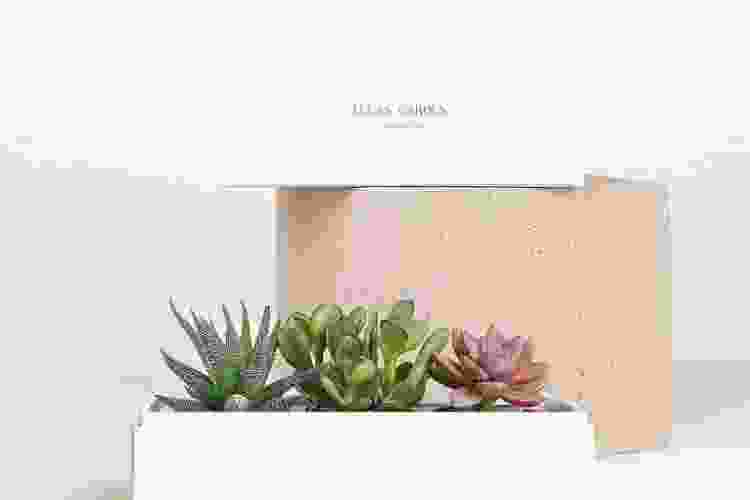 26. Table Topics Dinner Party Edition
A good host or hostess knows a truly great dinner party is a combination of good food and great conversation. With the Table Topics Dinner Party Edition, they can get every guest talking, laughing and enjoying each other's company with this set of fun conversation topics.
27. La Jolie Citronella Candles 3-Piece Set
If your host has a great outdoor setup and loves to have people over to hang outside, they'll definitely appreciate these La Jolie Citronella Candles, which provide up to 30 hours of burn time, are smokeless and keep the mosquitos at bay.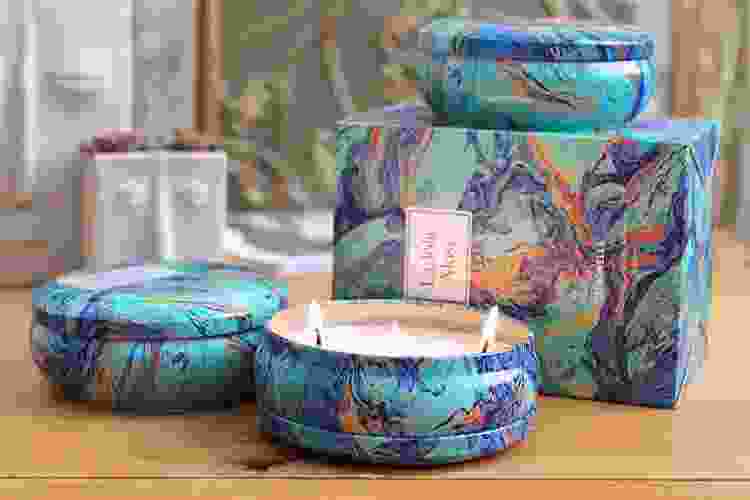 28. Our Family Recipes Journal
The Our Family Recipes Journal is a beautiful hostess gift idea that will give them a handy space to write down their most important culinary creations. This journal is the ideal place for all of their favorite recipes from around the web, heirloom recipes or even a cooking bucket list.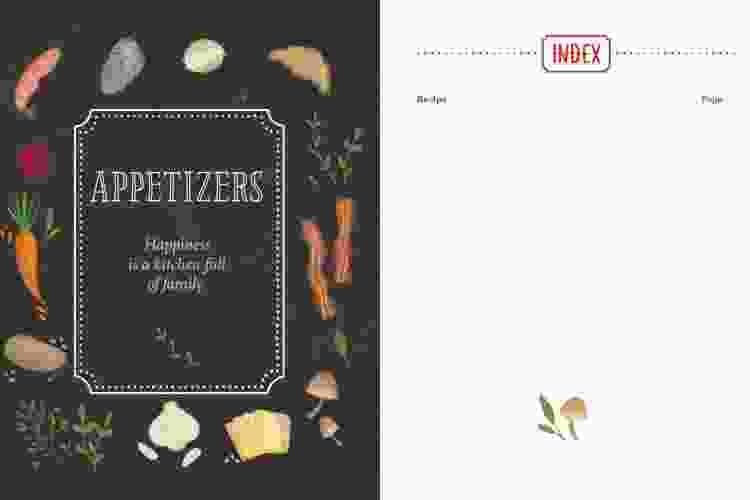 29. Personalized Serving Tray
For a thoughtful gift that they'll definitely appreciate, choose a Mark & Graham Personalized Serving Tray. You can choose from a variety of classic and contemporary serving trays and then easily customize it for a one-of-a-kind hostess gift.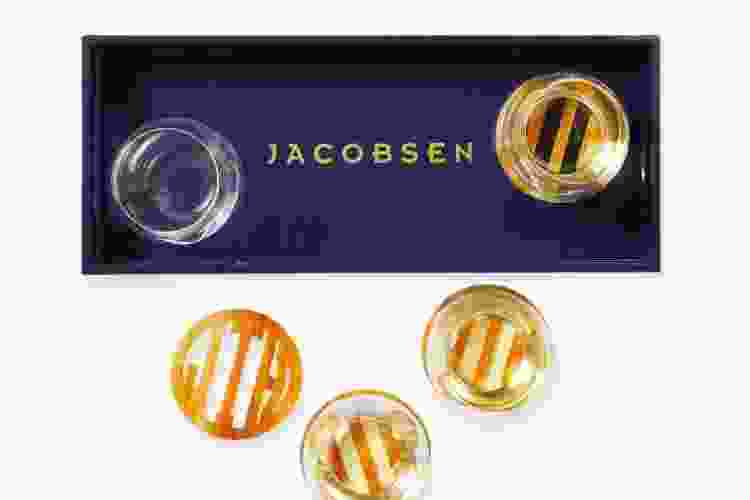 30. Ceramic Coasters
Coasters made from a strong, absorbent ceramic are great for keeping tables dry and ring-free. Plus, ceramic coasters typically feature a cork backing to prevent scratching and provide grip on the table surface.
Hungry for the Best Cooking Gifts?
Shop gifts and experiences for food lovers, budding chefs and cocktail connoisseurs.
31. Flowers in a Vase
Handing your hostess a bouquet tied with ribbon or twine is certainly a thoughtful gift, but also means they must stop to find a vase. Instead, try to find a floral arrangement that already comes in a vase with water. That way, your host can accept the gift without interrupting the party.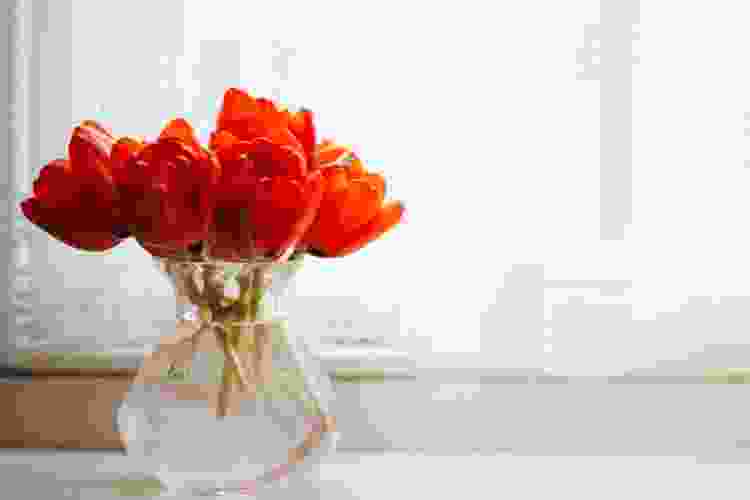 32. Wine Glass Pens
If your host loves order and hates chaos, introduce them to washable wine glass pens! These pens are a great way to ensure everyone knows whose glass is whose throughout the evening. They can even be used to write on plates and other kitchen items when the situation calls for it.
33. Portable Bluetooth Speaker
Portable Bluetooth speakers are a versatile gift idea that every kind of host is sure to love. They'll be able to move the background music from room to room without worrying about wires.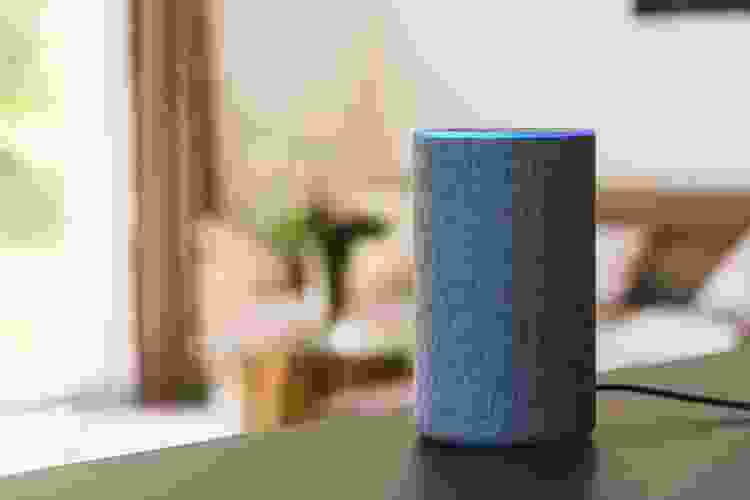 FAQs
What should I bring as a hostess gift?
There are a number of traditional options like chocolates or a bottle of wine, but taking a little more time to decide on a host-specific gift that shows you've put some thought into it will definitely score you an invite to the next soirée.
What is a good inexpensive hostess gift?
A good hostess gift doesn't have to be something elaborate or expensive. Small items for the home or kitchen are great budget-friendly options.
When should you not bring a hostess gift?
For formal celebrations, such as a birthday or engagement party, you'll only need to worry about getting a gift for the person being celebrated.
What is a good thank you gift for hospitality?
Good hostess thank you gifts include foodie gift cards, kitchenware, flowers (in a vase!), specialty foods and more. Refer to the list above for 33 unique hostess gifts.

Join 200,000+ Culinary Enthusiasts
Exclusive deals, recipes, cookbooks, and our best tips for home cooks — free and straight to your inbox. PLUS: 500 Rewards Points.
So rather than opting for the usual thank-you-so-much-for-having-me hostess gift, switch things up by presenting your favorite host with something thoughtful and fresh. Whether it's the 4th of July, Thanksgiving or a small backyard affair, you can put in just as much thought as the host with one of these thoughtful and unique hostess gift ideas.
For even more unique hostess gifts, check out chef-recommended cookware in the Cozymeal Shop.