67 Fun Gifts for Neighbors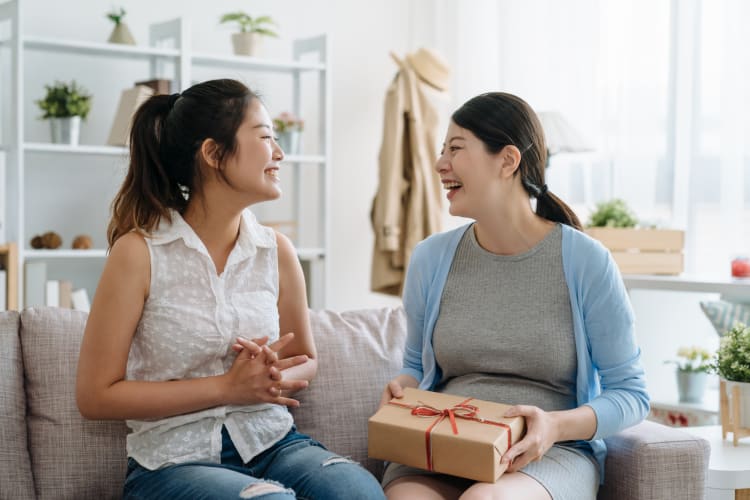 Our editorial team recommends the best products through independent research, selection and careful review. If you make a purchase through one of our affiliate links, we may earn a commission. Prices are subject to change.
With Christmas right around the corner, have you thought about gifts for neighbors? You may have already gotten your gifts sorted for friends and family, but picking out a few special Christmas surprises for those who live around you is a great way to build rapport with neighborhood acquaintances, welcome new neighbors to the community, say goodbye to neighbors who are moving away or show your closest and most reliable neighbors that you appreciate them.
Have a neighbor who doubles as a best friend and confidant? Want to break the ice with the neighbor you always pass in your apartment hallway but never speak to? A small, thoughtful present is an easy and effective way to do so. No matter your intention, giving out Christmas gifts for neighbors is always going to be well received.
We have a few gifts for neighbors in mind that are perfect for any household or budget. When it comes to Christmas gifts for neighbors, it is truly the thought that counts. Whether you want to make a small gesture for the person who moved in next door or give something extravagant to the neighbor who always waters your plants when you're away, we have gifts for neighbors that they're sure to love.
Read on for a few of our best gifts for neighbors. We've got something for every single neighbor you're likely to have in your neighborhood.
Jump to Section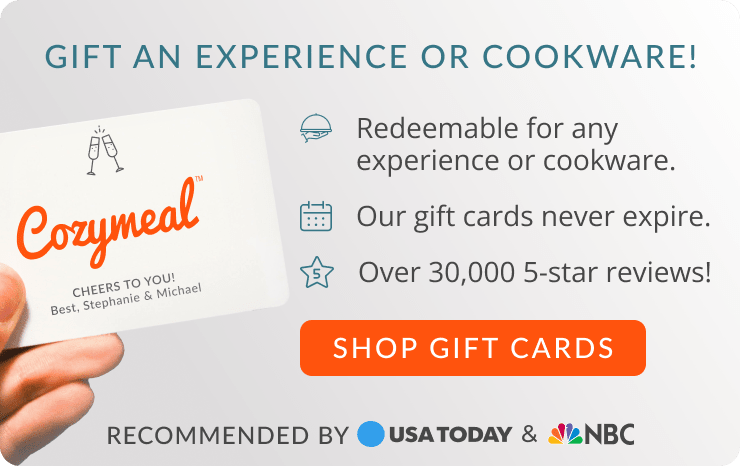 Christmas Gift Ideas for Neighbors Who Love to Cook
What are the perfect gifts for neighbors who are constantly throwing dinner parties and prefer homemade meals to restaurant dining? Cooking classes and supplies, of course. For the person who is a whiz in the kitchen, a guided cooking workshop, recipe box or kitchen accessory make perfect gifts for neighbors.
1. Chef-Led Cooking Classes
Help your neighbor learn to cook like a chef with expert instruction and hands-on lessons. With guided cooking classes, your neighbor can explore new cuisines or learn how to master their favorite dishes. It's a great way to enhance their culinary confidence and learn new recipes they can create again and again. You'll find cooking classes in NYC all the way to cooking classes in Toronto, cooking classes in Dubai and beyond that make truly special gifts for neighbors.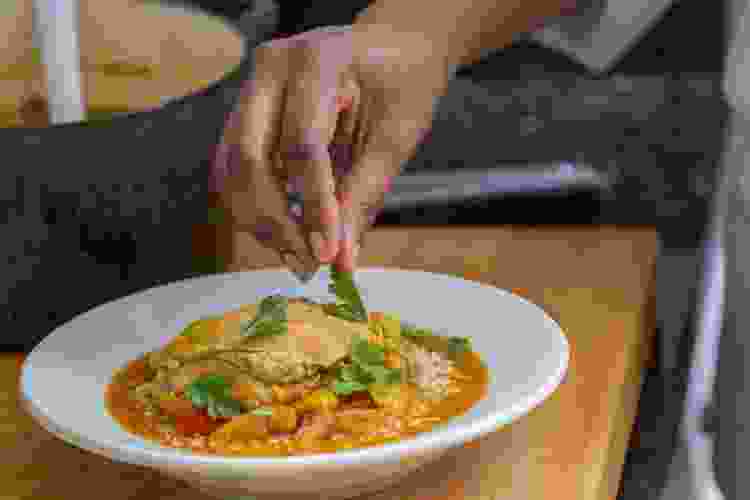 2. Online Cooking Classes
If there are no cooking classes in your area, or your neighbor prefers to kick back at home, online cooking classes are another fantastic gift for neighbors who love to cook. These live, fully interactive classes are led by five-star chefs from around the world. From online bread baking classes to online French cooking classes, your neighbor will get to follow along in recreating a gourmet menu, ask questions in real-time and show off their final creation in the end.
3. Foodie Gift Card
Let your neighbor choose their own adventure with a foodie gift card from Cozymeal. With a range of food tours, private chef experiences, online mixology classes, online and in-person cooking classes, and more to choose from, there's a gourmet experience gift to suit any budget, making this an ideal gift for neighbors.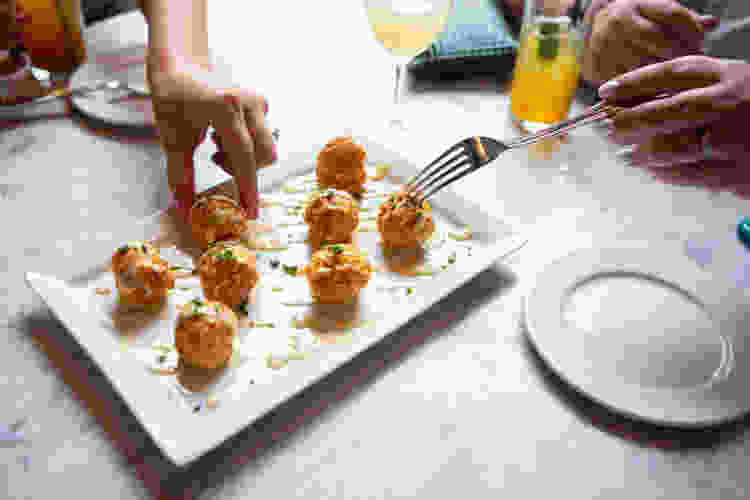 4. Marcato Atlas 150 Pasta Machine
Learning to make pasta by hand is every foodie's dream, so naturally, the Marcato Atlas 150 Pasta Machine would make a great gift for your home chef neighbor. This pasta making tool comes with 10 thickness settings so you can select your exact desired thickness from .6mm to 4.8mm.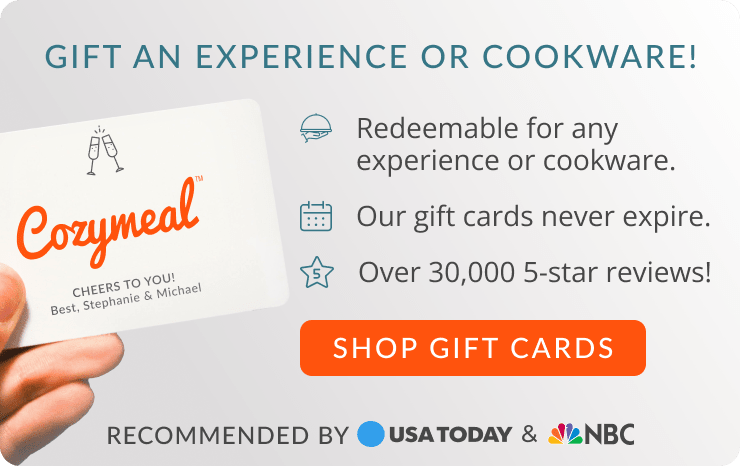 5. Non-Stick Cookware Set
Regardless of what sort of dishes your neighbor likes to make, the best non-stick cookware can always go to good use. The Anolon Nouvelle Copper Luxe 8.5" & 10" Frying Pan Set features two sleek non-stick frying pans built to work overtime in the kitchen. The flared rims make for mess-free pouring while the stainless steel handles provide a smooth, comfortable grip.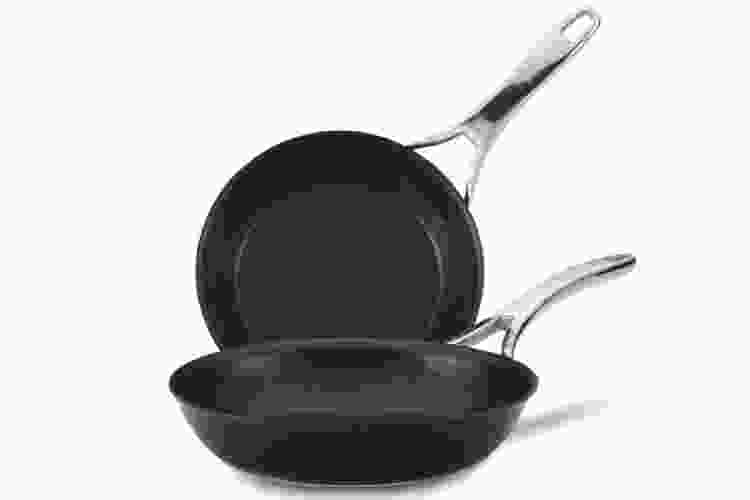 6. Cast Iron Grill Pan
From steak to burgers to vegetables, it's hard to beat the versatility (and fun) of a cast iron grill pan. The Finex 15" Cast Iron Lean Grill Pan is one of the best grill pans and a useful gift for neighbors who love to grill without the mess. The pan works on any cooking surface and comes with a domed interior that drains away fat without kicking up smoke.
7. Printed Recipe Box
For your neighbor who has a place for everything, this little printed recipe box is the ultimate kitchen gift. It's not only one of the cutest ways to organize recipes but also the most practical, with tabbed dividers and 40 recipe cards that your neighbor can fill with their favorite sweet and savory dishes.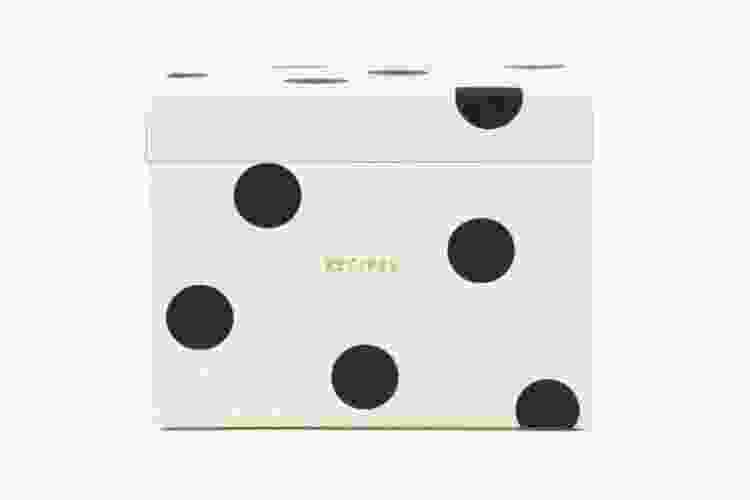 8. Milk Frother
If your neighbor's favorite meal of the day is breakfast (or brunch), a café-quality latte or cappuccino is the perfect accent to a morning meal, and those both require frothed milk. The Fino Kitchen Milk Frother uses only its plunger and double-mesh aerator to froth any type of milk — no electricity or batteries required!
Christmas Gift Ideas for Neighbours Who Love to Grill
We all have those neighbors who are always on the grill. No matter the time of year, the smell of burgers and hotdogs and ribs constantly waft from their yard. If you're looking for the perfect gifts for neighbors who grill, these items are sure to make them smile (and will likely lead to an invitation to their next barbecue).
9. Grilling Basket
Help your neighbor become the ultimate grillmaster with the handy Weber Grilling Basket that lets them easily toss veggies, fish and other small items on the grill without worrying about food falling through the grates. This 11.3" stainless steel basket is adjustable and easy to clean; it's even dishwasher safe.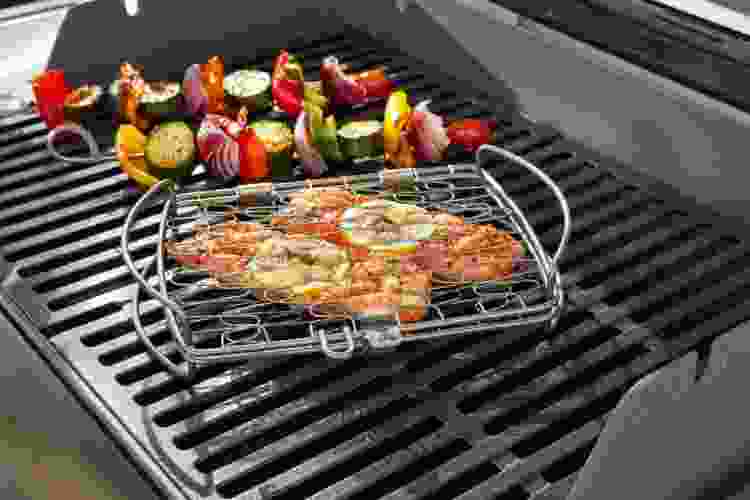 10. Canvas Grilling Apron
Protect your neighbor from getting grease (or barbecue sauce) all over their clothing with this grilling apron. It's made of a charcoal grey canvas that is wrinkle-resistant and regarded for its strength and durability. While aprons make nice gifts for neighbors who enjoy outdoor grilling, they can be used for any foodie activity, from cooking to baking to pizza making. They are the ideal gifts for neighbors who are a bit of a messy chef. Plus this apron has a big pocket perfect for holding tongs or a pre-barbecue beer!
Gift a Private Chef Experience Now
Treat someone special to gourmet fine dining at home. Gift a private chef experience starting at $59/person.
11. Grill Tongs and Spatula Set
Give your grill-loving neighbor the tools they need for success with the three-piece Weber Premium Tool Set. This grilling gift includes a soft-handled fork, tongs and spatula perfect for cooking and flipping burgers, hot dogs, veggie kebabs and more.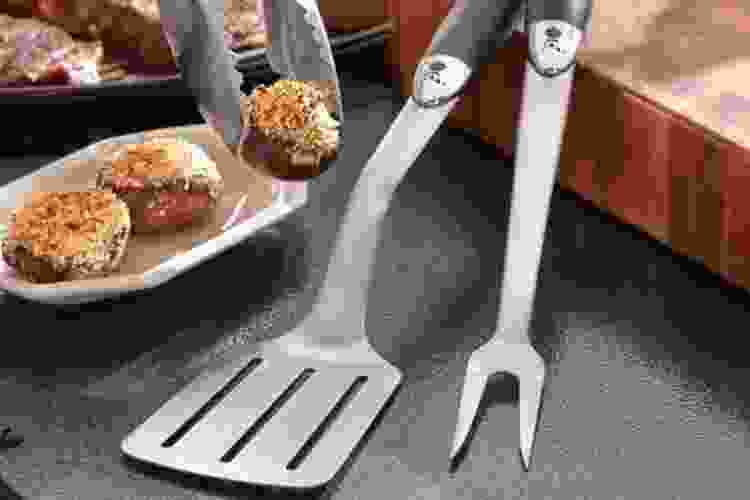 12. Gourmet BBQ Sauce Gift Set
A piece of grilled meat is just not complete without some savory sauces. This gourmet BBQ sauce gift set contains three that your neighbor will love. The set includes a signature wing sauce, Texas-style BBQ sauce and a delightfully unique charred pineapple grilling sauce. They're perfect gifts for neighbors who like flavor spice.
13. Instant Read Meat Thermometer
The key to a perfectly grilled piece of meat is making sure you take it off the grill at the right temperature. With this meat thermometer, your neighbor can ensure that their steaks and sausages are at the ideal temperature for serving both from a health perspective and a flavor one. And because it reads the temperature in three to five seconds, the risk of your neighbor overcooking their meat is low with this tool.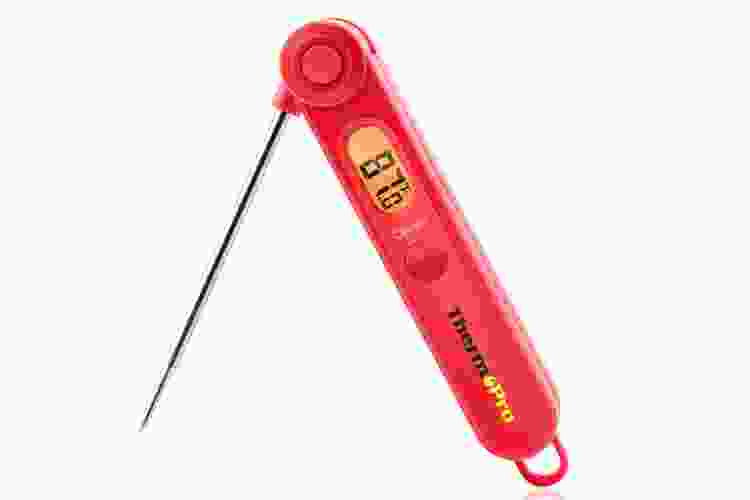 14. Pizza Stone for Grills
Meat and kebabs aren't the only things you can cook on a grill. Open your neighbor's mind to the world of grilled pizza with this flame top pizza stone. All they need to do is prepare and top their pizza base on the stone, then place it right on the grill. This gift for neighbors is suitable for gas, charcoal and natural wood grills alike, meaning your neighbor can enjoy delicious grilled pizza no matter what sort of setup they have.
Christmas Gift Ideas for Neighbors Who Love Cheese
Does your neighbor have a thing for aged dairy? Are they always talking about the latest feta they picked up from the farmers' market or the best brie they ever ate in France? Then they are likely to love one of these gifts for neighbors. Each one of these gifts for neighbors is sure to delight anyone who considers themselves a cheese-fiend.
Gift Cookware Loved by Chefs
Shop gourmet gifts for your favorite foodie. Chef-beloved brands. Easy returns. Price matching guaranteed.
15. Cheese Making Kit
If you're looking for gifts for neighbors who love cheese, stop your search. Surprise them with a cheese making kit so they can create their own fresh mozzarella, ricotta, chèvre and cream cheese at home! These kits come with instructions, liquid vegetarian rennet, calcium chloride, cheese salt, citric acid and accessories.
16. Charcuterie Serving Board
Charcuterie serving boards are the ultimate gifts for neighbors — particularly one as nice as this. This board is made with beautiful bamboo that's both easy to clean and sustainable. It's also reversible for use as both a cutting board and a serving board, making it one of the most ideal gifts for neighbors who enjoy a good cheese, fruit and cracker platter.
17. Cheese of the Month Club
What better gift for neighbors than a gourmet selection of cheeses delivered straight to their door? With this cheese of the month club, you can do exactly that. Your neighbor will get to try a selection of traditional farmhouse cheeses such as cheddar, Gouda and blue sourced from all around the world. It's the best way for them to sample different types of new cheeses before committing to buying a whole block.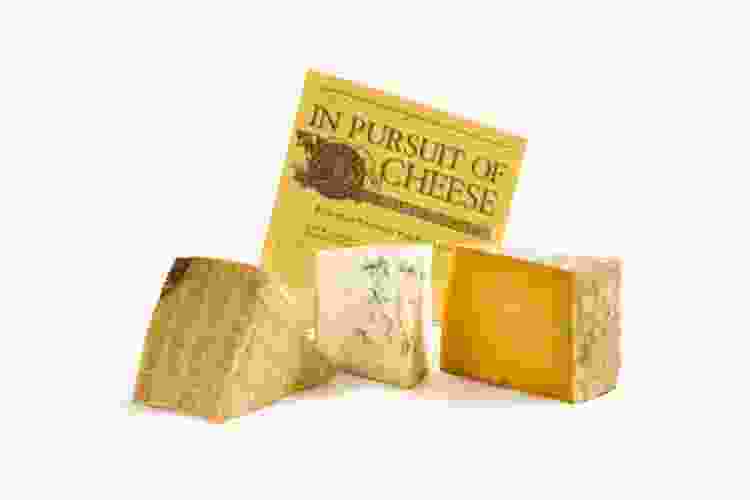 18. The Oxford Companion to Cheese
If your neighbor is a bit of a cheese nerd, they are sure to enjoy this book covering all things milky and cultured. From cheese history to varieties to production and culture, The Oxford Companion to Cheese covers it all — and includes an array of complementary pictures for those who learn visually. It's one of the best gifts for neighbors who enjoy dairy.
19. Meat and Cheese Gift Box
Gifting a block of cheese is nice, but gifting a curated selection of cheeses, meats, spreads and crackers is much nicer. In this meat and cheese gift box, your neighbor will receive an assortment of cheeses, sausages, mustard and water crackers — the perfect makings of a savory and hearty cheese board. It's one of the greatest Christmas gifts for neighbors on its own and would pair even better with a bottle of wine.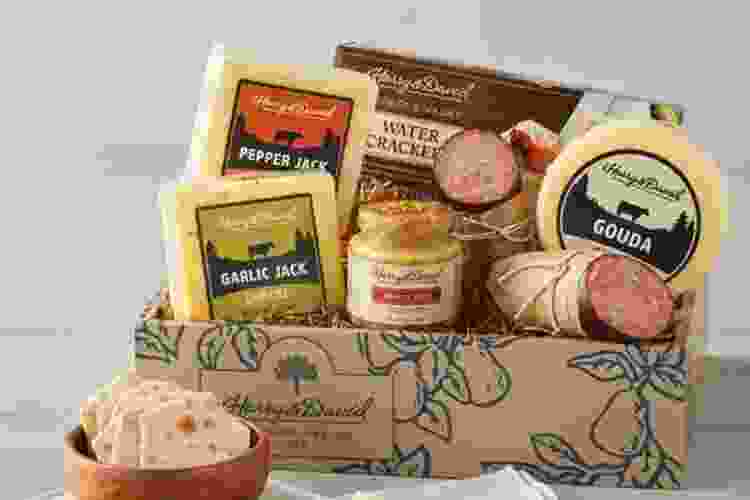 20. Cheese Knife Set
The gorgeous Zwilling 3-Pc Cheese Knife Set is a perfect gift for neighbors who already have a cheese board but could use some new utensils that are both functional and aesthetically pleasing. This stainless steel set includes a fork-tipped knife that makes easy work of cheddars and Emmental, a broad-blade knife for slicing through soft cheeses and a pointed-tip knife to pierce hard cheeses.
Gift an Online Mixology Experience
Raise a toast to the perfect gift. Enjoy craft cocktails, bartending basics and more taught by five-star mixologists.
Christmas Gift Ideas for Neighbors Who Are Wine Snobs
Wine is a commonly loved drink and one of the most popular gifts for neighbors. But if you'd prefer to give something a bit more unique to the wine-loving neighbor in your life, one of these interesting and affordable wine gifts for neighbors is sure to satisfy. Ranging from $27 to $50, they cost about the same as a nice bottle but will likely last much, much longer.
21. Virtual Wine Tasting
Drinking wine can be a truly gourmet experience with virtual wine tastings led by talented sommeliers and chefs. Not only will this gift for neighbors let them sample and sip wines from all across the world, but they'll also get to learn about the finer points of flavor profiles and food pairings from the best in the industry.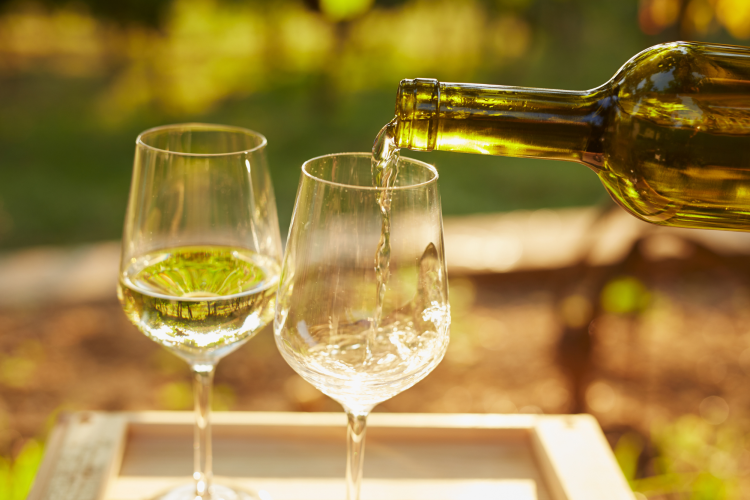 22. Tipsy Tree Advent Calendar
This adorable handmade wine advent calendar holds 25 mini plastic wine bottles for a festive gift for neighbors. Featuring a distinguished distressed finish and shaped like a Christmas tree, each piece is unique and makes for a fun statement piece they can reuse year after year.
23. Wine Rack
Is your neighbor running out of room to keep all their wine bottles? This beautiful wine rack is the perfect gift for neighbors who are amateur wine collectors and also doubles as a beautiful piece of home décor. Featuring a high-quality geometric design, this iron rack comes in black, gold and rose gold finishes.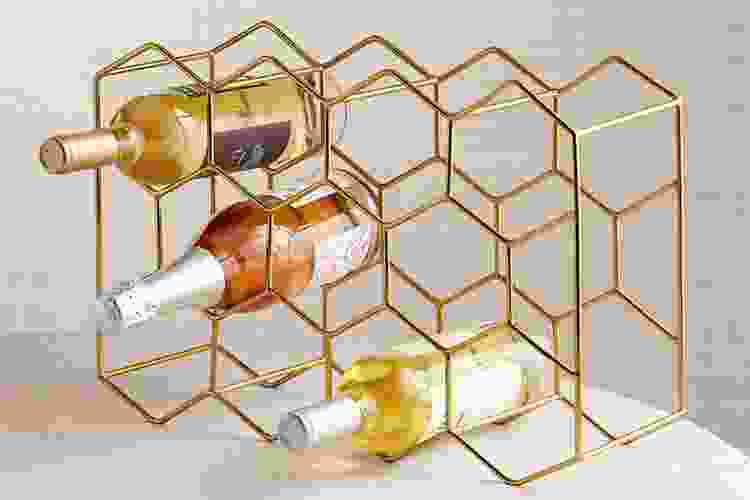 24. Wine of the Month Club
Going to the store to pick out your own wine is fun, but receiving a box of wine specially selected for you is much more exciting. Give your wine-loving neighbors a few new wines to try with this rotating wine of the month subscription box. This gift for neighbors includes a range of wine from small producers and is a fun way to expand your wine repertoire.
25. Crystal Wine Decanter
Wine decanters expose wines to oxygen, giving them a softer, smoother taste. If your neighbor drinks a lot of red wine (which is the most essential wine style to decant), then some stylish and functional crystal wine decanters would make great gifts for neighbors. This decanter will both look great on your neighbor's dining table and also prove to be highly functional, as it can hold one full bottle of wine.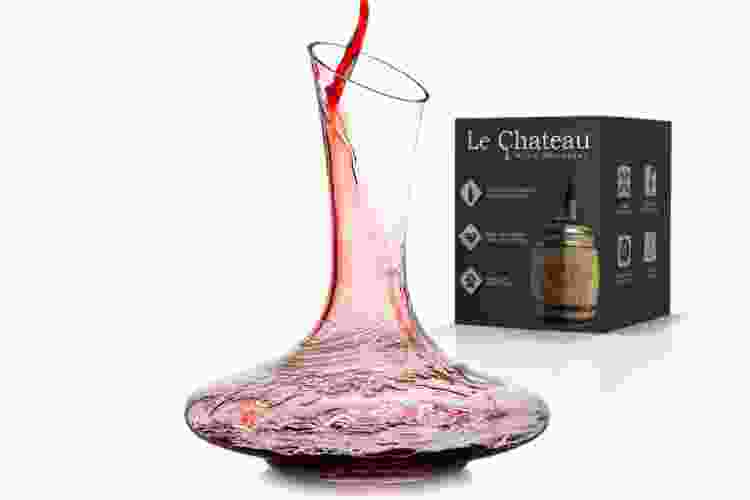 26. Wine Tumblers for Two
These stainless steel tumblers keep your wine cold while the lid provides a vacuum seal when closed. They look nice and are very practical to take along on a picnic, BBQ or to a tailgate.
Gift a Virtual Wine Tasting Now
The ultimate gourmet gift for any wine lover on your list. Virtual wine tastings bring a virtual vineyard experience right to you.
27. Wine Barrel Aged Coffee
A bag of this wine barrel aged coffee makes a great gift for neighbors who love their morning brew just as much as a happy hour (or typically end their meal with both a nightcap and an espresso). This coffee melds the wonderful flavors and aromas of wine with Grade 1 coffee beans. The end result is a fruity, medium-roast coffee blend that's great after a delicious and decadent holiday meal.
28. Wine Stain Remover
Any wine drinker is destined to spill a glass or two a few times in their life. When an accident happens, red wine stain remover is the best way to handle it. From fresh wine stains to ones that have had time to set, stain remover will tackle them all. That's why it's one of the essential gifts for neighbors who drink wine.
Gift Ideas for Neighbors Who Love Happy Hour
If it's always happy hour at your neighbor's house, they are sure to enjoy an online mixology class, DIY gin kit or one of these other great gifts for neighbors who are cocktail enthusiasts. With these tools, your neighbor will be bartending like a professional in no time.
29. Online Mixology Class
If your neighbor is a mixed drink enthusiast, they will love the chance to learn the ins and outs of their favorite classic cocktails. These live, interactive online mixology classes will teach them how to create homemade negronis, martinis, spritzes and more using traditional spirits, liqueurs and mixers. Once they have learned the ropes from talented mixologists, they will want to make these drinks time and time again.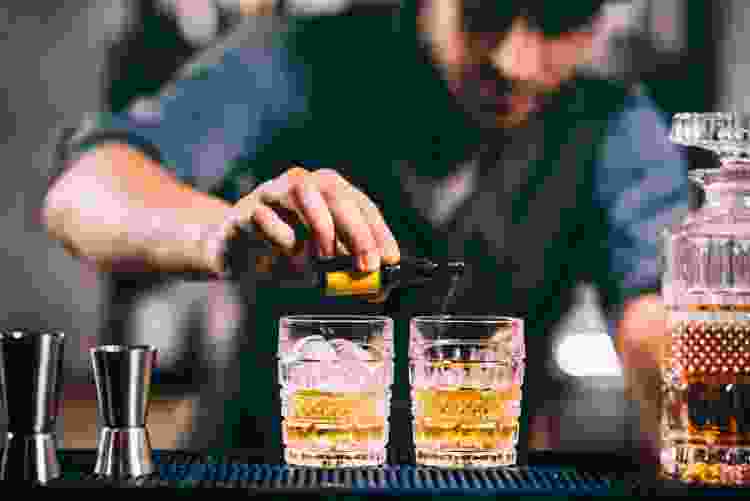 30. A Field Guide to Whiskey
For the whiskey aficionados on your list, treat your neighbor to a fantastic resource they'll reach for again and again. Hans Offringa's A Field Guide to Whiskey teach everything there is to know about the history, process and flavors of this internationally loved spirit.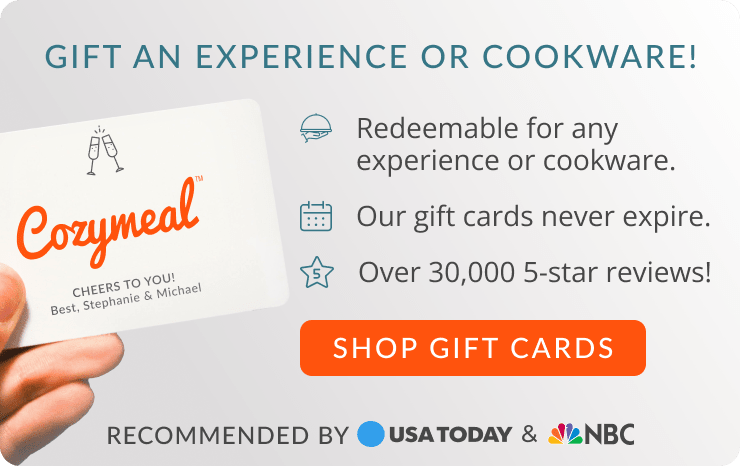 31. Beer Making Kit
For the beer aficionado in your neighborhood, a homemade beer making kit is a fun and unique gift sure to be a hit. The kits from Brooklyn Brew Shop offer options to brew your very own New England IPA, Everyday IPA or Grapefruit Honey Ale. Each kit comes with everything you need to get started, including hops, brewer's yeast, glass fermentaion jug, airlock and sanitizer. For another fun twist, there's also a Hard Cider Kit.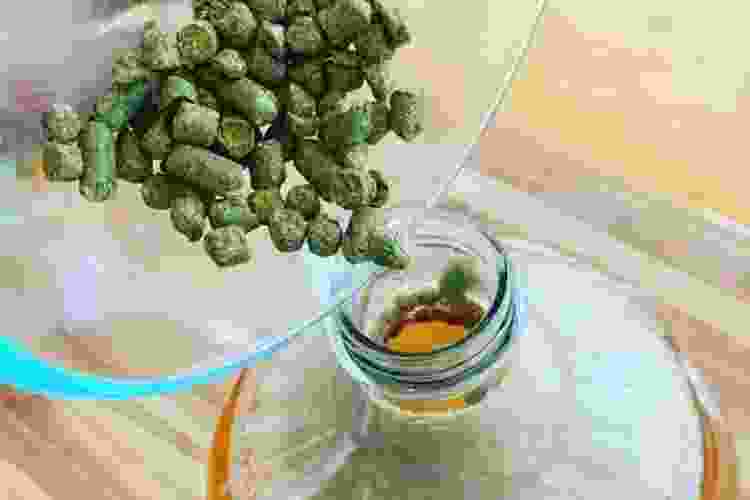 32. Margarita Cocktail Kit
Treat your neighbor to a tropical getaway in their own home with this margarita cocktail kit. From syrup to salt to bar tools, it includes almost everything they need to create cocktails just as good as they'd get on vacation (if not better!). All they need to do is provide the liquor to be well on their way to bar-quality margaritas made from scratch.
33. Homemade Gin Kit
This homemade gin kit is one of the most perfect gifts for neighbors who like gin. It will allow your neighbor to turn any vodka of their choice into a botanical-infused gin that they can use for their favorite mixed drinks. Gin kits make ideal gifts for neighbors who are a little crafty or enjoy hands-on activities.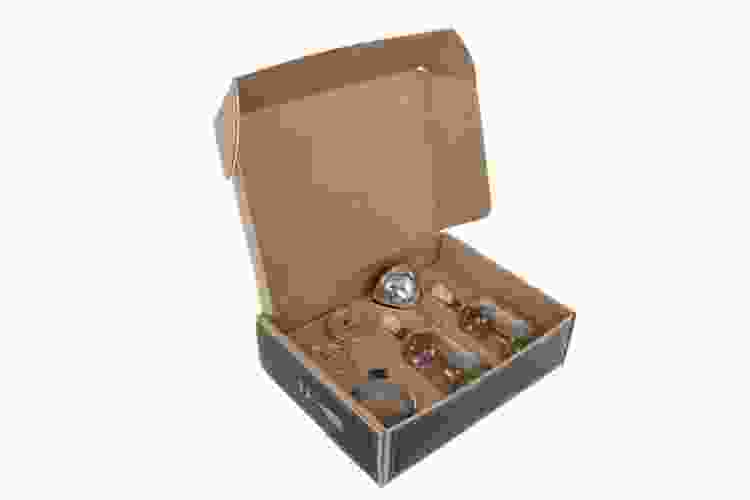 34. Cocktail Shaker Set
No home bar is complete without a few necessities. For an elegant gift for neighbors who enjoy cocktail hour, a complete set, such as the True Fortify Stainless Steel Barware Set, gives them everything they need to host happy hour at home. This cocktail shaker set comes with a cobbler-style shaker, Hawthorn strainer, jigger and bar spoon that doubles as a muddler.
Neighbor Christmas Gifts for People With Kids
Are you looking for gifts for neighbors with children? From kid and adult cooking classes to a cute storage unit for your little neighbors' lunches, there are plenty of family-friendly gifts for neighbors that are sure to be a hit.
35. Online Cooking Classes for Kids
Online cooking classes for kids are the perfect foodie gifts for neighbors with children. These live and engaging child-friendly classes offer simple recipes and foodie activities for budding young chefs just getting their bearings in the kitchen. They are also customizable to suit picky eaters, with a variety of menu options for those with simple palates.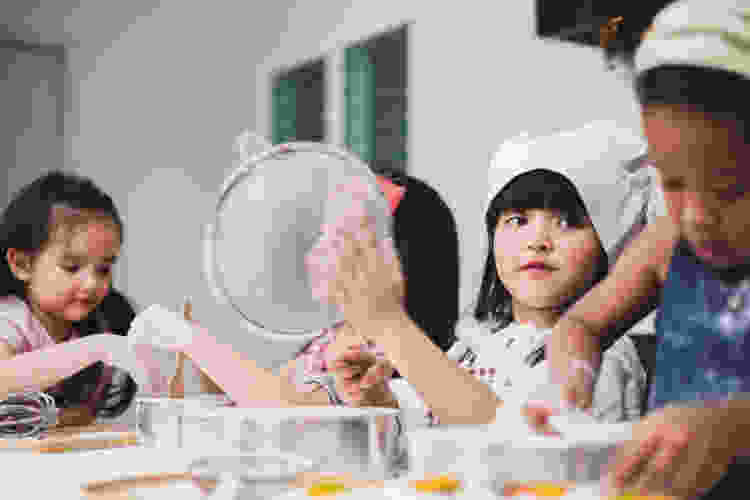 Book a San Diego Food Tour
See San Diego's famous food scene in a whole new light. Explore the best restaurants, hotspots and more with top local guides.
36. Cookie Baking Kit
Baking with kids is a great way to bond and to get them comfortable in the kitchen. Plus, what kid doesn't love fresh-baked cookies? With this cookie dough cooking baking kit, your neighbors and their kids will learn how to make chewy cookies from scratch. It comes with all of the ingredients you need to get started — you'll just need to provide the butter and an egg.
37. A Taste of the World
Is your neighbor the kind of person who likes exposing their children to different cultures and ideas? If so, this A Taste of the World is one of the best gifts for neighbors. It includes child-friendly introductions to dishes found around the world, from Egypt to Germany and beyond. It's a fun and informative gift for any neighbor with kids.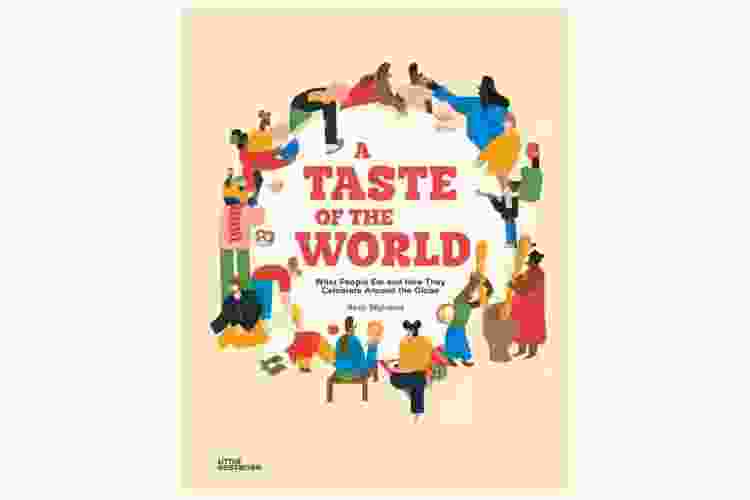 38. Candy Tackle Box
Candy is one of the sweetest Christmas gifts for neighbors with kids (so long as their kids don't devour the whole box all at once). Their little ones are sure to love this personalized candy tackle box filled with a colorful array of different candies.
39. Expanded Bento Box
If your neighbors are health-conscious, you may want to ditch the candy idea and give them one of these bento boxes instead. With their removable compartments, they are the perfect gifts for neighbors with kids. They're useful for packed lunches and after-school snacks and they are much more environmentally friendly than brown paper lunch sacks or plastic baggies.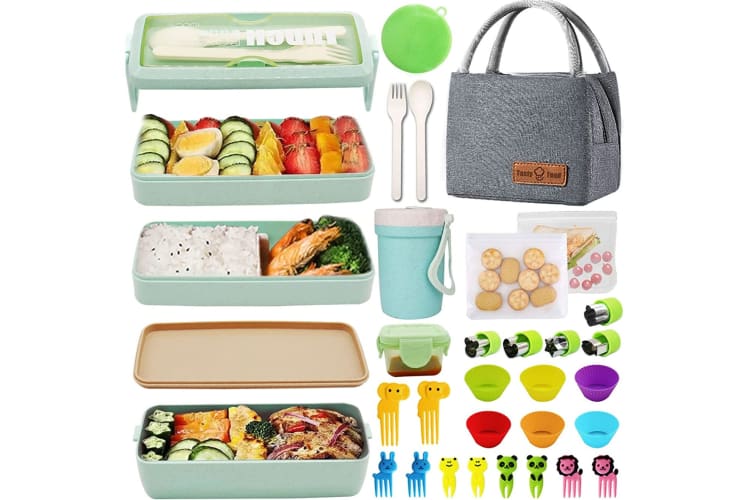 40. Beeswax Food Wrap
Kids and adults alike will enjoy these all-natural beeswax food wraps. From school lunches to unfinished wheels of cheese, they can keep any food items safe, clean and secure. They make eco-friendly gifts for neighbors, made from organic cotton and sustainably harvested beeswax. They can be used time and time again and come in fun prints kids are sure to enjoy.
Gifts Idea for Neighbors Who Love Chocolate
Who can say no to a sweet treat? Most people can't, which is why chocolate makes such a wonderful gift for neighbors. If you're unsure of your neighbor's taste, brownies, candies or any other chocolatey desserts are sure to be embraced with open arms and an open mouth.
Gift an Online Cooking Class Now
Give your favorite gourmand the gift of world-class cooking lessons right from the comfort of their own kitchen.
41. "Hot Chocolate" Tea
Treat your neighbor to a rich cup of hazelnut chocolate tea, which combines pu'erh tea with chocolate and hazelnut for a decadent, creamy cup. This chocolatey blend can be sipped plain or topped with marshmallows for the ultimate indulgence.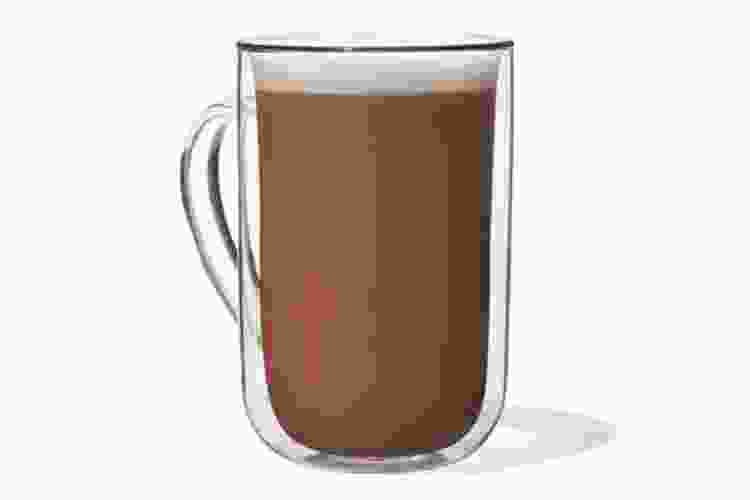 42. Molten Lava Cake Kit
A great budget-friendly gift for neighbors, this molten lava cake kit is sure to satisfy a sweet tooth. It makes one heavenly Godiva lava cake to satisfy the chocolate craving whenever it strikes.
43. Personal Fondue Mugs
These adorable personal fondue mugs come with slots for a tea light to heat up a personal serving of dipping chocolate (or even cheese!). The set comes with two mugs, eight tea lights and four fondue forks for dipping fruit, marshmallows, cookies and more. This sweet gift for neighbors is sure to be a hit.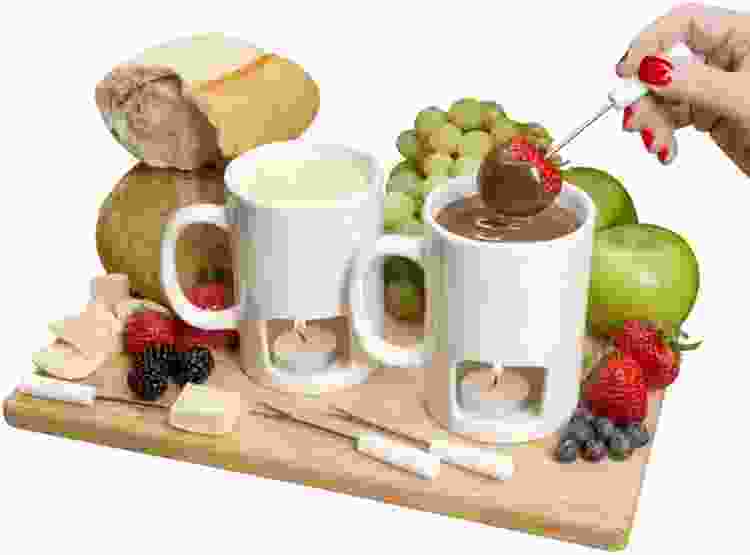 44. Make Your Own Chocolate Truffles Kit
Does your neighbor always have a box of truffles lying around? Then a DIY chocolate truffle kit is one of the greatest gifts for neighbors you can find. With the kit, they will have enough cocoa and sugar to make 18 truffles — you'll just need to provide the heavy cream.
45. Chocolate Pairings Gift Box
The only thing better than chocolate is chocolate with delightful pairings included. This pairings gift box includes six chocolate bars, two bars each of Toffee Time oat milk chocolate, Choco Latté truffle filled oat milk chocolate and Aww Nuts! truffle filled dark chocolate. It's the perfect gift for neighbors who like sweets.
46. Christmas Sprite Dozen Assorted Chocolates
These aren't your ordinary brownies. They are innovative and delicious holiday-themed brownies perfect for your sweet-loving neighbor. If you are after gifts for neighbors who love baked goods, this assortment of mini brownies is the ideal present.
Gift Ideas for Neighbors Who Love to Bake
Does your neighbor wish they were a contestant on The Great British Bake Off? Give them the chance to hone their baking skills at home with one of these great gifts for bakers. Each of these gifts for neighbors will help them become a better baker and gain inspiration in the kitchen.
Shop Like a Chef in the Cozymeal Shop
Update your kitchen with top-rated cookware. Beloved brands, easy returns and guaranteed price-matching.
47. Kitchen Scale
If your neighbor is always whipping up sweet treats, gift them with something to take their baking to a new level. A Zwilling Kitchen Scale is a useful gift for neighbors and a must for any baker who values precision in measuring out ingredients. This digital scale has a maximum capacity of 22 pounds, making it a handy multi-tasking tool for any home cook and one of the best kitchen scales on the market.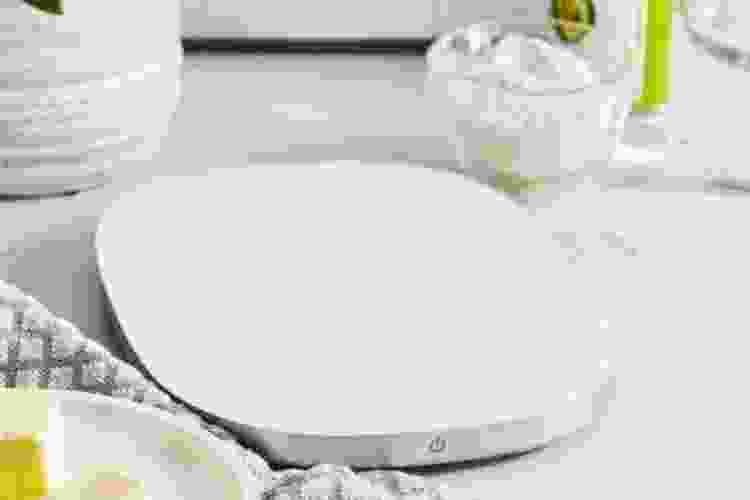 48. Homemade Gingerbread House Baking Set
If you have a neighbor who is constantly renovating their home, give them a chance to do so on a smaller scale with this DIY gingerbread house baking set. They will be able to make and decorate a structurally sound buttercream and gingerbread house from scratch that tastes just as good as it looks. Gingerbread houses are not just festive gifts for neighbors but also thoughtful ones.
49. Parisian Macarons Cookbook
This professional-level macaron cookbook is one of the top gifts for neighbors who love French pastry but are too intimidated to attempt it on their own. With this detailed and informative recipe book, they will learn how to make traditional macarons in a range of traditional and innovative flavors with the guidance of a world-class pâtissier.
50. Cake Decorating Kit
Is your neighbor always baking something sweet? Do they dream of one day owning a pastry shop or appearing on a competitive cake-baking show? Then this is one of the ultimate Christmas gifts for neighbors. This 174-piece cake decorating kit contains all they need to frost and decorate their homemade cakes, cookies, muffins or other baked goods. Despite all it contains, it's under $50 making it a budget-friendly gift for your baker neighbor.
51. Measuring Cups
Measuring cups are one of a baker's most essential tools, making them thoughtful gifts for neighbors who like to bake. If you think your neighbor could use some new ones, the Mrs. Anderson's Measuring Cups - Set of 4 fits the bill. They're nestable, durable and oven-top safe.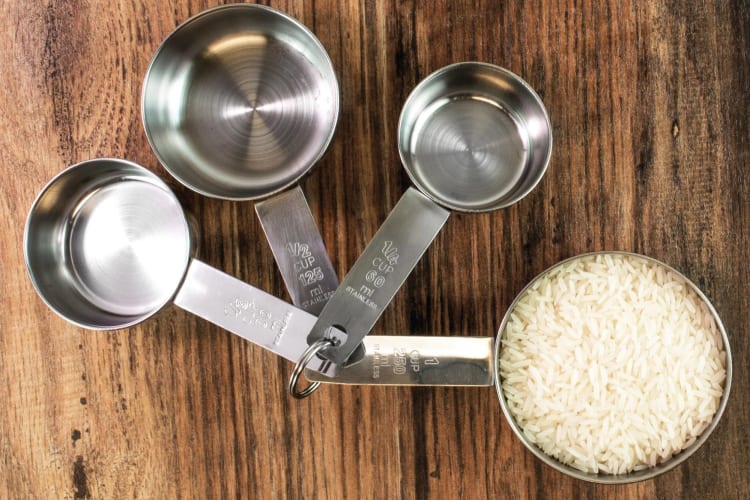 52. Pure Vanilla Extract
Vanilla extract is another baking essential nearly as important as measuring cups. This is not the cheapest vanilla extract out there but unlike many less expensive varieties, it's made from pure vanilla rather than artificial vanilla flavoring. Vanilla is one of the top gifts for neighbors who like to bake. It's sure to take their sweets to the next level.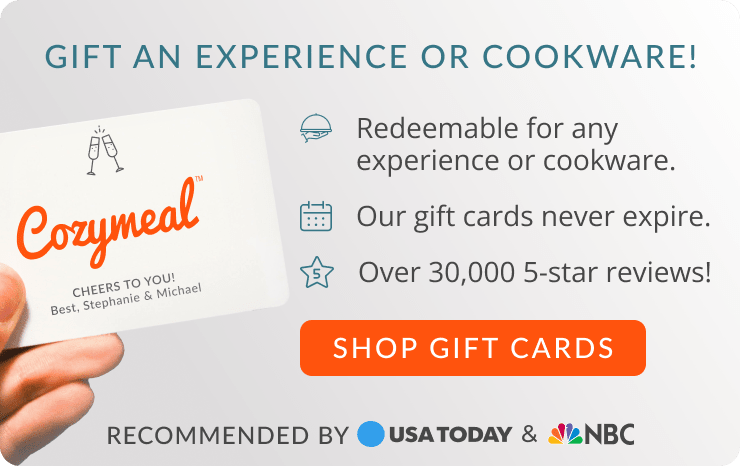 53. Stainless Steel Cookie Press
This stainless steel cookie press is a life-saver for anyone who bakes a lot of cookies. It'll save your neighbor from having to roll or cook every single cookie by hand, letting them pump out more snickerdoodles in less time. If you're looking for something to give the person who frequents bake sales and birthday parties, this handy cookie tool is one of the top gifts for neighbors.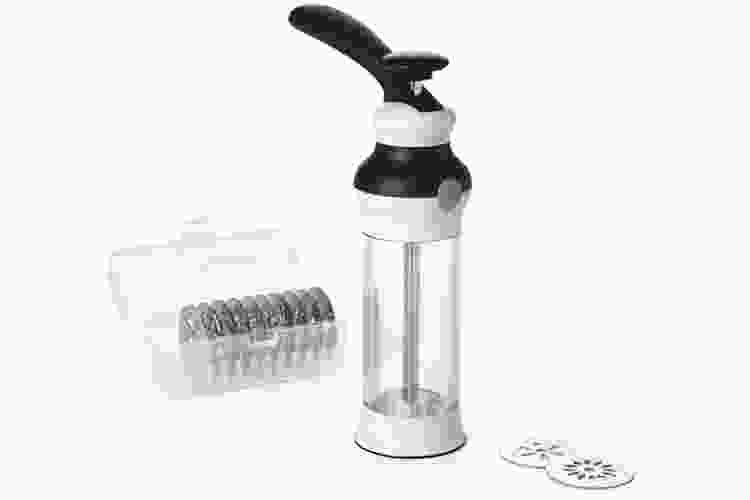 54. Cookies in a Jar
If you're shopping for a bit of a lazy baker, these dump-and-go cookie mix jars will be the perfect gift for neighbors. It provides almost all they need to make triple chocolate cookies from scratch — no measuring required. All they need to do is add eggs, vanilla and butter.
Christmas Gifts for Neighbors Too Busy to Cook
We all have that neighbor who is constantly shuffling their kids from activity to activity, working late nights or generally short on time to pause and cook a homemade meal. When that's the case, there's nothing more satisfying than having someone do the heavy lifting for you. With these gifts for neighbors, that dream can become your neighbor's reality.
55. Private Chef Experience
Private chef experiences make fantastic gifts for neighbors who rarely have time to relax and enjoy a homemade meal. In their private chef-led dinner, they will get to enjoy a multi-course selection of gourmet, restaurant-quality dishes prepared right in their home by a professional. Without having to worry about the shopping, cooking or cleanup, your neighbor will get to focus on relaxing and enjoying the experience. You'll find private chefs in Chicago, private chefs in San Francisco, private chefs in Ottawa and beyond.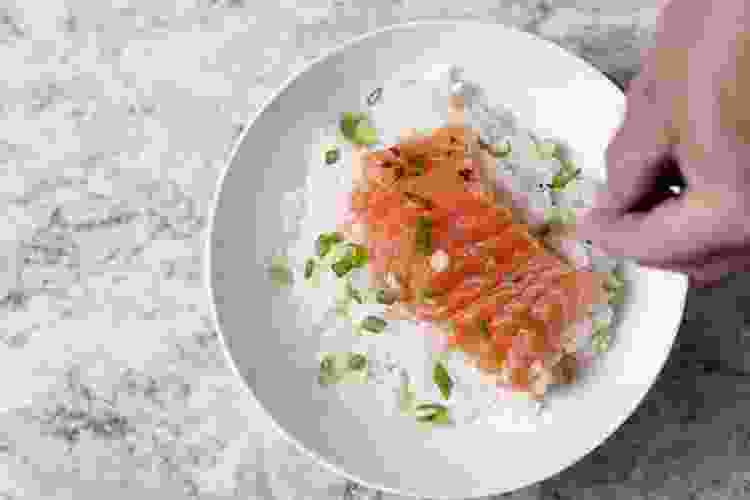 56. Pressure Cooker
Pressure cookers are all the rage for a reason: They are a multi-tasking workhorse in the kitchen. The Cuisinart 6-Quart Electric Pressure Cooker handles pressure cooking, browning, simmering and sautéeing all in one. Because these devices can be automated so easily, they're the perfect gifts for neighbors who are always on-the-go and prefer low-maintenance meals.
Gift a Local Food Tour Now
The perfect gift for every gastronomist. Discover an abundance of culture and culinary delights with a five-star local guide.
57. Instant Egg Cooker
The Cuisinart 10 Egg Cooker is an ideal gift for neighbors who always skip breakfast because they don't have time. This machine can cook up to 10 eggs at once and prepares them in just minutes. Not only does it prepare soft and hard-boiled eggs, but also comes with a tray for poached eggs and omelettes.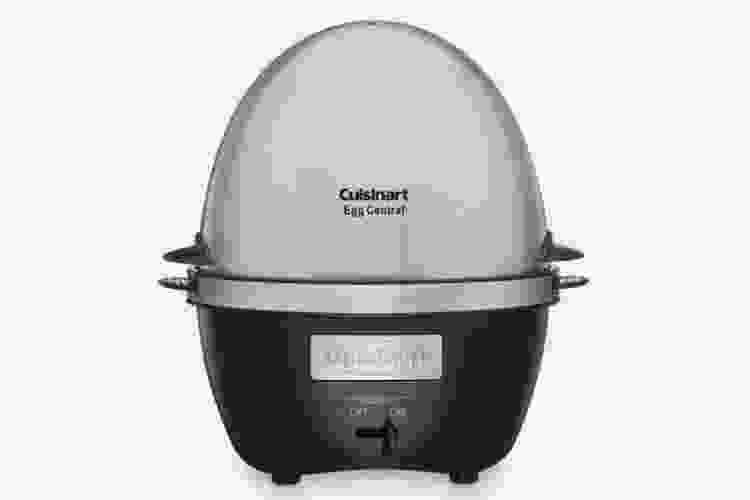 58. Microwave Pasta Cooker
Who has time to sit and wait for pasta water to boil? Your busy neighbor sure doesn't. That's why this microwave pasta cooker is one of the best gifts for neighbors who are short on time. It takes less than 15 minutes to prepare most types of pasta and it requires less water and energy than using a pot. The cooker also includes a pasta measuring tool so that your neighbor cooks the perfect amount of pasta every time.
59. Personal Blender
Soups and smoothies are an easy, healthy source of nutrition for people always on the go. That's why a compact blender, like the Zwilling Enfinigy Personal Blender, is an ideal Christmas gift for neighbors who are too busy to cook. It can whip up protein shakes, soups or sauces in the blink of an eye, and it's one of the best blenders for smoothies. It's also easy to clean and small enough that it won't take up much kitchen space.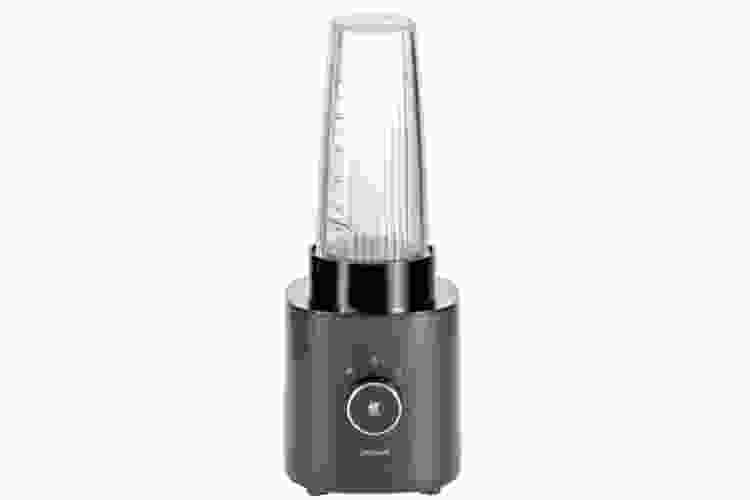 60. Instant Pot Cookbook
If your neighbor already has an Instant Pot (or you want to get them something to go with it), you can't pass up this Instant Pot cookbook. From honey-glazed chicken to caramelized banana pudding, it features over 100 Instant Pot recipes for all meals and occasions. This gift for neighbors is the perfect accompaniment to their most convenient kitchen appliance.
Christmas Gift for Neighbors Who Love to Travel
For the worldly neighbor who is always traveling, the next-best gift after a paid vacation is one of these travel-inspired gifts. Each one of these gifts for neighbors will either help them get to their destination in comfort, or give them a deeper understanding of other locales by way of their unique cuisines.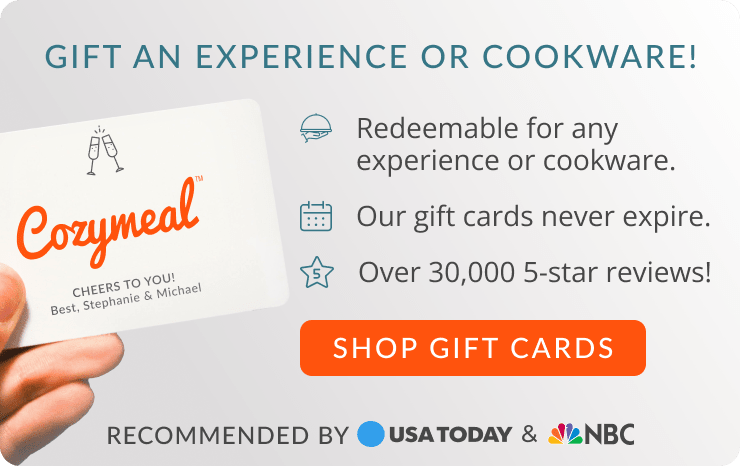 61. Guided Local Food Tour
Whether your neighbor knows it or not, every town and city has something to offer food and wine lovers. Food tours help your neighbor explore a new city — or even their own — with help from an expert guide. They'll get to sample regional bites and delicacies while learning all about the local food scene, culture and history. There are food tours in NYC, food tours in Seattle and beyond. Browse all food tours near you today.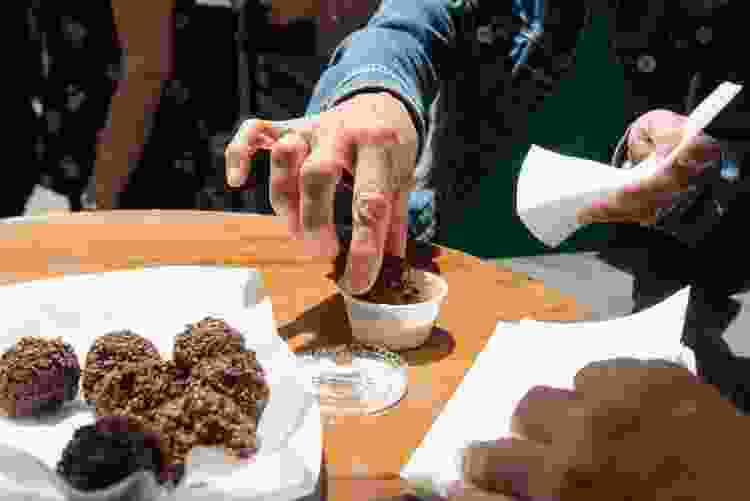 62. Ultimate Travel Pillow
For the neighbor who loves to catch a few Zs on a long plane or car ride, the inflatable ultimate travel pillow will help them get to their destination in comfort. The cross-body design features full lateral support that promotes proper head and neck alignment. And, it deflates and rolls into a small pack when not in use.
63. Packing Cubes
This set of five packing cubes helps the frequent jetsetter organize their suitcase into neatly-packed sections. Made of tear- and water-resistant fabric, these cubes range in size from small to large to fit clothes, accessories, toiletries and more. For those who always over-pack, this gift for neighbors is a great way to save space in a bag.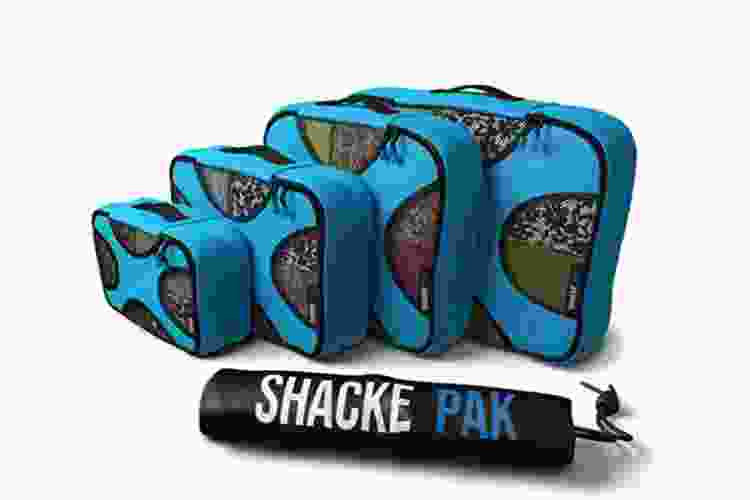 64. Travel Door Alarm
This travel door alarm adds an extra safety measure by securing a hotel room door. If tampered with, the alarm sounds a 90-decibel alarm. This gift for neighbors is perfect for solo travelers or those simply looking to feel a little safer while away from home.
65. International Snack Subscription Box
When exploring global cuisines, it's important to try not just their meals but their snacks, because there's no greater treat than Japanese cookies, Indian crackers or Mexican candies. International snack subscription boxes like this one are great gifts for neighbors who love to learn about a new place by understanding the region's eating habits and favorite munchies.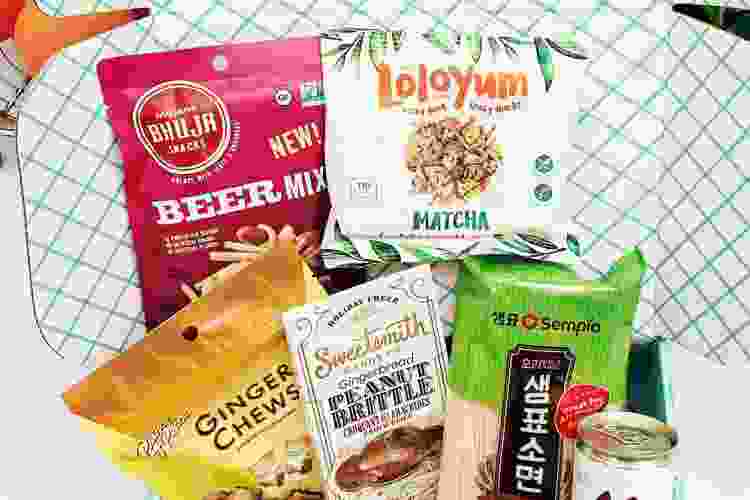 66. A Do-It-Yourself Restaurant Guide
If your neighbor is quite literally always taking a holiday, they will thoroughly enjoy this restaurant travel journal. The spiral-bound book is the best way for your neighbor to keep track of their favorite restaurants and dishes from their journeys. It includes plenty of room for notes and reviews.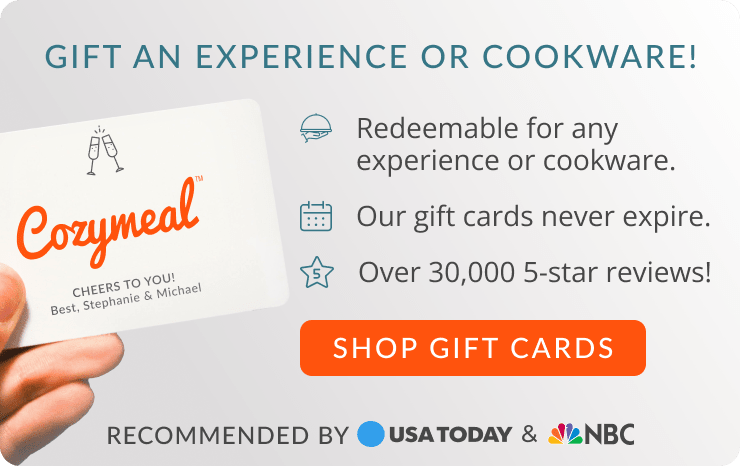 67. Spice Variety Pack
The best way to get to know a country's cuisine is through their spices. With this aromatic New Belgium Brewery 4-Pack Global Flavors Flight, your neighbor will get to cook their way through four innovative beer-infused rubs and blends, including Hot Honey, Moroccan Tagine, Summer BBQ and Sweet and Sour.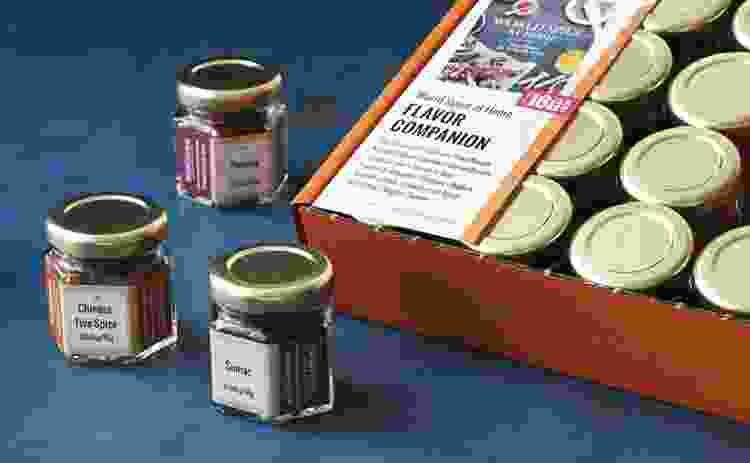 Whatever the occasion, picking out gifts for neighbors is a thoughtful gesture to the people with whom you share a community. Whether the gift is big or small, your neighbor is sure to appreciate you going out of your way to think of them and make sure they know you care.
From the young family who just moved into the neighborhood to the older couple who loves having you over for drinks, there are Christmas gifts for neighbors on this list to suit every sort of household — and every budget for you.
For even more inspiration for gifts for neighbors or anyone else on your list, check out other experiences happening on Cozymeal.