43 Useful Gifts for Someone Who Has Everything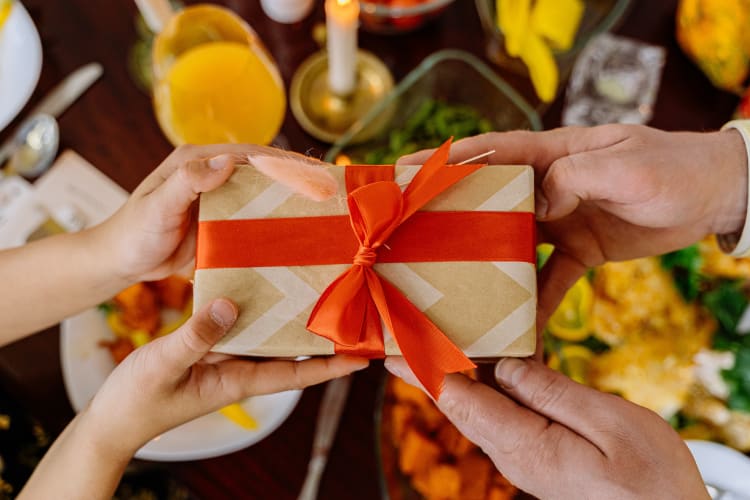 Our editorial team recommends the best products through independent research, selection and careful review. If you make a purchase through one of our affiliate links, we may earn a commission. Prices are subject to change.
Are you struggling with the impossible task of finding a gift for someone who has everything? They say they "want nothing", but of course you still want to give them something special for the occasion, which leaves you working extra hard to think of a gift they'll actually use and love. So what are some unique gift ideas for someone who has everything?
Whether you need a gift idea for a birthday, holiday, or other special occasion, our guide has 43 useful gifts for someone who has everything. From unique experiences to interesting products, there's something on this list for everyone. Impress the special someone in your life with these great gifts for people who have everything!
Jump to Section
Gifts for Foodies Who Have Everything
1. Professional Chef-Led Cooking Classes
Even if someone has every kitchen gadget in the world, you can give the gift of a culinary experience with all sorts of cooking classes near you. From cooking classes in Chicago to cooking classes in Philadelphia to cooking classes in London and beyond, these hands-on classes are led by professional chefs and are available all over the country, including online cooking classes.
Price: $65+, $29+ for online classes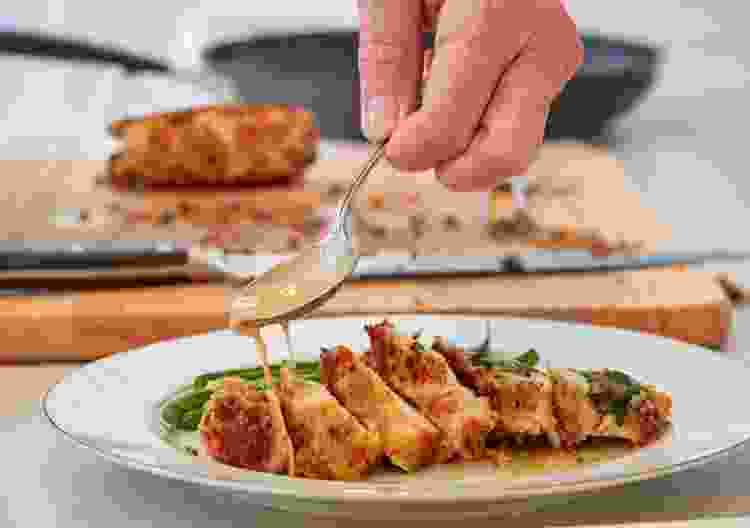 2. Private Chef Experiences
One of the most impressive gifts for someone who has everything is to hire a private chef near you to plan, prepare, and serve them a gourmet meal. It's even more intimate and personalized than a fancy dinner at a restaurant. Skip the crowds of the city and instead book a private chef in NYC or a private chef in San Francisco. You could even explore international markets, such as private chefs in Liverpool. These top-rated, professional chefs won't disappoint!
3. Food Tours
A food tour is an excellent gift for someone who has everything, as it gives them the chance to explore the local food scene in their neighborhood or somewhere new! Cheese lovers might want to check out food tours in Milwaukee, while fans of Italian food will love food tours in Boston. International foodies might love a food tour in Paris or a food tour in Hanoi. Check out all the food tours near you to find the perfect fit for your gift recipient!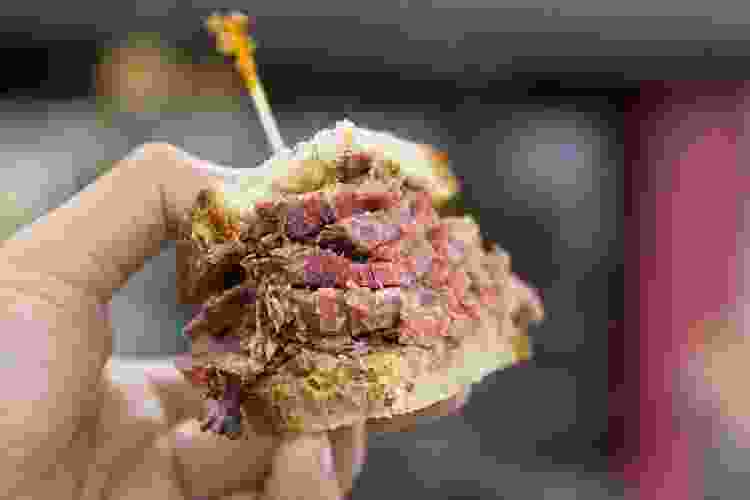 4. Virtual Wine Tastings
Treat the wine lovers in your life to some mighty fine sipping with a virtual wine tasting. These live tastings are hosted by industry-leading sommeliers and chefs with years of experience in the field. Either way, they're great experience gifts for someone who has everything.
5. Online Mixology Classes
When you gift an online mixology class, your recipient won't even have to leave their house to learn the art of craft cocktail mixing. If you're lucky, they might even make you a fancy drink at your next celebratory event together! It's a simple, yet sophisticated gift for someone who has everything.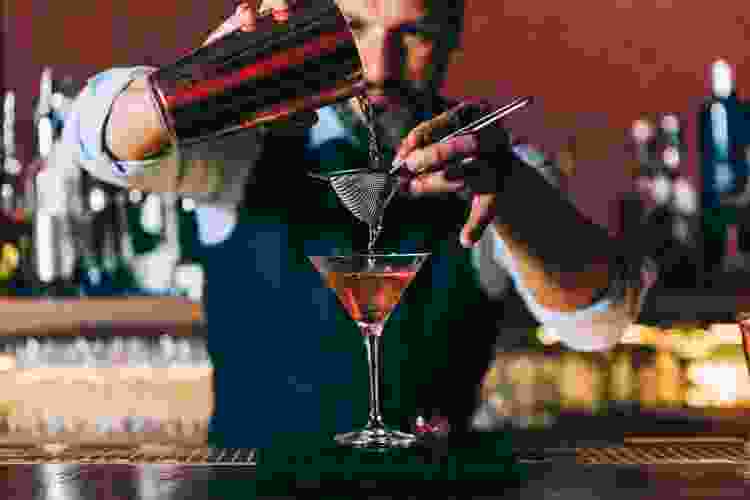 6. Foodie Gift Card
If you can't decide what type of culinary experience you want to give, opt for a foodie gift card, which can be used for cooking classes, tours, tastings and more, plus chef-recommended cookware in the Cozymeal Shop. Gift cards are available in any amount over $10 and never expire, meaning it's a lasting gift for someone who has everything.
Gift Cookware Loved by Chefs
Shop gourmet gifts for your favorite foodie. Chef-beloved brands. Easy returns. Price matching guaranteed.
7. Cuisinart 13-Pc Fondue Set
There's plenty of fun to be had with the Cuisinart 13-Pc Fondue Set. A fun kitchen gift for any foodie on your list, this enameled cast iron set comes with a stand, splatter guard, liquid fuel dish, snuffer and six forks to share delightful dips in everything from cheese to chocolate.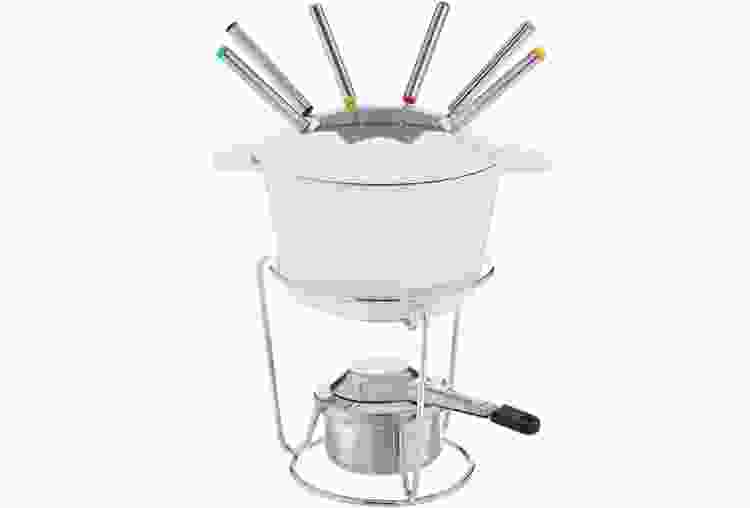 8. Global Grub DIY Sushi Kit
With the Global Grub DIY Sushi Kit, your gift recipient won't just get to enjoy some delicious sushi, they'll also get to enjoy the experience of rolling it themselves. This best sushi making kit is one of the more fun and tasty gifts for someone who has everything.
9. Zwilling Kitchen Scale
Bring their baking and cooking to the next level with the super-precise Zwilling Kitchen Scale, which measures accurately up to 0.1oz./1g. With an easy USB charge port and LCD digital display, this great gift for bakers will quickly become a favorite essential in their kitchen. It's the kitchen product they didn't know they needed, which makes it one of the best gifts for someone who has everything.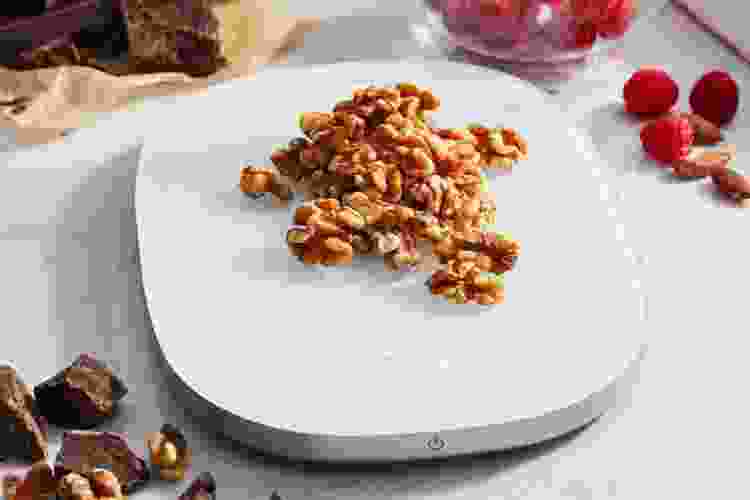 10. Ember Temperature Control Mug
Every coffee and tea drinker will absolutely adore the Ember temperature control mug, which lets you set an exact temperature for your beverage. Make every sip perfect with this unique gift for someone who has everything.
11. Brooklyn BrewShop New England IPA Beer Making Kit
What could be more fun than brewing your own beer? The Brooklyn BrewShop New England IPA Beer Making Kit is an especially awesome gift for beer connoisseurs who also enjoy hands-on learning experiences. The beer is guaranteed to taste better after all that hard work, too!
12. Ballarini Crêpe Pan Set
Are you looking for a kitchen appliance gift for someone who has everything? Well, with a Ballarini Crêpe Pan Set, your gift recipient will have all the necessary tools to whip up some fluffy French crepes. It's all the fun with none of the frustration!
Gifts for Outdoorsy People Who Have Everything
13. National Parks Annual Pass
If you want a seriously useful gift for a nature lover, buy them a National Parks annual pass. This gift will give them an entire year of outdoor adventures and travel, as they can visit any of the country's National Parks and federal recreation lands. It's an awesome gift for someone who has everything.
Price: $80 ($20 for seniors)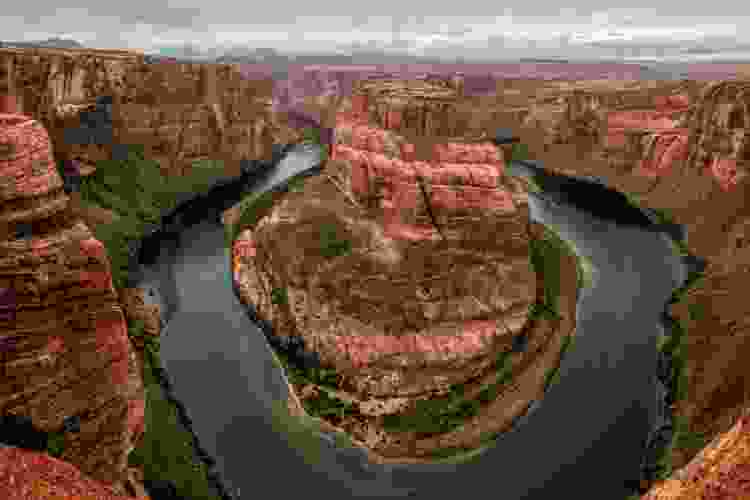 14. Engraved Pocket Knife
If they already bring a pocket knife around everywhere, why not add a personal and special message they can carry with them on all their adventures? An engraved pocket knife is the perfect gift for someone who has everything, as it's sentimental and useful. It also makes a great budget-friendly gift under $50.
Gifts for Photo Lovers Who Have Everything
15. Softcover Photo Book
A softcover photo book makes a cute and sentimental gift for people who have everything. Customize the book with favorite photos of your recipient, and give them a keepsake they'll be happy to have forever.
16. Skylight Photo Frame
The Skylight photo frame is a great gift for someone who has everything because it's a unique way to constantly share photos with them. Simply email or text photos to the frame's email address, and the photos will be displayed within seconds on the digital photo frame.
17. Fujifilm Mini Smartphone Printer
For the people who use their smartphones to take photos, a Fujifilm mini smartphone printer will instantly transform those digital photos into real-life hard copy prints. It's a trendy gift for someone who has everything, but loves to document memories.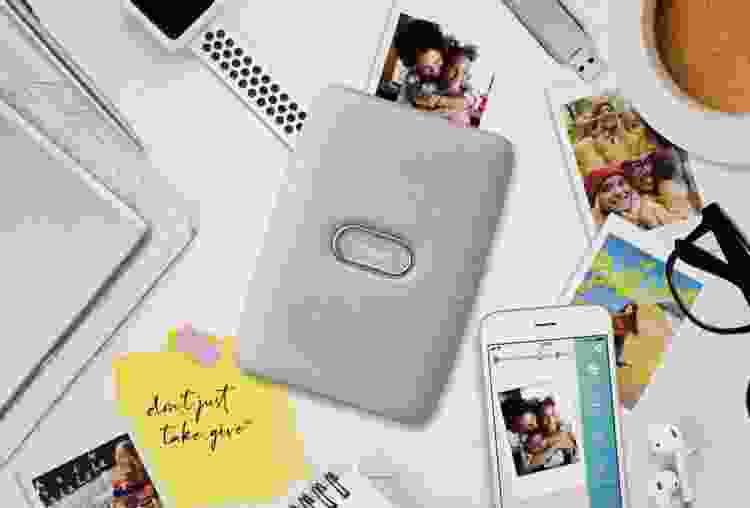 Gifts for Women Who Have Everything
18. Lip Sleeping Mask
Treat the lady in your life to a lip sleeping mask, so she can wake up with unbelievably moisturized and hydrated lips. With its MoistureWrap technology, she'll finally be able to say goodbye to dry, chapped lips for good. It's a useful and pampering gift for women who have everything.
Gift an Online Mixology Experience
Raise a toast to the perfect gift. Enjoy craft cocktails, bartending basics and more taught by five-star mixologists.
19. Deep Conditioning Hair Mask
This deep conditioning hair mask seriously works wonders to strengthen both normal and heat-damaged hair alike. With results backed by clinical tests, this mask gives the gift of beautiful hair and confidence, making it a lovely gift for someone who has everything but loves all things beauty.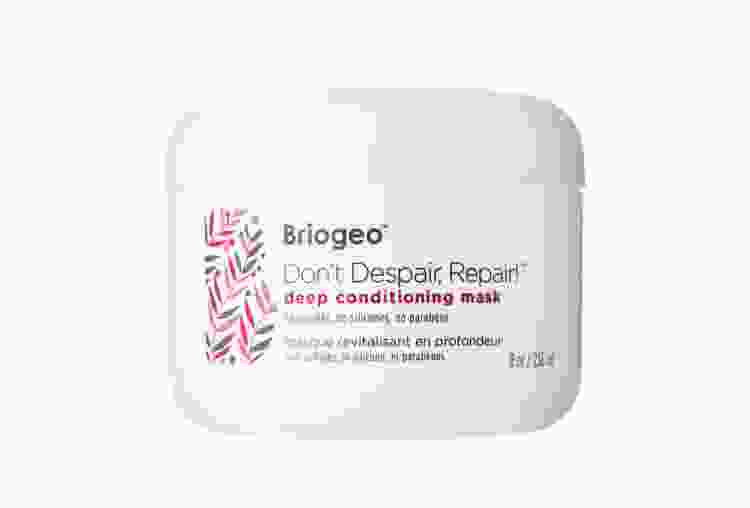 20. Foreo Luna 3 Face Cleaning Device
If she loves all things skincare, a fabulous gift for someone who has everything (and a fabulous gift for girlfriends, too) is the Foreo Luna 3 face cleaning device, which is one of the best skincare products currently on the market. This Swedish tech pore cleaner will leave her face feeling fresh and smooth.
21. Slip Silk Pillowcase
With the Slip silk pillowcase, you can give her the gift of a good night's sleep, which is always a welcome gift for someone who has everything. This luxury pillowcase is made from the highest-grade mulberry silk for some incredible anit-bedhead, anti-sleep-crease beauty rest!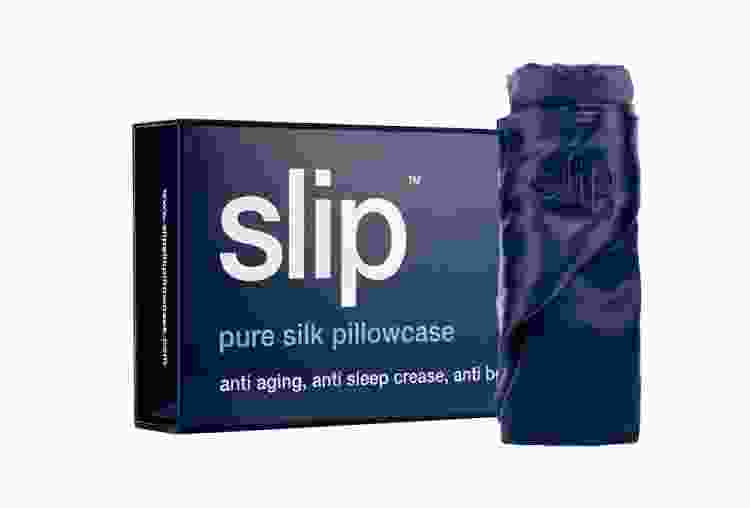 22. Weighted Fleece Robe
A weighted fleece robe is the ultimate cozy gift of relaxation, combining the anxiety-reducing effects of a weighted blanket with the luxury of a robe. It makes the perfect present for any lady in your life and will melt her stress away. Relaxation is always an excellent gift for someone who has everything.
23. Cloud Rainbow Bath Bombs
Give the gift of a magical bath with a cloud rainbow bath bomb. It's a sparkly, mystical and unique gift for someone who has everything. Let them bathe in pride!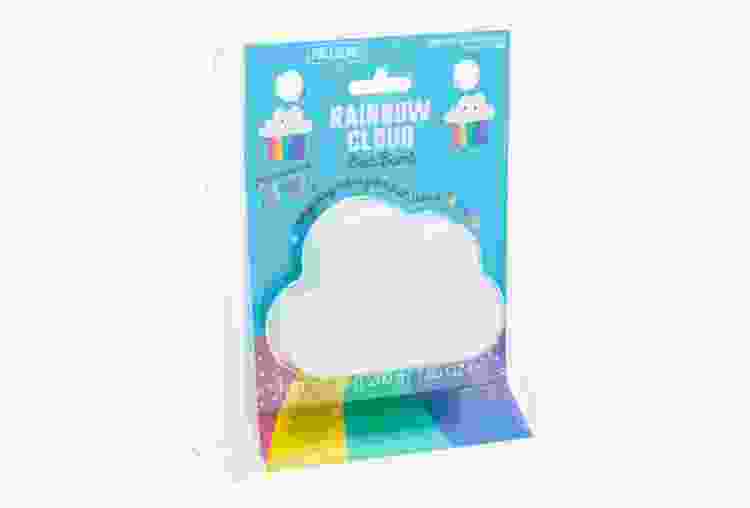 24. UV Sanitizer Box
This is an essential gift for someone who has everything but is also somewhat of a neat freak. This 9-inch sanitizer box uses UV+O3 technology to kill 99.9% of bacteria on your phone, makeup brushes, AirPods and more.
25. Natural Dye Kit
Tie-dye is always a fun idea, and with this natural dye kit, they can learn how to dye their fabrics naturally and sustainably! If you need an artsy gift for someone who has everything, this is a fun option they can get creative with.
Gifts for Men Who Have Everything
26. Personalized Golf Balls
One of the best gifts for men who have everything is some personalized golf balls. With options to add text, images or both, you can create a truly unique gift for dad, your brother or another important man in your life. It's also a great gift idea for someone at the office, especially an important boss or a retirement gift for someone leaving the workforce.
27. Customized Bobblehead
Who wouldn't want a personalized bobblehead of themselves? It's a great gift because it's unique, personal and even a little bit funny. All you need is a photo of the person, and this studio will hand-make your customized bobblehead. Could there be a better gift for someone who has everything?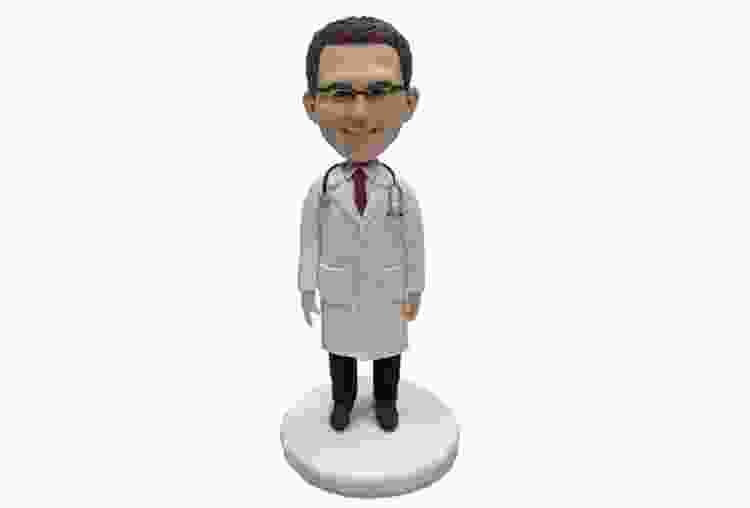 28. Revitalizing Anti-Aging Cream for Men
Even if he doesn't know it yet, the man you're shopping for will love this revitalizing anti-aging cream for men. It's a great gift for someone who has everything, and he'll quickly be thanking you, especially in a few years when his skin is soft and wrinkle-free.
29. Solo Portable Bonfire
Everyone loves a nice bonfire, and with this solo portable bonfire, they'll be able to have one whenever, wherever, and for however long they want! With this gift for someone who has everything, there's no more wasting time building a fire, drowning in smoke or waiting hours for the flame to die out.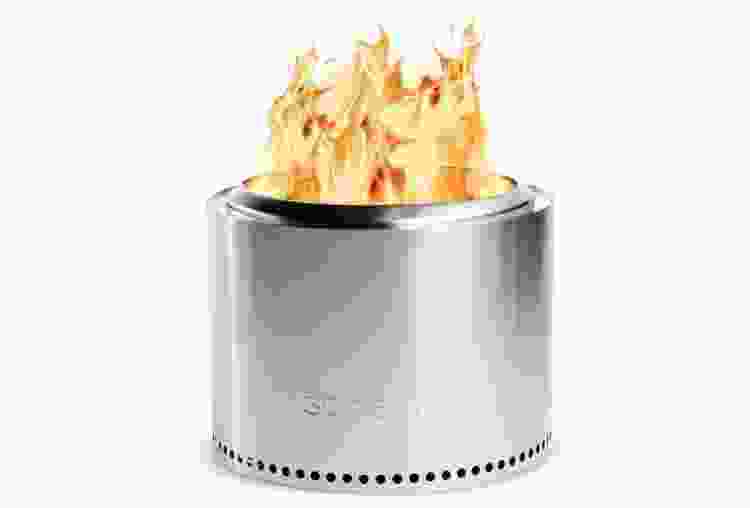 30. Scooter and Bike Phone Mount
This super handy scooter and bike phone mount will let him easily mount his phone to his scooter or bike, which means he'll have a much easier time checking his phone for directions or important messages. This gadget is one of the most useful gifts for someone who has everything, and would also make a useful Christmas gift for men.
31. Personalized Leather Belt
They may already have a leather belt, but do they have a gorgeous personalized leather belt? It's a beautiful gift for someone who has everything made even more special with their initials engraved into the leather.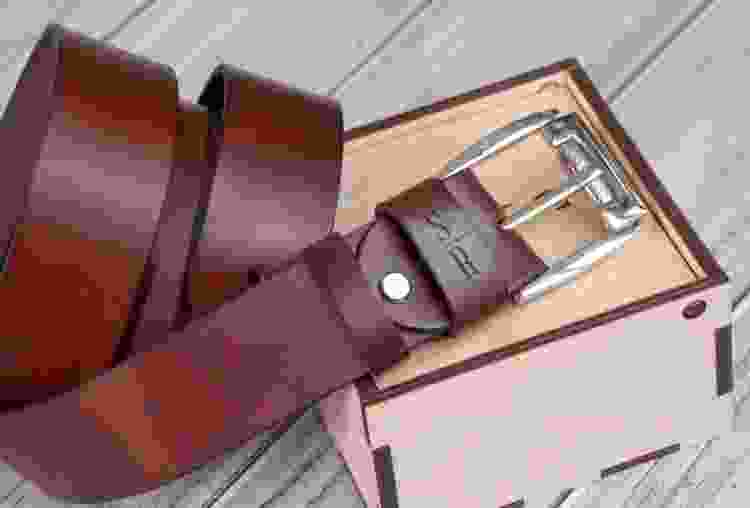 32. Harry's Truman Shave Set
You need a gift for someone who has everything, and pretty much every man shaves; so he'll definitely get a lot of use out of a Harry's Truman shave set. This luxury collection comes with a high-quality razer and three blade cartridges, as well as foaming shaving gel and a deluxe travel cover. It also makes a foolproof gift under $25 that's friendly for any budget.
Gift an Online Cooking Class Now
Give your favorite gourmand the gift of world-class cooking lessons right from the comfort of their own kitchen.
Other Gifts for People Who Have Everything
33. 23andMe Genetic Test
One of the best gift ideas for someone who has everything is a 23andMe genetic test kit. Your recipient can learn all about their ancestry, health predispositions and traits, and even explore their family tree a bit. It's the gift of knowledge that just might set them on a journey of self-discovery.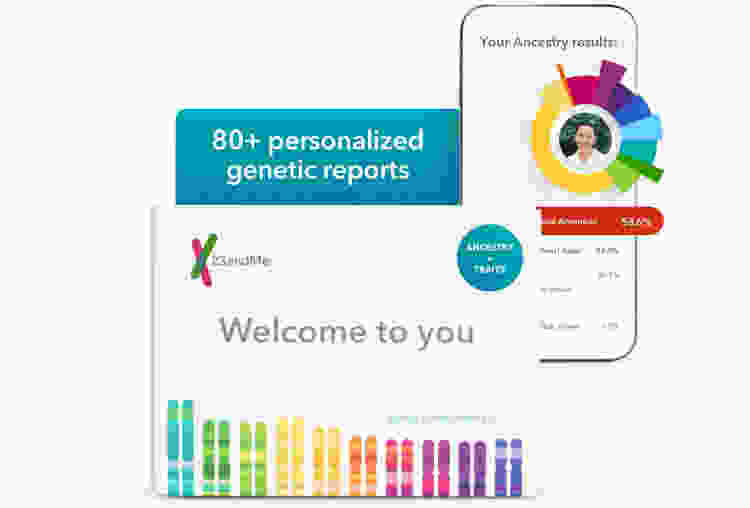 34. TUSHY Bidet
The TUSHY 3.0 Classic Bidet is the most thoughtful bidet in the world. If you've been wondering what to get someone who has everything, you can't go wrong with a bidet. It'll save them money, help the environment and improve their hygiene.
35. Book of the Month Membership
For the perfect gift for someone who has everything and loves to read, give a three-month book of the month membership. They'll get to choose from five new books each month, so you don't have to stress about which book you should buy them and worry that they might already have it.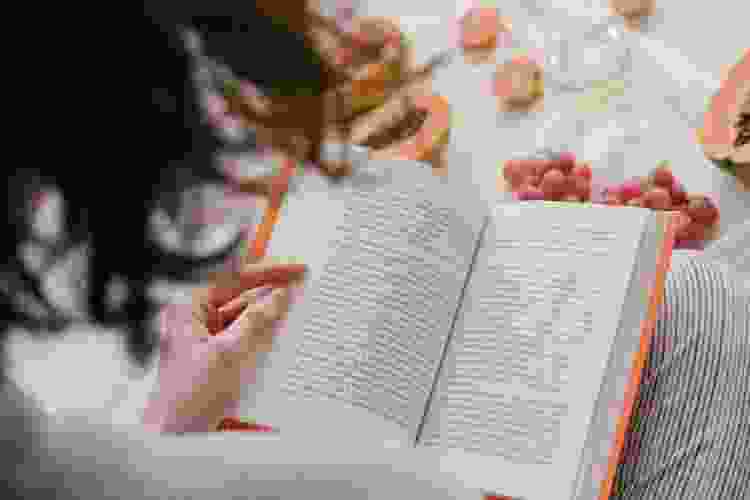 36. Personalized Star
Show them that your love for them is out of this world by naming a star after them. Choose the star name, star date and constellation, and let this gift for someone who has everything shine for itself!
37. Stitch Fix Gift Card
A Stitch Fix gift card is basically like treating your recipient to a personalized shopping spree. After choosing their desired clothes and styles, they will receive a box of hand-selected clothes and accessories to try on and keep whatever they love. This gift for someone who has everything is basically guaranteed to get them compliments.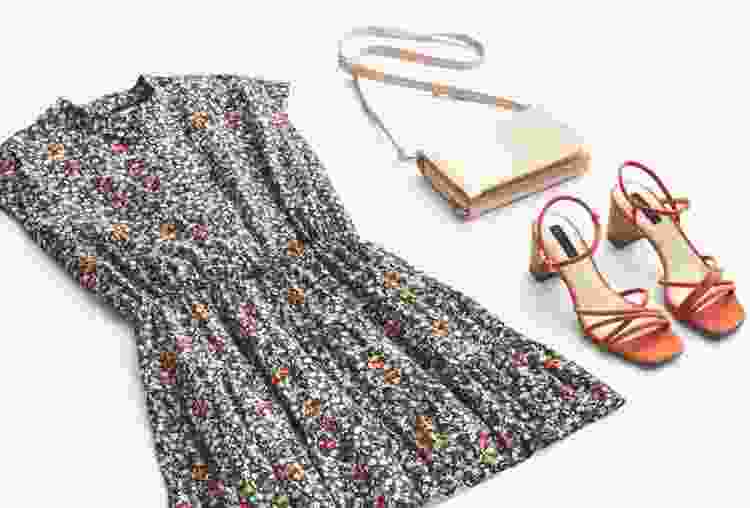 38. Stasher Reusable Storage Bags Starter Kit
This starter kit of reusable silicone storage bags makes a great gift for people who have everything, because they're super handy for all sorts of things — you can store produce, cosmetics, craft supplies and more. They're a fabulous investment, and receiving them as a gift means they won't even have to think twice about reducing their environmental impact!
Gift a Private Chef Experience Now
Treat someone special to gourmet fine dining at home. Gift a private chef experience starting at $59/person.
39. One-Month Headspace Subscription
If you're shopping for a gift for someone who has everything, one of the best gifts you can give them is the gift of a clear mind with a one-month Headspace subscription. Headspace will help them work on their meditation practice, allowing them to relieve stress and strengthen mental clarity.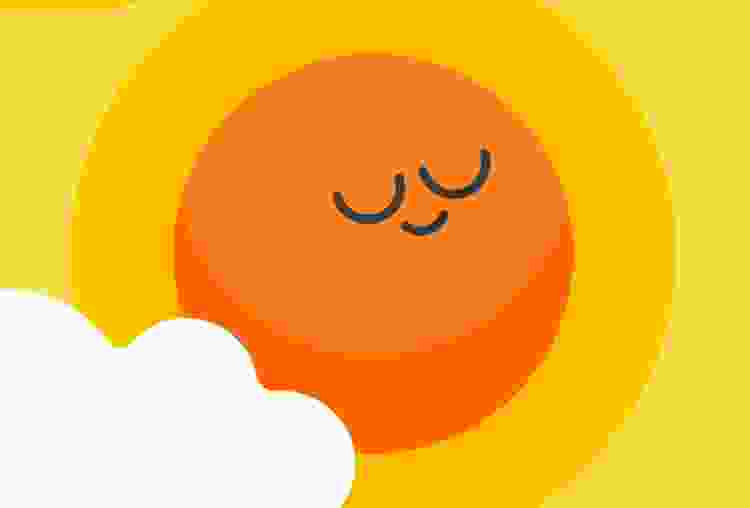 40. Thoughtful Donation to Charity
A great gift for someone who has everything is to make a charitable donation in their name, preferably to a charity whose mission they support. For example, the Make A Wish Foundation or the American Cancer Society are some popular organizations.
41. Homesick Country Candle
Remind someone of home or maybe their favorite vacation with a fragrant Homesick country candle. While travel might not be in the budget, you can transport your recipient to all sorts of countries, like the USA, France or Brazil, with this clever gift for someone who has everything.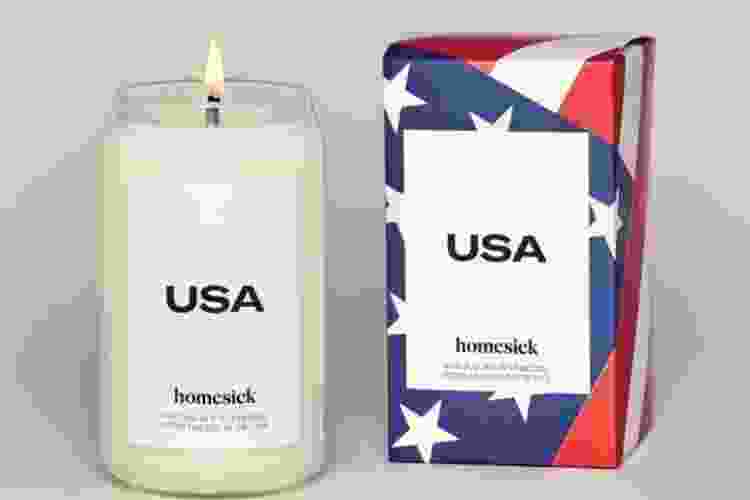 42. Custom Pet Portrait
Give them a gift they'll cherish forever when you commission this Etsy artist to create a pet portrait of their beloved furry friend. What could be a better gift for someone who has everything than a beautiful picture of their best pal?
43. Long-Distance Friendship Lamps
Remind your friend that you're always there for them with a set of long-distance friendship lamps. Sometimes, the best gifts for someone who has everything are those that celebrate your relationship. When either one of you touches the lamp, the partner lamp will automatically change color to match.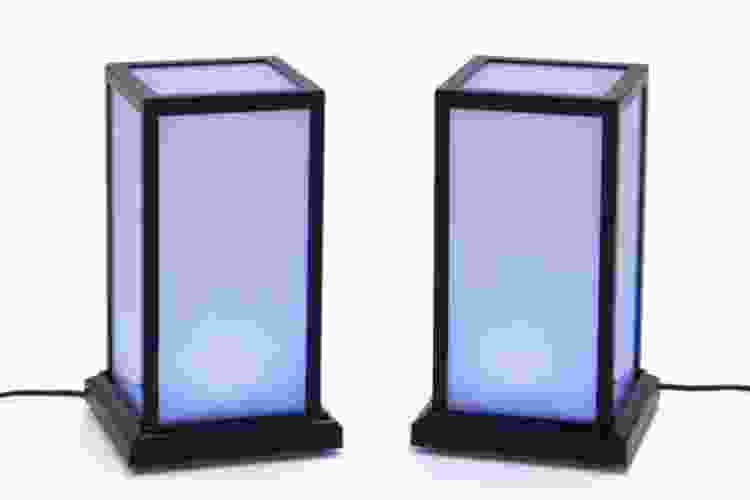 Join 200,000+ Culinary Enthusiasts
Exclusive deals, recipes, cookbooks, and our best tips for home cooks — free and straight to your inbox. PLUS: 500 Rewards Points.
Now that you know all these great gifts for someone who has everything, you'll have no problem finding the perfect gift for that person who "wants nothing." Whether you choose to give the gift of an experience, like a cooking class, a subscription service for books or meditation, or something unique and personalized, like a pocket knife, it's time to get shopping!
For even more inspiration and gifts for someone who has everything, check out additional experiences and products on Cozymeal.