41 Thoughtful Retirement Gifts to Start Their Next Chapter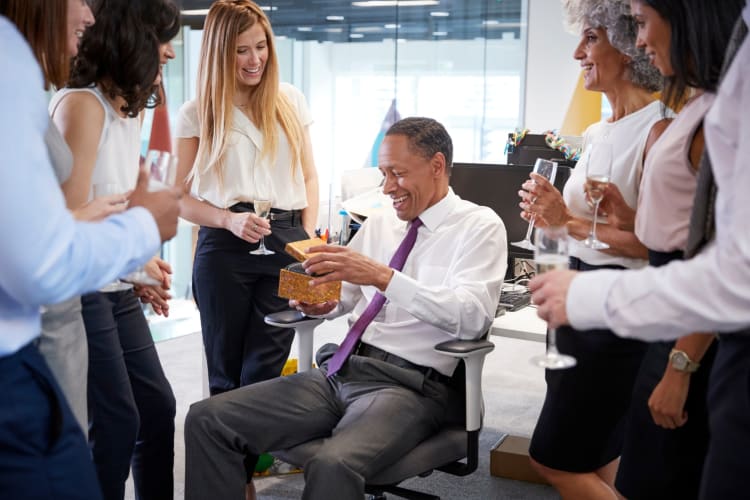 Our editorial team recommends the best products through independent research, selection and careful review. If you make a purchase through one of our affiliate links, we may earn a commission. Prices are subject to change.
Looking for thoughtful retirement gifts for someone marching headlong into their golden years?
Whether you're bidding a fond farewell to a colleague or needing a gift for friends or relatives, retirement is something worth celebrating. After all, they deserve something special after all their years of hard work.
While the greatest retirement gift of all very well might be their newfound freedom, we've rounded up 41 thoughtful retirement gifts to celebrate their long career and cheer them on in this new chapter.
Jump to Section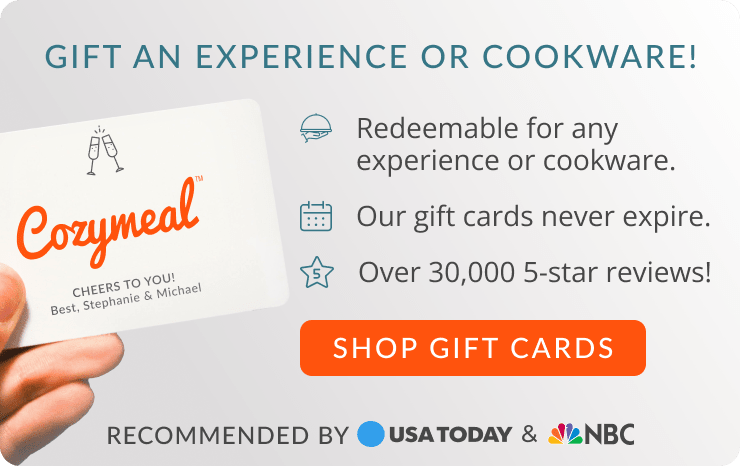 Retirement Gifts for Women
1. Cooking Classes
Offer one of the best retirement gifts by browsing cooking classes near you. Cooking classes are led by the city's top-rated chefs — from cooking classes in Nashville to cooking classes in NYC to cooking classes in Bologna and more. Each hands-on class teaches culinary confidence and fun new skills while providing a fun opportunity to explore new techniques, ingredients and cuisines. Your recipient can even choose from an array of interactive online cooking classes!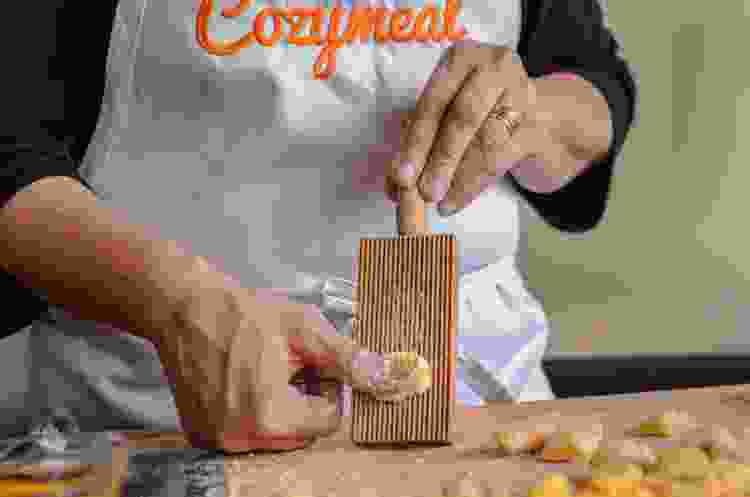 2. Private Chef Experiences
Private chefs are good retirement gifts for anyone. These unique experiences feature multi-course menus prepared right at home by a top-rated local chef. The giftee can choose the menu, date and time, and their private chef will handle the rest; from grocery shopping to cooking to kitchen clean-up. You can find private chefs in Los Angeles, private chefs in Chicago, private chefs in Vancouver and beyond. Browse all private chefs near you everywhere in between.
3. Food Tours
A food tour that takes them on a culinary exploration of their city's tastiest nook and crannies is one of the best retirement gifts. By combining sweet and savory food tastings with fascinating stories, local culture, history and architecture, a food tour creates the perfect combination for a unique retirement gift idea. There are food tours in Seattle, food tours in New Orleans, food tours in Barcelona and everywhere in between. Find a food tour near you today.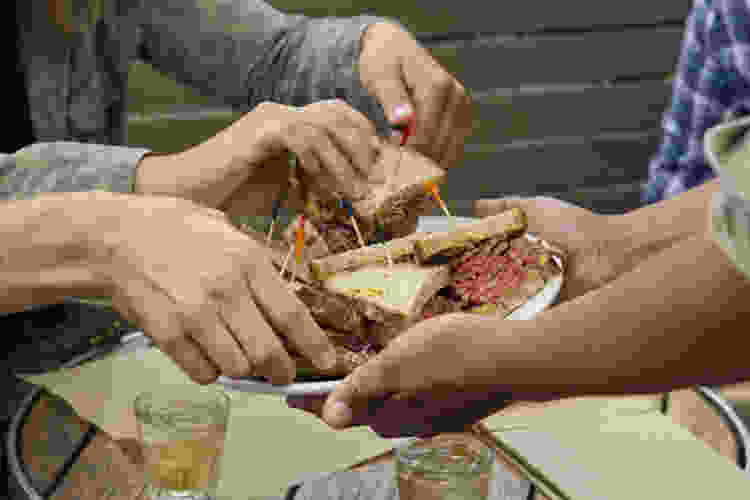 4. Virtual Wine Tastings
Virtual wine tastings led by a world-class sommelier include an in-depth wine sampling along with palate-pleasing food pairings to complement each glass. Whether your giftee prefers red or white, sweet or dry, this is a great gift for wine lovers of all kinds.
5. Online Mixology Classes
Retirement means plenty of time for new hobbies; why not give them the chance to master the art of homemade craft cocktails? They can learn the tips and tricks of the trade under the guidance of a world-class mixologist with online mixology classes. They'll get to delve into classic cocktails and modern libations while enjoying gourmet food pairings and learning about their favorite mixed drinks.
6. Mason Cash S12 11.5" Mixing Bowl
This iconic Mason Cash S12 11.5" Mixing Bowl in cream (recognize it from the Great British Bake Off?) is charmingly embossed with fox forest scenes inspired by folk tales of the mid-19th century. It's made from high-quality stoneware that's heavy enough to stand when mixing, yet light enough to hold comfortably in one arm.
Shop Like a Chef in the Cozymeal Shop
Update your kitchen with top-rated cookware. Beloved brands, easy returns and guaranteed price-matching.
7. Staub Cocotte Round 4Qt
Made in France, the Staub Cocotte Round 4Qt is a retirement gift idea for women that will churn out one-pot classics for years to come. The traditional round, cast iron design cooks and browns food evenly and also features a chip-resistant enamel coating.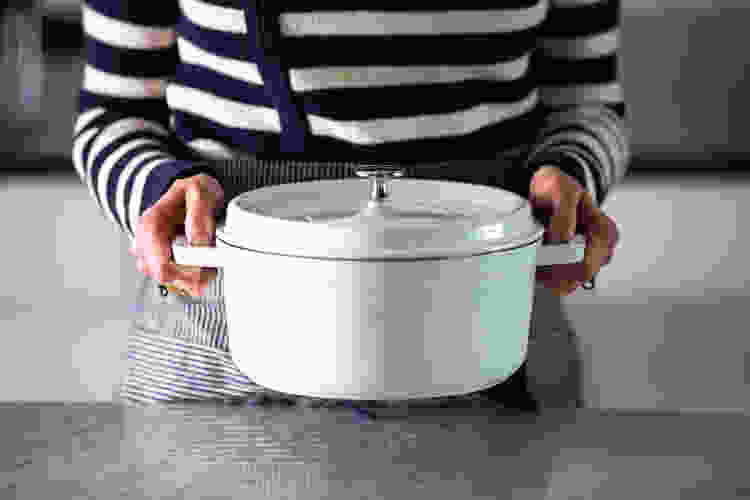 8. Mrs. Anderson's Paisley Design Rolling Pin
Mrs. Anderson's Paisley Design Rolling Pin features a beautifully detailed laser-etched surface that imprints a paisley design into your dough. Made from European beechwood with electroplated iron ball bearings, this rolling pin is an ideal retirement gift for Mom and for home bakers.
Retirement Gifts for Men
9. Viski Gunmetal Mixologist Barware Set
The Viski Gunmetal Mixologist Barware Set is one of the best retirement gift ideas for beginner mixologists and seasoned bartenders alike. This professional-quality cocktail shaker set is made from aluminum with a sleek gunmetal finish for years of beauty and durability.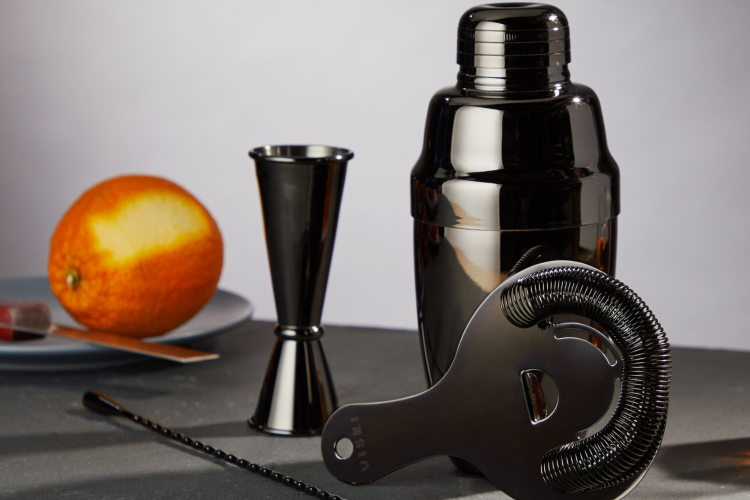 10. Zwilling 4-Pc Gentlemen's Steak Knife Set With Leather Travel Case
Designed in Germany and manufactured in Spain, the Zwilling 4-Pc Gentlemen's Steak Knife Set With Leather Travel Case makes a great gift for the distinguished gent in your life.
11. Scotch Classes
Scotch classes are an excellent gift for whiskey connoisseurs of all kinds. Each live tasting connects you with a knowledgeable scotch steward that knows the ins and outs of all things whiskey; from food pairings to distinct flavor profiles, and from distilling methods to age statements.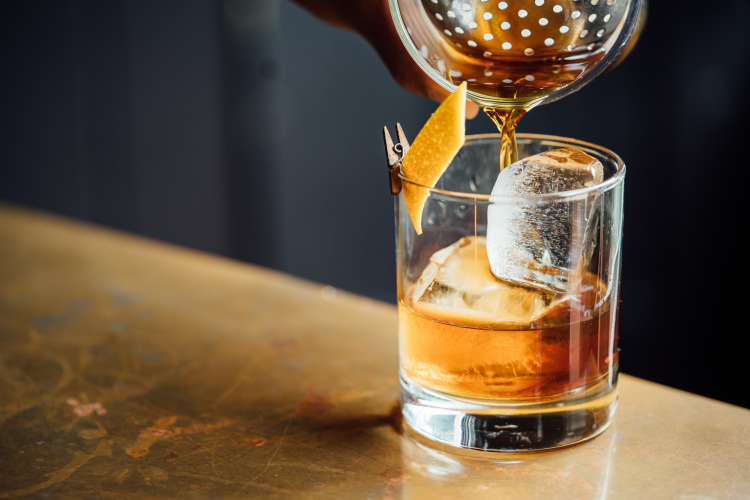 12. Weber Smokey Mountain 22" Cooker
The Weber Smokey Mountain 22" Cooker is one of the best retirement gifts for Dad, not to mention one of the best grills on the market. This powerhouse of a charcoal grill is equipped with 726 square inches of cooking space guaranteed to make your next cookout or holiday gathering run smoothly and deliciously.
13. Weber Premium Tool Set
The Weber Premium Tool Set comes with a trio of long-handled grilling essentials forged from heavy-gauge brushed stainless steel. The soft-touch handles are comfortable to hold while keeping you a safe distance away from the hot grill grates.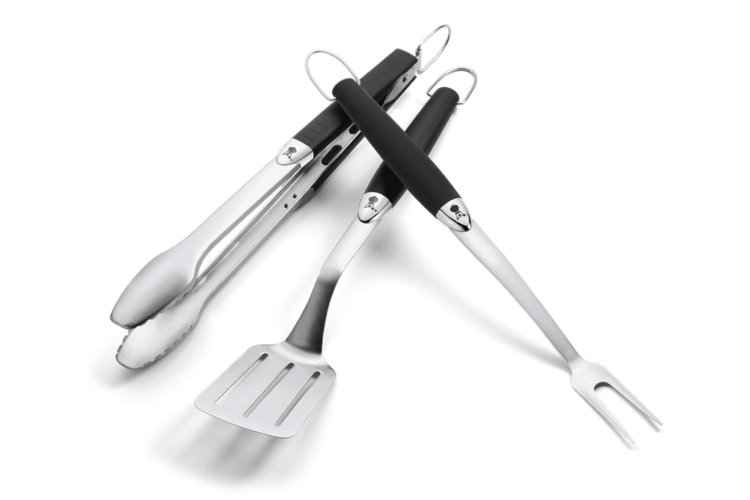 14. Brooklyn Brew Shop Everyday IPA Beer Making Kit
The Brooklyn Brew Shop Everyday IPA Beer Making Kit is great for hop heads looking to brew a crowd-pleasing batch. Columbus hops give their signature bitter notes to this IPA, while aromatic Cascade hops add a hint of citrus.
Gift an Online Mixology Experience
Raise a toast to the perfect gift. Enjoy craft cocktails, bartending basics and more taught by five-star mixologists.
15. Personalized Golf Balls
This personalized golf ball set includes a dozen golf balls, tees and pencils and is a great gift for any golfer.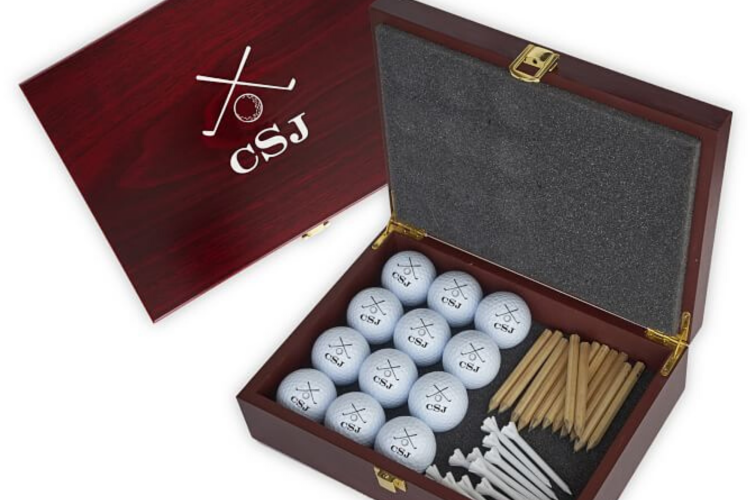 16. Cigar Humidor
The perfect gift for any cigar aficionado, this cigar humidor is made with premium Spanish cedar wood for excellent aroma and moisture retention.
17. UGG Slippers
These suede UGG slippers might be the perfect retirement gift for men. They're lined with the plush shearling that UGG boots are famous for and will keep his feet warm and comfortable all day long.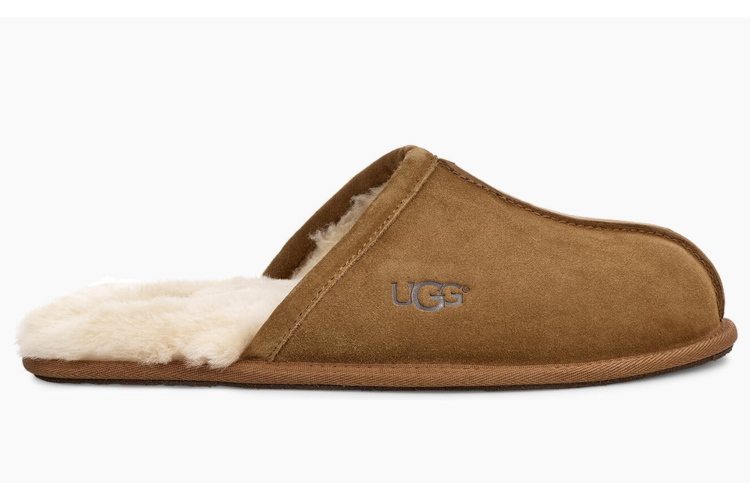 Retirement Gifts for Coworkers
18. Cuisinart PerfecTemp Cordless Electric Kettle
The Cuisinart PerfecTemp Cordless Electric Kettle is a guaranteed way to make sure a quick cup of coffee is always within reach. This state-of-the-art electric kettle also includes six preset temperatures for brewing different kinds of tea.
19. Aerolatte French Press Coffee Maker, 8 Cup
The Aerolatte French Press Coffee Maker is a great gift for any coffee lover approaching their retirement years. This classic French press makes eight cups of fresh coffee and comes with a built-in microfilter to capture the grounds before they fall into your mug.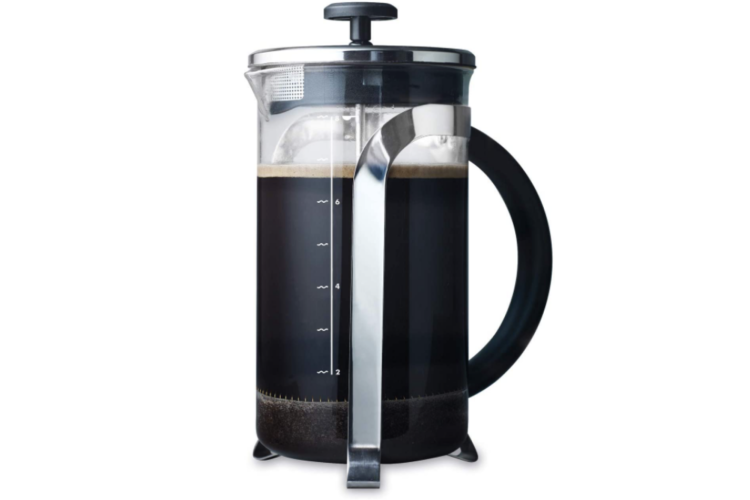 20. Coffee Classes
The ultimate farewell gift for any coffee-loving coworker, coffee classes are their ticket to learning tricks of the trade behind everything from café classics to cold brew to coffee cocktails. These also make for some of the best gifts for employees still in the swing of their careers.
21. FarmSteady Everything Bagel & Cream Cheese Making Kit
Gift a taste of Brooklyn with the FarmSteady Everything Bagel & Cream Cheese Making Kit. This kit contains everything needed to make a dozen everything bagels and a side of homemade cultured cream cheese.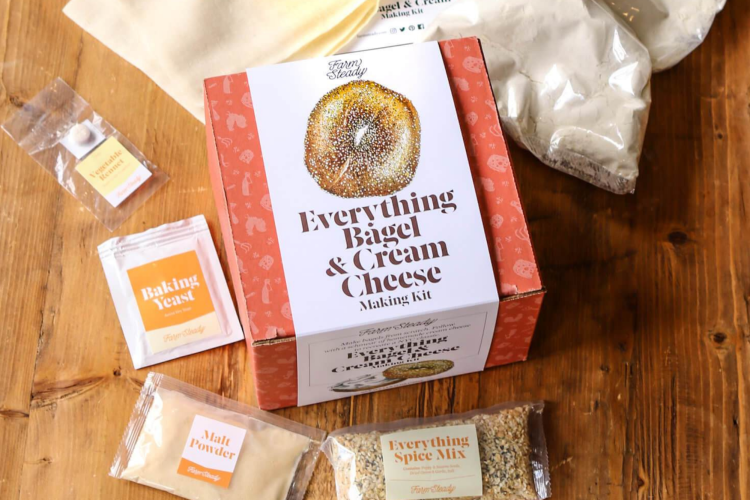 22. ZZ Plant
A plant is the perfect farewell gift to give someone for their retirement. This ZZ plant from The Sill is a great purifying plant for beginners. You can choose from different sizes and a variety of different types of pots that come in different colors.
Gift a Private Chef Experience Now
Treat someone special to gourmet fine dining at home. Gift a private chef experience starting at $59/person.
23. Amazon Kindle Paperwhite
With all of their newfound freedom, they'll be able to get started on the stack of books they've been wanting to read for years. The Kindle Paperwhite is a great device because all of their favorite reads will be in one consolidated place. It's also waterproof, has a glare-free display and is one of the best teacher retirement gifts.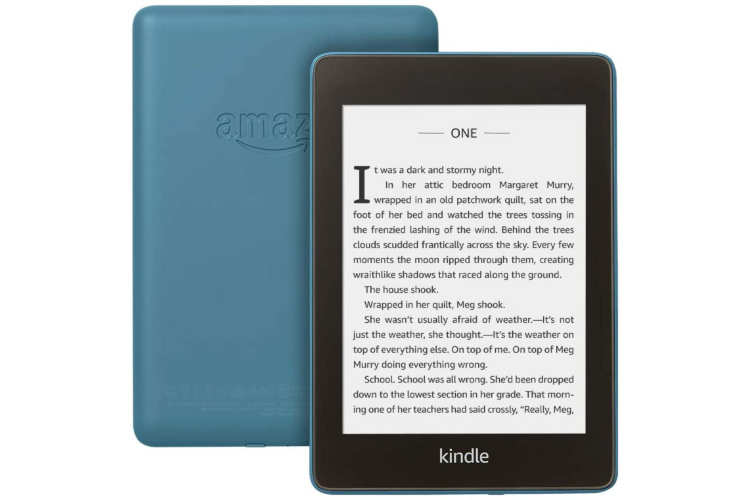 Unique Retirement Gifts
24. Foodie Gift Card
Foodie gift cards make thoughtful and unique retirement gifts. They never expire, can be purchased for any amount over $10 and can be redeemed for cooking classes (in-person and virtual), private chef experiences, cookware, food tours and so much more.
25. FarmSteady Fermented Hot Sauce Kit
From classic green jalapeño salsa to habanero and peach chutneys, there are endless ways to experiment with the FarmSteady Fermented Hot Sauce Kit. Fermenting hot sauces gives them an umami depth and brings all the flavors together into one unique blend.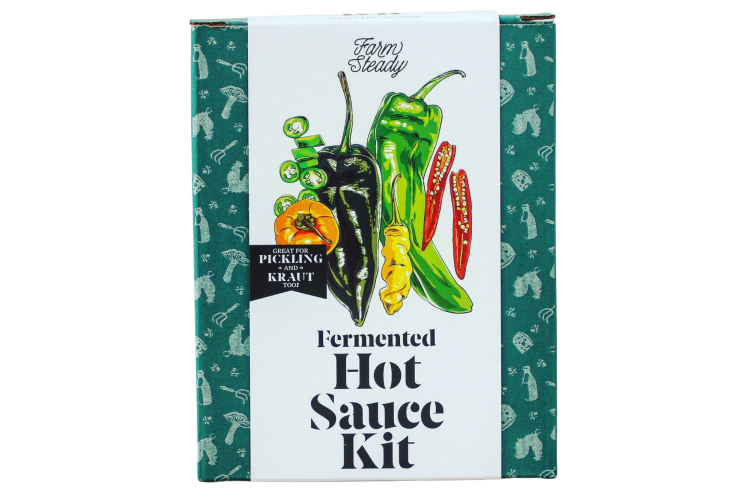 26. Viski Glacier Rocks Ice Sphere Molds
Ice spheres freeze quicker and melt slower than traditional ice cubes, which makes the Viski Glacier Rocks Ice Sphere Molds are an ideal choice. The molds can also be filled with fun garnishes such as herbs or fruit slices to give your favorite cocktails and mocktails a special added touch.
27. Marcato Atlas 150 Pasta Machine
Known as the world's most popular pasta machine, the Marcato Atlas 150 Pasta Machine is easy to use, solidly constructed in Italy and produces smooth sheets of fresh pasta with every turn of the handle. This handy pasta making tool comes with an adjustable dial with 10 settings that allows you to roll out pasta to your exact desired thickness.
28. AYA Eco Sushi Making Kit
Give them the opportunity to try their hand at sushi making with this AYA Eco Sushi Making Kit. One of the best sushi making kits on the market, this includes sushi bamboo curtains, chopsticks, a sushi spoon and a bamboo knife to bring the authentic Japanese sushi experience to their own kitchen.
29. 100 Movies Scratch-Off Poster
Chances are they haven't seen a good movie in years, but with ample time on their hands, this 100 movies scratch off poster will get them up to speed, starting with the classics.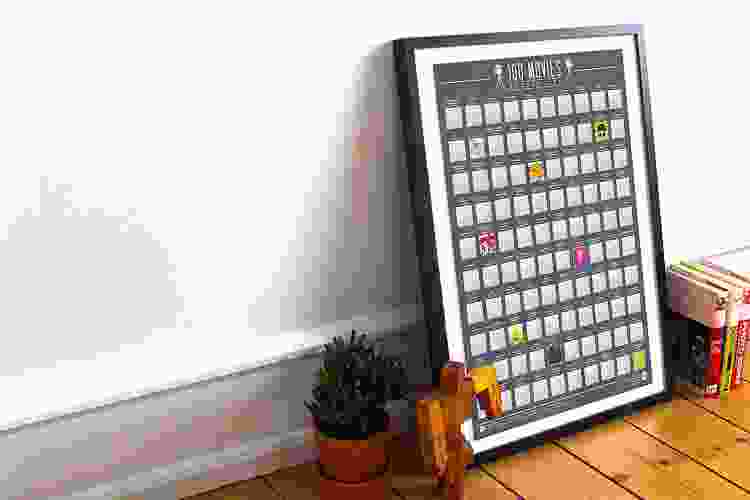 30. National Geographic's 50 States, 5,000 Ideas
National Geographic's 50 States, 5,000 Ideas will show them the best travel experiences in every state. National parks, secluded beaches, trails and tours — it's all in here! They'll be able to flip through the book and find a new adventure in seconds.
Gift a Virtual Wine Tasting Now
The ultimate gourmet gift for any wine lover on your list. Virtual wine tastings bring a virtual vineyard experience right to you.
31. Gardener's Tool Seat
This lightweight garden tool seat is perfect for gardeners in search of some organic organization. The side storage bag detaches easily, and the bench can even be flipped over to convert to a comfortable garden kneeler, making this doubly efficient as a useful gift for seniors.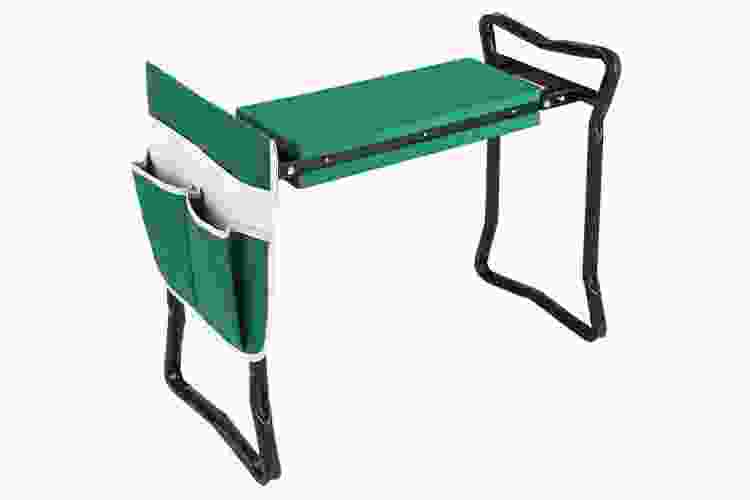 32. Hammock
This double-layered padded hammock will be any retiree's new best friend. It's also much easier to get in and out of than a regular hammock.
33. Luxury Cotton Robe
A robe is a cozy gift anyone can appreciate and this luxury waffle bathrobe is a cut above the rest. The robe's made from 100% Turkish cotton that's soft to the touch and keeps the wearer warm on those chilly days or nights.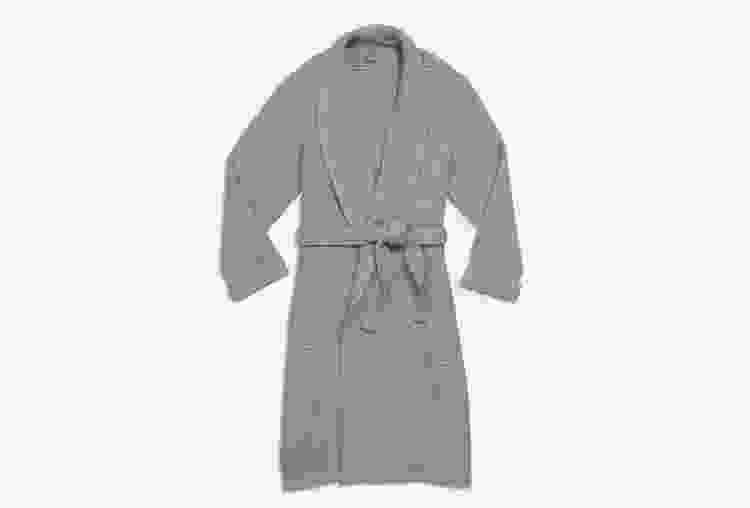 34. Roku Ultra
Roku Ultra offers a smooth TV streaming experience, even in rooms further from the router. It also offers spectacular color, contrast and brightness with Dolby Vision, and theatre-worth sound with Dolby Atmos.
35. YETI Tumbler
They can keep their coffee hot and water cold with a 30-ounce, stainless steel YETI tumbler. It's also dishwasher-safe and fits most cupholders.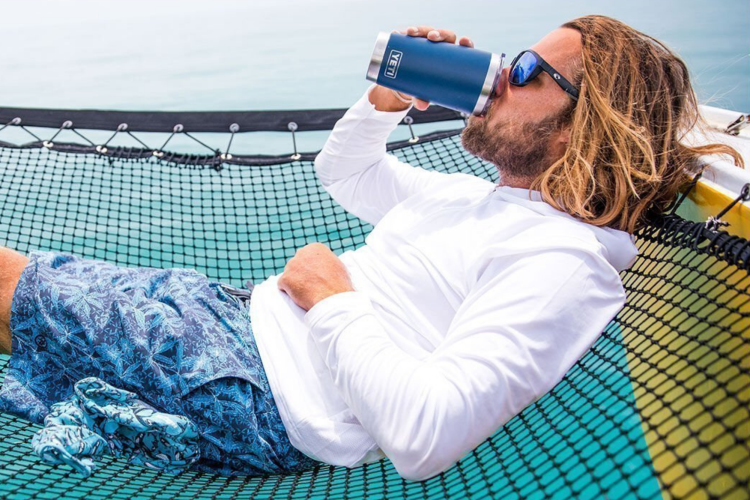 36. Bushnell Binoculars
Empower them to explore the outdoors (or just the backyard) with these classic Bushnell binoculars. They make a great gift for bird watchers and are manufactured with quality optics built to last.
37. Zero Gravity Chair
A zero gravity chair positions your body to make you feel weightless, stress-free and energized by elevating your feet to be at the same level as your heart, which minimizes the pull of gravity on your body.
38. Towel Warmer
There's nothing quite like a hot, clean towel right out of the shower. This towel warmer has four different timer settings and lets you warm just about anything from towels to blankets and even pajamas.
Funny Retirement Gifts
39. Day of the Week Clock
Who needs to know the time once they're retired? With this day-of-the-week clock, they can kick back and relax without concern for losing track of their weekly schedule.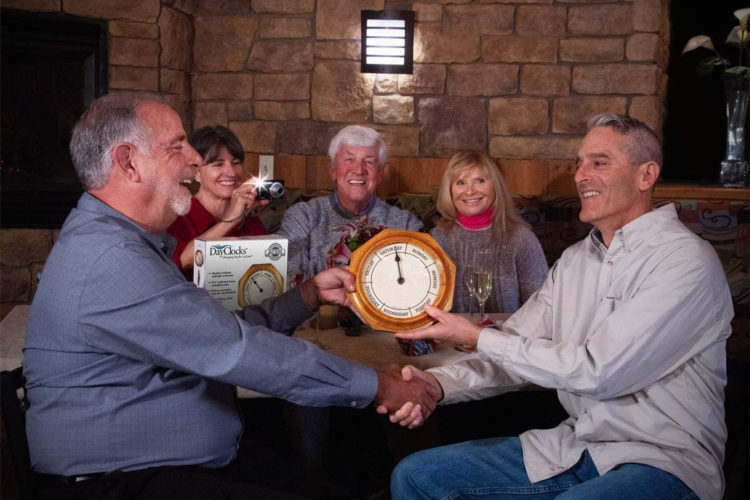 40. What You Don't Know About Retirement
If you are looking for a funny retirement gift idea, consider What You Don't Know About Retirement. It's a quick read that is bound to make for an afternoon of laughs.
Hungry for the Best Cooking Gifts?
Shop gifts and experiences for food lovers, budding chefs and cocktail connoisseurs.
41. Stick a Fork in Me
This standard dinner-sized stainless steel fork is engraved with "I'm done. 2022" below the tines and the funny saying "Stick a fork in me!" on the handle.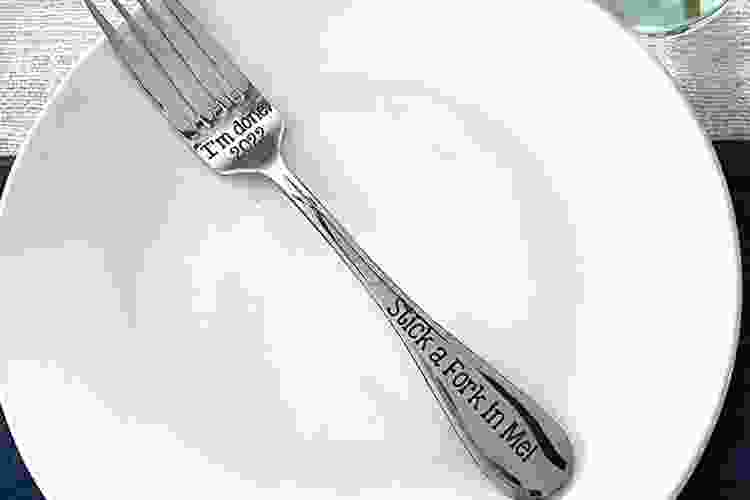 FAQs
What is a good retirement gift?
A good retirement gift is something catered to the hobbies of the recipient and how they would like to spend their free time.
What's a good retirement gift for a woman?
Does she plan on traveling? Gardening? Spending more time in the kitchen? Knowing what her plans are after retiring is the key to choosing good retirement gifts for women.
What is a good retirement gift for a coworker?
A good retirement gift for a coworker is something that relates to a memory, which could be a funny gift around an inside joke.
What is a good inexpensive retirement gift?
If you don't want to spend a lot of money, there are plenty of budget-friendly options listed above, such as employee gift cards, kitchenware and more under $20.

Join 200,000+ Culinary Enthusiasts
Exclusive deals, recipes, cookbooks, and our best tips for home cooks — free and straight to your inbox. PLUS: 500 Rewards Points.
Leaving the workforce is the end of a chapter, the start of something new and a moment that should certainly be celebrated with a thoughtful retirement gift. Whether you're looking for something sentimental or something that elicits a good laugh, there are a variety of options listed above to help you find the perfect retirement gift.
For even more unique retirement gifts, check out other experiences happening on Cozymeal.