The Best Employee Gift Cards in 2023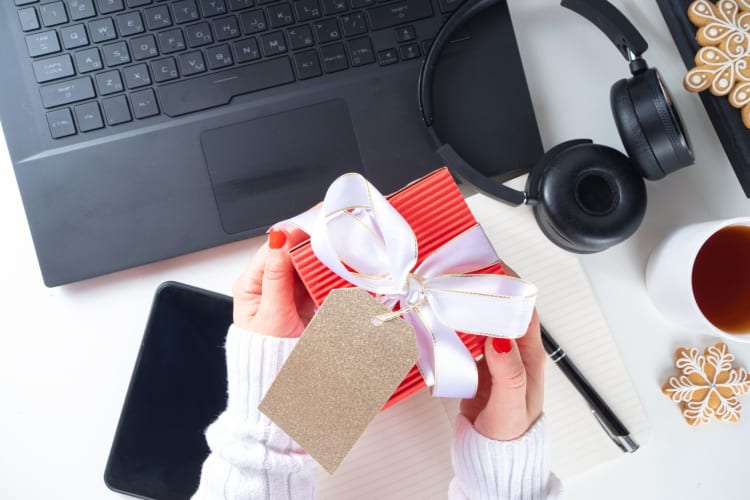 Our editorial team recommends the best products through independent research, selection and careful review. If you make a purchase through one of our affiliate links, we may earn a commission. Prices are subject to change.
Show appreciation to your employees with employee gift cards that they'll truly love. No matter the company or business, employees are a major factor that help make it successful. Through their various roles at different levels of the company, employees help run daily operations, identify problems and come up with creative solutions.
Whether you're the CEO or a manager, gifts are a great way to show your employees appreciation, motivate them and boost morale.
Employee gift cards are ideal because they give employees the chance to purchase the exact items they want or have had their eye on from their favorite stores. Plus, you can tailor the gift cards to employee interests and have the flexibility to choose the amount to give. You can also use some cute, fitting gift card presentation ideas to make the moment a little more special.
Need some inspiration for what employee gift cards to give? These are some of the best options.
Jump to Section
GET UP TO $50 IN COZYMEAL
CASH™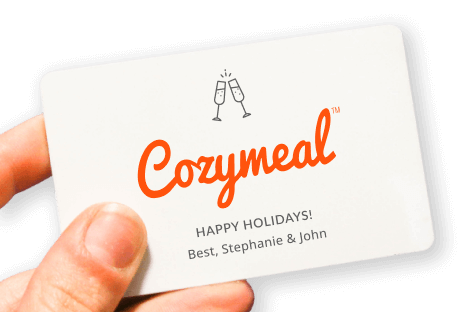 GET UP TO $50 IN COZYMEAL
CASH™
$100 or more, get $10 Cozymeal Cash™
$250 or more, get $25 Cozymeal Cash™
$500 or more, get $50 Cozymeal Cash™
Experience Gift Cards
Experiences can be worth so much more than material goods. With experience gift cards, employees can choose from a variety of activities they want to participate in, from classes all the way to tours. Give them the gift of new knowledge or simply just a delicious and fun time, and show them how much you care.
1. Cozymeal Gift Cards
Foodie gift cards are the ideal gift for employees for the sheer range of choices they offer. With Cozymeal gift cards, available in any amount over $10, your employees can choose from a range of culinary experiences led by world-class hosts.
They can opt for cooking classes taught by expert chefs, where they'll learn to create flavorful dishes and delectable desserts. Or they can book a private chef meal and enjoy a gourmet experience prepared in their own kitchen.
With online beverage classes, they can learn from sommeliers how to taste wine like a professional or how to mix their favorite cocktails from a mixologist.
Or maybe they'd prefer a food tour, where local guides will take them around their city to try the local culinary hot spots and hidden gems. If they're looking to elevate their kitchen more than enjoy an experience, they can even use the gift card to take their pick of top-quality cookware, cutlery and small appliances from the Cozymeal Shop.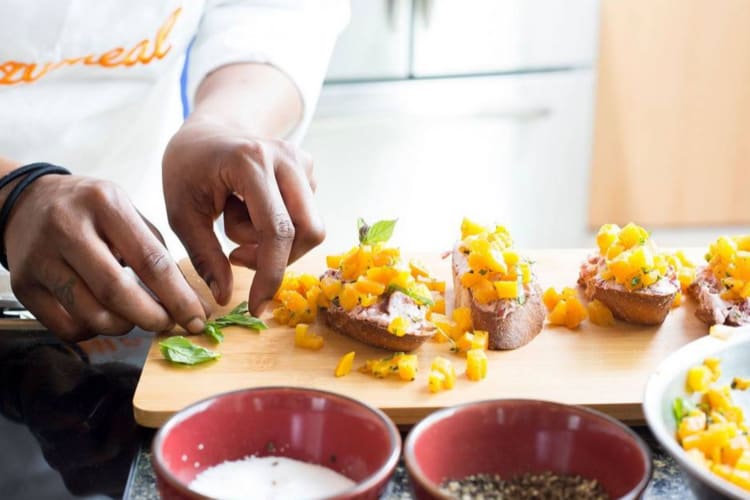 Food and Grocery Delivery
Food and grocery employee gift cards are ideal because they'll always be used. Whether it's their favorite restaurant or somewhere new, food and grocery delivery gift cards are the way to go.
2. Starbucks
Whether they like a simple black coffee or prefer unique creations from the Starbucks secret menu, employees will love receiving a Starbucks gift card to enjoy their favorite daily cup of coffee. Whether they enjoy a cup of black coffee or something a little more fancy, Starbucks cards make classic gift cards for employees.
3. DoorDash
Give DoorDash gift cards and allow them to purchase from their favorite restaurants for breakfast, lunch and dinner. On DoorDash, local restaurants and chain favorites can be delivered right to their doorstep. These employee gift cards can be used to buy lunch at work or even dinner at home.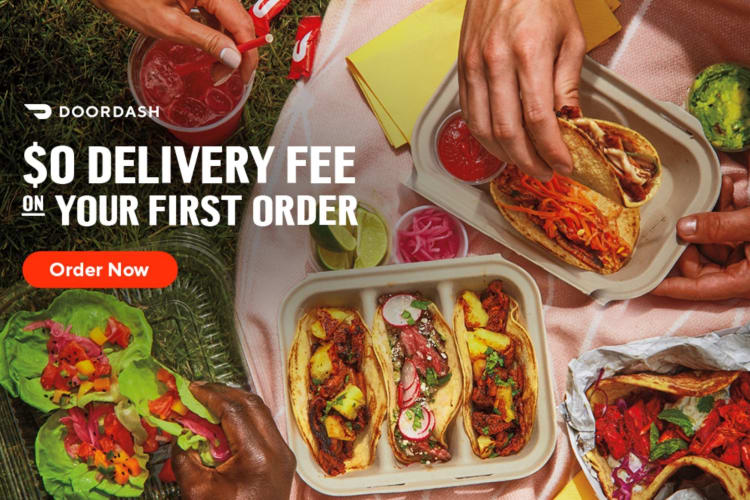 4. Goldbelly
Don't allow distance to stop you from enjoying food from renowned restaurants. With Goldbelly, you can have food delivered from restaurants owned by the top chefs and from the country's most acclaimed restaurants. Goldbelly is one of the best employee gift cards as they'll enjoy incredible food delivered right to their home.
GET UP TO $50 IN COZYMEAL
CASH™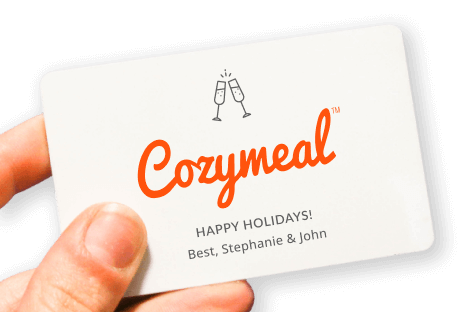 GET UP TO $50 IN COZYMEAL
CASH™
$100 or more, get $10 Cozymeal Cash™
$250 or more, get $25 Cozymeal Cash™
$500 or more, get $50 Cozymeal Cash™
5. Mouth
Enjoy tantalizing treats with an employee gift card to Mouth. These curated gift boxes feature artisanal goods ranging from hot chocolate and cocktails to popcorn and chips to baked goods and cheese. With these gift cards, you can also purchase ingredients to cook with and elevate your home cooking.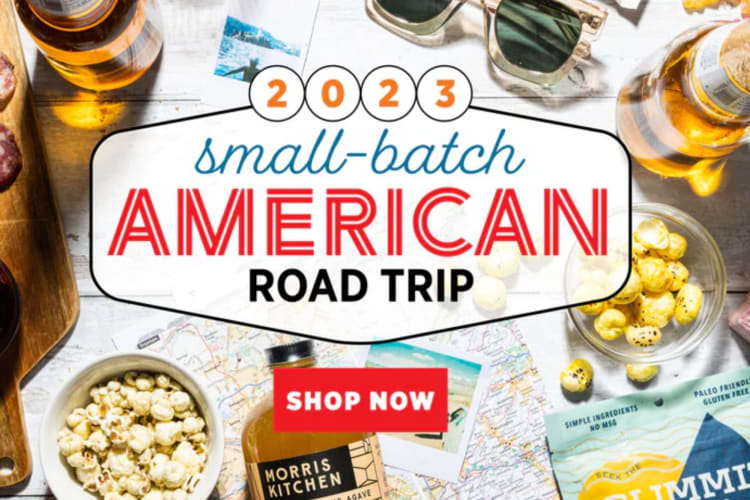 6. Instacart
Grocery shopping can often be a chore, but Instacart can make it easier. With Instacart, someone else will do all your shopping and deliver your groceries right to your door. These make some of the best gift cards for employees as they can help streamline their day and scratch something off their to-do list while saving time.
7. Harry & David
Show your employees appreciation by giving them a gift card to Harry & David. This company provides gift baskets of fruits, chocolates, sweets and wine. Your employees will also enjoy gourmet foods such as charcuterie boards and nuts. These delicious snacks will be a favorite to munch on during work or while relaxing at home.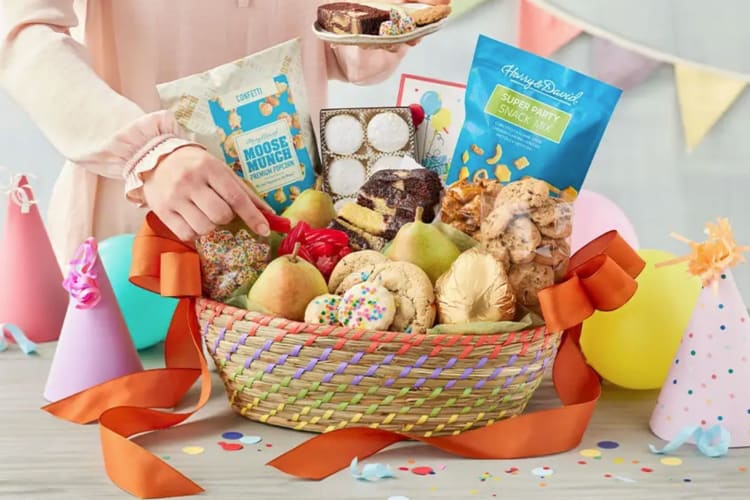 General Shopping
Providing a gift card to your employees' favorite places to shop is a great way to show appreciation. They'll use these gift cards to complete their errands or simply to treat themselves.
8. Amazon
Amazon is famous for having just about anything you can imagine. That's exactly why gift cards to Amazon are ideal for employees. They'll be able to buy home goods, electronics, clothing and more. Amazon gift cards will always be well-received!
9. Target
Target is another one-stop shop and a favorite destination of many. Gift cards to Target will be well-received as employees will be able to get the majority of their shopping done in one place. Here, they'll be able to buy clothes, home goods, toiletries and even groceries.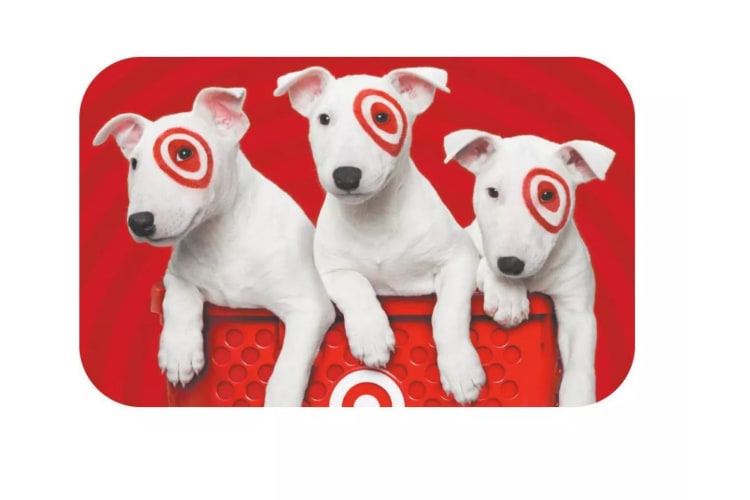 10. Mastercard
Mastercard gift cards are ideal for employee gifts because they're akin to giving them money to use however they see fit. Mastercard gift cards allow employees to shop wherever they want and wherever Mastercard is taken. With these, they can do their weekly grocery shopping or treat themselves to something they've had their eye on at nearly any store imaginable.
11. Walmart
Walmart is another favorite shopping destination to purchase basic needs at lower prices. Giving a Walmart gift card to employees allows them to easily do their shopping for groceries, electronics, clothes and more. Employees are sure to appreciate this gift card.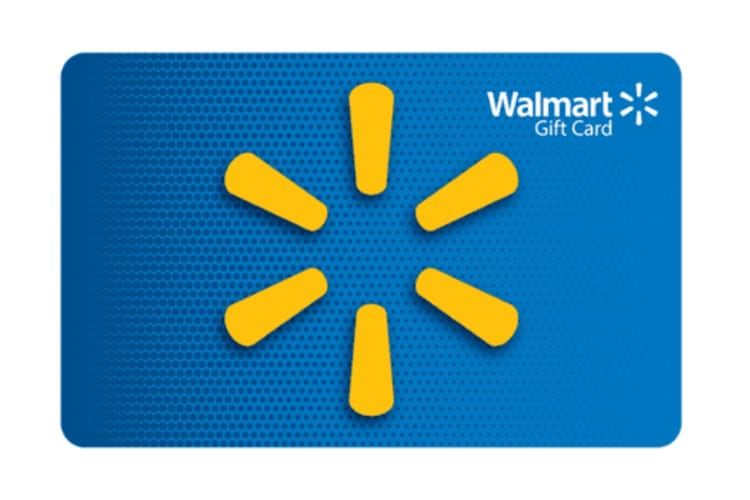 Books
For employees who are readers, giving gift cards for places they can buy books will be a hit. If you can't give physical books as gifts for employees, gift cards for booksellers are the next best option.
12. Barnes & Noble
Barnes & Noble is one of the nation's largest bookstores. With a gift card here, your employees will be able to find everything from bestsellers to classics. There are books for children and teens or special interest books and movies, as well. Barnes & Noble gift cards can be used both online and in-store.
13. Book of the Month
Choosing the next book to read can be a difficult process for readers. Book of the Month is a subscription service that delivers best sellers and underground hits right to your door. With a catalog that features romance, contemporary fiction, thriller and other genres, you'll never be too far from your favorite read.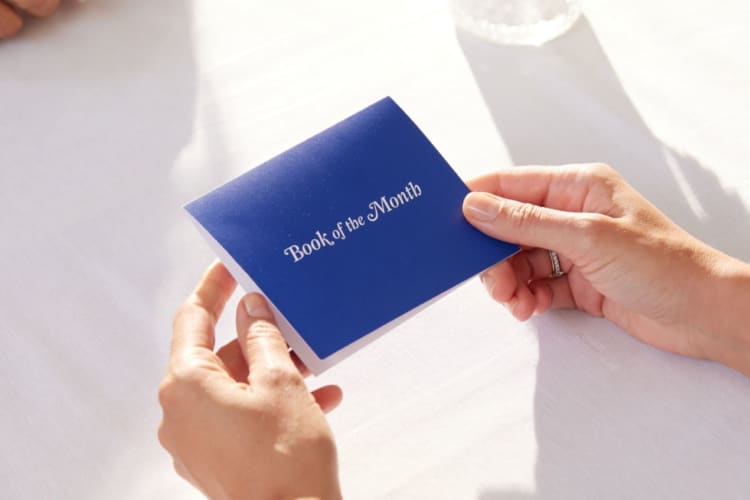 14. Juniper Books
At Juniper Books, you can get book sets with beautiful spine covers that will look stunning on bookshelves. For readers, a gift card to this bookseller is a great gift to help them expand or complete their collection.
15. Local Bookstore Gift Card
Many cities and towns have local bookstores that love support from the community. Look for bookstores around the city and purchase a gift card from them. Give this gift to employees so they can find their next favorite book locally.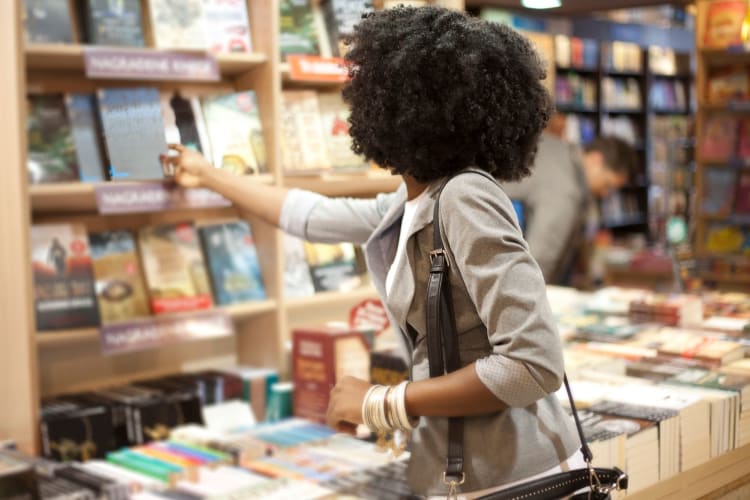 Clothing and Fashion
For employees who love fashion, gift cards to clothing retailers are one of the best options. With these gift cards, they can treat themselves to new clothes, shoes and accessories to wear during and after work.
16. Marshall's
Marshall's is known for luxury and everyday brands at outlet prices. Marshall's also has accessories and shoes at just the right price as well. Giving gift cards here is like gifting a shopping spree to your employees. Gift cards here can also be used at T.J. Maxx and HomeGoods.
GET UP TO $50 IN COZYMEAL
CASH™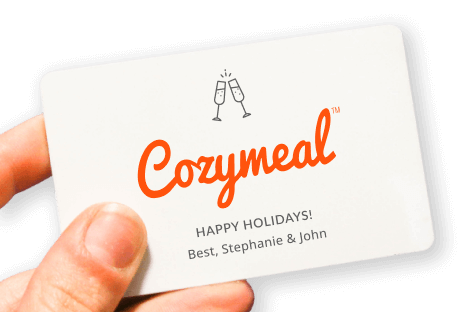 GET UP TO $50 IN COZYMEAL
CASH™
$100 or more, get $10 Cozymeal Cash™
$250 or more, get $25 Cozymeal Cash™
$500 or more, get $50 Cozymeal Cash™
17. Lululemon
Lululemon is a favorite athletic and athleisure store for many. Give gift cards here and your employees will be able to purchase leggings, tops and athletic shoes. Lululemon is a great store for employees who enjoy being active, doing activities like running, yoga and pilates.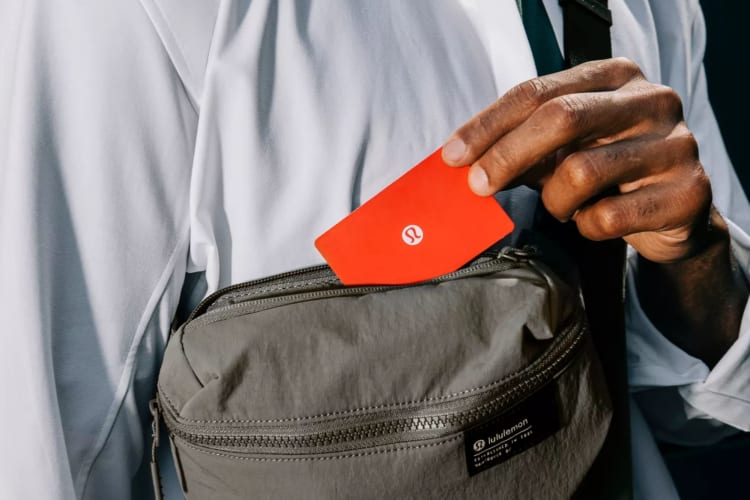 18. DSW
An outfit is never complete without the right shoes, and DSW offers great shoes at great prices. You can find name brands for men, women and kids in a variety of styles. From athletic sneakers to dressy heels to casual sandals, DSW has the shoes that will finish a look. A gift card to this store is ideal for any employee who wants to give their closet a boost.
19. H&M
Looking for a store that offers business attire as well as weekend wear? H&M is one of the best places to go. This store has blazers, trousers and button-downs as well as t-shirts and jeans. Plus, with reasonable prices, employees will be able to purchase plenty of clothes with their gift cards.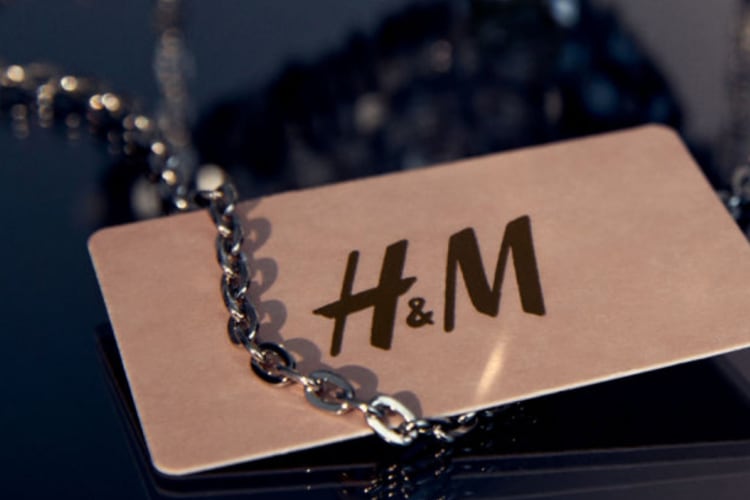 20. J.Crew
J.Crew is one of the most stylish stores, so receiving a gift card here will be well-received by those who love clothes. J.Crew has clothes that can be worn to work as well as more casual options for the weekend. With a J.Crew gift card, you can also purchase from J.Crew Mercantile and J.Crew Factory.
21. Nordstrom
When it comes to fashion retailers, Nordstrom is a favorite among those who love clothes. With hundreds of brands, your employees are bound to find something they love and can purchase it using this gifted employee gift card. From casual pieces to night-out clothing, Nordstrom has it all.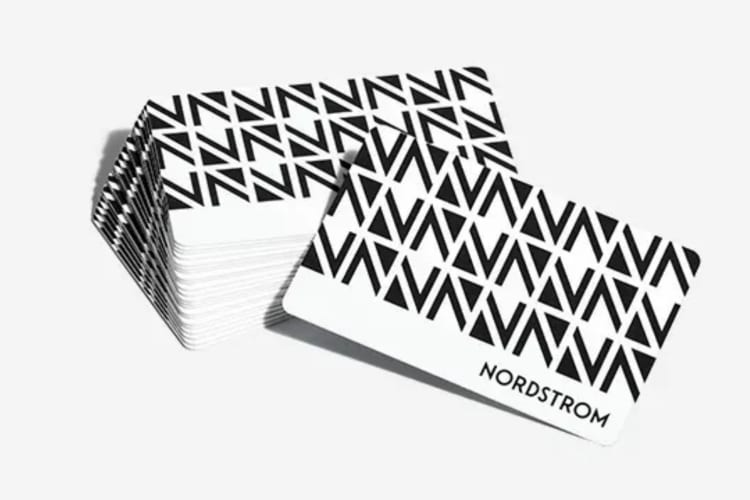 Hobbies
Outside of work, your employees have hobbies and activities they love to engage in. Giving employee gift cards that help them do these hobbies will help show your appreciation for everything they do.
22. Joann Fabrics
For any employee who enjoys getting crafty, gift cards to Joann Fabrics will be a favorite. As the name suggests, Joann Fabrics has fabric that can be used for quilting and sewing. But you can also purchase paint and canvases as well as materials for woodworking, candlemaking, tie-dying and more. It's great for people who already have hobbies and want to start new artistic ones.
23. REI
Looking for employee gift cards for those who like to go outside? REI is one of the best retailers for outdoor pursuits. At REI, you can purchase gear for hiking and camping as well as clothing for these activities. Cycling, running, climbing, water and snow equipment are also sold at REI.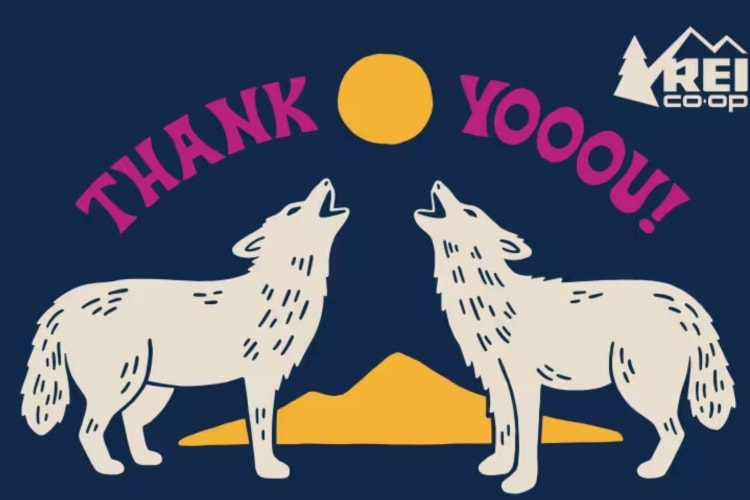 24. Fitbit
Employees who take their fitness seriously will love a Fitbit gift card. This employee gift card will allow them to get a year's membership or the ability to purchase a Fitbit tracker. Fitbit Premium provides insights, metrics and wellness reports to help track progress and health.
25. Sephora
Those who love skincare, cosmetics or hair products will love receiving a gift card to Sephora. This store sells makeup, skin and hair care products and fragrances at a diverse range of prices. Employees who are even vaguely into beauty or self-care will love the opportunity to have a shopping spree at this store.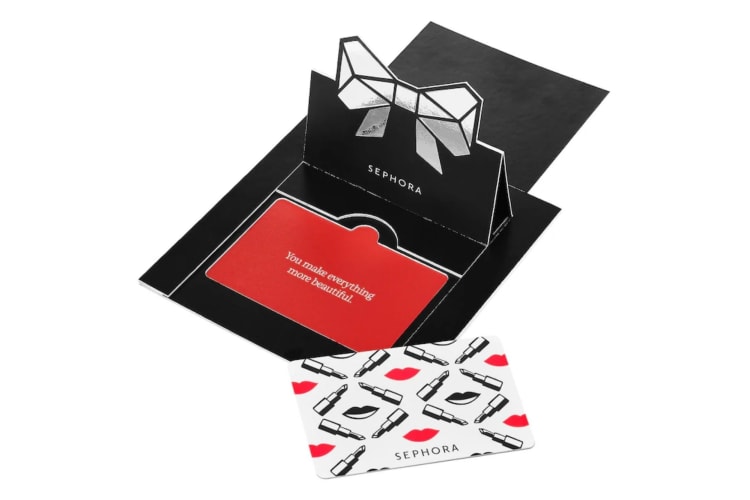 26. Paper Source
Employees who love to journal or love stationary will love receiving an employee gift card to Paper Source. Here, they'll be able to use an employee gift card to purchase planners, calendars, notepads, journals and pens. There are also a wide variety of office supplies and home goods that they can use to dress up their desk or home office.
Streaming Services
Everyone uses streaming services as part of their entertainment. Whether your employees are watching movies or catching up on their favorite television shows, employee gift cards to streaming services will certainly show that you're grateful for them and want them to be able to kick back and relax at home.
27. Netflix
A major streaming platform, Netflix is a great hub for all things visual entertainment. With blockbuster movies, favorite television shows and Netflix originals, this employee gift card will be a gift that your employees will continue to enjoy. This employee gift card will help aid your team in relaxation after work.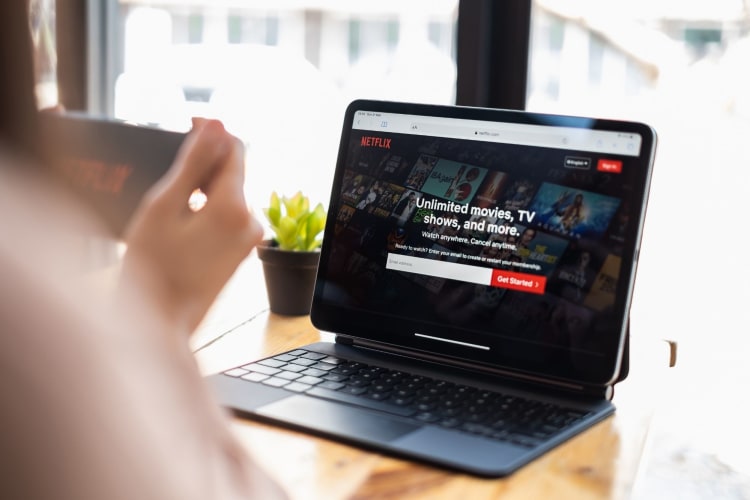 28. Hulu
As one of the major streaming services, Hulu is a great option for employee gift cards. These gift cards can be redeemed for a Hulu subscription that will enable your employees to watch movies, television shows, sports and live TV. New shows are always being added, so your employees will never be out of entertainment to enjoy.
29. Apple TV
Another great streaming service for employee gift cards is Apple TV. This streaming service has plenty of originals, from animated movies and documentaries to podcasts and television shows. Employees will enjoy the entertainment when relaxing after work.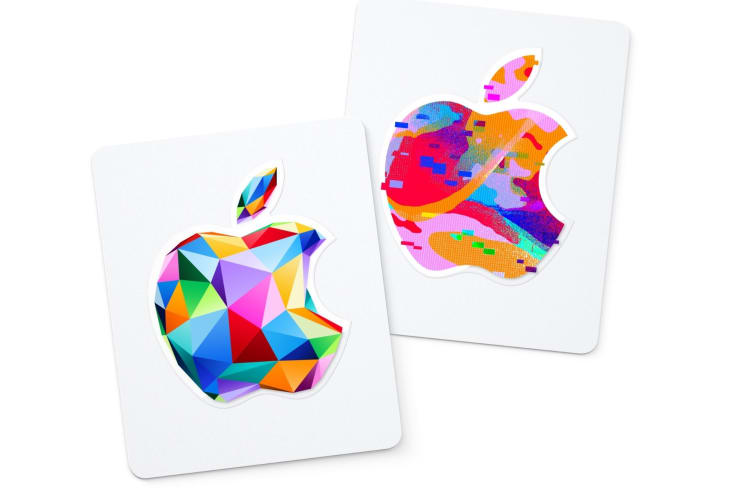 Employee Gift Card Programs
When you aren't sure what to give employees, employee gift card programs are the best choice. These platforms help show appreciation and recognition as well as provide an opportunity for recognition and motivation. Employees will love being able to choose which stores to get a gift card from.
30. Bonusly
If you're looking for a platform that offers recognition and incentives, Bonusly is ideal. This employee gift card platform allows your team to redeem points for gift cards. It can be used as an incentive to boost morale or motivate.
31. Awardco
This employee gift card platform allows both employees and managers to show their appreciation and recognition to each other. Awardco has plenty of large companies, so your employees will be able to choose and receive gift cards from some of their favorite stores.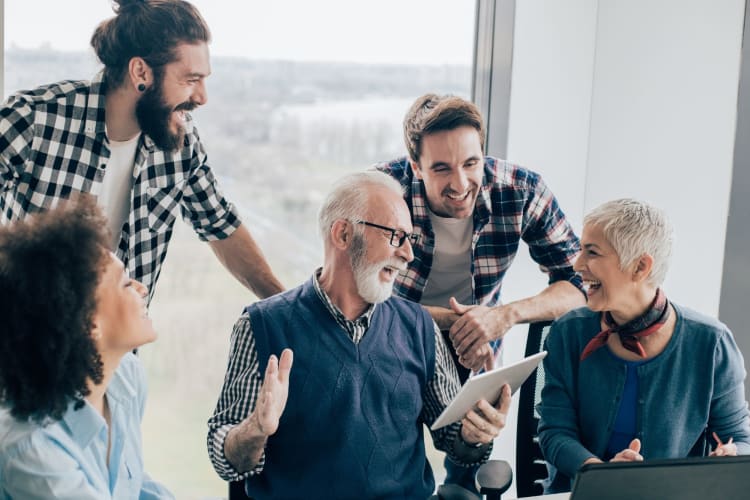 32. Caroo
One of the easiest employee gift card platforms to use is Caroo. With this platform, you can send gift cards to any employee anywhere in the company. The platform manages data, so you can send gift cards right to employees' homes.
33. Nectar
Nectar is a great way to distribute gift cards to employees. Use this platform to help recognize employee achievements and improve the company culture. Incentives and gifts for a job well done are a great way to boost employee happiness. Nectar can also be integrated with Slack and Microsoft Teams, so it can become a vital part of your workplace.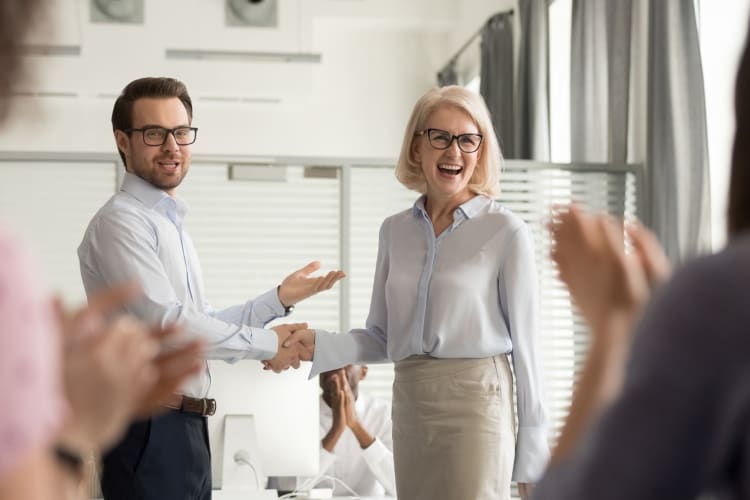 Employee Gift Card FAQs
Are gift cards taxable employee benefits?
Yes, gift cards given to employees are considered taxable income. The card's cash equivalent must be reported on tax forms, such as a W-2. Gift cards have to be reported as a supplemental wage and must be withheld on taxes.
Can you use gift cards as incentives?
Yes, you can give employee gift cards as incentives. In fact, employee gift cards are a great way to motivate as well as recognize employees for their hard work.
What is the appropriate amount to put on a gift card?
In general, employee gift cards can range from $15 to $75. However, this amount may change depending on the occasion. Gift cards used as incentives may be less than ones given out for holidays, birthdays and other special occasions. Ultimately, it's up to the person giving to decide the appropriate amount.
When to give gift cards?
You can give gift cards as motivation or incentives before completing a job or a project. Gift cards are also a great way to recognize a job well done or high evaluation scores. Give employee gift cards for Employee Appreciation Day, holidays and other special occasions.

Join 200,000+ Culinary Enthusiasts
Exclusive deals, recipes, cookbooks, and our best tips for home cooks — free and straight to your inbox. PLUS: 500 Rewards Points.
Employee gift cards are a great way to show your employees appreciation for all the work they do daily to make the company successful. They're also a great way to motivate and incentivize employees for their work or finish upcoming projects. With a variety of employee gift card options, from hobbies to entertainment to shopping as well as gift card platforms, your employees will be spoiled for choice when choosing their gift.
For even more ideas for employee gifts, check out other experiences happening on Cozymeal.