47 Employee Appreciation Day Ideas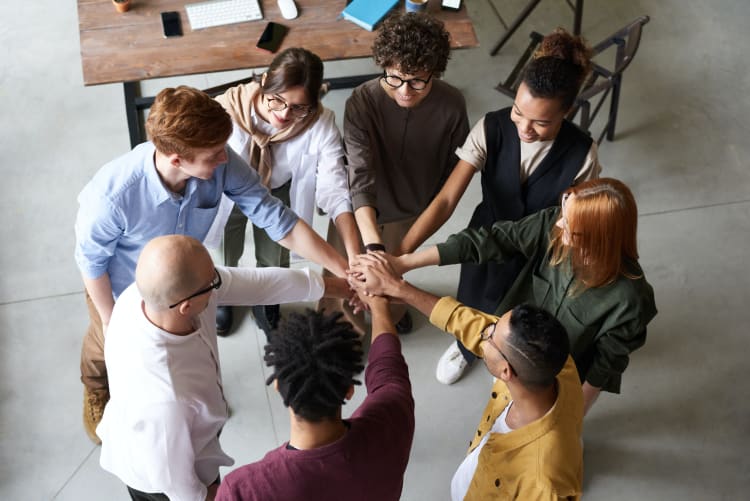 Looking for thoughtful, original and useful ideas for Employee Appreciation Day? In addition to thanking employees for all they do throughout the year, it's a great way to boost morale, increase productivity and show your appreciation.
Sure, you could always go with a nice cake. Who doesn't like cake, right? But why not kick it up a notch with a really cool gift your employees will be gushing over (and will actually use)?
Choosing just the right gift for Employee Appreciation Day — which is the first Friday in March, by the way — can seem like a tough task. It's not like you can send your assistant out to pick something up (you need to include them in the gift, remember). Whether you need Employee Appreciation Day ideas for a small office, a large corporation, a close-knit group or remote work staff, here are some suggestions for games, activities and gifts for employees that everybody will love.
Jump to Section
Foodie Gifts for Employee Appreciation Day
1. Food Tours
Food tours are an excellent way to get out and see the city while connecting with your employees. With an expert guide leading the group, you and your team will get to learn a little history, see some architecture and taste a lot of great food along the way. You can find food tours in Seattle, food tours in New Orleans and many other cities. Browse all food tours near you today.
Book a Team Building Experience Now

Connect with your team through world-class cooking classes, mixology classes, food tours and more.

Book Now
2. Online Mixology Classes
Gather the glasses, blenders, jiggers and shakers for online mixology classes that serve as a fun and informative activity for Employee Appreciation Day. From classic rum drinks to mimosas, margaritas and mai tais, your employees will learn from the best mixers in the business how to create their own stunning craft cocktails from home.
3. Virtual Wine Tasting
Are your employees wannabe wine connoisseurs? A live virtual wine tasting experience is an excellent way to learn about Italian, French, sparkling wines and beyond from world-class sommeliers and chefs. While your colleagues sip and sample, they'll also learn all about different types of dishes to pair their wines with.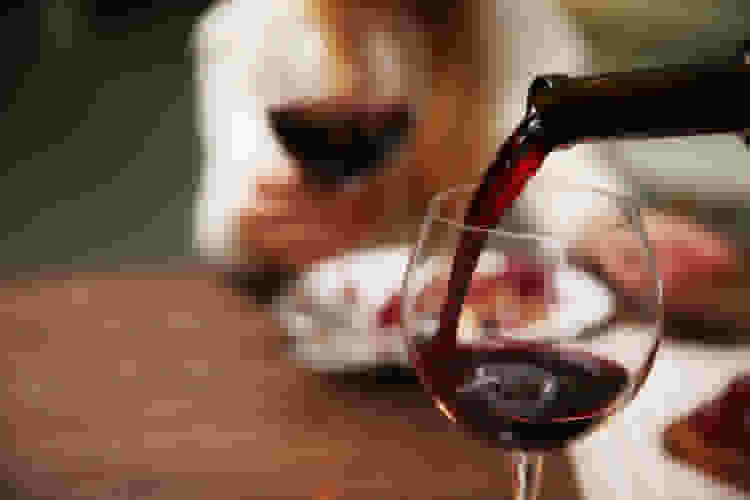 4. Cooking Classes
Learning to work well in the kitchen while mixing, cutting, chopping, broiling and roasting can contribute to better communication and employee engagement. Besides, creating something you can eat is just plain fun!
Getting your hands dirty in some chef-led cooking classes is a unique way to celebrate Employee Appreciation Day. Check out cooking classes in Philadelphia, cooking classes in Denver and beyond for a unique way to celebrate your staff or reward an employee of the month. Browse all cooking classes near you to pick your favorite!
5. Online Cooking Classes
Online cooking classes are the perfect gift for employees who aren't able to get out or who work remotely. Being online, it doesn't matter if the weather outside is frightful. It's completely interactive and live, and you can join from the comfort of your own kitchen! Make it a group experience or let the individual pick their own experience. Choose from cuisines like German, French, Russian and Japanese, or learn how to make pasta, bake artisan bread or decorate cakes like a pro.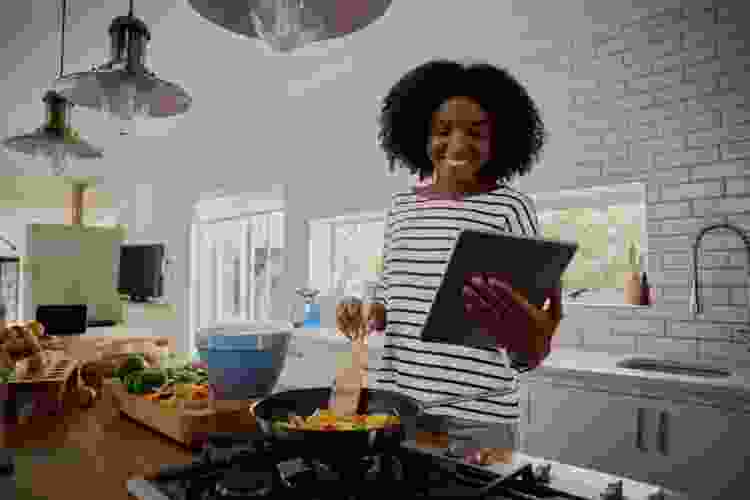 Find Team Building Activities Near You
Connect with your team through world-class cooking classes, mixology classes, food tours and more.
6. Private Chef
Sit back, relax and connect with your group while someone else does the grocery shopping, cooking, serving and cleanup. When you book a private chef for Employee Appreciation Day or something special like a work anniversary, all you have to do is enjoy your time. You can even customize the meal for employees who are vegetarian or have allergies or sensitivities. You can find private chefs in Los Angeles, private chefs in Chicago and more. Find a private chef near you to get started.
7. Foodie Gift Cards
Can't choose? Give the gift of choice with foodie gift cards. Between private chefs, online mixology classes, cooking classes and food tours, your employees can put together a culinary package catered to their own interests. Gift cards are available in any custom amount over $10 and never expire.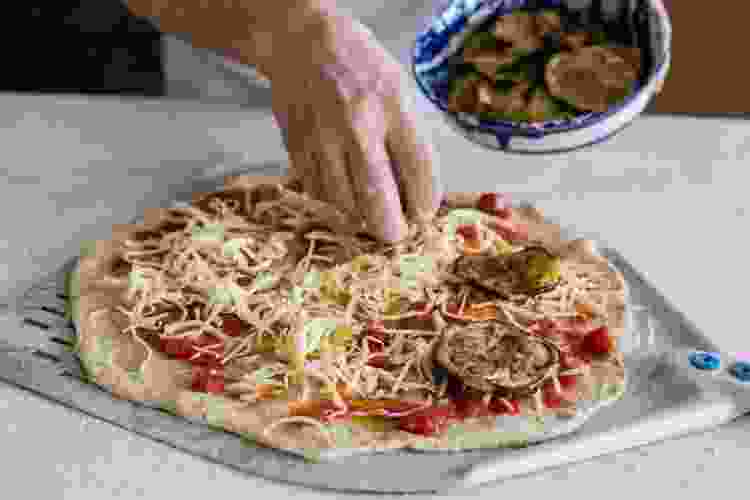 8. Whiskey Tasting
For the whiskey snobs on the team, a whiskey tasting makes a thoughtful, fun and useful Employee Appreciation Day gift. They'll get to follow along with a world-class scotch steward who will teach them everything there is to know about whiskey, bourbon and scotch from around the world.
9. Coffee Classes
The morning crowd will love getting their caffeine fix while learning to make their own gourmet coffee. Coffee classes are a perfect Employee Appreciation Day event for the folks who frequently mingle at the coffee pot. They'll learn how to roast, brew and pour like a pro to transform their very own kitchen into the café of their dreams.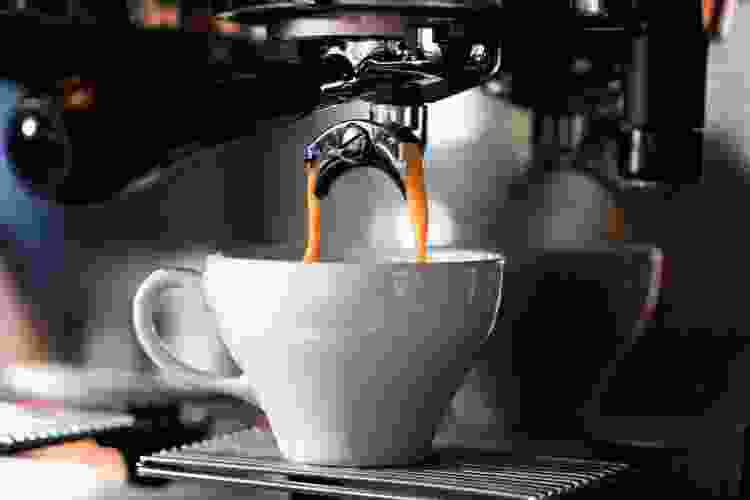 Thoughtful Gifts for Employee Appreciation Day
10. Swag Bags
Company-branded t-shirts, coffee mugs or mouse pads — along with gift cards to coffee shops, restaurants or their favorite store — all make great swag bag gift ideas for Employee Appreciation Day. Tuck them into a reusable or decorative bag and place on each employee's desk as a surprise.
11. Lunch Coolers and Drinkware
A personalized or logo-embellished cooler, soft-sided lunch bag, water bottle or tumbler makes a thoughtful Employee Appreciation Day gift. Employees can stay hydrated and ditch that typical plastic grocery bag for a roomy and sturdy lunch bag.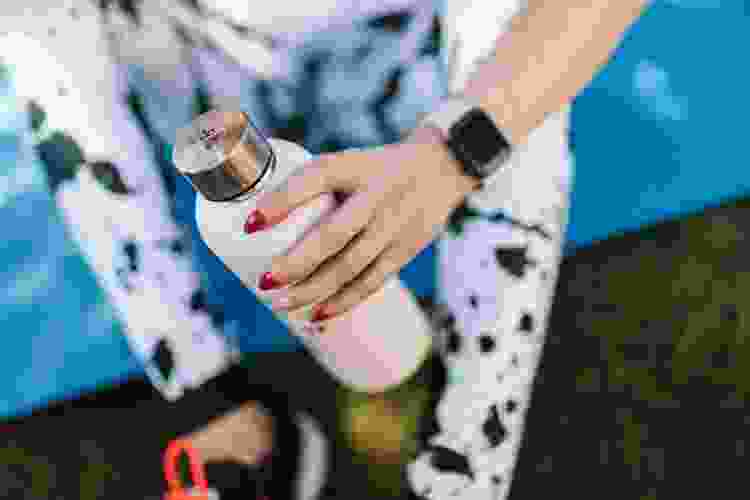 12. Blanket
Every office seems to have at least one or two people who are always cold. Fleece, sherpa, cable-knit and micro plush blankets all make nice gifts for employee recognition programs. You can customize it with a monogram, company logo or the employee's name.
Book an Online Team Building Event
Bond with your team in top-rated online cooking classes, mixology classes, wine tastings and more.
13. Art Classes
Do some digging to find out what hobbies your employees are into. Whether it's painting, cooking, writing or flower arranging, there's somebody somewhere who can teach it. Arrange for an expert to come into the office for Employee Appreciation Day and teach an art class to your group. Hobby and craft stores, and even flower shops, are great places to enlist the help of an expert.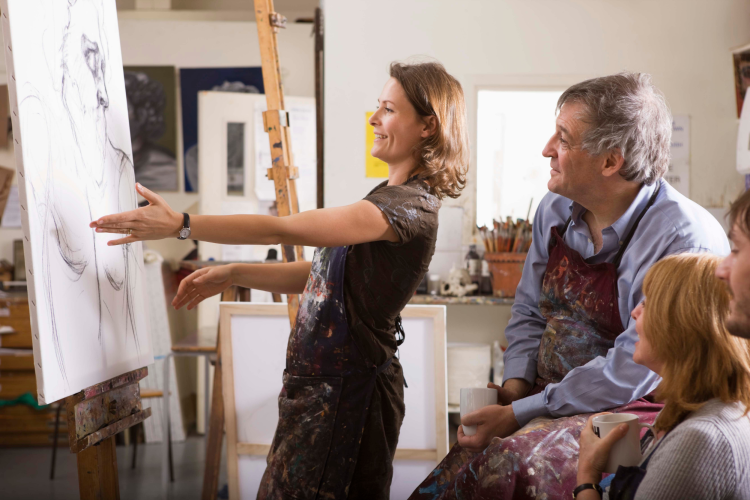 14. Thank You Notes
Go old school and write thank you notes to each employee to show your gratitude and boost morale. This may not be feasible if you have a large office group, but employees will certainly appreciate the gesture.
Games for Staff Appreciation Day
15. Scavenger Hunt
For one of the best team building games to play on Employee Appreciation Day, send your employees searching for clues on a scavenger hunt. Make up the clues yourself or enlist the help of a creative colleague or even your kids. It helps to have a theme, and then you can hide things around the office or go big with a citywide hunt. You could even adapt the game to a virtual scavenger hunt for remote workers. The first team to finish gets a small token like a gift card, two-hour lunch or the afternoon off.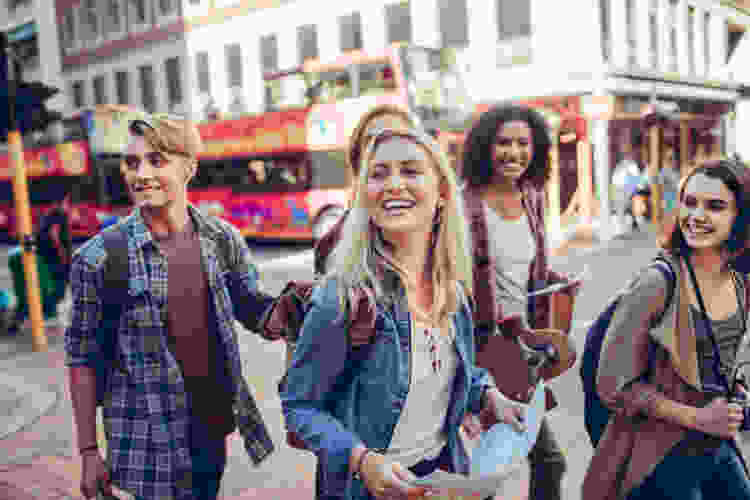 16. Trivia Time
Trivia is the tried-and-true group game for any occasion. You can find all sorts of trivia-based games online and in stores. Pick a popular theme such as Friends, The Office, the 80s, Harry Potter, Star Wars or any other TV show, movie franchise or decade and go from there. You could even plan your own company trivia challenge based on ice breaker questions with your staff.
17. Cornhole
Cornhole has become a popular pastime in recent years. Bars, breweries and wineries around the country have them set up for diners to play. The concept is simple and similar to the way horseshoes are played. Invest in a cornhole board for the break room or outdoor area (you'll need 27 feet from the front of each board if you want to keep it "regulation"). It'll be a hit on Employee Appreciation Day and beyond as employees challenge each other to friendly competition. You can even have it personalized with your company logo.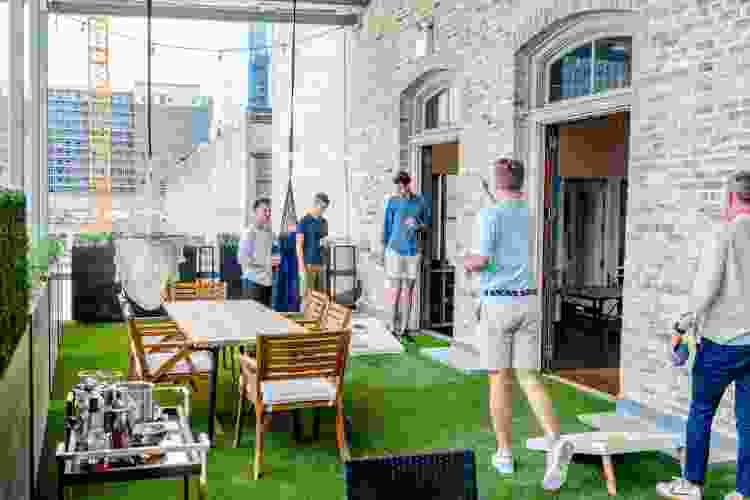 18. Board Game Day
Have everybody bring in their favorite board game (or invest in a bunch for the break room) and spend the afternoon playing games for a fun and nostalgic Staff Appreciation Day.
Team Building Goes Gourmet
Connect with your team through world-class cooking classes, mixology classes, food tours and more.
Team Building Activities for Employee Appreciation Day
19. Cooking Competition
Create your own version of Chopped, MasterChef or The Great British Bake-Off with a culinary team building activity led by a five-star chef. Divide into teams and see who can prepare the best meal in the office. Options include four-course French cuisine, Italian pasta making or an authentic Mexican fiesta. You can find culinary team building activities in NYC, team building activities in San Francisco, team building activities in Austin and beyond. Browse all team building activities near you today.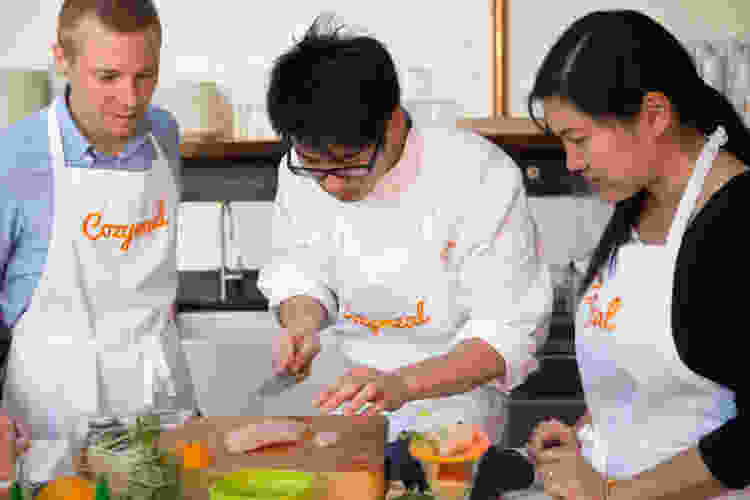 20. Volunteer as a Group
Take a poll among coworkers to choose a charity, conservation group or some other organization to assist for the day or a couple of hours. You'll spend time bonding with your team while giving back to the community at beach cleanups, senior centers, food banks, animal shelters or any number of other charitable organizations.
21. Escape Room
An escape room experience is one of those team building activities that everybody can contribute to in some way. If one person can't figure out a clue, it's likely that somebody else can. Escape rooms are a fun Employee Appreciation Day idea and a great way for teams to learn how to work together to finish first.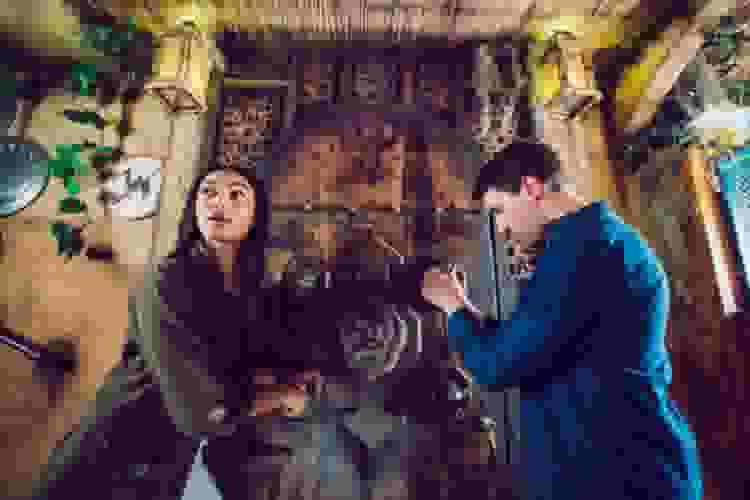 22. Adventure Experiences
Looking for employee recognition programs that appeal to the thrill-seekers in your group? Take your team on a ropes course or book a zipline adventure. These types of activities require teamwork and a helpful attitude. You might just find out that the quietest person in the group has the most athletic ability and adventurous spirit.
In-Office Experiences for Employee Appreciation Day
23. Spa Day
Make it a spa day at the office for a fun perk at work. Arrange for a masseuse, manicurist or yoga instructor to come in and pamper your employees. They'll feel relaxed, appreciated and, hopefully, much more flexible.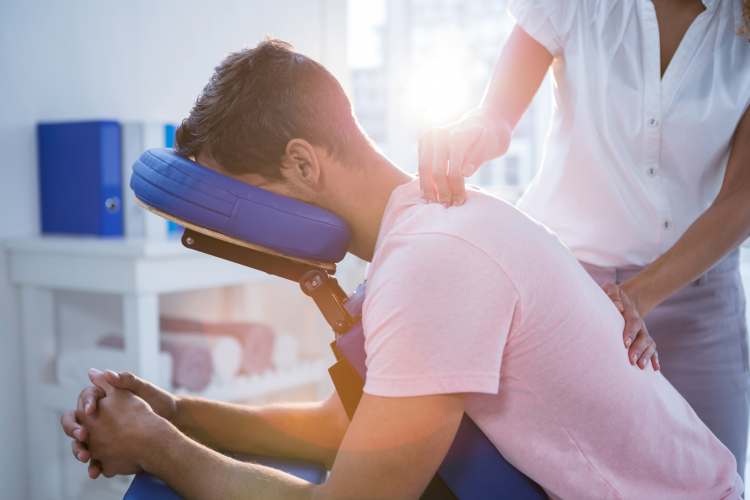 24. Casino Night or Day
Book a casino company to bring in tables for the afternoon for Employee Appreciation Day. An organized event like this allows employees to blow off steam while playing poker, roulette and lots of other casino games. Stock up on some prizes for the top finishers.
Book a Team Building Experience Now
Connect with your team through world-class cooking classes, mixology classes, food tours and more.
25. Video Games
For a fun Employee Appreciation Day idea, set up a few game consoles and TVs in the break or conference room and lay out a bunch of video games for everyone to play. Employees will get to compete head-to-head in some friendly competition and cheer each other on from the sidelines.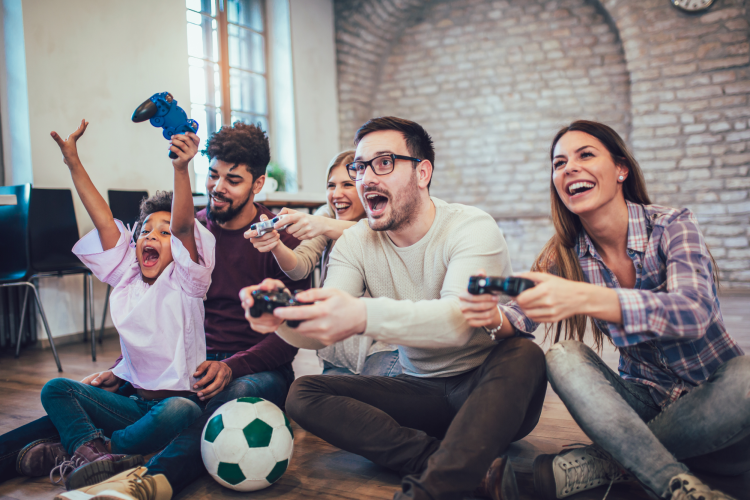 26. Candy Bar
Bring a sweet attitude to the office. Set up bowls of M&Ms, chocolate kisses, Skittles and other candy that your employees like (take a poll). Add tubs of ice cream in different flavors to turn this into a tasty Employee Appreciation Day event.
27. Boss for the Day
Step out from behind the boss desk and give your employees free rein to run the office as they choose on Employee Appreciation Day. You might find out they know what they're doing! It might also let you get better in tune with what they do in their jobs. Regardless, it's bound to be an interesting day.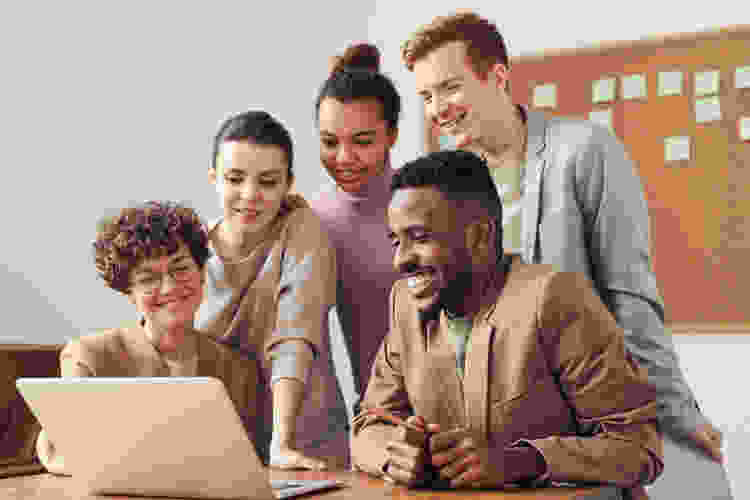 28. Parking Space
Give up your parking space to your Employee of the Month. Whether it's for a week or just the day (you could go all out and make it two weeks), employees are bound to get a kick out of parking in the boss's spot.
29. Party Time
Call a catering company or set up a barbecue station for the ultimate company cookout. Arranging a party and filling it up with fixings gives employees a chance to unwind and enjoy a bit of downtime. You could even play some fun ice breaker games while everyone chows down. Afterward, let everybody go home early. It is Friday, after all!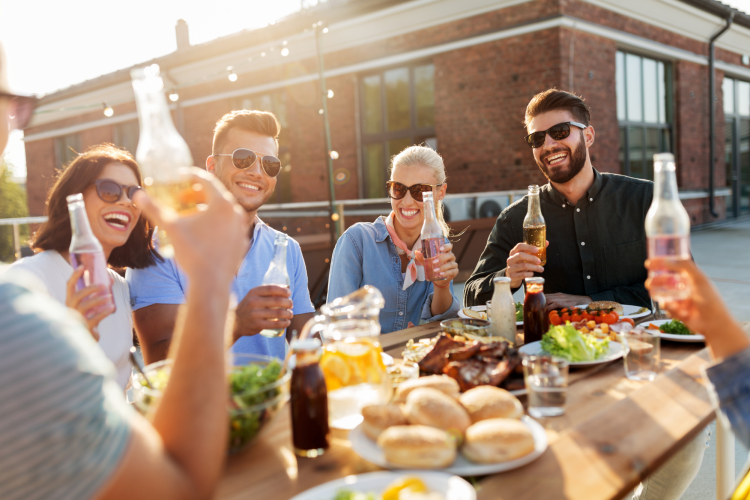 Out-of-Office Experiences for Employee Appreciation Day
30. Bike Rides
Get out of the office and hit the bike trails. Depending on where your office is, employees can bring their bikes to work and take off from there or you can meet somewhere near a trail. If your city has a bike sharing program, take advantage of that for convenience and ease.
31. Roller Skating and Bowling
Take the team to the roller rink or bowling alley. You'll find some employees are experts, while others might not be as skilled. This is a great way for employees to help and get to know each other while having fun on Employee Appreciation Day.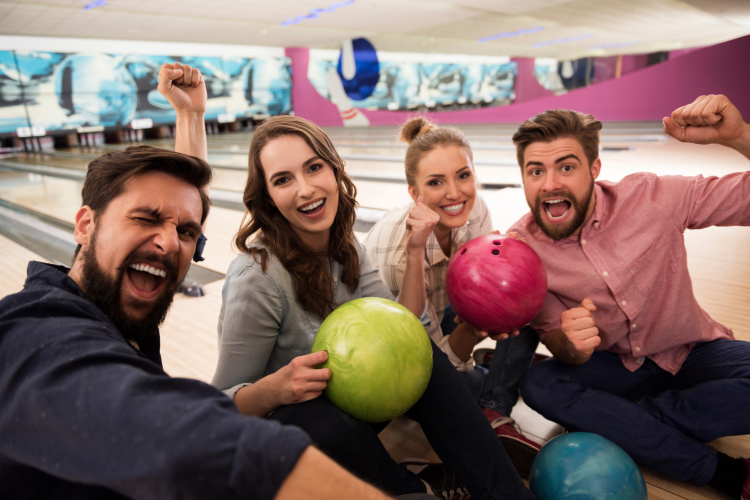 32. Local Attractions
Take advantage of the local sites in your city by taking your group to a museum, art gallery, local zoo/aquarium or botanical garden. This Employee Appreciation Day idea allows you to get to know each other in a stress-free setting.
Find Team Building Activities Near You
Connect with your team through world-class cooking classes, mixology classes, food tours and more.
33. Theme Park
Do you have a theme park in your area? This is a super fun way to show appreciation for your team on Employee Appreciation Day. Your group will feel recharged and relaxed after a day of roller coasters, musical shows, midway games and thrilling rides. Most theme parks offer discounts for large groups.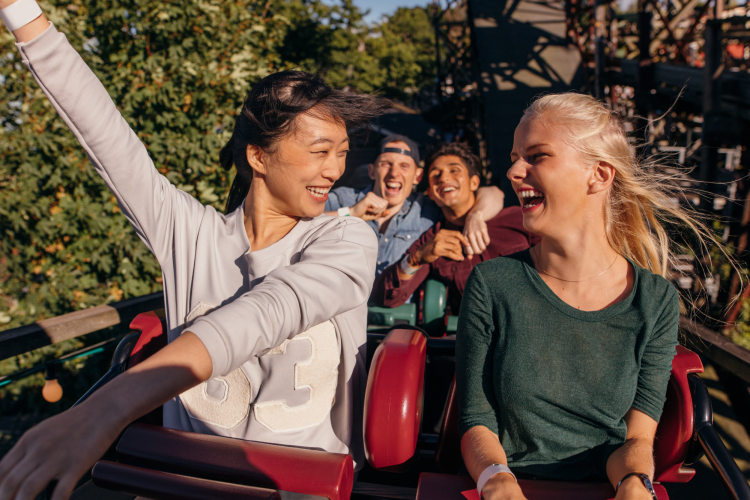 34. Historic Ghost Tour
Treat your group to a walking, trolley or bus tour of a historic district in your area. These tours usually take place at night, so you'll want to make sure everybody's schedule allows them to participate. Afterward, take everybody out for coffee, dessert or a drink to keep the camaraderie going.
Staff Appreciation Day Gifts for Work-From-Home Employees
35. Online Team Building Activities
Culinary online team building activities are a unique way for remote groups to celebrate Employee Appreciation Day. Beyond the typical cooking or mixology classes, expert chefs and mixologists offer live instruction with a team building spin. Your group can learn skills in everything from whipping up craft cocktails to authentic sushi rolling to artisanal pizza making. These virtual team building activities can help boost the morale of employees who may feel isolated in their work-from-home environment. It's also helpful for employees who might have never met in person to get to know each other.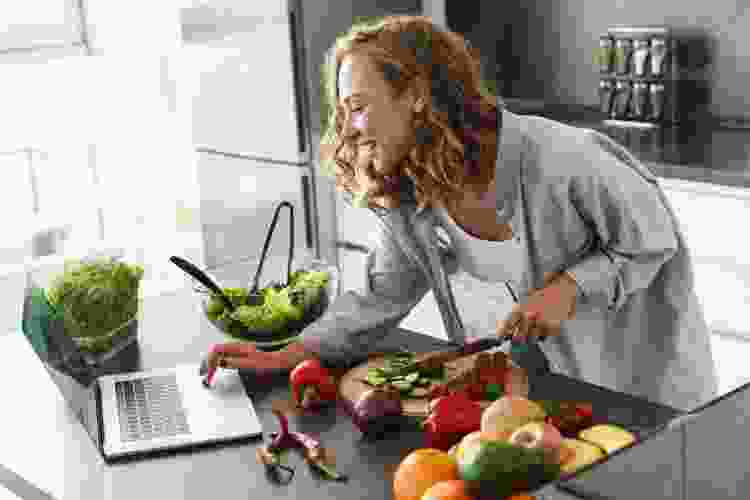 36. Virtual Dinner Party
A virtual dinner party via Zoom, FaceTime or some other video platform makes a unique experience that all employees can take part in whether they work in the office, at home or are in another state. Pick themes, create some virtual ice breakers and decide on games to make a really fun virtual dinner party for Employee Appreciation Day.
37. Virtual Game Day
If you oversee a team of freelancers or remote employees, it can be hard to include them in activities with in-office staff. Online games for remote teams are a great way to bring everybody together for a little social interaction. Plan a time for everybody to gather in front of their screens and play a round of trivia, Scrabble, Never Have I Ever and more. Check out apps like Head's Up!, Jackbox and Houseparty to find lots of fun virtual games for Staff Appreciation Day.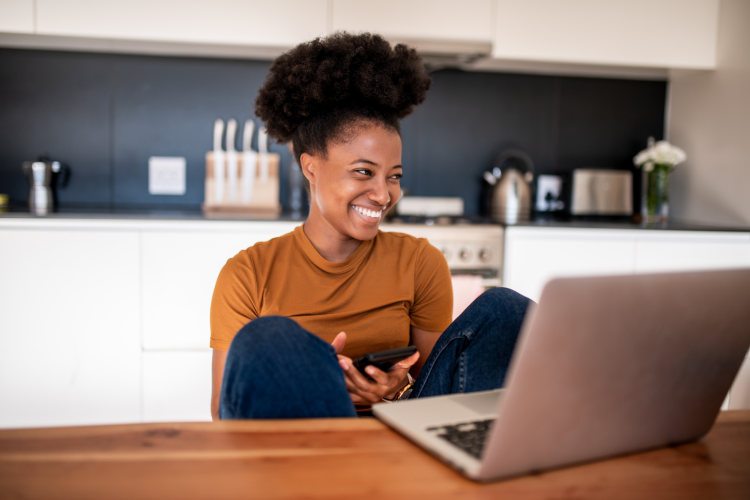 Book an Online Team Building Event
Bond with your team in top-rated online cooking classes, mixology classes, wine tastings and more.
38. Local Gift Cards
If there's one gift that's perfect for every age and interest, it's a gift card to a local business. Employee Appreciation Day is a great time to treat your staff to gift cards for coffee shops, restaurants or a spa in their area. Employees who work from home may appreciate a gift card that gets them out of the house and into a brick-and-mortar store or café.
39. Charging Station
Whether they work from home or in the office, everybody can use extra charging capability. Multi-port charging stations can quickly and efficiently charge Android and Apple phones, watches and tablets while keeping everything neat and tidy in one place. They are compatible with all sorts of USB devices and a useful tool for anyone with a lot of gadgets.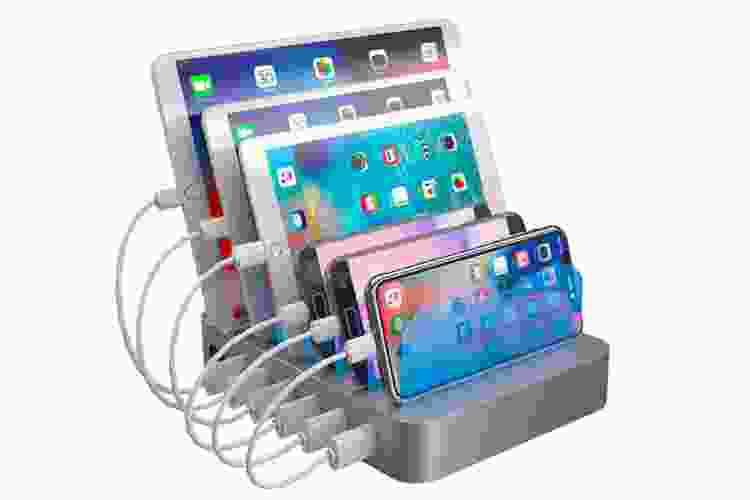 Employee of the Month Gifts
40. Sips by Tea Subscription Box
Subscription boxes are the gift that keeps giving, and they're a perfect way to show an Employee of the Month how much they're appreciated. For the tea drinkers in the office, a Sips by monthly tea subscription lets your employees try new loose-leaf or bagged teas that can be customized to their individual preferences.
41. Grounds and Hounds Coffee Subscription Box
Don't forget the coffee drinkers on Employee Appreciation Day. This coffee subscription box from Grounds & Hounds gives you the option to choose from ground, whole bean or single-serve pods. It's a great way to try new brews and flavor varieties. Pick up a cute tumbler or mug to go along with it. Proceeds support pet-related charities, so it's a win-win for all.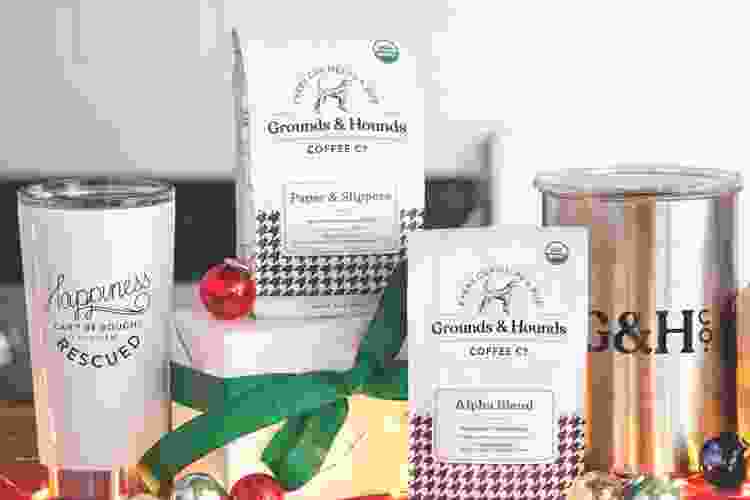 42. Fruit-of-the-Month
Who wouldn't like fresh fruit delivered right to their desk or door every month? You can even add on extras like chocolates and other sweets. Bonus? If you have it delivered to them at the office, they might be inclined to share.
43. BarkBox Dog Owner Subscription Box
Dog lovers (and the dogs they love) will enjoy a monthly subscription BarkBox filled with treats, toys and other fun dog stuff for Employee Appreciation Day. If you know what breed of dog they have, you could add a breed-specific magnet, pen or other small item.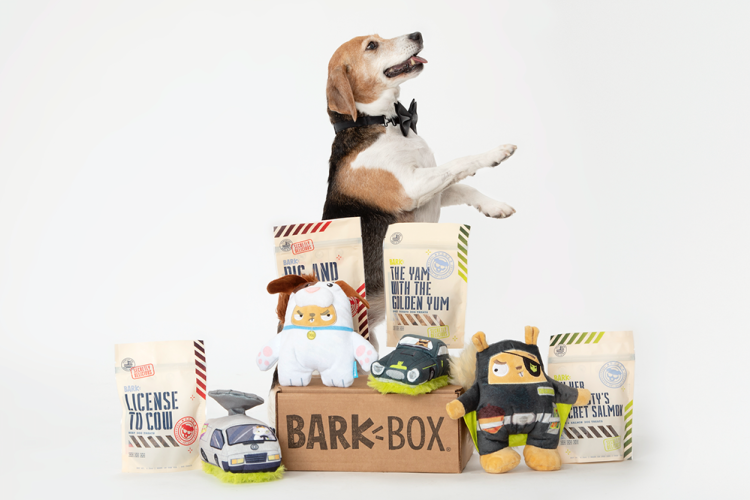 Find Team Building Activities Near You
Connect with your team through world-class cooking classes, mixology classes, food tours and more.
Office Upgrades for Employee Appreciation Day
44. Break Room Entertainment
Invest in a television (or upgrade the old one) and a video game console for the break room. Employees can spend lunch hours and break time playing their favorite games or catching up on news and TV shows. Maybe throw in a streaming subscription for even more viewing options on Employee Appreciation Day.
45. Keurig Machine
Adding a Keurig machine to the break room makes a great employee recognition gift that the whole office can enjoy. Stock it with a variety of coffee, tea and even hot chocolate for a Staff Appreciation Day that goes on all year.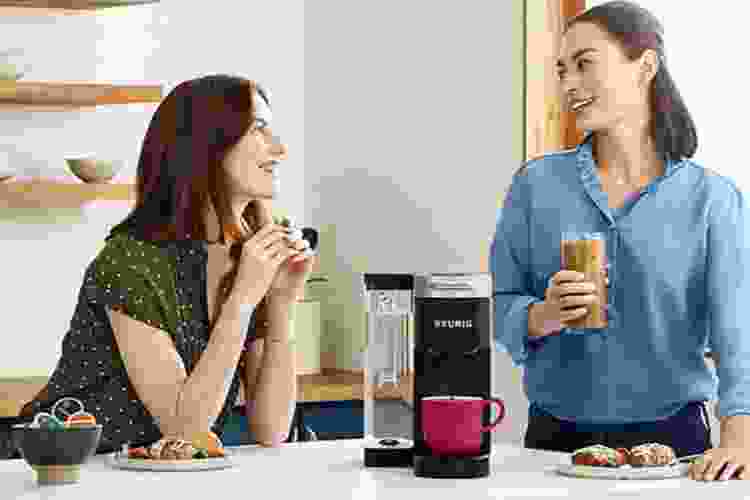 46. Bluetooth Speakers
Music can bring a sense of relaxation and focus to day-to-day tasks. Purchase a nice set of Bluetooth speakers for the common area or for each employee's desk. Employees can listen to their favorite tunes while eating lunch or taking a break. On that note, giving employees extra break time is a wonderful way to show employee recognition.
47. Desk Décor
Purchase plants and fun décor for your employees' desk and workspace. Plants add a touch of nature and color to the indoor office setting. Succulents are popular, as are trailing vines and flowering varieties. Take into account the availability of sunlight when choosing a plant. Other desk ideas for Employee Appreciation Day could include photo frames, magnets, planners, stationery, a nice pen set or standing desks and ergonomic keyboards.
FAQs
How do you celebrate Employee Appreciation Day?
From in-office parties and events to off-site team-building experiences, National Employee Appreciation Day should be all about fun and maybe a game or two. Leave the work for later. It'll still be there.
What day is Employee Appreciation Day?
Employee Appreciation Day is held on the first Friday in March. In 2023, it's Friday, March 3. Really, though, you can share your appreciation for employees any day of the year, whether it's for a major achievement, after the completion of a big project or just because.
Book a Team Building Experience Now
Connect with your team through world-class cooking classes, mixology classes, food tours and more.
What are good employee appreciation gifts?
Whether you know your employees well, have a group of new recruits or manage a group of work-from-home employees, Employee Appreciation Day should be all about them (and not work). Consider gift cards to restaurants, online cooking classes, outdoor experiences or local attractions. A boxed lunch from a local caterer or a luncheon prepared by a private chef are both great gifts that your employees are bound to enjoy.
Why is Employee Appreciation Day important?
When employees feel appreciated, their motivation, productivity and job satisfaction increase. It's a great way to show your appreciation for everything they do, as well as provide a break from the stresses of the day-to-day work schedule. If individual Employee Appreciation Day gifts aren't up your alley, involve your whole team in fun non-work-related activities, experiences and events.
Why do employees need both recognition and appreciation?
As the saying goes, "It's the thought that counts." It's not just about the gift (though, who doesn't love a great gift every now and then?). Recognition and appreciation make employees feel secure with their place in the company. They develop a sense of purpose, trust and job satisfaction from the fact that they, and their work, are valued by others.

Join 200,000+ Culinary Enthusiasts
Exclusive deals, recipes, cookbooks, and our best tips for home cooks — free and straight to your inbox. PLUS: 500 Rewards Points.
From gift cards, swag bags and wellness days to parties, excursions and team building activities, choosing Employee Appreciation Day gifts doesn't have to be difficult. This guide was designed to provide a wide variety of ideas for lots of budgets. Use one of these Employee Appreciation Day ideas or pick a concept and add your own unique and creative touches.
With a little planning, you'll come away from the day with happy and stress-free employees who feel appreciated and are likely to remain loyal to the company. Remember, Boss's Day is October 16. Set that bar high!
For even more Employee Appreciation Day ideas, check out other experiences happening on Cozymeal.
Team Building in Cities Near You