39 Perks at Work Your Team Will Thank You For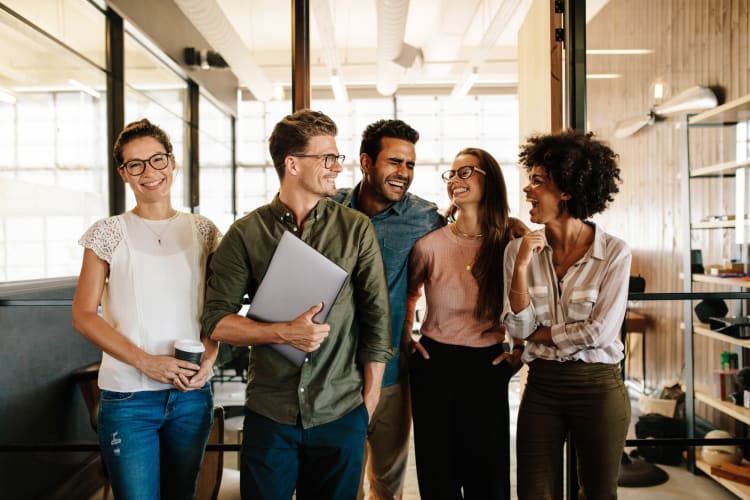 When it comes to workplace incentives, everyone loves a premium salary and a great insurance package — but they look for great perks at work, too.
A quick commute and a comfortable work environment are also high on the list of attractive features, but genuine job satisfaction sometimes requires more. This can come in the form of workplace perks that can make a job more attractive, more enjoyable and keep your workers happily engaged. But perks aren't guaranteed; they're an elective part of work culture that requires some creativity, a bit of thoughtfulness and possibly some expense on the part of the employer.
So if perks are a voluntary addition to the workplace, what role do they play in overall job satisfaction and employee happiness? And how can you tap into the potential of perks at work to help your workers stay engaged and enthusiastic?
It might help to first clarify what exactly the idea of perks at work refers to and to draw a clear separation between perks and benefits.
Jump to Section
What Are Perks at Work?
Wondering "What are perks at work and how do I provide them?"
Perks at work are any compensation beyond a worker's salary and insurance package. Sometimes perks seem to fit more in the benefits category; things like paid personal time and sick days are perks rather than benefits and can vary greatly from business to business.
Less obvious perks at work may include flexible schedules and adjustable lunch breaks, educational opportunities such as internal training for job enhancement or financial perks such as investment programs, employer-matched 401K accounts and company discounts. Some employers offer extraneous perks — Inc.com reports that tech giant Google offers onsite fitness classes, meditation rooms, snack bars and more.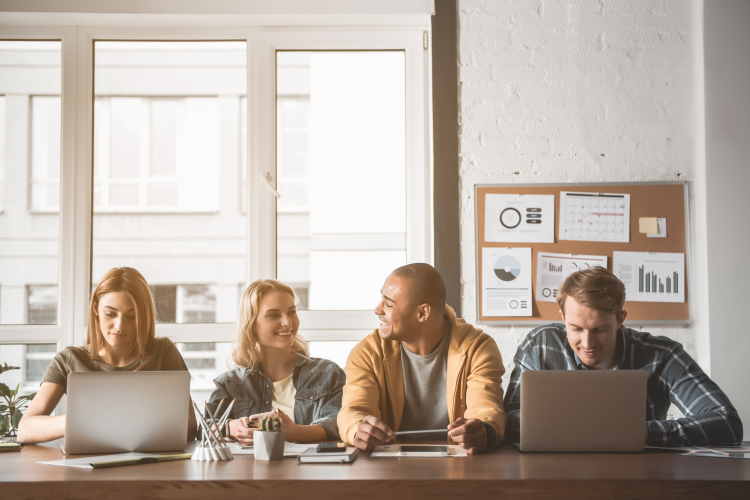 Book a Team Building Experience Now

Connect with your team through world-class cooking classes, mixology classes, food tours and more.

Book Now
What Are Benefits?
Many times, perks at work and company benefits can be confused with one another. What separates them is that benefits are company-provided compensation elements relative to the worker's role in the organization. Things such as salary and insurance packages are benefits.
While perks are an added bonus, they're also a helpful way to promote employee engagement and a method for attracting talent. A company that offers at least a few perks in addition to competitive salaries and health benefits is likely to be more attractive to prospective workers and may reap the reward of retaining quality employees in the process.
How Perks at Work Help Work Culture
A study by LinkedIn found that employee retention dwindles to 48% after the first three years on the job. Companies that sought to empower staff members and make them feel important saw better retention rates over time.
Perks at work can be a key way to influence work culture for the better. They can set a pattern of demonstrating an employer cares about the well-being of its workers, which makes for a defining aspect of the company itself.
Many times, perks can also compensate for a lesser benefit package. For example, a bonus program can make up the difference in a smaller salary, and employees may be willing to overlook a less-than-ideal health care package if a tuition reimbursement plan is available.
This sense of care from a company can inspire employee satisfaction, which can ultimately lead to stronger output from your team and drive long-term employee retention.
Find Team Building Activities Near You
Connect with your team through world-class cooking classes, mixology classes, food tours and more.
Perks at Work for Foodies
1. Food Tours
Treat your staff to an exploration of neighborhood restaurants and hotspots that they haven't had a chance to discover yet. There are guided food tours in Boston, food tours in New Orleans and more, providing great opportunities to introduce your team to fantastic local eateries and culture (which is also great for enhancing your company's community profile). Book a food tour near you to experience one of these fantastic perks at work.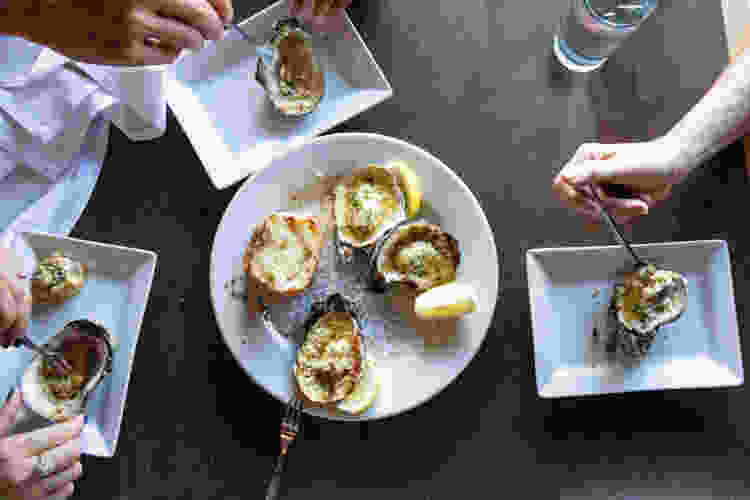 2. Private Chef Experiences
For perks at work that speak to your team's tastes for delicious things, treat them to a custom gourmet meal prepared by one of the best chefs in the industry. Private chefs handle all of the shopping, cooking, serving and cleanup — so your team will truly get to kick back and enjoy! You'll find private chefs in Chicago, private chefs in Austin and more. Browse all private chefs near you to provide your workers a truly unique perk.
3. Culinary Team Building Activities
Any time your perks at work can include team building and employee engagement, everybody wins. And when they're centered around food? Everyone wins even more! Compete in a head-to-head pizza competition, learn to roll sushi together or see who can decorate the best cupcakes. You'll discover a wide array of chef-led team building activities in Dallas, team building activities in DC and beyond. Explore all team building activities near you to get started, or sign your remote team up for live online team building activities!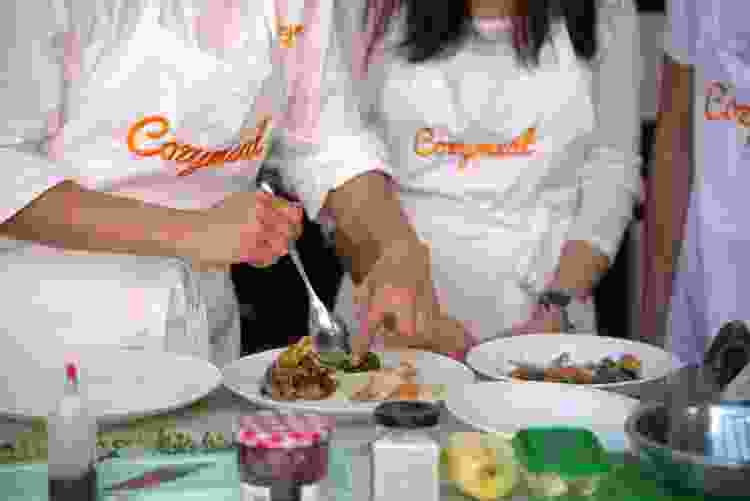 4. Cooking Classes
Book a cooking class for your team and choose from an abundance of gourmet menus and specialty cuisines. These hands-on classes are a fantastic way to get your team bonding over a favorite dish or the experience of trying something brand new. You'll find cooking classes in Philadelphia, cooking classes in San Francisco and more cities. Browse all cooking classes near you to find your favorite, or treat your remote team to some live online cooking classes from home.
5. Online Mixology Classes
If you've got a remote team who misses the vibe of a group happy hour, there's a world of online mixology classes available for their enjoyment. With top-rated mixologists as their guides, they'll get a masterclass in cocktail history and fun facts, preparing specialty drinks, garnishing secrets and more. This perk at work is the perfect way to introduce a virtual happy hour to the modern workplace.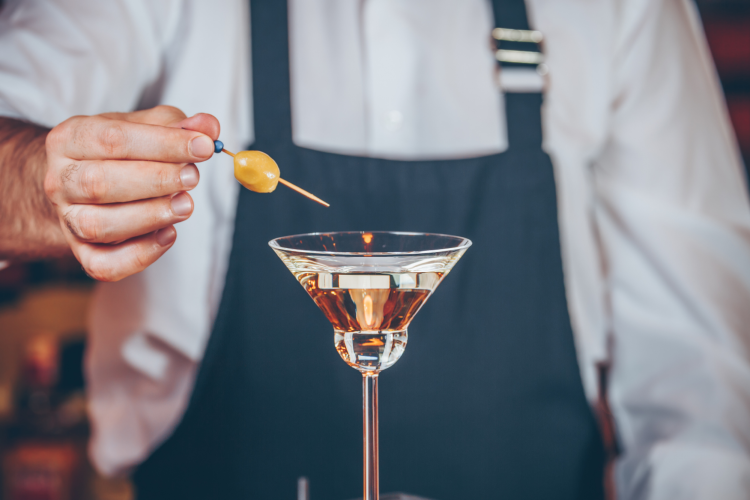 Book an Online Team Building Event
Bond with your team in top-rated online cooking classes, mixology classes, wine tastings and more.
6. Virtual Wine Tasting
If your team would prefer less mixing and muddling and more sipping and savoring, they'll love indulging in a virtual wine tasting. World-class chefs and sommeliers offer tasting classes that delve into the finer points of wine culture. Your team will get to sample a curated selection of wines while learning all about gourmet food pairings that complement every selection.
7. Coffee Classes
The perfect perks at work for a morning crowd, coffee classes are guaranteed to perk up the whole team's senses. Taught by world-class baristas and coffee connoisseurs, each class is a lesson in brewing, roasting, measuring and pouring the ultimate cup of joe.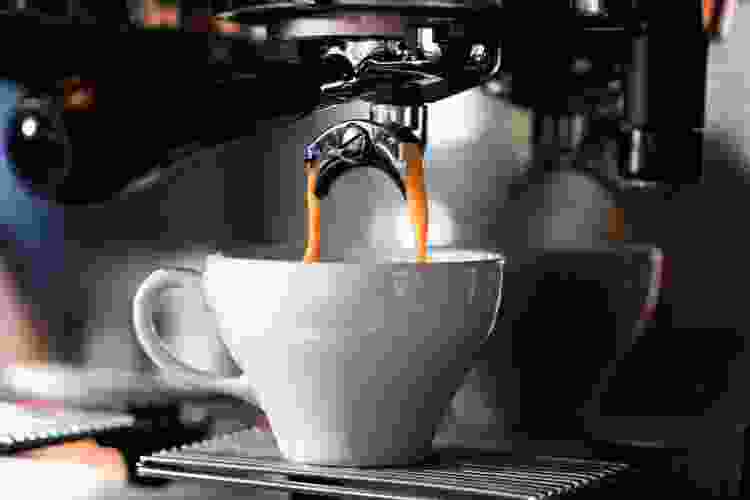 8. Whiskey Tasting
For the scotch snobs on the team, whiskey tastings are unique perks at work that put a fun spin on a tasting experience. Talented scotch stewards will offer your group insight into the history, process and tasting method behind every bourbon, whiskey or scotch selection. Plus, the team can pick up recipes for food pairings and whiskey cocktails the whole group will love!
9. Potlucks and Cookoffs
Bring out the inner chefs in your workers by holding a banquet that allows them to bring their favorite dishes to share. Or let them take up the gauntlet and compete in a blind-taste chili or salsa cook-off, using their personal best recipes to represent the challenge. Offer a prize for the best-loved creations.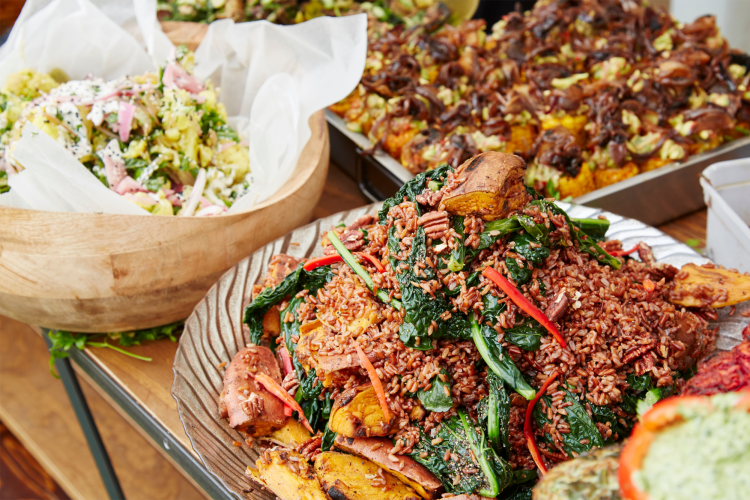 Lifestyle Perks at Work
10. Tuition Reimbursement
Many times, companies offer to pay a portion of their workers' tuition for ongoing education that will ultimately benefit the company. In instances where employees are hoping for long-term employment and are eager to advance within the organization, company perks like this are a win-win scenario.
11. Onsite Gym
With healthier employees comes a more energetic workforce! Even a small room with some dumbbells, resistance bands and a yoga mat or two can be great perks at work that encourage the active folks in the office to spend their breaks engaged in physical activity.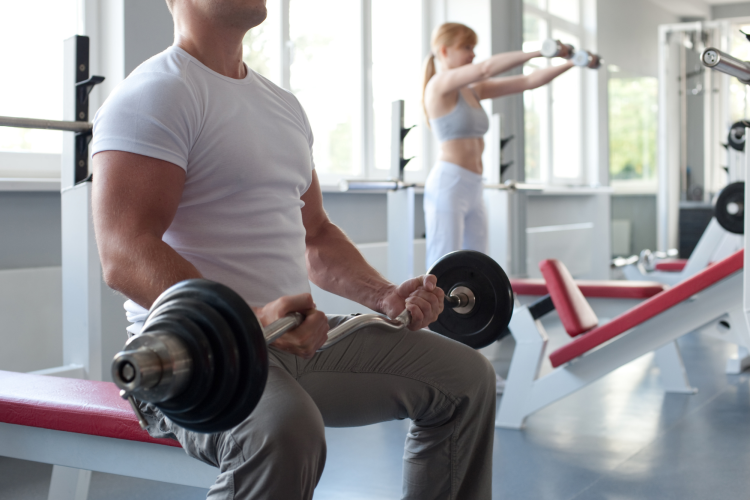 12. Fitness Challenges
Even without an onsite gym, you can offer fitness-themed perks at work. By holding simple fitness challenges, you'll be encouraging staff to improve their health while working together toward a common goal. Individuals or teams can have competitions based on collective steps taken or time spent exercising either at work or at home. Offer the winners prizes like gift cards or portable fitness equipment.
Team Building Goes Gourmet
Connect with your team through world-class cooking classes, mixology classes, food tours and more.
13. Nutritionist Visits
Bringing a nutritionist in for a 90-minute online or in-person session can go a long way in demonstrating to your workers just how much you care about their well-being. It gives them access to a professional they may not otherwise reach out to and a chance to ask questions about improving their eating habits.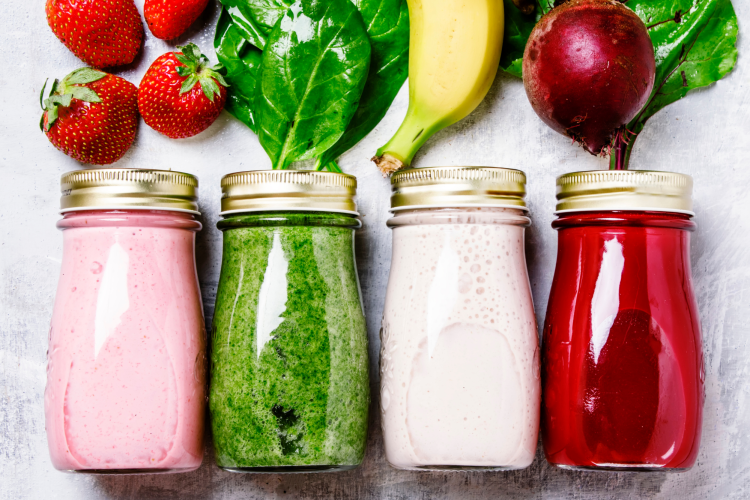 14. Onsite Massage Therapy
Perks at work have rarely been so restorative! Bring in a massage therapist and offer scheduled 15-minute massages, company-paid. Offer longer sessions for additional payment by your team; often, they're more than happy to make up the difference to combine their work and relaxation time.
15. Napping and Meditation Rooms
Providing a dedicated space for your workers to rest and recharge is an easy way to include perks at work without much expense or disruption of the workspace. Choose a room or quiet corner, provide personal yoga mats to your employees and create a calendar for them to reserve a few minutes of relaxation as needed. Tap into the meditation app Calm for help.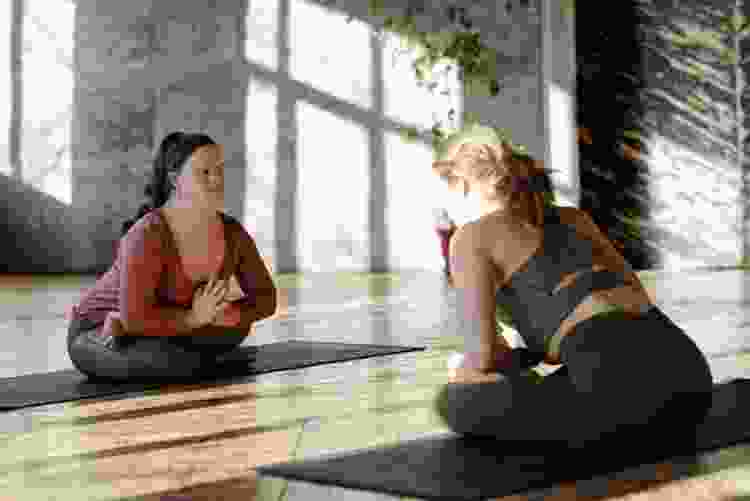 16. Prescription Drug Discounts
One of the most helpful perks at work is a negotiated discount on prescriptions. With the rising costs of medications over the past decade, any amount off is helpful to those who depend on monthly pharmacy trips.
Fun Perks at Work
17. Peer Recognition Programs
From providing simple high-fives and attaboys to subscribing to websites that allow workers to recognize each other for a job well done, peer recognition programs are employee perks that allow workers to get in on the fun of commending their cohorts in a meaningful and visible way.
18. Reusable Water Bottles or Coffee Mug Gifts
Job perks such as this cut down on company waste and show environmental responsibility. They also make for fun branded employee gifts if you customize these items with a company or team logo. Bonus points for providing personalized utensil sets or reusable coffee pods to complete the set.
19. Access to Music
Listening to music can make the day move faster, increase productivity and add a bit of needed energy or relaxation. All it takes is a pair of earbuds and a player. Some companies even allow streaming through laptops, a handy perk for employees who might not keep their top 40 hits on their phones.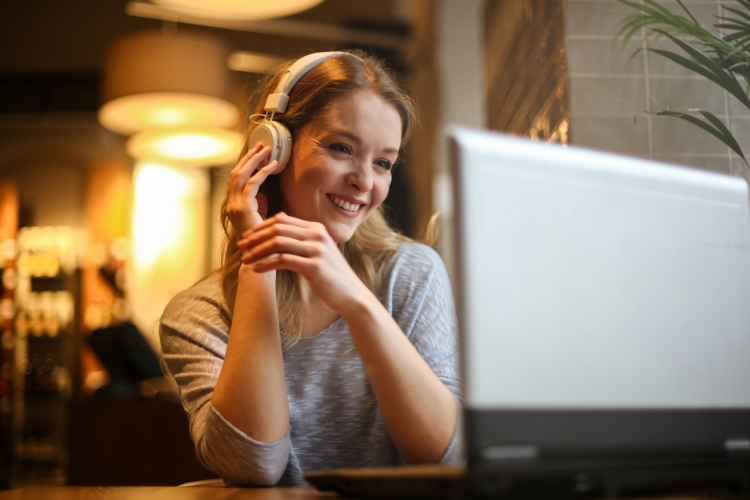 Book a Team Building Experience Now
Connect with your team through world-class cooking classes, mixology classes, food tours and more.
20. Game Day
Designate a day for everyone to bring in their favorite board games. Plan for a few hours of play time during lunch or near the end of the day. If your office is virtual, there are plenty of online games for remote teams. For example, check out the game assortment on Jackbox and have everyone log in for a few rounds.
21. Birthday Programs
Some companies designate their workers' birthdays as paid holidays; others organize cubicle decorations and a cake or other snacks to celebrate. Whichever you choose, observances of employees' special days are perks that make the space feel more personal and the work culture of the company more joyful.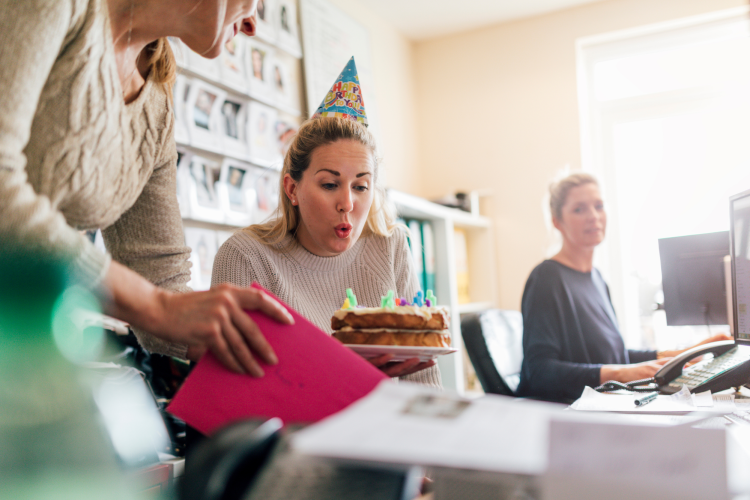 22. Gamified Workplace Activities
Friendly competitions among teammates for prizes and prestige can provide some fun and easy perks at work. Establish sales goals, create reachable work quotas and set sprint-style deadlines with small gift cards or branded items as incentives. Post everyone's to get your team's competitive juices flowing.
23. Offsite Events
Simple off-site trips for lunch, movies, a sporting event or a visit to a putting green will signal your team to switch off the work and turn on the enjoyment for a little while. Throw in lunch or appetizers and drinks, and you have a happy crew ready to return to the job renewed and re-energized.
24. Team Branding
Have your staff create a team name, a mascot and a logo based on their team function. Then, order t-shirts and other branded items to show their team spirit in the office. Meetings will be a whole new experience!
Helpful Perks at Work
25. Onsite Childcare
This is a great perk at work that provides the added benefit of having working parents be more at ease knowing their children are within reach. This in turn can make for a more engaged and productive workforce. If onsite childcare isn't possible, childcare reimbursements, even partial, are great perks at work.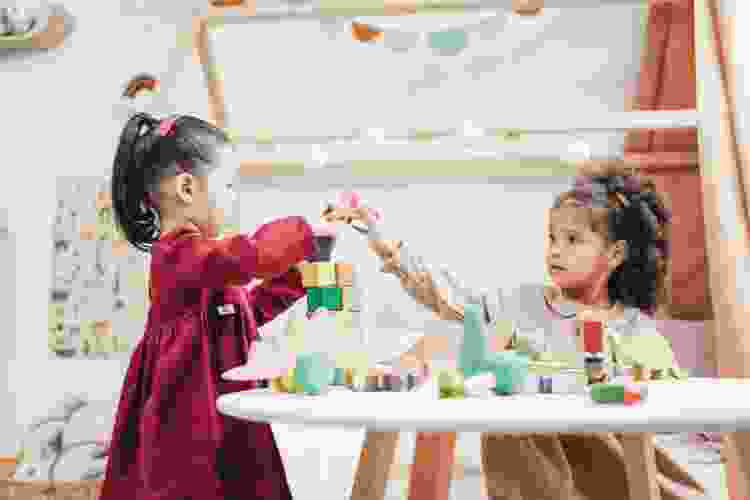 26. Paid Volunteer Time
This can be used as both a great perk at work and an employee engagement opportunity. Volunteering will benefit your workers, your company and the community all at the same time.
Find Team Building Activities Near You
Connect with your team through world-class cooking classes, mixology classes, food tours and more.
27. Travel Discounts
Stipends offered for mileage, carpools and public transit are fantastic perks at work that can really help incentivize employees who may have a relatively long commute. It also demonstrates a commitment to the environment.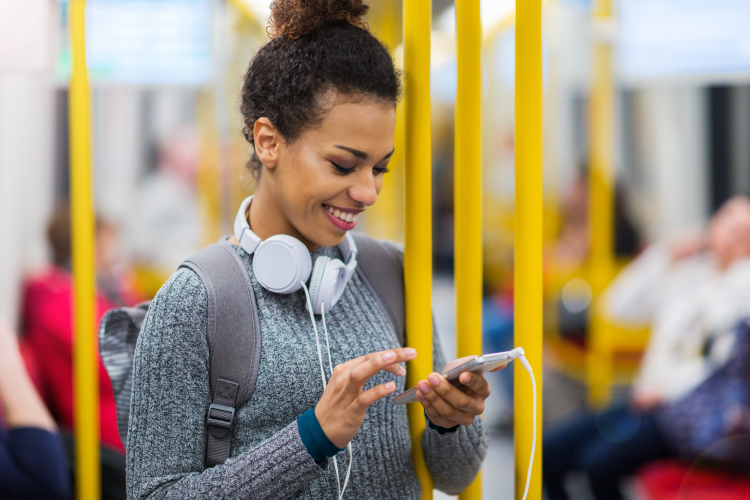 28. Airline Points
Companies that let their employees bank their airline points often allow those points to be used for personal travel, essentially funding worker vacations. Workers can reap the added perk of accruing credit card points if they book their travel through a personal card for later reimbursement.
29. Charitable Fundraisers
Allow your workers to sponsor families from their churches or other community groups with an office-wide toy drive, school supply round-up or food donation event. This will generate some great goodwill and warm spirits while helping those in need — all definite perks at work.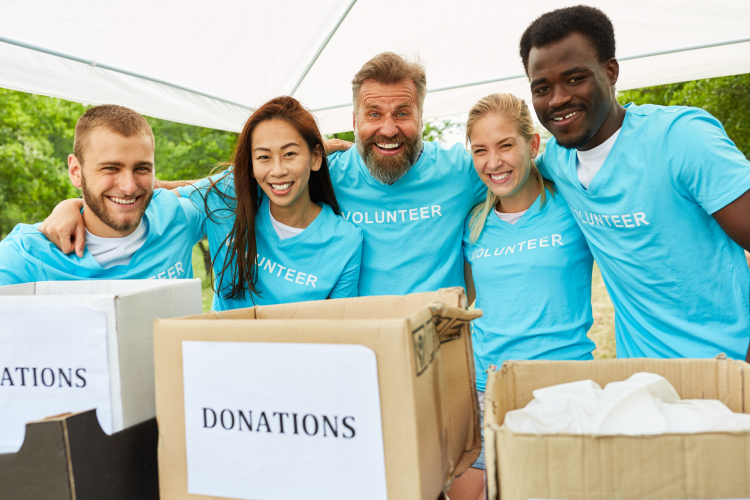 30. Casual Dress Code
An easy perk to provide, casual dress creates a relaxed environment and minimizes expense on buying business clothing. It also sets a tone of trust between employer and employee, which is an asset in the workplace.
31. Diversity Program
A diversity program shows a company's commitment to fairness and the well-being of all their workers. It also ensures everyone gets a fair chance at recognition and opportunities for advancement. Think of it as perks at work that leads to other perks for everyone involved.
32. Employee Development
Programs that mentor people for promotions and opportunities from within are great perks at work that go a long way toward investing in the long-term success of the organization. It also fosters a sense of ownership in workers of all levels and lets them know their growing value.
33. Work Anniversary Recognition
Calling out a work anniversary not only shows your esteem for your employees' longevity and commitment, it also gives your workers something to look forward to. Provide a cake and maybe some thoughtful gifts for employees to show you appreciate their dedication through the years.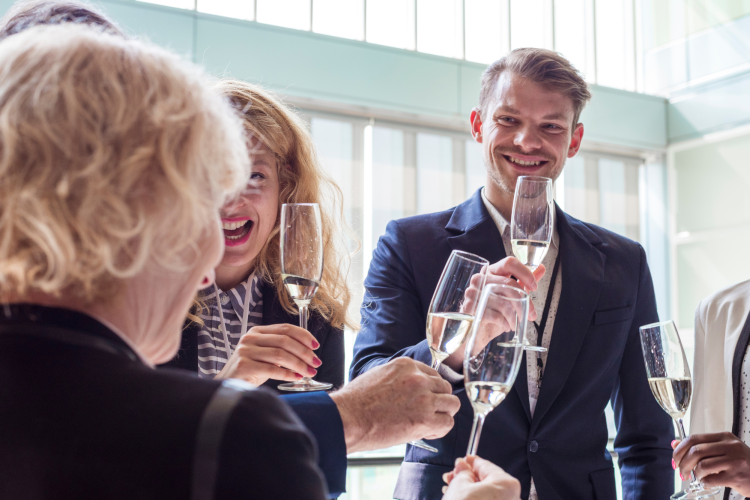 Employee Engagement Perks at Work
34. Virtual Team Building
With many workspaces moving online, maximizing virtual team building activities is important for employee engagement and enthusiasm. Whether you opt for games, challenges, a virtual scavenger hunt or something more relaxing, these activities are key when everyone can only connect by screen.
Book an Online Team Building Event
Bond with your team in top-rated online cooking classes, mixology classes, wine tastings and more.
35. In-Person Team Building
If your team can meet physically, there's a world of opportunity for in-person team building activities, games, outings and events that will engage and enliven your workers. You'll find something to suit every taste and situation, and ultimately turn your colleagues into friends.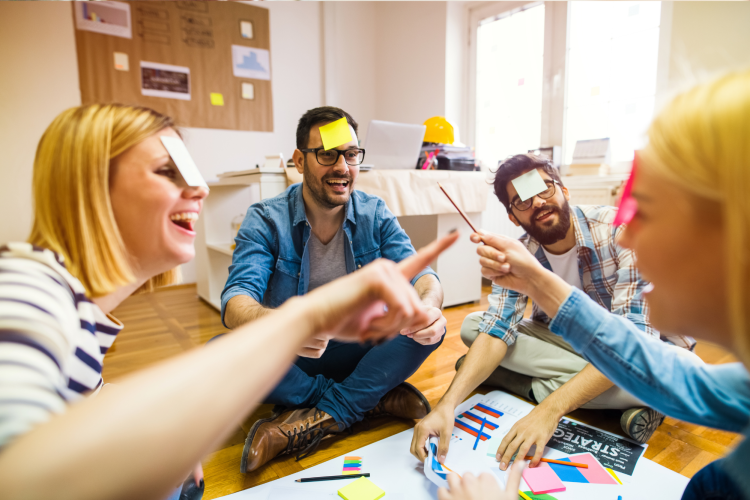 36. Interest Clubs
Book clubs, cooking clubs and clubs for other activities are great perks at work to encourage interaction outside the office. They're free and easy to assemble while presenting meet-up opportunities for team members who might have no reason to cross paths otherwise.
37. Season Passes
Sports passes that can be shared among employees or chosen via raffle are a great form of perks at work. A reserved box at an arena is even better!
38. Planned Events
Plan events such as trips to the movies, bowling alleys, arcades and go-kart tracks as enjoyable perks at work that everyone can appreciate. Include a fun lunch afterward to maximize the enjoyment.
39. Holiday Parties
Holidays are a fantastic reason to ramp up the perks at work with gift exchanges and food celebrations. Think outside of the box for these; try a popsicle bar for July 4th or a spring celebration with a candy hunt to let your employees share occasional moments of whimsy in their workspace.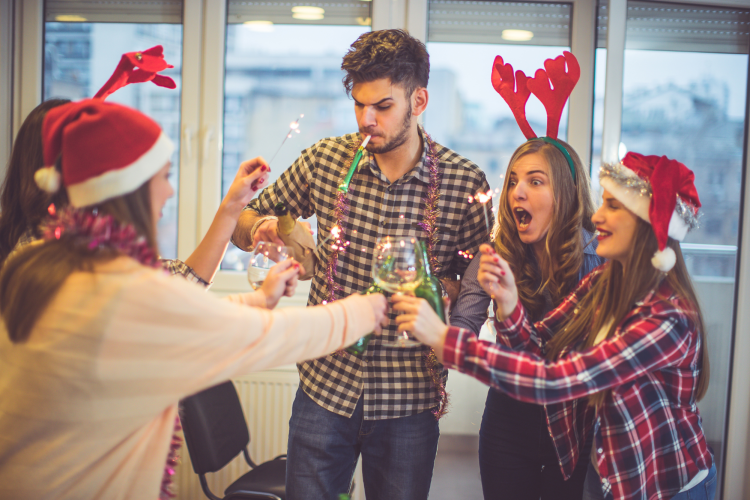 FAQs
What are the best employee perks?
Employee perks that take workers' financial and life situations into consideration are the best perks. These can come in the form of discounts, bonus programs, flexible schedules and paid family leave. But they can also appear in more work-specific spheres such as personal improvement classes, professional mentorship and tuition reimbursement programs that encourage employees to grow in all aspects of their lives.
What are work perks?
Work perks include anything beyond salary and general benefits that are given to workers to demonstrate appreciation from management and executives. Many times perks come in the form of gifts, but they can also come as events, celebrations, reimbursement for higher education and team-building opportunities.
Is salary a perk?
No. Salary is a benefit, as is medical, dental and vision insurance. Perks are anything extra an employee receives as an incentive. It could be financial bonuses, gifts, celebrating Employee Appreciation Day or holding an event held onsite, offsite or online — anything that helps employees financially or aims to boost morale.
Team Building Goes Gourmet
Connect with your team through world-class cooking classes, mixology classes, food tours and more.
What do employees value the most?
Employees value…well, being valued! They may take a job for the salary or the easy commute, but they're more likely to keep that job if they feel like a vital, thriving member of the organization. This means fostering a sense of visibility for them and a spirit of appreciation for their life situations as well as for their workplace achievements. Offering perks at work is a great means of demonstrating to your staff just how much they're valued.
Energize Your Workforce
Perks at work are a great way to personalize your appreciation for your workers. They help humanize the workspace while providing an opportunity to show your employees how much you care about them having an enriching work experience. And perks don't have to be expensive or elaborate, just thoughtful, useful and heartfelt. Check with your HR team if you're planning on showering your team with perks at work to see what your company might sponsor, too.

Join 200,000+ Culinary Enthusiasts
Exclusive deals, recipes, cookbooks, and our best tips for home cooks — free and straight to your inbox. PLUS: 500 Rewards Points.
Investing in the well-being of your workforce can only yield positive results. Happier, healthier workers are also more productive team players. Not only will they reap life benefits that help them outside the workspace, but they'll also bring those benefits to work with them for a more energized, productive and hopeful experience for both the team and the organization.
For even more team building and team engagement ideas, check out other experiences happening on Cozymeal.
More Team Building in Cities Near You
Check out more exciting team building activities in cities near you.