23 Creative Ways to Boost Team Morale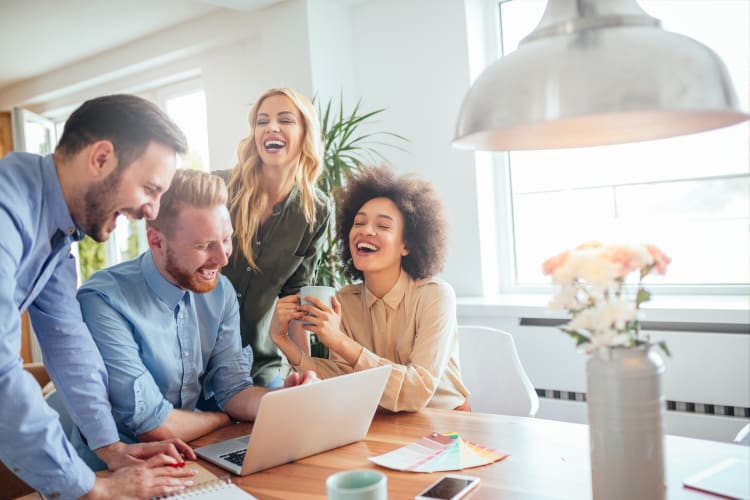 Looking for creative ways to boost morale after what has certainly been a long, morale-dampening year? Establishing a positive work environment and building a company culture that boosts morale is key to increasing productivity and efficiency in the workplace. This is why all managers should invest active effort and a part of the budget in uplifting and maintaining morale.
Because modern employees are much pickier than their parents when it comes to work, 21st-century managers need to show a bit of creativity when devising ways to boost morale. Here are 23 creative ways you can contribute to a thriving culture and continually boost morale all year long.
Jump to Section
Foodie Activities to Boost Team Morale
1. Food Tours
Indulging in the city's culinary landscape is a great way to boost morale. Experience all of what your city has to offer by joining a food tour with the city's best guides. Stroll through local staples and hidden gems that capture the essence of classic home cooking, gourmet dining and international wonders with your team.
If you're lucky enough to be in a major city, you're surrounded by some of the best food in the country. Explore food tours in San Francisco, food tours in New York and beyond. Book a food tour near you today.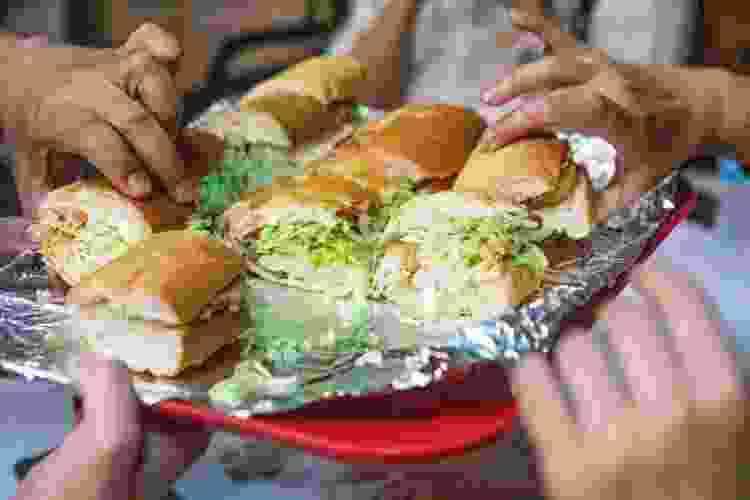 Book a Team Building Experience Now

Connect with your team through world-class cooking classes, mixology classes, food tours and more.

Book Now
2. Team Building Activities
Get ready to boost morale with team building activities that have a cooking competition spin! These classes can take place in-person or virtually and will have your group participating in pasta wars, a sushi showdown or a cupcake challenge, any of which make for an incredibly fun way to boost morale. Since it's a competition, offer a prize for the winners, and have the chef who's hosting your class serve as the judge.
Browse team building activities in San Francisco, team building activities in Austin and all team building activities near you or book some online team building activities to do from home.
3. Cooking Classes
One of the most delicious and engaging ways to boost morale is with cooking classes. With help from a world-class chef, your team will get to recreate their favorite dishes or try their hand at whipping up something brand new. There are cooking classes in Philadelphia, cooking classes in New Orleans and beyond, so be sure to browse all cooking classes near you to find your favorite!
And if you're looking for a creative way to boost morale in a remote team, online cooking classes will give them instant access to the best chefs around the world. In these classes, your team can interact directly with each other and their chef. They can ask questions, learn new techniques and try a delicious meal of their own making in a highly unique virtual experience.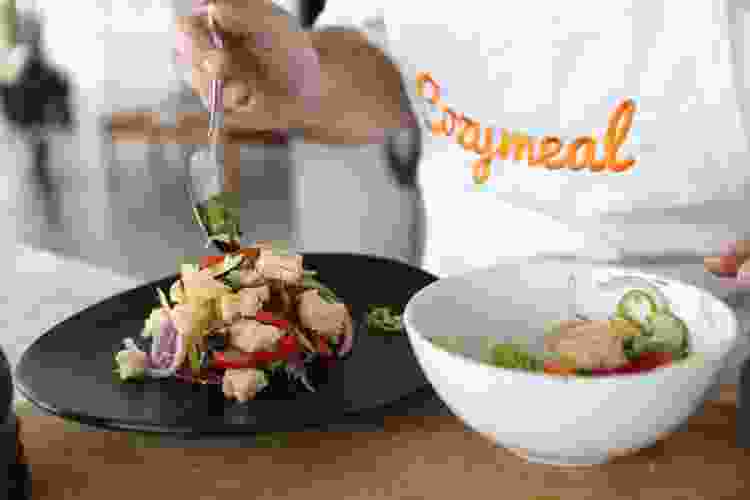 4. Private Chef Experiences
What better way to boost morale than to treat your team to a gourmet meal made by an esteemed local chef? Also a great idea for an Employee Appreciation Day treat, private chefs come to you with all of the ingredients, equipment and skill required to cook a five-star meal. They even handle the kitchen cleanup when they're done! There are a wide variety of cuisines and menus available to please all palates, dietary needs and group sizes.
You'll find private chefs in Los Angeles, private chefs in Chicago and other cities. Give your team the opportunity to experience true gourmet dining with private chefs near you.
Book an Online Team Building Event
Bond with your team in top-rated online cooking classes, mixology classes, wine tastings and more.
5. Online Happy Hour
An online happy hour is a unique spin on a classic after-work activity, and a guaranteed way to boost morale. You can take it one step further by adding an element of interactive fun with online mixology classes or virtual wine tastings!
Your team can learn to make classic mixed drinks, shake things up with unique craft cocktail recipes, sample wines from around the world and learn about the history, process and food pairings behind their favorite alcoholic beverage. These experiences are led by the best mixologists and sommeliers in the industry, making them every bit as educational as they are fun.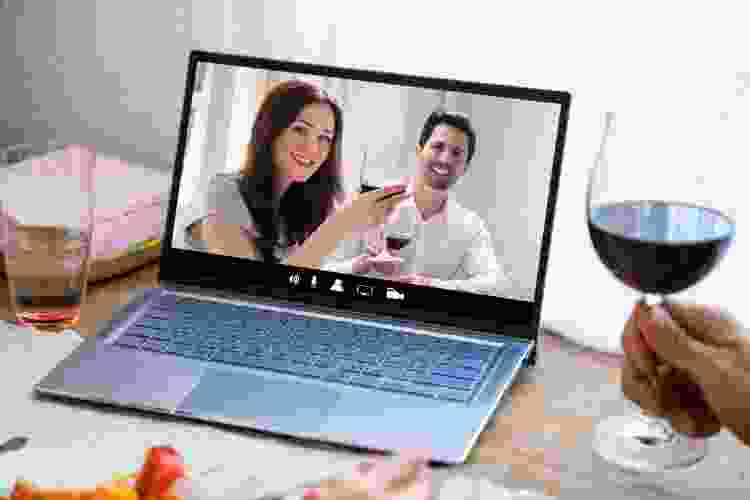 Games and Challenges to Boost Employee Morale
6. Team Trivia
Every individual in a team brings a different set of knowledge, which is an asset in both the workplace and trivia night. Break off into smaller teams to have coworkers face-off against each other at a trivia night you host in your office. Or, get the whole gang to band together as one and head to a nearby bar or restaurant trivia night to compete and boost morale.
If you're looking for virtual team building activities, simply have each team create their own Slack chat where they can brainstorm their answers. Have a prize for the winning team, and groups will have to put their heads together if they want to take home the glory. Trivia is also a great way to incorporate some fun ice breaker questions.
7. Scavenger Hunt
If your office is on a large campus, one of the best team building games you can play is a scavenger hunt to boost morale. Or, you can extend your scavenger hunt all around your city and see who knows the town best. Each group will work together as they hunt down the next clue. Have the teams take pictures when they find an item on the list and have a prize planned for the winners.
You can also boost morale with a virtual scavenger hunt for remote staff. Come up with a list of items that everyone will have in their house. Then, send team members running around to find and share each item. Make the items on your list open to interpretation (for example, instead of saying "find a ball," say "find something round"), and see how everyone solves the problem. You can use the alphabet as inspiration and have everyone find one item that starts with each letter from A-Z.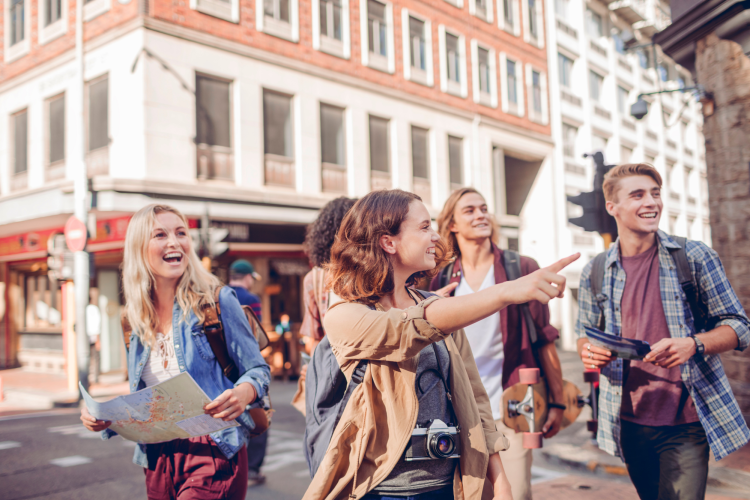 Team Building Goes Gourmet
Connect with your team through world-class cooking classes, mixology classes, food tours and more.
8. Nerf Battles
It's important to create a fun and positive corporate culture and atmosphere. And waging war with Nerf guns is just the creative way to boost morale. Nerf battles are a great way to destress, interact with one another and bring some lightheartedness into the environment. In a small way, Nerf battles somehow always manage to boost morale.
9. Escape Room
In an escape room, everyone has to work together to find clues, solve puzzles, and escape before time runs out. This activity naturally boosts morale and encourages collaboration. Plus, rooms are generally organized around a theme — an ancient Egyptian tomb, a bank heist, a spaceship hurtling towards earth — so your team can do multiple rooms on multiple occasions and get a different experience every time.
Remote teams don't have to feel left out: Even escape rooms like The Escape Game have gone virtual. Technology has put a modern spin on escape rooms to turn them into fun online games for remote teams that really get everyone putting their heads together.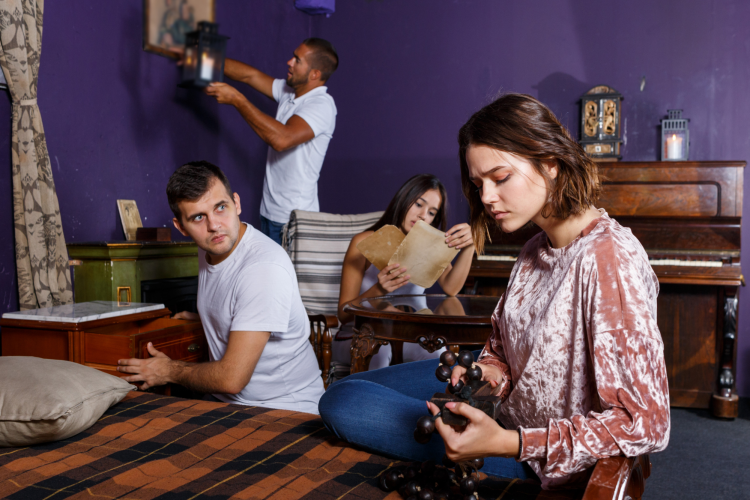 Creative Ways to Boost Company Morale
10. Mental Health Time
Give employees up to an hour each day to do something positive for their mental health, such as going on a walk, reading a book, taking an exercise class or doing a meditation (no admin or work allowed!). If you're a small team, you can track this daily on a whiteboard in the office, or simply check in each morning to see what each team member is planning to do that day. It's a small thing that really helps boost morale.
11. Develop Promotion Tracks
To boost morale among employees (and maintain it), you need to emphasize the viability of your promotional tracks. Be clear about opportunities to grow, not just during recruitment but on a regular basis.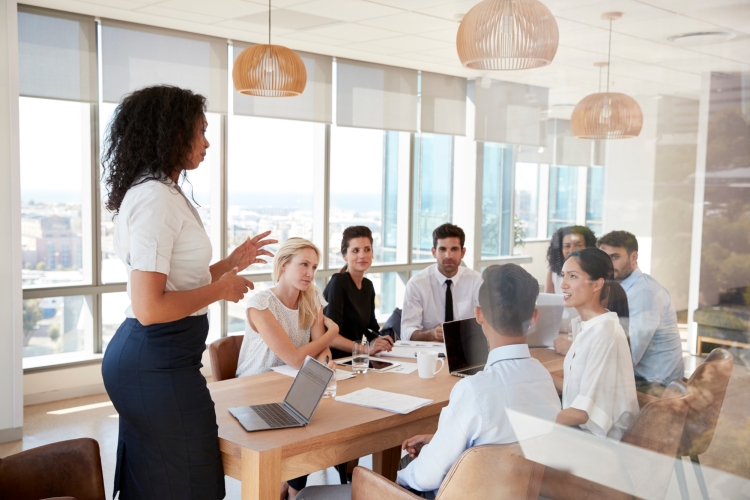 12. Give Bonuses
Giving unconditional and unexpected financial gifts to employees boosts morale and leads to higher productivity. Imagine the positive impact you would have giving a big bonus to a single mother supporting a family or a young professional paying off student loans. Unconditional gifts can revolutionize your employee morale.
Find Team Building Activities Near You
Connect with your team through world-class cooking classes, mixology classes, food tours and more.
13. Encourage Real Lunch Breaks
Staying inside, in the same location, is really detrimental to morale and creative thinking. Get managers on board to take a coffee break, go for a walk or check out a new restaurant every day. They have the greatest leverage to model these habits and boost morale.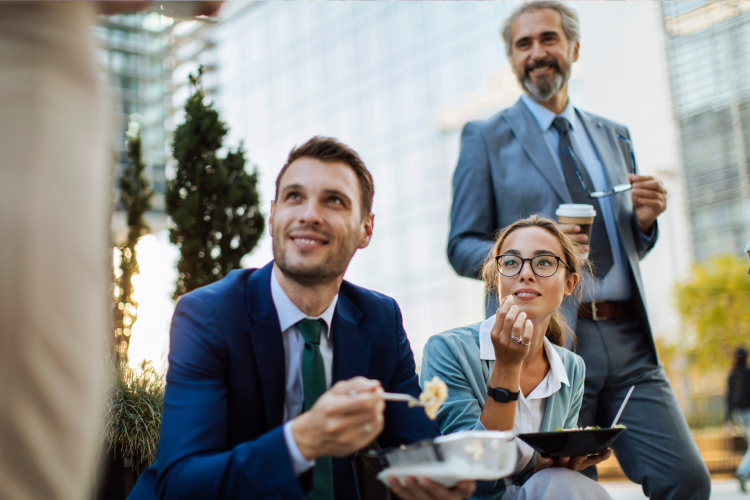 14. Celebrate Work Anniversaries
Work anniversaries are relationship milestones between an employee and a company. Have a conversation with your staff about the best way to honor a work anniversary. And while you're at it, make sure to celebrate your company's birthday. It's a wonderful opportunity to reconnect with your mission and boost morale while generating good feelings.
15. Offer a Paid Day Off for Birthdays
Cake is great, but instead, give your employees the ultimate morale boost for their birthday: An extra day off to spend whenever and however they like. Your generosity will come back in the form of employee appreciation.
16. Increase Vacation Days
Just as employees are hesitant to step away from their desks for lunch, they often shy away from vacation time despite its potential to boost morale. Some companies try to break the mold by offering unlimited vacation days, but that's not necessarily a solution either. Instead, try increasing vacation days and add a bonus for employees who truly take a time-out — no work email, no phone calls, no laptop.
17. Add Office Plants
Bringing plants into the workspace uplifts the mood and is a great way to boost morale. Plants can enhance the look of the office while also reducing stress, creating a happier, healthier environment. Studies have shown that when indoor plants are added to an office space, employee performance improves, staff wellbeing increases and sick leave becomes less frequent.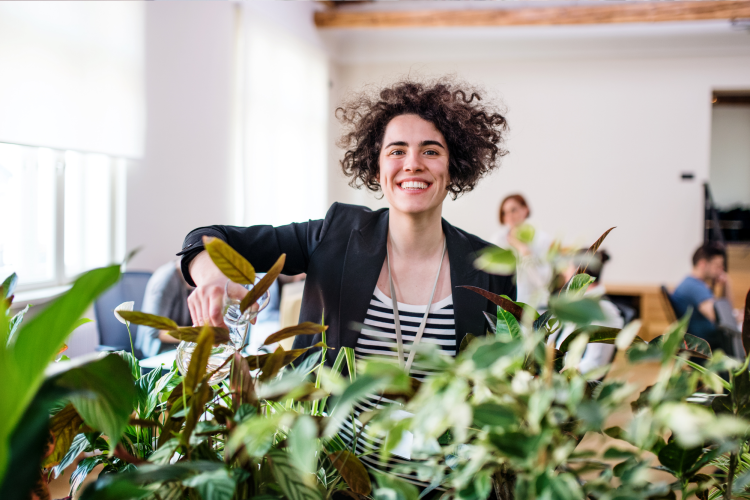 18. Send Meaningful Gifts
Everyone loves receiving gifts, and when those gifts are thoughtfully curated and personalized, they show how much you care about and value your employees. The more employees feel you care, the more your company morale will soar. Gifts for employees are appreciated and memorable, whether a tangible item or an unforgettable experience gift. They're also a stress-free, delightfully easy way to boost morale.
Book a Team Building Experience Now
Connect with your team through world-class cooking classes, mixology classes, food tours and more.
Weekly Events to Boost Staff Morale
19. Monday Morning Coffee
Mondays can be tough. So instead of jumping head-on into work on Monday mornings, take your team to visit various local coffee shops and just relax for about half an hour. Maybe you'll talk about work, maybe you'll talk about your weekends — the goal is simply to start off the week on a positive note and boost morale for the rest of the day and week.
20. Taco Truck Tuesday
Food trucks give employees access to new and exciting local food options. It's a creative way to boost morale, jumpstart employee engagement and give the team something to get excited about each week. Plus, employees will waste less time driving to and from local eateries or grocery stores, and thus will be more productive.
21. Wednesday Donuts
Providing donuts or other treats will give employees a much-needed boost to get over the Wednesday hump. Try different local bakeries each week and find your favorites together as a team.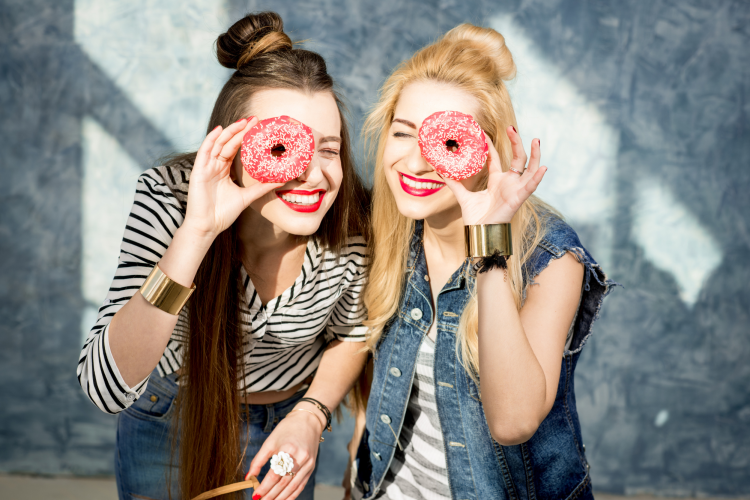 22. Thirsty Thursday
Sometimes, the best way to boost morale isn't a game or a big outing. Leave the office a little early and treat your team members to a round of drinks at the local watering hole. Alternatively, you could hire a portable bar and bartender to set up and serve after-lunch drinks to your team for a little social hour.
23. Friday Volunteer Days
Volunteering can give you a whole perspective and refresh the mind. Starting a monthly or bimonthly company volunteer day is a great way to get out of the office, boost morale and do something good for the community.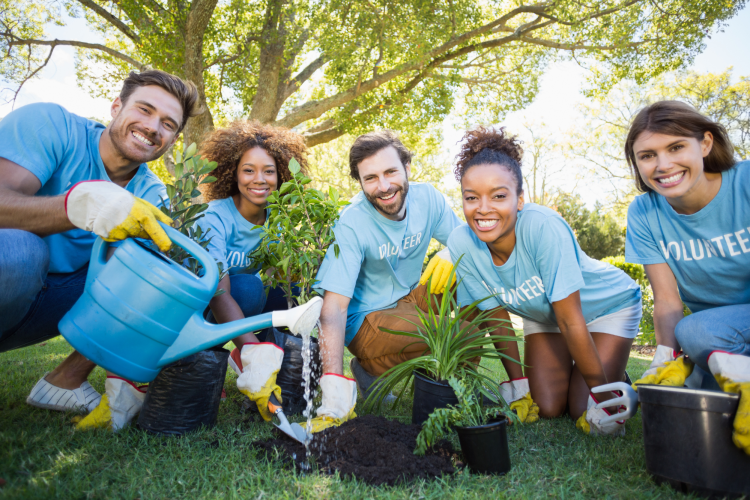 FAQs
How do you energize a team with low morale?
The best way to energize a team with low morale is to make sure your team knows how much they are appreciated. If someone did a really great job on a particular project, shouting them out in a meeting or even sending them a small token of appreciation can go a long way.
Including some team building activities or perks at work a few times per year also helps boost morale and energize a team. These steps will help you ensure every member of your team is not only fulfilled, but functioning at his or her greatest potential.
Book an Online Team Building Event
Bond with your team in top-rated online cooking classes, mixology classes, wine tastings and more.
Does teamwork boost employee morale?
Yes. One of the best ways to encourage better teamwork and boost morale is to plan team building activities. Team building activities help strengthen the professional and personal bonds of everyone on your team. As teams play games or challenge each other, they learn valuable cooperation, time management, communication and problem-solving skills that will make them happier, more productive staff.
Consider your company's culture and let that guide you toward the right activity for your team. You can start by choosing from crowd-pleasers like wine tasting and cooking classes near you to boost morale.
How do you boost morale at work?
The second you recognize that your employees have low morale, from high turnover to less collaboration and little conversation, it's time to take action. Implementing any of the strategies listed above is a great way to boost morale at work. Even something as simple as sharing a weekly list of inspirational teamwork quotes can help inspire employee happiness!
How do you energize a team?
There are many ways to energize your team and keep them supercharged throughout the year. Some methods for boosting morale are quick and easy. Other methods require long-term commitment. For example, understanding concepts such as leadership development or positive reinforcement go a long way toward boosting morale.
Keeping a team energized and boosting morale is an ongoing effort. It's not a one-and-done endeavor, but rather a continuous initiative the company should maintain. Building positive employee morale doesn't have to be difficult. It just takes desire, time and commitment on the part of management and the organization.

Join 200,000+ Culinary Enthusiasts
Exclusive deals, recipes, cookbooks, and our best tips for home cooks — free and straight to your inbox. PLUS: 500 Rewards Points.
To show your team that you are committed to their wellbeing and building a positive work environment, employ any of the creative ways listed above to boost morale and keep employee morale high all year long!
For even more ways to energize a team, check out other experiences happening on Cozymeal.
Team Building in Cities Near You