37 Ways to Celebrate a Work Anniversary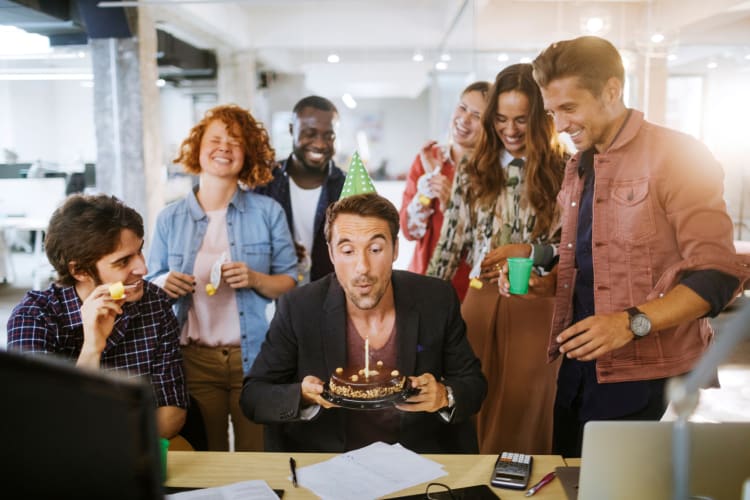 Any work anniversary of a year or more is something worth celebrating, especially considering the fact that 4 million Americans per month have been voluntarily leaving their jobs this year, according to Zippia.
Employees who feel appreciated show accelerated performance, as O.C. Tanner Learning Group discovered over 15 years of research. And celebrating an employee's workiversary, whether it's a relatively quick 2-year work anniversary, a dedicated 5-year work anniversary or a monumental 10-year work anniversary, is a surefire way to express your appreciation.
Jump to Section
Why Celebrate Your Workiversary?
A company's culture can make or break its workforce, which can, in turn, make or break the company. Instilling a culture of appreciation — even simply wishing someone a happy work anniversary — is an easy way to make sure your employees feel their efforts are viewed with gratitude.
A company's employee recognition program also ties to its corporate values, as noted by the Society for Human Resources and Management (SHRM). And employees who have dedicated themselves to a company's success are deserving of a display of thanks for their years of service.
Work anniversary celebrations allow for peer appreciation while commemorating significant milestones for their teammates. It's important to celebrate a 1-year work anniversary as much as it is a 20-year work anniversary. This allows management to keep up on the longevity of their workers, as well as show appreciation for the newer folks.
Work Anniversary Ideas for Foodies
1. Food Tours
Exploring the local food scene can make a great work anniversary celebration for the foodies on your team. There are expert-guided options everywhere, such as the food tours in Chicago or food tours in Seattle, that showcase the best neighborhood restaurants, hotspots and hidden gems. Browse all food tours near you to find one that best suits your guest of honor.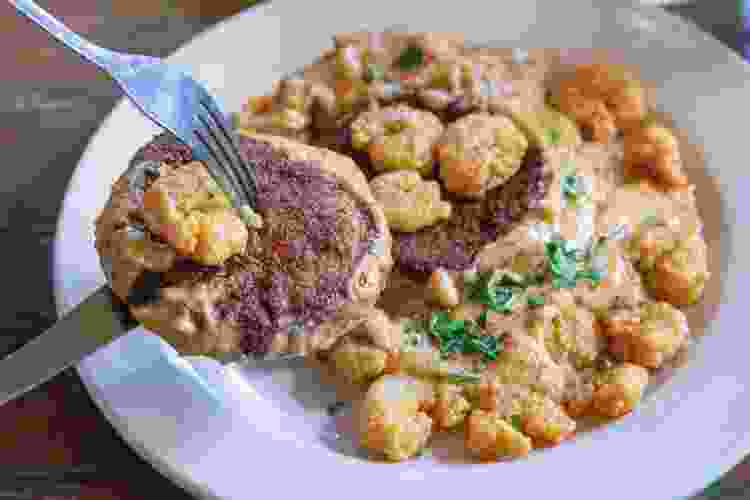 Team Building Goes Gourmet

Connect with your team through world-class cooking classes, mixology classes, food tours and more.

Book Now
Book a Local Food Tour Now
Explore your city's best bites, esteemed eateries and hidden gems with a top-rated tour guide.
2. Private Chefs
How about a five-star gourmet meal prepared especially for your office celebration? There are culinary magicians waiting to help make your occasion memorable; all shopping, cooking, serving and cleanup covered. You'll find private chefs in San Diego, private chefs in Austin and beyond. Browse all private chefs near you to find a one-of-a-kind experience to appreciate your workers' years of dedicated service.
3. Cooking Classes
There's an enticing selection of hands-on cooking classes near you that offer unique work anniversary celebration opportunities. You can choose a menu, cuisine or cultural technique from a vast array of offerings. These cooking classes in New Orleans and cooking classes in Denver are just a sample of what's available.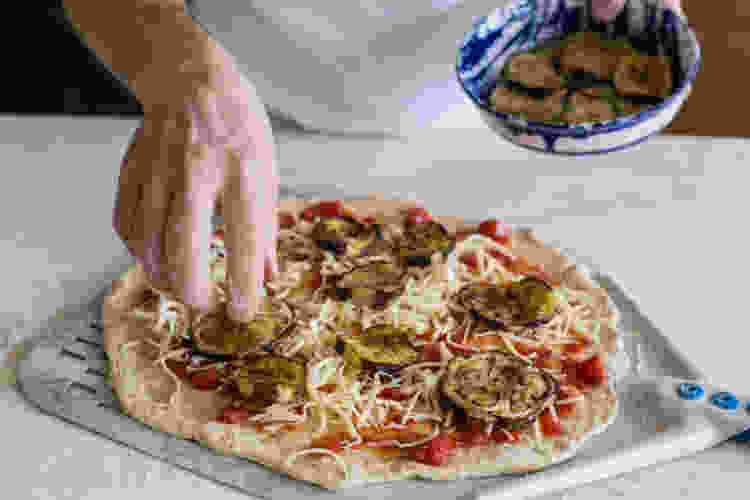 4. Online Cooking Classes
For convenient virtual perks at work, there are live, fully immersive online cooking classes that allow your team to learn a selection of exciting recipes without leaving the comfort of their kitchens. It's a great way to get everyone in on celebrating your worker's momentous occasions.
Join a Live Online Cooking Class Today
Your kitchen is now your own culinary classroom. Connect with chefs from around the world right from the comfort of home.
5. Online Mixology Classes
Have everyone raise a glass to your workers' longevity with exciting cocktails your team can create for themselves! With online mixology classes, your workers can celebrate a work anniversary onsite or from their own home bars with virtual guidance from the best mixologists and bartenders in the industry.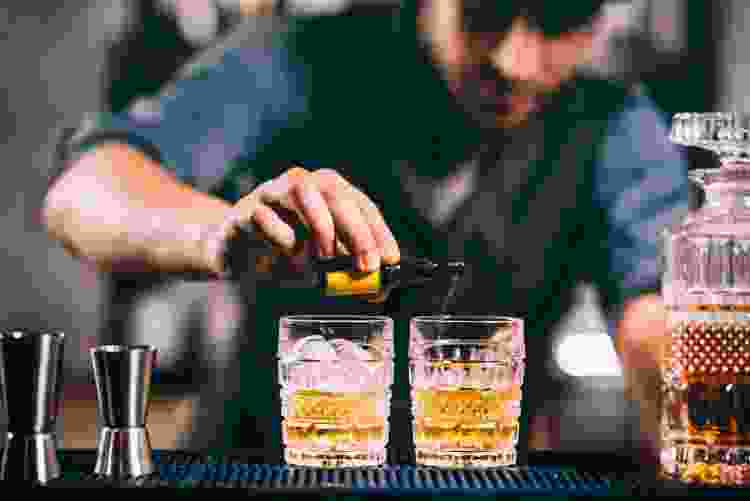 6. Virtual Wine Tastings
The wine-minded workers in your organization will love celebrating their work anniversary with a virtual wine tasting. Your team will interact virtually with a world-class sommelier or chef who'll guide them through the finer points of wine culture and food pairings, all from the remote location of their choice.
7. Online Coffee Classes
Your team won't need to leave their homes to enjoy the best cup of coffee in town. You can find online coffee classes that teach the best-kept barista secrets of roasting beans, brewing the ultimate cup and perfecting the pour. Perfect for celebrating a work anniversary or team event, this is sure to perk up your workers' senses.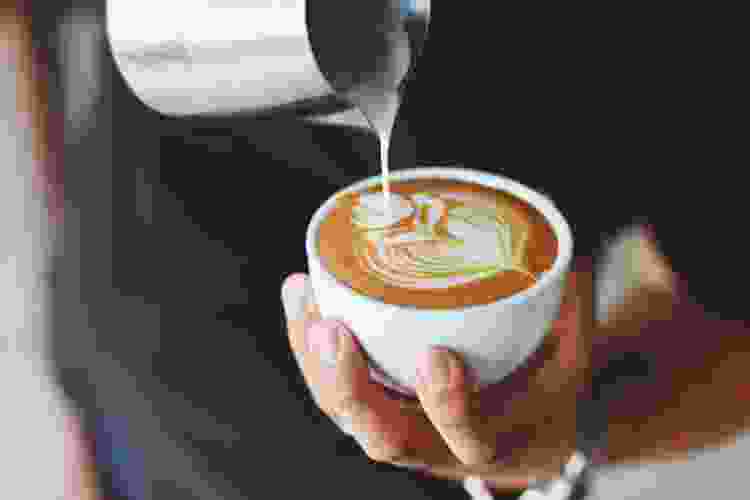 8. Virtual Beer Tasting
If your workers are stuck deciding between cocktails and wine, why not indulge them in a refined virtual beer tasting, instead? These online classes are perfect work anniversary treats for the beer snobs in the group, each taught live by renowned brewery experts with years of experience under their belts.
Book a Live Virtual Wine Tasting Now
Indulge in all things wine with the best chefs and sommeliers in the industry. Virtual wine tastings bring a taste of the vineyard home.
9. Virtual Whiskey Tasting
A unique choice for any work celebration, a virtual whiskey tasting is a perfect way for your group to sample a curated list of whiskey, bourbon and scotch selections from around the world. A talented scotch steward will be your virtual guide in learning all about the history, process and flavors of this beloved spirit.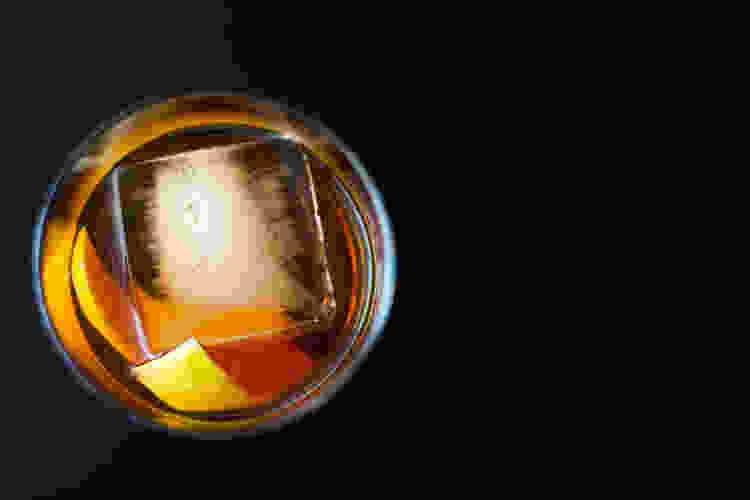 10. Banquet
An onsite dining occasion is a satisfying way to celebrate without having to coordinate off-campus travel. Have a luncheon banquet catered by your worker's preferred restaurant with their favorite selections on hand. Or have your team create their best recipes in honor of their coworker and create a do-it-yourself banquet for a more personalized touch. Remote teams can always plan a fun virtual dinner party instead.
Book an Online Team Building Event
Bond with your team in top-rated online cooking classes, mixology classes, wine tastings and more.
1-Year Work Anniversary Ideas
11. Team Building
A 1-year work anniversary celebration offers a perfect opportunity to engage in some fun team building activities. There are many engaging activities to enjoy, ranging from kitchen challenges to competitive cook-offs. Explore team building activities near you in cities such as: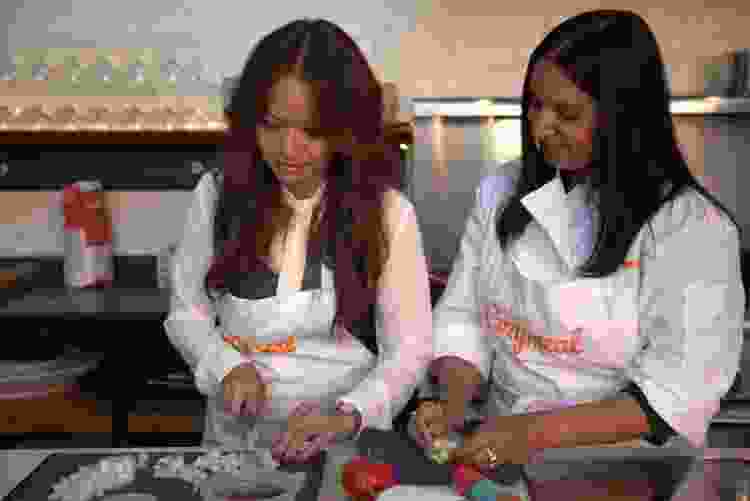 12. Online Team Building Activities
For remote teams celebrating a socially-distanced work anniversary, online team building activities present a perfect solution that brings your workers together virtually while observing their major milestones. You can explore a whole world of virtual team building activities that will give your guest of honor a stellar celebration that builds morale and camaraderie.
13. Outdoor Day
Take your team on an outdoor excursion to celebrate in a natural setting. Plan a picnic or other al fresco food occasion in a local park and provide easy games that can be enjoyed by all, such as cornhole, bocce and kickball. It's a prime chance to relocate the workspace to a more enjoyable environment and encourage your team to move a little!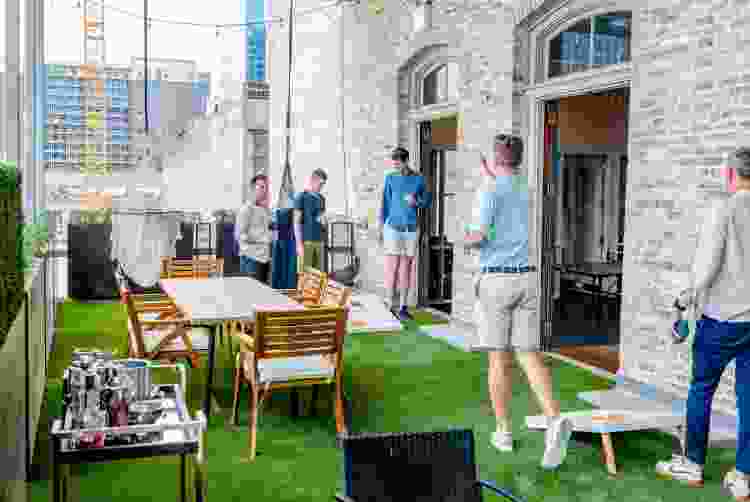 5-Year Work Anniversary Ideas
14. Slide Show
Gather photos from prior workplace events or personal occasions and present them in a cheerful 5-year work anniversary slideshow that shows how appreciated your worker has been to those around them over the years. You'll have a nostalgic time reliving the memories, and your guest of honor will have a digital keepsake they can revisit whenever they like.
Find Team Building Activities Near You

Connect with your team through world-class cooking classes, mixology classes, food tours and more.

Book Now
15. Roast and Toast
A gentle tribute filled with humorous observations about the guest of honor is sure to be a work anniversary celebration to remember! Have your team prepare short speeches describing your worker's best and most tease-able qualities and invite a higher-up figure like a director, VP or CEO to act as emcee for a fun "celebrity" guest appearance.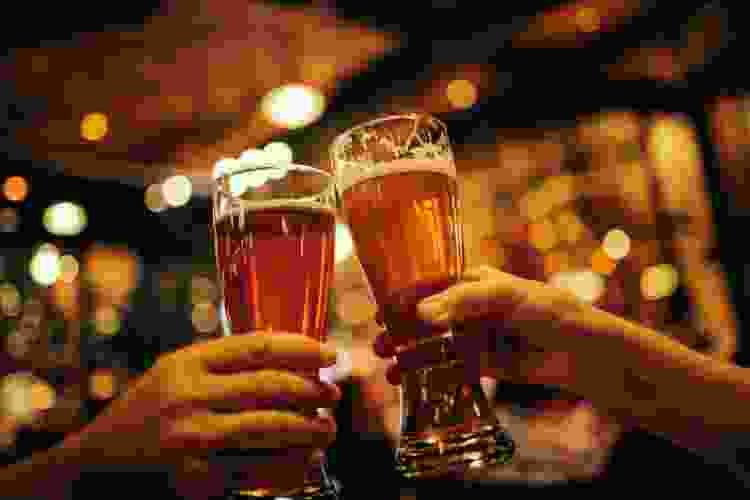 16. Video Collection
A montage of personalized video messages is a fun way to commemorate your guest of honor, and a perfect way to wish them a happy 5-year work anniversary. Have your group and any extended team employees prepare quick 20-second clips wishing them well. Then, recruit your most creative team members to add music and effects for a dazzling video tribute.
Book a Team Building Experience Now
Connect with your team through world-class cooking classes, mixology classes, food tours and more.
10-Year Work Anniversary Ideas
17. Cameo Message
For a 10-year work anniversary, give the video idea a fun and exciting twist by ordering a Cameo message from one of your worker's favorite celebrities! You can choose from actors, musicians, athletes and more offering their well-wishes in video form, with prices varying by figure. Blend the two options and have a Cameo message pop up in the middle of the video collection for a mind-blowing surprise!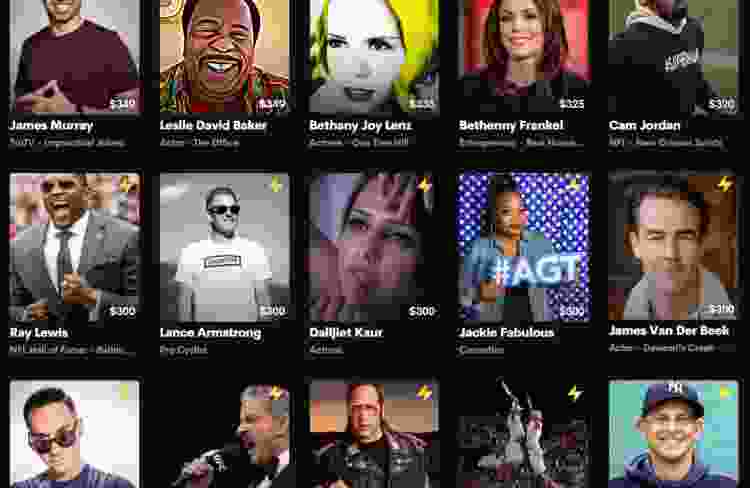 18. Yearbook
Collect images of the guest of honor from coworkers, friends and family, design a meaningful cover and print it all out to assemble into a simple booklet. Then pass it around for everyone to sign with a cheerful yearbook message and present it to your worker as a sweet and thoughtful keepsake collection of their years of service.
19. Themed Party
Is your 10-year veteran a Trekkie, a gaming enthusiast or maybe a reality television fanatic? Consider planning a themed party based on their interests for a fun work anniversary celebration. It can be as simple as decorating their workspace using the theme or as elaborate as a full-blown costume party. Get imaginative with it!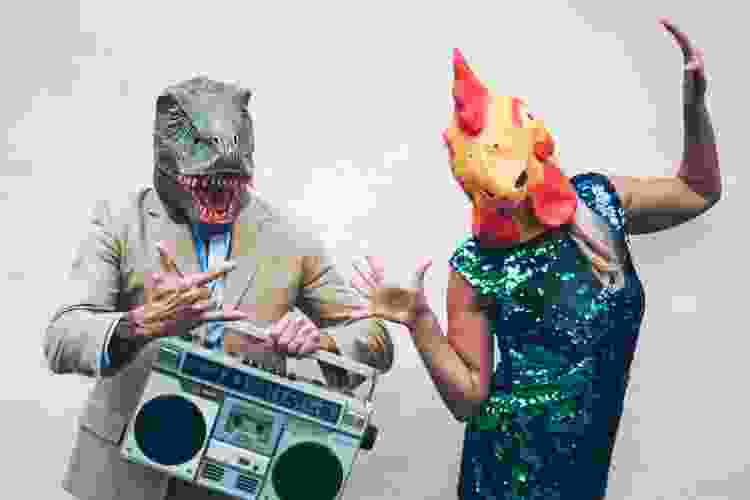 20. Office Royalty
Let your honoree celebrate their 10-year work anniversary by becoming a monarch for the day! They can decree the morning a time of celebration with donuts, choose the location for their celebratory lunch and command their coworkers to entertain them like jesters with jokes, skits and music throughout the day. A fun, inventive way to turn the reins over to the little guys for a while.
Book a Gourmet Cooking Class Now
Kick-start your culinary confidence with help from a world-class chef. See what's cooking in your city today.
21. Art Lessons
Why not commemorate a work anniversary by inspiring the creative side of your team with some art lessons? There are paint-and-pour studios that are perfect for such an occasion, or you can easily find artists and teachers offering online lessons for a safer, more convenient virtual experience that brings out the color in your workers.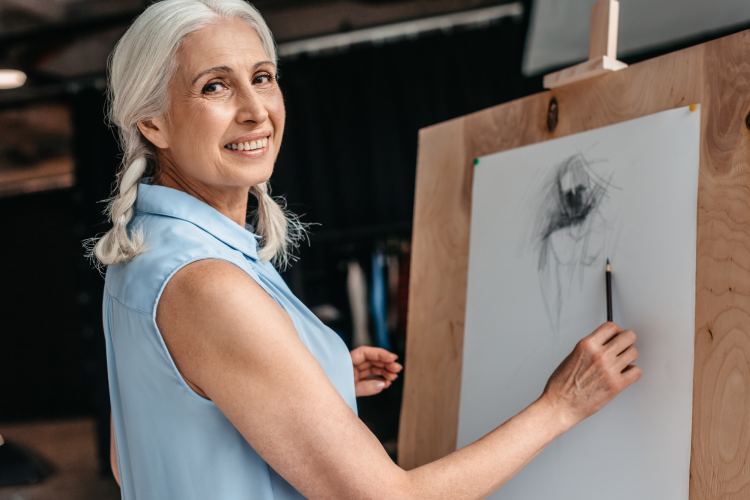 Work Anniversary Gifts
22. Personalized Gift Baskets
A selection of your honoree's favorite items assembled in a thoughtfully curated basket is a perfect way to commemorate a work anniversary that your worker can take home to enjoy. Snacks, activities or bath and body items are all wonderful gifts for employees that are bound to be appreciated.
Gourmet Cooking Classes Near You
Take your culinary skills to new levels with guidance from five-star chefs.
23. Wine and Spirits
If your worker loves a good merlot or favors a well-aged tequila, presenting them with a bottle of their favorite beverage can be a thoughtful work anniversary gift. Create a fun message describing the "vintage" of your worker that celebrates the passage of time in their career!
24. Office Gadgets
Who doesn't love receiving new gadgets to add some happy energy to their desks? A USB fan, a coffee warmer or a small air purifier can be a useful and moderately priced gift that helps personalize a workspace. Gather ideas for some fun gadget gifts at Personalization Mall, which also allows you to add your worker's name for an extra personal touch
25. Electronics
If your worker is celebrating a major milestone, an electronic device can be a very generous work anniversary gift to mark the occasion. A tablet makes a great choice for readers, and a fitness tracker or a subscription to an online exercise program can be wonderful options for the health-minded workers on your team.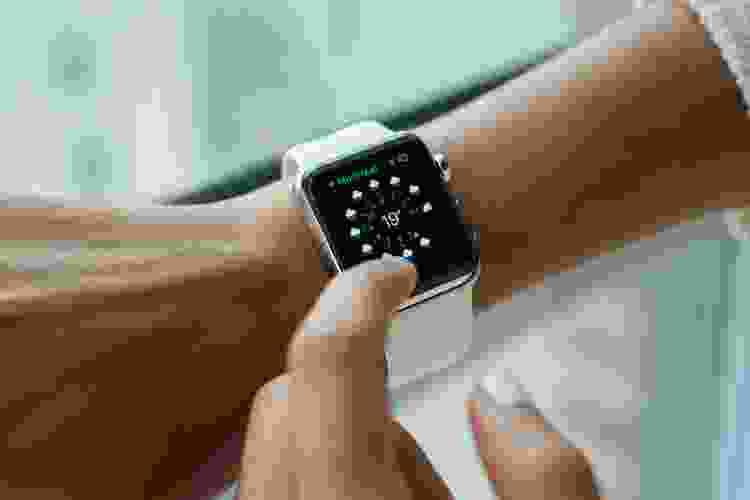 26. Travel
Workers with a passion for seeing the world would love receiving a gift related to their travels. Think in terms of usefulness; a travel journal, a helpful piece of luggage or a gift card toward an airline ticket can demonstrate true appreciation for their contributions while also encouraging their relaxation.
Book an Online Team Building Event
Bond with your team in top-rated online cooking classes, mixology classes, wine tastings and more.
27. Food Gifts
A collection of gourmet snacks is an easy go-to work anniversary gift. You can select items that reflect the tastes of your guest of honor from a single location or gather favorite snacks and noshes from several locations and assemble a thoughtful crate, decorative tin or charcuterie board.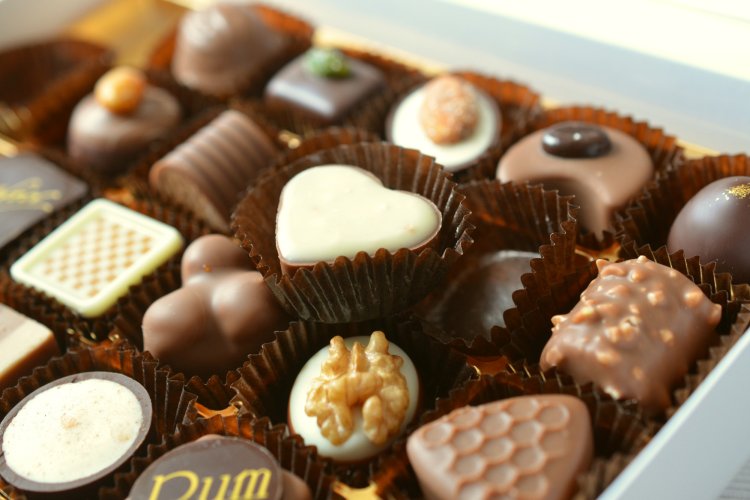 28. Commemorative Gifts
Plaques, statuettes and makeshift trophies are classic work anniversary gifts that can make a lovely centerpiece to a workspace. When choosing one, think along the lines of artful or sculptural pieces that will fit in with modern décor and personalize it with a thoughtful engraved message.
29. Relaxation Gifts
Few gifts show appreciation for your workers better than relaxation gifts. This is especially true when celebrating work anniversaries for long-term employees who've proven their dedication through long hours and hard work! Consider a gift card to a local spa or a weekend stay at a resort for rejuvenating a work-weary soul.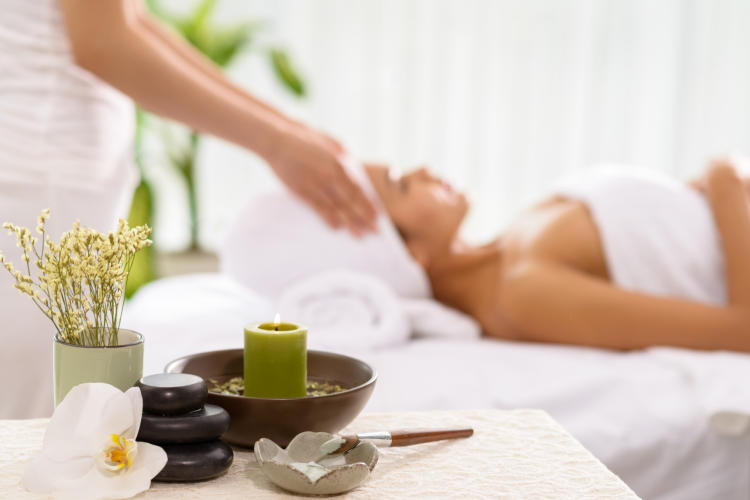 30. Experience Gifts
If you're celebrating an adventurous employee, you can assemble your team for a fun experience gift that makes a memorable and unique celebration. Consider things like indoor skydiving (as long as everyone is physically up for it!), a nature hike or an art gallery tour in your downtown area. You can also opt for a gift card or certificate for your worker to enjoy the experience on their own.
Book a Live Virtual Wine Tasting Now
Indulge in all things wine with the best chefs and sommeliers in the industry. Virtual wine tastings bring a taste of the vineyard home.
31. Bonus Vacation Day
If your company's policy allows, why not offer your honoree an extra vacation day or two to commemorate their years of service? It's a great gift to boost morale and show your investment in their personal well-being as a thank you for all they've done.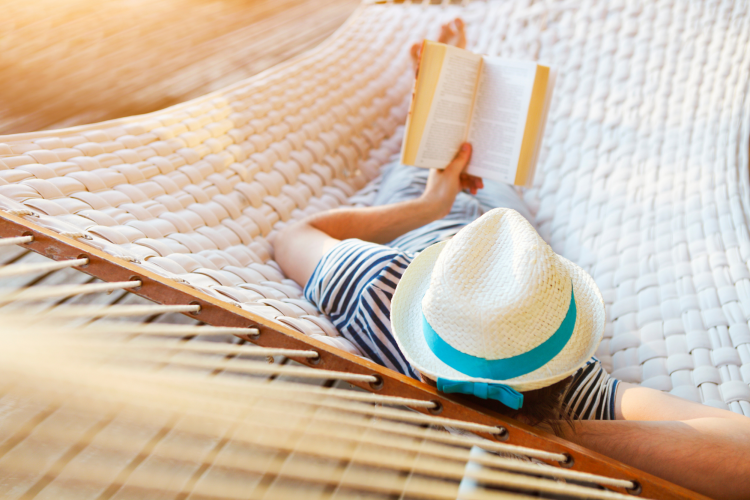 Virtual Work Anniversary Ideas
32. This Is Your Life! Gameshow Tribute
Gather your most creative minds and put together a game show-style tribute that offers a timeline of accomplishments or a trove of trivia about your guest of honor. This is a fun way to time-travel and reminisce about how things have changed around your workplace through the years.
Join an Online Mixology Class
Craft cocktails. Palate-pleasing food pairings. Master mixologists. Skip the crowded bar scene and host your own virtual happy hour.
33. YouTube News Broadcast
If your team is particularly creative, consider having them put together a mock news broadcast detailing the honoree's career. They can add music and graphic effects and choose a time for broadcasting for everyone to watch on a shared Zoom or MS Teams screen.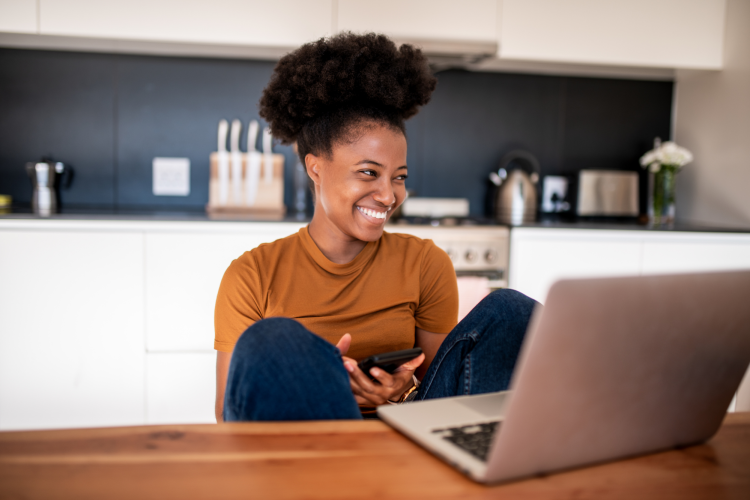 34. Game Day
A relaxed day of coordinated online games for remote teams is not only a perfect way to celebrate a work anniversary, but it's also an opportunity to let the whole team relax and reset for a day and enjoy their work time more than usual. If a full day isn't possible, block out an hour or two for the fun instead.
35. Zoom Luncheon
Sometimes, sharing a simple meal is a wonderful celebration, especially if you work remotely from the rest of your team. If your crew is a manageable size, you can arrange to have lunch delivered to their home locations so everyone can get online and enjoy a Zoom luncheon celebration.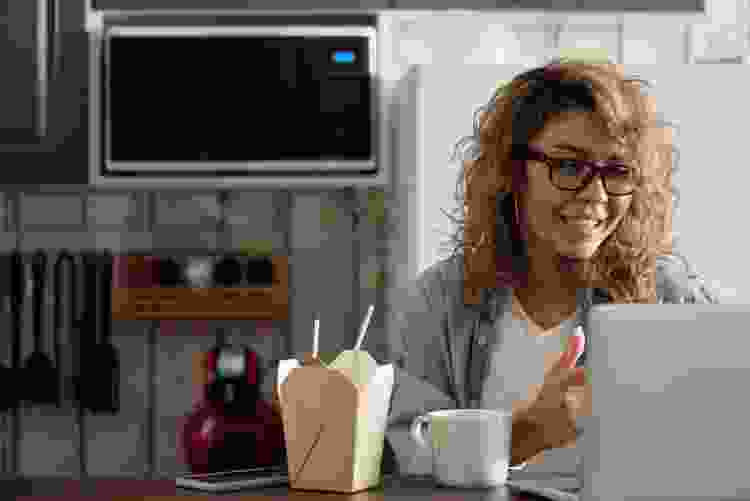 36. Round Robin
Who doesn't love hearing good things about themselves from their coworkers? Encourage your team to write a few thoughts about working with your honoree and plan a laid-back Zoom meeting that allows your team to go around the "room" to express their appreciation.
37. Messages From the Big Guys
Few things indicate appreciation in the workplace quite like receiving a message from the executives. Coordinate personalized video messages, thoughtful emails or live phone calls from an officer, a director or a VP to add a little extra magic for a work anniversary celebration.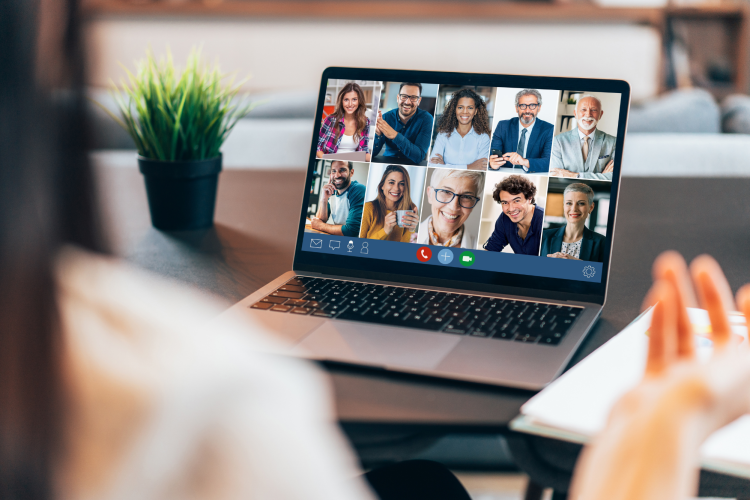 FAQs
Should you celebrate work anniversaries?
Absolutely! Commemorating a work anniversary for your team not only promotes goodwill and elevates morale, it also demonstrates the culture of recognition in your company, which boosts employee engagement and retention.
Find Team Building Activities Near You
Connect with your team through world-class cooking classes, mixology classes, food tours and more.
How do you celebrate an office work anniversary?
Depending on the size of your organization and your budget, a work anniversary celebration can range from an email campaign from the team or a simple, thoughtful gift for smaller milestones to a full-blown party to commemorate a momentous anniversary. To make sure it remains personalized, the celebration should also take the team member's preferences into consideration; for instance, a worker who isn't comfortable in the spotlight might favor a smaller, more subdued occasion.
Book a Local Food Tour Now
Explore your city's best bites, esteemed eateries and hidden gems with a top-rated tour guide.
How do you celebrate your 20-year work anniversary?
A milestone like a 20-year work anniversary is momentous and calls for a more notable celebration. A video collage of messages from the worker's colleagues through the years or a gentle roast covering their history of roles in the company is a great way to compile two decades' worth of achievements and give everyone involved a sense of the notable history that 20 years with a company represents.
What are some work anniversary messages?
The messages relayed in work anniversary messages can be anything from a simple "Thank you for your hard work this past year!" to a highly personalized note listing a worker's multiple achievements and contributions through the years. The most important message that should come through is one of appreciation and of awareness of the employee's role and value in the organization.
Here are some personalized work anniversary messages sure to make any employee feel valued and special:
Your hard work and commitment to our mission at (your company's name) are an inspiration to everyone on the team. Thank you for everything you contribute! Happy Work Anniversary!

It's not every day you work with someone who can go from LOL-worthy-hilarious to all-business at the click of a mouse. You're a sincere joy to work with, and here's to you on your special day. Happy Work Anniversary!

One year already? How time has flown! You've become an invaluable member of our organization in this short time, and we can't thank you enough for your effort, passion and dedication. Happy Work Anniversary!

After a decade on this team, your passion and energy are still going strong. You're one in a million, and we're lucky beyond measure to have you with us. Happy 10th Work Anniversary!

They told me I'd learn a lot from you, but I had no idea HOW much I would learn. I'm continuously blown away by your knowledge and experience and your patience at sharing it with newbies like me. Happy Work Anniversary!

Happy Work Anniversary to one of the most creative employees this team has ever had the pleasure to work with. You haven't just shown our company how to think outside the box; you've shown us there IS no box!

We're forever grateful to you for your loyalty and dedication these last 20 years. It's an honor to have you on our team. Happy Work Anniversary!

Having you as a colleague and mentor has been the greatest honor of my professional life. Congratulations on 25 years with (your company's name). Happy Work Anniversary!

I've watched you learn and grow exponentially as a professional over these past three years. Your work ethic is an inspiration and your contribution invaluable. Wishing you a Happy Work Anniversary on this special day!

Every work team needs someone with boundless optimism and a contagious laugh. Thank you for always reminding us there's something to smile about even on the "Mondayest" of Mondays! Happy Work Anniversary!

Join 200,000+ Culinary Enthusiasts
Exclusive deals, recipes, cookbooks, and our best tips for home cooks — free and straight to your inbox. PLUS: 500 Rewards Points.
Happy Work Anniversary!
There is no downside to celebrating a happy work anniversary for any employee who's shown dedicated service for a year or more. Regardless of your budget or the grandness of your gesture, the thoughtful appreciation for your workers' longevity in the workforce will go a long way toward encouraging employees to continue with an organization.
Even better than this, the evidence of elevated employee performance that comes from celebrating a work anniversary makes the prospect beneficial for everyone involved!
For even more ideas on how to celebrate a work anniversary, check out other experiences on Cozymeal.
More Team Building in Cities Near You
Check out more exciting team building activities in cities near you.