31 Fun Company Picnic Ideas for 2023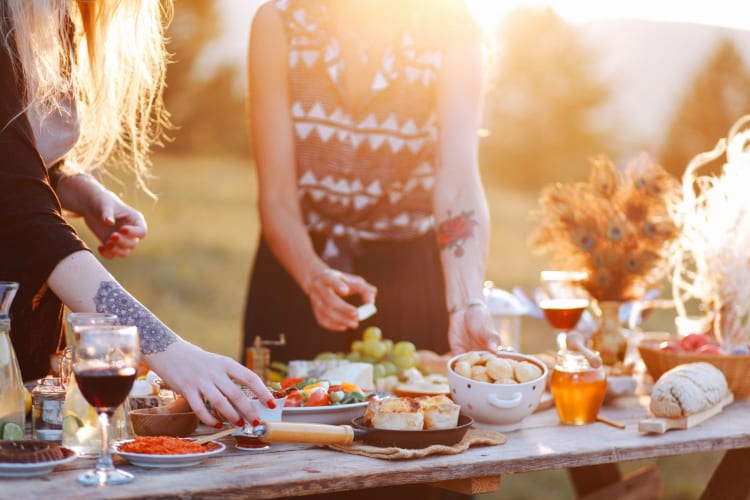 An annual company picnic is a lovely way to celebrate Employee Appreciation Day and strengthen work relationships. Company picnics are also excellent opportunities to spend time with your colleagues' families and socialize outside of the office.
While company picnics can be fun experiences, they can also get a little boring if you do the same kind of event every year. To make your next company picnic memorable, read on for some entertaining and useful company picnic ideas.
Jump to Section
Team Building Goes Gourmet
Connect with your team through world-class cooking classes, mixology classes, food tours and more.
Company Picnic Activities
1. Team Building Activities
Company picnics are a great opportunity for team building activities. Team building activities can help your colleagues practice group problem-solving skills and strengthen their relationships.
Rather than improvise team building activities by yourself, consider signing your group up for an organized team building event. You can find unique and engaging team building activities near you as well as in any major destination city, such as team building activities in Atlanta or team building activities in Houston.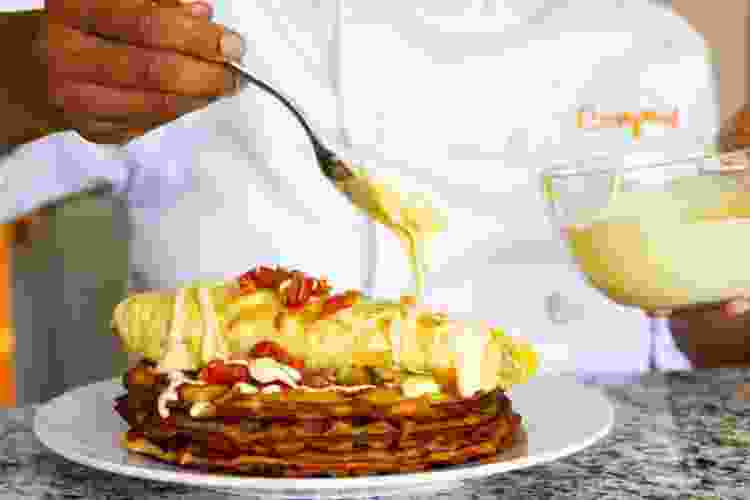 2. Food Tours
For an original twist on a work party, consider taking the company picnic on the road for a food tour. Rather than sit in a public park and eat a catered meal, you and your co-workers can go on a guided tour of a city's best restaurants and cuisines, encouraging employee engagement and providing a fun cultural activity.
If you are hosting a local company picnic, you can look into food tours near you. On the other hand, if you are planning a work retreat to another city, you can incorporate a food tour into the tourism experience. For example, you can sign up for food tours in Los Angeles or food tours in Austin.
3. Cooking Classes
Work teams with a creative flair may have a lot of fun experimenting in a cooking class. In a cooking class, your colleagues can learn a new skill while preparing their picnic meal.
When searching for cooking classes near you, consider the popular dishes and cuisines in your region that your co-workers will appreciate learning more about. For instance, you can arrange cooking classes in Philadelphia to learn how to prepare stromboli or soft pretzels. Similarly, cooking classes in New Orleans would be an exciting chance to learn more about Cajun cuisine.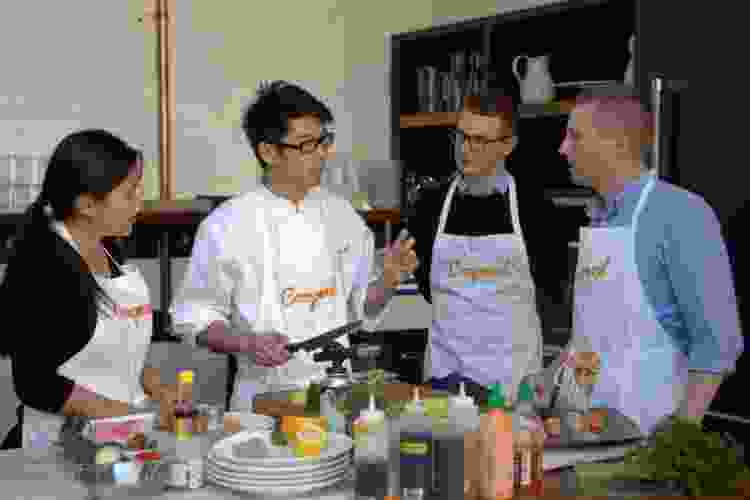 4. Face Painting
Face painting is a cute activity option for a family-oriented picnic event. Kids and adults alike will get a kick out of getting their faces decorated with fantastical designs. You can have a volunteer run the face painting station and offer small, simple pictures, or go all out and hire a professional artist who can do complex illustrations.
As an alternative, if you like the idea of interactive artwork at the company picnic but don't think the mess of face painting will appeal to your audience, hire a caricature artist to give everyone hilarious portraits.
Book a Gourmet Cooking Class Now
Kick-start your culinary confidence with help from a world-class chef. See what's cooking in your city today.
5. Photo Booth
A photo booth is a reliable entertainment piece for any festive party, including a company picnic. Most professional photography companies have photo booths available for rent, so if your picnic site has access to electricity, you're all set. On the other hand, if a real photo booth isn't an option, you can make a DIY outdoor photo booth, featuring a fun backdrop and quirky props for employees to take selfies with.
6. Arts and Crafts
An arts and crafts table is an excellent activity for people who can't participate in games or who prefer doing something creative with their hands. You can arrange a table with a guided craft that's related to the company, such as a drawing of the company's mascot, or related to a seasonal theme, such as making paper snowflakes for a winter picnic.
You can also make the arts and crafts table a more independent activity and fill the table with various crafting supplies. For extra excitement, you can have a mini art contest where employees show off their creations.
7. Live Music
You can't go wrong with live music. Quality live music will elevate your event from a normal company picnic to a private outdoor concert. For the best music experience, look for a popular local band that plays crowd favorites. You can even find professional bands that specialize in covering certain famous groups, such as a Beatles cover band.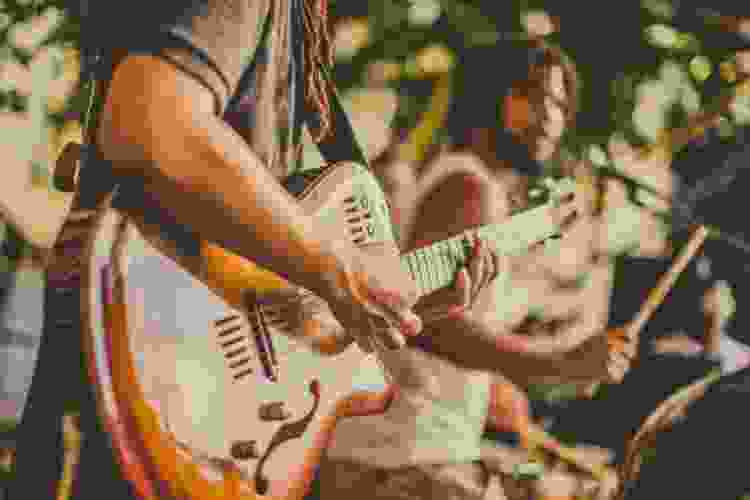 8. Yoga
If you want corporate picnic ideas that emphasize wellness, consider arranging a guided yoga class. You can begin the company picnic with a low-intensity outdoor yoga session in the morning, complete with soothing background music. After the yoga, you can transition to a chill picnic with yummy, healthy snacks like fruit smoothies and grain bowls.
Company Picnic Food Ideas
9. Private Chef
Rather than get a regular catering company to cater your company picnic, try researching some of the private chefs near you who are available for large parties. A private chef experience will give your company picnic an extra flair that is sure to impress your work friends.
Private chef experiences are especially good employee picnic ideas if your company is located in a city with a big restaurant scene. Having access to private chefs in San Francisco or private chefs in NYC are perks at work that your employees will definitely appreciate.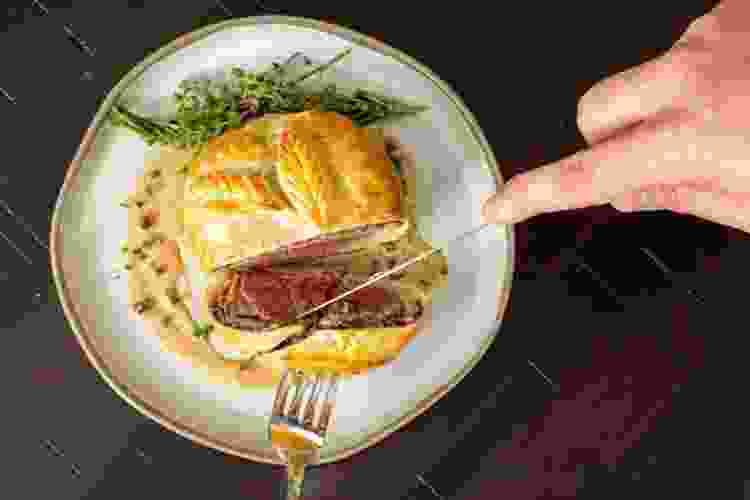 Book a Local Food Tour Now
Explore your city's best bites, esteemed eateries and hidden gems with a top-rated tour guide.
10. Burgers and Hot Dogs
When in doubt, stick to the summer picnic classics, like burgers and hot dogs. Depending on the size of your company picnic, you can have one or more grills going to provide a continuous supply of hot food.
Keep the menu inclusive by offering veggie burgers and gluten-free buns. You should also have plenty of side dishes. Some popular side dishes for a backyard barbecue include potato salad, pasta salad, chips and watermelon slices.
11. Fish Fry
Hosting a fish fry requires a bit more culinary skill than grilling up some burgers, but the results are worth the effort. Celebrate your local community's seafood business and fry a tasty white fish, such as catfish or flounder. For an even fancier company picnic, you can plan an oyster roast or clambake.
When planning a seafood menu, you'll want to check with your colleagues on fish preferences and any allergy needs. You also might need to incorporate a few non-seafood dishes, like pasta or veggie burgers.
12. Taco Bar
A taco bar is a budget-friendly food option and a guaranteed crowd-pleaser at a company picnic. You can set up your food table buffet-style, beginning with the taco shells and lining up dishes with meat and vegetarian protein fillings. End the table with toppings and sauces.
Avoid having a bland buffet by offering lots of options and using only the best resources. A high-quality taco bar should have a wide range of fresh, flavorful dishes at various spice levels. For the best taco menu, look for a catering company with good reviews that serves authentic Mexican or Tex-Mex cuisine.
13. Southern Barbecue
For a truly indulgent and satisfying company picnic menu, try planning a Southern-style barbecue. Barbecue is a broad culinary term for several subcultural cuisines, so you'll have a few different options.
If you want your party to be trendy, you'll likely do best with Texas-style barbecue, a popular approach to barbecue that has been heavily influencing contemporary chefs, particularly regarding Texas brisket. If you want a more nostalgic barbecue experience, you can explore Eastern North Carolina barbecue or Western North Carolina barbecue, both of which focus on whole hog barbecue with distinctive vinegar and mustard sauces.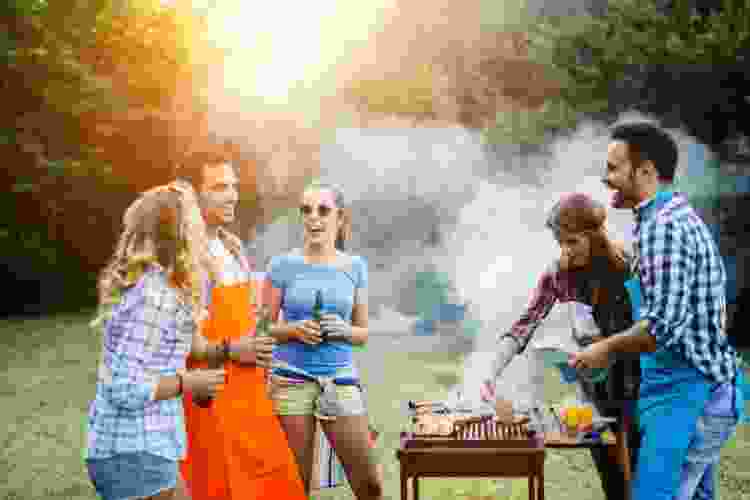 Book a World-Class Private Chef Now
Five-star fine dining from the comfort of home. Find your favorite private chef experience starting at $59/person.
14. Tea Party
Typical picnic menus lean toward rustic or casual cuisines, but you can also have a company picnic with an upscale ambiance. High tea is the ideal meal for a more formal outdoor event. You can serve tea, and, if it's appropriate for the occasion, Champagne and signature cocktails. For the main course, you can have tea sandwiches, savory pastries and biscuits with jam and cream. Offer some petit fours and other sweet baked goods for dessert.
Planning a high tea menu can involve making more individual dishes, but serving them is relatively simple: place multi-tiered trays on each table and your guests can build their own plates.
15. Food Trucks
To have restaurant-quality food at your company picnic, hire a food truck. Food trucks ensure warm and fresh food for your guests, typically from a local restaurant company that's already popular with your co-workers. You can hire one food truck for a smaller company picnic, or hire multiple to prevent long lines and offer your guests more variety.
Working with a food truck is also a clever way to develop a professional relationship with a local business. Making community connections is always beneficial to a company, and you may get good deals on catering for future events.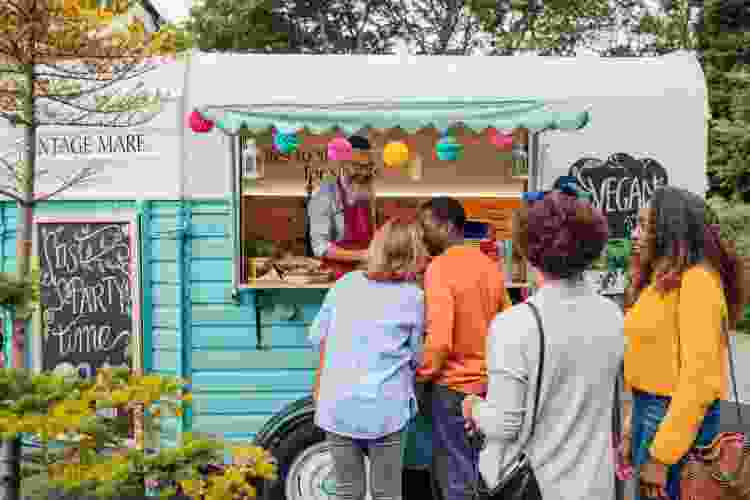 16. Dessert Table
Don't forget the desserts! Finish off your company picnic with an extensive dessert buffet table. You can take inspiration from classic picnic desserts, such as pies, cakes or cookies. If you are hosting a summer company picnic, your colleagues and their families may appreciate an ice cream sundae table. For a winter company picnic, a hot cocoa bar is a simple food setup that will attract plenty of praise from your guests.
Company Picnic Theme Ideas
17. Carnival
A carnival or circus theme is awesome for a family-friendly company picnic. For a carnival-themed picnic, you won't need extensive decorations, just a few colorful party supplies and perhaps some carnival-inspired signs.
The theme will mostly come in with the entertainment: Hire performers such as magicians, clowns or acrobats. For activities, set up classic carnival games like ring toss or darts.
Book an Online Cooking Class Today
Five-star chefs. Step-by-step coaching. Flexible menus. Come see what's cooking in a live online cooking class.
18. Alice In Wonderland
Alice in Wonderland is a perfect theme for a company picnic if you want your event to feel whimsical and out-of-the-box. In terms of using fantasy literature as an inspiration source, Alice in Wonderland is a smart choice: It's popular enough that you'll have loads of material to work with and your guests will immediately recognize the references, but unique enough that it stands out from other fantasy themes.
You can take the theme in a few different directions depending on if you are basing the theme around the original book or a film adaptation. Regardless of your source material, the decorations should be creative and distinctive. For food, host a Mad Hatter's tea party. As for entertainment, you can easily develop games and team building activities related to Alice's many adventures and challenges.
19. Beach
If you're planning a work event over the summer, look into having a company picnic on the beach. You and your colleagues can have fun in the sun and boost morale while playing beach volleyball or relaxing under an umbrella. For a different twist on the beach theme, you could also host a boardwalk beach company picnic with nostalgic boardwalk snacks and arcade games.
The beach theme can also work if you don't live near the beach. Reserve space in a public park and set up a series of water games, such as a Slip 'n Slide or water balloons. Play beach party music and fill the space with nautical decorations to complete the theme.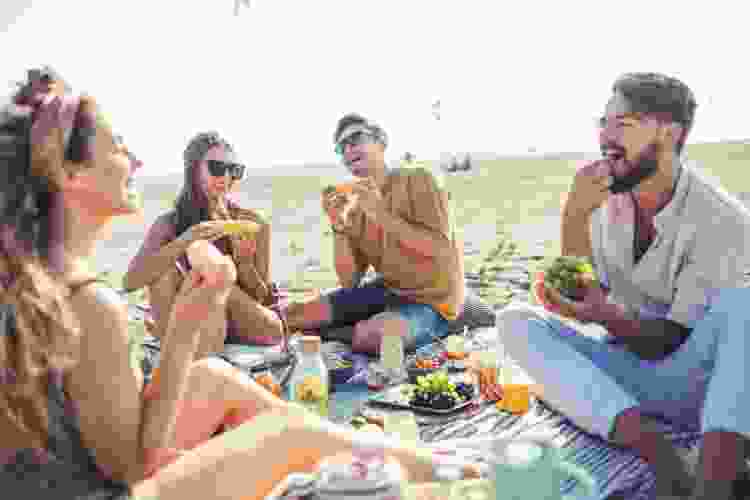 20. Fine Art
A fine art theme is a nice choice if you work in a creative field or if your team has an interest in arts and culture. You can decorate the picnic space based on famous paintings of outdoor scenes, such as A Sunday on La Grande Jatte by George Seurat. Possible themed activities include arts and crafts, art history trivia and an art-inspired photo booth.
For an extra festive party, you can turn your art-themed company picnic into a costume party. Invite your colleagues to come dressed as their favorite artist or work of art. If you want to motivate your guests, you can hold a costume contest with exciting prizes for whoever has the best outfit.
Book an Online Team Building Event
Bond with your team in top-rated online cooking classes, mixology classes, wine tastings and more.
21. Flower Garden
Embrace the outdoor scenery and plan a nature-inspired theme, such as a flower garden. For a flower garden theme, find an outdoor location with as much colorful plant life as possible. Decorate the company picnic with wildflowers, as well as plates and cups with a floral motif.
You can plan an educational activity, such as a gardening skillshare, or something creative, like making watercolor paintings of flowers. For the food menu, you can follow the theme by focusing on plant-based dishes and emphasizing aromatic and floral ingredients, such as rose and cardamom.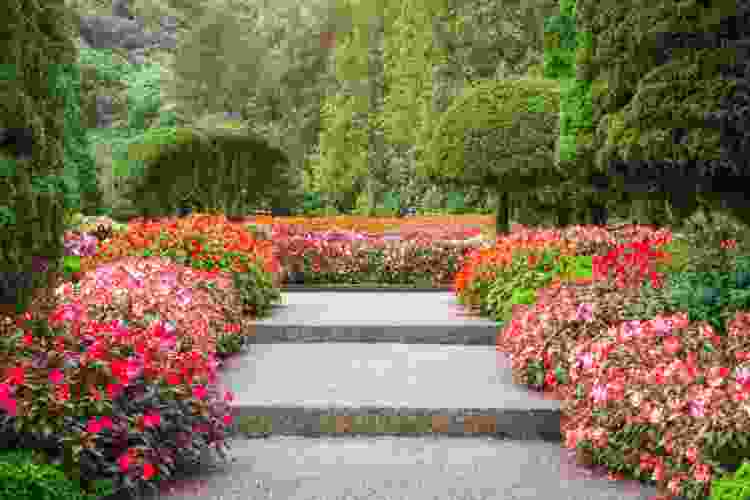 22. Sports
A sports-themed company picnic is entertaining and easy to execute. One approach to a sports theme is to focus on an upcoming sporting event. This kind of party is ideal if the date of your company picnic is close to a big game, like the World Series or Super Bowl.
You can also have a sports picnic that's inspired by sports in general, such as a field day or company Olympics. With this type of event, you would split everyone up into teams and have them compete in various sports activities to win the picnic tournament.
23. Health and Wellness
If your work team has been suffering from burnout, you may want to make your company picnic themed around health and wellness. You can serve healthy, refreshing foods and offer workshops like yoga, meditation and dance. Plan team building activities that emphasize trust, solidarity and employee happiness.
For a truly effective wellness picnic, be sure to feature helpful resources that apply to your workplace needs. Examples include information on healthy eating and methods for coping with stress. If you aren't sure which activities would be best, you can survey your team ahead of time to learn more about the kind of wellness resources they're interested in.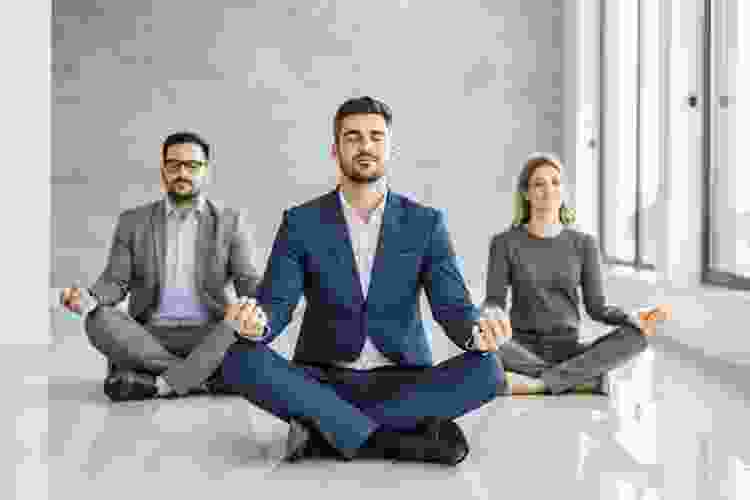 24. Roaring 20s
For a posh social event, transform your company picnic into a Roaring 20s lawn party. Invite your guests to come dressed in their best Jazz Age party clothes, taking inspiration from The Great Gatsby. If the budget allows, see if you can rent the outdoor space of a local historic mansion to achieve the proper period drama ambiance.
Serve old-fashioned party food and play classic lawn games like croquet and badminton. For music, hire a live jazz band or find a playlist of fun 1920s music. If it's an evening event, you can also serve classic cocktails, such as a sidecar or gin rickey.
Find Team Building Activities Near You
Connect with your team through world-class cooking classes, mixology classes, food tours and more.
Company Picnic Game Ideas
25. Cornhole
Cornhole is a simple and affordable game that can keep folks entertained for hours. All you need are some bean bags and two boards with holes. This game is a fun activity for bringing out your colleagues' competitive sides, making it work well if you need ice breaker games for team building.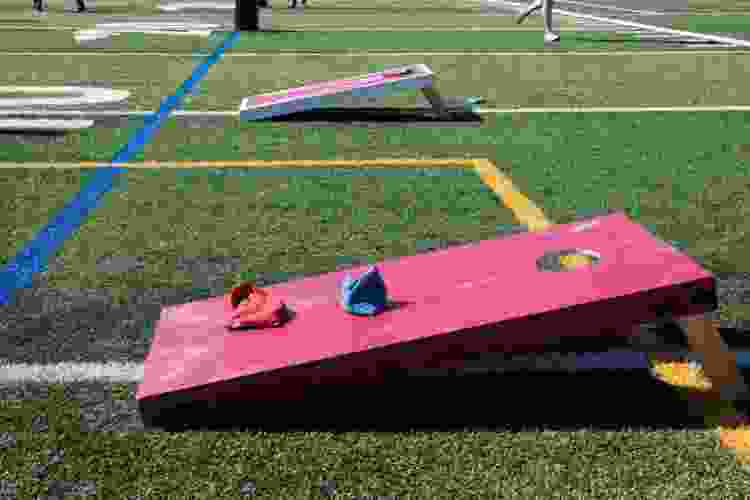 26. Sack Race
Sack racing has been around for decades and is a beloved outdoor game. All you need are some large potato sacks and willing competitors. Colleagues can race as individuals, or you can organize a team relay event. Just remember to set up the race on a soft surface, like grass, and remind the participants of basic safety tips to avoid any sack-related accidents.
27. Badminton
Badminton is an awesome lawn game that can work well for any group. It's an accessible sport for any skill level and encourages friendly competition without being too aggressive. Furthermore, the equipment is lightweight and easy to set up and take down. You can arrange one-on-one games or play in doubles.
Badminton is also a nice game for company picnics that are a little more upscale — it's well-suited for a tea party or garden party. On the other hand, you can also have badminton at a casual picnic with a summer camp or sports theme.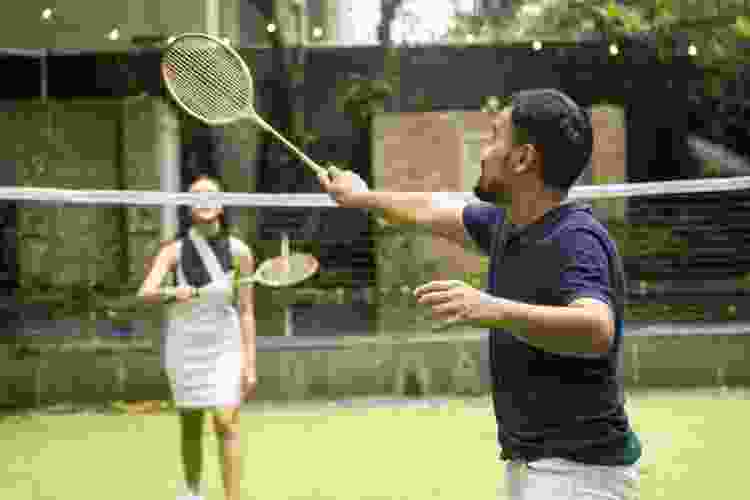 28. Lawn Darts
Lawn darts take the standard dart game and enlarge it for an outdoor setting. The game requires two teams, with players taking turns trying to throw large darts at a plastic hoop on the ground. This game is simple, but it involves a lot of skill and concentration and will keep guests occupied.
Make sure the site of your picnic has enough open space for throwing objects. You'll also want to get darts with plastic tips that are specifically designed for outdoor play. Additionally, if kids are invited to the company picnic, you can make the game more friendly by bringing extra large darts that are easier for young kids to manipulate.
29. Tug-of-War
Tug-of-war is one of the classic team building games that serves as a great activity. Fighting for the rope is exciting and physically engaging, and working with your team to win encourages some nice camaraderie.
You can incorporate a tug-of-war game into any kind of company picnic event, as long as there's a safe area to do it and it's not a super hot day — tug-of-war is physically strenuous, so it's best to avoid this game if your guests will already be exhausted from the heat.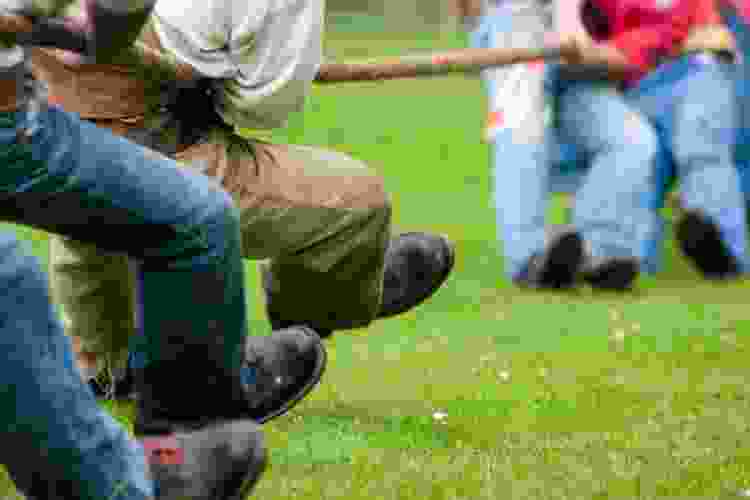 Book a Gourmet Cooking Class Now
Kick-start your culinary confidence with help from a world-class chef. See what's cooking in your city today.
30. Tetherball
Tetherball is a cute and entertaining game that brings back childhood memories of recess. Unlike some other lawn games, tetherball is a relatively compact game and might be a good option if you don't have a huge amount of space for sports or other activities. You can either hold an official tetherball tournament or simply have the game available for anyone who feels like playing.
31. Ring Toss
Ring toss is an adaptable game that you can make work for all kinds of outdoor event venues. For a carnival-themed company picnic, you can set up a booth with a tray of bottles for people to try to toss rings onto. If it's more of a field day event, you can get the wooden stakes that go in the ground, similar to a horseshoe game.
Regardless of how you arrange your ring toss game, it's a pleasant activity for colleagues and their families to enjoy in between eating snacks and participating in more high-intensity games.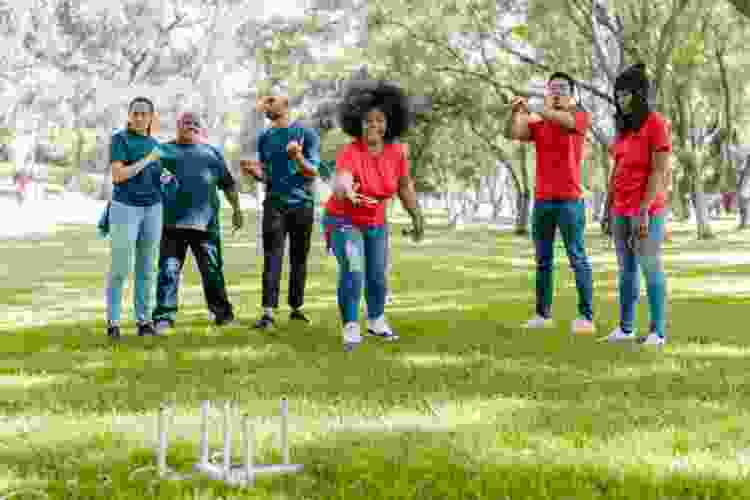 Join 200,000+ Culinary Enthusiasts
Exclusive deals, recipes, cookbooks, and our best tips for home cooks — free and straight to your inbox. PLUS: 500 Rewards Points.
Company picnics can take on so many different forms, ranging from a family carnival day to a fancy costume party with artisanal cocktails. Whether you're planning a team building retreat or a big summer bash, your employees will value any event that shows you care about their well-being and the contributions they bring to your company.
For even more fun team building inspiration, check out other experiences happening on Cozymeal.
More Team Building in Cities Near You
Check out more exciting team building activities in cities near you.