15 Top Team Building Activities in Indianapolis for 2023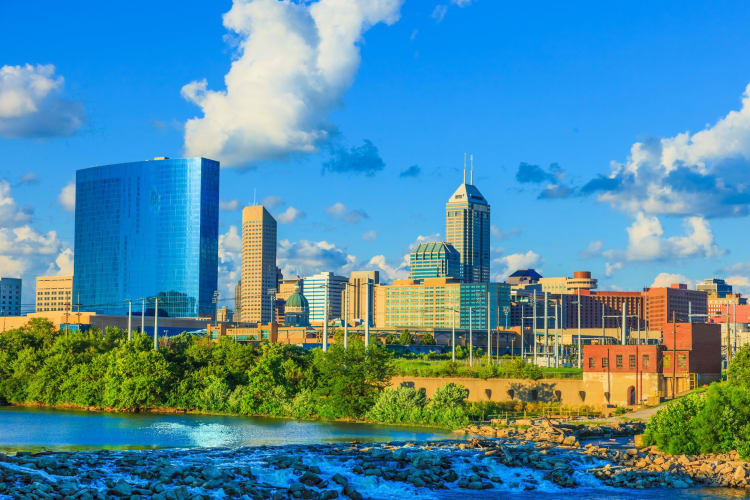 Opportunities abound for team building activities in Indianapolis that let you bond with your group while enjoying the state's capital. From cooking challenges to engaging outdoor adventures, your team will make memories and grow closer, improving their relationships. Plus, a break from the workplace can give your team a boost in energy and renewed purpose.
Indianapolis is a vibrant city full of fun and engaging things to do and a location convenient for many groups to meet up from afar. There are team building activities in Indianapolis for any size group and a variety of interests. Plus, with remote options, even work-from-home crews can get in on the team building actions.
So why are these outings so important, and how can you narrow down the right team building activity in Indianapolis for your team's needs? Take note of the benefits of team building Indeed points out, including a boost to productivity, better communication and improved collaboration. Then, take a look at these top team building activities in Indianapolis and get started planning your event.
Jump to Section
---
OUR RECOMMENDATIONS
---
15 Top Team Building Activities in Indianapolis
1. Culinary Team Building Activities in Indianapolis
Food-focused team building activities in Indianapolis are an amazing way to bond with your team while also enjoying exquisite flavors. Embark on a food tour and check out local favorites with an expert guide, or book a private chef and savor a meal created just for your group. If your crew has a competitive streak, there are even cooking class competitions that require teams to race against time to prepare a meal while an expert chef guides and coaches. With a growing foodie scene, there's no shortage of delicious team building activities in Indianapolis.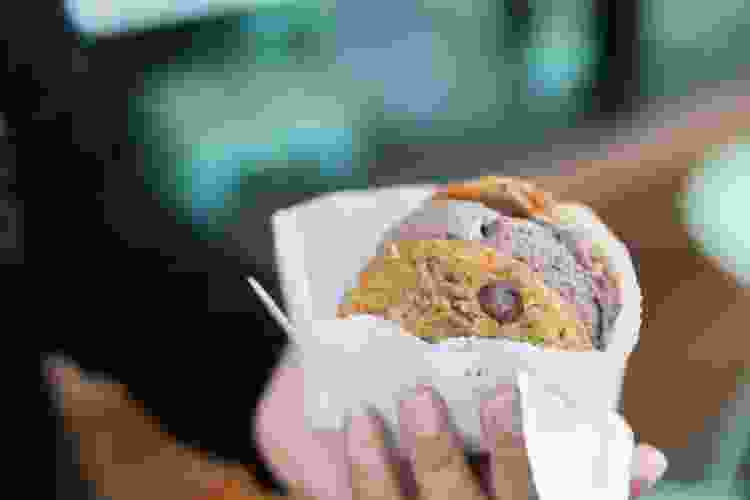 2. Cooking Classes
Book an interactive cooking class to collaborate with your team to produce delectable results. With the wide variety of cooking classes in Indianapolis, there is the perfect option for any team.
Attend a pasta making class in Indianapolis to be transported right to Old World Italy. You'll learn to expertly roll out the dough by hand and create your favorite shapes. For a different kind of flavor, check out sushi making classes in Indianapolis, where your expert instructor will teach your group the ancient art of rolling some of Japan's most iconic sushi rolls. No matter what kind of class you choose, you'll enjoy a meal created with teamwork and collaboration at the end.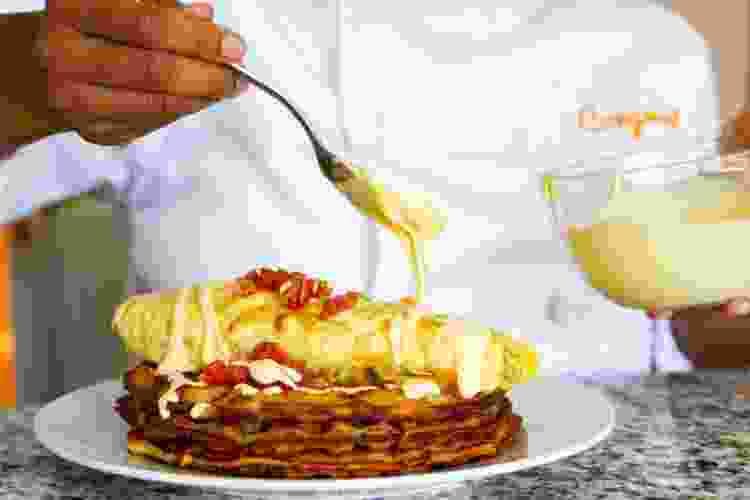 3. Online Culinary Activities
When you are looking for culinary-themed team building activities in Indianapolis, don't forget to consider virtual options. Online team building activities allow all employees the chance to participate, no matter where they're located.
You can book live-streamed online cooking classes to whip up a meal together from your own kitchens. With online mixology classes, an expert will teach your group to make impressive drinks and cocktails and enhance your bartending skills. You can also opt for virtual wine tastings, where your group will work with an expert to find your new favorite vino and learn about the perfect food pairings.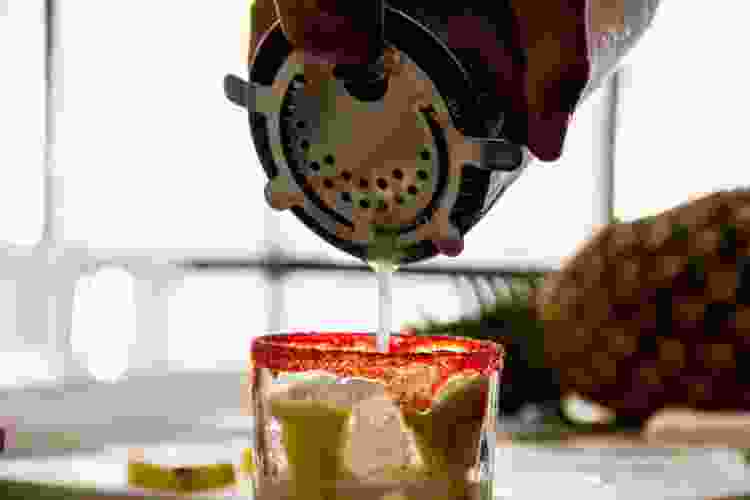 4. Get Creative With Artsy Team Building
If you are looking for team building activities in Indianapolis that will boost your group's creativity, art is the ticket for you. Head to a painting studio and make your own canvas creations while an instructor provides feedback. If your group prefers to imbibe in a tasty adult beverage while blending and dabbing, spots like Wine and Canvas allow you to enjoy drinks while you work. Your group could also check out a pottery class or a glass-blowing class to make your own three-dimensional masterpieces.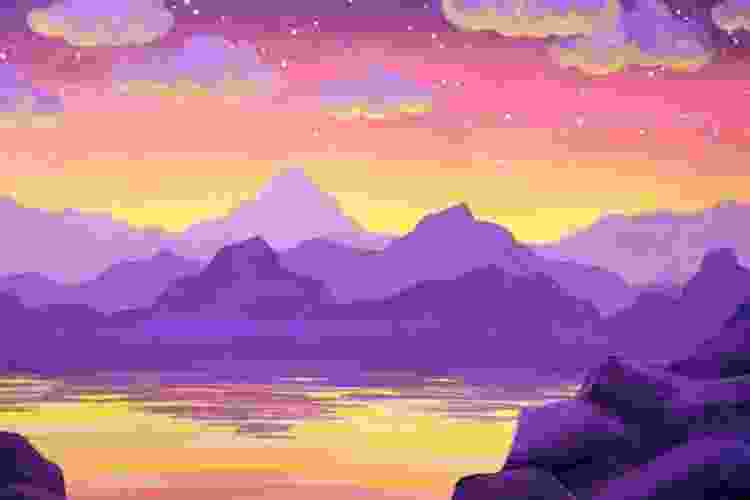 5. Check Out the Many Musical Team Building Activities in Indianapolis
Music is a fantastic way to bond with your team and find common interests. Luckily, there are top-notch musical team building activities in Indianapolis and the surrounding areas. Events like music writing workshops allow your team to collaborate with the help of an expert, discovering new talents and getting out of your comfort zone as you collaborate on your very own song.
Another option is to attend one of the many concerts or music festivals in the area together. From classical to country and rock to pop, there's surely an event your group will love.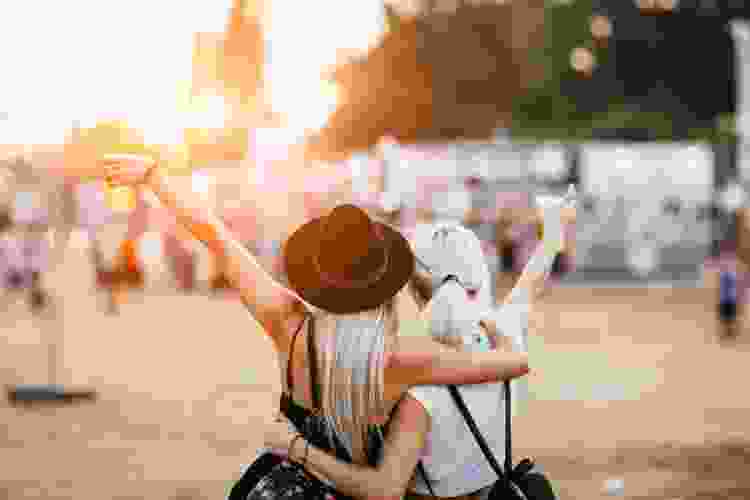 6. Play Fun Games as a Group
Use a little friendly competition to bring your group together. There are tons of team building activities in Indianapolis where your crew can play exciting games. Break into teams and hit the lanes for old-school bowling fun. For a more intensive experience, watch each other's backs on the laser tag or paintball course. Another new popular team building activity is axe throwing. Get to know this unique new game together as a group for an awesome bonding experience.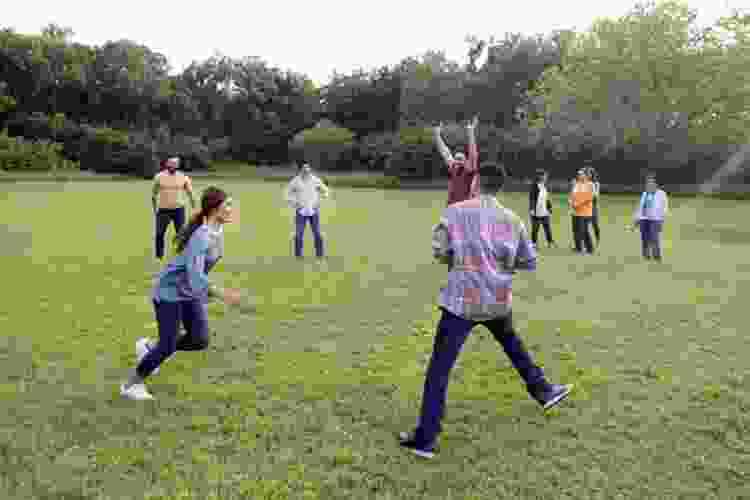 7. Take on the Course as a Team
Check out a challenging course and encourage each other as a group. Go Ape is a fun ropes course that allows you to enjoy the view from the treetops. Beat your fears and take on the zip lines and giant swings together.
You can also opt for an indoor option like Zip City, where you can challenge your group to the indoor ropes course and towering rock wall. These facilities are experienced in hosting team building events in Indianapolis and can help you plan the perfect one for your group.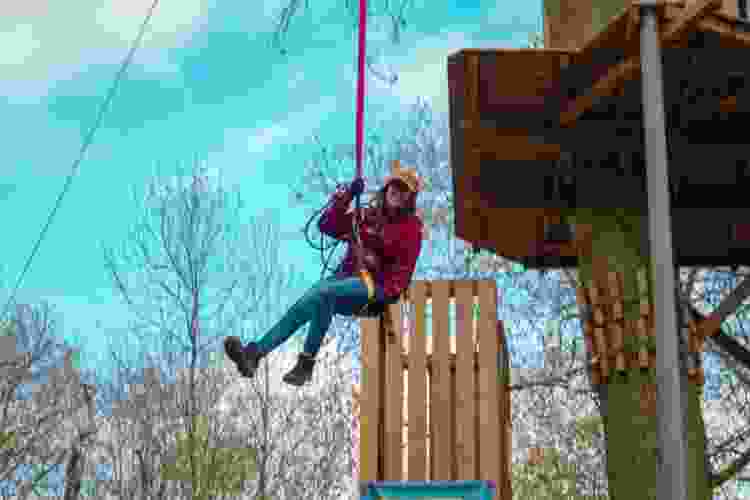 8. Explore the City for a Fun Team Building Activity in Indianapolis
Take to the streets and explore the diverse architecture and unique vibes of the city. Book a scavenger hunt and scour for clues among the downtown streets. Or check out the guided Segway tours, perfect for teams who want the adventure without all the footsteps. Either way, in such events, local guides lead teams through the city as you learn about its history and check out famous landmarks.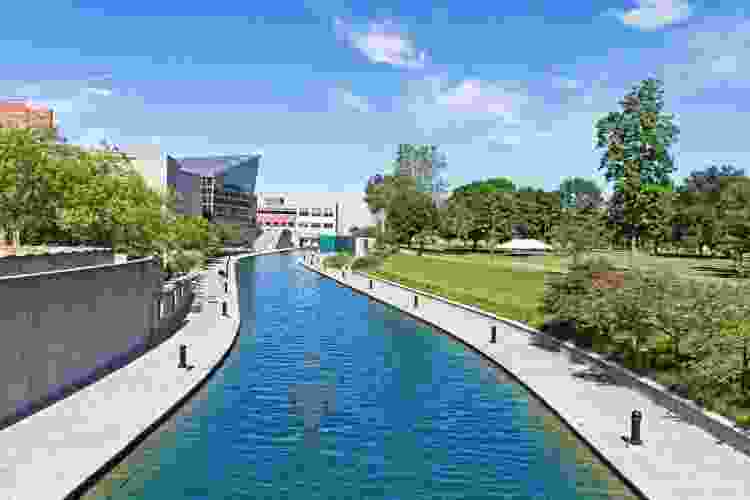 9. Check Out a Museum for an Educational Time
Book a group tour or event at a local museum for an educational team building activity in Indianapolis. The Indiana State Museum and The Indianapolis Museum of Art both have interesting exhibits that appeal to a wide range of visitors. Another option, perfect for when you are looking to get team members' families involved, is the world-renowned Children's Museum of Indianapolis for a kid-friendly experience.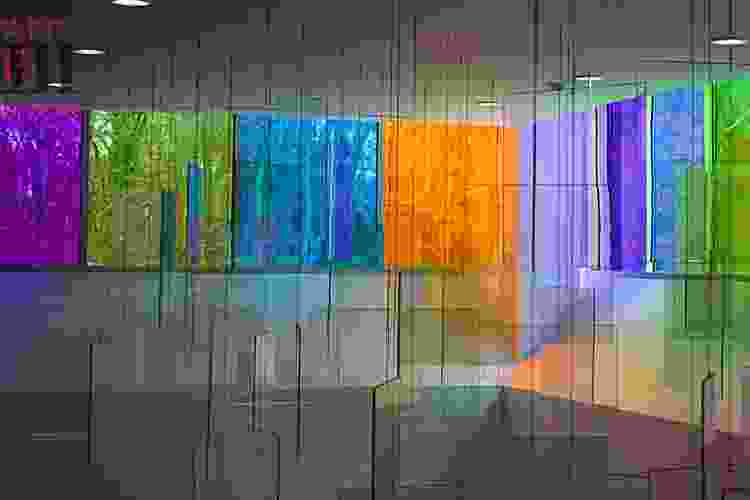 10. Take to the Water for Fun Team Building Activities in Indianapolis
Explore the waterways as a team for fun team building. Old World Gondoliers provides a unique experience with private gondola rides that your group is sure to remember. You can also book a dinner cruise and relax together over a meal while taking in the sunset.
If you prefer a more active outing, check out nearby canoeing and kayaking options to row down the river together as a team. Working together to guide the boat through the water is sure to improve collaboration skills.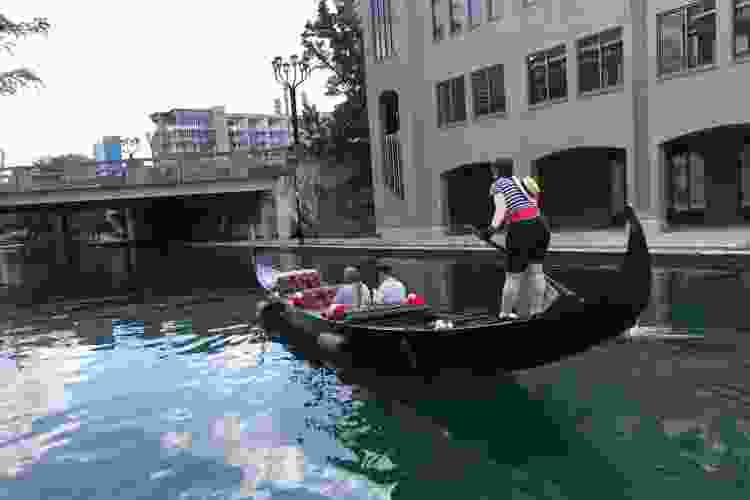 11. Tackle a Challenge Together as a Team
Working together to solve a challenge or win a game can bring your team closer and facilitate better teamwork. Book an escape room and collaborate as you successfully solve clues and figure out a series of riddles. Another option? Go as a team to a local trivia night. Combine your knowledge and seek victory over the other teams in one of the most fun and competitive team building games in Indianapolis.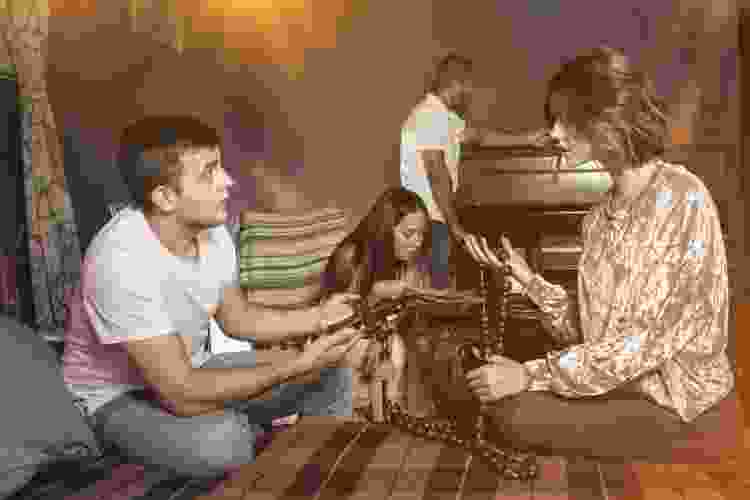 12. Check Out a Sporting Event
Sports make great team building events in Indianapolis. They are an awesome way to come together as a group and support another team. You can head to a Colts game and cheer on the local NFL team. The city also has both men's and women's pro basketball teams your group can check out.
Of course, there's the Indianapolis Motor Speedway, home to a ton of adrenaline-pumping events. Many venues have group sales and suite rentals that you can take advantage of for your corporate team building activity.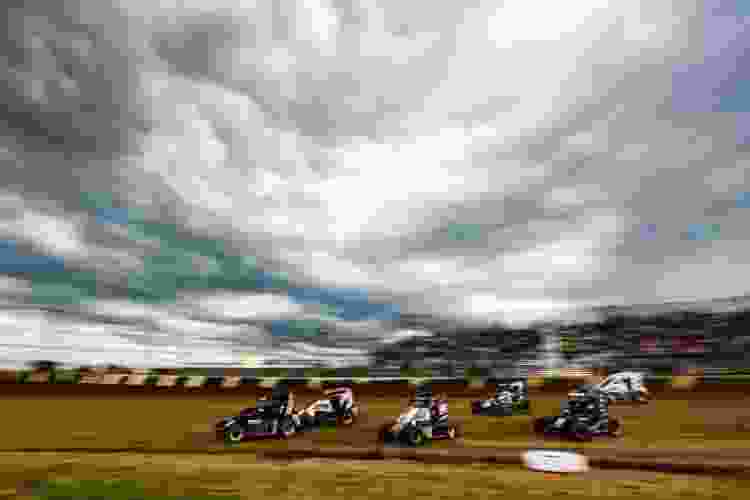 13. Explore Nature for a Relaxing Team Building Activity in Indianapolis
Head out on a hike and enjoy some time in nature with your team. There are tons of trails in the area of various lengths, so there's sure to be something perfect for every skill level. There are also a number of botanical gardens in the city where your team can learn about plant life and enjoy the colors of the foliage. Pack a picnic for a fun day-long adventure with plenty of opportunities to connect.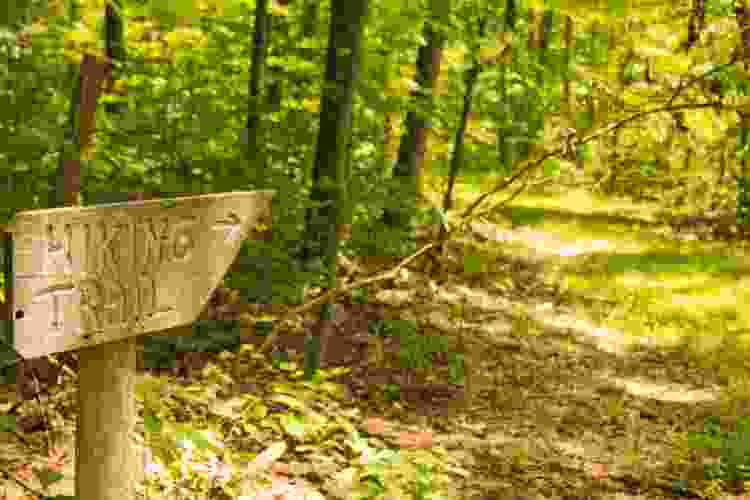 14. Volunteer as a Team
If you are looking for charitable team building activities in Indianapolis, you're in luck. There are some awesome ways to give back to the community while bonding with your crew.
Gather your team and sign up for a volunteer opportunity as a group. You can work with Habitat for Humanity to build houses or take a shift at an animal shelter to show some love to homeless pets. You'll feel good about giving back. Plus, as TinyPulse reports, co-workers who volunteer together have a closer bond once they return to the workplace.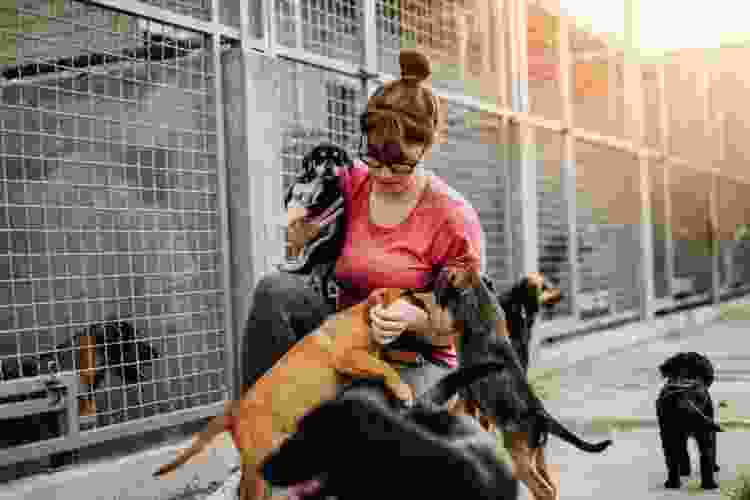 15. Head Out on a Team Retreat
Get away from the workplace and recharge together. A workplace retreat is a great way to strengthen bonds and rejuvenate morale. There are many resorts within convenient driving distance that are perfect for hosting your group. Plus, with options ranging from low-key to luxurious, there's something to fit every group's preferences.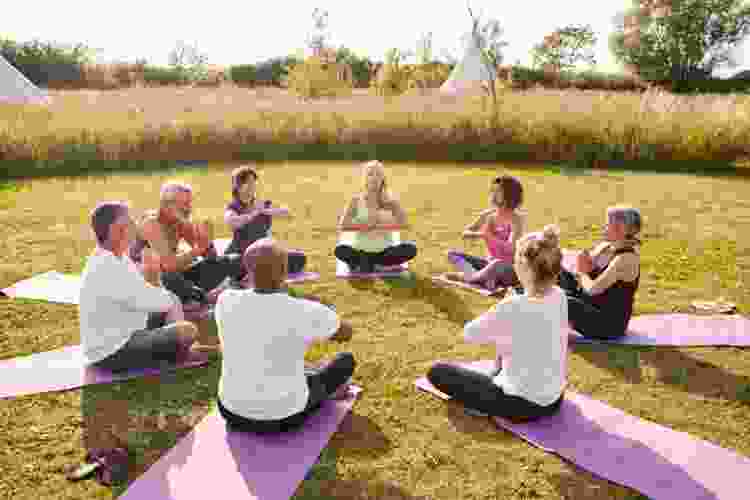 Team Building Is Good for Every Team
No matter the size of your group, team building is a must for it to thrive. In order to grow as a team and optimize the work environment, you need strong relationships and interpersonal skills. According to Biz Journals, creating common goals, supporting each other and building resiliency are all the keys to forming a great, cohesive team. All of these team building activities in Indianapolis can help you improve each of these skills for long-term success.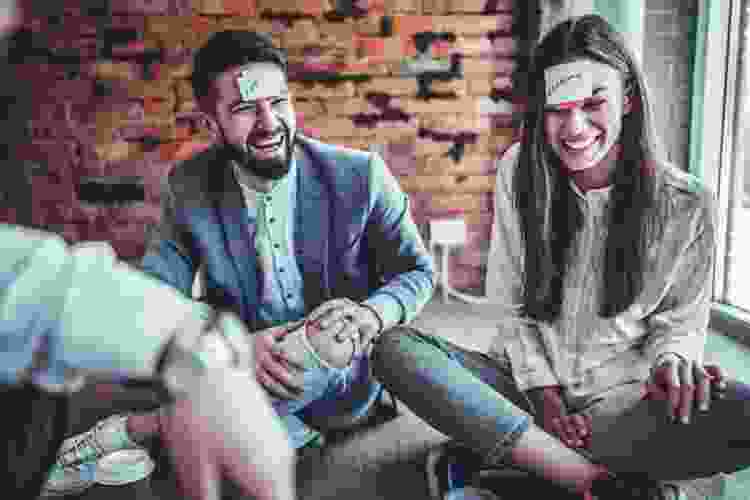 Team Building Will Help Your Business Succeed
As Entrepreneur points out, employee happiness and your company culture can have a major impact on your customers and their experience with your brand. Showing your employees that their relationships matter and that their happiness is valued can translate to great service, which in turn leads to customer satisfaction. This is because team building can boost morale and make employees much happier in their roles, leading to success for your business as a whole.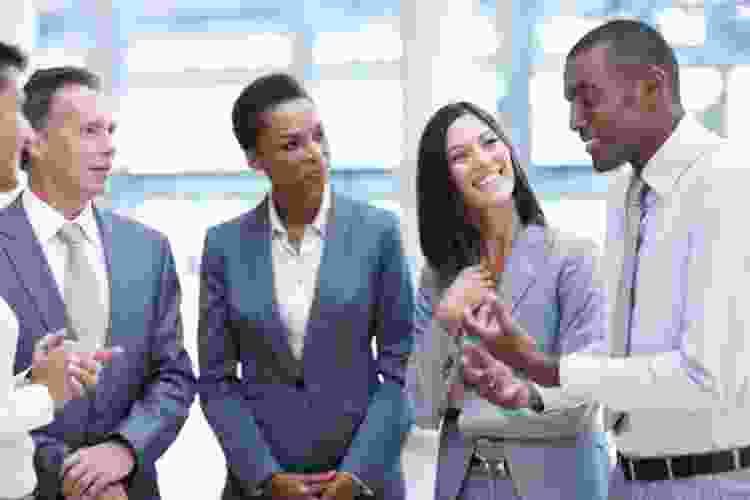 Benefits of Team Building
There are many benefits of teamwork and participating in collaborative activities as a group. They include:
Improved employee retention rates
Enhanced workplace culture and morale
Increased creativity and productivity
Highlighting of strengths and leadership characteristics
Higher overall employee engagement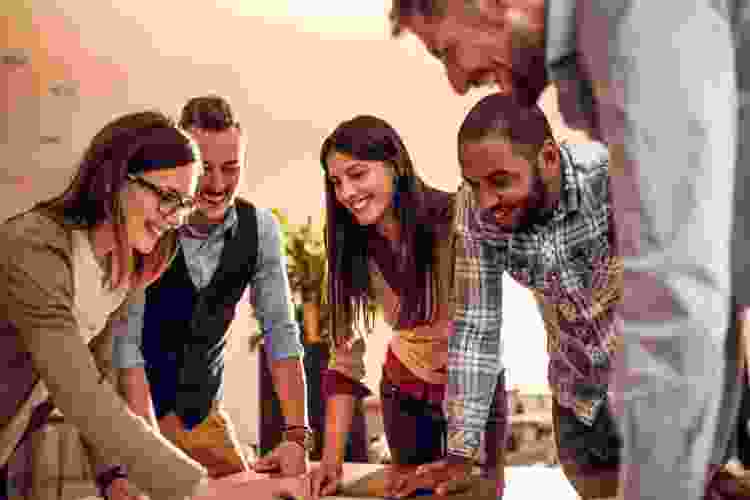 Join 200,000+ Culinary Enthusiasts
Exclusive deals, recipes, cookbooks, and our best tips for home cooks — free and straight to your inbox. PLUS: 500 Rewards Points.
Team building is an essential tool in every leader's arsenal. It can create better relationships between employees and improve your organization as a whole. Plus, with the wide variety of team building activities in Indianapolis, it's easy to have a great time while bonding with your group over shared experiences.
For even more team building activities in Indianapolis and beyond, check out other experiences happening on Cozymeal.
Team Building in More Cities Near You
For even more great team building inspiration in cities near you and around the U.S., check out our comprehensive guides: