15 Best Team Building Activities and Events in Dallas for 2023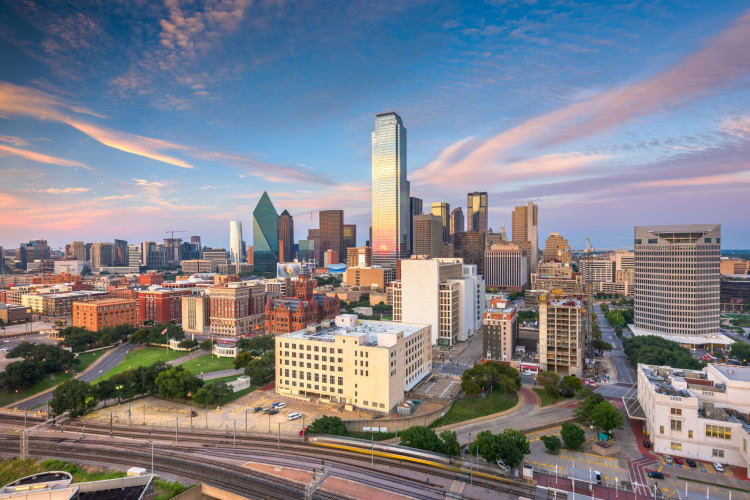 If you're looking for inspiring team building activities in Dallas, you're in luck. This buzzing city has no shortage of amazing activities and events that can help boost morale and inspire employee engagement.
Team building is about more than happy hour and trust falls. Truly effective team building helps team members let go of their workplace personas, get to know one another and build relationships based on respect, camaraderie and a few good laughs. From mouthwatering culinary adventures to pulse-pounding escapades, the best team building activities in Dallas, Texas are right under your nose, so get ready to get your team into an unstoppable groove.
Jump to Section
---
OUR RECOMMENDATIONS
---
15 Best Group Activities in Dallas
1. Team Building Activities on Cozymeal
Team building activities in Dallas are a great way to help your team get to know one another while they sharpen the skills they need to succeed in the office (and some they can just bring straight home). These team building activities in Dallas encourage cohesive creativity and provide a welcome respite from cubicles and boardrooms. Whether your team would prefer to wander around the delicious parts of town or to be inside in the air conditioning whipping up handmade ravioli, there are plenty of amazing group outing ideas in Dallas that will appeal to everyone's senses, style and affinity for a good time.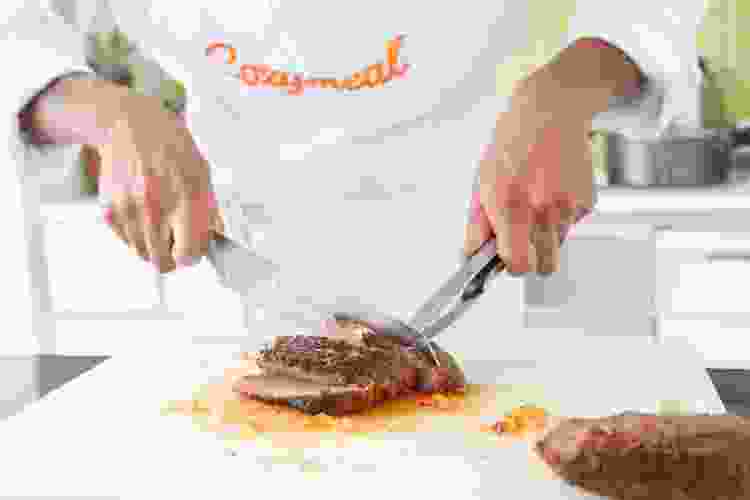 2. Cooking Classes
If you're looking for corporate team building in Dallas that will leave a lasting impression, consider taking things to the kitchen. These cooking classes in Dallas provide a memorable experience, helping team members build skills valuable both in and out of the kitchen. Collaboration and communication are key components to a harmonious kitchen, and these hands-on experiences let team members get a real taste for teamwork. Try your hand at pasta making classes in Dallas or, if your team is truly adventurous, sushi making classes in Dallas will keep you on your toes and deliver truly unforgettable results.
3. Food Tours
One of the most classic things to do in Dallas is connecting with your team members over a series of delectable bites and sips. Food tours in Dallas can take you all over the city, exploring and discovering various styles of food, drink and entertainment. Food tours are easily one of the best company outing ideas in Dallas, providing both a cultural and culinary view of the city we love with a flash of flavor. You can choose food tours that focus on a specific cuisine, culture or even which just highlight the best of your favorite part of town.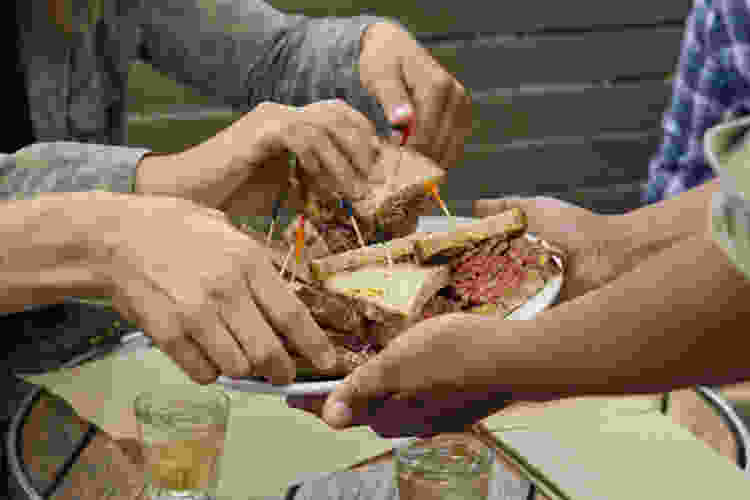 4. Online Culinary Team Building Activities
In today's highly digital workspace, more professionals are working remotely than ever before. When it comes to team building, it's important to help remote (and hybrid) workers feel that they're involved and valued. Digital experiences, like these online team building activities in Dallas, are a great way to encourage engagement and interaction between team members, no matter where they are. Put your bartending skills to the test with online mixology classes, or sip slowly in virtual wine tastings. You can even head to the kitchen for some gourmet online cooking classes.
5. Play Some Paintball
This game isn't just for teenagers and rowdy brothers! Prepare your crew for an afternoon packed with action, strategy and the call to outsmart (and outrun) your opponents. A game of paintball is actually one of the best team building activities in Dallas because it promotes teamwork and collaboration and provides a good thrill. Who says corporate outings in Dallas have to be boring? Check out DFW Adventure Park or Cousins Paintball in Kaufman County to book an all-day session!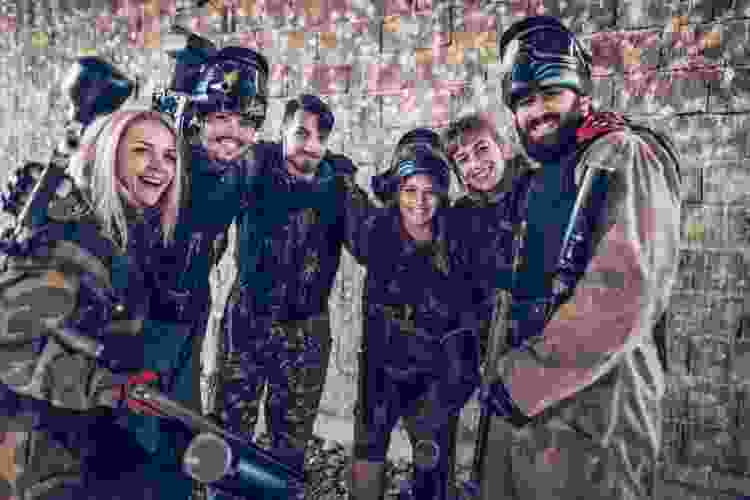 6. Take a Party Bike
If your team is up for a more laid-back night on the town, party bikes are a great pick for team bonding in Dallas. These group-powered cycles let you sip while you pedal, so you can share some laughs as you peruse the town and enjoy the local life, scenery and fresh air. Team members can look forward to building stronger relationships built on shared experiences as you get to know each other on your adventure. Even better, these group cycles can easily be powered by machine when you get tired of pedaling and want to focus on companions and conversation.
7. Immerse Yourselves in Art
One of the best team building activities in Dallas also comes with the most interesting name. Rainbow Vomit is a quirky art exhibit featuring cool textures, thrilling color and endless facets of light that put incredible visual effects on display. This is one unique experience the team simply won't be able to stop talking about, and it will certainly inspire some creativity. If this immersive art experience isn't quite your style, there are countless art galleries you can explore for a more tame, culturally rich corporate outing in Dallas.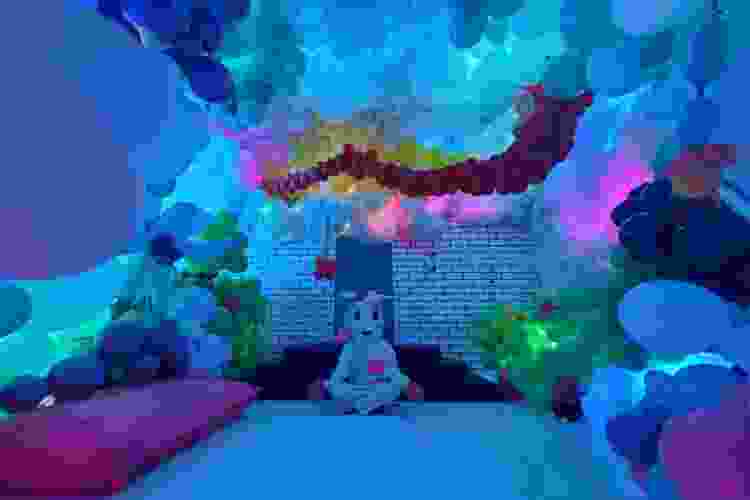 8. Escape Rooms
Even though they've become rather popular, escape rooms are far from cliché and make for one of the best corporate outings in Dallas. These nail-biting experiences encourage teamwork, collaboration, problem-solving and plenty of other workplace skills that come into play. There are many escape room experiences that make great group outing ideas in Dallas, some with industry-specific themes that might speak directly to your team and really get the synergy going. Check out Breakout Games or Escape the Room - Dallas/Fort Worth to shop for the perfect theme.
9. Improvise
Step out of your collective comfort zone and hop onstage for one of the most fun team building activities in Dallas. Gather your troupe and take an improvisation class! You'll churn up lots of laughs as you work on creative collaboration and communication, and you may even discover your secret passion and second calling. Improv gives team members a priceless opportunity to leave their workplace personalities at the door and adopt a fun, relaxed and engaging demeanor that facilitates friendship and camaraderie. After all, a crew that laughs together is bound to produce some pretty awesome ideas in the office.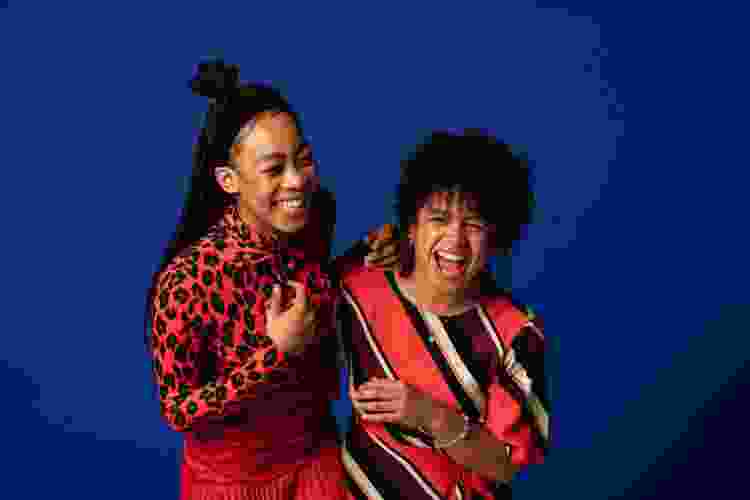 10. Head Outdoors for Adventure
If you're not afraid to get a little dirty, bring your team along for a team building activity in Dallas that you won't forget. The DFW Adventure Park is basically an outdoor arcade for kids and grown-ups alike, offering a wide range of entertainment including obstacle courses, paintball, Airsoft, laser combat, zip lines and more. Team members will be encouraged to push their boundaries, both physically and mentally, and to embrace unique, adrenaline-pumping activities. This corporate team building activity in Dallas might have team members clinging to one another for dear life as they experience the thrills and challenges, and it will certainly shake up a little creativity.
11. Scavenger Hunts
There's no better way to get to know your city and your teammates all in one shot. Scavenger hunts make for the most perfect company outing ideas in Dallas because they give the team a chance to work on their team skills outside of the office. They also encourage skills like problem-solving and collaboration, with a side of friendly competition. Scavenger hunts can even be completed virtually, if you're looking for team building activities in Dallas that can easily accommodate remote employees.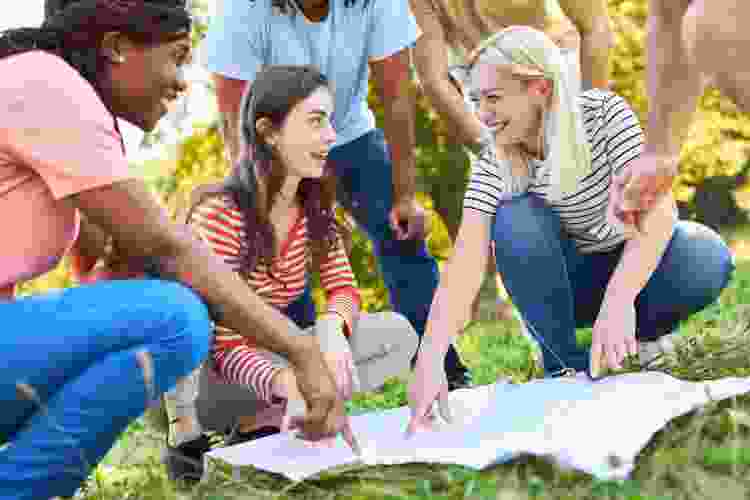 12. Explore the Dallas Zoo
The Dallas Zoo is the perfect place to escape to for team bonding in Dallas. Have a leisurely picnic or make a game out of your visit. Scavenger hunts that include the exhibits and zoo features, along with other fun ice breaker games, can be worked into your animal-inspired team building escapade.
13. Experience Major Thrills and Amusement
Amusement parks and roller coasters simply never cease to stir up excitement. After all, nothing brings a group together quite like the shared experience of an adrenaline rush. Six Flags Over Texas has it all, from roller coasters to skydiving. This is one team building activity in Dallas that will reveal your team members' knack for leadership and bravery.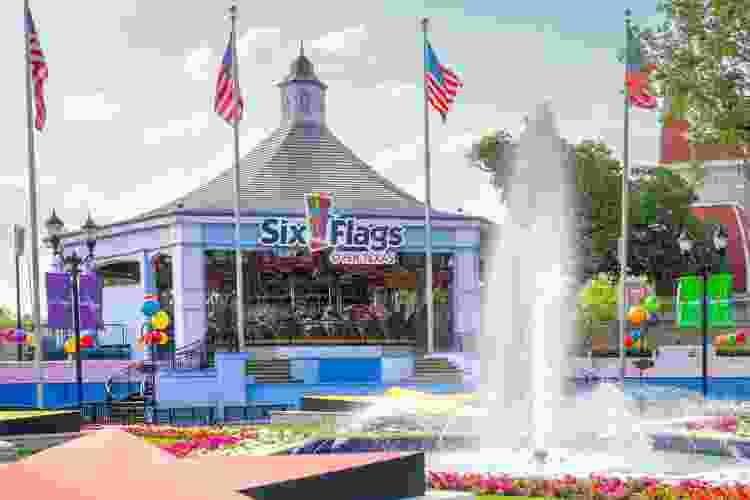 14. Get Crafting
Nothing gets the creative juices flowing quite like arts and crafts. Texas Wine & Wood offers woodworking team building activities in Dallas where participants can create their own design and sip on some beverages of their choosing. You and your teammates can spend an afternoon or evening crafting cute home decor or cool, functional pieces to add conversation and style to any home or office, with a personal touch. Everyone will enjoy letting their creative side out while connecting over one another's creations.
15. Sleep Under the Stars
If your team is ready to get up close and personal, take a camping trip together for a totally unplugged team building activity in Dallas, Texas. Lake Lavon and Trickle Creek Ranch are two of the many campgrounds that have all the makings for a stellar team building activity in Dallas. Camping is great for teams who are ready to get to know one another on a truly personal level, and it's sure to bring out lots of laughs and stories. Answer some ice breaker questions around the campfire and put your heads together to build the ultimate campsite.
Does My Team Really Need Team Building?
No matter how close-knit your team members might be, regular team building activities in Dallas and beyond can help them maintain a dedicated, effective workflow. Team building helps build trust and respect among employees, creating closer relationships that enhance teamwork and collaboration. More than simply building relationships, team building also creates a sense of community and value within the workplace. Positive workplace culture can have a significant effect on employee happiness and, as a result, employee retention.
Team Building Activities Help Businesses Grow
Sure, team building games and these awesome team building activities in Dallas will help your team feel valued and cohesive, but team building also has a positive effect on workflow and success. According to the Society of Corporate Compliance and Ethics, team building directly improves employee productivity. Motivated team members who are eager to come to work contribute to success and growth.
Effective team building activities and events boost your team's ability to perform effectively, sharpening skills that can be applied directly to the workforce or enhance their professional relationships. Communication, problem-solving and collaboration are crucial professional skills that employees might practice while they take part in an engaging activity that sparks their interest, especially if it comes with an element of fun.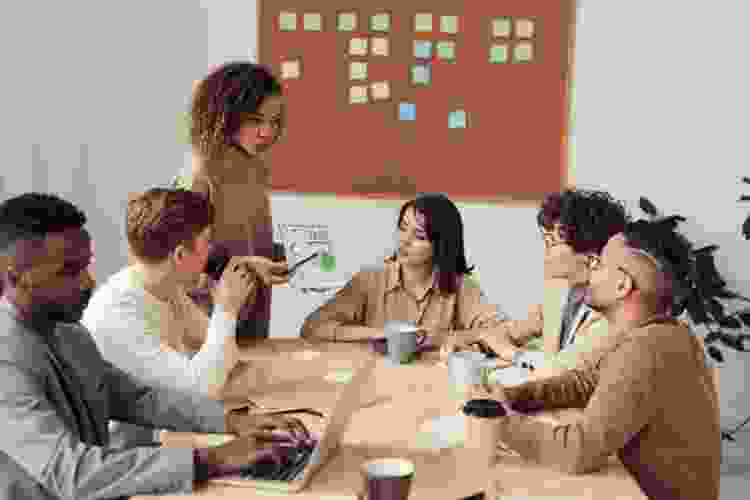 Benefits of Team Building
Fun team building activities in Dallas serve a major purpose, some of them more than one. While some of the benefits of team building can be seen far down the road, others are immediately evident and can improve your work environment, culture and efficiency right away.
Some benefits of team building include:
Improved communication
More effective teamwork
Enhanced collaboration
Encourages team synergy
Nurtures a sense of community
Creates a positive culture of cohesion
Increases productivity and efficiency
Boosts employee happiness and retention
Build Yourselves Up With a Purpose
While tired, played-out team building is sure to earn you some groans and eye-rolls, these thoughtful, fun and engaging team building activities in Dallas are sure to do just the opposite. But these active quests and challenges are more than just a fun romp in the park. Great team building not only brings a crew together, it facilitates a sense of cohesion and makes a stronger, more powerful workforce. Who knows: Your team may even look forward to showing up for work each day.
For even more team building activities in Dallas and beyond, check out other experiences happening on Cozymeal.

Join 200,000+ Culinary Enthusiasts
Exclusive deals, recipes, cookbooks, and our best tips for home cooks — free and straight to your inbox. PLUS: 500 Rewards Points.
Team Building in More Cities Near You
For even more great team building inspiration in cities near you and around the U.S., check out our comprehensive guides: