The 29 Best Virtual Happy Hour Ideas in 2023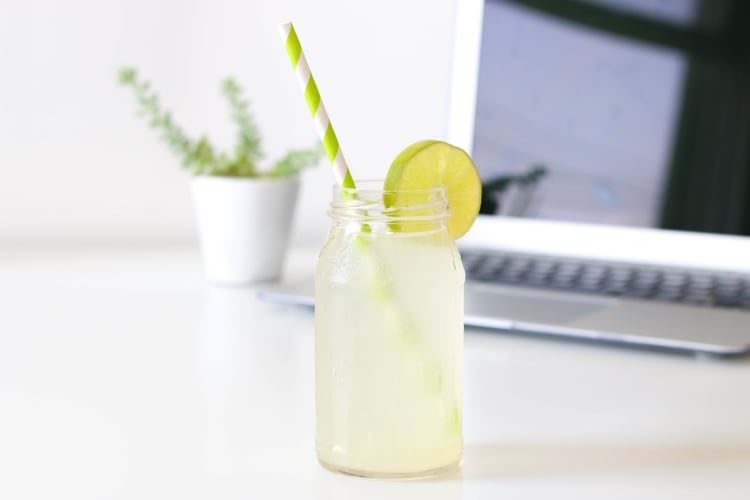 Virtual happy hour is here to stay. While face-to-face interaction has its own charms, there's something to be said for sitting in the comfort of your own home, enjoying a relaxing beverage and mingling with friends and new acquaintances who are in all corners of the city, country or even world. You still get that needed shot of human interaction and fun, but there's no need to arrange transportation, get a babysitter or drive home tired.
If you're considering hosting a virtual happy hour, you might be wondering how to even go about starting. What social platform is best? What kind of virtual discussions and activities won't remind everyone of workplace Zoom meetings?
In case you may be struggling with how to go about planning your virtual get-together, not to worry. We've done the research so you don't have to. From tips on planning to advice on etiquette, here is our essential how-to guide to virtual happy hour.
Jump to Section
How to Host a Virtual Happy Hour
Determine a Theme
Consider whether there are any special occasions warranting a virtual happy hour, and determine your virtual happy hour theme from there.
Perhaps a colleague is moving on to another work opportunity, and you want to send them off properly. Or maybe a friend has just announced their engagement — certainly a cause for celebration. Whatever the reason, identify what type of work or social event you are planning to keep guests informed and prepared.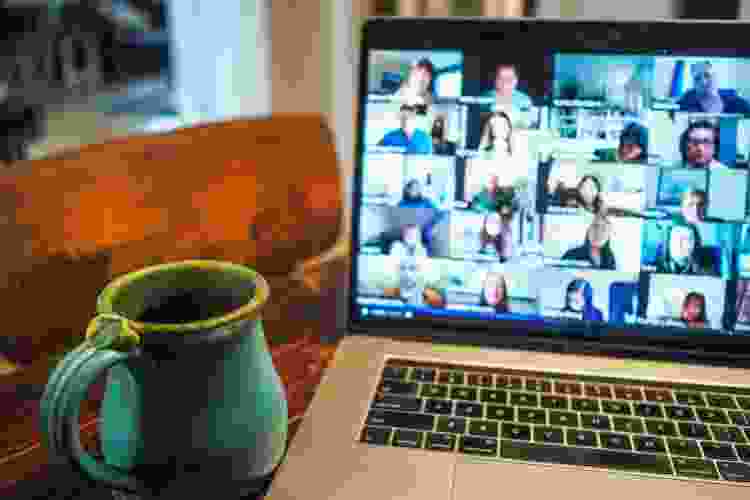 Join an Online Mixology Class

Craft cocktails. Palate-pleasing food pairings. Master mixologists. Skip the crowded bar scene and host your own virtual happy hour.

Book Now
Make a Plan
Any event, including virtual events, requires proper planning. And while an online happy hour doesn't call for extensive arrangements, as host, there are some basic to-dos you should be checking off your list.
First, reach out to your guests a week or two in advance to get their availability. In terms of how many people you should be inviting, we find that a smaller group size of three to 10 people tends to work best as it allows for everyone to get some face time. Then, once you have confirmed your guest list and guests' availability, send out a calendar invite, an email or even a paperless invitation (if you're feeling fancy) at least a week in advance.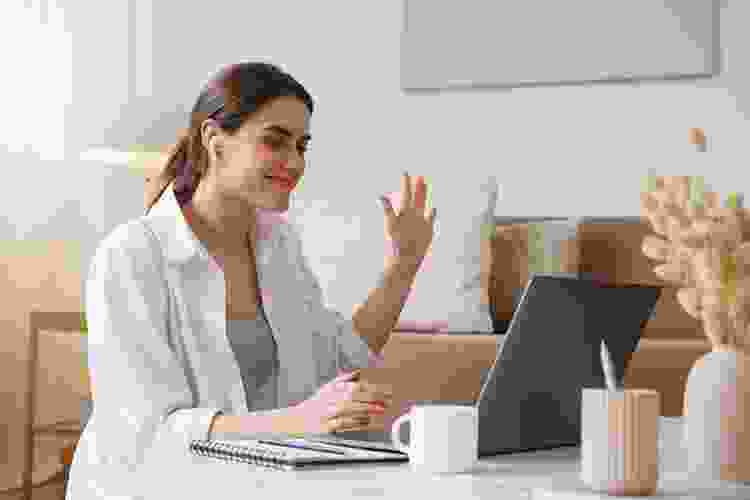 Pick a Platform
While you won't need to decide on a venue for your happy hour, you'll still need to figure out which online communication platform to use. There are a lot of options to choose from, so to help you determine which one works best for you, we've broken down our top picks below:
Pros: You don't need an account to use it. It's user-friendly and hosts can control who's allowed into their meeting.
Cons: Although video calls are encrypted, Skype isn't end-to-end encrypted, which may stir some users' privacy concerns.
Cost: Free with other Skype accounts.
Book Your Virtual Wine Tasting
Bring the winery home with an unforgettable live virtual wine tasting. Your personal sommelier is standing by.
Pros: Accommodates up to 100 people and users have access to a number of key features, including virtual backgrounds.
Cons: Lately, users have experienced Zoom-bombing, or uninvited guests entering their meetings. (Tip: Join through your web browser versus the app since it's quicker to receive any security updates.) Also, unless you have a business account, meetings of three or more users are capped at 40 minutes.
Cost: Free for meetings of three or more attendees for up to 40 minutes. You can upgrade to a business account with unlimited meeting duration for $14.99 or $19.99, depending on the plan.
Pros: Seamless integration with other G Suite features, such as Google Voice and Google Calendar. The former gives participants the option of calling into meetings directly from their phones without being charged for domestic calls. The latter allows organizers to send invitations to users who can easily join the meeting using a shared link.
Cons: Requires that guests have a Gmail account in order to join.
Cost: Free.
Pros: Houseparty encounters are casual and spontaneous. Users will receive notifications if a friend is online ("in the house") or wants to talk. The app also comes with a variety of fun and interactive games you can play with your houseguests.
Cons: Anyone can see that you're online, who you're in a call with, and even enter your video chat. To avoid unwanted party crashers, ensure that you lock your room once all invited guests have hopped on.
Cost: Free.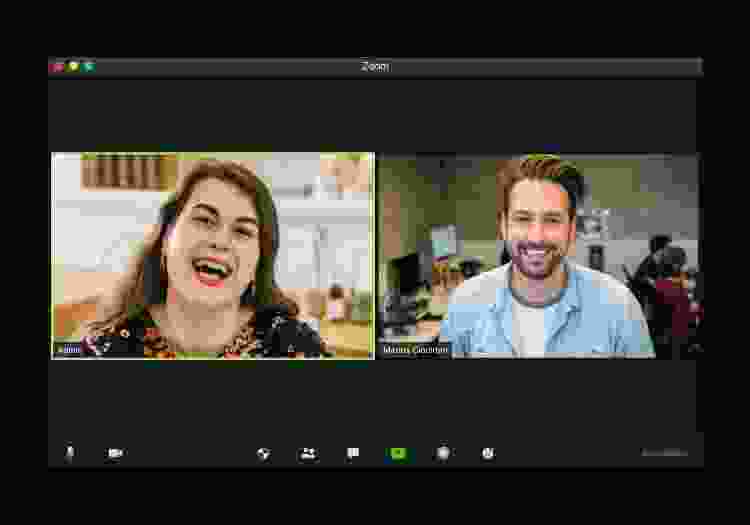 What's on the Menu?
Any worthwhile happy hour wouldn't be complete without good food and drinks. When it comes to cocktail themes, consider a wine tasting night, beer pairing, classic cocktails or even libations with a healthy twist. And in case you're feeling unmotivated or merely don't have the ingredients to concoct a quality drink, then the all-in-one cocktails in a can may be for you.
Next, you'll need to decide on what cocktail party appetizers to indulge in while you imbibe. Wine and cheese are a classic match, but there are also some under-the-radar pint and plate pairings worth checking out, too.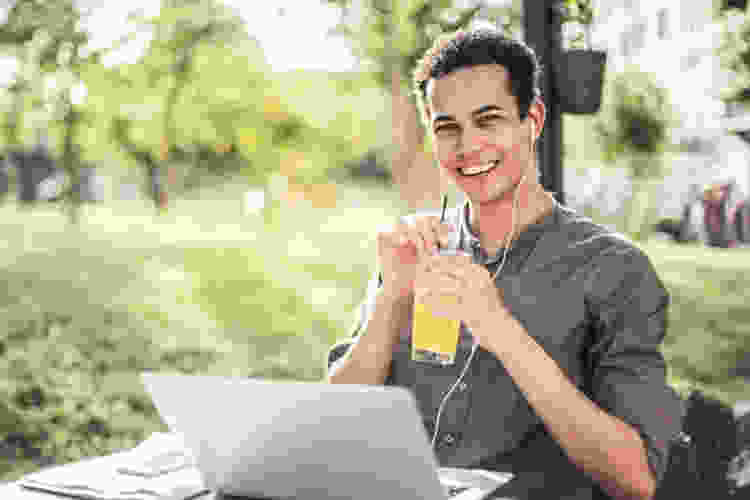 Join an Online Mixology Class
Craft cocktails. Palate-pleasing food pairings. Master mixologists. Skip the crowded bar scene and host your own virtual happy hour.
Spark Conversation
Thanks to its fun and informal setting, happy hour has become a preferred method for catching up with friends and colleagues. However, although alcohol is a social lubricant, that doesn't necessarily mean that the conversation will be flowing for the entire duration of your virtual happy hour.
As a host, you'll want to remove distractions, actively listen and show interest as a means of keeping the conversation going. To help guide the discussion, ask questions to stimulate dialogue. And while it may be tempting to talk about work, open yourself up to other topics of interest:
Movies and entertainment: Whether it's a series you're binge-watching or a thought-provoking documentary, TV and movies are perfect happy hour fodder.
Food: Is there anything that brings people together like food? If you're looking for some culinary inspiration, ask guests what they've been cooking lately or to recommend a good local restaurant.
Hobbies: You or your guests may have taken up some new hobbies recently. Learning a new language, how to salsa dance or even practicing mindful meditation are great conversation starters.
Art and culture: Which museums do your guests think are worth checking out? Which have they been to recently?
Family: Raising kids can be a challenge. Perhaps a fellow parent can offer insight into what works for them and what doesn't. You might get some helpful advice or just a moment to commiserate and know you're not alone.
Sports: Just as with face-to-face gatherings, for the sports lovers on your happy hour screen, football, soccer, basketball and other ball-centered pastimes will always be a popular topic.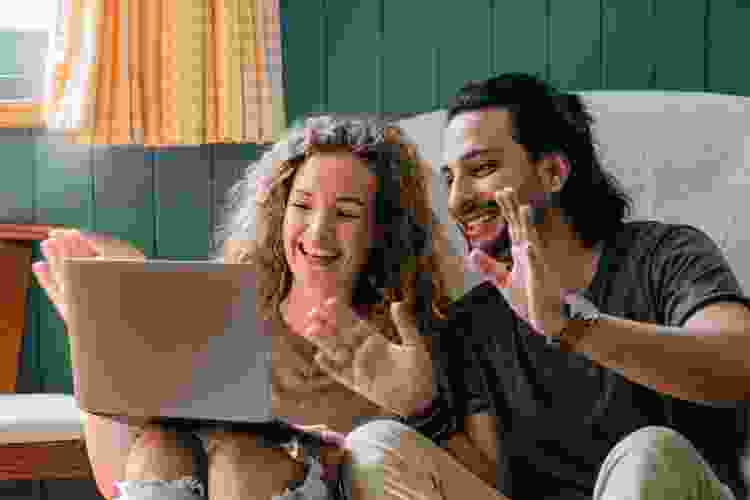 Book an Online Mixology Class Now
Master the art of mixology from home with live online mixology classes. Embrace your inner craft cocktail connoisseur.
Play Virtual Happy Hour Games
Sometimes all you need to get the party going are some interactive games. Here are our favorites:
Scattergories: Think outside the box with this category-based party game that rewards creativity. Use a Scattergories list generator and play for free.
Two Truths and a Lie: A great way to get to know your party guests, each player will reveal three "facts" about themselves and you must guess which two are true and which is false. This makes a great virtual happy hour idea for work as it breaks the ice.
Cards Against Humanity: This "party game for horrible people" is loads of fun. Each round, one player asks a question from a black card and the remaining players answer with the most (in)appropriate white card. You can download a free Cards Against Humanity PDF and make your own deck.
Pictionary: Embrace your inner artist in this classic party game where your teammates try and guess what it is that you're drawing. Use a Pictionary word generator to summon what you'll be sketching.
Heads Up: Heads Up, available on the Google App Store, involves a player having to guess the mystery word held up to their head based on the clues given by the other players. It covers a wide variety of topics ranging from "Icons, Legends & Stars" to "Animals Gone Wild." But if you've exhausted all of the categories, you can purchase additional ones for $0.99 each.
Charades: Chances are you've played charades before. In the online version, you can use a charades idea generator to choose your words and phrases. No equipment required, but creativity is highly encouraged.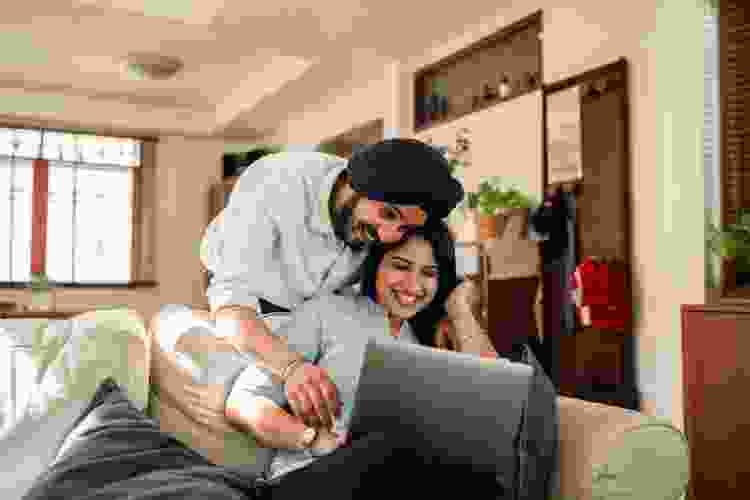 11 Virtual Happy Hour Ideas
1. Virtual Mixology Class
You don't have to be a great mixologist to make great cocktails. Instead, sign up for an online mixology class taught by world-class mixologists in the comfort of your own home. From palomas to spiced margaritas, these classes will have you crafting next-level cocktails with ease.
2. Virtual Online Cooking Class
Virtual happy hour goes great with an online cooking class. For the perfect evening, learn how to make nearly any dish or cuisine imaginable with personal virtual guidance from an outstanding certified chef.
Book an Online Cooking Class Now
Ready to perfect your homemade pasta, paella or pad thai? Join a world-class chef from the comfort of your kitchen.
3. Virtual Wine Tasting
Bring the vineyard to you with a virtual wine tasting experience led by a world-class sommelier. You and your guests can enjoy a masterclass in wine tasting. Plus, you'll learn all about gourmet food pairings that complement each glass.
4. Tapas Night
The Spaniards got it right with their culture of tapas. These assorted small bites pair well with a drink in hand. Turn up some flamenco music for total Spanish immersion.
5. TV Watchparty
Find a comfy spot on your couch and enjoy a dose of reality TV, which never serves to disappoint. If you and your group have Netflix accounts, download Netflix Party and watch together simultaneously with group chat capabilities. Turn your watchparty into a recurring weekly event to keep the party going.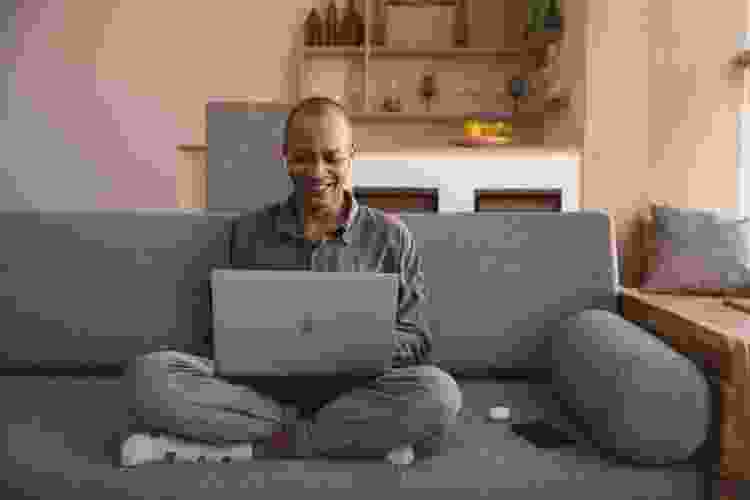 6. Book Club
Engage in lively, literary discussion with your fellow bibliophiles. Added points for anyone that comes up with a signature cocktail that pairs well with the book.
7. Paint Night
Any skill level can partake in paint night. Not only will it be therapeutic, but you'll also have something to show for it in the end.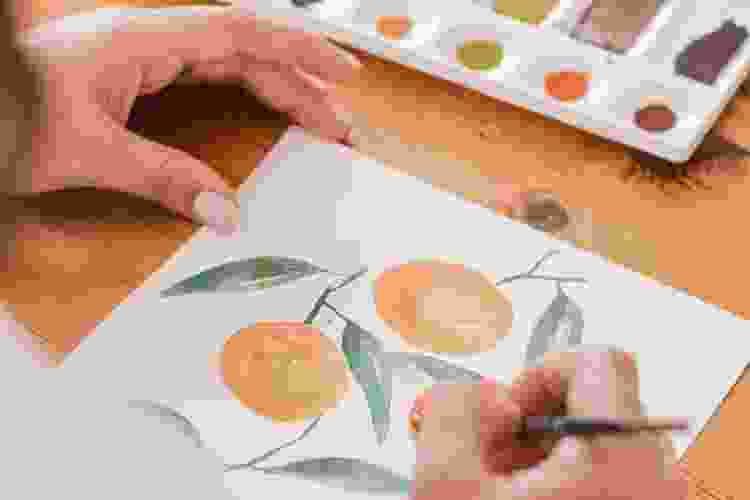 8. Virtual Getaway
You may be too busy to take a trip to Italy, but by rolling up your sleeves, pouring yourself a glass of Chianti and enjoying an authentic Italian menu, you can enjoy Italy at home. If you're using Zoom, upload a travel-inspired backdrop to set the mood.
9. House Tour
Have you been meaning to visit a friend's new house but haven't gotten around to it yet? Welcome guests into your home, albeit virtually, and give them the grand tour via device.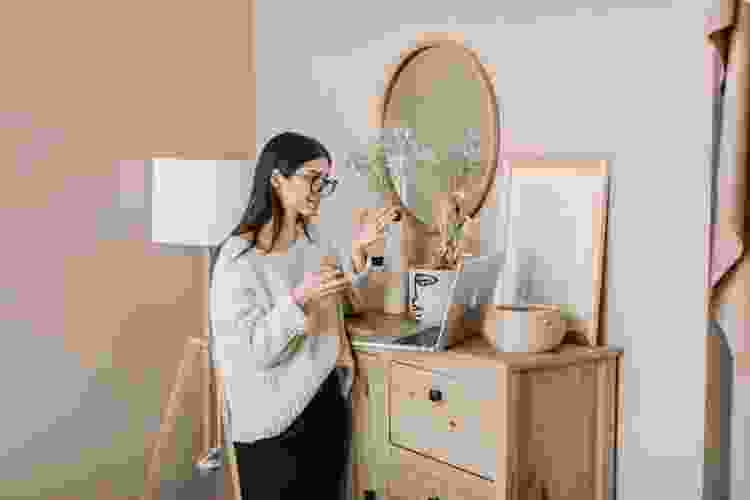 10. Stand Up Comedy
Looking for a laugh? Enjoy the full comedy club experience at home by attending a virtual show.
11. Seasonal Brews
Try your own beer tasting happy hour. Select a rotation of brews and create your own virtual tasting room.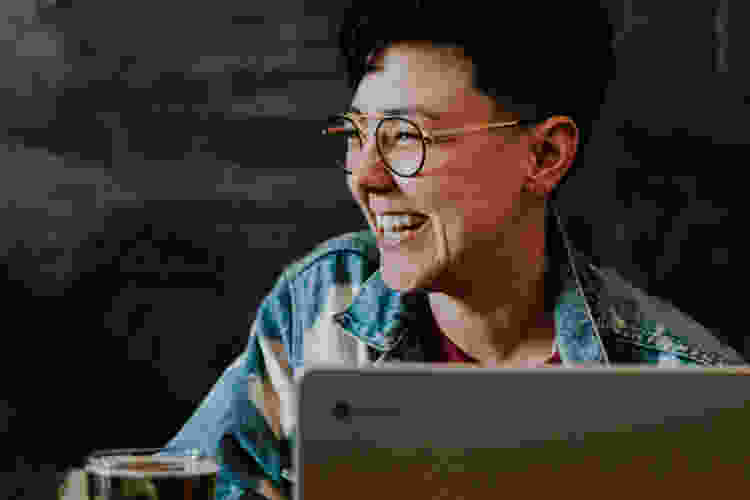 Book a Live Virtual Wine Tasting Now
Indulge in all things wine with the best chefs and sommeliers in the industry. Virtual wine tastings bring a taste of the vineyard home.
12. Virtual Escape Room
Virtual escape rooms are fun team building activities that make the perfect virtual happy hour for coworkers. With sites like The Escape Game, a Game Guide wearing a camera enters a physical escape room, and you and your team try to look for clues to direct them out of there.
13. Dessert First
We're all adults here, so take advantage of that fact at your virtual happy hour by encouraging everyone to eat a sweet dish together first before tucking into their savory snacks or dinner.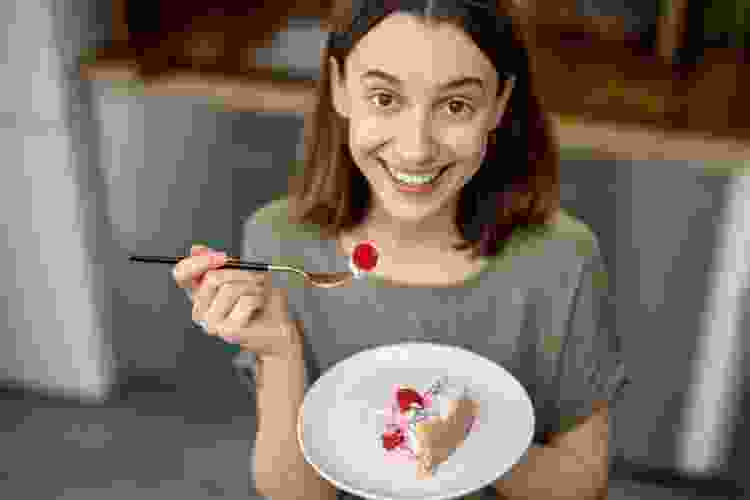 14. Virtual Scavenger Hunt
Like a virtual escape room, a virtual scavenger hunt is a fantastic activity for both kicking back and team building. Players hunt together (remotely, of course) for objects on the scavenger hunt list.
15. Watch It Once Tik Tok Challenge
The Watch It Once Tik Tok Challenge is ripped right from the brilliant mind of Jimmy Fallon, who plays this supremely entertaining game with Shakira on his comedy talk show. The premise is simple: Choose a short clip from a Tik Tok dance, watch it once and then try performing it from memory.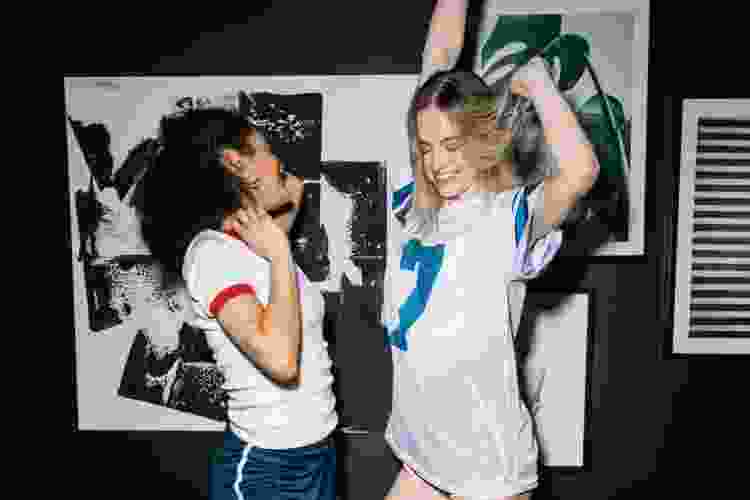 16. Method Acting Night
In this activity, have everyone act like a famous person or character for a portion of happy hour, never breaking character. Finally, everyone tries to guess who each person played. A theme could help ease some of the difficulty with guessing — "famous actors," for instance, or "Harry Potter characters."
17. Story Time
Everyone has a story to tell that they never have a chance to bring up in regular conversation. It could be unbelievable (but true), wildly hilarious, mysterious or just completely random. With Story Time, this is their chance to share it with the group.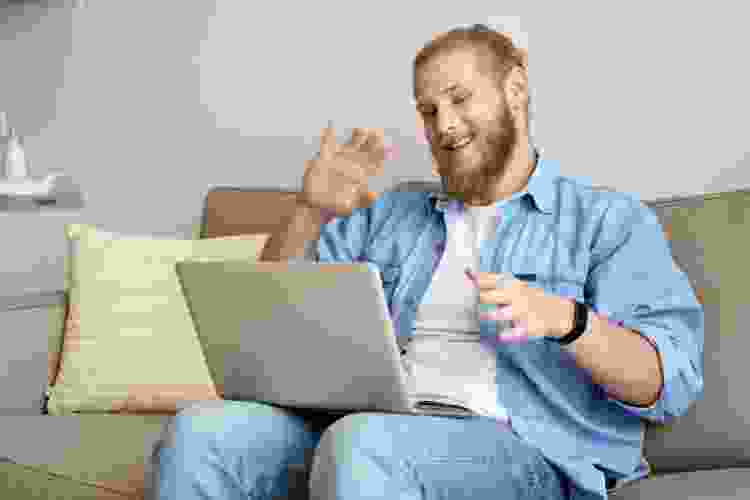 18. '80s Party
The '80s were many things, including totally rad. So why not bring the decade back for your virtual happy hour? Invite guests to tease their hair, don wild neon colors and sport oversized earrings or shoulder pads.
19. First Time for Everything
For this exciting virtual happy hour idea, everyone eats or drinks something they've never had before and reports to the group on how they like it. It's a great way to spark conversation and discover a cuisine or beverage you might love.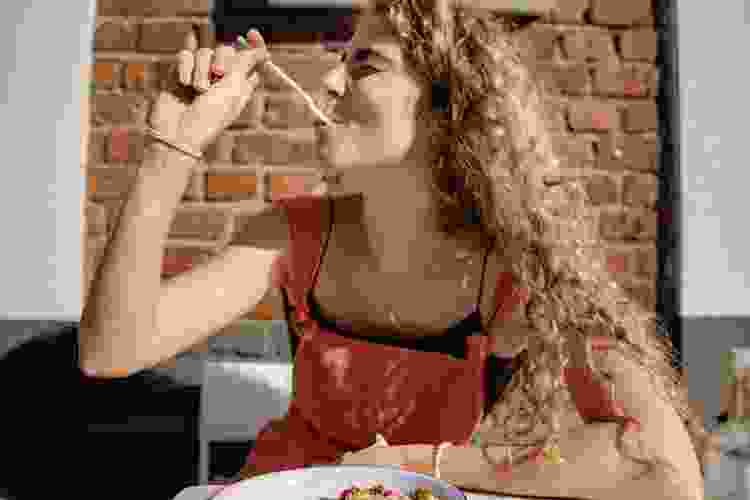 20. Black Tie
While part of the appeal of virtual happy hour is that you can wear any clothes you prefer, why not spiff up the evening by making it black tie? Everyone dresses to the nines and models their attire for everyone to see.
Book an Online Mixology Class Now
Master the art of mixology from home with live online mixology classes. Embrace your inner craft cocktail connoisseur.
21. Hats On
Much simpler than black tie is to encourage everyone to wear a hat or headpiece of some kind. (Extra points if it's something utterly ridiculous.)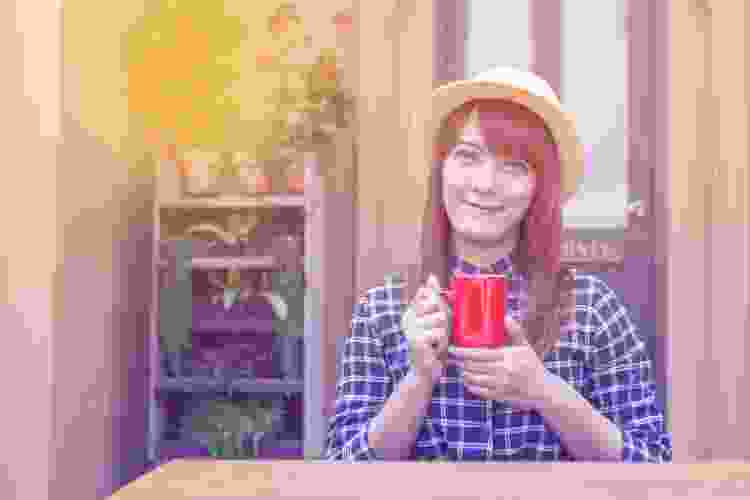 22. Masquerade Ball
For this virtual happy hour idea, everyone shows up in a mask. Whether it's a traditional masquerade mask or a spooky rubber Halloween mask, half the fun is just trying to figure out who everybody is in all the Zoom windows.
23. Two Truths and a Lie
This classic ice breaker makes it onto any list of the best virtual ice breakers, but it's equally fun to play in a virtual happy hour with people who already know each other. In Breakout rooms, each member says two truths about themselves and one lie (without indicating which is the lie). Everyone else then tries to guess the lie.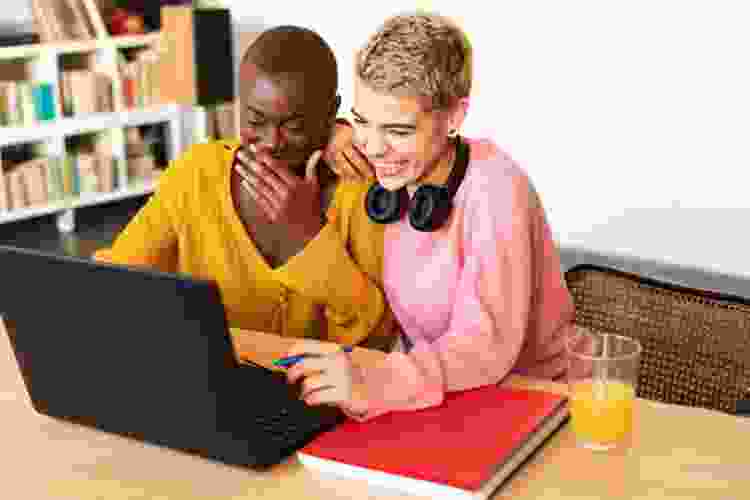 24. Who Said It
This can be combined with other activities and makes for a great practice in active listening. Throughout the happy hour, everyone listens for something interesting or funny that another member says and jots it down. Later on, each person reads the phrase they noted. How many people can remember who said it?
25. Favorite Everything Night
This theme is the opposite of First Time for Everything. Encourage everyone to eat and drink their all-time favorite foods and beverages and even wear their favorite outfits to your virtual happy hour and to share with the group what they've chosen.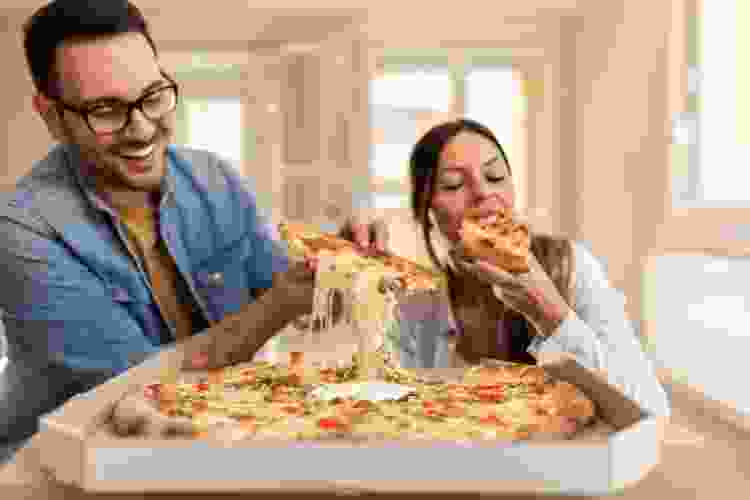 26. Scene It
This is similar to the Watch It Once Tik Tok Challenge, except everyone tries to reenact a short scene from a movie. Put everyone into Breakout rooms and direct them to YouTube, where they'll watch a short clip from a film of their choosing and try to memorize the dialogue. When they return, they act out the scene from memory. (No scripts!) If they forget lines, they can improvise.
27. 20 Questions
It's a classic for a reason: It's fun! This brain teaser requires one person in the group to think of a person, place or thing and to answer 20 questions from teammates as they attempt to figure out what it is.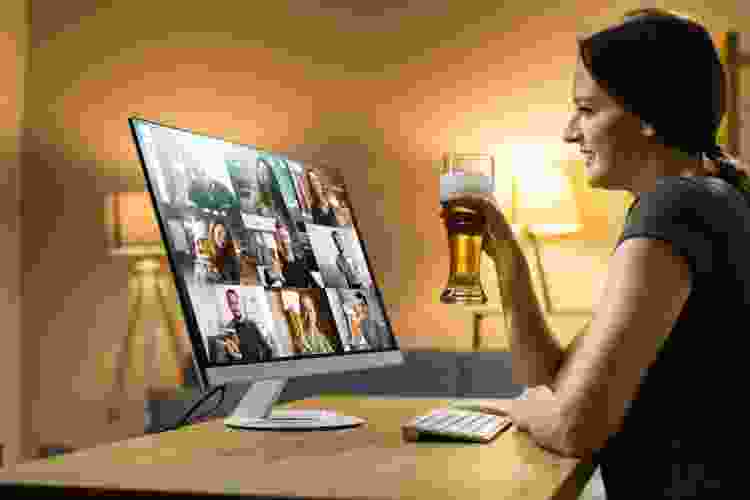 28. I Spy
A classic like 20 Questions, this famous road-trip game works equally well as a virtual happy hour activity. The difference? You spy something in one of the member's Zoom windows instead.
Book a Live Virtual Wine Tasting Now
Indulge in all things wine with the best chefs and sommeliers in the industry. Virtual wine tastings bring a taste of the vineyard home.
29. Portrait Artists
For this activity, every guest needs a piece of paper and a writing utensil. In a set period of time, they choose one member of the call to draw while that person is doing their own drawing. At the end of the time, everyone shares the portrait they drew and invites the group to guess who they were trying to capture on paper.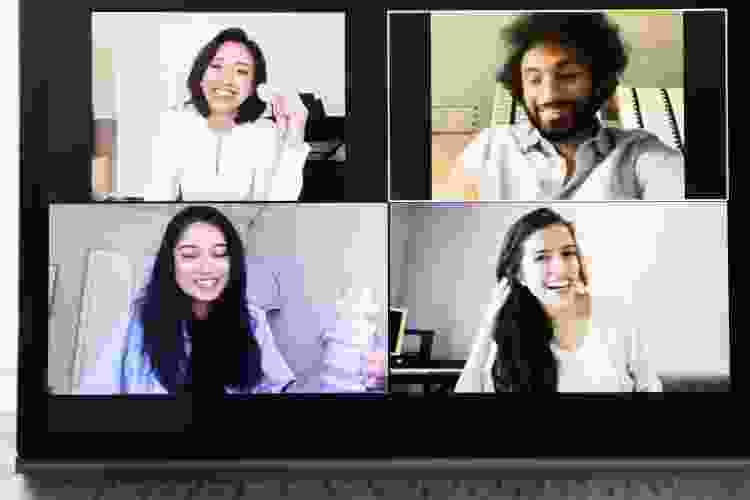 FAQs
What is a virtual happy hour?
Virtual happy hour is just like a regular happy hour except that it takes place through a screen rather than in-person. It's an opportunity to grab drinks, alcoholic or not, and catch up with friends and colleagues from any location in the world.
How do you host a virtual happy hour?
To host a virtual happy hour, you'll need to pick a platform and plan. Regarding the former, we've outlined a few viable options above for video communication services that you may want to consider. In terms of the latter, planning involves determining your guest list, scheduling your happy hour and preparing music, games, food and beverages, and topics of conversation to set the mood.
What time is happy hour usually?
While happy hour typically follows the end of the workday (4 p.m. until 8 p.m.) on weekdays, it doesn't have to. Check your guests' availability to find a convenient day/time for hosting your virtual happy hour. For a virtual team happy hour with colleagues, you may want to host it closer to 5 p.m. to not take up too much of everyone's evening.
How long does happy hour last?
Happy hour can last for as long as you want it to, but it usually takes place over the course of an hour or two.
How do you make cocktail recipes at home?
To make a cocktail at home, aim for simplicity. If possible, try to keep liquors on hand that can be used in a variety of drinks. If you like gin, a negroni, martini, Gibson, and gin and tonic require three ingredients or less. Before you head to the store to buy any mixers, check your cupboard first. There may be some ingredients (honey, tea, jam and spices, to name a few) to make an easy, yet quality cocktail.

Join 200,000+ Culinary Enthusiasts
Exclusive deals, recipes, cookbooks, and our best tips for home cooks — free and straight to your inbox. PLUS: 500 Rewards Points.
With these tips and ideas, you are on your way to hosting an online happy hour with ease. If you're looking for more fun ideas for virtual events, check out more virtual experiences happening on Cozymeal.